A Different City, A Different Scene
Despite being just one of 7.6 billion people currently inhabiting our tiny, floating rock, we all come with the individual nuances that make us 'special.'
The more I immerse myself in car culture away from home, the more I realize the same throw-away cliché applies to cities too. I'd recently found myself with a night devoid of plans in Melbourne, the closest capital city to Sydney, both geographically, and socially. Separated by only a nine hour drive, or a short one hour flight if you're traveling lightly.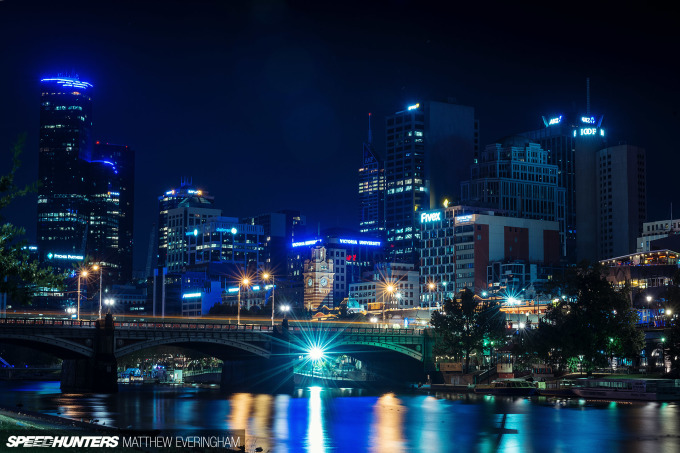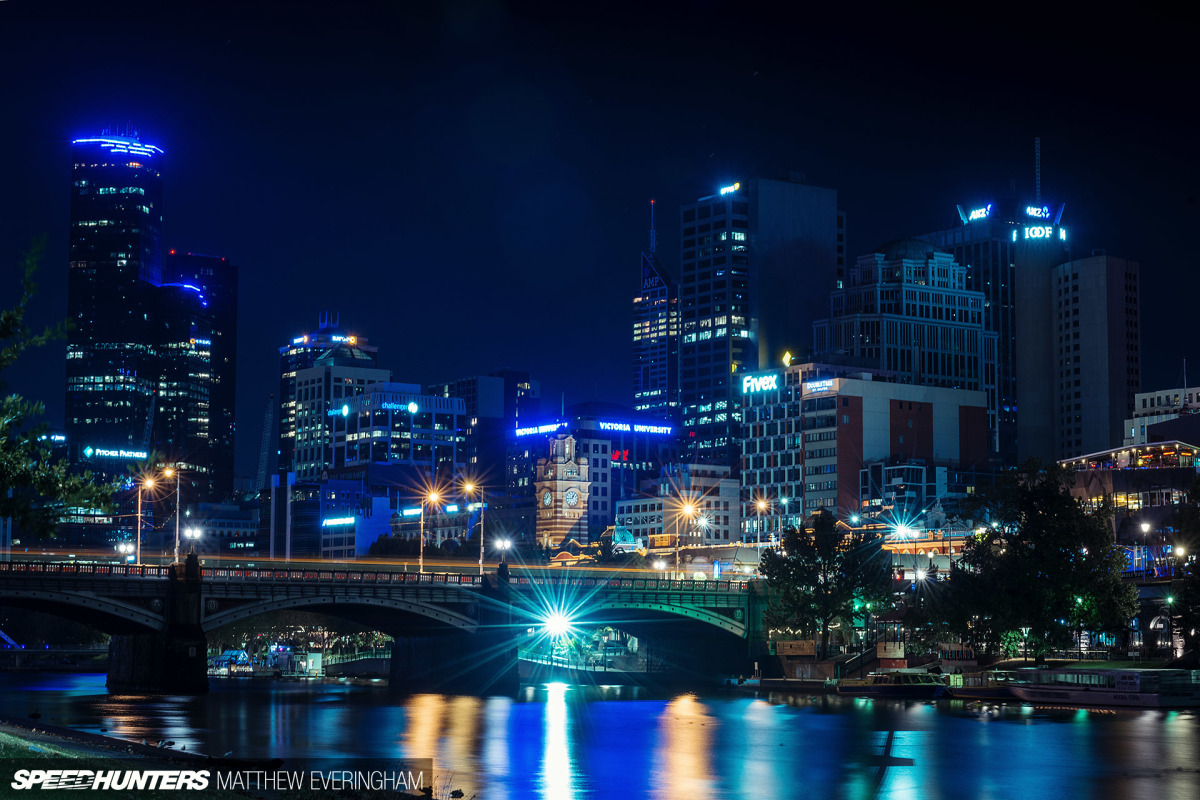 Despite Melbourne's relative proximity, I'd never really had a chance to check out its street scene first-hand. If I'm interstate, I'm usually busy. A few years ago I might have been satisfied discounting the scene in Melbourne to be identical to Sydney.
But this isn't a few years ago, this is now. As I alluded to in the opener, every city I've visited comes equipped with its own rulebook. A self-incubated mixture of cultures, philosophies and styles. Not too dissimilar to regional accents and dialects if we wanted to throw in an analogy for good measure.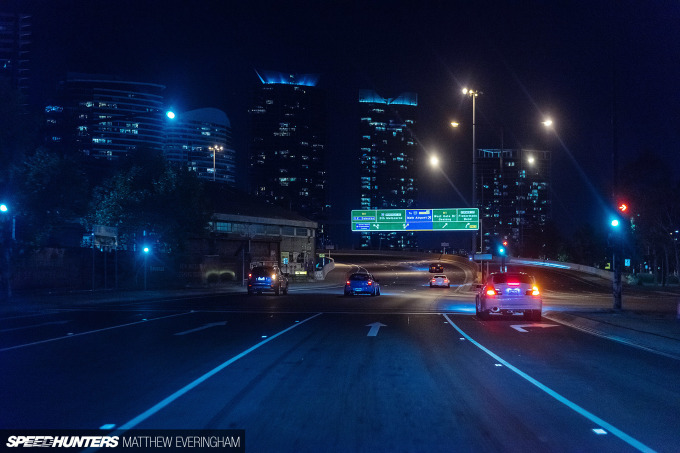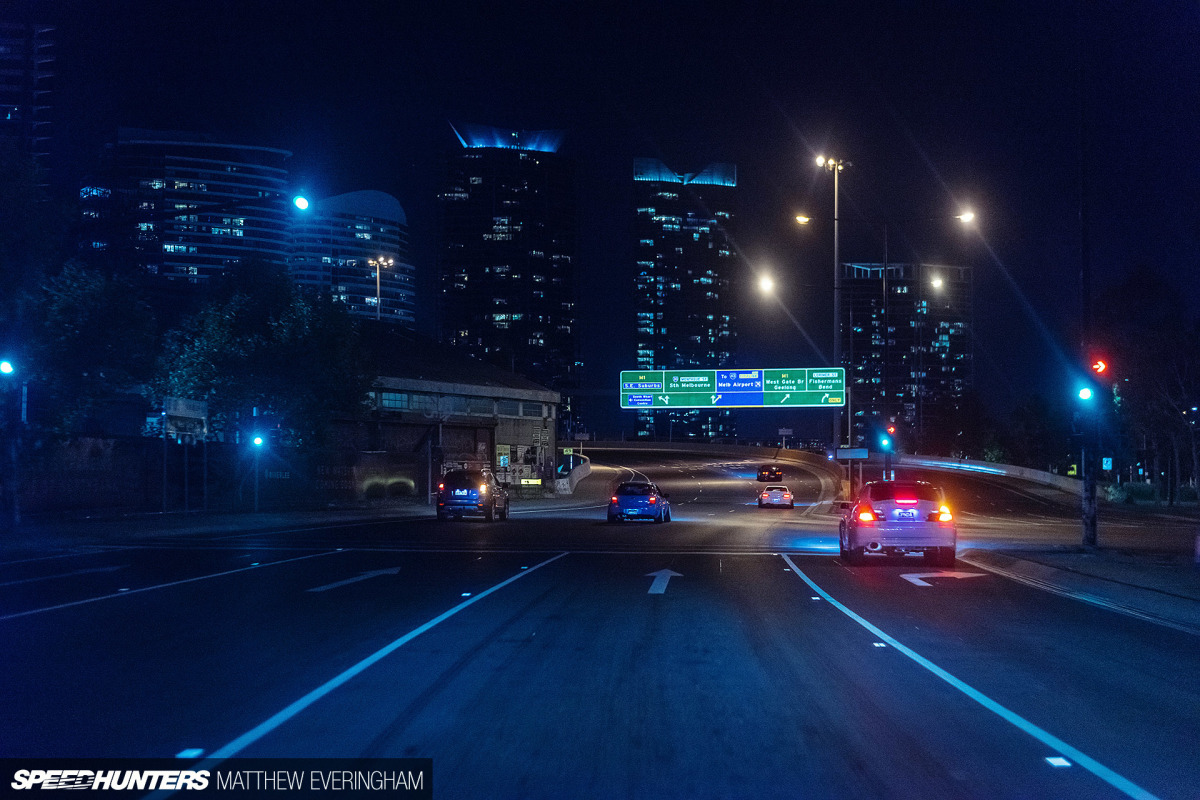 But would the differences be noticeable between two cities with so many other similarities and so much in common? Or will they be subtle enough to blend in with more of the same of what I'm used to?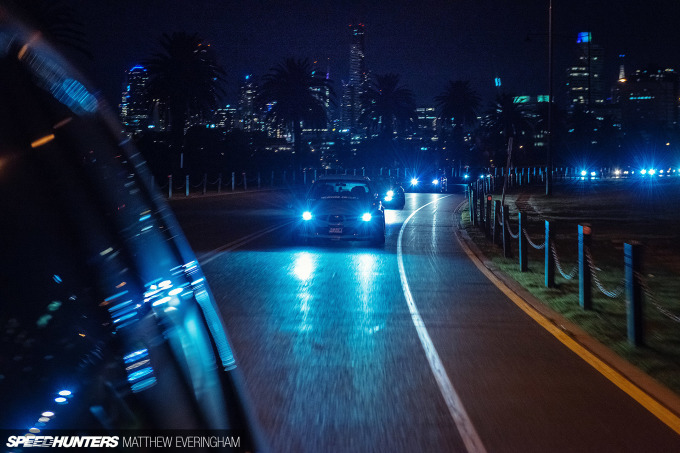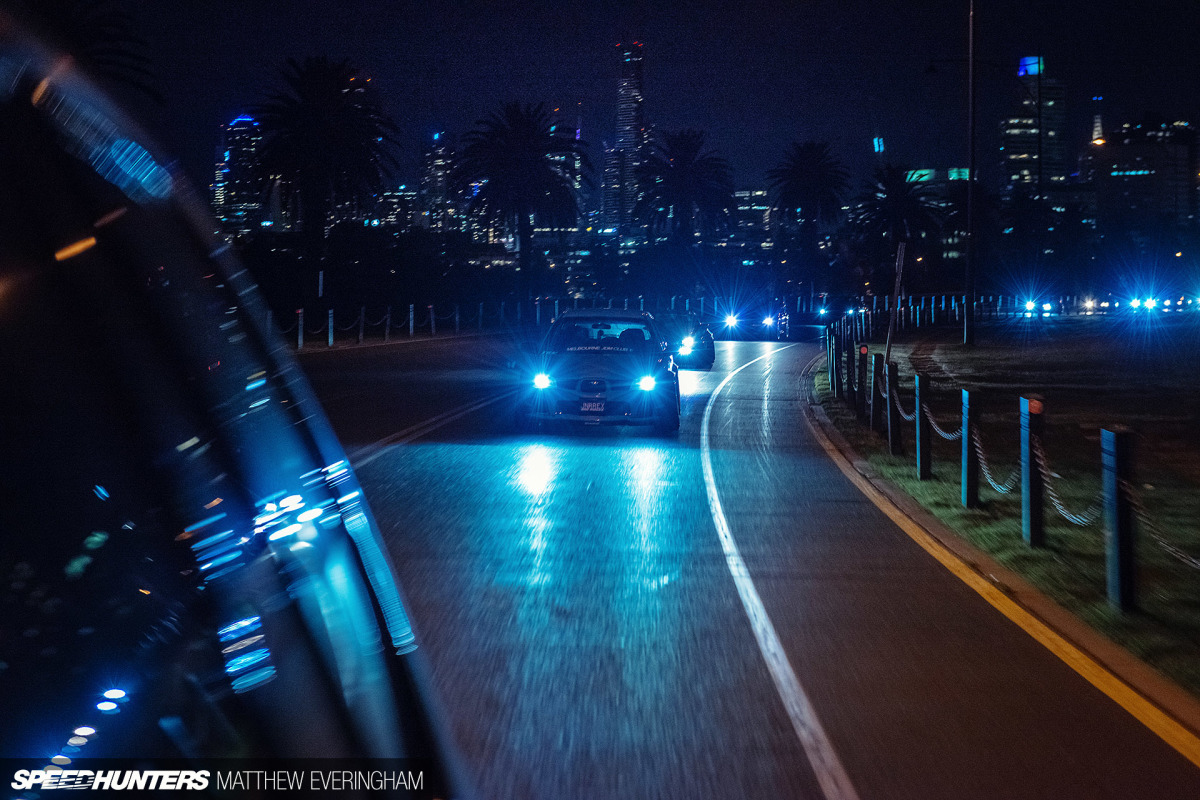 Curiosity bested me. It was time to find out. I put out the call for a last minute cruise with the help of a local Melbournian friend, Bez Black. You might recall the kickass video we worked on together during our last night in Tokyo.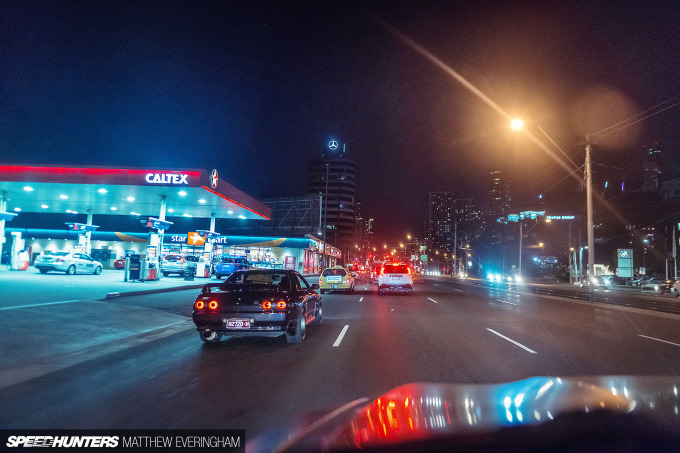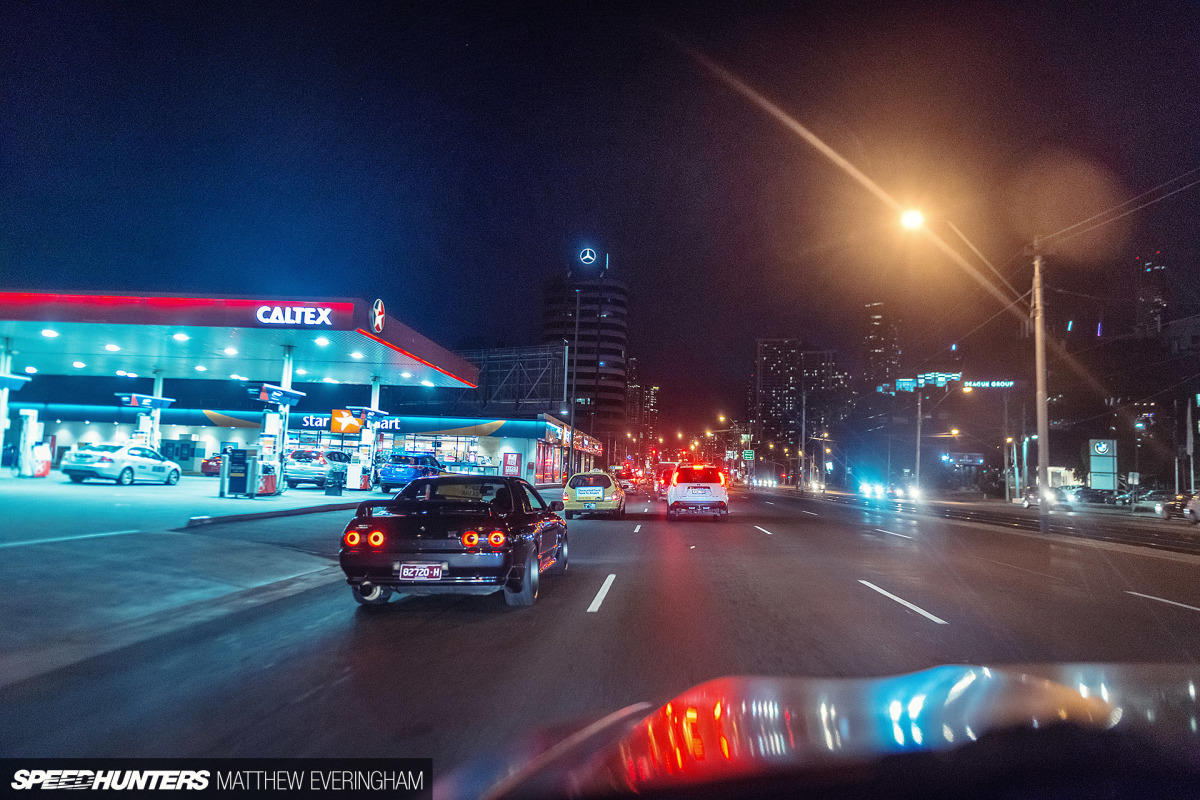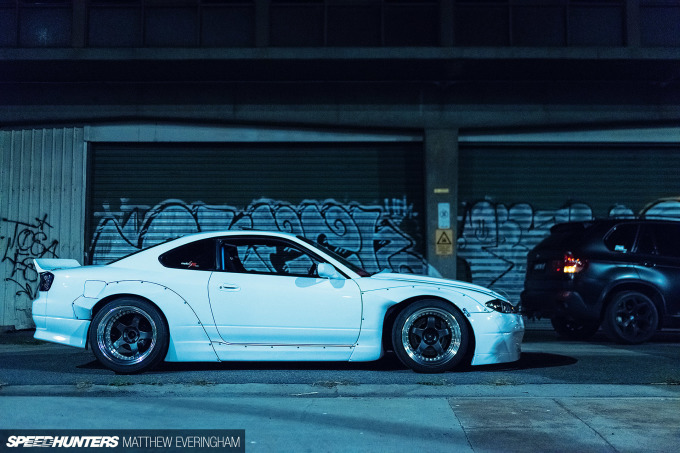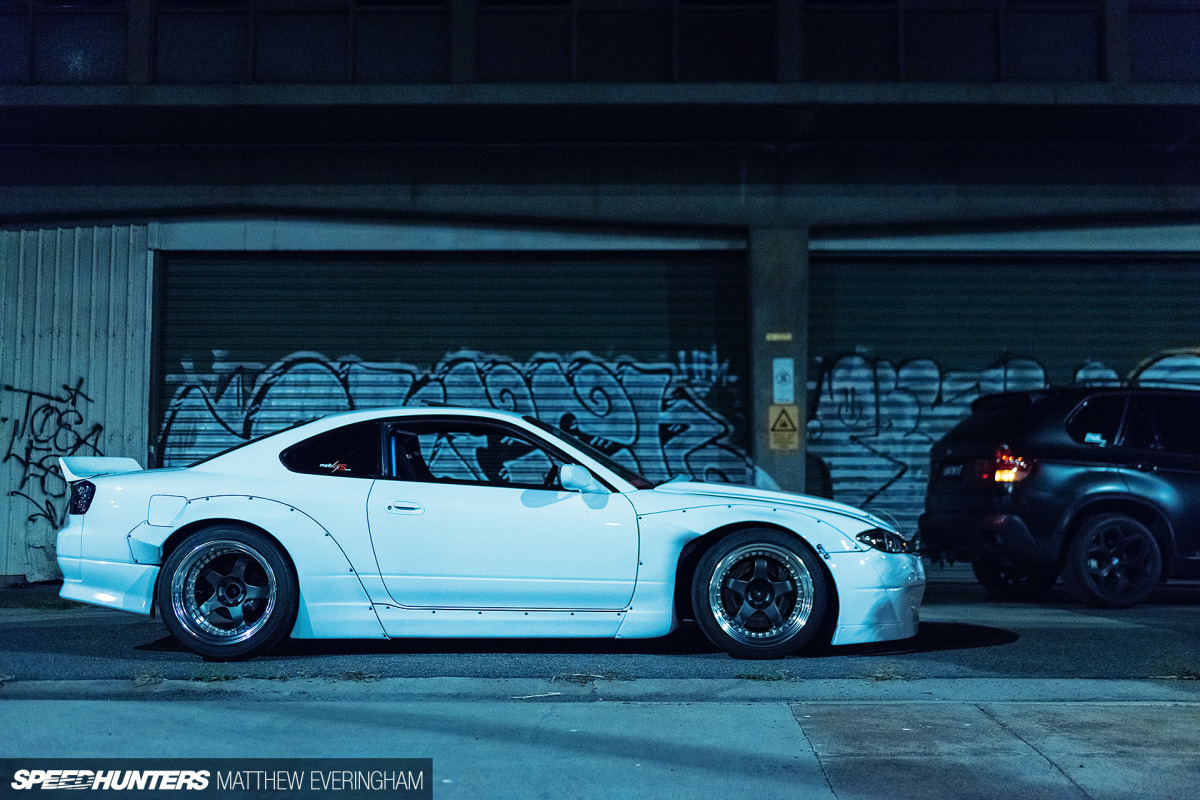 Neither of us was sure of what to expect given the extreme last minute nature of the call, but we ended up with what I'd like to think is a pretty good sample of what Sydney's twin-sister has to offer.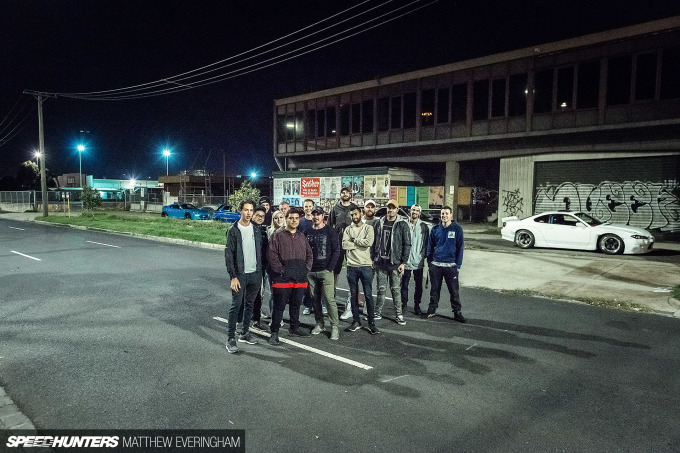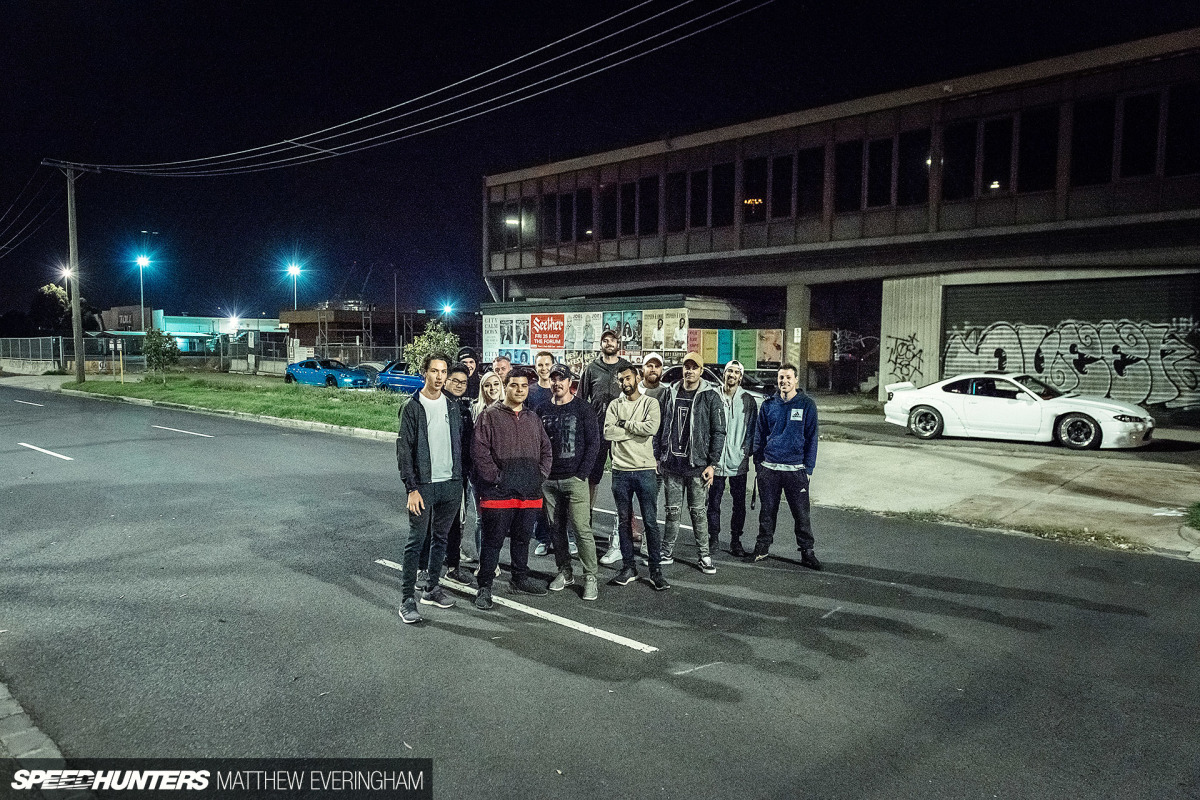 One Night Stand
Really, I'm not that kind of guy. But Melbourne, you seem so damn familiar. You're not like all the other cities I visit, I swear. I feel like I already know you. Let's find out if I do.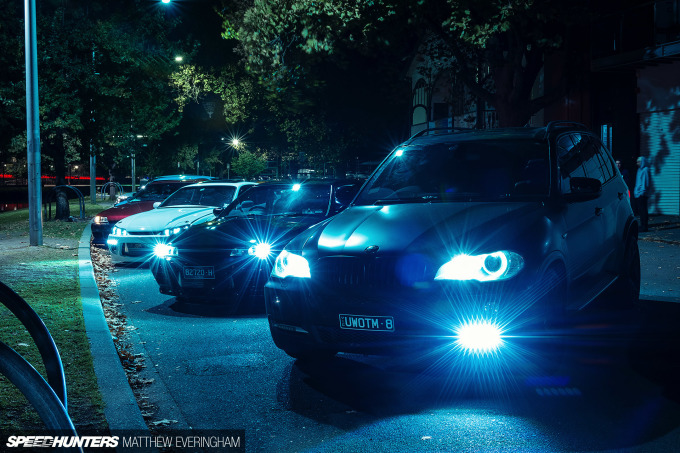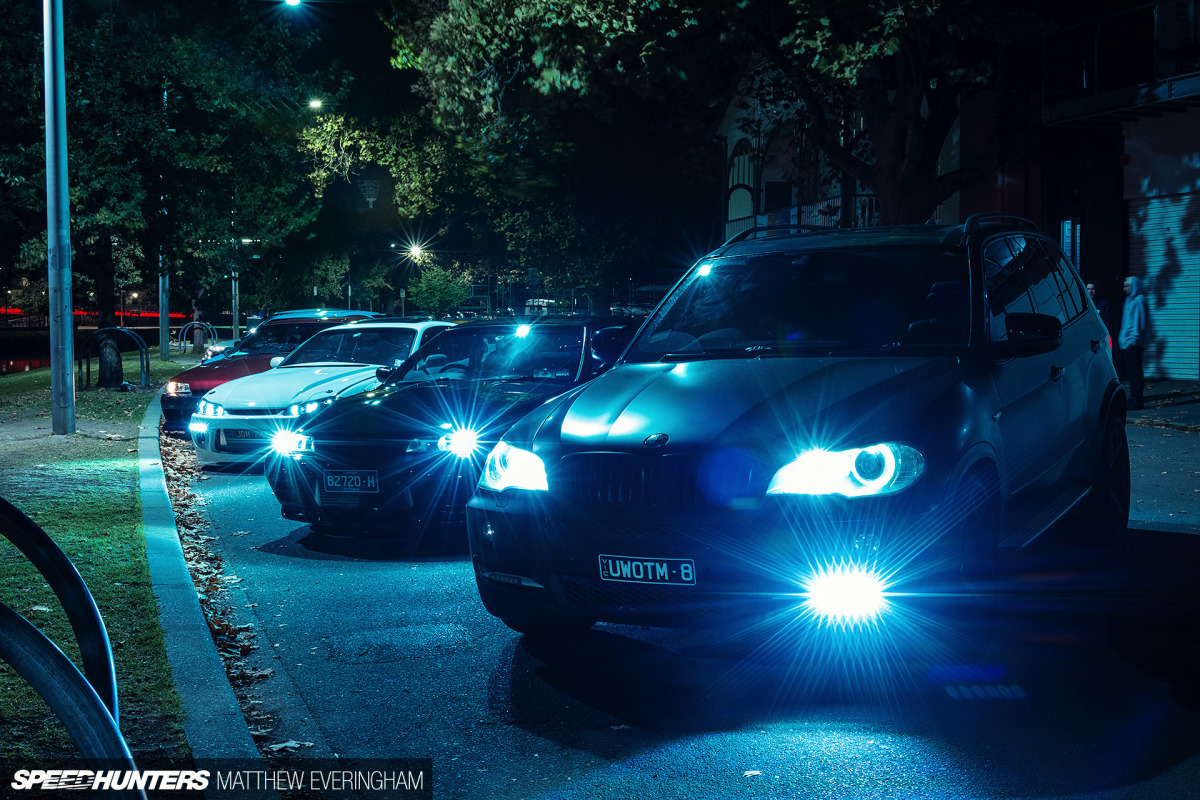 Not long after arriving back at my hotel, I found myself riding shotgun in Bez's satin black BMW X5M. The deep, satisfying burble of its 4.8-litre V8 engine through a custom exhaust was an effective pre-emptive measure against the long string of 'Soccer Mum' jokes I'd be saving up for the trip.
Our first stop was a brief one, but one that's a great teaser of things to look forward to. Somewhere along the freshly disassembled Formula One track at Albert Park, we briefly met up with a group of exotic and supercar owners. They already had plans but were keen to give Speedhunters a quick taste of 'their Melbourne.' With so many amazing open roads nearby, I have no doubt we'll be crossing paths again in the future.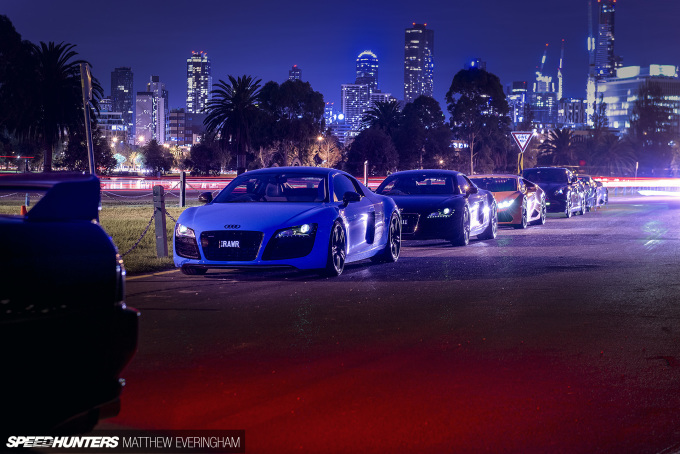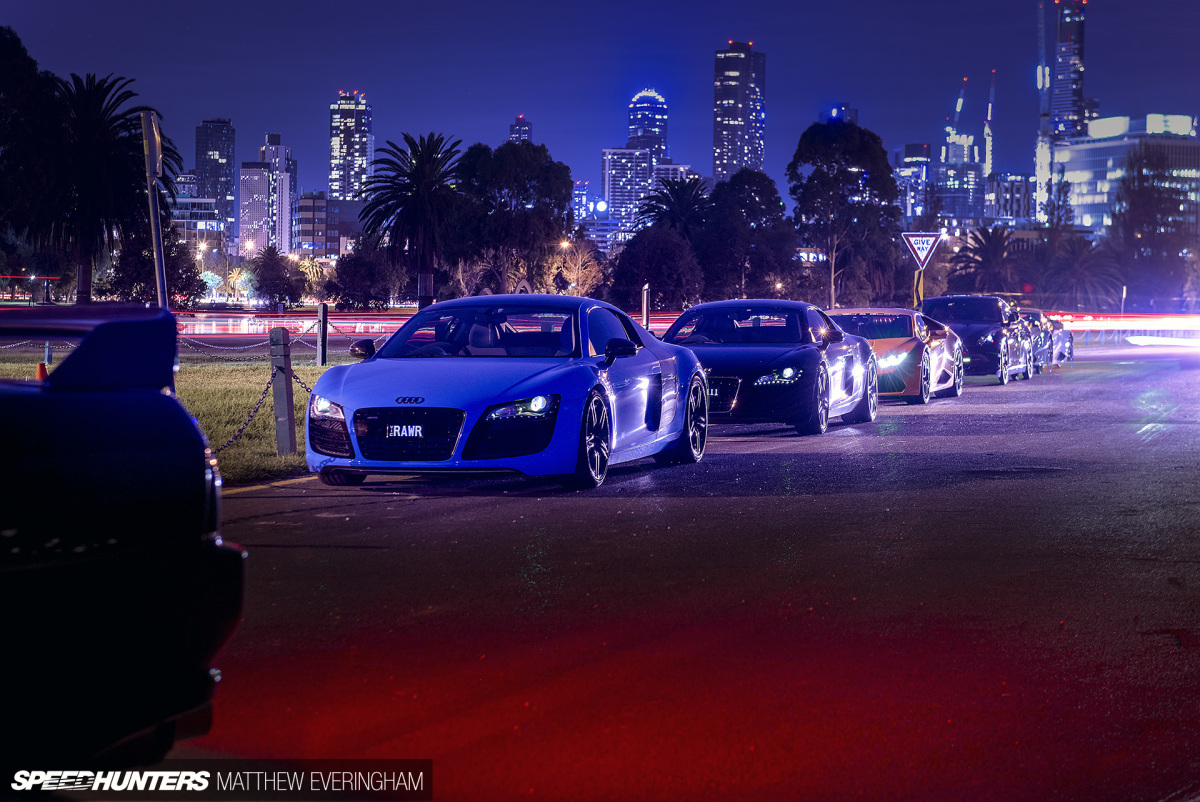 Within half an hour, an eclectic mix of performance vehicles made their way to our meeting spot. The first thing I noticed as a Sydney-sider, was the randomness of the crowd.
Usually, but not exclusively, a lot of Sydney crews are built around a particular model or performance niche. Tonight though, a veritable smorgasbord of cars rolled in together. Wide-body JDM imports parked alongside Aussie muscle cars, both modern and classical. Blown engines rolled in next to almost stock-blocks. Everyone seemed to appreciate the car parked next to theirs as much as their own.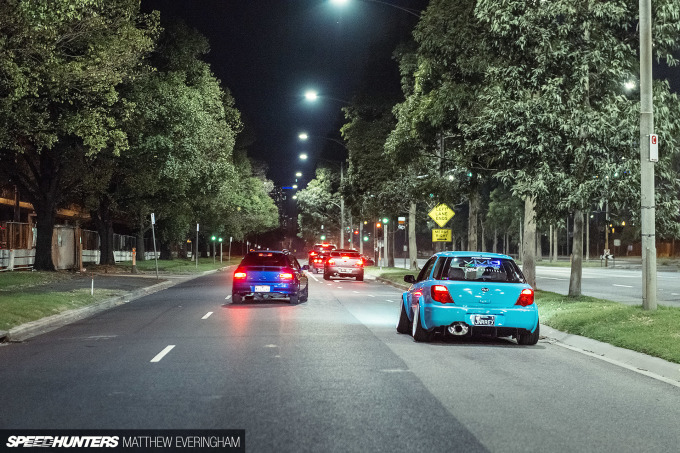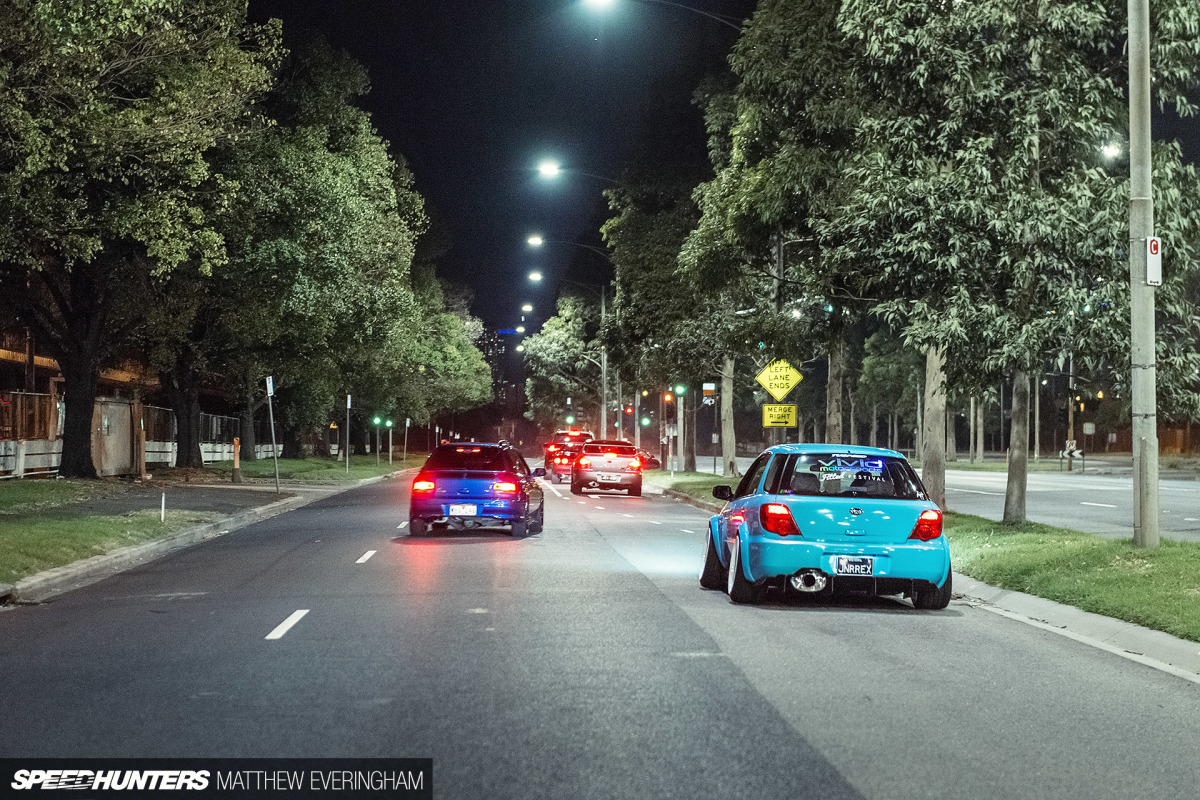 Three things seemed to unite the rag-tag crowd that Bez and I had wrangled up. We all love building cars, we all love driving, and thirdly, we all love pizza.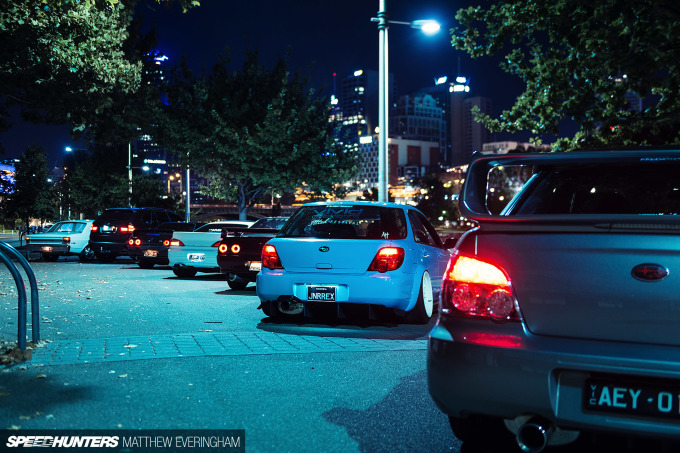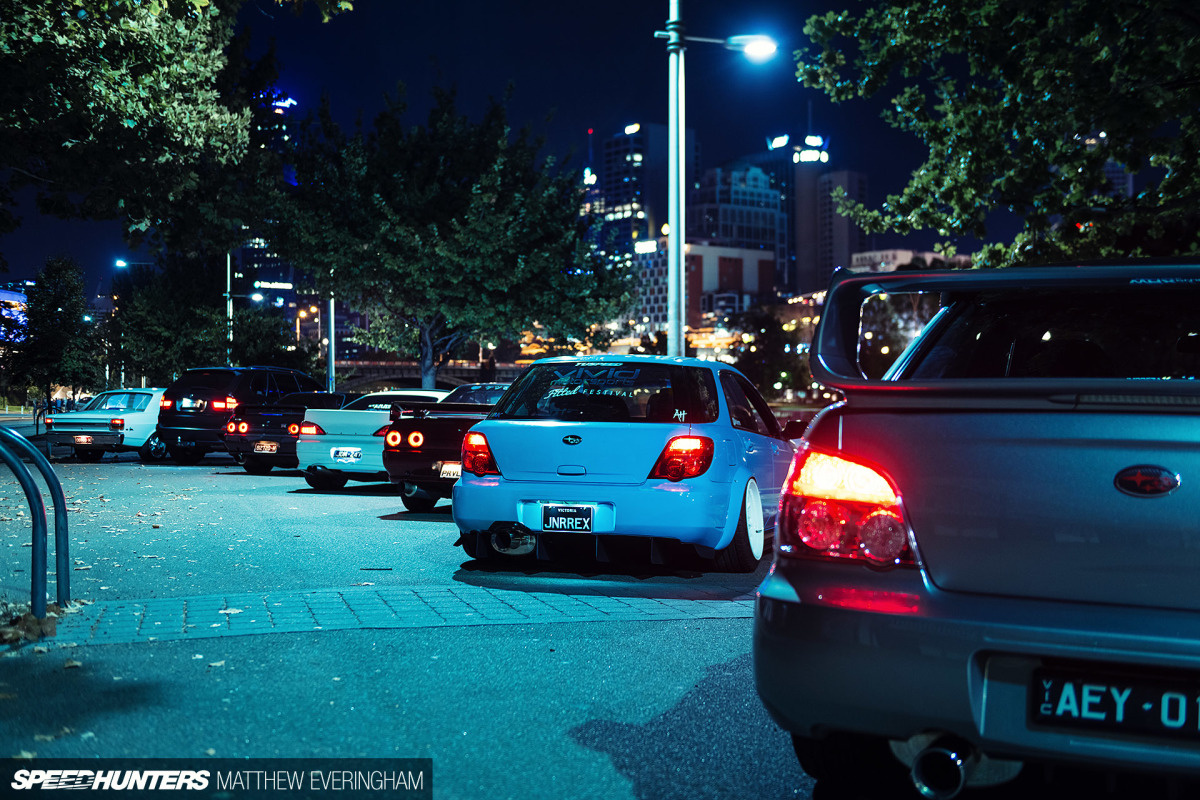 A three-step masterplan hatched: We'd all get into the cars that we (except me) had built.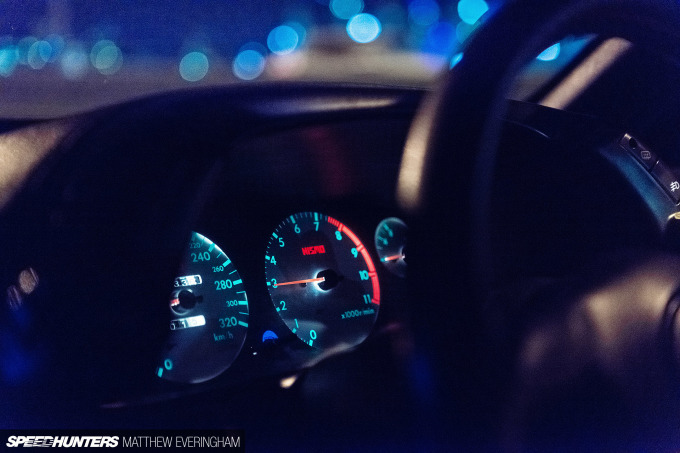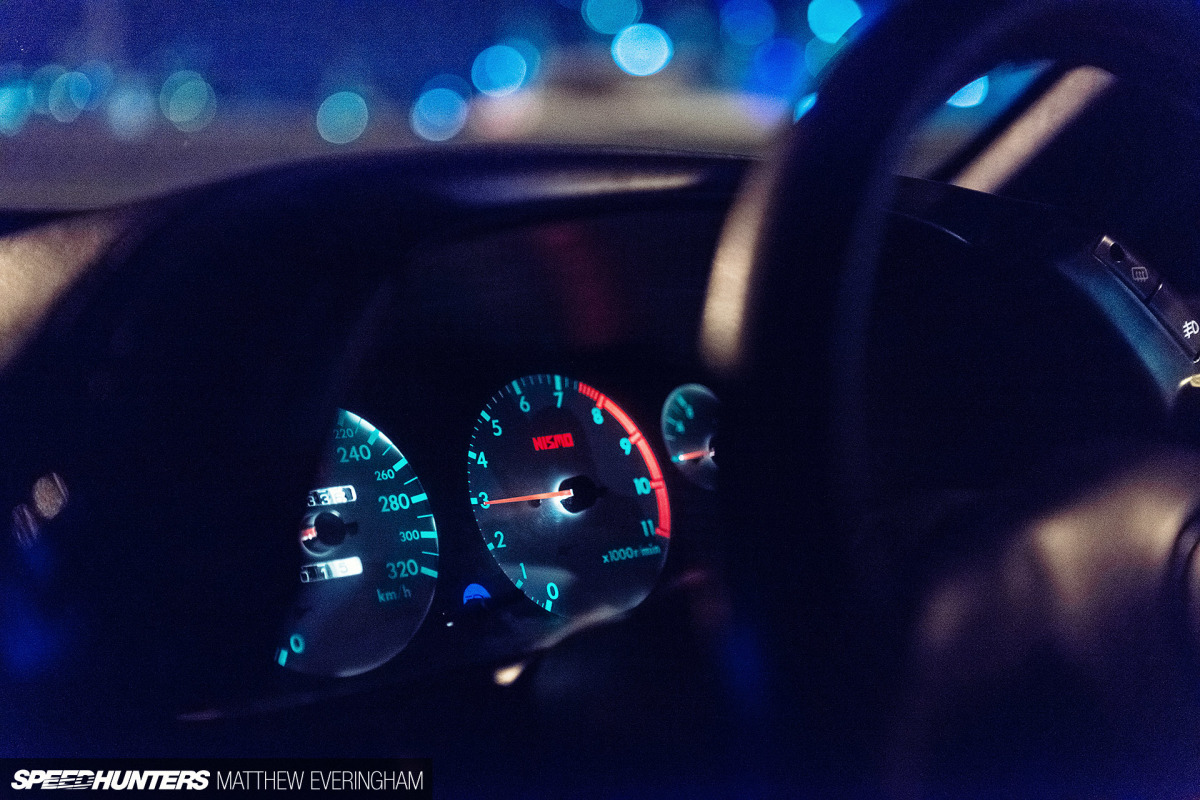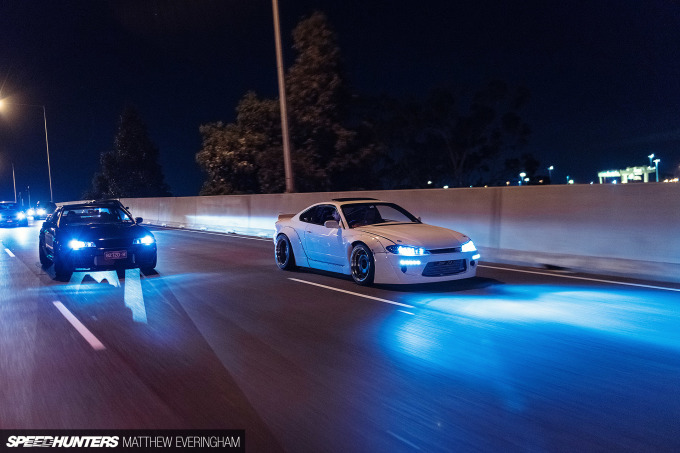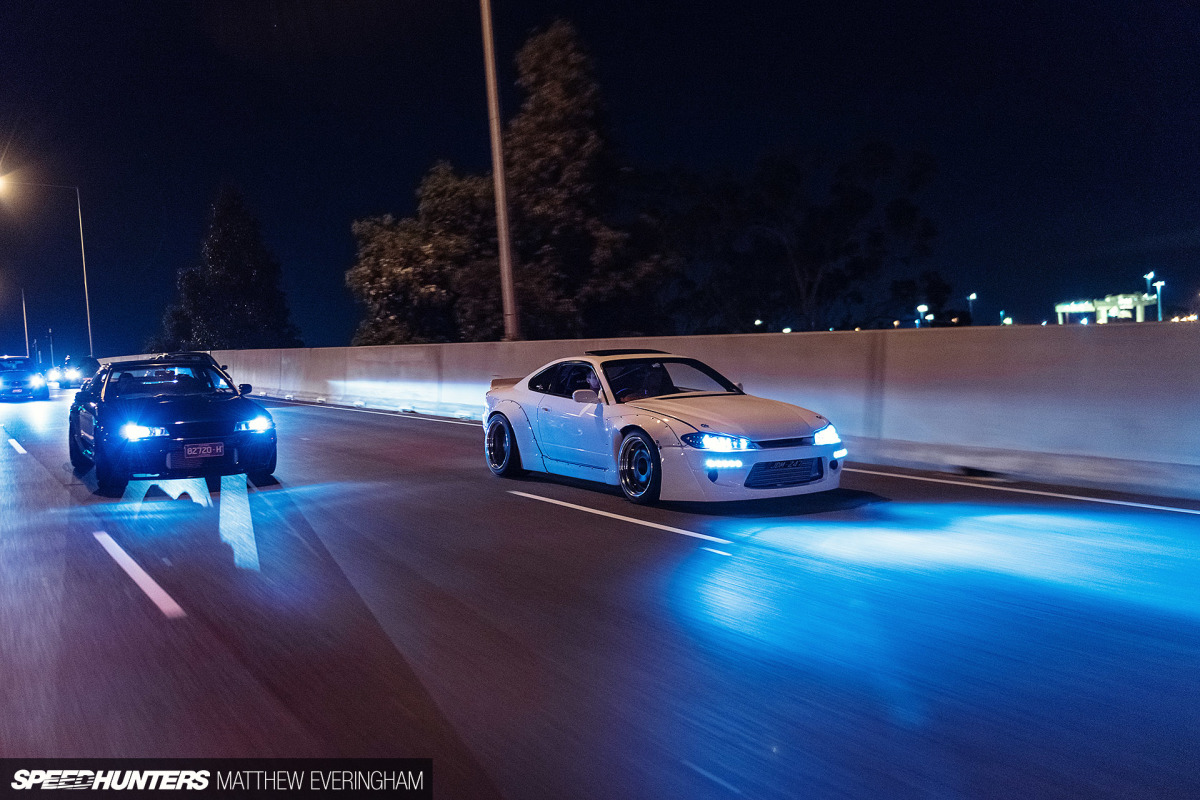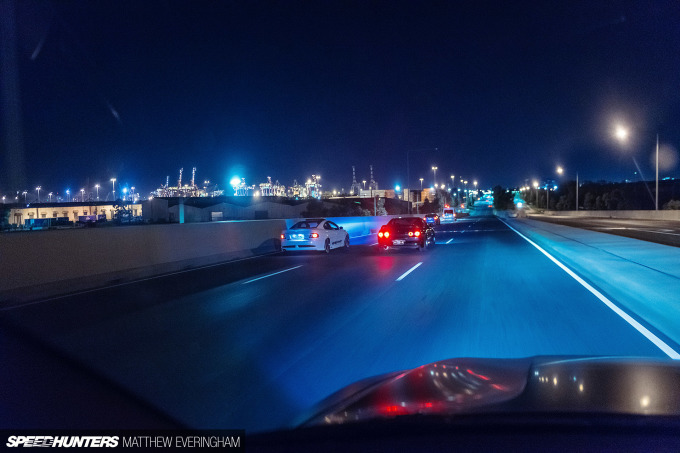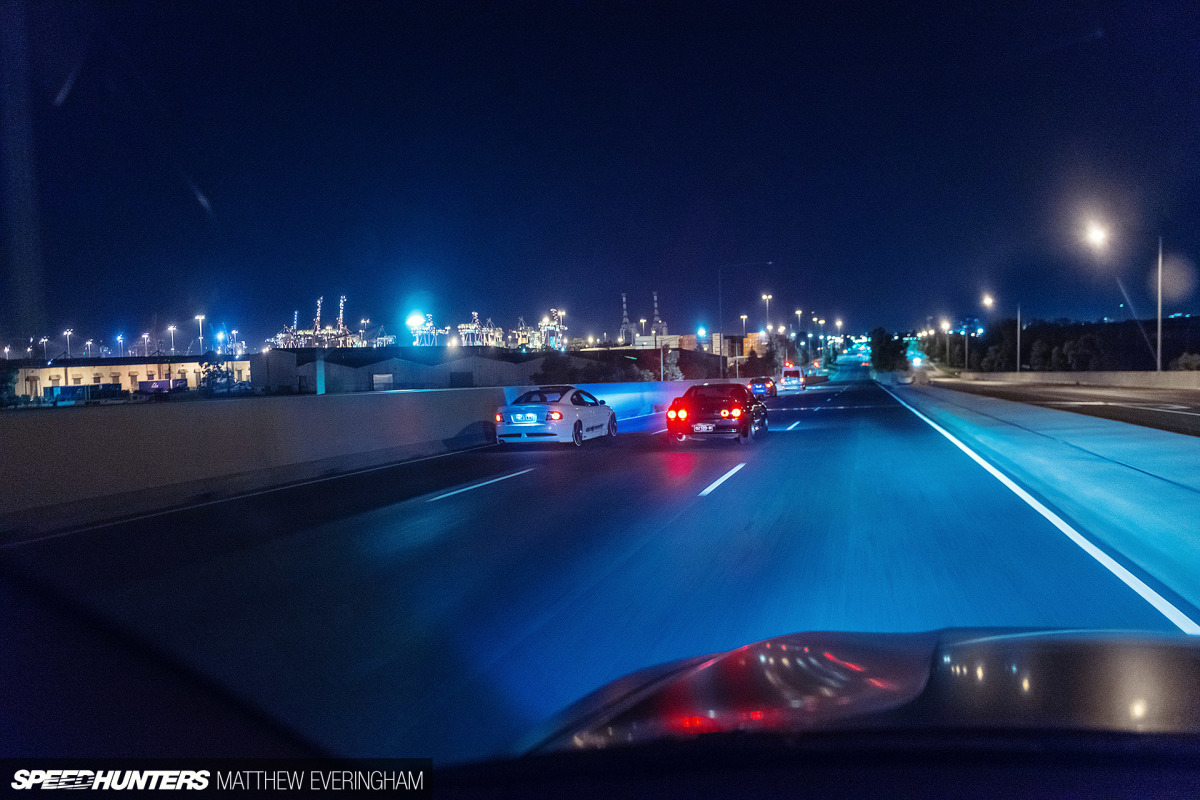 We'd all drive across the beautiful city of Melbourne. A town that seems to have just a few more of its driving freedoms left. Freedoms that include a handful of spirited roads still in-play, unlike their less fortunate Sydney cousins.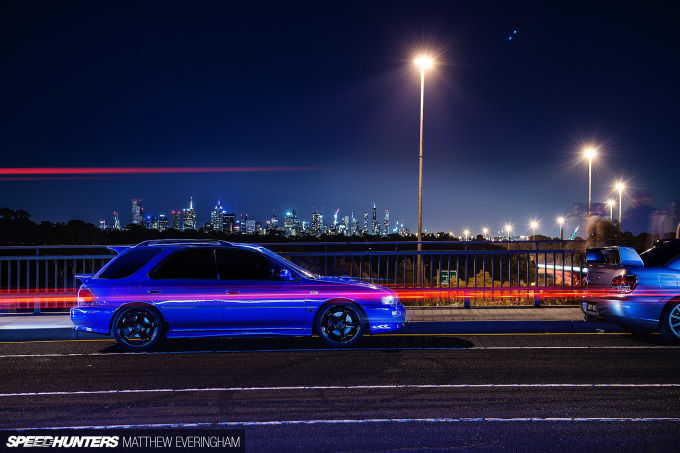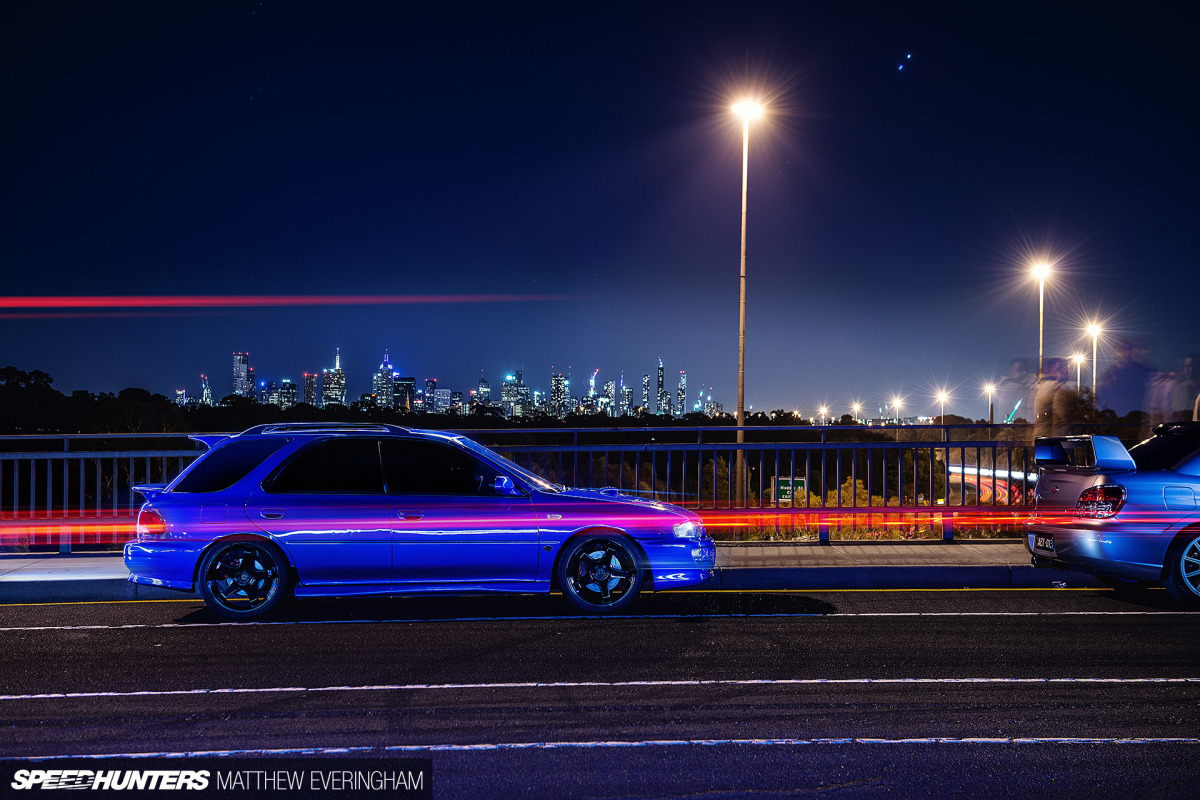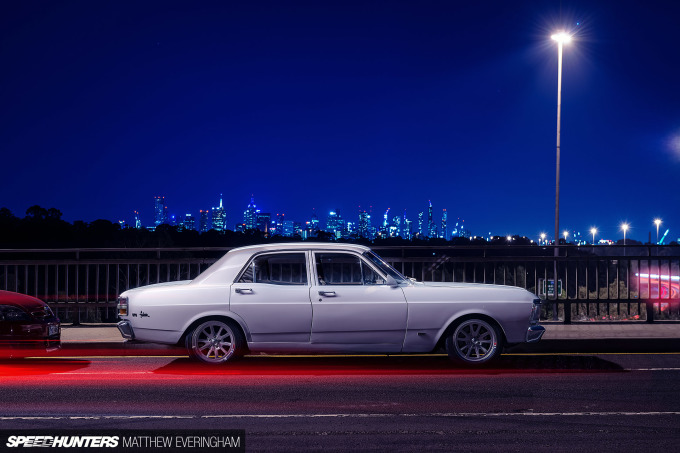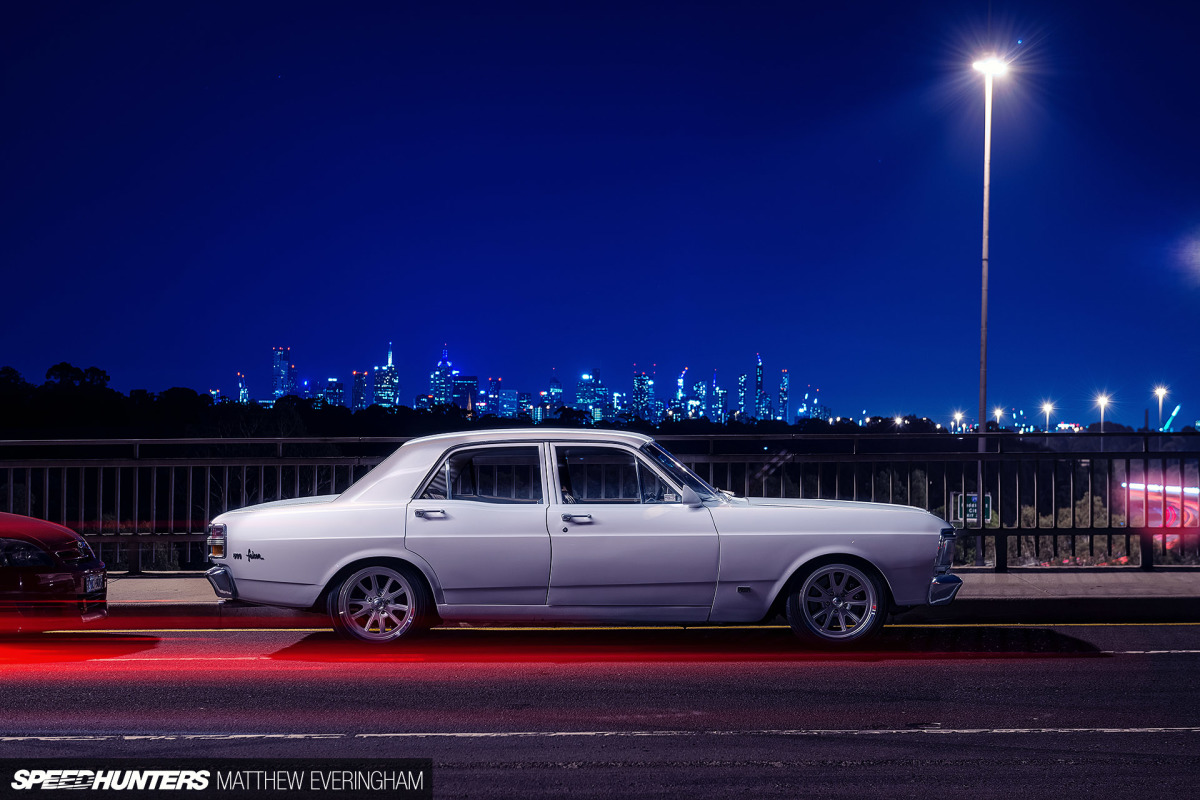 A drive that may or may not have included a detour or two to showcase a few of the cities last remaining 'fun roads.'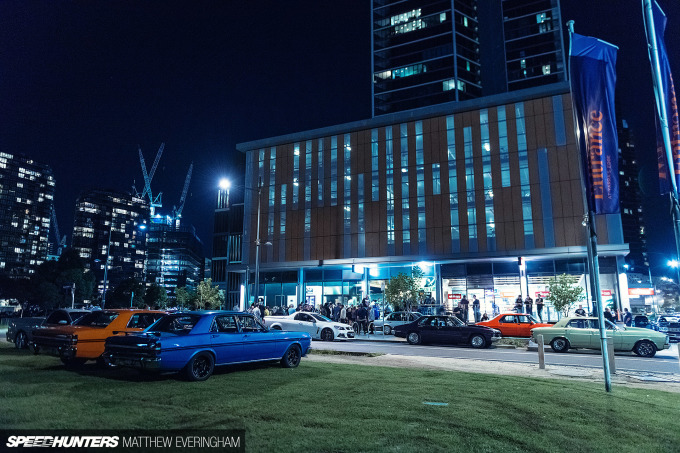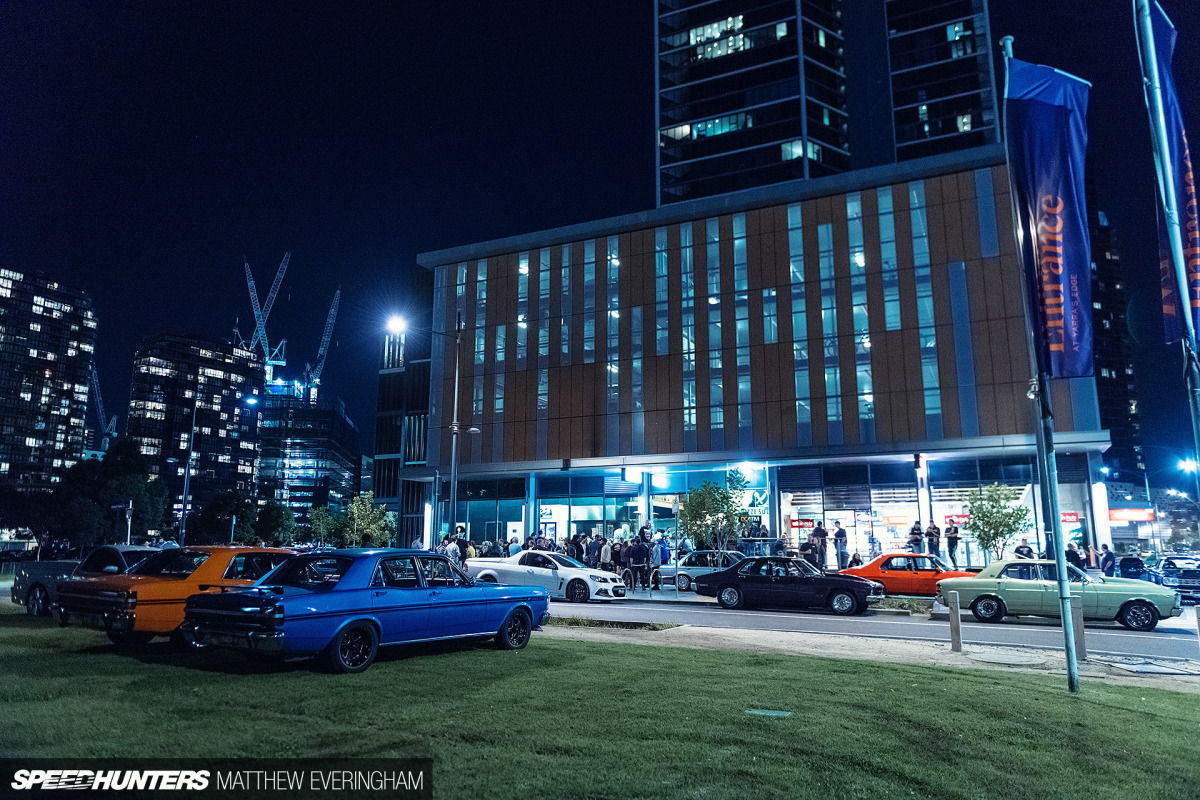 Finally, we'd all consume more pizza than was required. We were not the only crew to have such a plan, crashing an old-school Aussie muscle meet at the locally famous Pizza Société.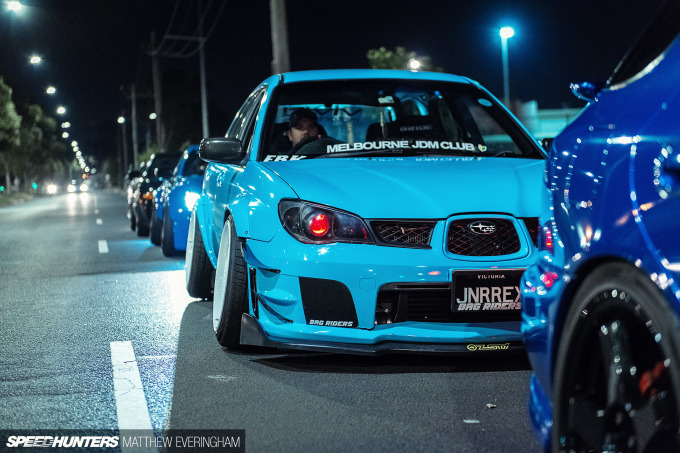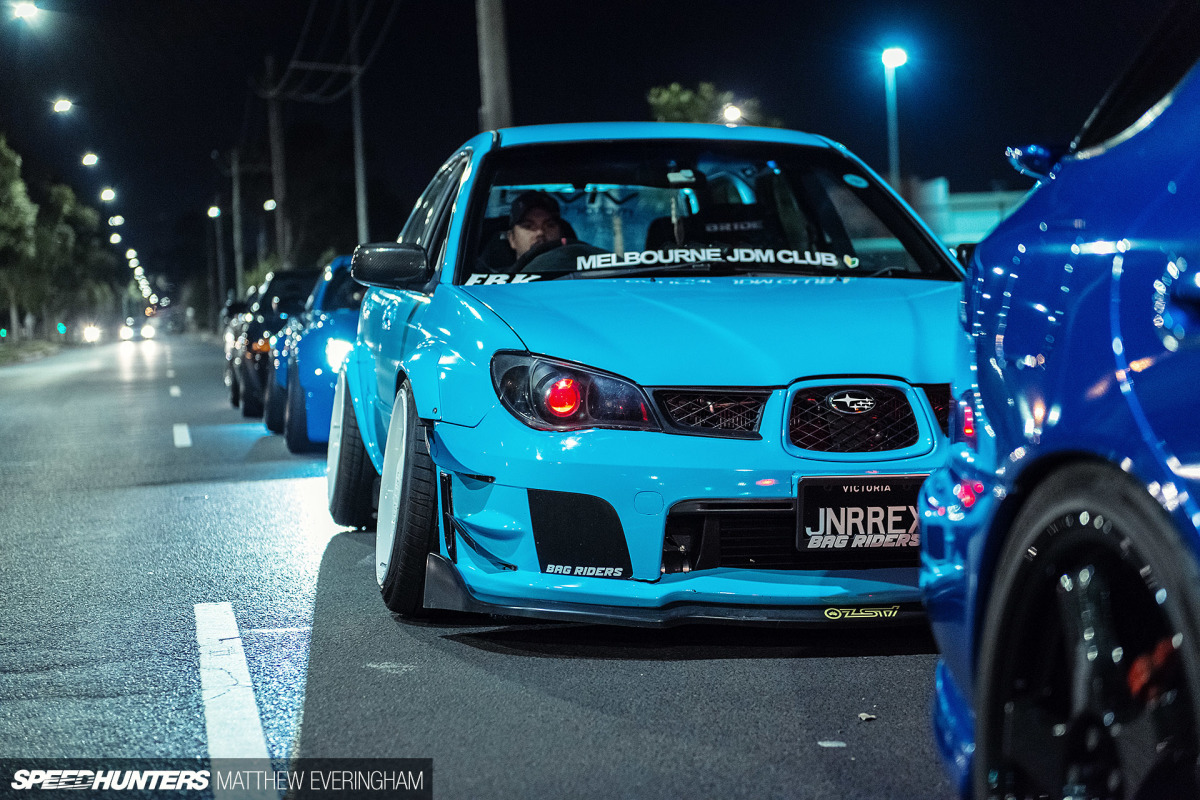 Our Melbourne experience was brief, but it served as an excellent introduction to a brand new city; a city with an amazingly vibrant car culture.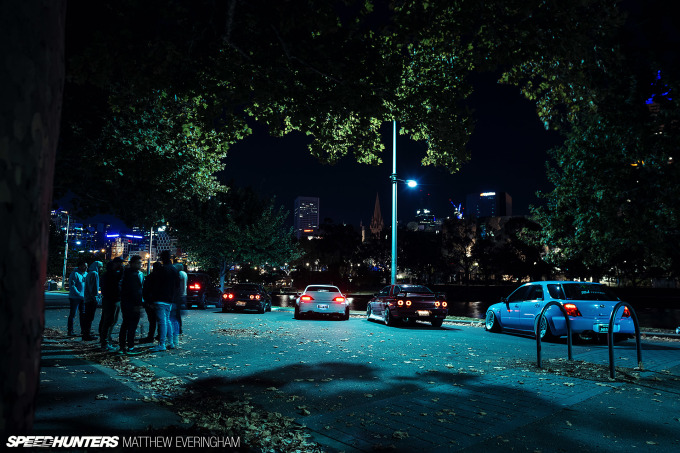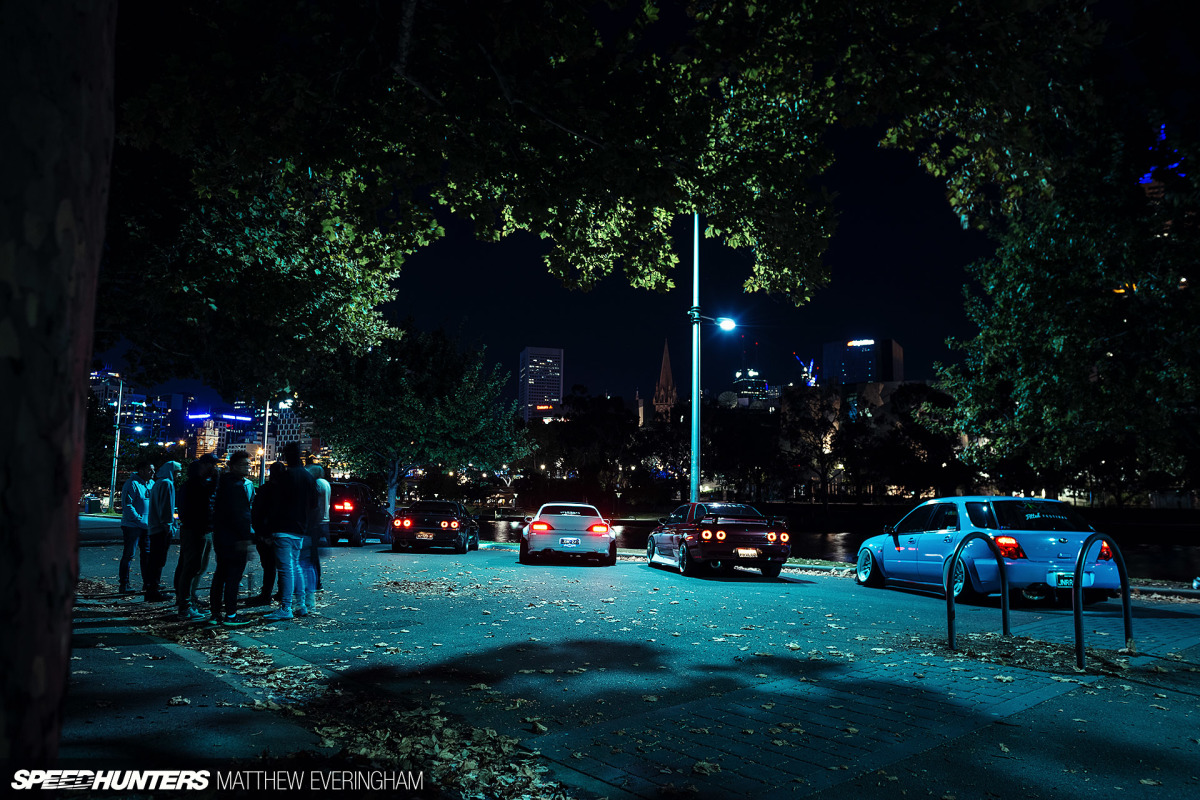 Melbourne, you're worth more than a one night experience. I can't wait to see you again. Is next weekend too soon? Can we meet at Motorex?
Matthew Everingham
Instagram: matthew_everingham
matt@mattheweveringham.com
More stories from Australia on Speedhunters
One Short Night