Had the hood not been up on this 1963 Chevrolet C10 truck as it sat displayed at last Sunday's Mooneyes Street Car Nationals in Odaiba, I would have probably just taken a glance, smiled at the patina-rich bodywork, and carried on my way. But thankfully that wasn't the case.
There was another reason for me to check it out too – it was parked amongst a high profile selection of builds cars from Fit Kustoms. That name should be a familiar one to regular readers; we've visited the Fit guys a few times before, once to feature the red Nomad you see below, and more recently when I stopped by to shoot their amazing Mercury Eight.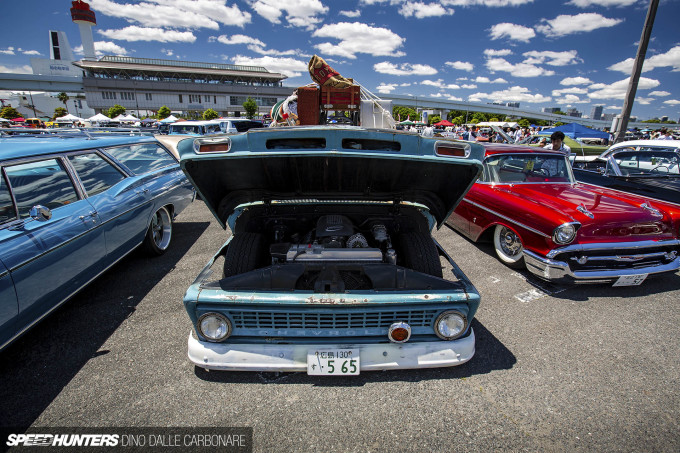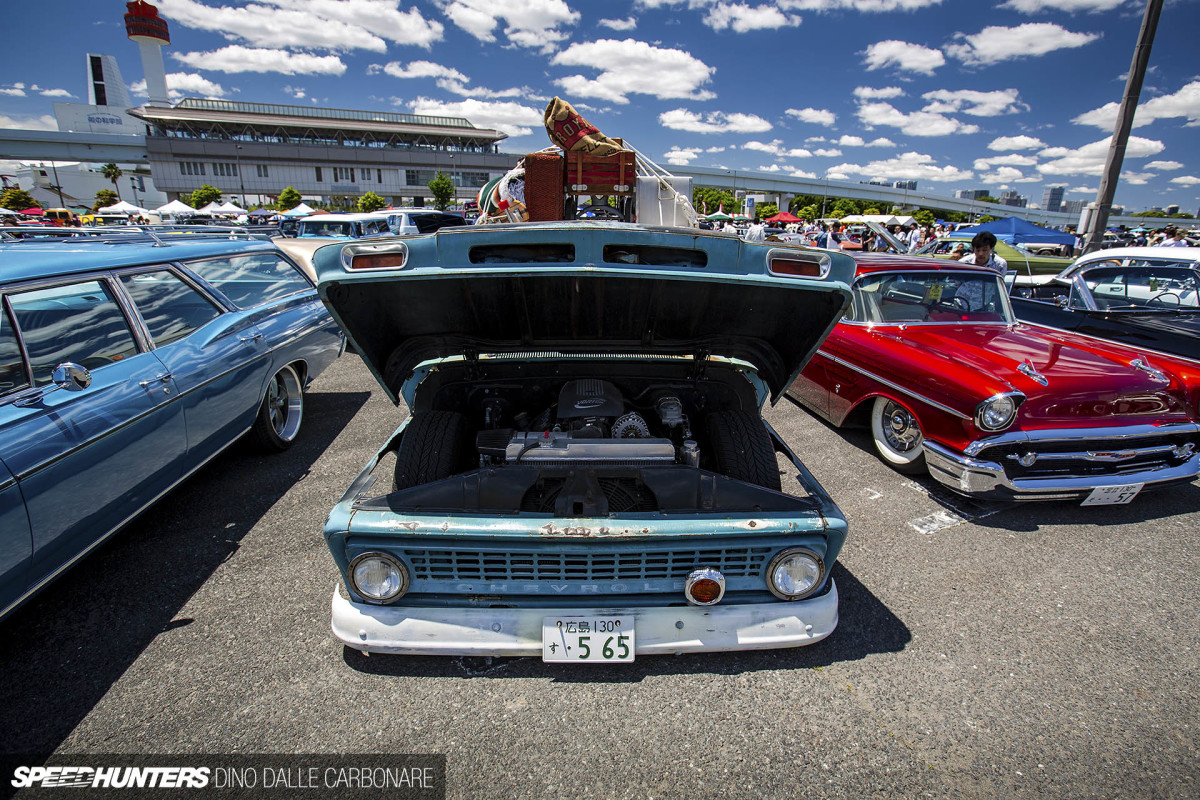 With this C10, however, the refined and polished execution that Fit Kustoms has become well known for in the world of Japanese customs was intentionally thrown out the window.
But that's only what the eye sees…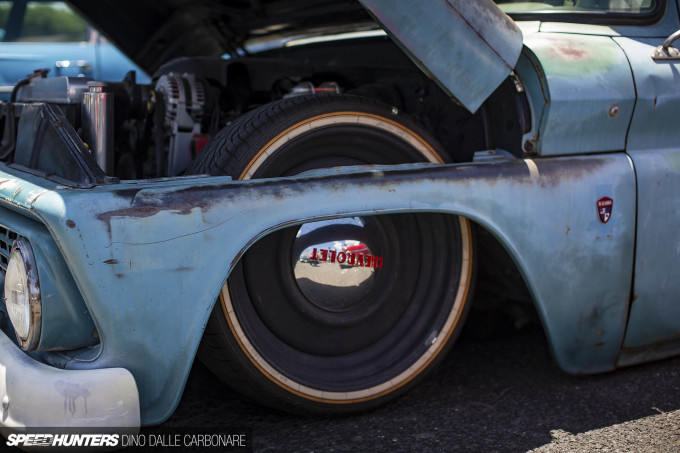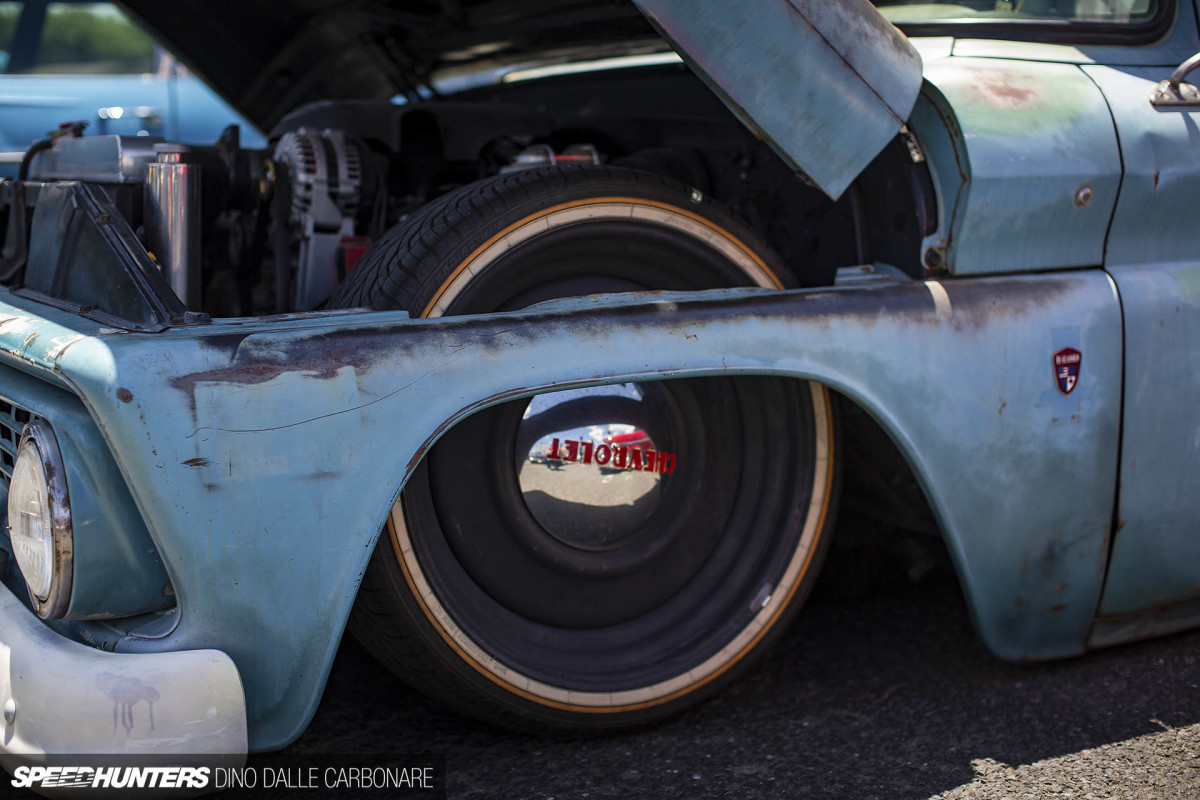 The derelict exterior is just a cover up, hiding a completely rebuilt chassis, swapped driveline, and all the modern features that builders add to make their creations a pleasure to drive and maintain in the modern era.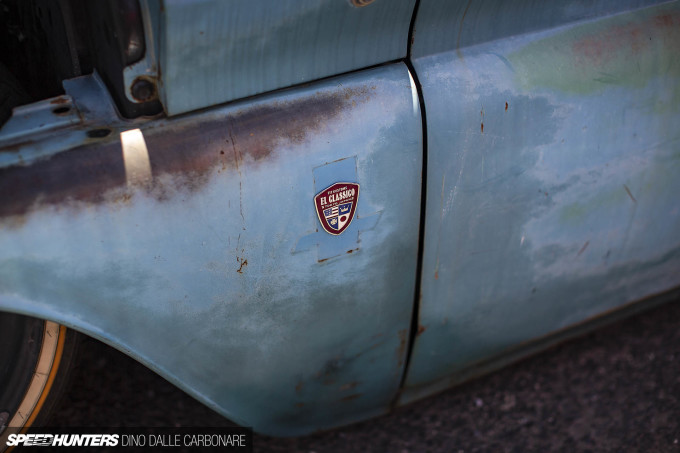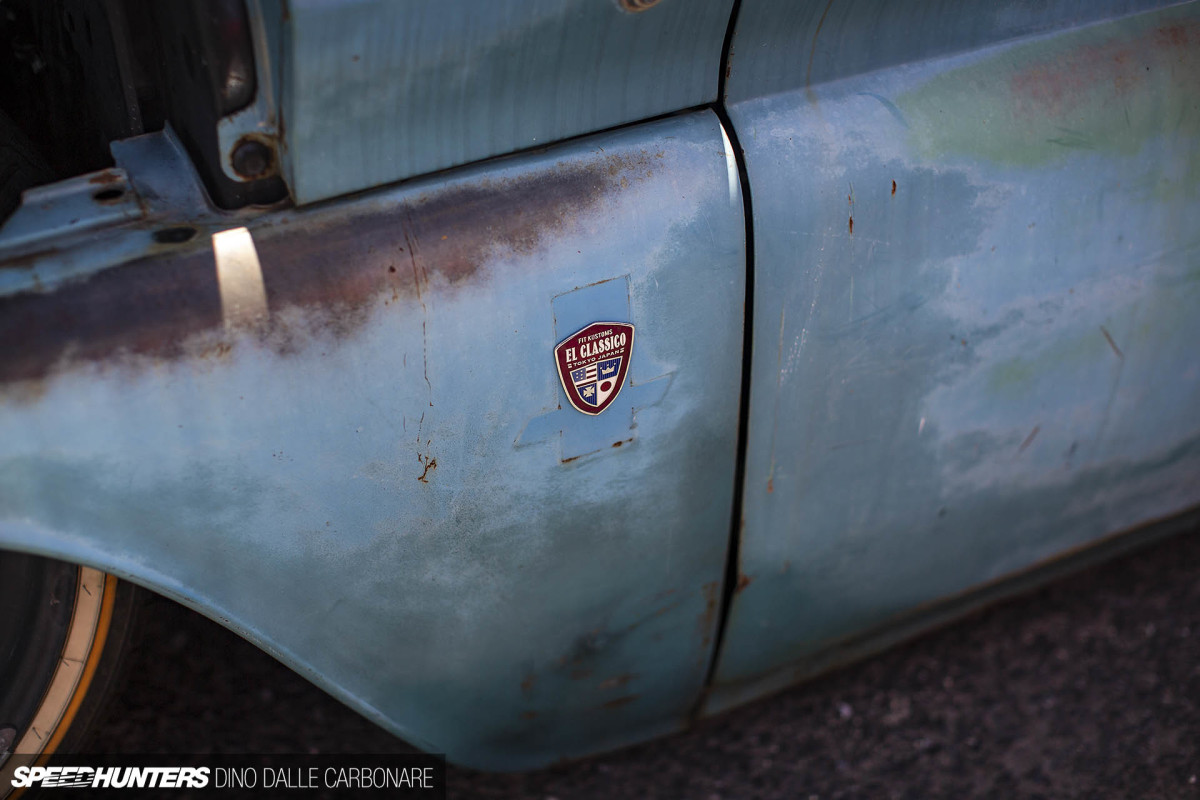 Fit Kustoms' 'El Clasico' badge is a big deal in the Japanese custom scene; it's a mark of quality, and with that comes a lot of respect.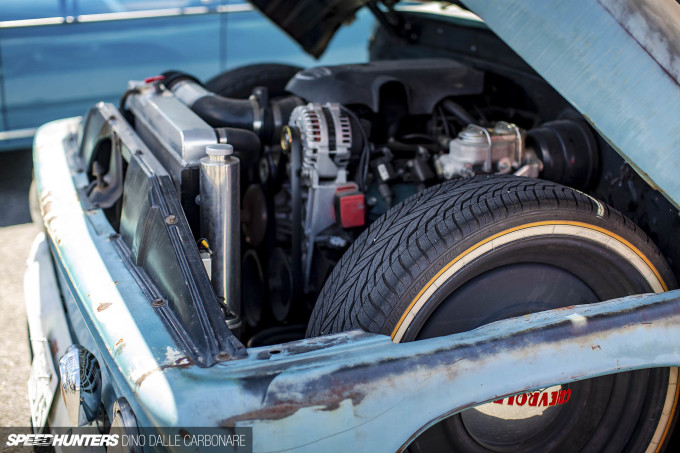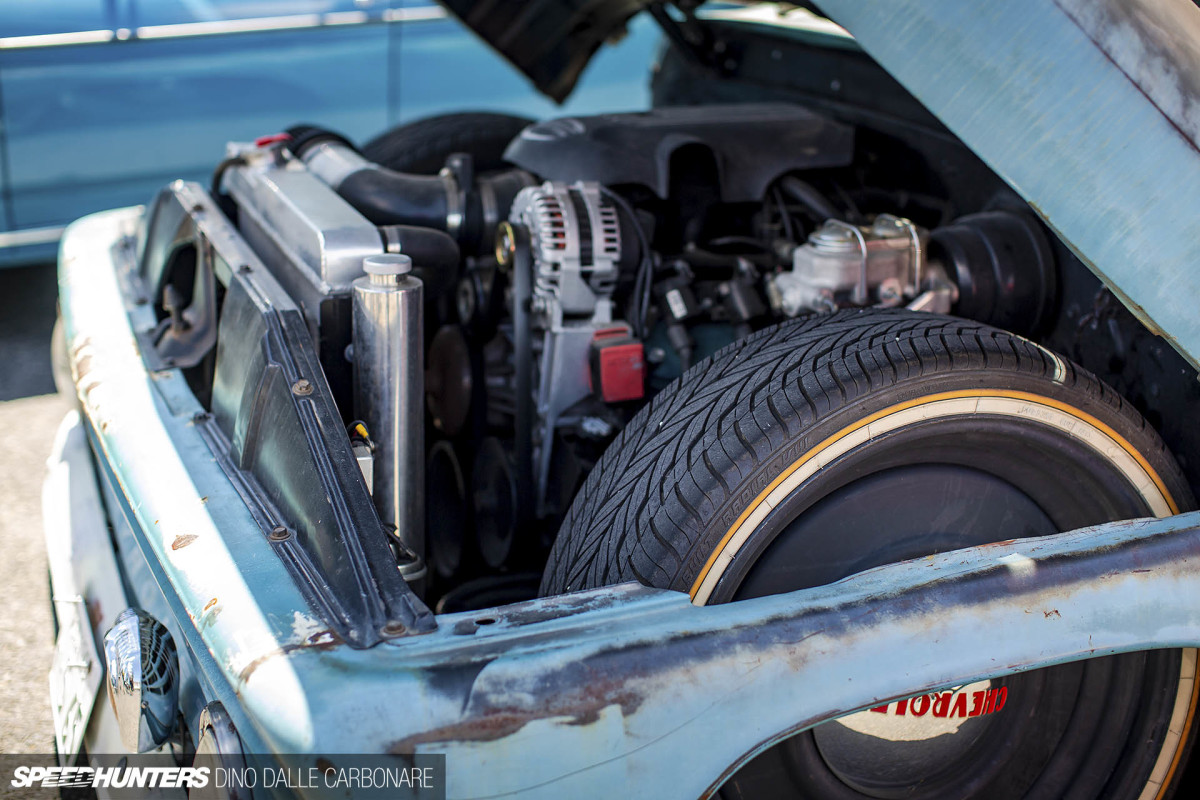 Sitting in between large steel wheels sporting classic Chevy chrome center caps is a 5.3L Vortec V8, shoehorned into the surprisingly tight engine bay. A quick nose around reveals immaculate execution and fabrication right down to the custom exhausts that run flush with the floor so not to catch when the truck is stationary and the suspension is fully aired out.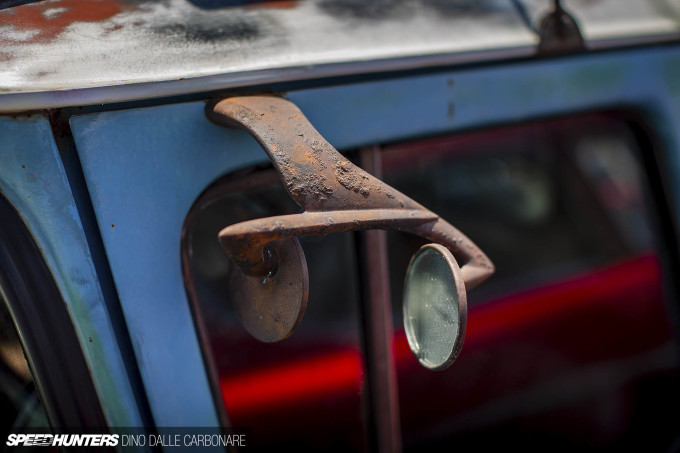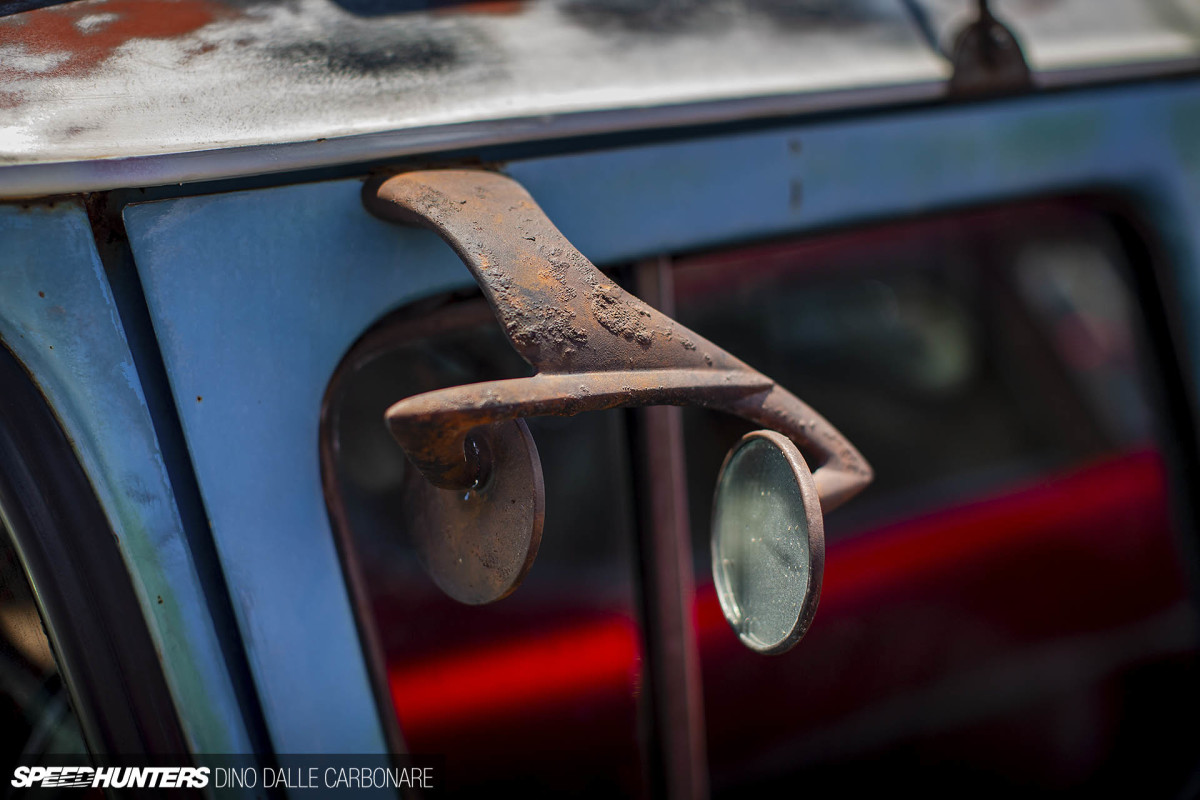 That's real patina right there.
When a customer commissions a build like this they are trying to envision and execute an image. Perhaps the owner of this one was going for a long-haul travel truck; you can picture something like this back in the late-1960s or '70s, stacked with suitcases and travelling across the US.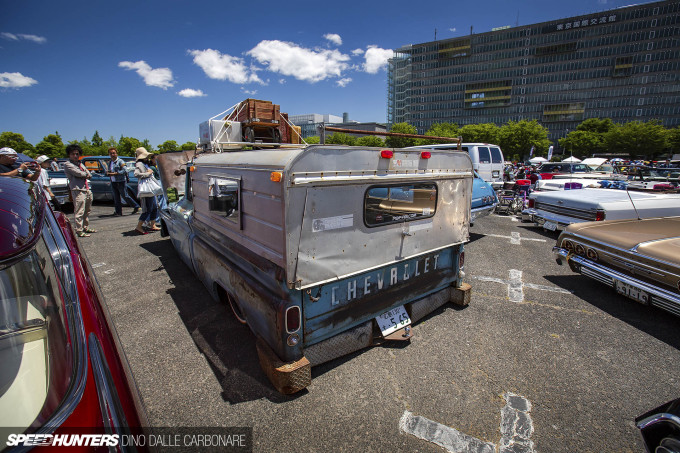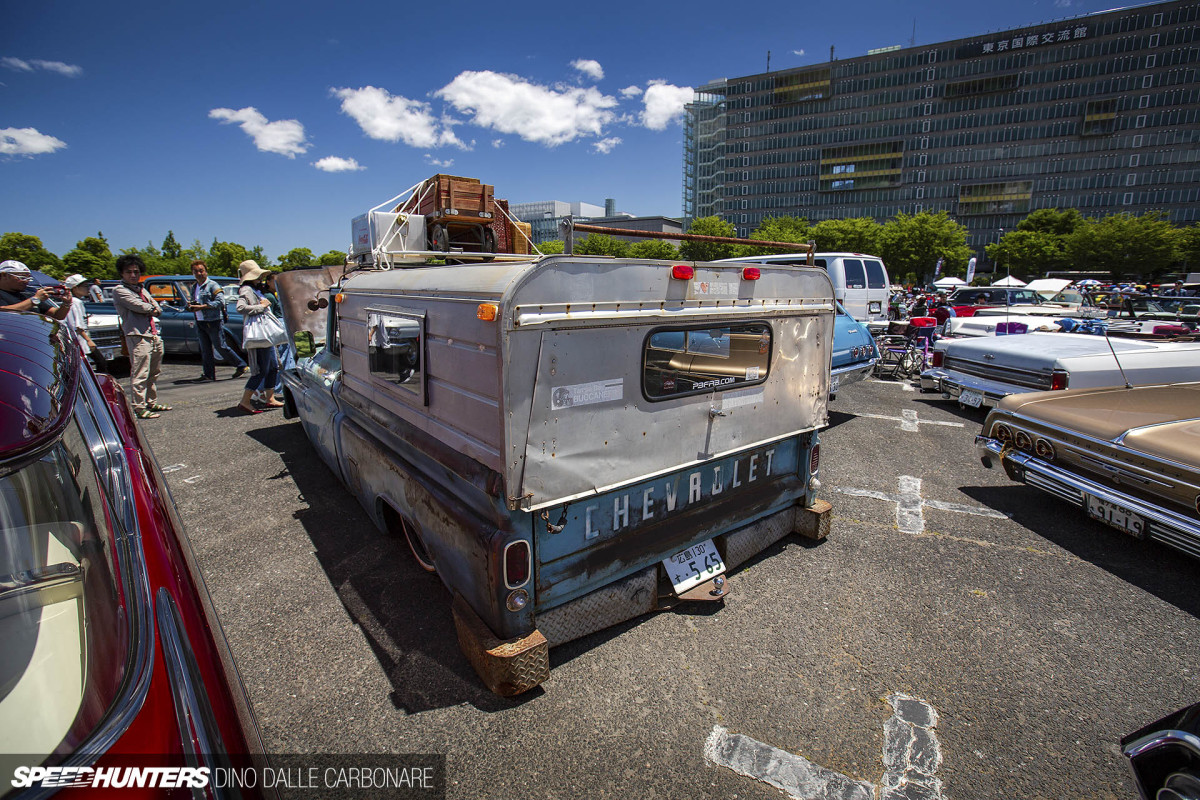 The truck bed cover that transforms the rear end into liveable quarters – or at least somewhere to sleep out on the road – is what pulls the whole look together.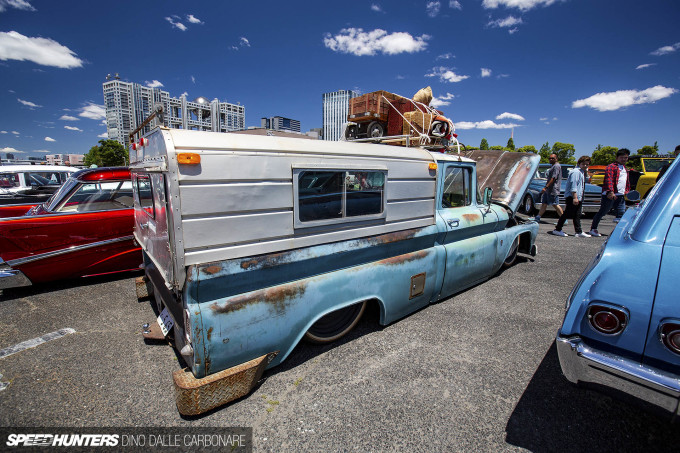 It's crazy how the custom scene in Japan just keeps churning out amazing creations like this.
Dino Dalle Carbonare
Instagram: speedhunters_dino
dino@speedhunters.com