The Outskirts Of Tokyo
The Saitama prefecture in Japan is a place that's hard to describe. While it sits directly adjacent to the metropolis of Tokyo, it's too far out to be considered a central part of the city and not far enough away to have its own unique identity.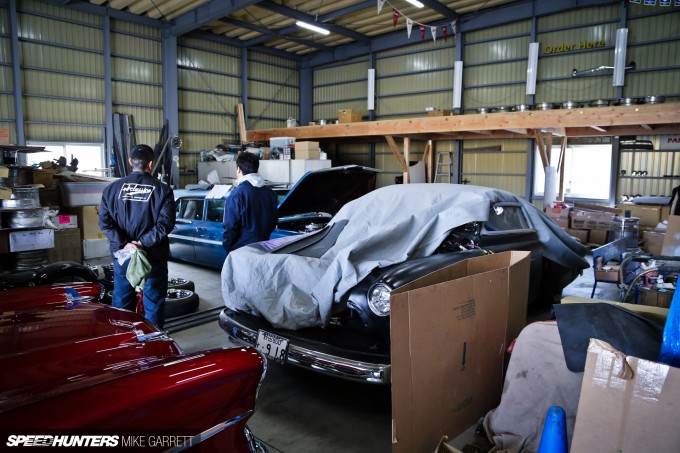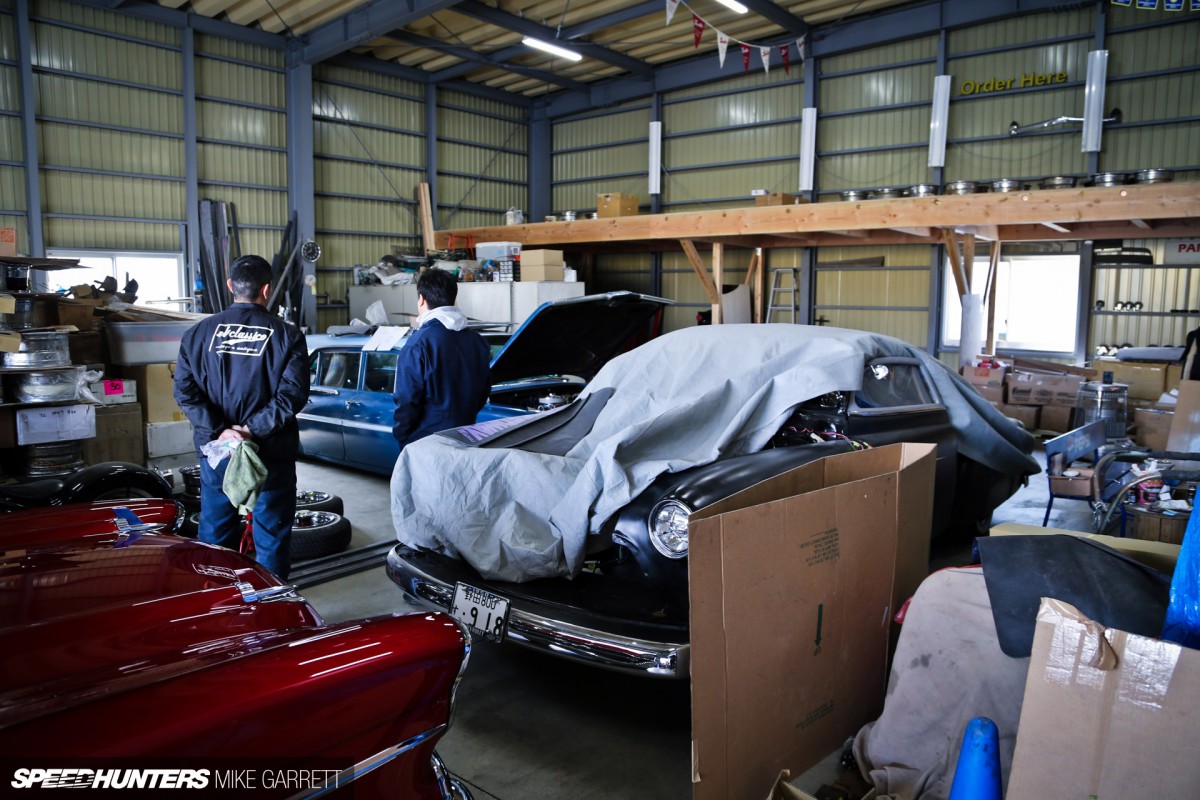 Its towns are populated largely by blue collar workers and salarymen who pack crowded trains to Tokyo every morning and return to their families late at night.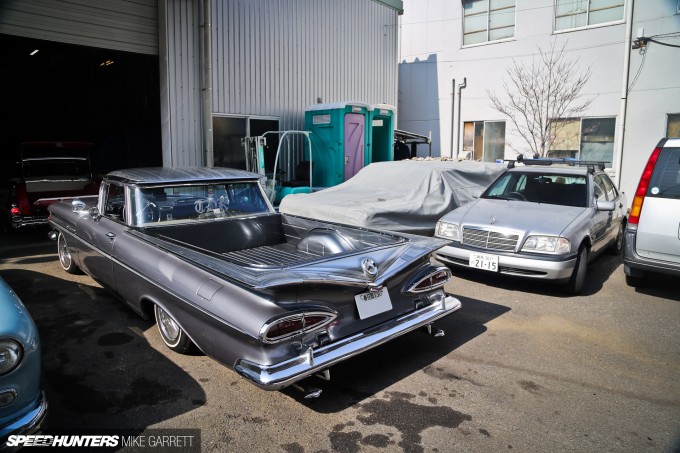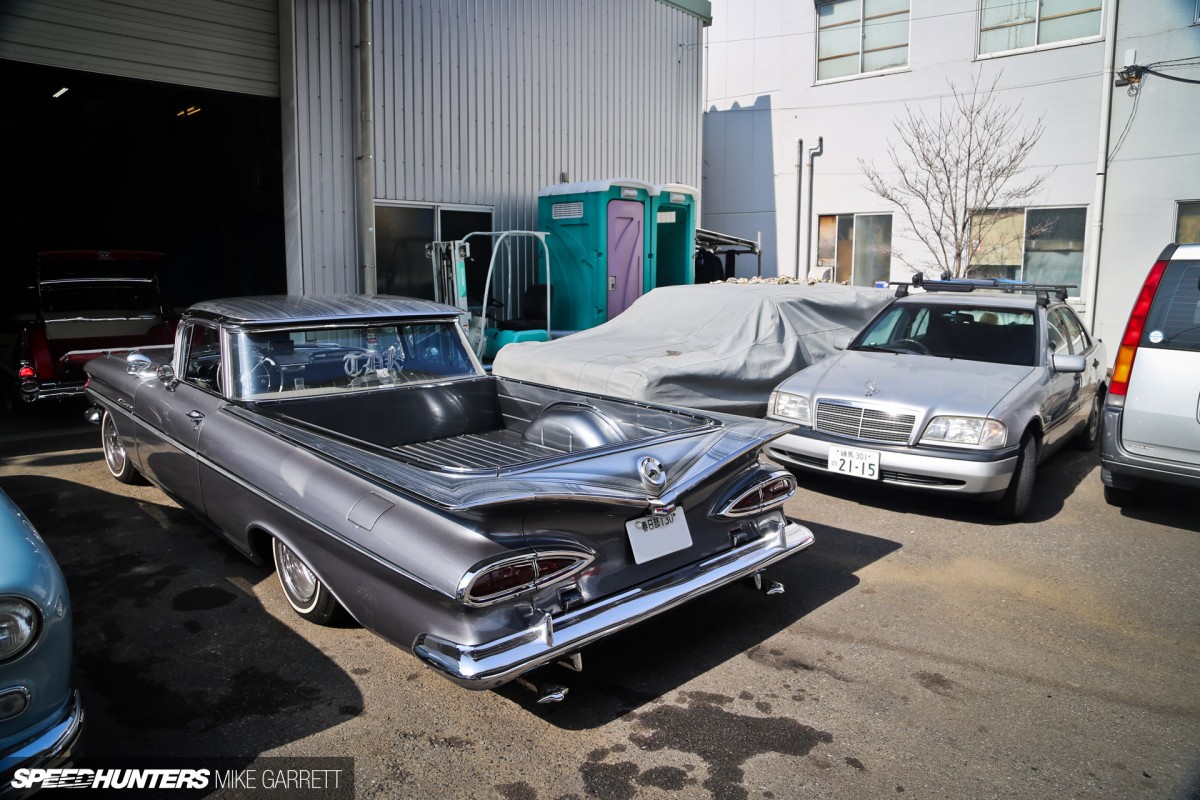 While it might lack the bustling, fashionable feel of Tokyo, I've found Saitama has a lot to offer when it comes to car culture. There are many automotive treasures hidden within this prefecture's suburban and industrial confines.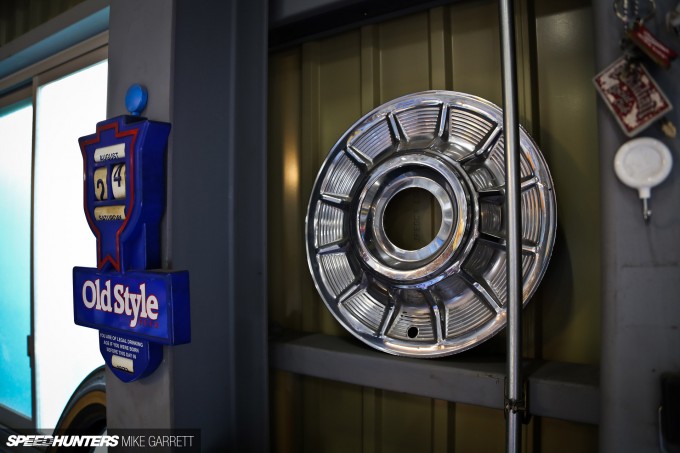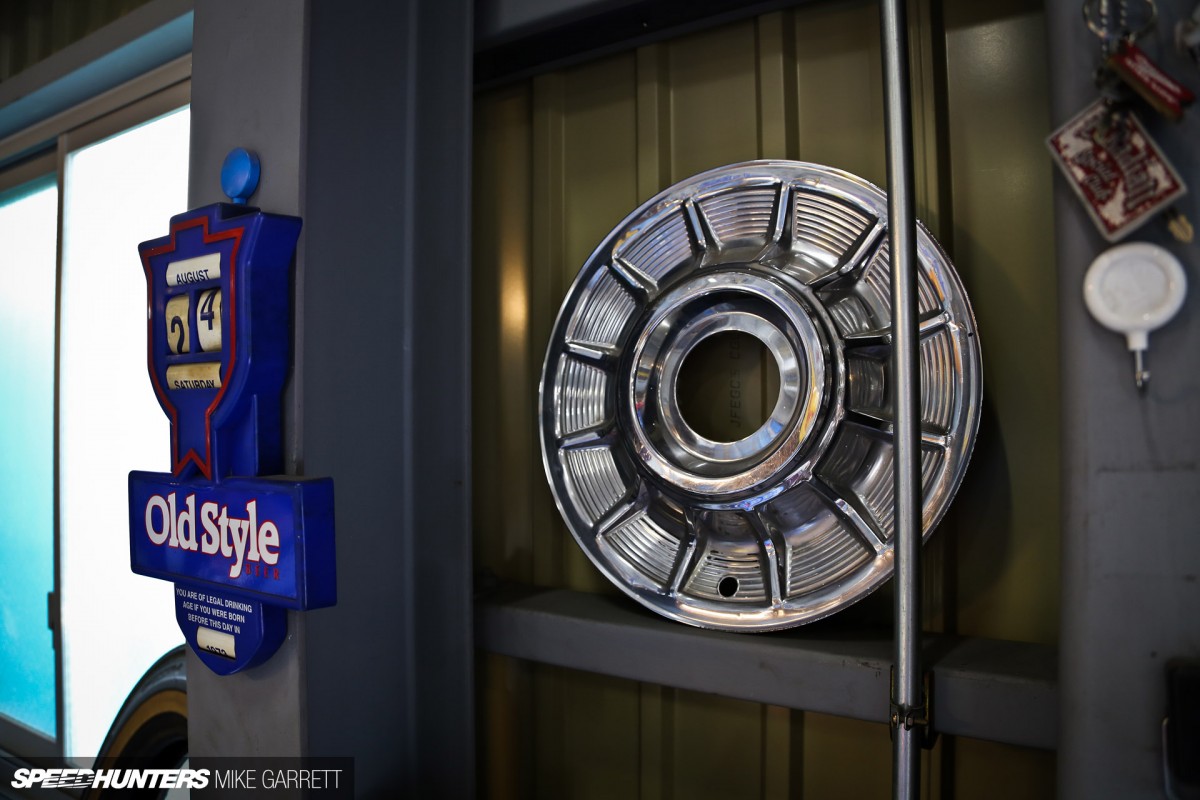 A lot of this can be contributed to the high concentration of factories and industrial workshops you find here. These places are filled with engineers, fabricators and metal workers who spend their days fixing, building and designing things for all sorts of industries.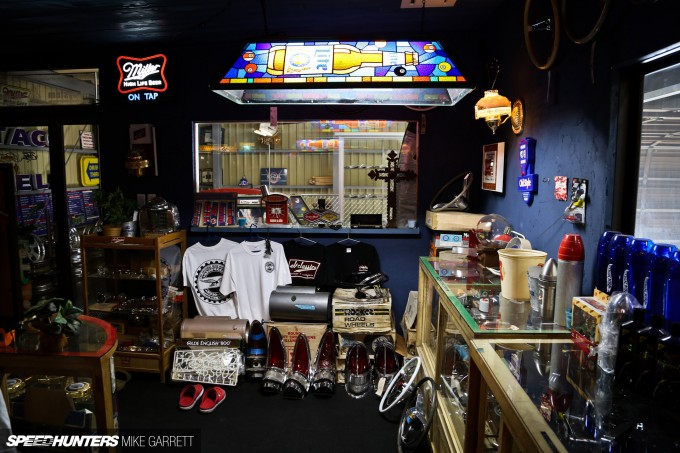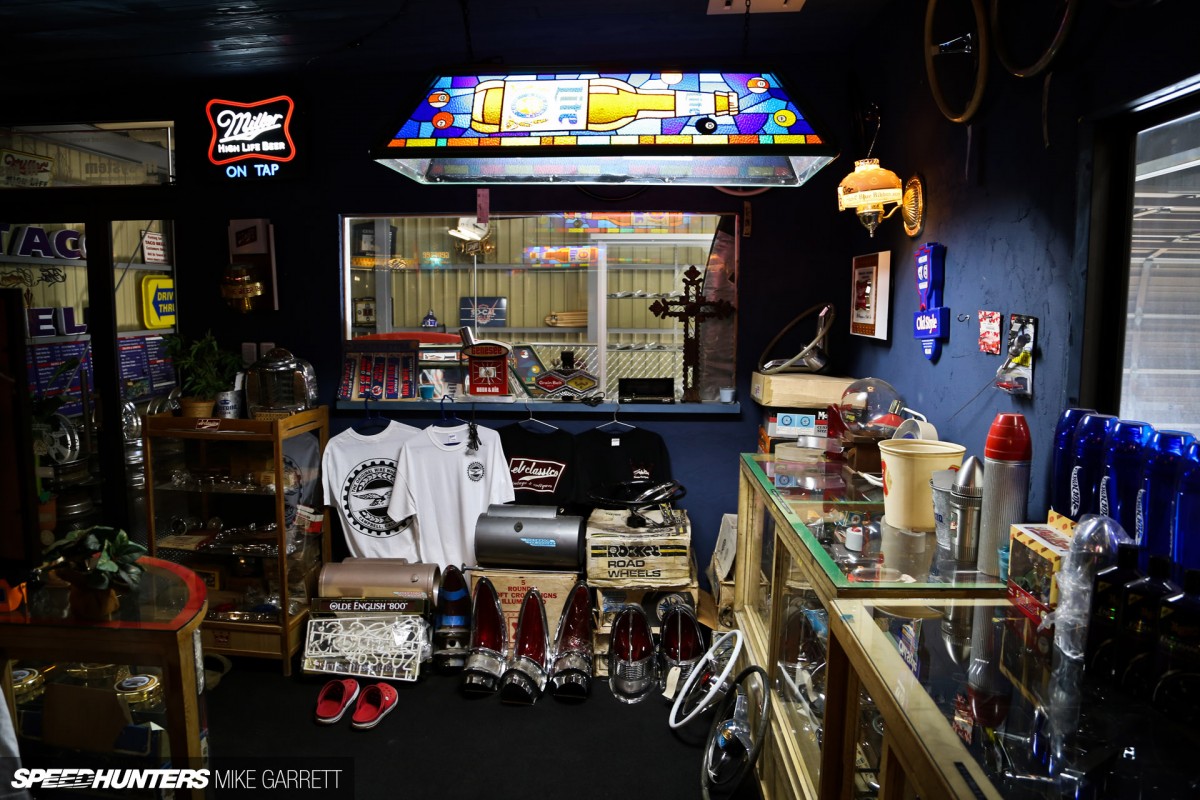 While most Japanese salarymen want to escape the stress and monotony of their desk jobs whenever they can, these builders often inject their talents and craftsmanship directly into their hobbies. Cars, of course, are one of the most common outlets.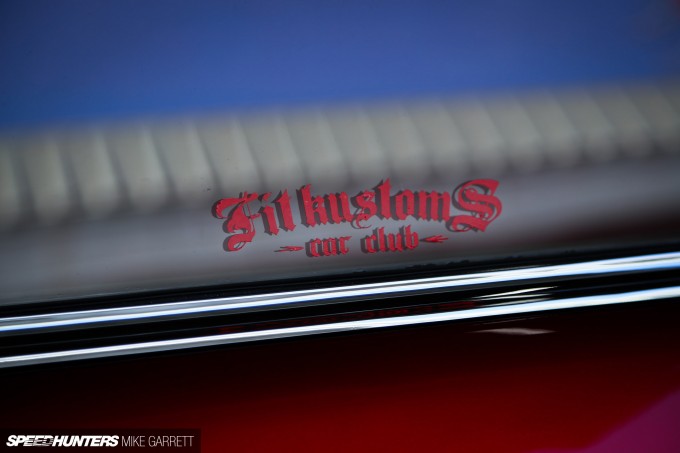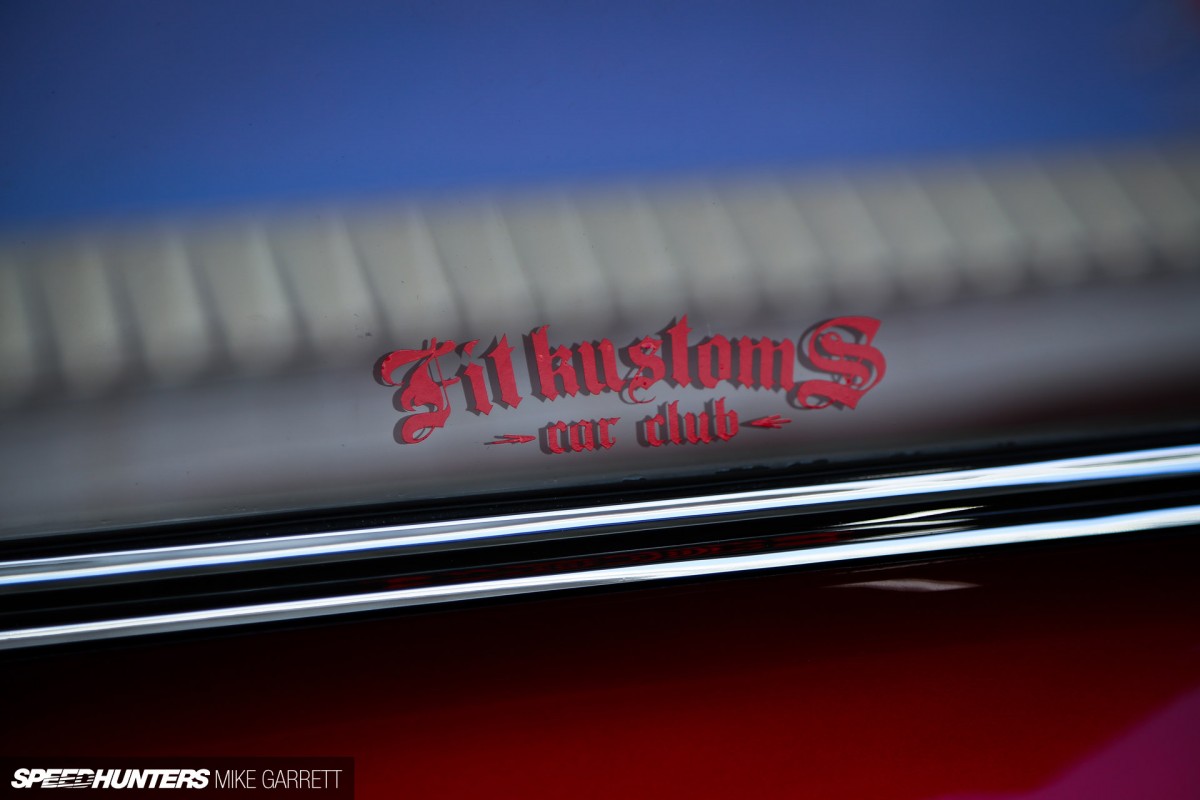 Which brings me to Fit Kustoms & El Classico, a band of builders and owners who have been making a big name for themselves in Japan's custom car scene.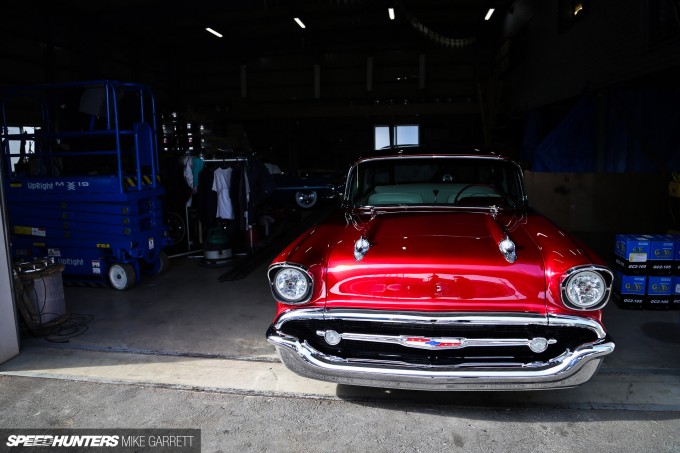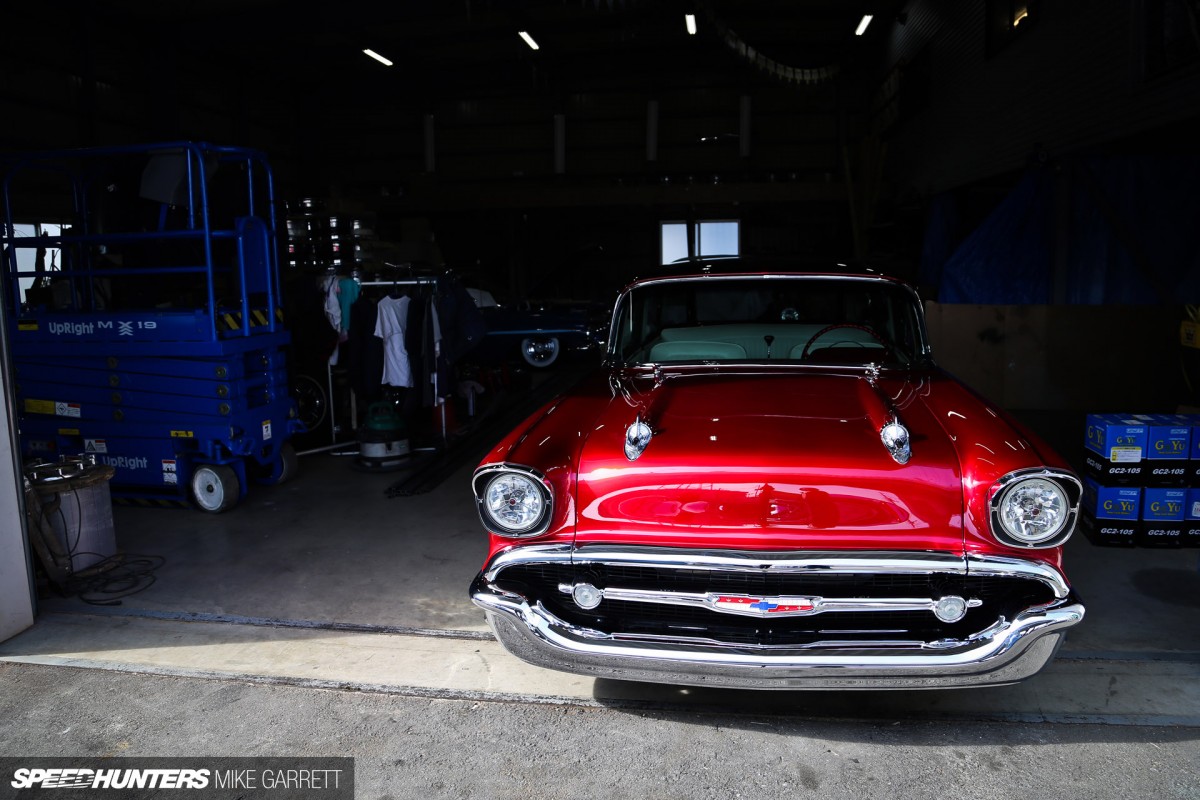 Nagoya might be known as the capital of the Japanese custom car movement, but these guys are showing that the Tokyo area doesn't mess around. To see that, all you have to do is look at some of the cars that have rolled out of this shop. Machinery like Acid '57 – the Chevy Nomad I featured in May.
Build & Collect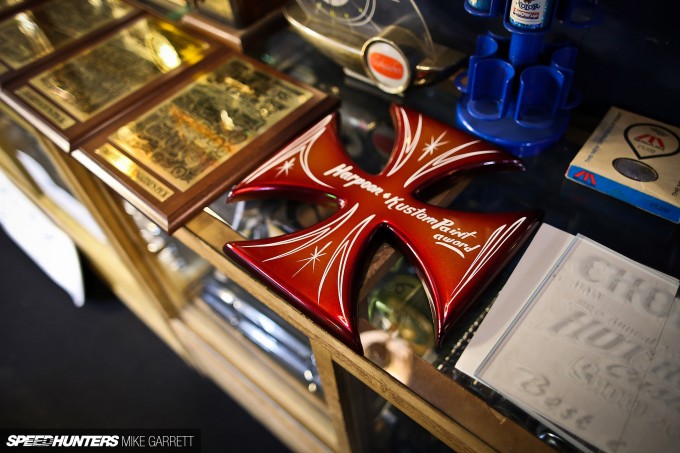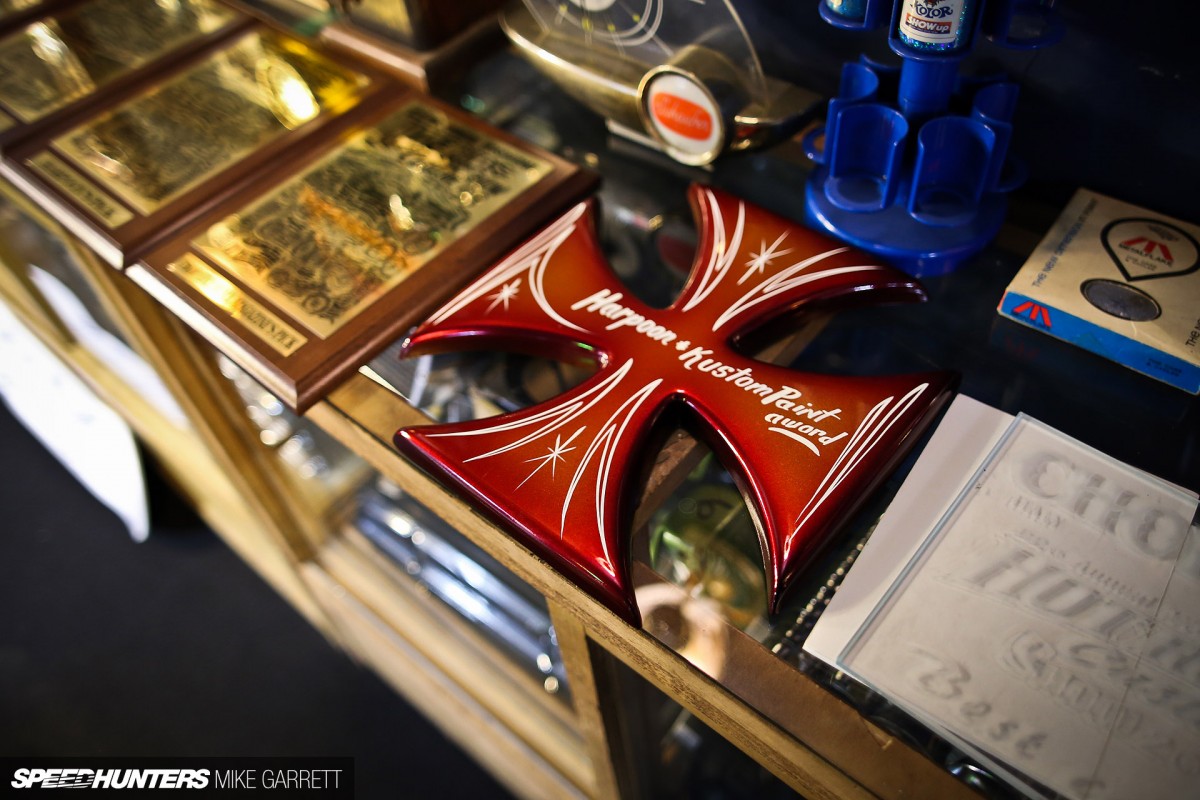 The story behind Fit Kustoms is one of hobby and day job mixing in perfect fashion. For a long time Fit System was a shop that specialised solely in the repair and service of heavy duty construction equipment. And actually, they still do that.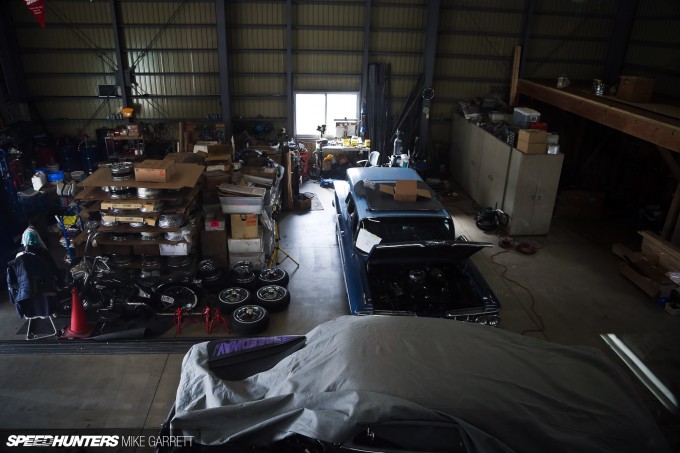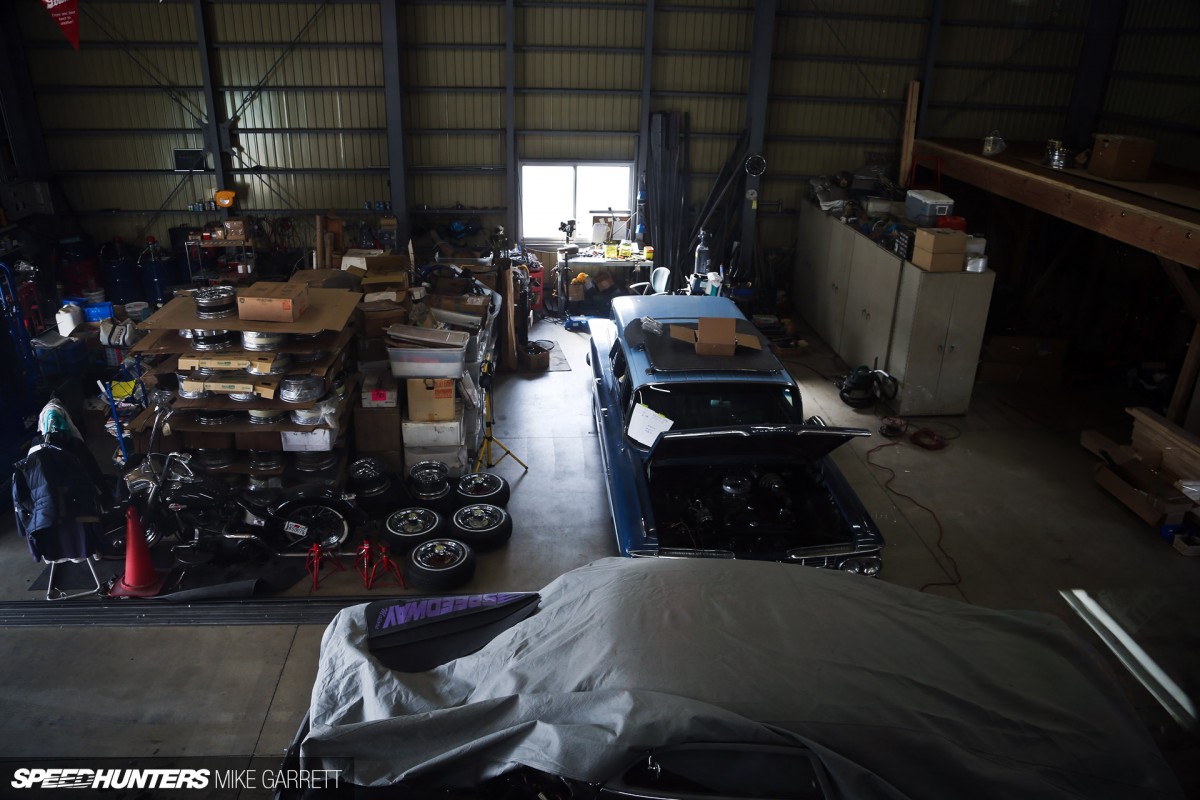 But during their spare time the Fit guys could always be found building and driving American customs, and soon the shop became extremely well known for its automotive creations. Now custom car building is a big part of the company's operations. Metal work, suspension and chassis fabrication, motor swaps – these guys do it all.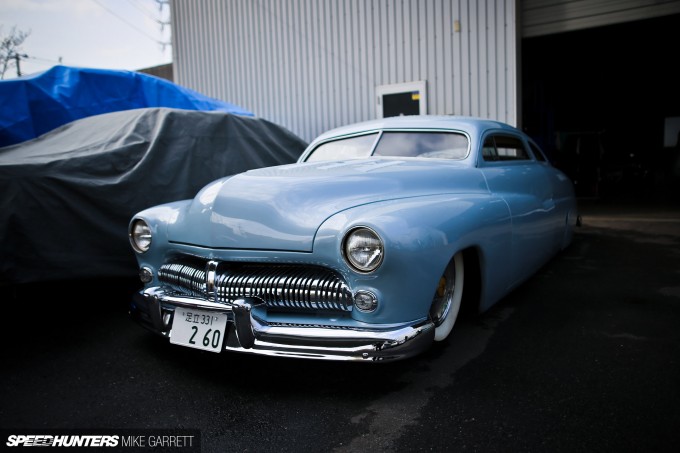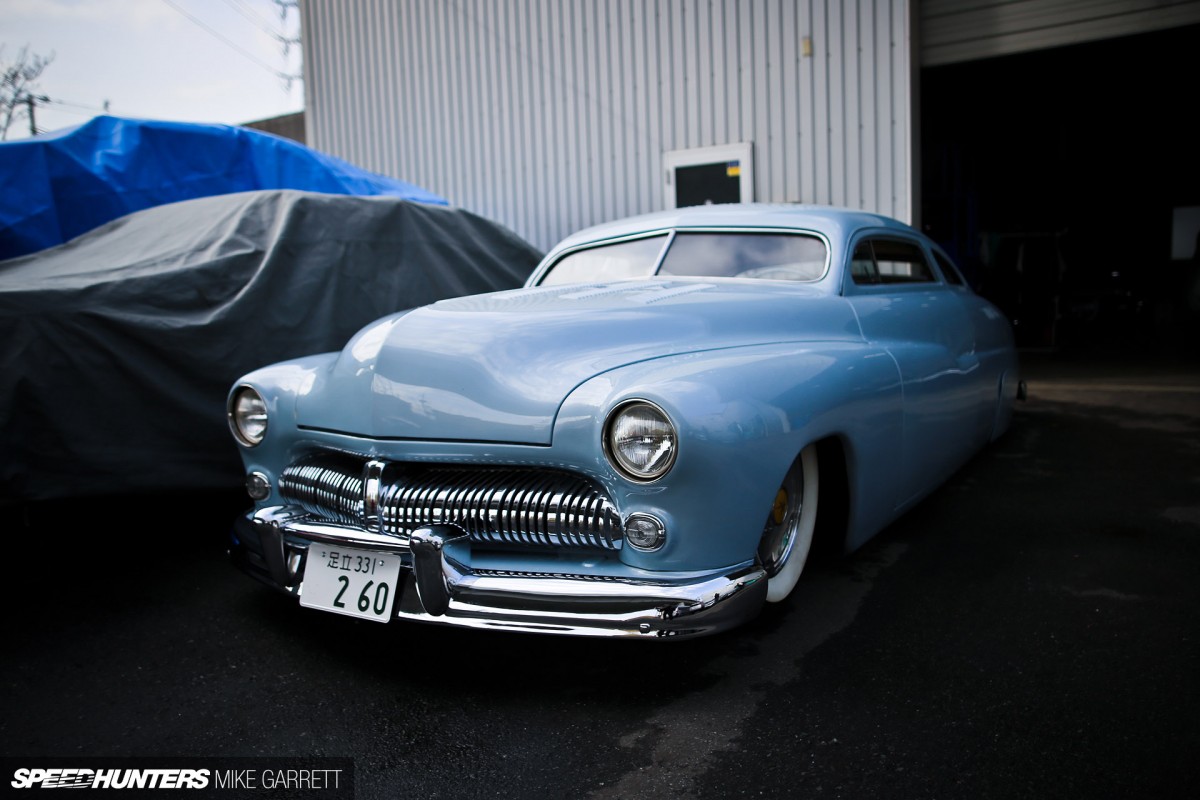 The moment you pull up to the shop you're greeted by the sight of several different cars in various states of completion. On the day I visited, this bitchin' '50 Mercury was parked out front.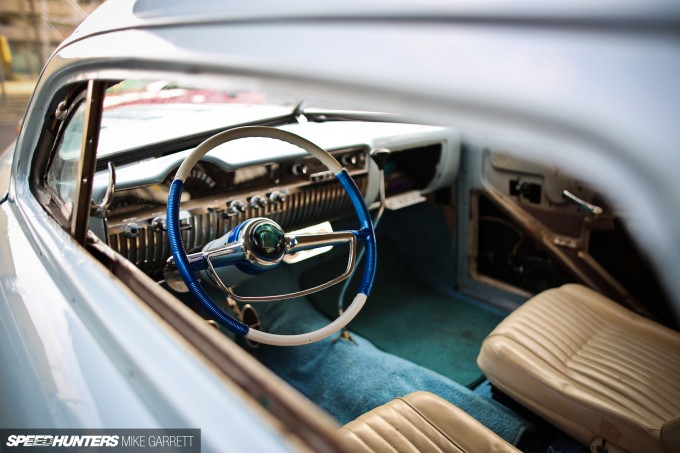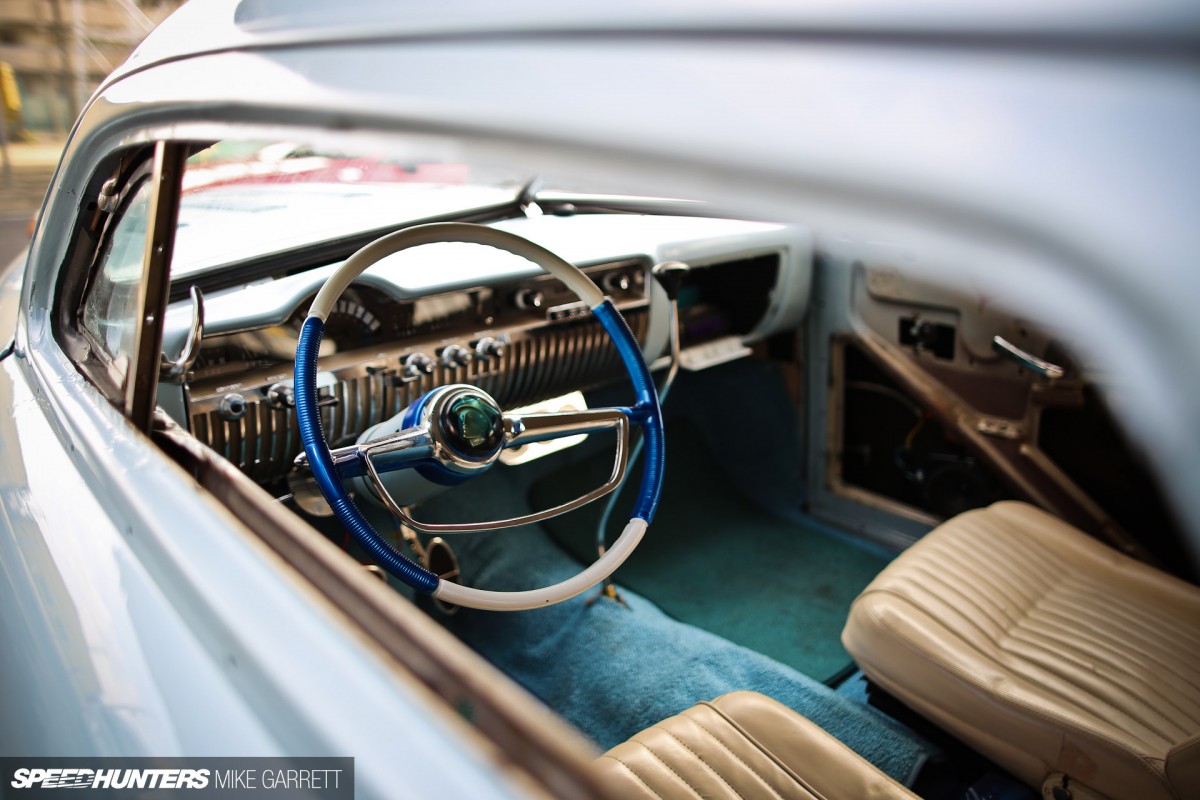 Although it looks complete from a distance, the Merc is getting a complete rebuild, including reshaping of the metalwork around the roof chop.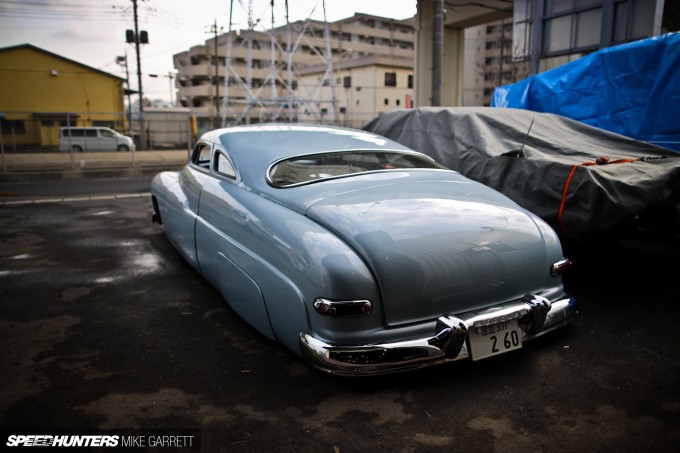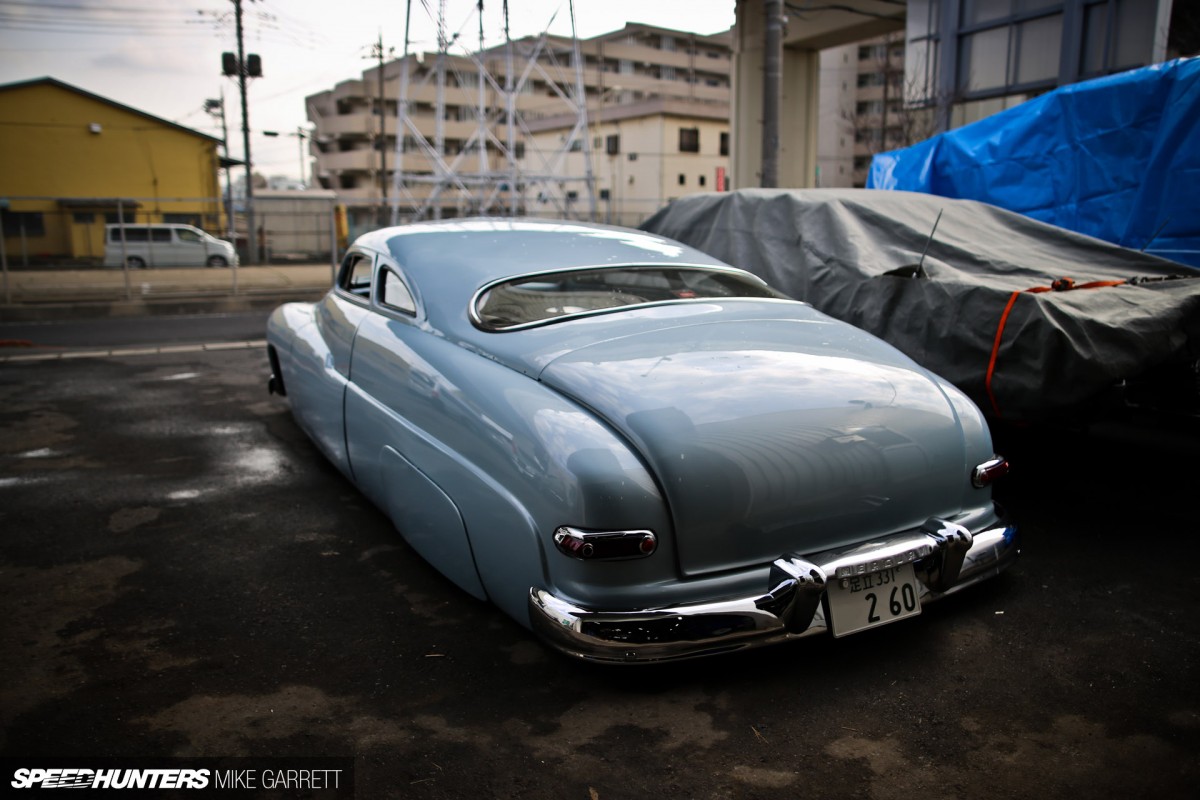 For as good as the unfinished product looked to my untrained eye, I'm definitley looking forward to seeing the completed kustom the next time I drop by.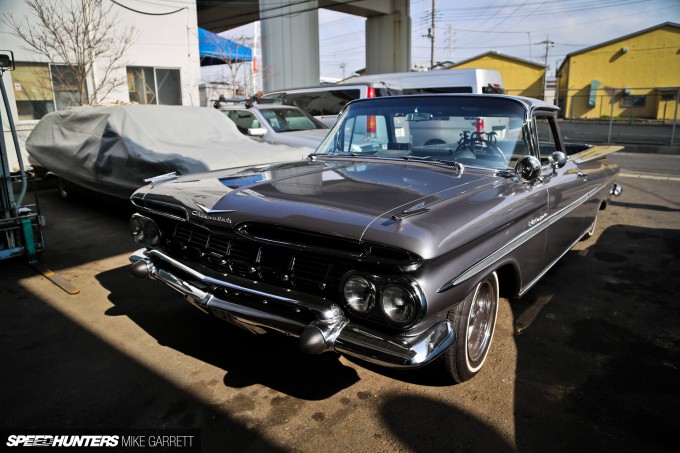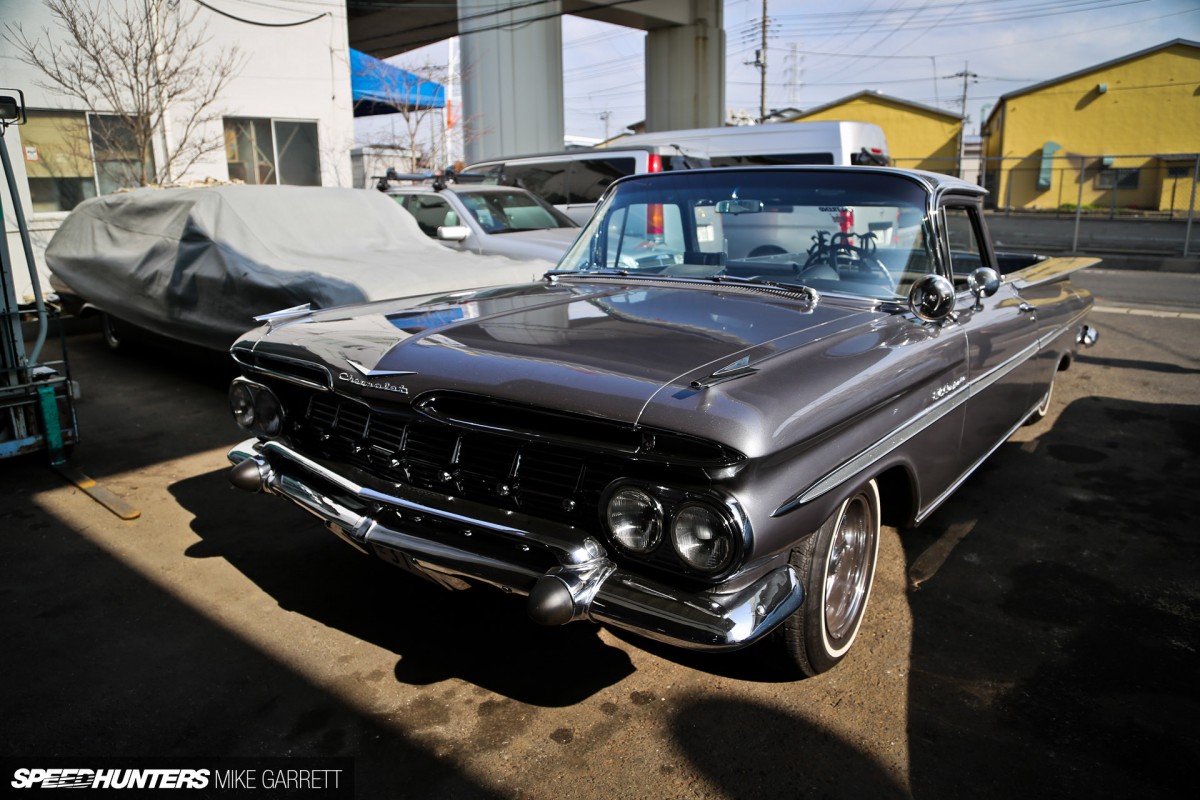 Sakuraba-san is the owner of this '59 El Camino which is has been built in a very tasteful lowrider-meets-kustom style.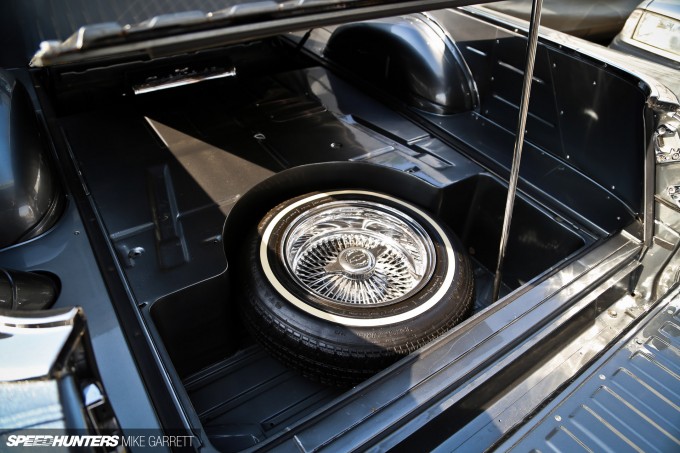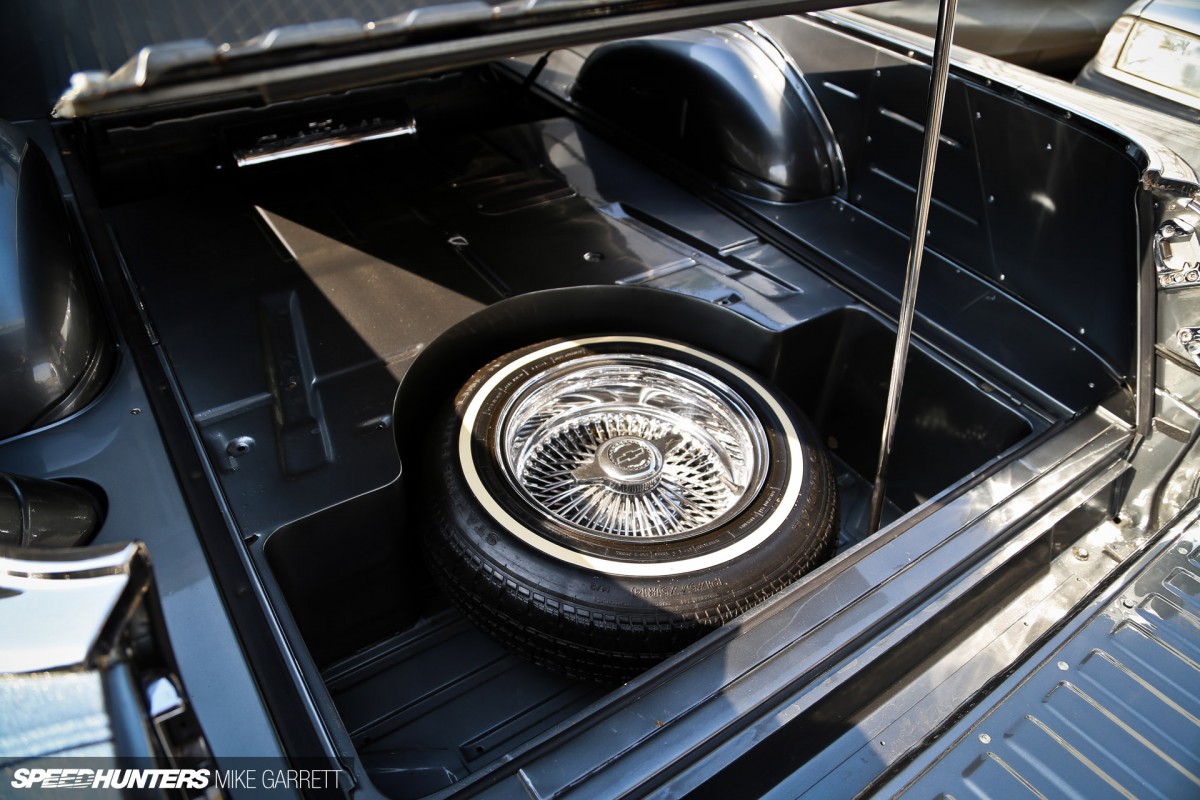 There's all kinds of neat tricks on this thing – like a bed floor that lifts to reveal custom compartments for the spare tire and the air suspension tank.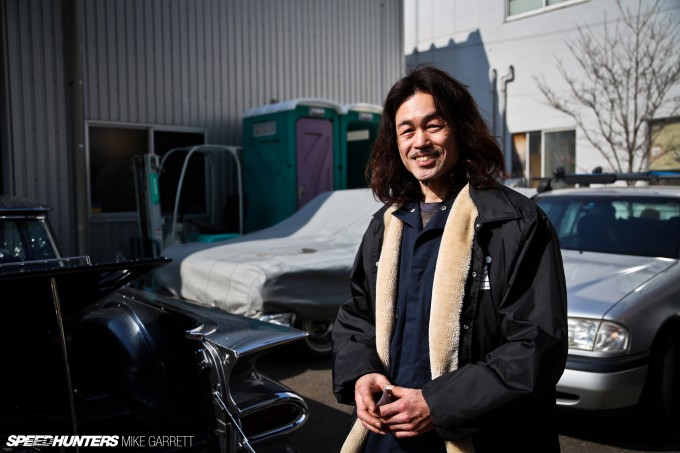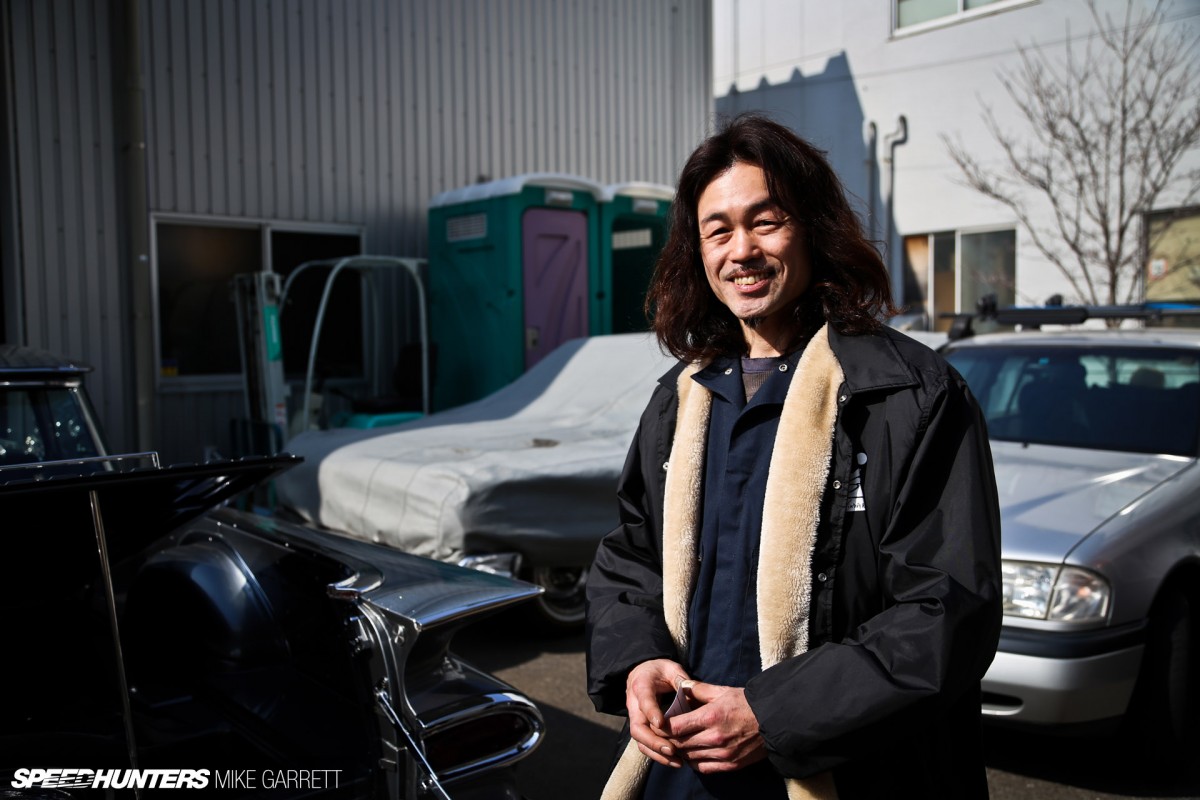 But despite all the work on the El Camino, it's no show car. In fact, Sakuraba drives the thing every day!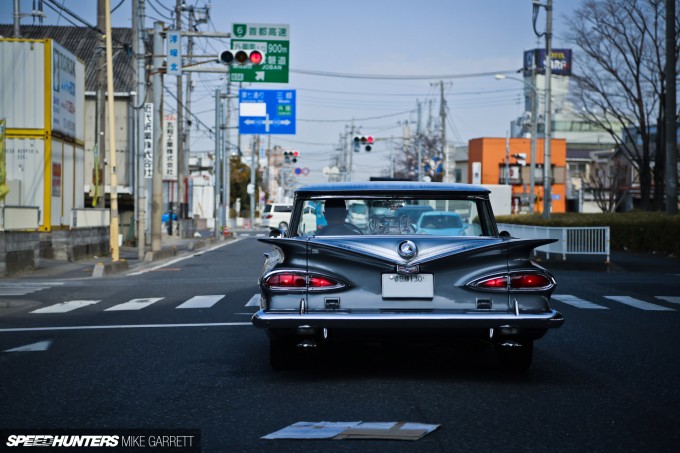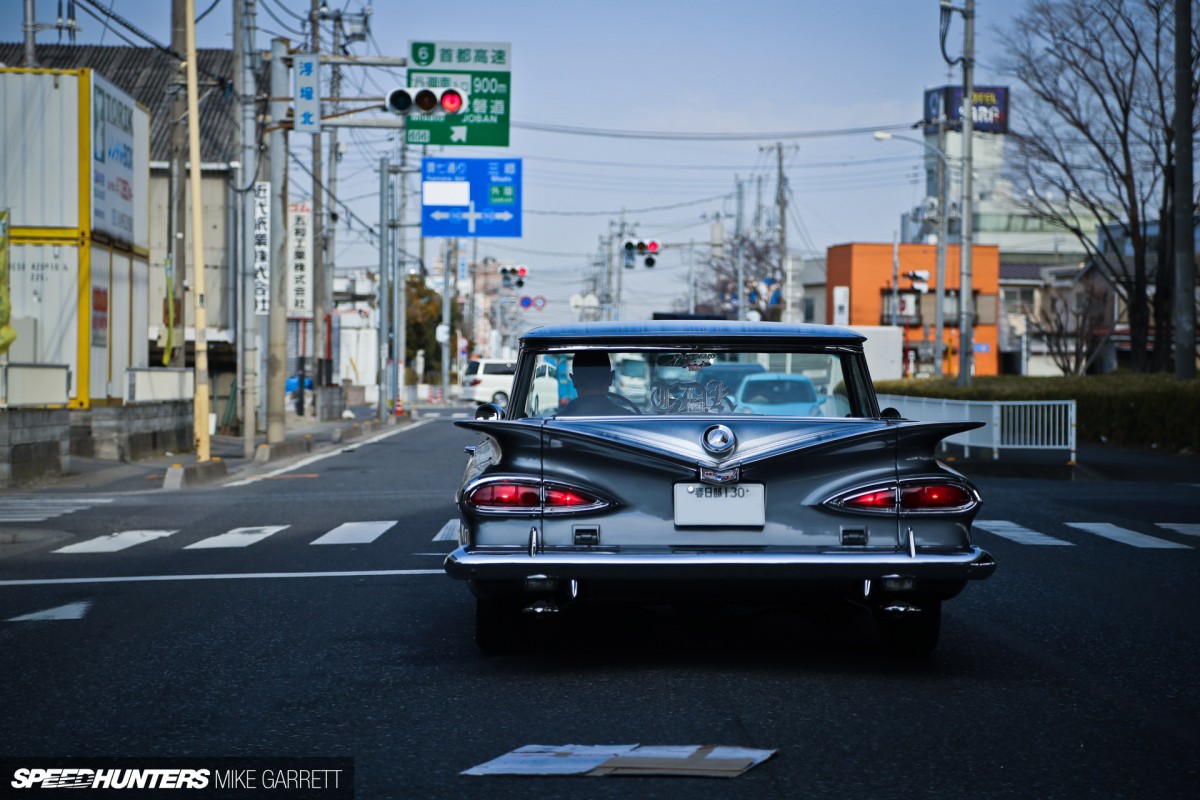 It's got air conditioning, a navigation system and looks completely badass commuting on the mean streets of Saitama.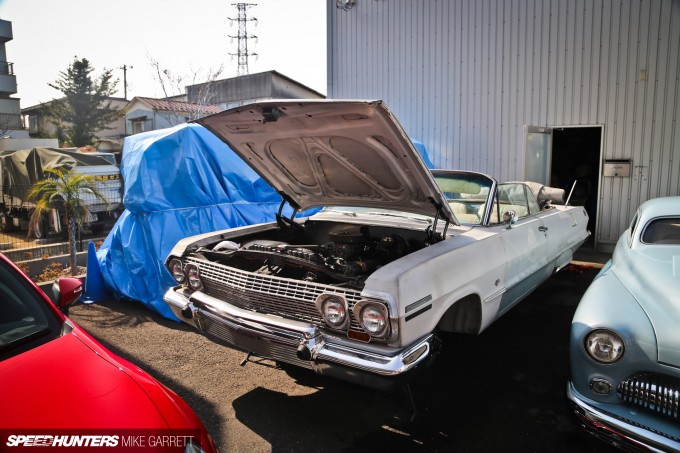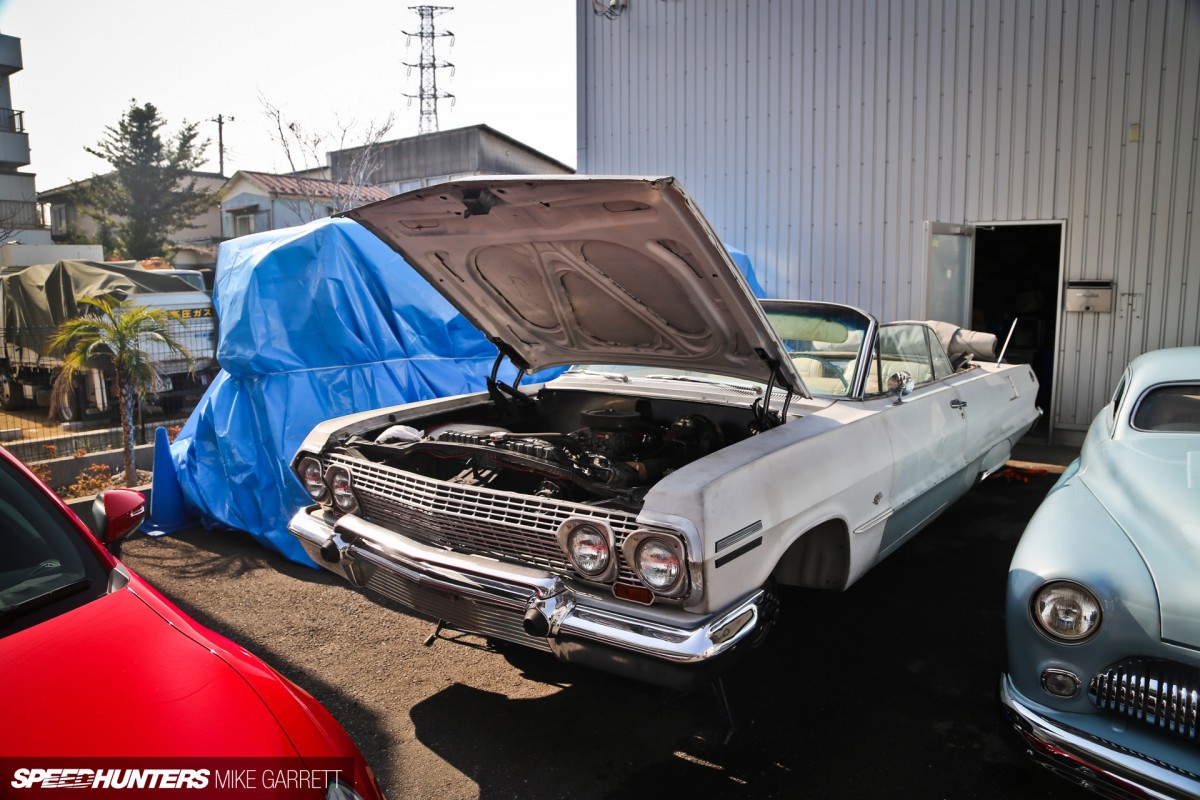 Ryuuuchin is the owner of this '63 Impala Convertible – a project car which gets cruised top-down even the dead of winter – as I got to experience for myself.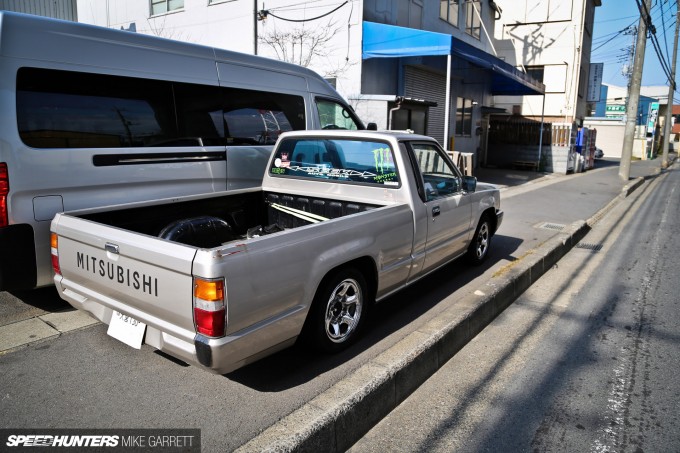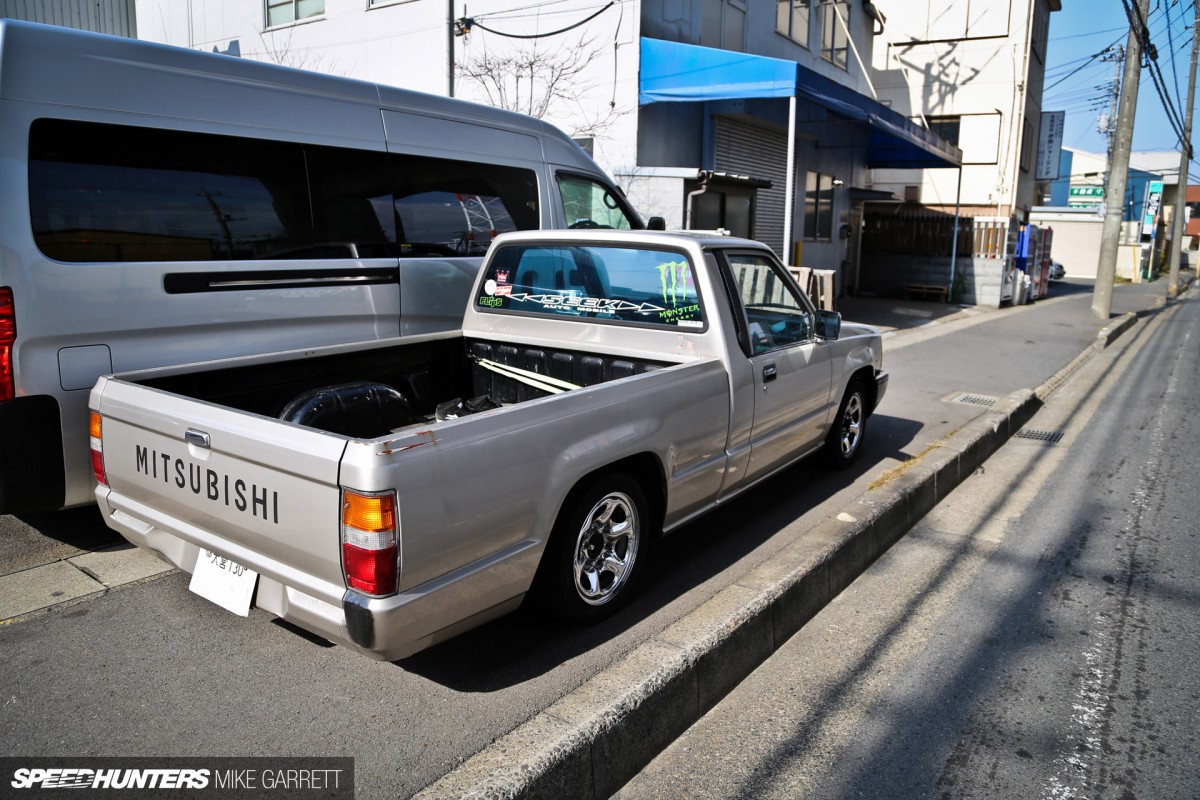 And when he's not driving the Impala he gets to work in this left-hand drive Mitsubishi Mighty Max imported from the States.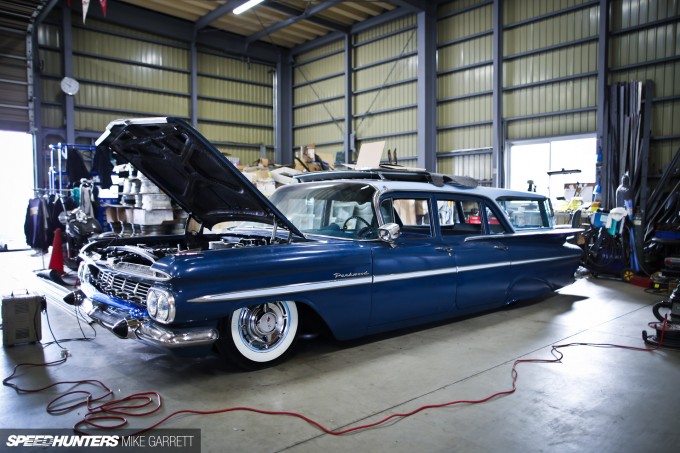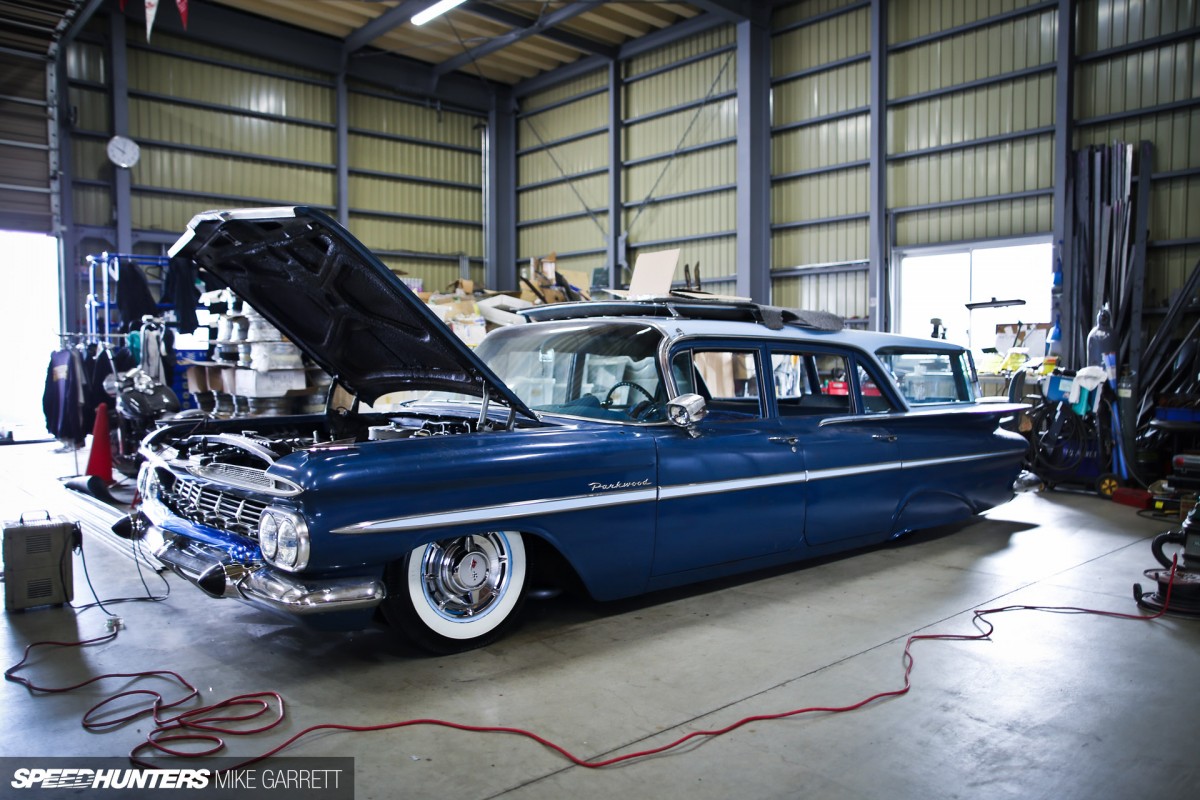 There was more interesting stuff to be found inside the shop too, like this slammed '59 Chevy Parkwood Wagon.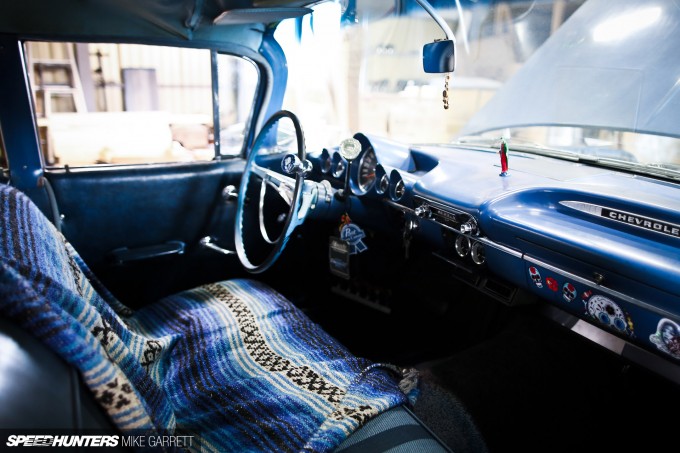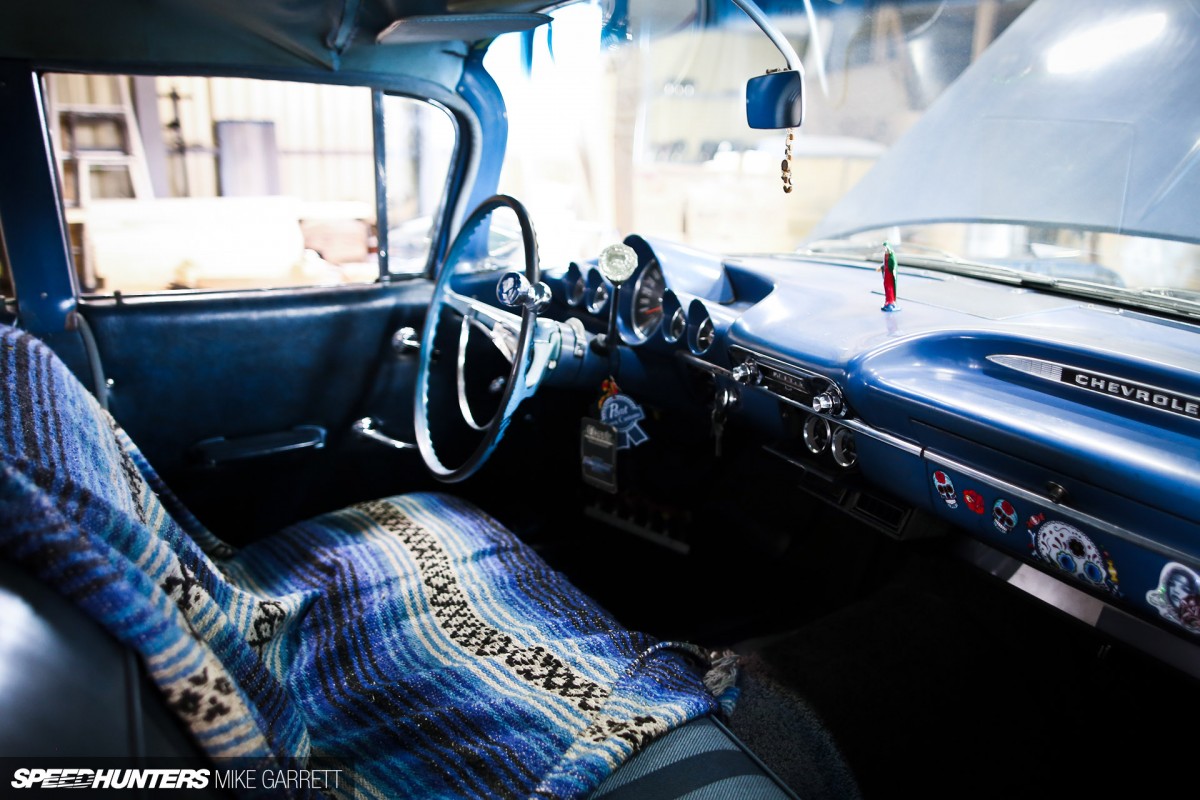 One of the cool things about the shop is that they build both show winners and daily drivers, and many cars that tick both boxes.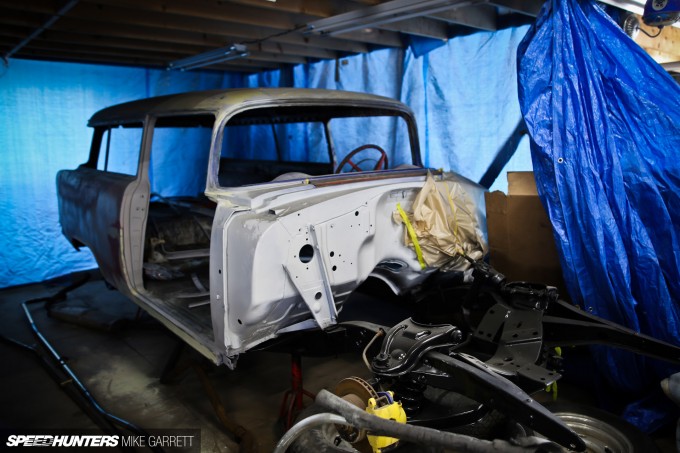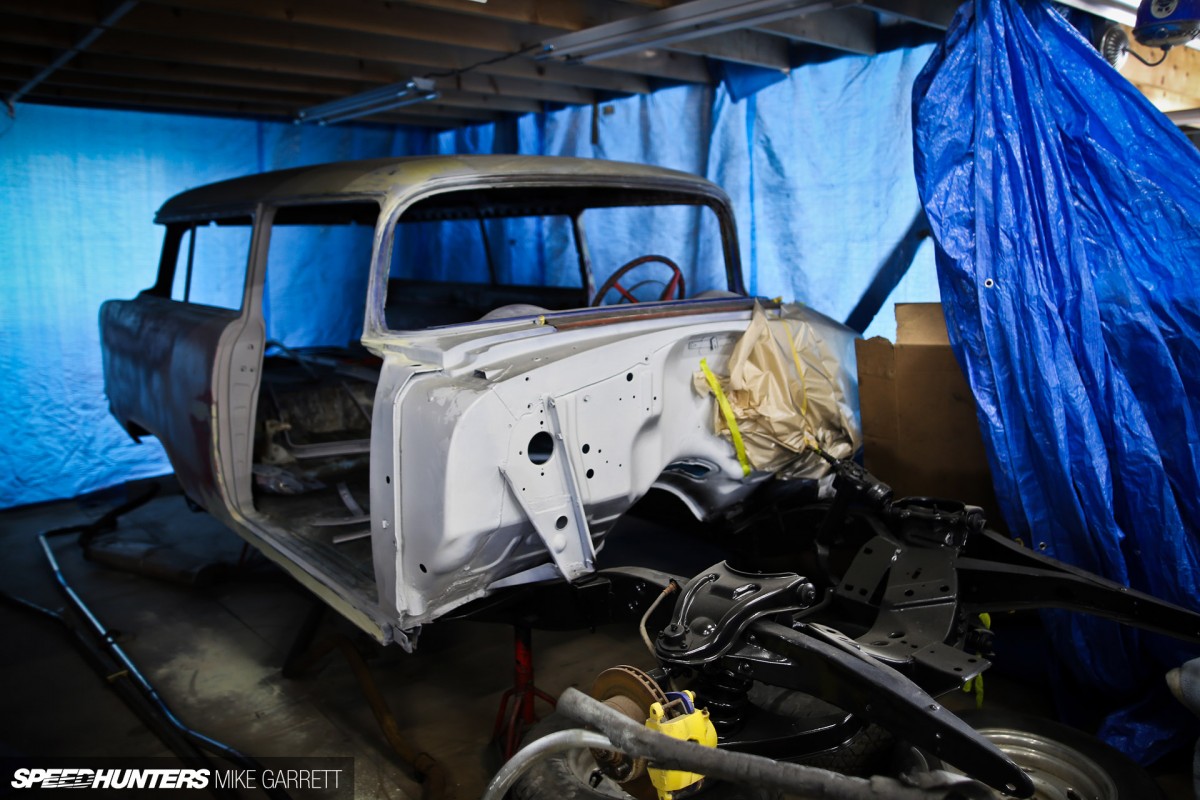 Another work in progress was this '55 Chevy Handyman Wagon, which was under the knife for a mild kustom makeover. I'm really looking forward to seeing this one again too.
Americana In Japan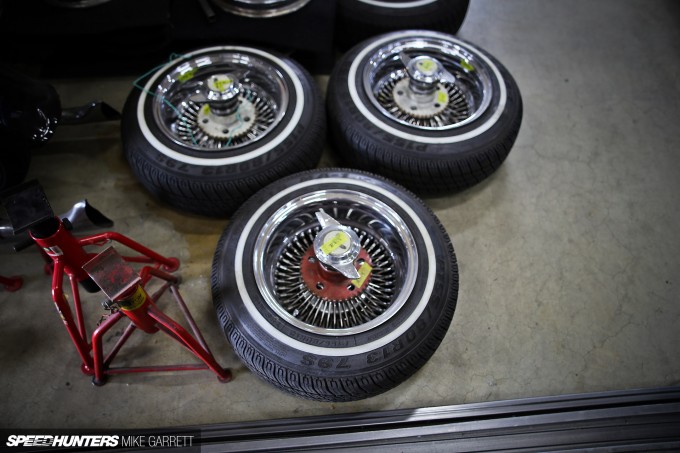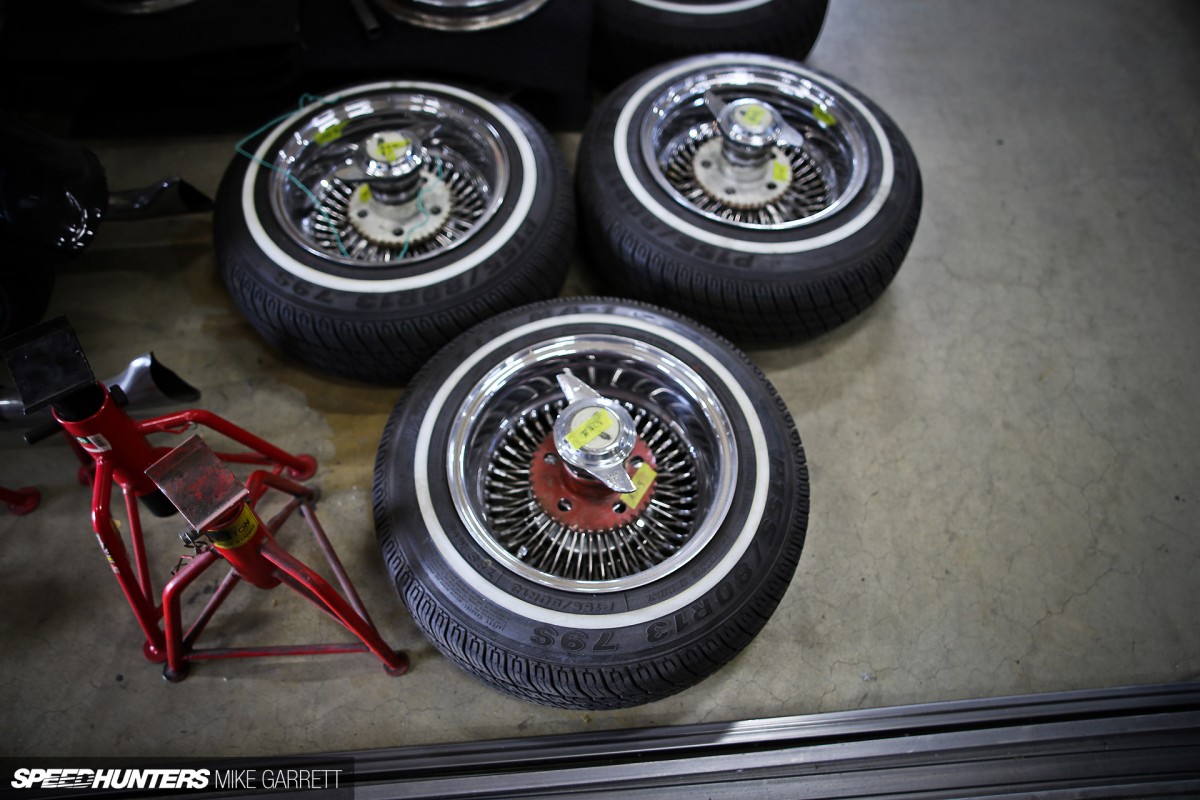 While the Fit crew builds some truly high-level custom cars there's a lot more going on than that. The shop also houses an impressive collection of old school auto parts and accessories.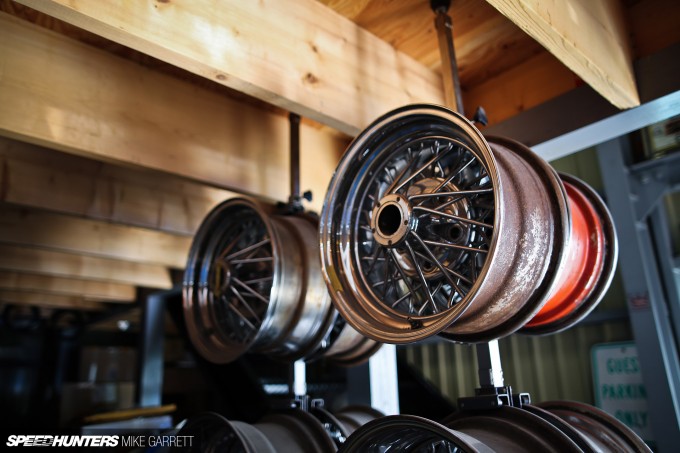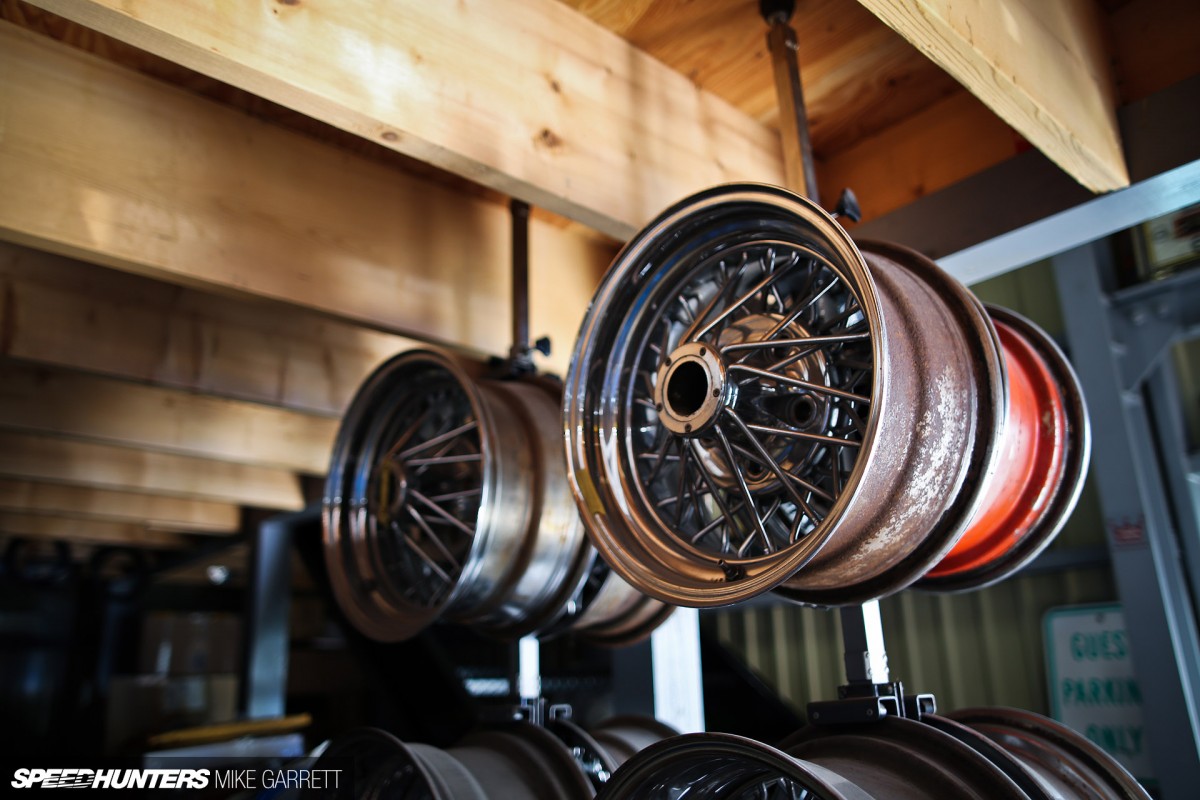 The guys especially love dealing in vintage wire wheels – those from True Spoke, Dayton, Cragar and others. It's one of the biggest collections I've seen anywhere.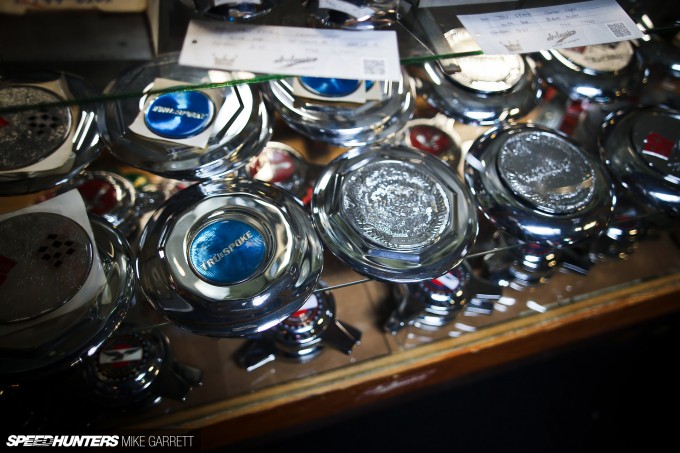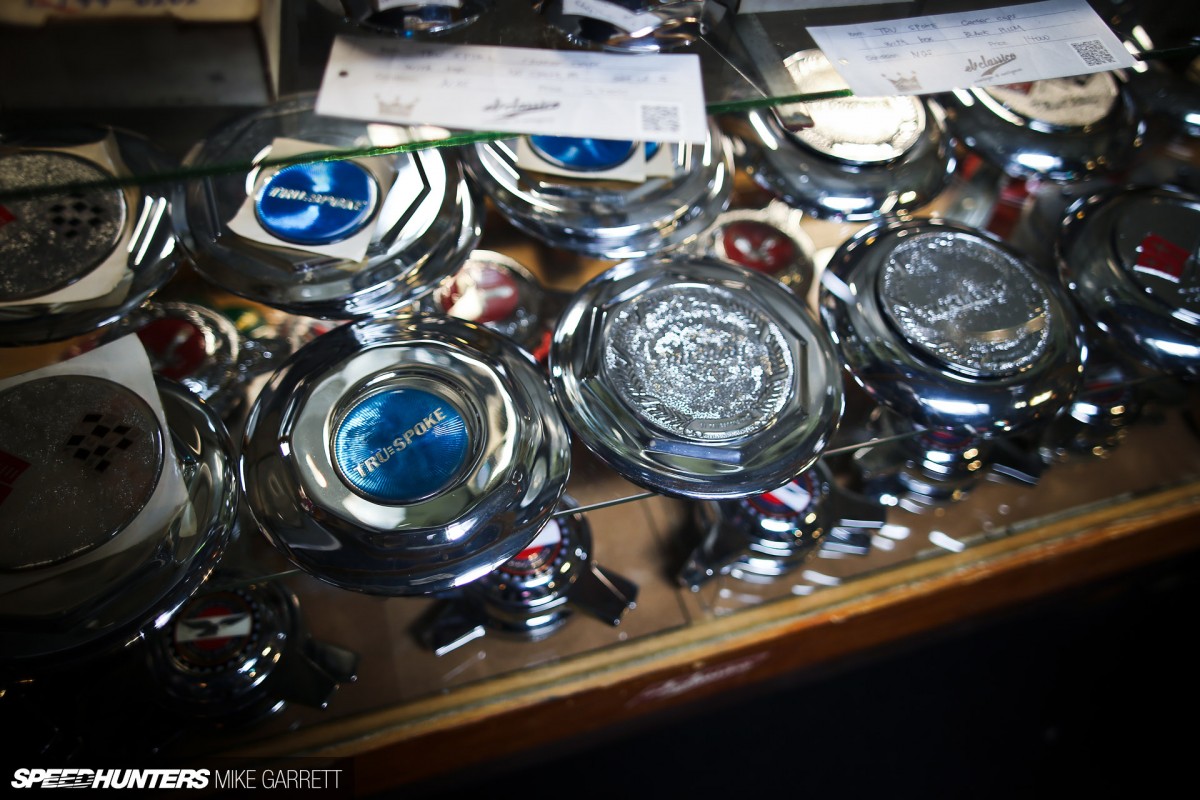 And not just the wheels, but the center caps, knocks-offs and other accessories as well. They've got everything you need to enjoy wire wheel life.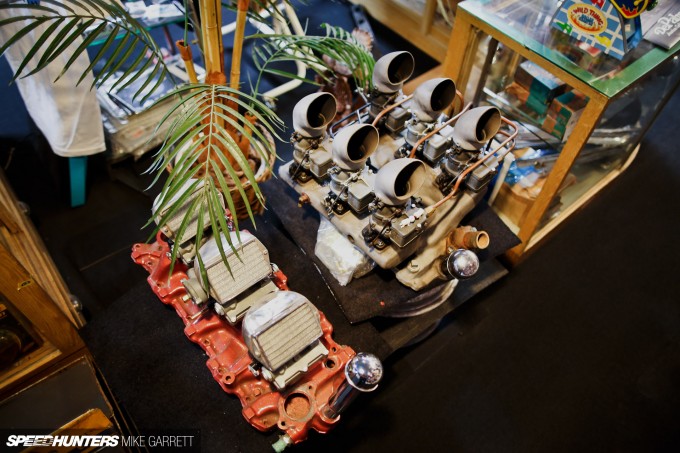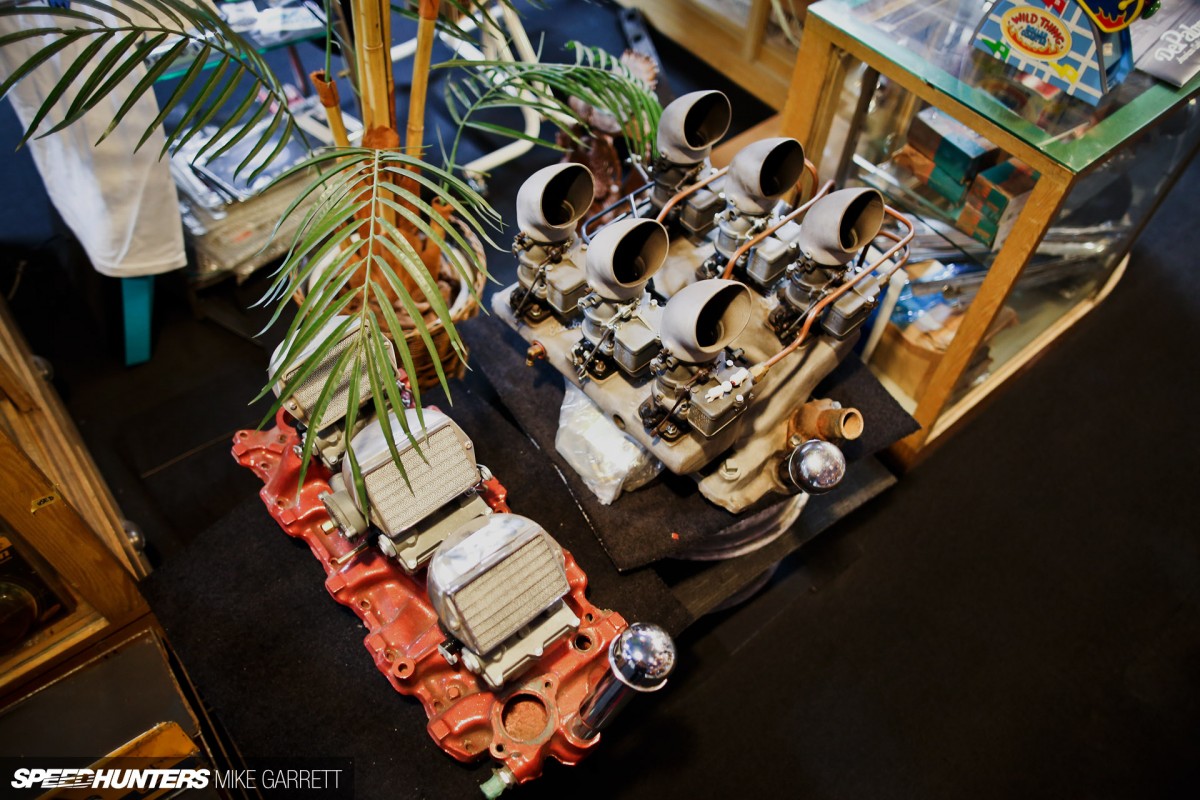 Elsewhere you'll find piles of vintage speed parts, like aluminum intake manifolds and multi-carb setups.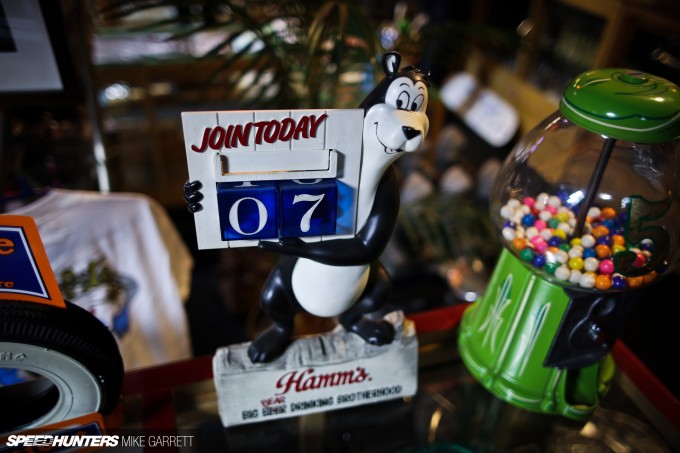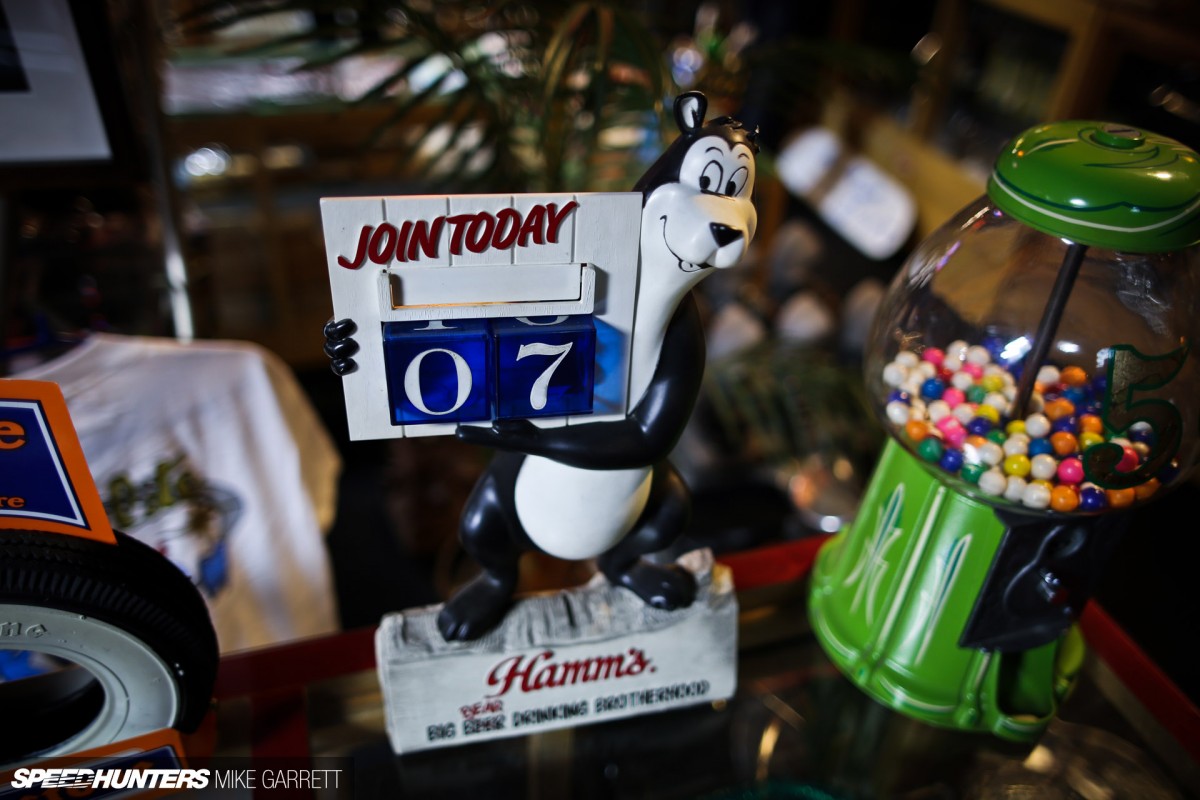 It's not just car parts either, but other American antiques and cool stuff from the good old days. Even as an American I'd never seen a lot of this stuff before.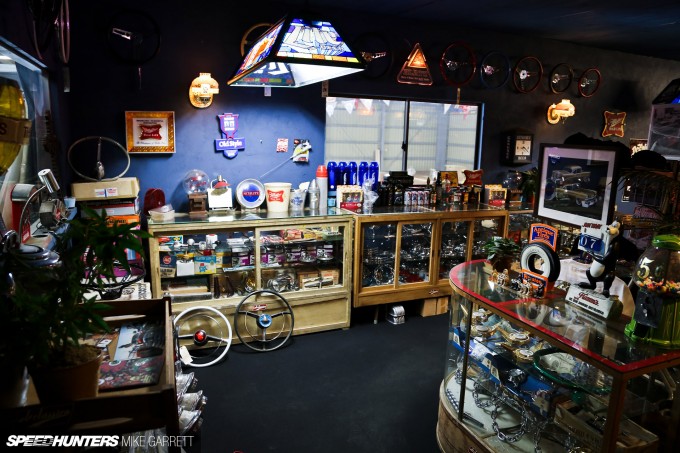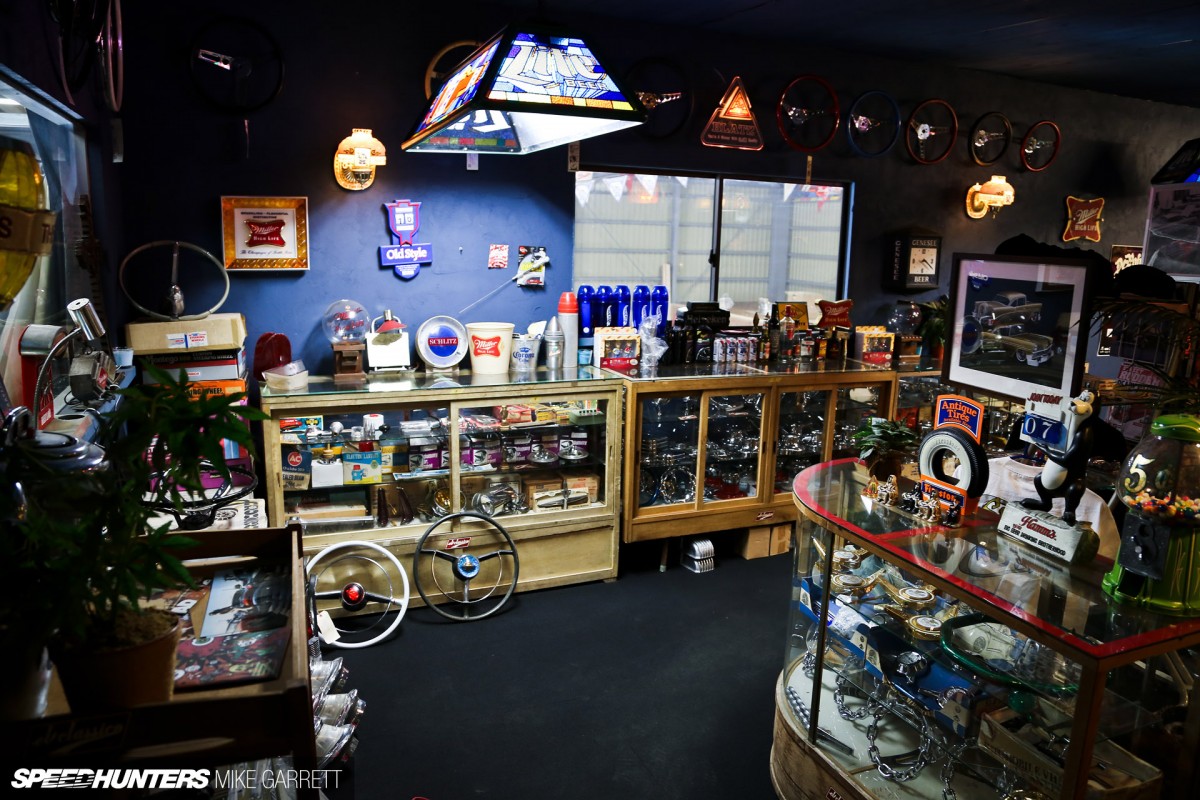 In fact, there are so many cool vintage items that the showroom feels more like a museum than a shop.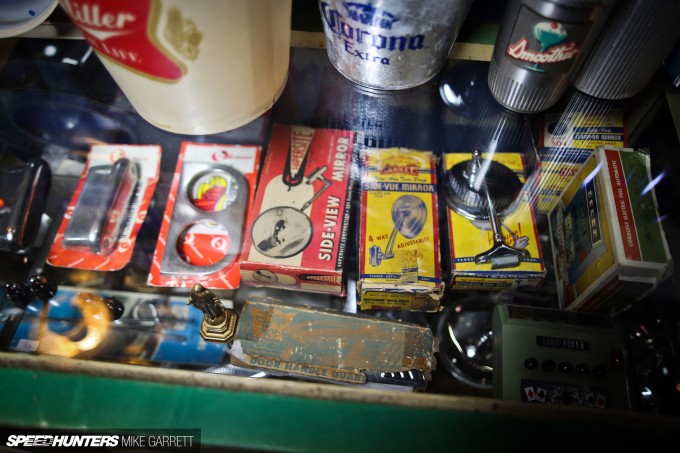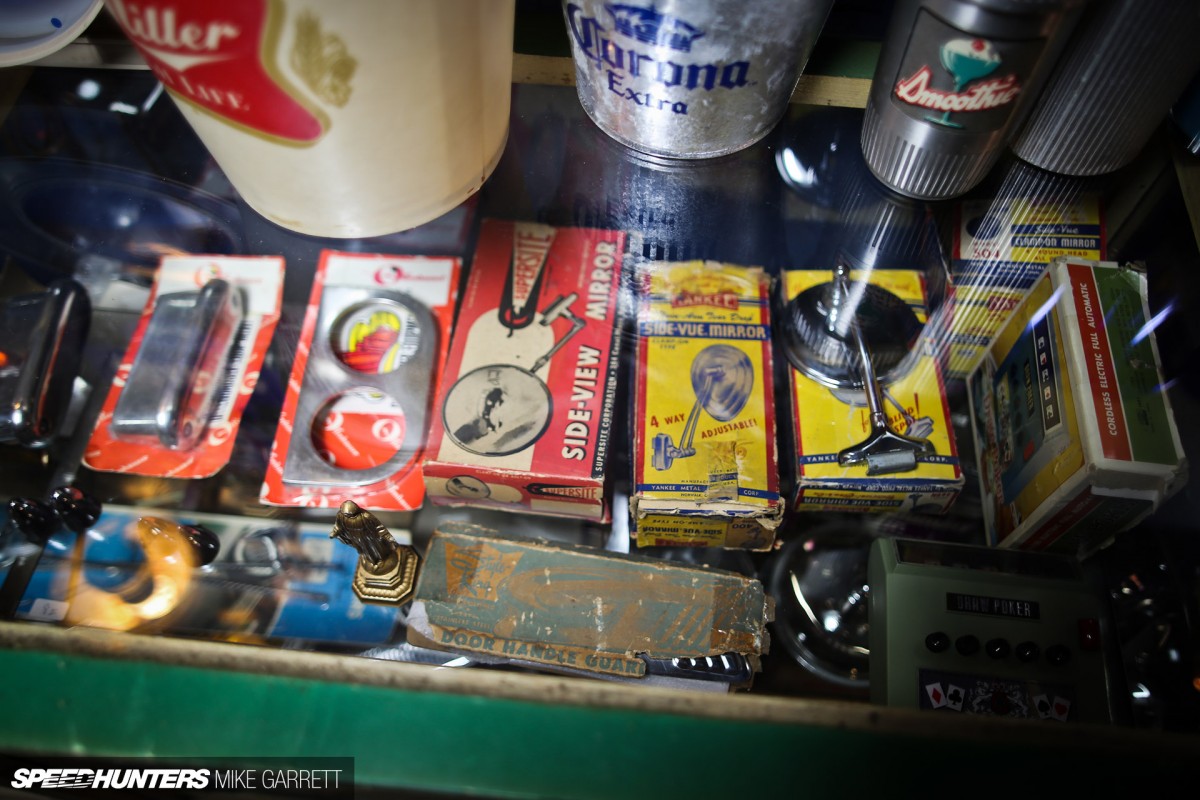 I was surprised to see that many of these old parts and accessories were still in their original boxes too.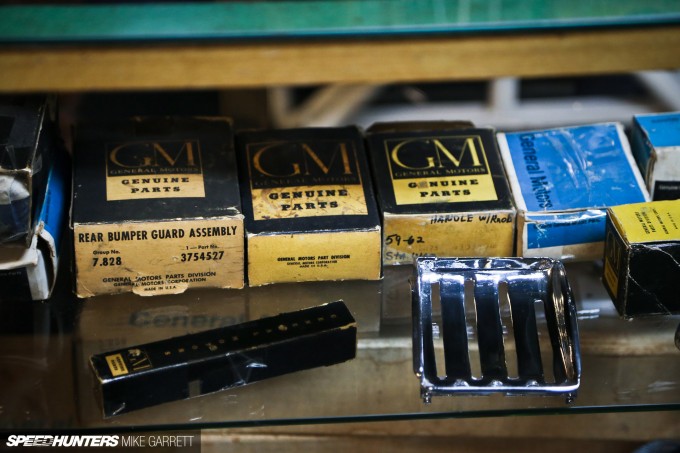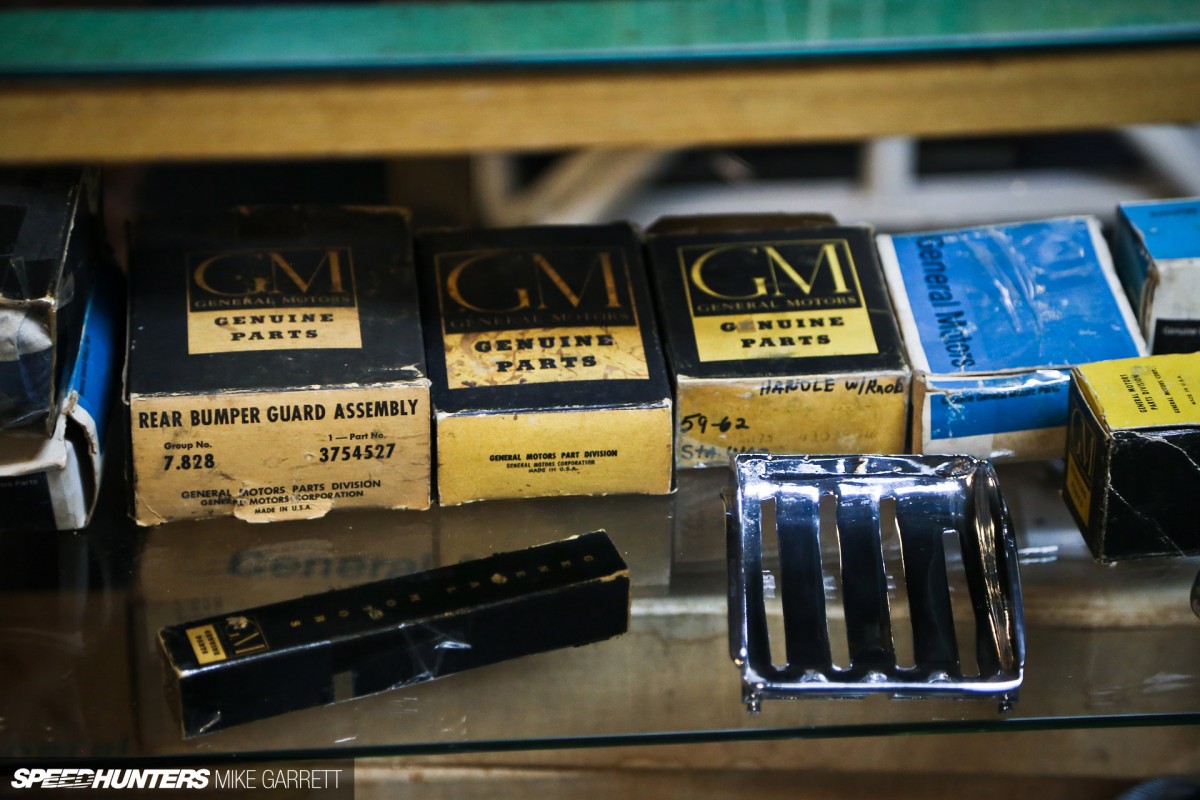 NOS GM parts from the '50s and '60s. Nice.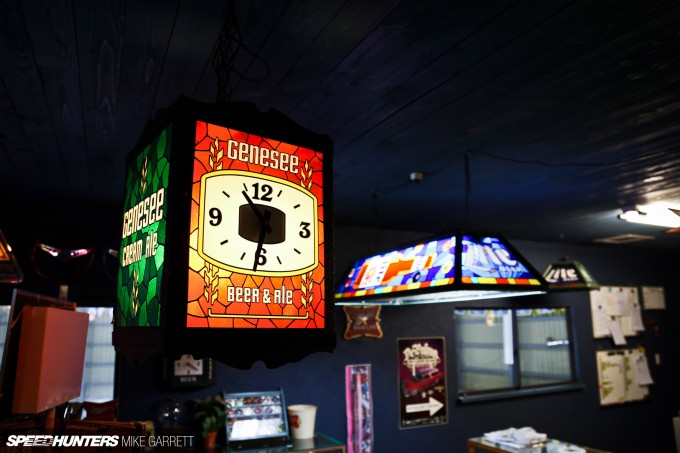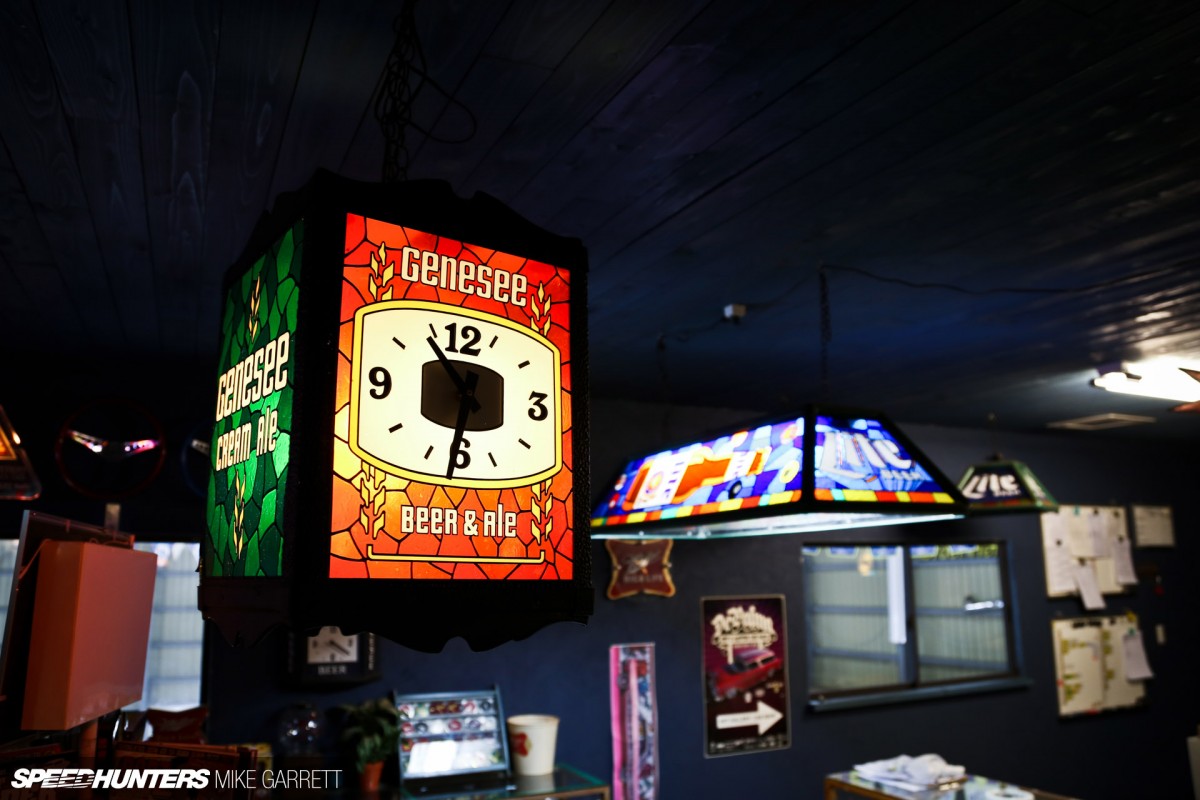 Once again, there was so much Americana around that for a moment there I actually forgot I was in Japan!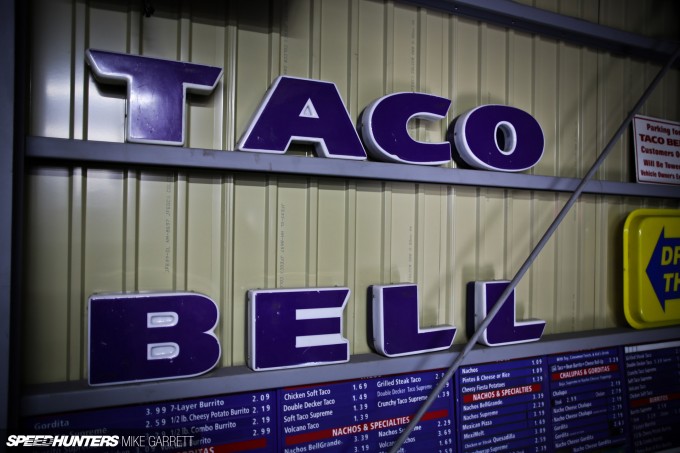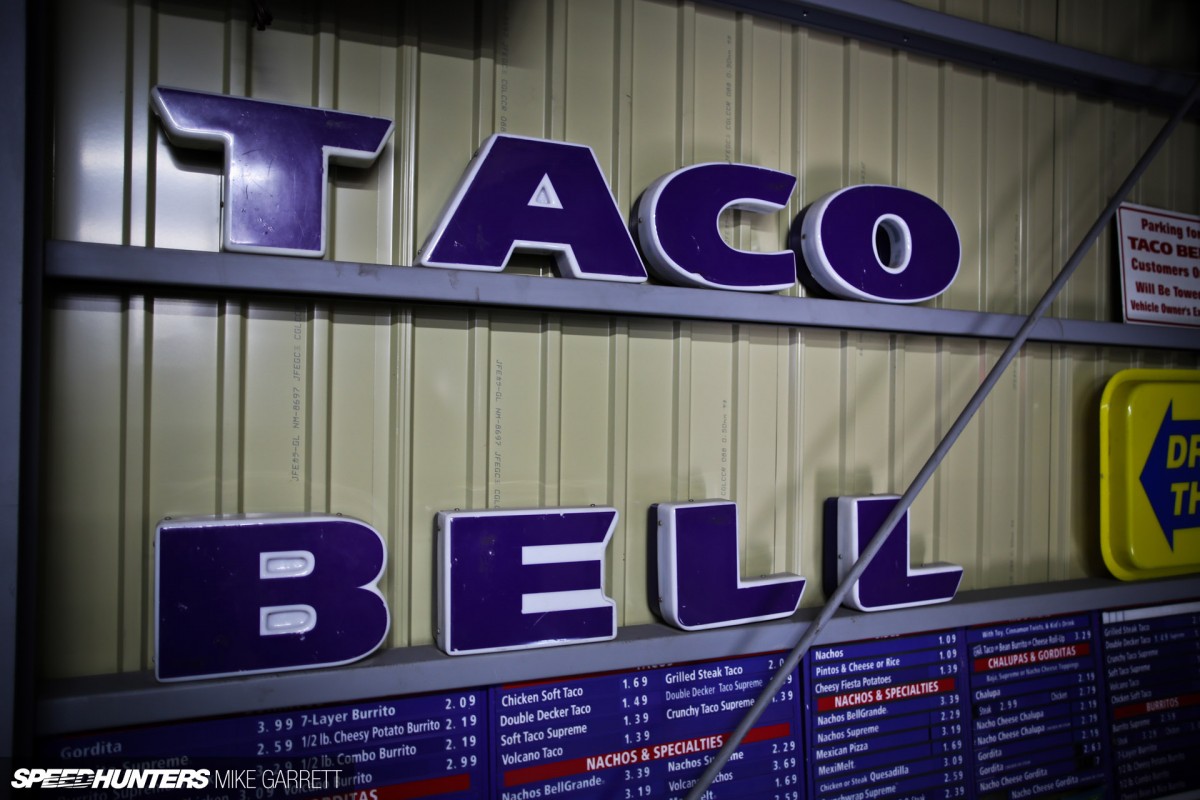 The only thing that would have been better is if I could have actually ordered some nachos off this Taco Bell menu.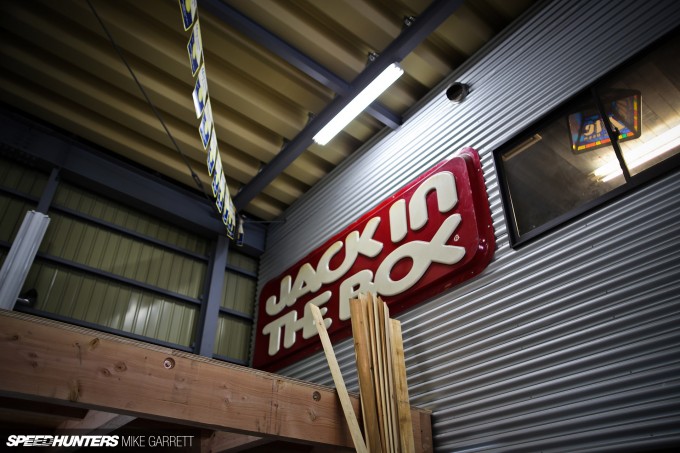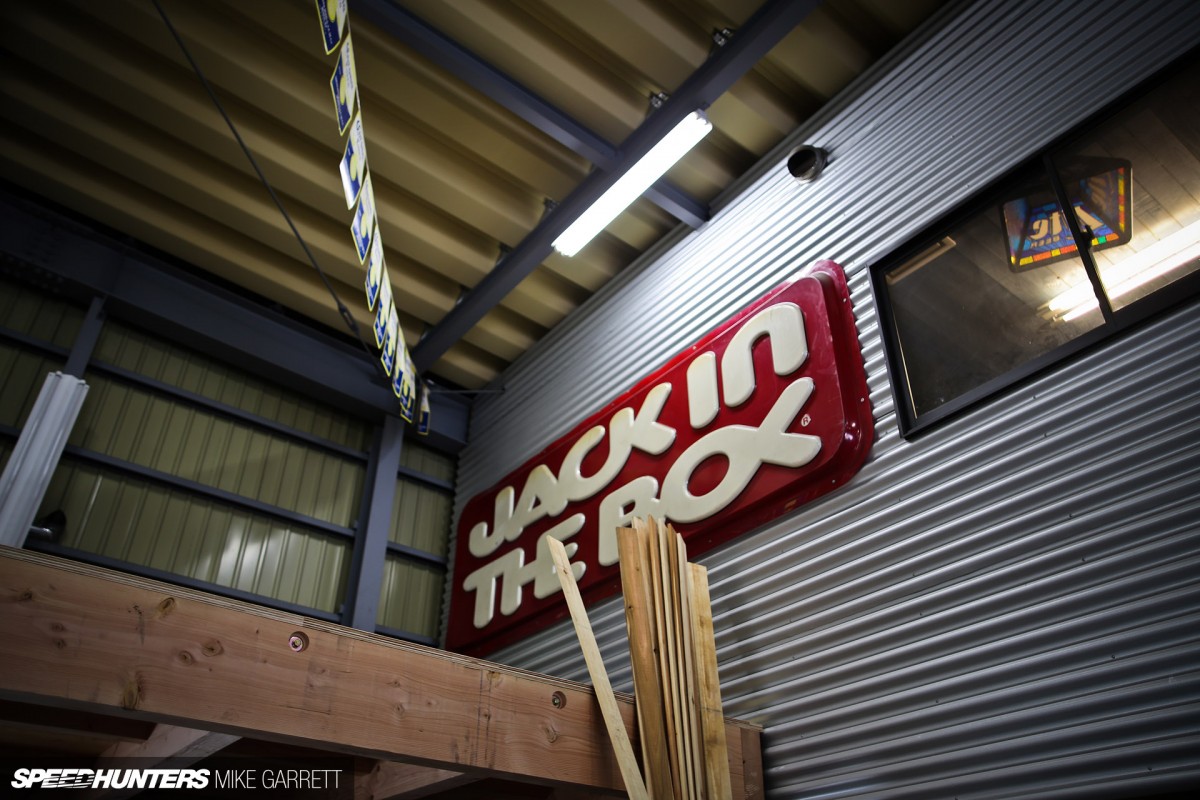 Or maybe Jack In The Box is your fast food weapon of choice?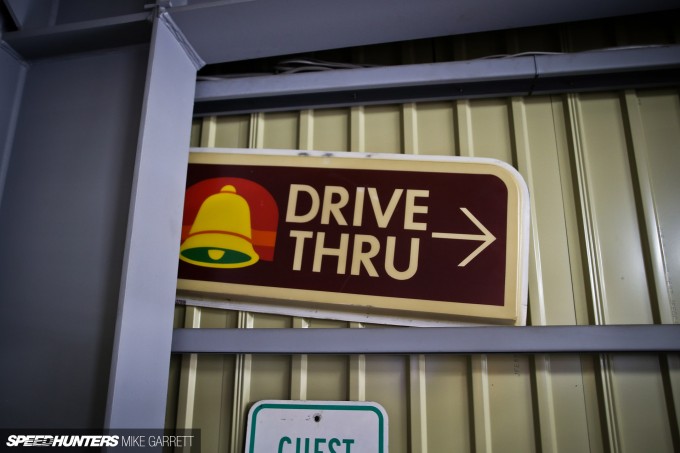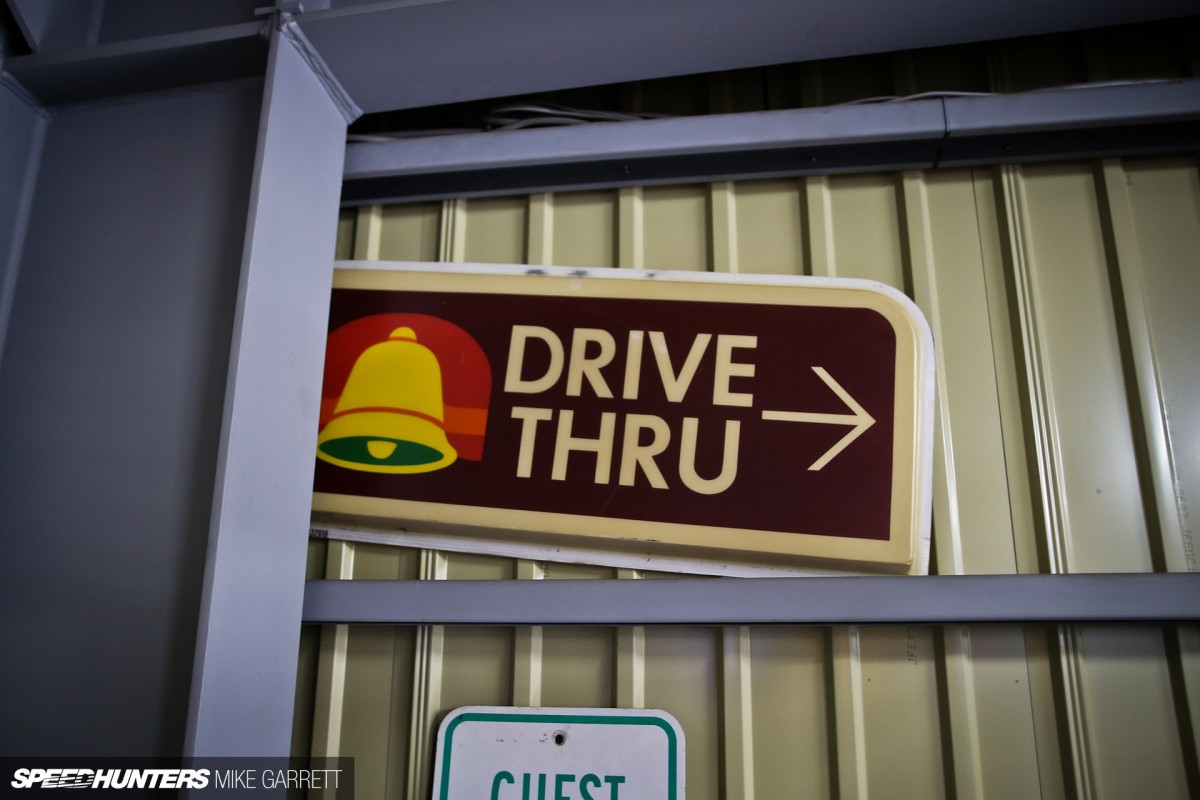 Hell, I live in California and I'm not even sure where you'd find most of this stuff! I'd be totally down to have some fast food signs in my garage. Damn, now I'm getting hungry…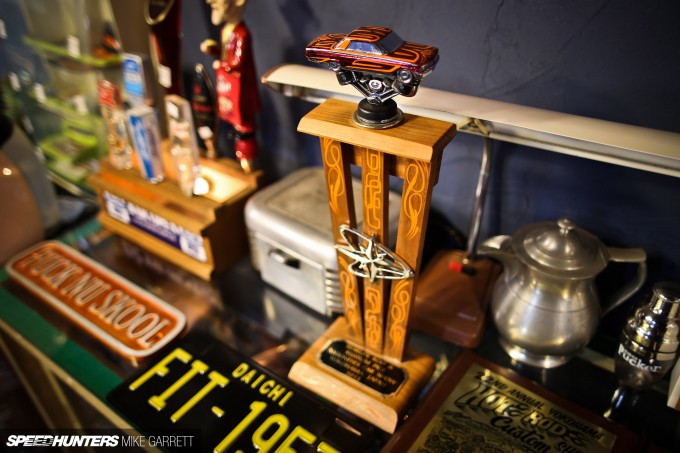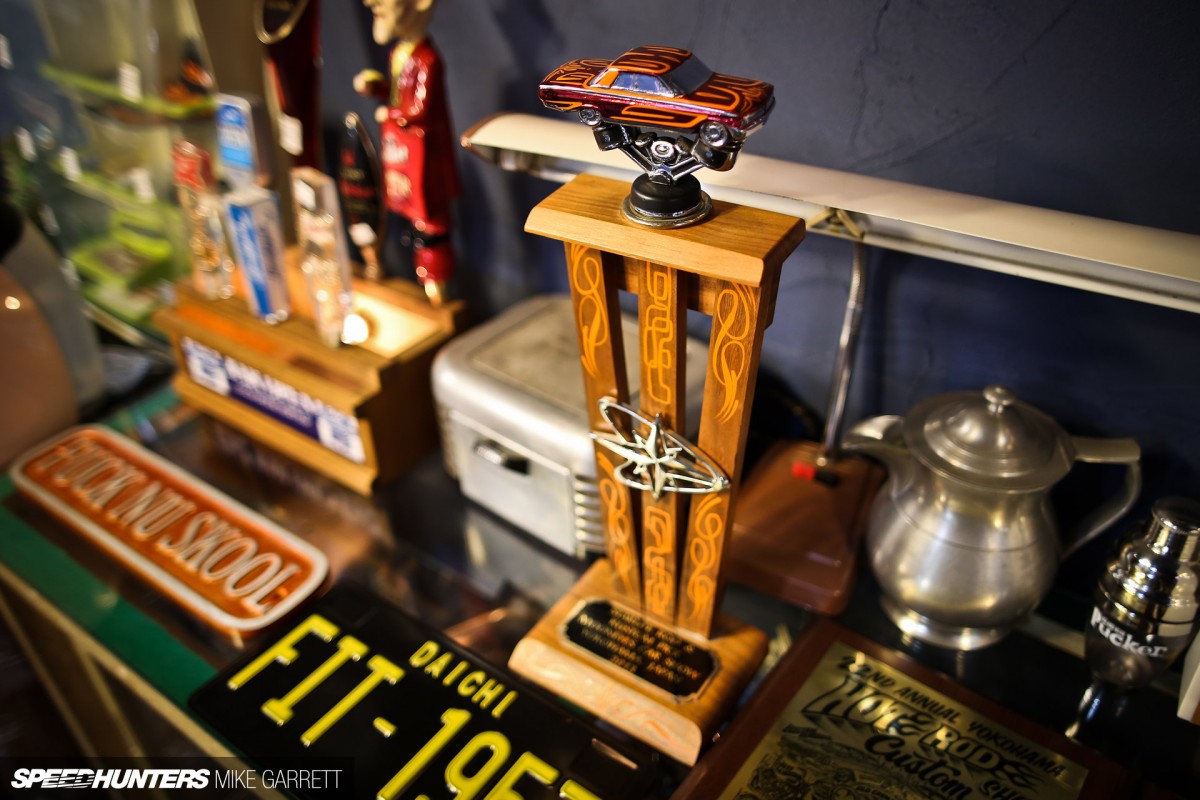 The showroom is also home to all of the trophies and other awards that Fit Kustoms cars have won – including the Starlite Rod & Kustom award that Acid '57 was presented with at the 2013 Yokohama Hot Rod & Custom Show.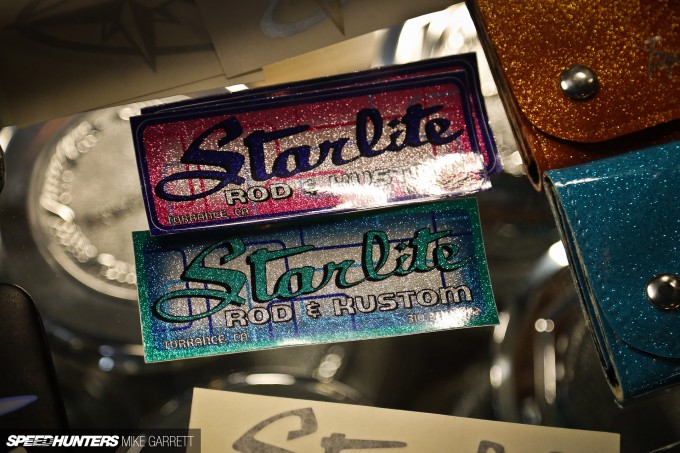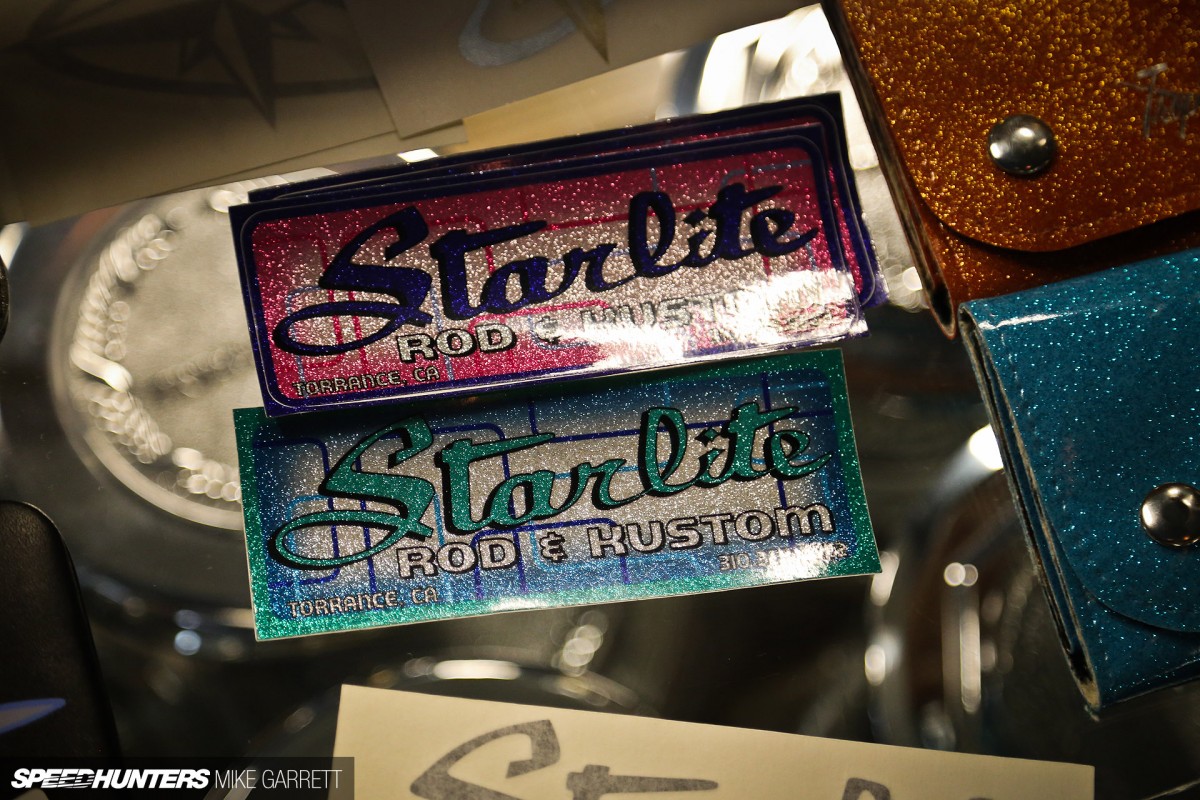 The Starlite guys actually stopped by the shop while they were in Japan, and it's not surprising to hear that they were very impressed with what they saw.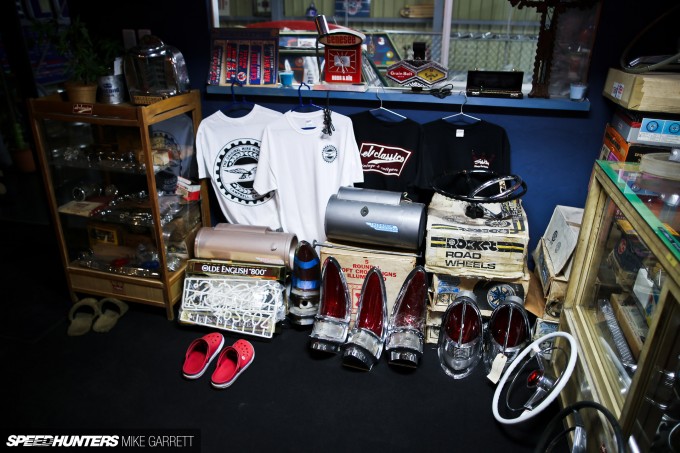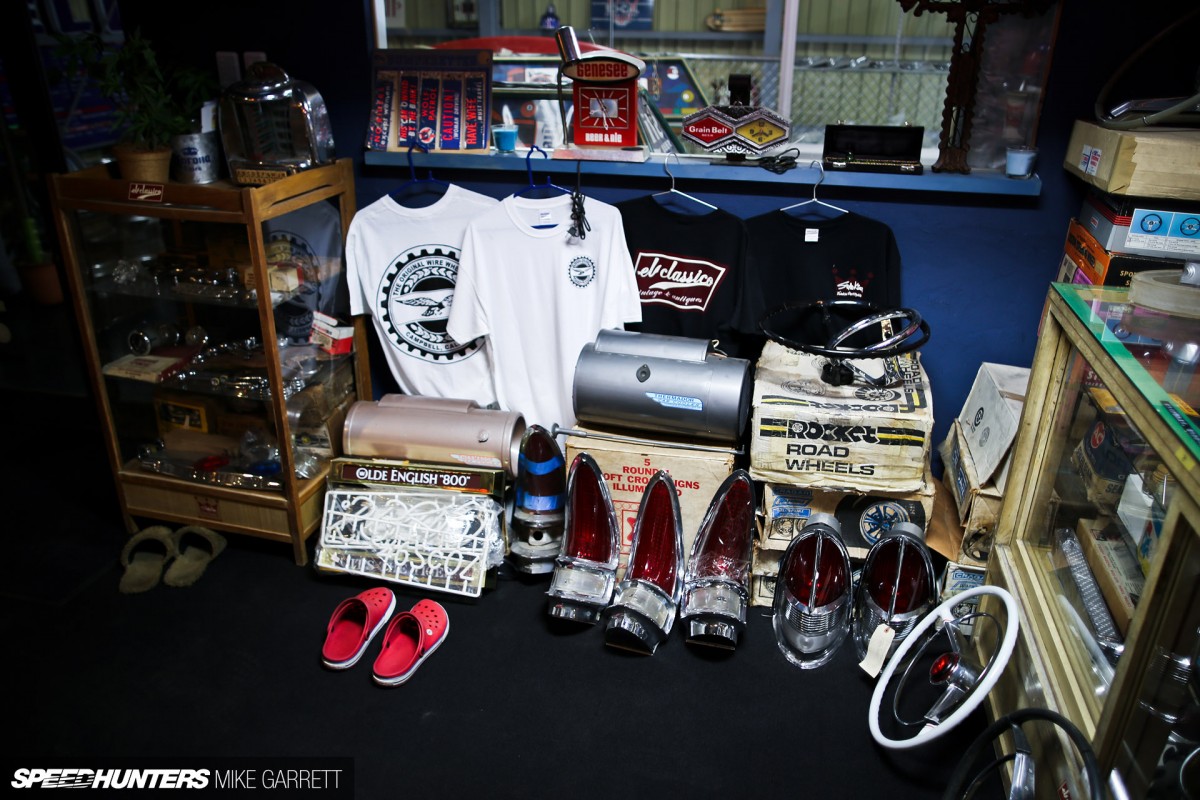 There's a lot love about Fit Kustoms. Not only do they build cool cars with a great respect for tradition, they've also helped to put the Japanese custom scene on the international map.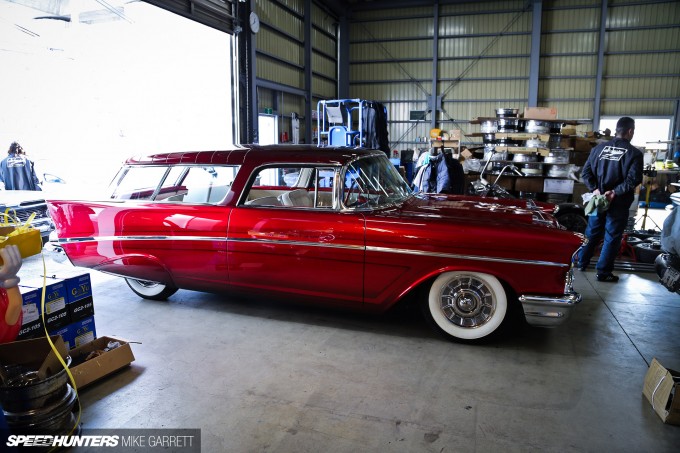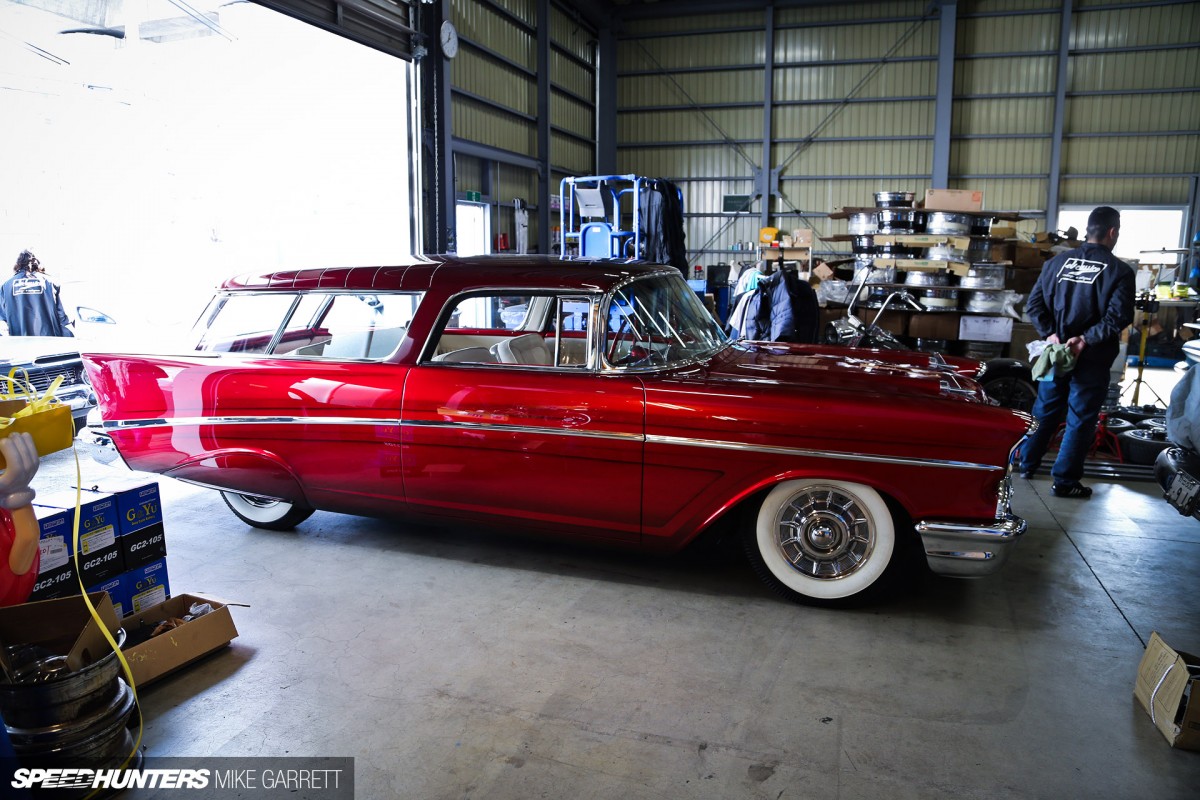 Tourists might might head for the trendy streets of Tokyo or the natural beauty of Mt. Fuji, but when it comes to people doing cool stuff with cars, the backstreets of Japan never disappoint.
Mike Garrett
Instagram: speedhunters_mike
mike@speedhunters.com