The second car from last weekend's Marronnier Run in Nikko that I'd like to give a little more space to is this 1971 Alpine A110 1600S.
It's been present all four times that I've been on the rally, and it's always stood out for its sheer speed and handling around the gymkhana course, not to mention its diminutive size.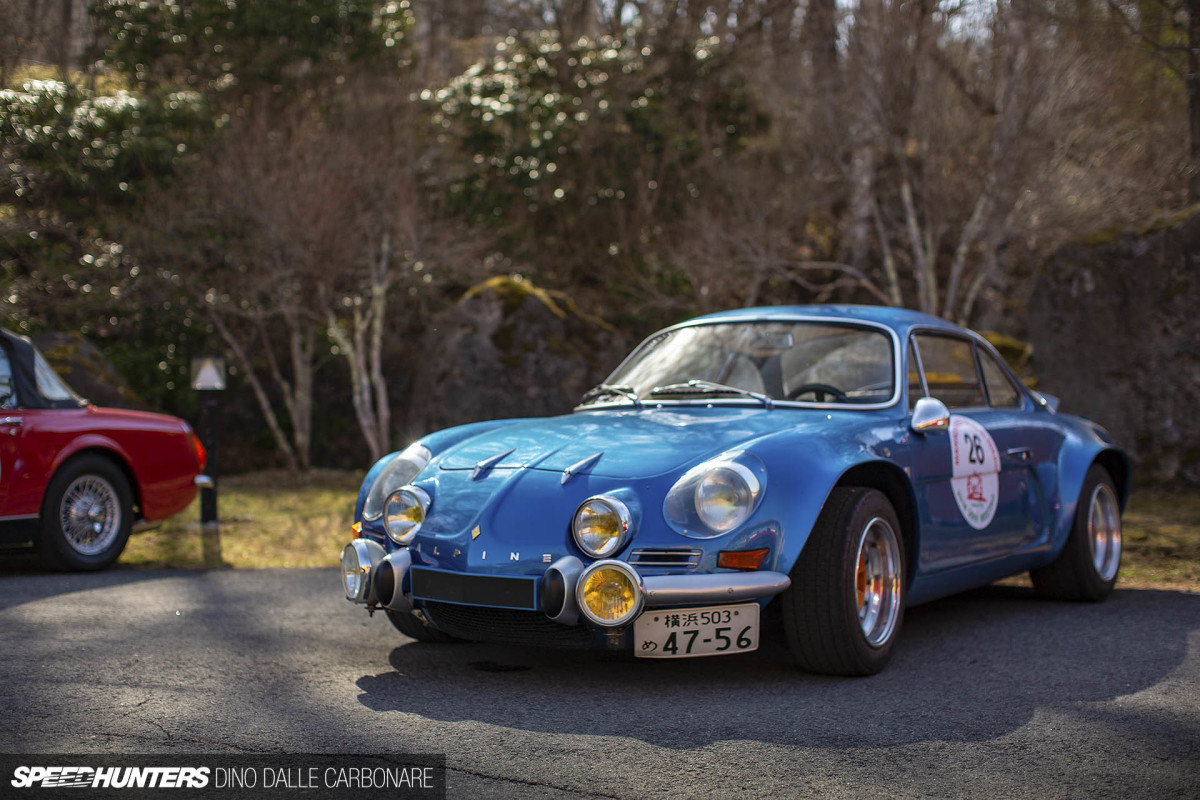 Here in Japan we'll soon be getting the all-new Alpine A110 which every motoring journalist over in Europe is raving about. And so they should, because it seems like the designers and engineers stayed very true to the things that made the original car such a precise road racing/rally machine, and an absolute blast to drive.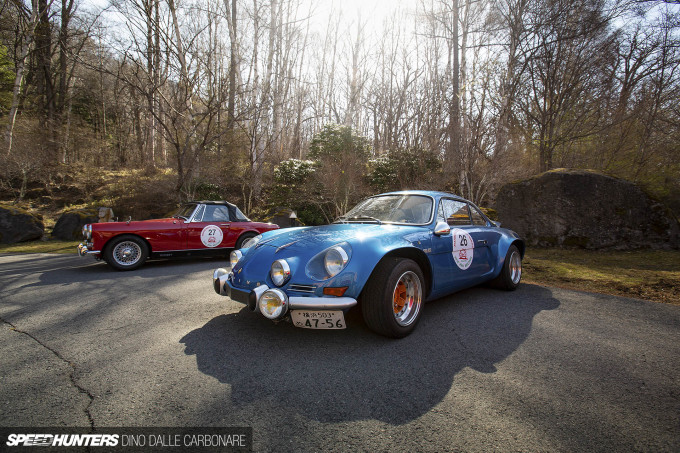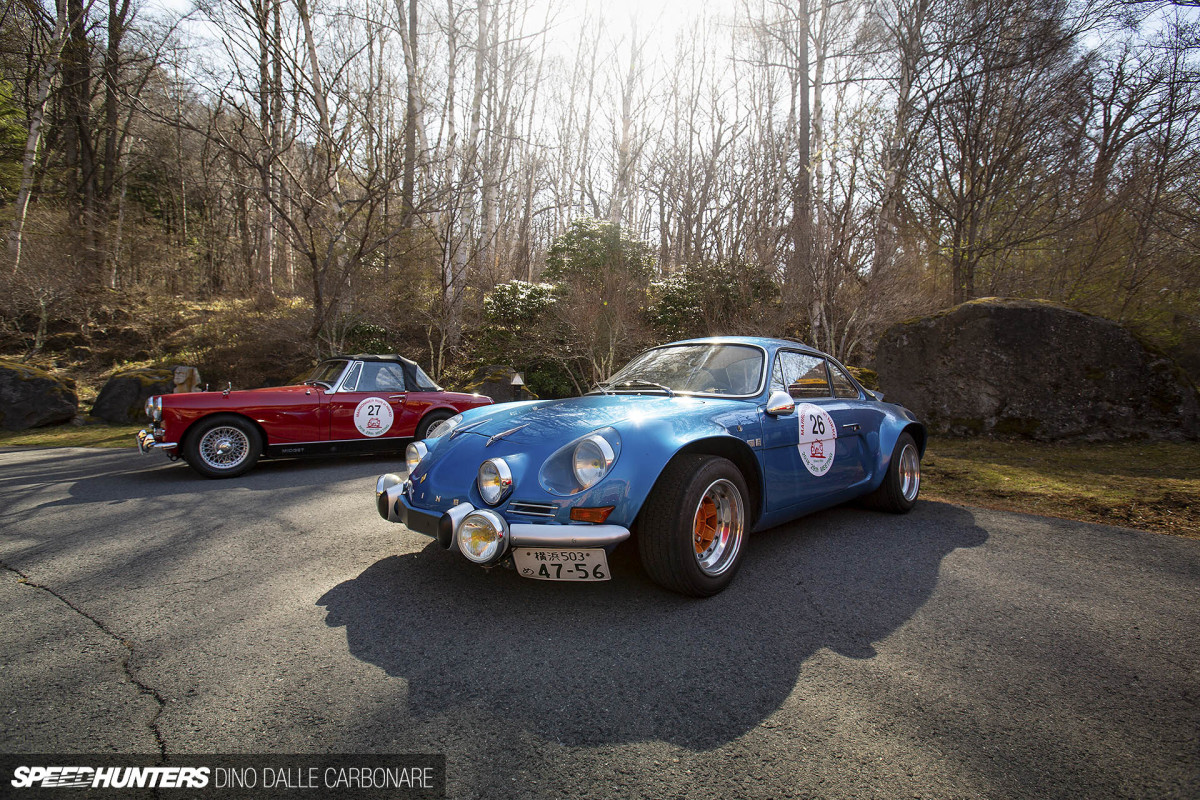 What makes this car even more unique than a regular A110 is that it wears a Group 4 wide body with extended and flared fenders, allowing it to run some rather wide wheels and tires, at least for the period.
And those would be 13-inch 2-piece Gotti wheels finished in orange and wearing vintage Michelin tarmac rubber. French wheels, French tires – the attention to detail is spot on.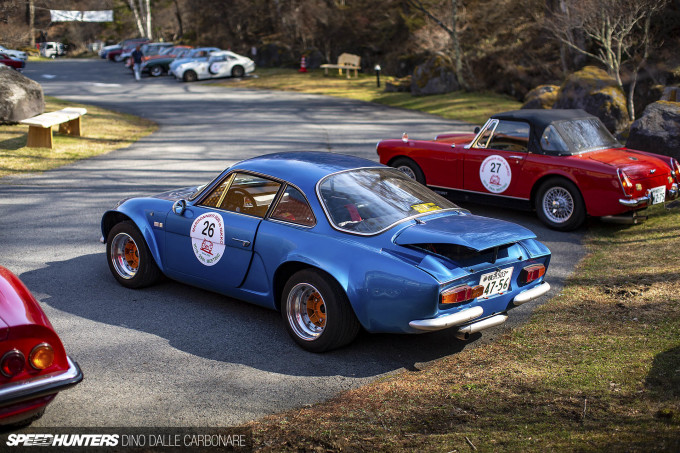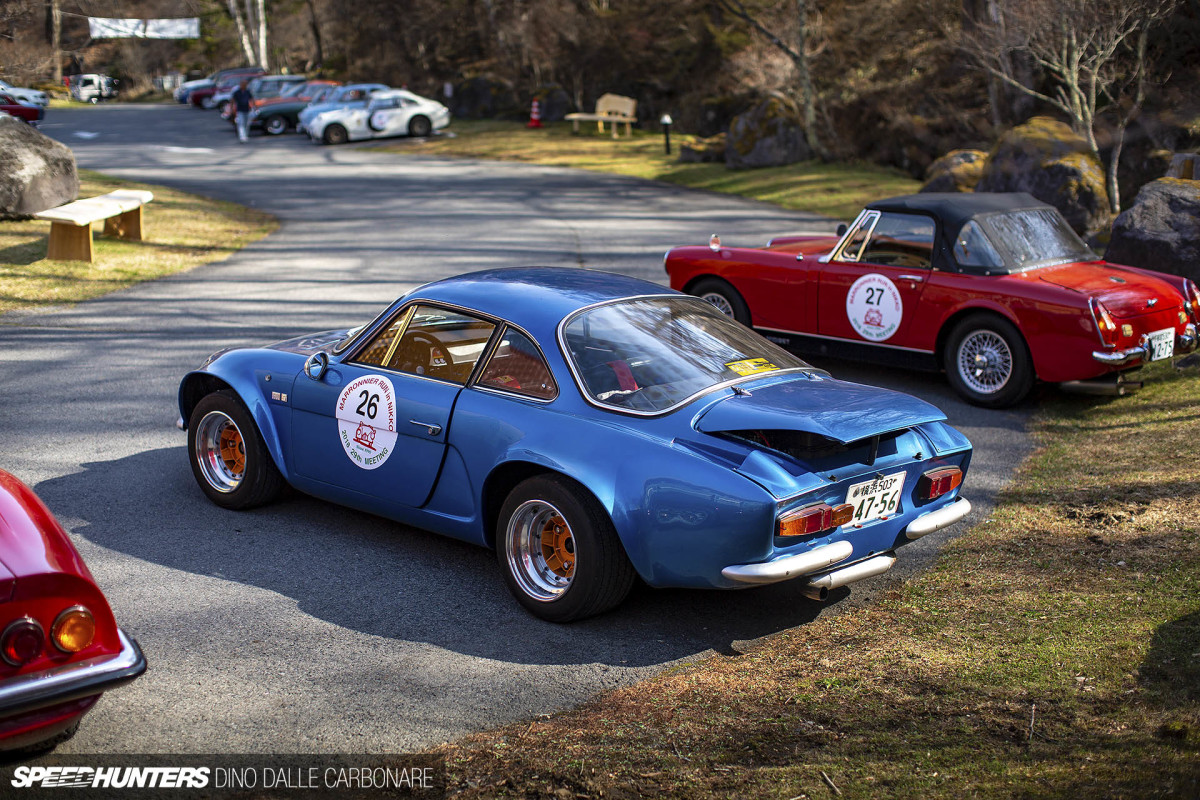 You could almost call the Alpine the French Ferrari Dino, but then again the car is way smaller, lighter and runs a longitudinally-mounted Renault 1600cc inline-four.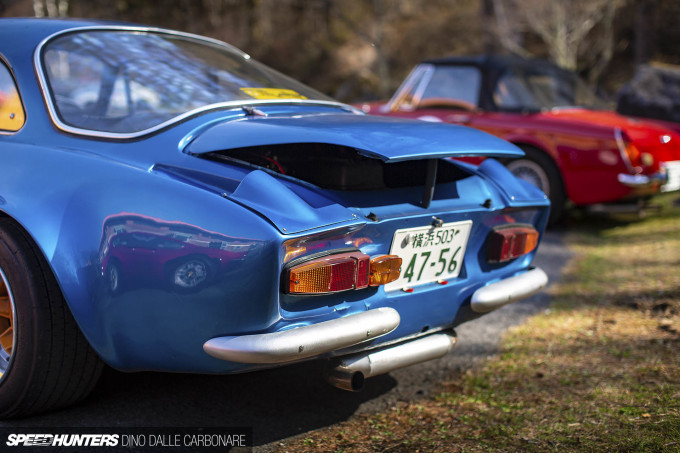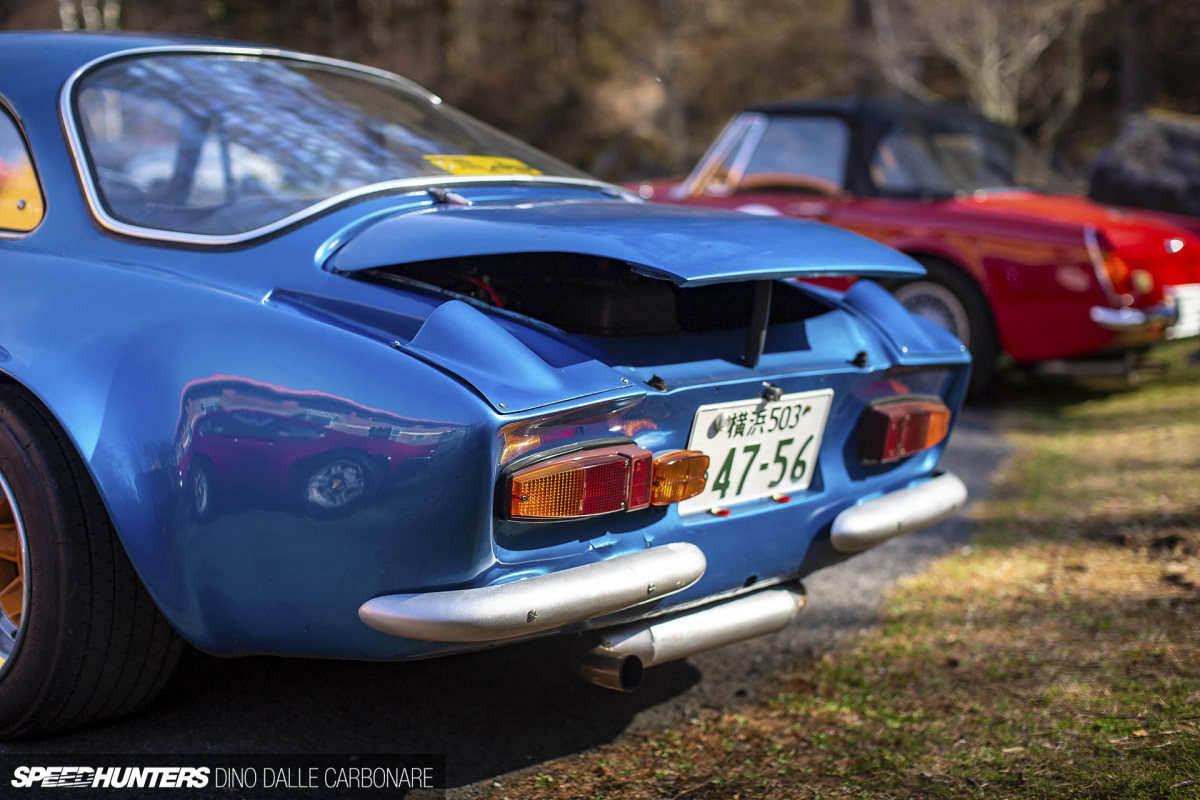 Oh, and it's not a mid-engine car either, but rather rear-engined, which is why the race versions of the A110 are usually run with the rear lid propped open for better cooling.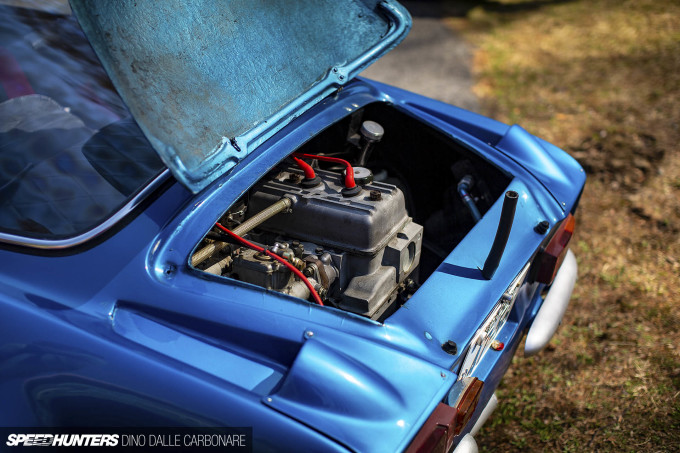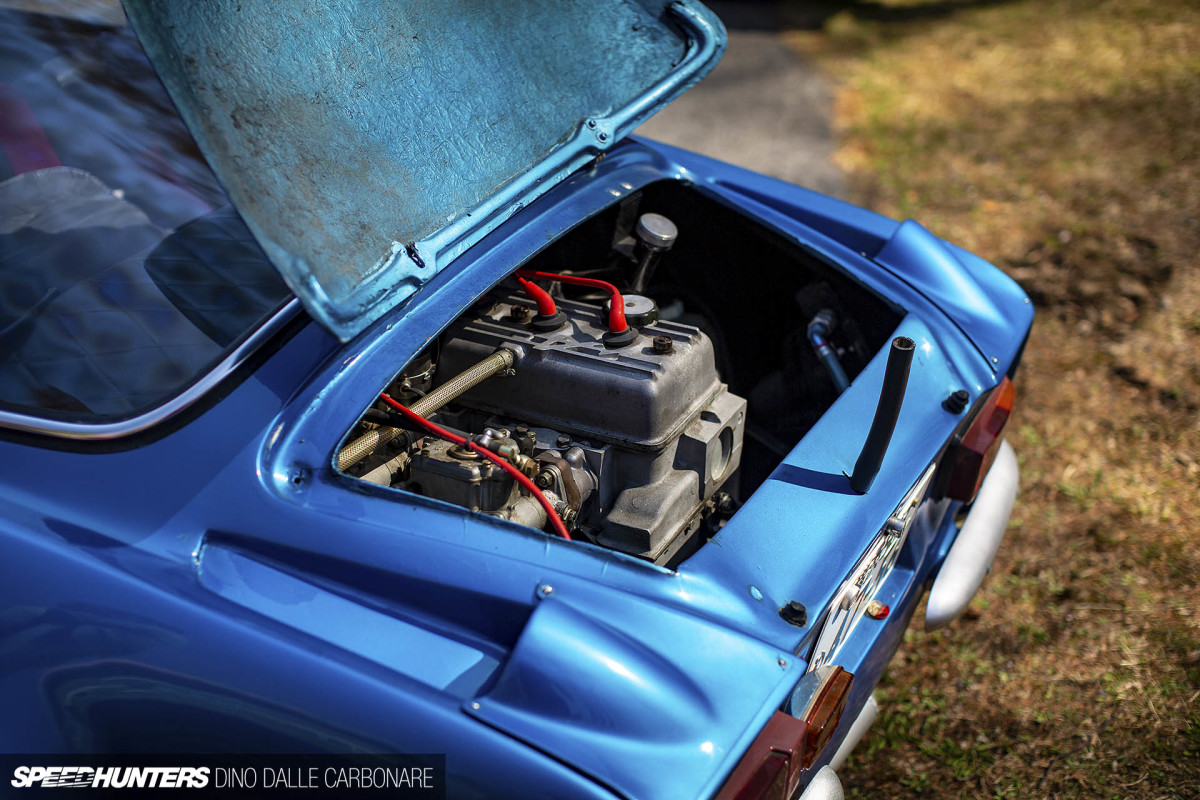 In its stock form this engine was good for 138hp, but it's hard to say what this particular unit is making as it's been modified and upgraded along the way. Keep in mind that the car tips the scales at just 600kg (1322lb), so it's like having a 1,200kg (2,645lb) car with 280hp or thereabouts – serious-fast hatchback performance.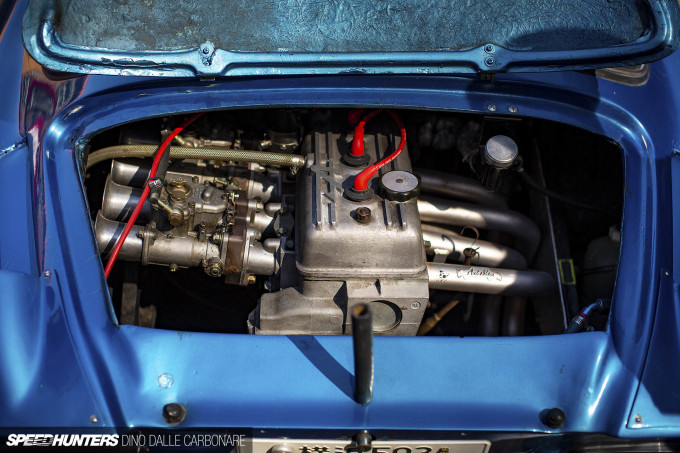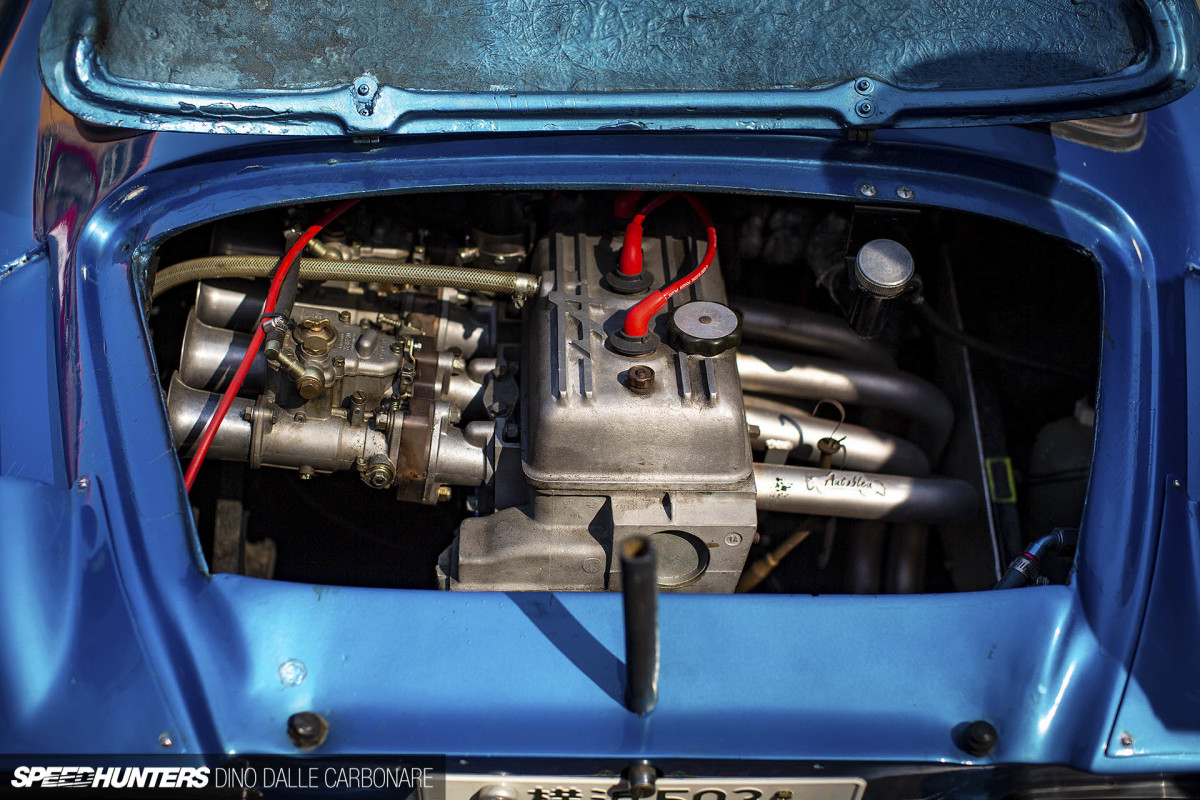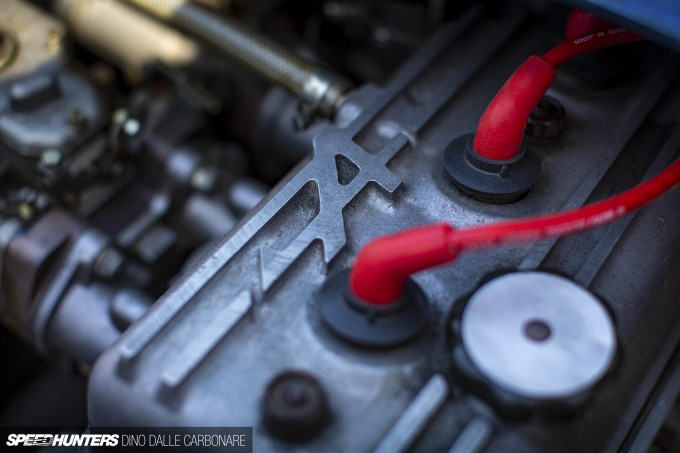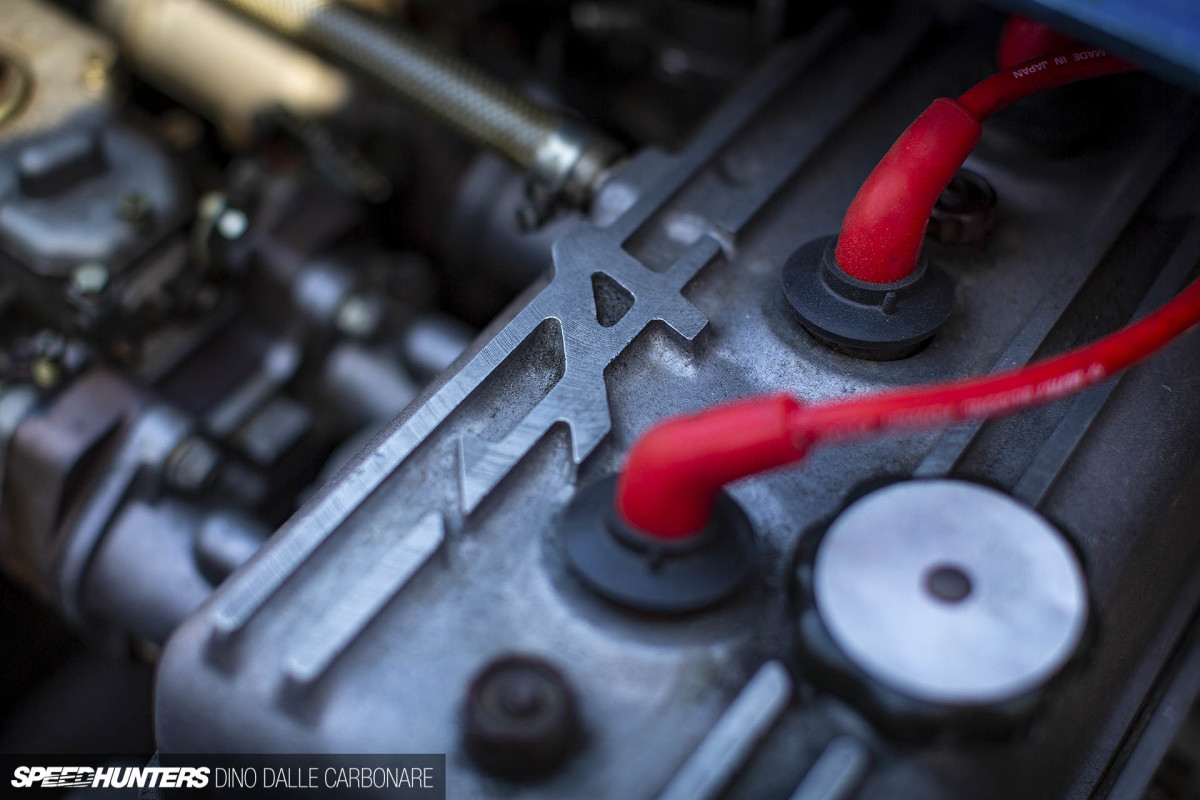 With a pair of larger Weber carbs running trumpets, plus Autobleu headers and a twist-around exhaust, it sounds simply epic once it gets on cam, the raspy four-cylinder buzzing away at higher RPM.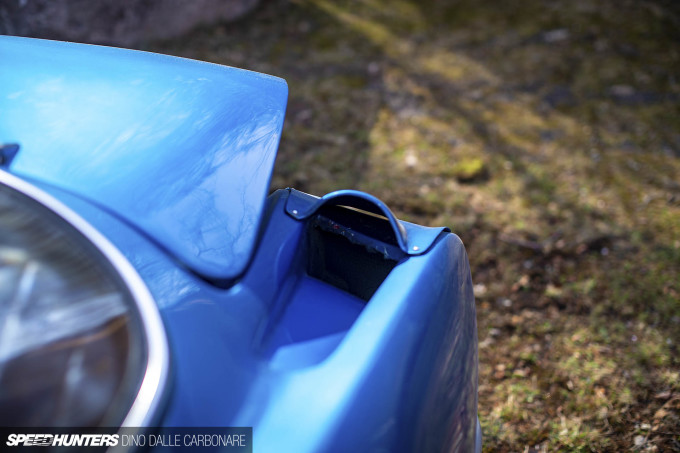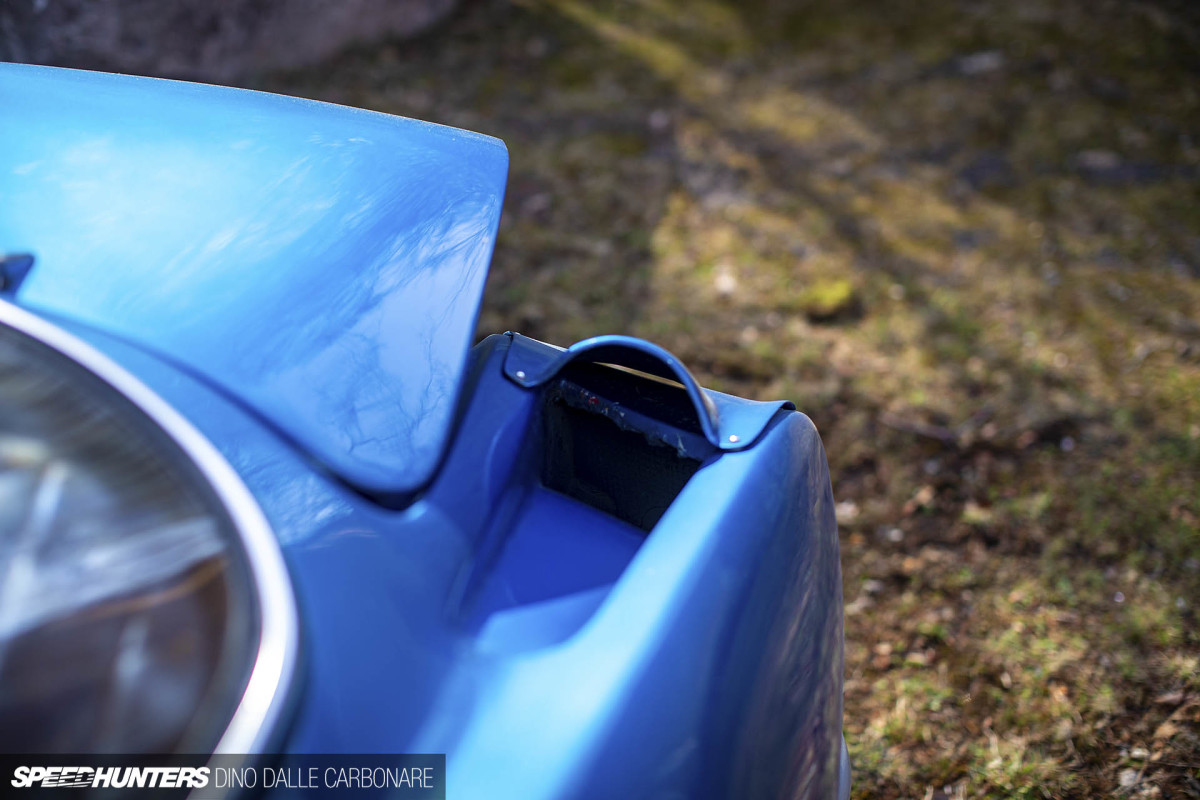 The two massive rear fender intakes are pretty much air-brakes, they force a ton of air into their scoops and right behind them are oil coolers for the engine and transmission.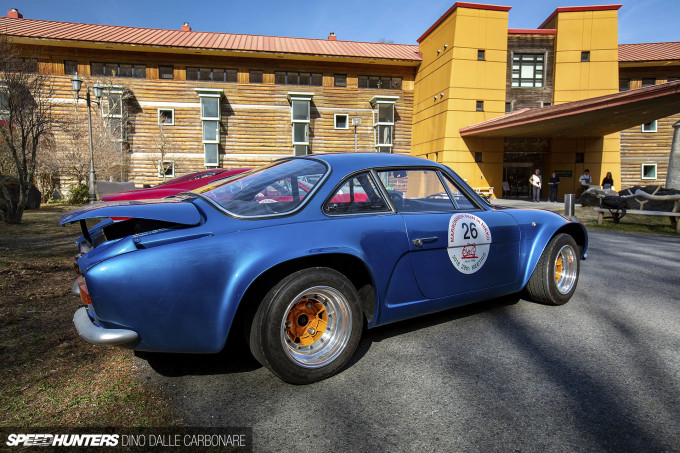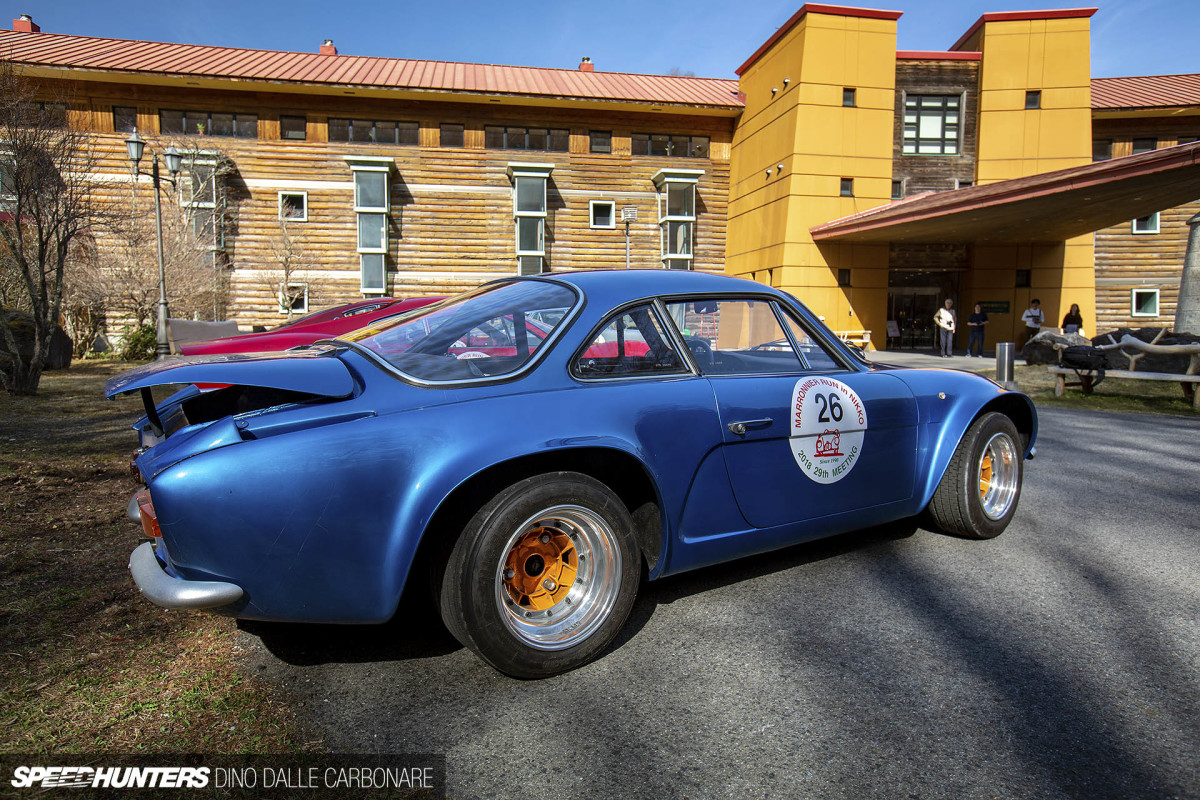 With all that weight hanging behind the rear axle this car will have some pretty obvious handing dynamics. First of all, traction is seriously impressive; the car squats over its rear wheels and shoots off without wheel spin. On lift-off the weight transfer is pretty massive, but then it can be used to rotate the car and set it up for an oncoming corner, before you get on the power again.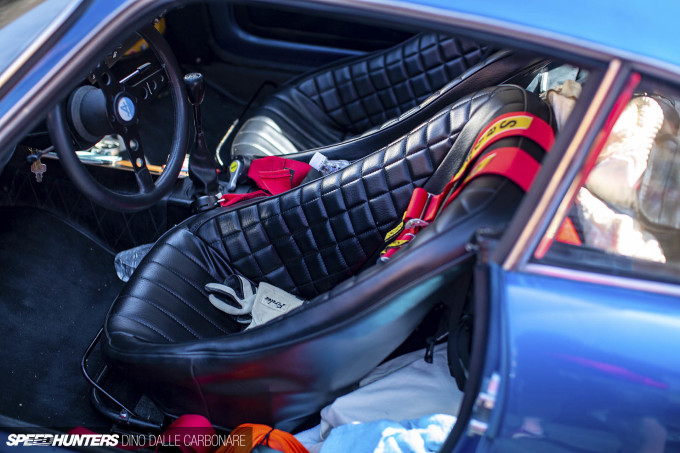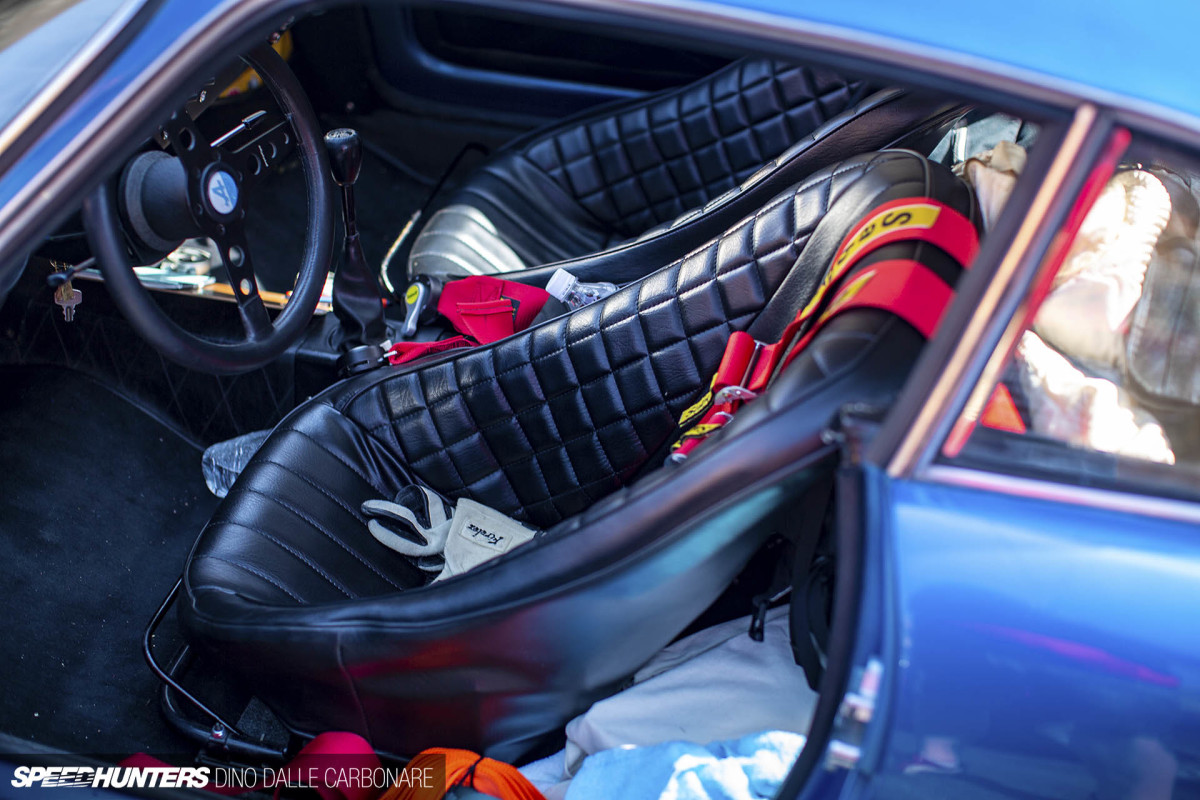 Ever since I spotted an abandoned stock-bodied version in Tokyo some years back I've been quite interested in these little cars. It's hard not to appreciate something built and created to give a thrilling drive.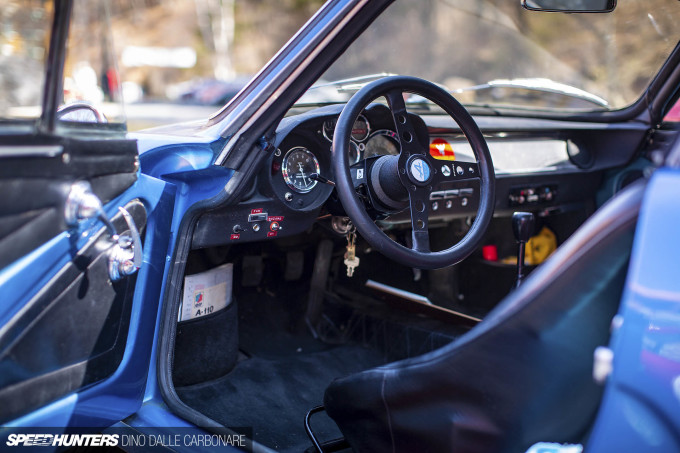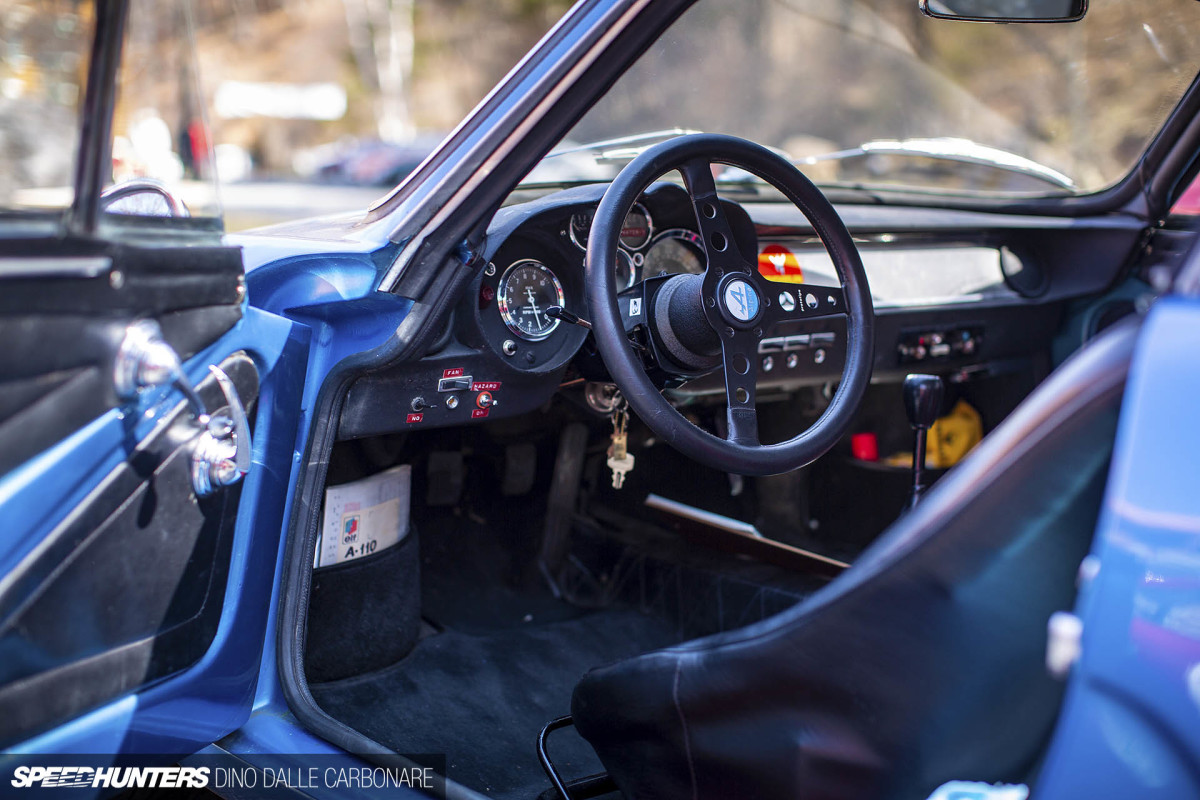 The interior runs period-correct buckets and a Momo Prototipo steering wheel with an Alpine horn button. I very much doubt I'd fit in one without some custom-mounted seats though!
As much as I love the original, I can't stop thinking about the new A110. It's one car I can't wait to fling around some Hakone touge roads.
Dino Dalle Carbonare
Instagram: speedhunters_dino
dino@speedhunters.com