Feeding Our Affliction
Welcome to the automotive equivalent of a fine glass of aged wine. You should now button up your velvet smoking jacket, sit down on your comfortable leather reading chair and prepare yourself for a little visual recollection of my weekend just been.
Before I go any further, I just want to say that this is one of the many reasons I love being a part of Speedhunters. The variety we cover is so huge and diverse that it allows us to be placed in a very special position. As automotive enthusiasts ourselves, we are able to grow our appreciation for cars and continue to learn. And classic cars are something I like to dive into whenever the right opportunity presents itself.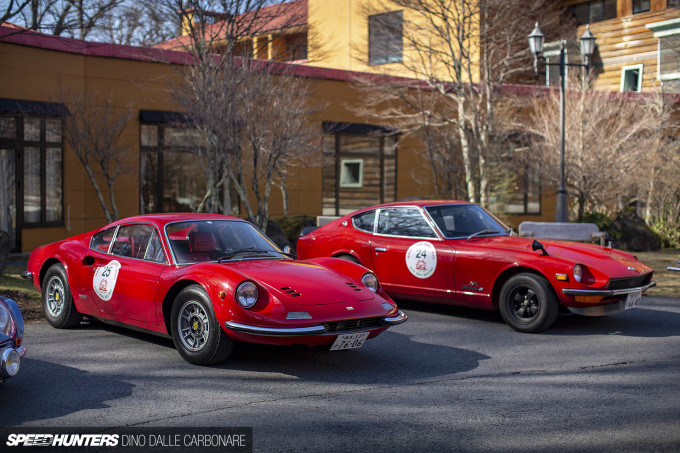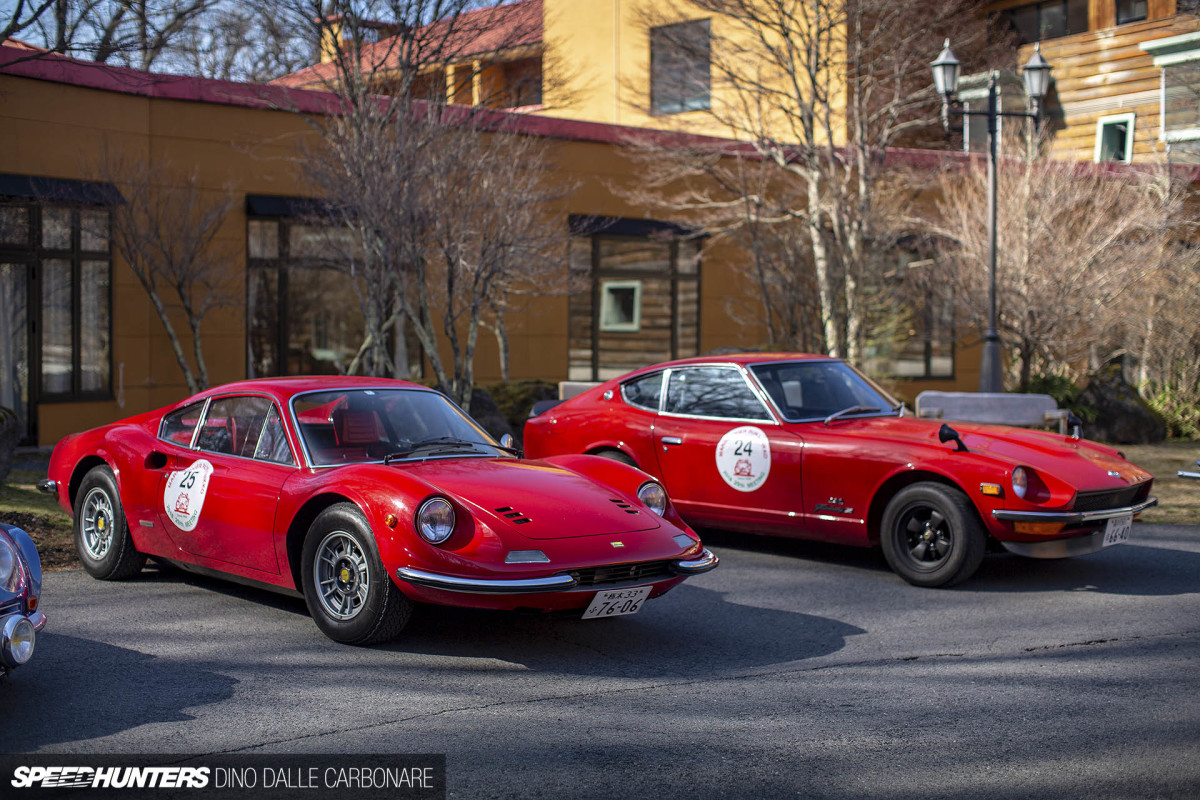 This was the fourth time that I attend the Marronnier Run, and again trusted with co-pilot duties in Takamichi-san's Nissan Fairlady Z432 you see here. As I have done previously, I decided to just report on the Concours D'Elegance part of the event which is held on the Sunday. Saturday we spent driving, but since the route never gets changed I didn't want to chronicle something you've all seen on here before. Plus, due to a slight mistake we got caught up in some road works which killed us on the time keeping side of things. We also had to skip one of the timed gymkhana events as the car refused to start, and thus ended up in 27th position overall. As disappointing as that result was, it's not what this event is all about for Takamichi and I. It's about having some fun in a very rare Japanese car, and coming away at the end of it with smiles on our faces.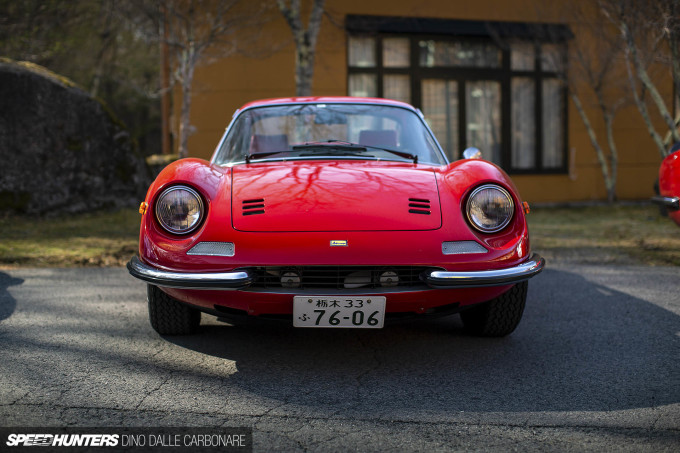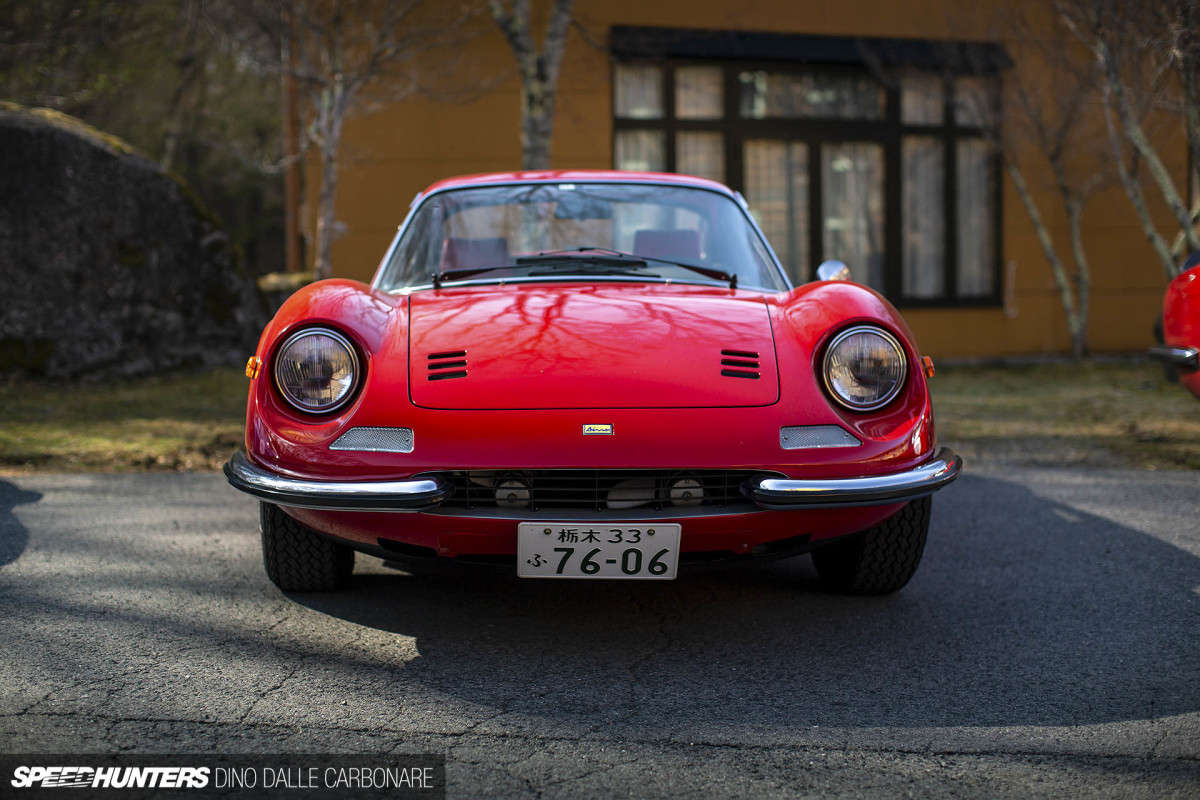 The Sunday always starts off rather early for me. The Kanaya Hotel, opposite Lake Chuzenji in the mountains above Nikko, is famous for its hot springs, so it would be rude not to indulge in a soak to kick off the day properly. But while everyone enjoyed a nice lazy breakfast and possibly another couple of hours of shut-eye, I got busy outside shooting the assembled cars.
As always, I couldn't skip taking some time to look over one of my favorite Ferraris, which doesn't even have a single Ferrari emblem on it. The 246GT Dino is simple yet so beautiful. Maybe one day I'll get to drive one of these.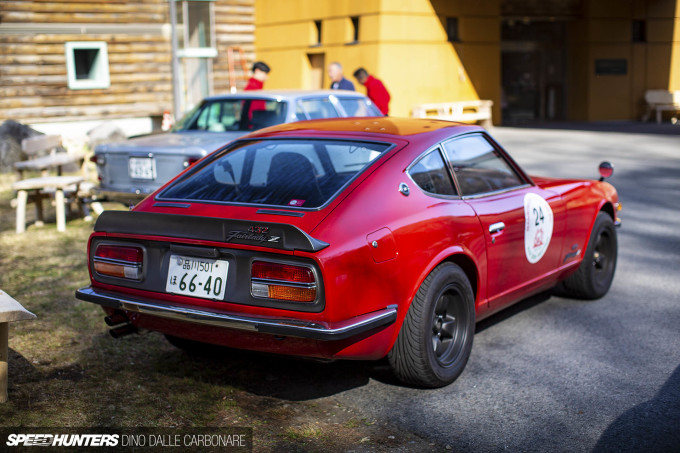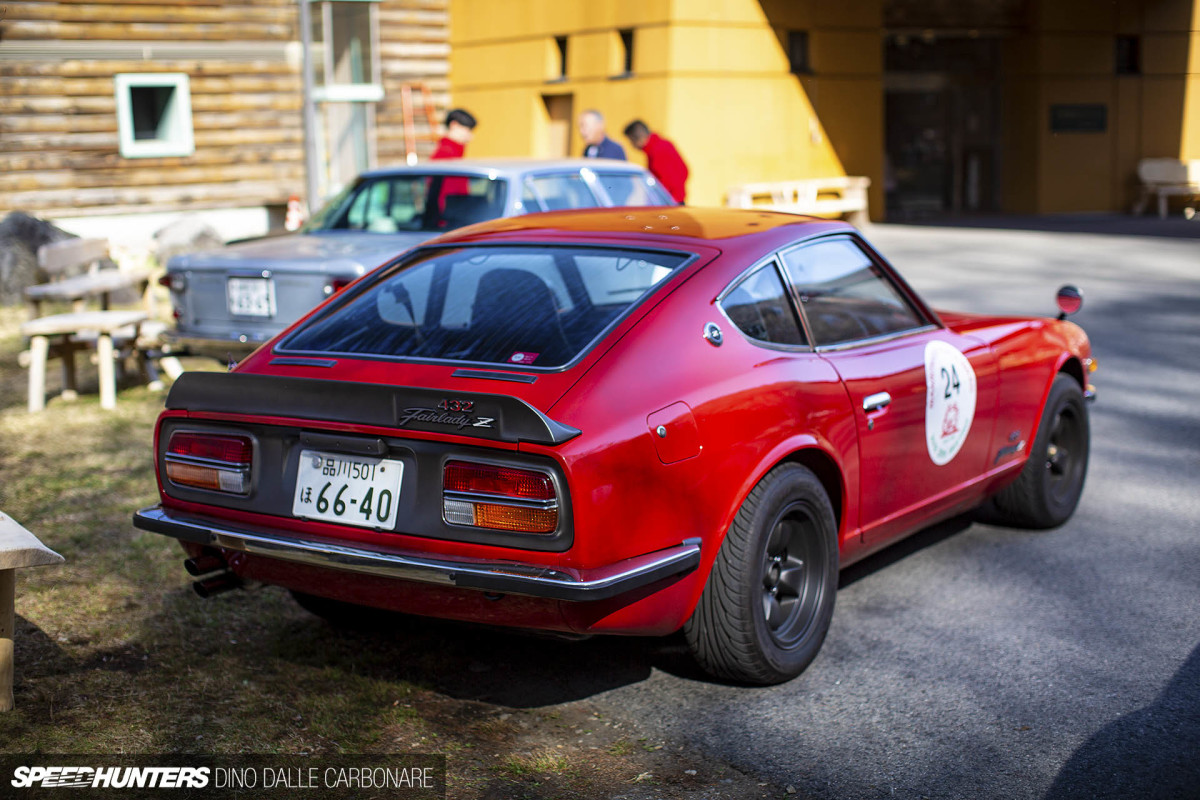 Somehow our Z432 got stuck in a little Italian corner of cars, its stock 1969 ride height making it look a little taller than the other classics present. But Takamichi is quite meticulous when it comes to these things; for him everything must be as it came out of the factory. Aside form the wheels, of which he has countless sets, these four-spokes were chosen for their lower offset and performance, even if they were running somewhat cheap tires.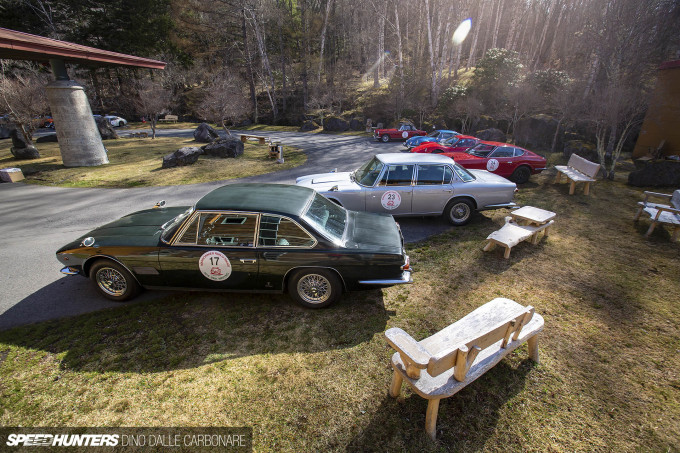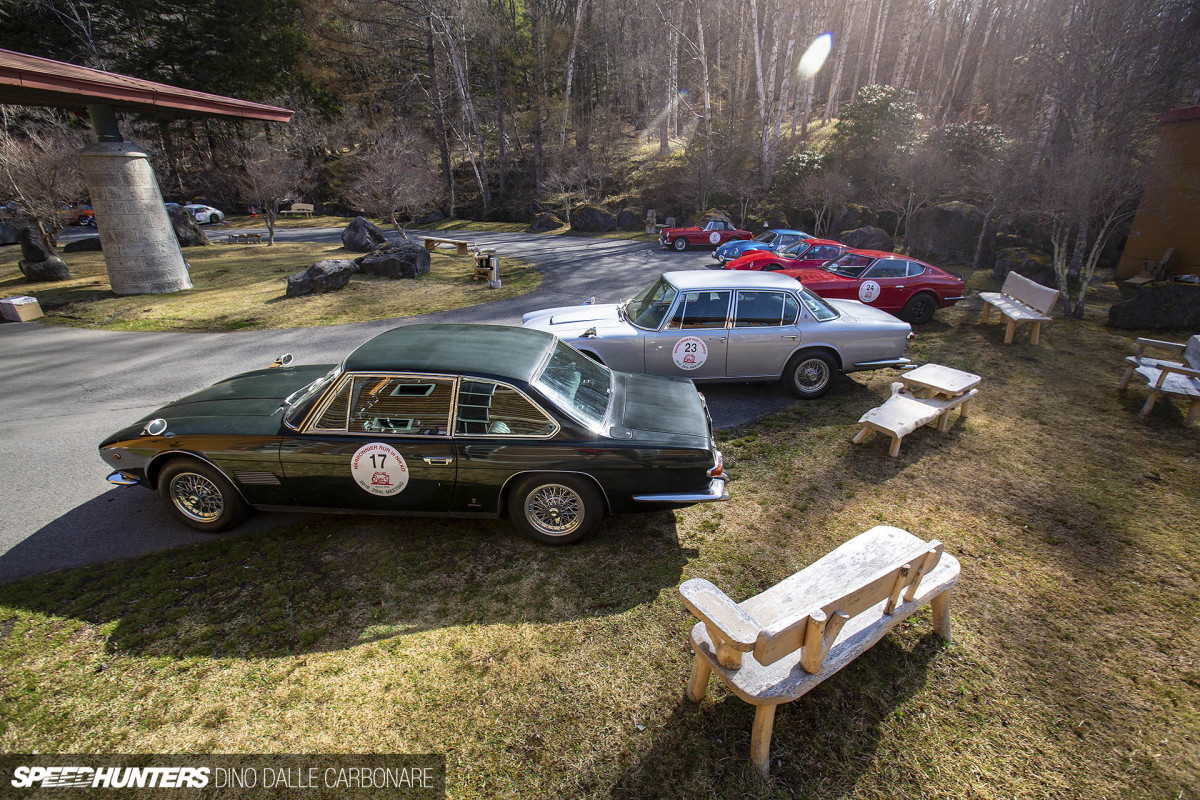 I first came to this event in 2013, and ever since then it's been fun to see how owners either rotate their cars or sell and buy new ones. It keeps the whole playing field very fresh, something that really adds to the event, which is actually quite small with only 45 or so entries.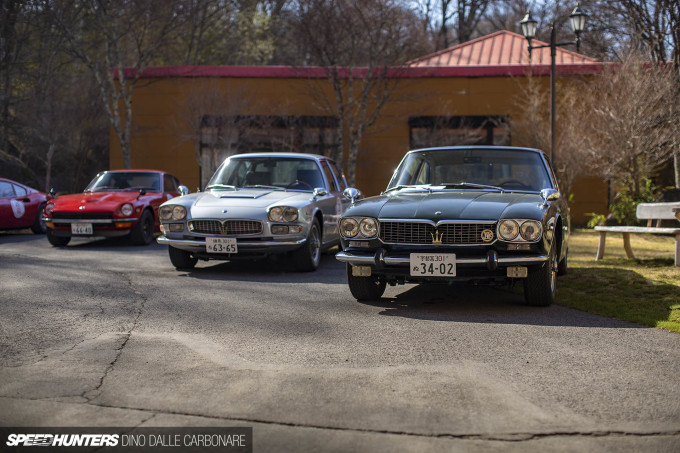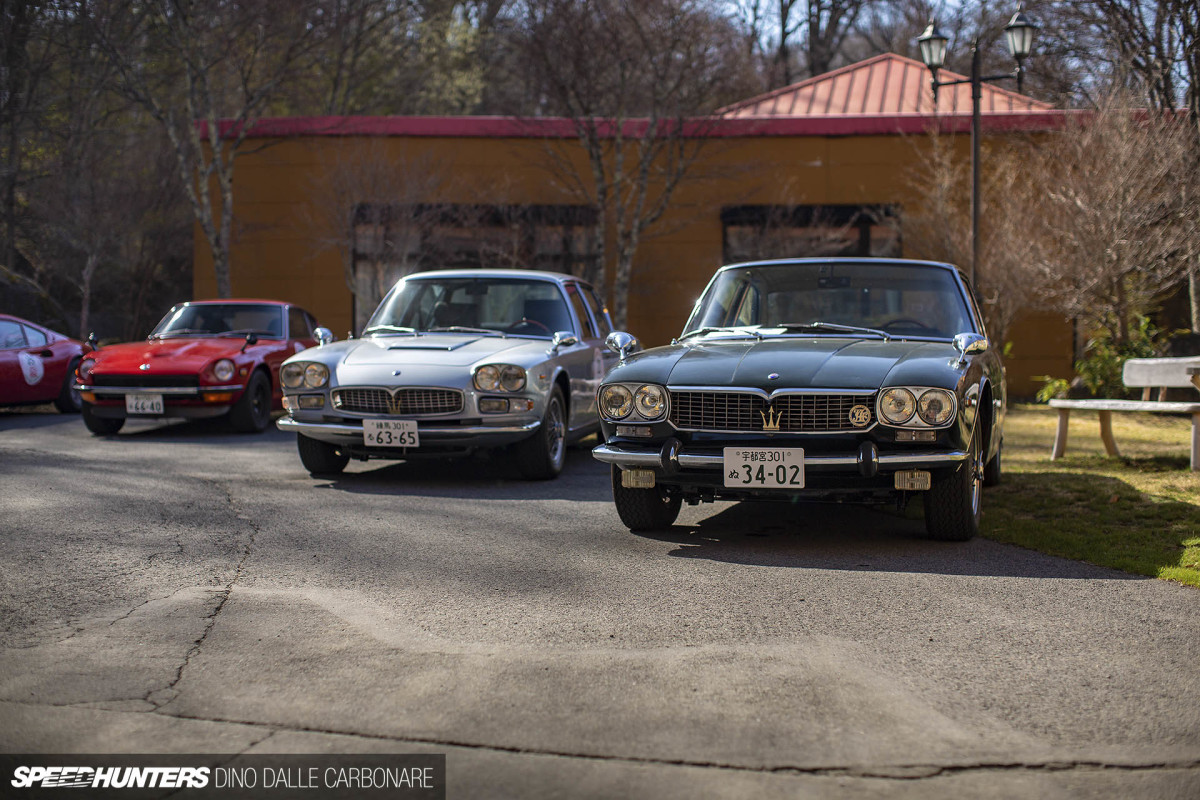 The opaque green Maserati two-door is a Mexico model, a 2+2 seater based on the same platform as the car it sits next to, the Quattroporte. They even share the same V8 engine which sounds as you would expect a Maserati to: refined but at the same time sporty.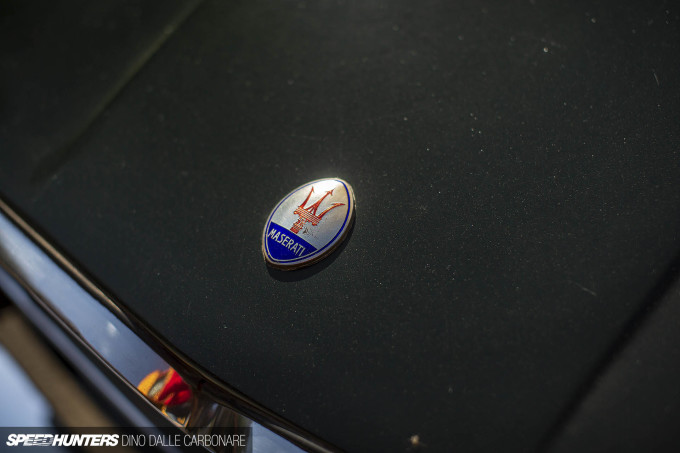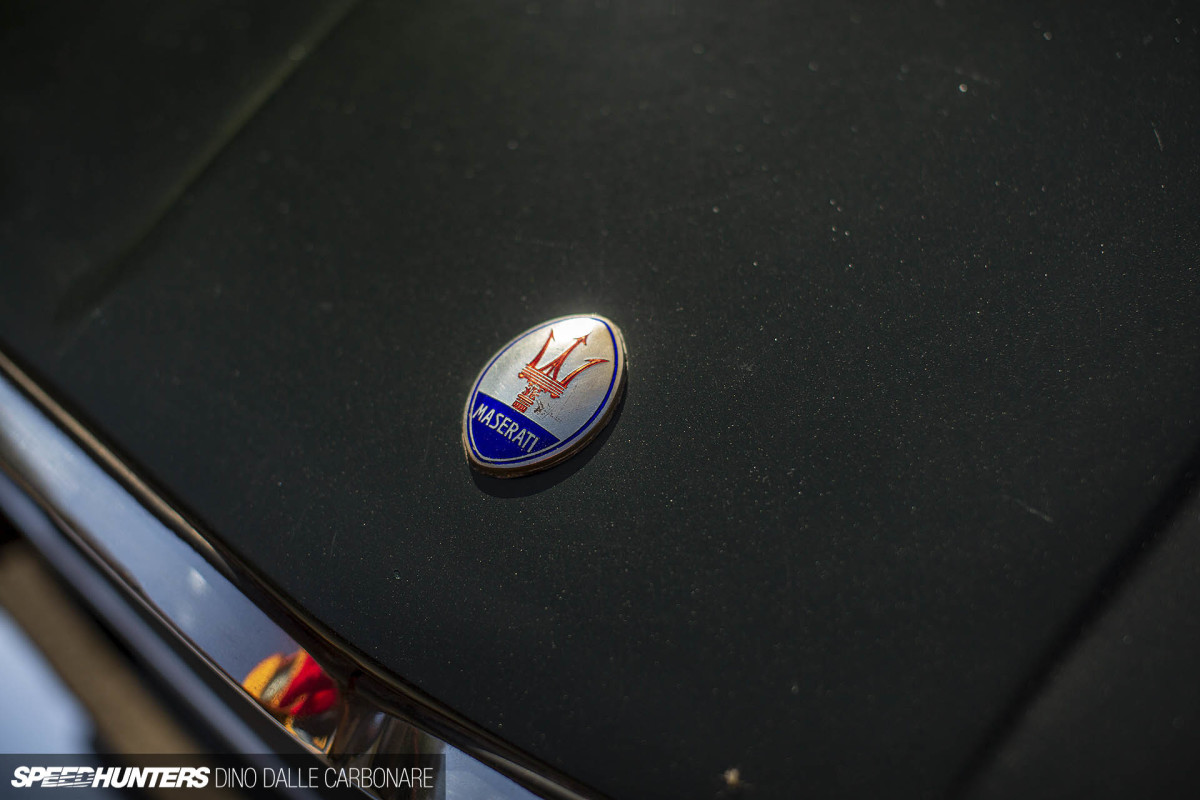 It was cool seeing how the owner has kept the original paint, too. It gives a very tangible patina to the car seeing it has virtually lost all of its shiny clear coat.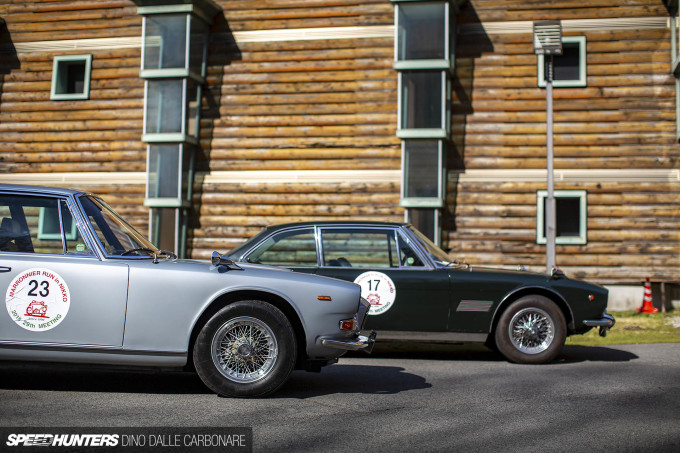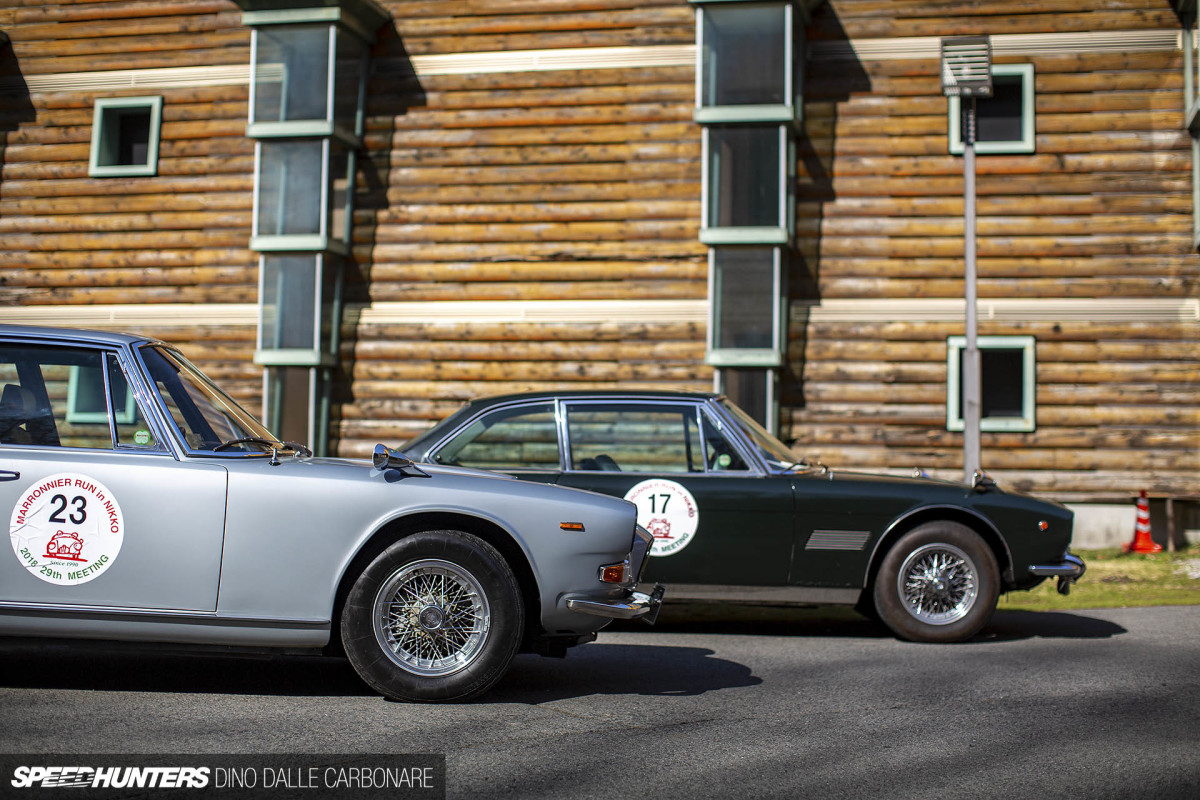 I can't help but think that Maserati should revive the Mexico name.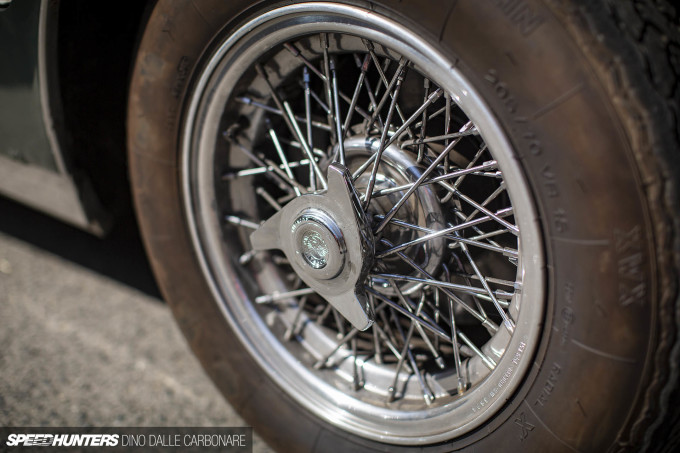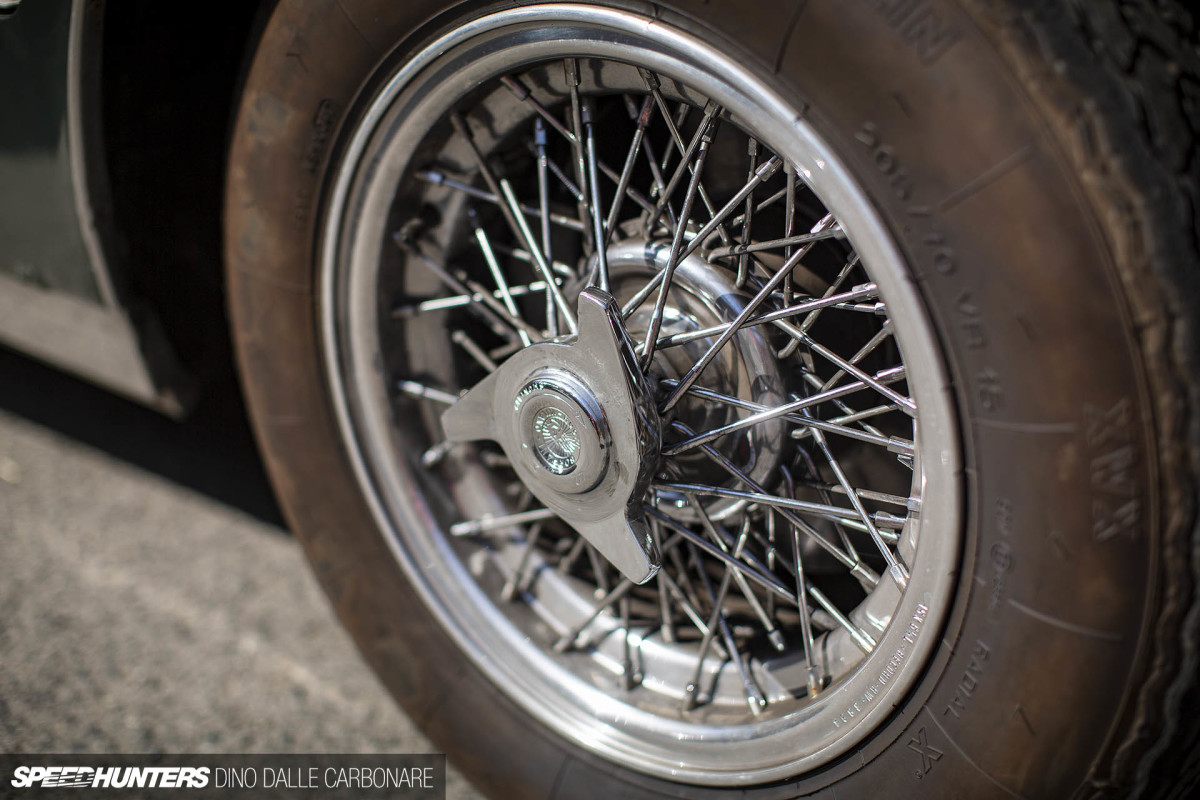 It's easy to get lost in the detail of these cars, like the wire wheels with knock-offs and the vintage tires that brands like Michelin and Pirelli still make today in small batches.
An Orange Surprise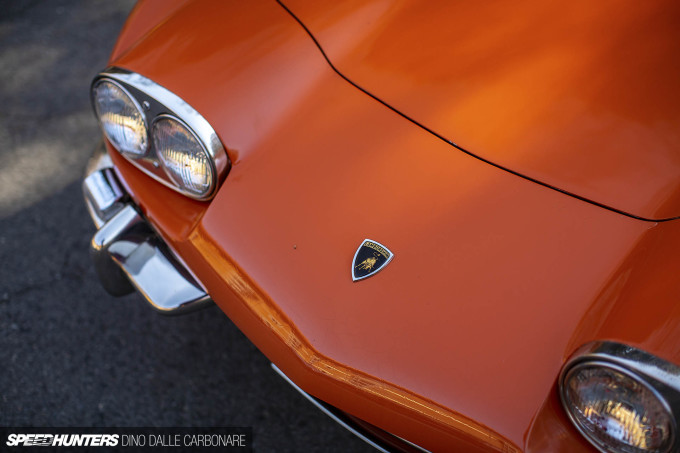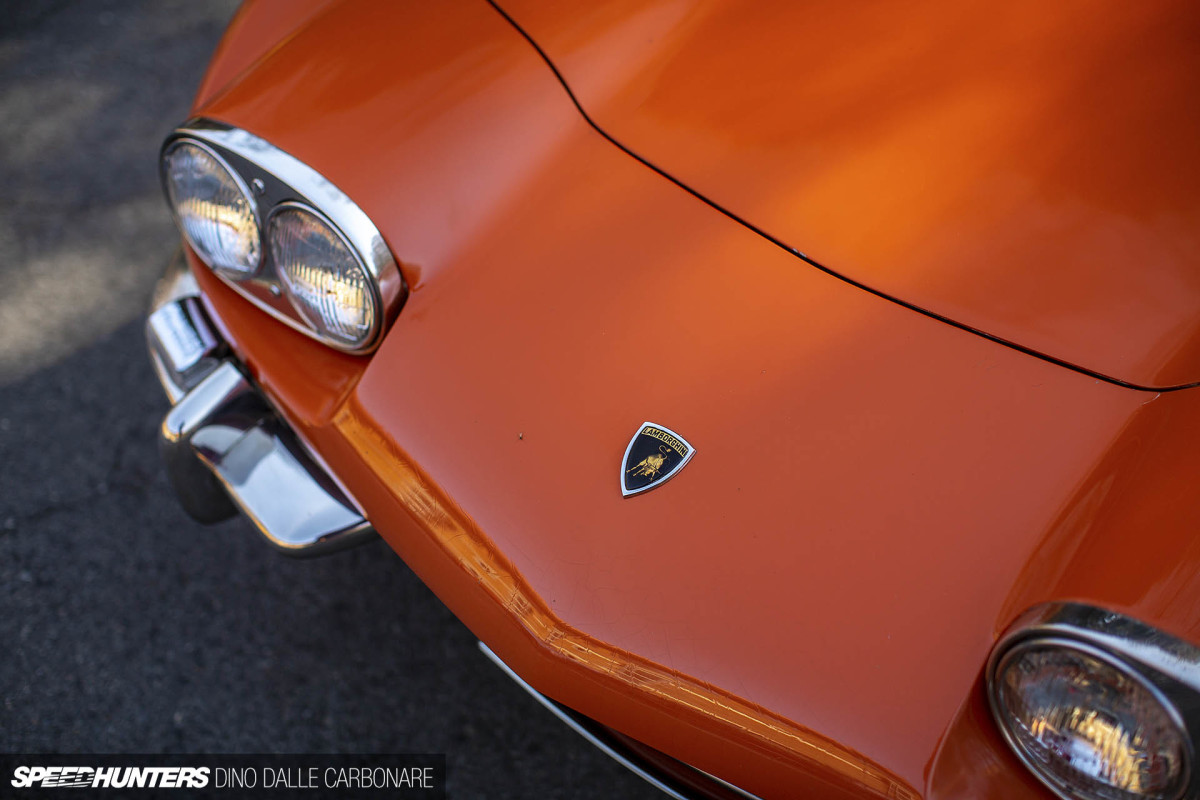 There are always a few cars that make a late appearance to just participate in the Sunday's Concourse D'Elegance, and this particular one was a very nice surprise to wake up to.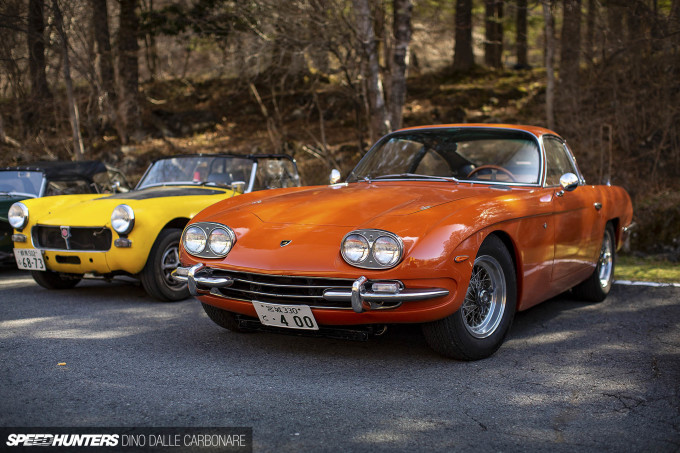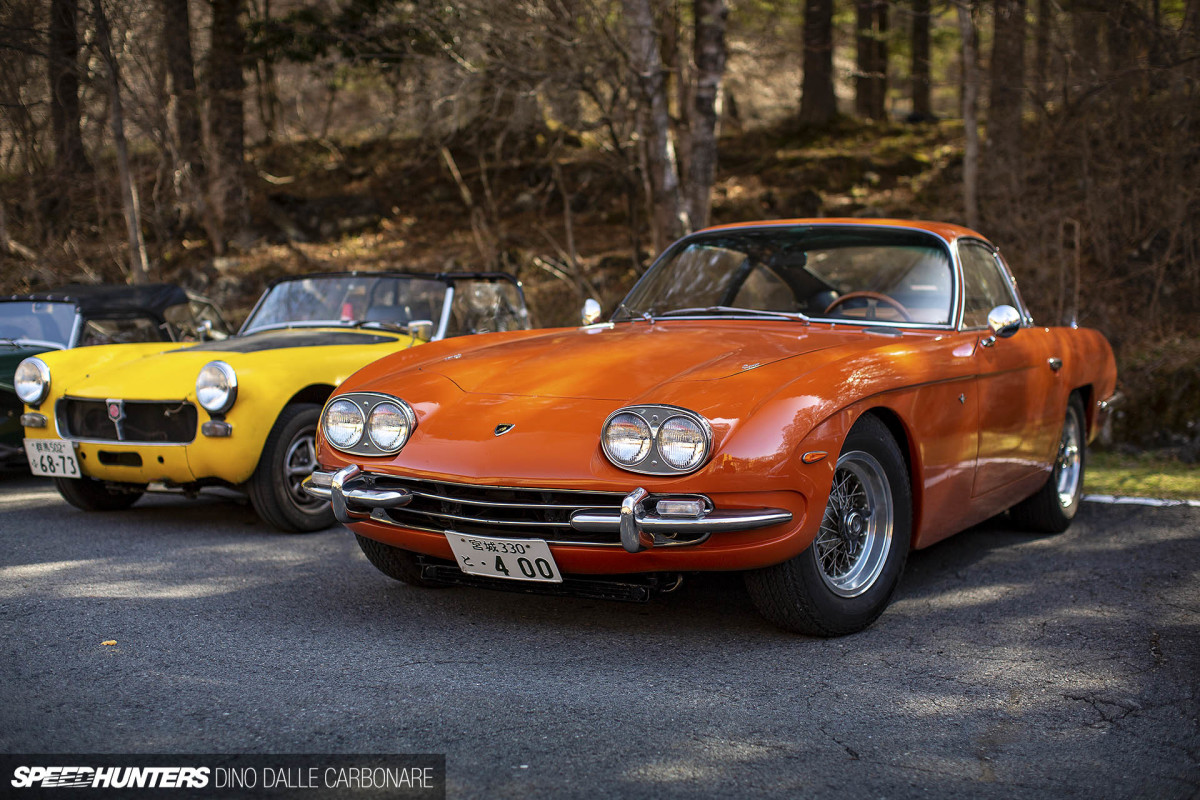 You're looking at a Lamborghini 400 GT 2+2, the later evolution of the 350GT which was Ferruccio Lamborghini's first car.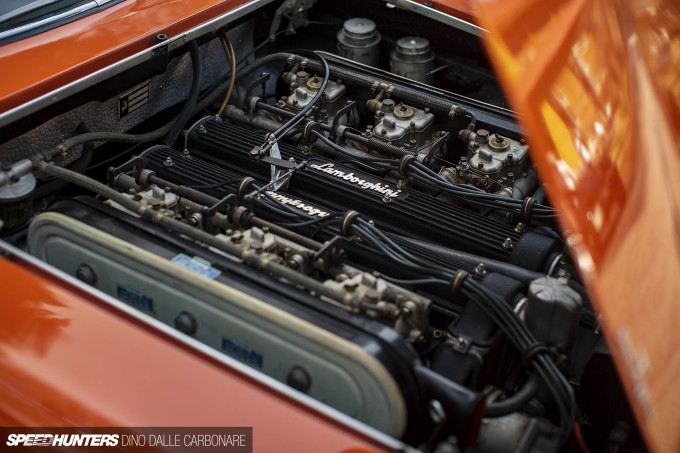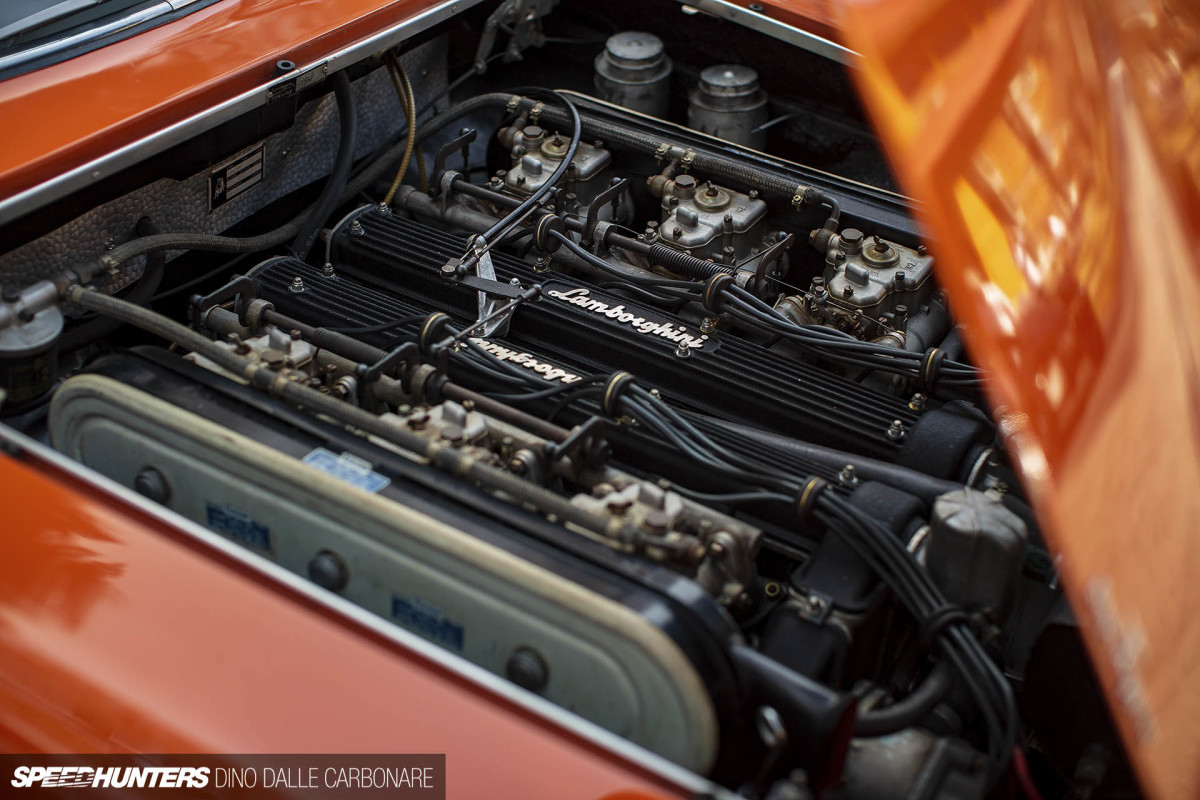 On top of a larger capacity 4.0L V12 (bumped up from 3.5L), the big coupe also went through a redesign.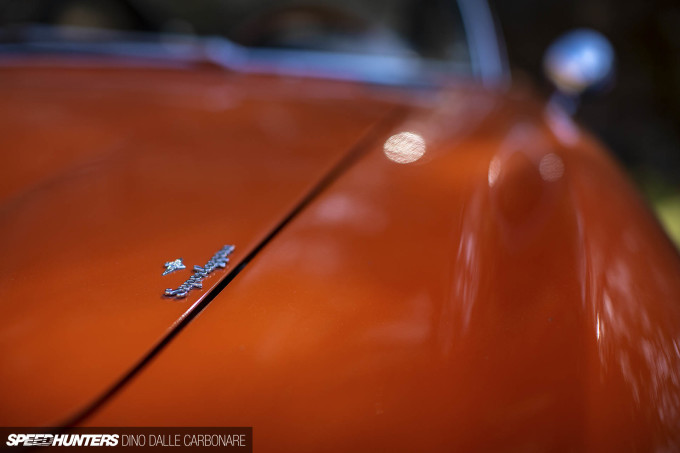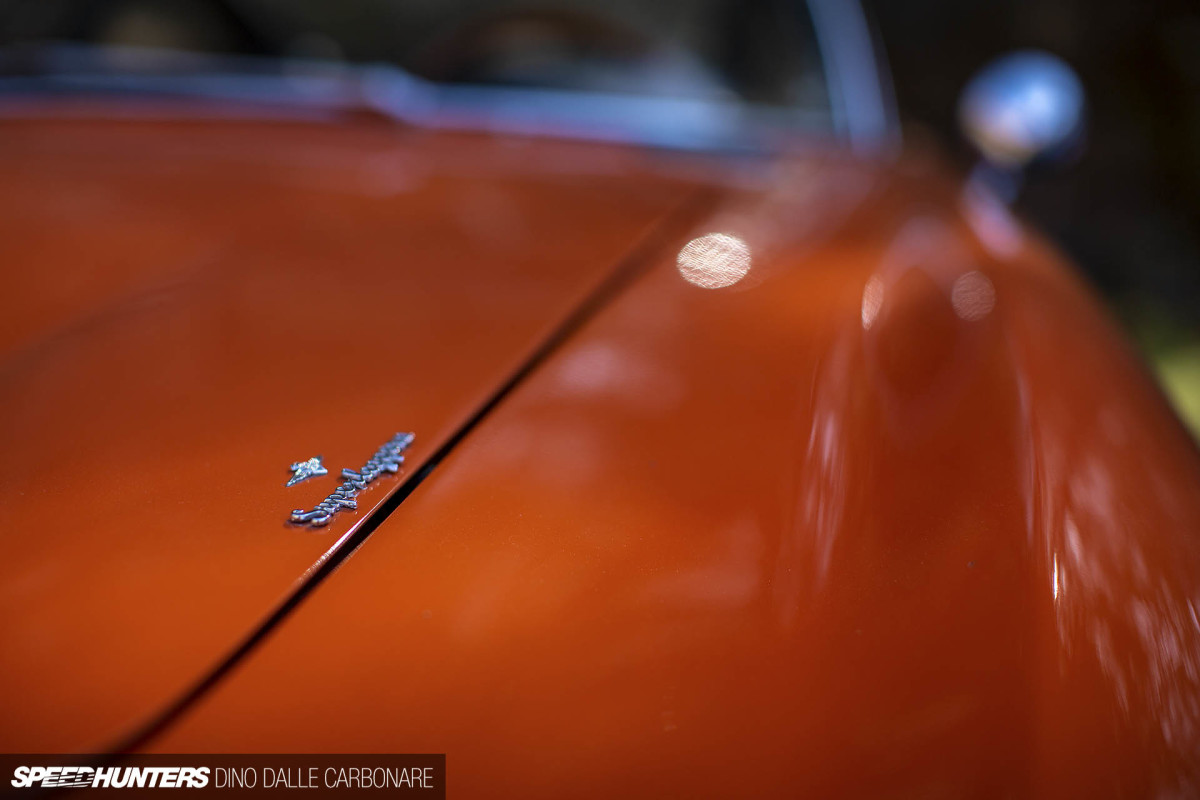 Carrozzeria Touring stretched the roofline a little and worked some fresh curves into the rear of the car, which ended up freeing a little more room for a couple of little seats, hence the 2+2 part in its name.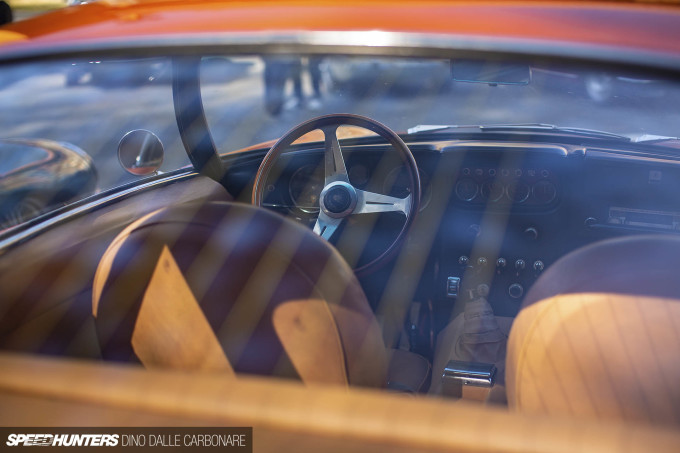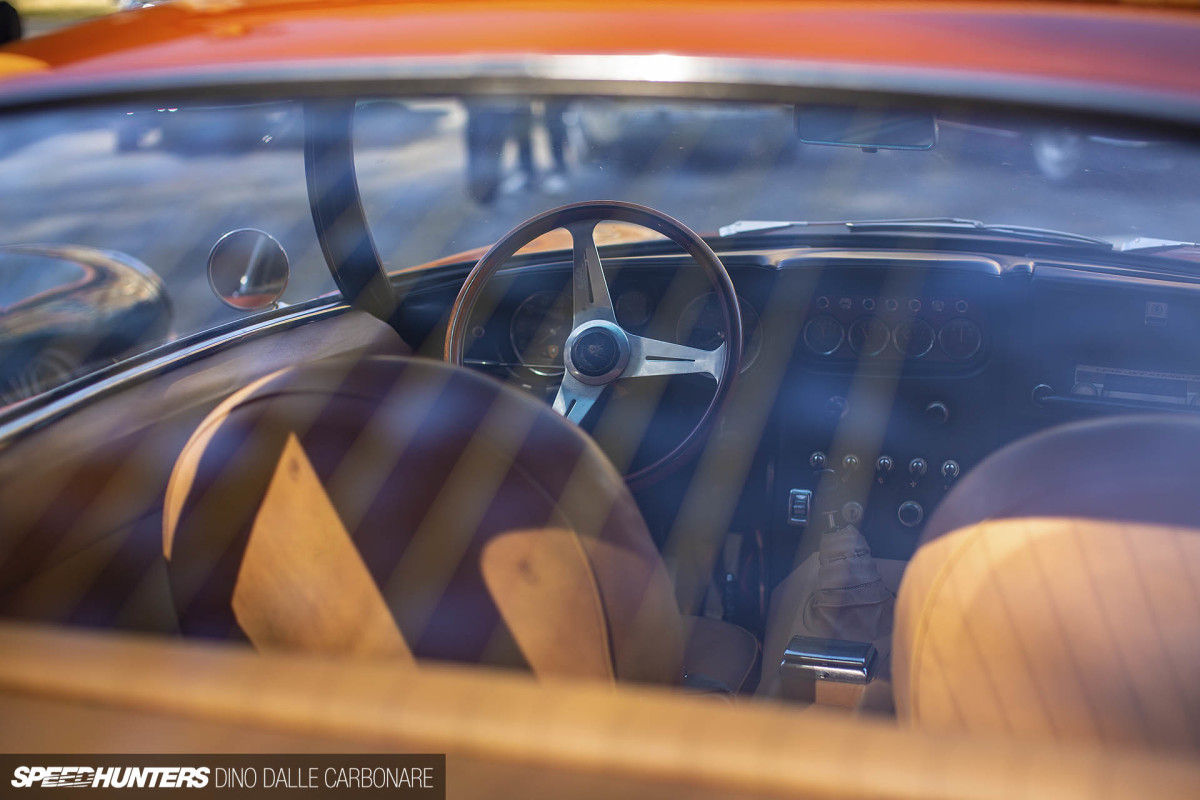 It's impressively spacious and luxurious, and very unique if compared to Ferraris of the same vintage. That of course was Mr. Lamborghini's goal: to make better cars than Enzo Ferrari did after the two had an argument over a Ferrari that Ferruccio wanted to buy. As they say, the rest is history.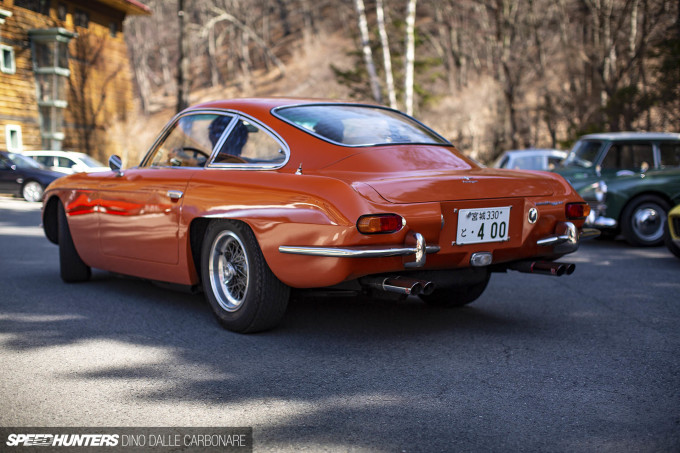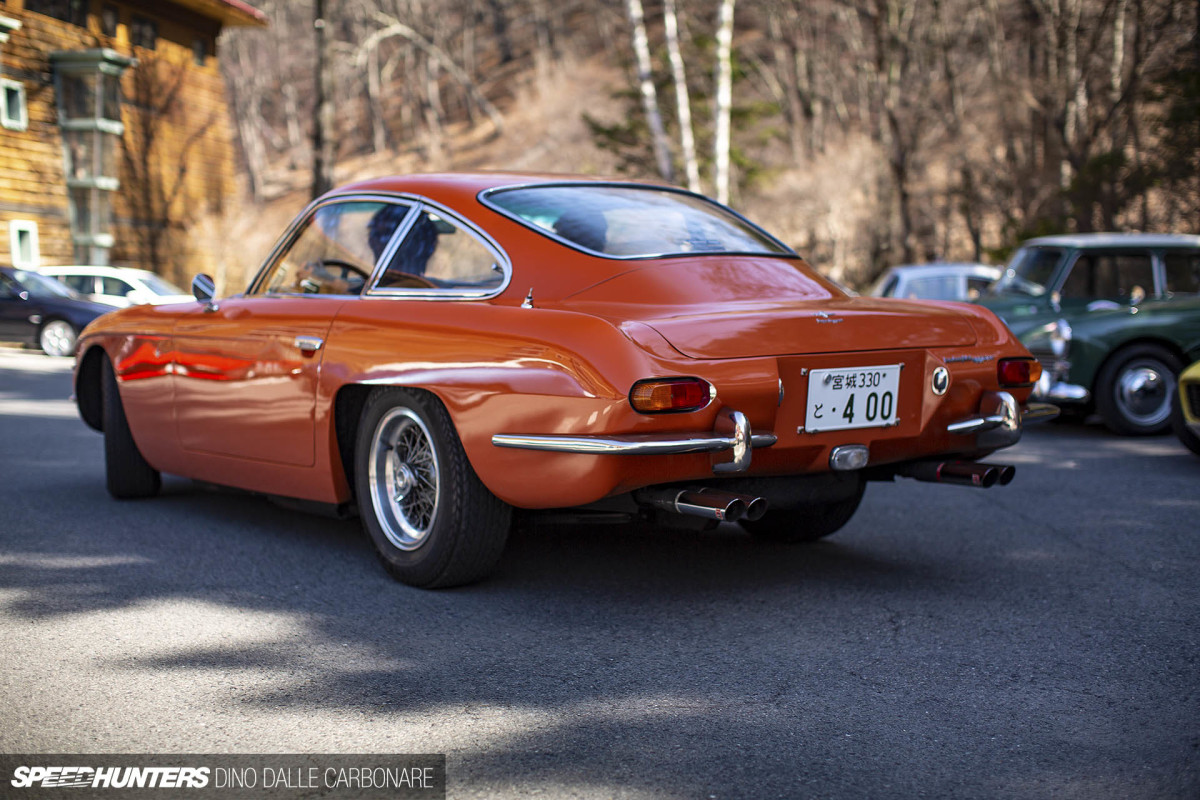 The car was transported down from the Sendai area and the owner took it on a quick blast around the lakes to give it a bit of a work out. This thing sounded amazing.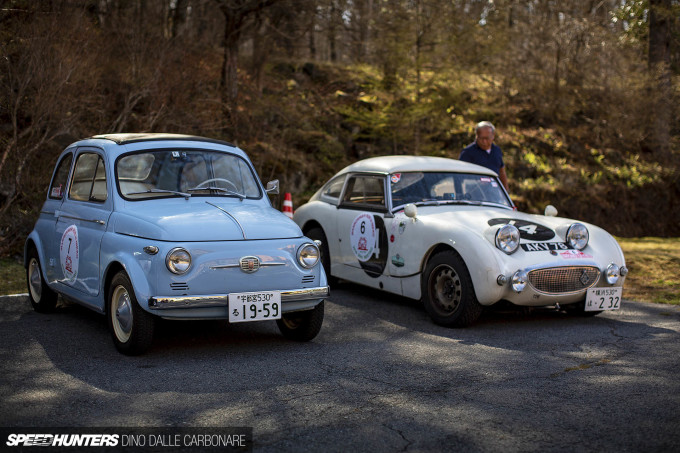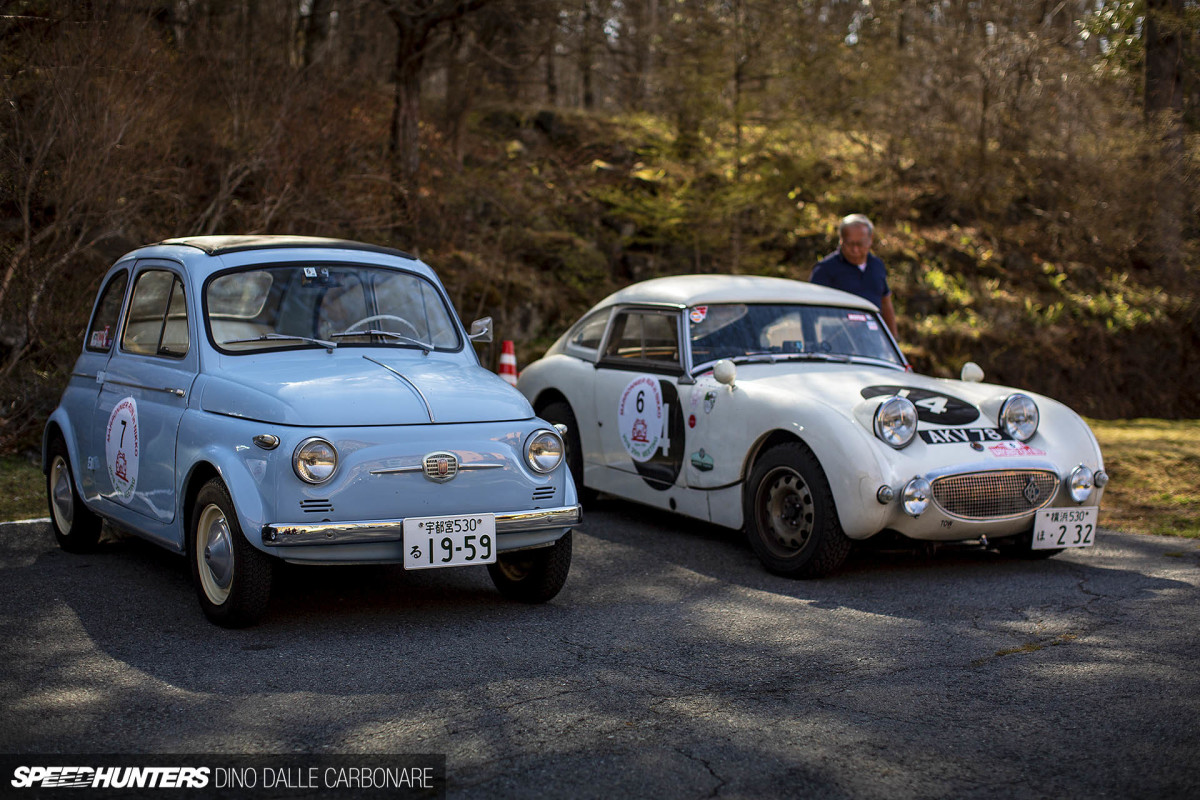 From a V12 onto a little 500cc two-cylinder courtesy of Fiat. Note the suicide doors on this freshly restored 1959 version.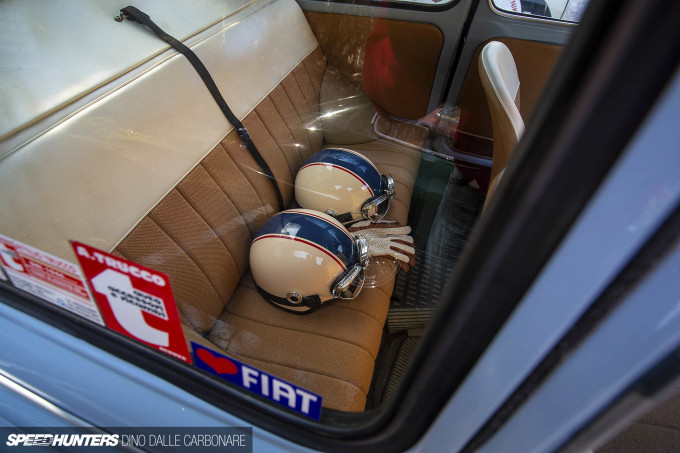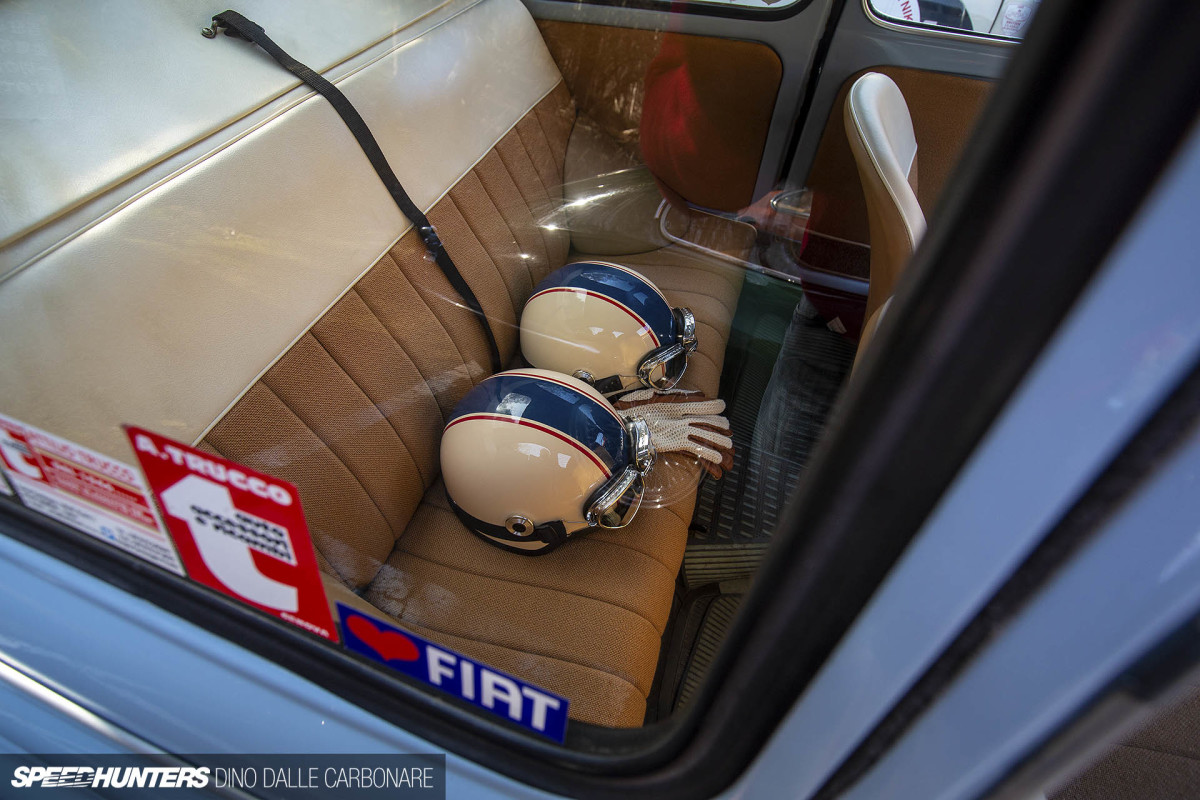 You have to love the matching headgear and gloves, and just check out how clean that interior is.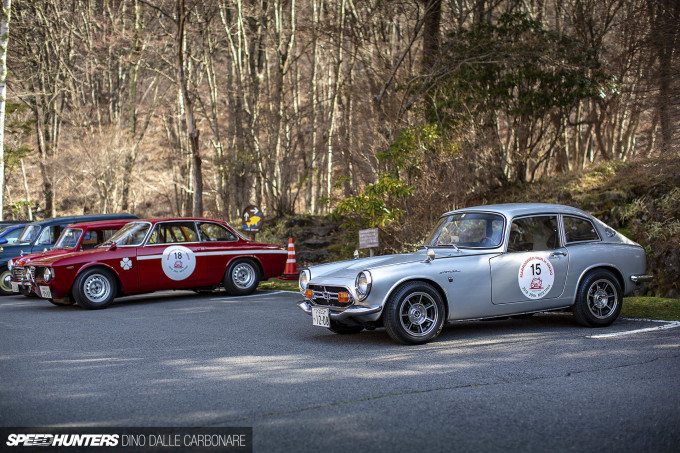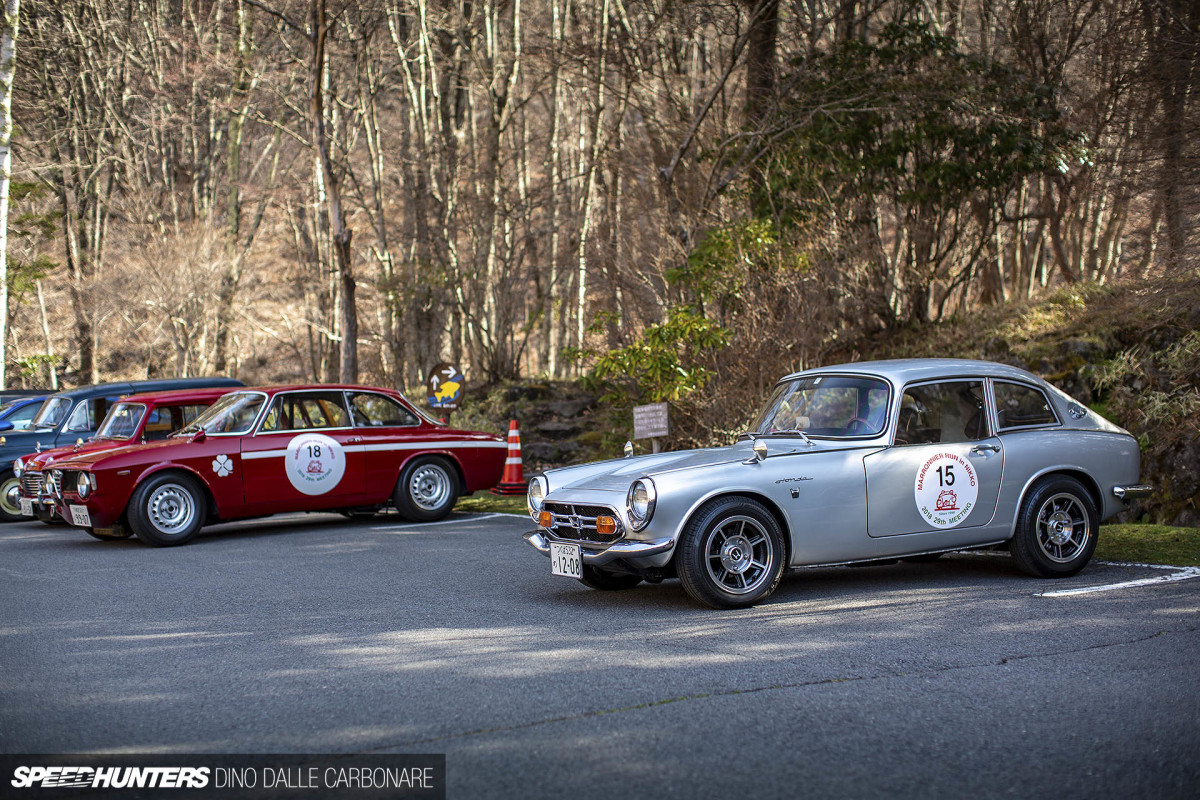 On top of the Z432 there are always a few other domestic cars that take part in this event, and this year one of those was a very clean Honda S800 on Hayashi Racing wheels. The car sits a little lower, and the larger wheels almost make it look like it comes from a decade later than its 1967 production year would suggest. You can call this the forefather of the S660.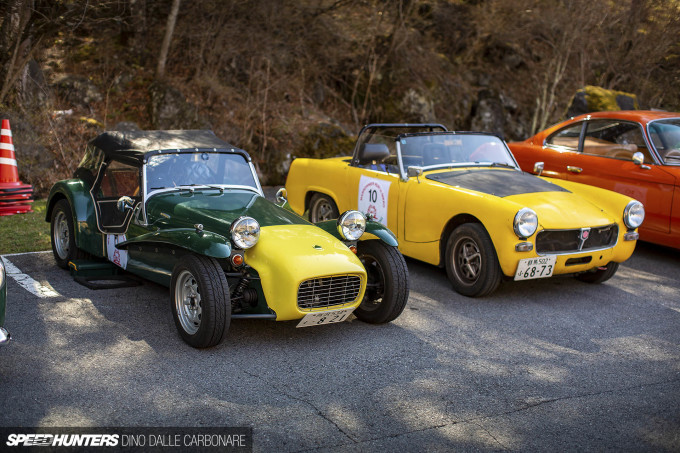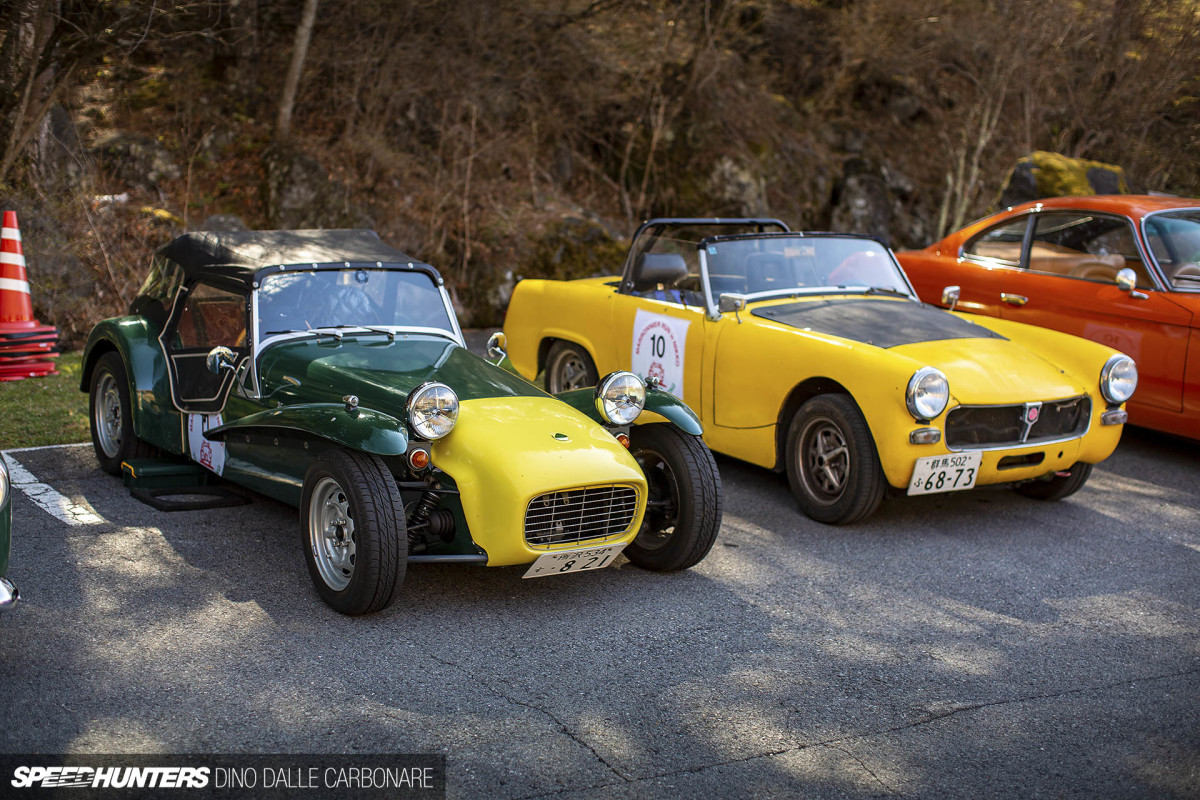 English sports cars are quite coveted Japan; people love them for their no-frills performance driving dynamics – an attribute found in both this Lotus 7 and the MG Midget next to it.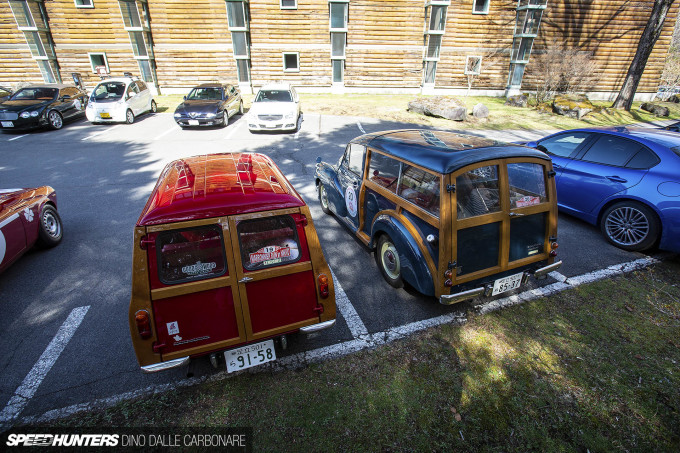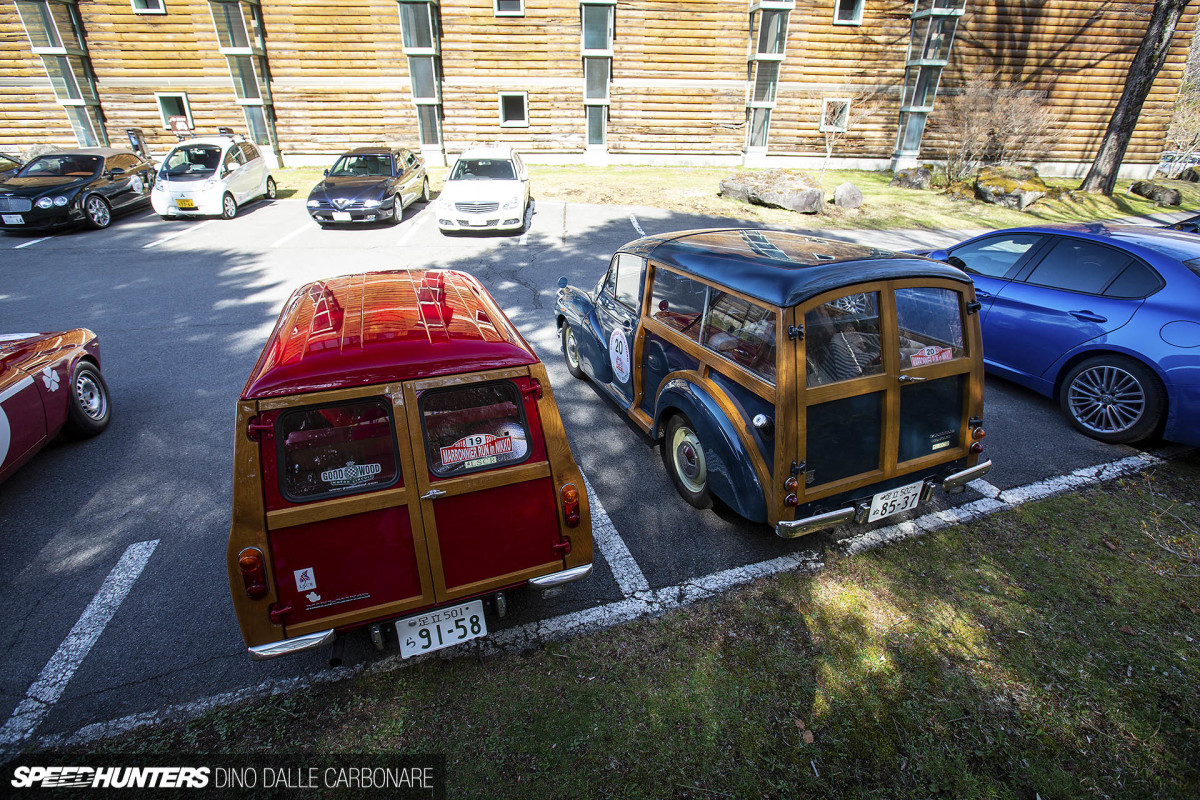 Then there are the less performance oriented British entries.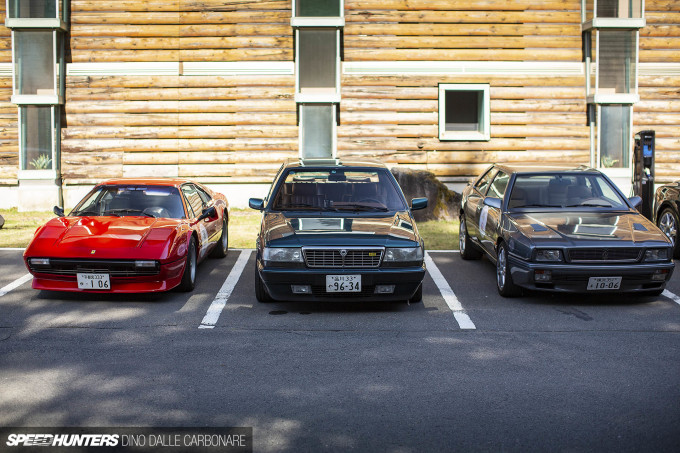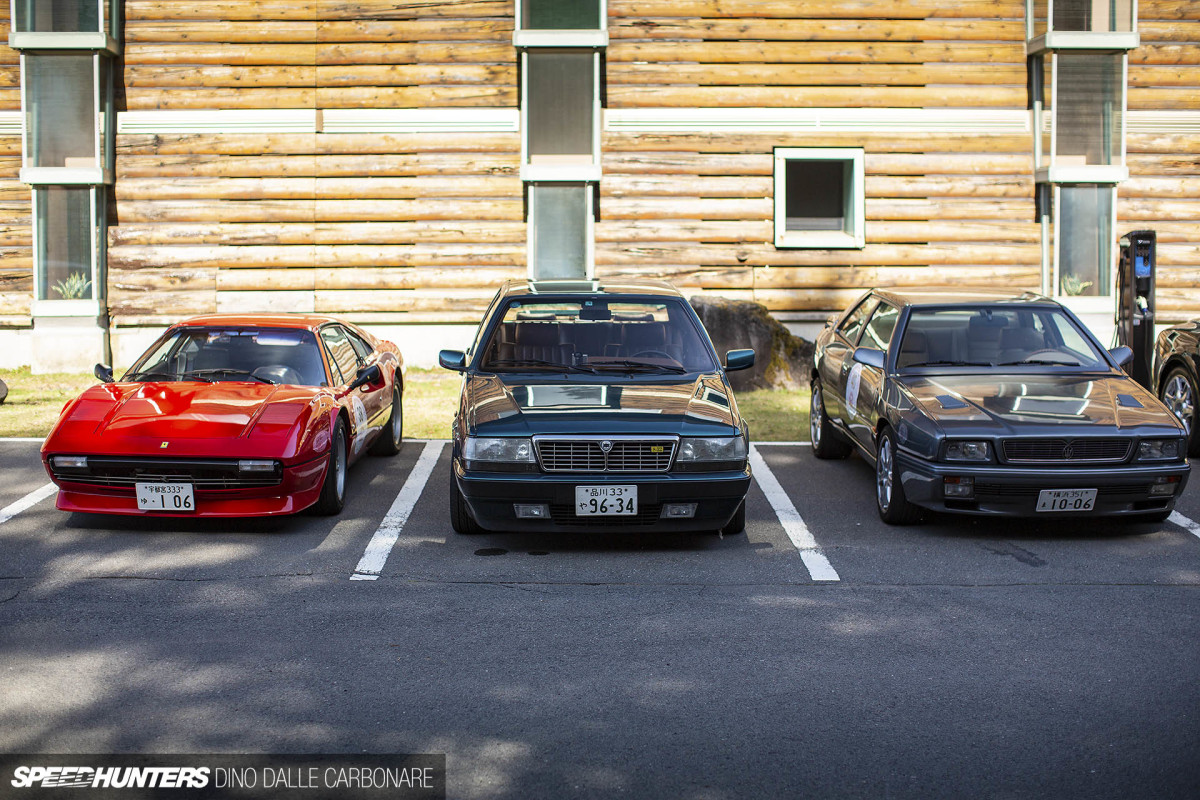 On the other side of the hotel's carpark I found a slightly more modern Italian section made up of a Ferrari 308, a Maserati Ghibli, and in the middle the car that I have a real soft spot for. I've set aside a proper spotlight for this car, so in the meantime I'll leave you to guess what it is…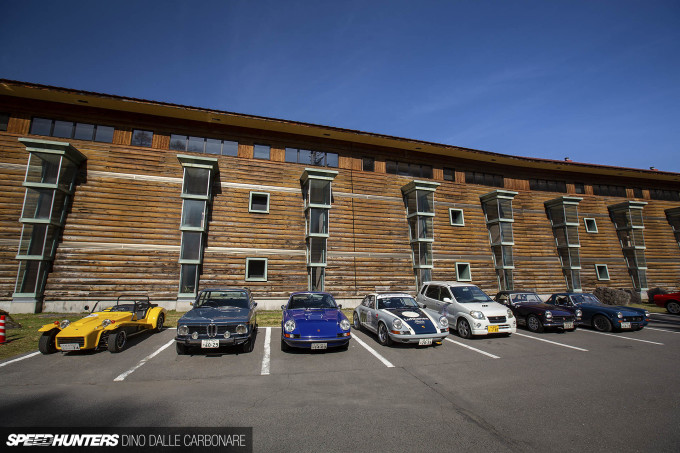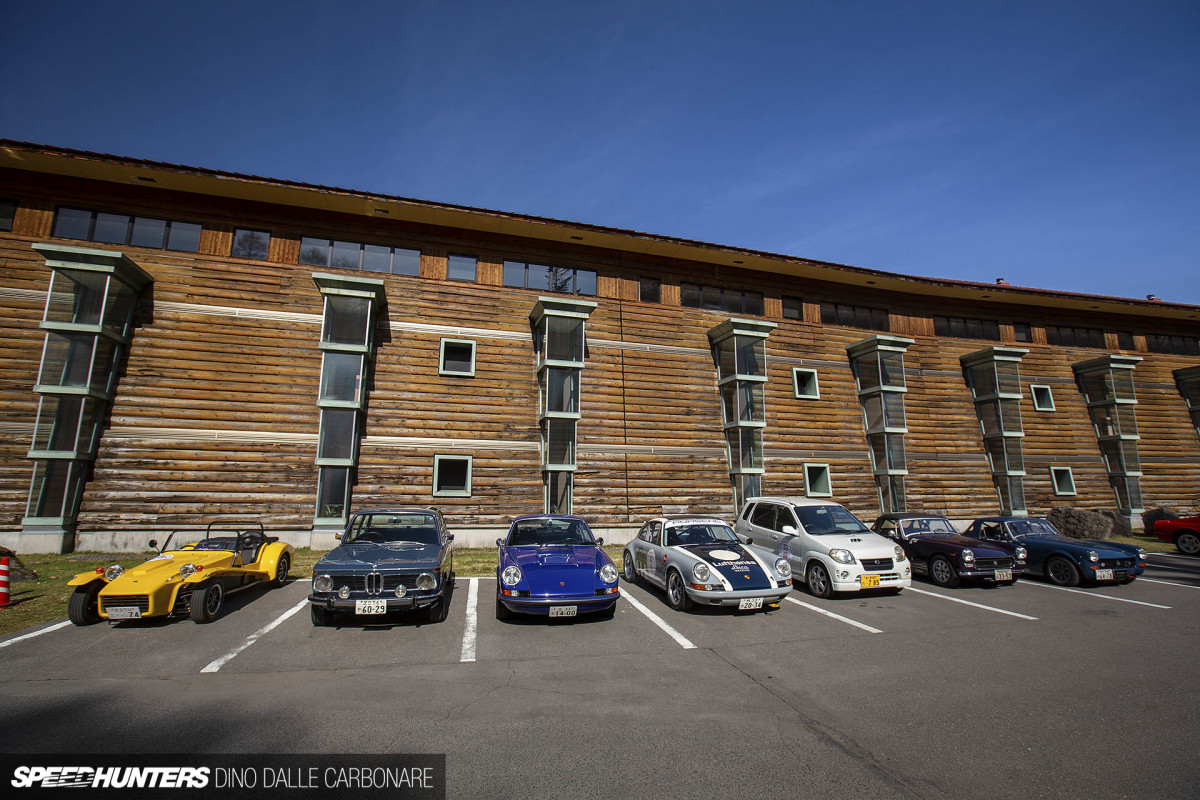 Check that variety out, although I'm not really sure what the kei car is doing in there… I'm assuming a classic car broke down and this was something to participate in the rally with. I love how the organizers are flexible like that.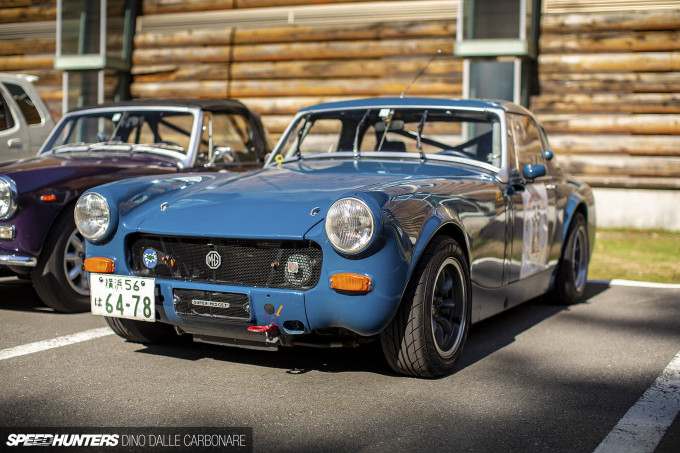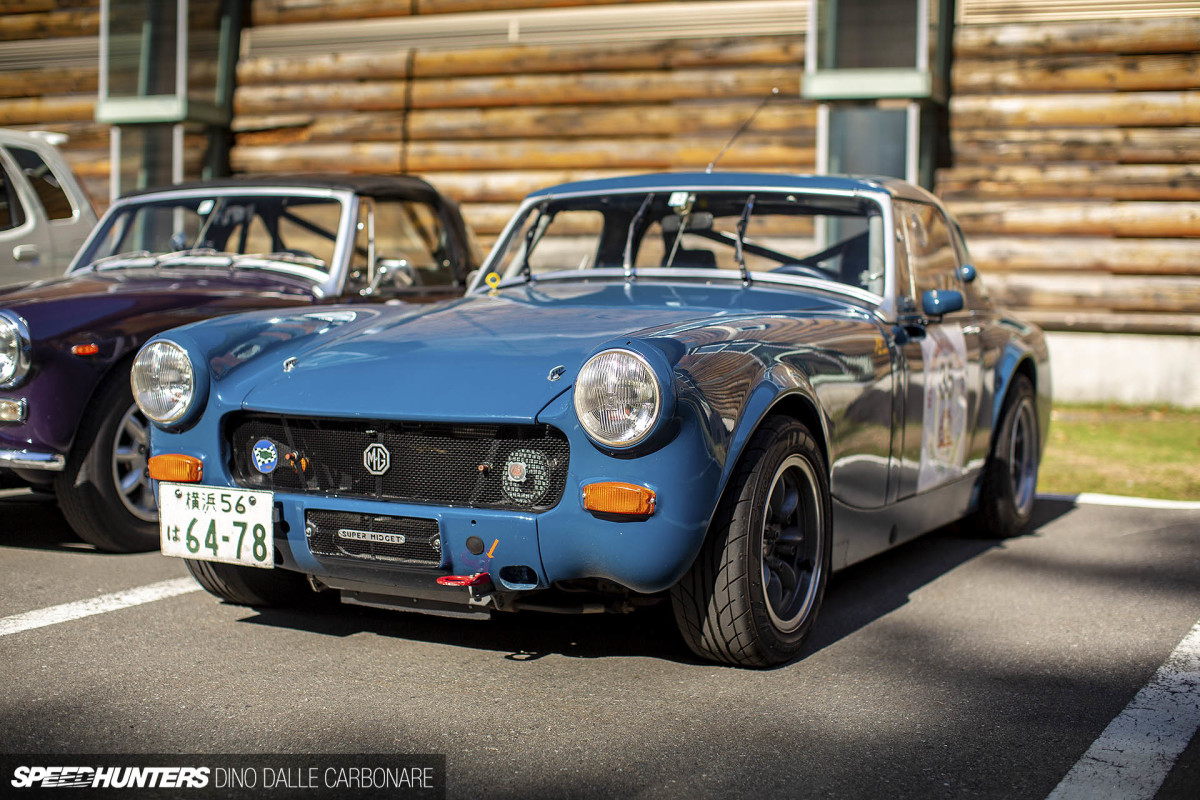 There's something so menacing about a stripped-out Midget. MG sure had a good thing going with its cars back in the '70s.
A Few More Surprises At The End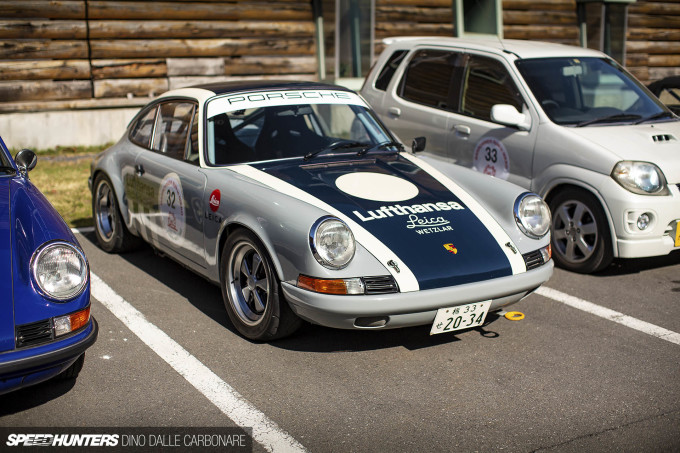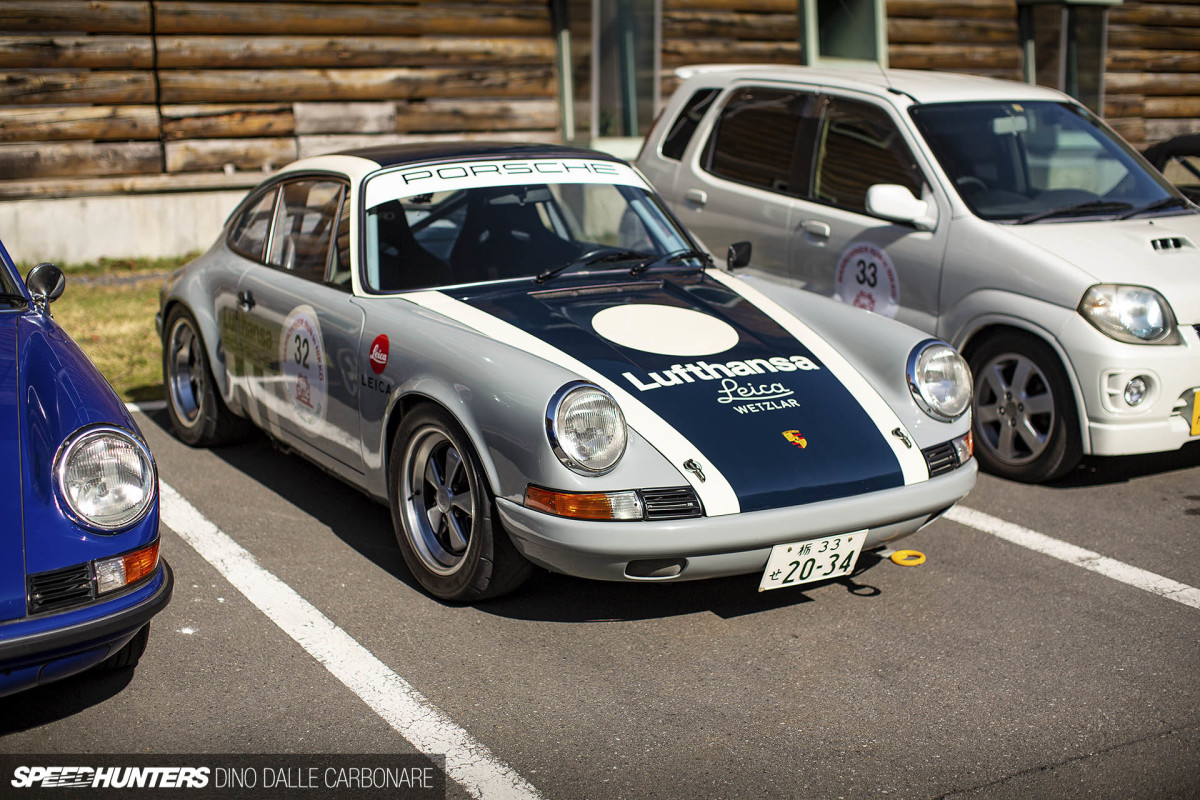 I really dug the livery on this 1973 Porsche 911. The car is far from factory-correct with the owner having spent time sorting out the handling and looks, not to mention the performance.
The tuned motor in it sounded sublime; it had the right sort of naturally aspirated flat-six raucousness mixed with a willingness to rev freely, something the owner gave us a demo of while warming up the engine before leaving.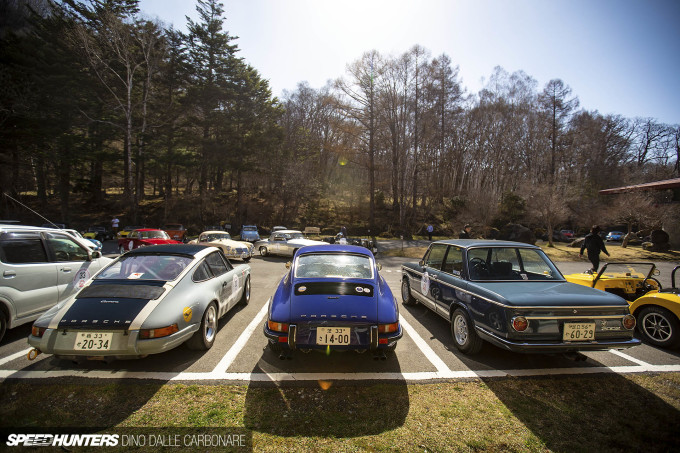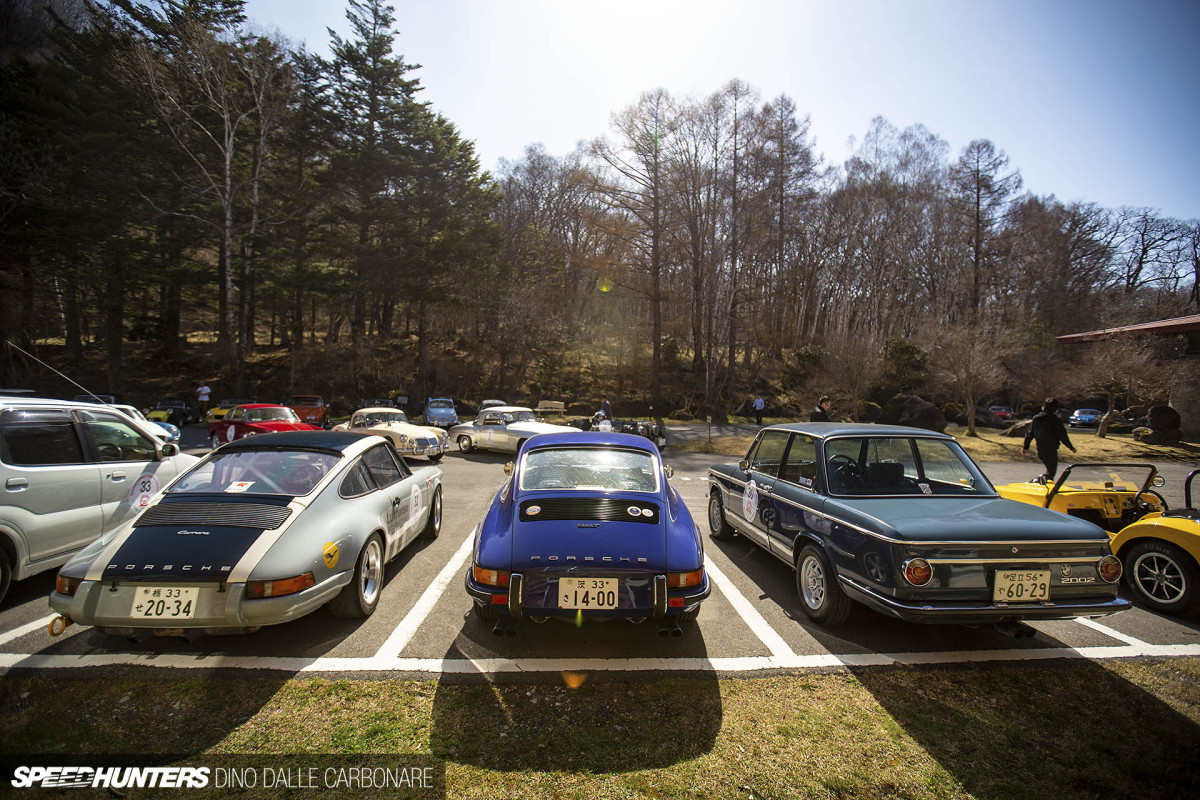 It was part of a German trio, all from 1973; the blue 911T next to it and the BMW 2002 to finish it off.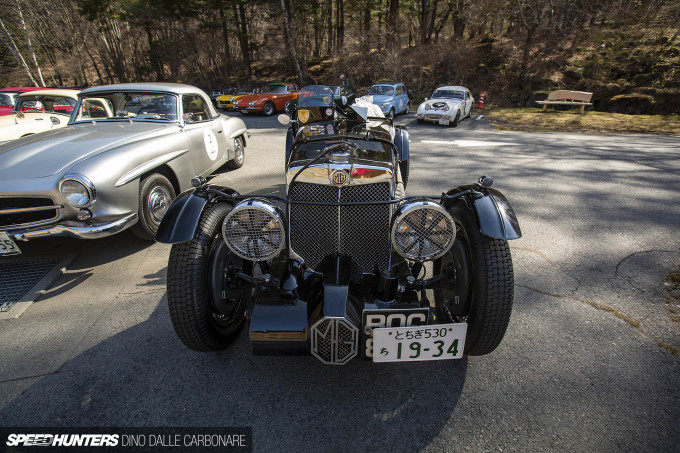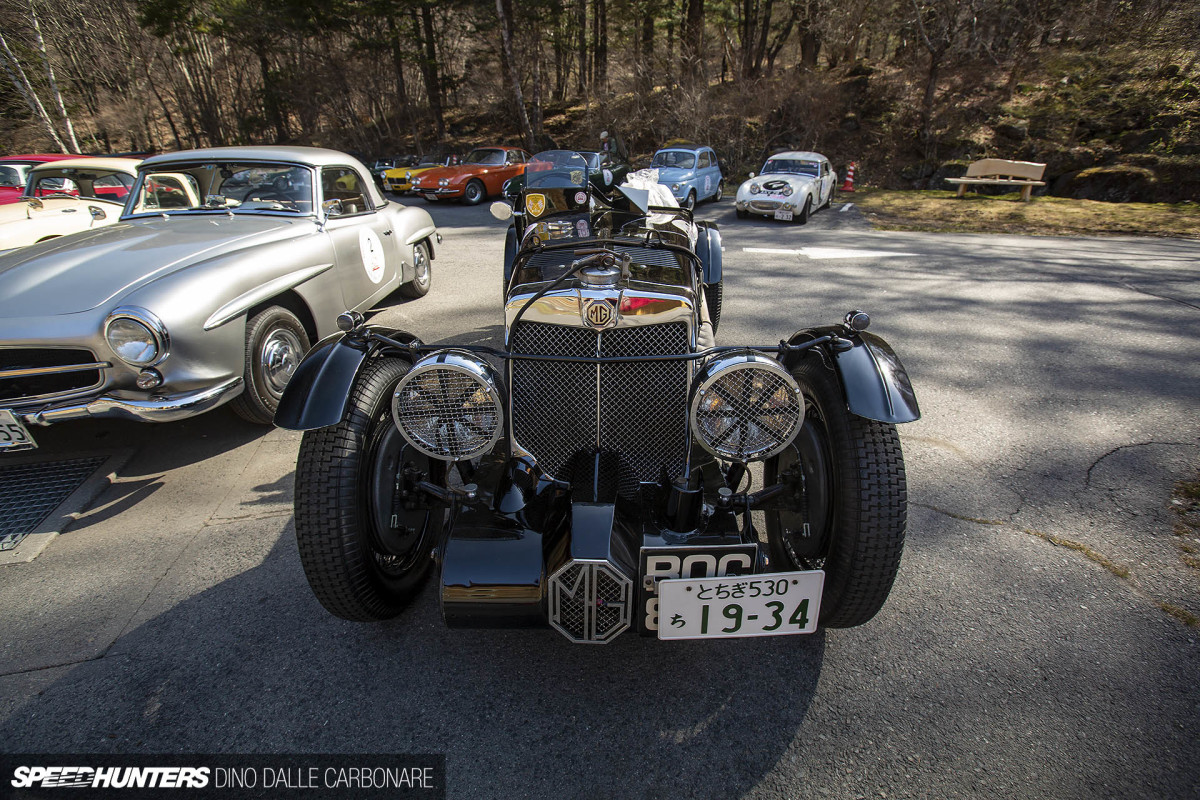 This MG-K3 Maghette is one we've seen before, a proper 1930s racing machine from an era when MG made serious performance cars.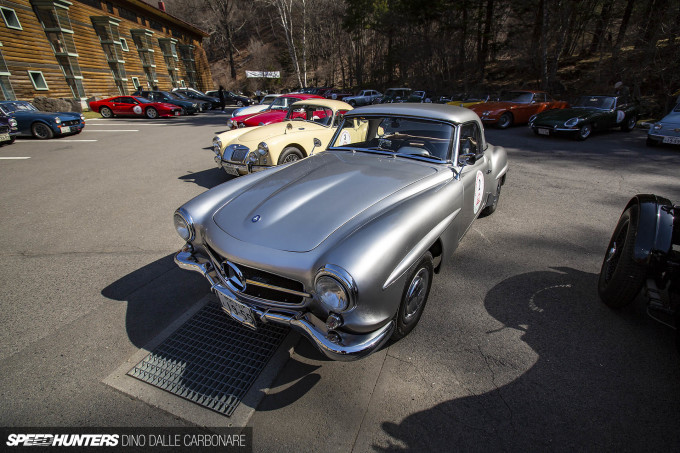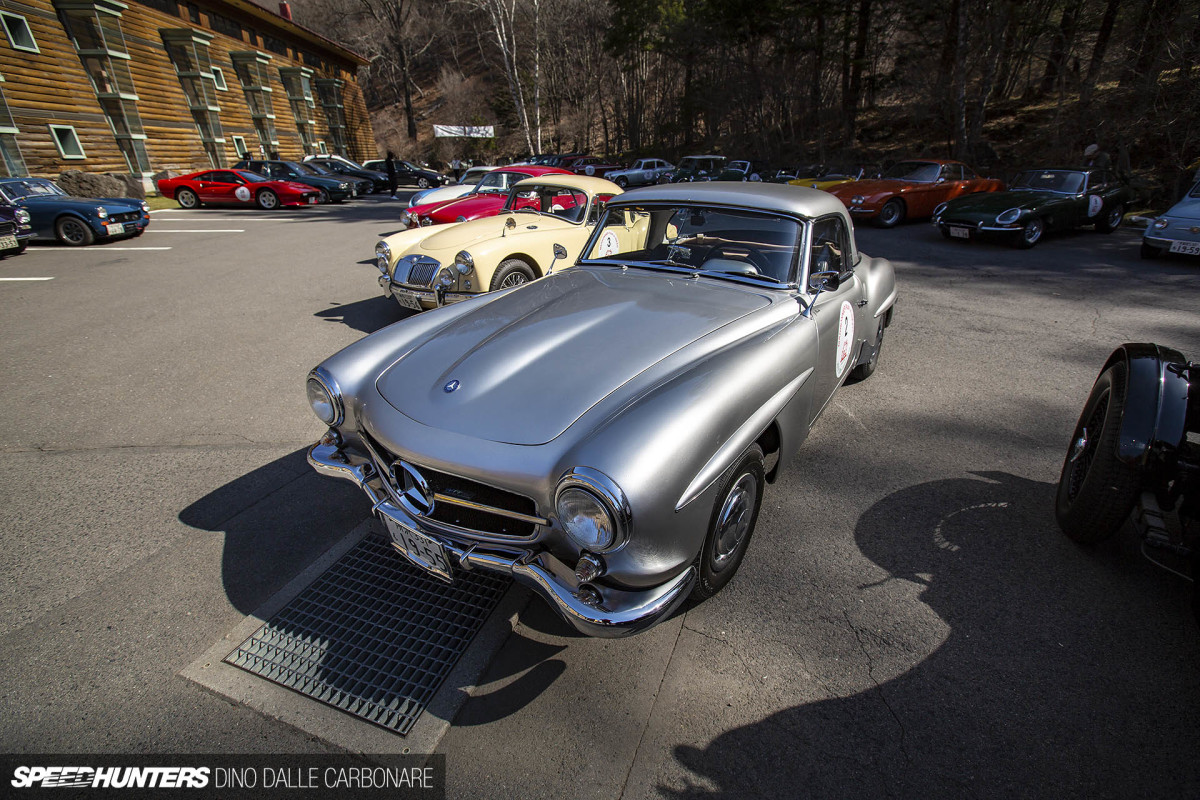 It may not be a 300SL but this Mercedes-Benz 190SL was a special car to be driving in the mid-1950s. Looking over an example like this makes you instantly understand just how well built these Benzes used to be; the choice of materials and the way they were put together really puts modern cars to shame. These things were built to last.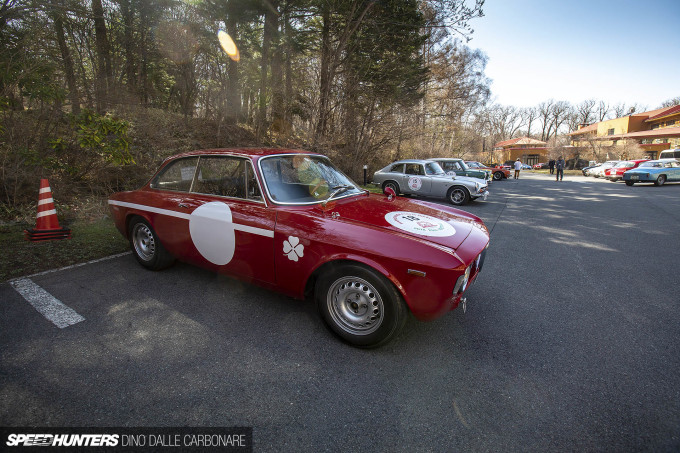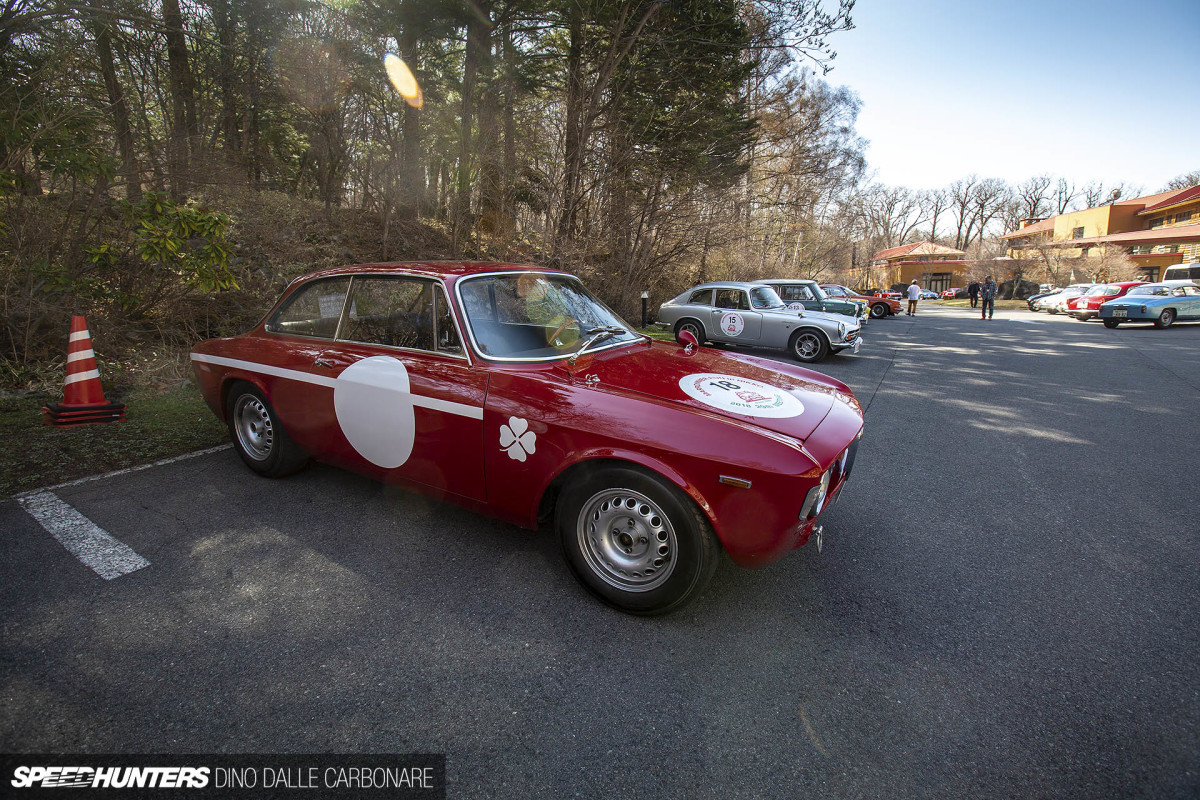 Soft spot number 1,045,895 – the Alfa Romeo Giulia GTA 1300 Junior. These were cars built for one thing only: making the hairs on the back of their owner's necks stand on end every time they tackle a few corners.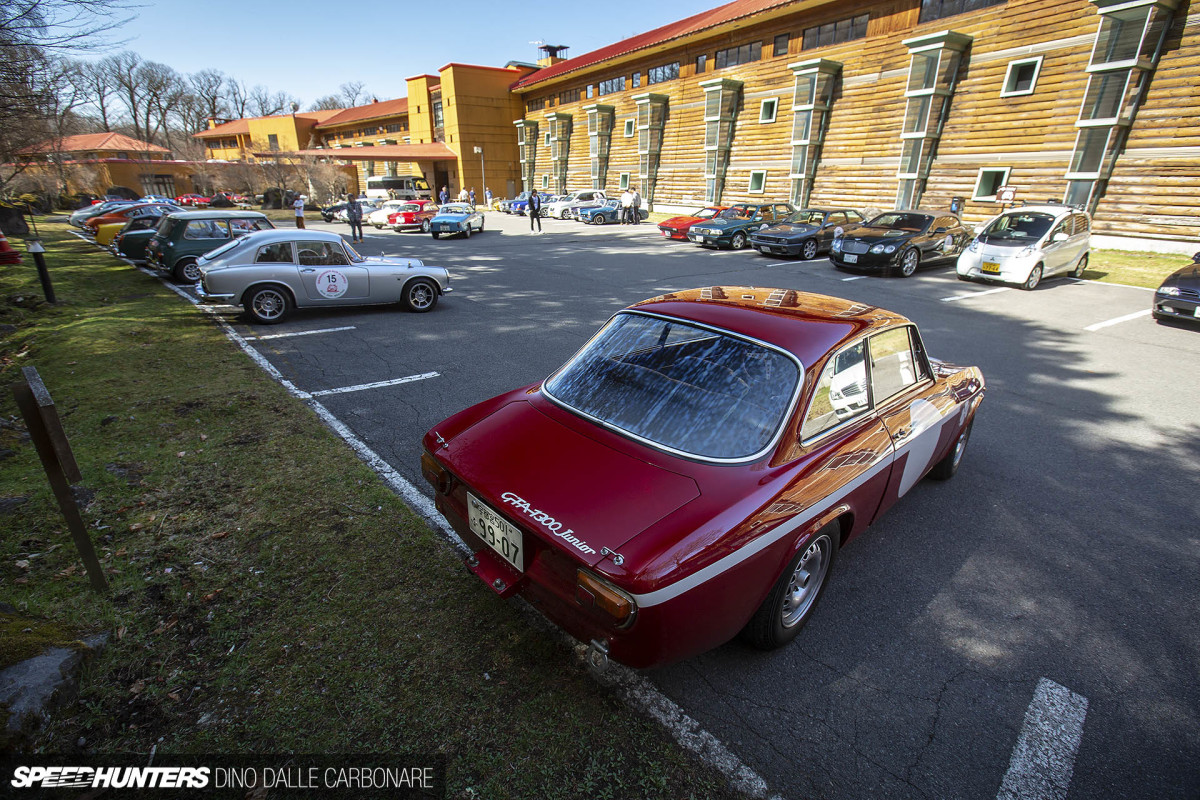 It makes you wonder if today's Alfa Romeo will dust off the GTA badging and apply it to the Giulia? 700hp sedan, anyone?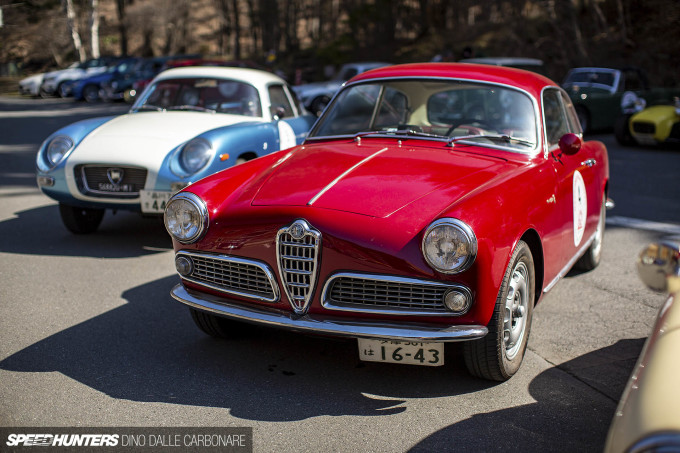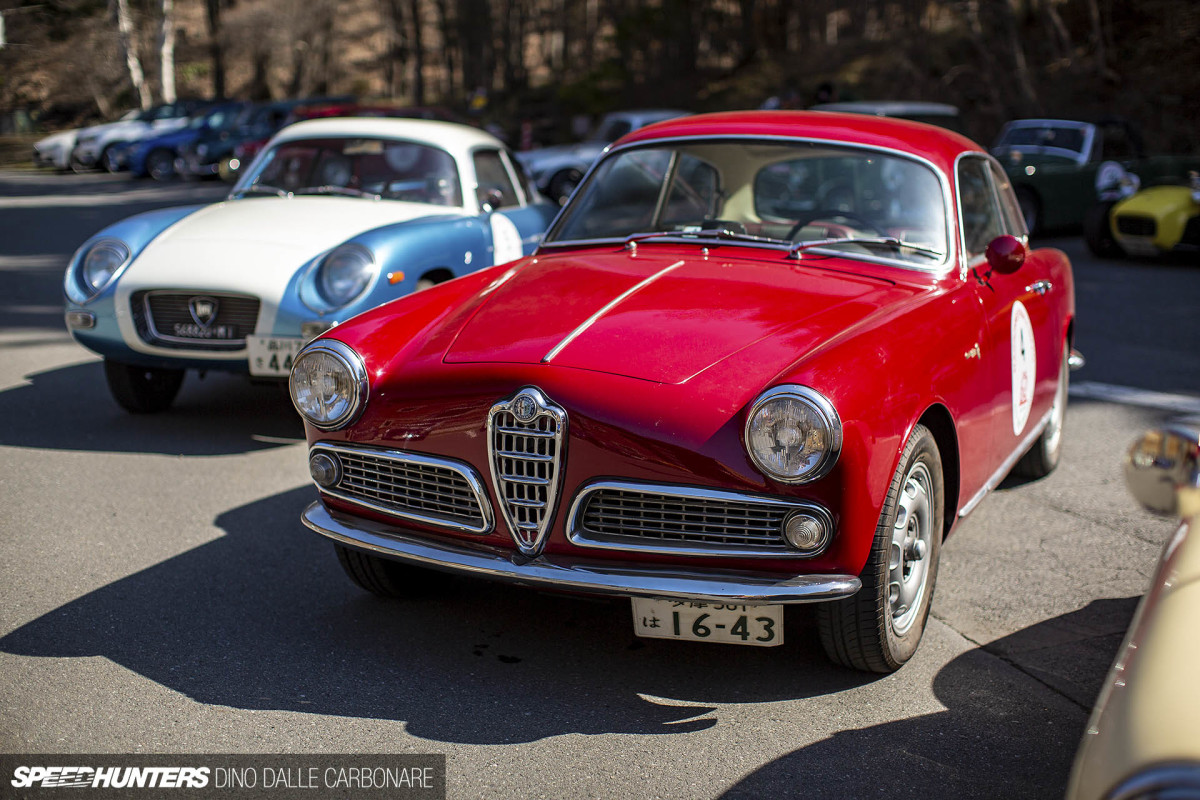 Same camp, different era. This '58 Giulietta Sprint 750B was powered by a previous generation 1300cc four-cylinder engine that a decade later was used in the Giulia. The car was designed by Bertone and all the body panels were shaped by hand in Torino, making it quite an exceptional little Alfa.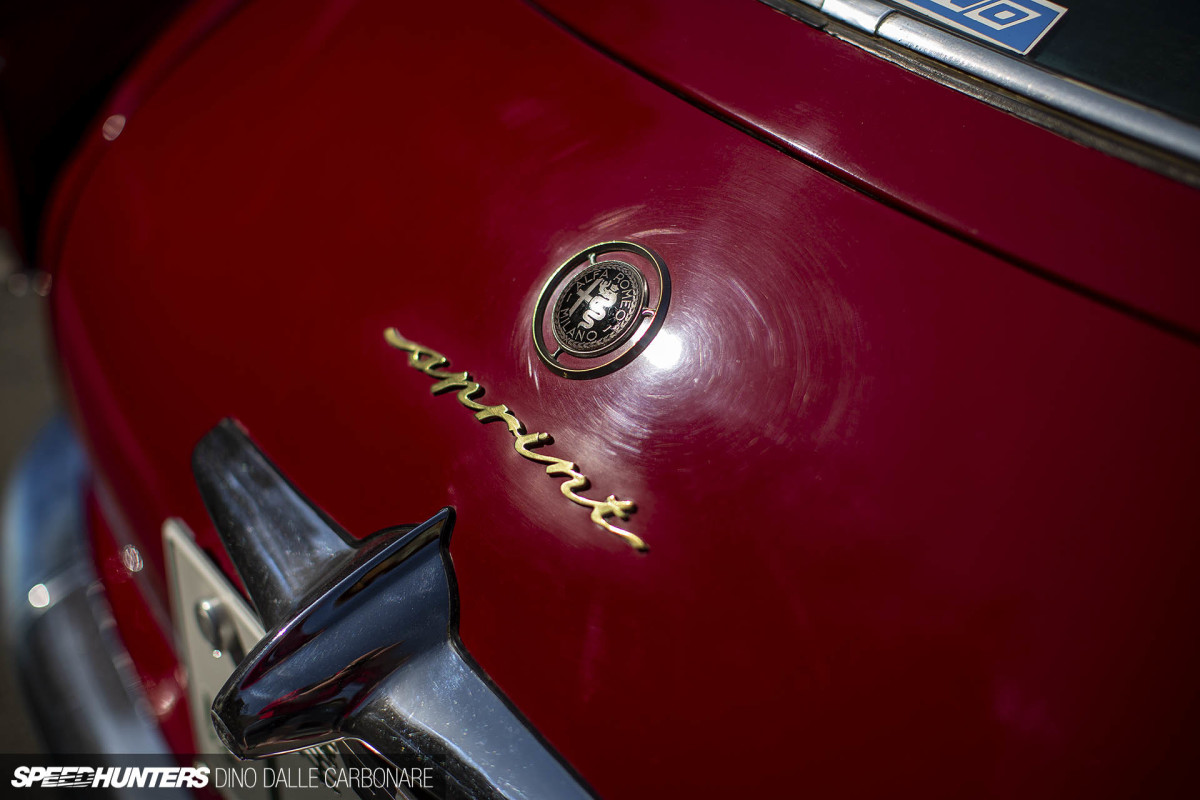 Back to the subject of namesakes, here is another one FCA can use again. It would also be great to see 'gold pack' option for emblems and badges, just like Toyota and Nissan did in the '80s and '90s on some of their big sedans.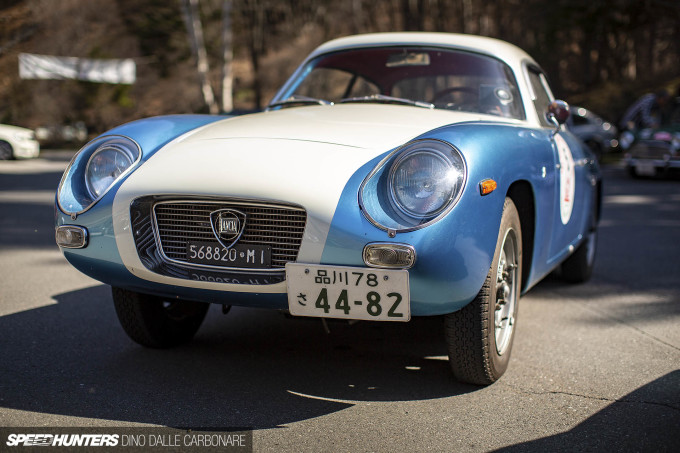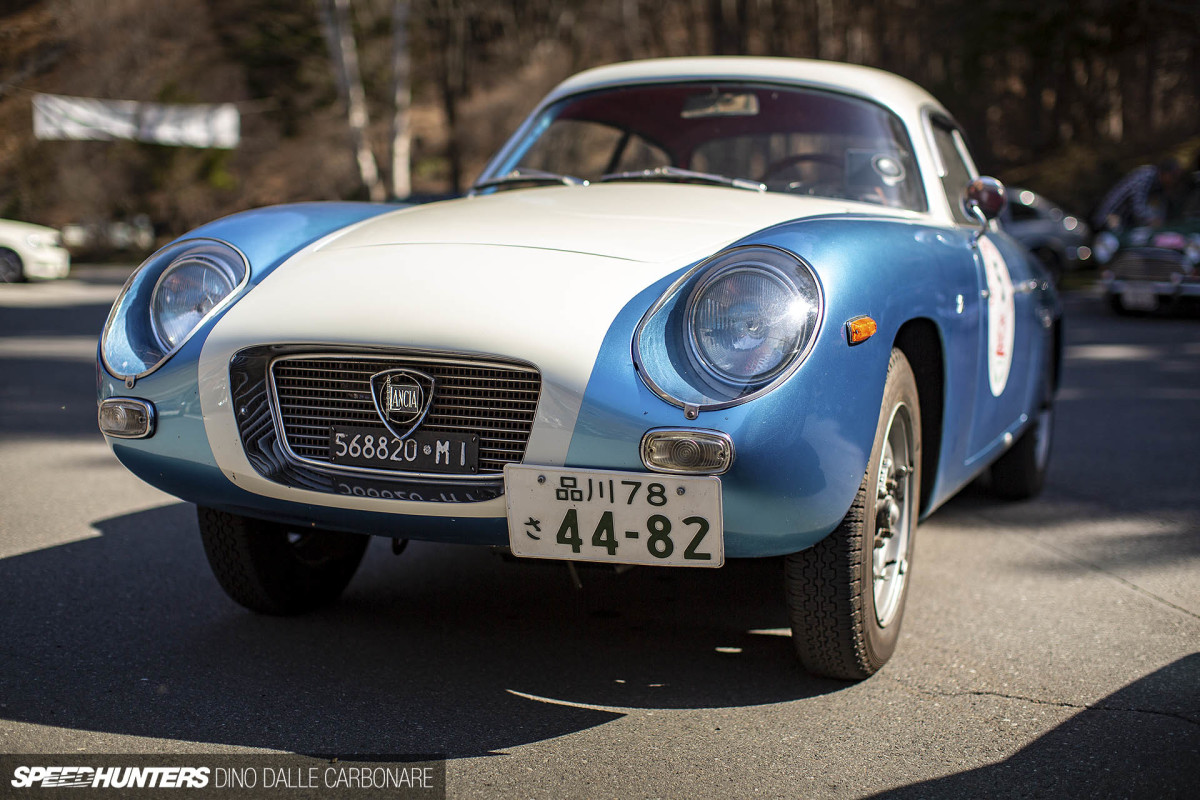 Every time I start writing about Lancia I get a horrible feeling in my gut. As an Italian, it hurts seeing how one of the country's greatest motoring brands has dwindled into nothingness. These days Lancia sells only an Ypsilon city car in the Italian market, but for me the marque will always be the Stratos, the Delta, the Beta Coupe and Montecarlo, the Fulvia or the luxurious Aurelia. And also the little Appia GTE Zagato you see here.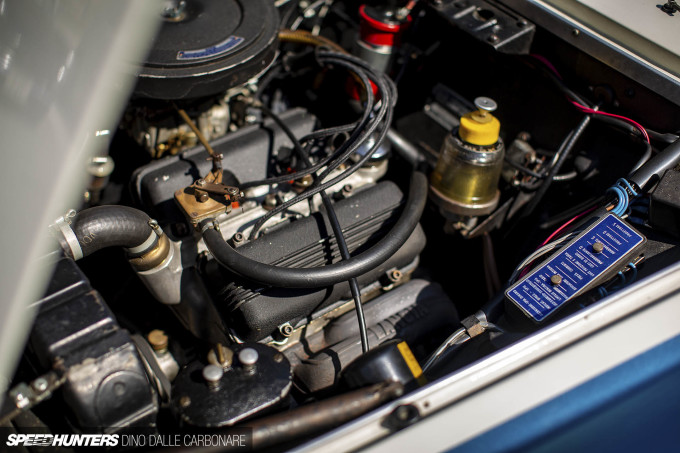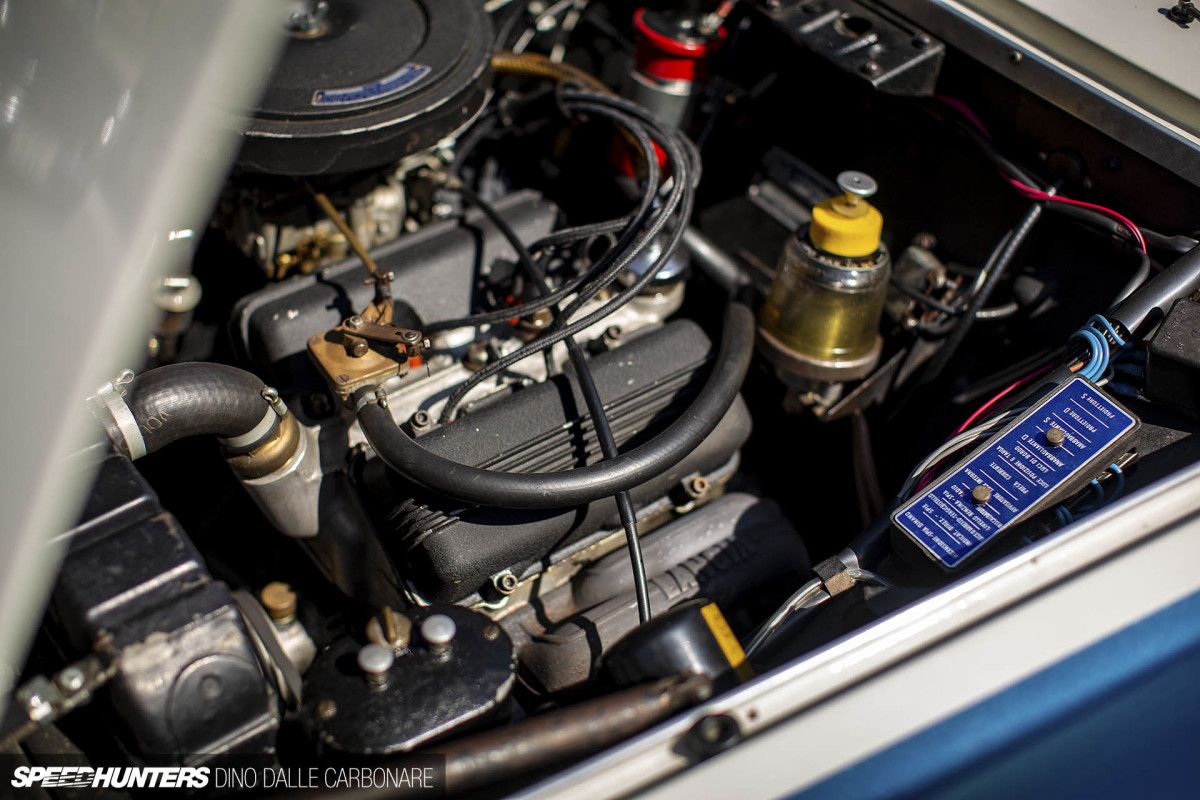 All variations on the Appia platform, from sedans to the various Zagato-bodied coupes, were all powered by the 1.1L V4 engine, possibly the most compact automotive vee-configured powerplant ever made. It's another example of how advanced and not afraid of experimentation Lancia was back then.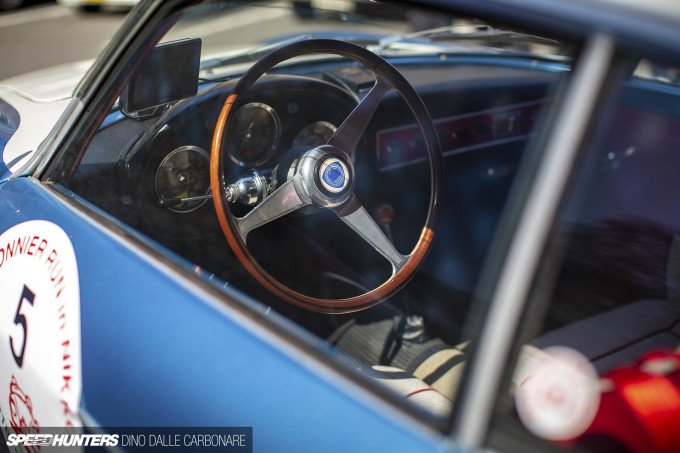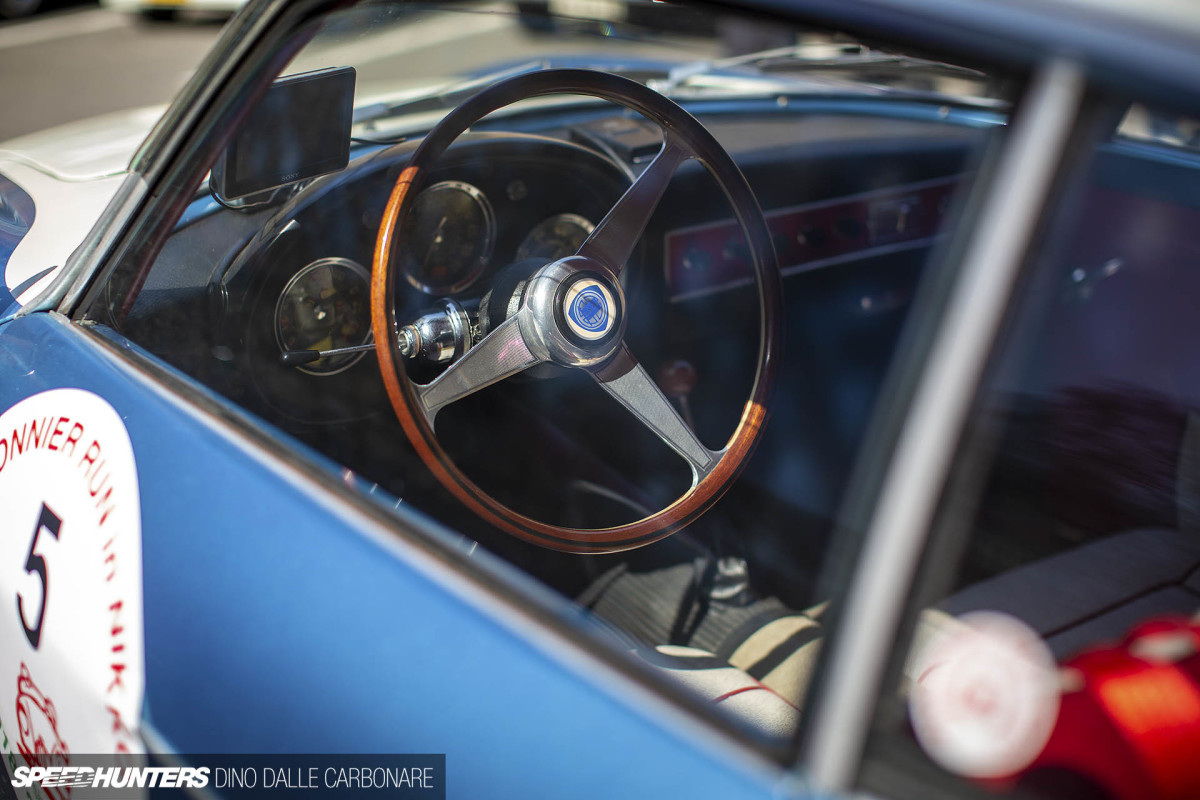 These two-door variants were sporty, but inside still had that level of Lancia quality you would expect.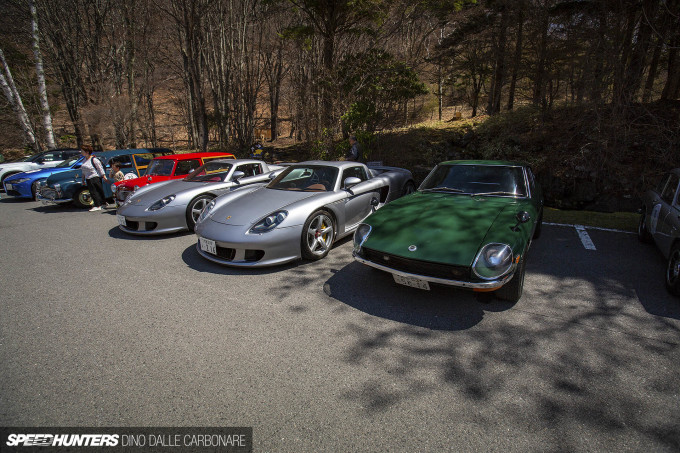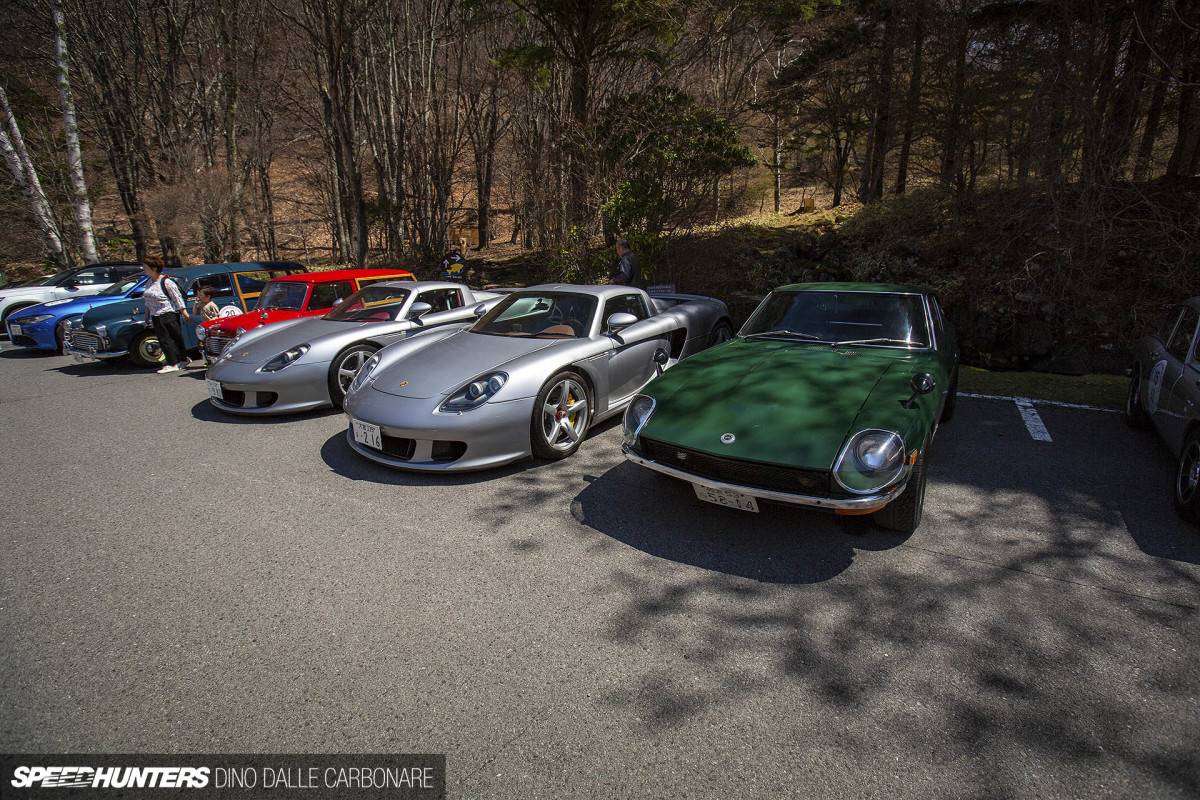 As we were ready to pack up and call it a day this little trio arrived in convoy, with the green Z432 leading. Takamichi ended up talking with the Fairlady owner for some time about S20s and factory options, which gave me more opportunity to grab some extra shots.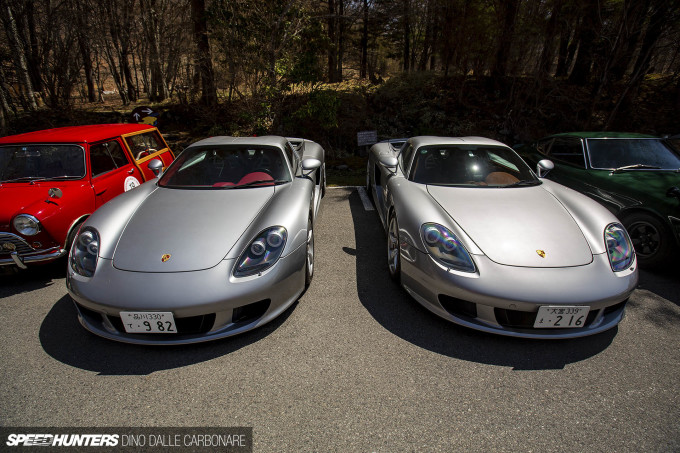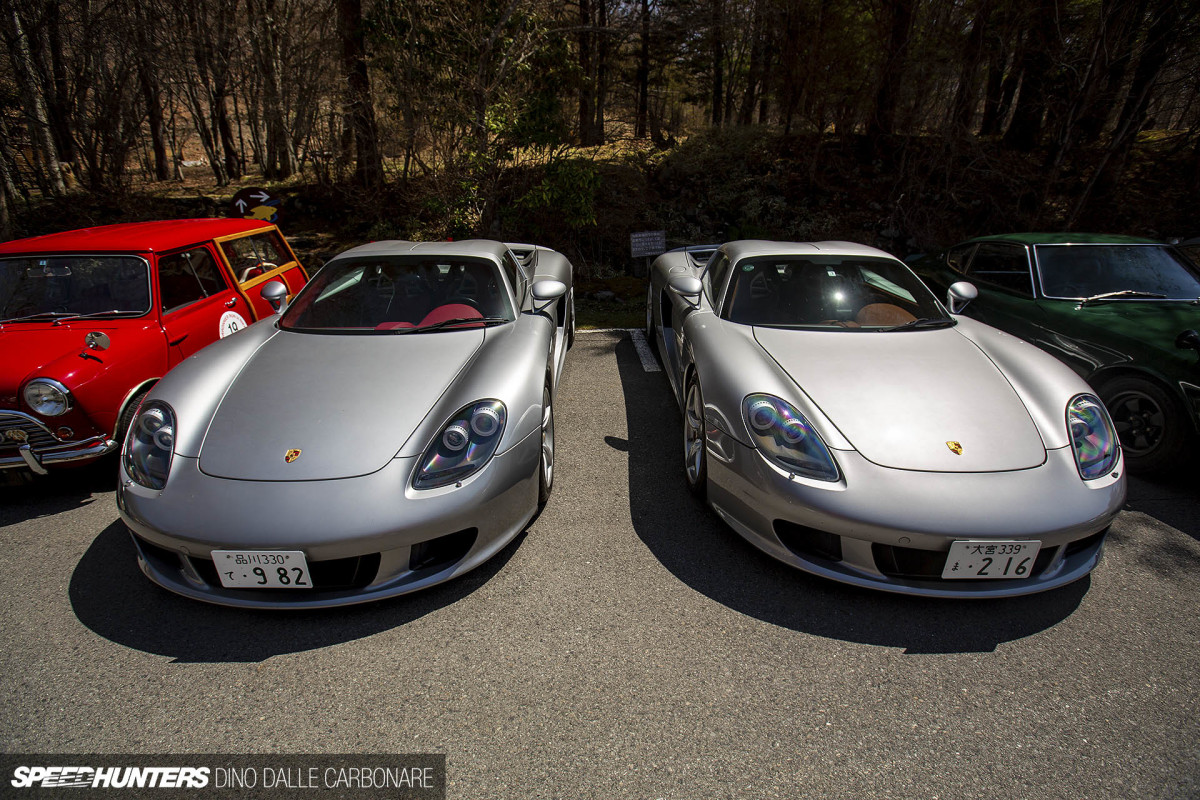 How often do you get to see a pair of Porsche Carrera GTs roll in? They're not exactly vintage, but definitely extremely desirable and massively collectable.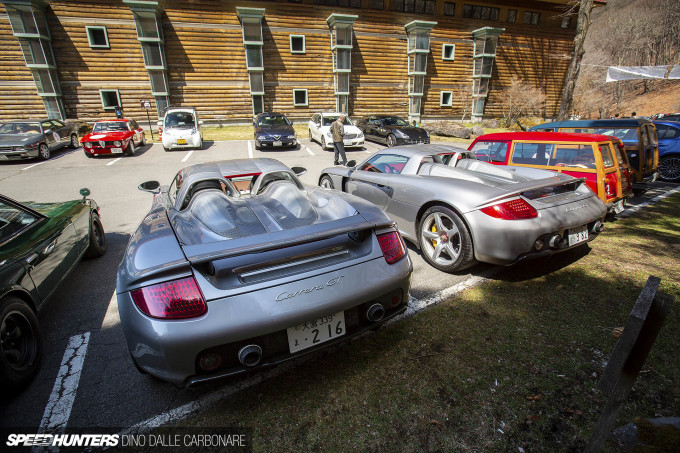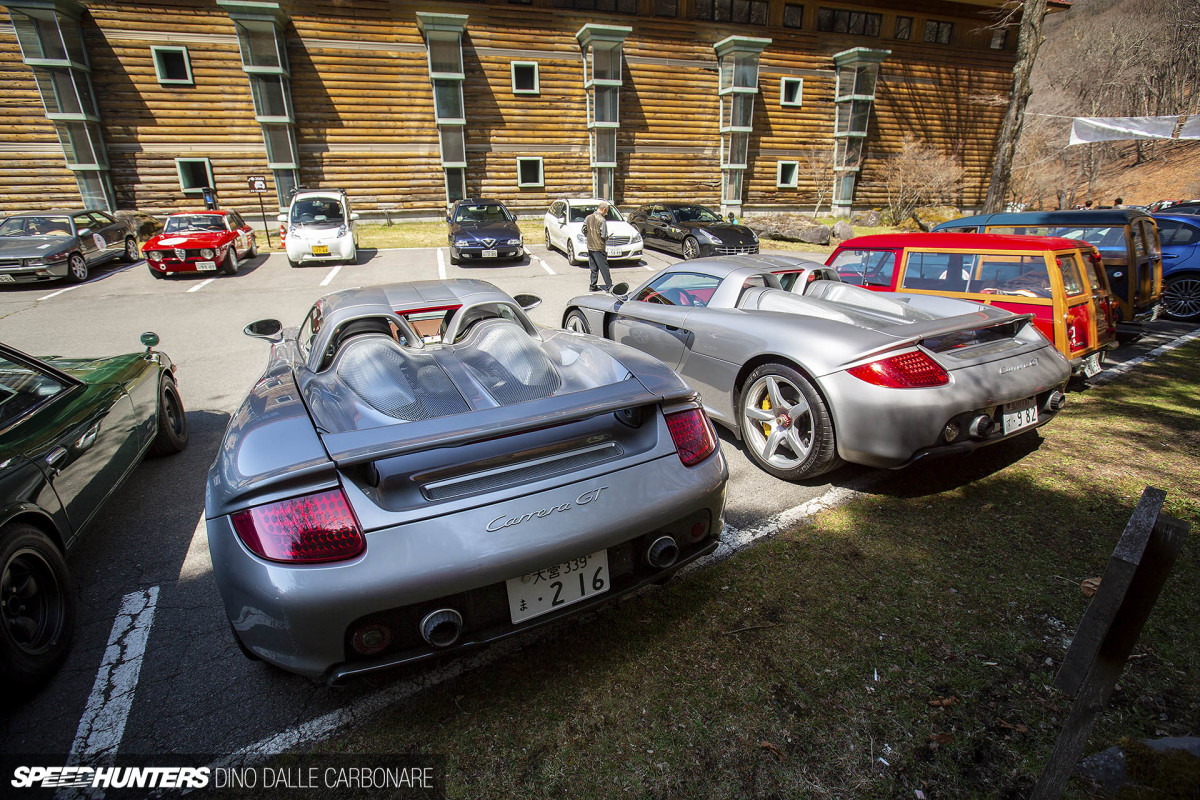 So much awesomeness in one little hotel car park. As always it's the spotlights that I look forward to sharing with you, and this time around I chose two cars that I wanted to expand on for the simple reason that I personally like them a lot. I hope you do to, so make sure you check back soon to see what they are.
Dino Dalle Carbonare
Instagram: speedhunters_dino
dino@speedhunters.com