Having experienced the festivities of R34 Day at Fuji Speedway last year, I knew that the 2018 event would once again cater more towards the affordable 10th generation cars. I'm talking about Skylines of ER34 and HR34 denomination.
With R34 GT-Rs still fetching absurd money on the Japanese used market – and therefore everywhere else in the world too – finding owners who take their cars out let along modify them is becoming extremely rare.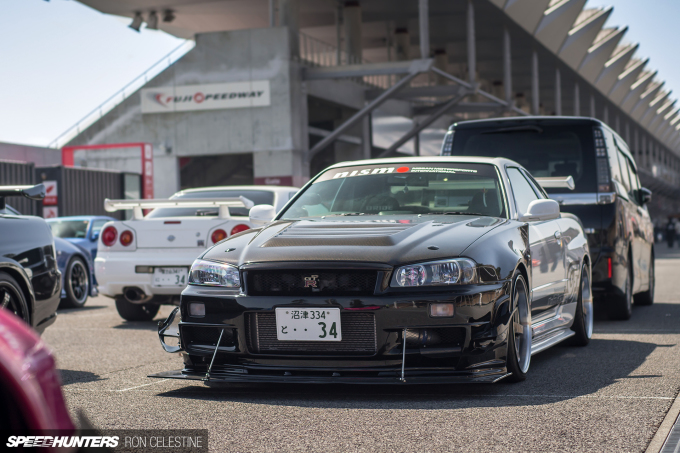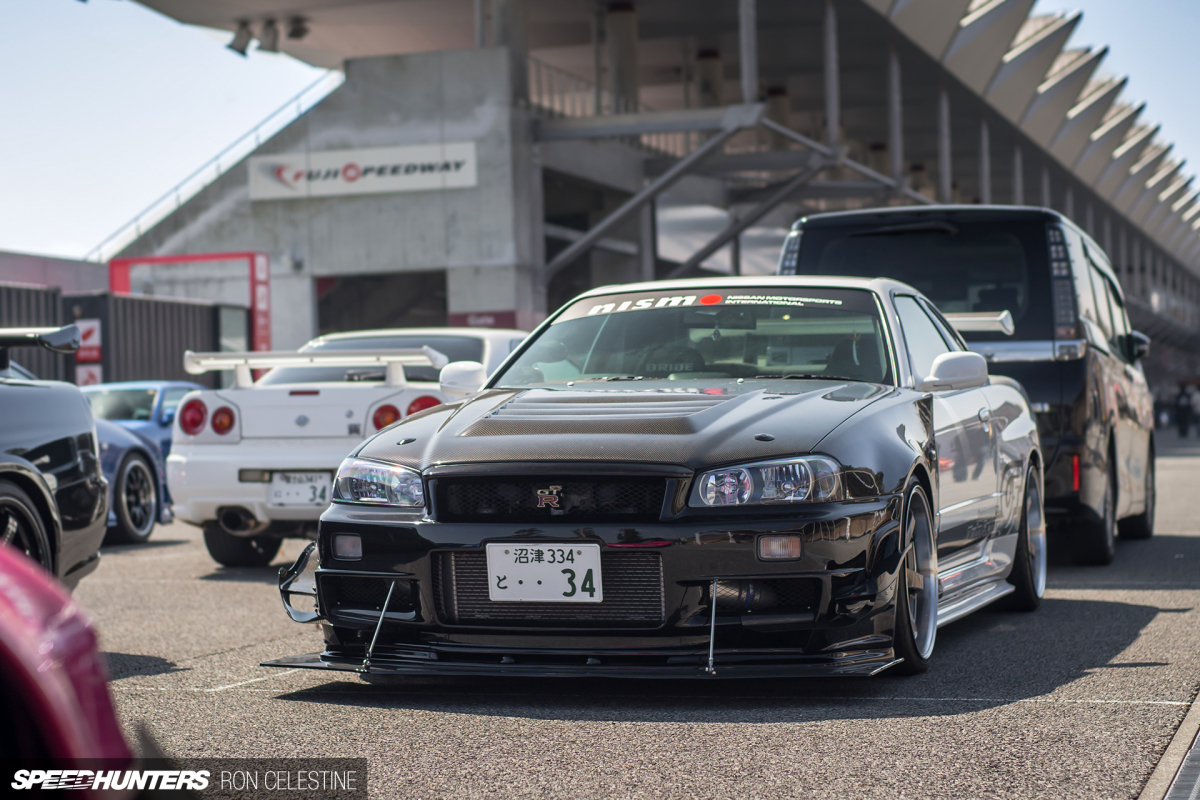 Truth be told, I can understand their logic, so whenever I spot a non-standard R34 GT-R these days, you can be sure that I am going to take a closer look.
The owner of this particular GT-R has left no stone unturned in pursuing a balance of function and form, and the result is one aggressive looking Godzilla. The Nismo front fenders and carbon fiber hood help evacuate hot air from the engine bay while adding just the right amount of style to the GT-R.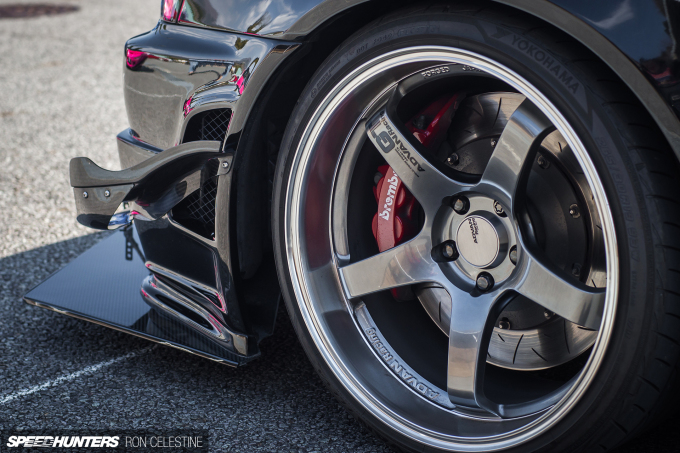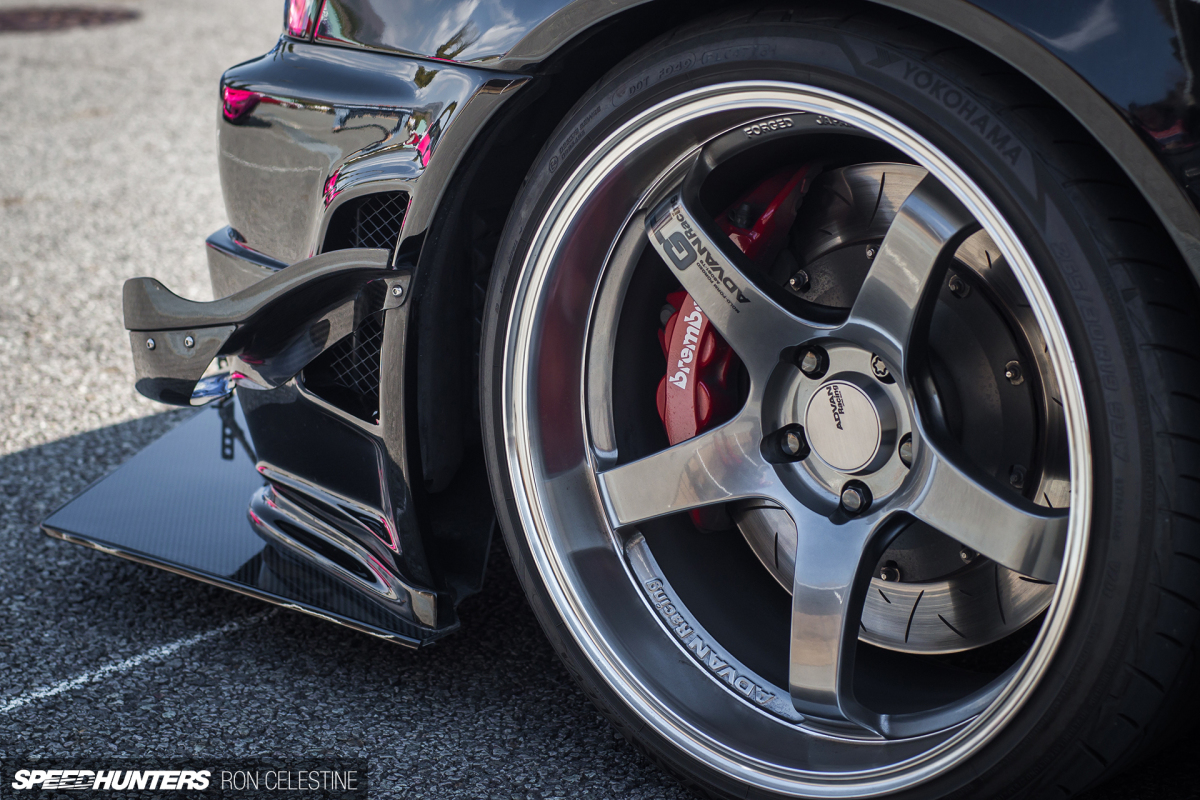 19-inch Advan Racing GT wheels provide a functional, lightweight solution and just enough room for a large Brembo brake package to fit behind their spokes.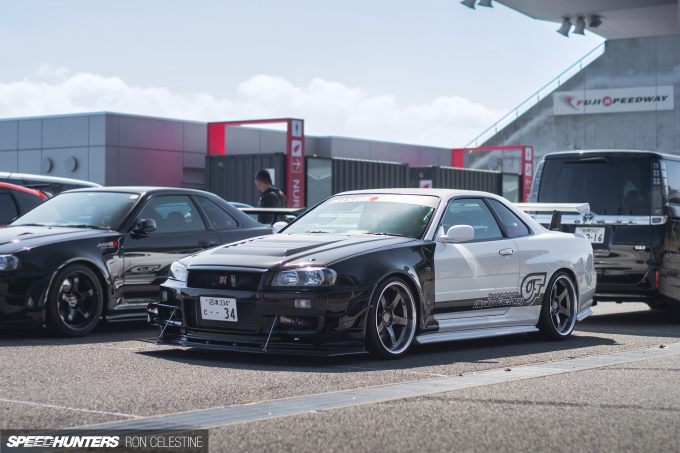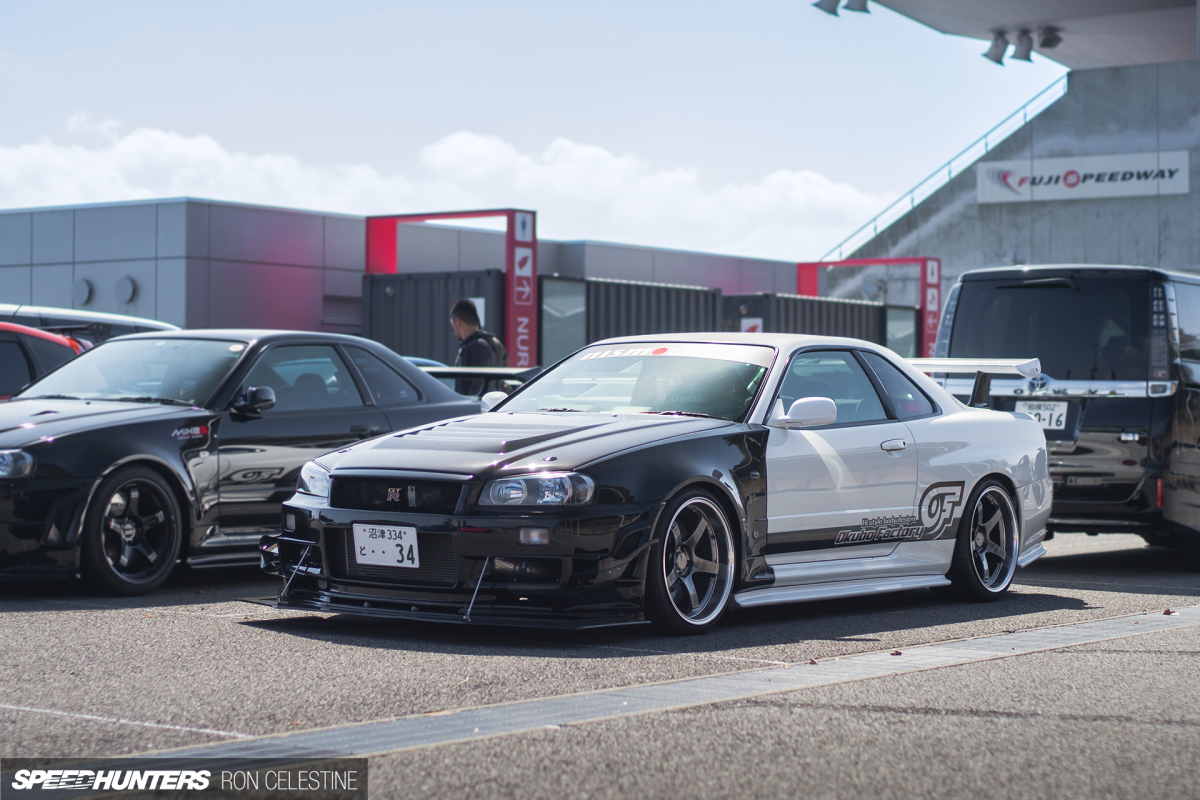 They also look absolutely stunning with the perfect fitment thanks to some suspension modifications.
The one bad thing about going to massive events like this is you'll rarely find a car's owner to ask questions and see what other secrets might be hidden. But based off the obvious upgrades and stickers representing Okubo Factory and Veruza – two shops specializing in tuning Skylines, both of which I need to check out pretty soon – we can assume there is plenty of power to go with the form.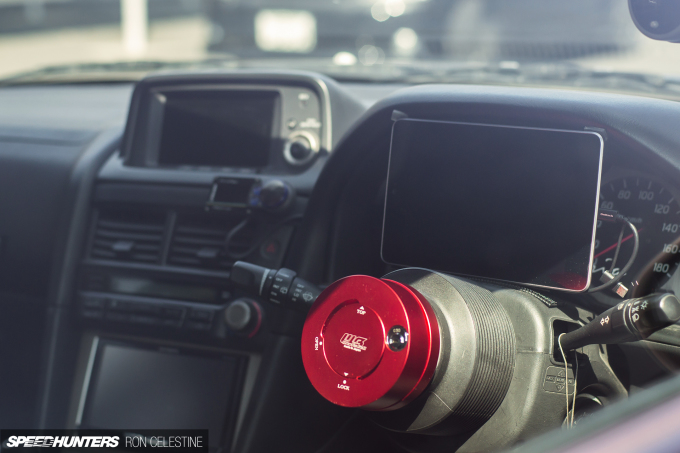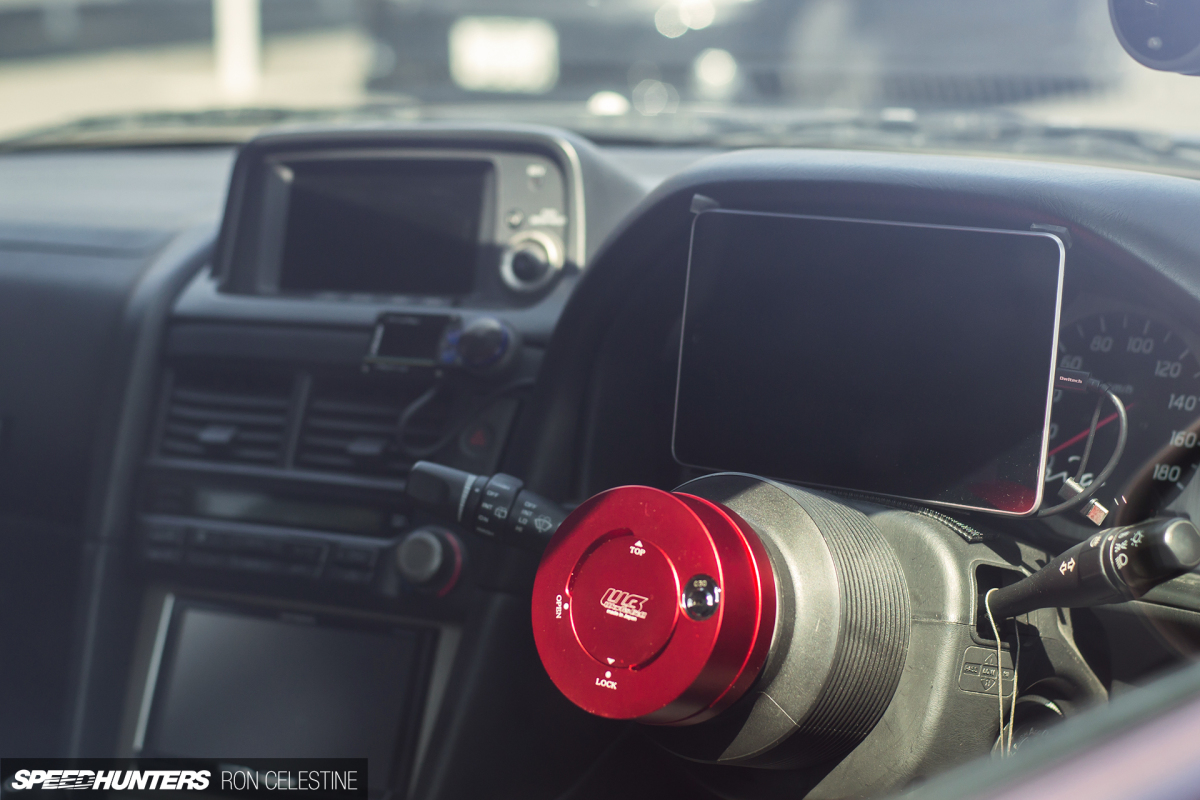 Inside, the original driver's seat has been replaced by a Bride bucket. There's Defi gauges on the A pillar, and the most interesting thing, a tablet custom mounted to the steering column converted to act as a Defi Smart Adapter which can relay even more vital data to the driver. The latter is not a bad option if you want to keep your original dash intact but add a bit of technology to the mix.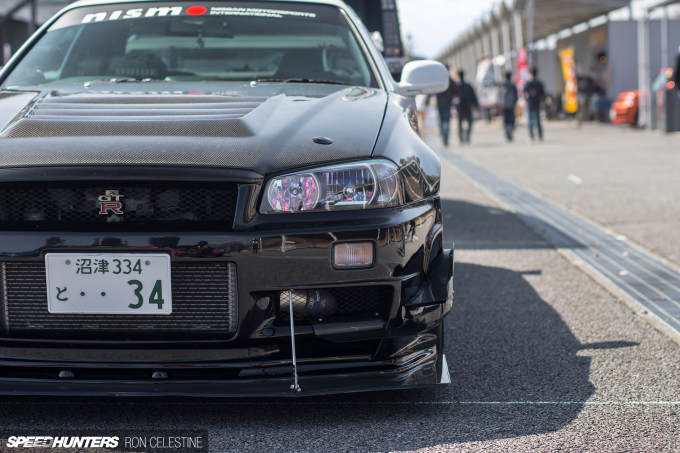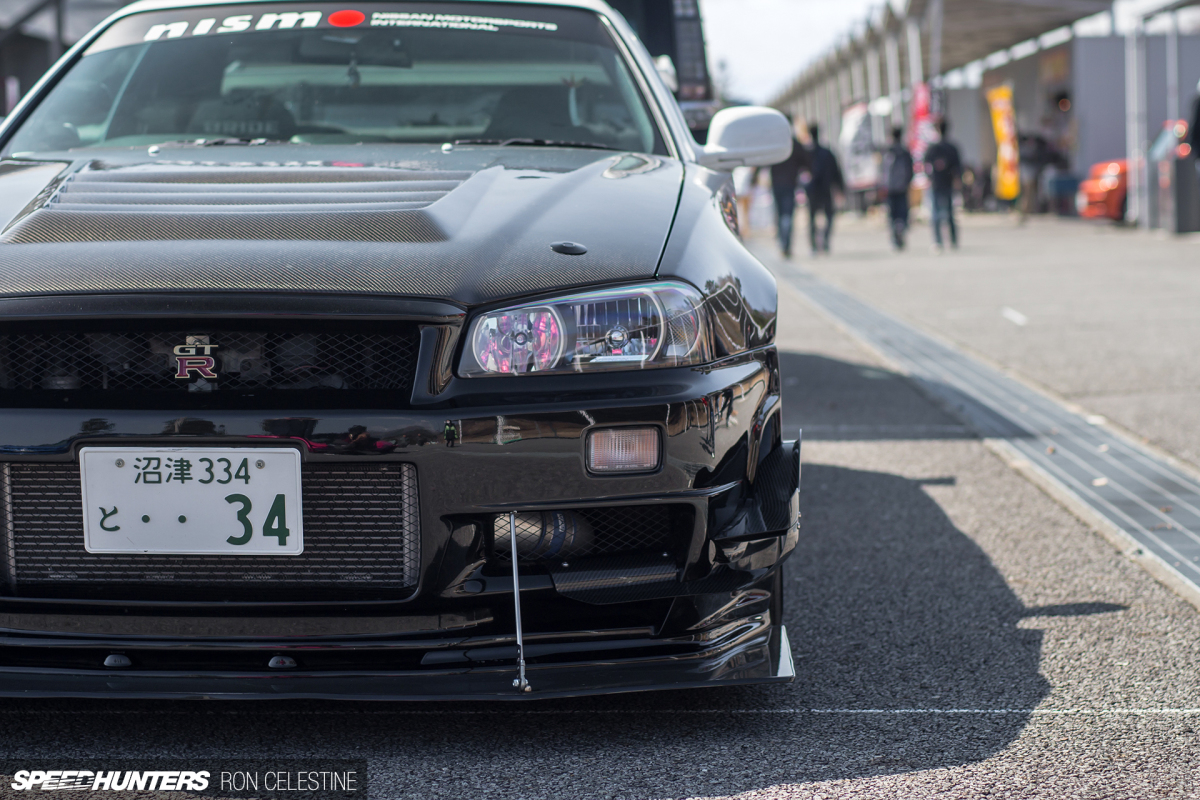 I really wish I could have meet the owner of this GT-R to say thank you for taking the path less traveled in modifying, and driving their car when more and more owners are leaving them tucked away as their values continue to climb.
Ron Celestine
Instagram: celestinephotography