The Invasion
It seems like it was only yesterday that I was roaming the upper parking lots of Fuji Speedway surrounded by an endless sea of Nissan Skyline R34s in celebration of R34 Day (3/4).
Just like 7's Day (7/7) and 86 Day (8/6) after it, R31 through R34 Skylines models are celebrated during the first week of March across Japan. And every year, proud R34 owners meet up at the country's most iconic race circuit for a day of festivities.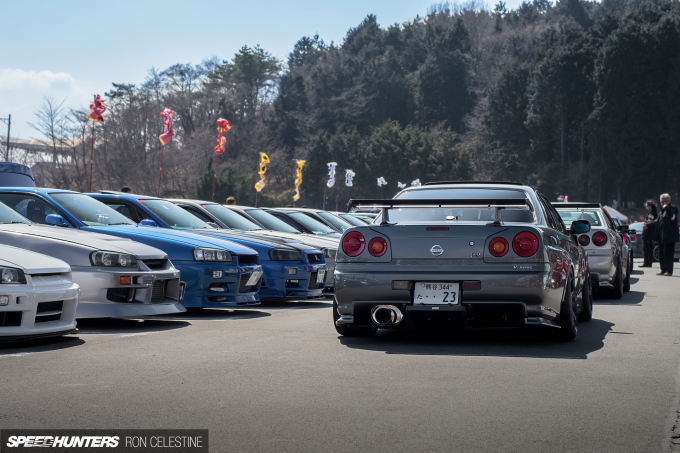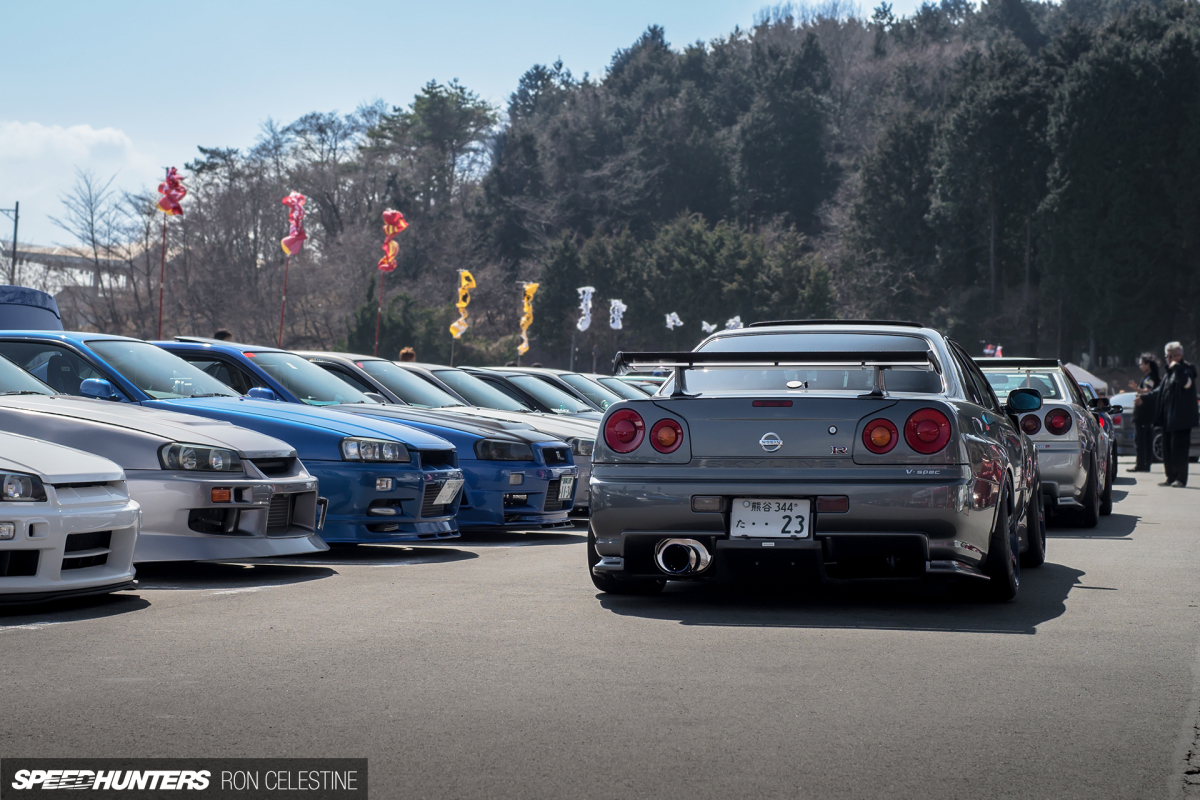 The 2017 event was great, so I was eager to see how this year's would differ. How would the turnout compare? Would fresh new faces stand out in the crowd, or would it be the same group as last year?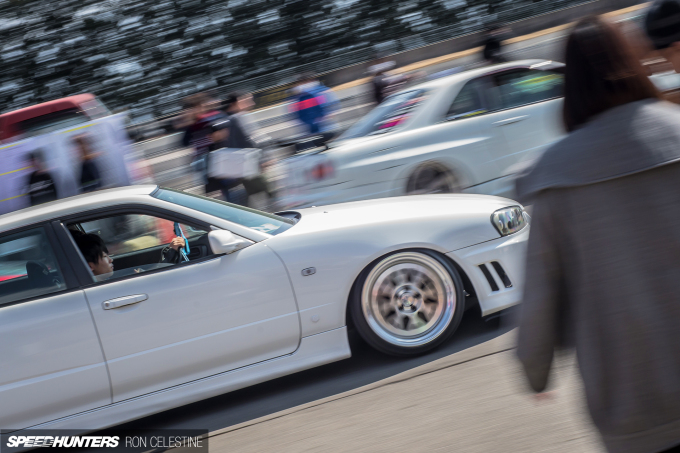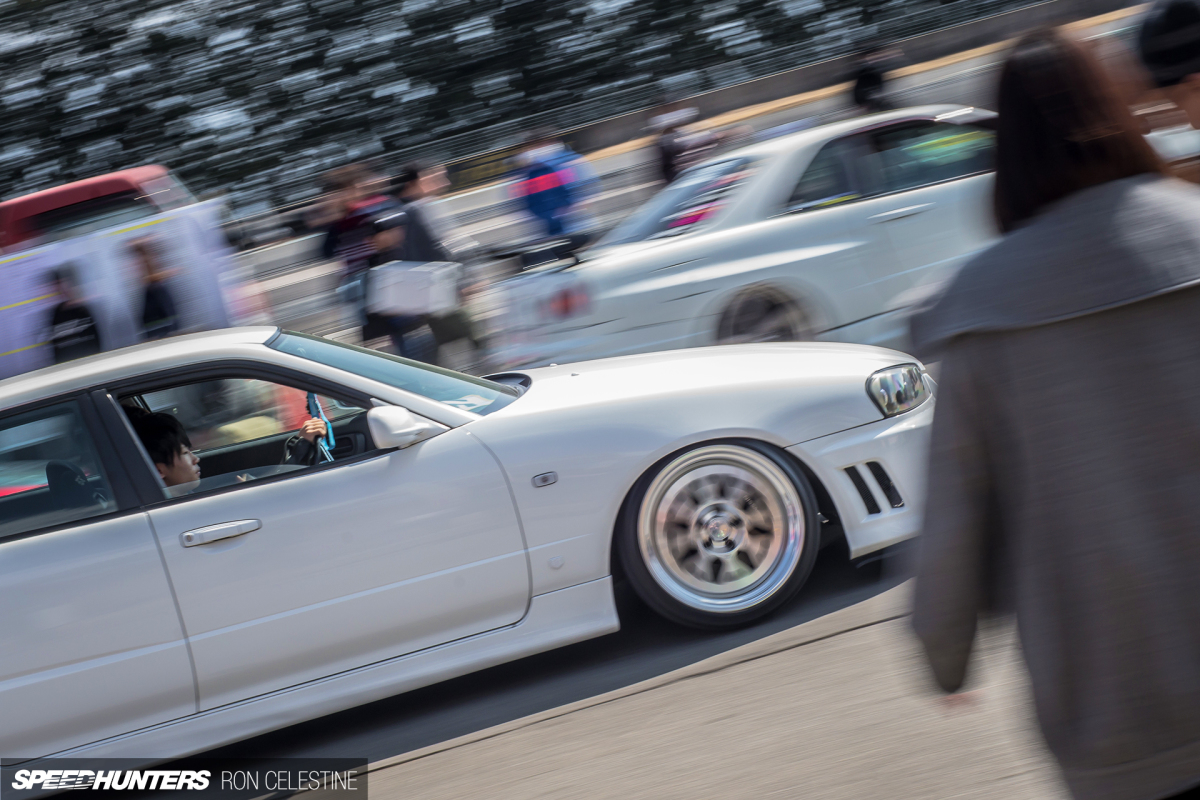 That last question was an interesting one for me, because since I moved to Japan and began attending events like this, many faces have become familiar. Don't get me wrong, it's not that I don't want to see the same faces because a lot of these people have become my friends, but the lack of fresh faces confirms the notion that the younger Japanese generation just aren't interested in cars.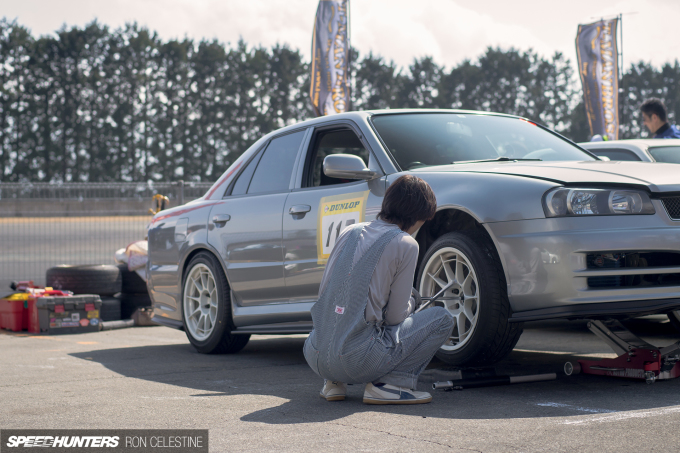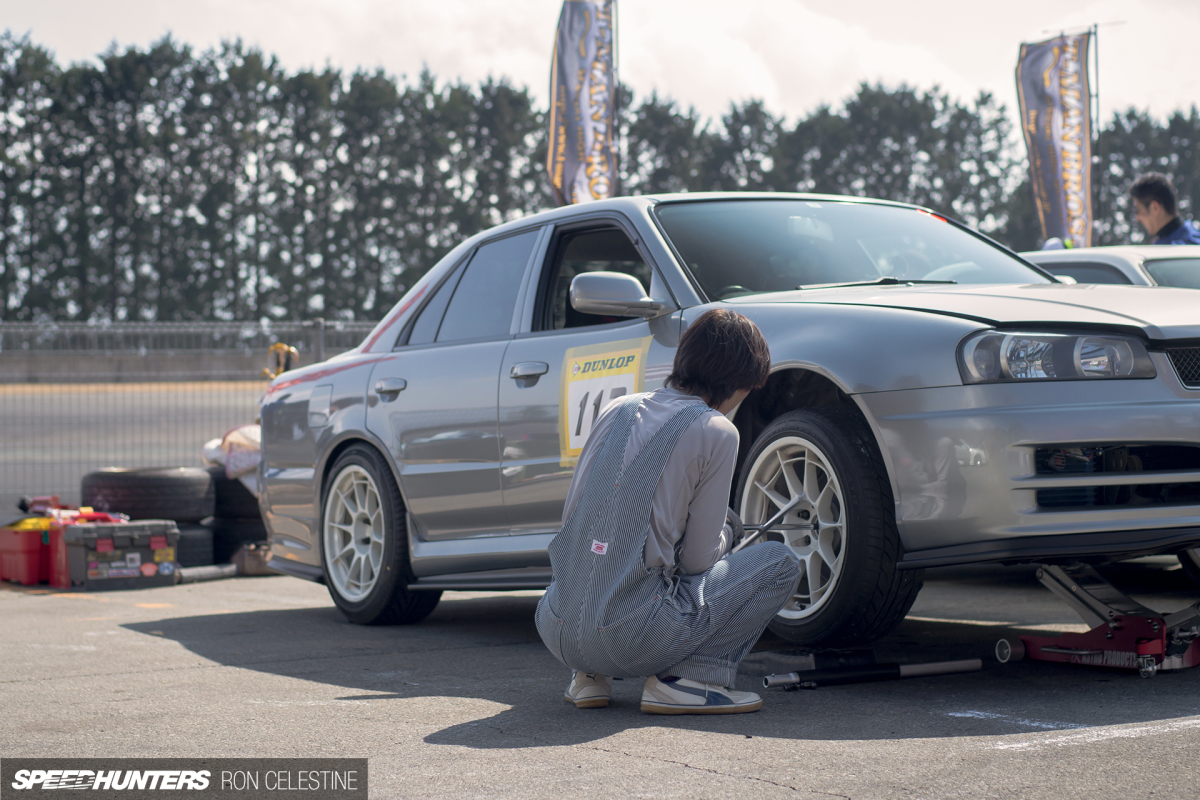 This especially rings true in Tokyo where having a car is not really necessary thanks to one of the best public transportation systems on the planet. In fact, unless you're a hardcore petrol-head, the cost of simply owning a car – taking into account a place to park it – is a real challenge in Japan's capital city.
The difficulty in finding a parking space on the upper side of Fuji Speedway meant that my question about the turnout was answered; the venue was just as packed as it was last year with people driving from all over Japan for the event.
One thing I did notice, however, was the lack of BNR34 GT-Rs. With domestic values still climbing and no sign of them leveling off anytime soon (a BNR34 V-specII Nür with only 10km on the clock sold for a little over US$300,000 at this year's Tokyo Auto Salon), more owners are thinking twice about taking their precious cars out and even harder about making any modifications to them.
That's where the ER34 and HR34 come into play. With their prices under control – for the time being at least – many owners are turning to these models and letting their imagination run wild.
This year's 'dress up' contest was a strong indicator of this; the cars on show ranged from drift-spec builds to static monsters eating up pavement.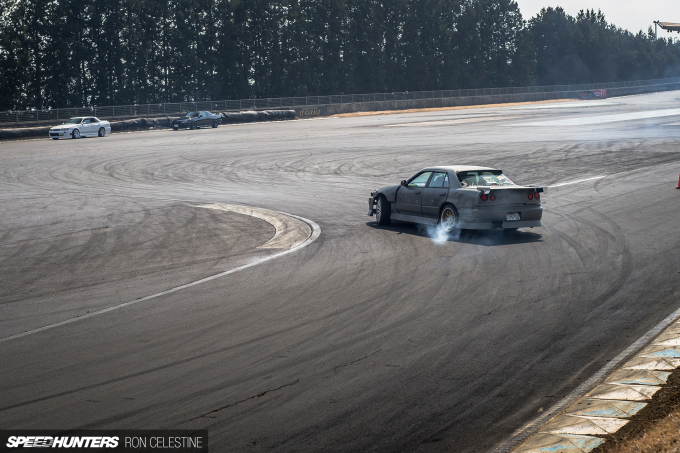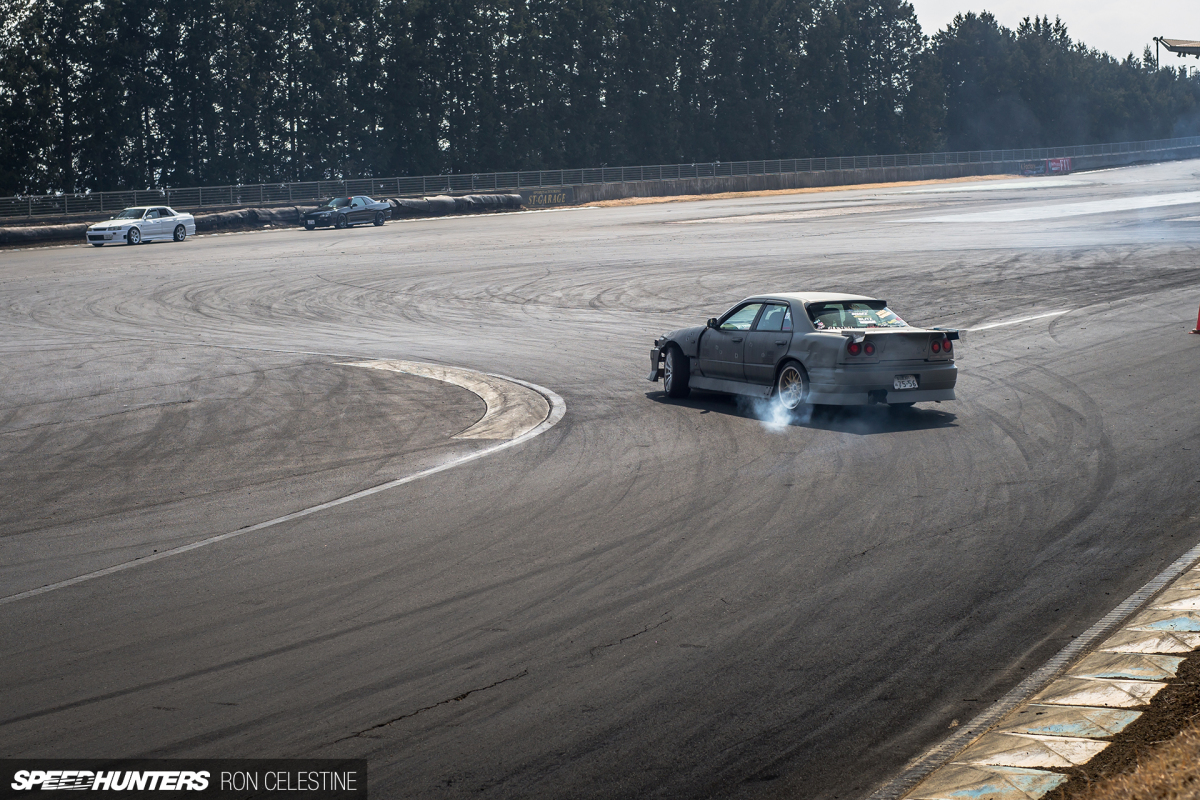 For the drift contest, points were be rewarded to those with aggressive entry speeds, minimal corrections, and tire smoke – just like in the D1 Grand Prix.
One noticeable change from 2017's event was a reduction in the number of vendors showcasing their products. Of course, the big name brands including Tomei, Bride, URAS, and Work Wheels all made an appearance, but the lesser known shops that showed up last year were nowhere to be found. I had to pry myself away from the Tomei booth before I emptied my bank account.
With my wallet safely tucked away, it was time to take one last look through the parking lots before calling it a day. A thought lingered on my mind as I paced up and down row after row of R34s…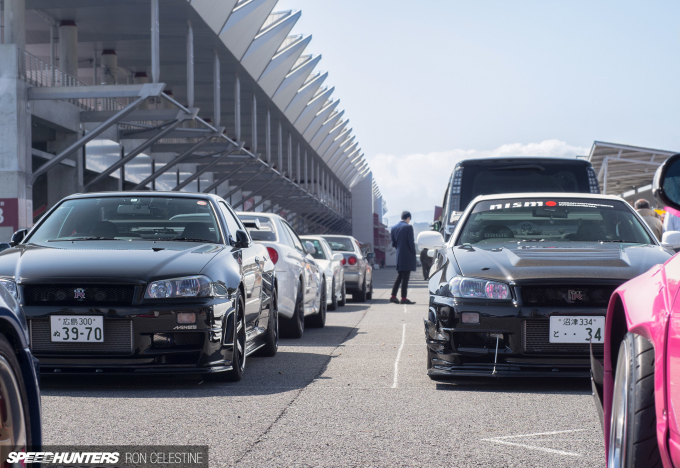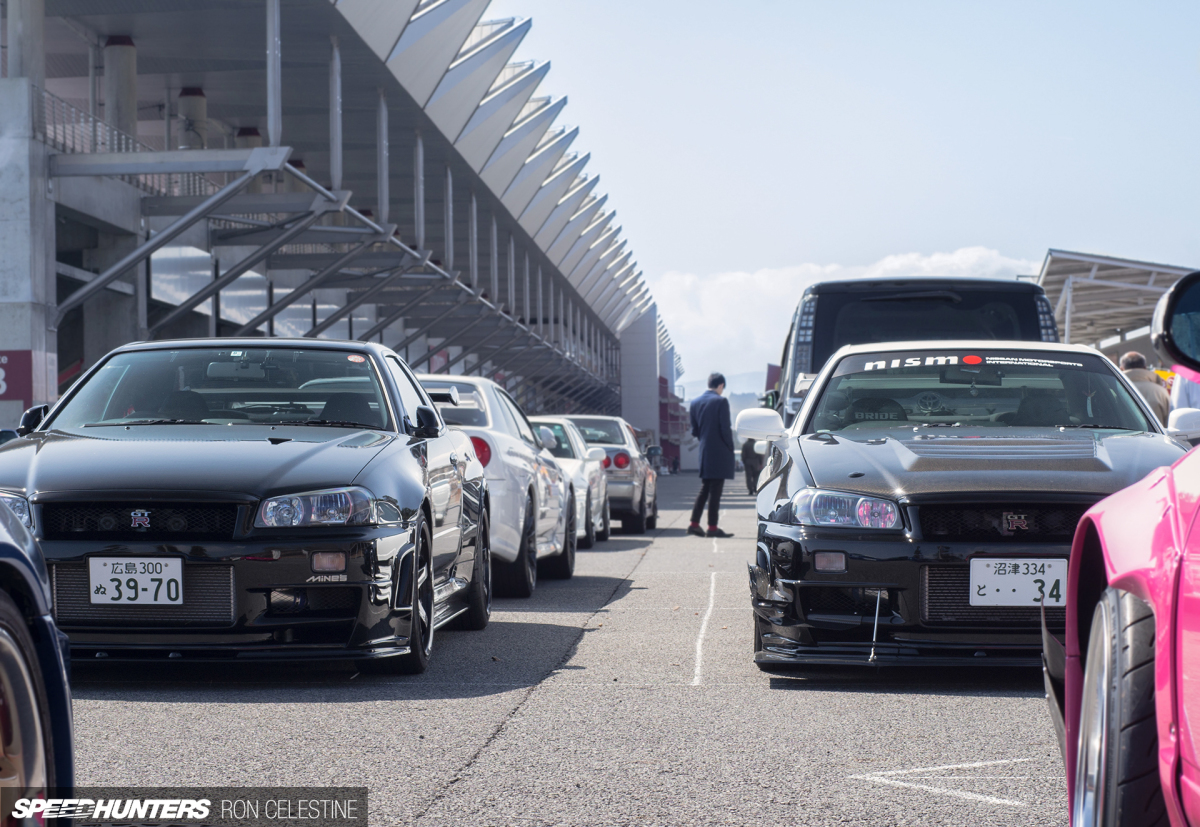 Will there be a day when the ER34s become as valued as the GT-R? I'm thinking no, simply due to the fact that almost three times as many ER34 variants rolled off the production floor compared to the BNR34.
With so many being turned into drift projects and borderline missiles, however, I wonder how that will affect the pricing of a clean, unmolested examples.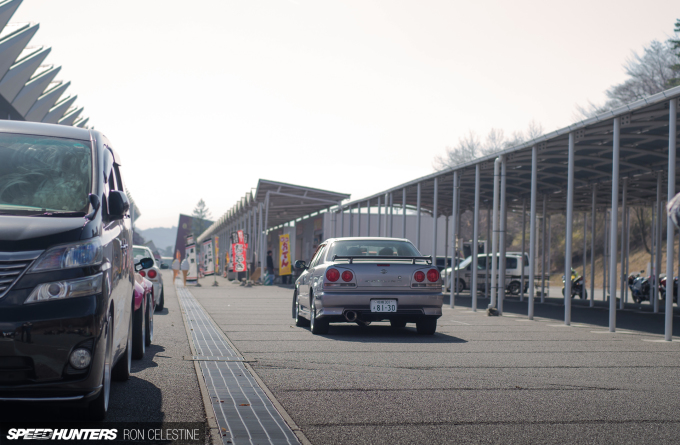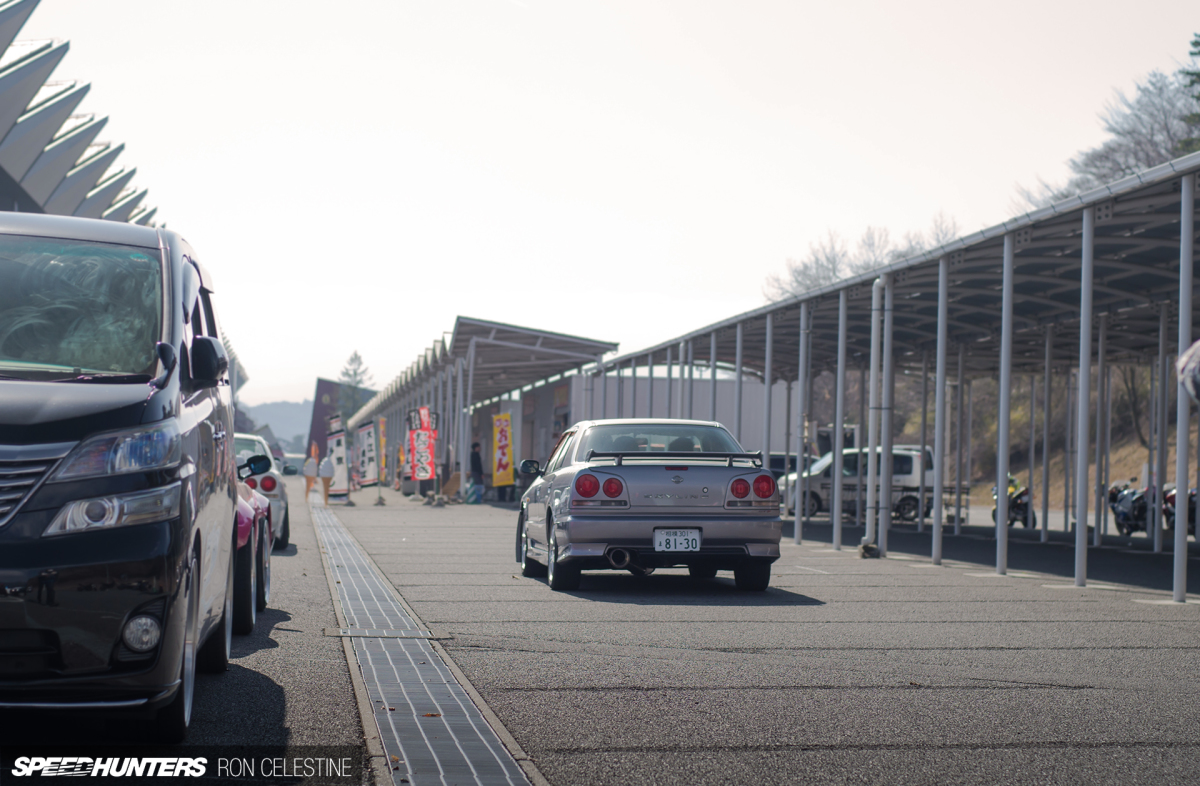 Let me know what you think in the comments below!
Ron Celestine
Instagram: celestinephotography
The Cutting Room Floor