The Lovable Exotic
Who doesn't love the first generation Honda NSX?
If you don't love it, I have to say you're just wrong. It's the '90s sports car that can and does do everything. There are plenty of full-on show builds, canyon carvers, track monsters, and even daily drivers in existence around the globe.
Jami Rahman's NSX has been at least a bit of all these things during the seven years he's owned the car. He describes the NSX as something special; it's a true exotic but it doesn't have the major compromises other cars in the same class do. At the end of the day, it's still a Honda.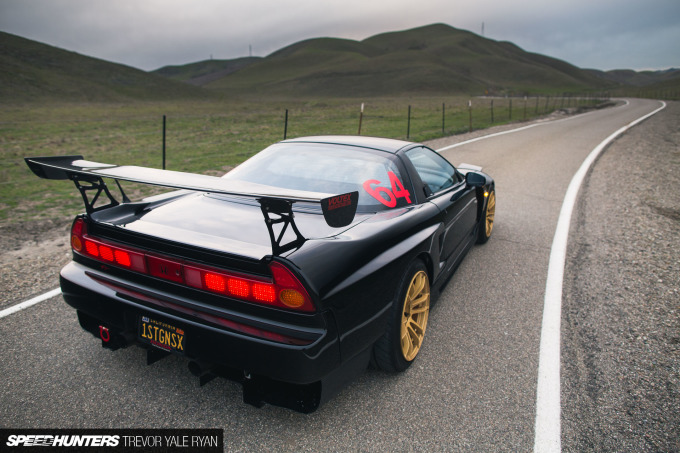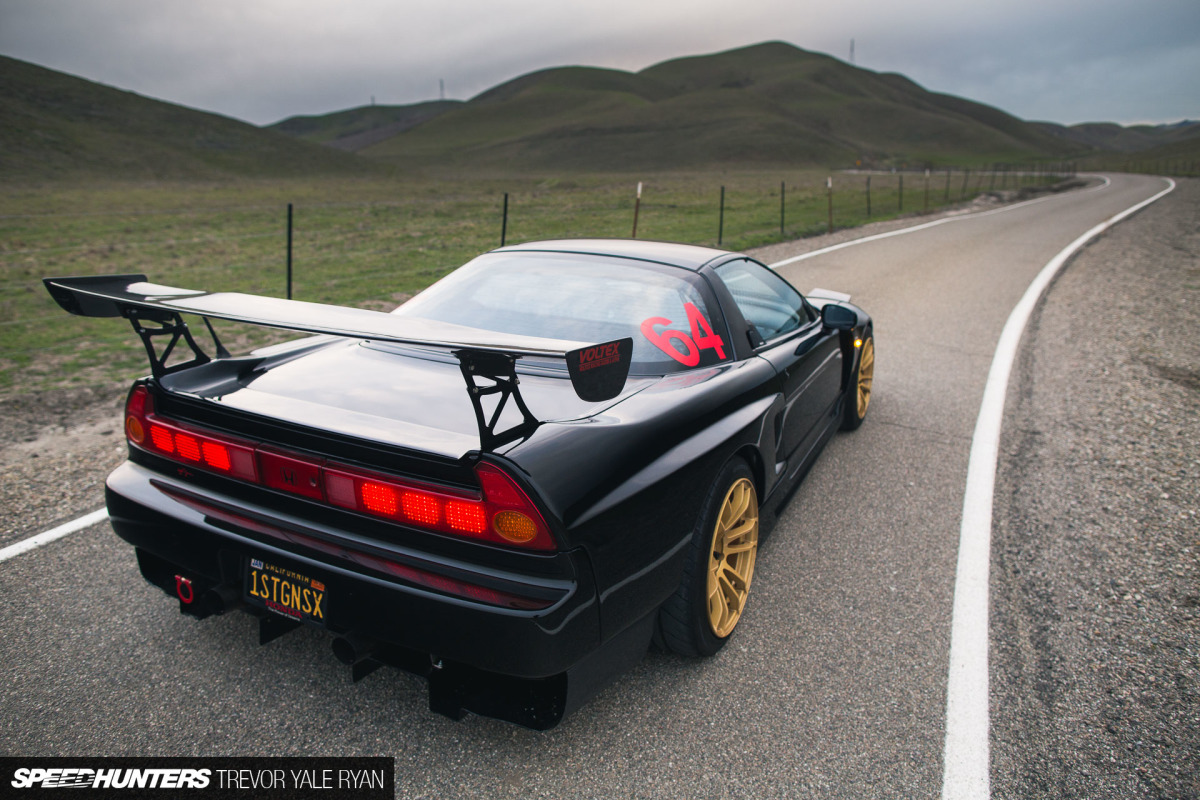 Jami always loved the NSX's aesthetics. Thinking about it, it's a bit crazy how the aftermarket for these cars has evolved to keep them looking as modern as ever while still maintaining that '90s charm.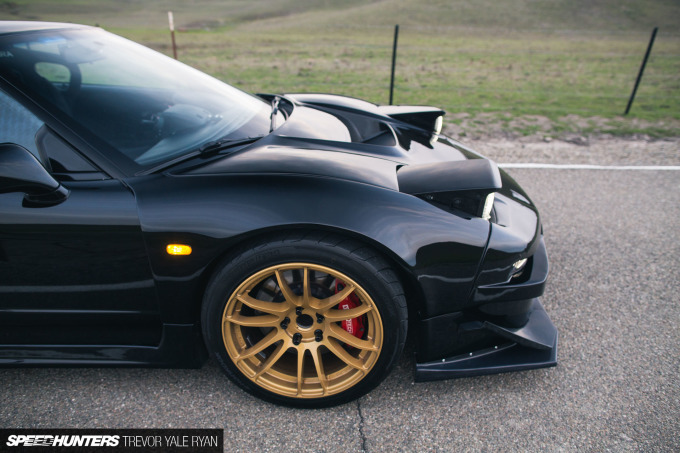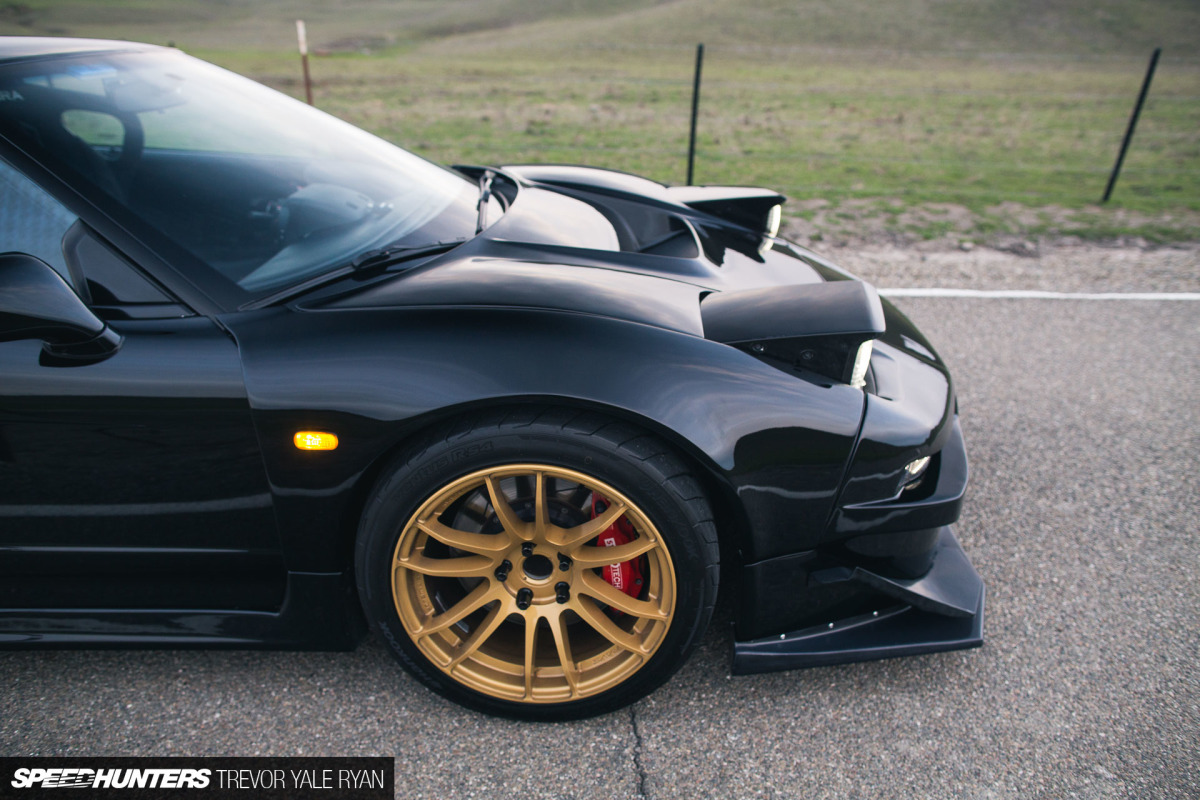 Having previously owned a Miata with even-more insane mods, the move to the NSX was a big jump for Jami. There were other options too, and after parting with the Miata he went on the hunt for either an RX-7, an S2000, or an NSX.
However, it was his wife Linda who really pushed Jami to go for the NSX; it was the car he had always talked about, ever since they met. Jami got lucky on eBay Motors on a car in Manhattan, and ended up purchasing it sight-unseen when the market was at its lowest point.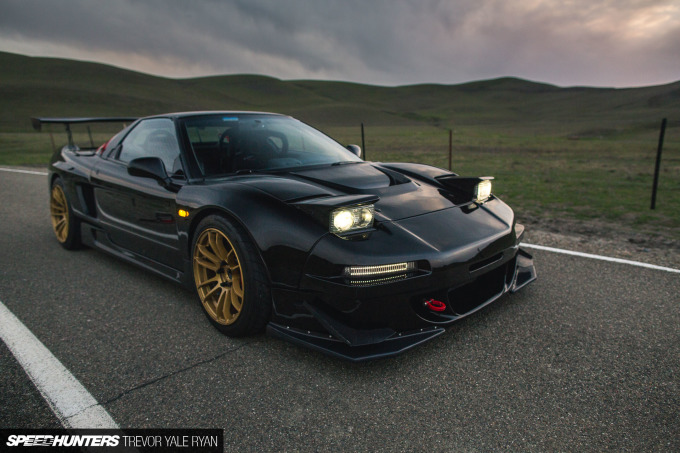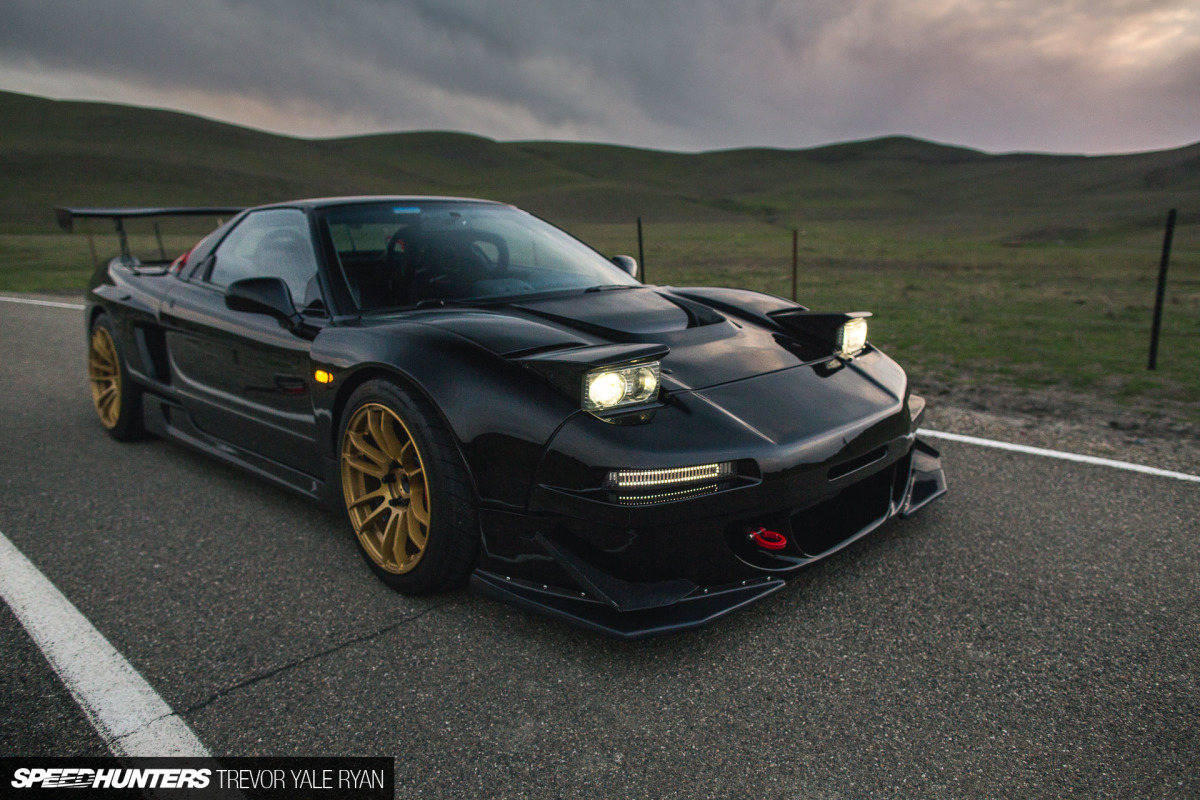 Now, the price on these cars (and so many others), is skyrocketing. I completely understand why though, as the styling is something that just looks so right, and there's nothing that compares to it in today's market.
Besides the looks, though, the single attribute that amazed Jami the most when he picked up the NSX was the handling.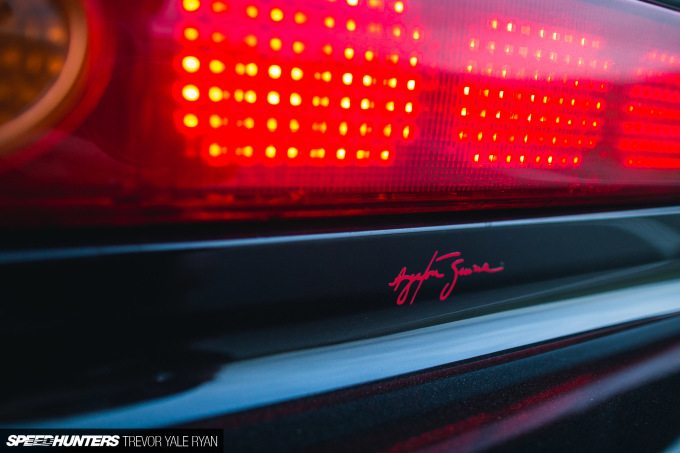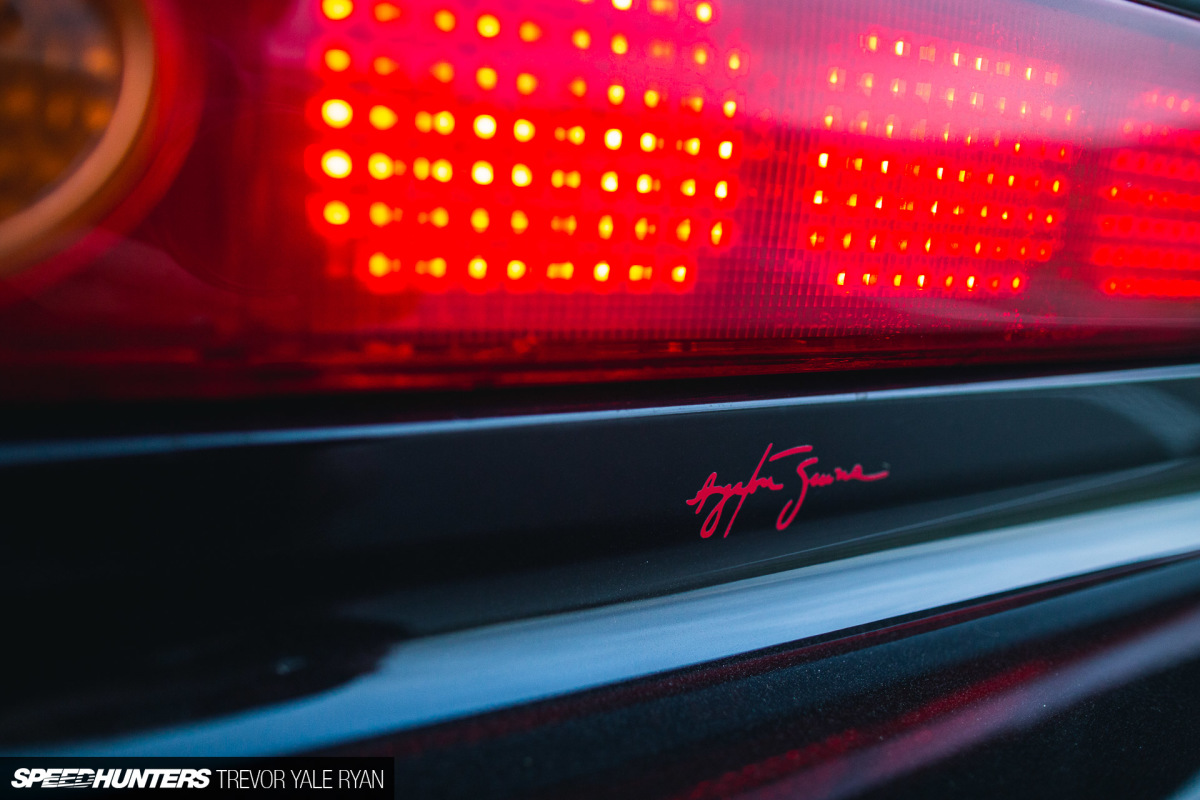 In part, we have Ayrton Senna to thank for the excellent feel that these cars have, and as Jami's all-time favourite racing driver, his signature is proudly displayed on the car.
After Senna initially drove what was slated to be a near-production prototype he expressed his concerns that the New Sports eXperimental was a "bit fragile". After the feedback, the engineers went back to the drawing board.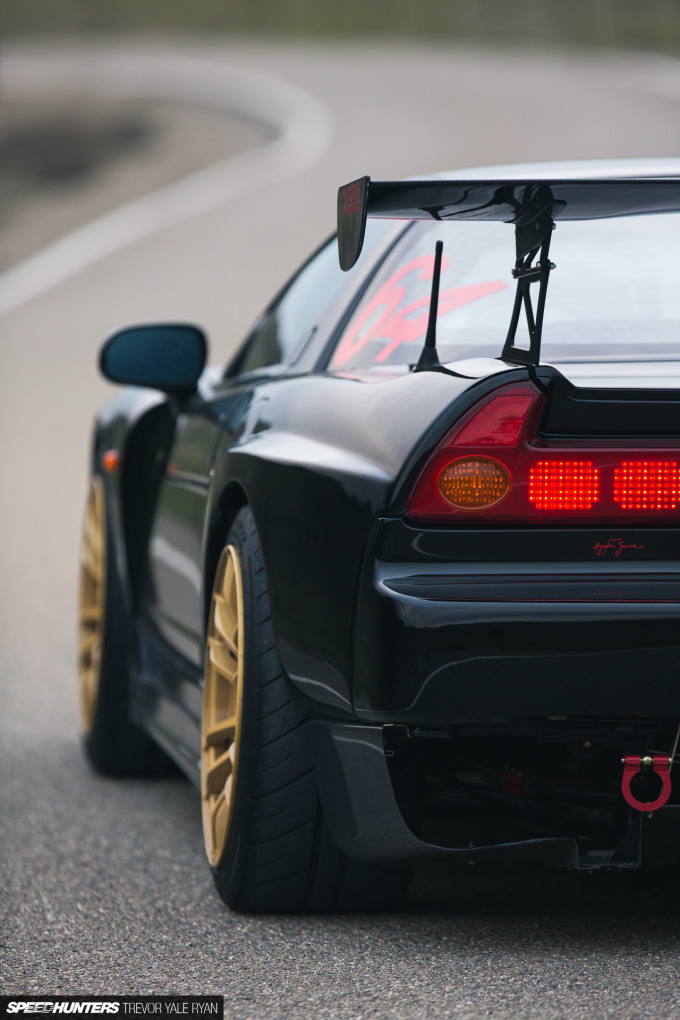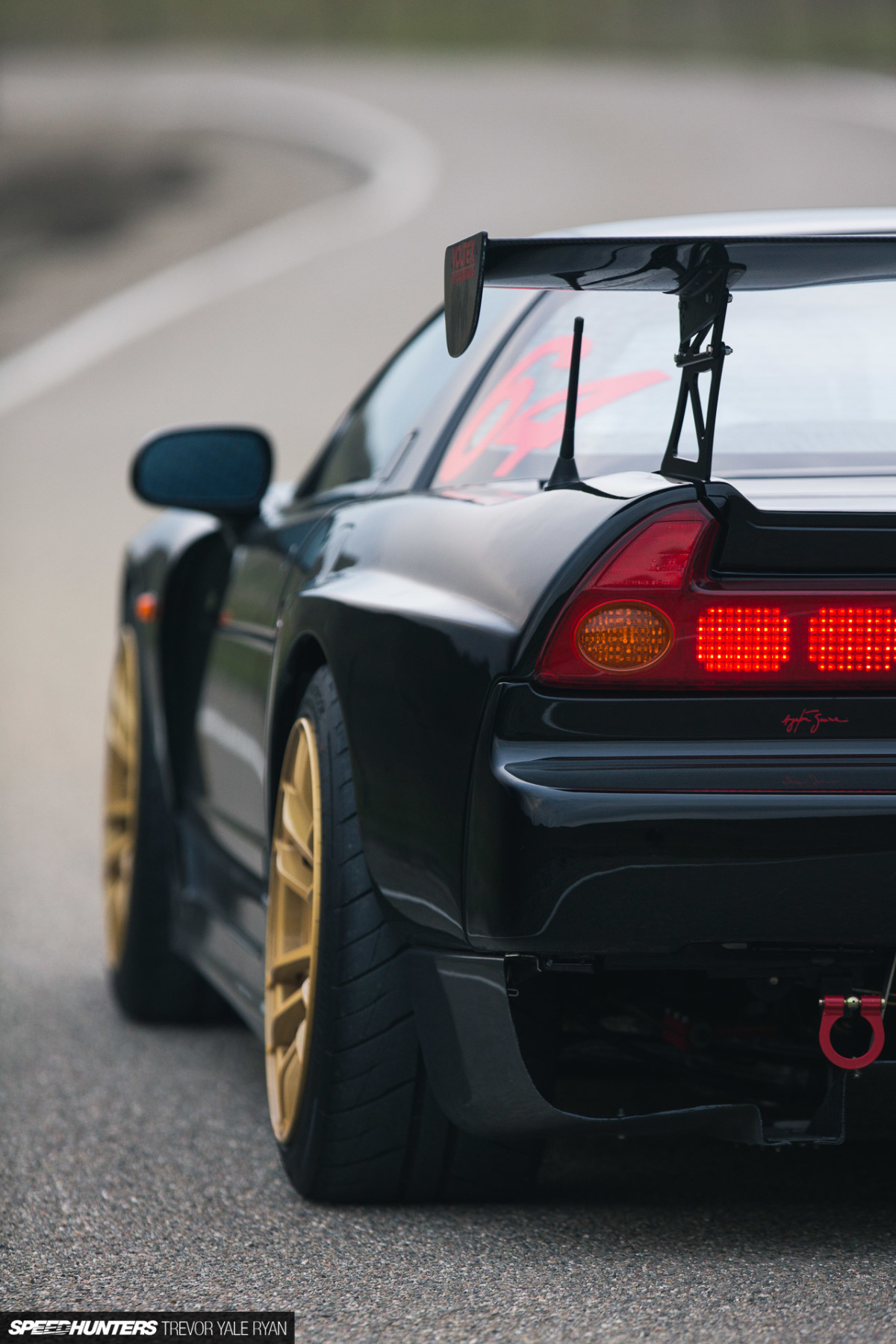 The result of their extra efforts, just months before the design was finalised, is a chassis that is 50 percent stiffer than the early car that Senna first drove. The engineers then invited Senna back to further tweak the suspension at the Nürburgring. Of course, he kindly obliged.
These factors, along with the aluminum chassis and what was at the time all sorts of cutting-edge technology and manufacturing mumbo-jumbo, make for a car that even today is an absolute pleasure to blast through the twisties. It just speaks to you.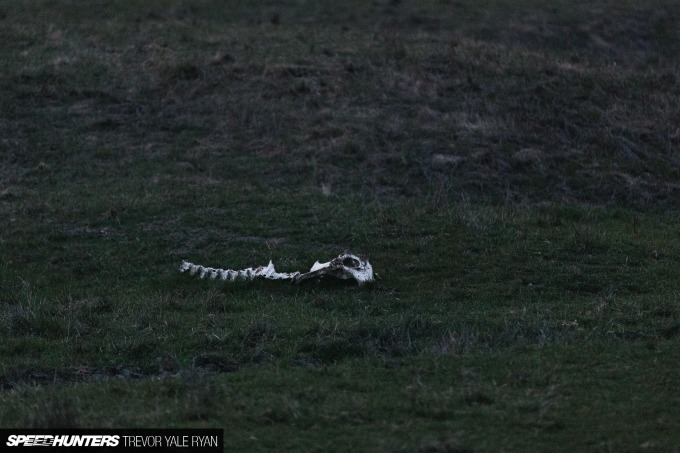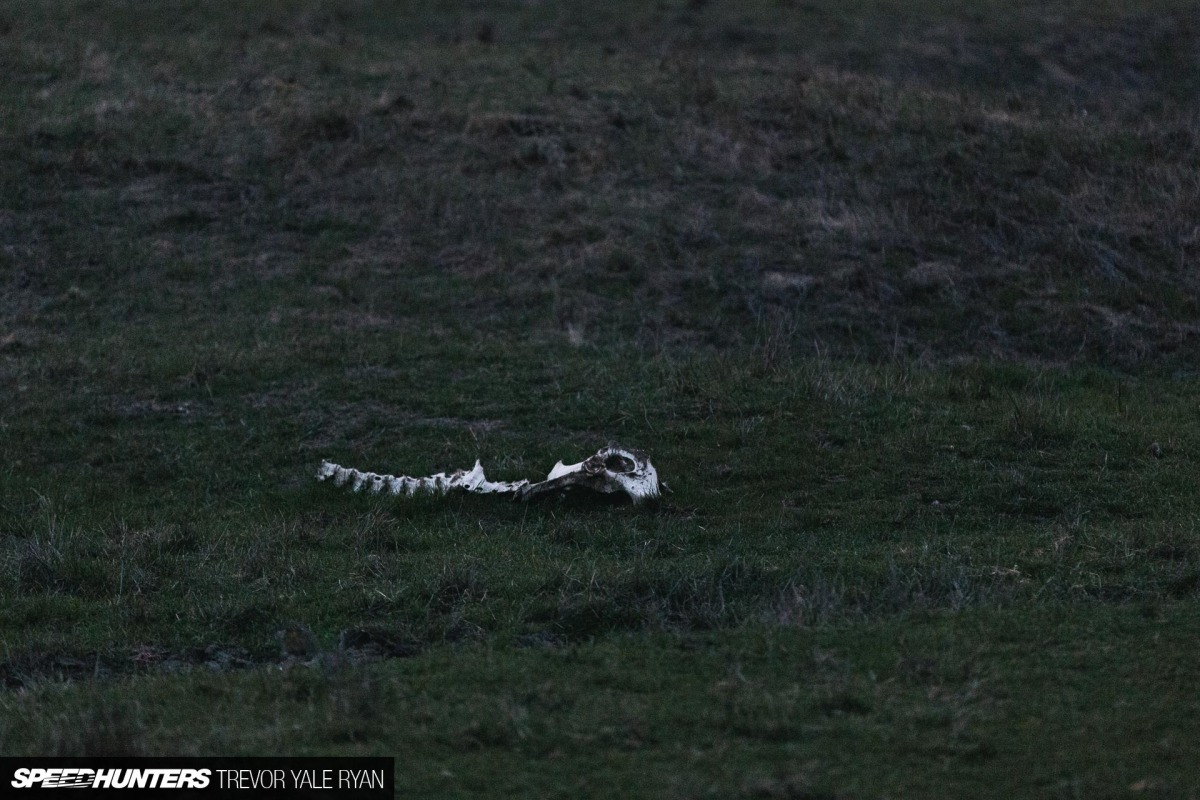 It didn't take too many twisties until Jami and I soon found ourselves quite literally in the middle of nowhere, though.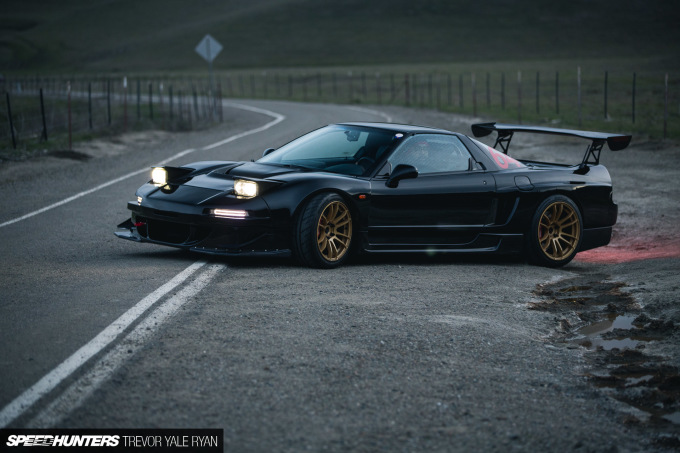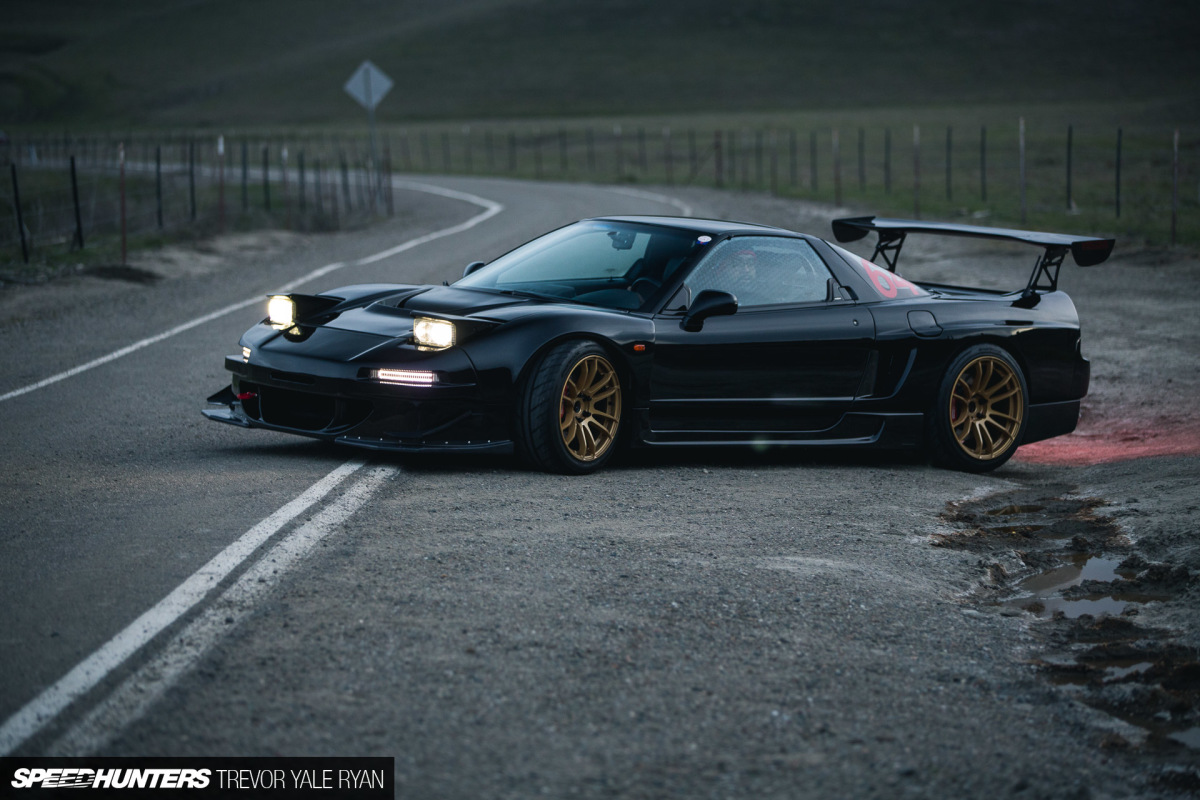 As such, making a u-turn on what had pretty much turned into a go-kart track was quite difficult. Good thing Jami is a braver man than I am, or we'd still be out there…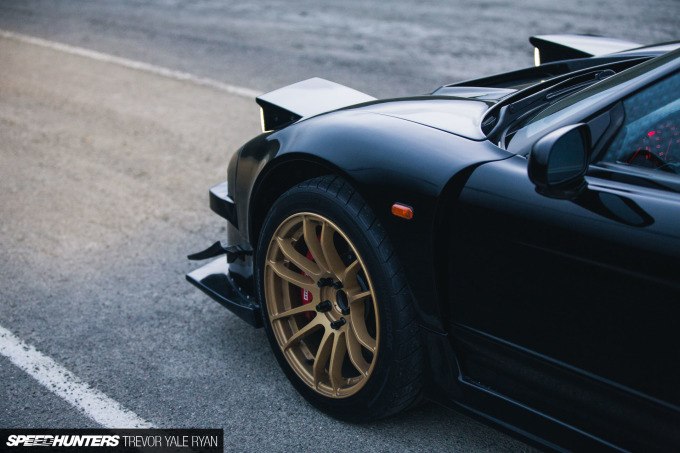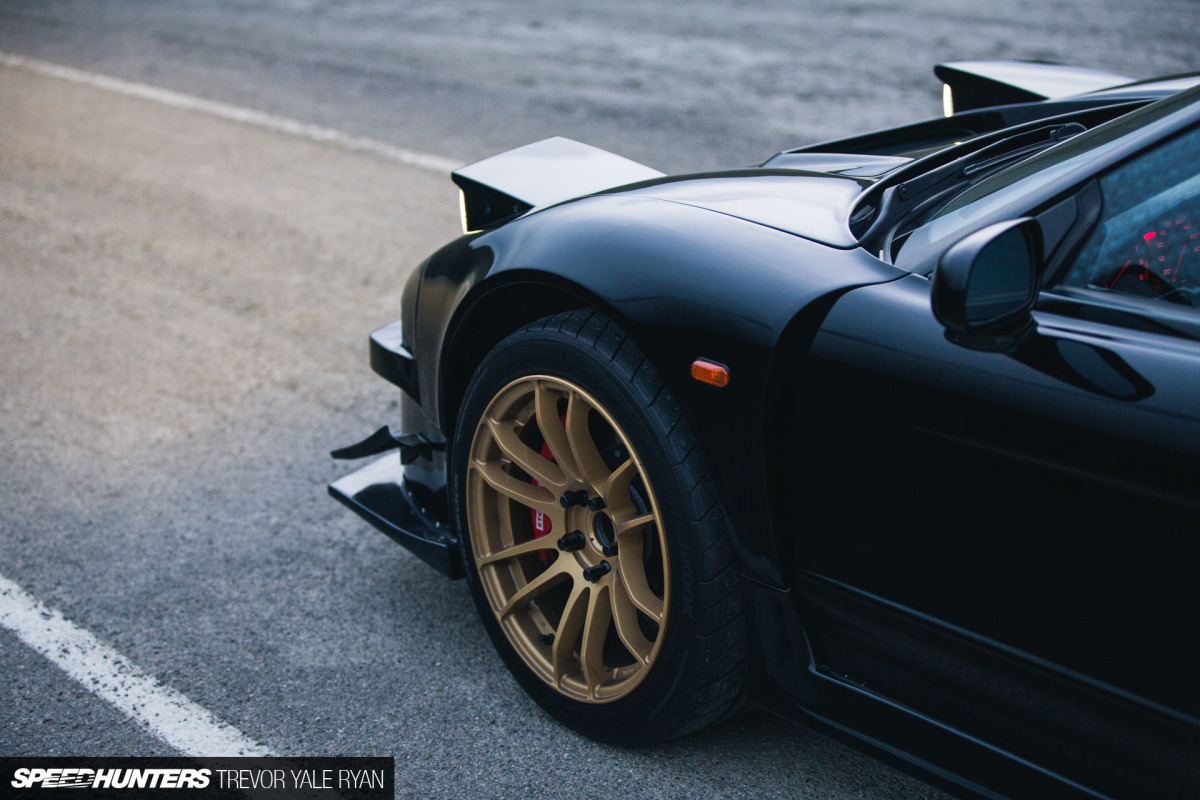 Helping him in his quest to turn around is a Stanceparts air cup kit, something we're starting to see on more and more cars that don't want to compromise on any front.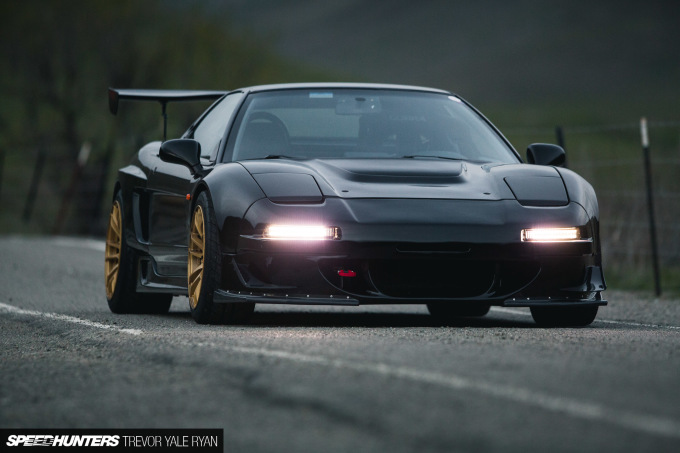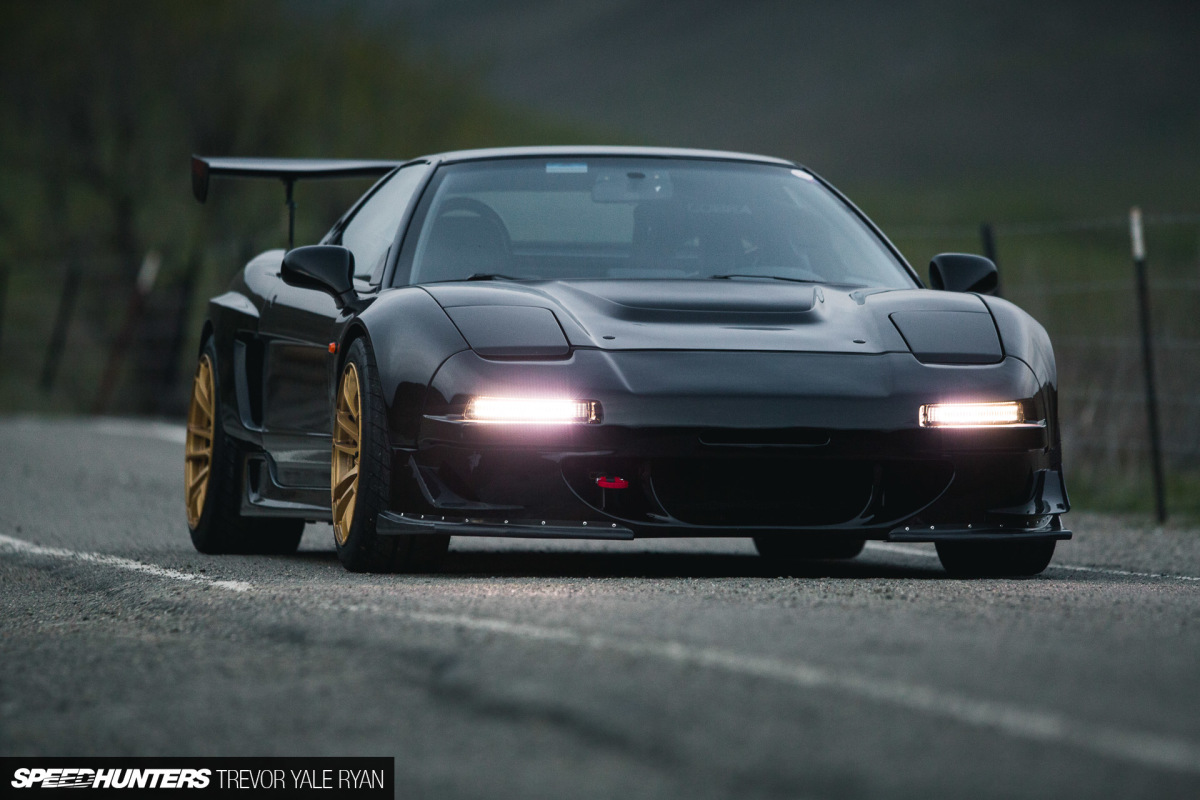 After all, the NSX still is a Honda, and that's part of what makes it so great, even from the factory. Jami daily drove the car for the better part of a year and said it was easy to live with. Over time, however, his NSX has evolved into something so much more than what Honda designed.
Track Time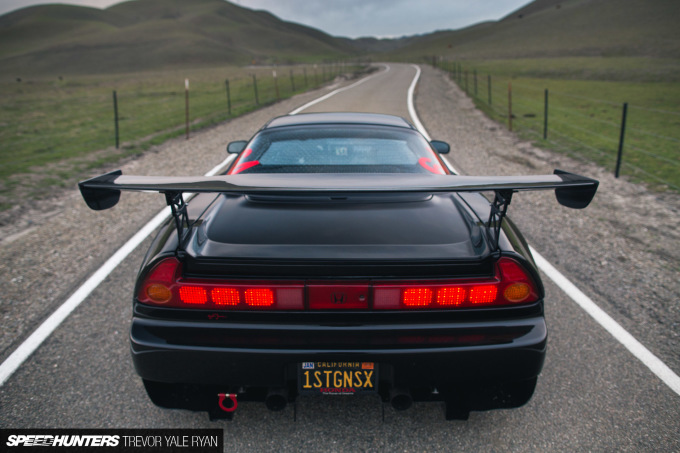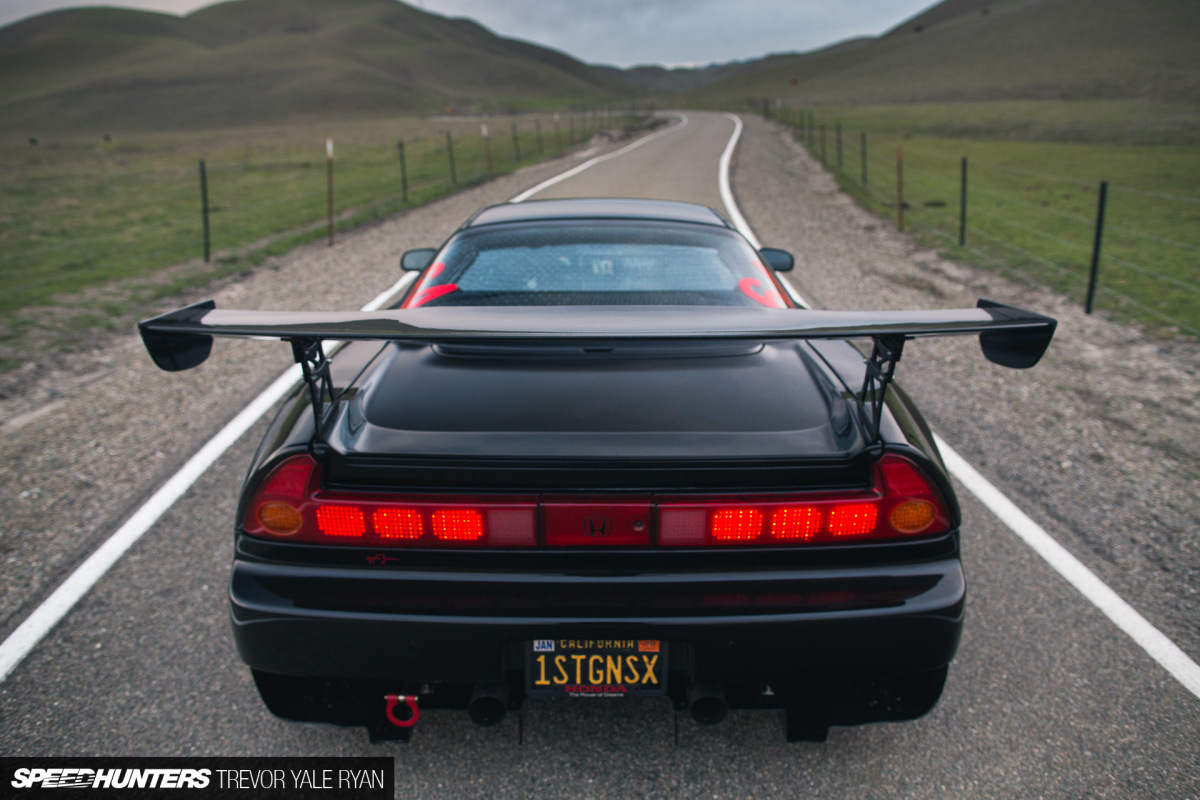 As good as it felt on the back roads, Jami has dialed this thing in for the racetrack.
He's made use of a set of ADVANCE fenders and Marga Hills rear quarters to stuff in an extra 2.5-inches of tire width on all four corners. While this is his fourth set of wheels, I think the current staggered Gram Lights setup, in 17 and 18-inch diameters, are a great match to the car. I hate to say it but I really would like to see how this thing looks slammed.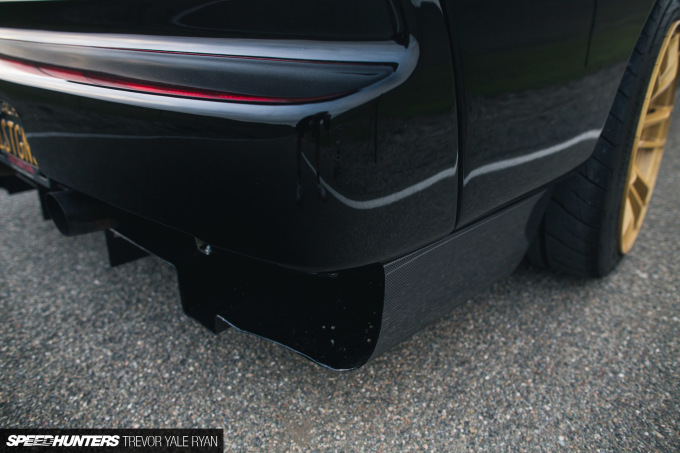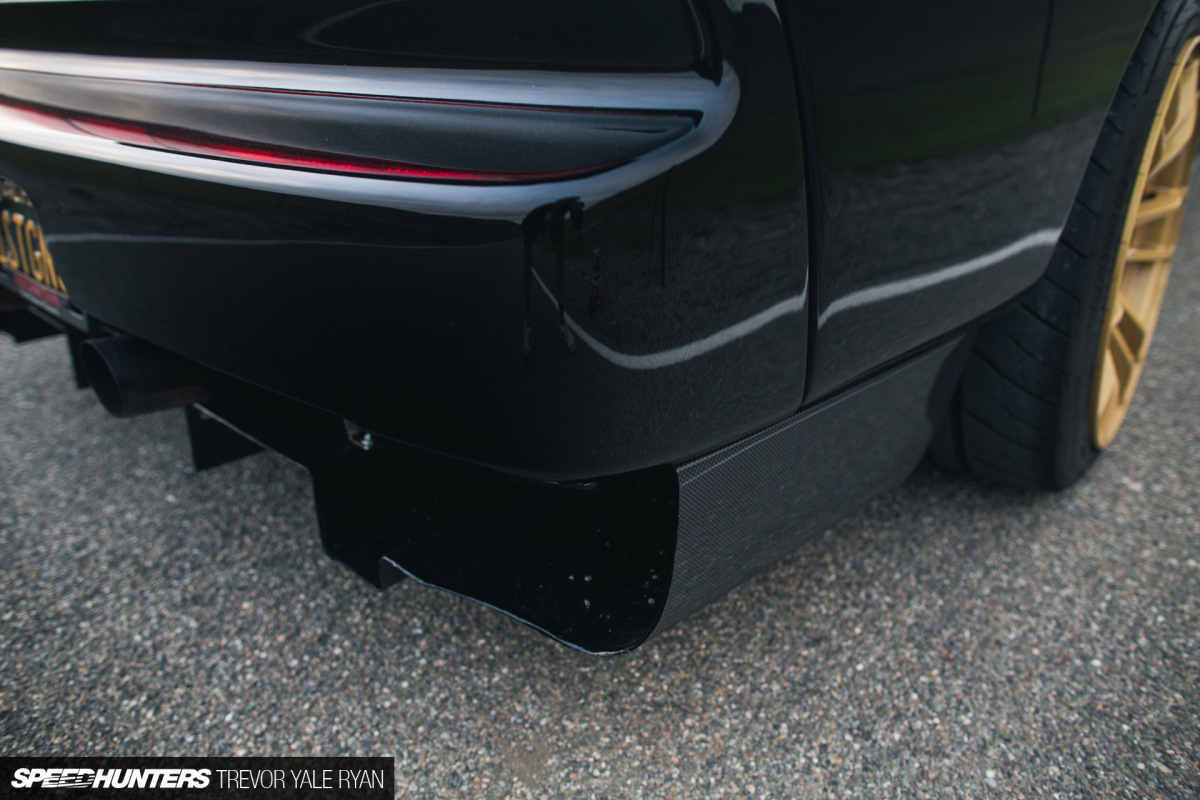 Of course, that's entirely not the point here, and Jami has opted instead for KW Variant 3 coilovers with Swift springs — certainly a tried and true combo. Other suspension bits from Cedar Ridge help button up the already tight car.
Jami had a lot of help with suspension setup from friends like Jeff Leong who is apparently quite handy behind the wheel of his own NSX.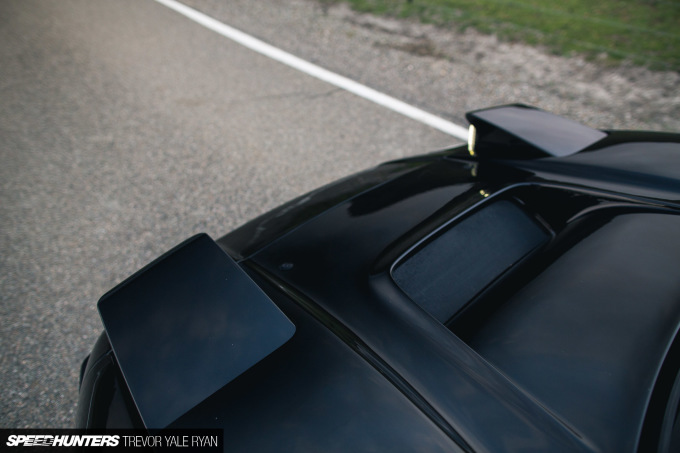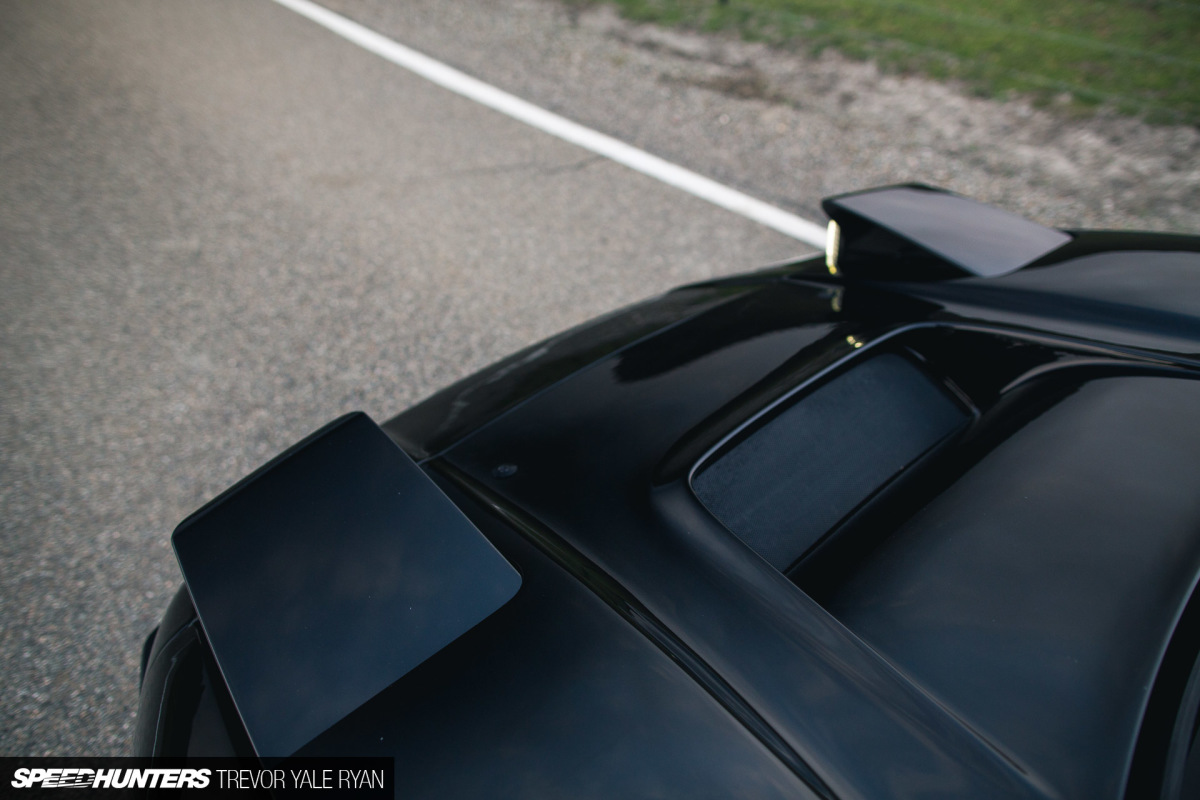 The Downforce Type R hood is indubitably a great choice here; besides looking great, the increased airflow through the front end makes a big difference when you're pushing the car to the limit for any length of time.
It's great to know that a nearly thirty-year-old car that looks as awesome as this gets hammered around the racetrack too.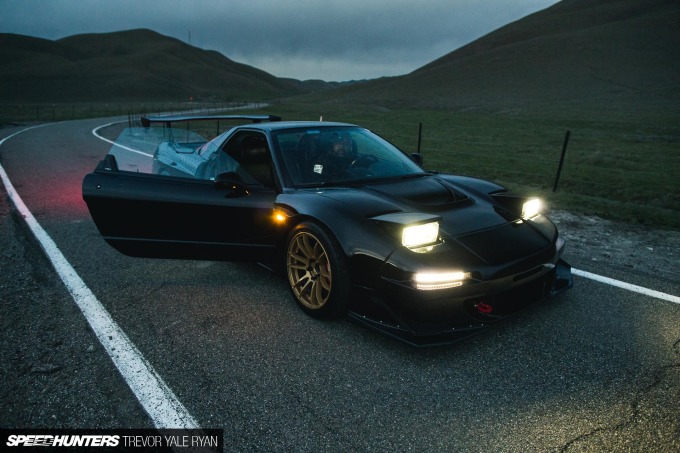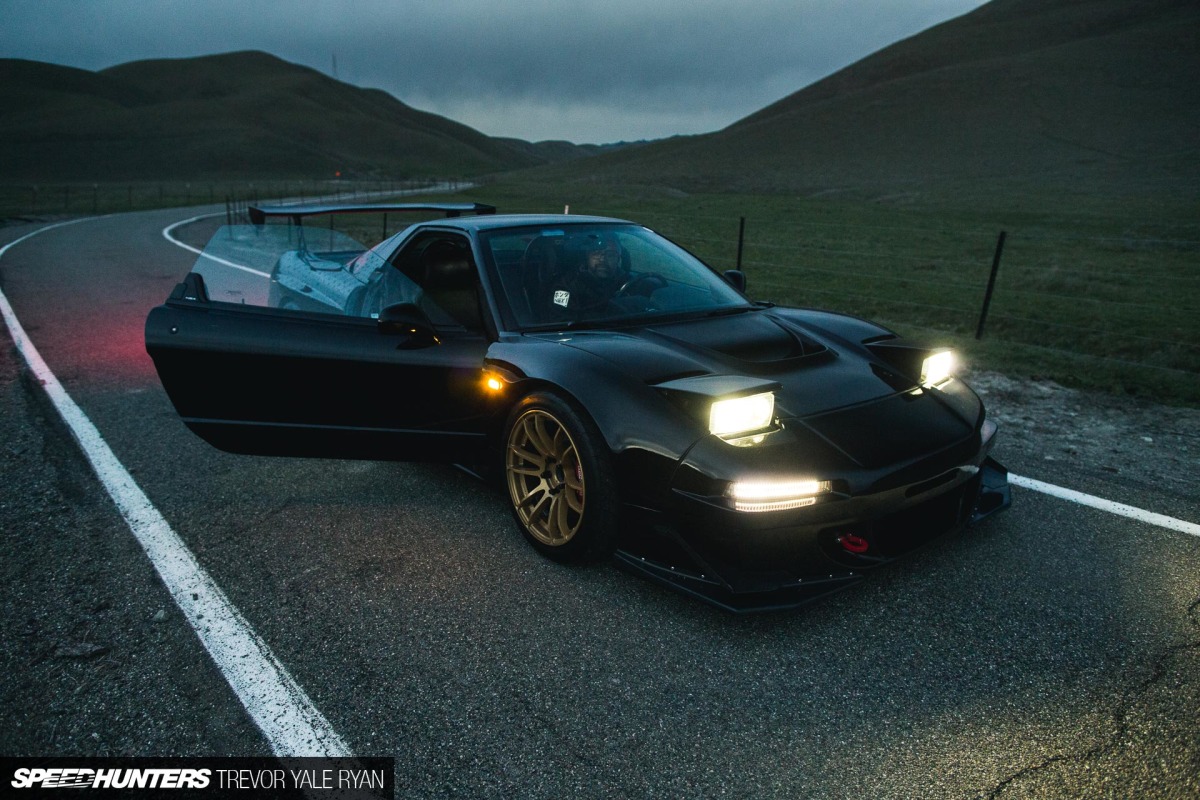 Seeing as how Jami did in fact daily drive the car for some time, it isn't an entirely all-business ordeal though.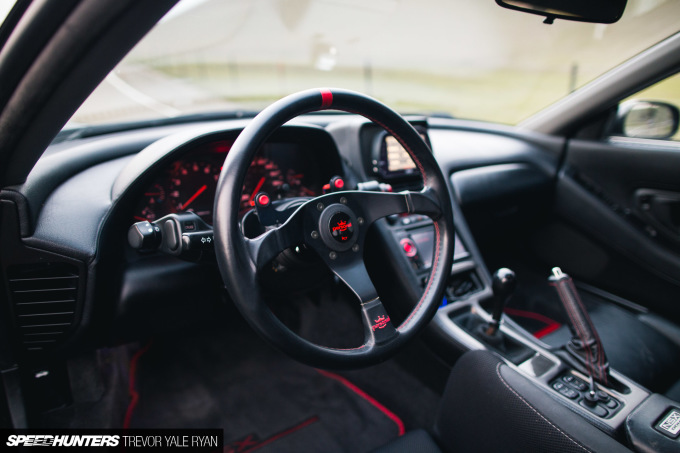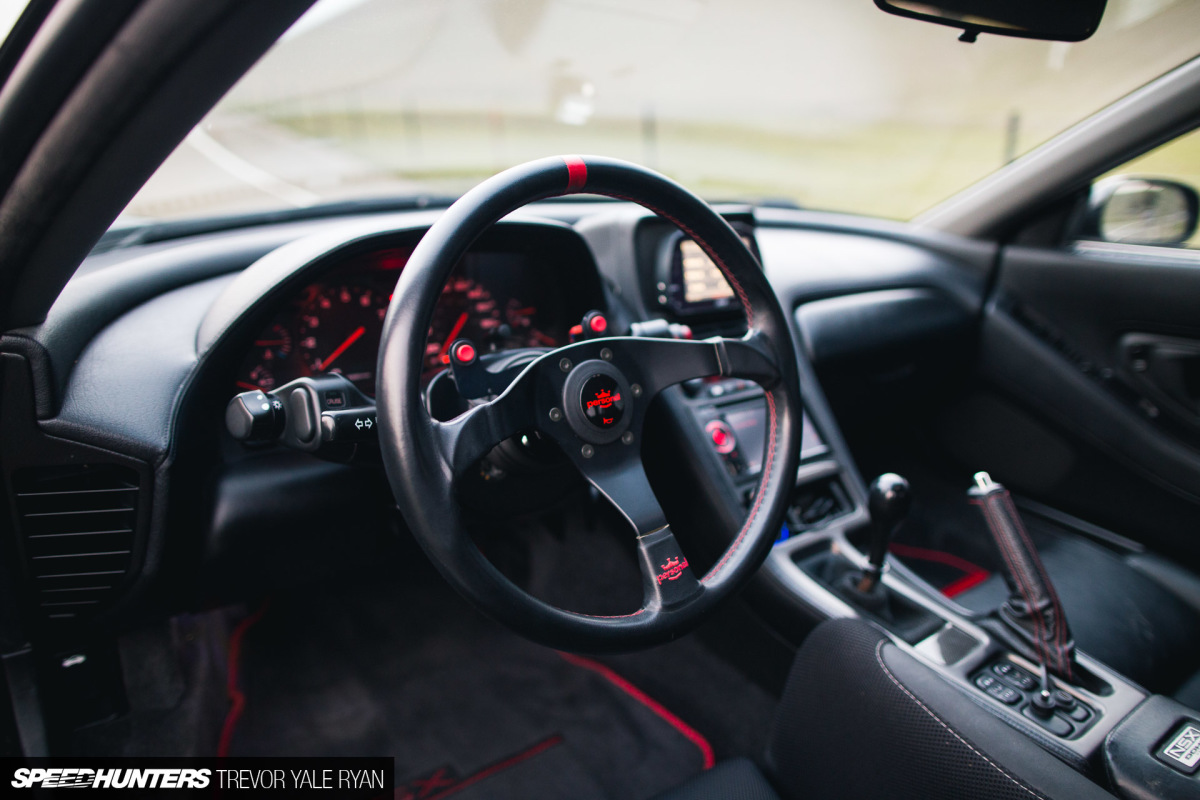 The interior is completely intact, with a few things altered and added over time.
The OEM seatbelt remains for street use while the Cobra Evolution halo seat still allows for the driver to check his blind spots. For the track, a Mugen harness bar and Schroth Racing harnesses ensure the driver is protected through any unforeseen situations.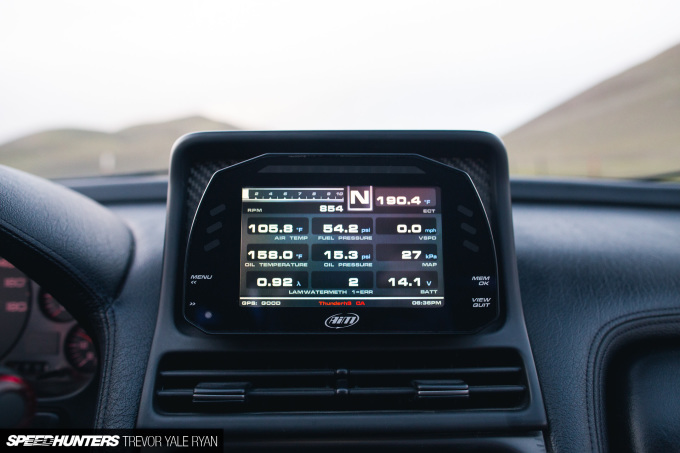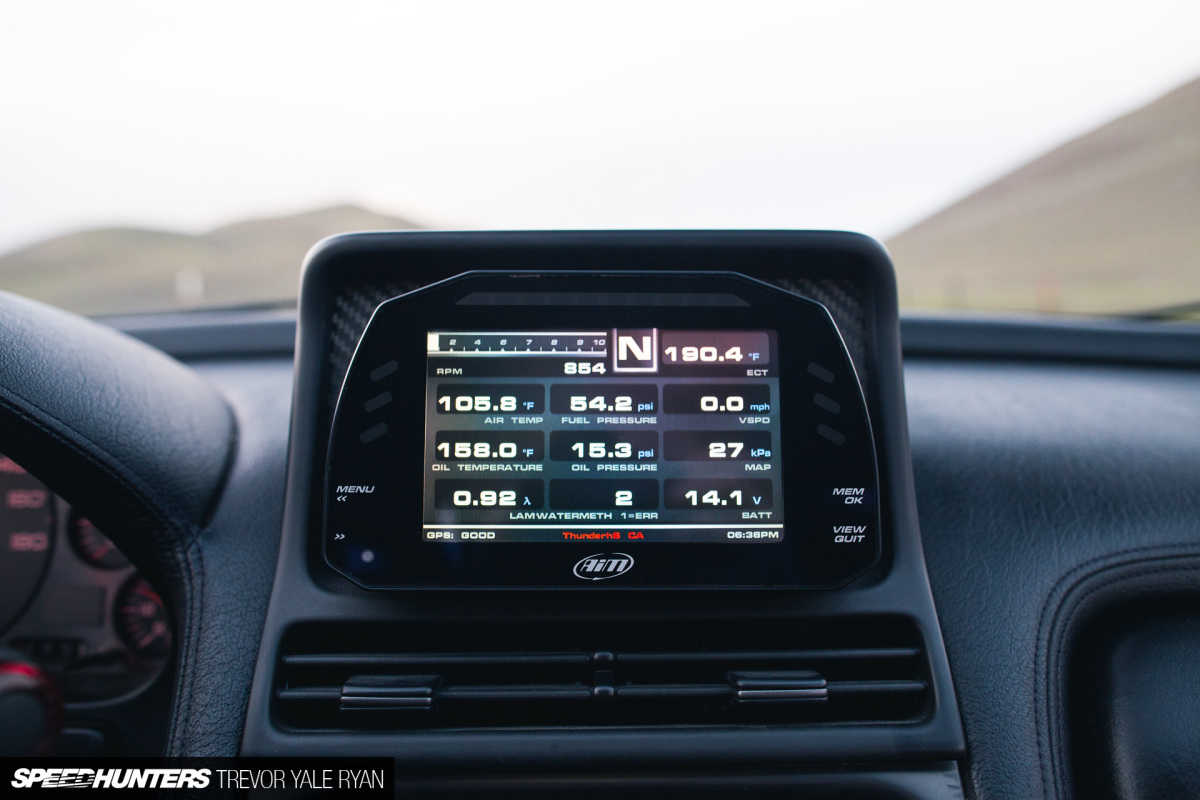 An AIM MXG digital dash unit conveys all the information you could ever need, working in conjunction with an AEM Infinity engine management unit.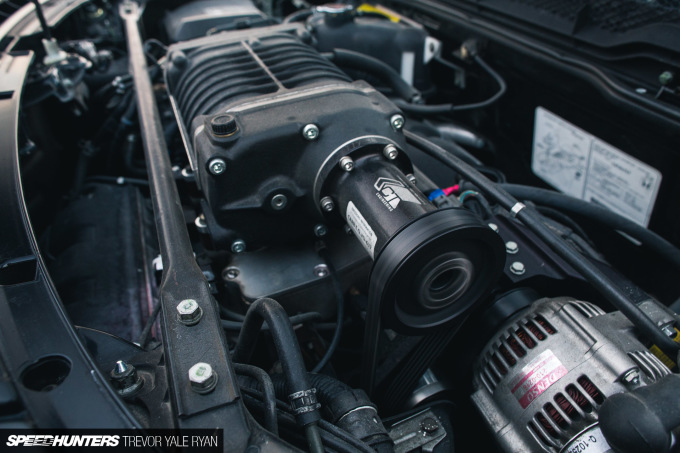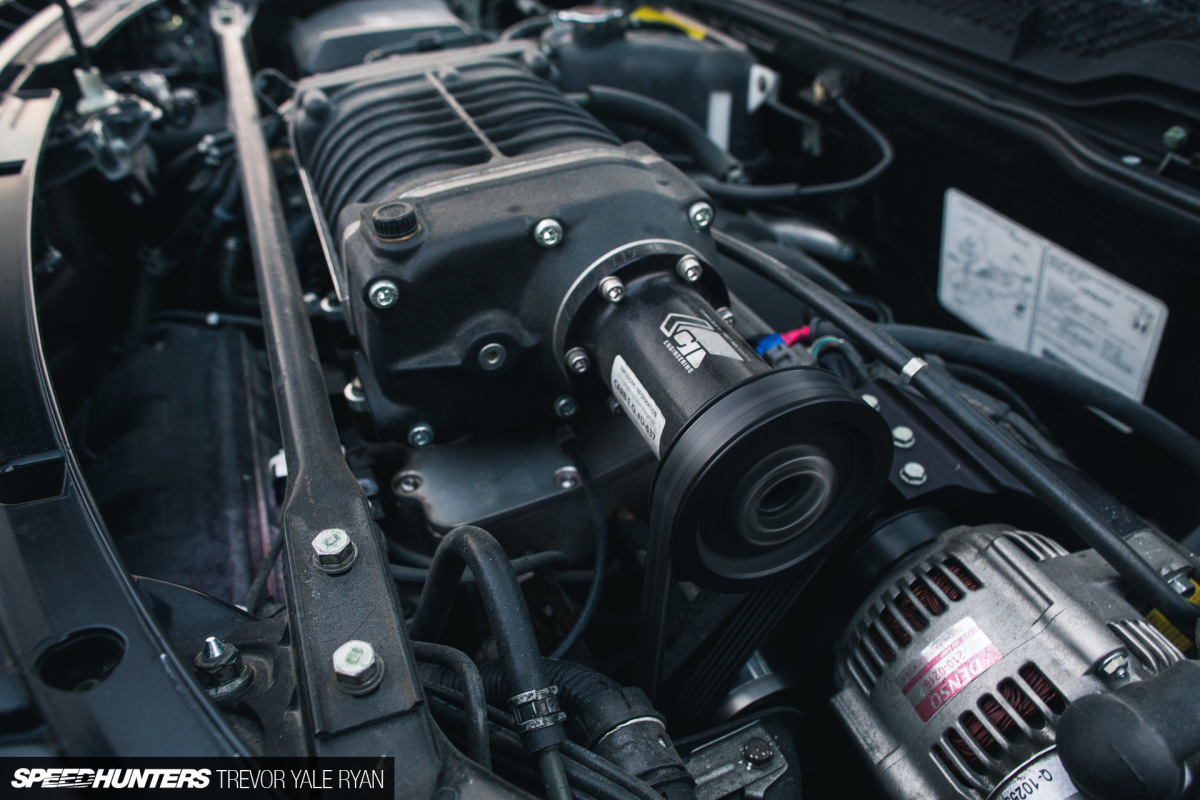 The powerplant is another area where Jami was keen to point out the help he has had from his mates like Tony Pham (a guy whose name I seem to have a knack for hearing since meeting him and his NSX last year) and Regan Yu, both of whom also own supercharged NSXs.
Due to the typical tight and tidy Honda packaging, it's hard to tell that under the CT Engineering supercharger there are ID 1000 injectors that help feed the now-thirstier motor and CT Engineering headers that help evacuate the spent fumes. From there, the exhaust is sent out back through a Taitec setup that sounds phenomenal. Jami is also running an AEM water/meth injection kit that was installed and tuned down south in Huntington Beach by AutoWave.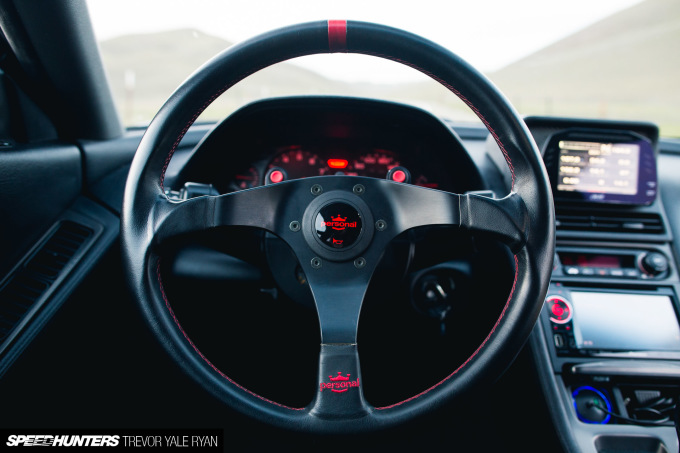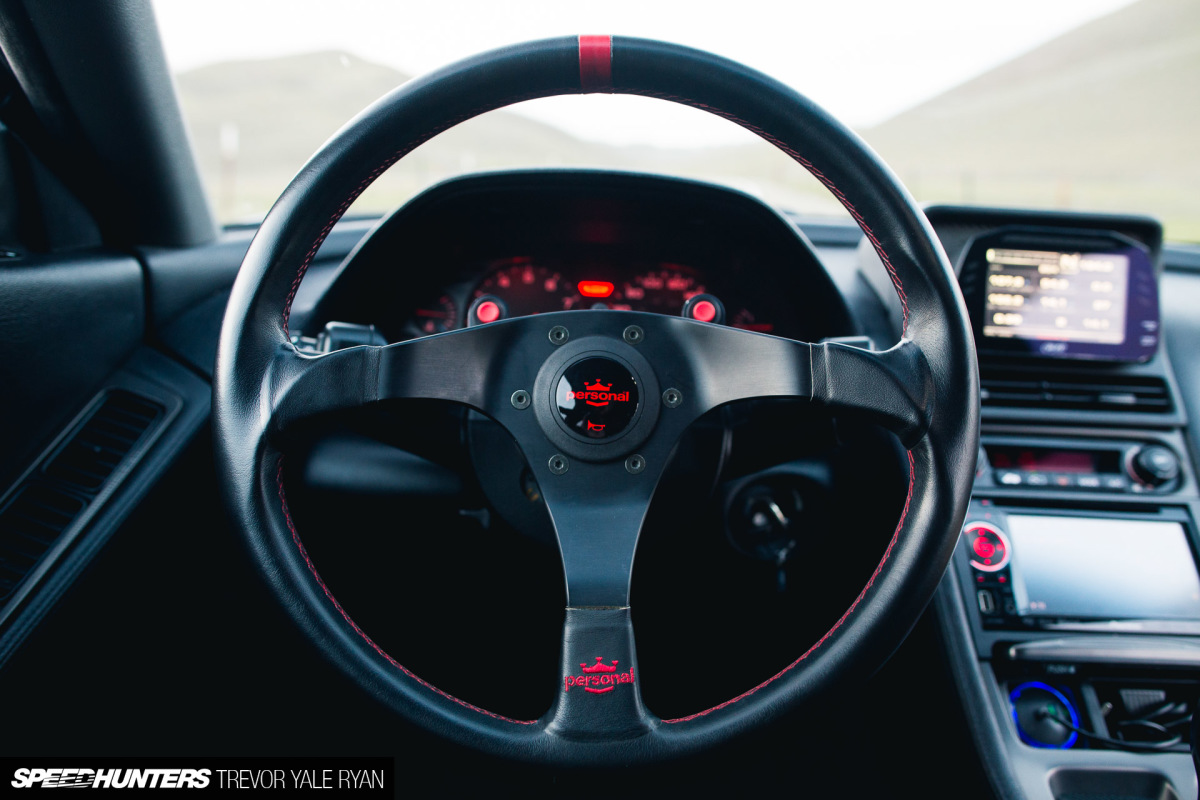 The responsiveness of the motor is quite nice, to say the least, and from the driver seat the communication from the chassis as a whole is second to none.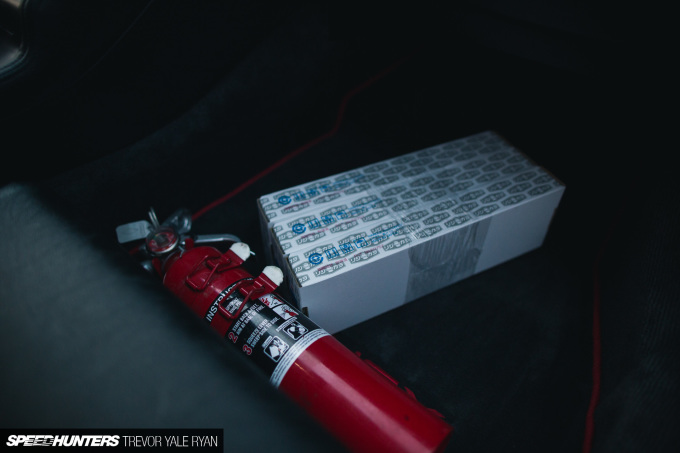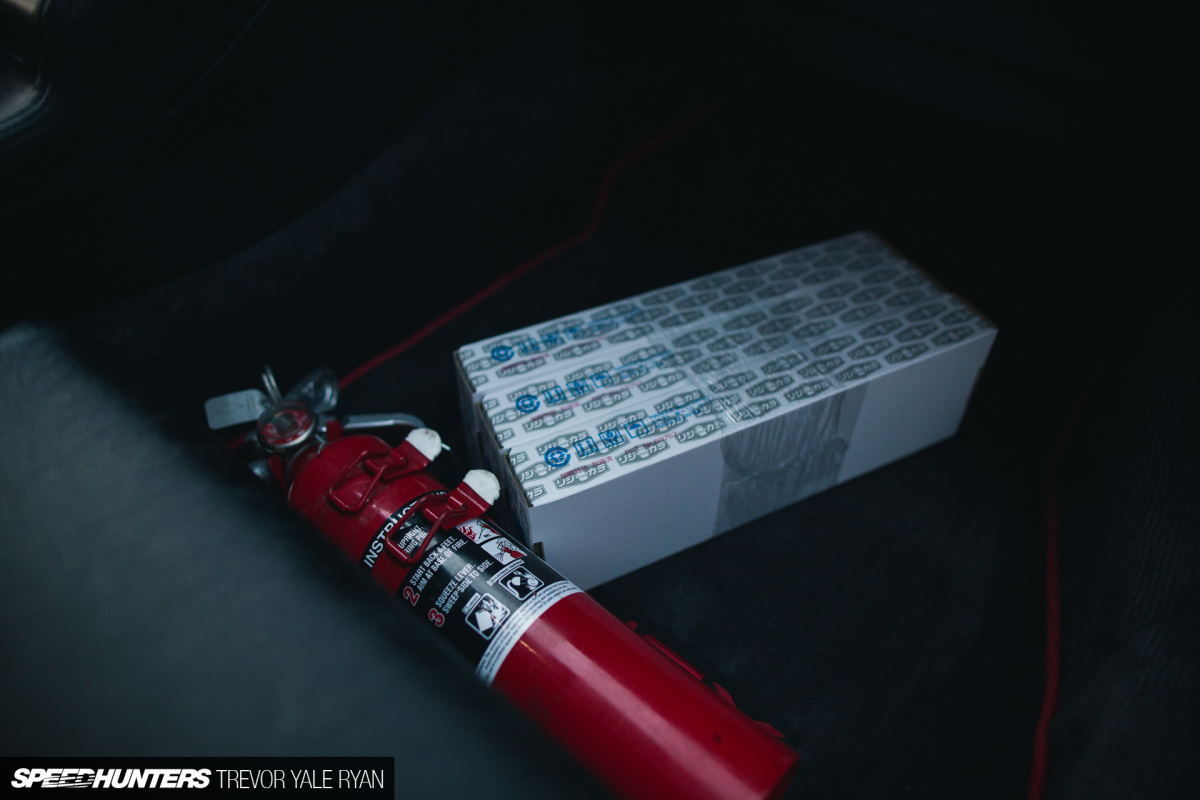 Perhaps the only thing that could improve the feel of the car would be a rigid collar upgrade; lo and behold, I spotted a set that was still boxed up on the floor of the NSX when I was poking around inside.
I'll have to remember to ask Jami if he's as happy as Blake was with his rigid collars that Spoon themselves installed on Project NSX. From everything I've heard from other avid drivers who've had them installed I'm sure Jami will consider it money well spent.
Family First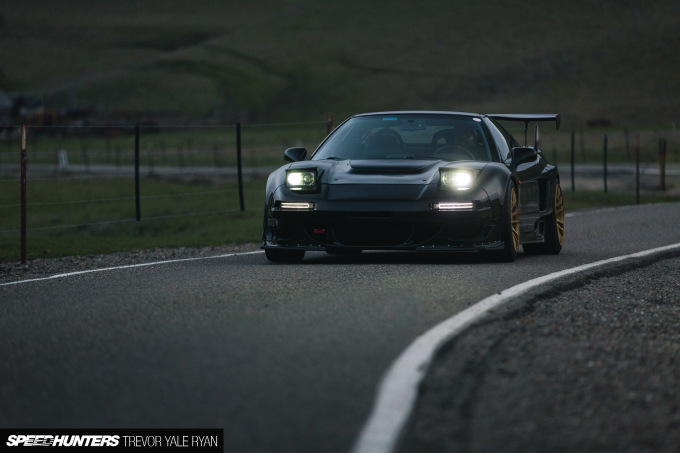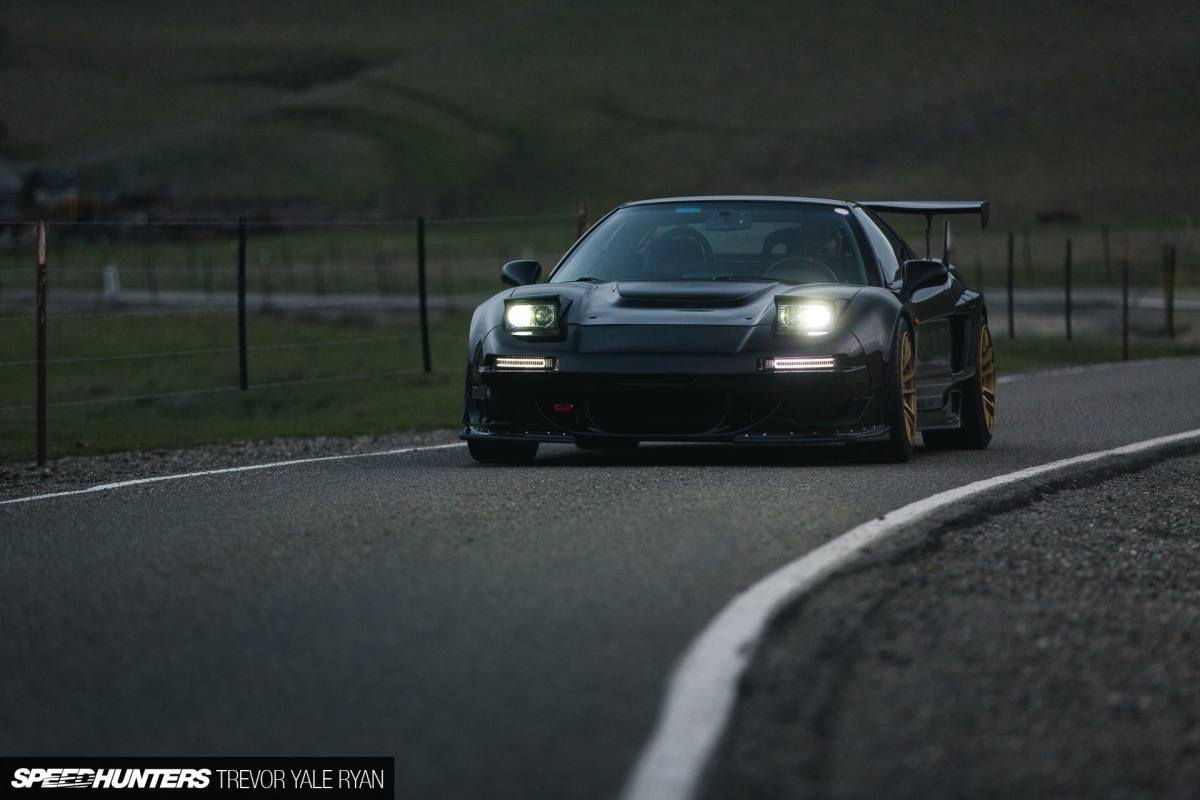 Overall, the NSX has been the perfect platform for Jami to tweak as he's seen fit and he's turned it into an proper track weapon. It's stable at speed thanks to the Route KS front end and that massive Voltex wing which works with the Taitec JGTC diffuser out back. Not only do the aero bits physically balance the car, but they add to the aggressive no-nonsense look.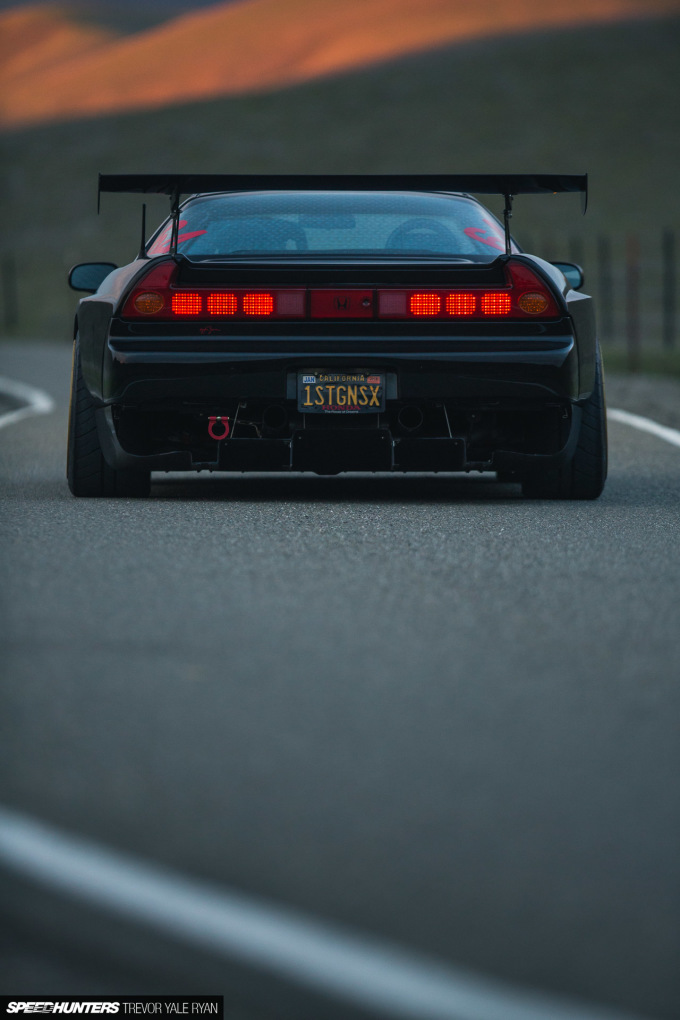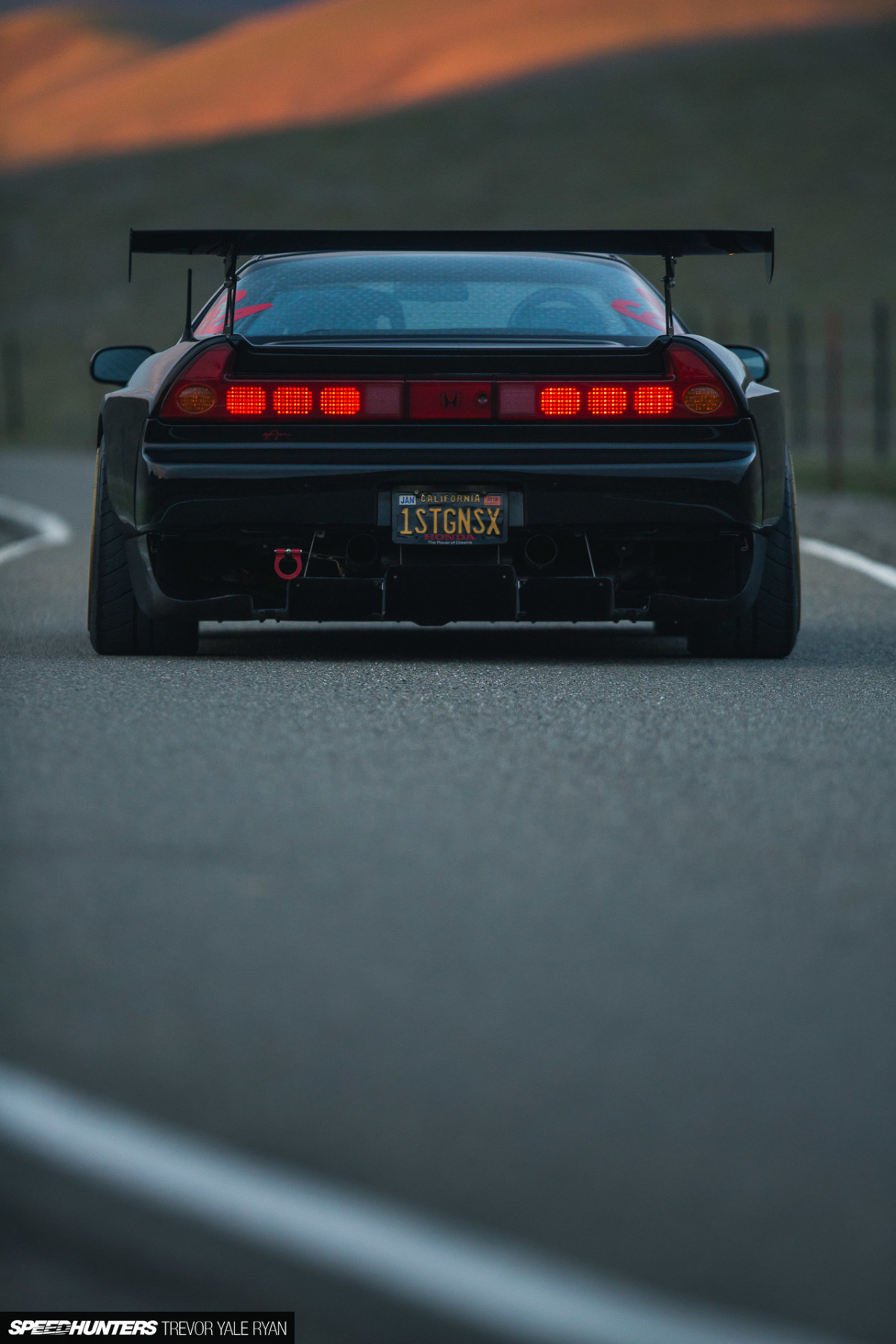 All of these changes, along with details like the ARC Light LED corner lights, turn signals, and tail lights just add to the already mean aesthetic, it's a modern take on what's well on its way to being a classic car.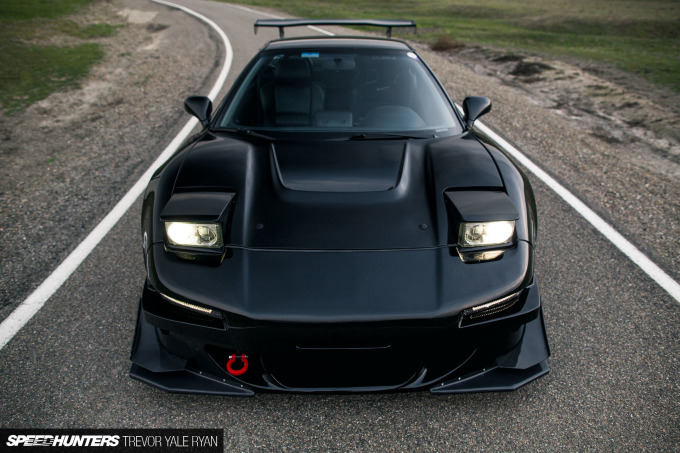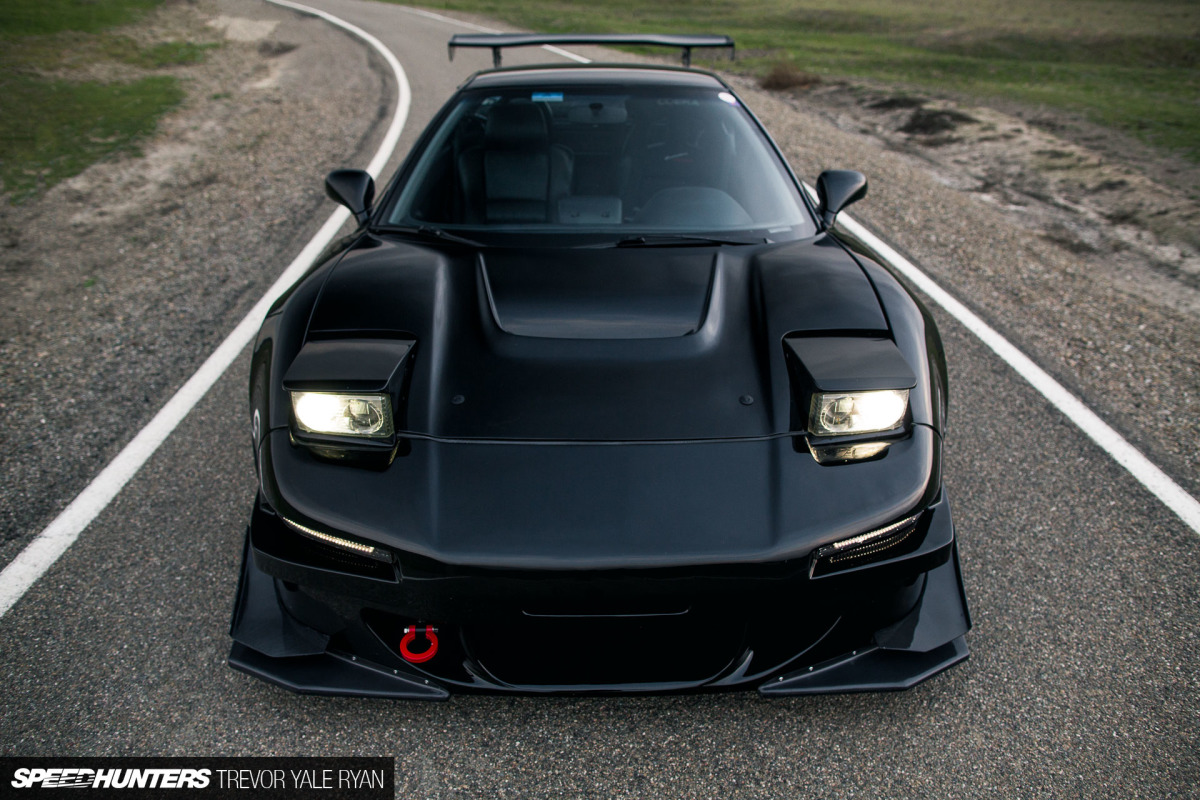 Half the fun of taking photos of cars is learning about why the owners bought the cars in the first place, and why they've made the choices they have with them. The more time you spend just hanging out with the owners, the more little tidbits you learn about the cars and what they've been through.
Jami told me that immediately after he picked up the car from detailing at CarzWerk once the widebody was installed, his four-year-old daughter opened a car door into the NSX, chipping the paint. Naturally, she was terrified to tell her dad what had happened, but she did.
After a quick check on the car, he just told her her was happy she told the truth. While Jami does love his NSX he assured me that he does love his family much, much more than he could ever love a car. He just hopes the NSX helps foster an appreciation for car culture in his daughter.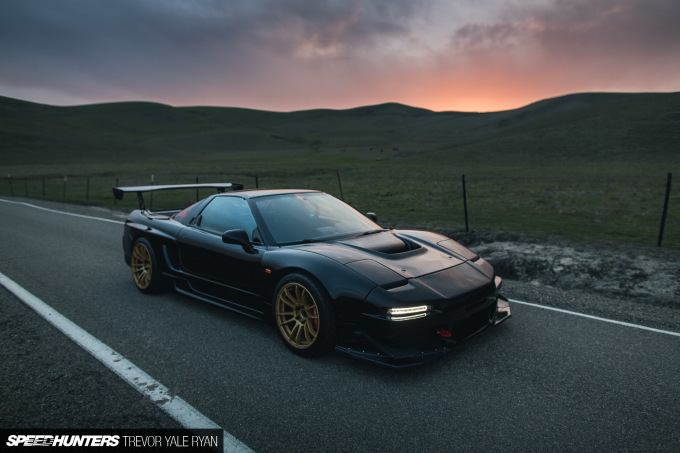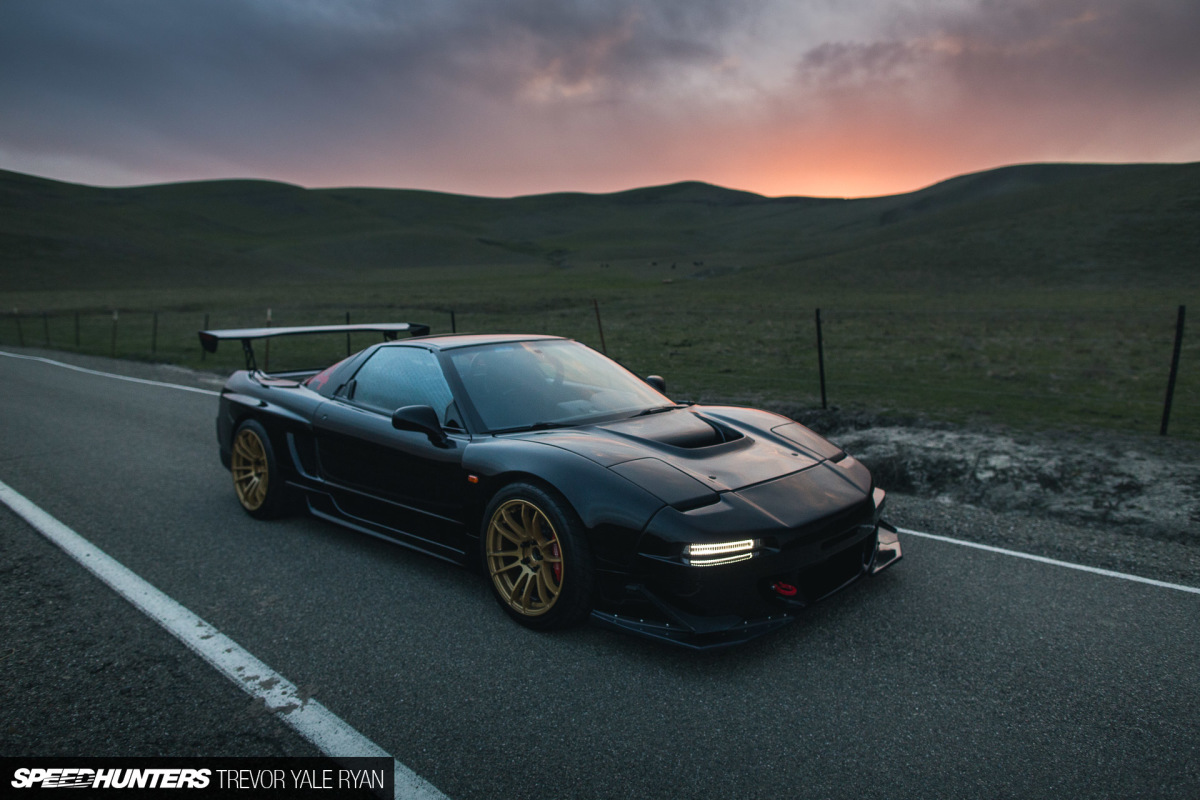 After all, it's the coming generation of designers, engineers, tuners, and track addicts who will decide what the next supercars, exotics, and aftermarket parts looks like and drive like.
But we'll never again have another gen one NSX…
Trevor Yale Ryan
Instagram: tyrphoto
TYRphoto.com
Cutting Room Floor