I was more than excited to attend my first Wekfest San Jose show after recently moving back to the Bay Area.
But I wasn't sure how covering it would go, especially after reading Dino's recent post on how Speedhunters' top priority is, well… speed. Meanwhile, Wekfest seems best known for its style: luxurious VIP builds, stanced cars, wild air suspension, and laying frame.
Luckily for me, a shop that specializes in track car preparation got a special invitation to the show this year. And even luckier, Trackspec Autosports is right down the street from my new place in Fremont.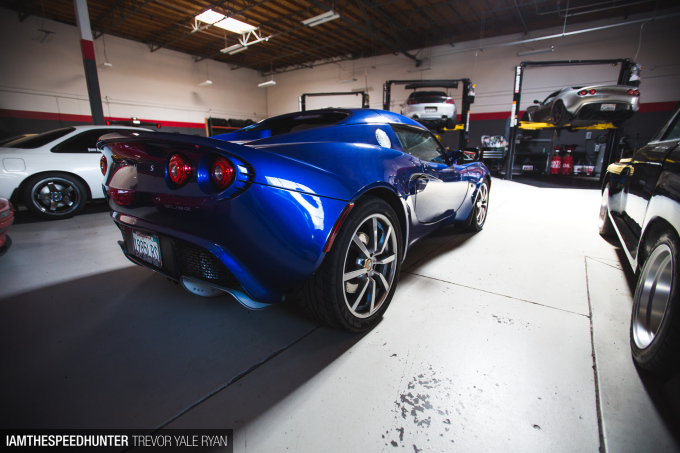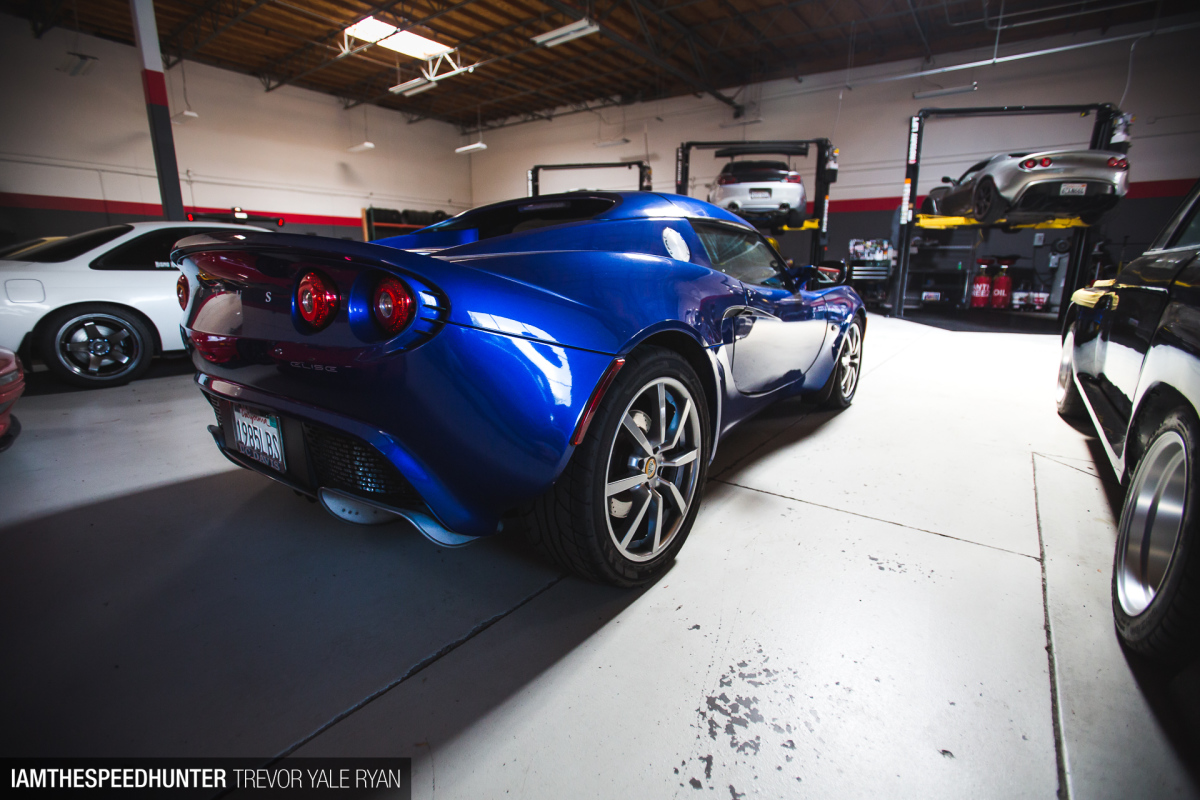 I had seen their cars at a number of track days in Northern and Southern California, but never expected them to attend a show of this nature. Trackspec would be staying true to themselves and bringing real, function-driven builds that were made to go fast and go hard where it counts: the racetrack.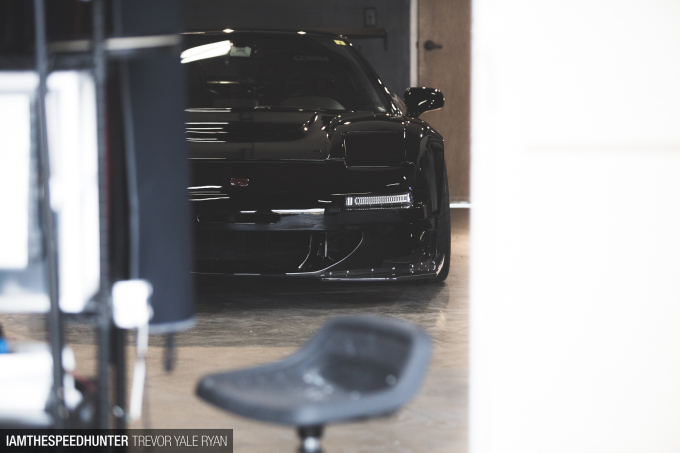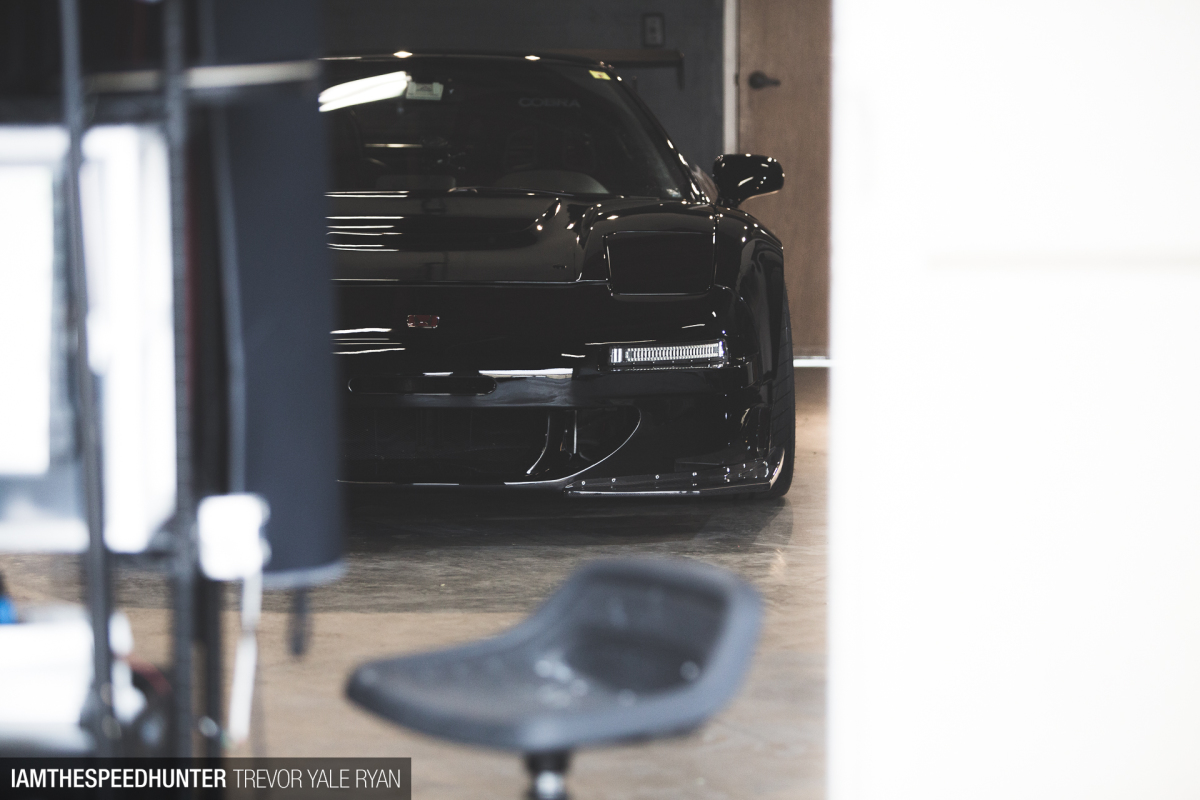 Seeing as how Wekfest is indeed a major automotive event, Trackspec didn't want to show up with entirely filthy cars, fresh off some hot tarmac at a nearby circuit. Thus, my first stop on Saturday morning was Carzwerk where a certain NSX had been dropped off a few days earlier. Seen below as it sat a few months ago before some new bodywork went on, the owner, Jami, admitted that he never kept the car very clean.
While Jami had already slipped in a full track day with the new wide-body setup and fully accepted the inevitability of paint chips and other imperfections from hammering the kit around a circuit, he told me he just wanted to see the car cleaned up for once. Leaving the NSX in Carzwerk's capable hands to get it straightened out for the show, he finally saw it truly polished for the first time with us that morning. And when he laid eyes on his Acura, he was literally speechless for a moment.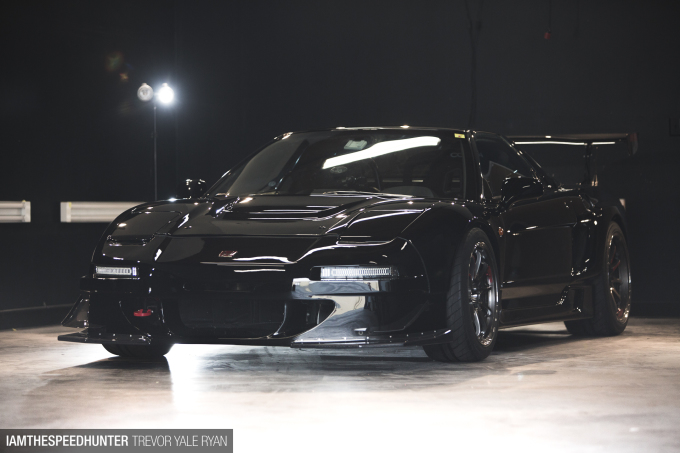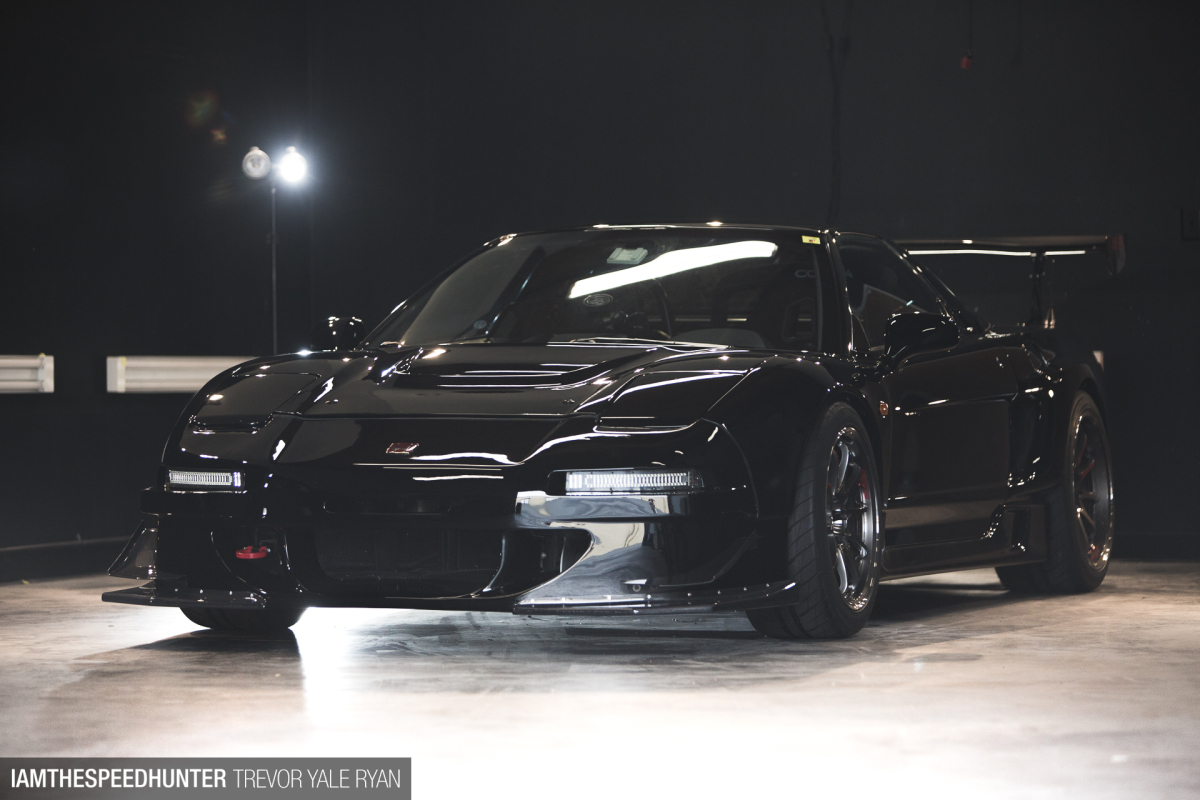 It was one of those pivotal, rewarding moments we all know so well: when you finally get something major accomplished on your car and it's time to reap the benefits. Whether it's weeks straight wrenching on it yourself, anxious months of waiting for parts, or even years working your day job to afford the dream setup, it all feels the same when it finally comes together.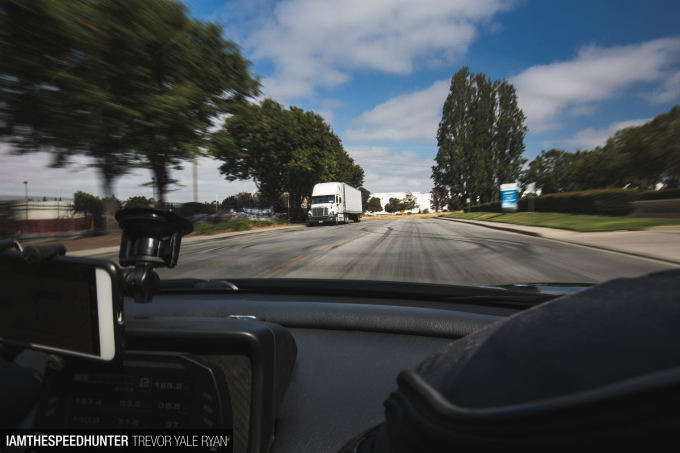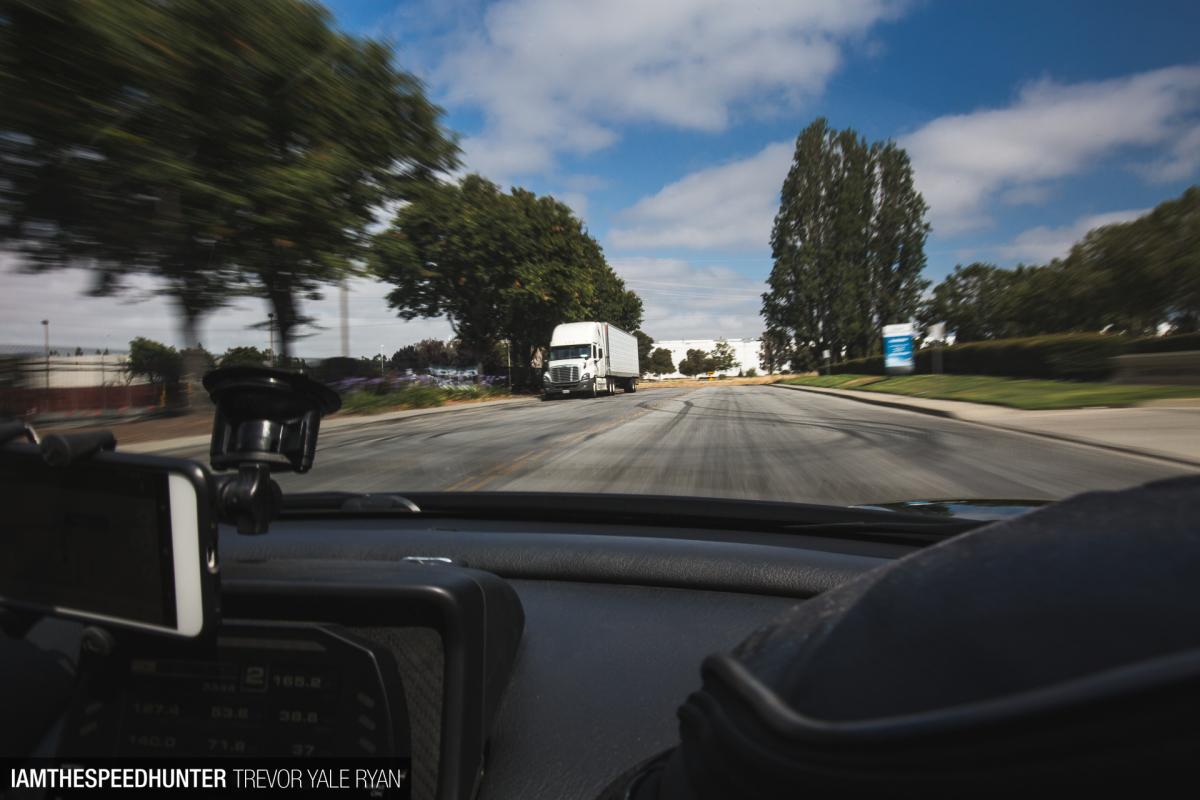 And, of course, it came together in perfect time for Wekfest's big California Bay Area event. Our next stop, this time in the NSX with a stack of camera bags on my lap, was Trackspec to collect a few more cars to bring over to the San Jose McEnery Convention Center. It was a pleasure to peek around their shop in the off-hours; something new is always hiding in a corner somewhere.
The cars here are typically either at the shop for routine maintenance or straight in from a breakdown at some California track not too far away. Many that have just checked in still bear the associated grime with pushing the car lap after lap, searching for a couple more tenths of a second here and there. As you can see, this shop is one of the many who prep the cars which the so-called track-inspired crowd take their cues from.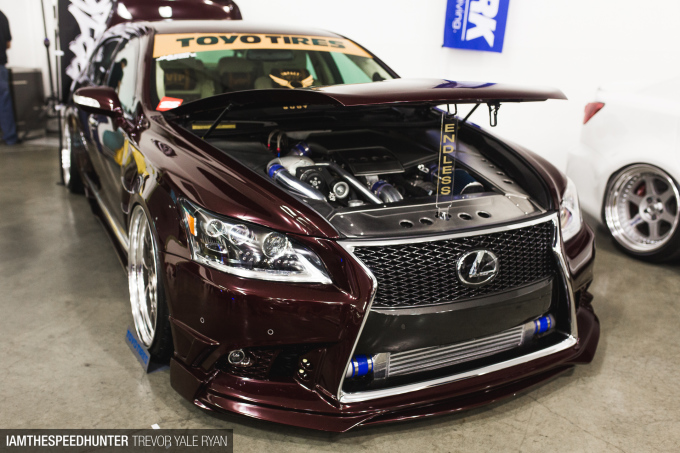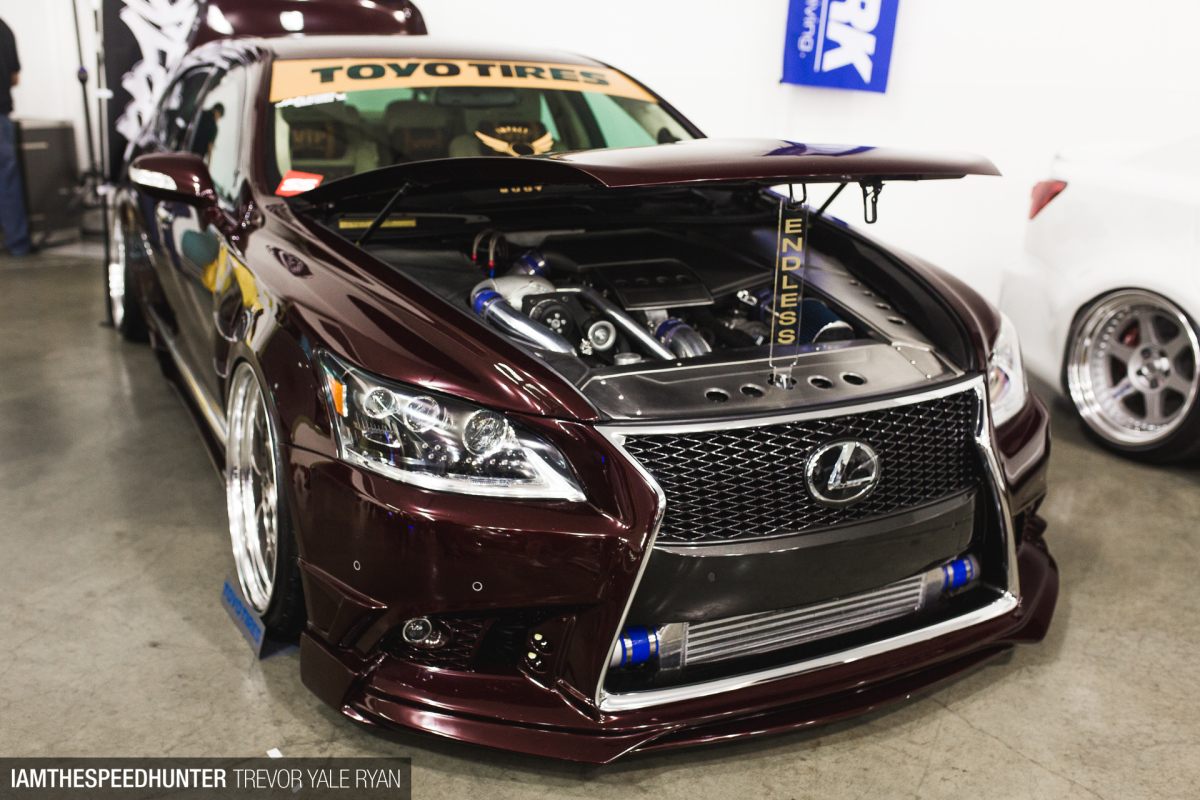 And that's nothing against the people who don't go to the track. Just like any other scene, it's a lifestyle. A quality build requires hard work and dedication; plenty of show car owners put their all into a build and it really shines through when they do. This flawlessly executed, supercharged Lexus LS460 I noticed at Wekfest is a perfect example of this. Likewise, most track addicts practically dedicate their lives to getting seat time. They cancel plans, they eat cheap food, they save their pennies and dimes just to make sure the car is ready for the next track day.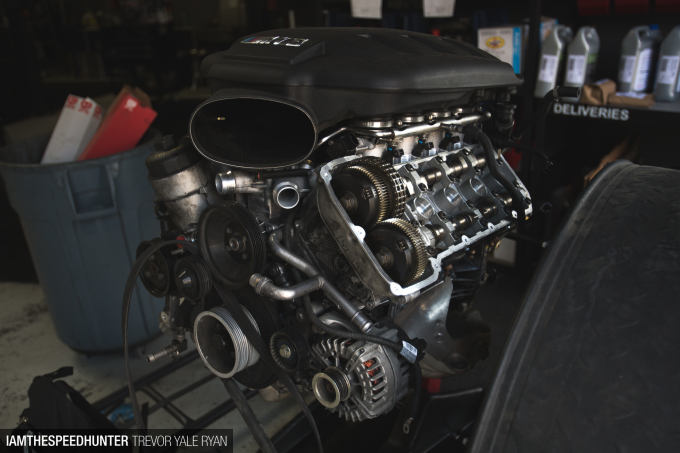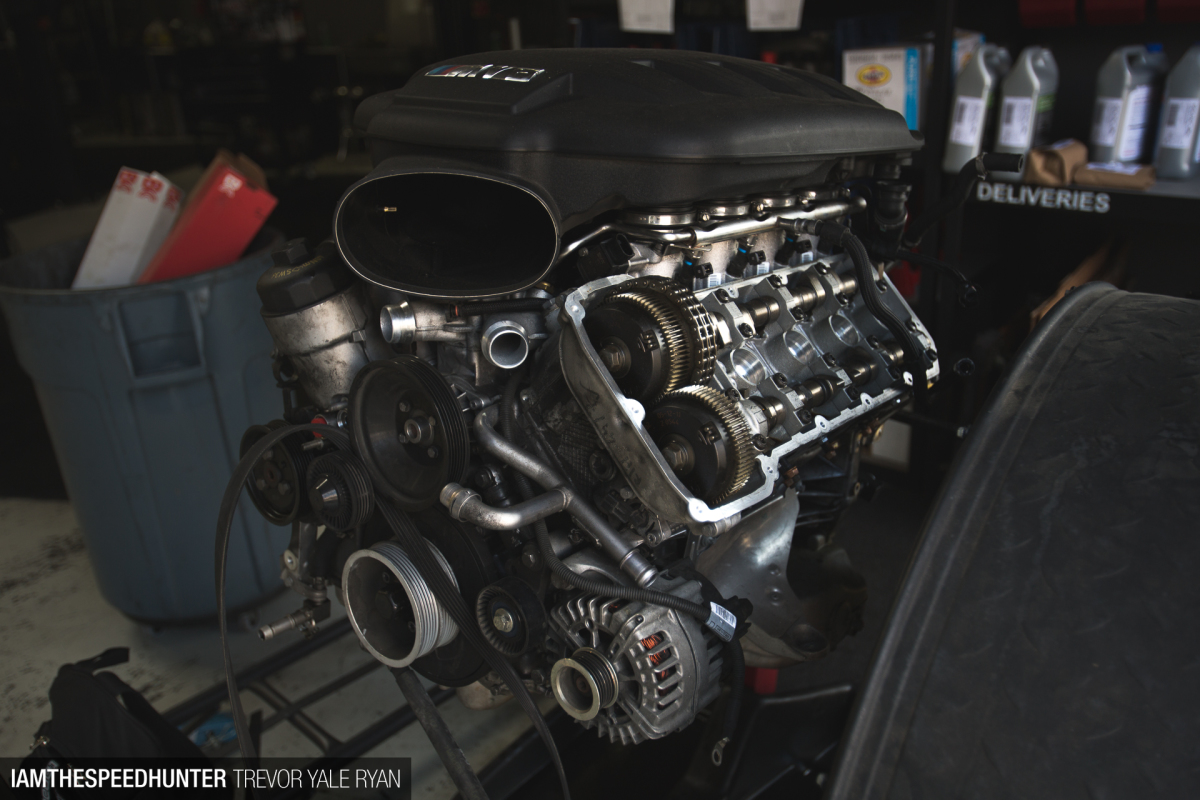 These are the builds that are legitimately tried and tested on the weekends. The cars that have a transmission cooler because their gearbox will explode if they don't have one. The owners who buy real parts just to find a weak spot somewhere else in the car and replace that part the next weekend. Rinse and repeat; it's not a cheap hobby.
But this weekend, everything was different. The (mostly) California-plated track cars would be navigating the public roads to make it down to San Jose for the show. I hopped in the passenger seat of one of them, and a quick jaunt down the freeway found us downtown, right outside the Wekfest venue.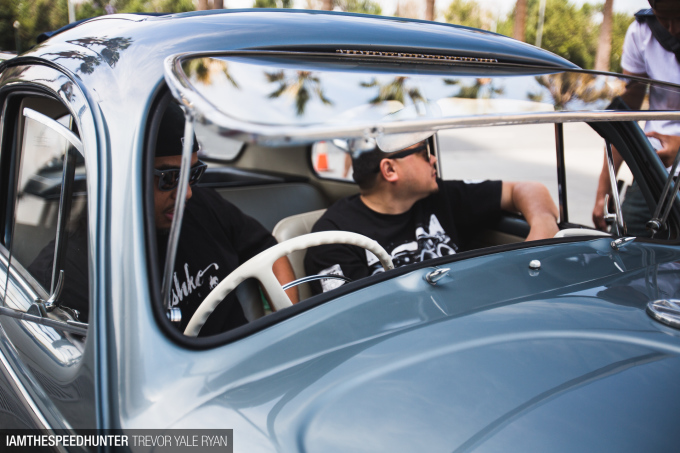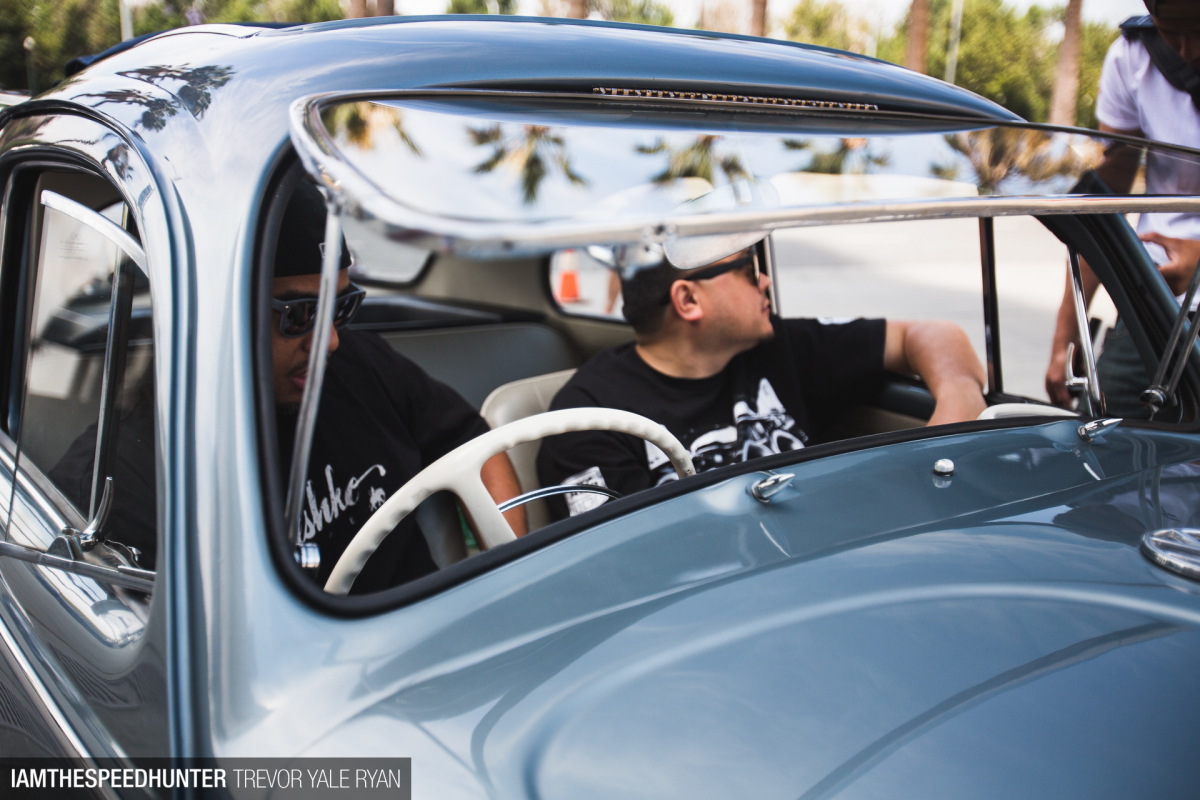 Since a long line of modified cars awaited us as we tried to enter the building, I hopped right back out to have a look around. I immediately was greeted with goodies like this right-hand drive Beetle negotiating with the guard about the amount of fuel in his tank. Apparently, the fire marshal deems it a hazard if you enter an enclosed space like this one with more than a quarter tank.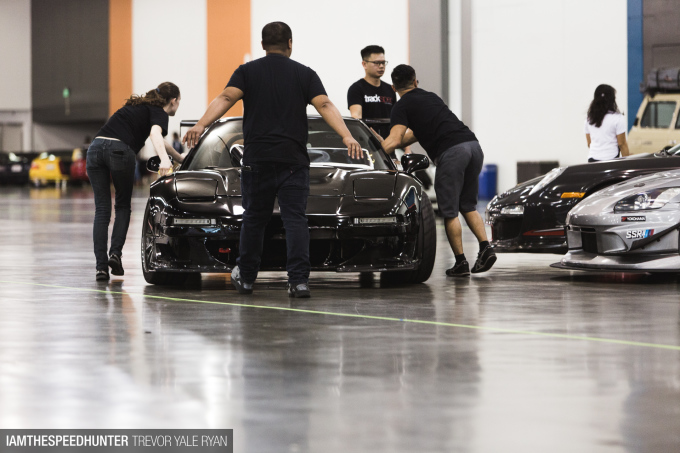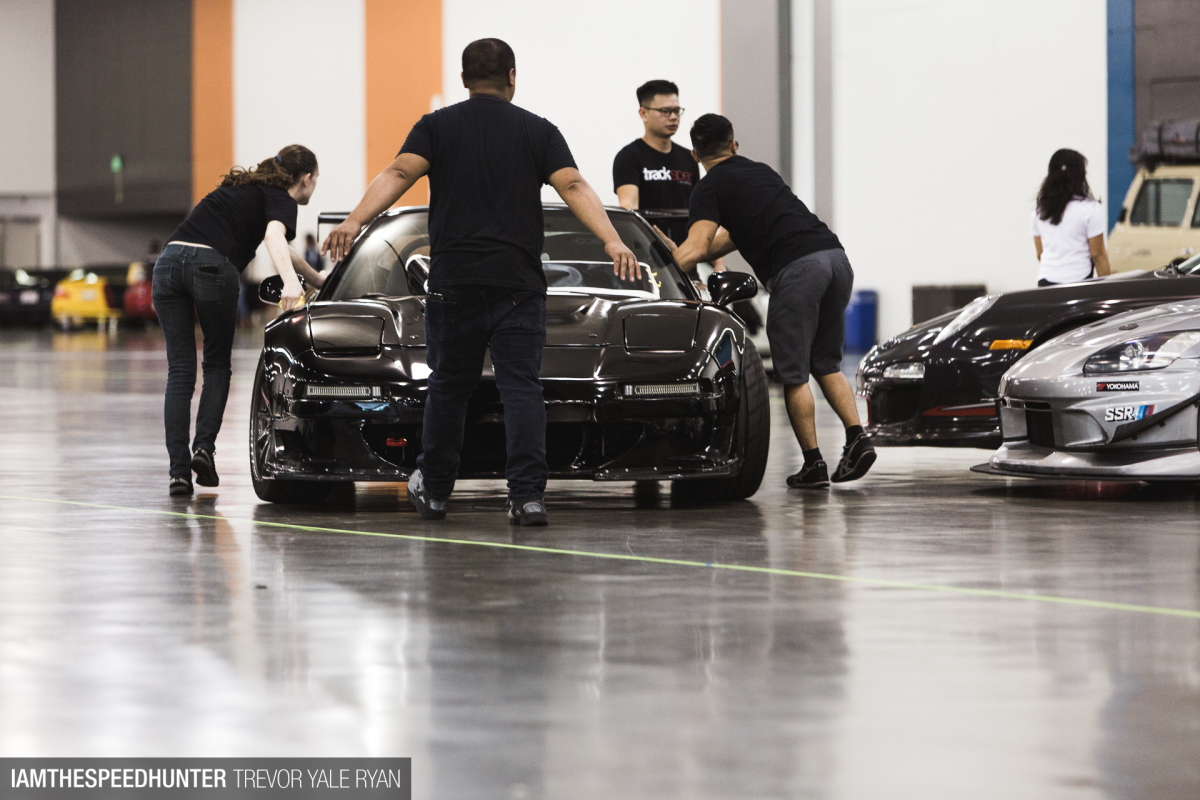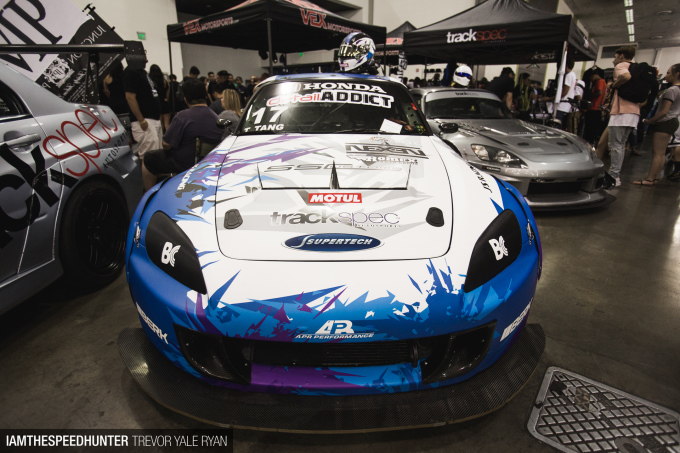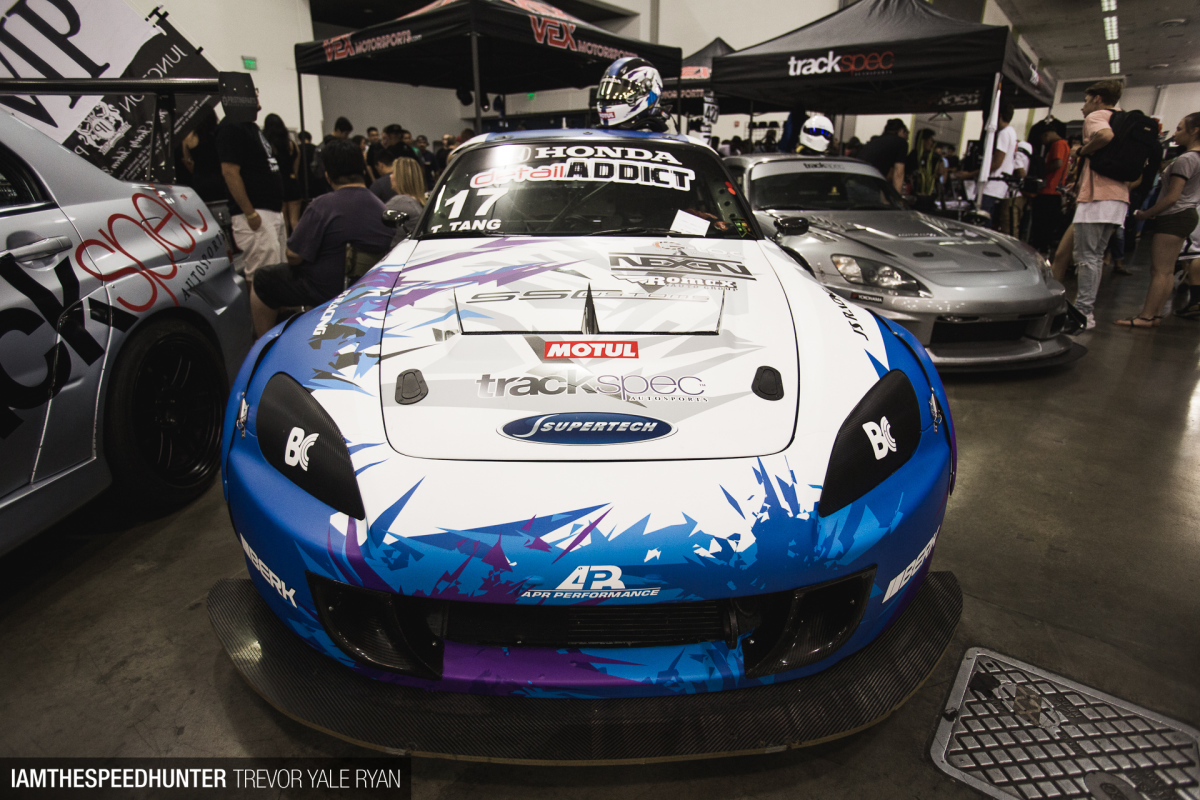 A surprisingly short wait later, we were in. For the first time I saw the Trackspec booth set up indoors instead of track-side. Jami's NSX was cleaner than when it drove away from the dealership in 1992; Tom Tang's Honda S2000 build for NASA ST4 looked like it also received a carwash; and four other shiny track cars rolled into place at the convention center.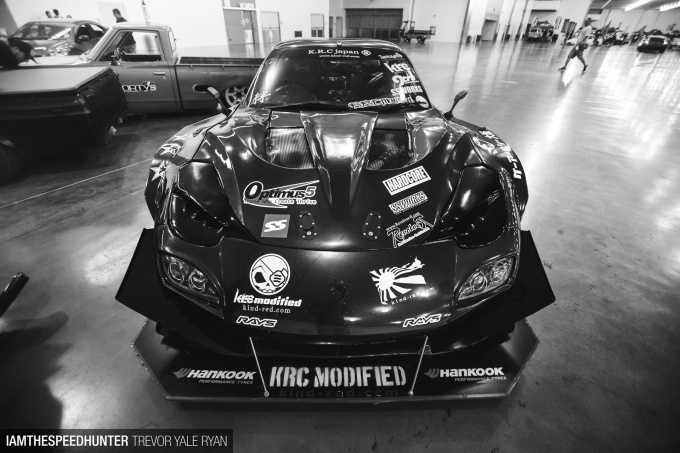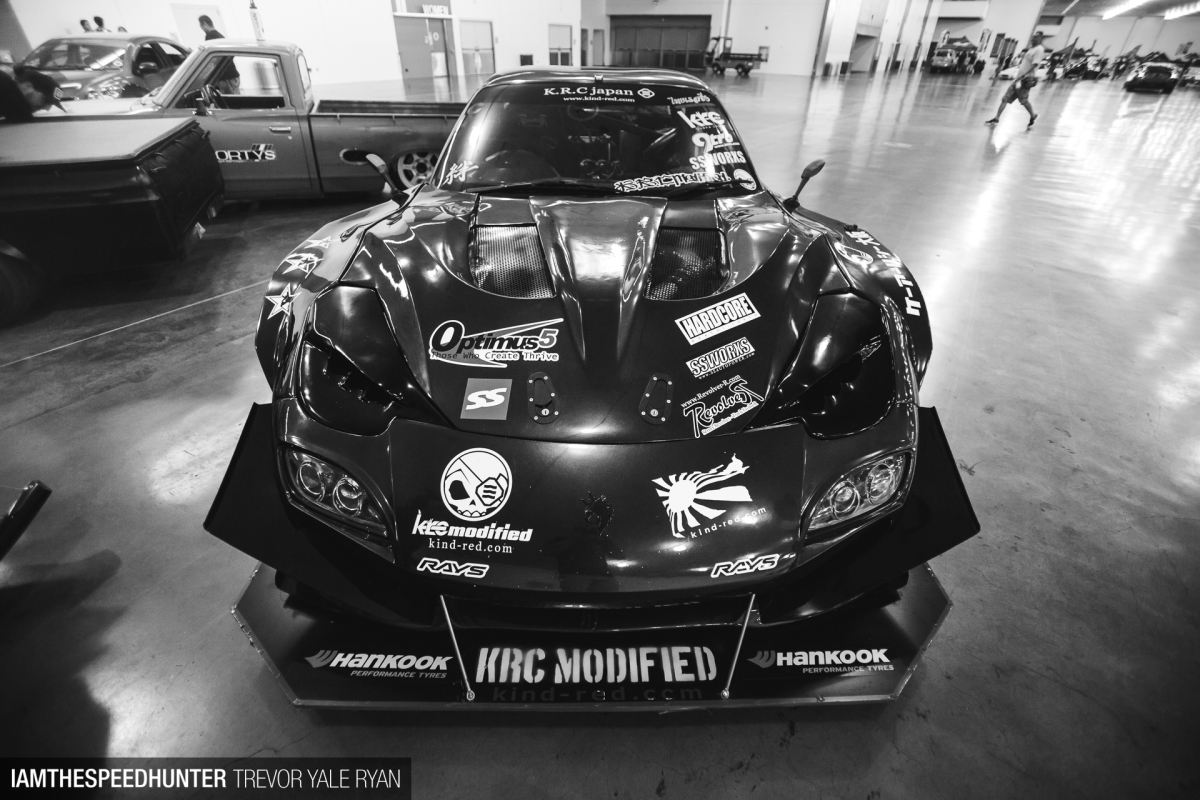 Each member of the group told me they didn't know what to expect the next day; most had been to plenty of car shows, but they were never actually in them. I imagine they were a little apprehensive about how their offerings would be received by the crowds, but as the empty space in the showroom became smaller and smaller, more purpose-built cars could be spotted in the building.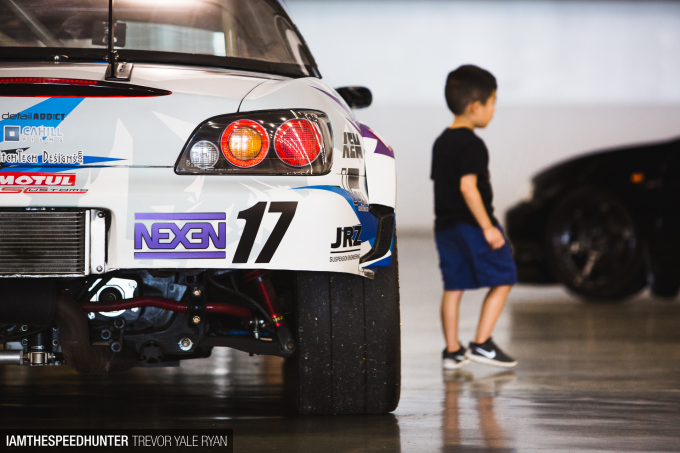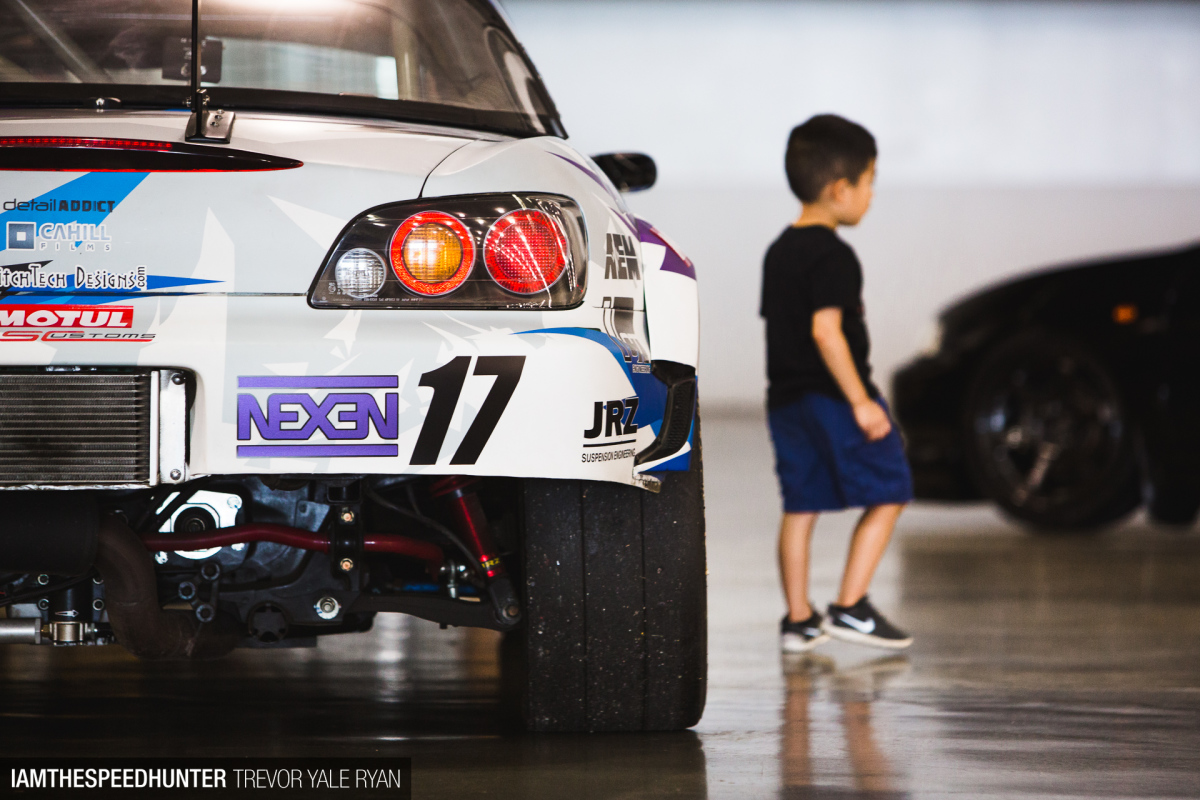 Set-up finished, we headed back to our homes for the night, excited for what the next day would bring. I reflected on the experience so far; Wekfest San Jose really was a communal event with entire families coming to support their friends. Small kids could be seen running around the corners of the venue, grinning from ear to ear as more and more amazing cars rolled past them.
Sunday afternoon came around and the show was finally underway. The Trackspec team was stoked with all the buzz around their booth; I suppose having a couple guys like Son Vo wandering around in full race suits and casually posing on their cars may have helped. Some say Son normally doesn't attend car shows, but all we know is… here he is at Wekfest.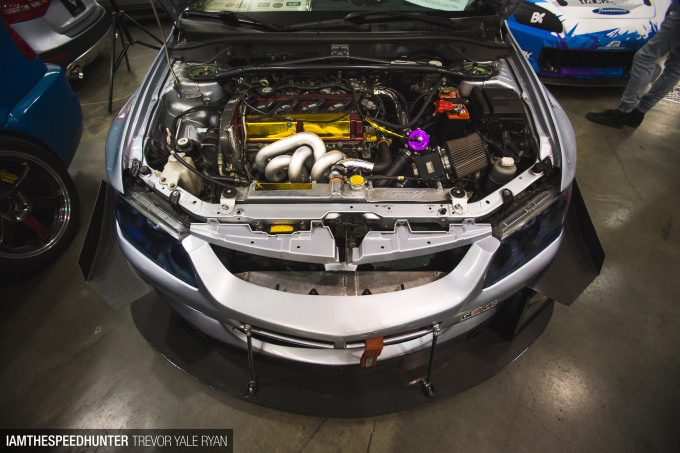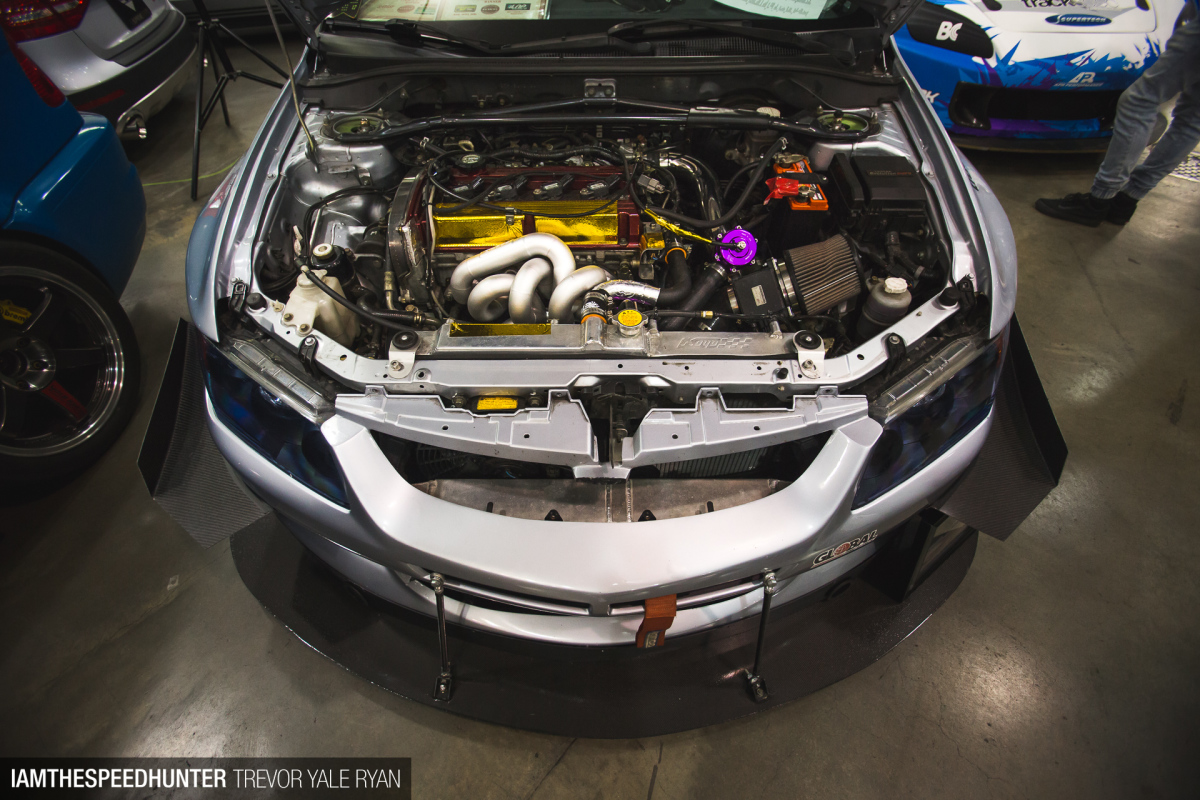 By the end of the day, everyone admitted they had more of a blast than they ever expected. They nearly ran out of stickers at the booth, plenty of t-shirts were picked up, old friends stopped by and new friends were made. What more could you ask for – a trophy, perhaps? Jon Hurley was indeed quite pleased that he did get to take one home: Second Best Mitsubishi in the building.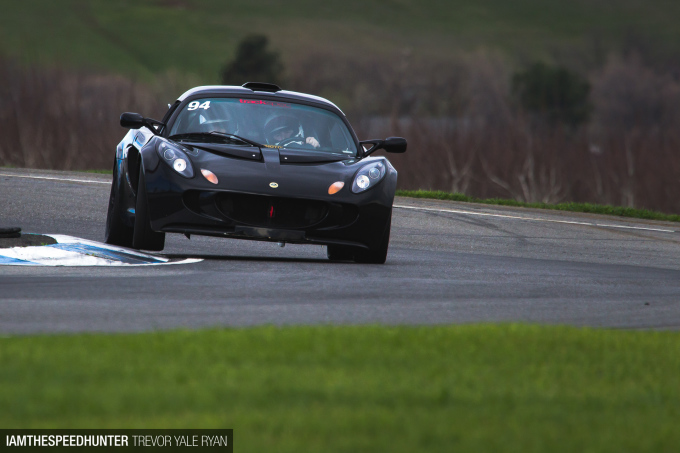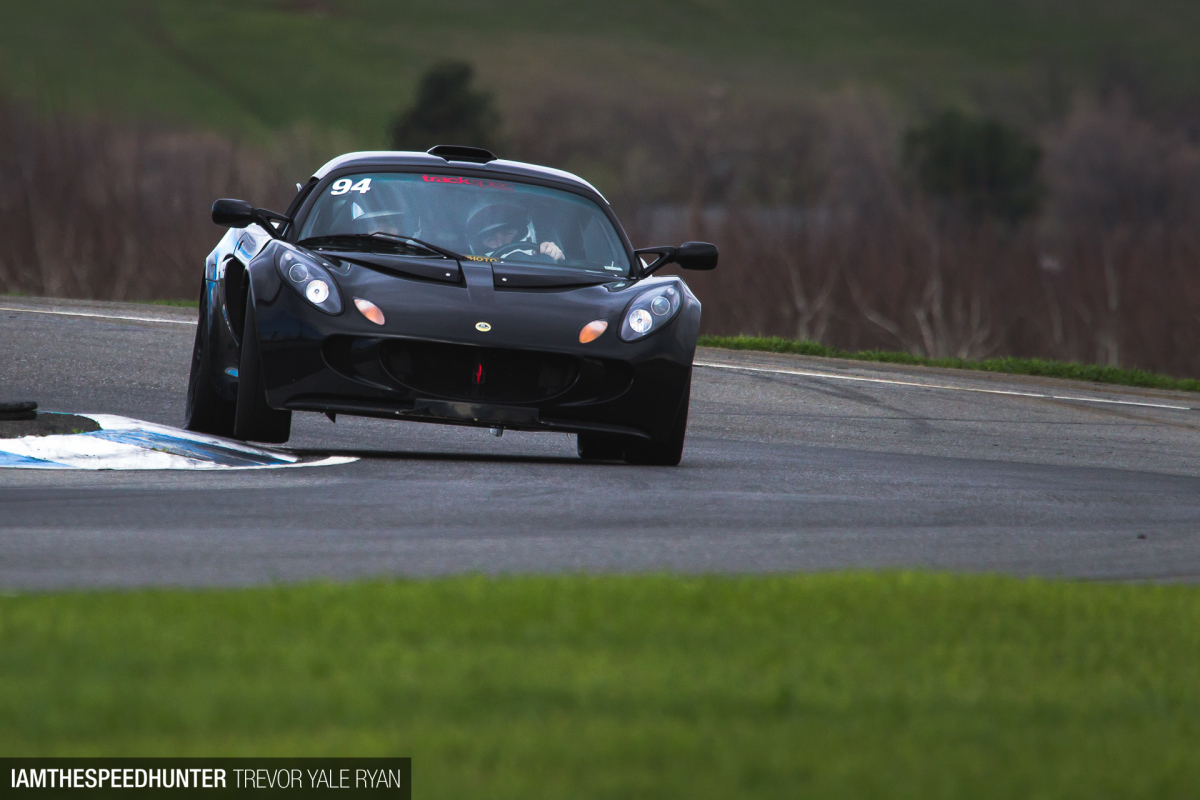 As I was packing up, I discovered a final treat to the day. The Trackspec booth lost a man to his childrens' soccer game earlier on and I was tasked with getting this Lotus Exige S back to the shop. It had to happen quickly though, because the sun was starting to hang lower in the sky. It might seem irrelevant what the sun was doing, but the California Highway Patrol already has a tough enough reputation when it comes to modified cars, let alone one that no longer had any headlights, nor proper plates.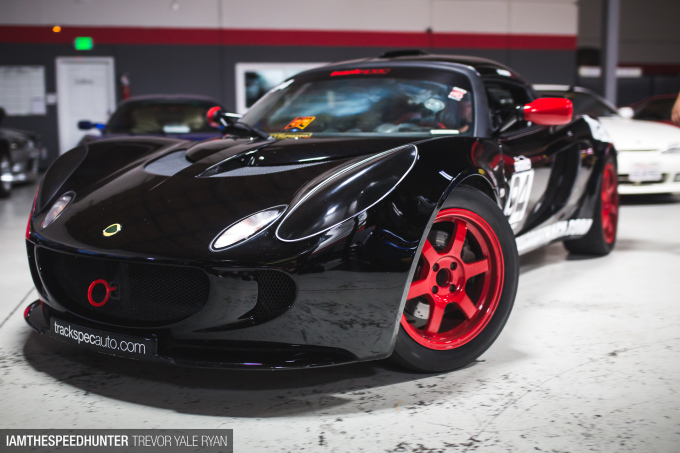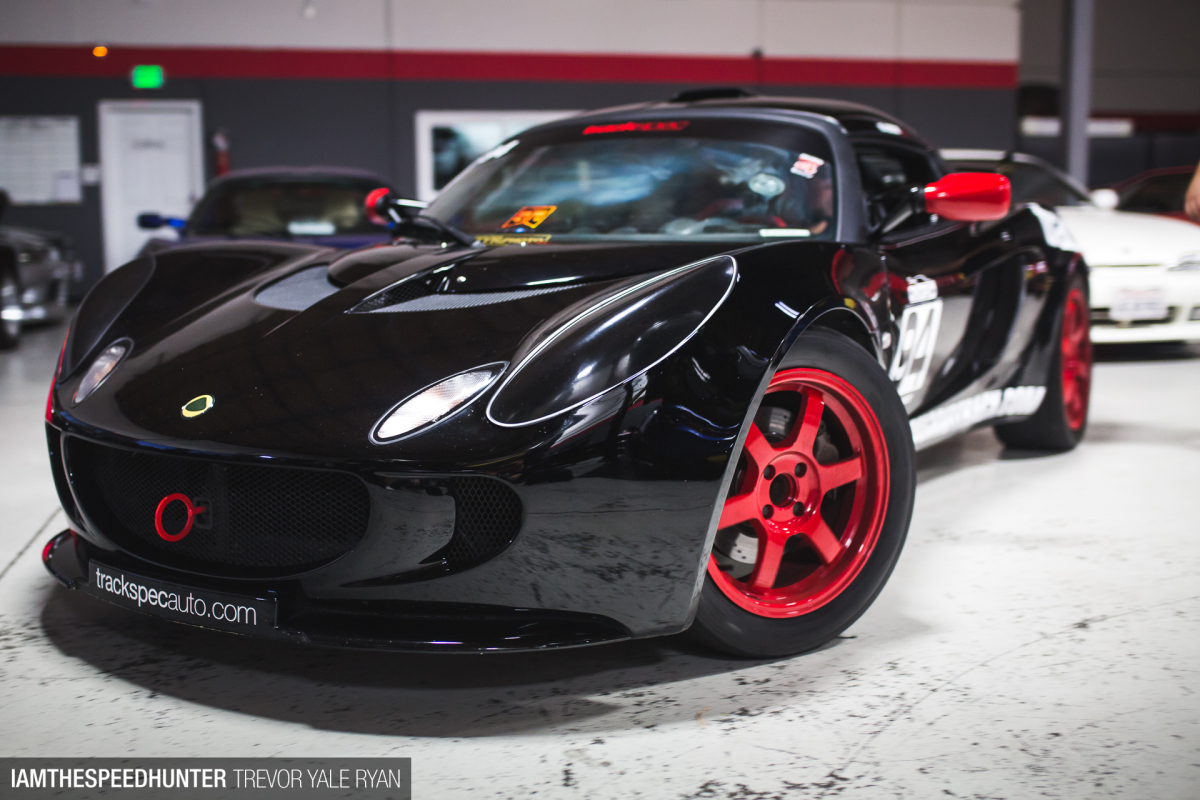 It was a small relief to make it back on time and have the little Lotus neatly tucked into its temporary home at Trackspec, waiting for another go-fast bit to get bolted on. The sun creeped down as other cars came in to go back to sleep after a what must have felt like a cushy day compared to the abuse they're used to at the track.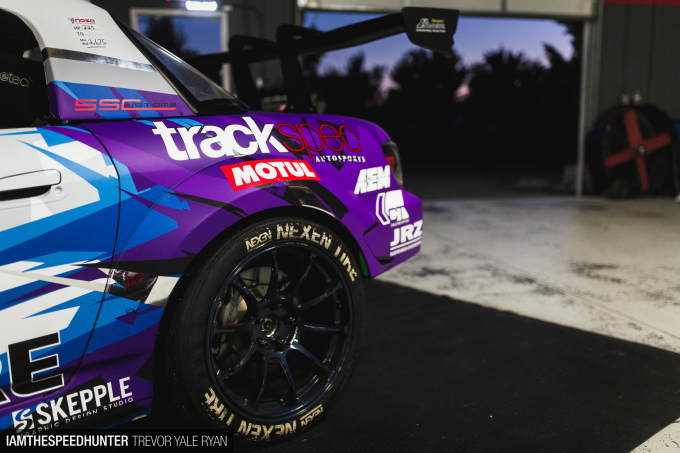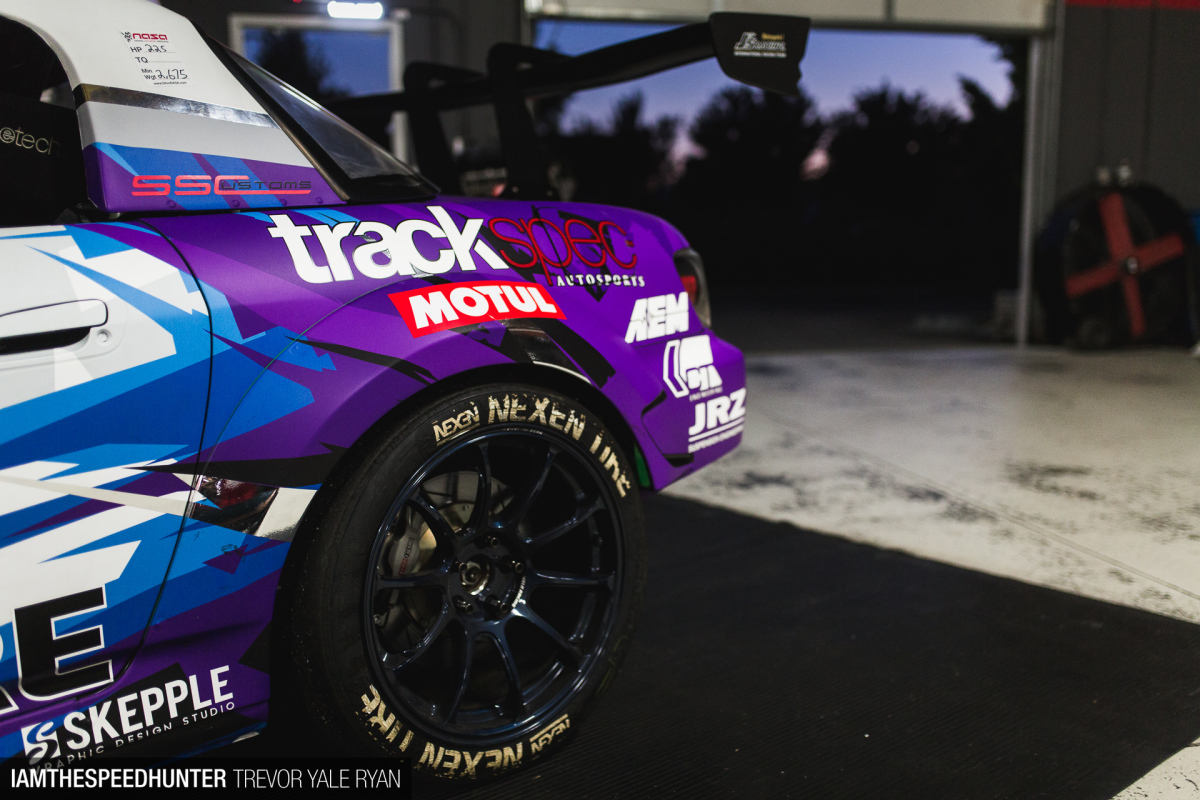 After Tom tucked his car into an empty bay I called it a weekend and went home to find my own bed. Wekfest was over. I had walked for miles through the convention center, met dozens of people who love cars as much as I do, saw hundreds of fantastic builds, and had come away with thousands of shots to sort through. Just about the best way you can spend a weekend.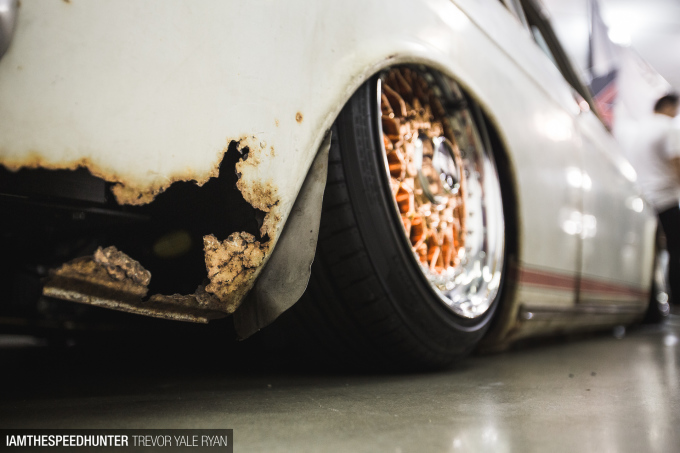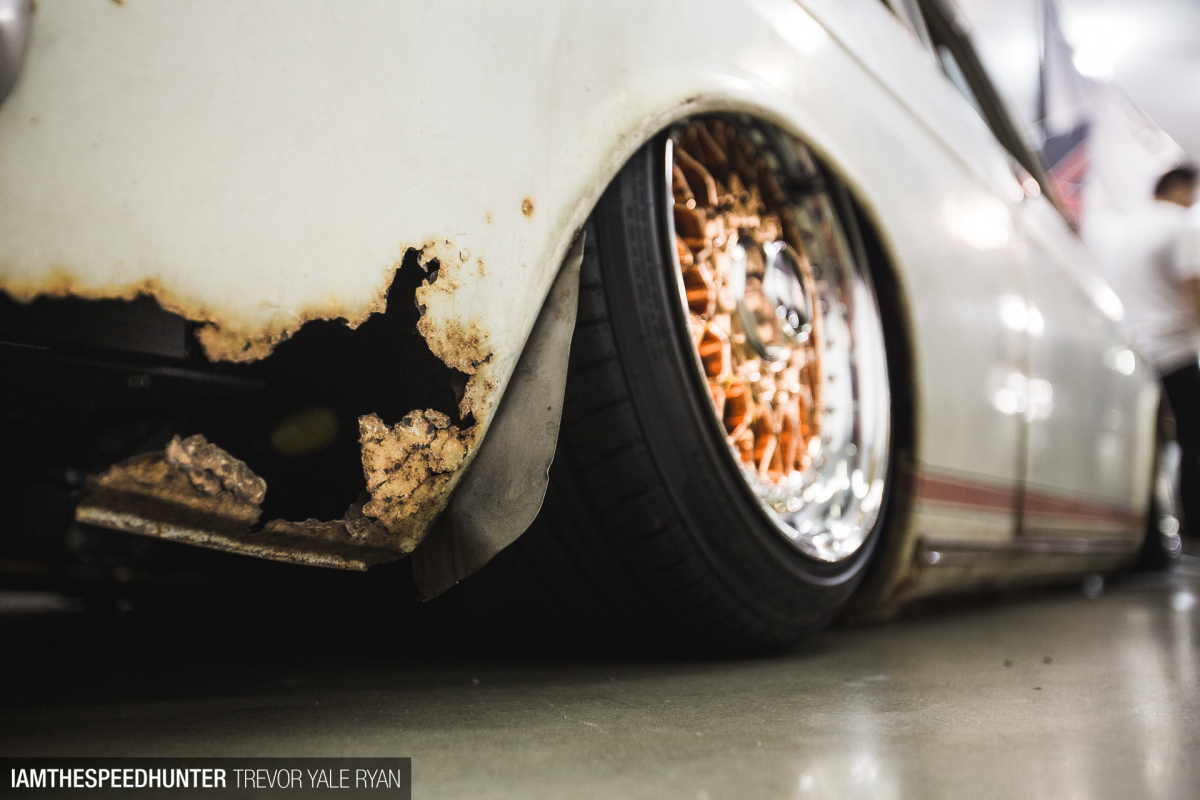 Of course, besides the track-oriented machines there were all manner of other excellent builds present at Wekfest San Jose. From Ratsun project cars to Hyundais with scissor doors and ultra-plush VIP Toyotas, this show had it all. But before sharing all the photos from the event I wanted to first and foremost address the magic thing that unites them all: Speed. Whether it's a desire to go faster, to look faster, or just to make your car better, this is the driving force in the building that everyone can relate to.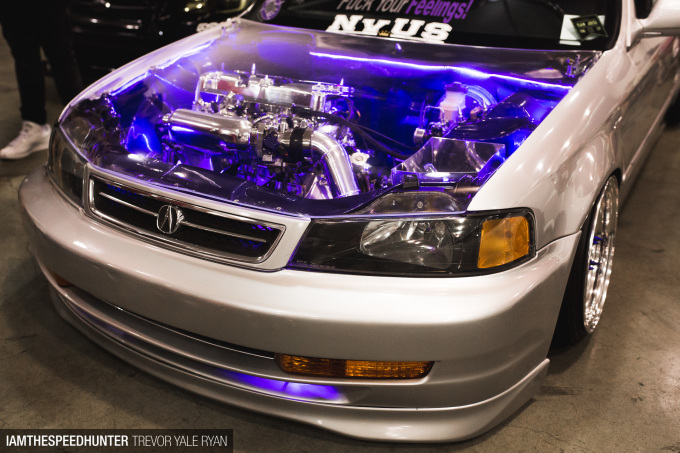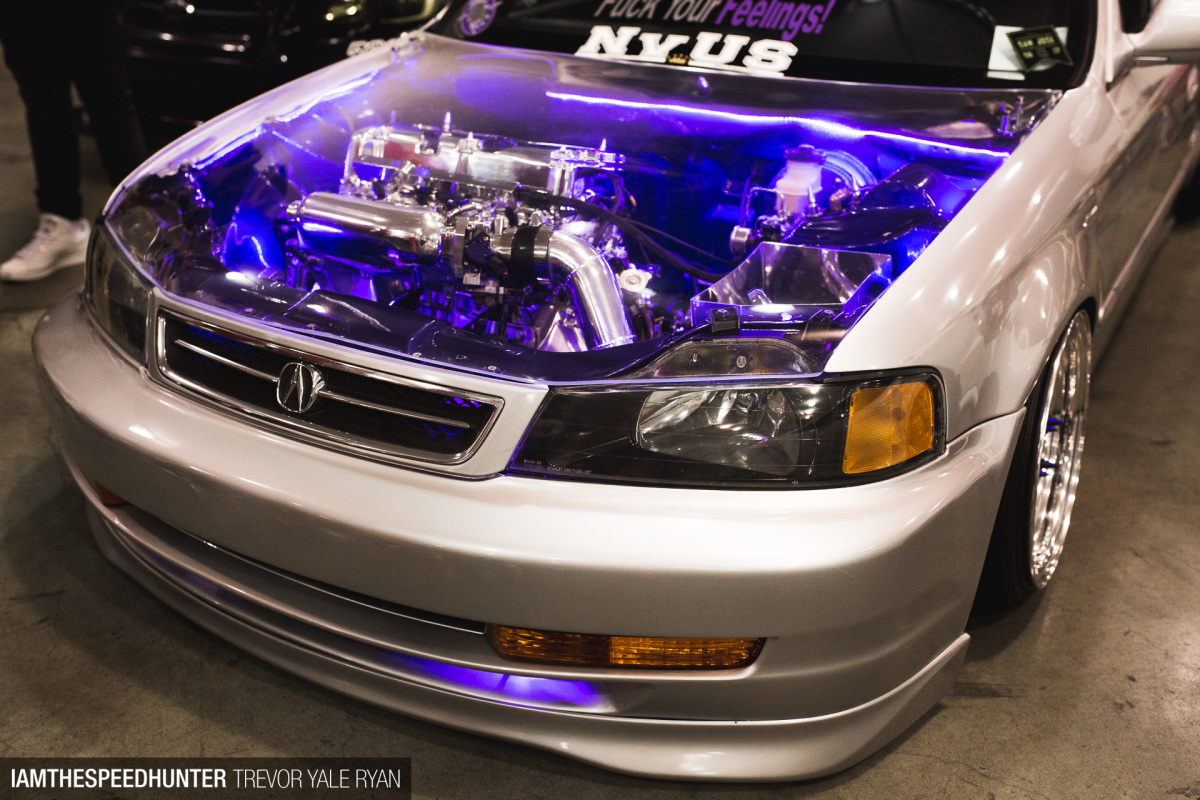 To build something to go fast in. To build a car for yourself, regardless of what others think. To build something that someone else might not understand at all, simply for that sense of satisfaction when you open up the throttle on the way home after a long day of work or when you finally beat your personal best at Laguna Seca. Whatever it is, no matter the cost, and despite those who see it purely as throwing money away. Everyone under this roof just gets it.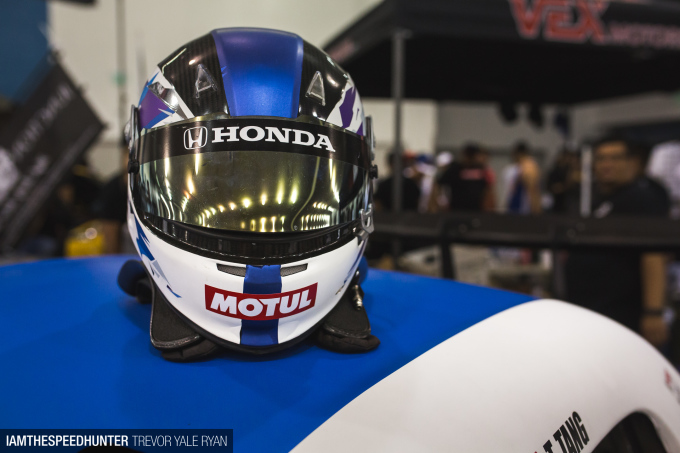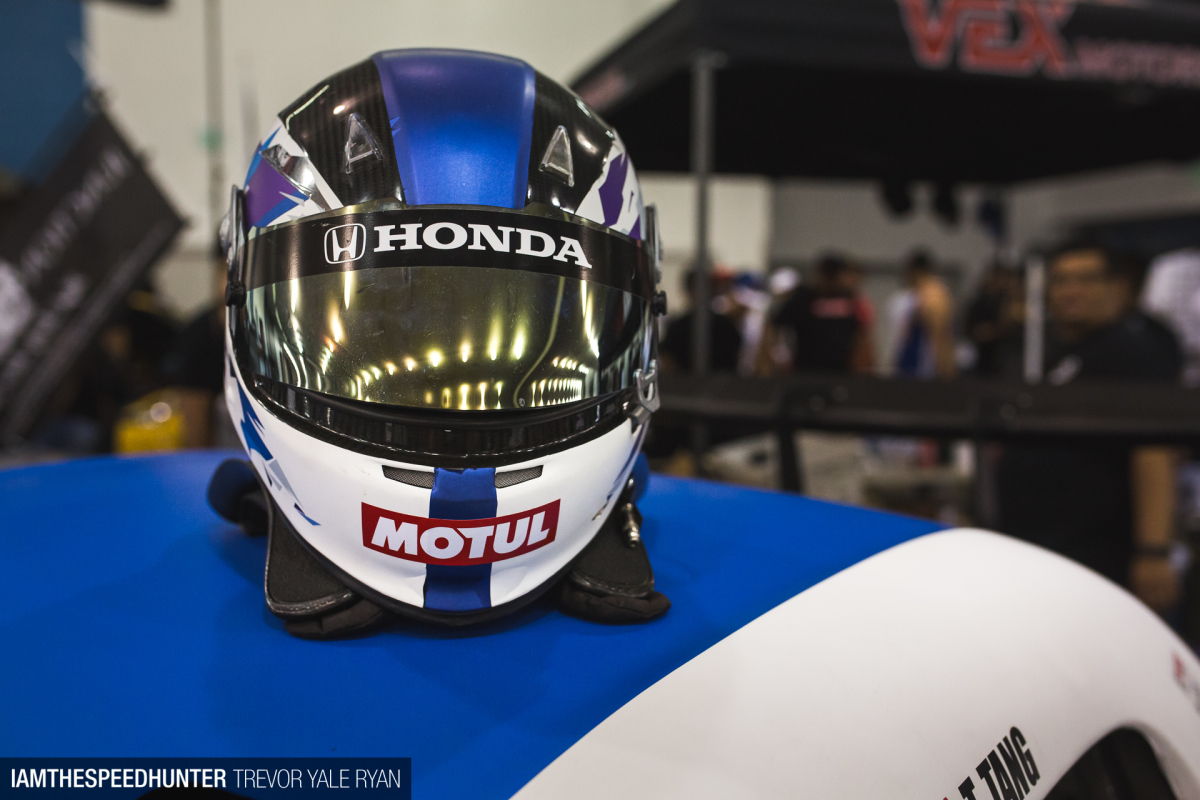 I'm thankful that so many people could enjoy such a smooth weekend. Hats off again to Trackspec for having me along and to all the organizers who make these events come together. The coordination required to get this many cars under one roof is truly mind-boggling.
This being my first year here, I can fully say that I hope I'm fortunate enough to make it out again the next time the show comes to town. In the meantime, complete coverage is very much on its way!
Trevor Yale Ryan
Instagram: tyrphoto
TYRphoto.com