A Tiny Track Toy
Ah, yes, the mighty Suzuki Cappuccino. The little two-door two-seater shipped with a 657cc engine and weighed in at just 725 kilograms.
A nimble kei car for sure, but not exactly a track monster. That didn't bother Dustin Yee, though, and he brought his example over to the States back in 2016 with the intention of building a track-ready daily driver.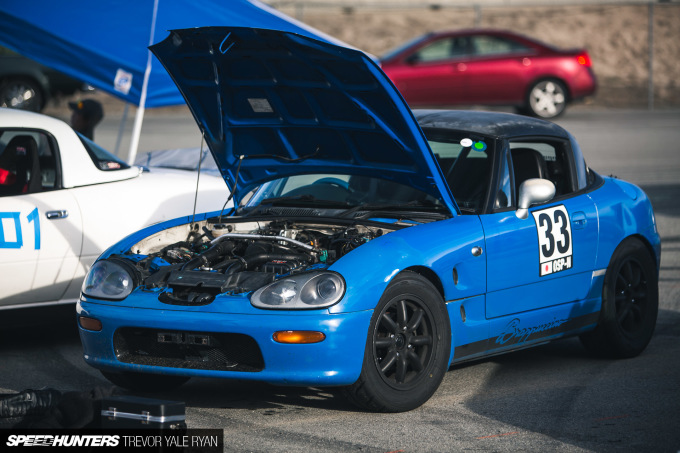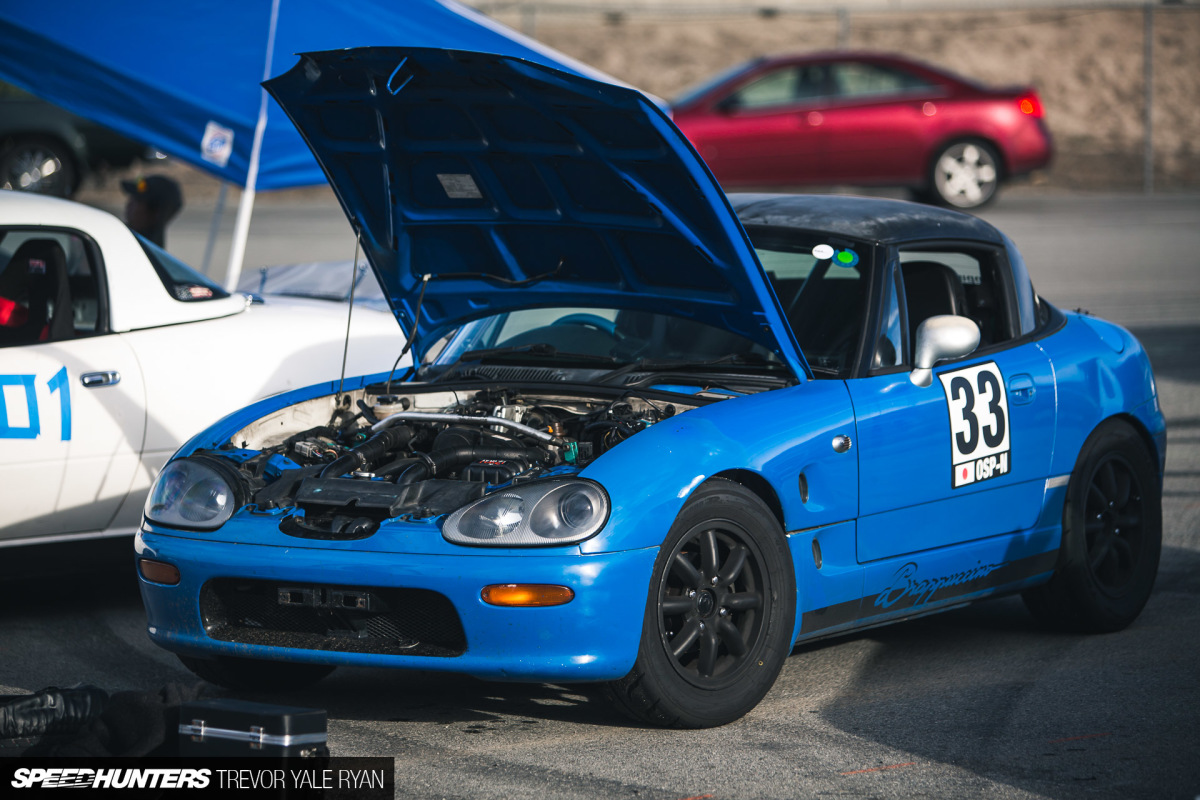 Dimensionally speaking, it's an impressive little thing. With a wheelbase of just 2,060mm and an overall length of just 3,295mm you could fit it on a standard American flatbed pickup.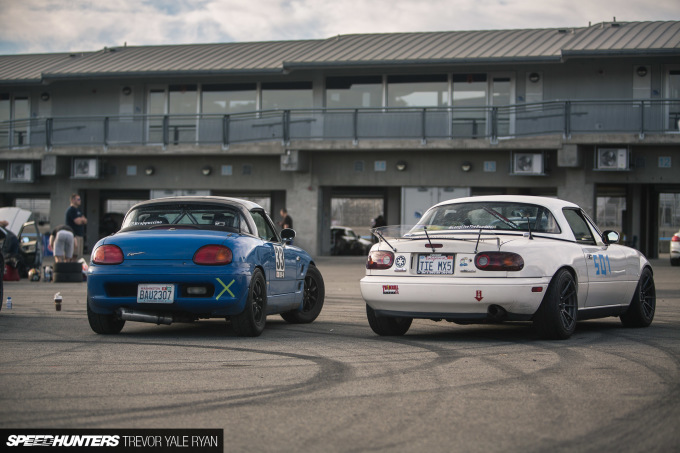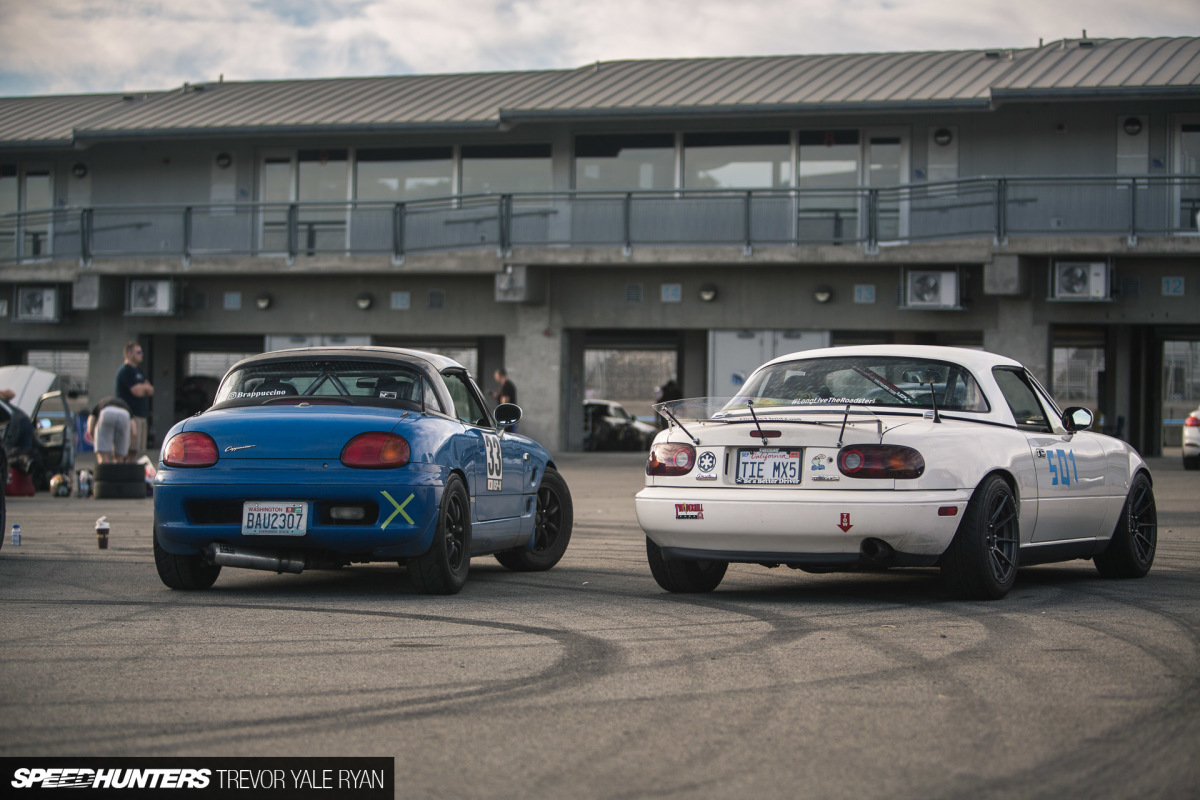 The Mazda Miata is already a small enough car, but Dustin just had to take it one step smaller with his aptly named Brappuccino.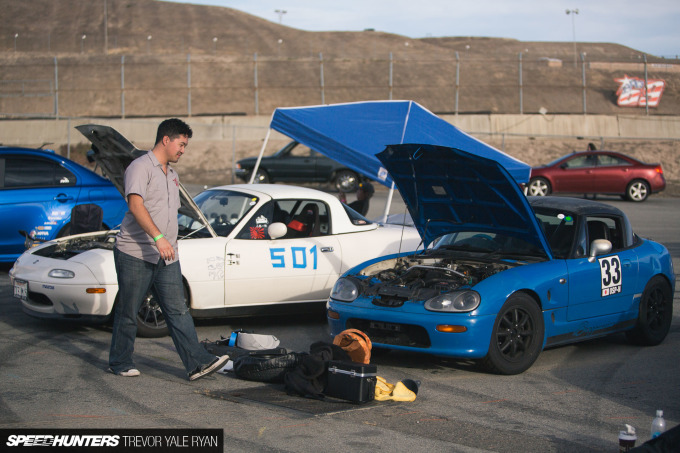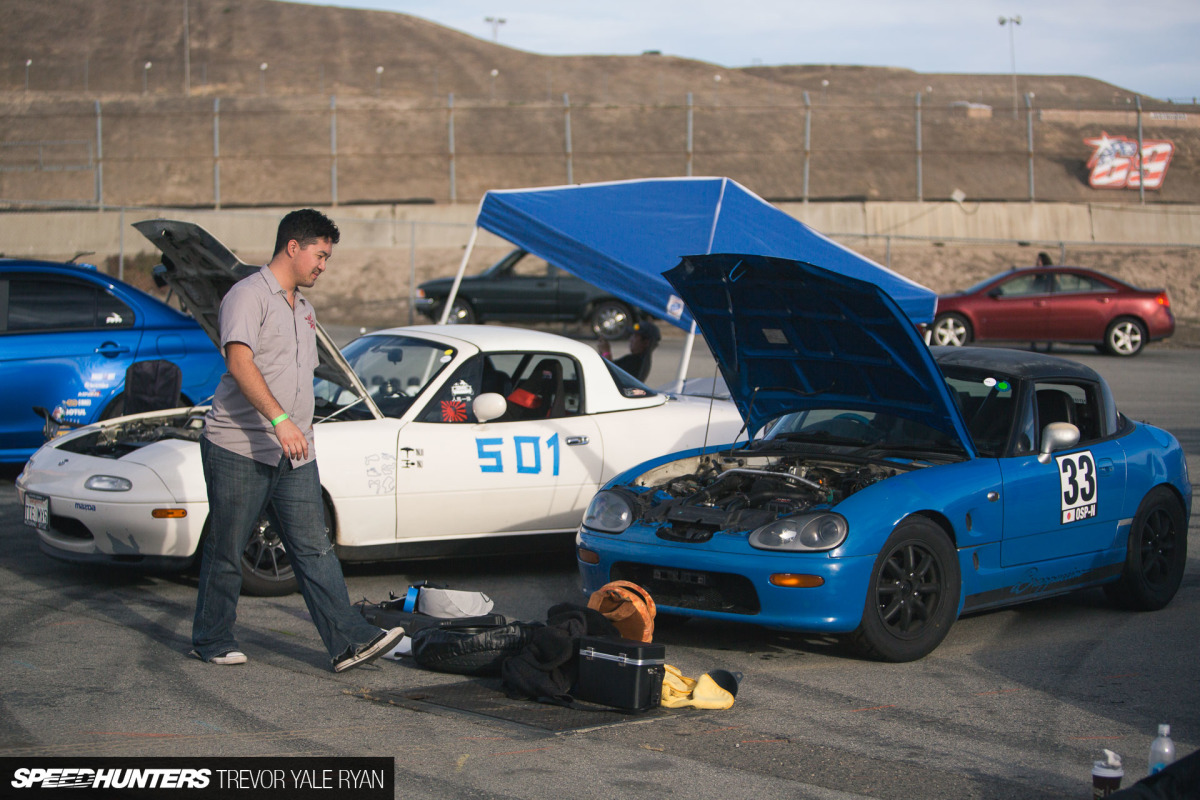 In fact, he previously owned a supercharged first-generation Miata himself, but he thought it would be more fun to drive an even less powerful car right on the edge.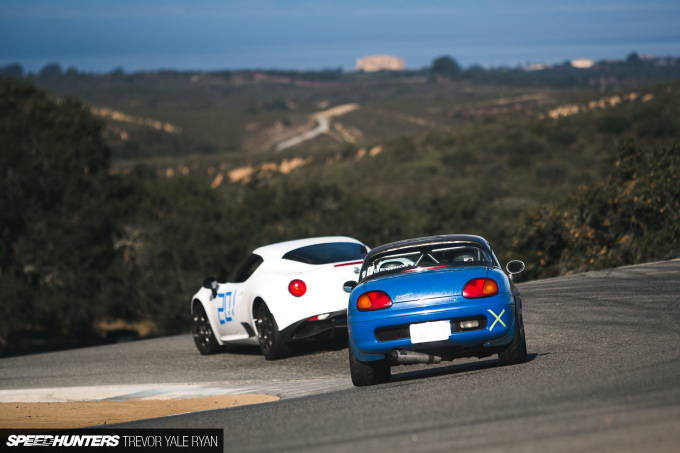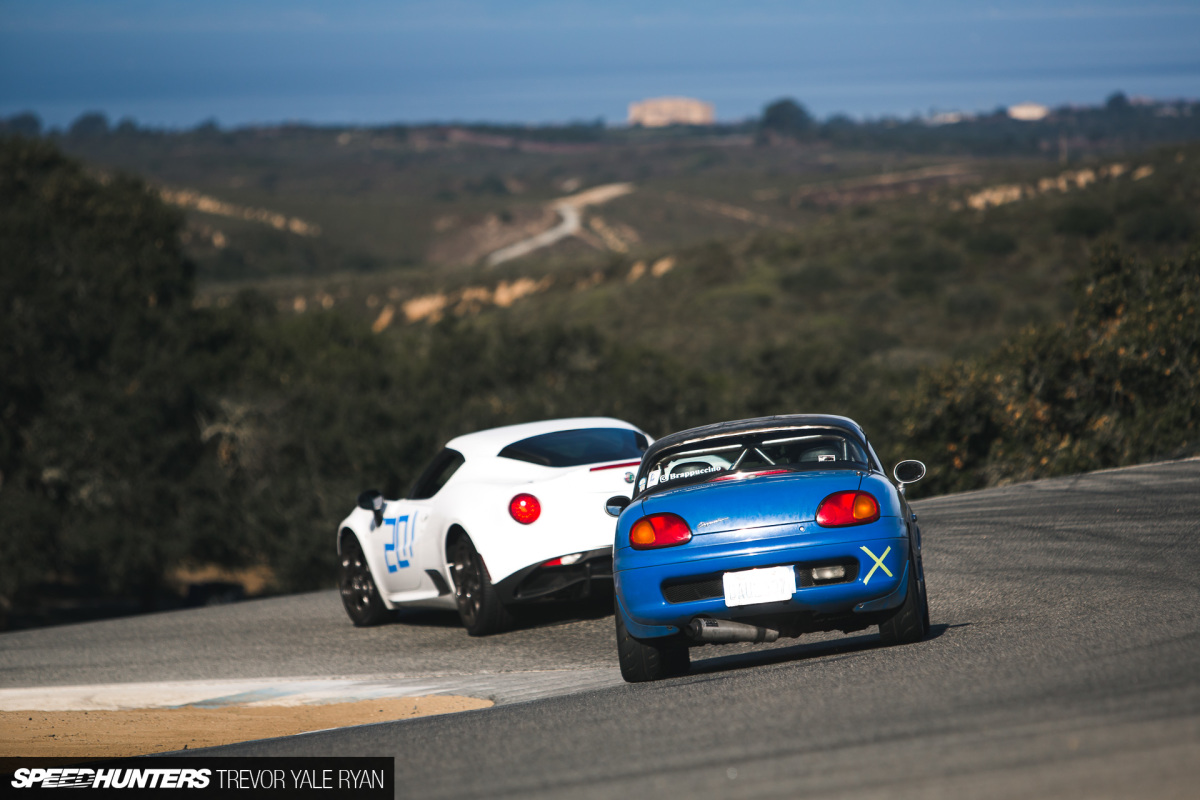 Rest assured, Dustin does that at every opportunity he gets, aiming to prove his point. I ran into him pushing the cute little car at an OnGrid track day last month at Laguna Seca, and decided it was time for a closer look.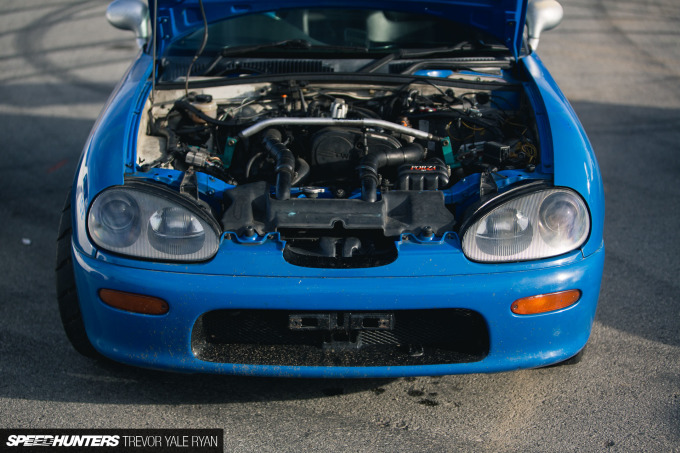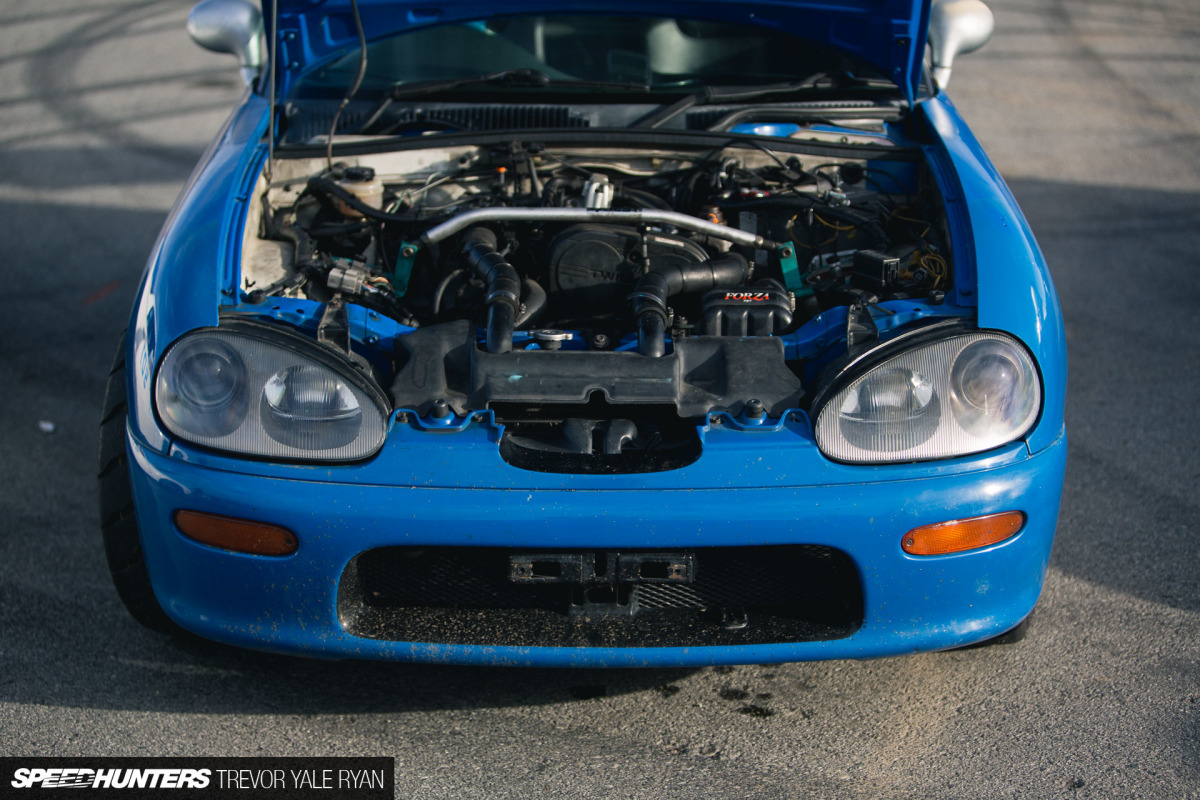 Quickly into our chat, I discovered that power is where things don't quite add up from the factory, though. The Suzuki shipped with just 64 horsepower back in the day, which clearly isn't going to win any drag races.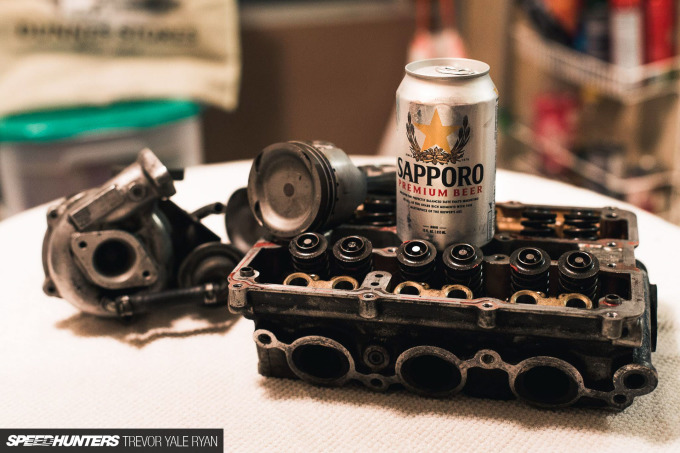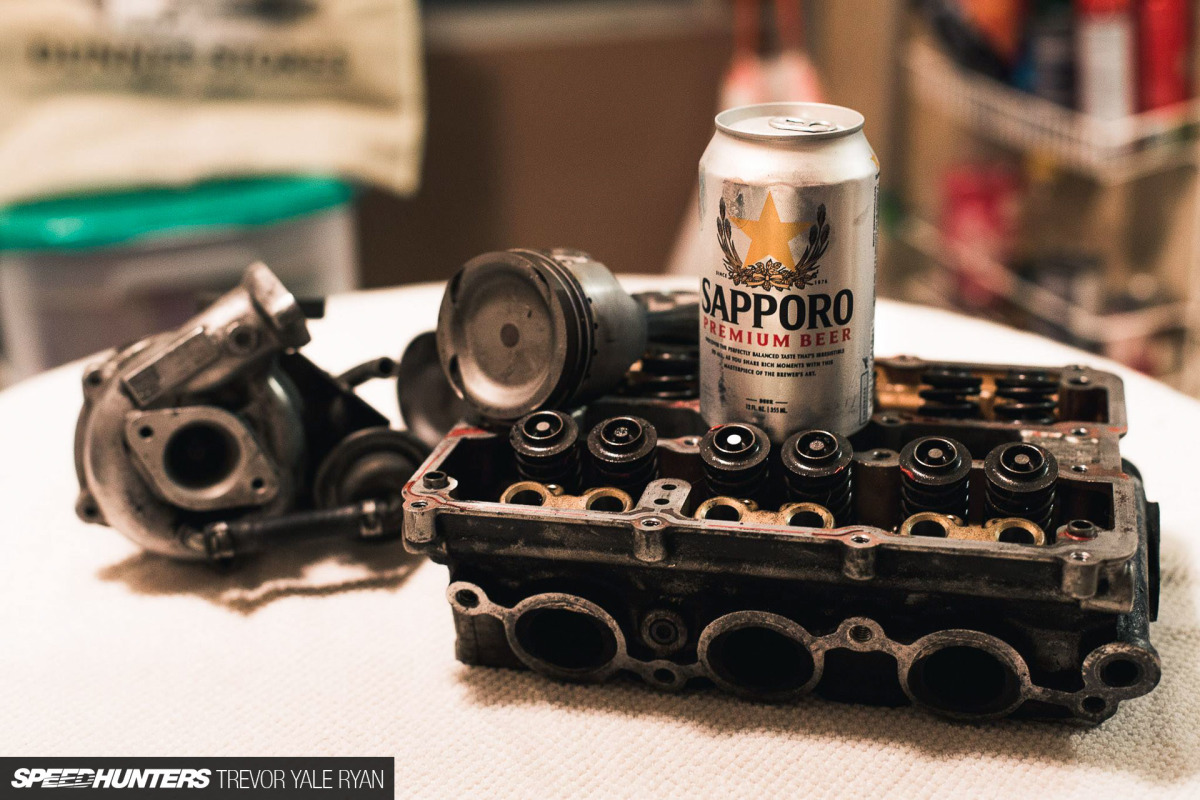 While Dustin recently overhauled his motor, he's still just under that comical 660cc limit for kei car classification. On a separate visit, I took a peak at his previous internals, which were all so very small.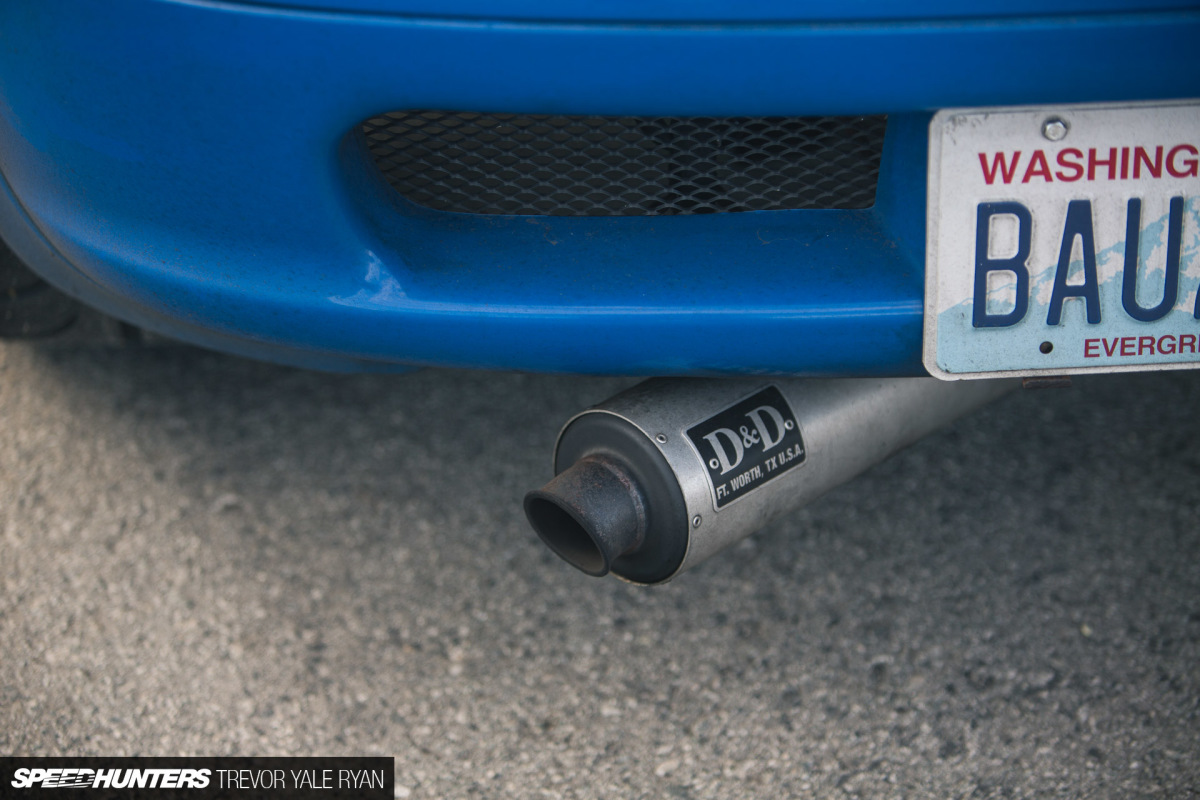 Despite only having 657cc to work with, the Brappuccino has managed to create 101hp and 104ft-lb to the wheels. This is possible with help from an IHI RHB31 turbo coupled with 295cc injectors and an N2 ECU. The setup pushes 1.2bar (17.6psi), ultimately maxing out the potential of the tiny block.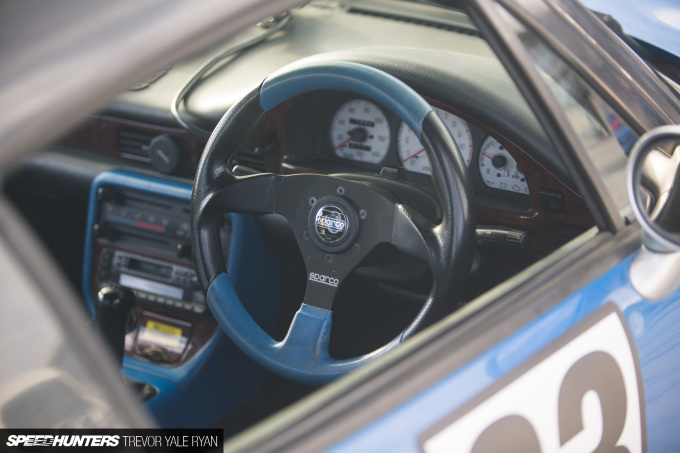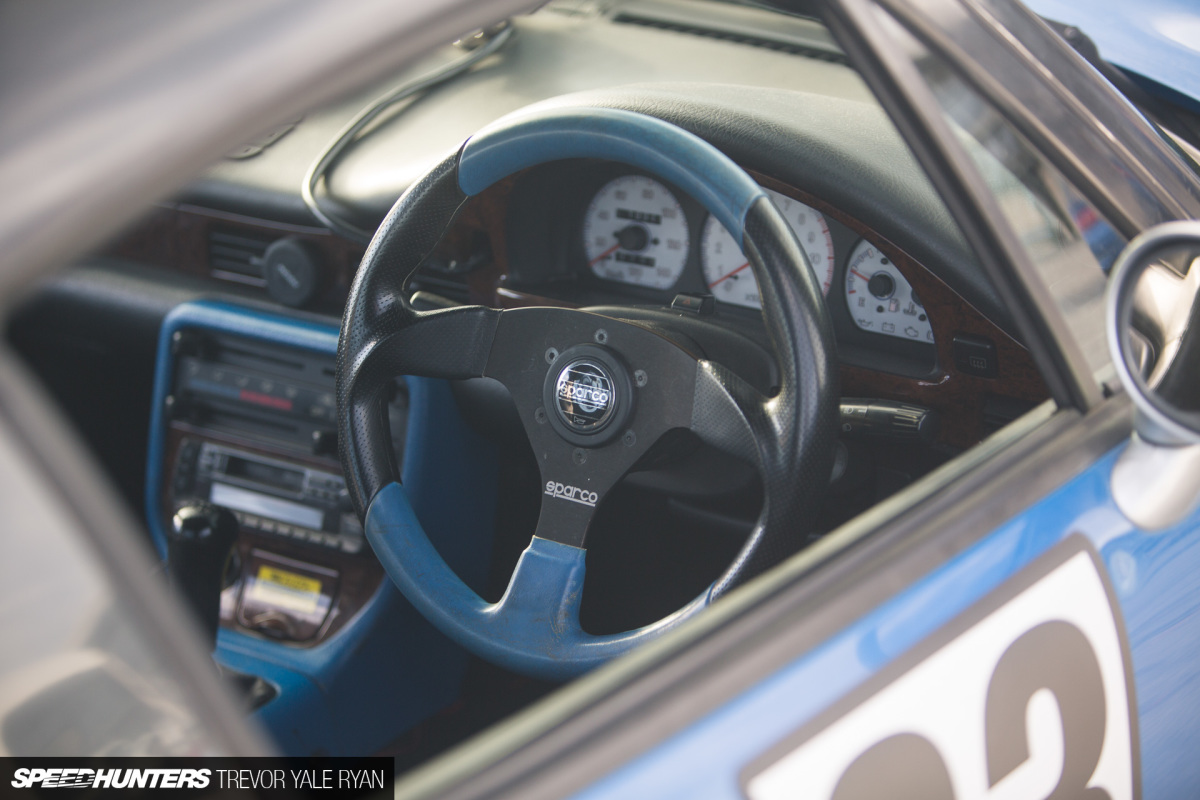 At the same weight as an Exocet, the Miata-based open-wheeler, you get all of the advantages of a lightweight car but still have a decent interior and roof over your head.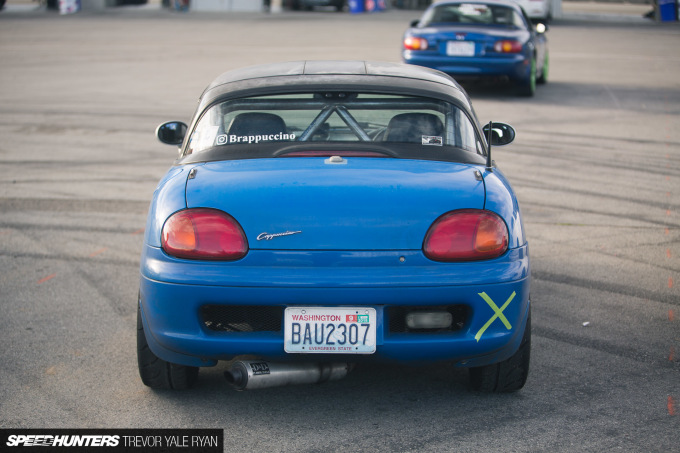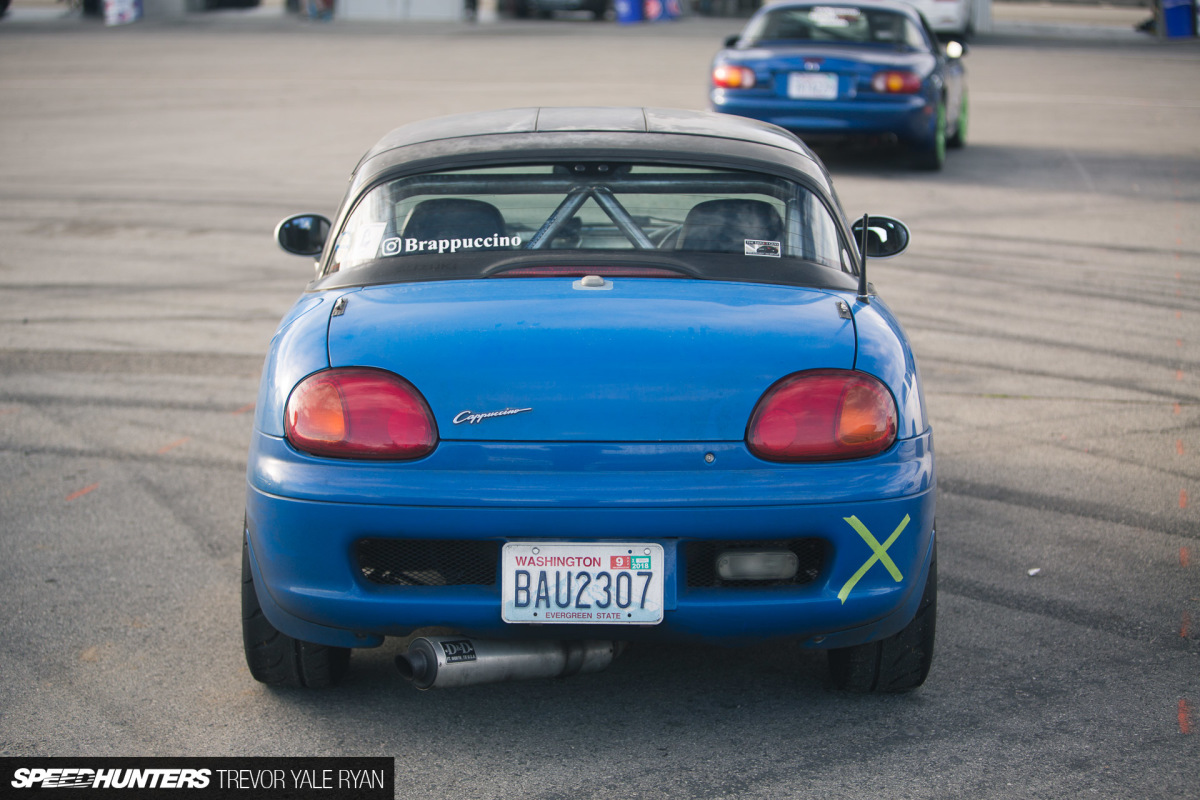 With relatively beefy 185/60R14 Toyo Proxes R888 tires mated up, it's certainly a well-sorted track toy.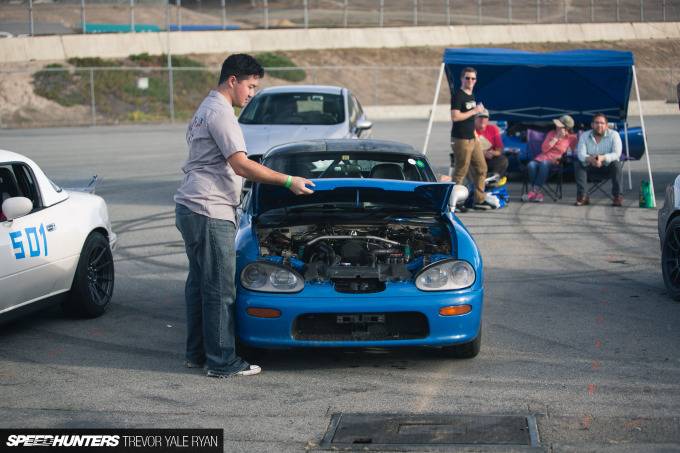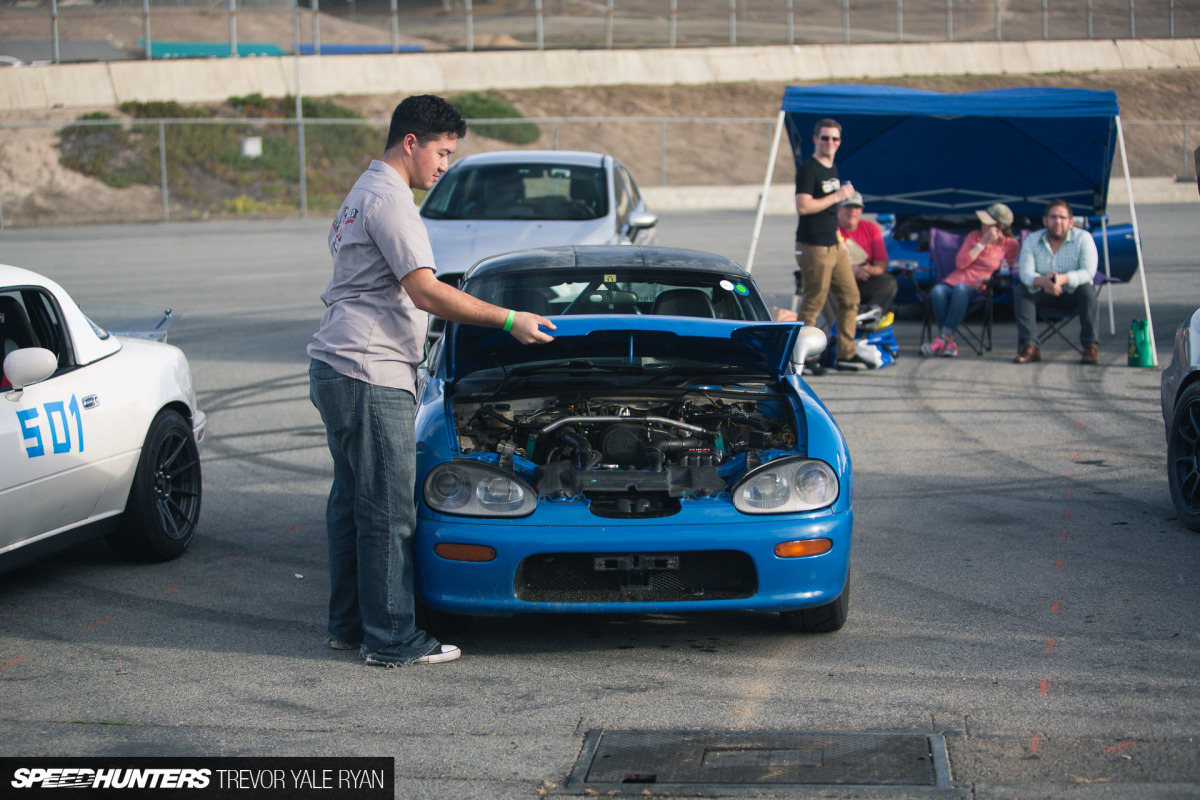 Not only that, Dustin still daily drives the car at least a few times a week – to work and the grocery store – where he can purchase one very small trunk-load of food at a time. Quite practical, really.
No matter where he is, the Suzuki gets plenty of attention. You can follow his small car shenanigans on Instagram if you so desire.
Trevor Yale Ryan
Instagram: tyrphoto
TYRphoto.com
Cutting Room Floor