A Grey Day In LA
It's a Sunday afternoon in late October. The sky is varying shades of grey, something I'm familiar with, but not something I would associate with Southern California. It's only been a few hours since we wrapped an all-night shoot which documented the final assembly of Deity Motorsport's McLaren MP4-12C, just before it was shipped to Nevada for the 2017 SEMA Show.
When Larry had asked me the day before if I was up to shoot a friend's Safari-spec Porsche 911, these weren't exactly the circumstances that I expected to find myself in less than a day later. The combination of jet lag, fatigue and the grey will never be ingredients of motivation, inspiration or creativity. Still, the show had to go on.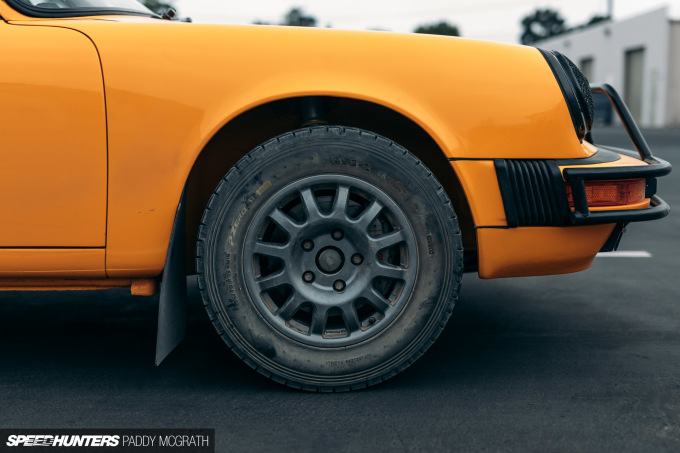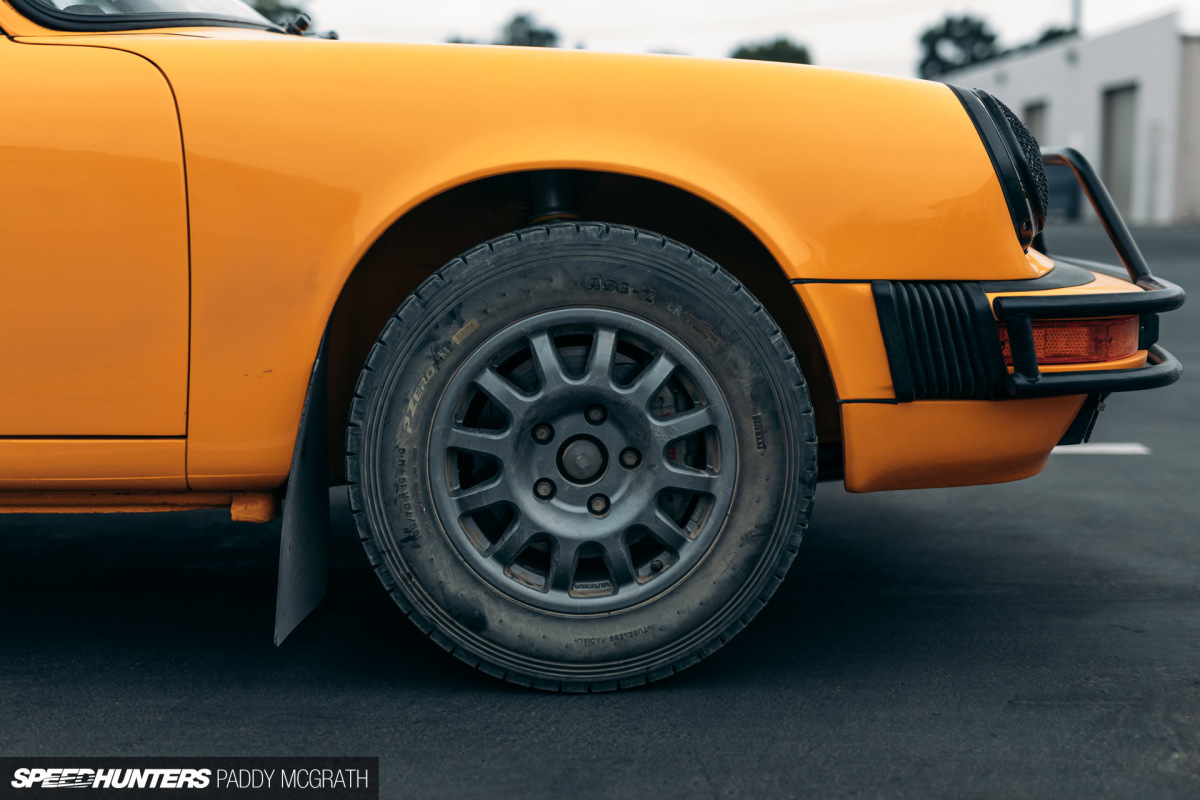 The journey across from Huntington Beach to Newport Beach is a short one by any standard, completed in less than 20 minutes which included a frantic search for 'lost' hire car keys which gracefully showed up at my hotel's reception. This wasn't my finest hour.
Navigating the grid of a mixed commercial area, with its low-roofed buildings stepped and repeated, I finally found the place I was looking for: a tinted glass front door, adorned with a simple and subtle E-Motion Engineering decal.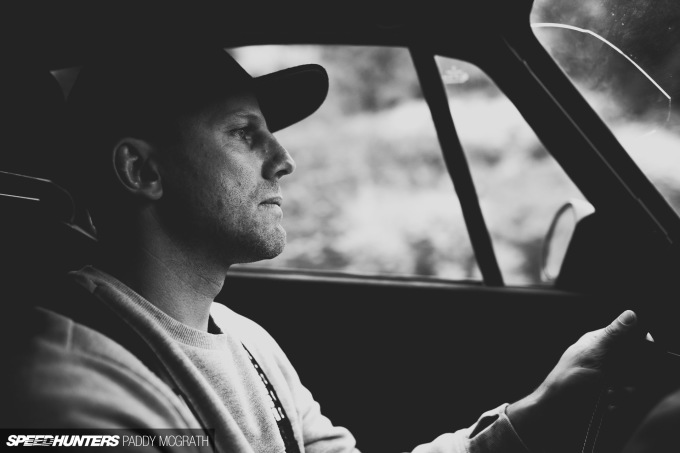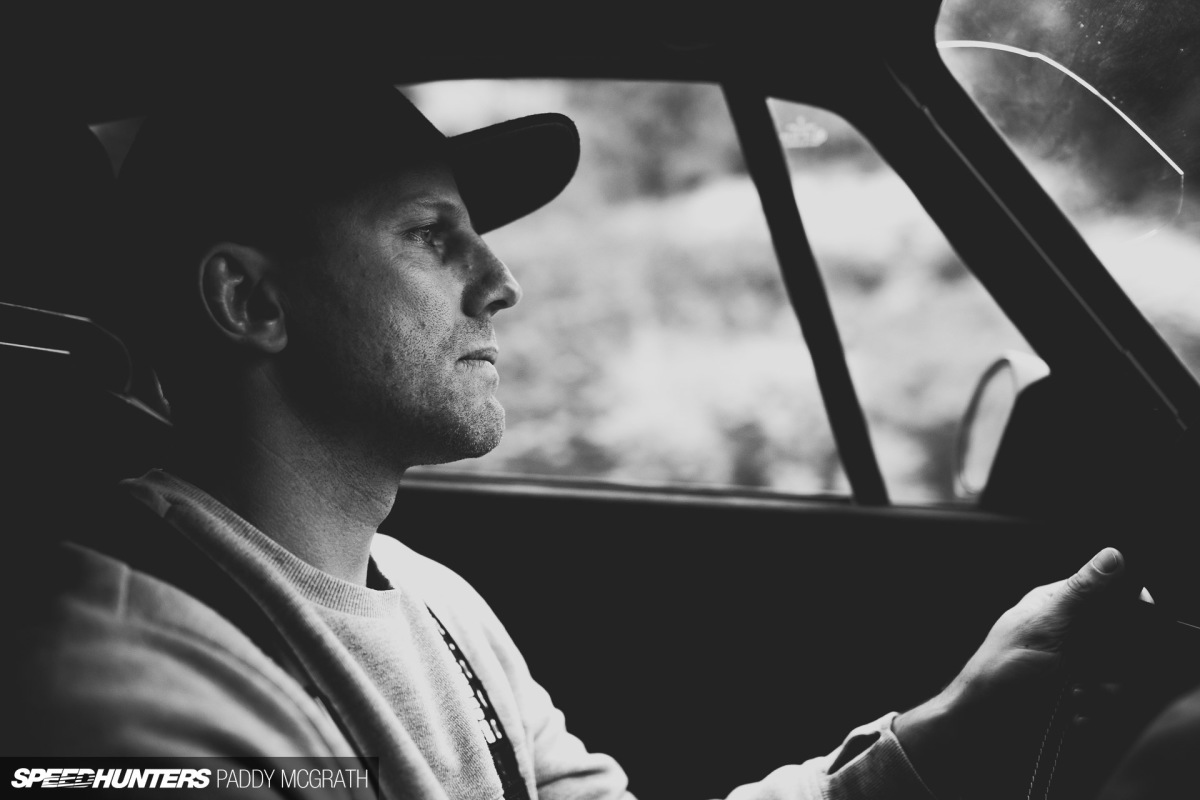 I was there to meet Joey Seely, a name renowned amongst Porsche enthusiasts not just in California, but the world over. E-Motion is Joey's most recent venture, following his departure from BBI Autosport. It was purely coincidence that a week earlier I was catching up with The Smoking Tire podcast, where Joey featured as a guest.
That podcast appearance gave me enough of an insight into him that I felt that I had some measure of the man. Enough so, that in some ways I felt that I had no right to be accosting him on a Sunday evening when I'm sure he had much better things to do.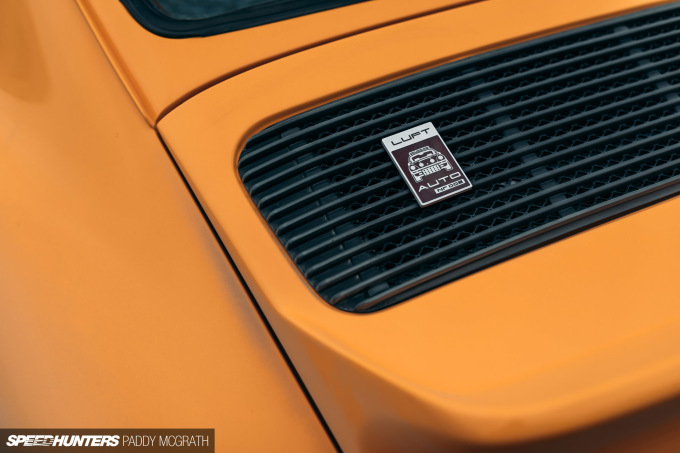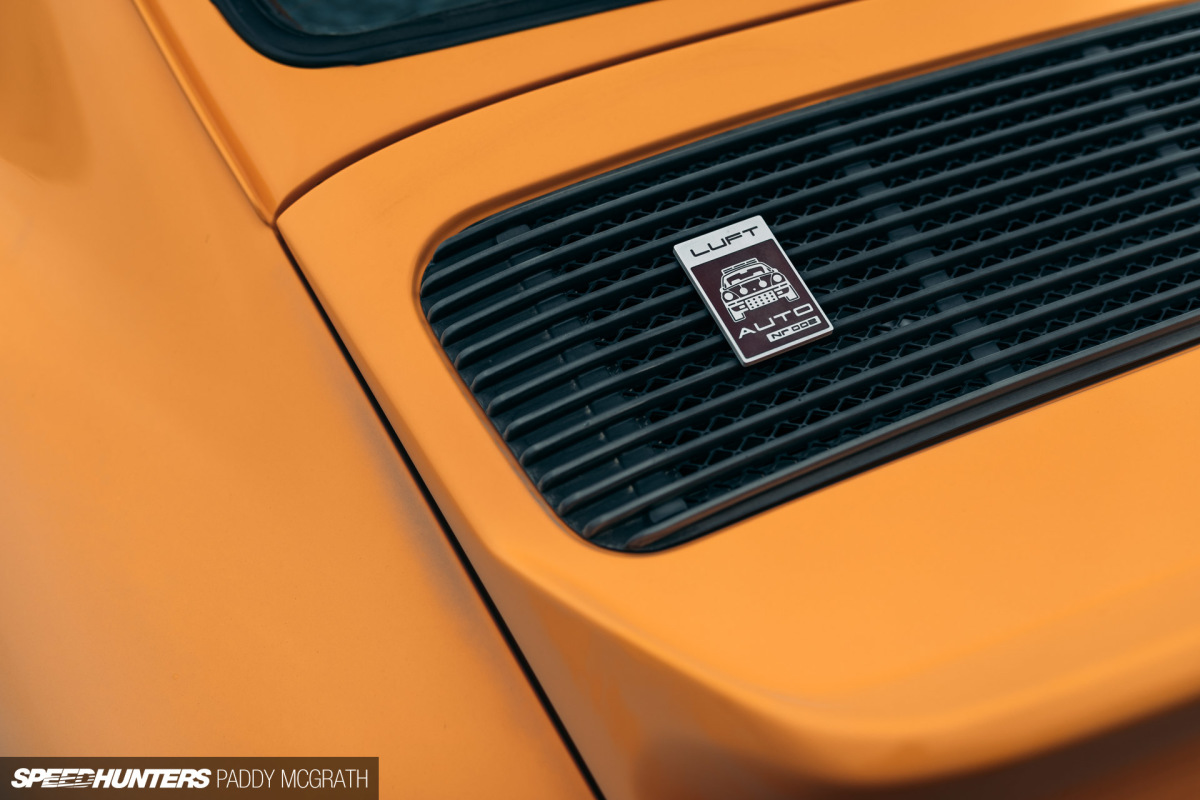 Joey's career to date is a comprehensive one. Having started with Peterson Motorsports and their White Lightning 911 GT3, he earned his stripes through intense seasons of ALMS, IMSA and the 24 Hours of Le Mans. As a former owner of BBI, he engineered and built a multitude of famous projects, few more recognisable than Jeff Zwart's Pikes Peak-winning 911 GT3 Turbo or his very own '85 Carrera known as Project Nasty.
Before we met, I was sure he would wonder why he was standing at the back of his workshop with this jet lagged idiot, but just seconds after greeting Joey I realised that there's a genuine politeness and friendliness to him. If this evening was indeed a burden to him, he never showed any sign of it.
The conversation quickly turned from polite greetings to seemingly the only source of light left on this day: the Signal Yellow '87 Carrera parked neatly nearby. Simply named LuftAuto #002, it's the result of a collaboration between the organisers of the popular Luftgetkült Porsche event, E-Motion Engineering, and several other prominent Porsche community members including Rod Emory and Jeff Zwart amongst others.
Following the success of #001 at a charity auction, which raised $275,000 for the Autumn Leaves Project, a charity dedicated to funding pancreatic cancer research, #002 was commissioned by Jim Edwards as the perfect addition to his extensive Porsche collection. A collection which already included examples of the 934, 935 RSR, and even the aforementioned Jeff Zwart's Pikes Peak-winning car.
Where #001 was compromised in certain ways due to circumstance, #002 is a considerable evolution. When it would be joining such illustrious company, it would have to be a special build.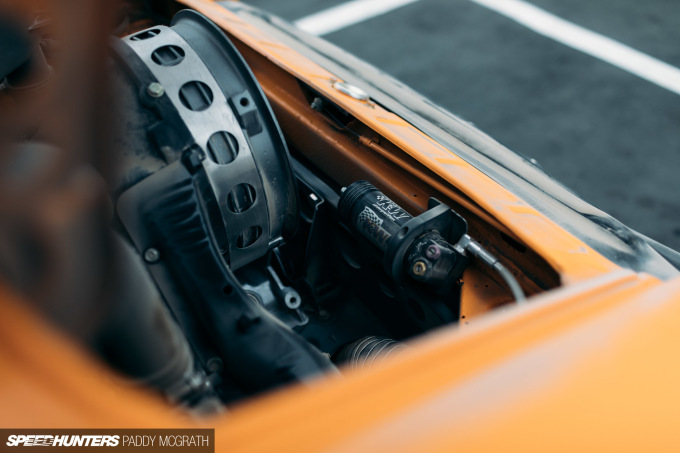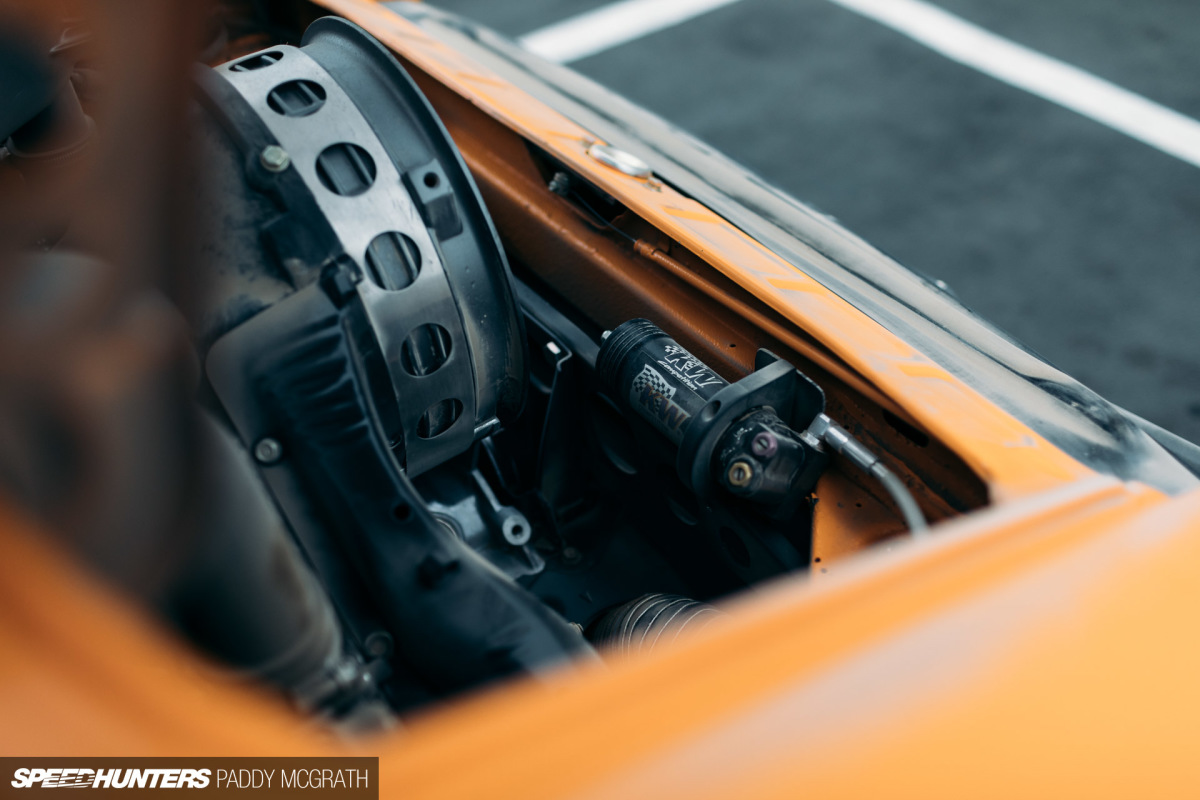 The car had just returned from filming in the desert the previous day, and still wore a light covering of sand and dirt. Joey asked if it should be cleaned, but it just felt right to shoot it as it sat. An authentic look for an authentic car.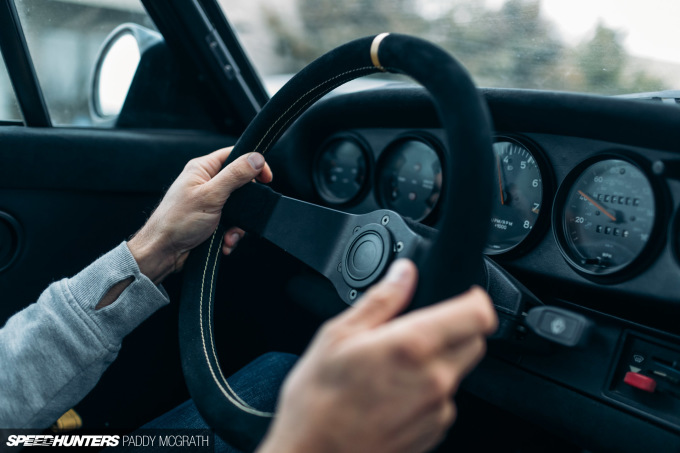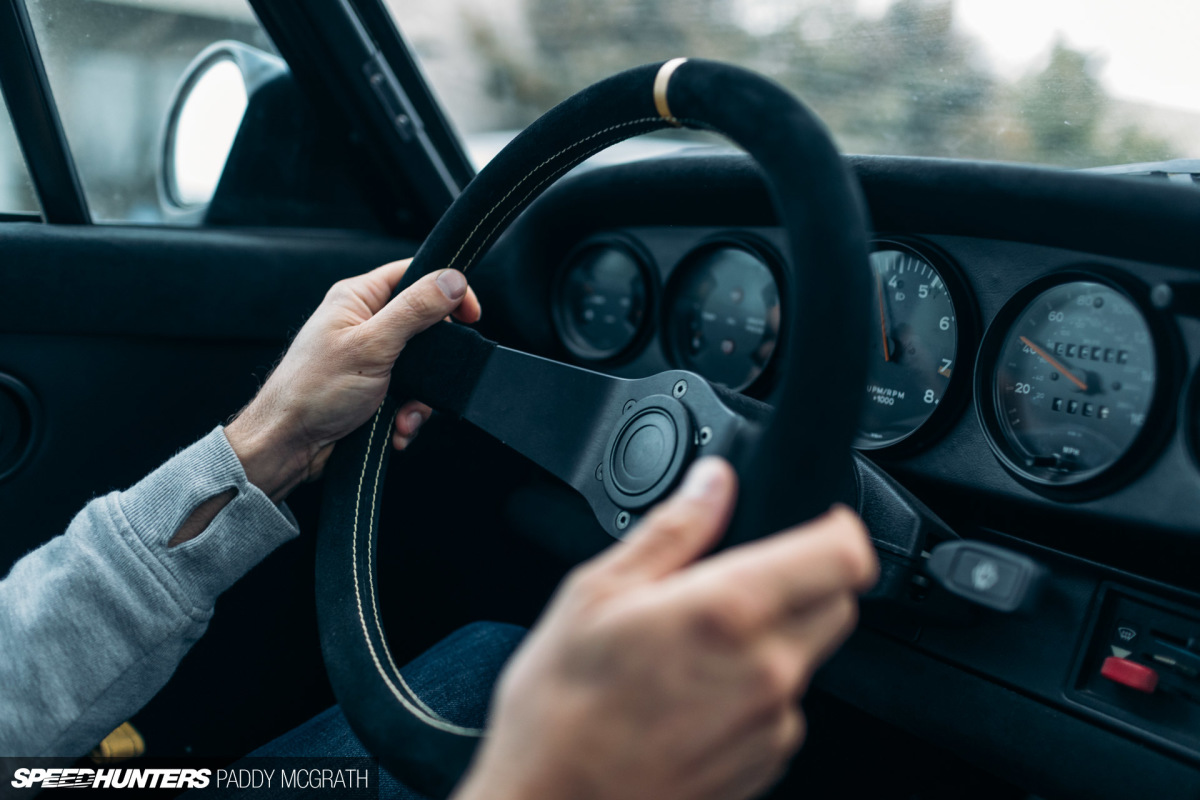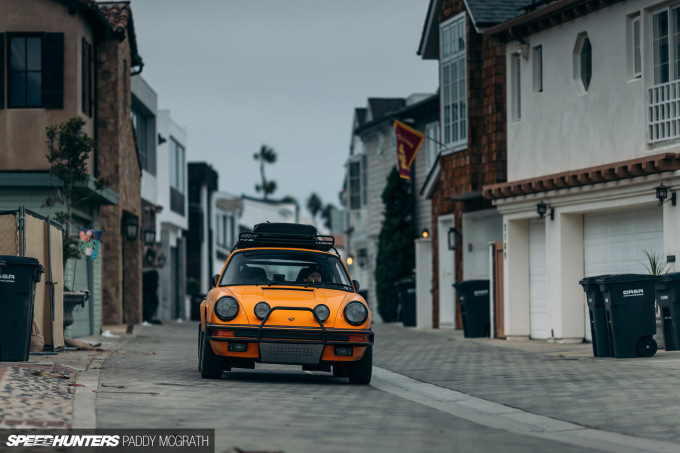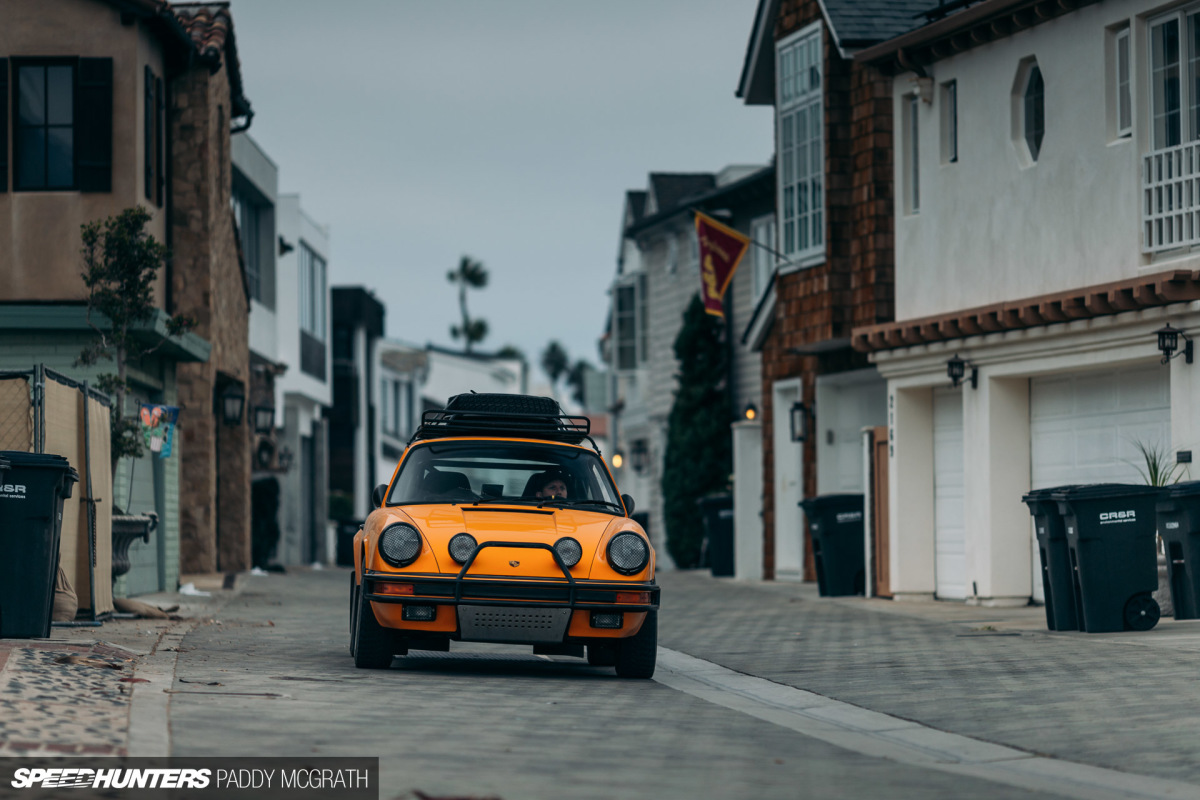 Our friends at StanceWorks brilliantly documented the build of the car, so rather than trying to reiterate what they've already committed to words and photos, I suggested to Joey that we just go for a drive. Instead of heading hours out into the desert, though, I thought somewhere local would be more appropriate. I had this idea that a car built for the harshest environments would be the perfect antithesis to the supercars and shiny classics on the idyllic streets of Newport Beach.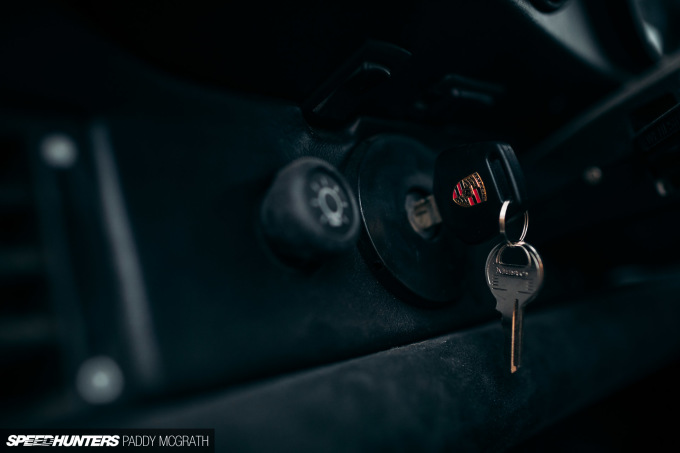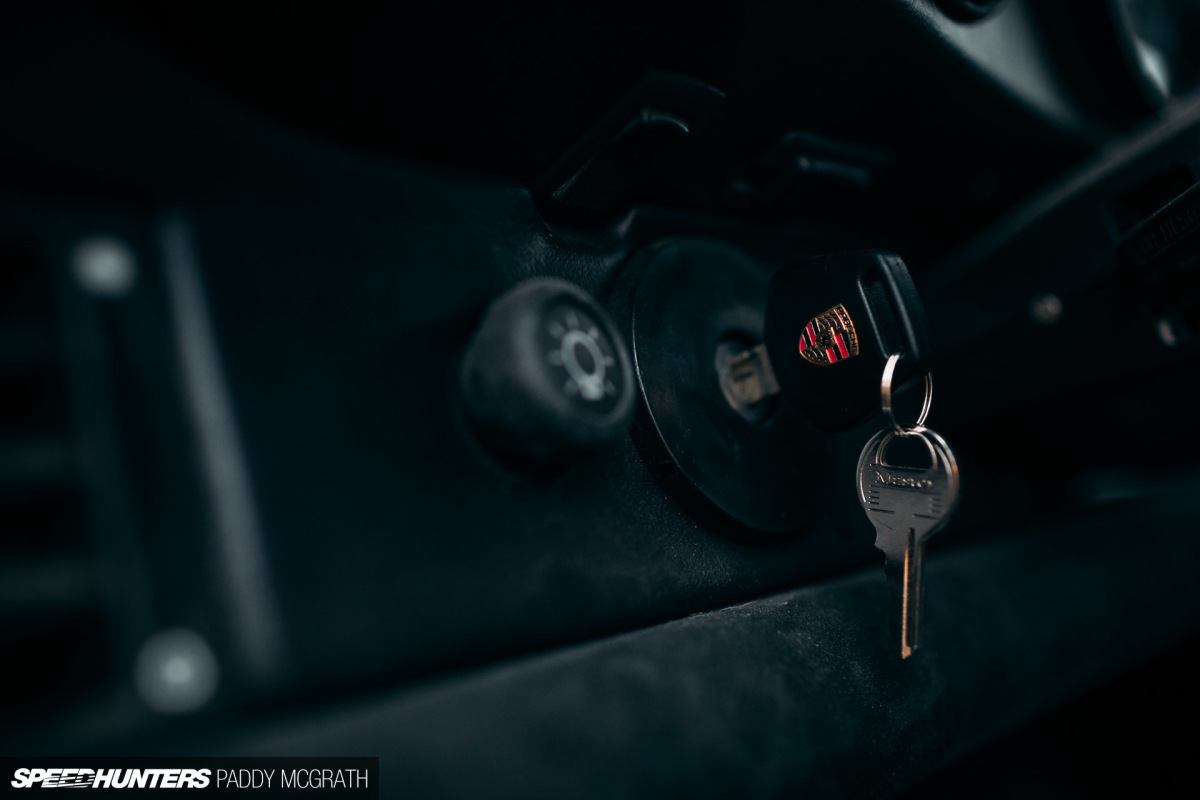 While I could only appreciate the occasion from the passenger seat, it was most certainly an occasion. As someone who prides himself on bringing out the emotion of driving through chassis development and set up, Joey's focus with #002 hasn't been outright speed or power.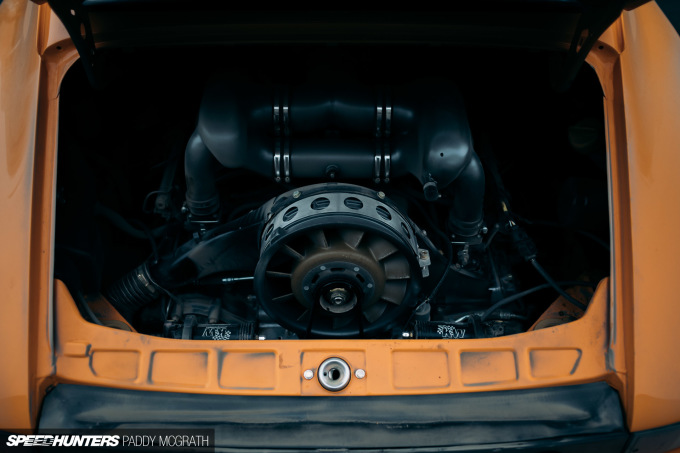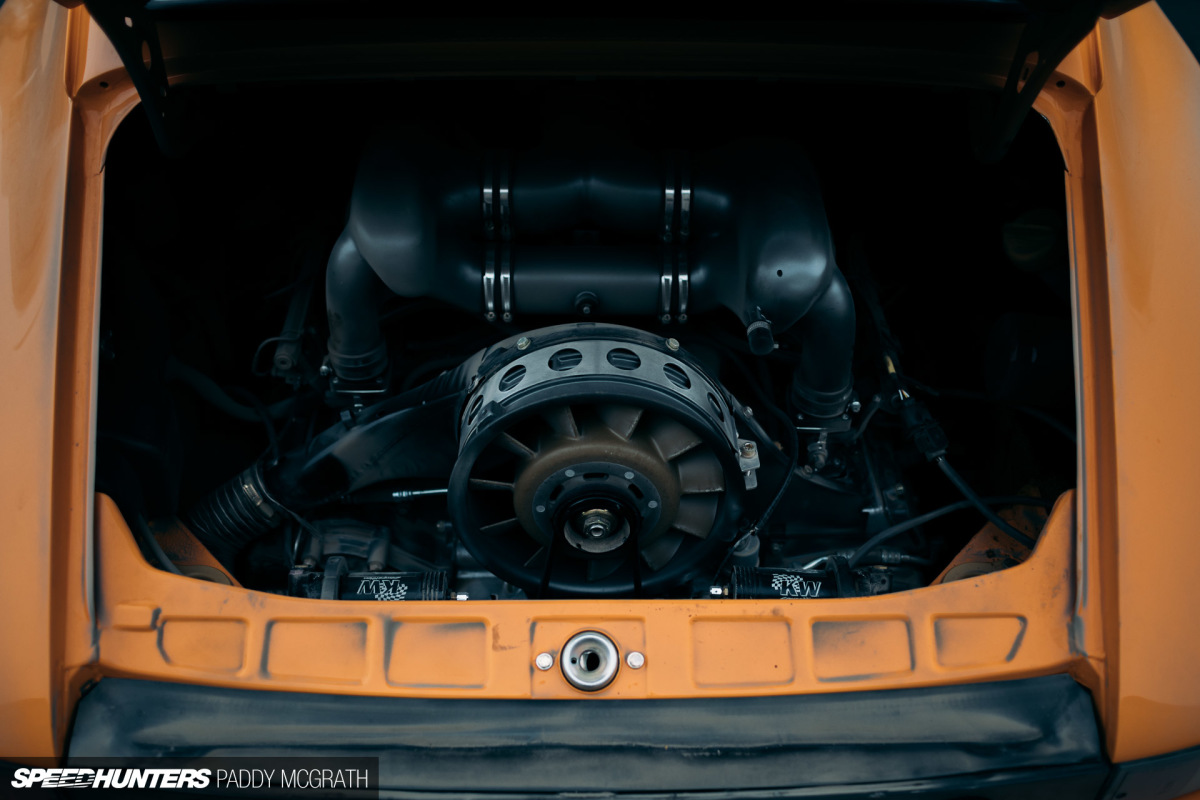 Power is actually quite humble by our rapidly increasing standards. It's not slow, but the emphasis has been put on how it makes it rather than making as much as possible. The entire motor was built by Rothsport Racing and the resulting high compression 3.2-litre features mild cams, individual throttle bodies, Rothsport specification exhaust headers, a 997.2 Turbo S rear muffler and MoTeC engine management.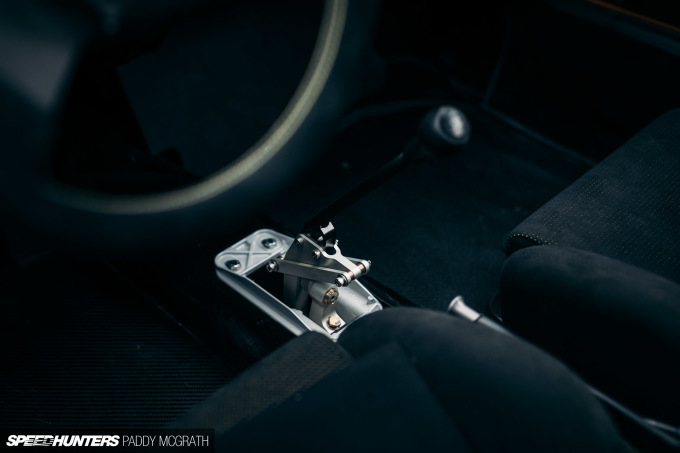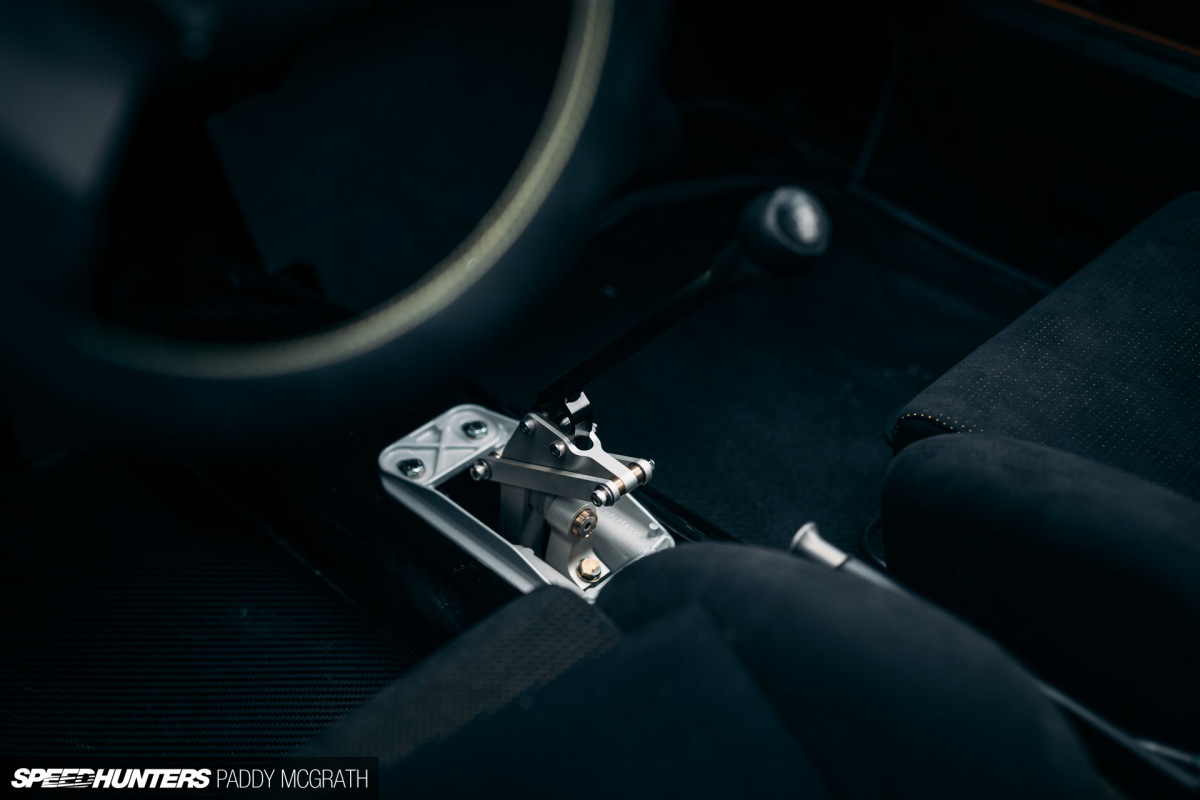 A short ratio Bill Rader Motorsports-built transmission with a guard limited slip differential ensures that acceleration is relentless where the car needs it most, on technical loose dirt sections.
The result is a naturally aspirated flat-six symphony at its very best, which enjoys delivering every last RPM asked of it. Having spent so much time over the last few years behind the wheel of a turbocharged inline-four, this was a reawakening. This car was alive.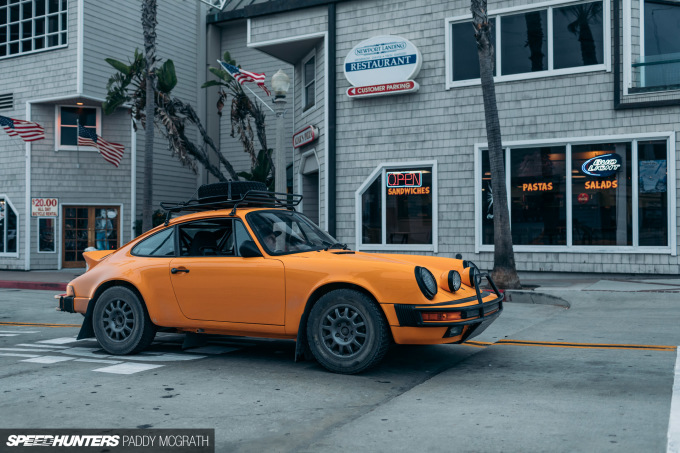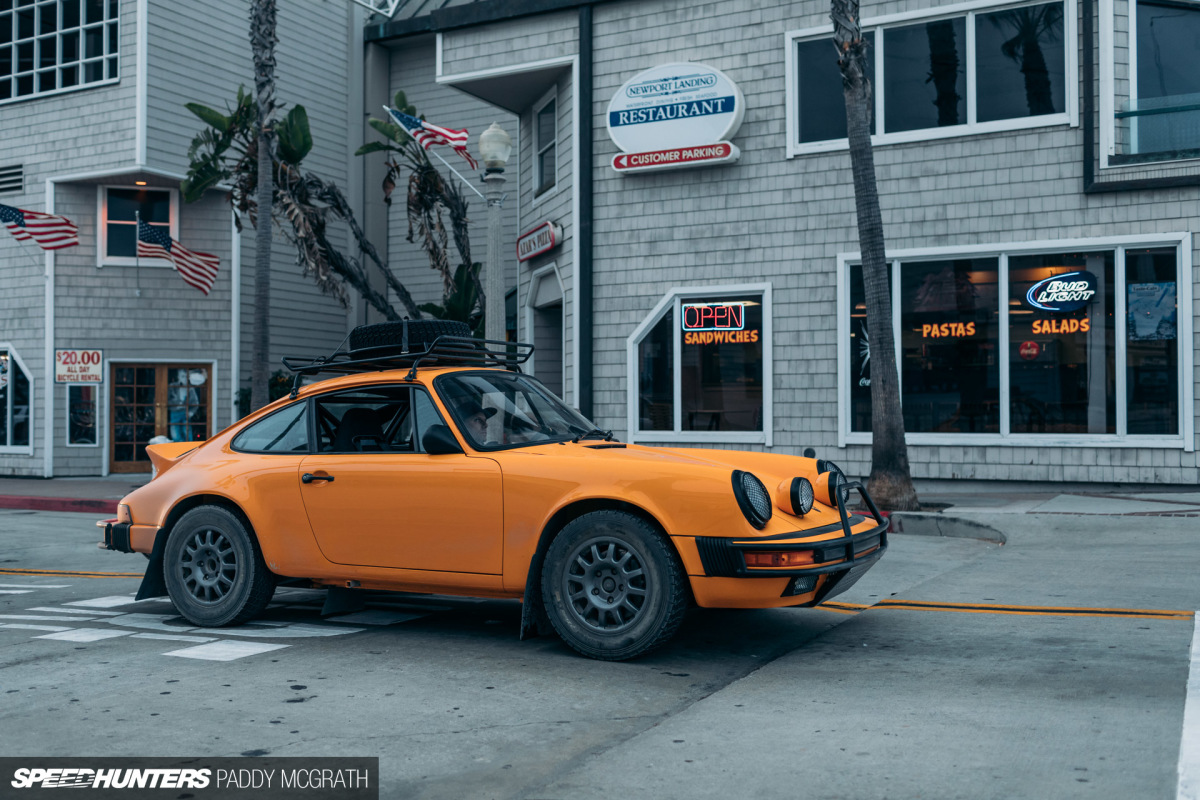 As we made our way through the streets, stopping here and there for photographs, our conversation ranged from Joey's past to current car trends and a brief history of the area we were currently exploring. As a man who has dedicated his career to seeking every last nth of performance, it should come as no surprise that he's not a fan of the current emphasis on stance at the expense of functionality.
But rather than hate on it, so to speak, he seems happy to let others enjoy doing what they do while he continues to enjoy doing what he does.
While the G-body Porsche looks tough as nails, riding in it offers a very peculiar experience. The rally specification 3-way KW Competition coilovers have been converted with long-travel dampers and springs which result in a ride which is supple but doesn't feel soft. It's a strange sensation and feels at odds with how you think it should drive.
It's also an experience to hit a speed bump without slowing down, hardly feeling it and watching other sports car drivers slow to a halt to crawl over it coming in the opposite direction.
Joey told me that the current nature of the car is ideal for loose surfaces. He described how the car would gently roll into predictable oversteer on dirt, while always relaying absolute chassis communication to the driver.
Non-Typical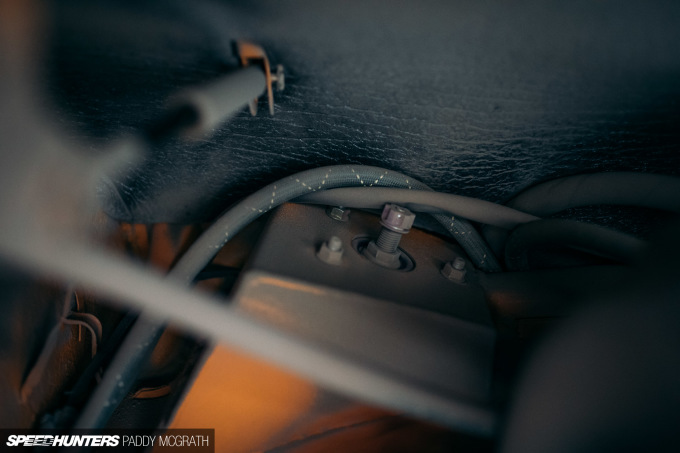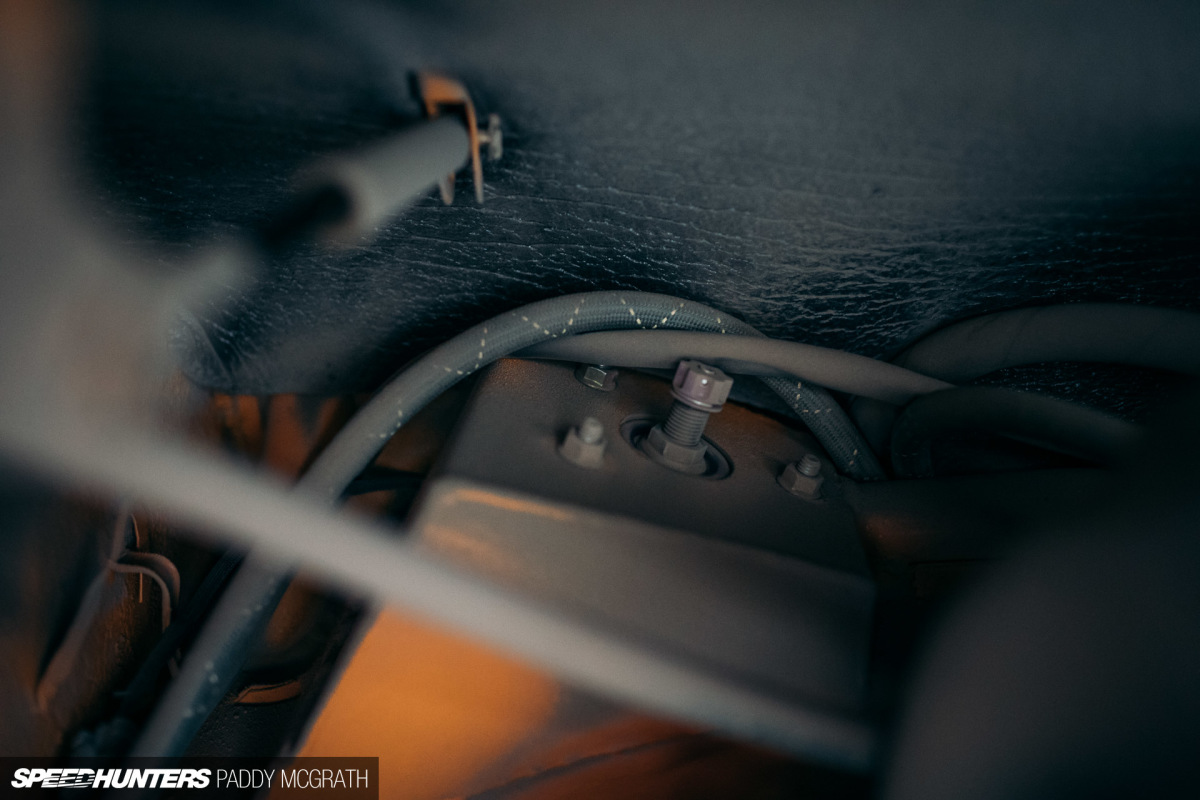 There is considerably more to the car than just the coilovers. The rear shock towers, for example, have been cut out for clearance with 964 top mounts boxed in, and all the control arms are custom tubular items with oversized spherical high misalignment rod ends.
The front lower arms are two-inches longer than stock, and the subframe and rear spring plate geometry have been optimised for the raised ride height.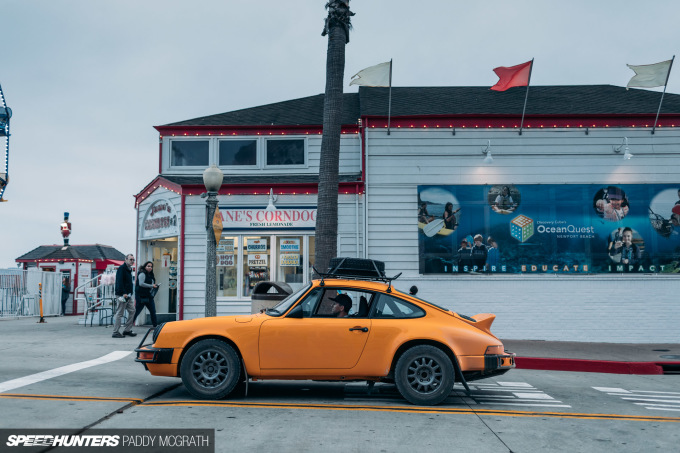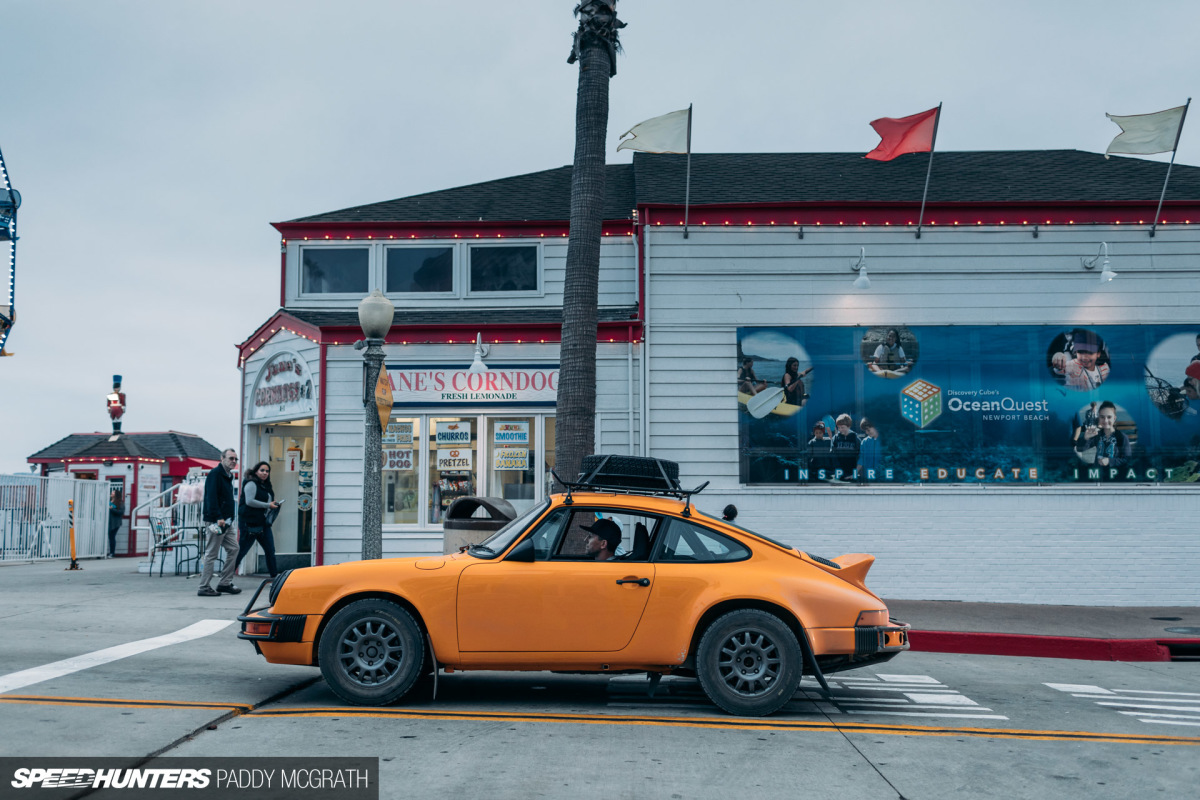 That ride height sees 10-inches of ground clearance and nine-inches of suspension travel. All suspension, engine and transmission mechanicals are protected by skid plates should that clearance run out.
If you weren't before, you're likely now aware that this isn't a 'token' Safari-style build; it's a car that has and will continue to be used as intended. There have been many modifications to increase clearance, but one of my favourites is how the rear bumper has been drilled for debris release. That and the fact the car has six mudflaps. And light grills.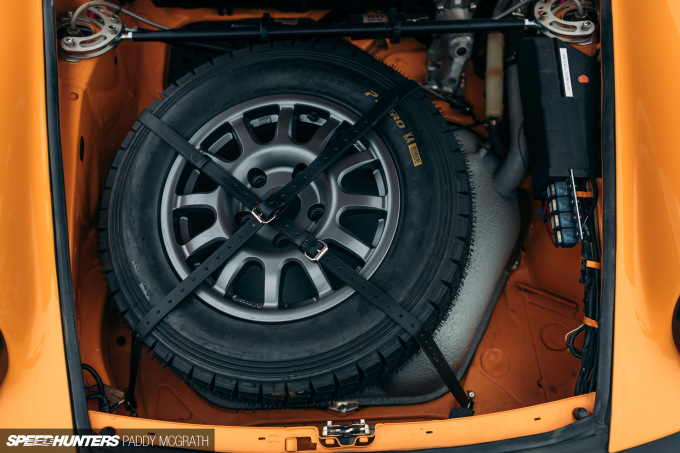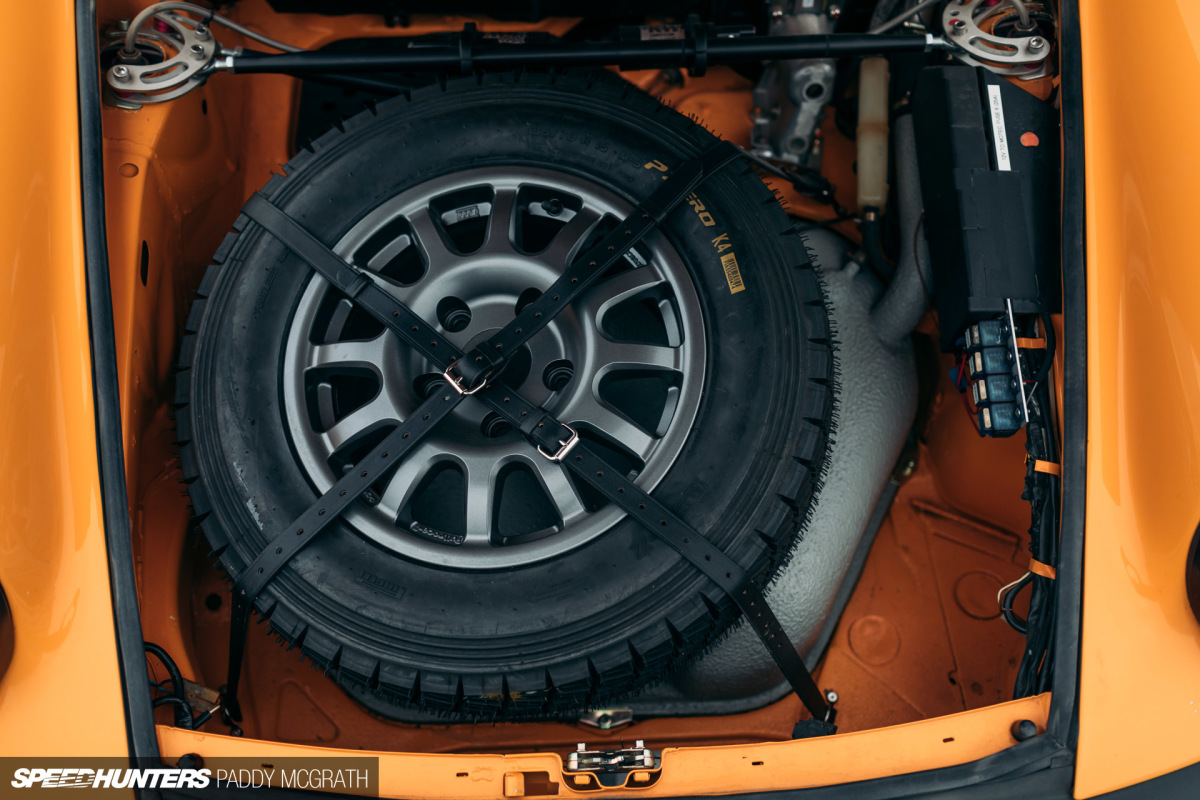 This also explains the two spare 15×7-inch Braid wheels, one attached to the halo spare tire mount on the roof rack and the other under the front trunk lid. All six wheels on the car are identical in size and are fitted with the same 195/70R15 Pirelli gravel tires to offer full versatility of swapping the spares onto any corner.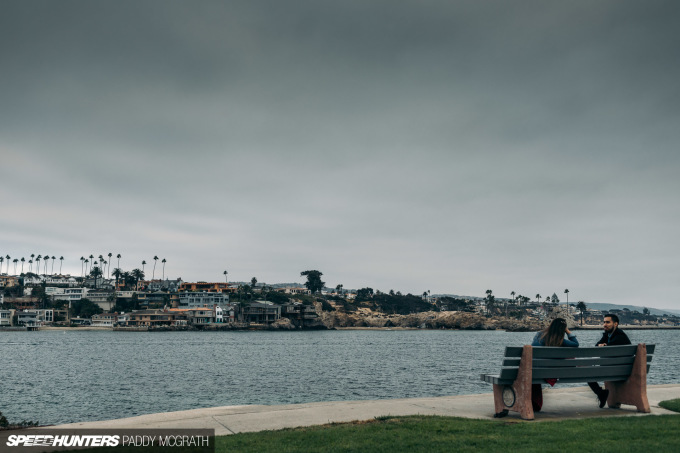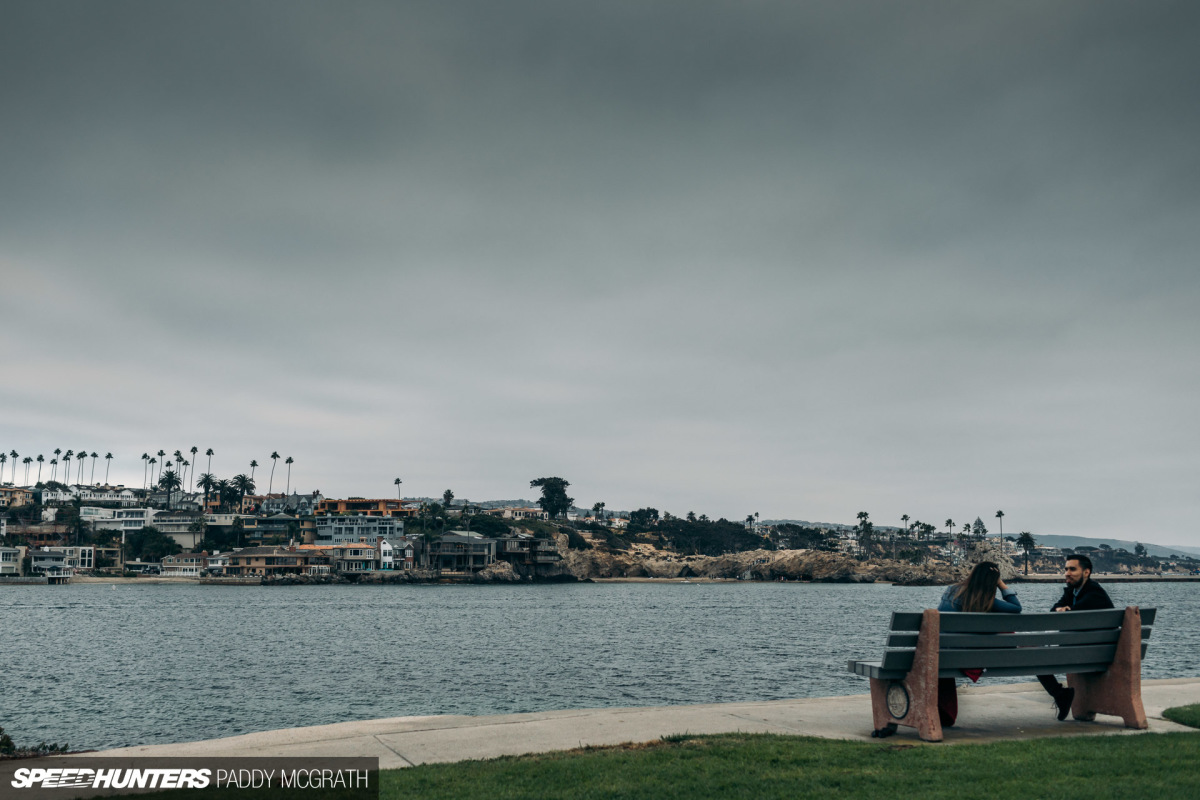 As we continued our somewhat noisy tour of Newport Beach, Joey remarked how quiet it was due to the weather. This was, obviously, hilarious to me; it was a solid summer's day by Irish standards, although that's a pretty low bar.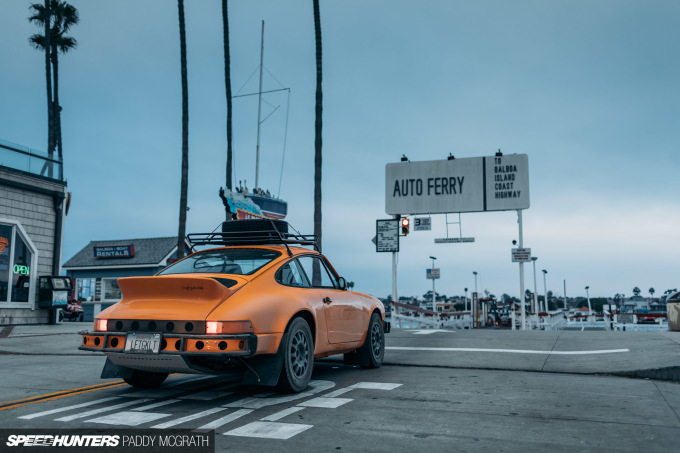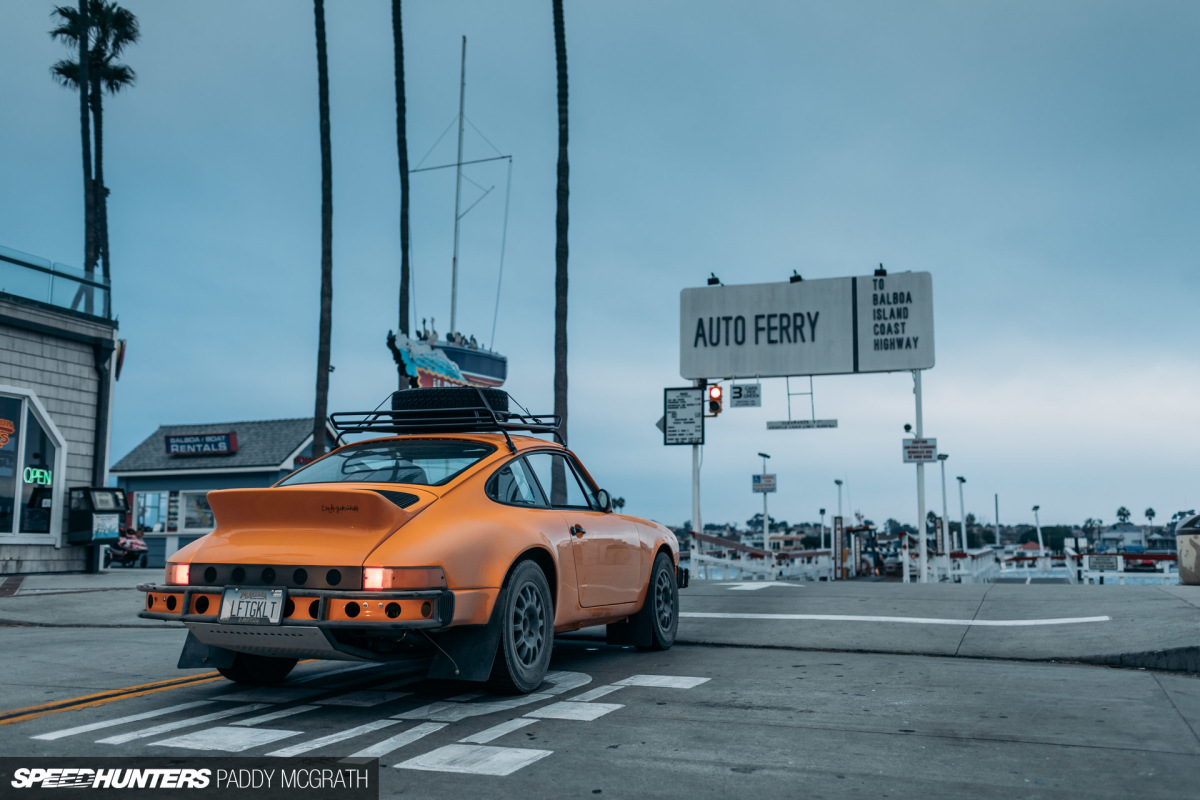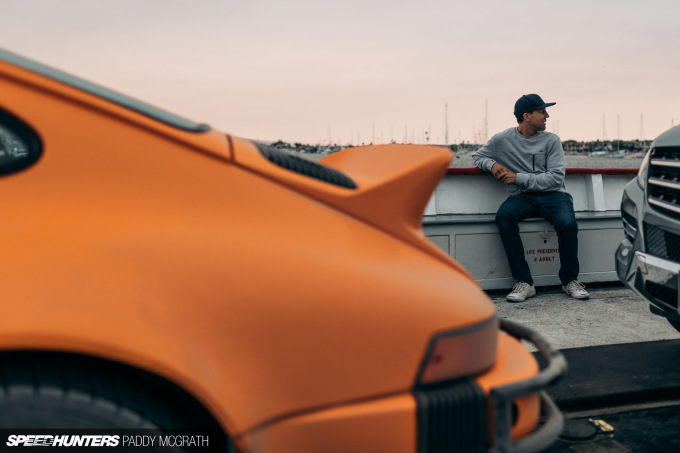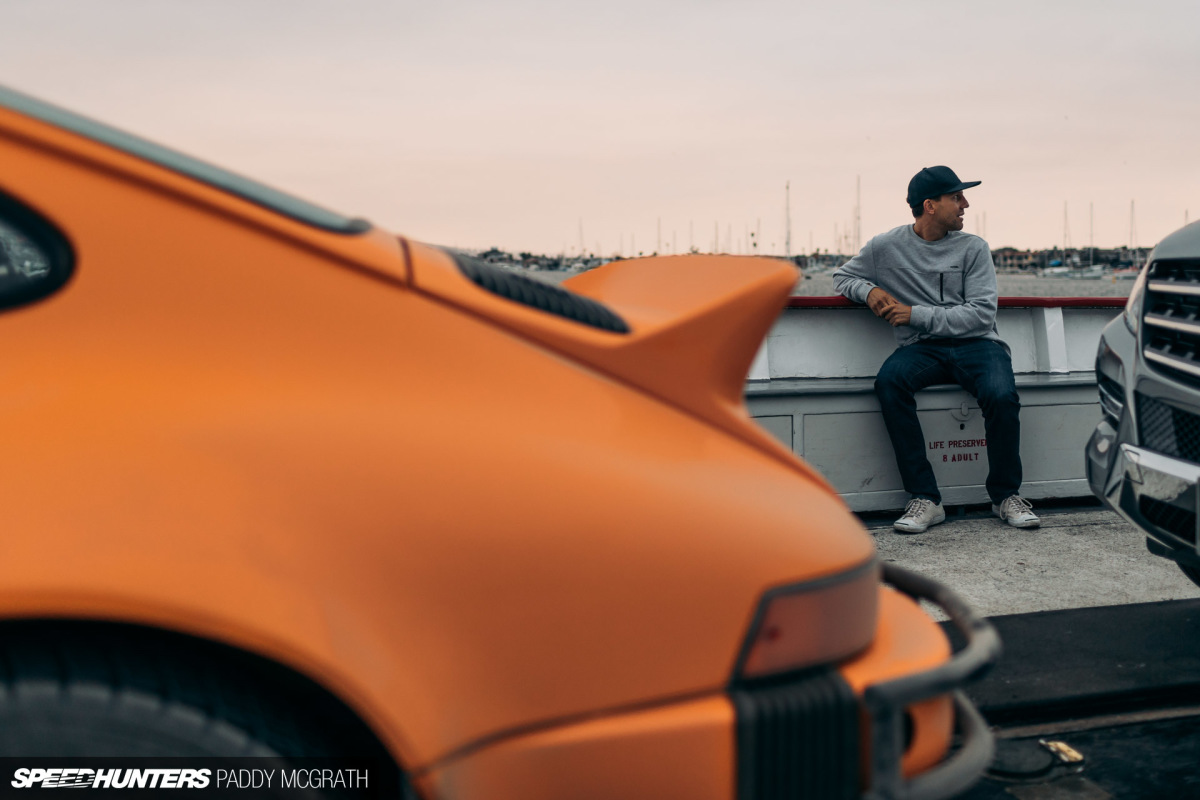 Still, it meant that we didn't have to endure much in the way of traffic, and it even afforded us the opportunity of taking the car ferry to the other side of the bay.
Everywhere we went, and I mean everywhere, people were stopping to ask about the car with genuine enthusiasm.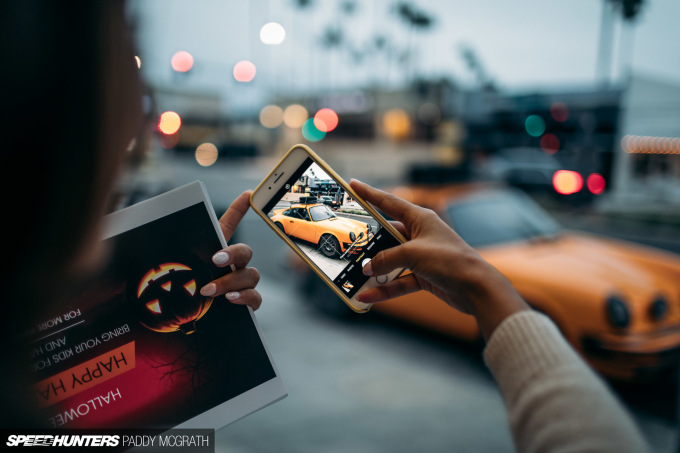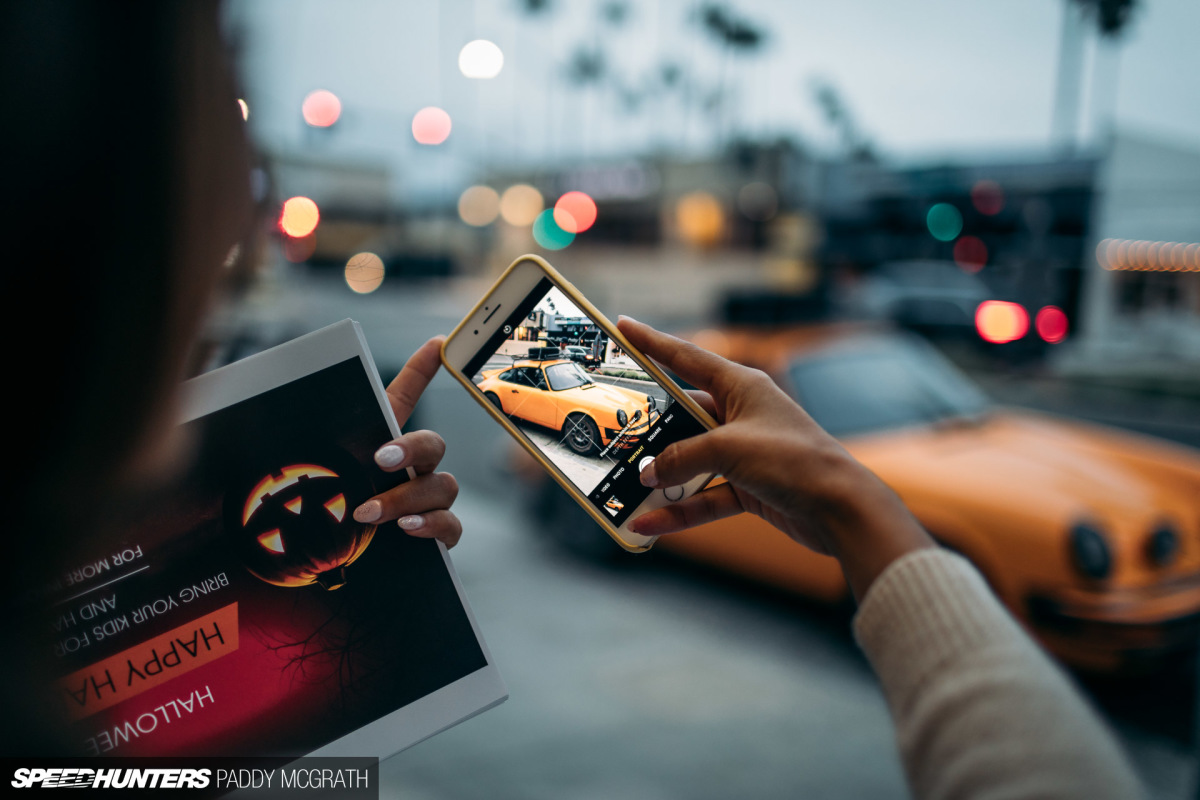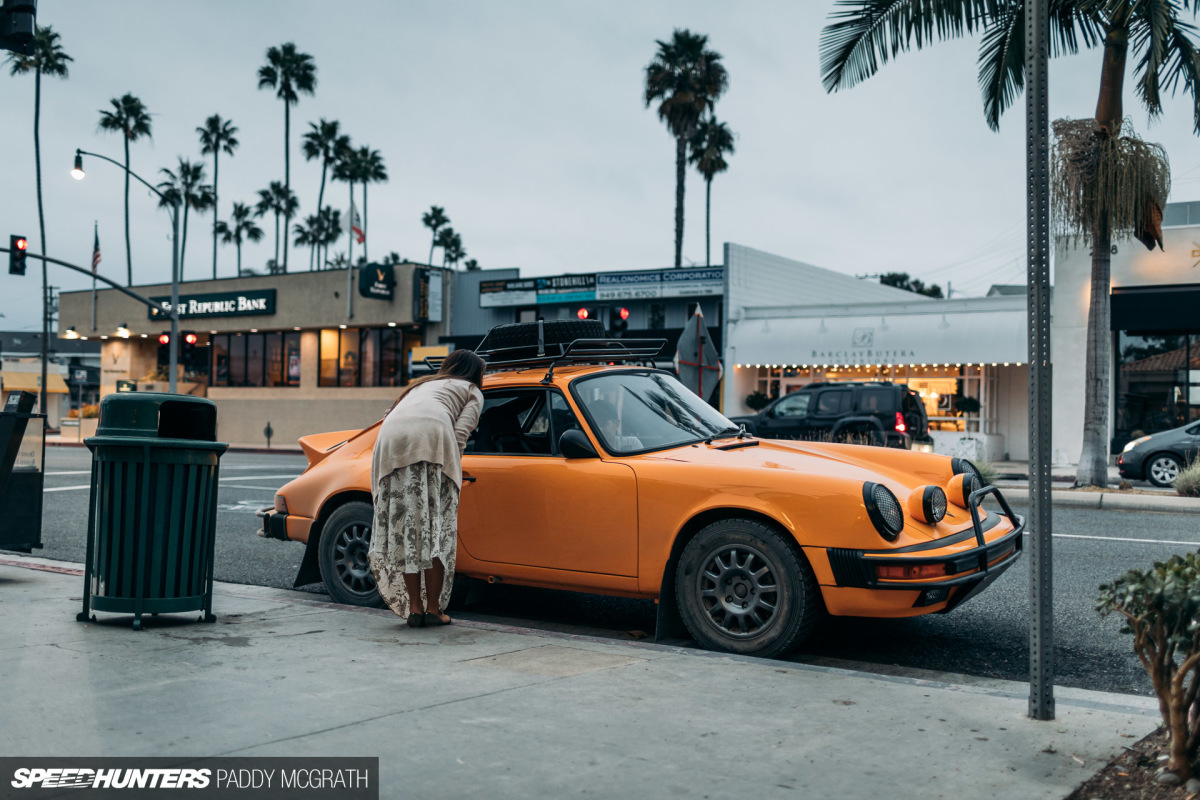 It isn't your typical sighting, even in California. What I think adds a lot of charm to the car is how it almost seamlessly blends two worlds together. Yes, it's designed with function in mind first and foremost, but not to the point where it feels sterile.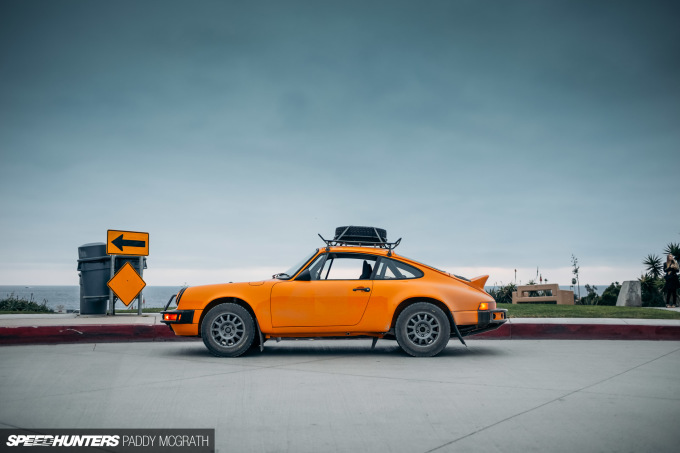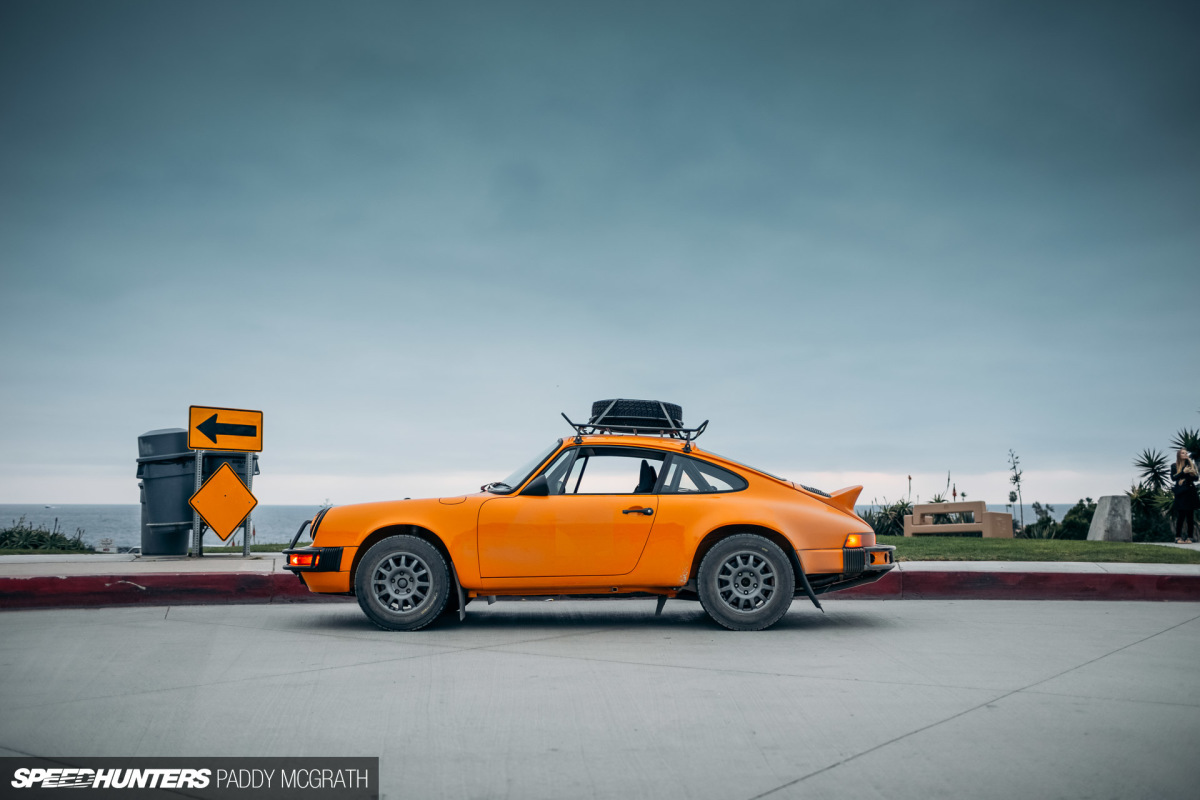 The real brilliance here is how all involved have made it special with just the right amount of additions.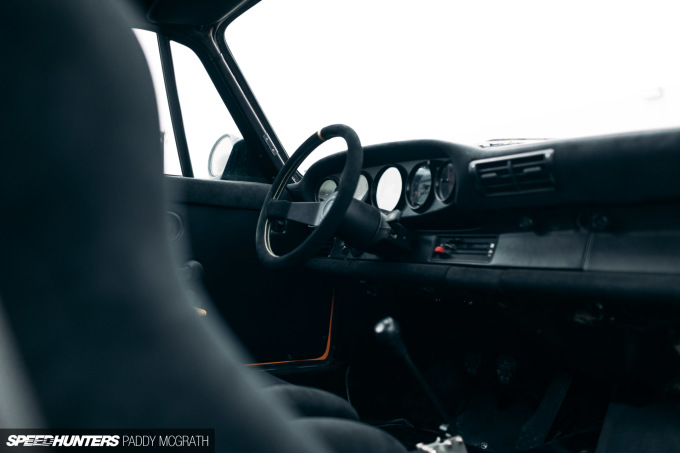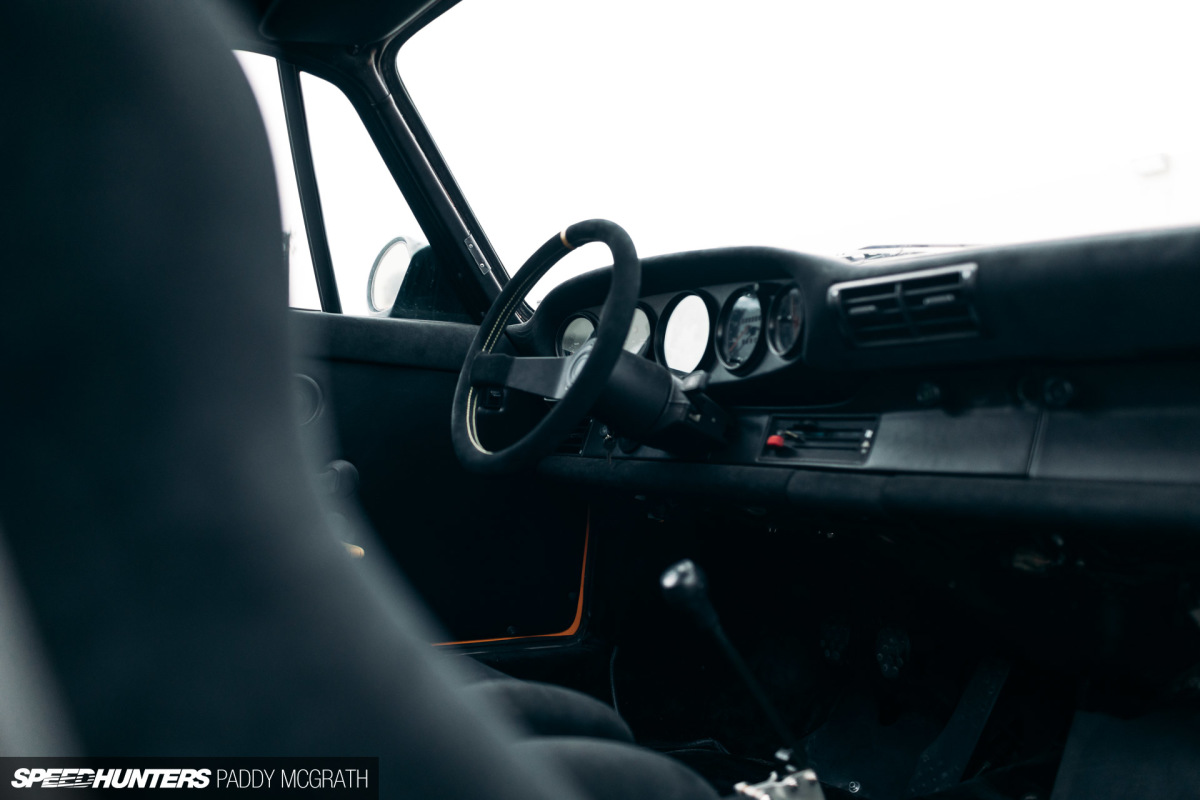 The interior feels complete, but still focused. The flocked dashboard and carbon fibre floor guards are paired with supportive reclining Recaros and matching Schroth Racing harnesses. There's a roll bar, but not a full cage, which makes entry and exit easy from the car. The twin-spoke Alcantara-wrapped wheel with yellow stitching is another detail which helps tie things together, along with the subtle but clean LuftAuto branding.
Simply put, it's brilliant.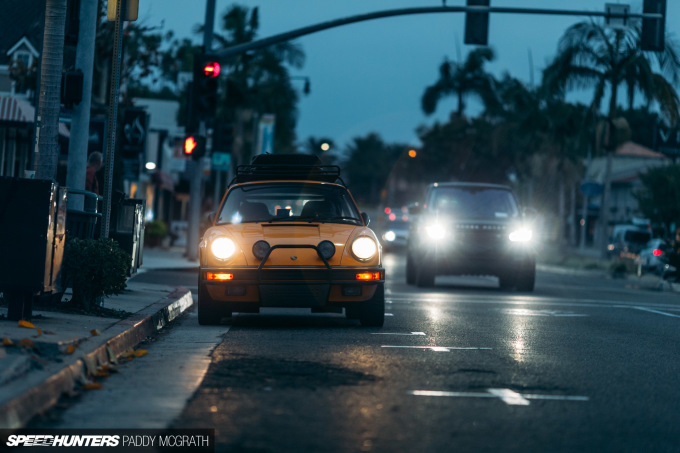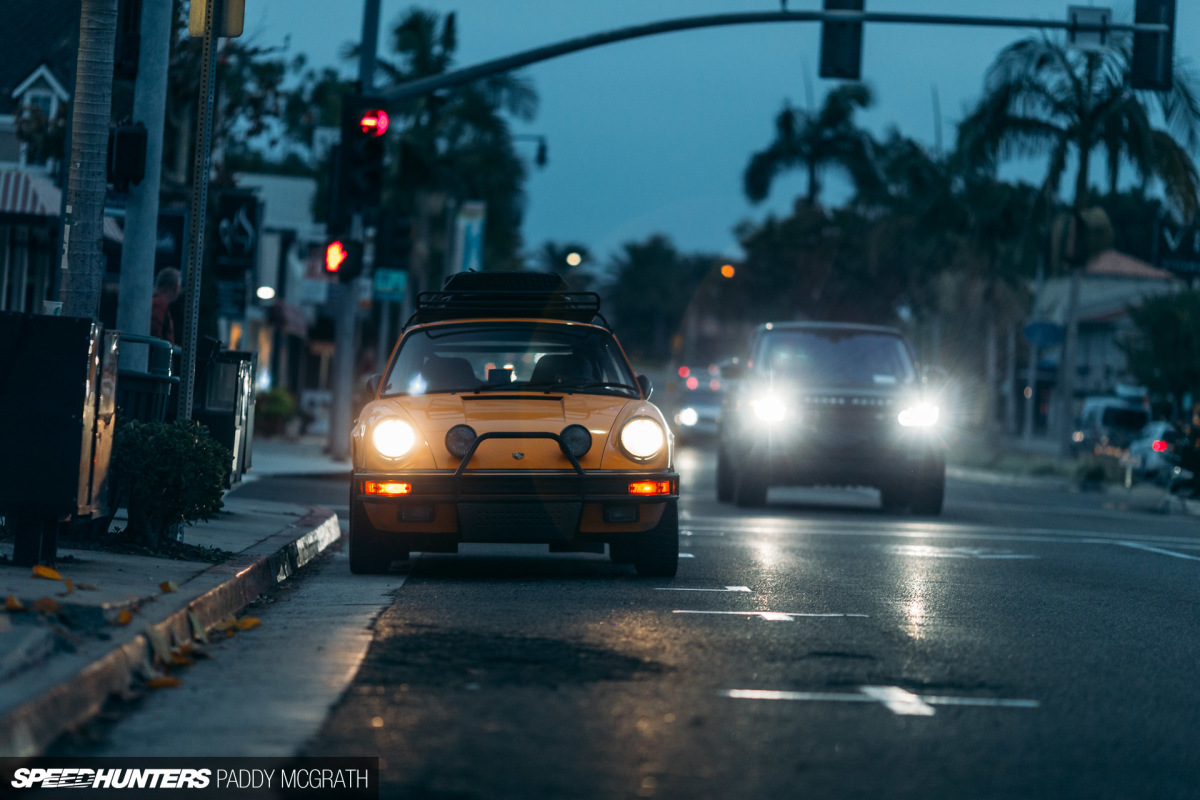 A late start meant an early finish as the light slowly faded. Rolling along Pacific Coast Highway and back towards Joey's shop was one of those Speedhunters moments that I will forever cherish. The sound of a flat-six being worked hard accompanied with the sights of one of my favorite places on earth at twilight, all being enjoyed from the second best seat in this particular house on wheels.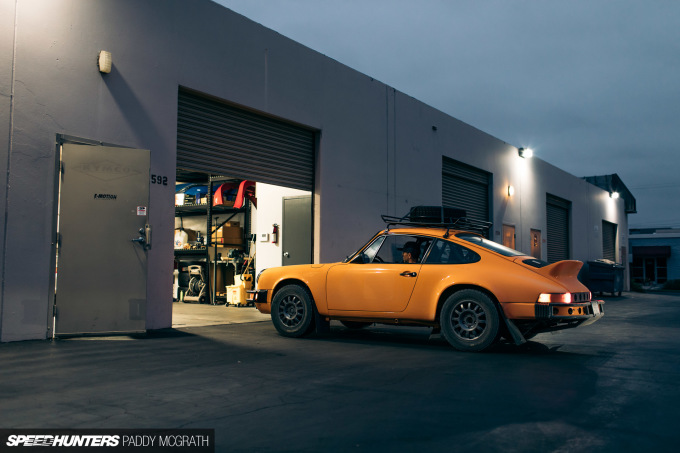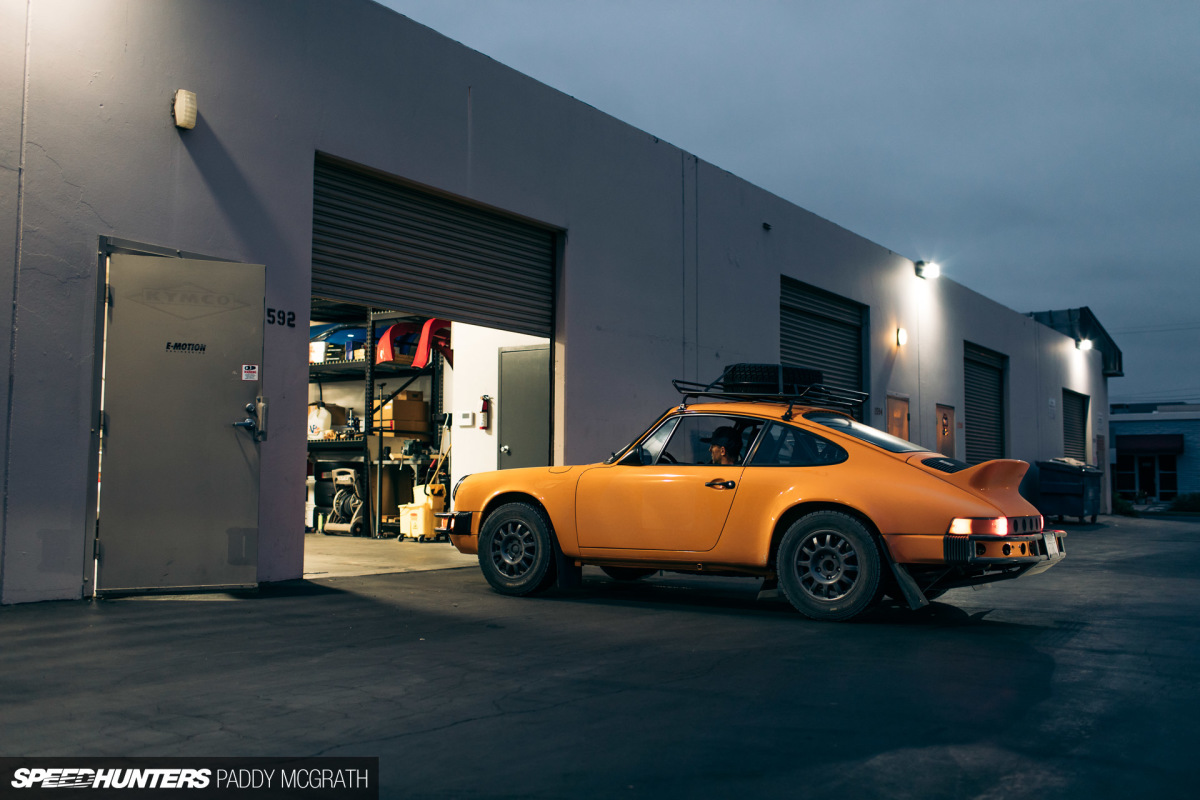 I can't imagine that our time together was much longer than two or three hours, but I immediately felt a genuine twinge of sorrow as Joey drove the car back into the workshop and out of sight from the rest of the world.
There was just enough time to catch a glimpse into what Joey has the pleasure of working with on a day-to-day basis as he locked up. I don't think I need to add anything to these photographs except to say, yes, that is a genuine 993 RSR.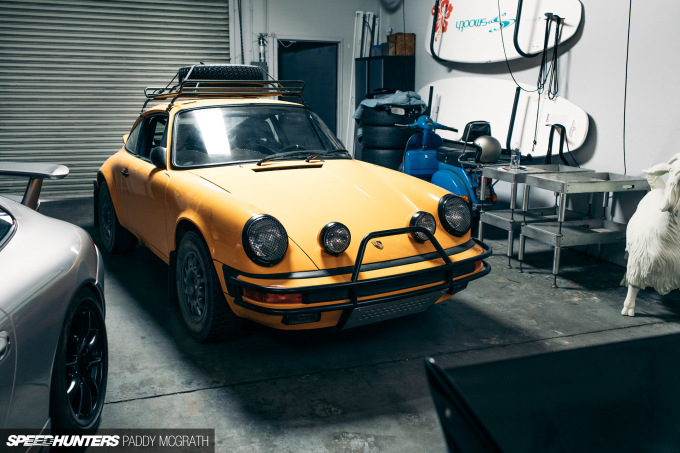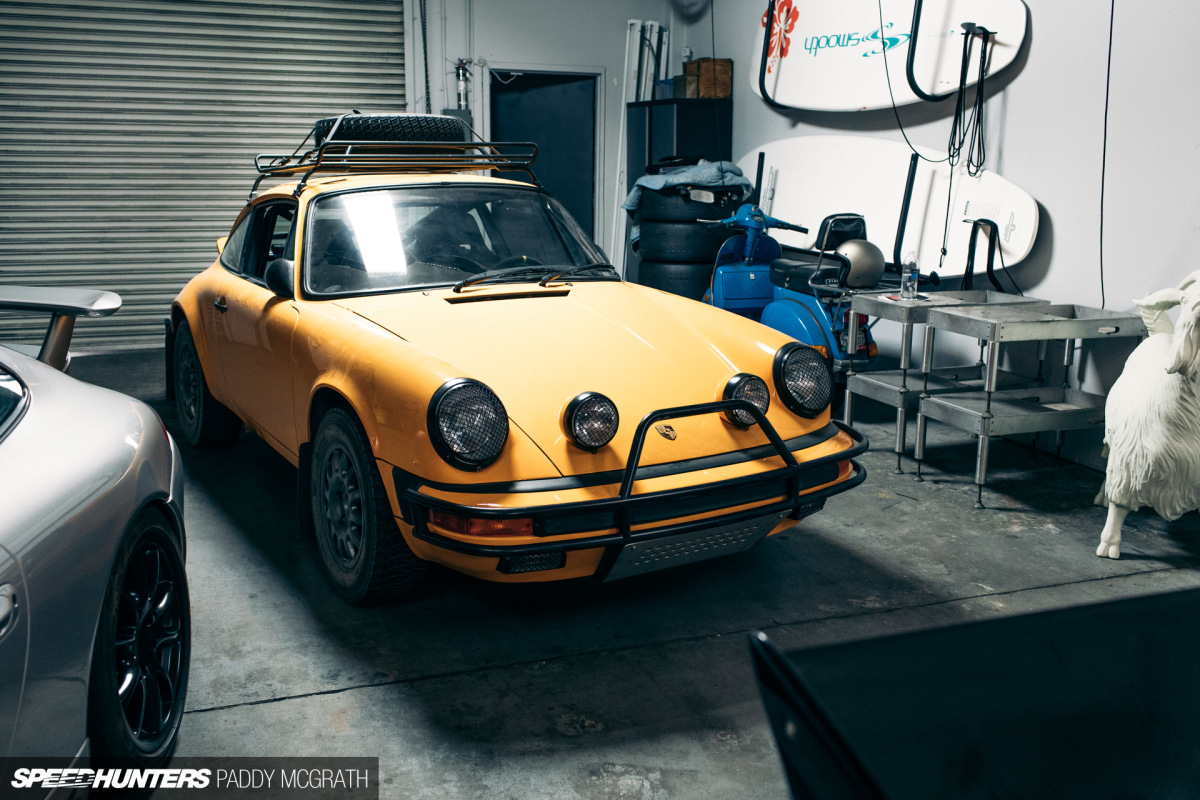 This was a day that ended with a mix of emotions. The strongest was without doubt the sense of appreciation for being able to experience things like this for a living, but then there was also the melancholy of having to walk away from it all.
It's maybe the perfect testament that this car is a success if its goal is to create an emotional bond with whomever is fortunate enough to experience it. I certainly feel fortunate.
Paddy McGrath
Instagram: pmcgphotos
Twitter: pmcgphotos
paddy@speedhunters.com
The Cutting Room Floor