Talk To Strangers
SEMA, known to some as the Speciality Equipment Market Association and the Overfender Nationals to others, is a place that buyers, sellers, manufacturers, and car-crazed people flock to in Las Vegas every year.
I'll skip the details of the 2017 show, as the SH team did a great job of that in their coverage. Instead, I'll get right into it.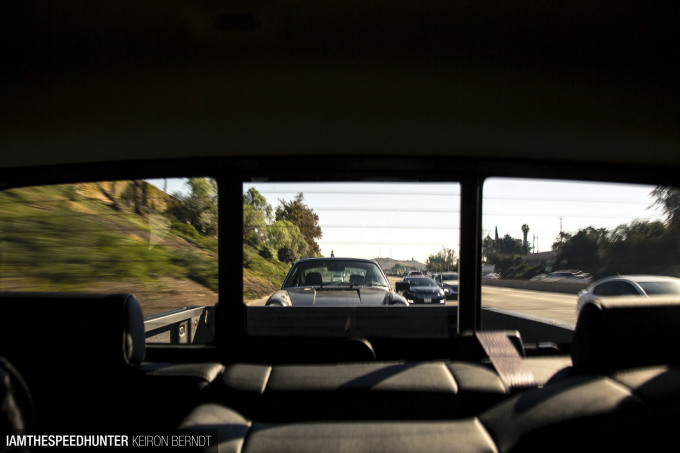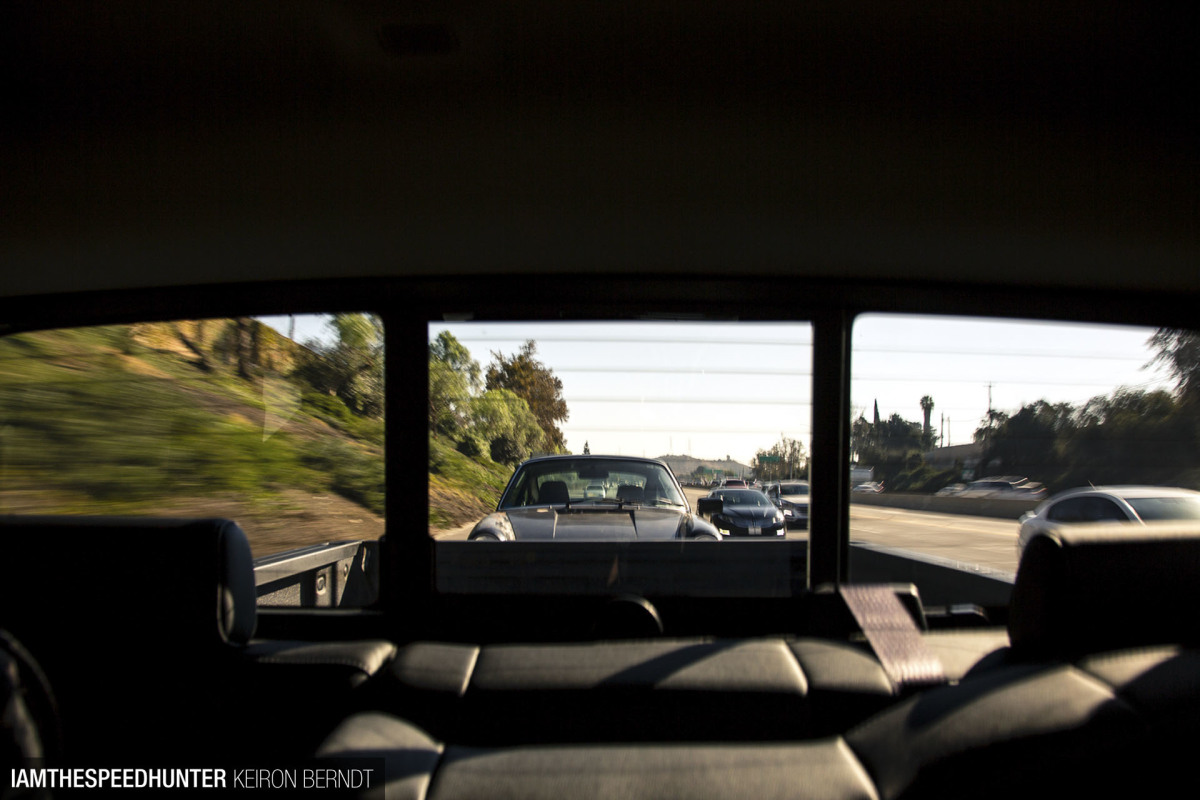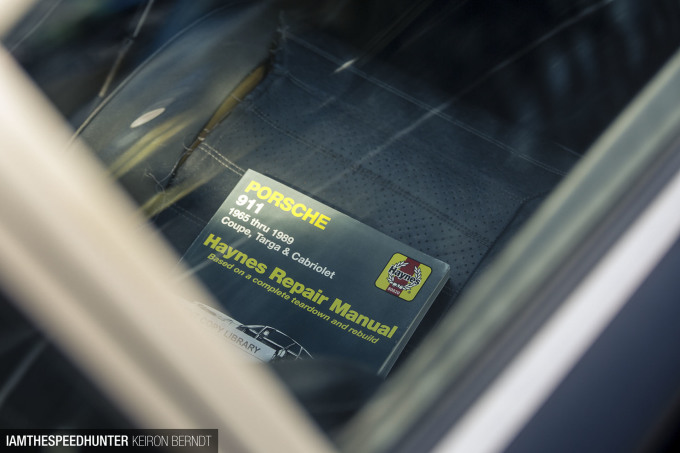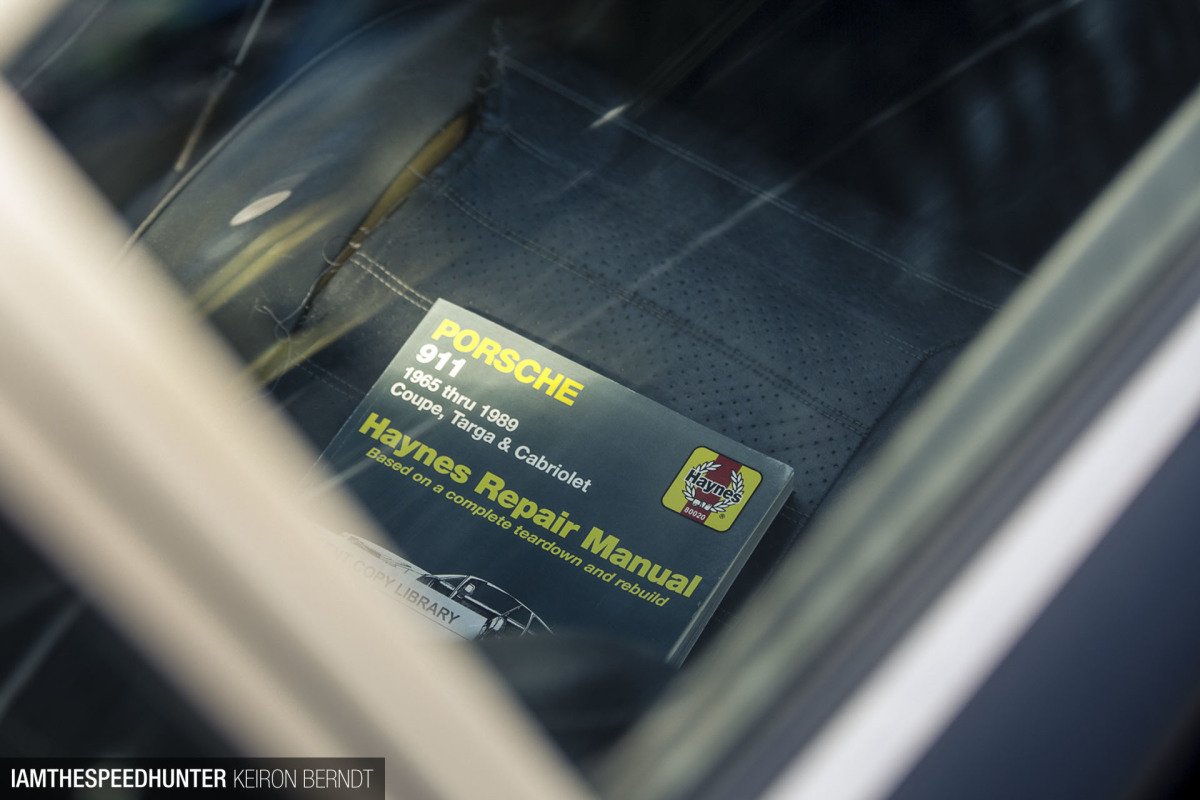 With SEMA done and SEMA Ignited in full swing, it was time to hit the road and head for Los Angeles and the 10th annual Southern California BMW Show. Due to some unplanned hiccups, I would be driving to LA with a good friend, Manuel, and his 911 build, better known as Project Stork.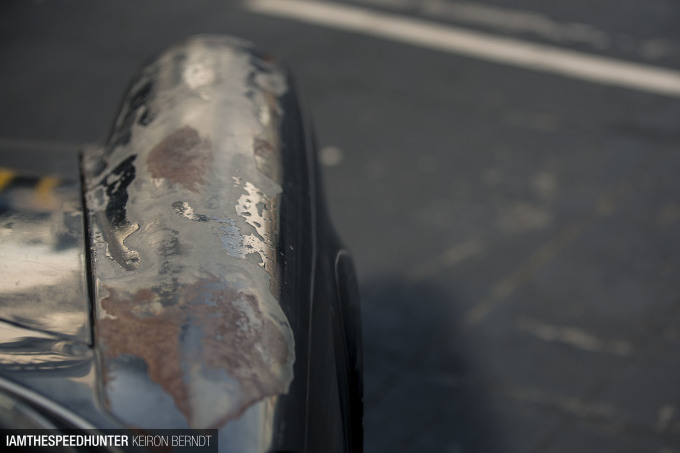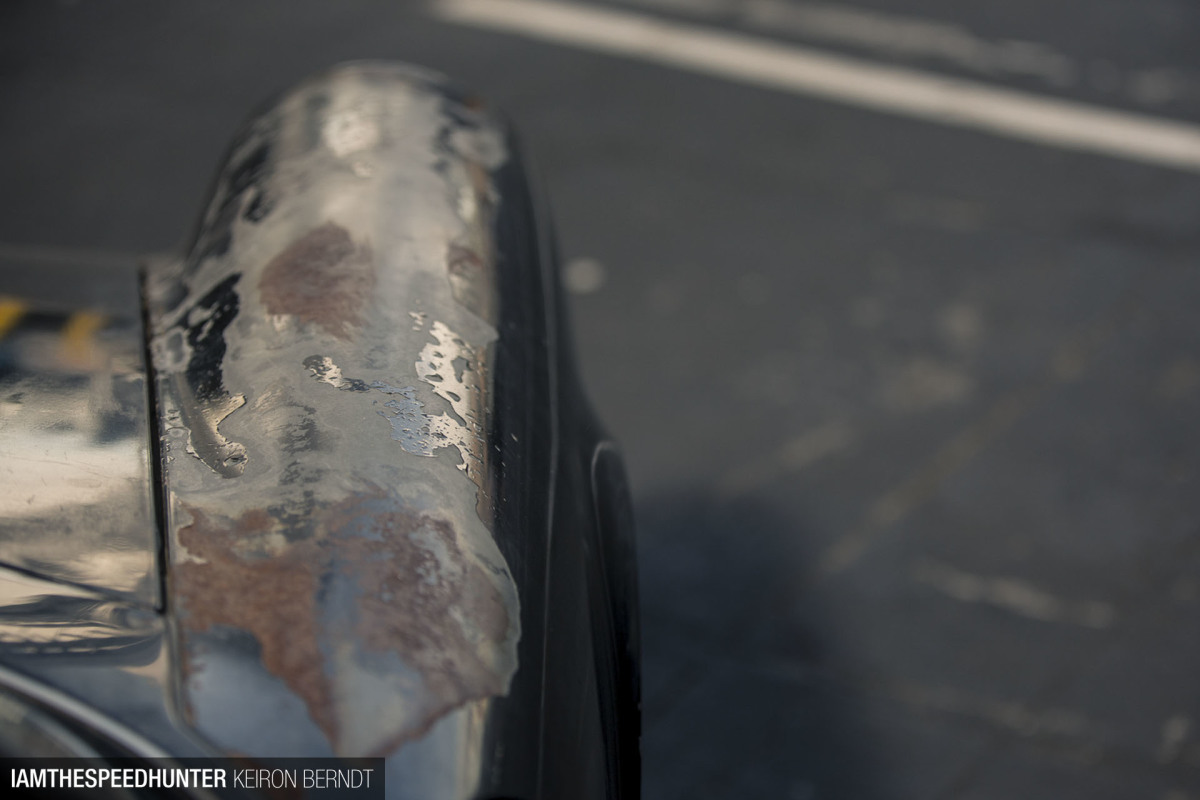 For those of you who haven't heard about Project Stork, here's a brief run down. Manuel's 1977 911 isn't just a random car off Craigslist; it's the very car that brought Manuel home from the hospital after he was born. Fast forward to a couple months ago, when Manuel was inspired by a group of friends to restore the neglected 911 that had been sitting in his mom's garage for the past 15 years.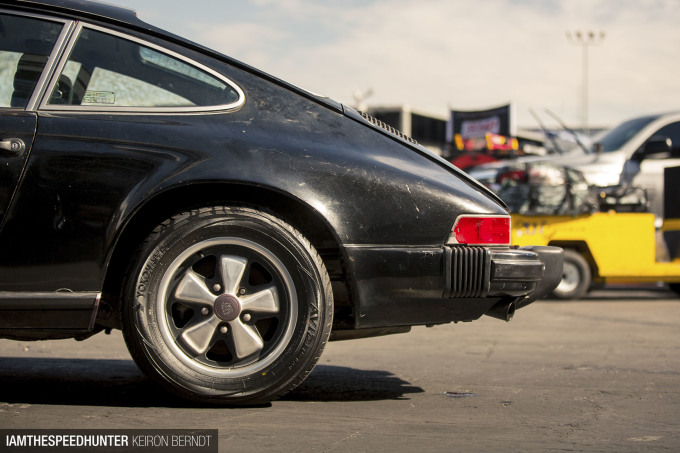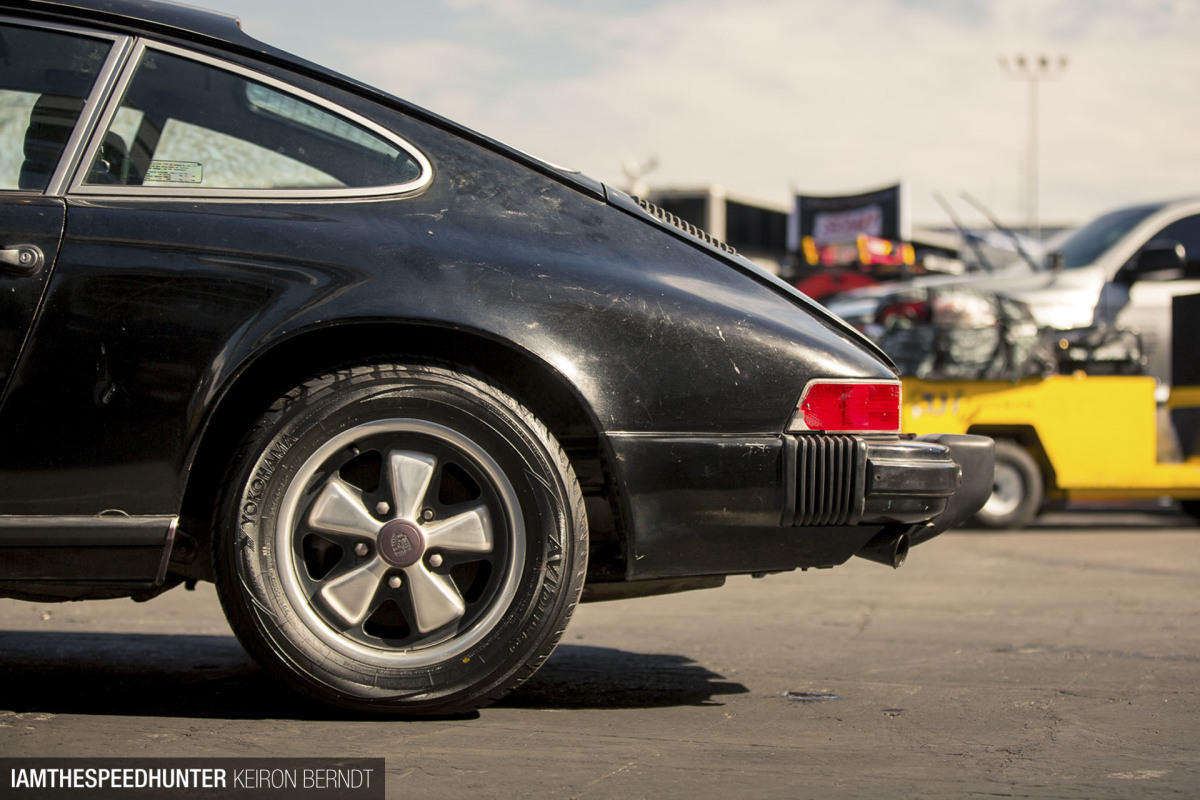 With just over 160,000 miles on the clock, far from perfect paint, a non-running motor, and a long list of other issues, this certainly wouldn't be a weekend project. With some help from Rennlist, Borla, Haynes, and a dozen knowledgeable people, Project Stork is well on its way to its final restored form with plans to have it done by next year's SEMA Show.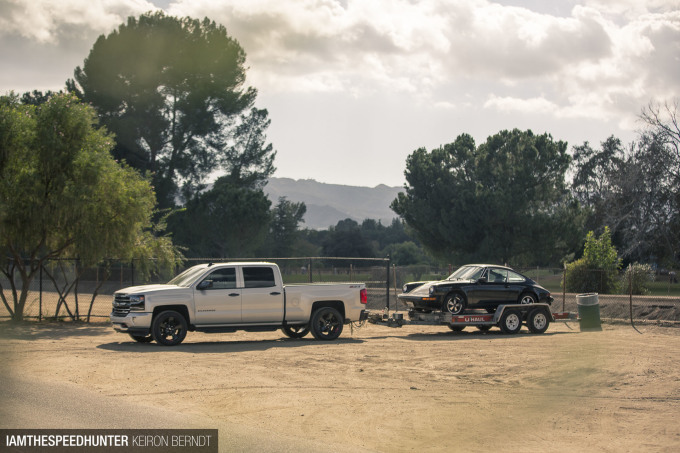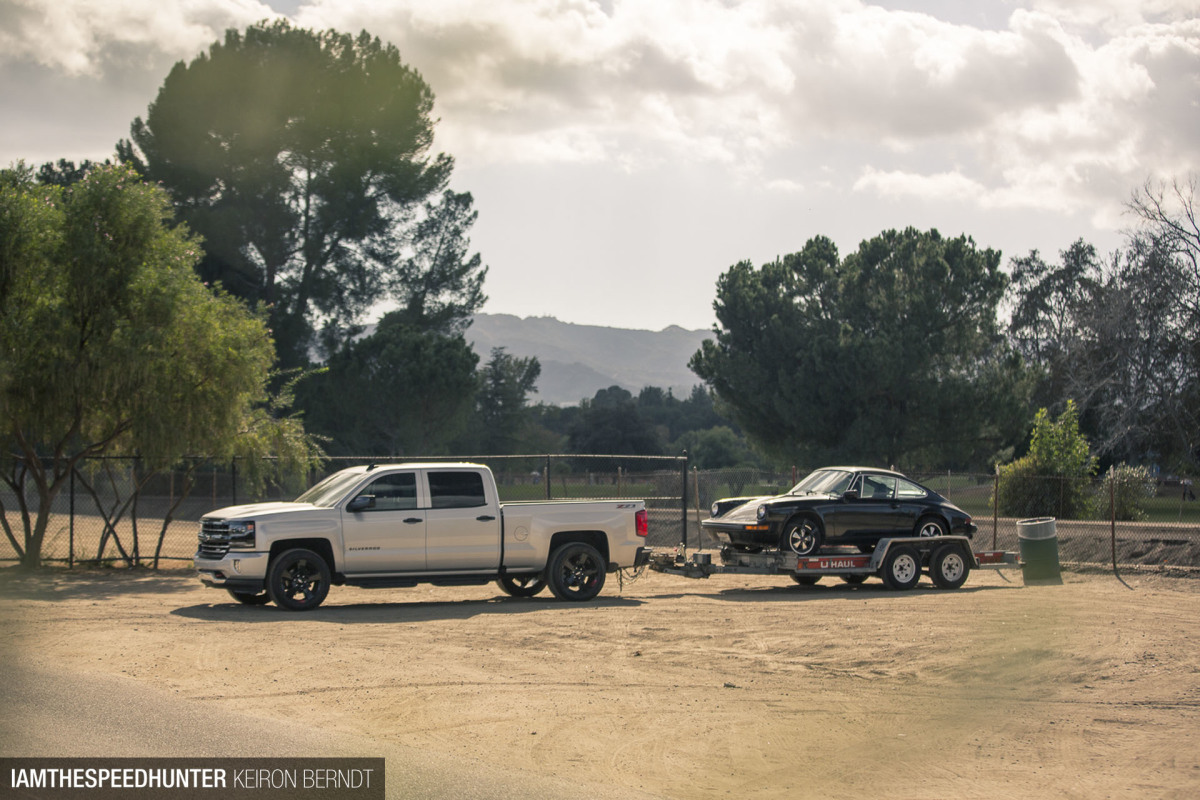 After waiting for what felt like eternity, we finally got the 911 loaded onto the trailer and made it out of the show in one piece. After a quick fuel stop at In-N-Out, and a final once-over of the 911 to ensure it was secure, we set off. With Manuel driving, and the loaner press truck coming equipped with WiFi and 120V plug in, it was one of the best vehicles for me to be in in order to get ahead on some post-SEMA editing.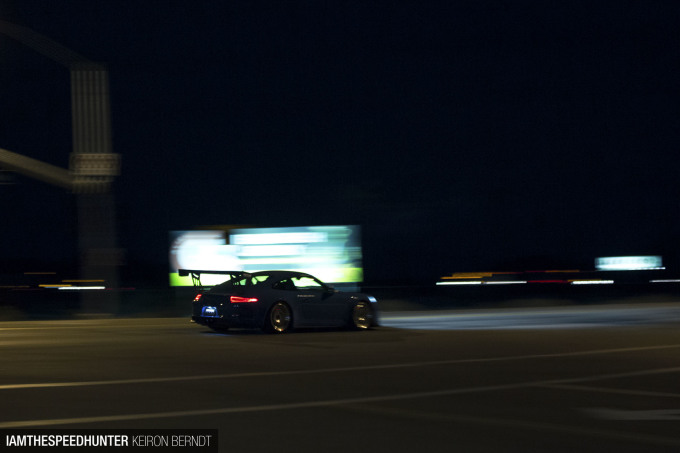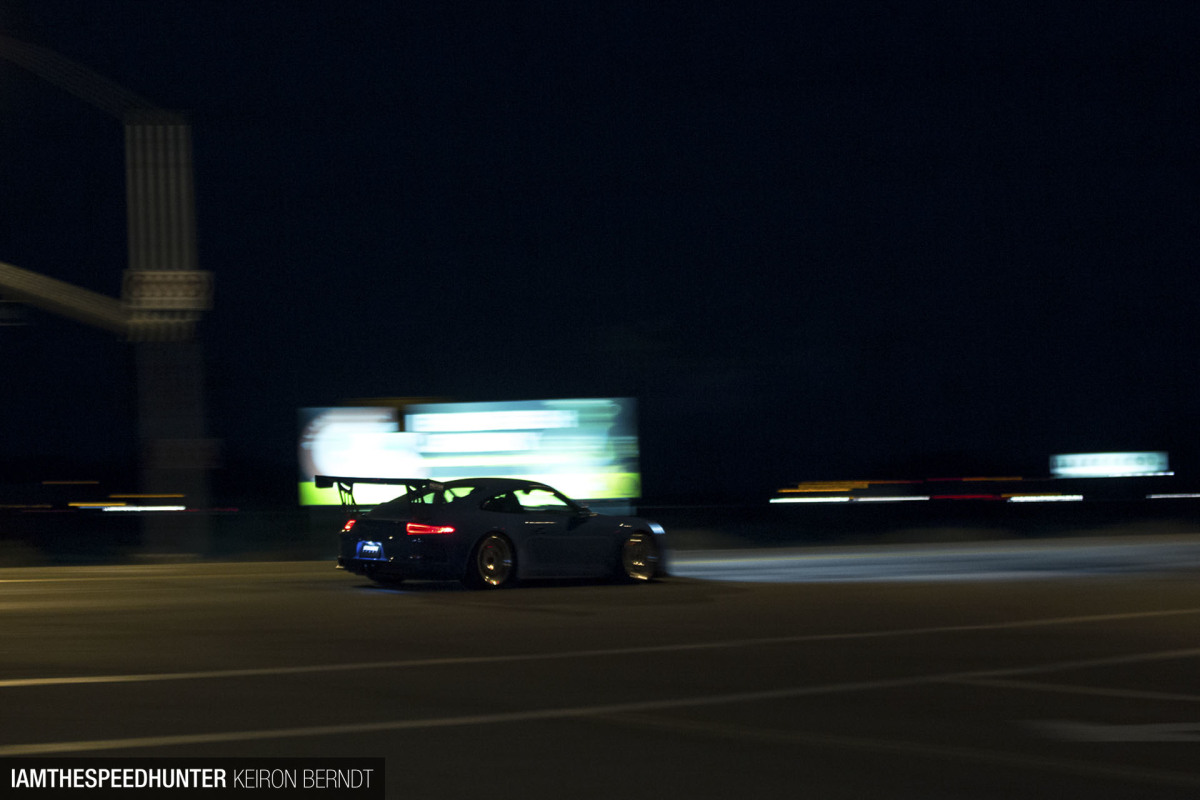 Forty-five minutes later, while pounding down the road toward LA, we were suddenly shaken to our senses by two rapid downshifts, followed by a raw feeling – yes, feeling – of a tremendous sound that echoed and rattled the floor boards and interior of the truck.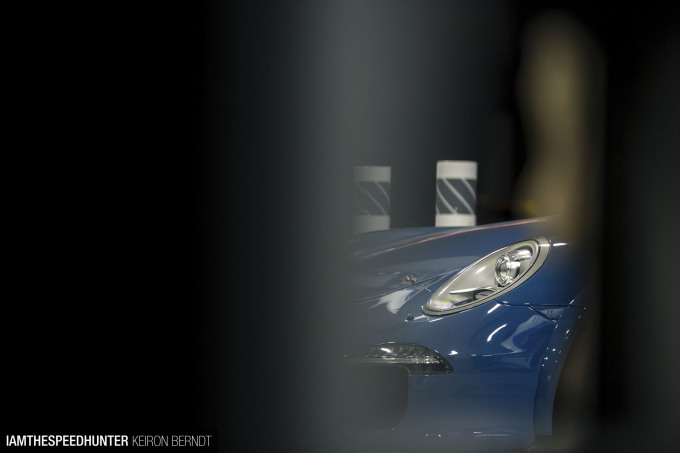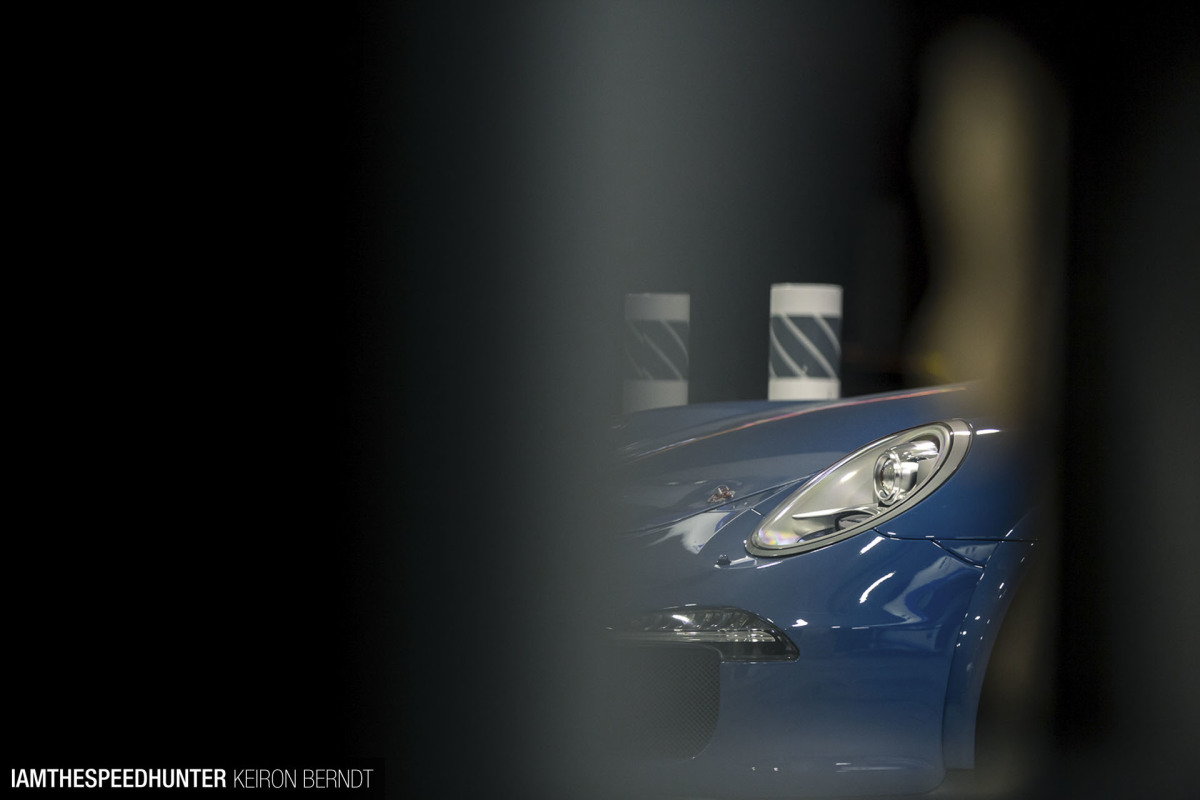 The culprit? A 2015 Porsche 991 911 GT3 blew right by us and disappeared into the night ahead. I joked with Manuel to try and catch up, but we both knew that wouldn't be possible. Luck, however, was on our side.
Manuel being Manuel was extremely excited to show me the town of Baker, California, due to the fact that it's home to the world's largest thermometer. Reluctantly, I agreed.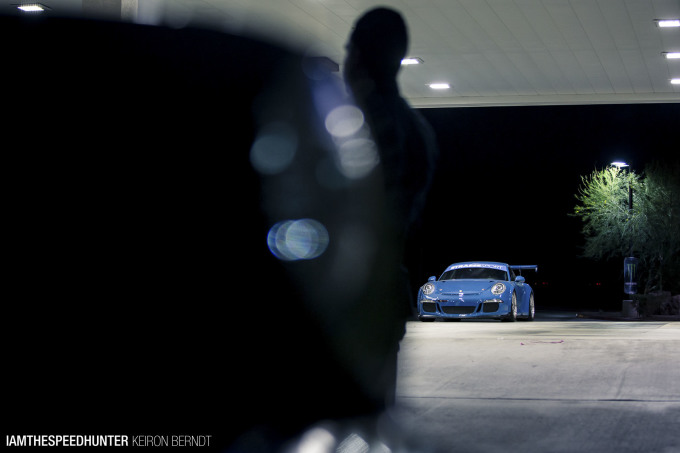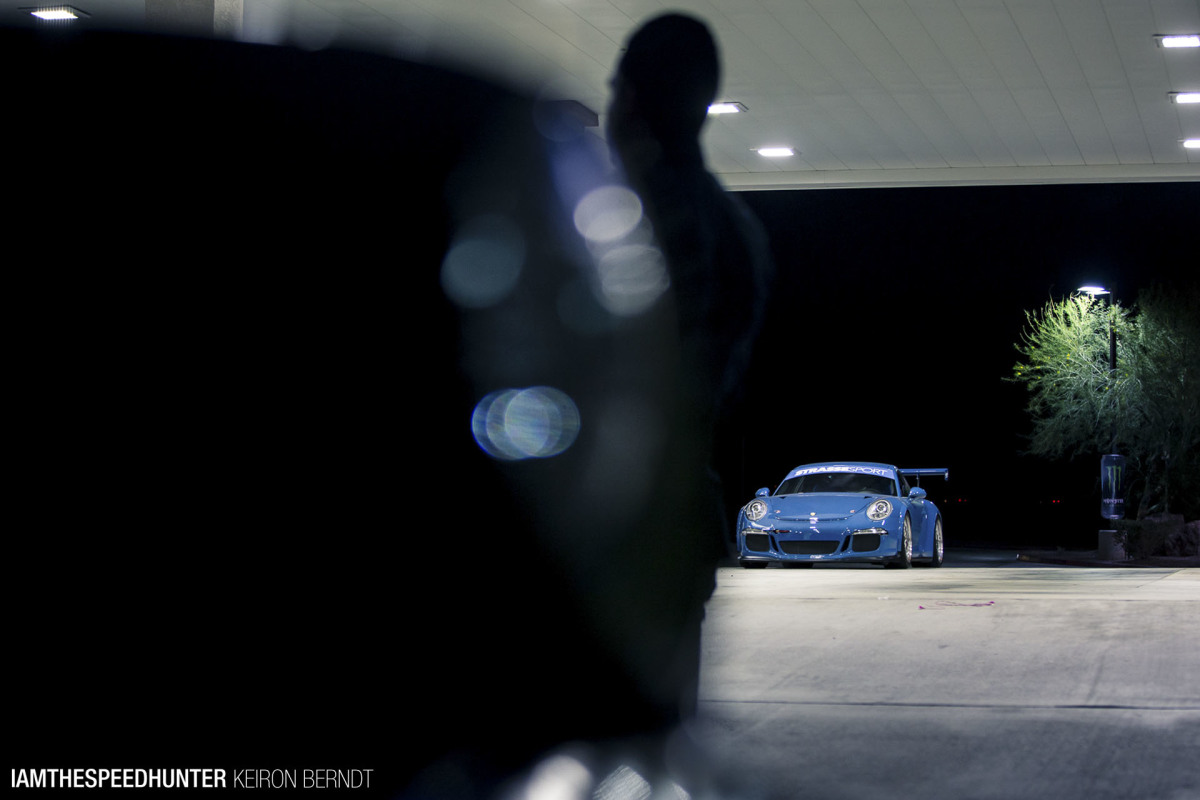 We crawled into the desolate town that is Baker in the middle of the night, and rolled by a gas station, at which point we both couldn't believe our eyes. There it was, the very 911 that had caused us to wet our pants half an hour before. Without a moment's hesitation we pulled in.
Brimming with excitement and still wet pants, we hopped out to meet our soon-to-be new friends. Almost instantly they recognized us and Project Stork, and explained that they knew we'd appreciate the sound of our doors being torn from their hinges.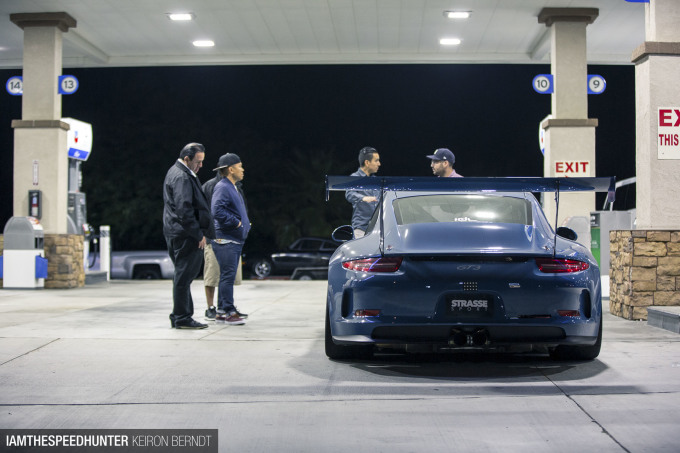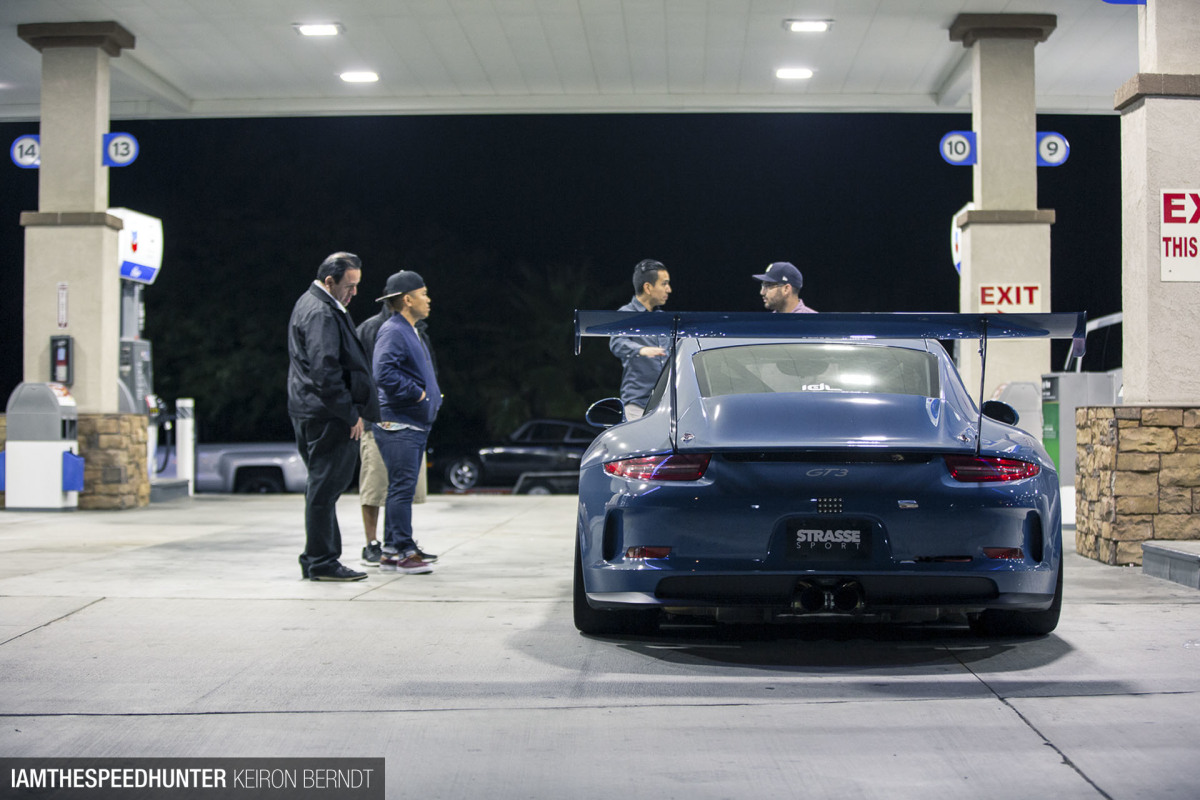 I didn't waste much time before asking all sorts of questions about the 991, and I'm thrilled I did. Ivan built this car with two thoughts in mind: to track it, and to meet new people in the car community. I guess you can say it's worked.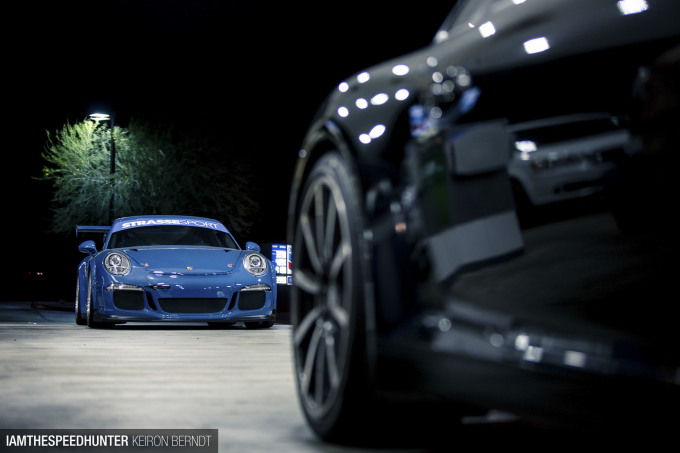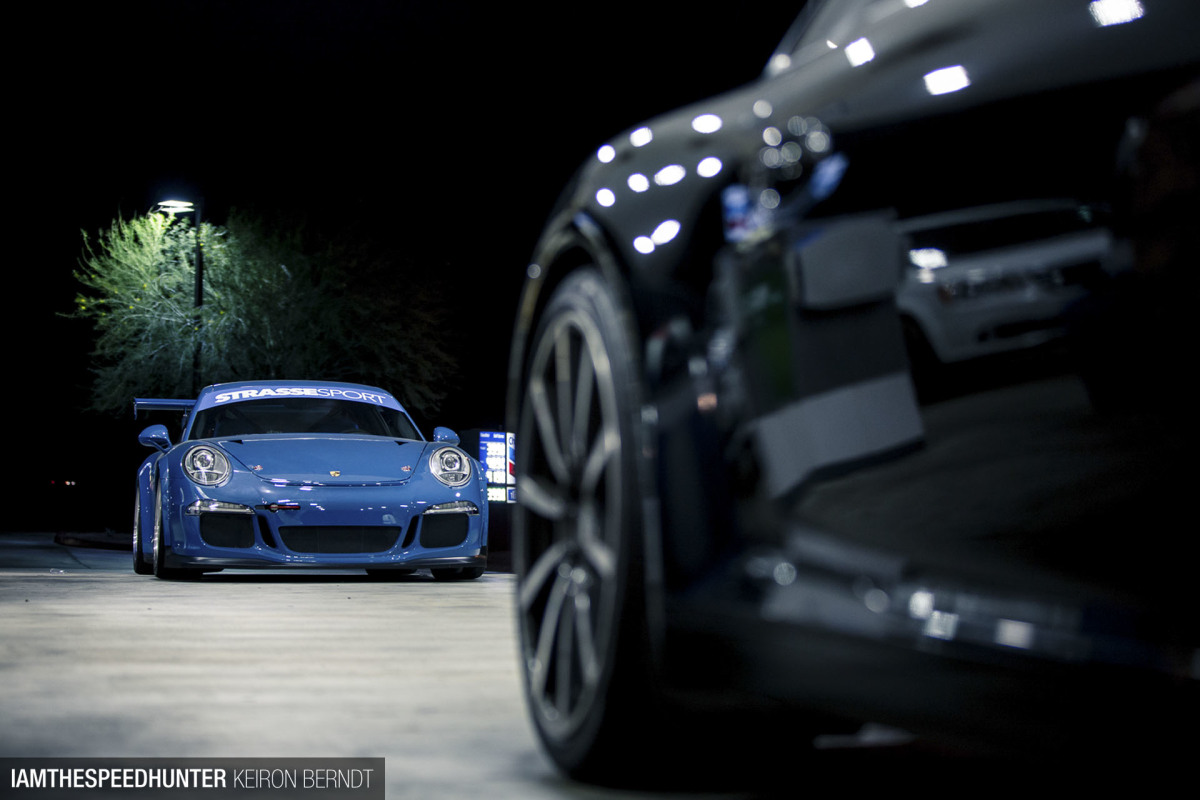 The car was repainted Oslo Blue by Ivan's shop, Strasse Sport, and while the colour wasn't offered stock on this car, it was on the 1962 Porsche 356. It's certainly a change from the original Racing Yellow that came from factory.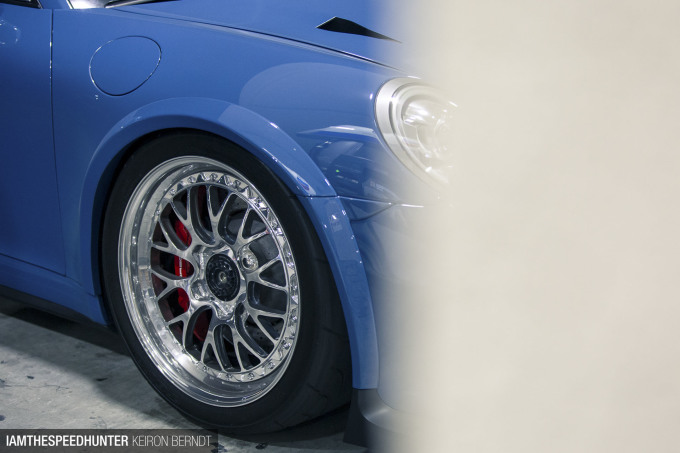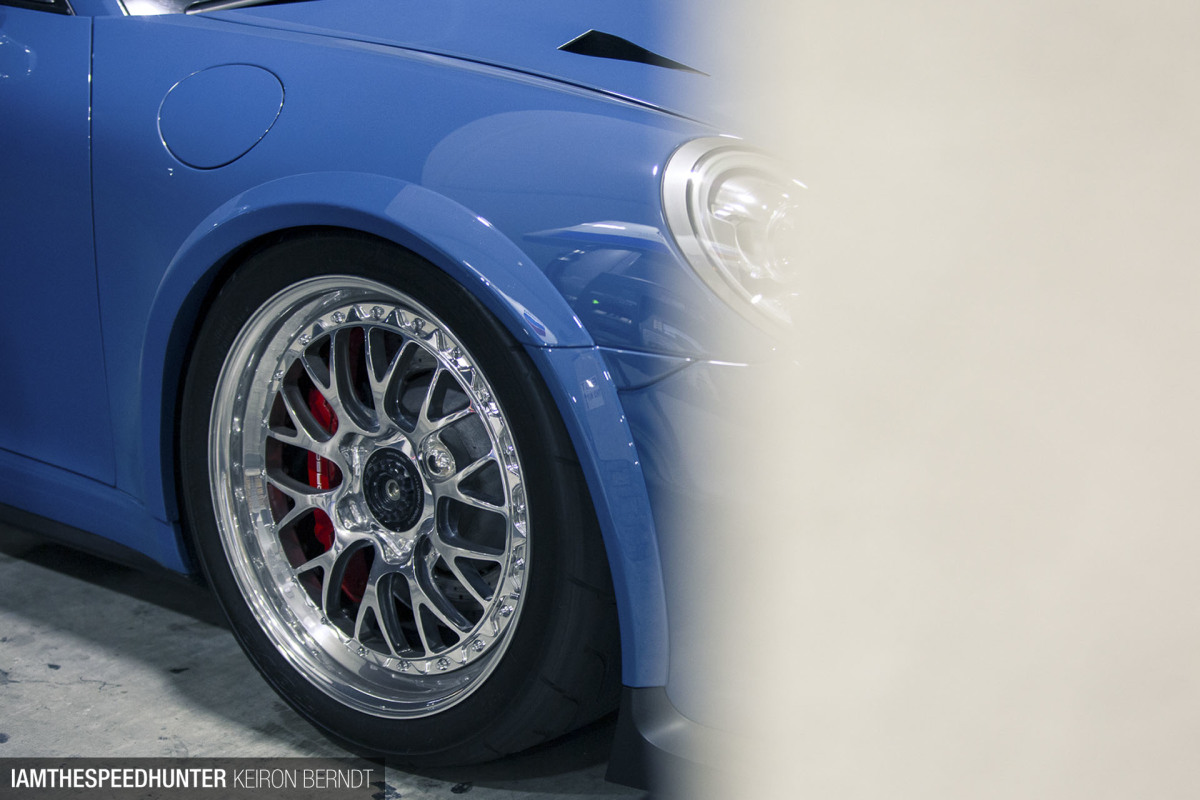 Rotiform LSRs in a 19-inch fitment sit at all four corners wrapped in Toyo R888Rs. Spending so much time at the track, Ivan opted to go for the Moton 3-way adjustable coilovers and Tarett sway bar links, and all set up by the fantastic team at E-Motion Engineering.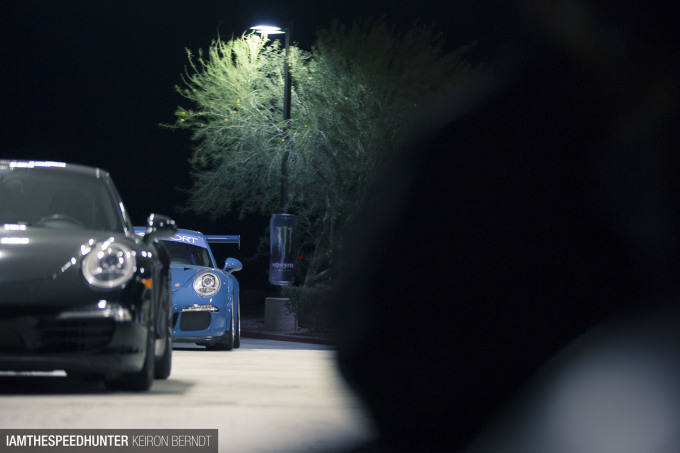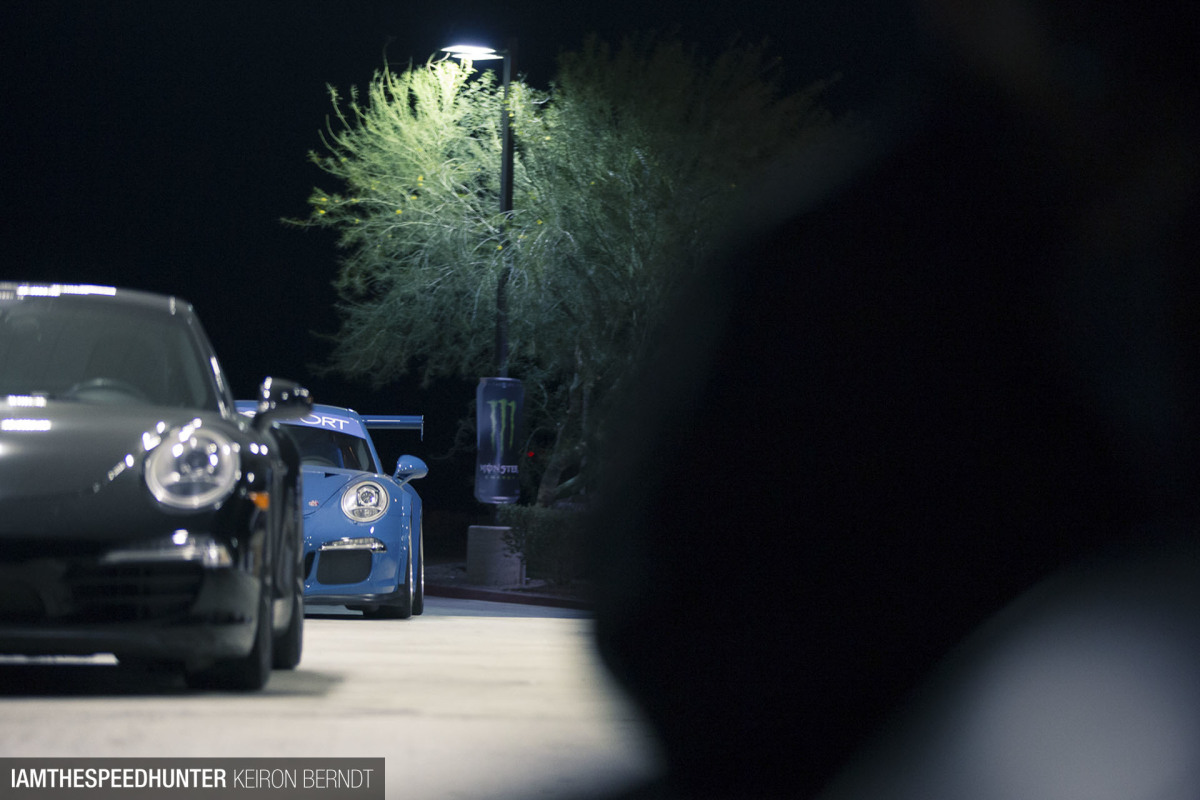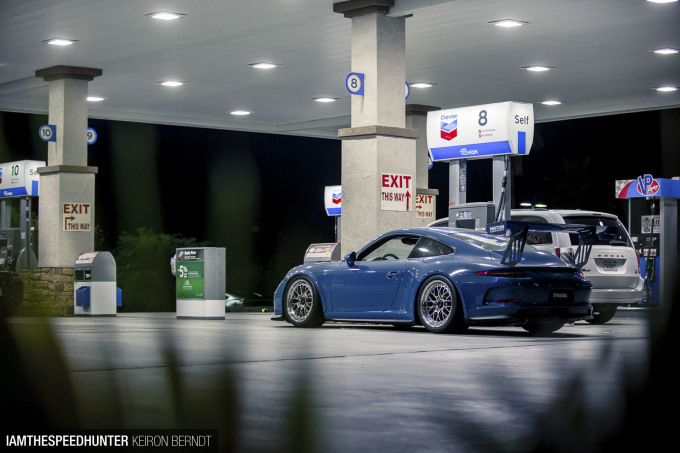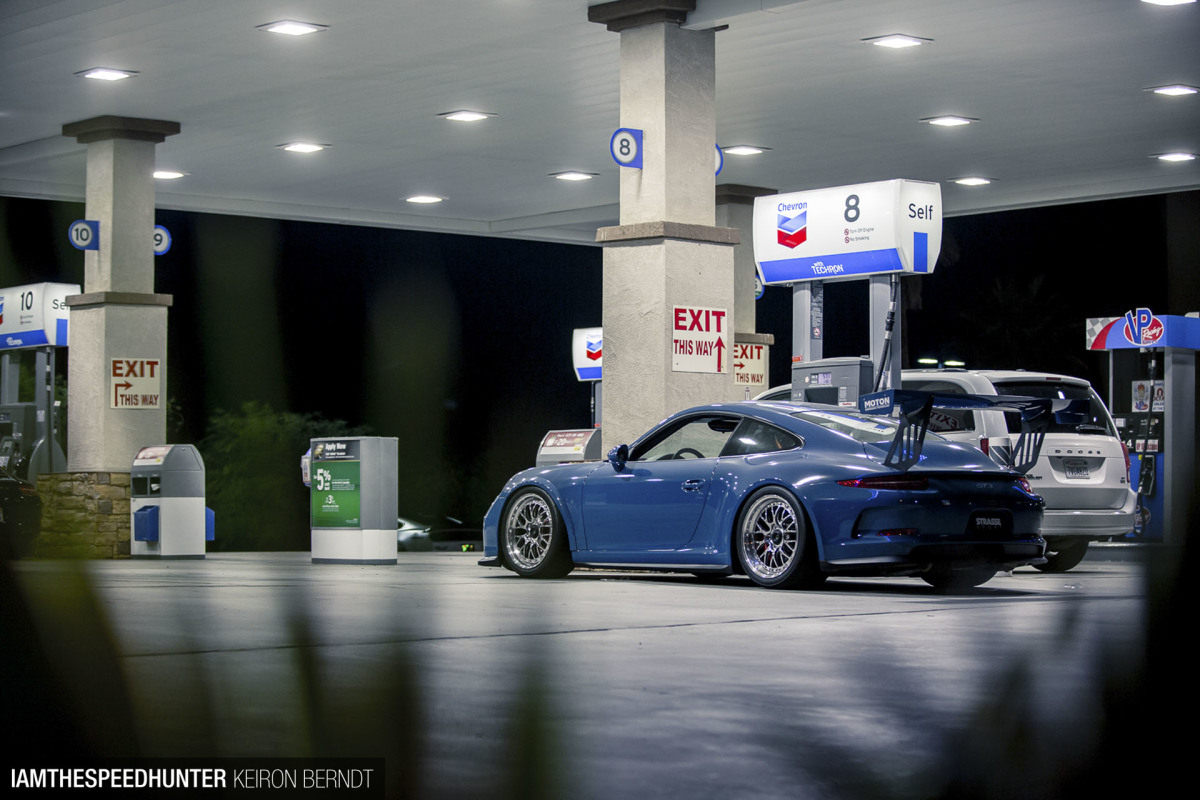 Then there's the noise, which come courtesy of an IPE cat-less muffler and header setup. Exterior-wise, the GT3 is equipped with a full Cup kit all round, including bumpers, hood, wing and fenders. The interior has mostly stayed the same, sans the GMG Racing cage and Recaro Pole Position seats.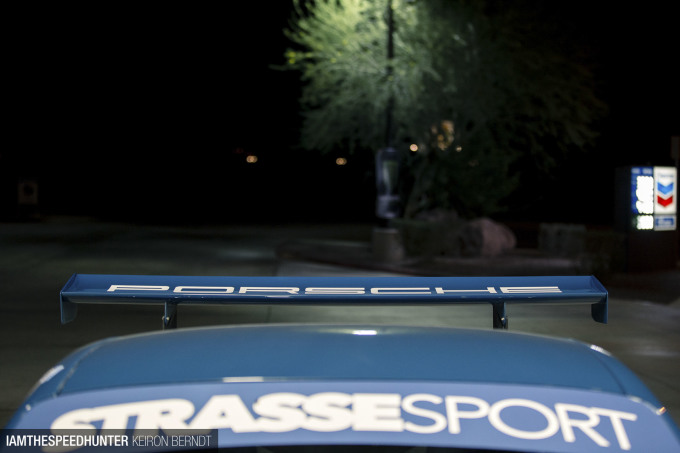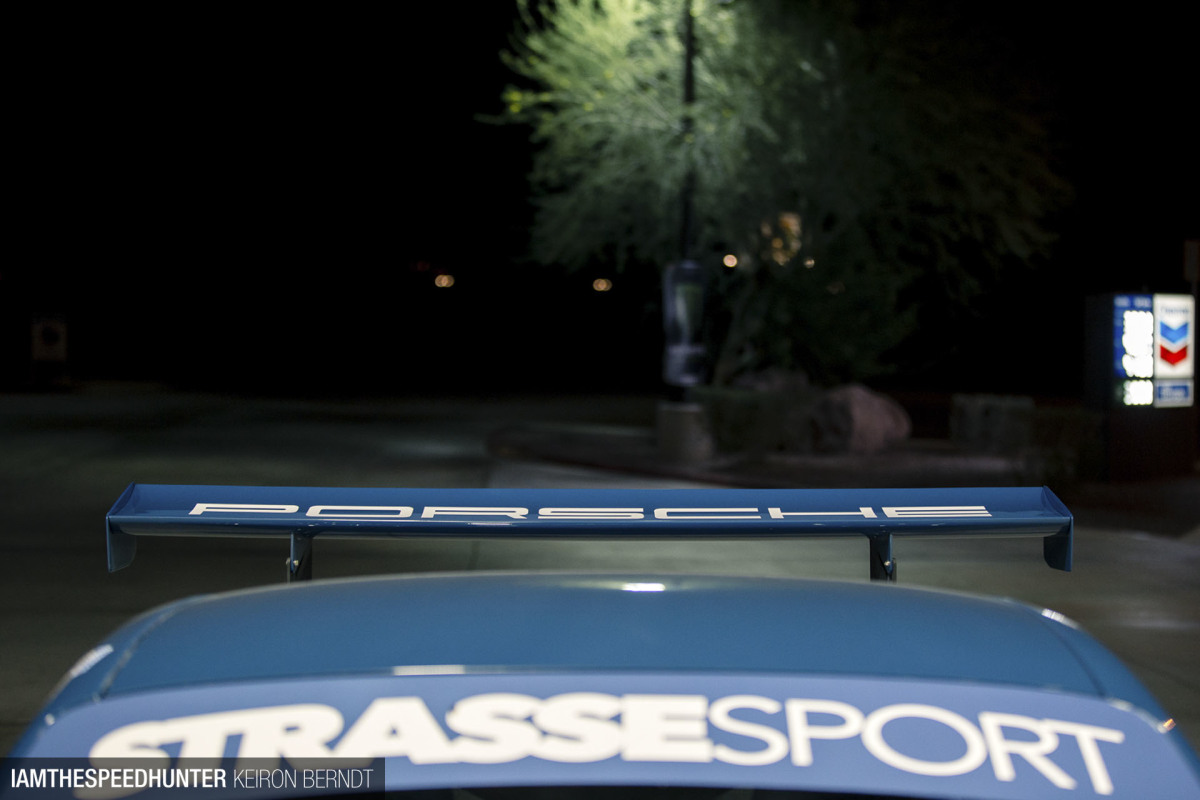 It's always an honour chatting to fellow enthusiasts and drivers. I can't wait to see and hear this car in its natural habitat at Buttonwillow Raceway Park.
What's the moral of the story? Always stop to see the sights and smell the roses, because you'll never know who you'll meet or the friends you'll make.
Keiron Berndt
Instagram: keiron_berndt
Keiron Berndt Photography
Cutting Room Floor