A SoCal BMW Party
The title may sound simple, but with so many different enthusiasts around the globe, opinions on personalizing classic cars can differ. Luckily for myself, I was treated to a wide palette of individual tastes when it came to modified classic BMWs at the 10th Annual Southern California BMW Show in Van Nuys, California.
After I attended the SEMA Show, my original plan for this article was to fly to San Francisco, and then drive down the coast with a dozen or so BMWs on some of California's best driving roads. However, due to complications, car issues, and a couple other events, that plan was scrapped. It appeared that life after SEMA was doing its best to match the unpredictability of life during SEMA. But don't worry, there's a stunning S14-swapped 2002 feature coming soon to make up for it.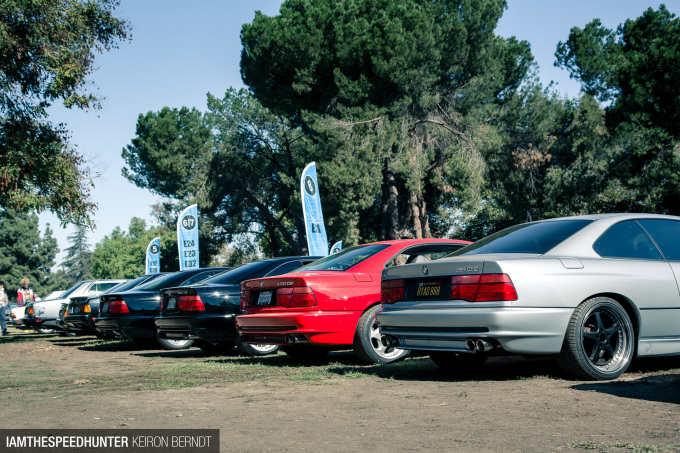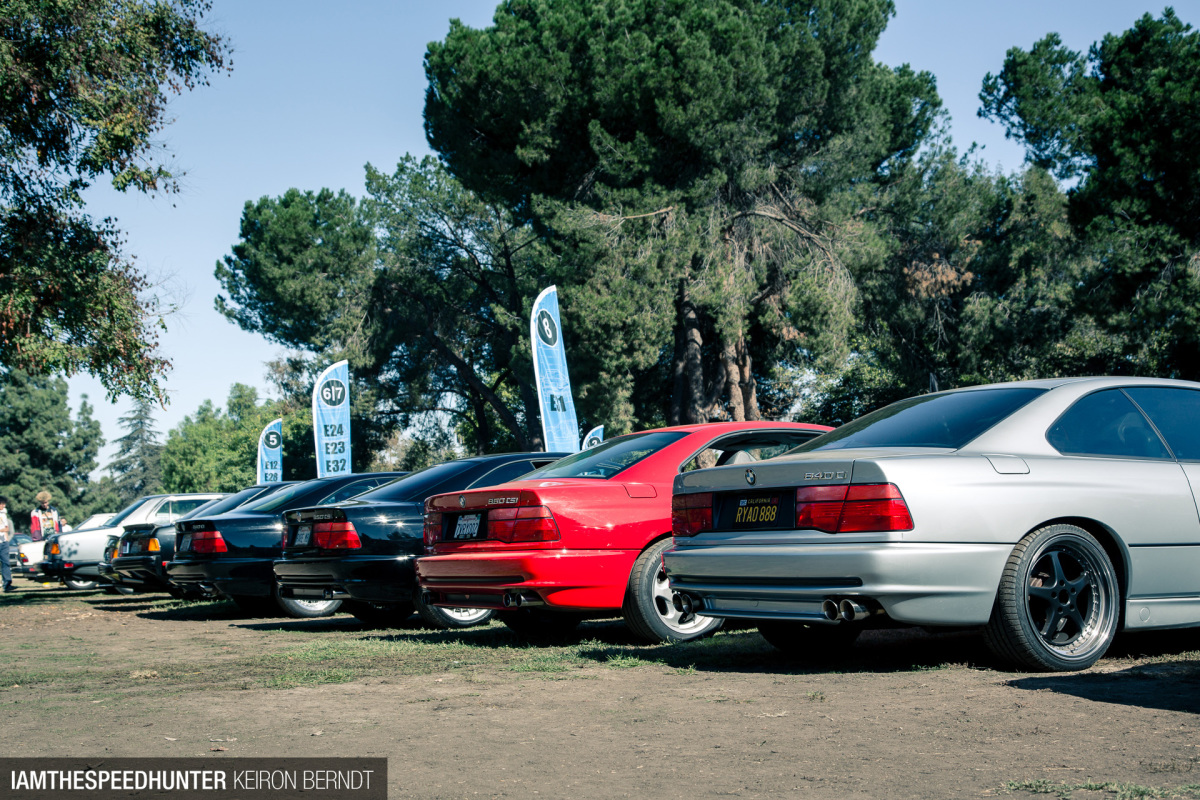 Ultimately, I drove to Los Angeles with a good friend, where we ended up meeting some new friends. Arriving in LA around 3:00am on Saturday morning left us with a couple hours sleep, and an hour's drive ahead of us. Before heading to Van Nuys, I grabbed a clean set of clothes, loaded all our gear, and then hit the road.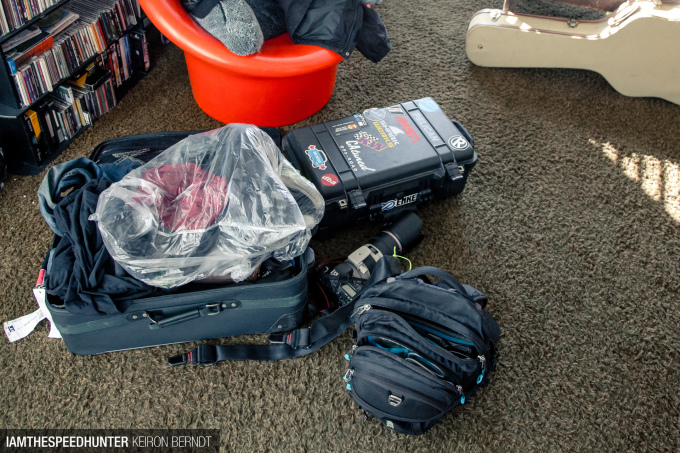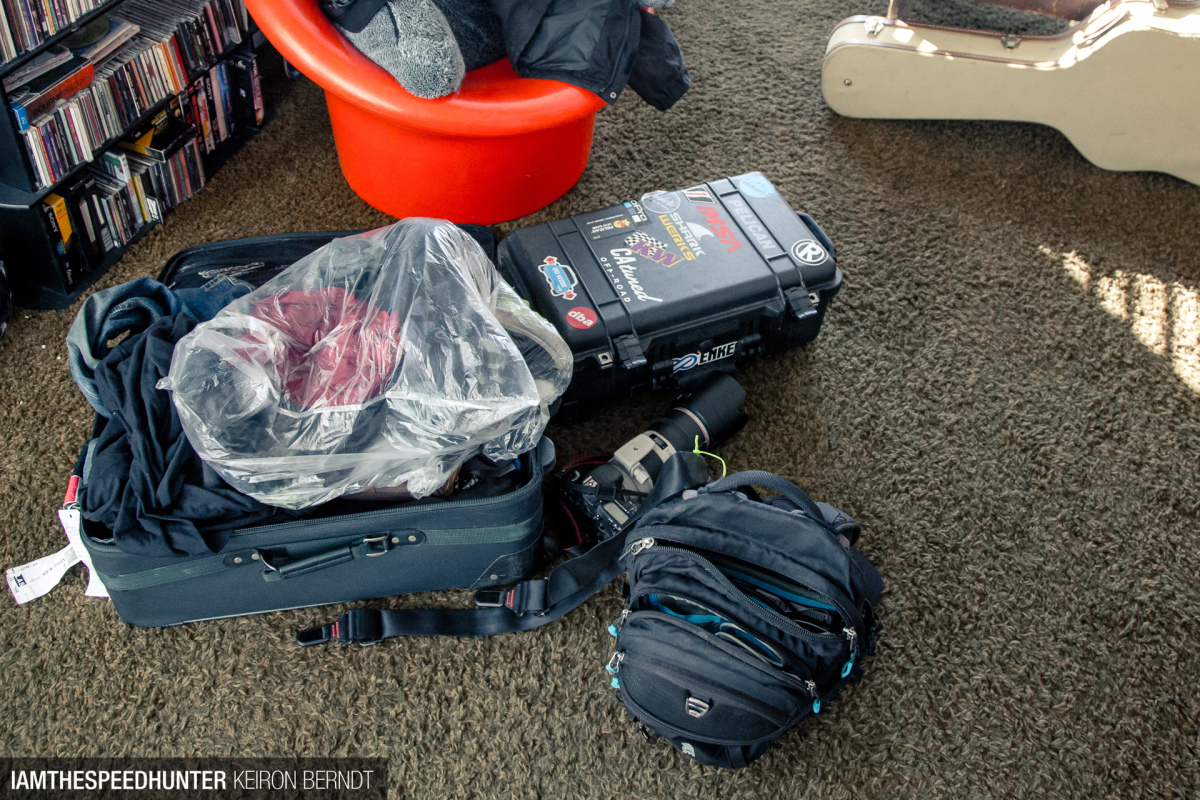 My suitcase smells as bad as it looks after 12 days on the road.
Living in Canada means that many of the older cars suffer from terrible rust due to the salt used to clear the roads from snow, and this then leads to even fewer of them on the roads. Living in this frozen existence for the last six years means that I've been deprived of a properly varied, classic BMW scene. The SoCal Vintage BMW Meet blindsided me with this.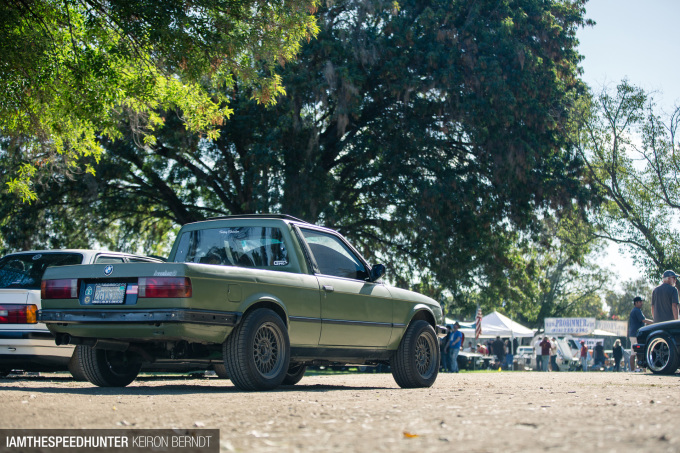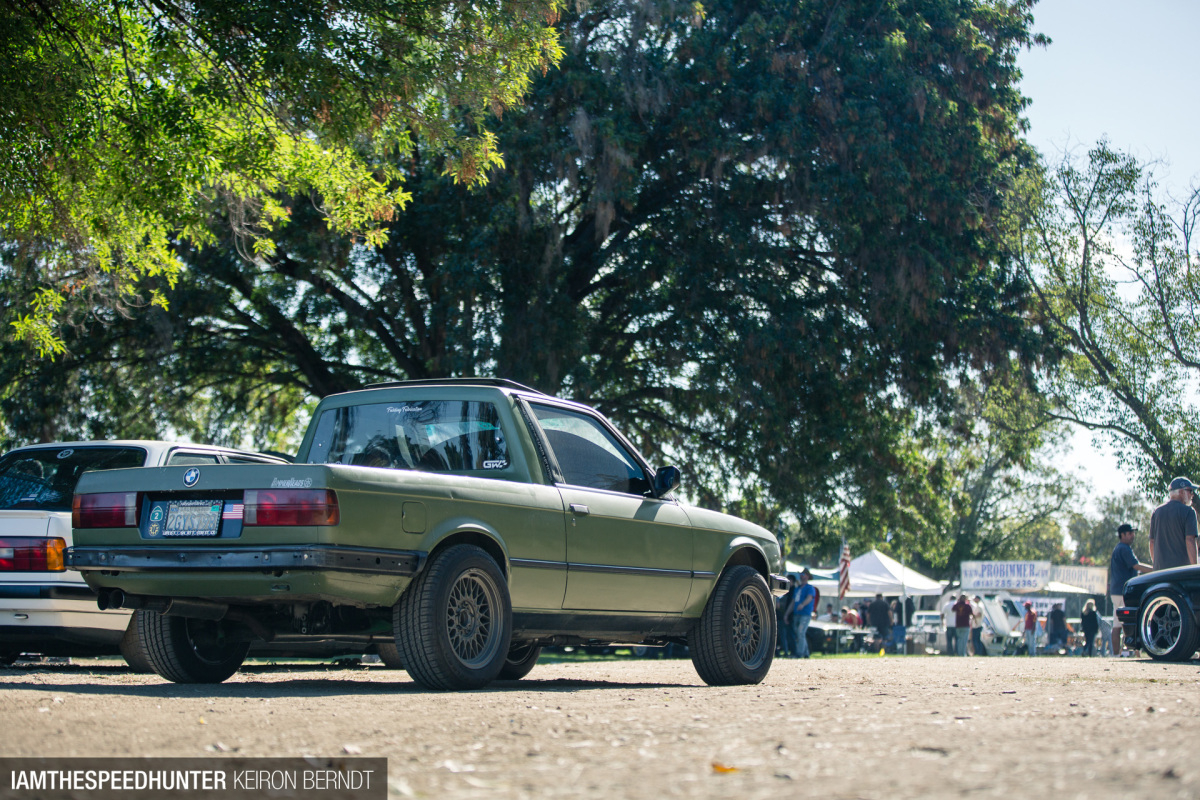 One of the first modified cars I came across, was this, um, E30 pickup truck? It originally started life as an 1987 325is coupe, but over the years it's been transformed into a functional "E30 ute", as the owner calls it.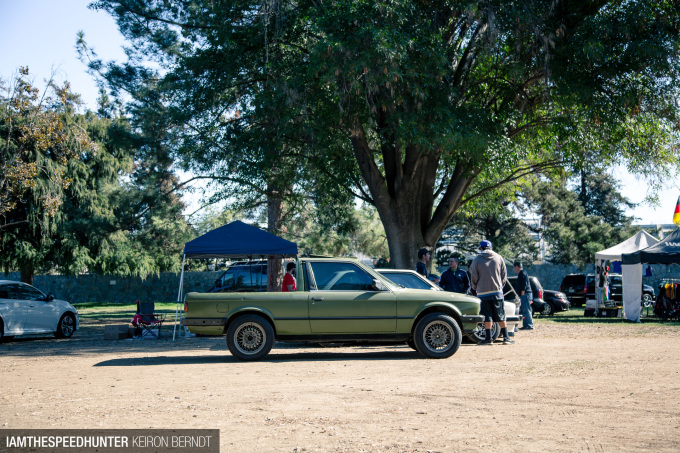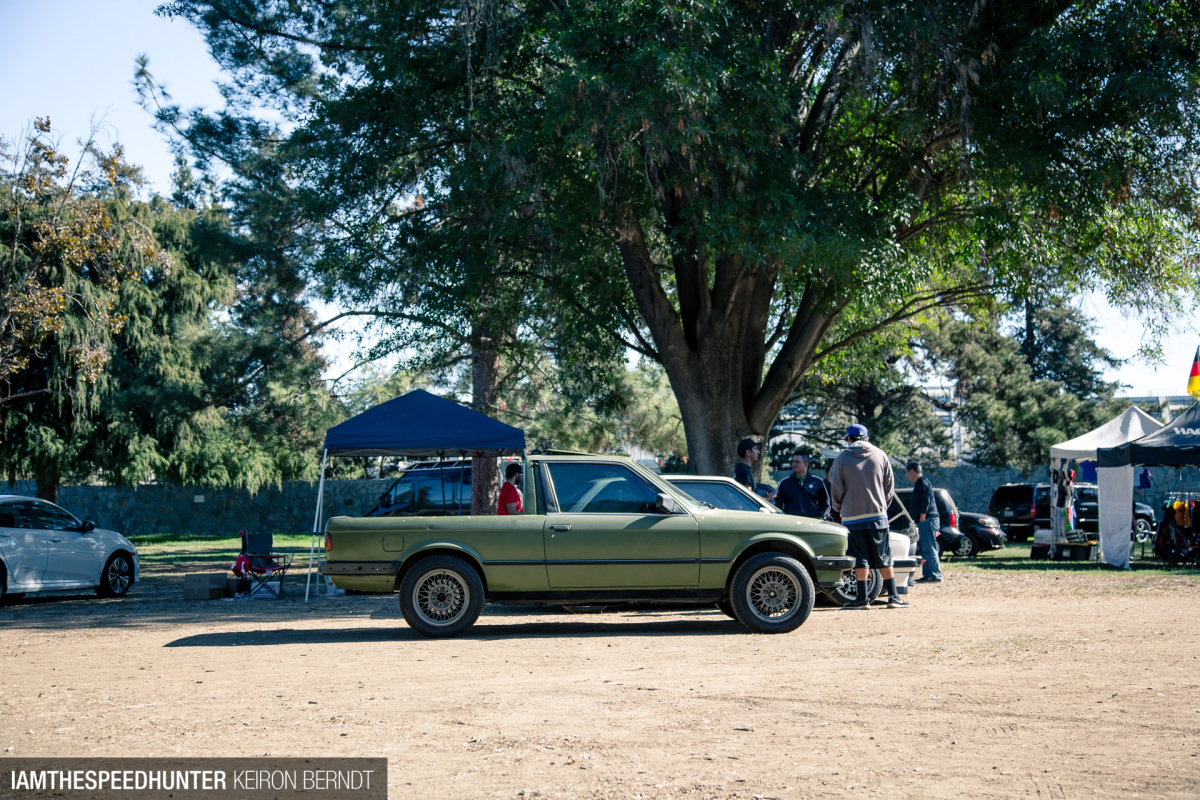 Featuring a Bimmerheads 2.7-liter motor, the ute definitely hauls, and I was assured by the owner that he does take it off-roading.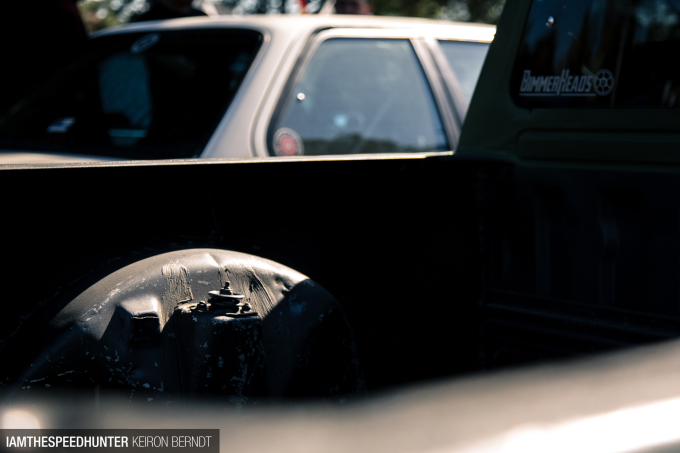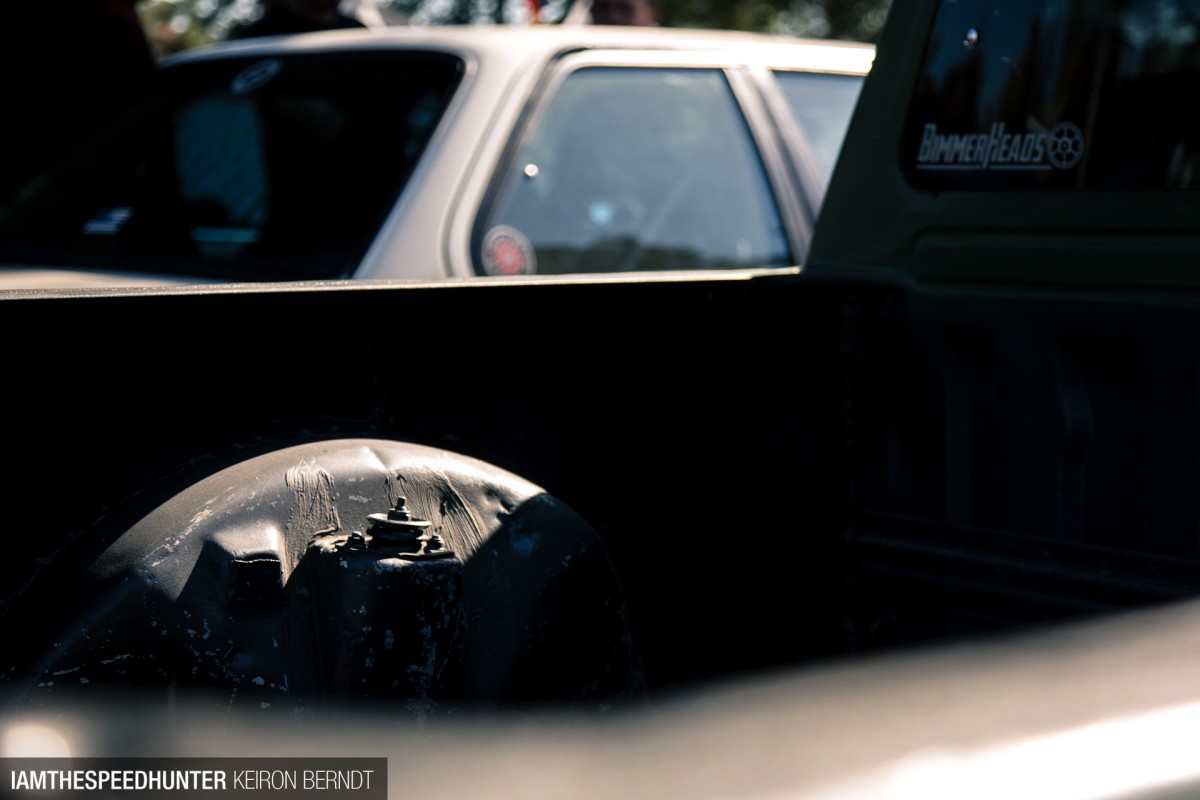 E30 Safari anyone?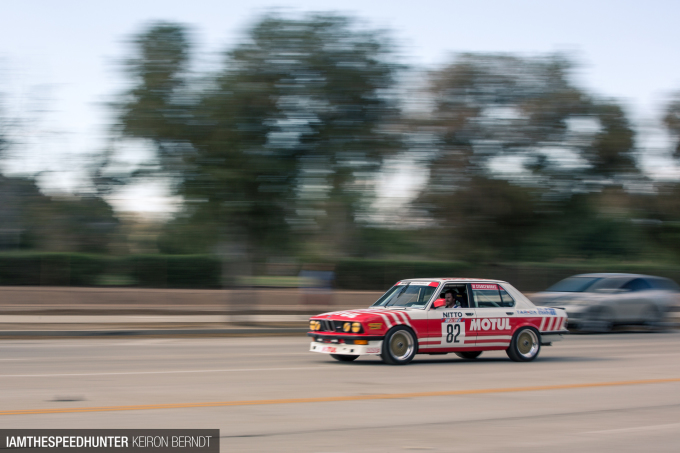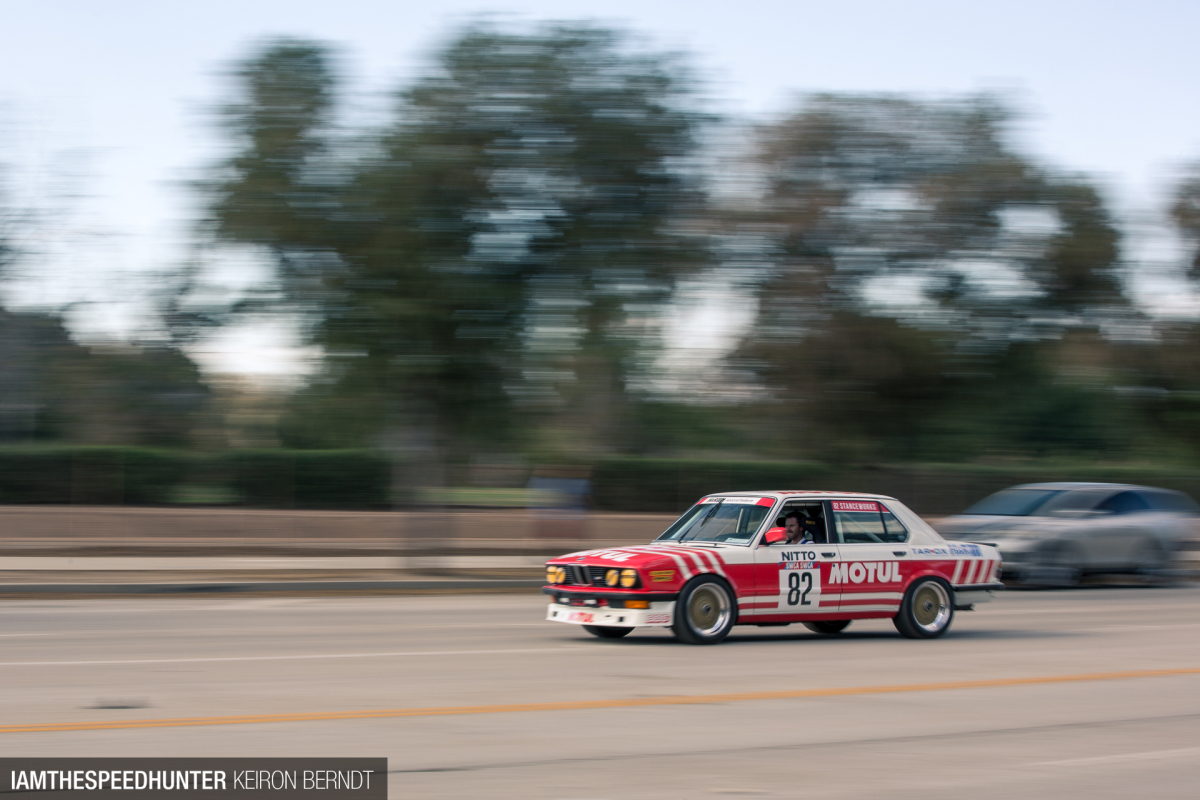 Mike from Stanceworks brought out his E28, fresh from SEMA. It never ceased to have a crowd around it.
There's a reason that this car won Best Modified in Show – the execution here is exemplary.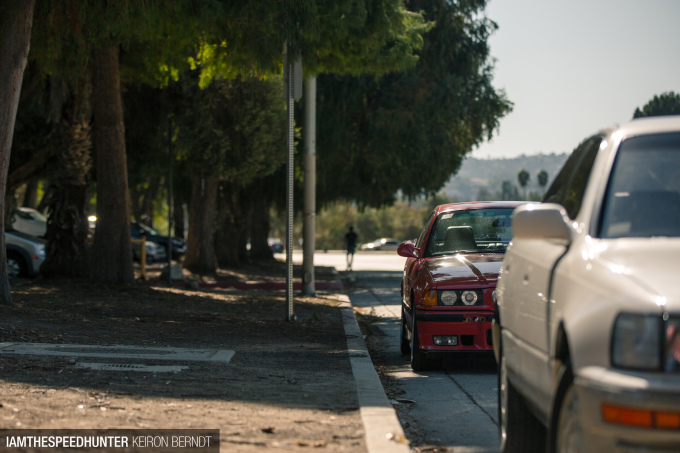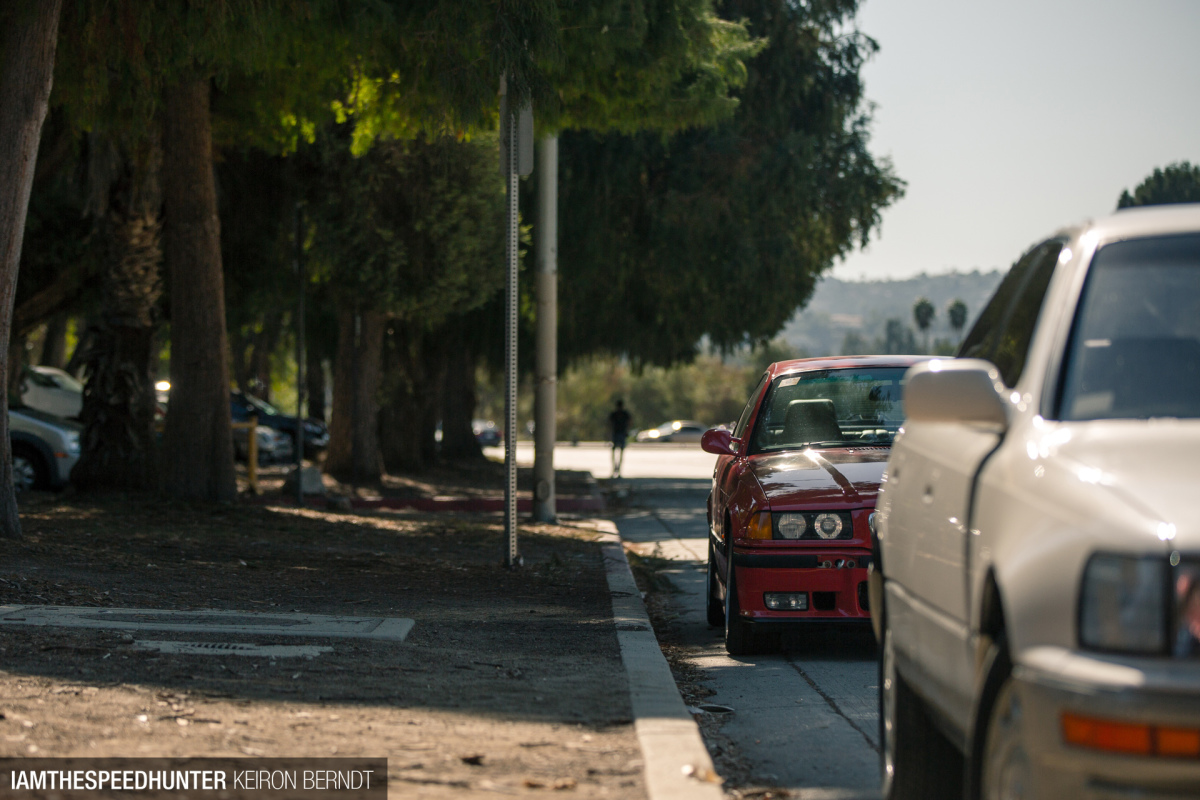 There seems to have been some debate leading up to the show on whether E36s should be deemed 'classics' and allowed in. When polled, 70 percent of the SoCal BMW forum voters came back with a resounding 'no'. That didn't stop the brave, however.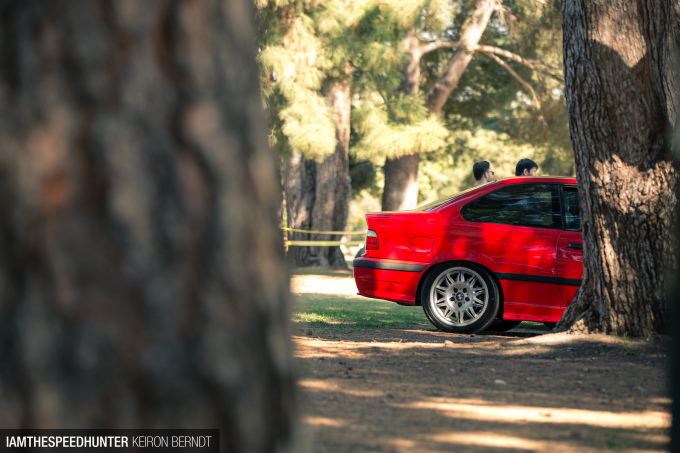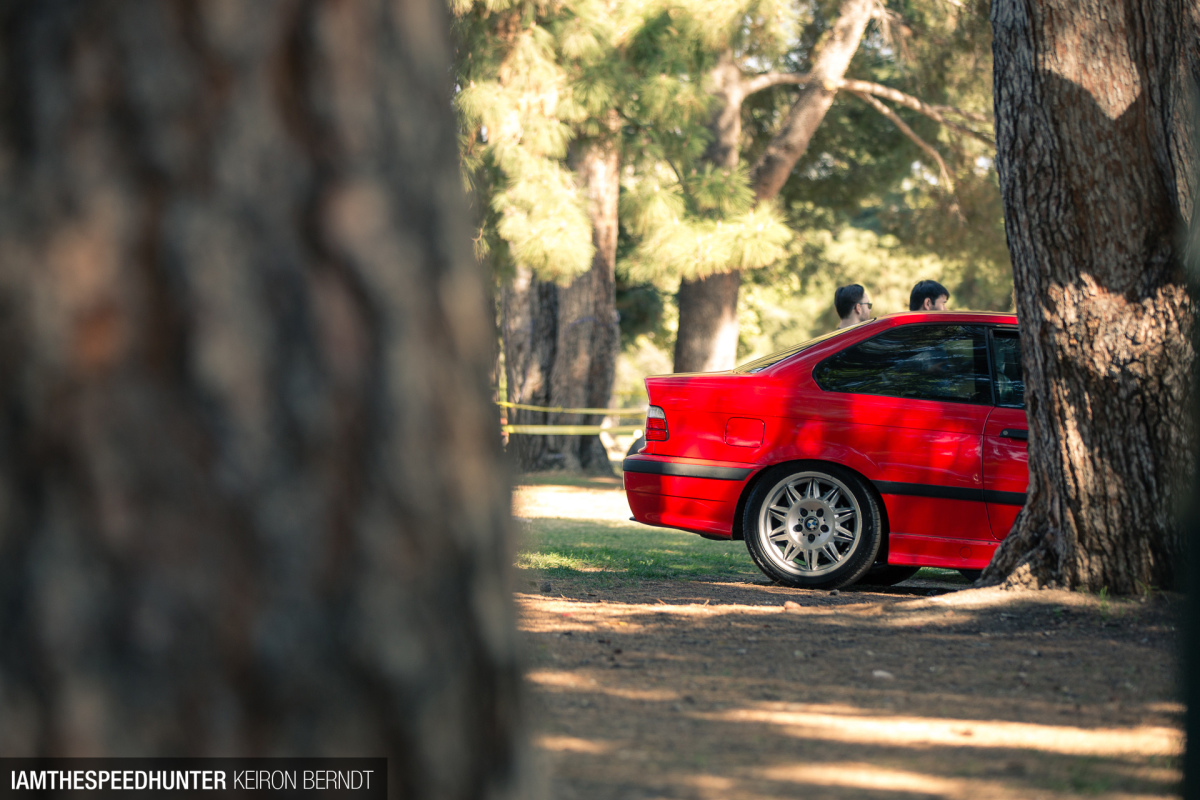 Some parked inside the show, while others lurked in the shadows. Do you think the E36 should be classified as a classic? Let's hear everyone's thoughts in the comments section.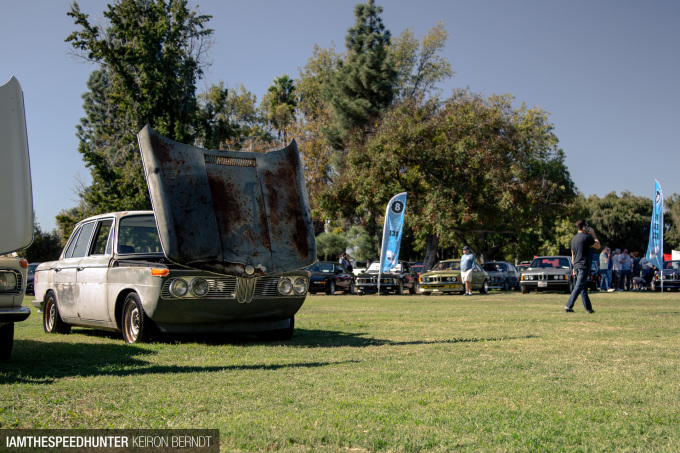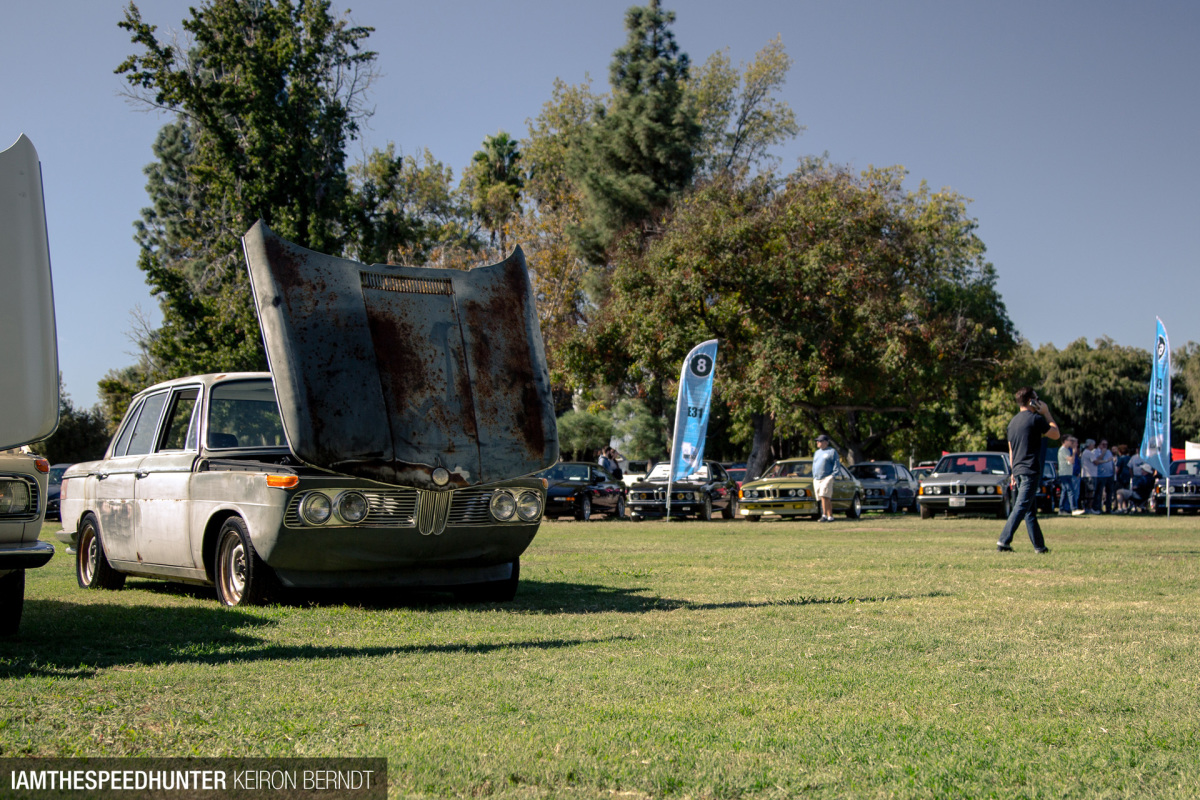 Project cars are time consuming, and sometimes they just aren't done in time. A perfect example would be this 2000 Tilux. Weathered paint, Jackson Pollock expressionist-scattered rust, bird-nest wiring, no speedometer.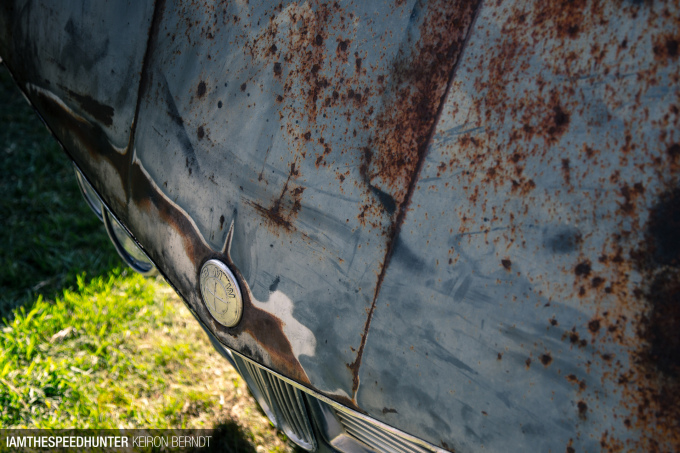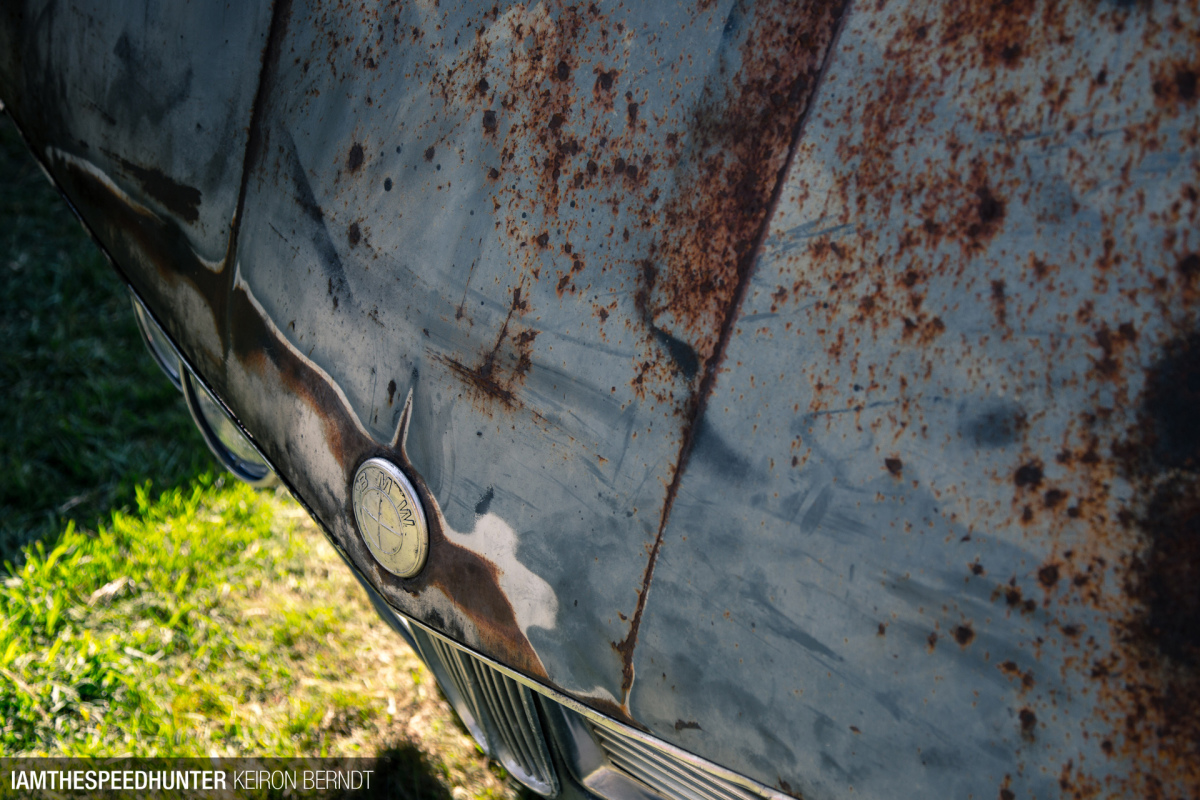 While it may not be a trailer queen, it was still being judged. The owner said he'd wash the car's interior with a garden hose and some dish soap next time.
This particular car is owned by the folks at Sin City BMW, whom you may remember from the Speedhunters feature on their Baja 2002. As a result, I knew this Tilux had to be special.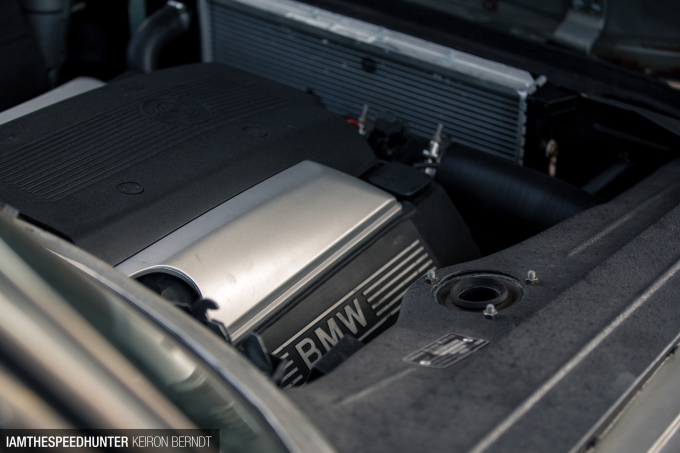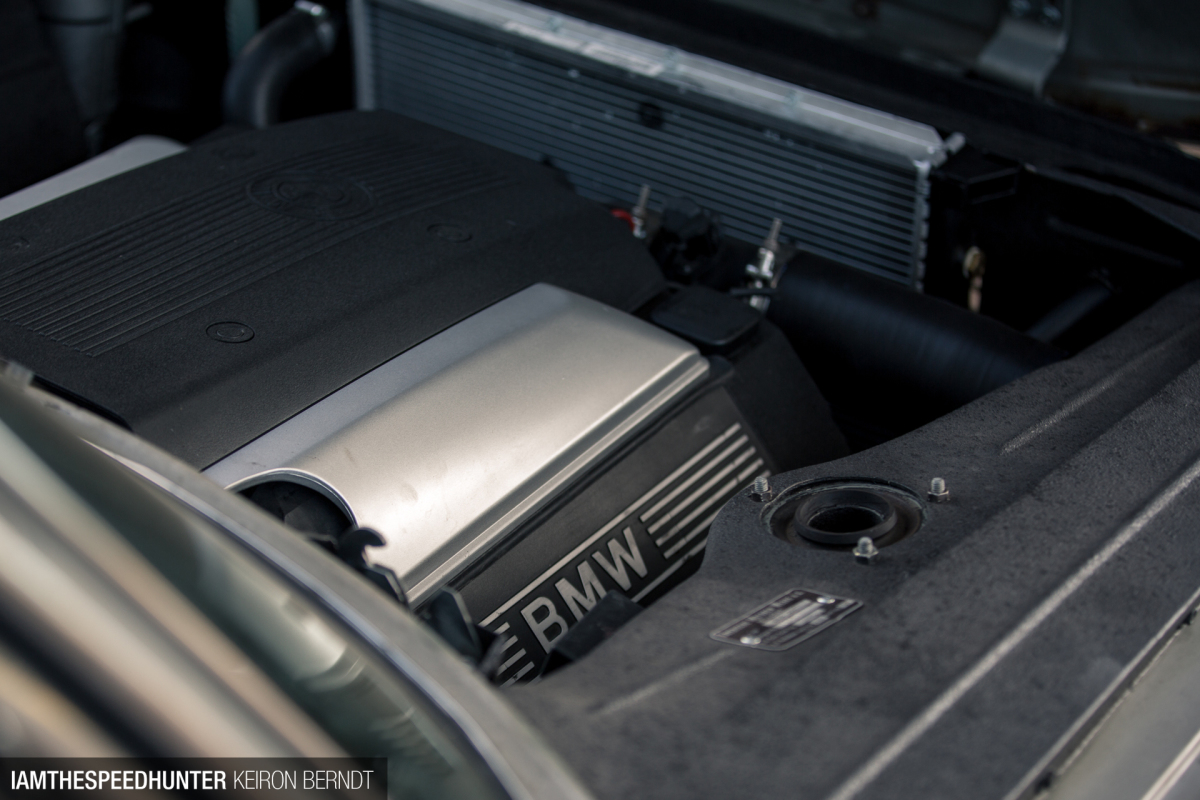 Upon closer inspection under the hood, it became clear that the gents at Sin City BMW don't mess about. This Tilux is powered by an M62 backed up by a 6-speed transmission.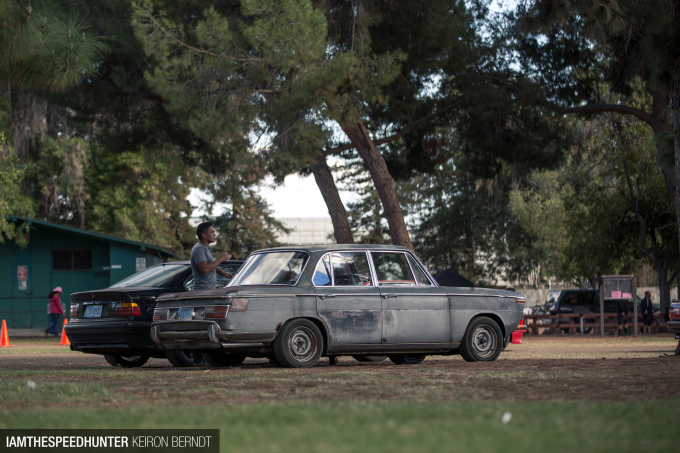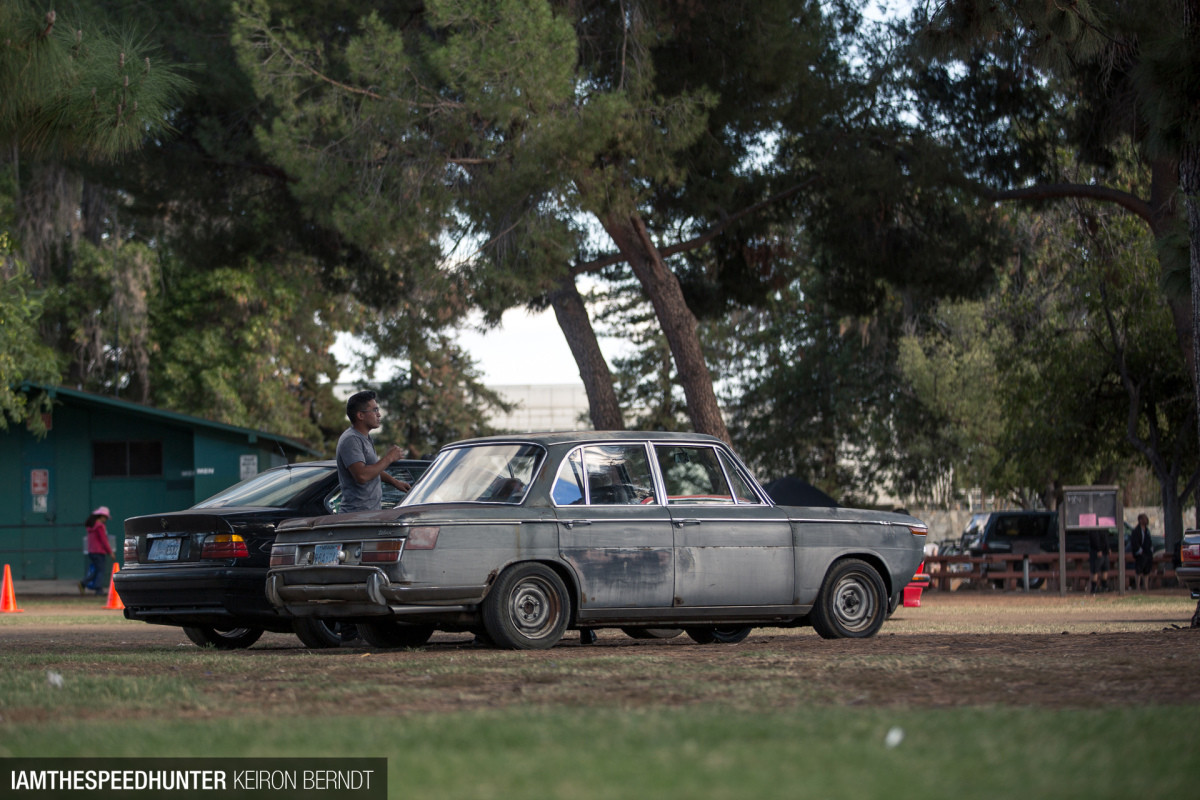 Yes, this is powered by a V8.
This E9 3.0CSi was also hiding something in its engine bay…
Here's an immaculate E9 for comparison.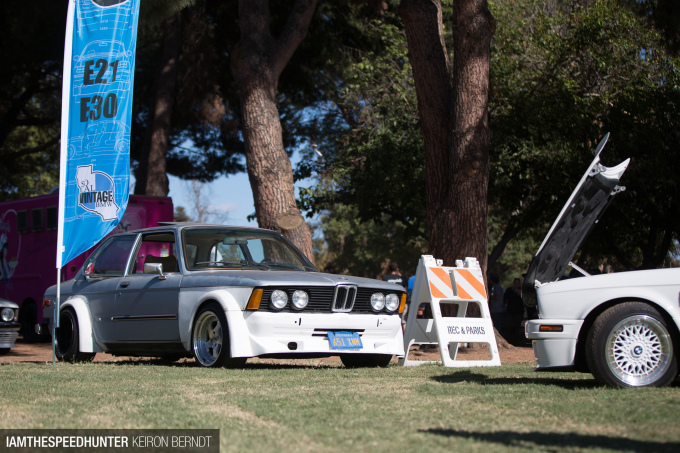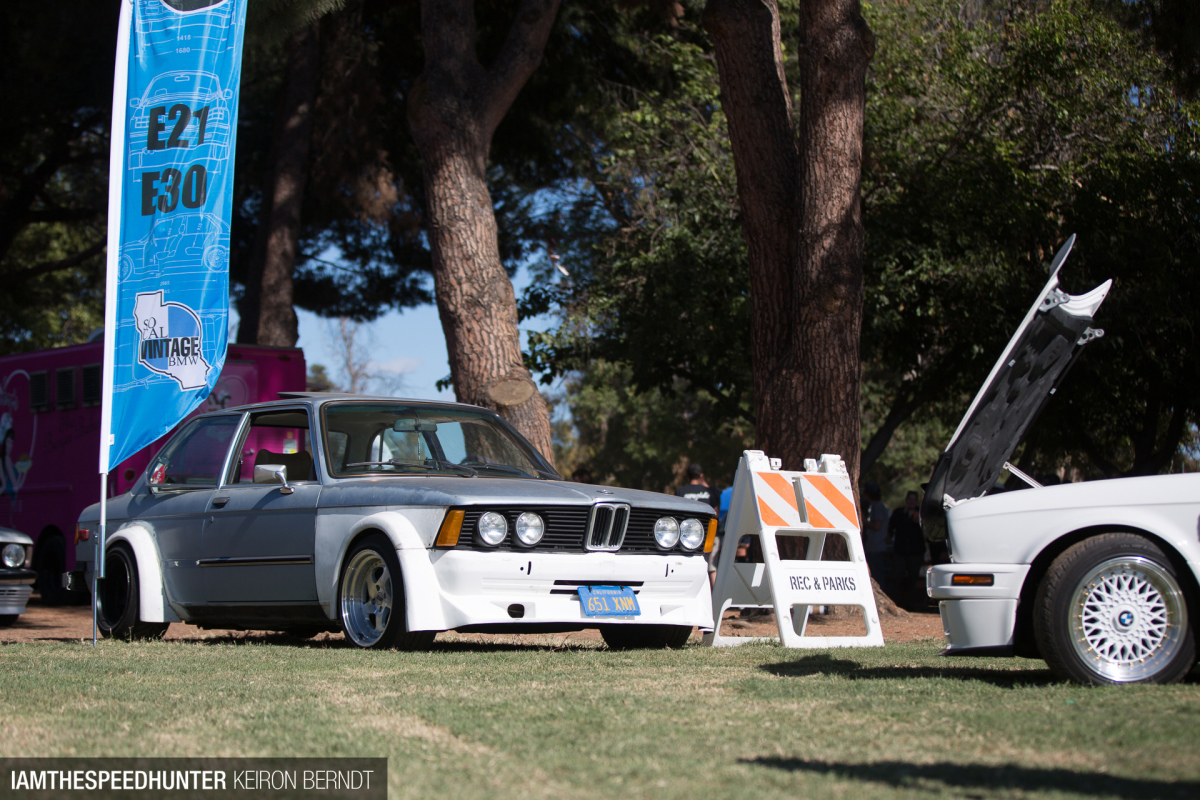 In some cases, modifying cars can save them, and return them to the road. This 1979 320i had been sitting for more than 15 years before Kevin acquired it.
While the project is only beginning with the widebody and Euro bumpers, Kevin has some neat ideas about the future of his build including a half cage, an M20 turbo motor, suspension upgrades, and some interior restoration.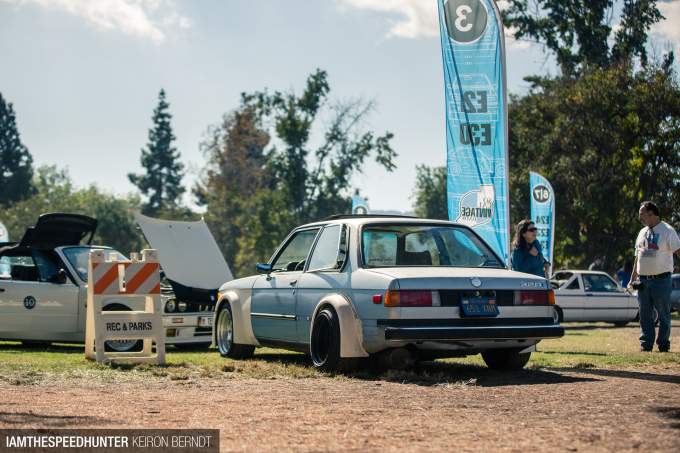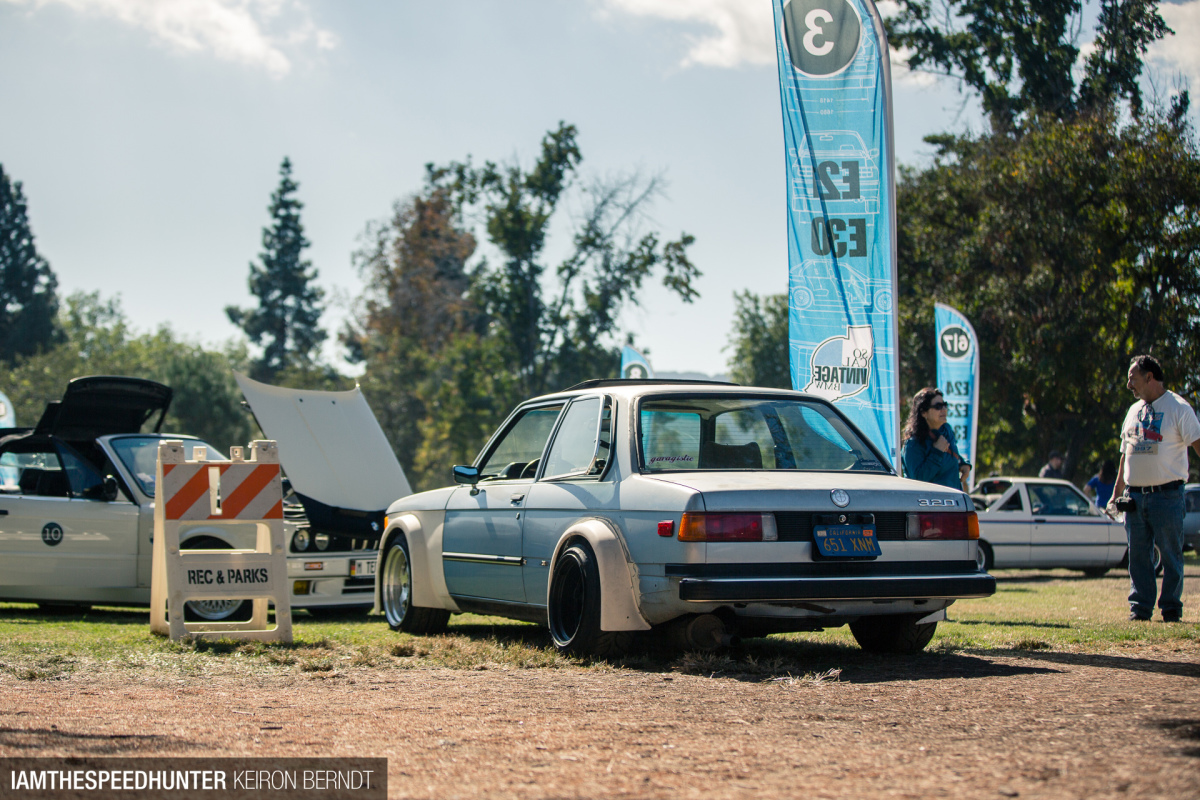 In the end he's hoping to have a show car that he can still daily drive.
The parking lot had some gems of its own.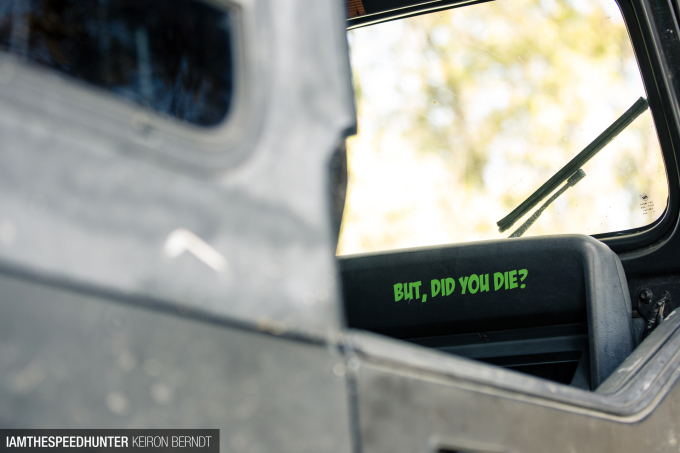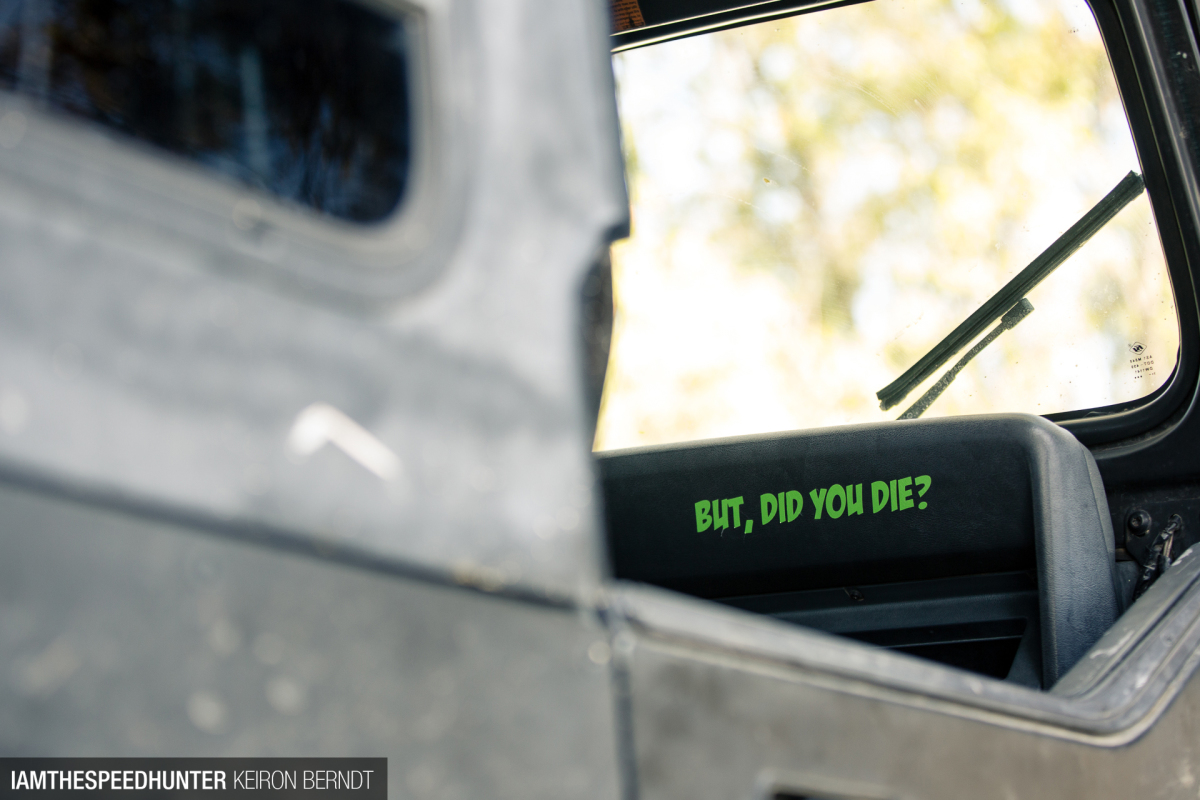 I'm sure some of us can relate to this sticker…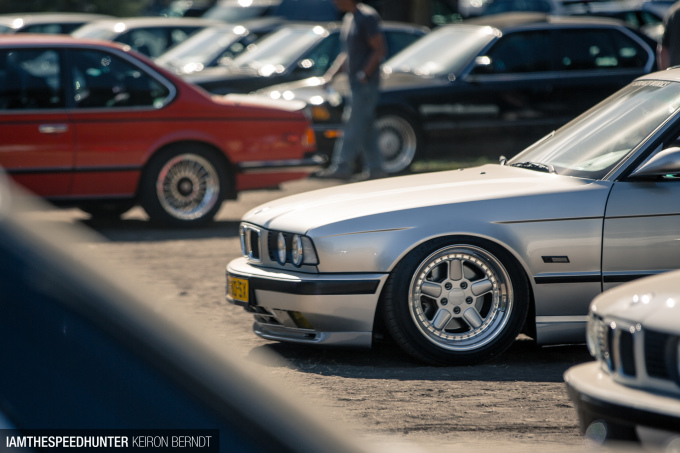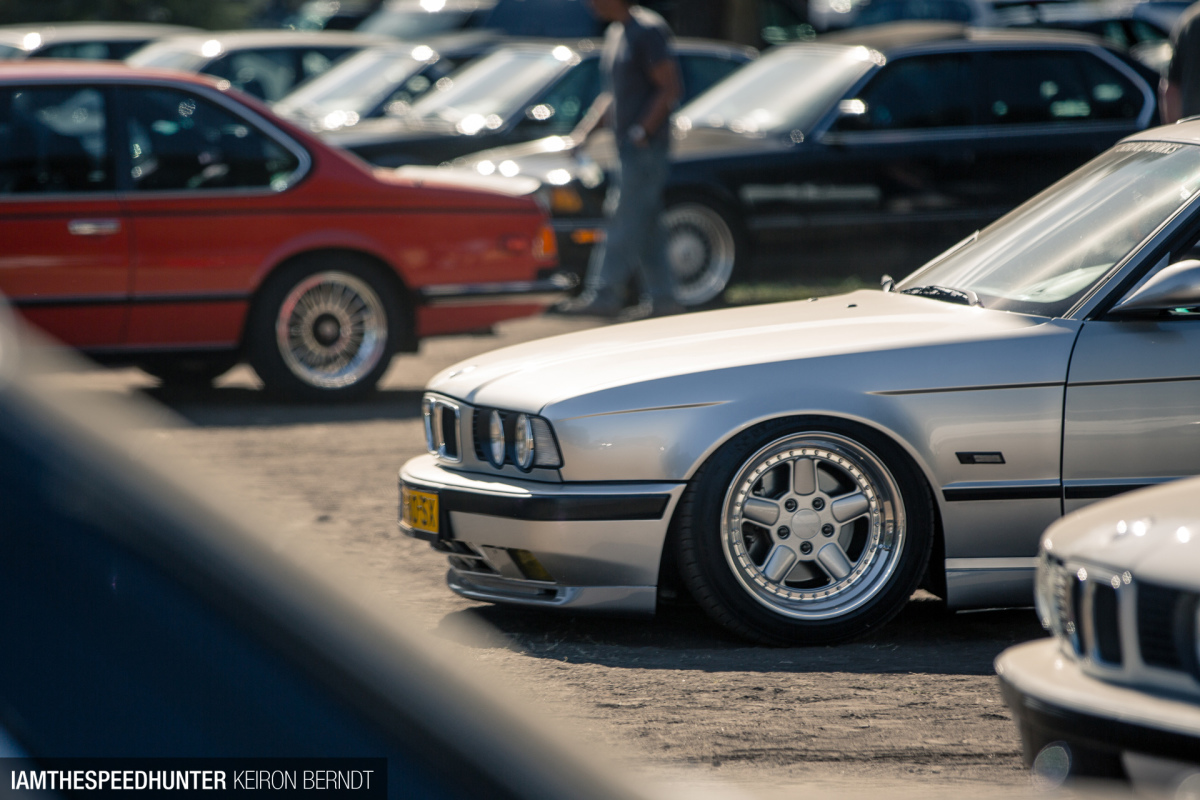 One of my favorites from the show was Ron Perry's hot rod E34 Touring. Oh my, where do I begin…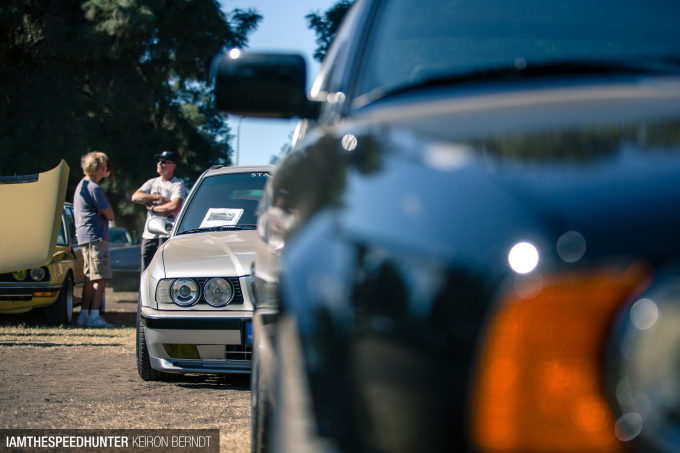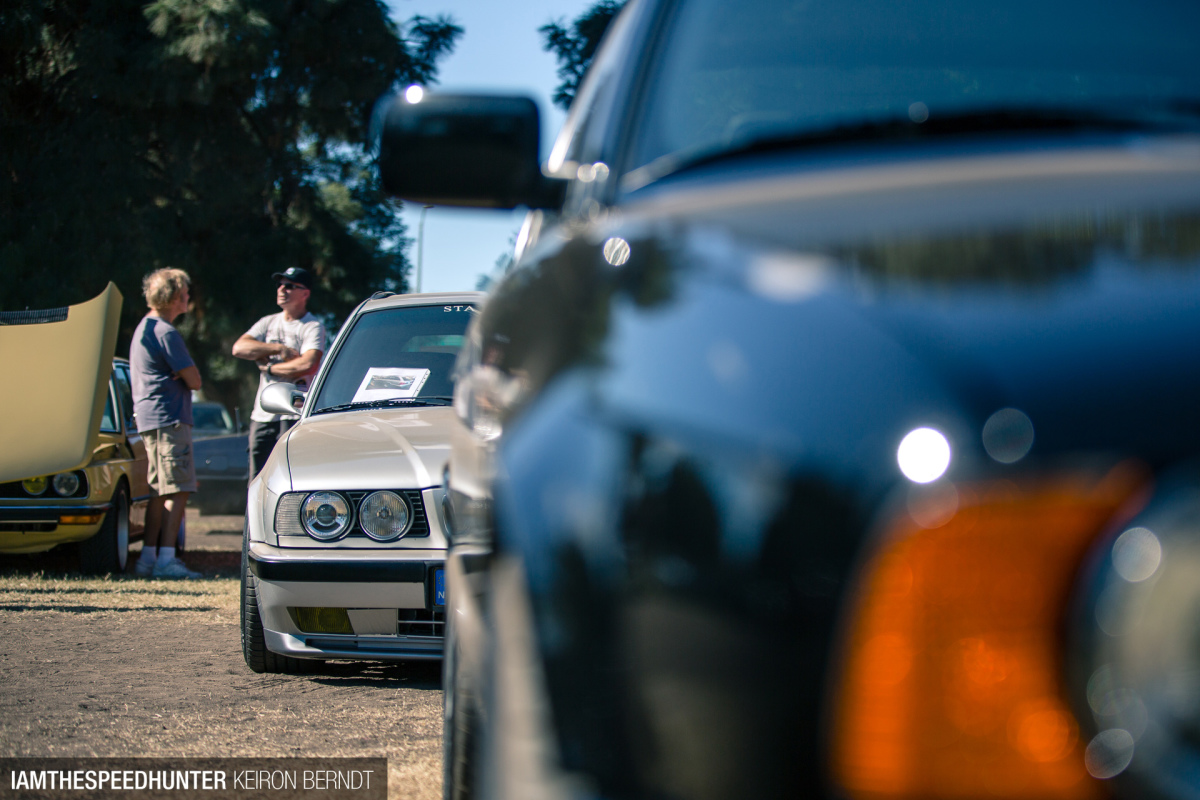 Powered by an E36 M3's S52 mated to a ZHP 6-speed transmission from an E46 330i, this certainly isn't your grandparents' wagon. That is, unless your grandpa is Ron, and if that's the case, your grandpa is pretty rad.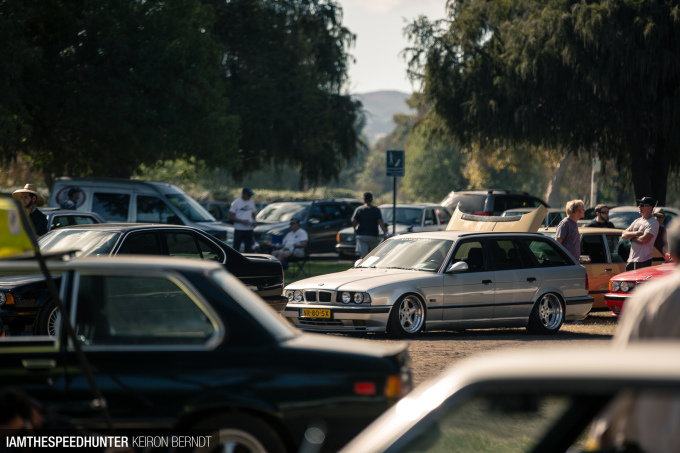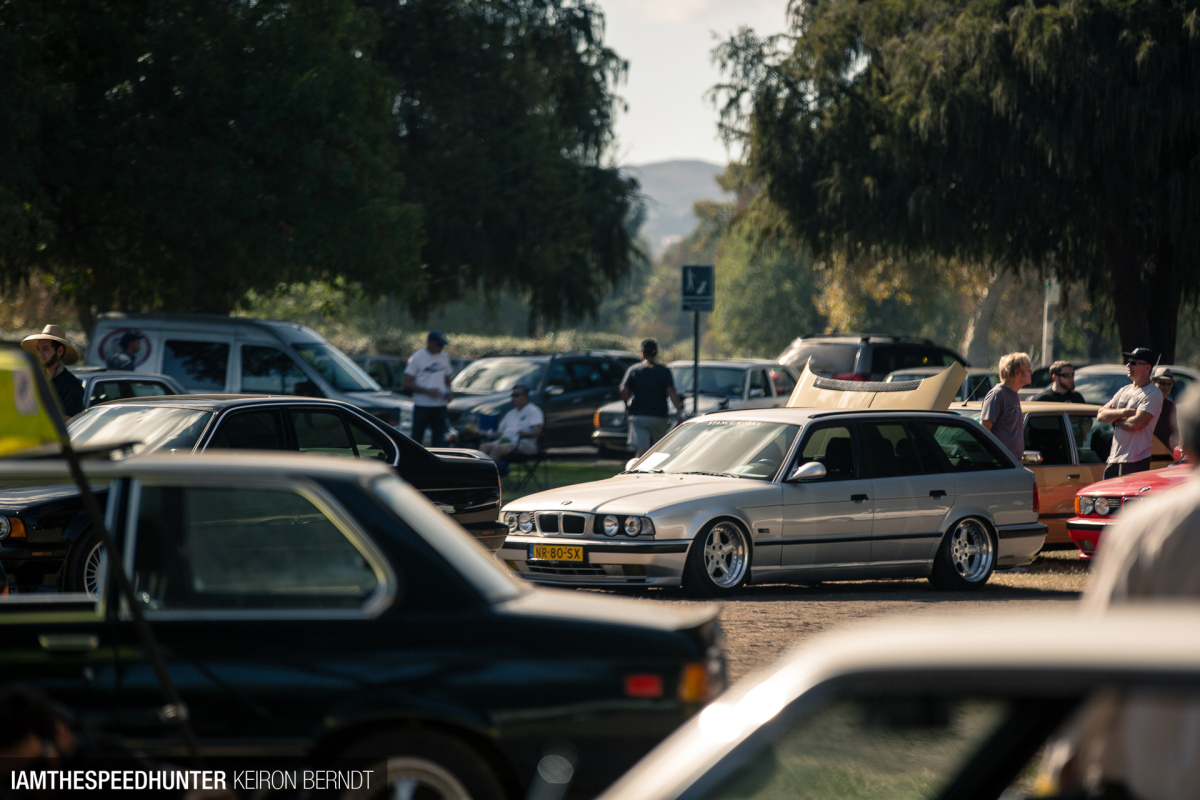 With an M5 body kit, M5 side mirrors, M5 seats, Euro headlights, and an M5 exhaust, I think it's fair to call it a hot rod.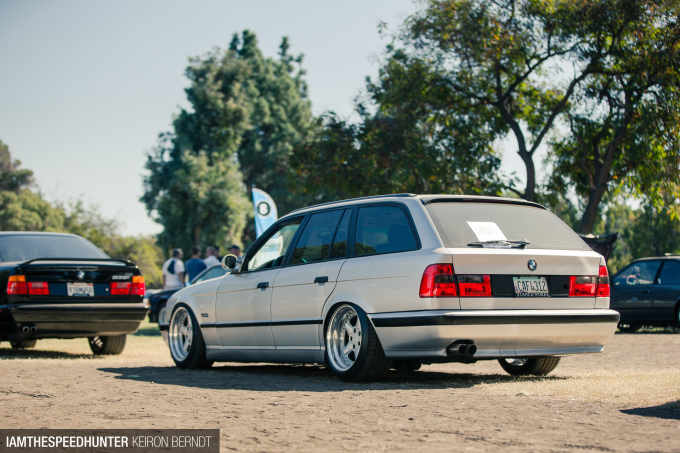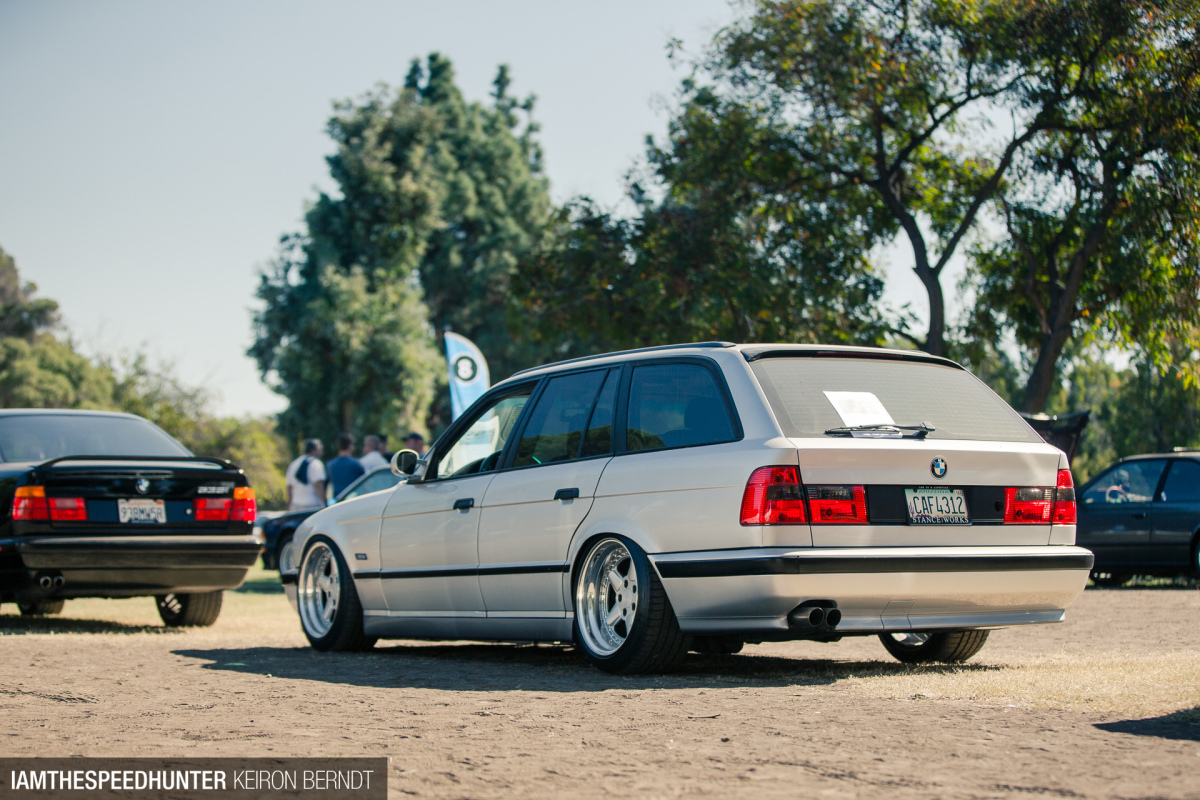 An Air Lift Performance V2 kit helps give the already aggressive-looking wagon an angrier look that's now got me searching the market for an E34 wagon of my own.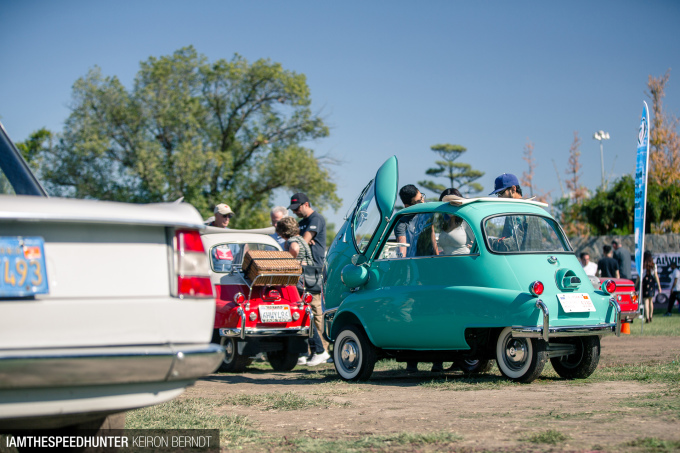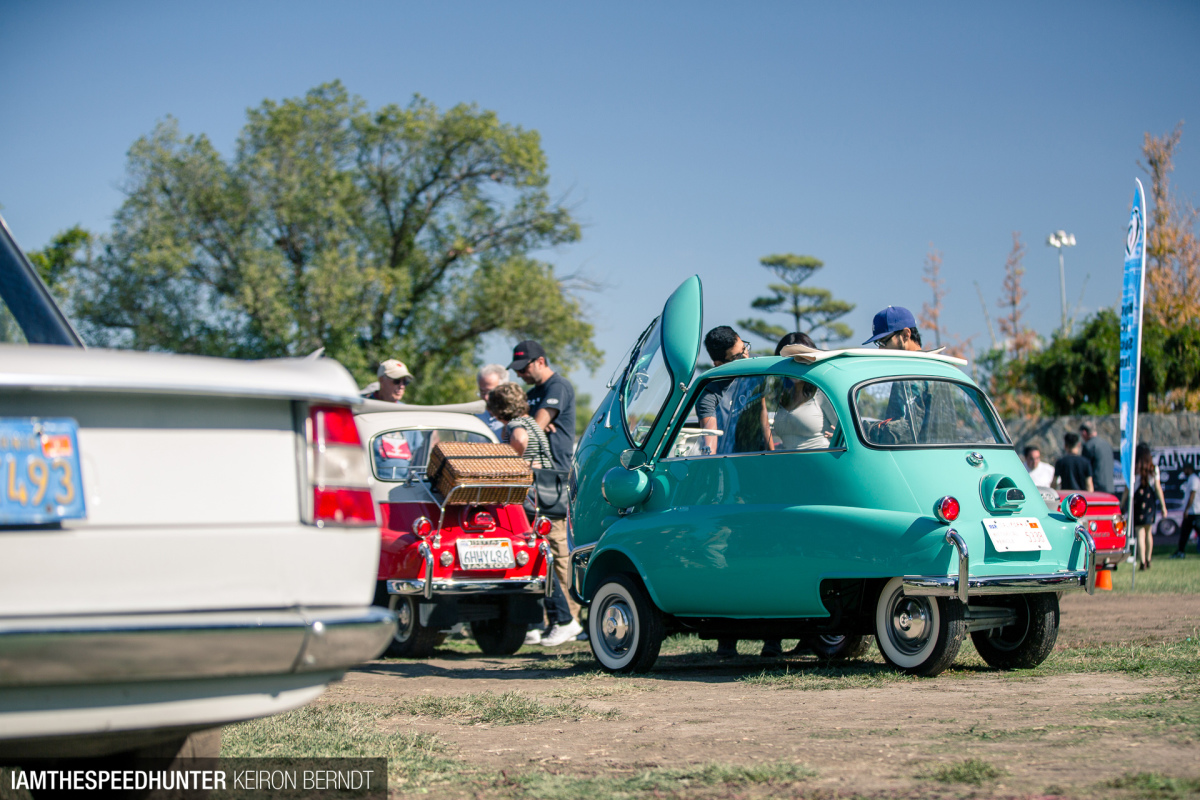 I don't think I'll ever get over how tiny these Isettas actually are.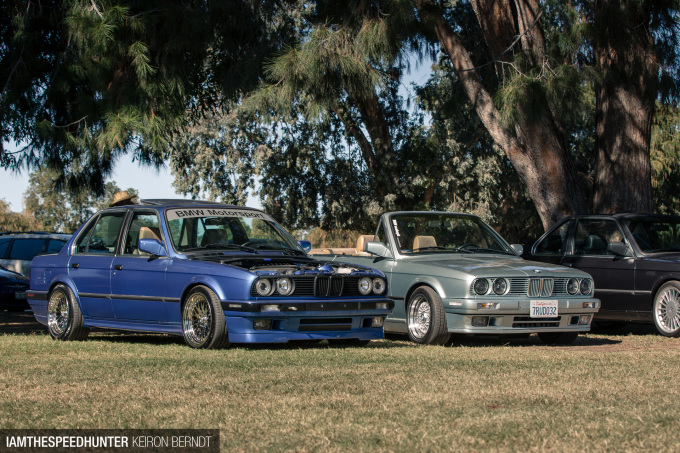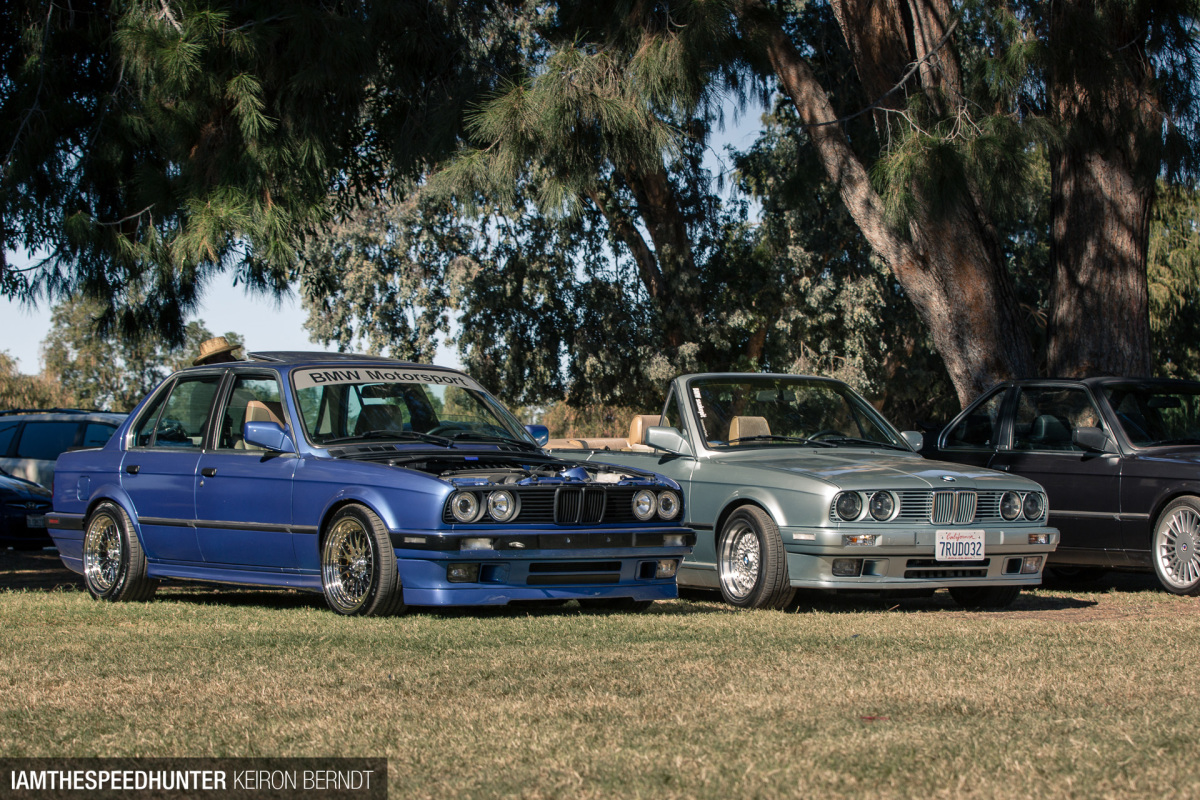 I was lucky enough to spend some time talking to a fellow enthusiast by the name of Javier who owns this stunning 318is. Quite frankly, there isn't much 318 left about it.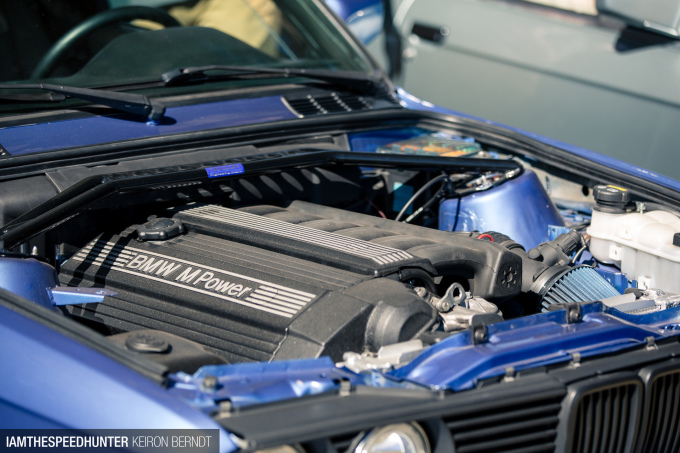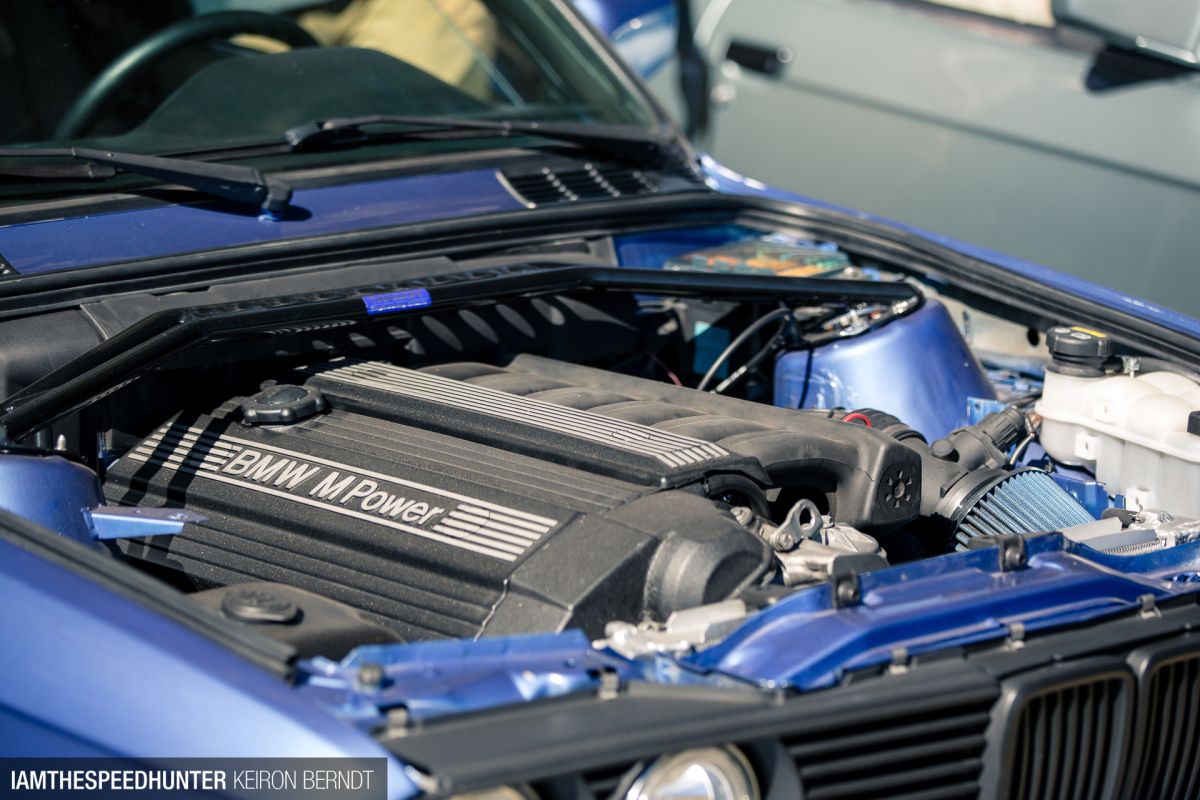 This particular E30 caught my eye thanks to the S50 sitting in broad daylight.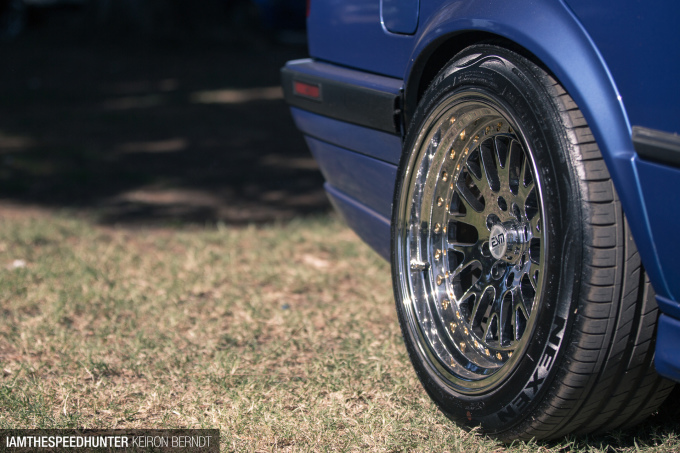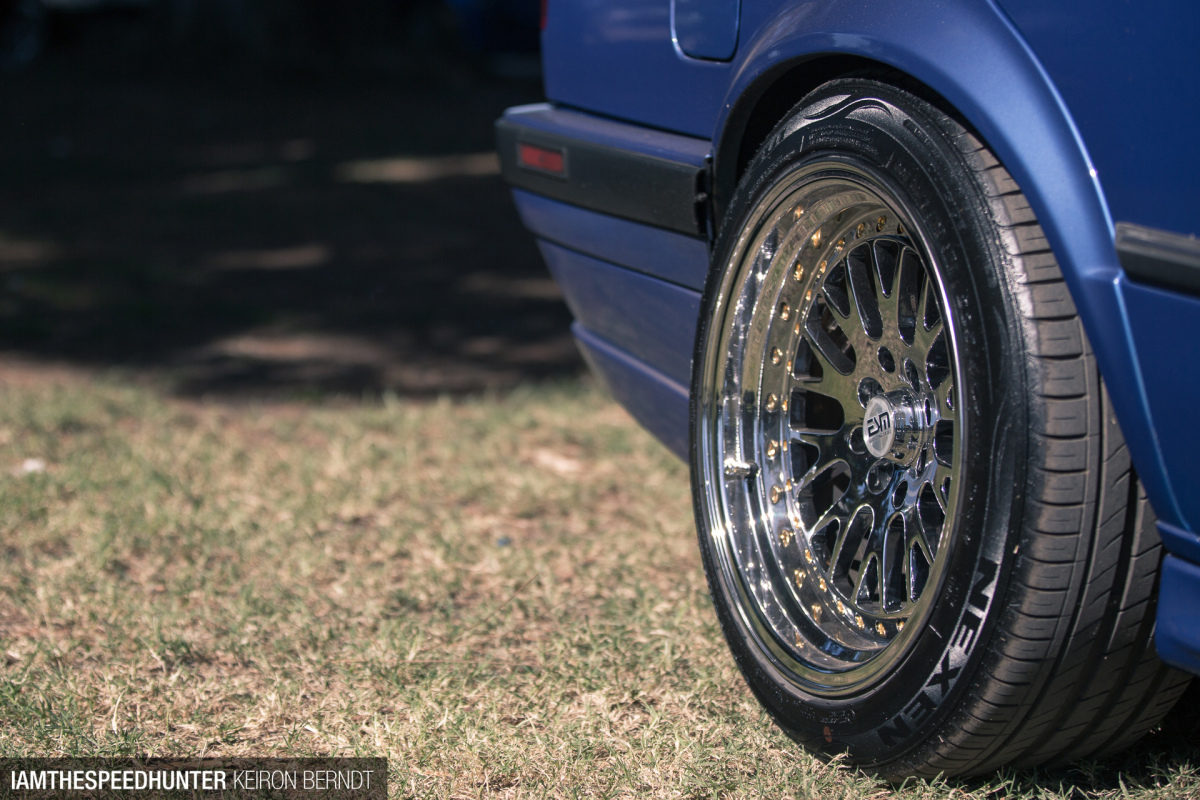 Javier assured me that the suspension has been completely replaced, including the struts, which are now K-Sport coilovers. Along with the M3 motor swap, this 318 features an E36 M3 steering rack, which removes some of the cumbersome characteristics of the stock rack.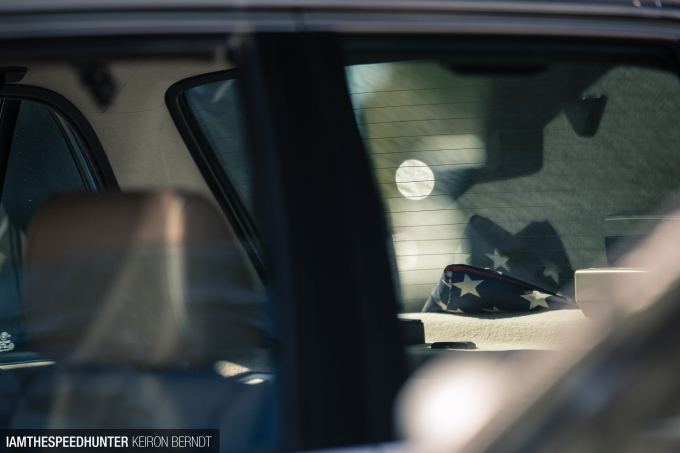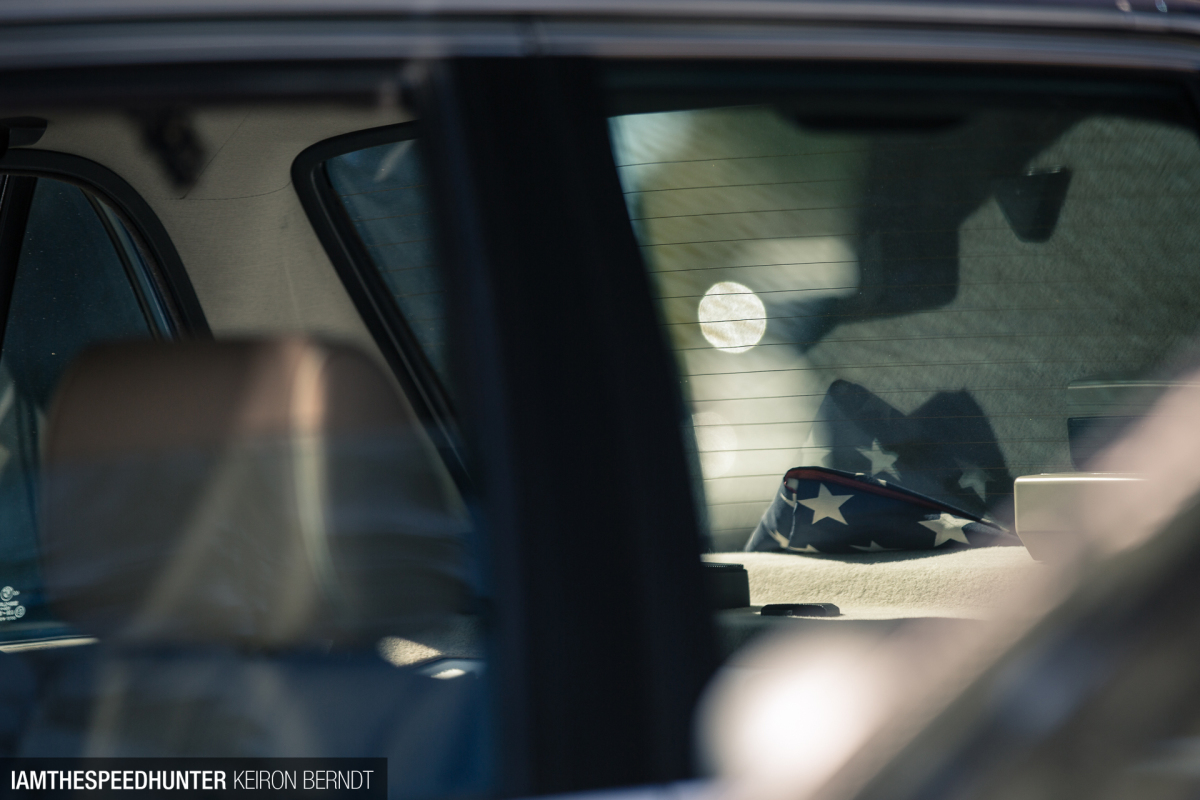 Javier, an active marine in the U.S Marine Corps, always has a folded US flag in his car to pay tribute to his fellow service men and women who aren't able to drive anymore, and to those who never made it home. He and his father spent more than three years building it to what it is today in their garage, and they are extremely happy about how the car came out.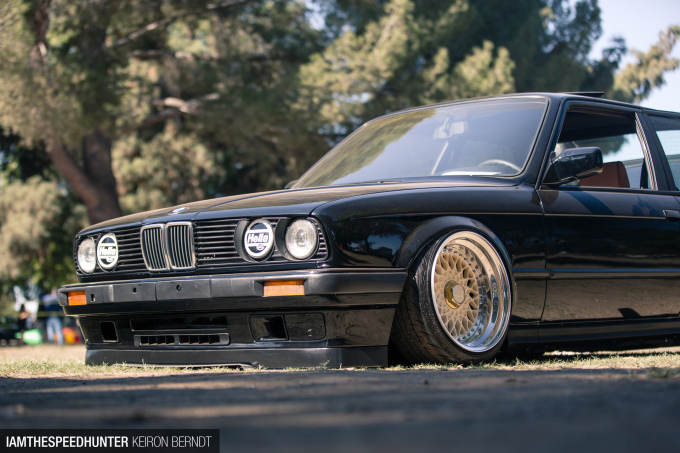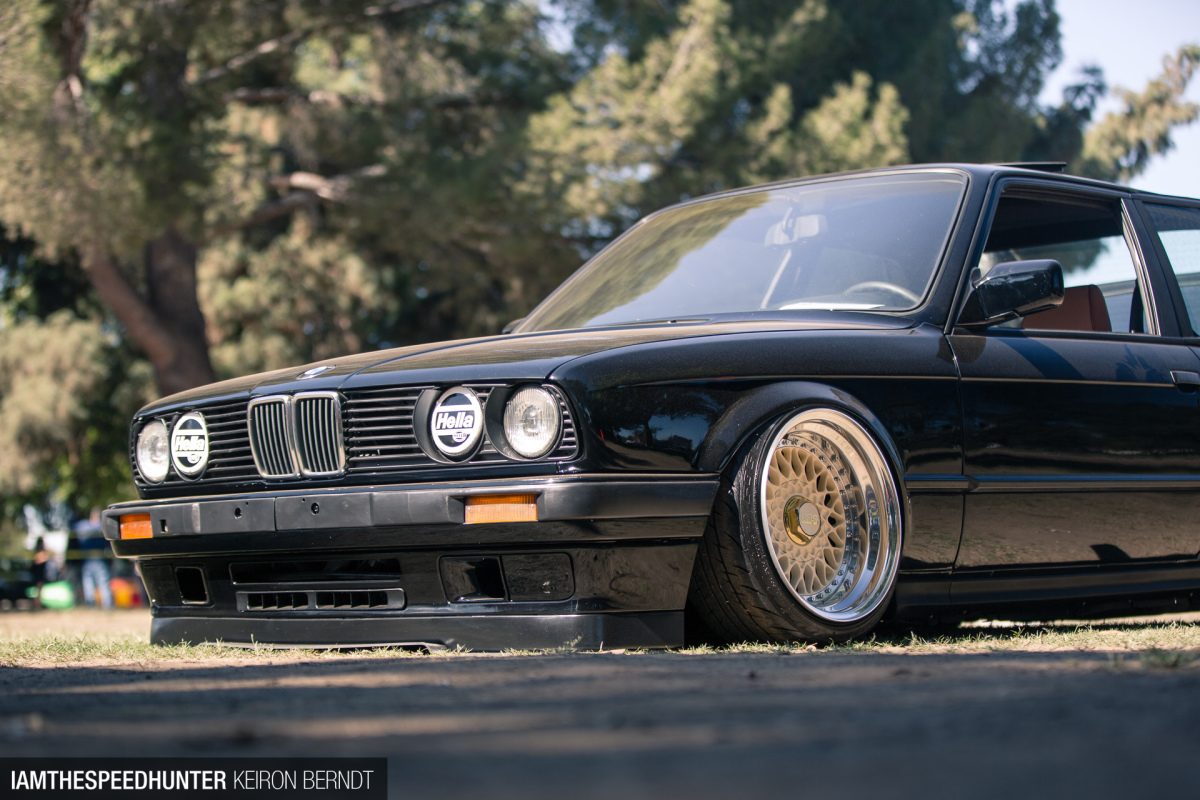 Many other cars stood out from the crowd, like this bagged E30. Eli, the owner, has owned more than 20 E30s so far, and he's always wanted to build a black, clean, and simple build. This car gave him the chance to do just that, and I think he's done a fantastic job.
Air Lift Performance suspension maintains the simple stance, controlled by 3P management.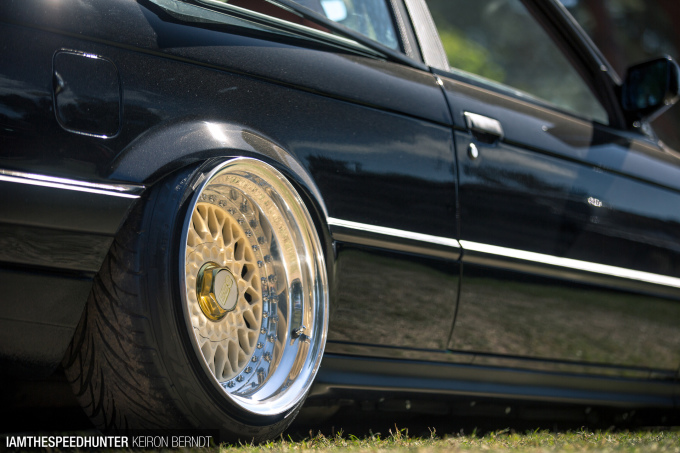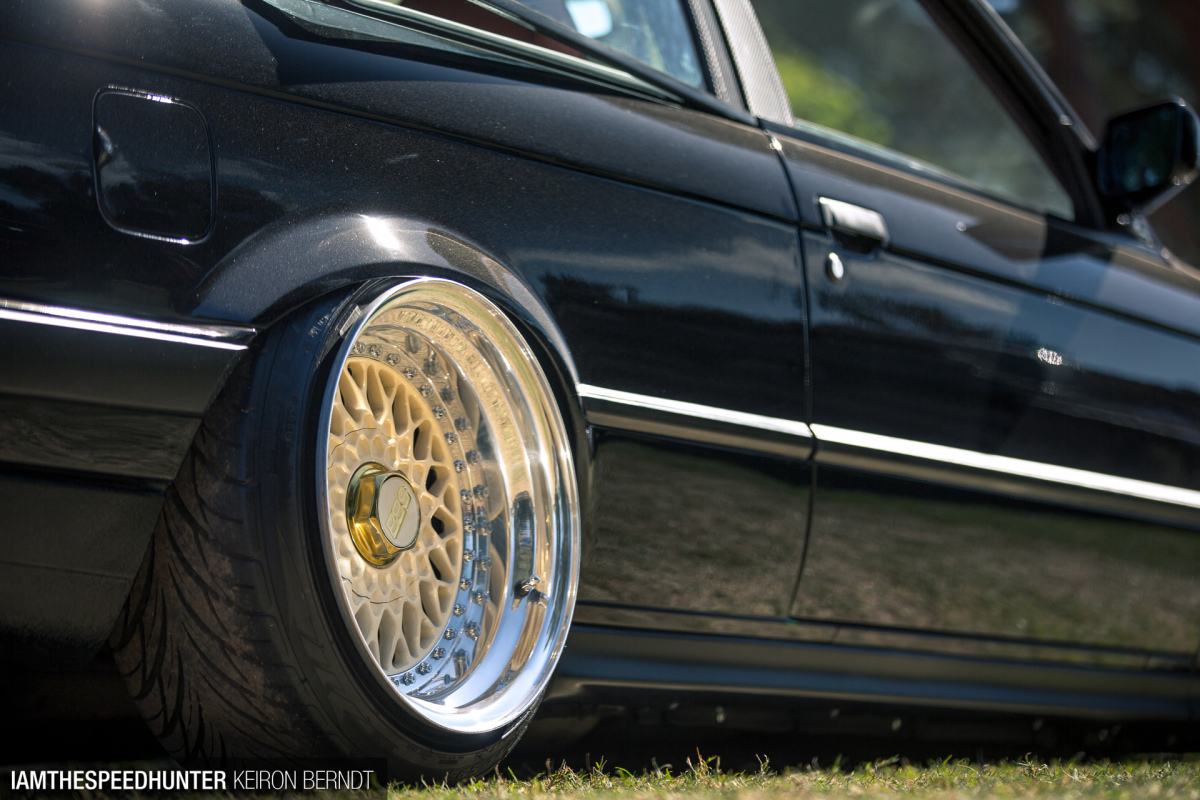 And let's not forget about these crisp BBS RS wheels.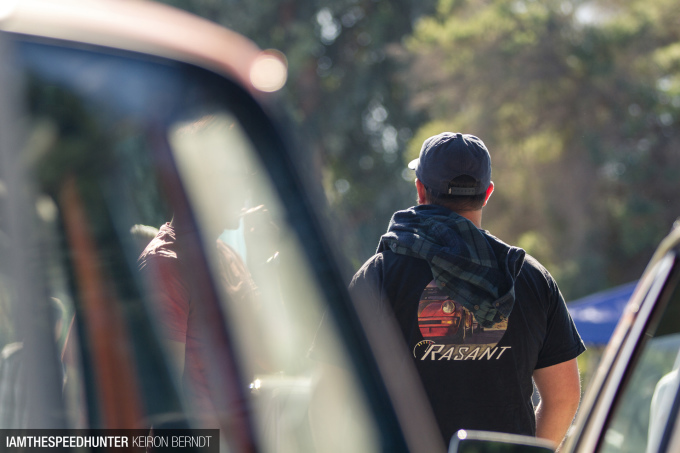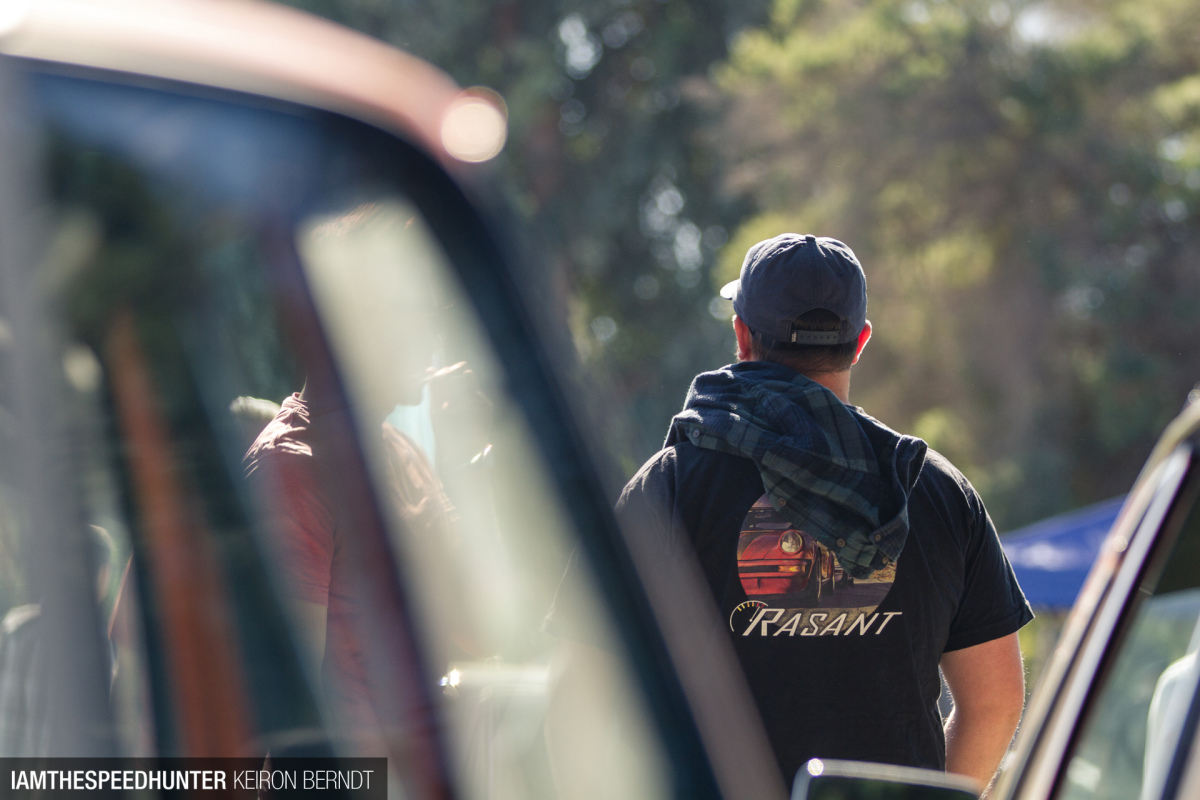 Some of the folks from Fifteen52 showed up, maybe looking for some inspiration for a new build?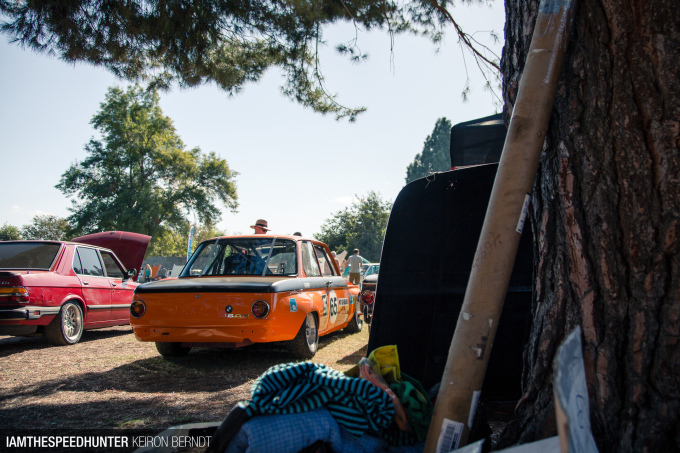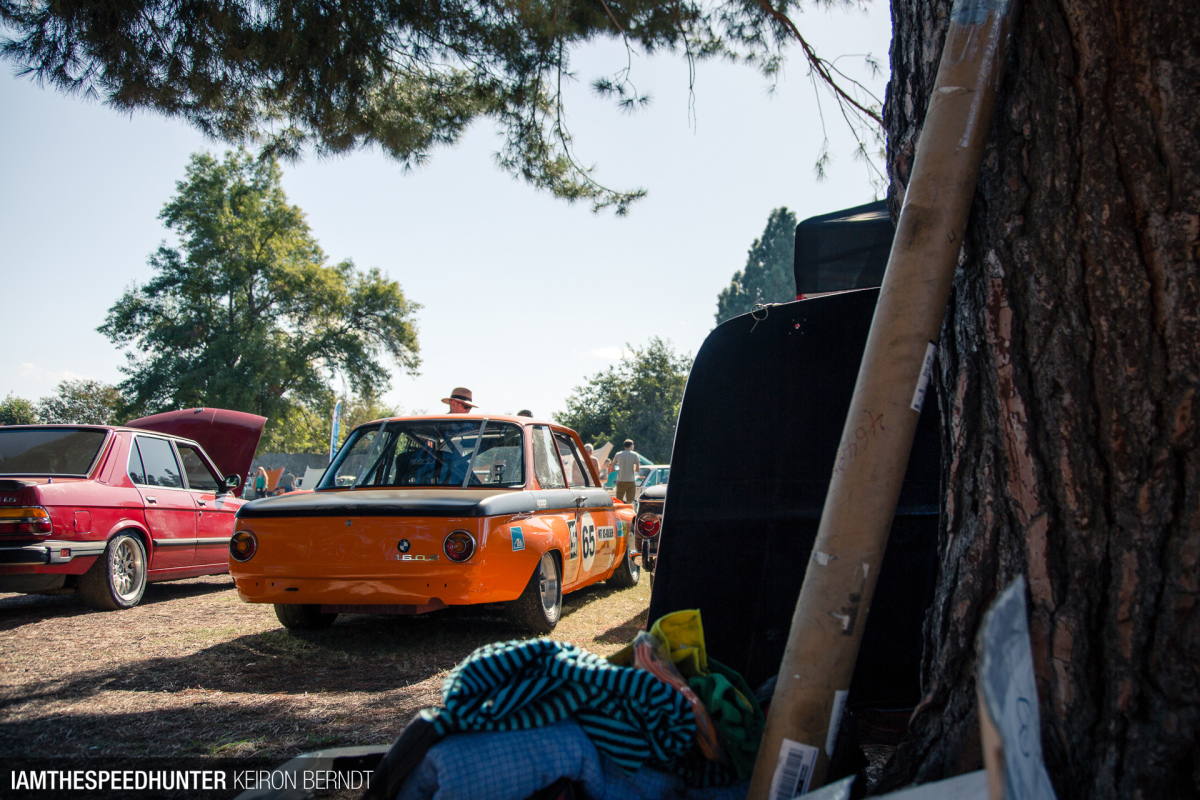 Walking away from the 10th annual SoCal Vintage BMW Meet, I was captivated by the array of creativity I witnessed on yet another great trip to Los Angeles. This meet was a testament to individuality, especially when it came to unmodified versus modified classic cars.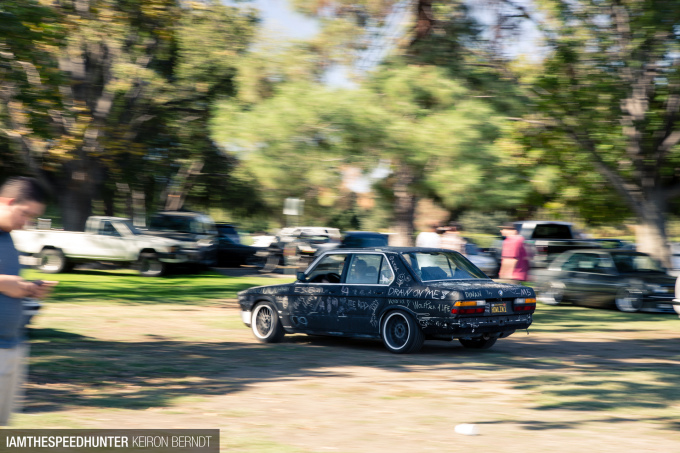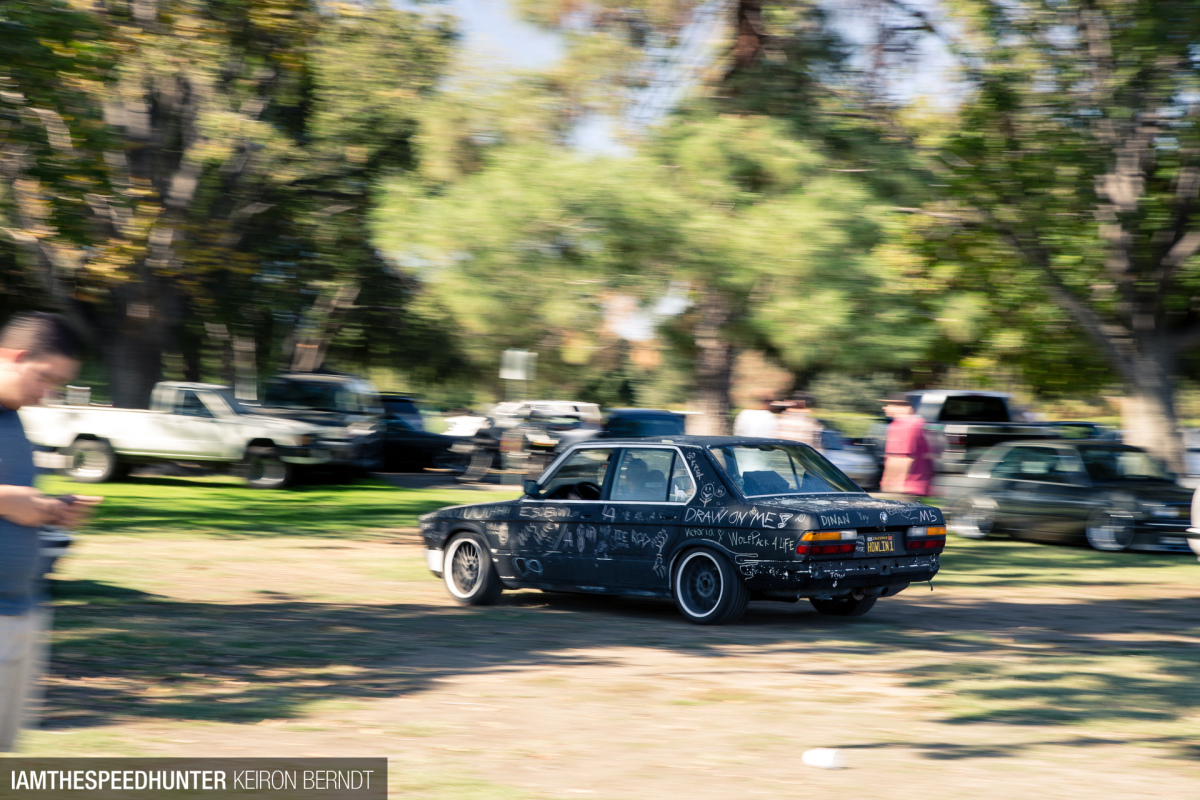 No matter which path owners chose to take, the variety of cars made for a great show, and allowed me to see yet again, the diversity of the LA scene.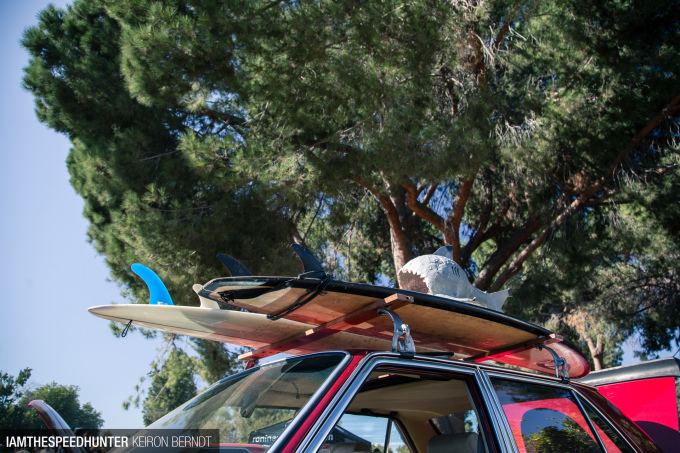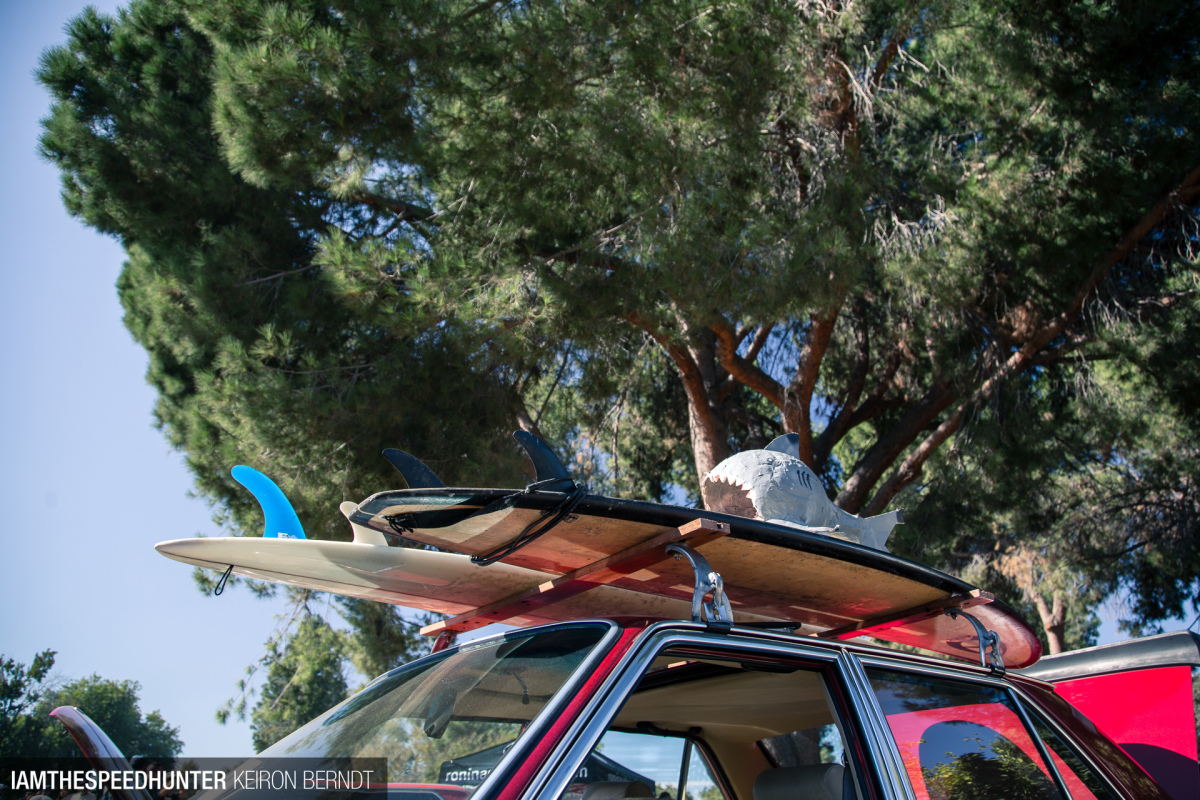 Let us know your thoughts on modifying classics or the natural beauty of keeping them original.
Keiron Berndt
Facebook: Keiron Berndt Photography
Keiron Berndt Photography
More I Am The Speedhunter Posts
Cutting Room Floor