This year at Monterey Car Week, BMWs were out in huge numbers.
In honor of its 100th anniversary, BMW was the featured marque at this year's Rolex Monterey Motorsport Reunion, and over the weekend Laguna Seca was packed with hundreds of 2002s, CSLs, M3s and other street and race cars representing the brand's entire history.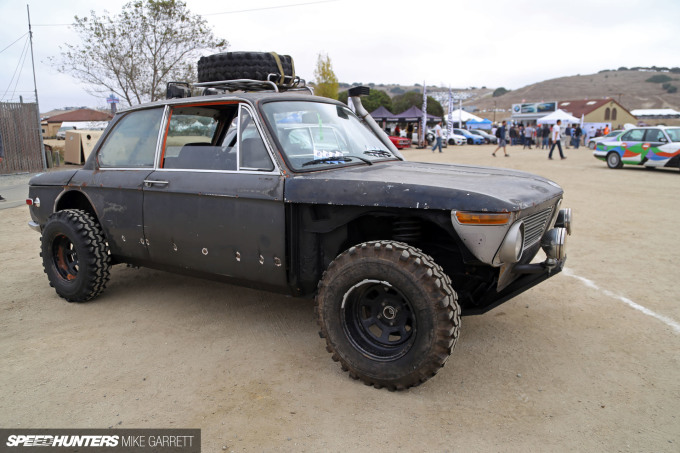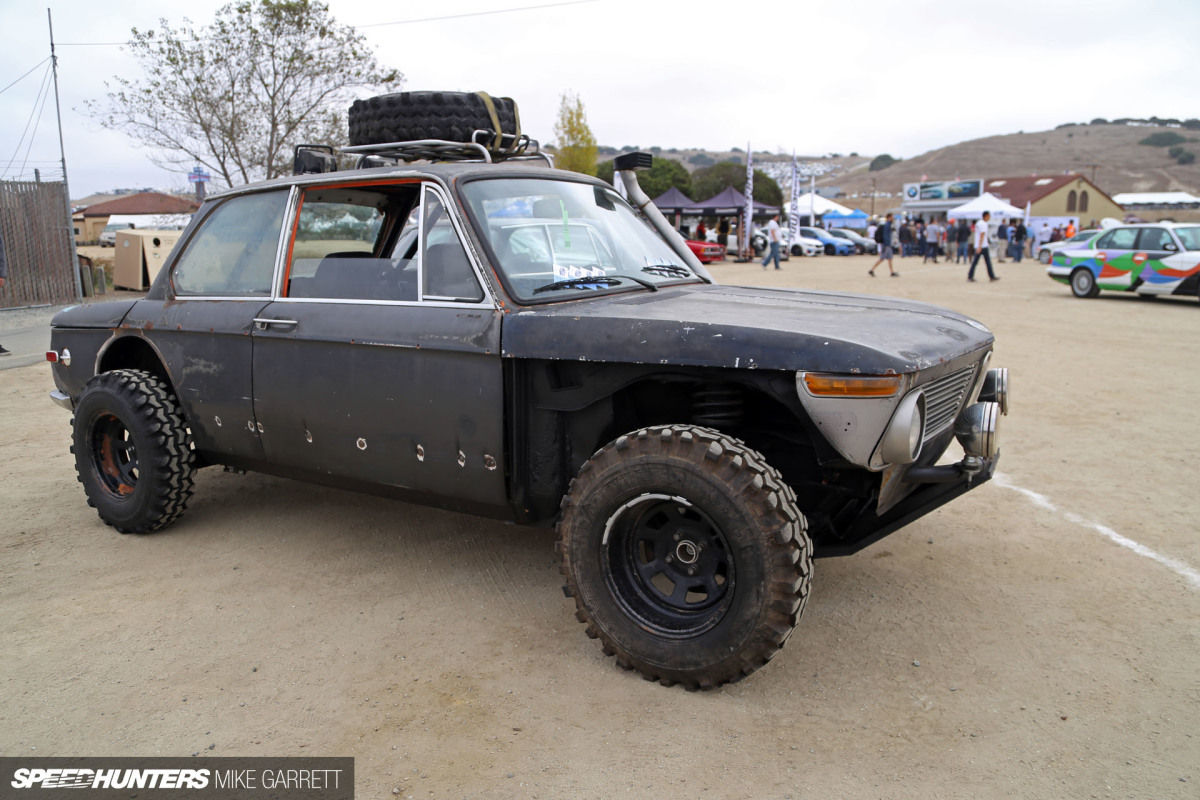 BMW itself brought over dozens of significant vehicles to mark the occasion, but for me the most memorable one wasn't a concept car or historic race machine from the factory collection. Instead, it was a ratty, off-the-wall project built by a small shop in Las Vegas.
Meet Sin City BMW Service Center's homebuilt 'X2′.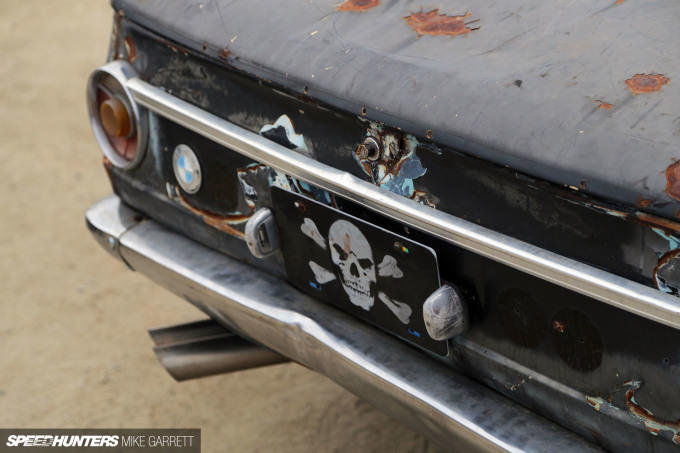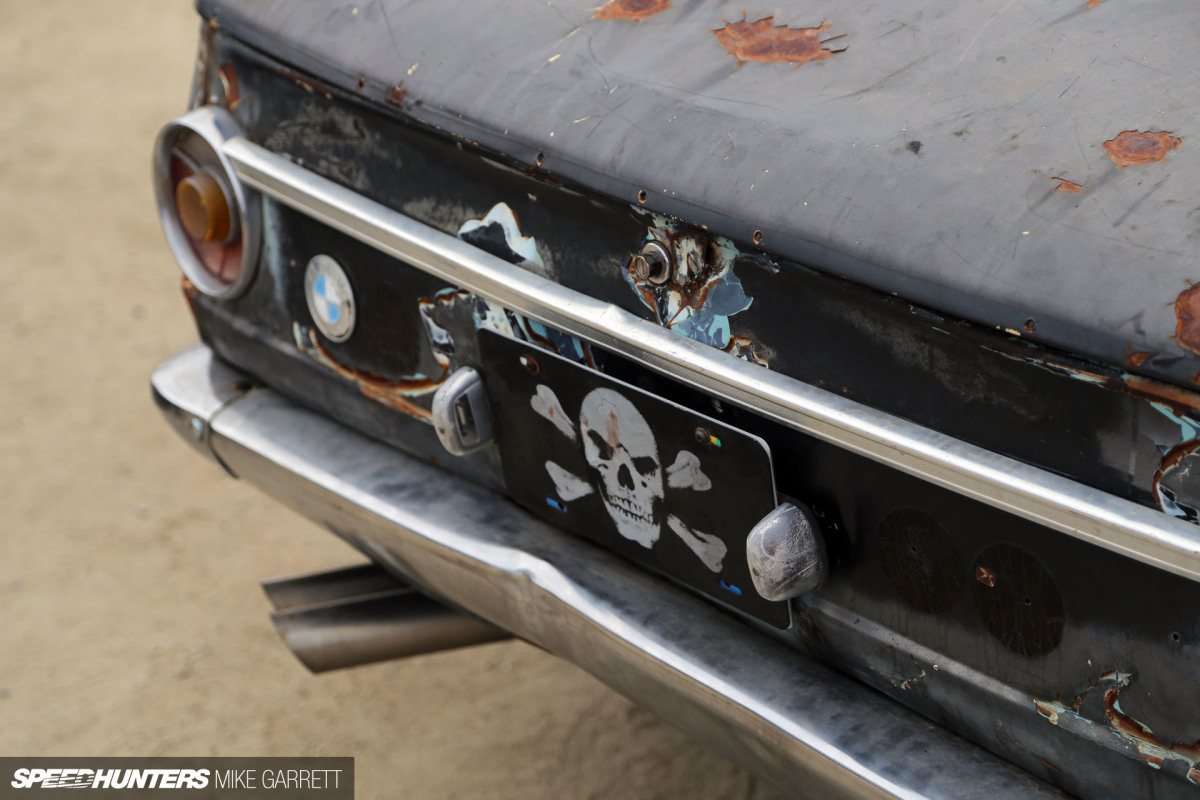 After chatting with Chris from Sin City BMW, I learned that the little BMW off-roader has been around sometime – or at least the idea of it has. It started years ago as harebrained joke of a project, with the original version of the car appearing in a 2013 student-made short film called Action Action, which you can watch right here. At one point Chris even made a fake April Fool's eBay auction for the BMW X2, which eBay didn't particularly like.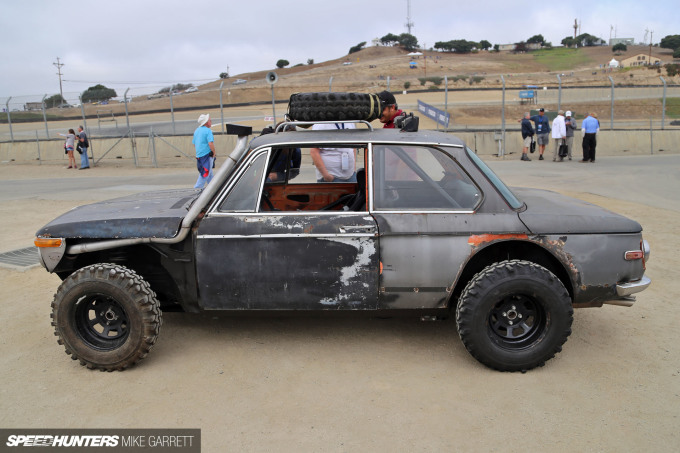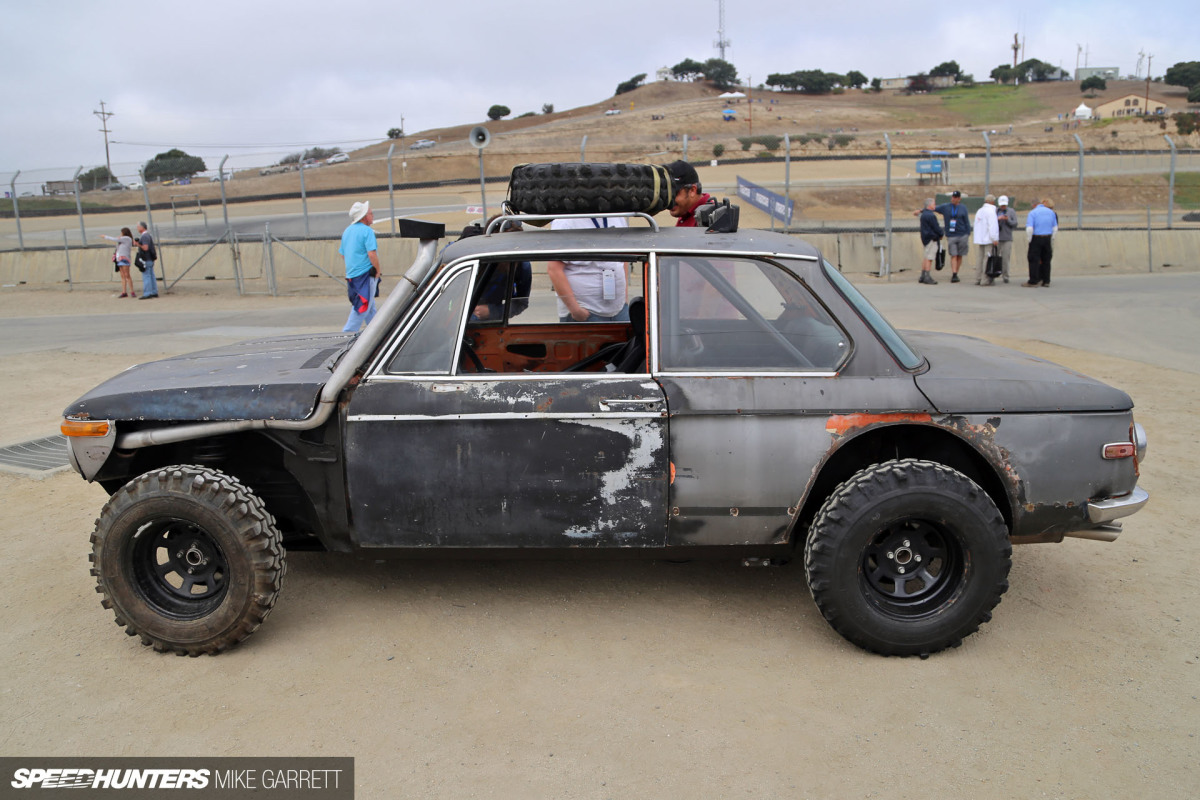 Everyone that saw the original X2 loved the idea, but the car was sketchy as hell to drive and was more of a visual statement than a functional off-road vehicle. But after seeing how much people liked it, Chris decided it was time to do it right, and thus an entirely new 'Version Two' model was built and completed just in time for the trip to Monterey.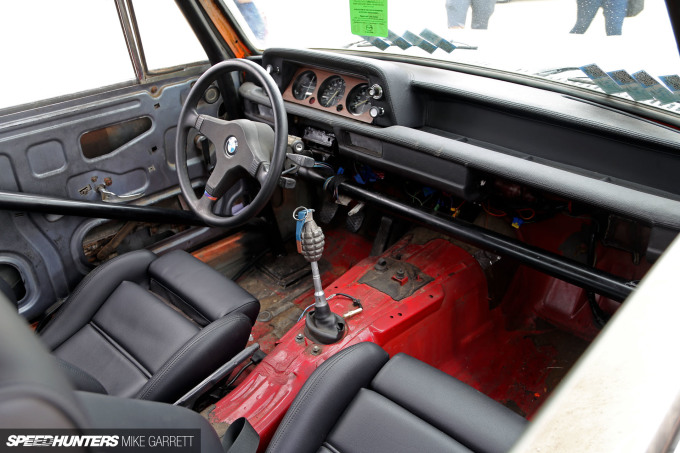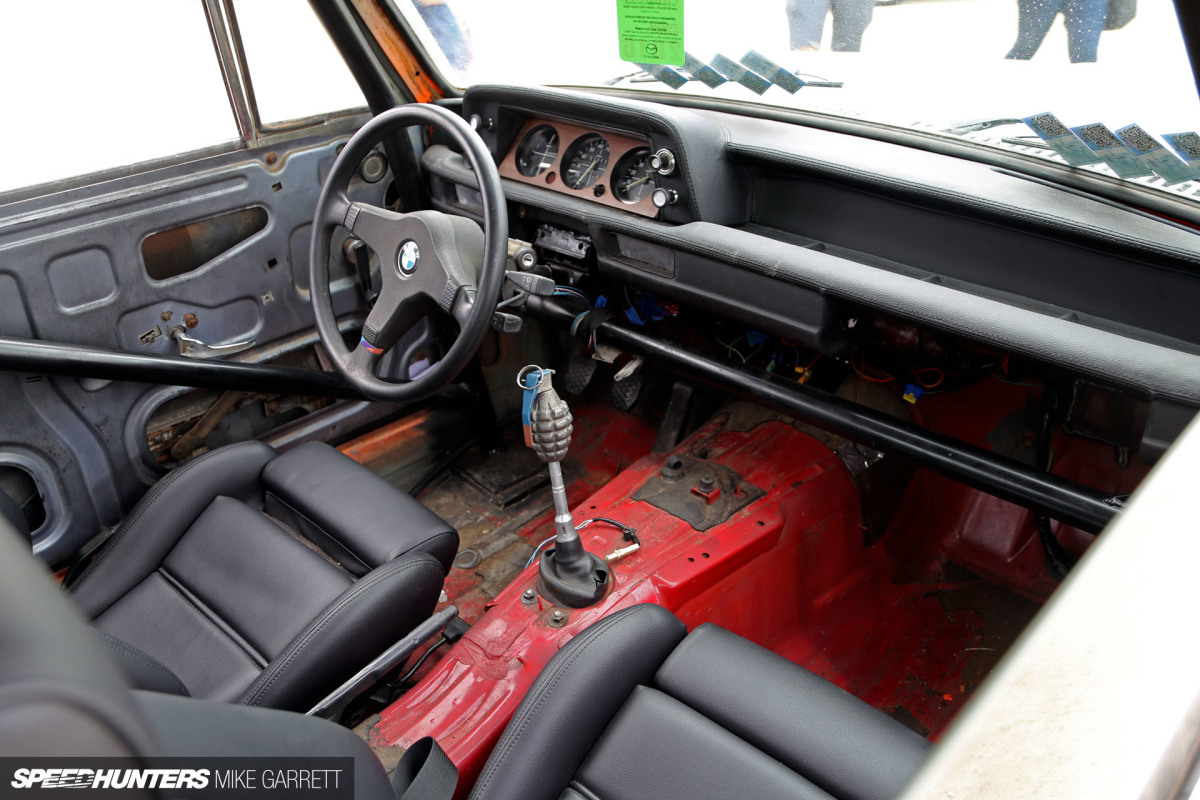 It's actually built from two cars; the chassis pan and running gear are from an AWD E30 chassis 325IX sourced from Colorado, to which the early '70s 2002 body was mated. "Just like a big model kit," Chris told me.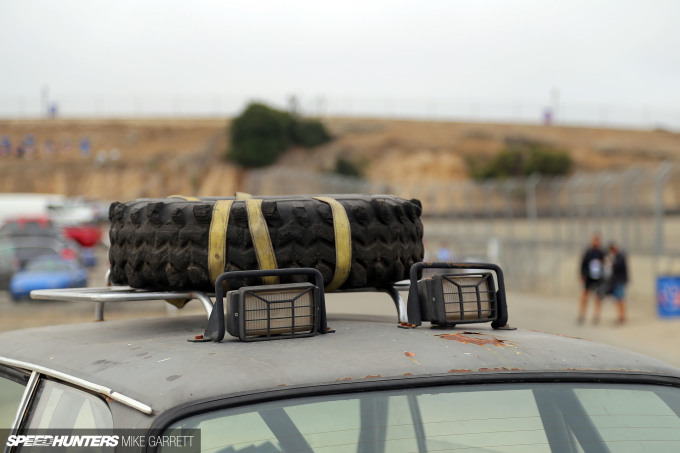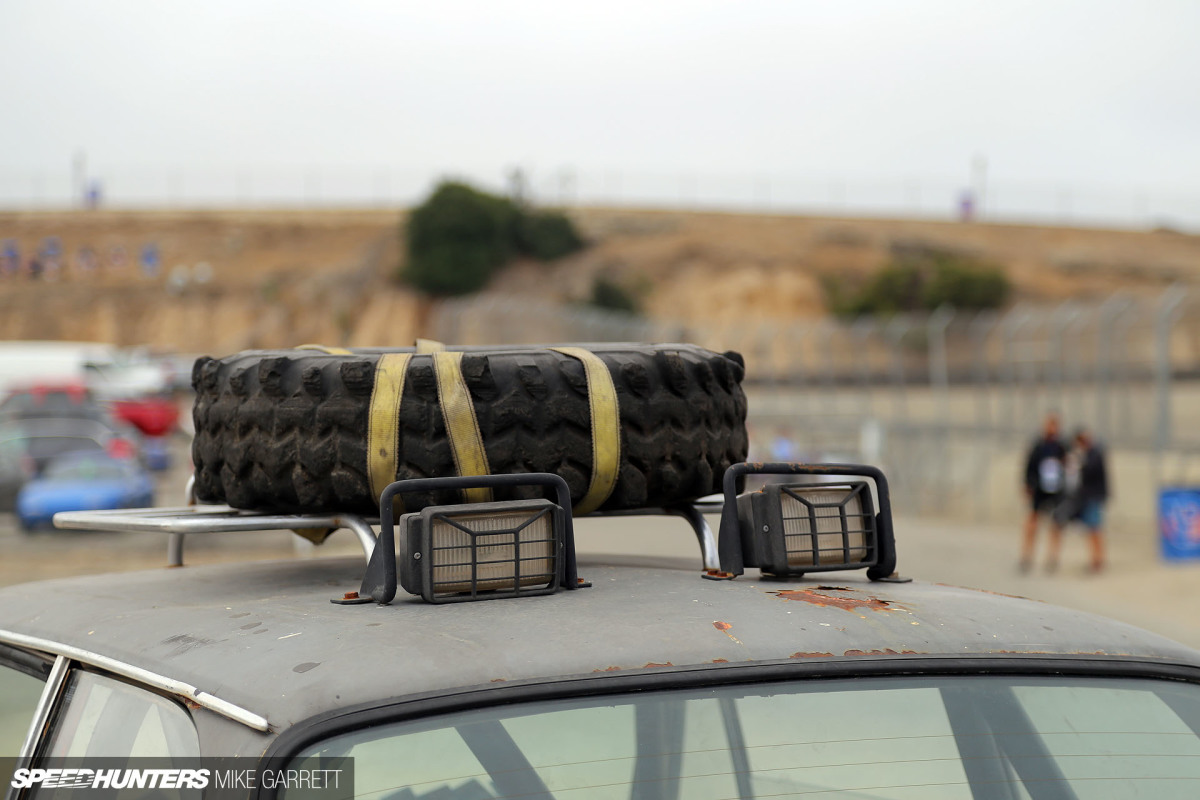 Aside from the cut-up, patina-coated body, there are also fog lights, a roof rack and a big snorkel that feeds the 325IX engine.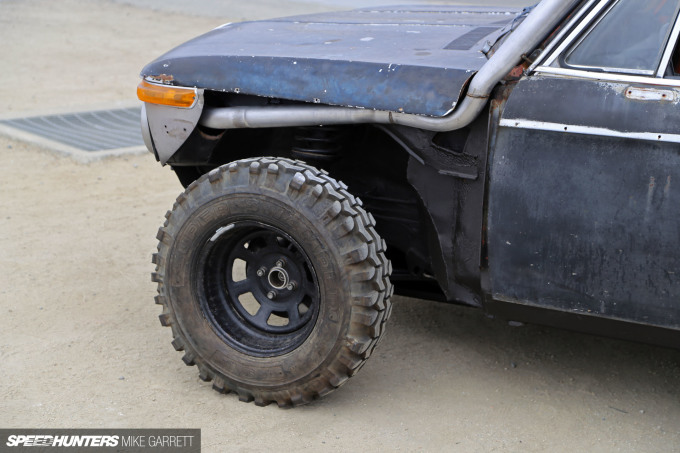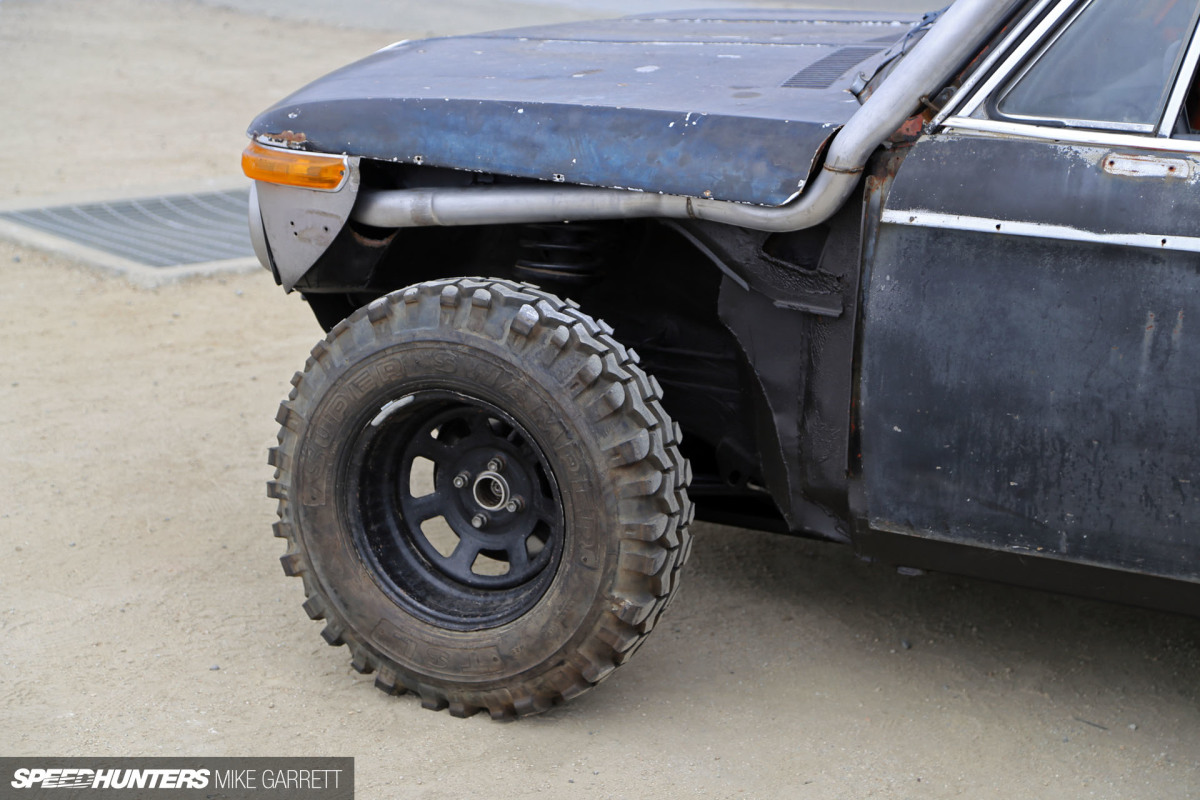 Despite the radical looks, the suspension and chassis have been left as stock as possible for ease of maintenance and longevity. The plan is to drive the car, and the straight six/5-speed combo allowed plenty of high speed cruising on the trip from Vegas to Monterey and back.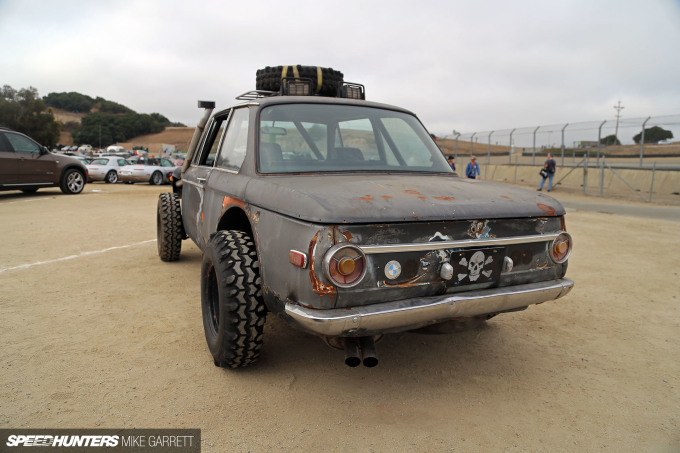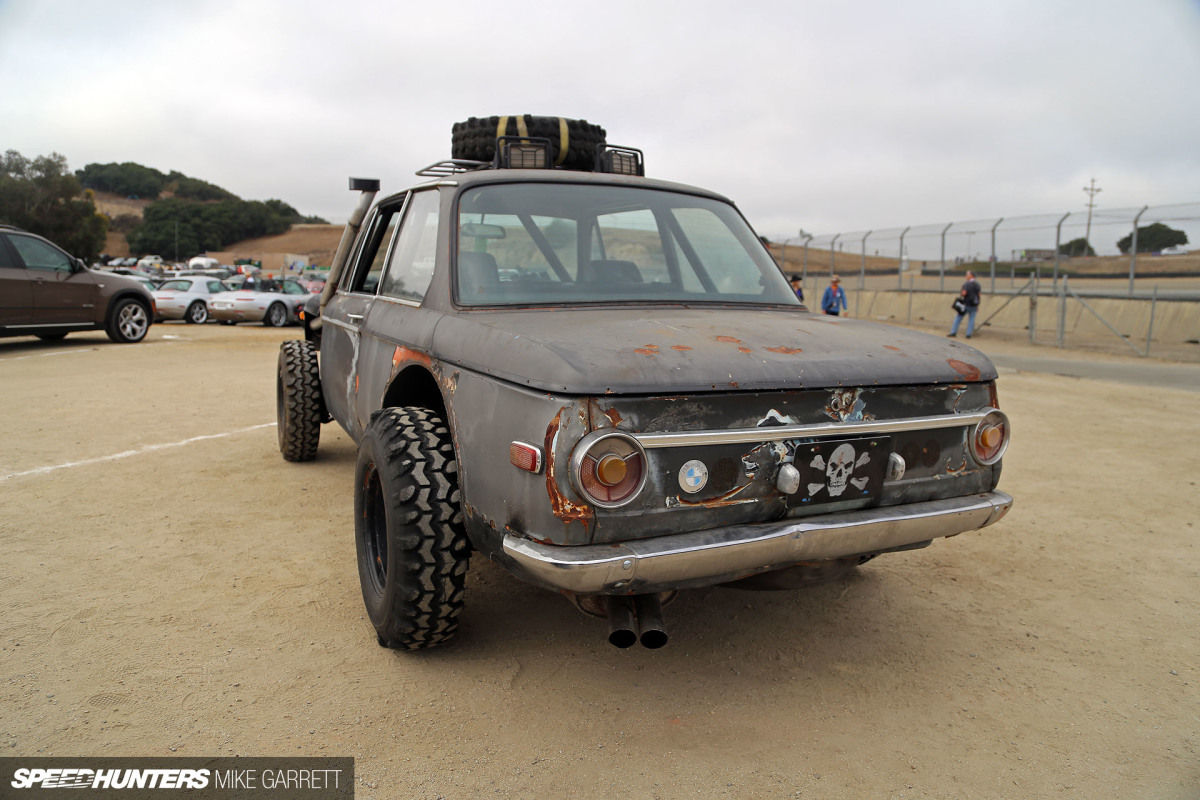 Not surprisingly, the car turned out to be a big attention-getter last week in Monterey. Chris tells me people were walking straight past Bugattis and Ferraris to get a closer look, and after seeing the car in person there's no reason to doubt him.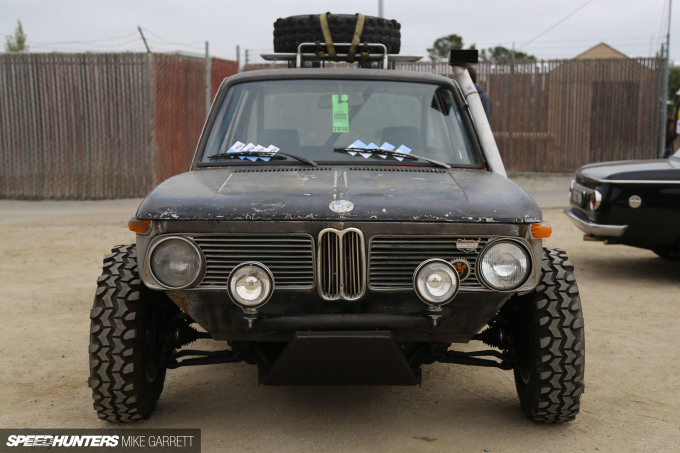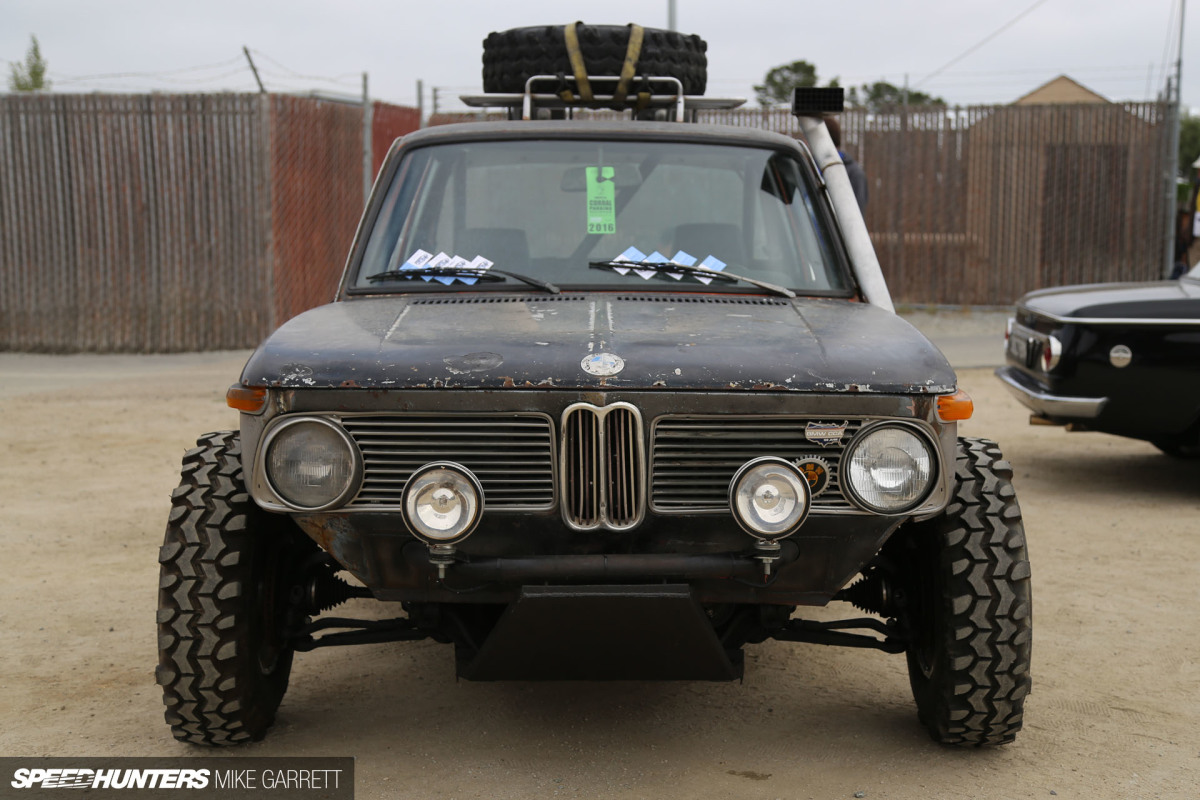 It's crazy. It's different. And it also works. I love it.
Chris was also nice enough to send over a whole bunch of build photos that show exactly how the project came together. Take a look at the gallery below and be amazed.
Mike Garrett
Instagram: japanifornia
mike@speedhunters.com
Build photos courtesy of Sin City BMW Service Center