No Cupholders
I guarantee that every single one of you reading this has a dream car. The one specific model that, were the constraints of time, life, practicality and, often most crucially, money was not an issue, you'd own in a heartbeat.
Your mind might dart to the most exotic and lavish supercar; a McLaren P1, Porsche 918 or LaFerrari. Or you might find yourself with more humble yet equally drool-worthy aspirations; a bone stock but immaculately restored Mk1 Golf GTi, Peugeot 205 T16, or Hakosuka, for example. You've probably got a top five, right? A list of the models you'd snap up straight away with a big lottery win or windfall. I'd love to hear your personal list in the comments below.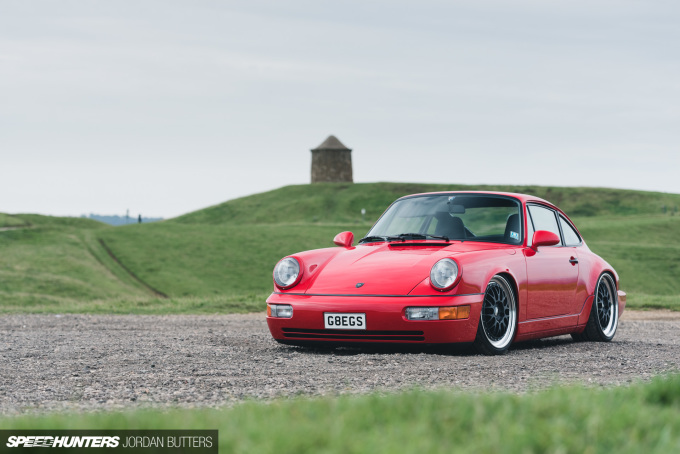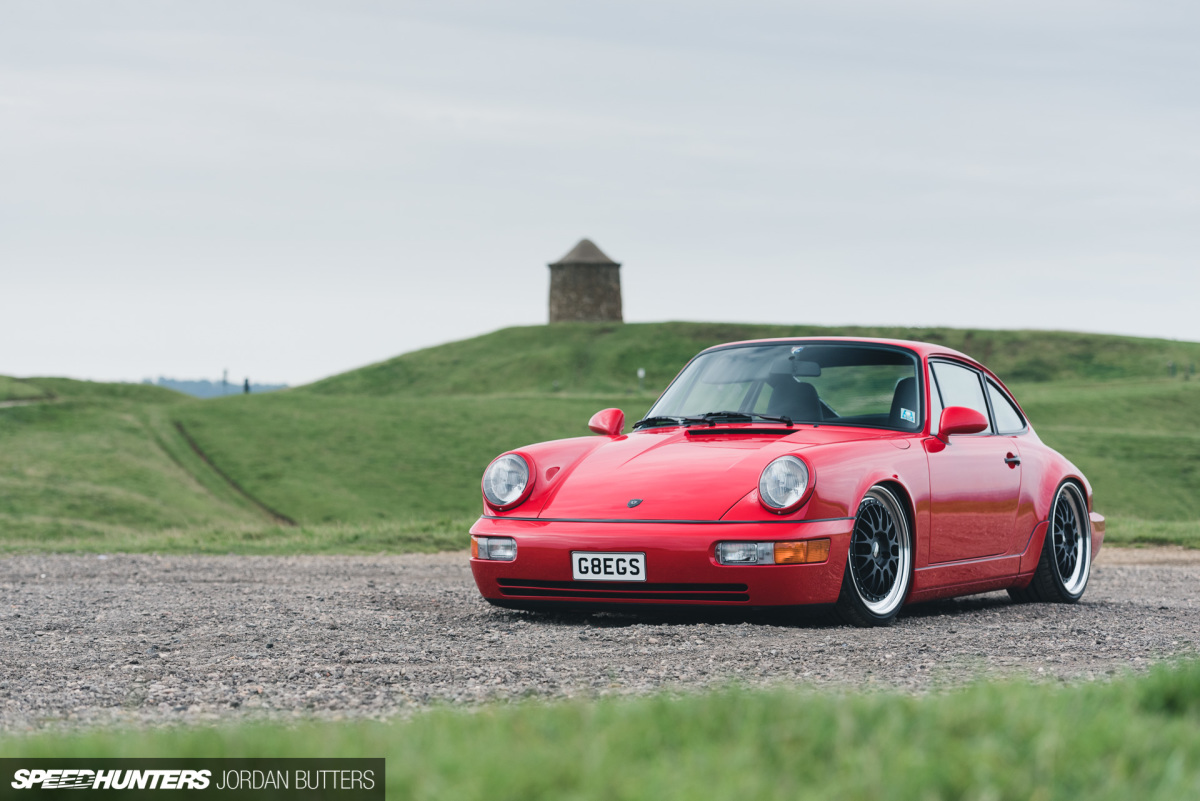 For me, it all boils down to the Porsche 911 964. I know the spec I'd want precisely: manual gearbox, no sunroof, full interior, stock body, Guards Red. Probably a C2, but I'd be delighted with a C4.
The car in front of me.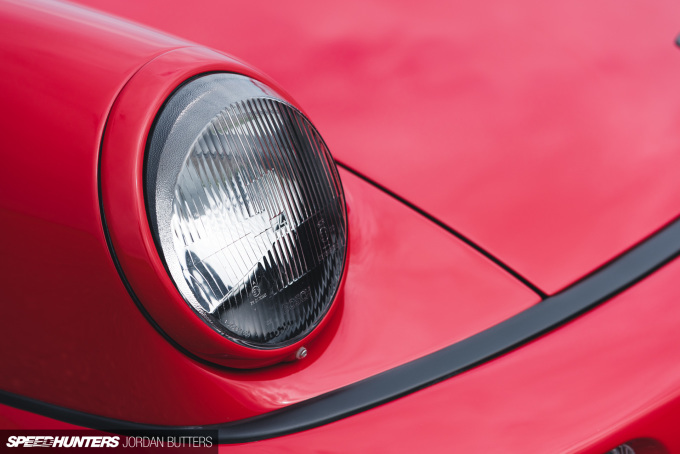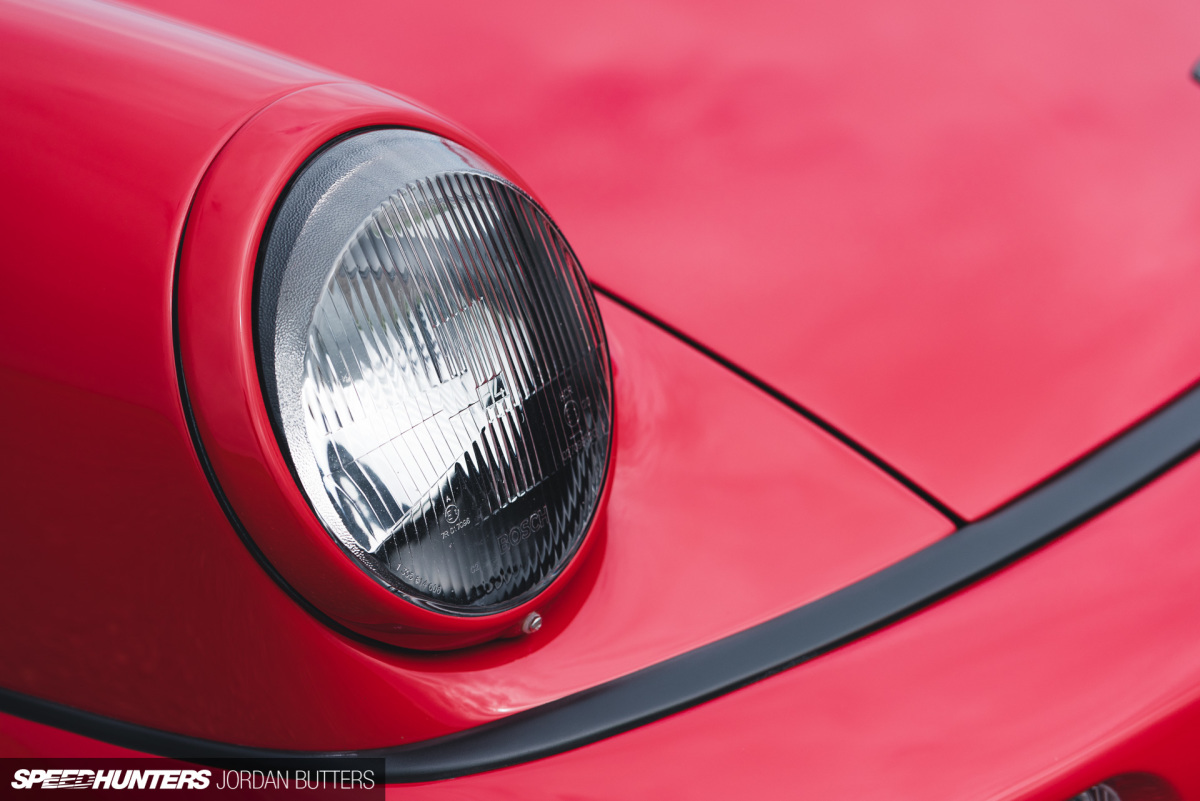 There's just something about the 964 that appeals immensely to me, both on an aesthetic and emotional level. It's the pinnacle of the 911's design in my opinion. It was the point at which Porsche seemed to overcome the clunky design awkwardness of the Carrera 3.2 and managed to create something that acknowledged the more subtle design cues of its predecessors – the early 911/912 and earlier Porsche 356.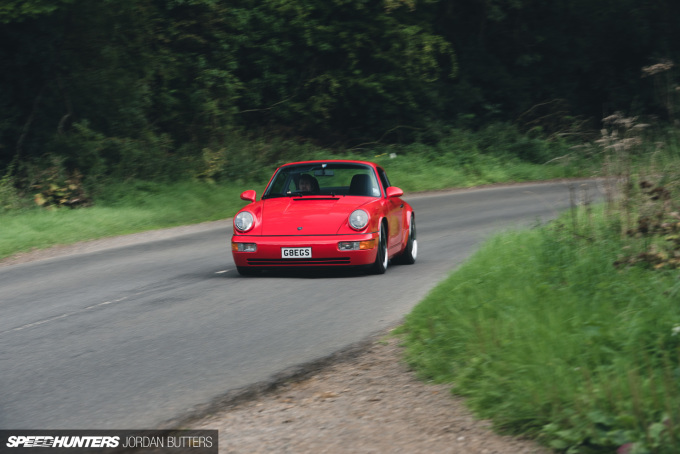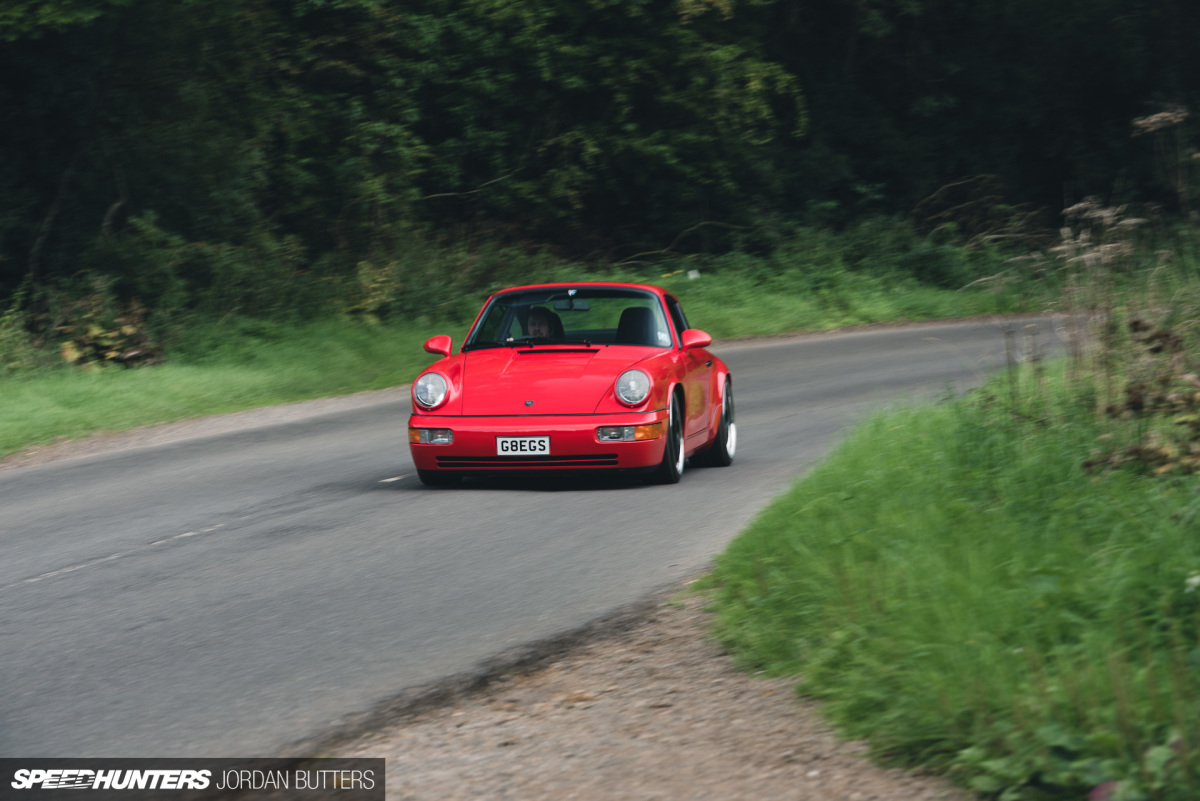 To this day, very few other cars make me exclaim with excitement when I see one on the road. Ask my wife, she finds it quite strange.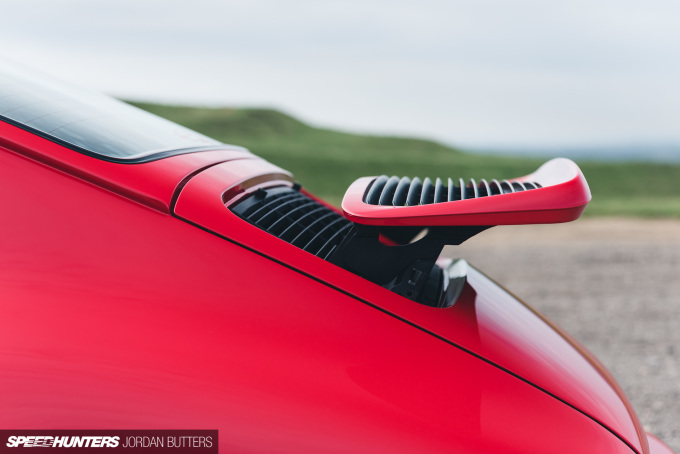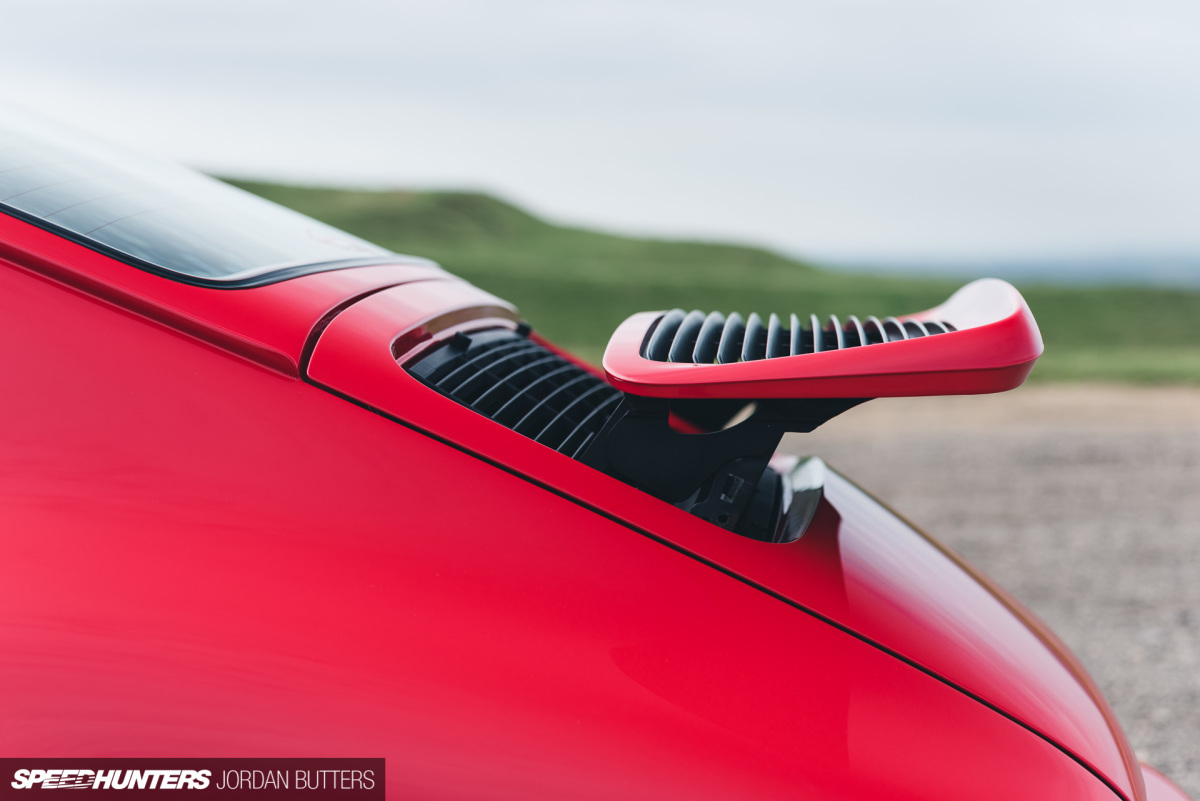 Porsche also created something that has stood the test of time like very few other models. Quite often when a model enjoys as lengthy a heritage as the 911, the arrival of each successive generation instantly condemns the previous generation to pasture. Take for example the 996 and possibly even the 997 models – time has not served them nearly as well as it has the 964.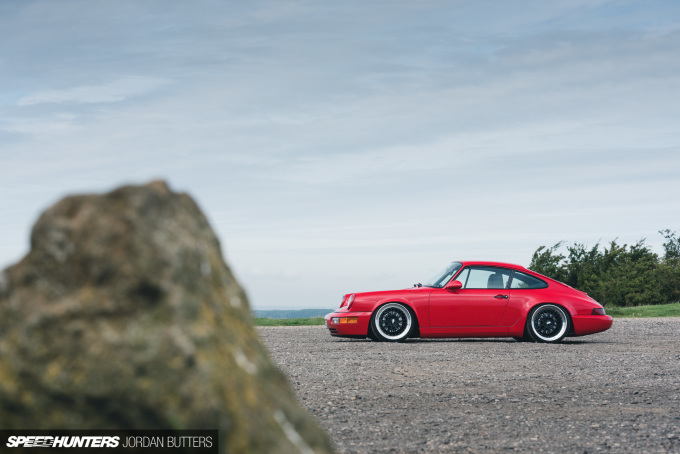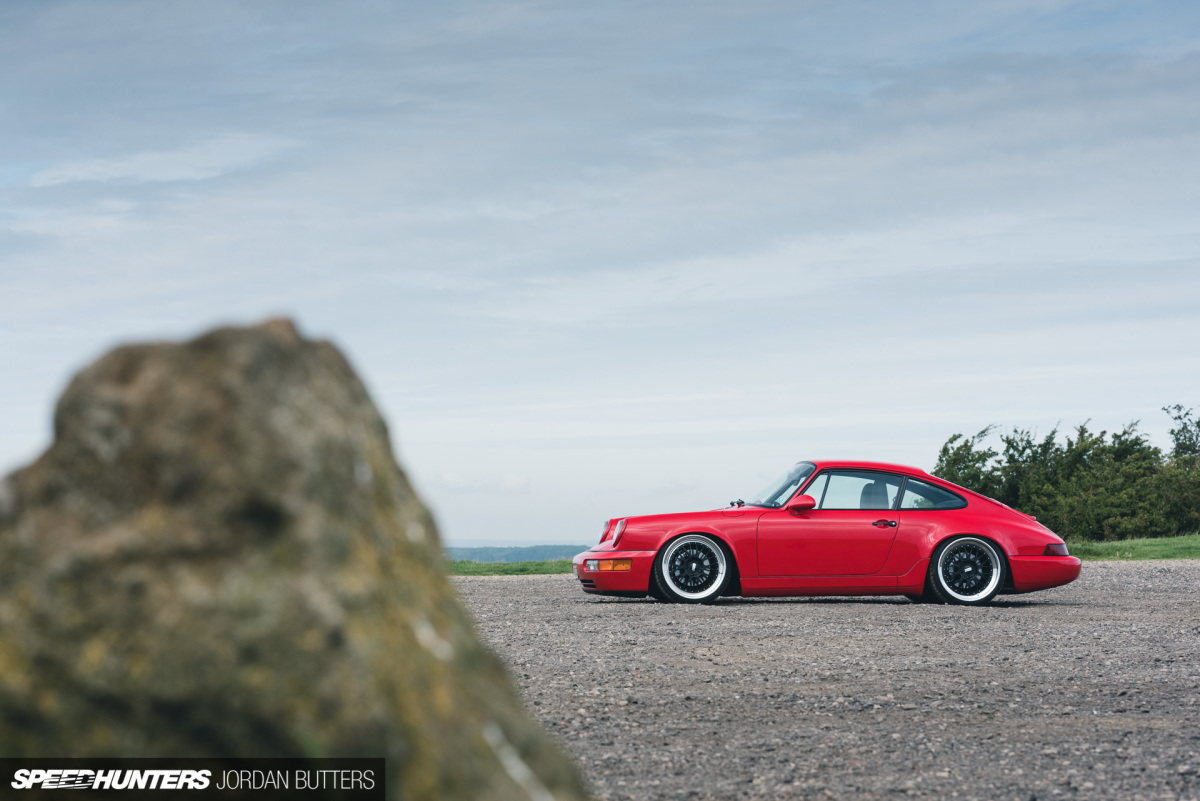 I can't put my finger on the point at which the 964 became the one for me. It wasn't the poster car on my childhood bedroom wall (Lamborghini Countach and Ferrari Testarossa, in case you were wondering), nor do I remember an epiphanic moment growing up.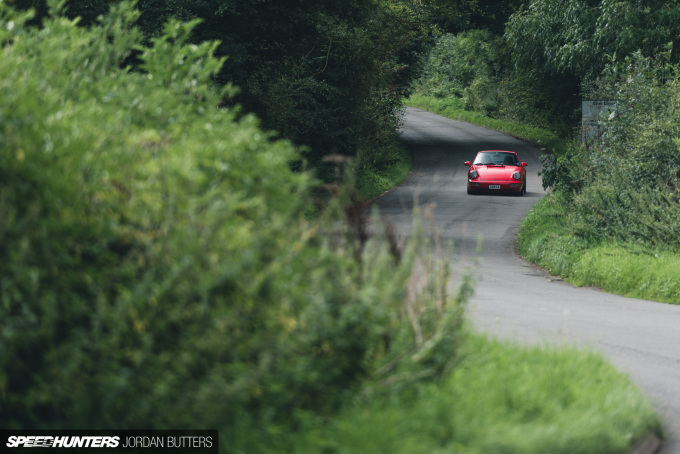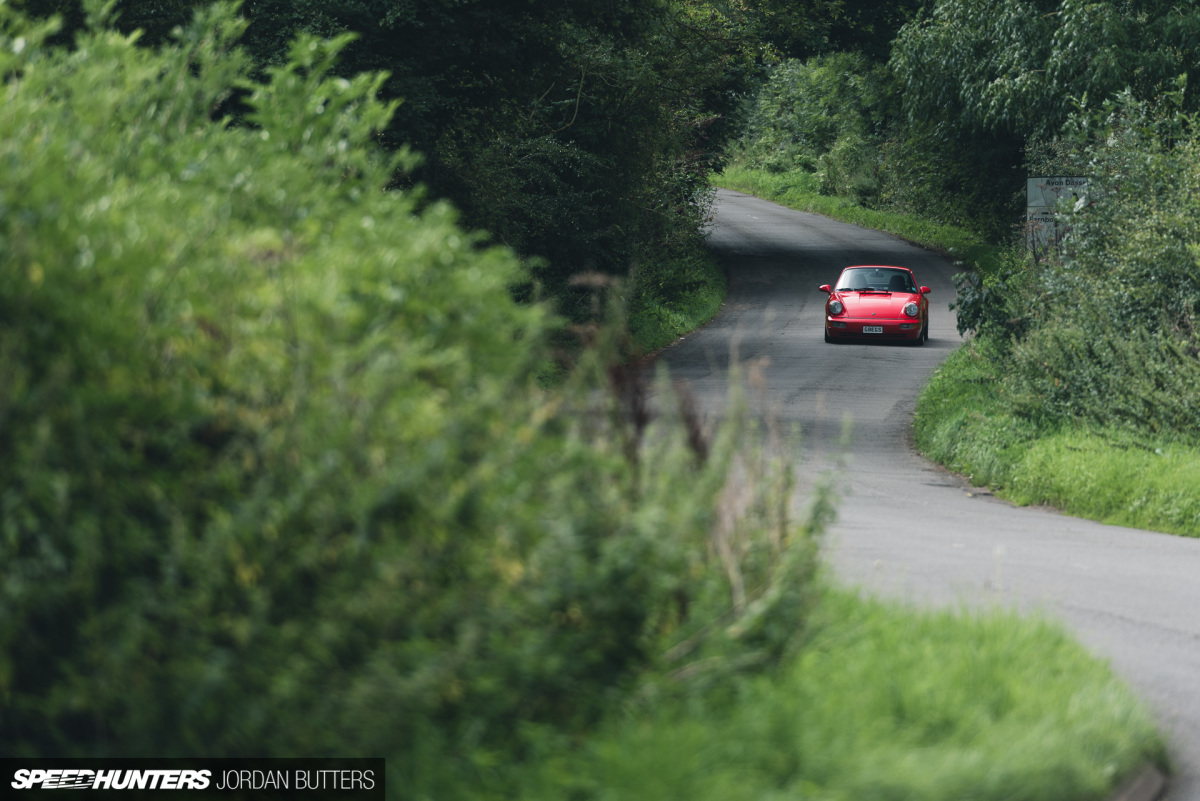 I was a 13-year-old boy when Bad Boys came out, and I do recall a fondness for the 964 forming at this point. I had however around that period been adjusting to Tiffani Amber Thiessen's transition from Saved By The Bell to Beverly Hills 90210, so my memory is somewhat hazy.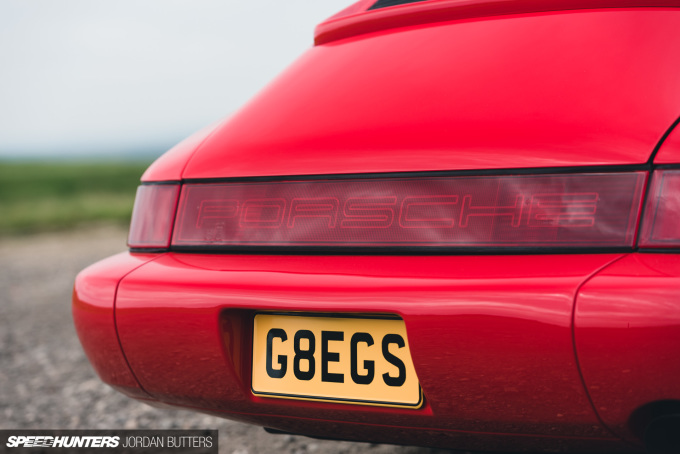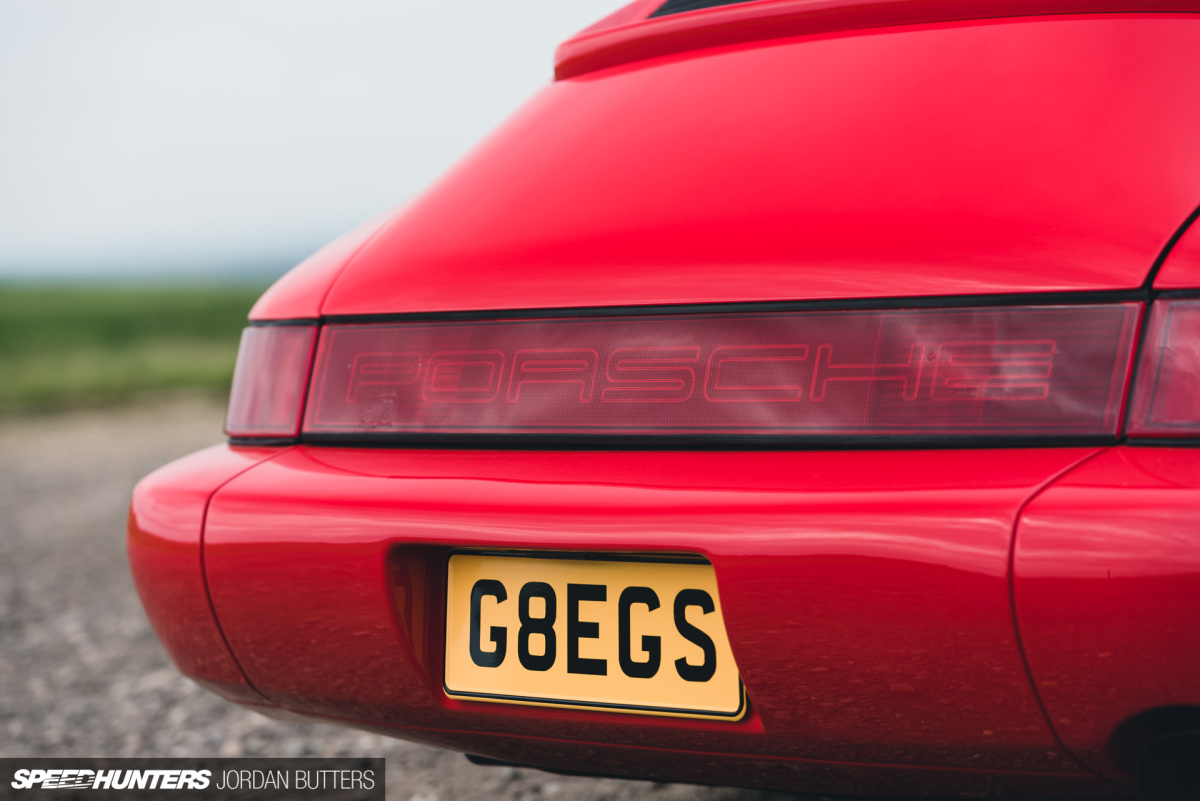 My appreciation for the 964 seemed to gently manifest itself over the next 10 to 15 years, until I was in a position to eventually buy one – they'd come down in price, I'd saved up my pennies, it was meant to be.
But I didn't. For some stupid reason. And I still kick myself to this day.
Living The Dream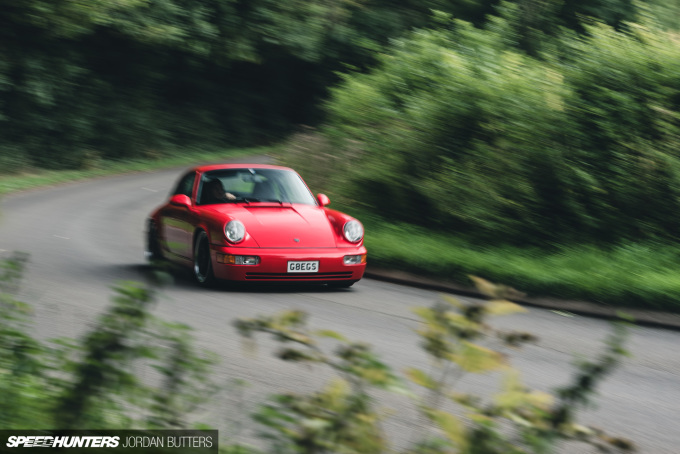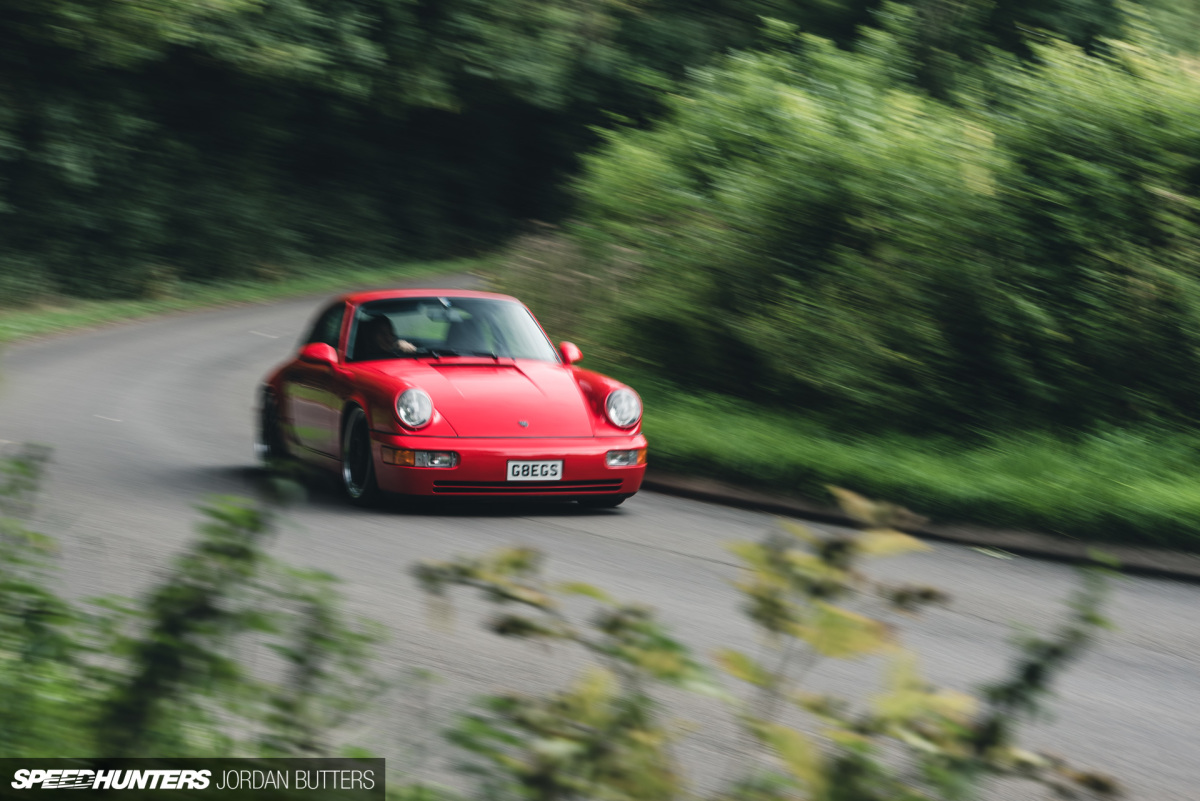 At around a similar time, Greg Howell – the man behind the 911 you see here – had already owned two, and knew what all the fuss was about. He had also developed a method for creating his ideal 911, so when this car came into Greg's possession he knew exactly what he was going to do to it.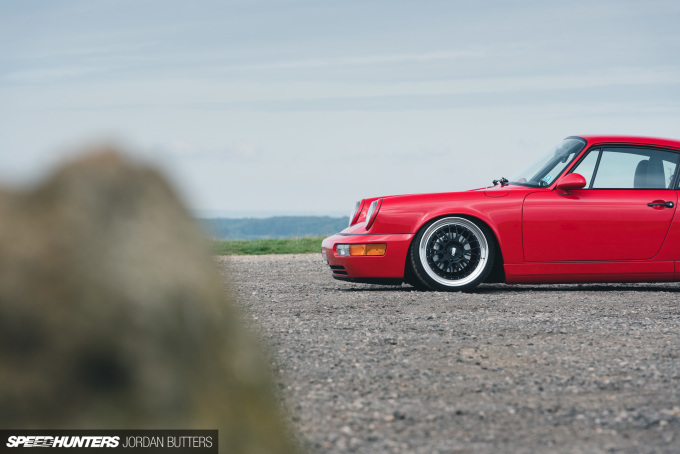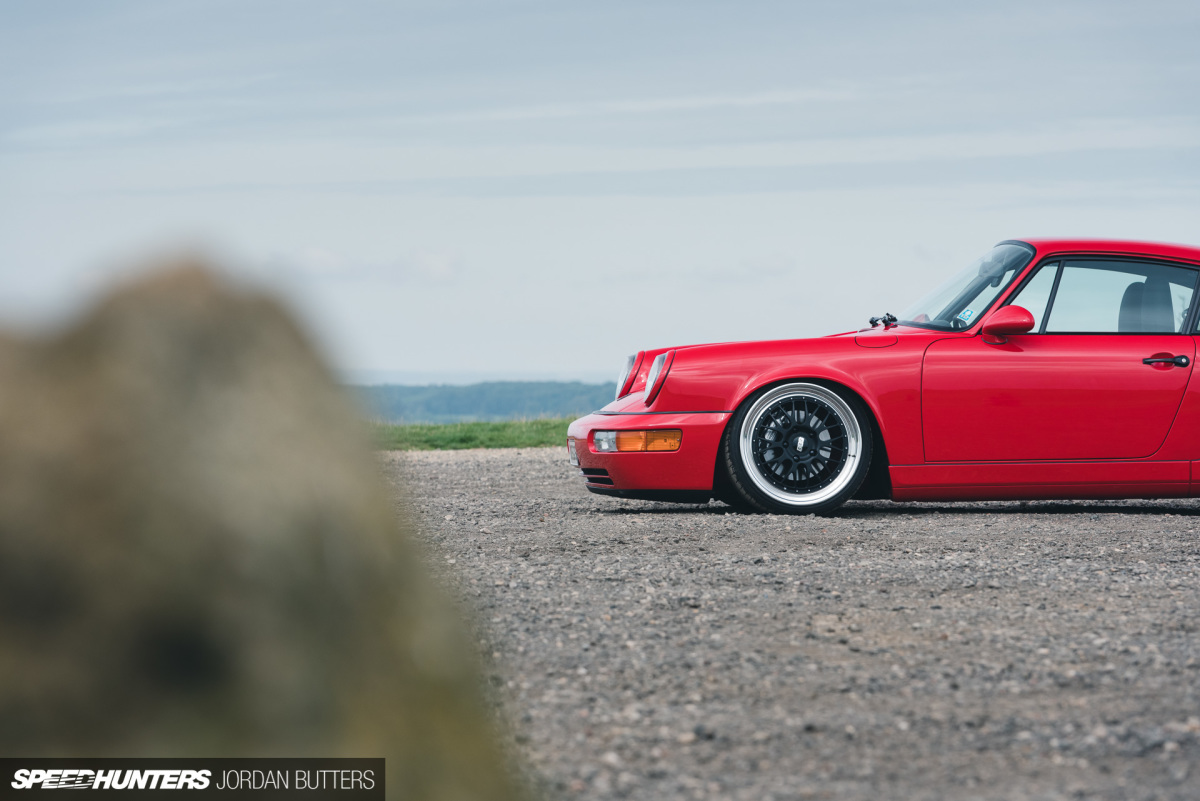 "I was looking to get rid of my second 964, a black one, when a friend of mine bought this red one and tore it down ready for a full engine rebuild," Greg explains. "It was a good car, but in getting the engine to how he wanted it, the rebuild costs quickly spiralled out of control, so I told him I'd buy it off him. I sold the black one, we did a deal and I left the engine with the engine builder while the shell came back with me so I could start work on it."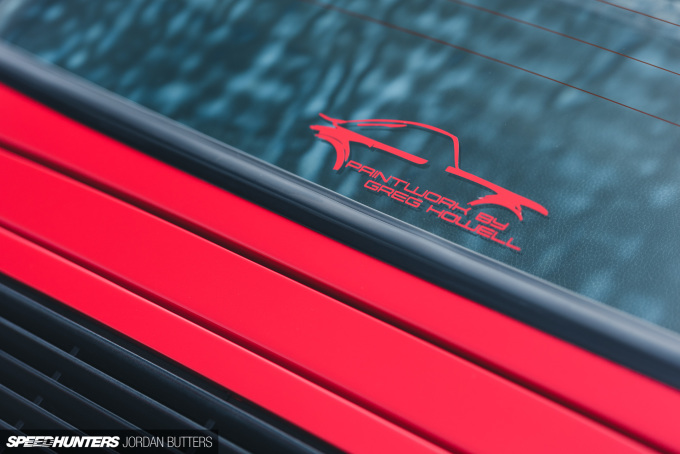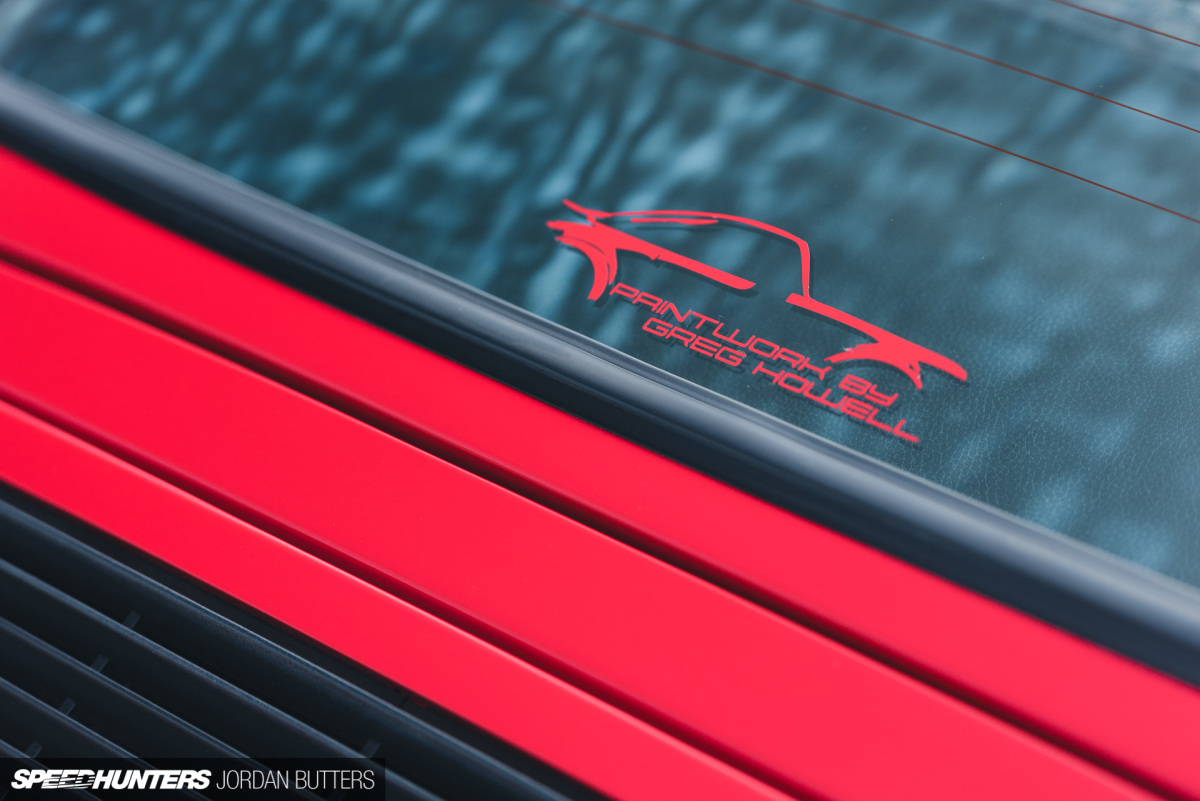 I'll interject at this point to bring you up to speed. Greg is the man behind Southam Bodies, and one of the UK's top body and paint specialists. He's painted several of our SH Garage cars, in part or whole, over the years, as well as being behind the paint and bodywork of some of the UK's top show cars.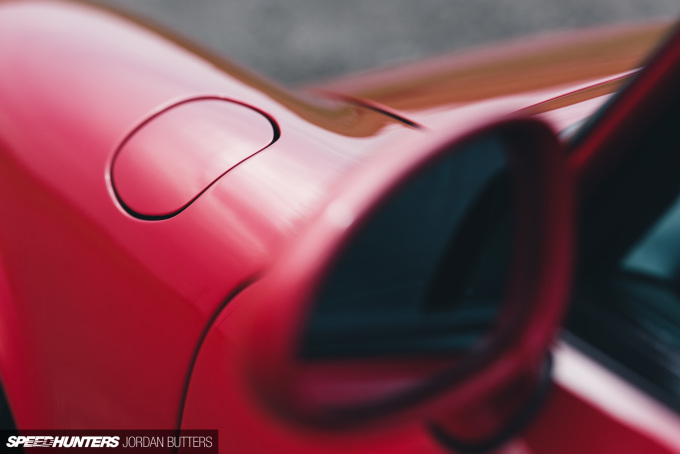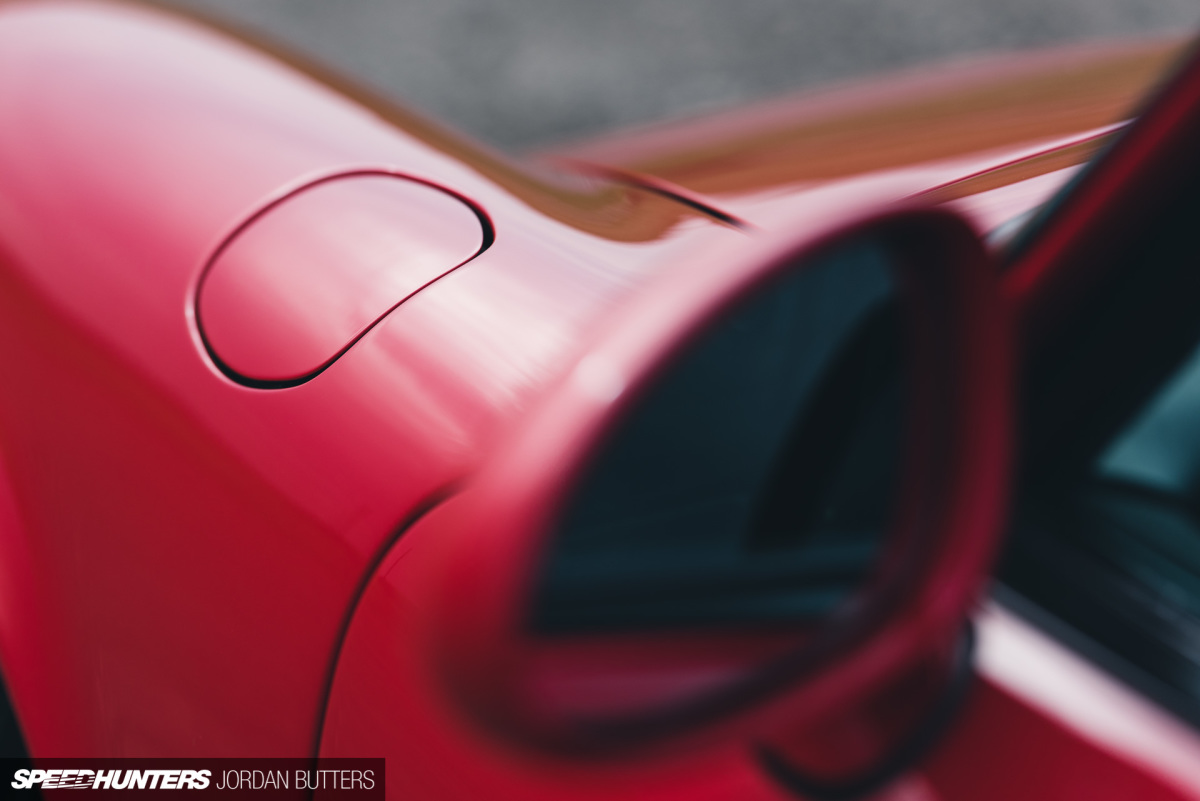 Greg's approach to bodywork – and I'm sure he won't mind me saying this – has been called OCD-like on many occasions. In fact, I actively avoid letting him see my cars now because he possesses the frustrating ability to pick up on the smallest defect or blemish from a hundred yards away.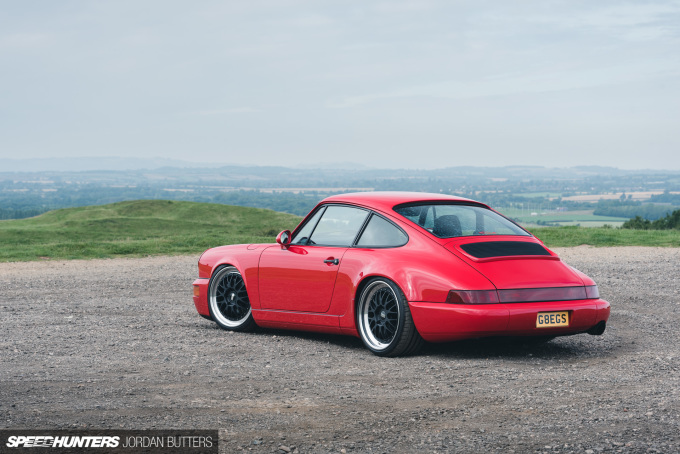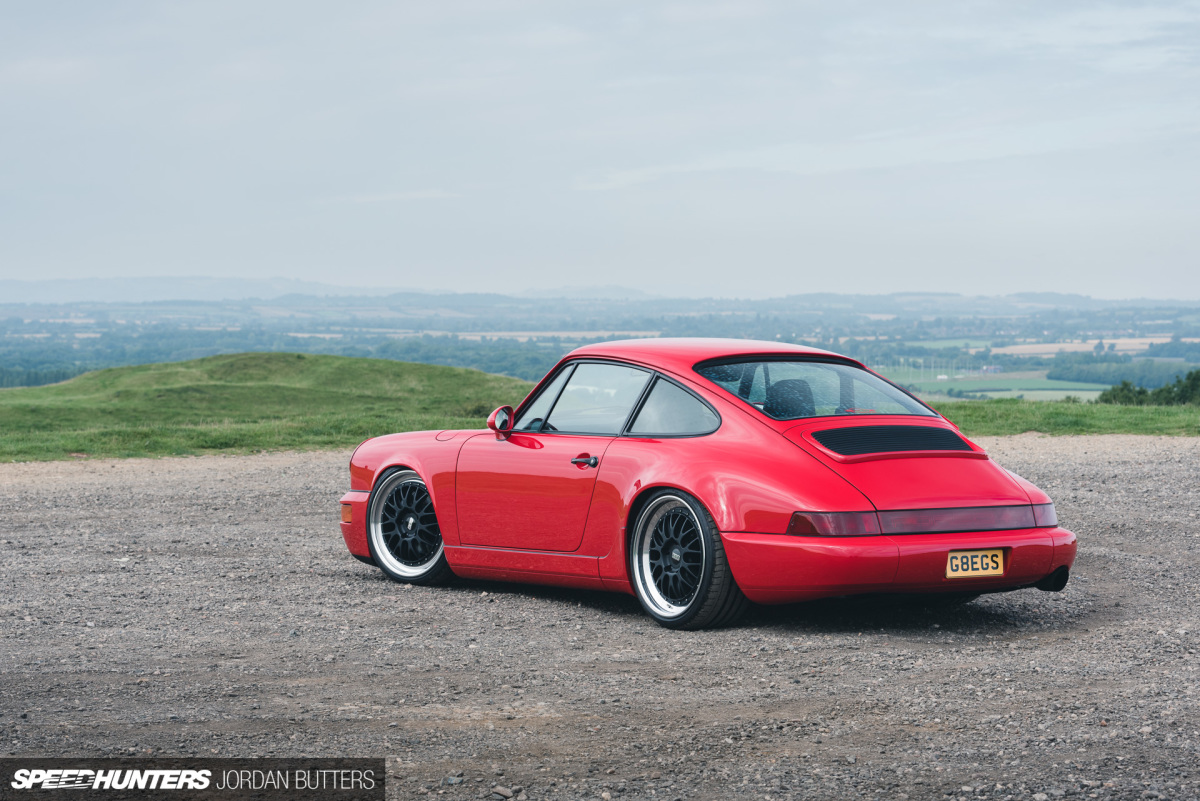 Therefore, as you'd expect, with Greg's own cars being a rolling advertisement for his skillset, when he builds something attention to detail is done to the nth degree. "I wanted to do some work on the body, including getting rid of the sunroof; I didn't want to put a roof skin on it so we stripped it the trim and mechanism out, made a plate for the hole and TIG-welded it before finishing it," he tells me. There's around seven days' work in the sunroof delete alone, and you could never tell it didn't come from the factory like that.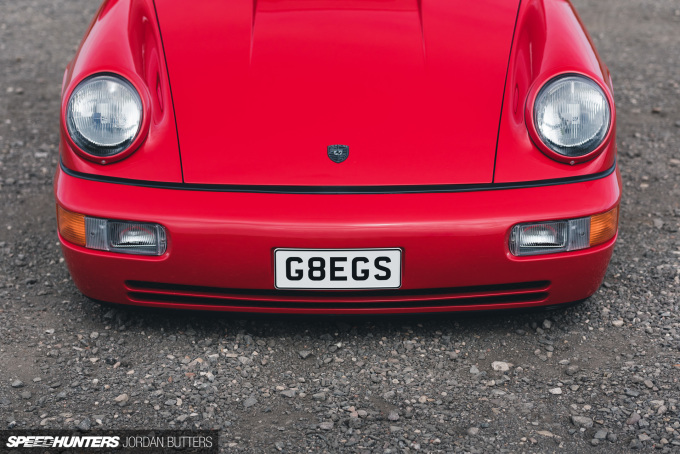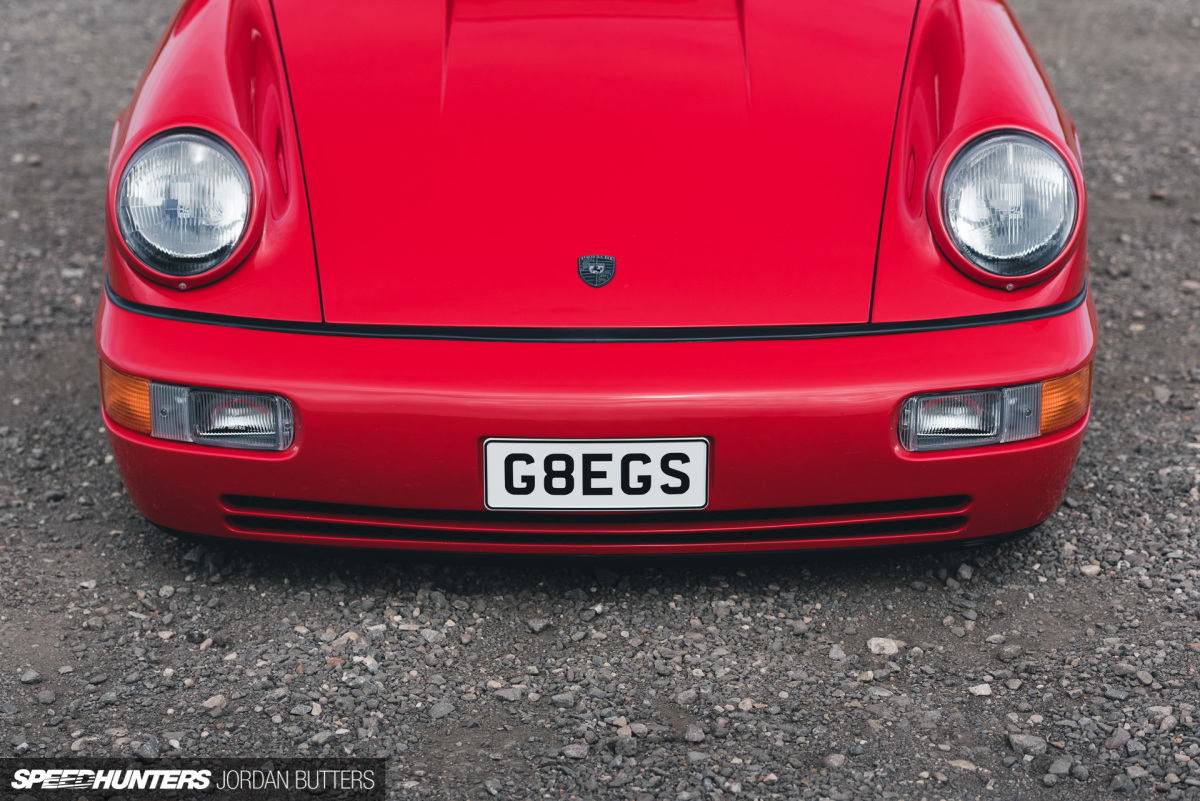 At this point, the project hit a pothole; the engine builder had gone cold on the project and decided that he didn't want to continue with the build. Greg found himself the recipient of a literal box full of bits. The engine had been stripped back beyond all recognition, had been damaged in places, wasn't in a great state and still needed a lot of work doing.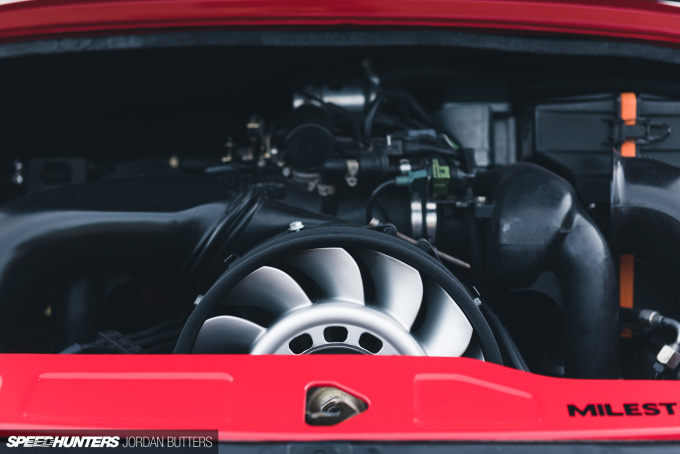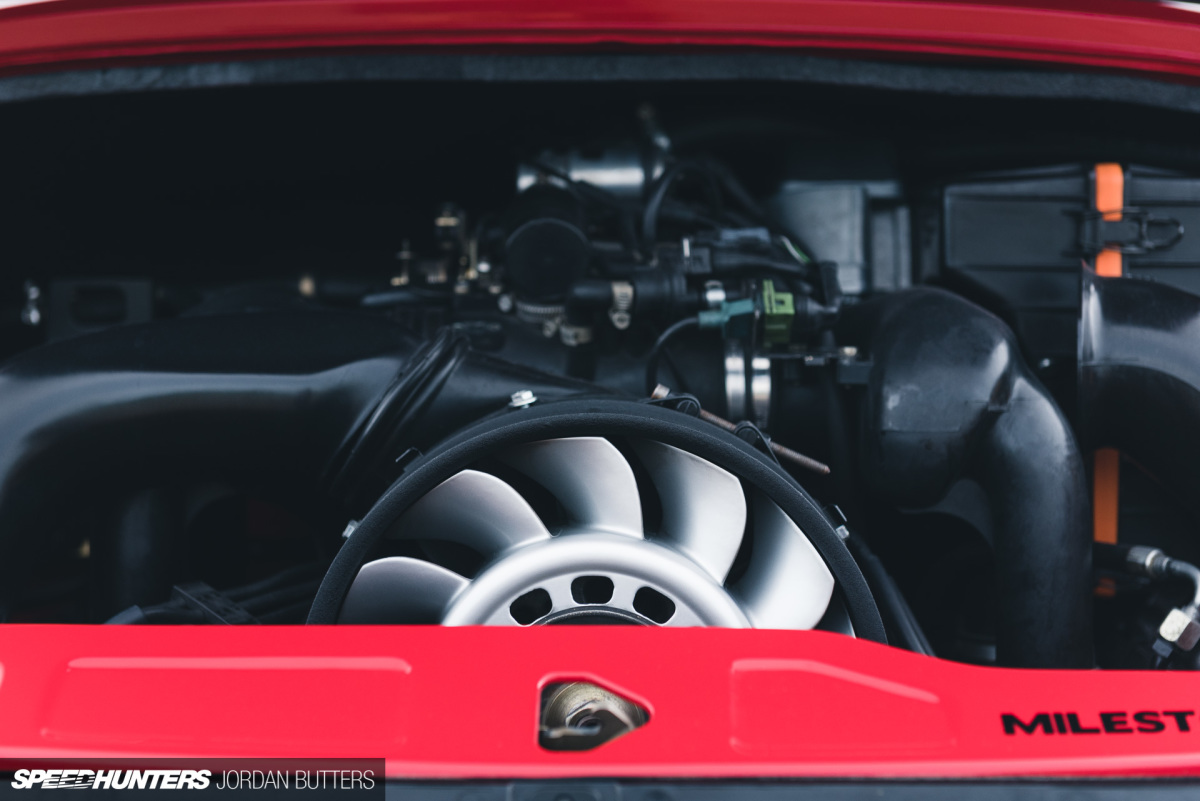 Greg picks up: "I went to my friend Richard Payne, who works for Porsche GB and runs Milestone71. He came and collected the engine and agreed to rebuild it for me. He wanted to start from scratch with it, rather than finish a half-done rebuild and put his name on it. In the end, he managed to work it so that the head work was all done through the motorsport department at Porsche."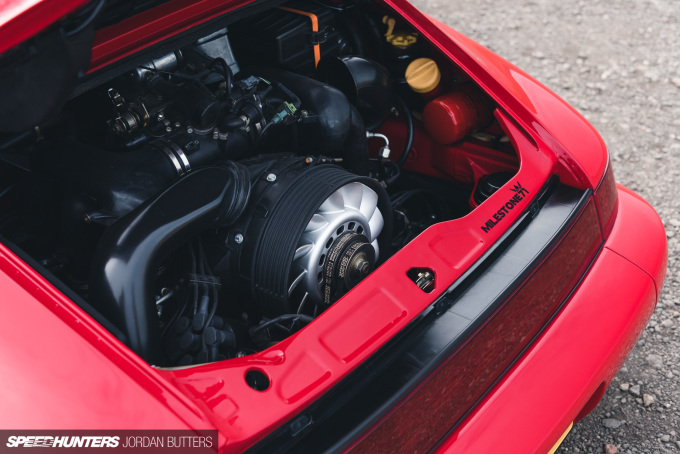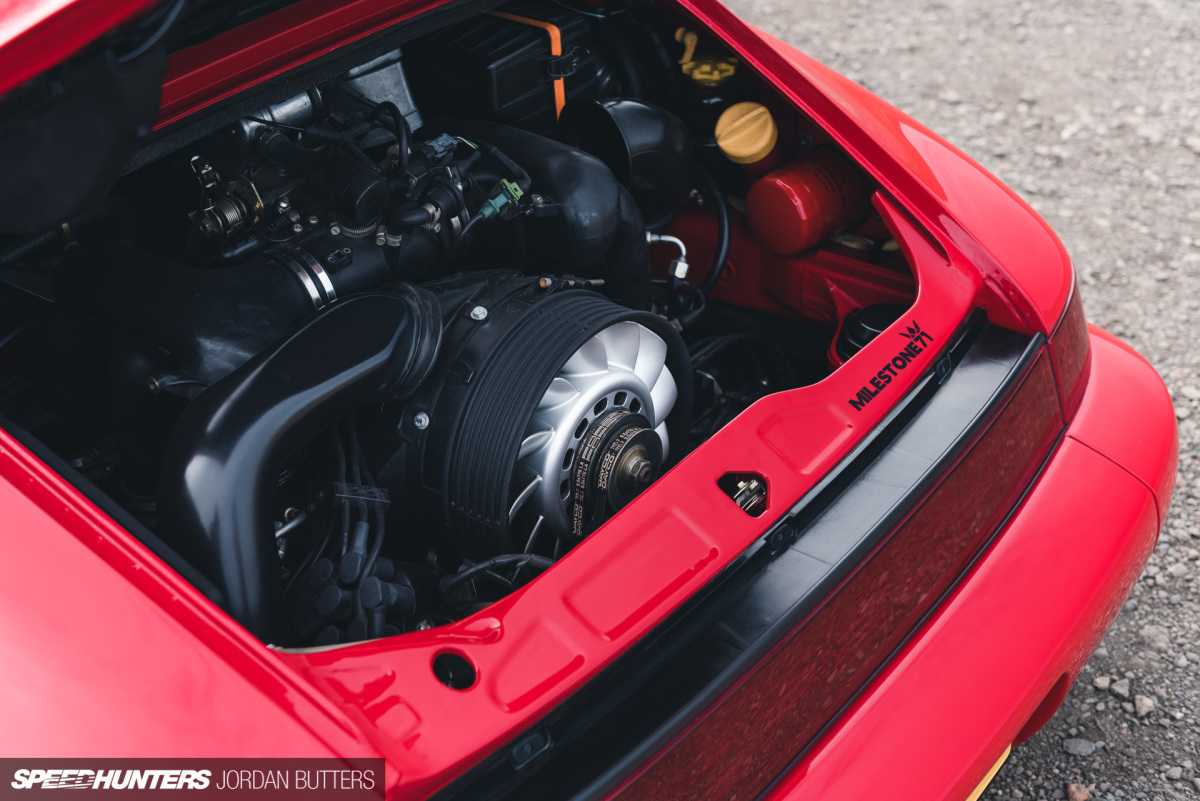 While Greg and his work mate Iain worked away on the shell at Southam, Richard (whose own 964 we've featured previously) worked his magic on the engine. The result is a coming together of two extreme specialists in their fields. This is a 964 done right.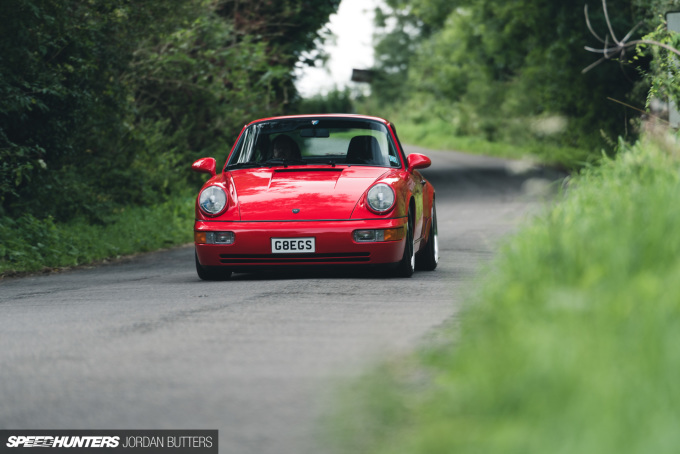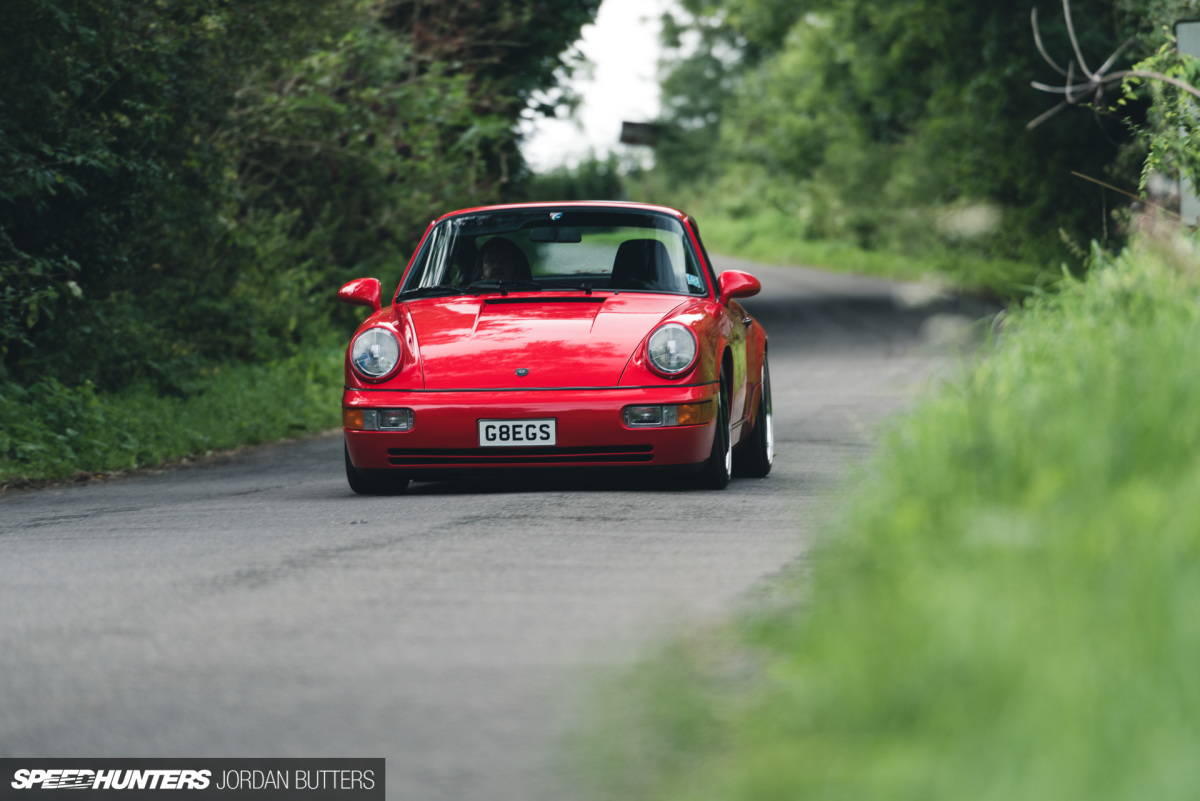 While Greg and Richard didn't deviate far from Porsche's original plans for the 964, the engine has been bolstered by helicoiling the casings, APR fixings and balancing throughout. With mild head work and tweaked timing, Greg estimates the power at around 280hp. More importantly, the engine was meticulously built to be strong and reliable and a solid performer in a weekend road car.
The Finishing Touches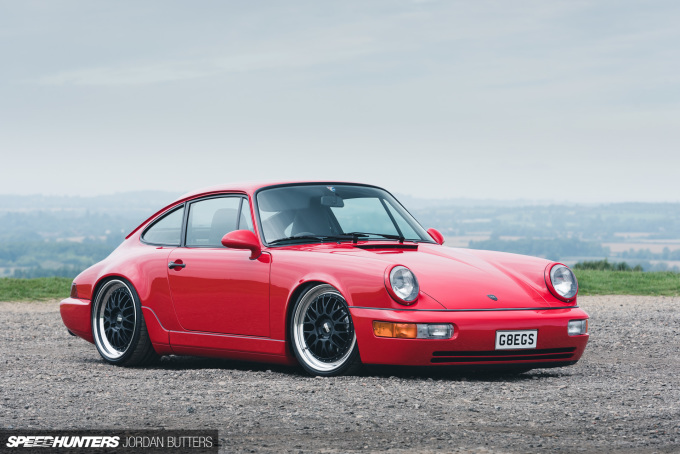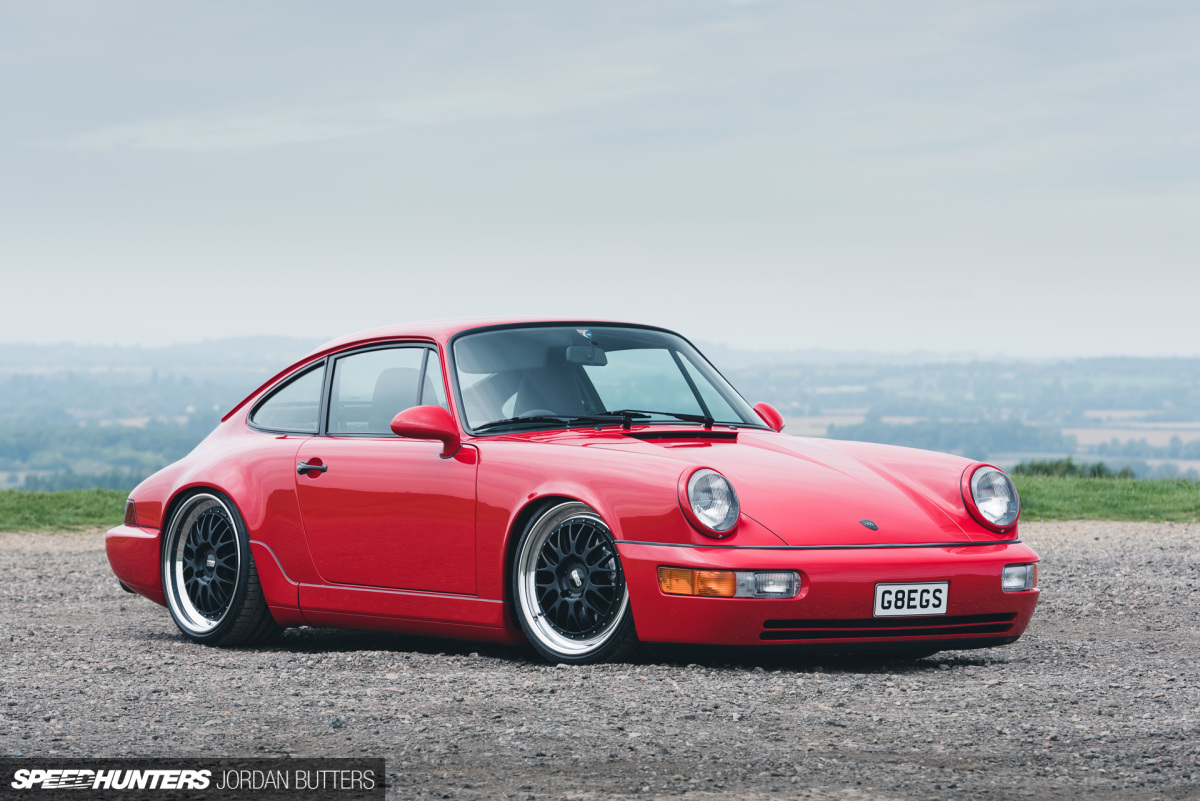 The approach of taking what Porsche created, making slight tweaks and improvements and finishing the build with incredible quality and finish carries throughout. This definitely isn't the most reworked or heavily modified build you'll find here on Speedhunters, but it is probably one of the most immaculate I've seen in person. That 13-year-old boy would never have believed that one day it'd be his job to photograph cars like this.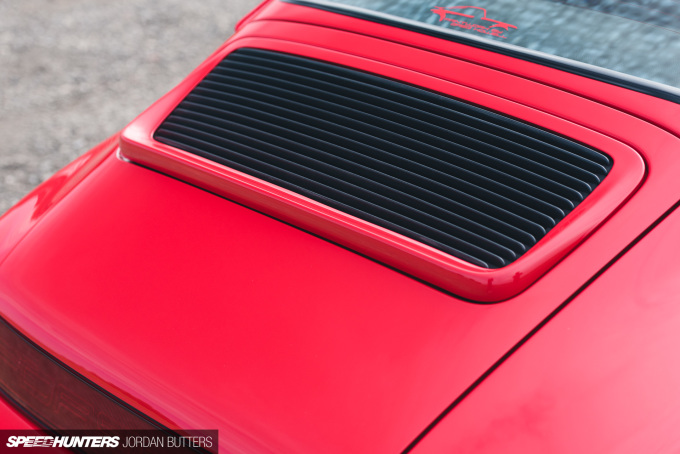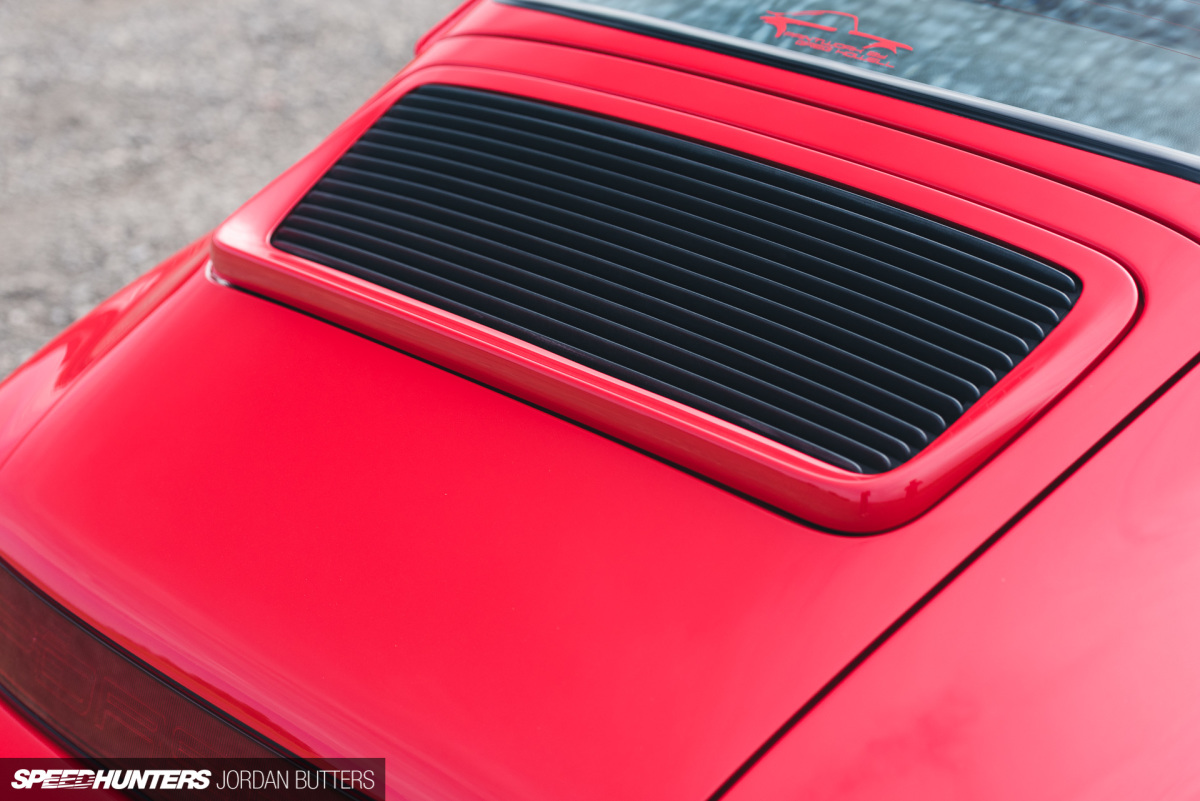 The Guards Red paintwork is pristine, a testament to Greg's work. Those who know their Porsches might be able to spot a few amendments to the bodywork too.
Greg shortened the front and rear number plate recesses to match his private plate, moving away from the standard UK long recess towards a more US-specification size. It's a small change but one that alters the look of the car noticeably.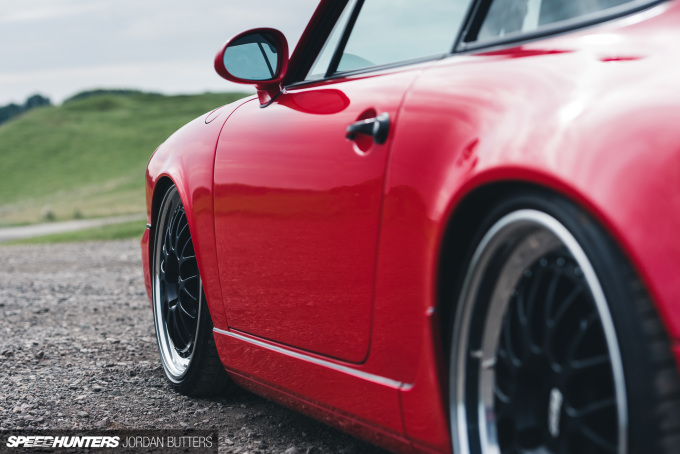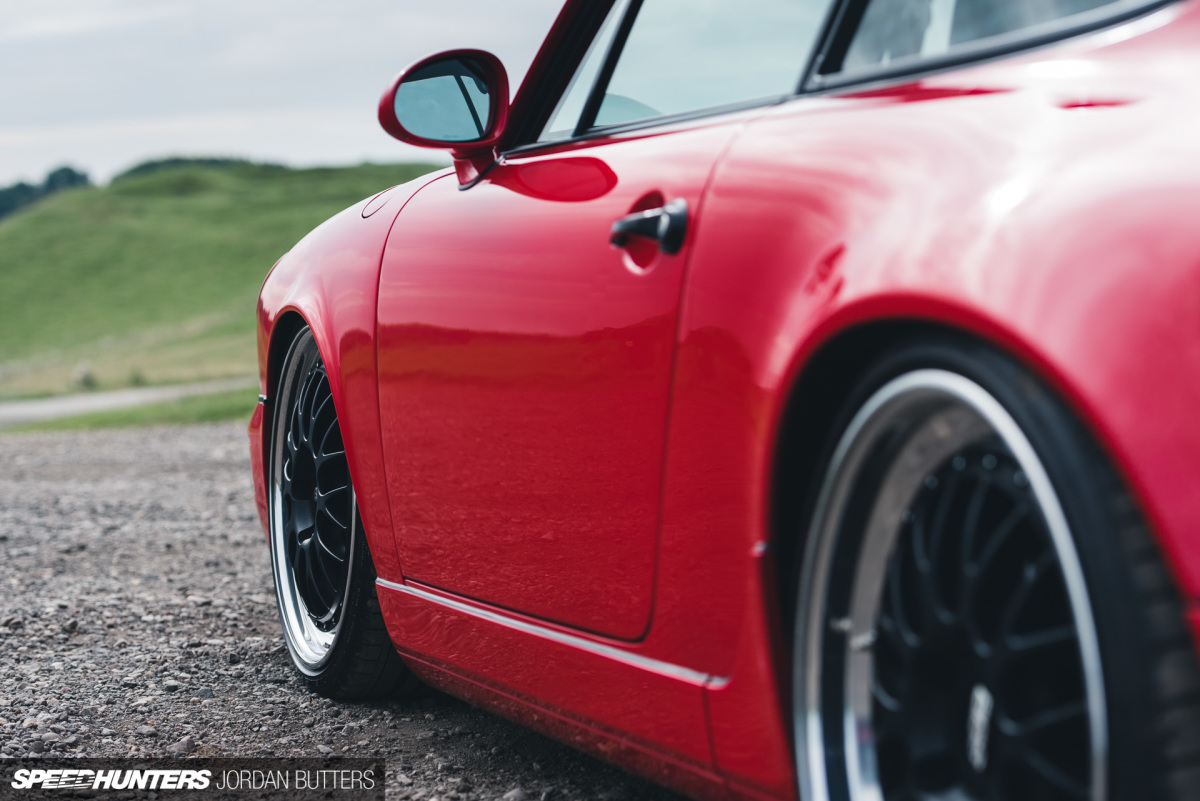 He also didn't take a liking to the stock side repeaters, opting the shave these from the bodywork.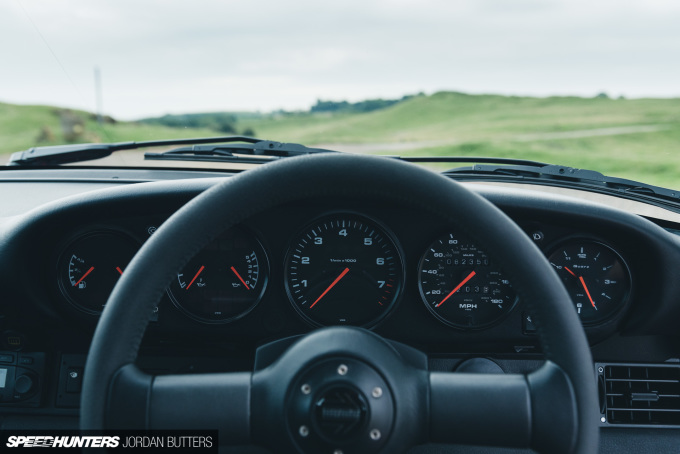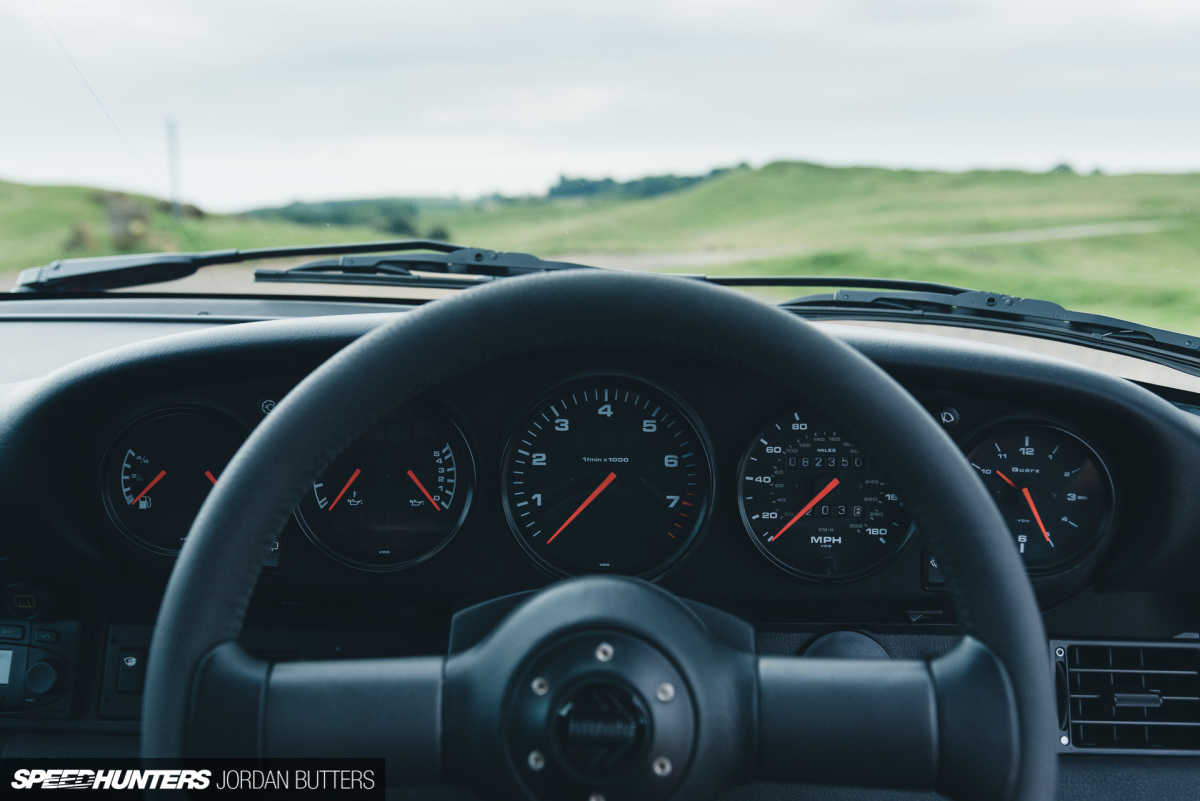 Open the driver's door and you'd be forgiven for thinking that this was a brand new model, fresh from the showroom, but with a few changes.
Greg searched high and low before he chanced upon the Recaro fabric. This was then lovingly crafted onto a pair of Sport 964 front seats, OEM rear bench and door cards along with some fresh black leather.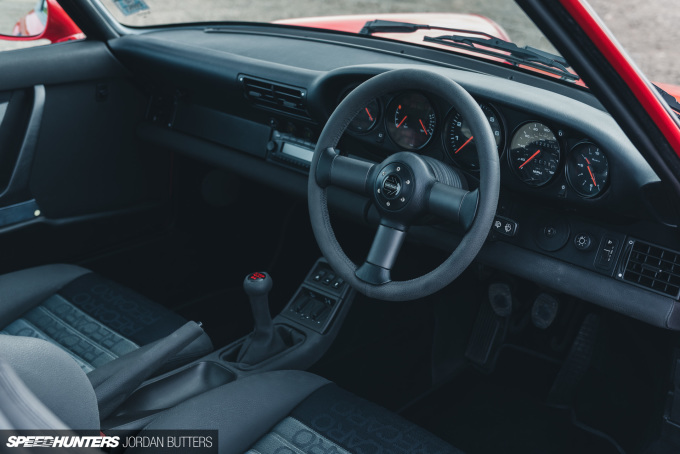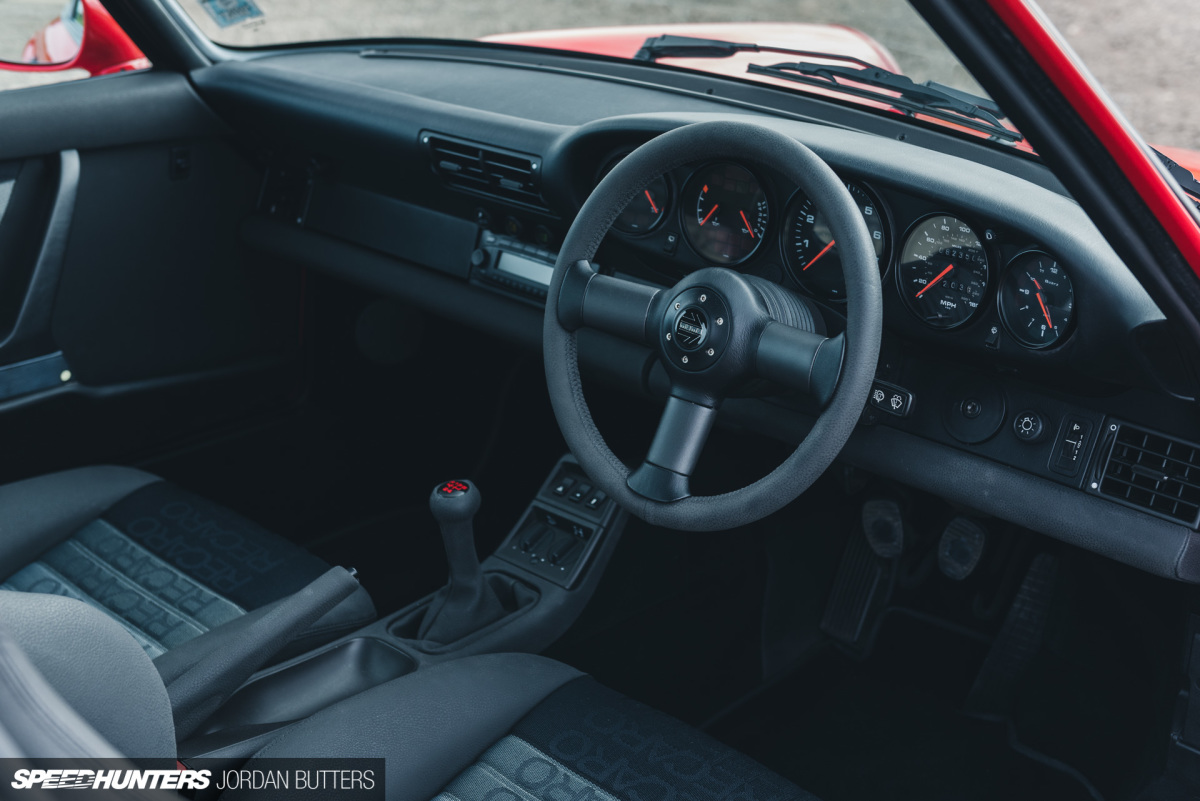 A Momo wheel takes centre stage from the driver's seat while the rest of the interior remains largely unchanged, albeit completely restored and as good as the day it left the factory.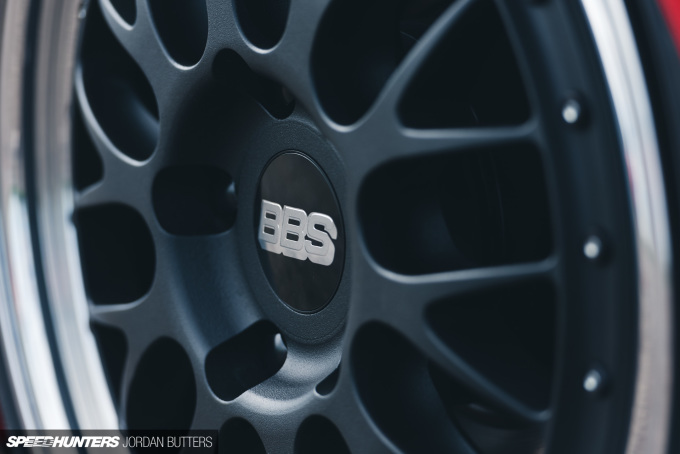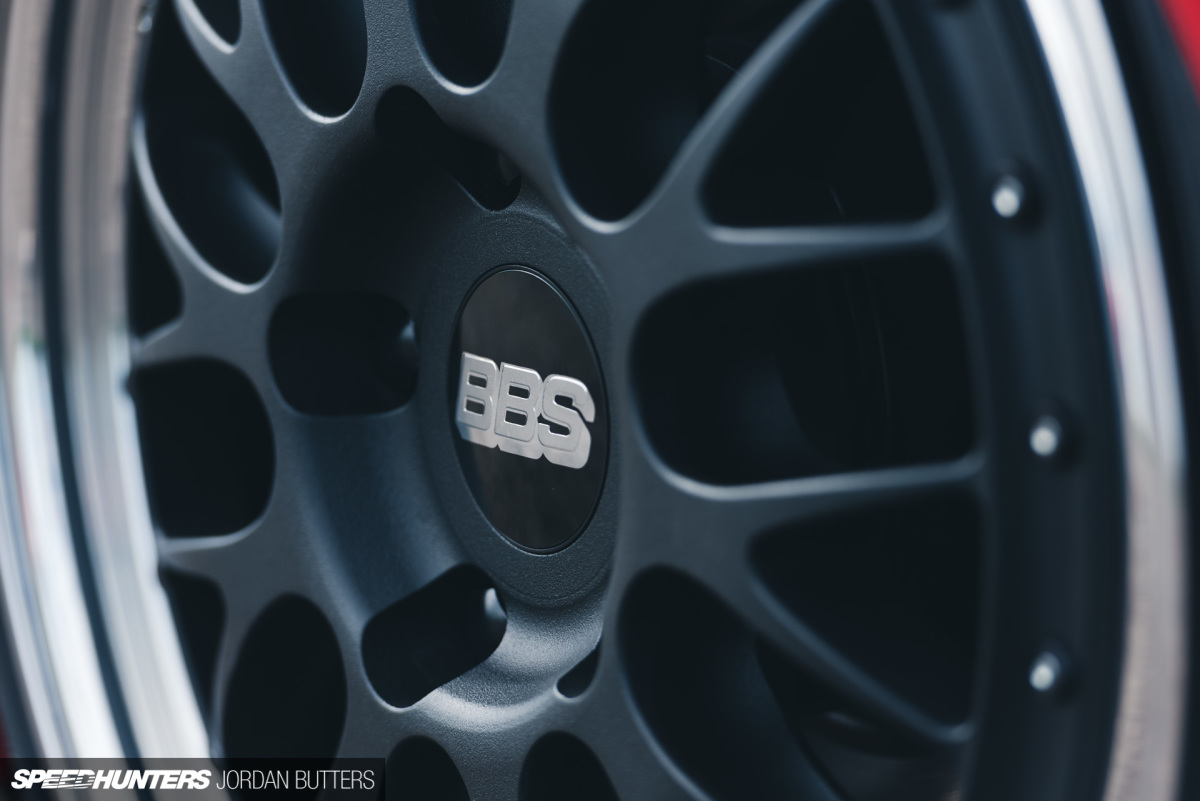 One area that Greg did deviate from stock is in the wheel and suspension department. Seeking out an old school motorsport wheel, he chanced upon a set of three BBS E88 centres, and eventually a fourth, which were all promptly rebuilt to match the car's finish.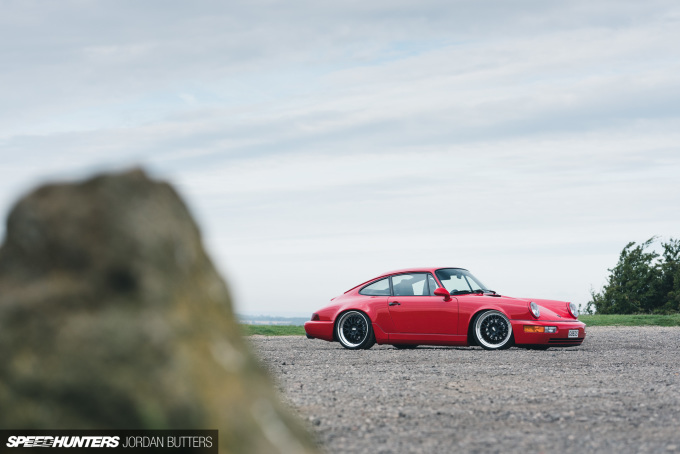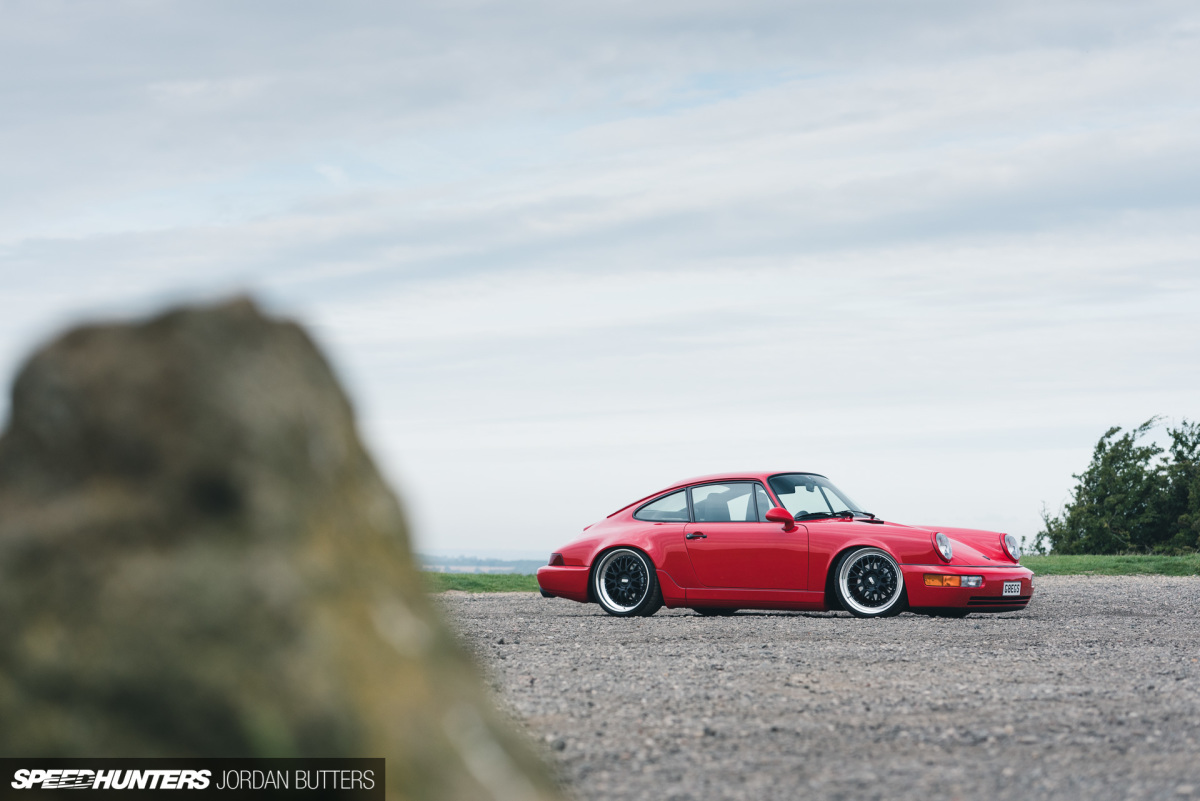 Greg had new lips and barrels made up in 18-inch size, but after mocking them up on the car decided that it didn't sit right. The wheels were then stripped down again and rebuilt with another set of lips and barrels to 19-inches.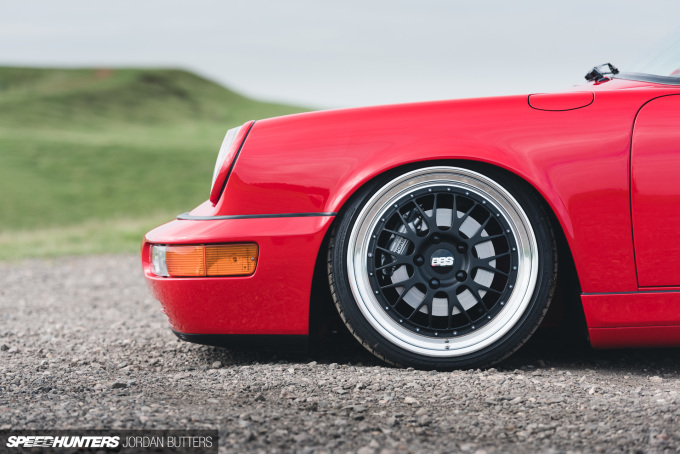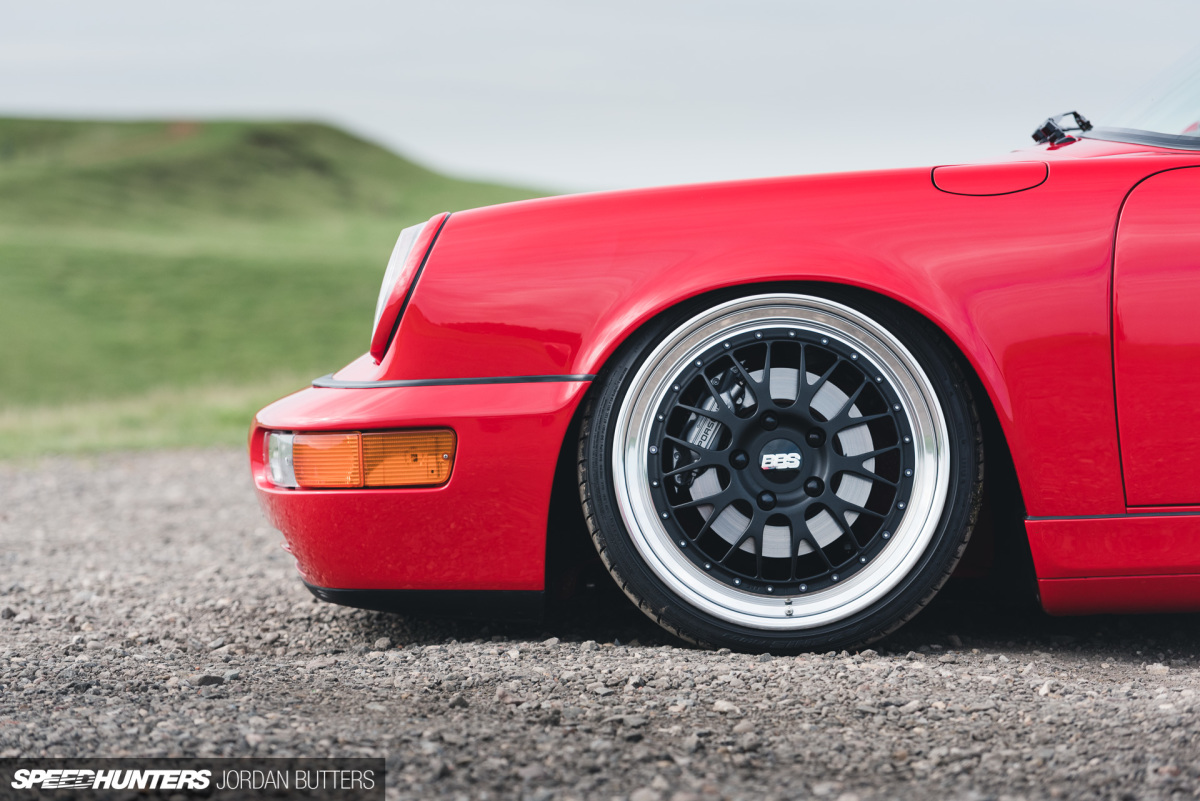 Despite the hefty tuck front and rear, the Porsche sits on static coilovers. Well, almost static.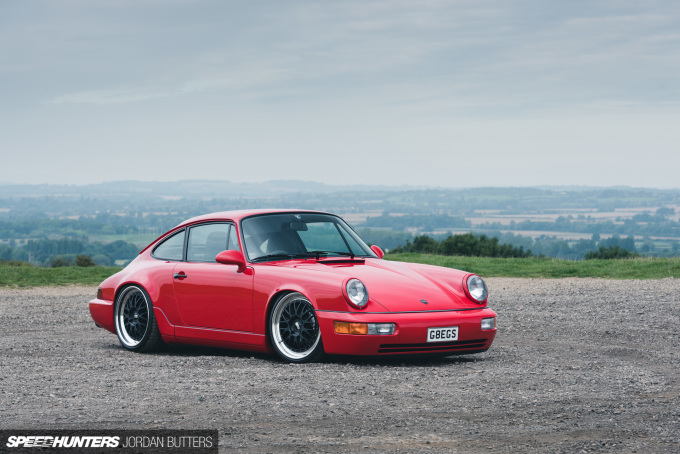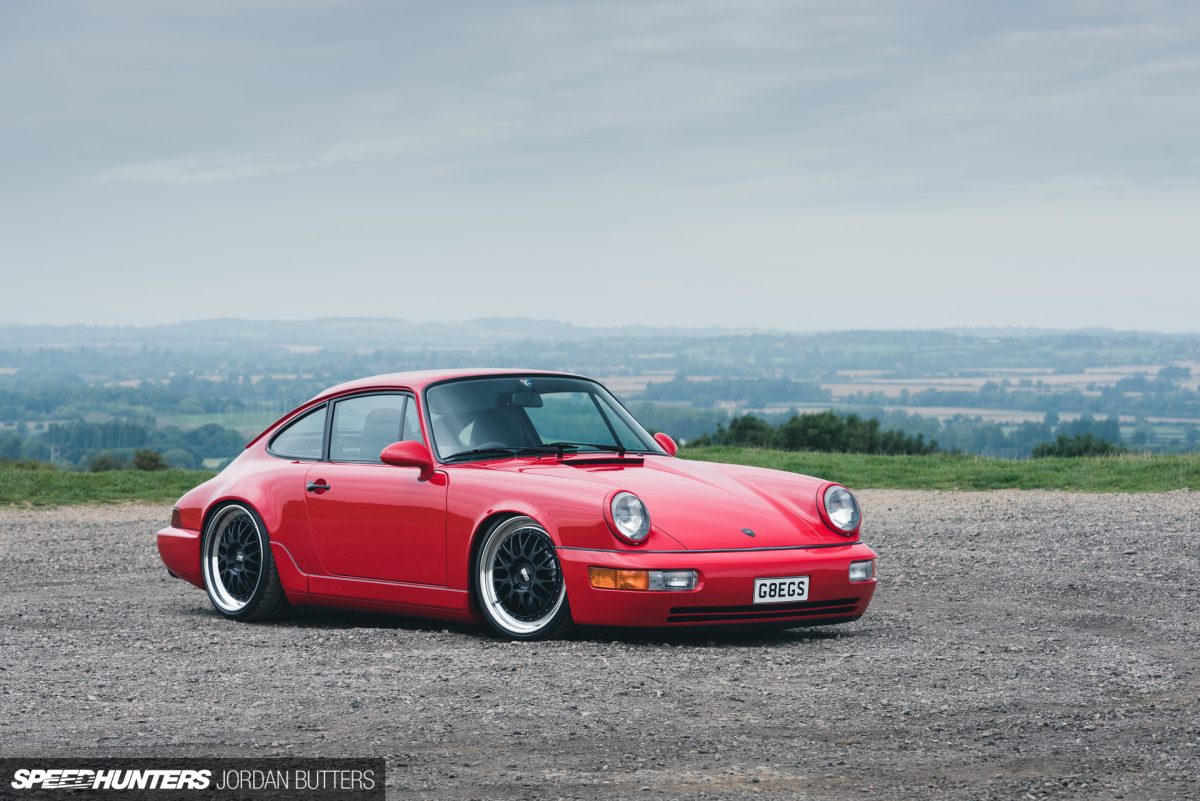 Rocking a set of KW Suspensions Clubsport V3s with KW's clever Hydraulic Lift System (HLS) front and rear, the car can be raised around an inch or so all around, at the press of a button, allowing access over sloped driveways and speed bumps.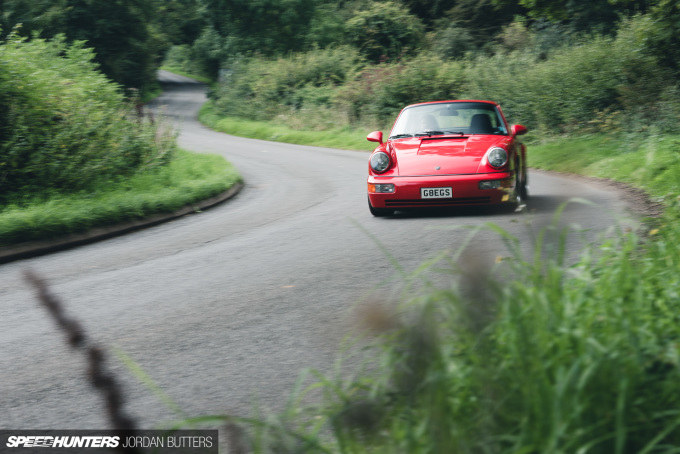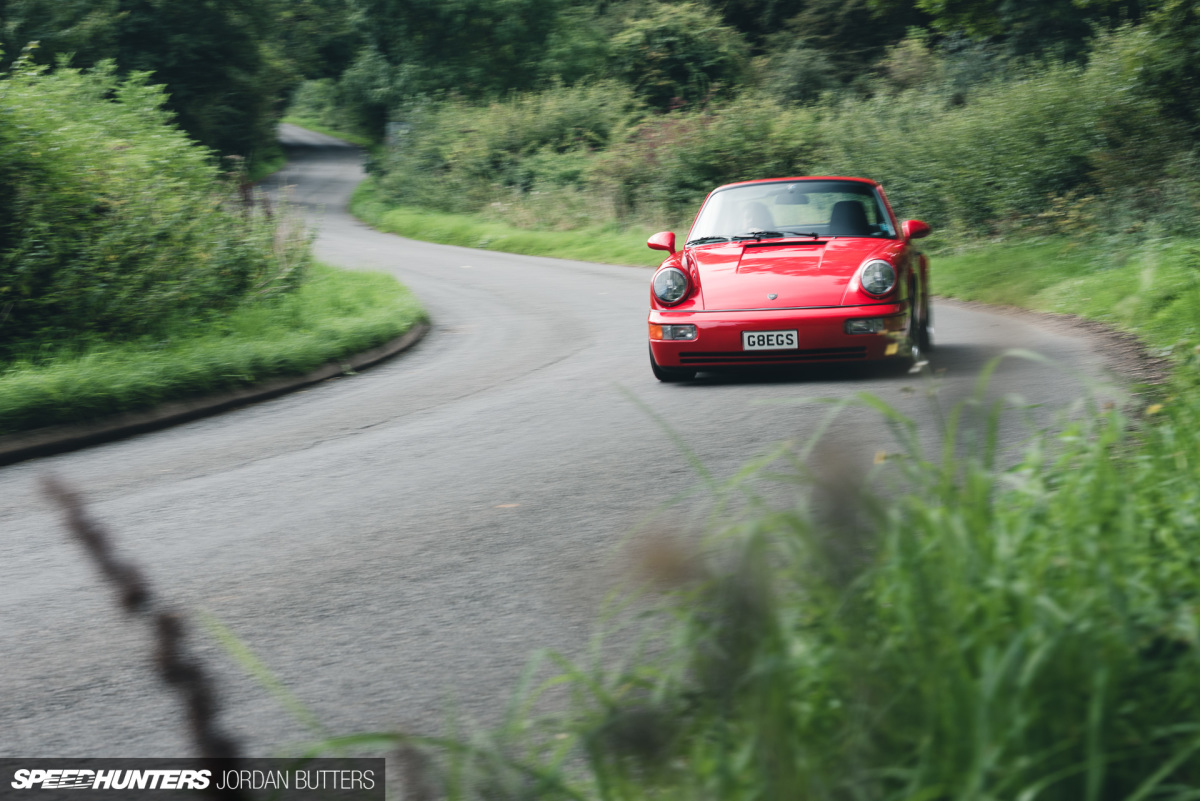 Even at driving height, the 911 remains perfectly usable, and the V3s give Greg the confidence to push the Porsche through the corners in a way that the aging stock suspension couldn't.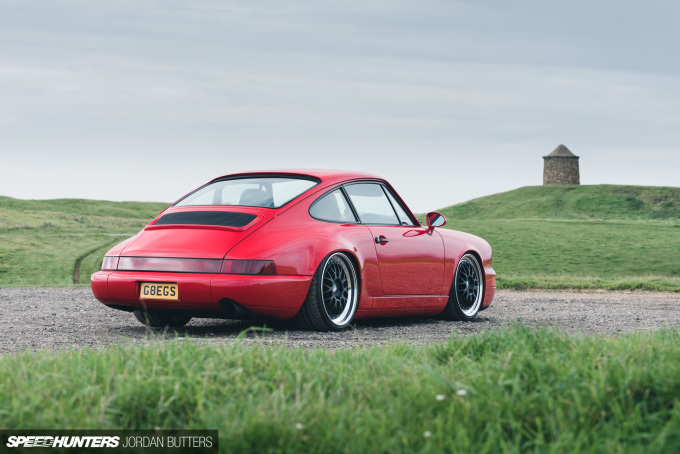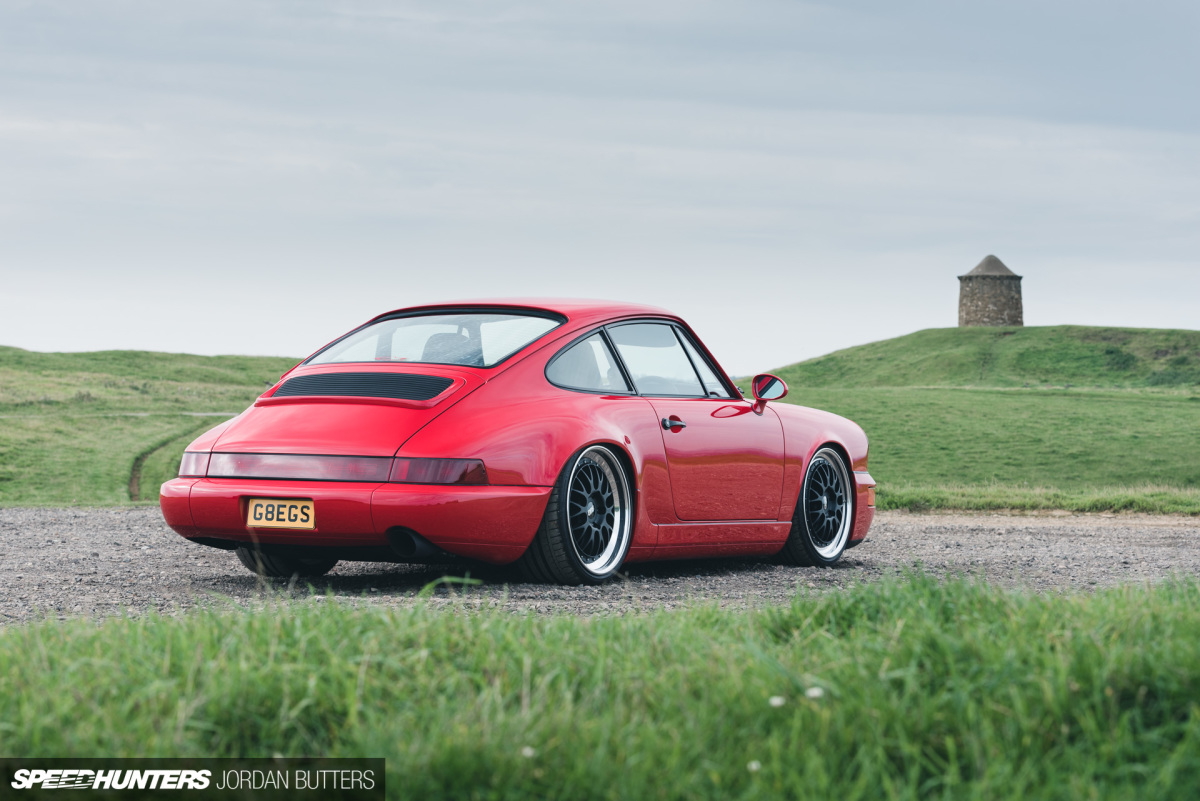 I say usable, but herein lies a caveat. The biggest negative for Greg and any Porsche fan is the cars' appreciating values. The ever-inflating Porsche bubble has well not only put cars like the 964 out of most people's reach by now, it's also had an effect on those who were fortunate or wise enough to buy at the right time.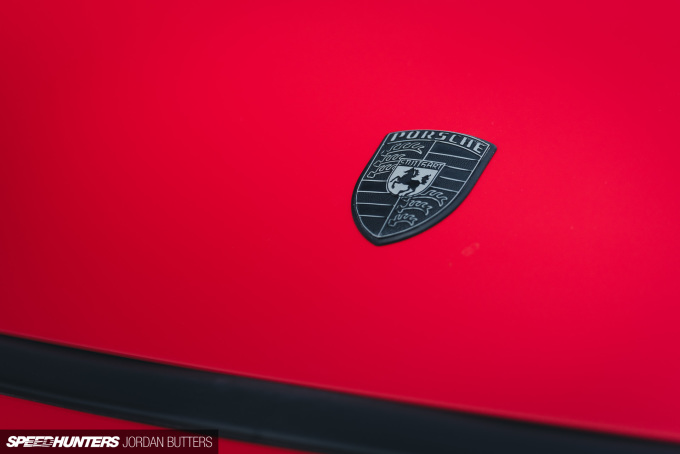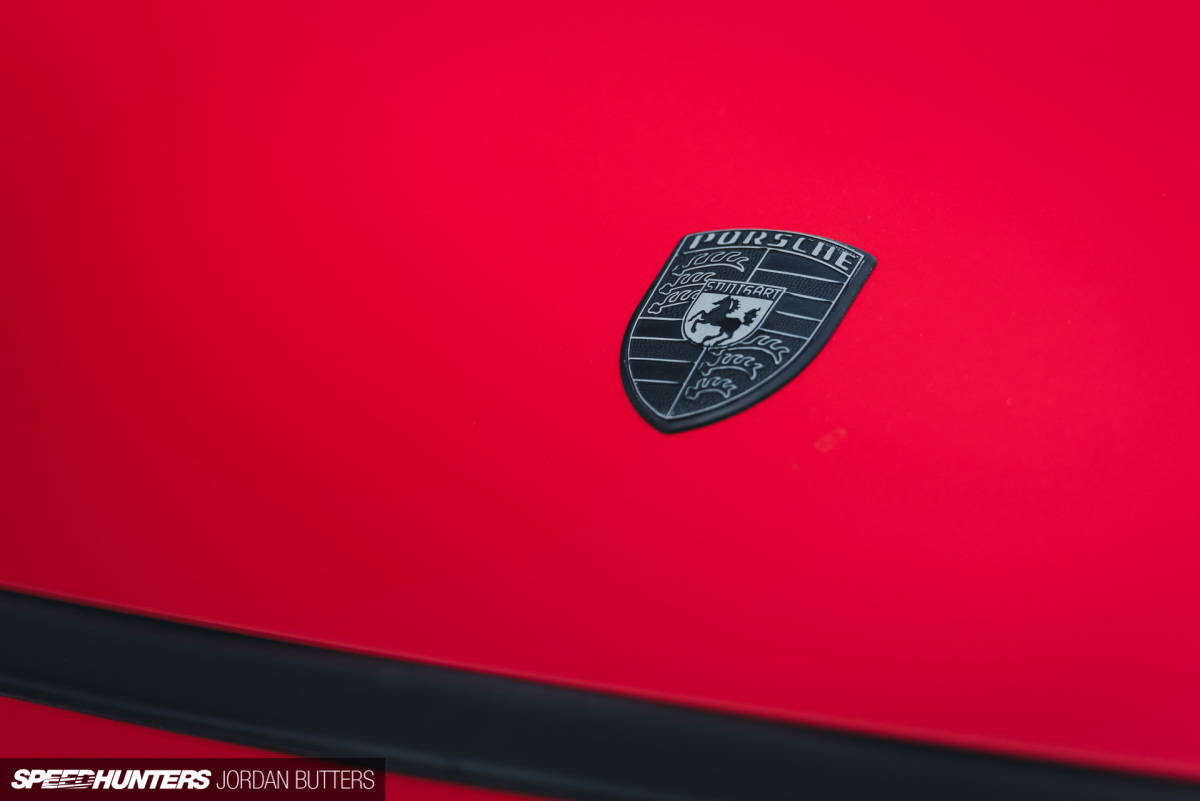 You see, where you might be happy to put wear and tear on a £15k, £25k or even £40k car on a regular basis, cars like this are reaching such astronomical levels of value that it affects the amount of enjoyment that true enthusiasts can get out of their Porsches.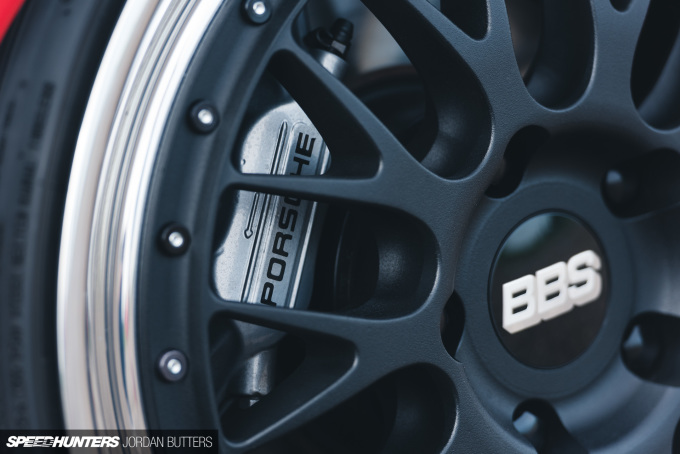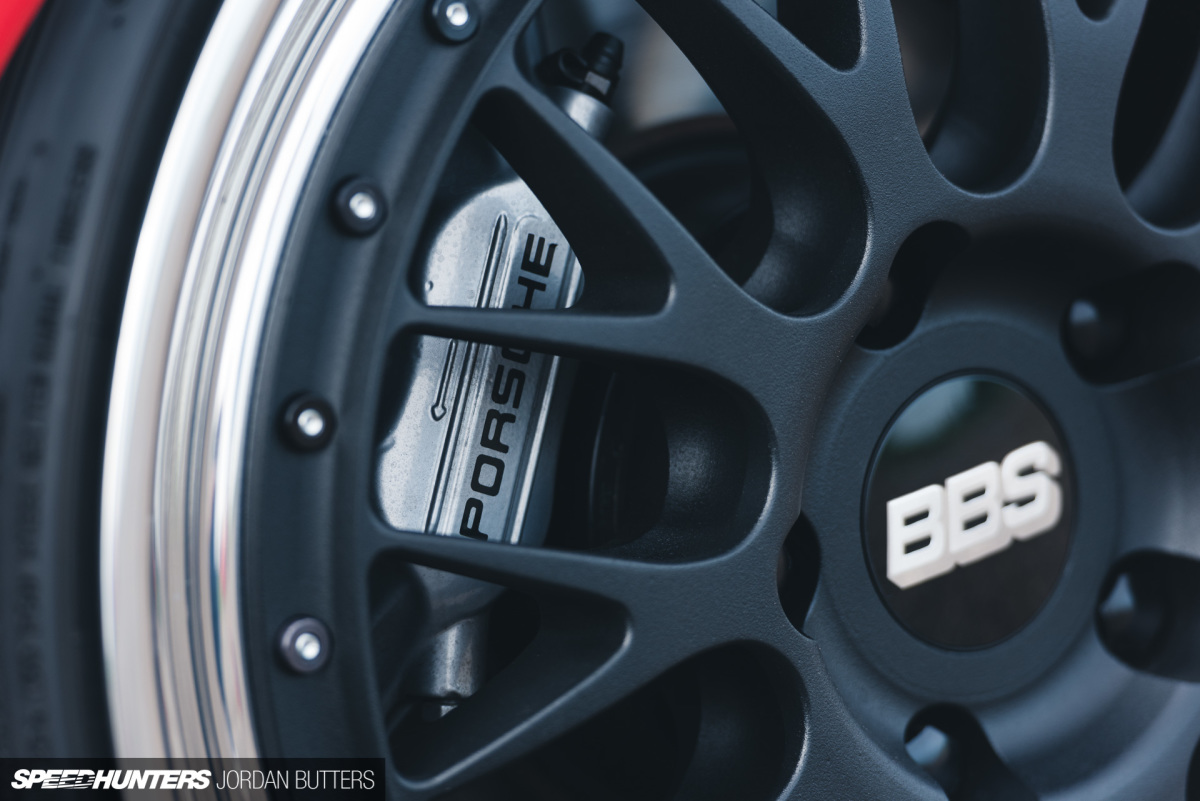 Gregs tells me that where he bought his first 964 for £12k, and the red one before you (in the sorry state that it was in) for £17k. After a long two years of poring over every detail in the build, and with essentially a new Porsche Motorsport-built engine inside, it's now valued and insured at over £70k. That's insane.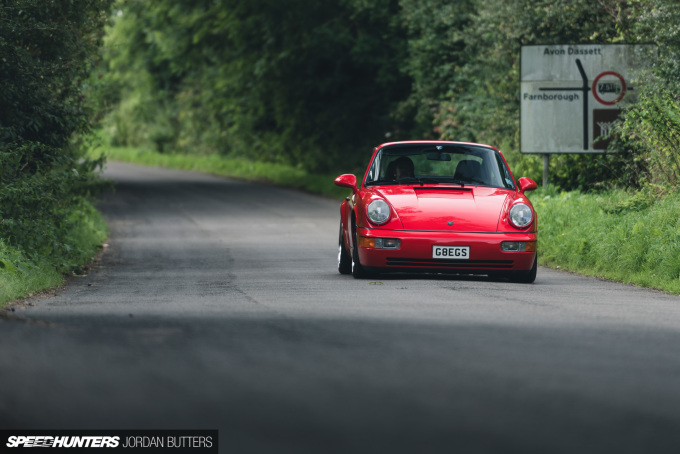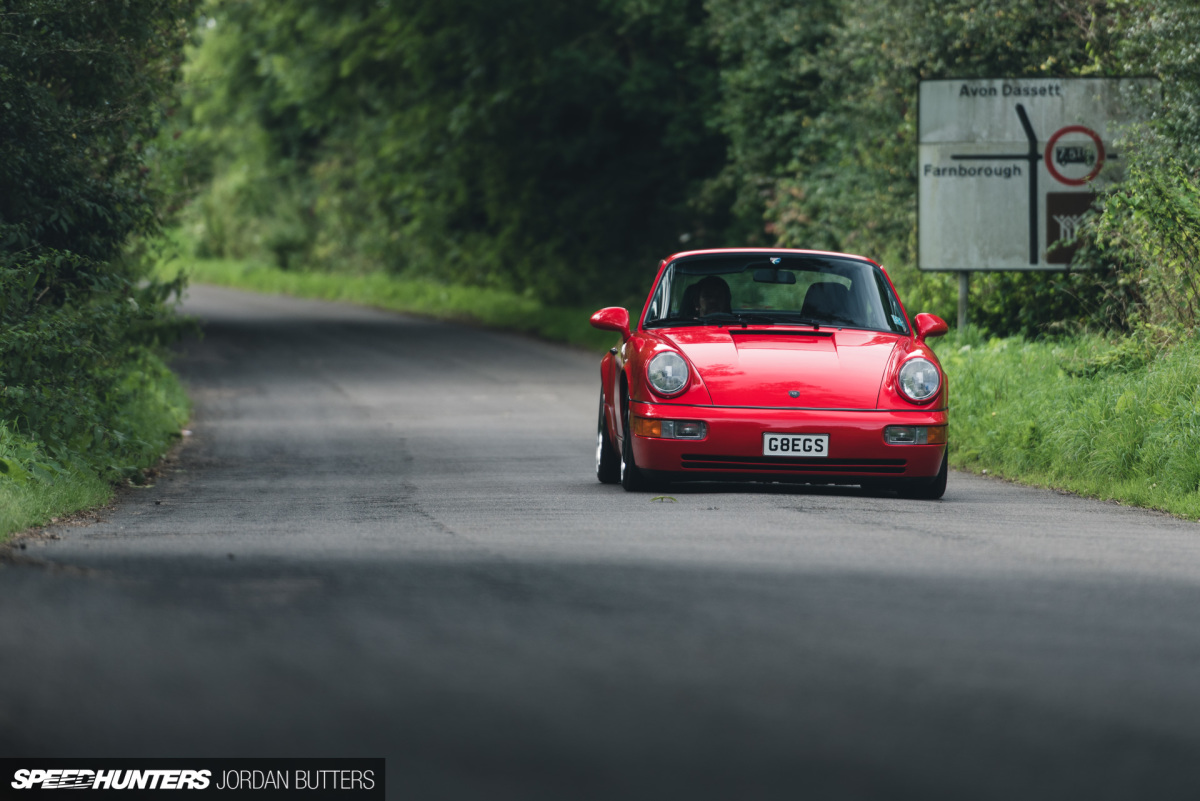 Greg still uses the car and takes it to shows on a fairly regular basis, but he tells me that its value does make him think twice about taking it out. For all the positives of the classic Porsche scene, and the boom that it's experiencing, how long before cars like this are £100k+ collector's items, destined for the insides of well-kept showrooms and locked away from the real enthusiasts?
There's not much anyone can do to stop that happening, and the bubble seems to keep on growing long after it was expected to pop. Get out there and experience a classic Porsche while you can, because I don't think that's a far-fetched proposition.
Jordan Butters
Instagram: jordanbutters
jordan@speedhunters.com
Cutting Room Floor