This isn't a story about a business and the fruits of their labour. Rather it's the culmination of one man's work and passion.
Although in its relative infancy as a registered business, Milestone71 and head man Richie Payne, started to build its foundations many, many years ago. Watching his father repair cars in the family-owned workshop just outside London, Richie was destined from a young age to end up with scraped knuckles and oil beneath his fingernails.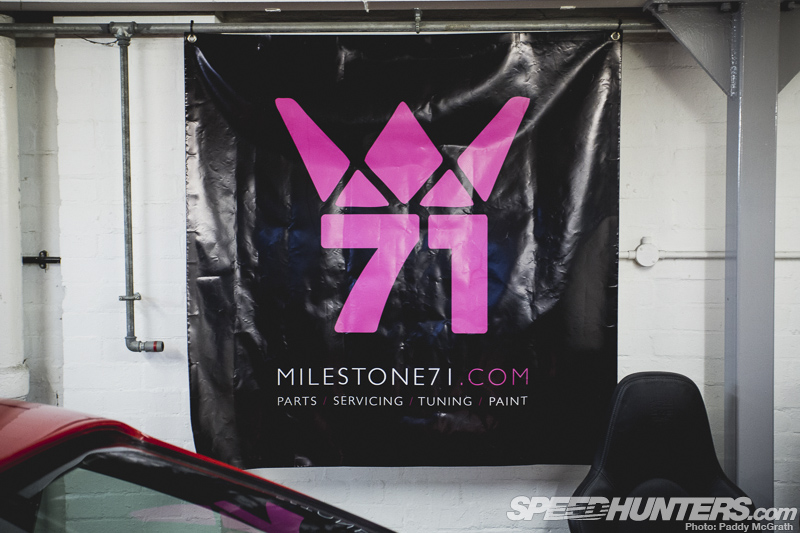 Skip forward to the present day and Richie, now a qualified and  factory-trained Porsche technician, is about to guide Milestone into its second year of business. You already know that there is quite a lot of substance behind that branding.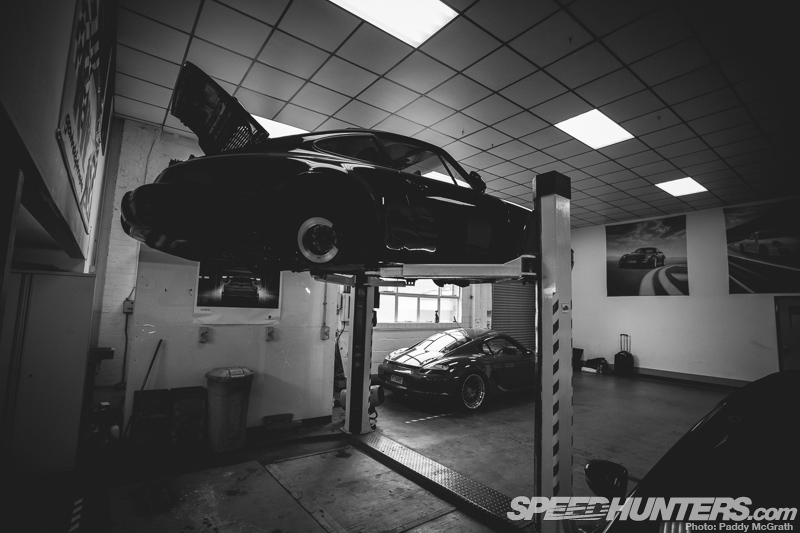 Why the name? Well, it was a personal event for Richie to establish his own business. This, coupled with the fact that his dad originally set up shop in the same premises in 1971, and the name Milestone71 was born.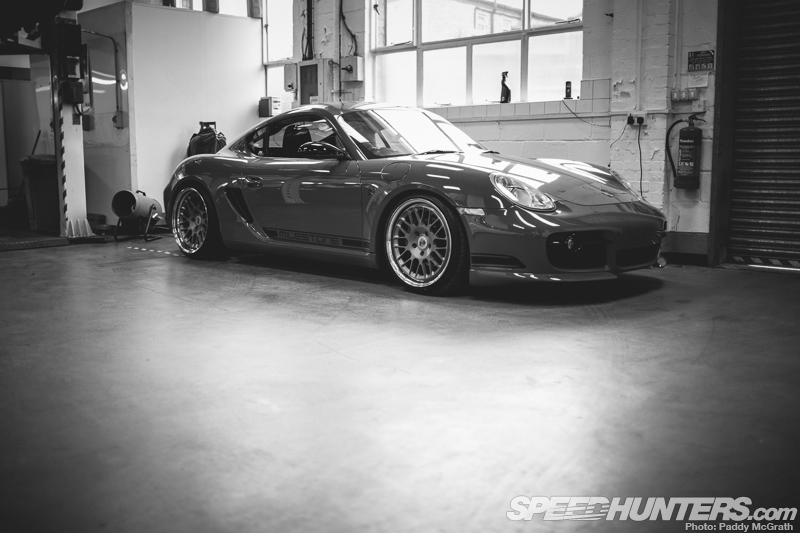 Whilst the operation is small, the quality of cars passing through Milestone 71 is a testament to Richie's rigorous work ethic. Take his personal Cayman for example (which is still a work in progress) and you begin to appreciate his taste and attention to detail. Sat on KW Variant 1 suspension with Rotiform rims and a flawless paint finish, these are just the obvious parts involved in the build. It takes a second to notice the Milestone banner on the side of the car, then you take a closer look at the gas-flowed custom exhaust.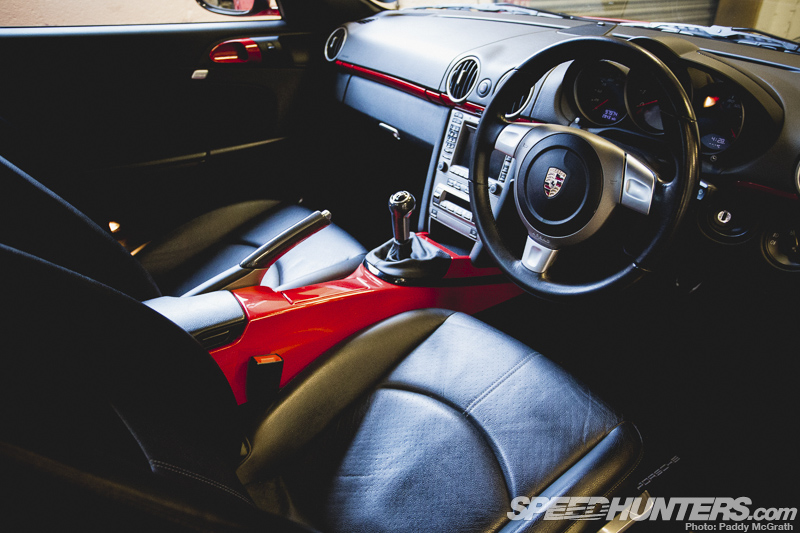 Inside is relatively stock, except for the body coloured pieces of trim and centre console.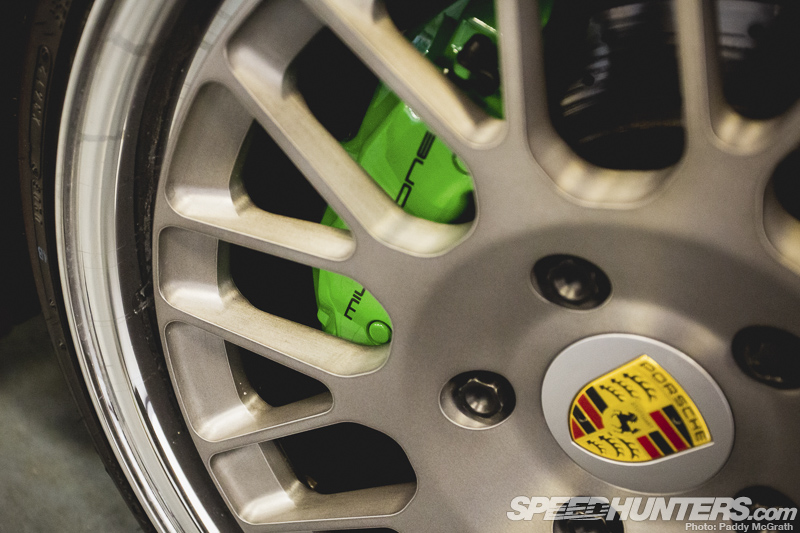 Behind the Rotiforms are custom-painted and branded Milestone brakes, but these are only a temporary solution…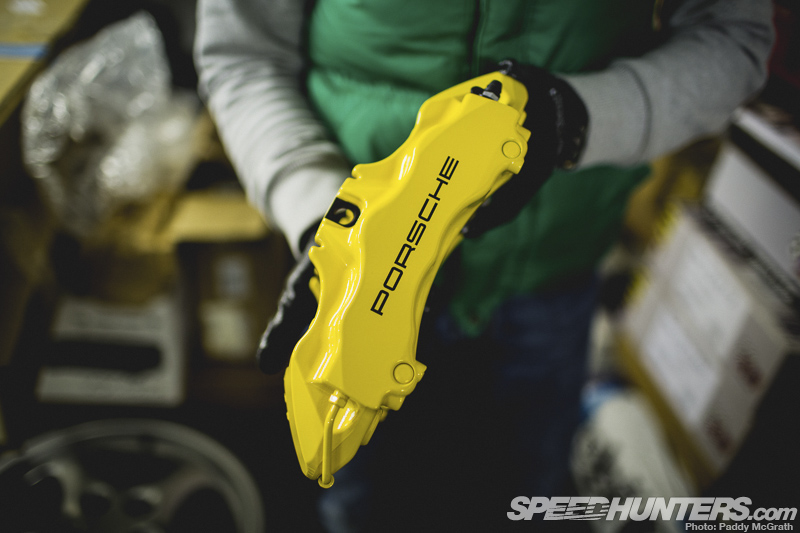 … as Richie is planning to install these monstrous Porsche Carrera Cup Car brakes with floating carbon discs in the immediate future.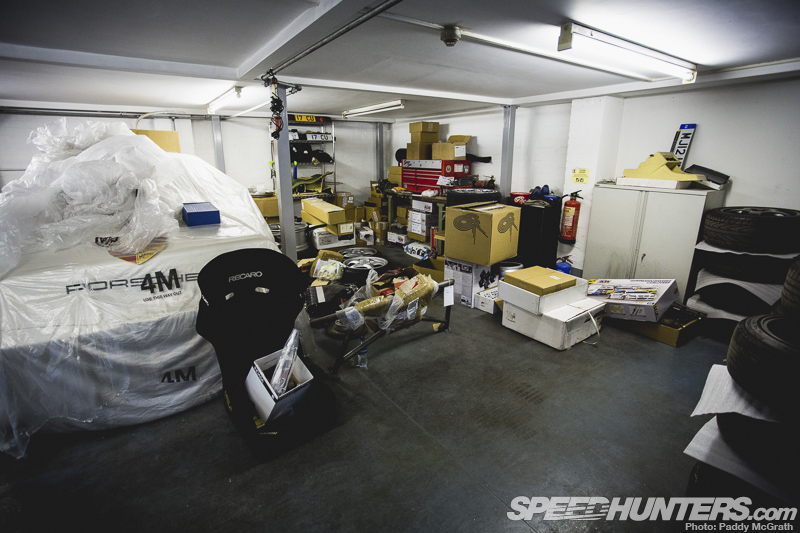 I happened to catch Richie at a pretty bad time; the day immediately after Ultimate Dubs where Milestone had, if I remember correctly, at least four cars on display including the supercharged Golf we featured last week.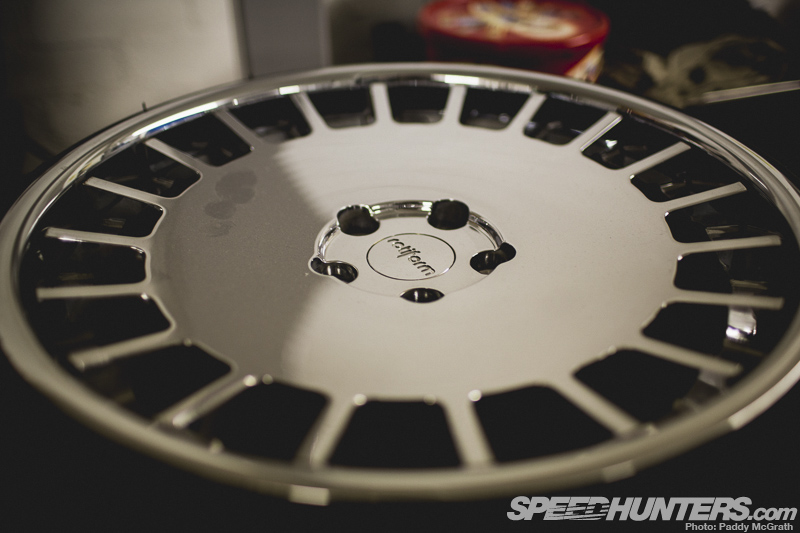 You'll notice a theme with Rotiform here as Milestone are an official UK distributor for the Californian-based brand.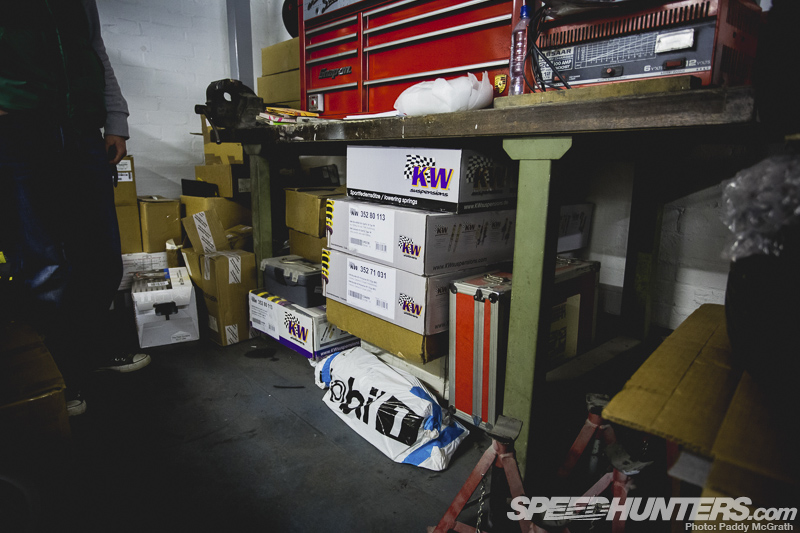 You'll also notice, and for the same official purposes, Milestone's penchant for KW Automotive Suspension. What I quite liked though, is when Richie spoke about either company (and Air Lift Suspension, another company he is an official distributor for), he did so with genuine passion and enthusiasm. You know he's not reselling these products because he has too: it's because he uses these parts on his own vehicles and solidly believes in everything he installs.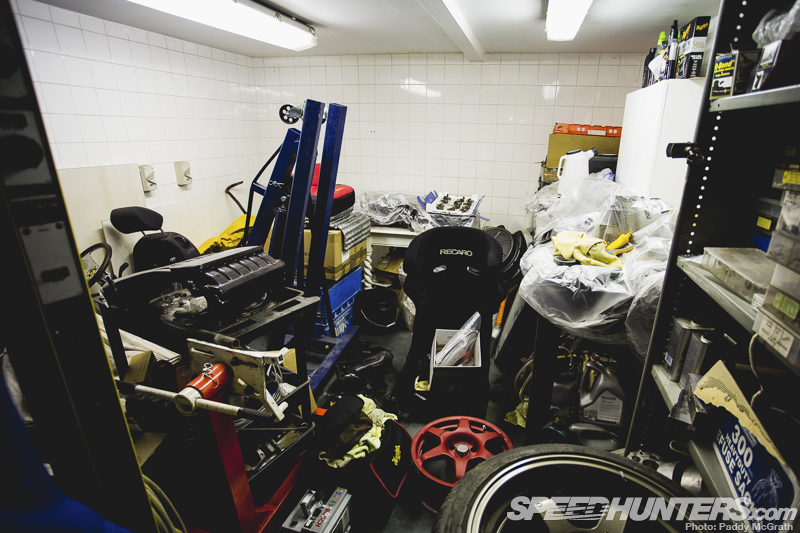 I had to persuade Richie to allow me into this room of apparent chaos. There's just something about the mayhem that intrigues me. If anything, I think it's a sign of honesty in workmanship.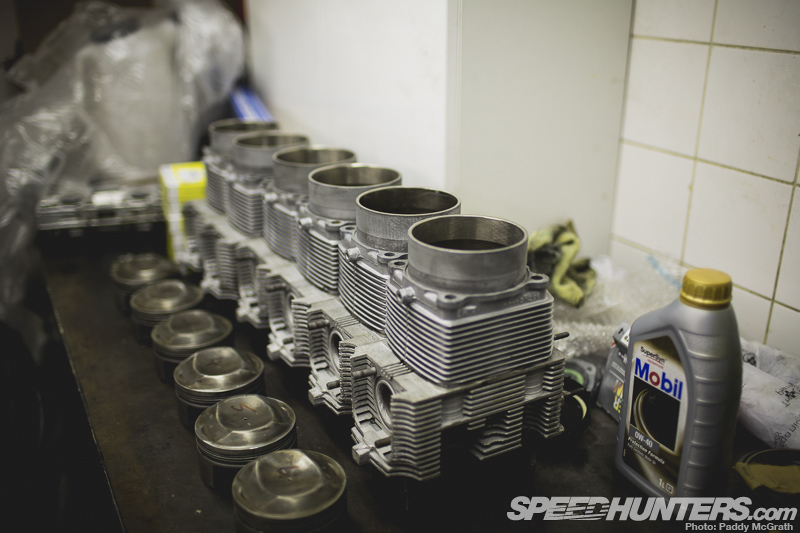 On the bench was a 3.6 litre motor being rebuilt for a customer's 964.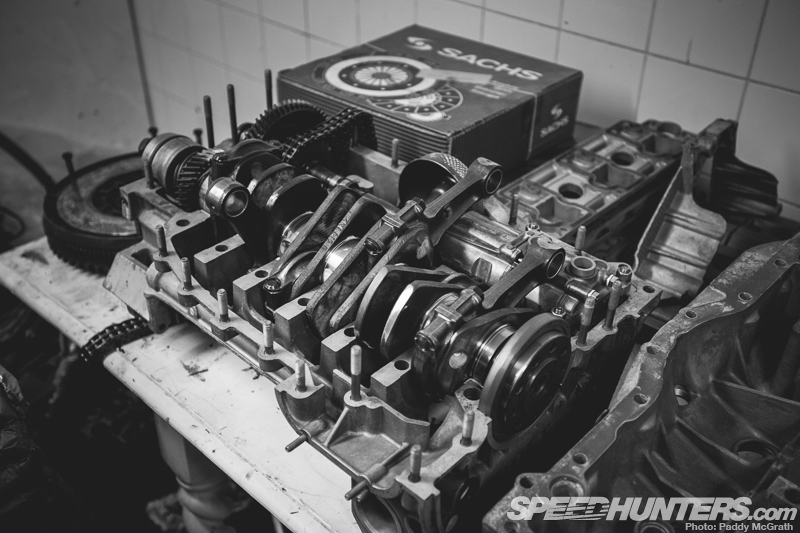 I find flat sixes fascinating objects, and Richie's enthusiasm in his explanation of how it all goes together was contagious.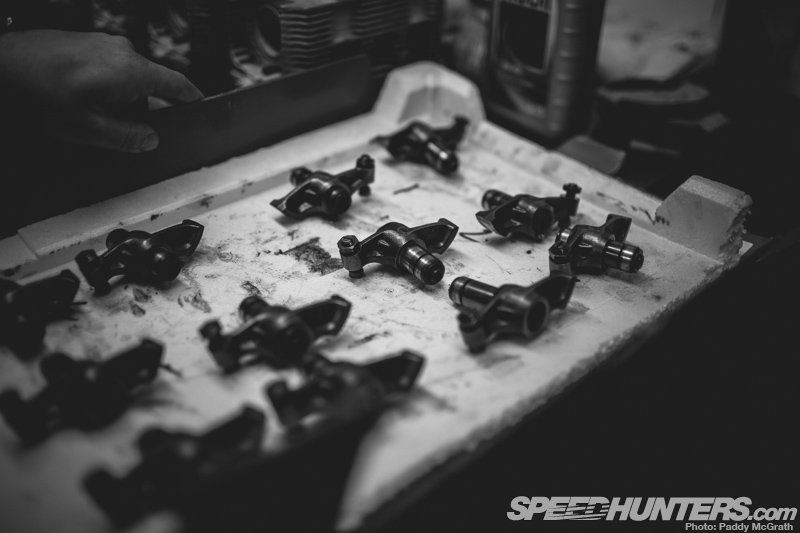 Mind you, I'm glad it's him rebuilding it. Where do the foo-foo valves go again?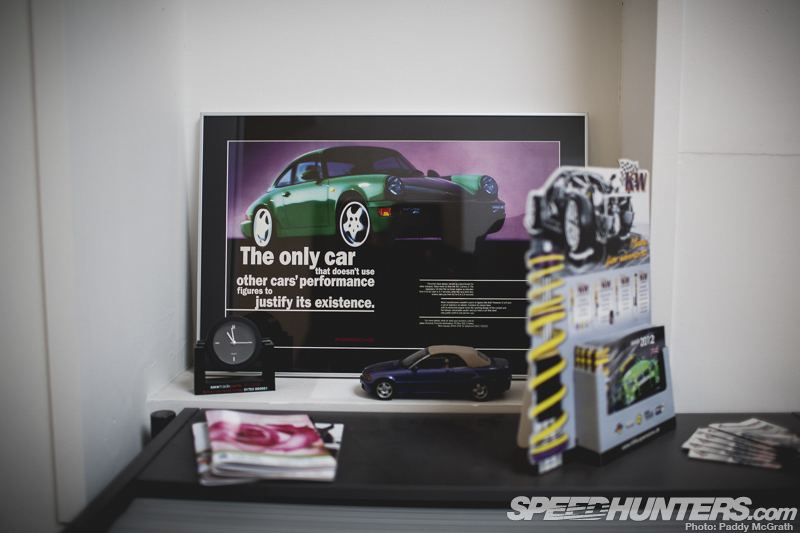 Dotted around the workshop are all these little touches that tell you there is genuine passion inside these walls.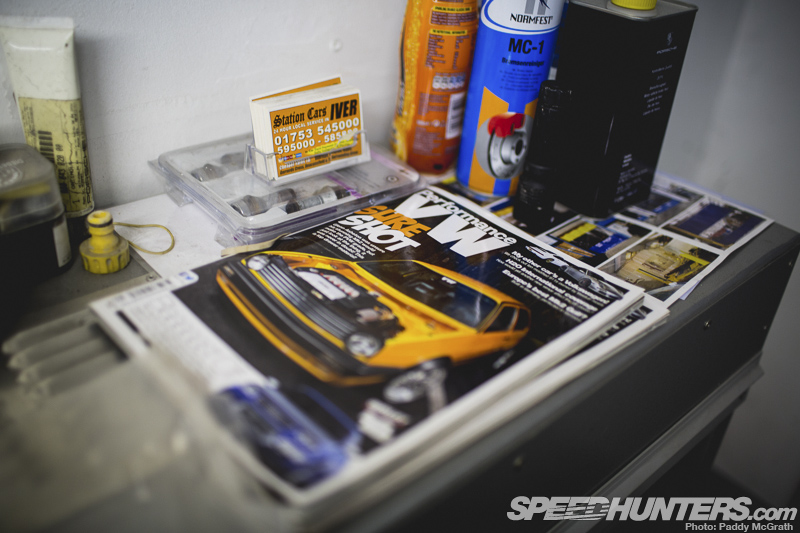 It's not just Porsches either. Richie has an award-winning history with previous Volkswagen builds, something he is keen to continue as a Volkswagen/Audi specialist too.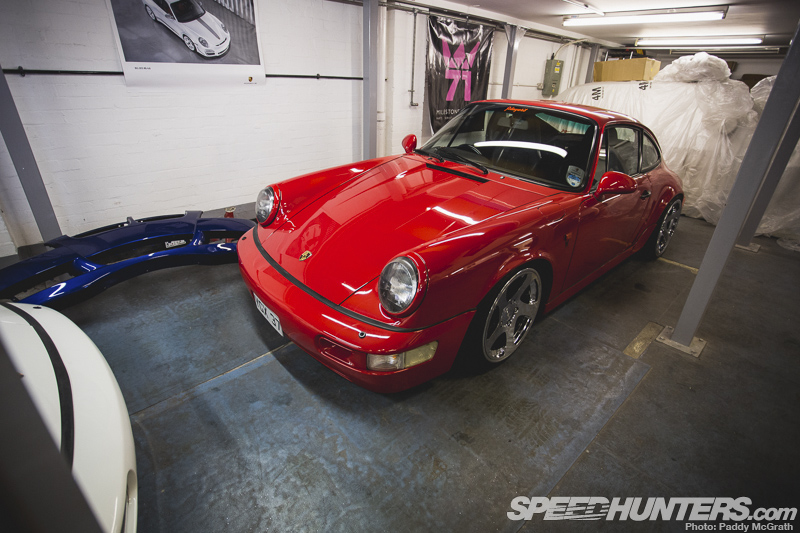 The star of the show for me though is his other personal car, this 964.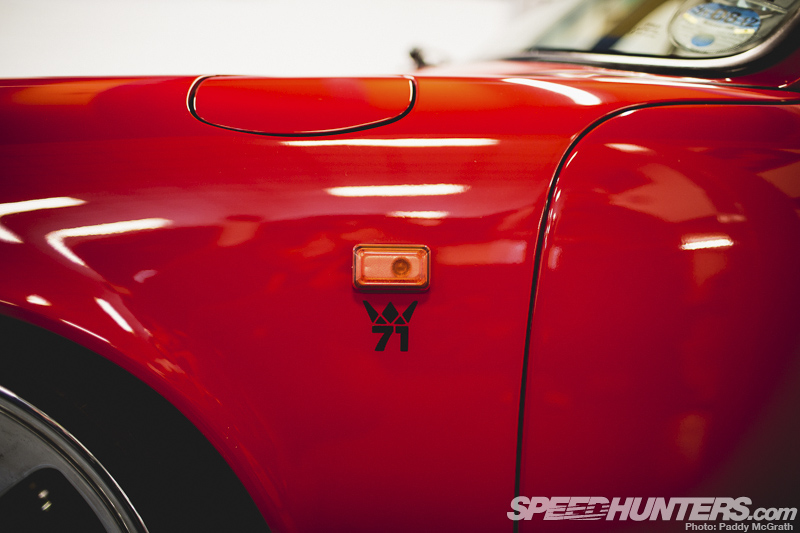 When Richie talks about this car, you know it's the car he'll keep forever.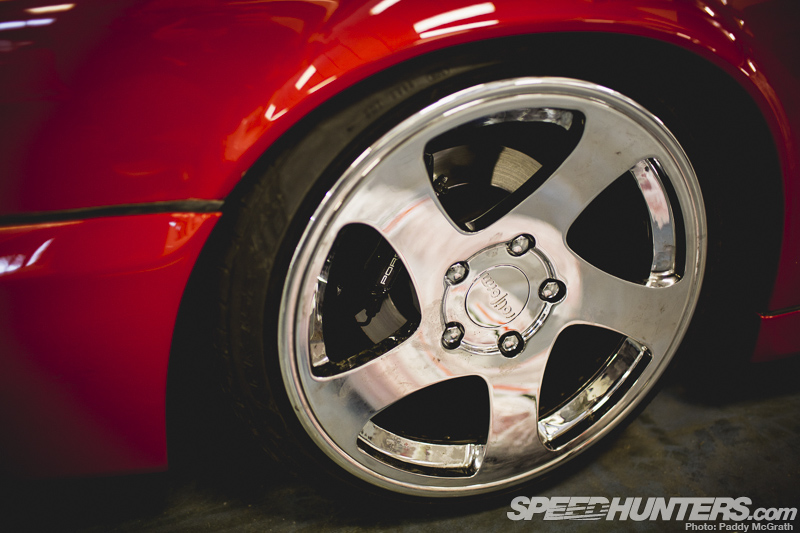 The car is probably more recognisable when on its more familiar Rotiformed BBS RS, but nonetheless these TMBs give a different sort of look to the build. If memory serves me correct, these are the exact same wheels that Rotiform's Brian Henderson ran on his 964 in California.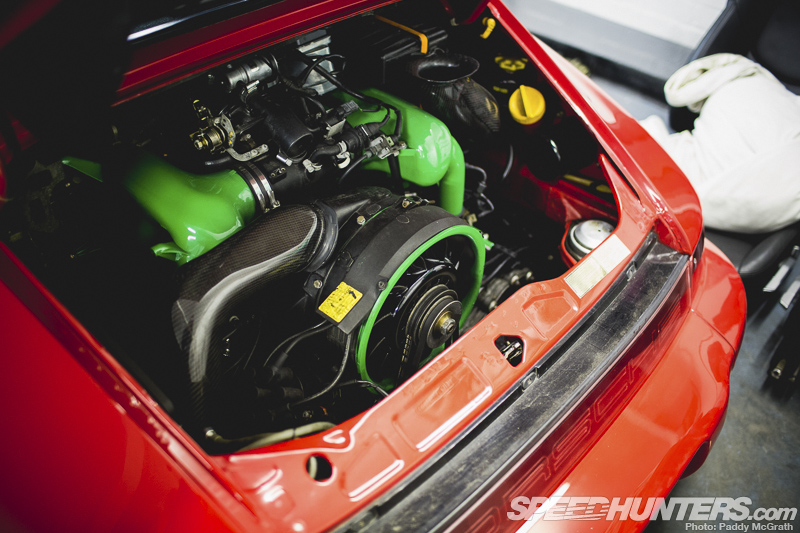 Again, this build is all about the hidden details.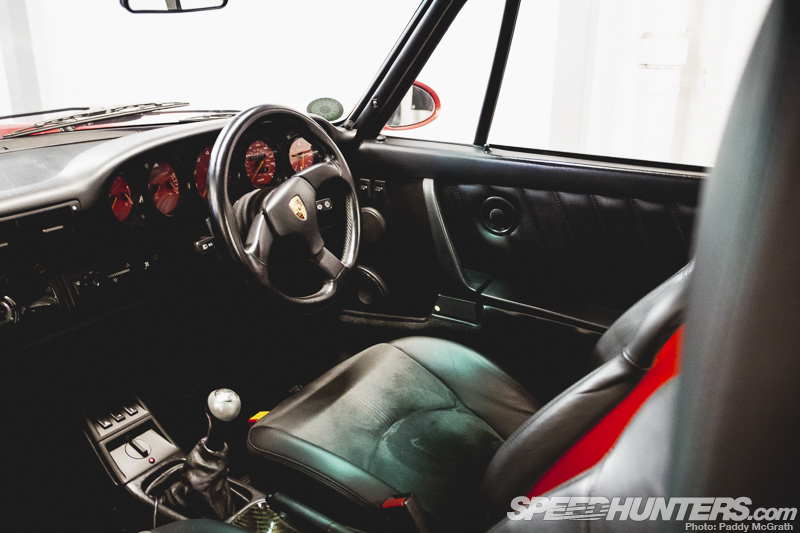 The dashboard is from a 993, whilst the seats are Sport items from a 997.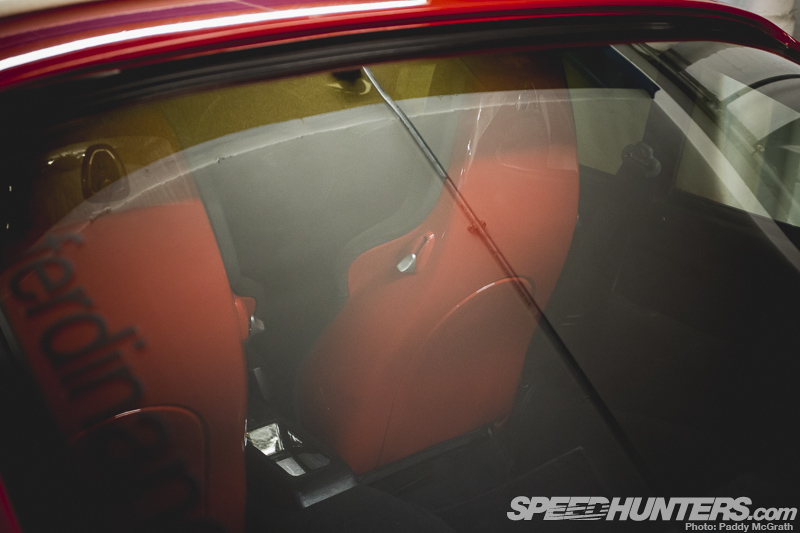 I'm a sucker for the colour coding. It just adds that little bit more to a great build.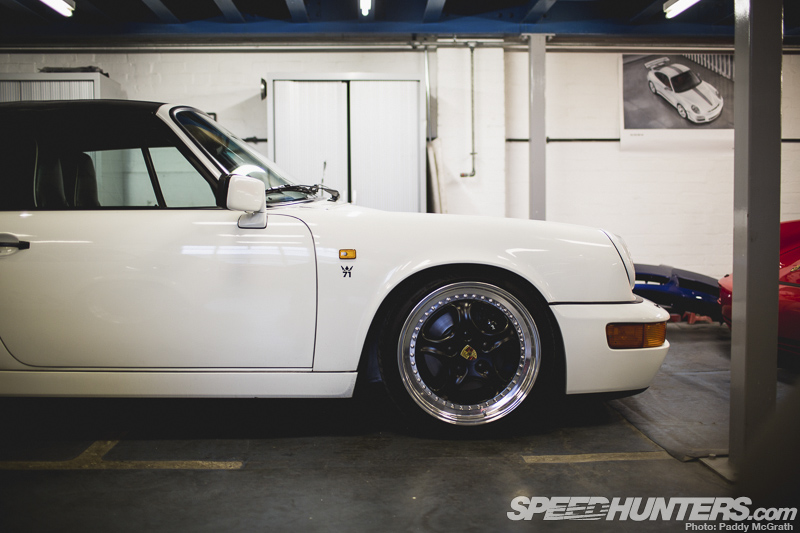 This cabriolet is another of Milestone71's works.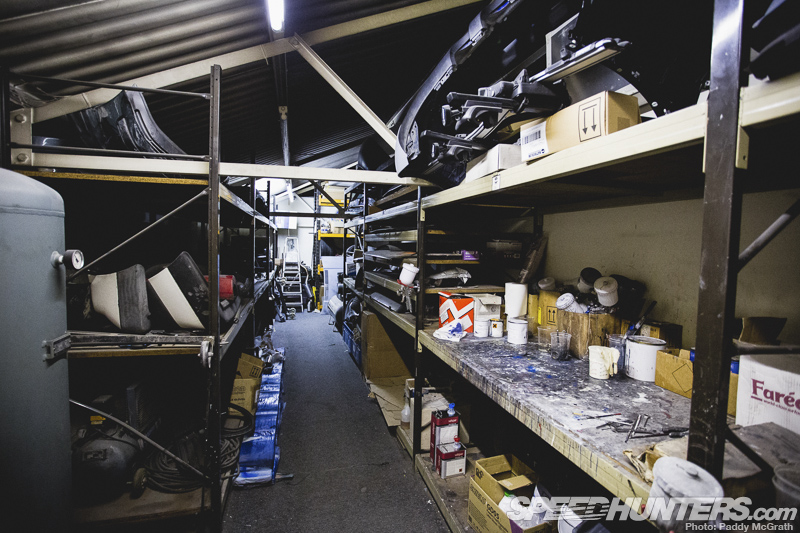 Upstairs and out of sight from the rest of the world is the result of years of parts acquisition syndrome.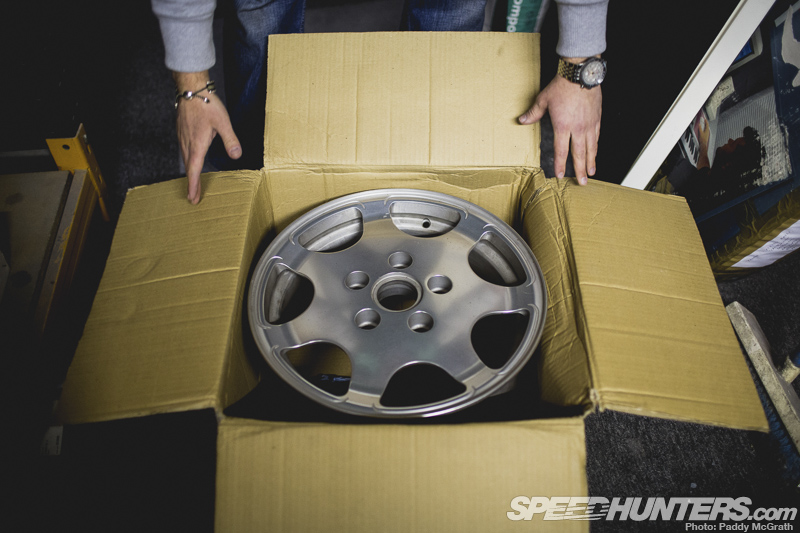 This box contains one of Richie's most prized possessions – an über rare Porsche drop forged Silver Rose wheel in 16×8.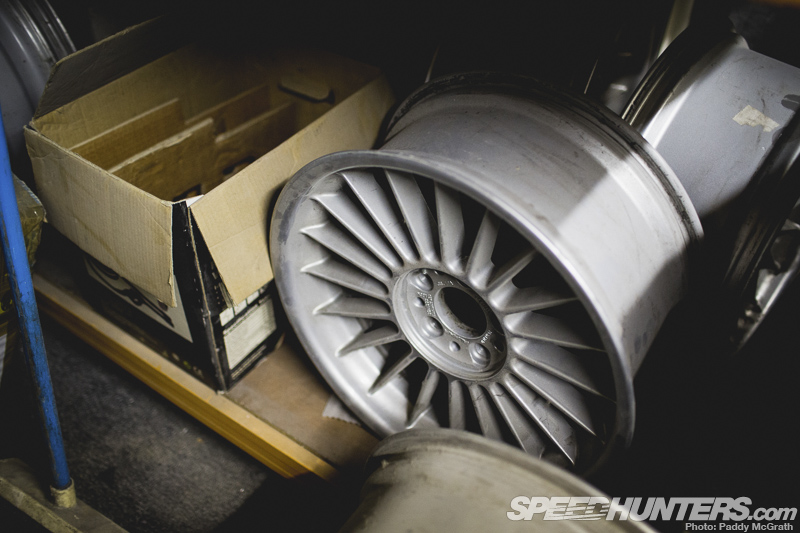 Hiding away in another corner is a set of BMW Alpina wheels.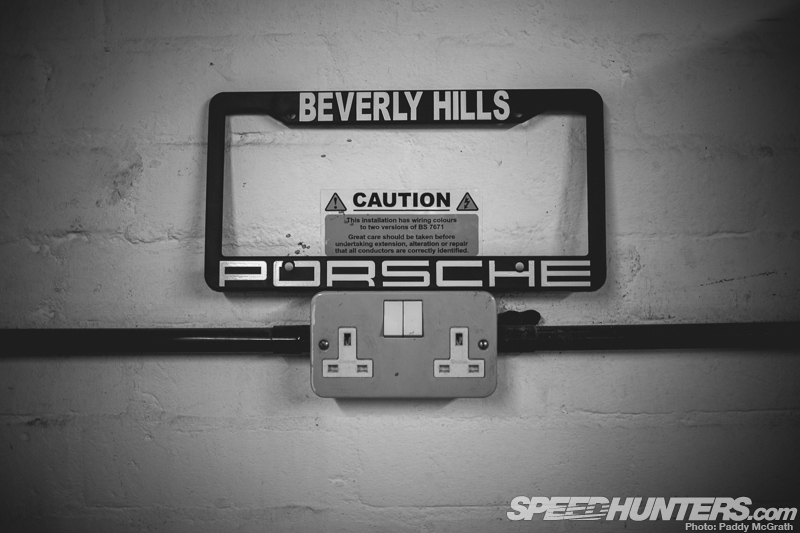 In fact, the place is full of interesting little details.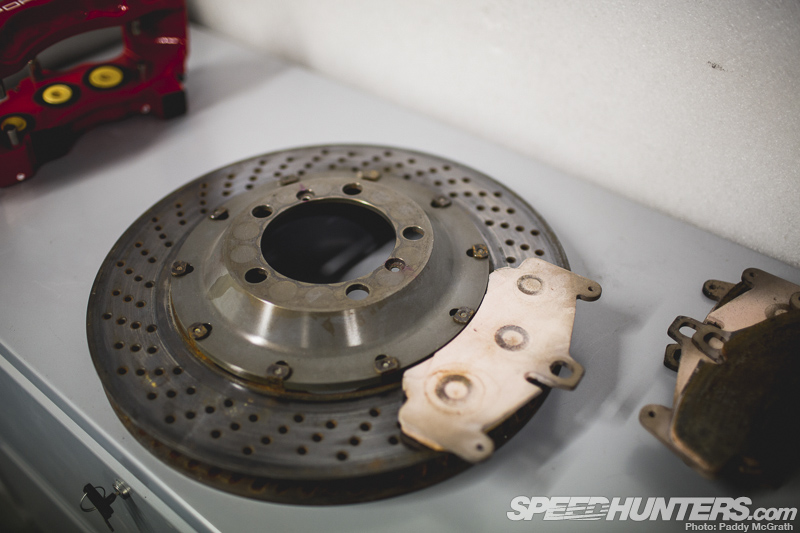 These are the floating discs intended for the previously mentioned conversion on his Cayman. They are absolutely massive. Seriously, I'm annoyed that I didn't put my phone or something in there for scale.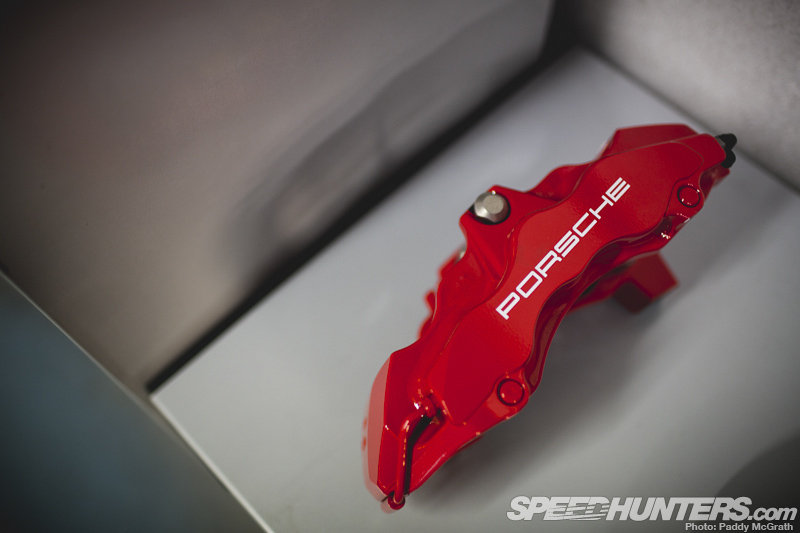 Another set of calipers to suit.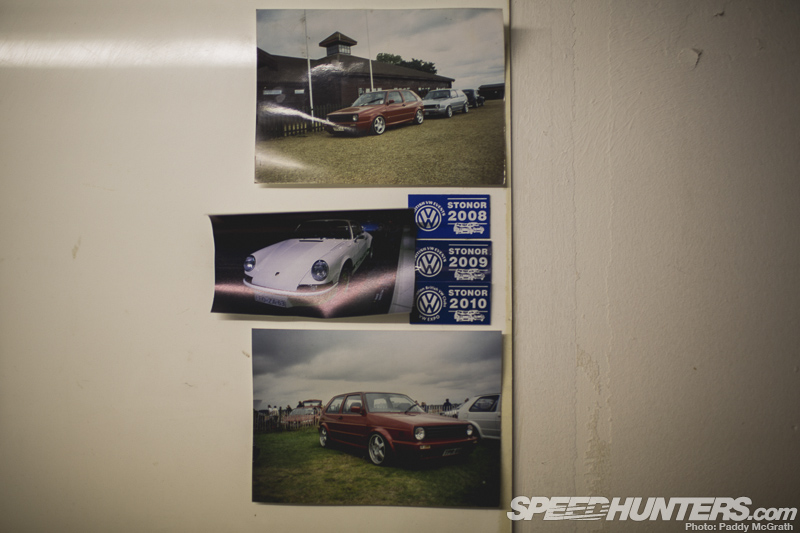 Further little memoirs of Richie's past Volkswagen life…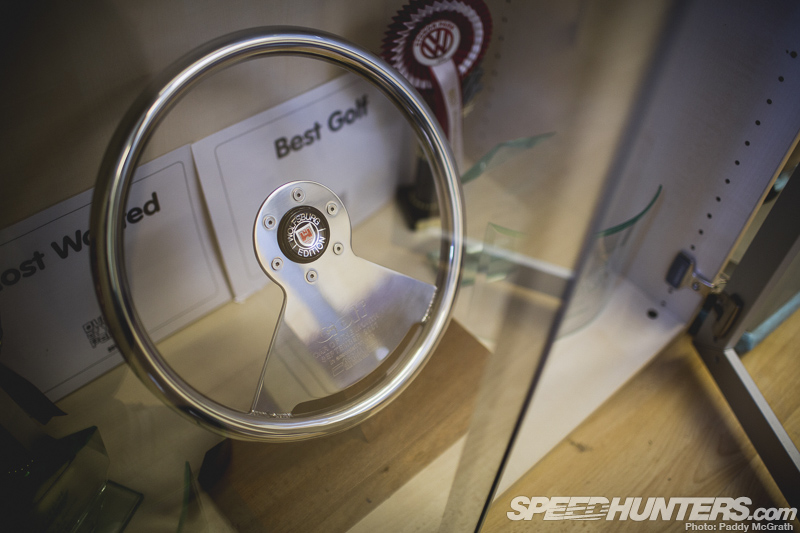 … although these mementos are just a little bit more impressive, don't you think?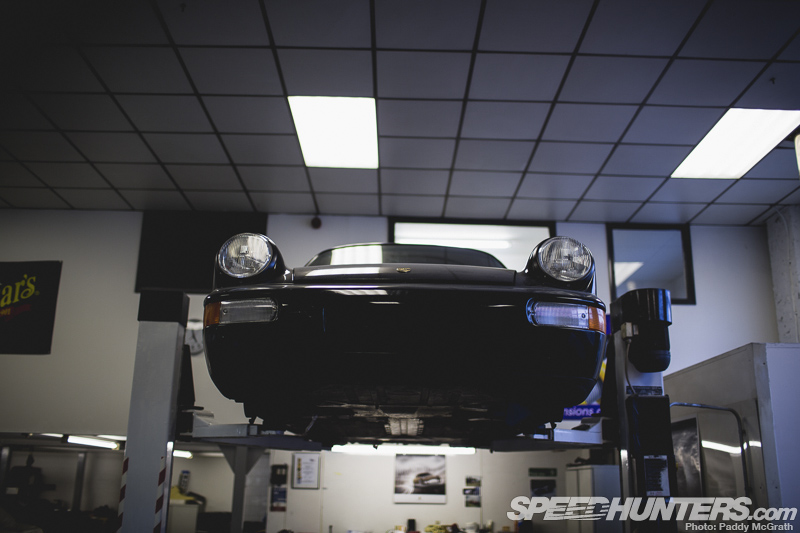 With Wörthersee in Austria about to kick off in a couple of weeks, you know it's going to be full steam ahead for Milestone71. With just a little over a year beneath its belt, and already some memorable builds to its name, the future is certainly bright for Milestone71.
Paddy McGrath
Twitter: @PaddyMcGrathSH
Instagram: speedhunters_paddy
paddy@dev.speedhunters.com
Car Builders on Speedhunters
Behind Closed Doors – The Shed
---
I just want to say a special thanks to Richie, his dad & Richie's girlfriend for their hospitality and for helping us shoot the Players Golf on location too. You rock!