The first time I saw a Honda S660 outside of a Honda showroom was on the winding roads of the Hakone Turnpike.
The car's owner, an older gentlemen, was out for a spirited drive, and didn't appear to be afraid of unleashing all 64 ponies from the 660cc turbo three-cylinder engine. Being incredibly lightweight and having a mid-engine layout, the S660 has sublime handling, something that was reflected in the way he was attacking the touge.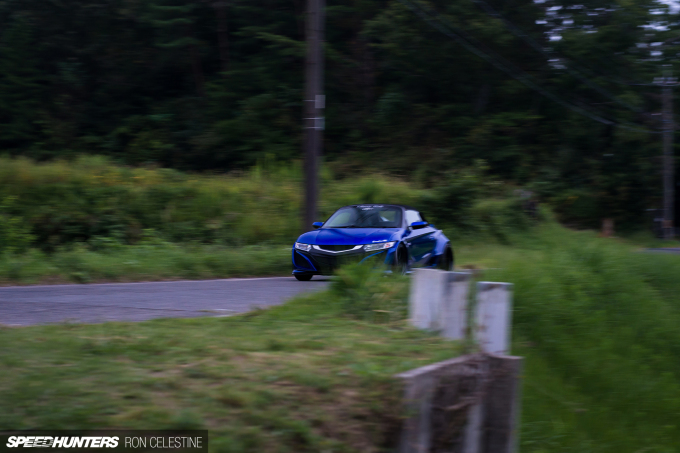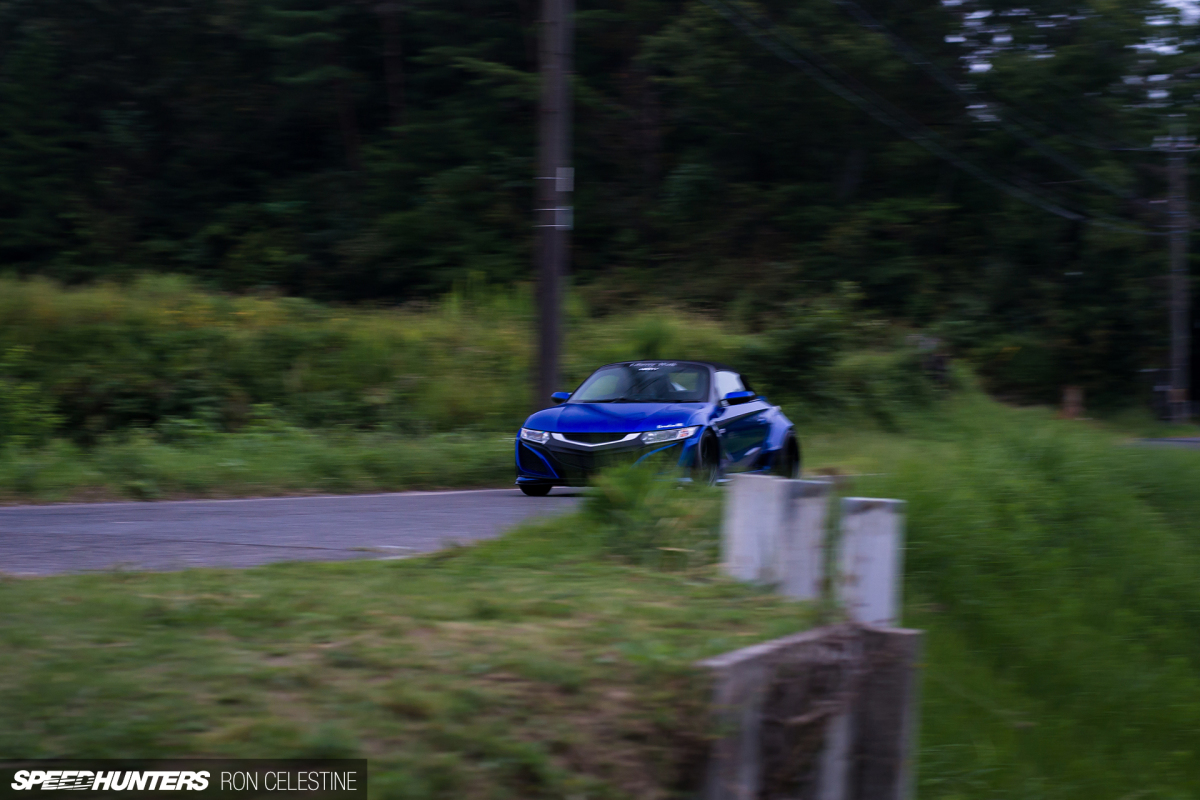 The massive smile on the owner's face as he drove away was all that I needed to see: I had to drive one. Fast forward a few months later till last week, when I found myself standing in front of yet another S660, but one that's a little different than showroom standard. This one was built by our good friend Kato-san of Liberty Walk.
Kato-san has transformed the S660 into a miniaturized LB Performance NSX, borrowing design elements from the futuristic supercar while adding his signature style into the mix.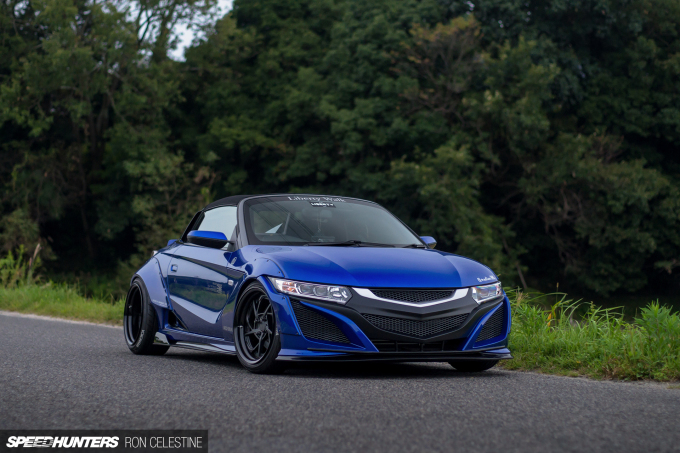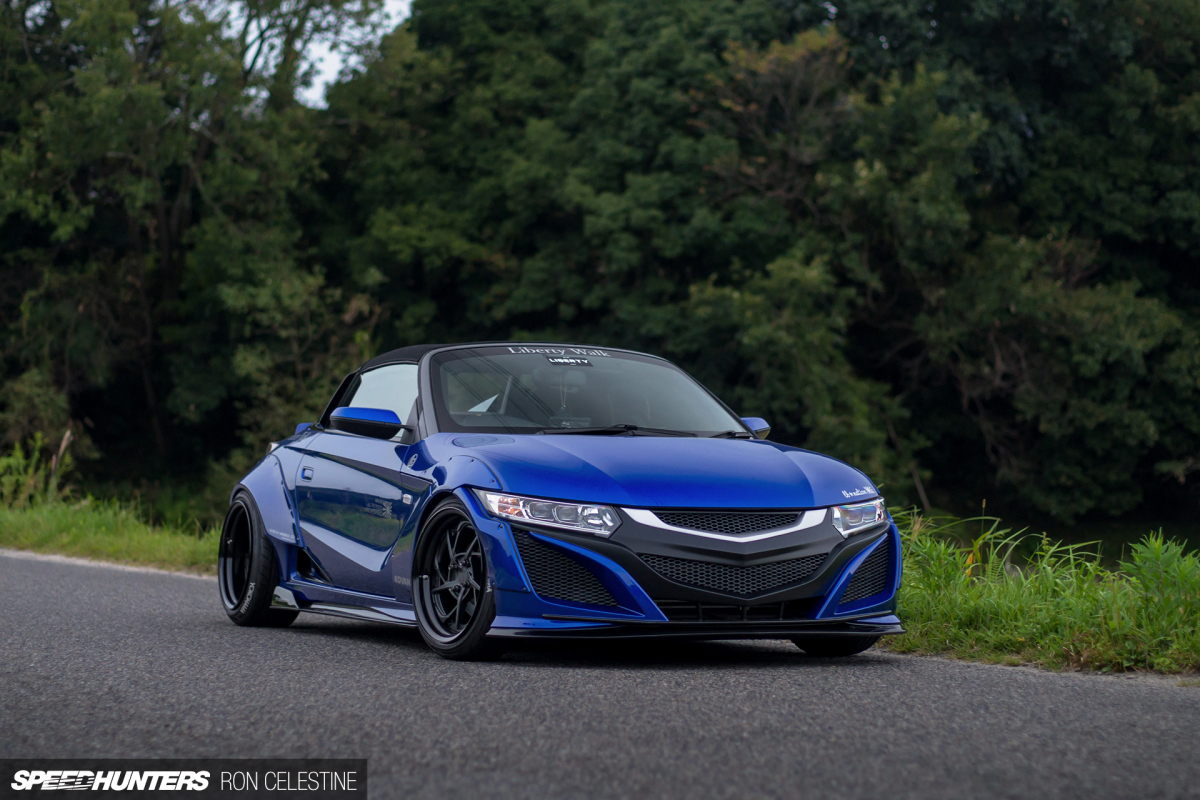 Although the S660 is something far removed from the exotics that Liberty Walk has earned a reputation for working on, nothing was held back with the 'LB Works SSX-660R'.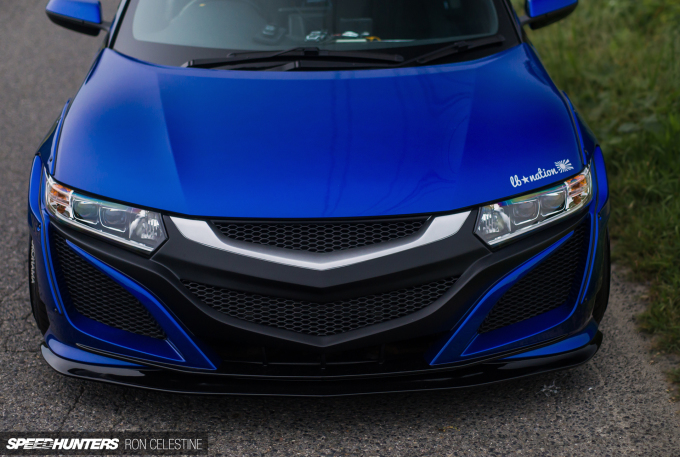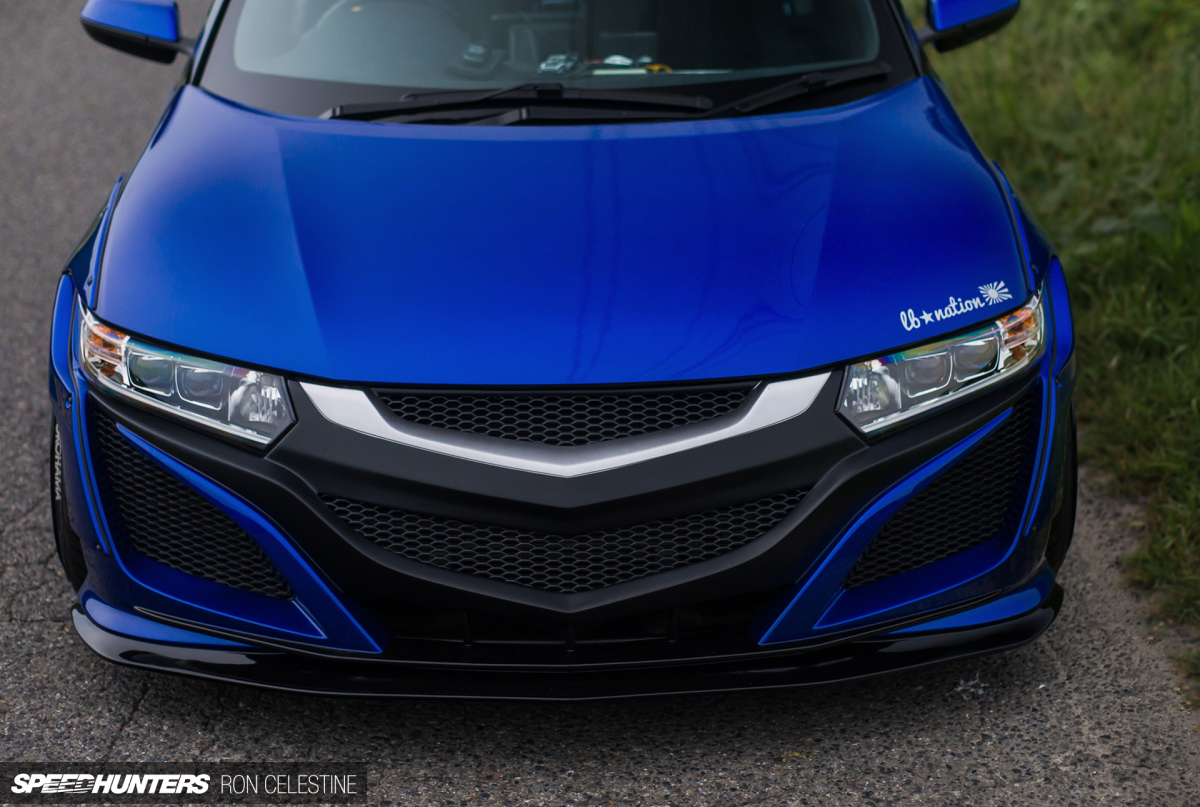 Starting from the front, the LB Works upgrade comes with a completely redesigned front bumper which gives the car a baby NSX look.
Next up are FRP side skirts and, you guessed it, bolt-on overfenders.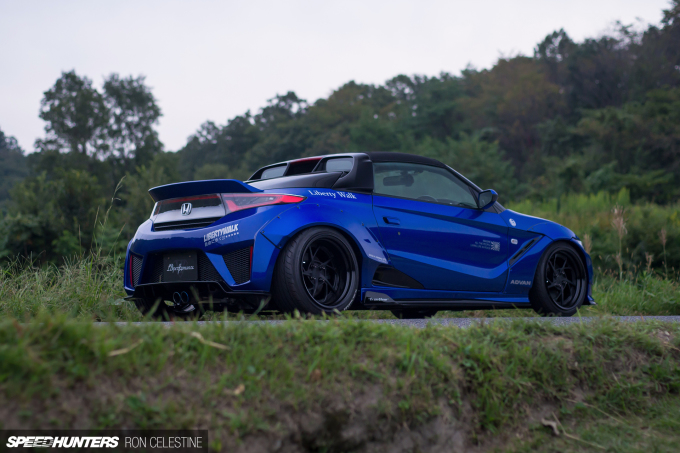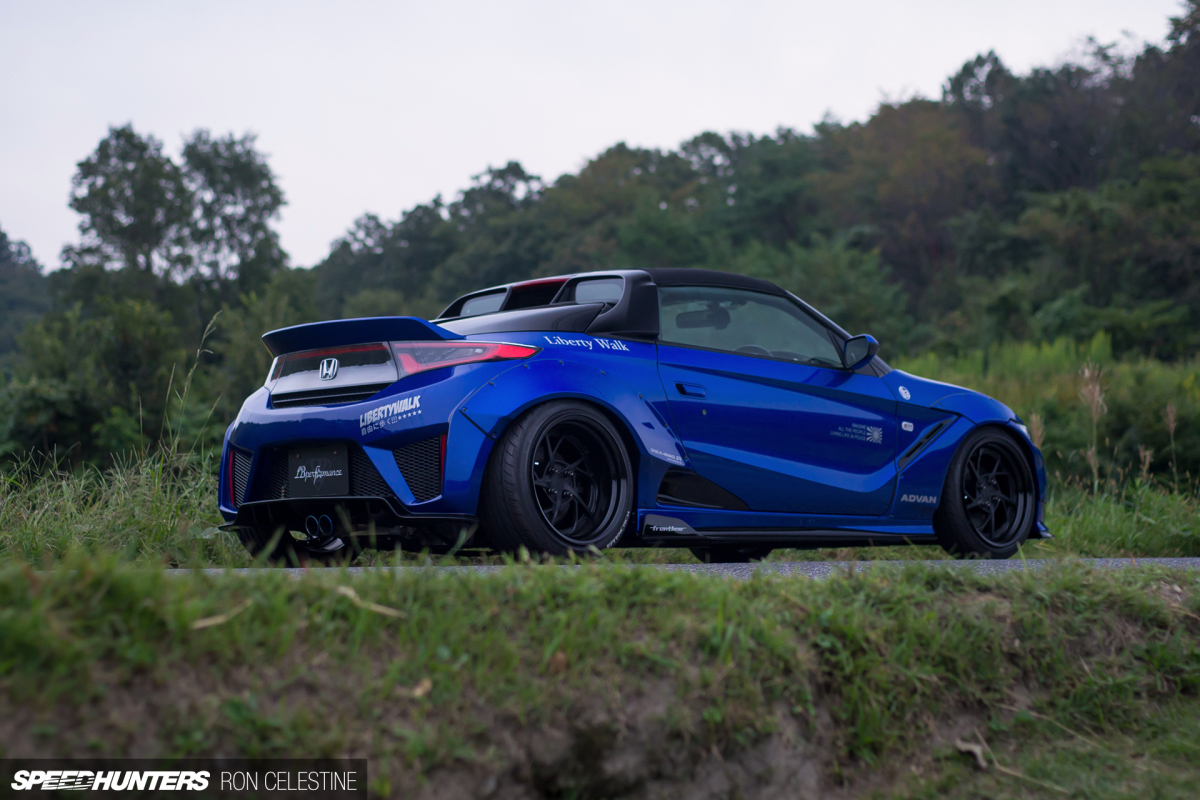 Liberty Walk overfenders always add extra aggression, but with the LB Works SSX-660R there's a cuteness factor at the same time, something perhaps due to how small this car is. Really small.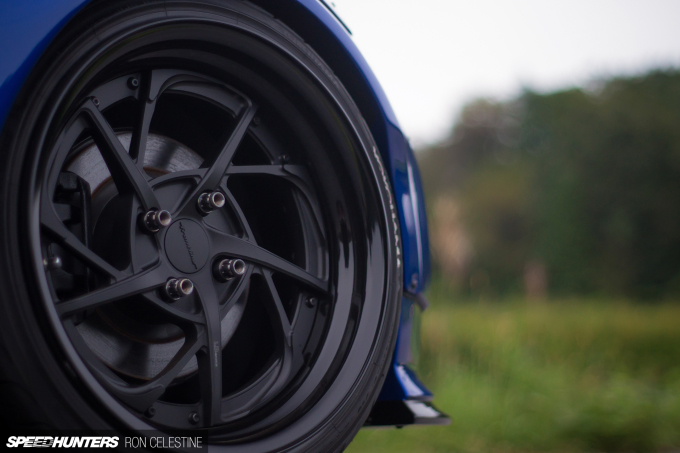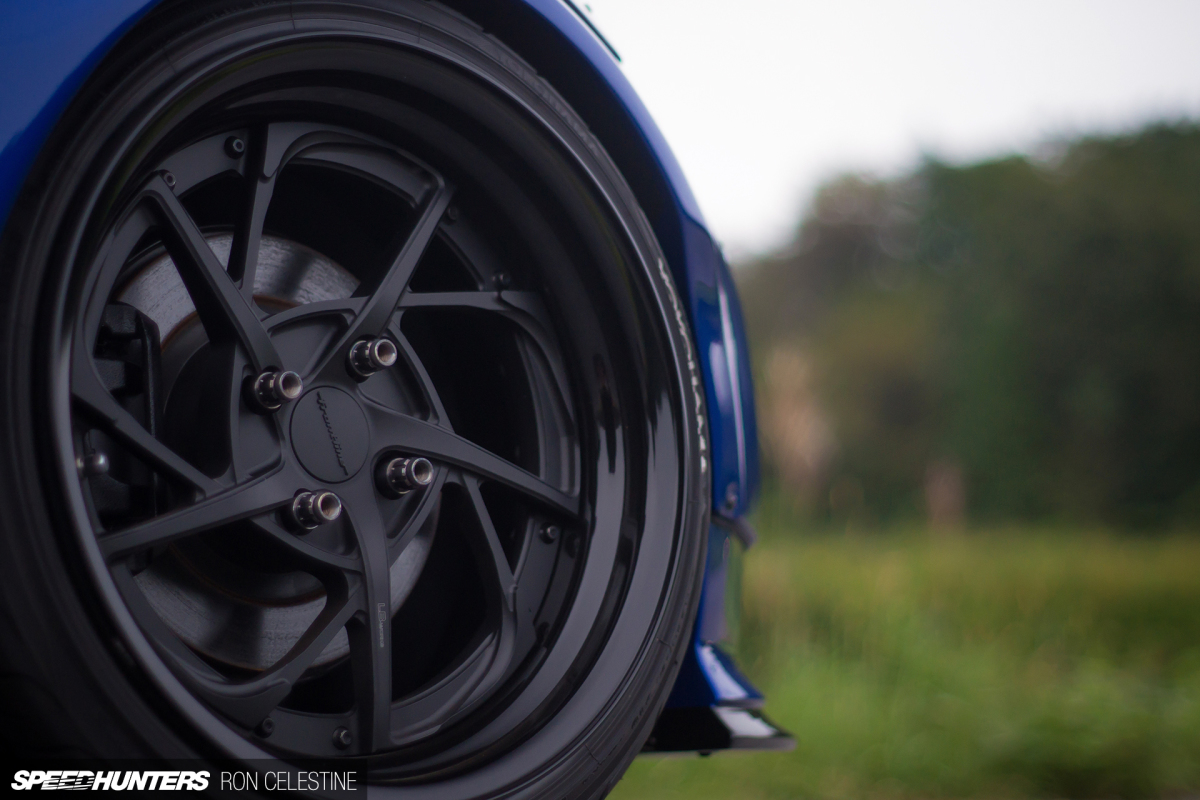 The custom forged 3-piece 16-inch wheels are a collaboration with Frontline, and shod with Yokohama Advan tires tuck nicely up under the overfenders thanks to an Ideal air suspension system.
Similar to the front, the rear bumper also borrows styling cues from the new generation NSX to help complete the look. The ducktail spoiler does break up the flowing design of the S660, but partnered with the rest of the kit I find it a better fit than a GT wing.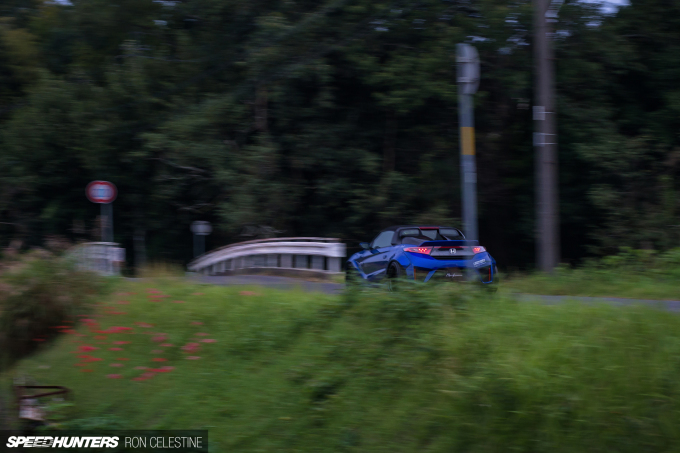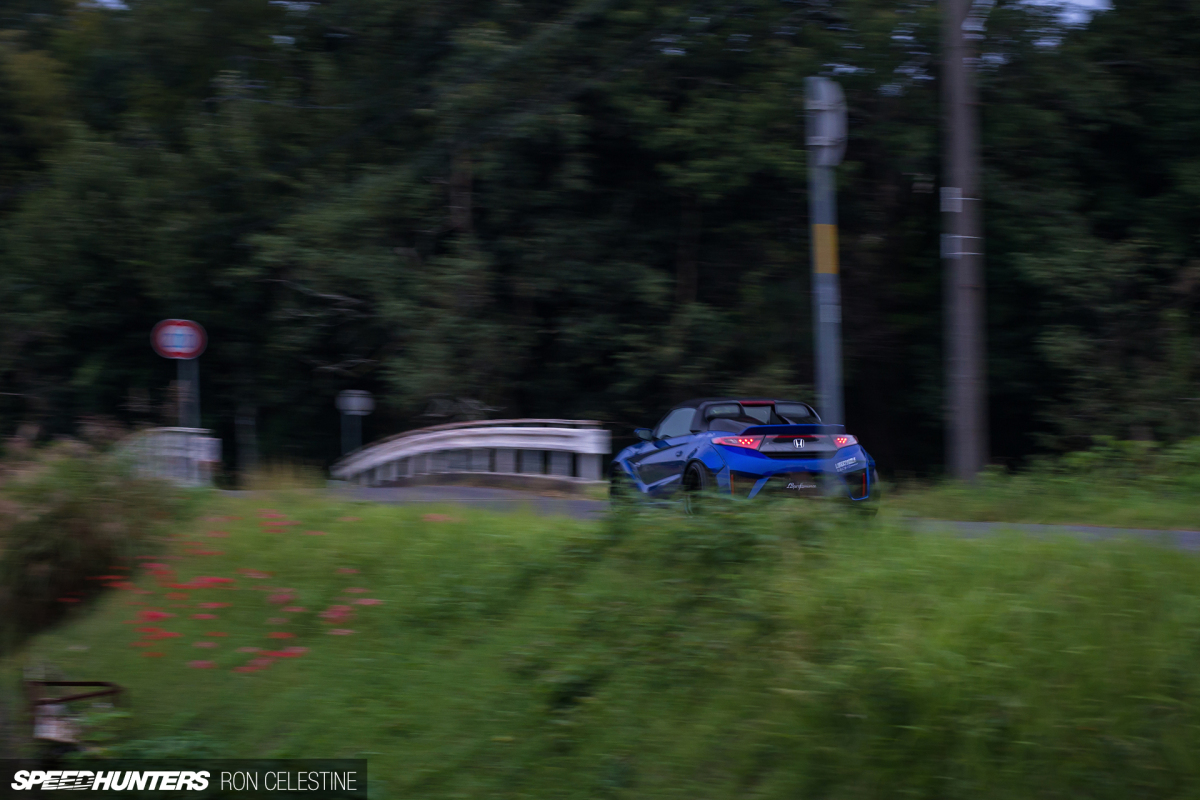 Although you wouldn't call this a fire-breathing monster, the lightweight chassis coupled with the boosted engine and optional 6-speed manual transmission all adds up to an intoxicating drive.  If you're still looking for a little bit more performance and have some extra budget to burn, Liberty Walk can help out with the addition of an HKS turbocharger system to bring power figures into triple-digit territory.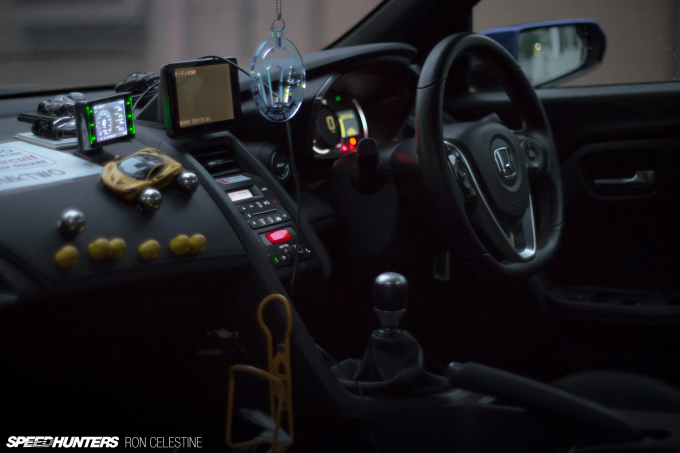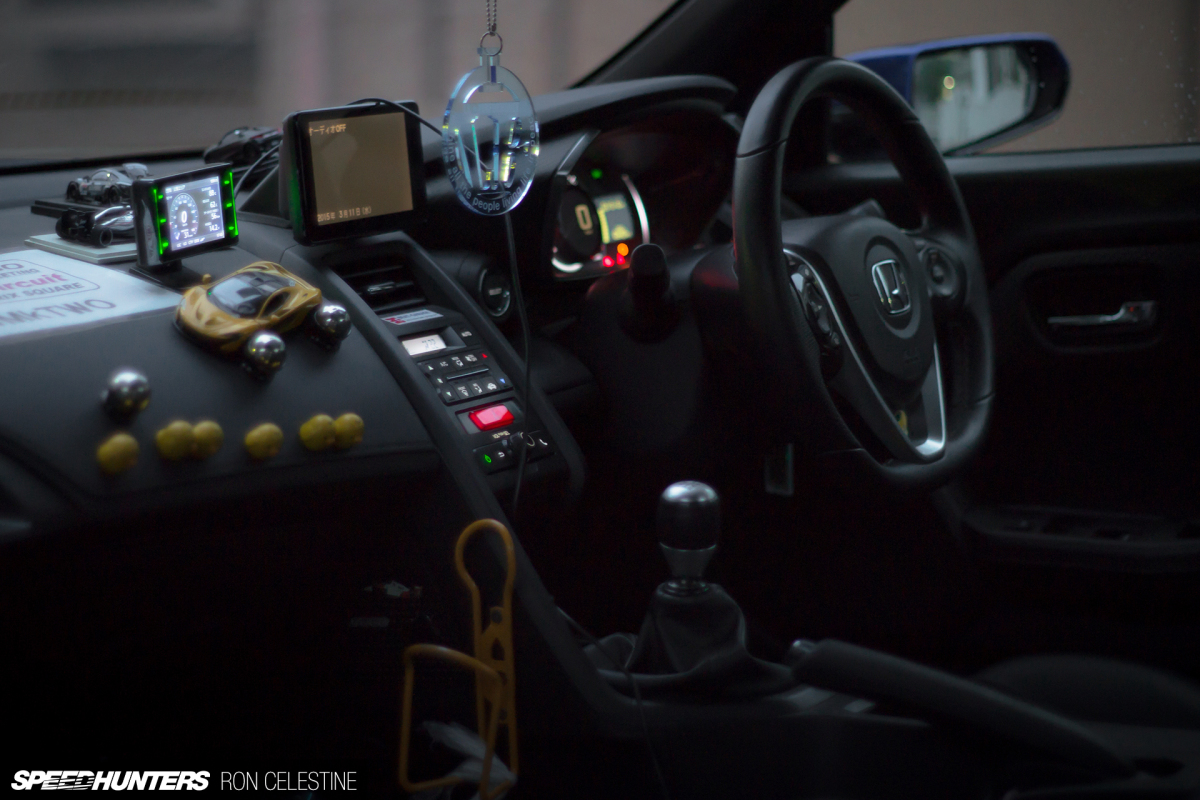 The cabin, where this car remains standard apart from just a few accessories, is where all my hopes and dreams for the S600 are dashed. This is a kei car and I am 185cm tall, which makes for a tight and somewhat uncomfortable fit.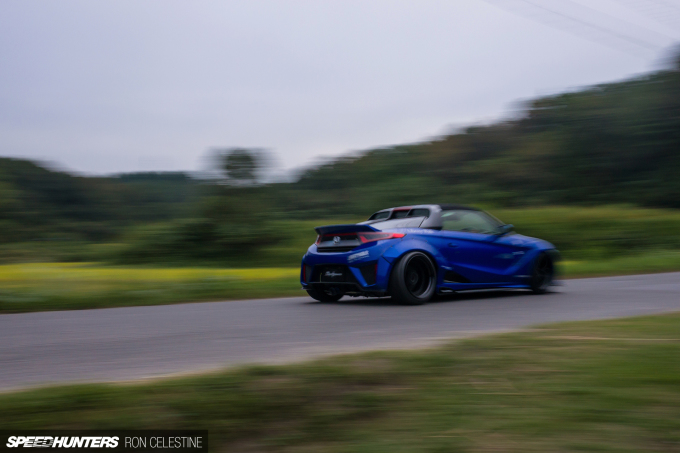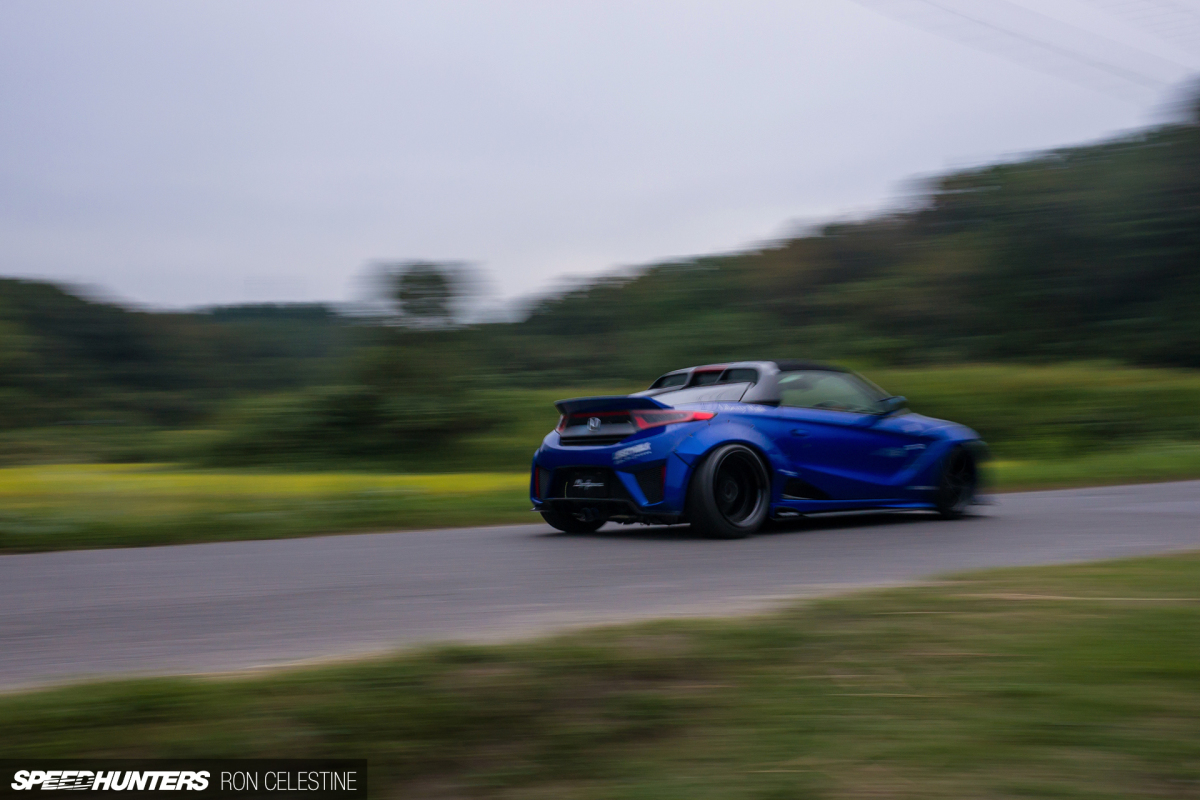 Most of Liberty Walk's creations divide opinions; they're either loved or loathed with very little room for people to be stuck in the middle.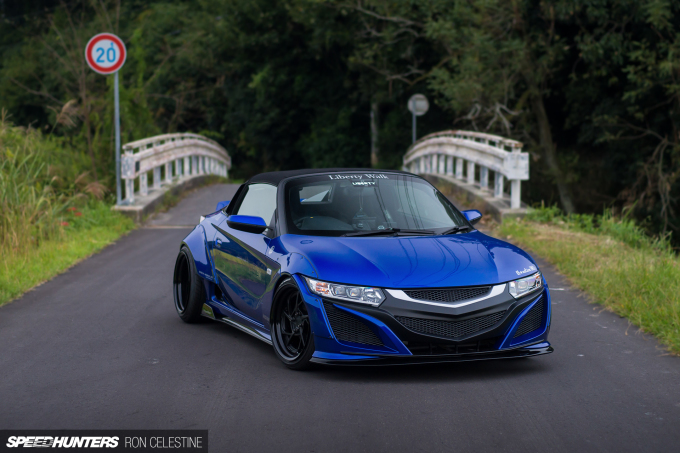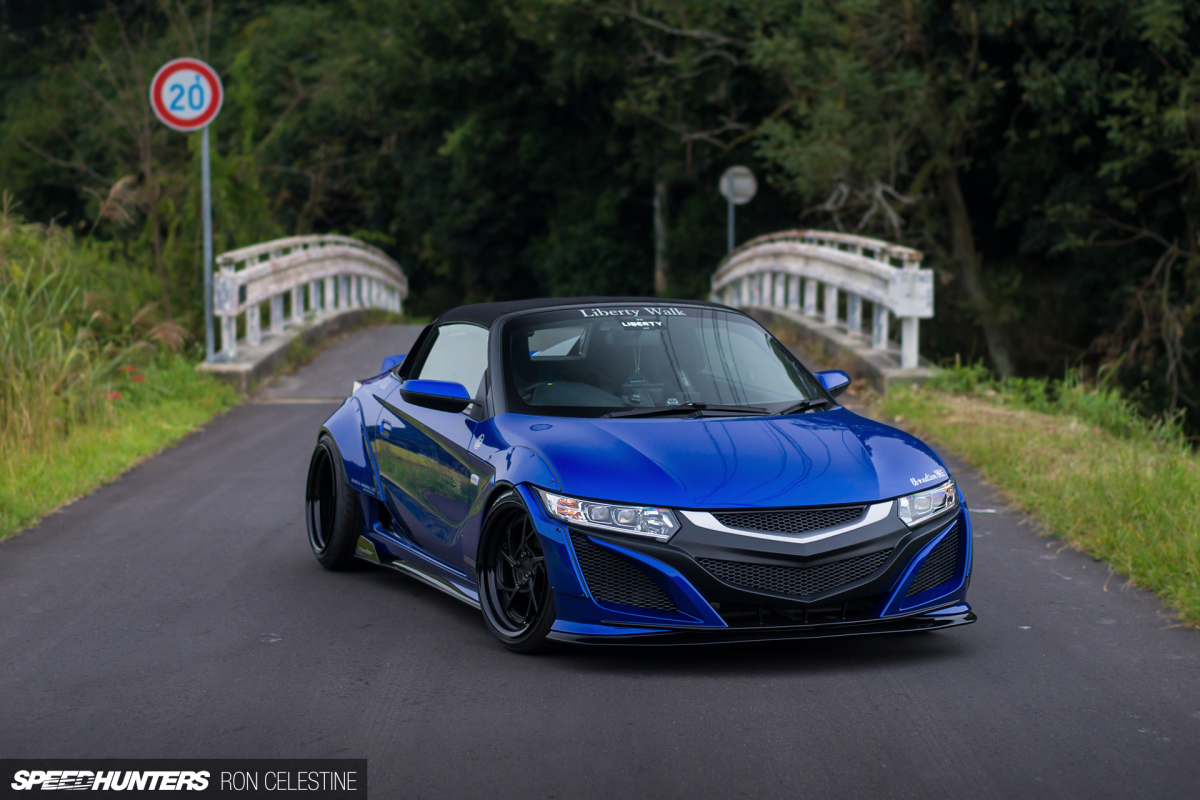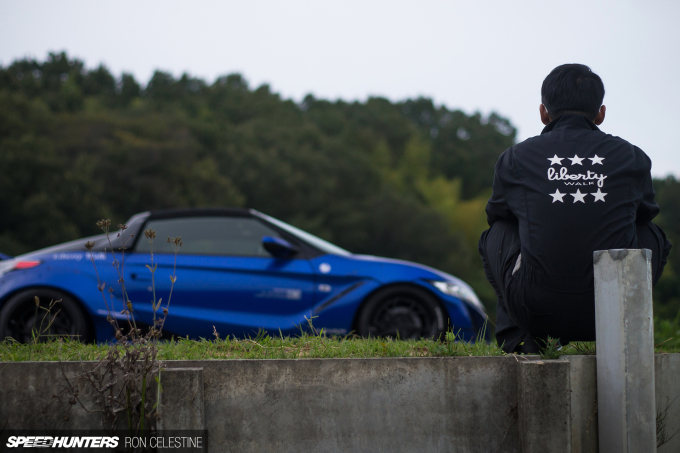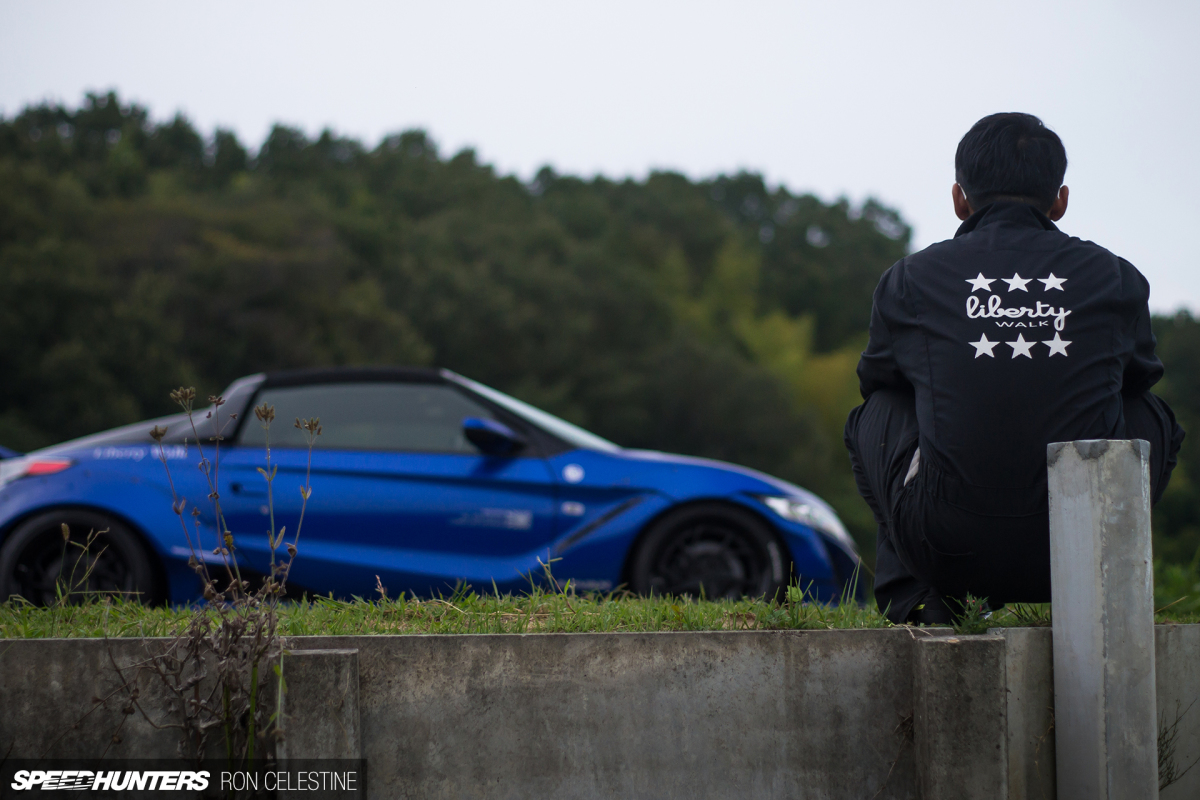 But given that this isn't a supercar, I suspect that the LB Works SSX-660R won't be so divisive; it's hard not to smile looking at this thing.
That said, be sure to let us know your thoughts in the comments section below!
Ron Celestine
Instagram: celestinephotography