Changing Games
Growing up in Australia traditionally means a choice between GM Holden red or Ford blue. Matty Haines chose gold and decided to pursue a different dream.
Fed up with constantly arm wrestling friends over whose locally produced V8-powered Ford or Holden ruled supreme, Matt decided it was time he changed the game. His next car was going to be something different, and something that, in his own words, was "actually as fast as it sounds." Nissan's finest had always fascinated him; the deep burble from its twin-turbo six, the aggressive stance, and most importantly the feeling of complete awe when a tough GT-R rolls by. It was an easy decision to make.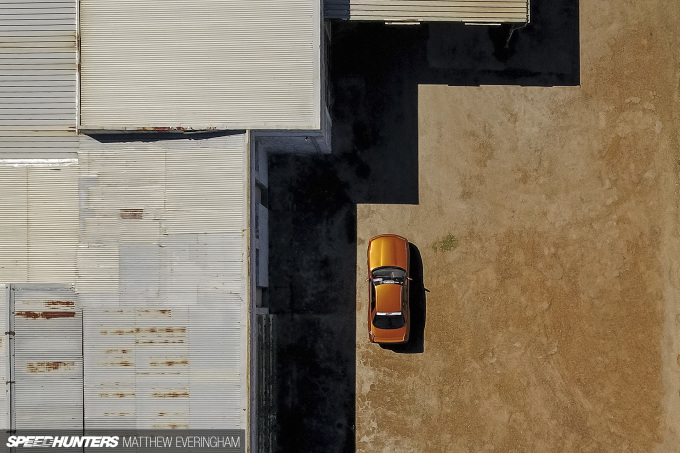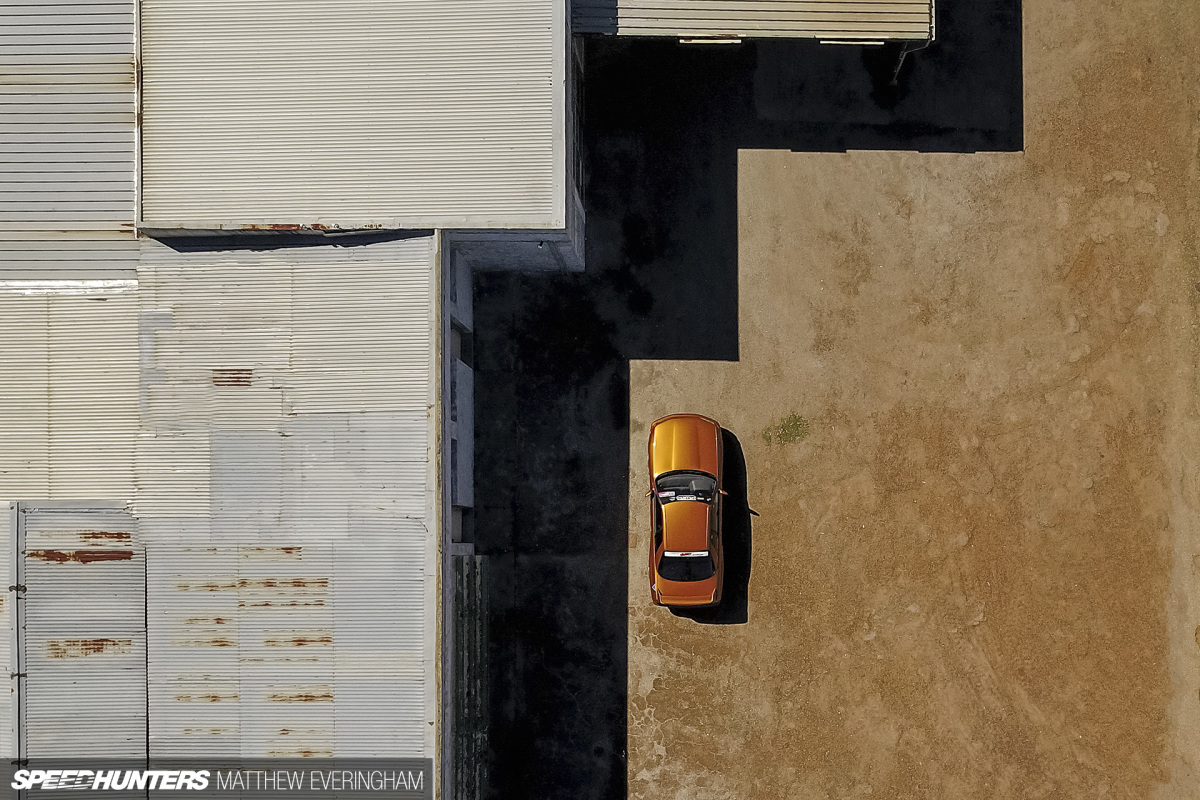 Matt's first 'real' car was a Nissan R33 Skyline GT-R running an RB26/30 (RB26 head, RB30 block) that he'd built. It was capable of pumping out just over 500hp to all four wheels, which was a lot of power back in 2012. It wasn't enough to satisfy its owner though; plans for a new build were drawn up while the car collected dust in a garage. Sadly though, the Skyline ran out of road registration, and motivation for the build waned.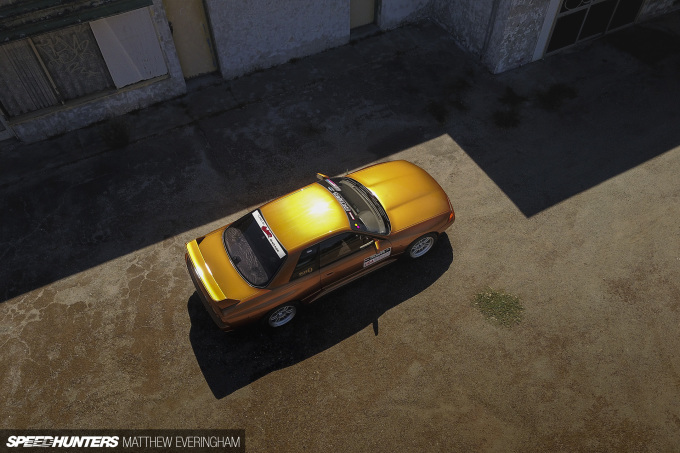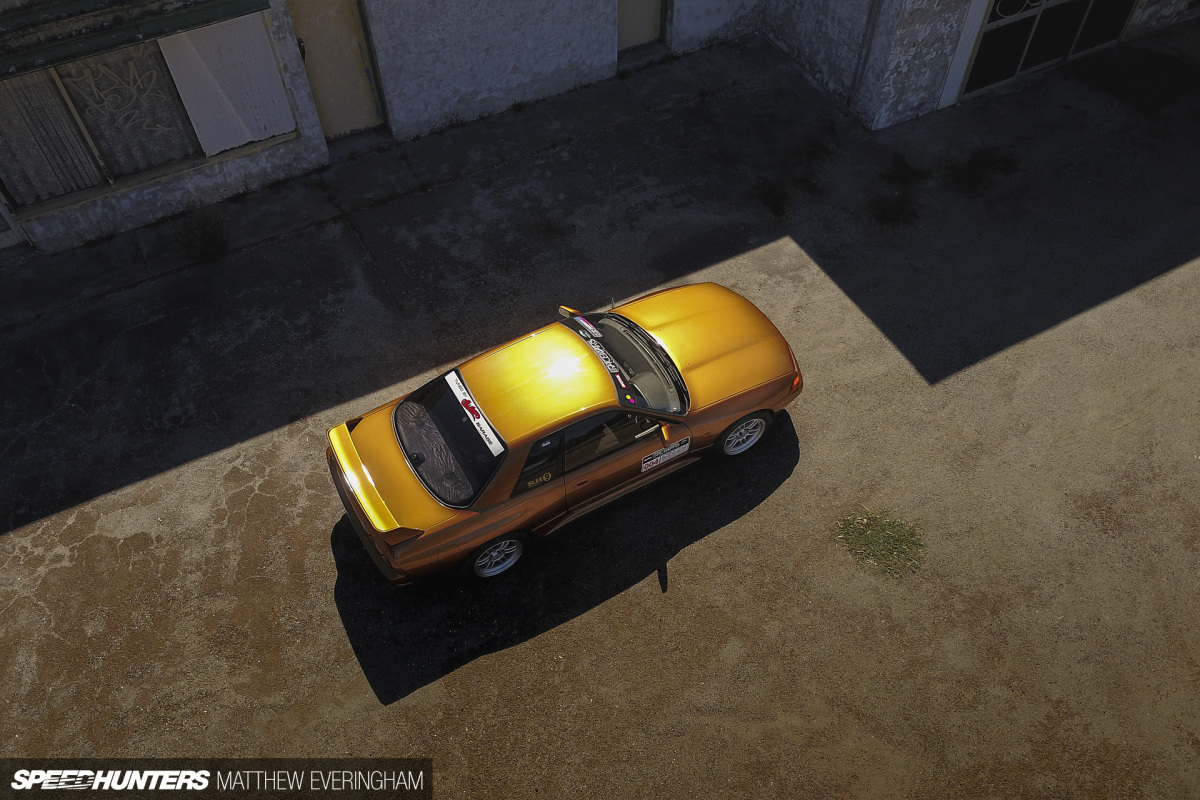 But the spark was rekindled by a chance find on Gumtree (Australia's Craigslist equivalent) when Matty stumbled across a very clean white R32 GT-R complete with a pretty solid list of extra parts and almost a year's worth of registration. The new GT-R would be assigned daily driving duties while the R33 project was put back on track, but after a short amount of time behind the wheel that plan changed.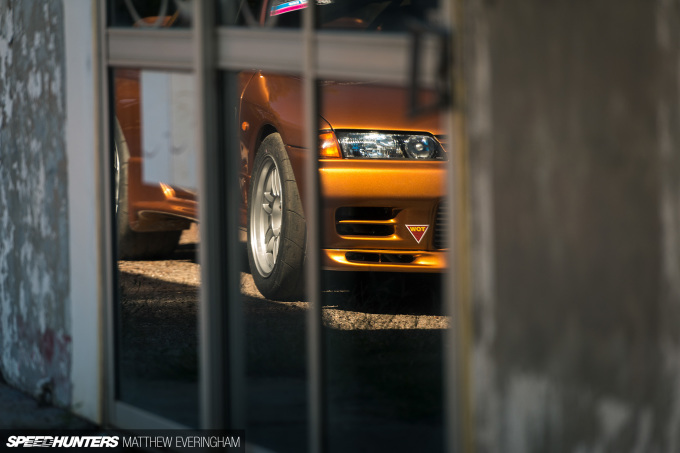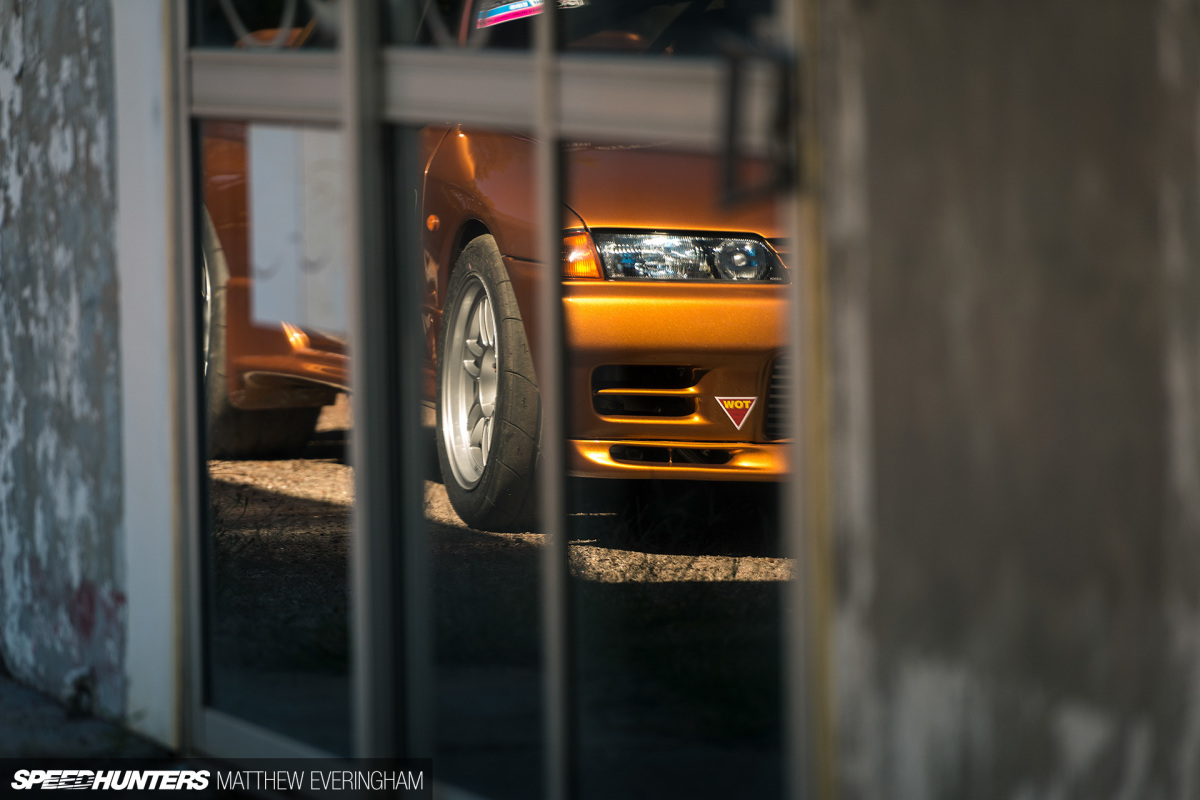 Getting Serious
The R33's RB26/30 was transplanted into the R32 with a few more upgrades and sent to the dyno. Matt was hoping for a decent jump from the original setup, and initial power runs netted peak output of 660hp. As he was chasing big numbers, the 160-or-so horsepower jump failed to impress Matt; it was time to get serious.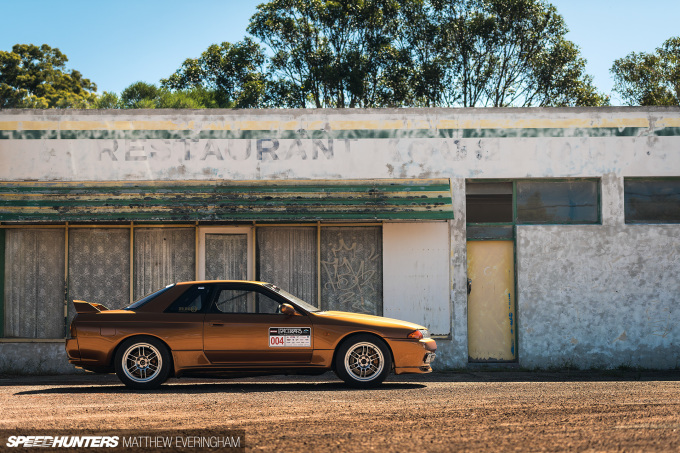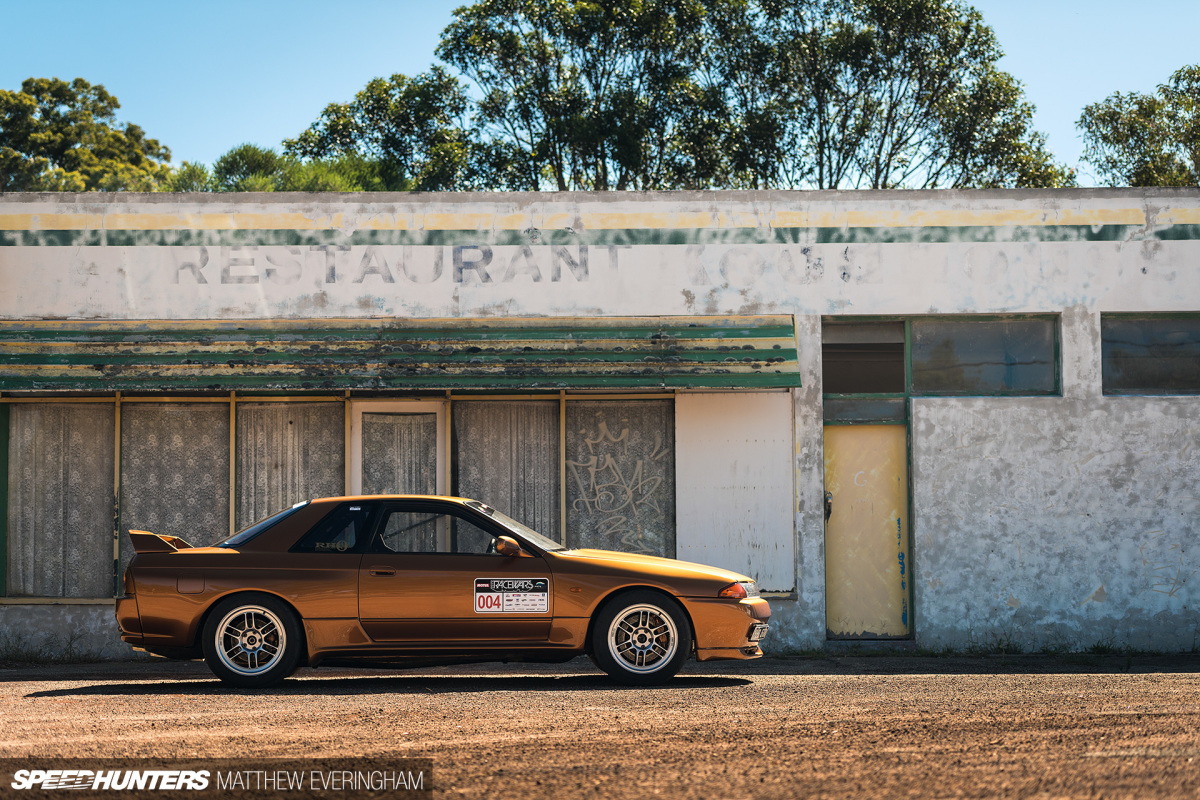 After months of research, a custom Powertune manifold and Precision 7175 turbocharger replaced the existing units. Knowing that a lot more power would be created from the engine package, a Holinger 6-speed sequential gearbox preemptively replaced the standard 5-speed before it was blown to smithereens. The new setup yielded a strong 885hp on 32psi (2.2bar) boost.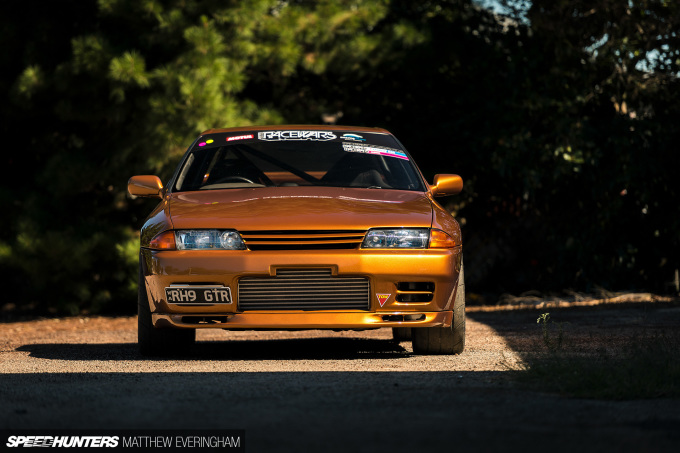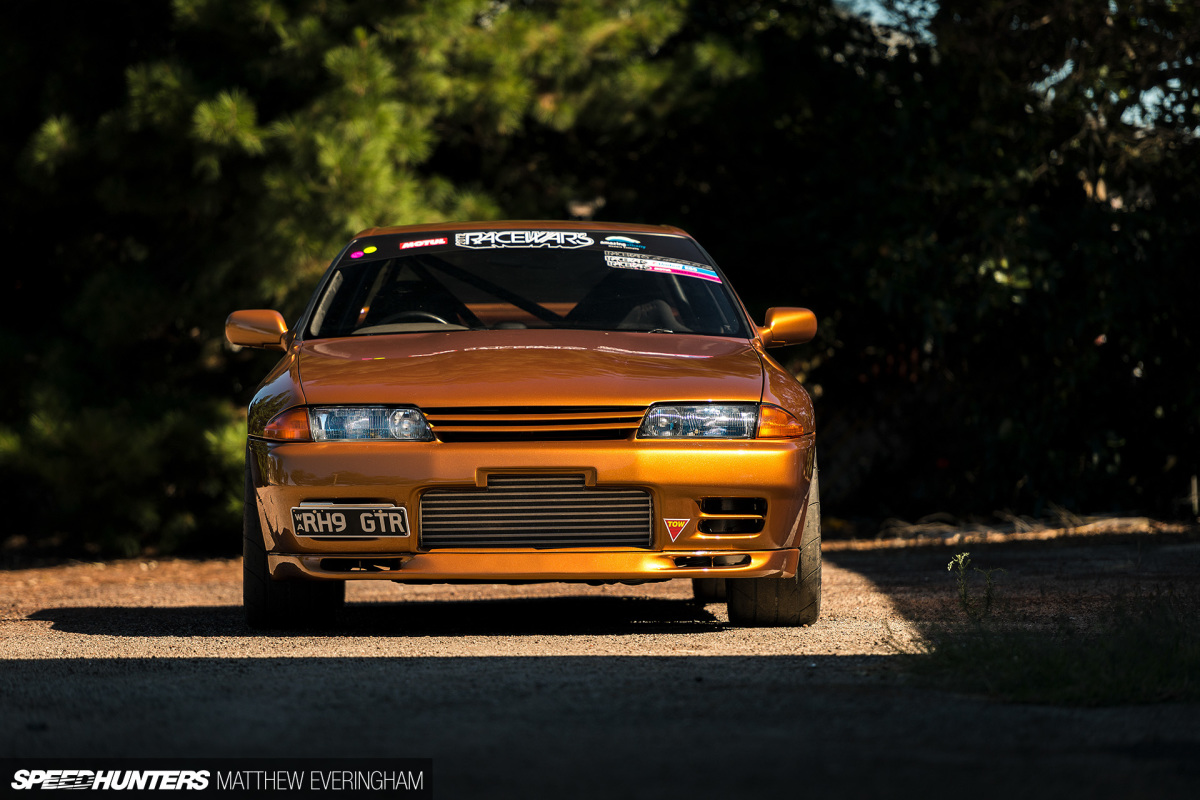 At long last the car was making enough power that squeezing the loud pedal often led to the passengers (and occasionally the driver) wishing they'd packed a second pair of underpants. It was fast – scary fast. To find out exactly what the new build was capable of, Matt piloted her down the quarter mile and recorded a 9.67 at 148mph (238km/h) pass.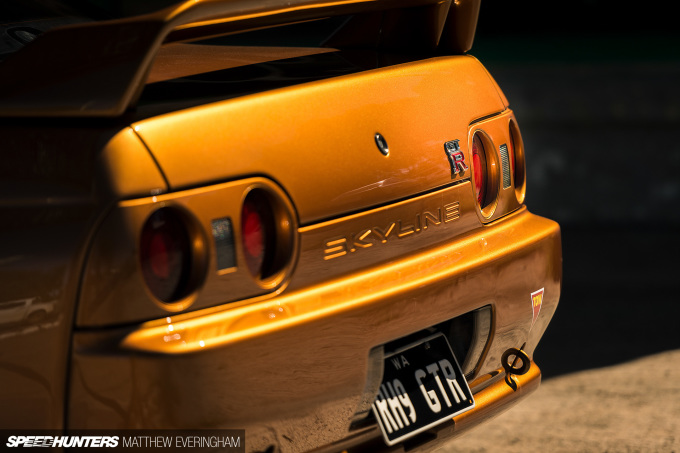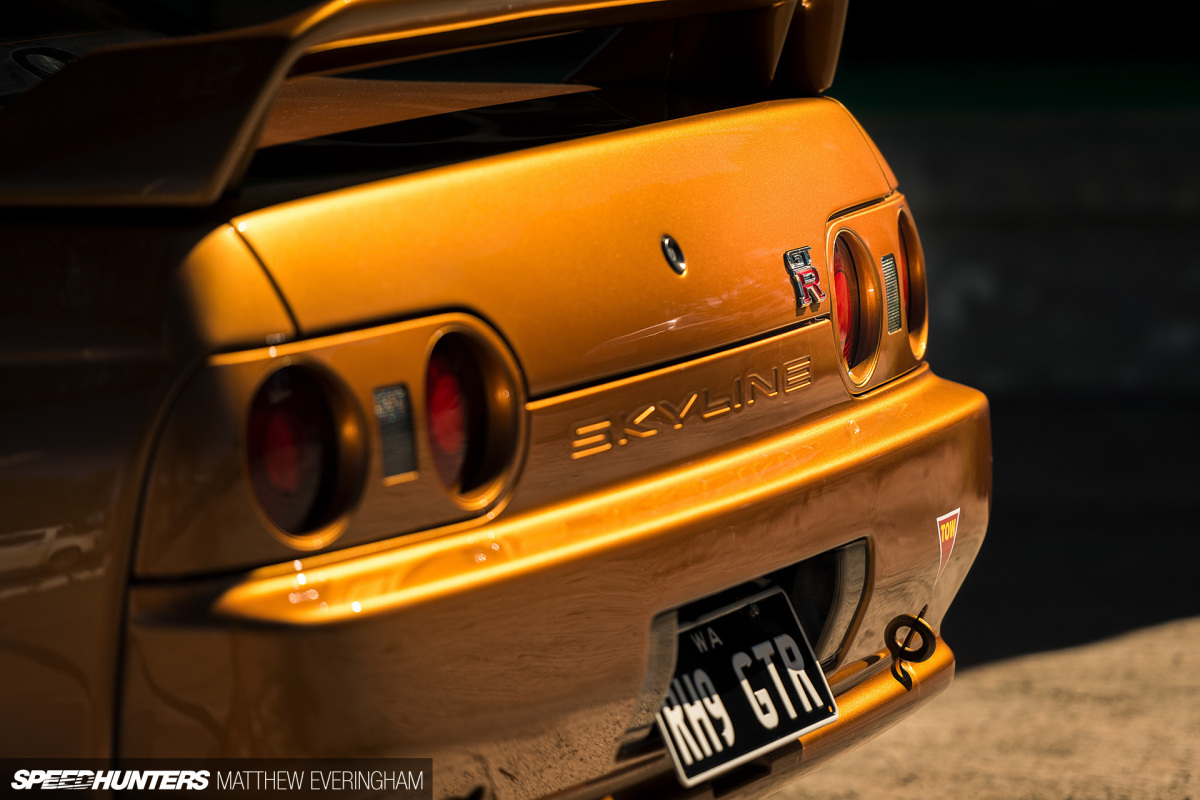 With the time slip in hand, a very special set of number plates were ordered: RH9 GTR. The plates not only finished off the car's exterior but were a respectful nod to the famed Japanese RH9 club for 9-second GT-R street cars, that inspired the build.
A set of F40 Brembos were permanently borrowed from an R33 GT-R to bring things to rest during high speed shenanigans, and Mickey Thompson 275/40R17 tyres can be found on each corner wrapped around 17×10-inch Enkei RPF1s.
The Third & Final Build
In 2015, Australia's vibrant West Coast car scene was buzzing over a new event called Racewars. With high speed runs, a desert airfield and talk of the majority of Perth's car community backing it, it sounded too good to miss. Full of enthusiasm and knowing that some records were realistically within his reach, Matty decided to try his luck and cranked the engine to its limits. Everything was dialled up and maxed out.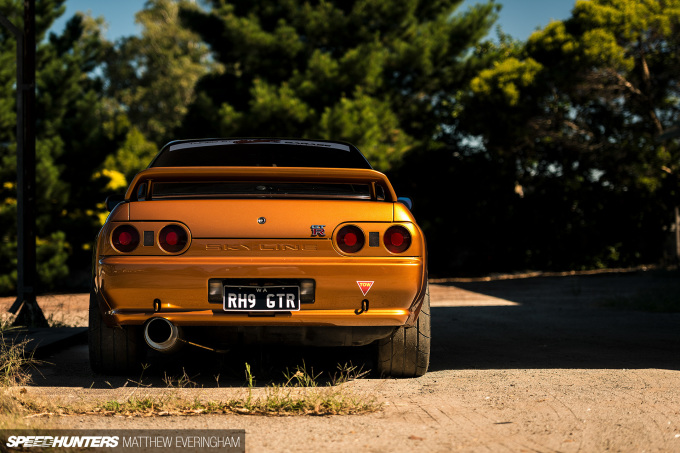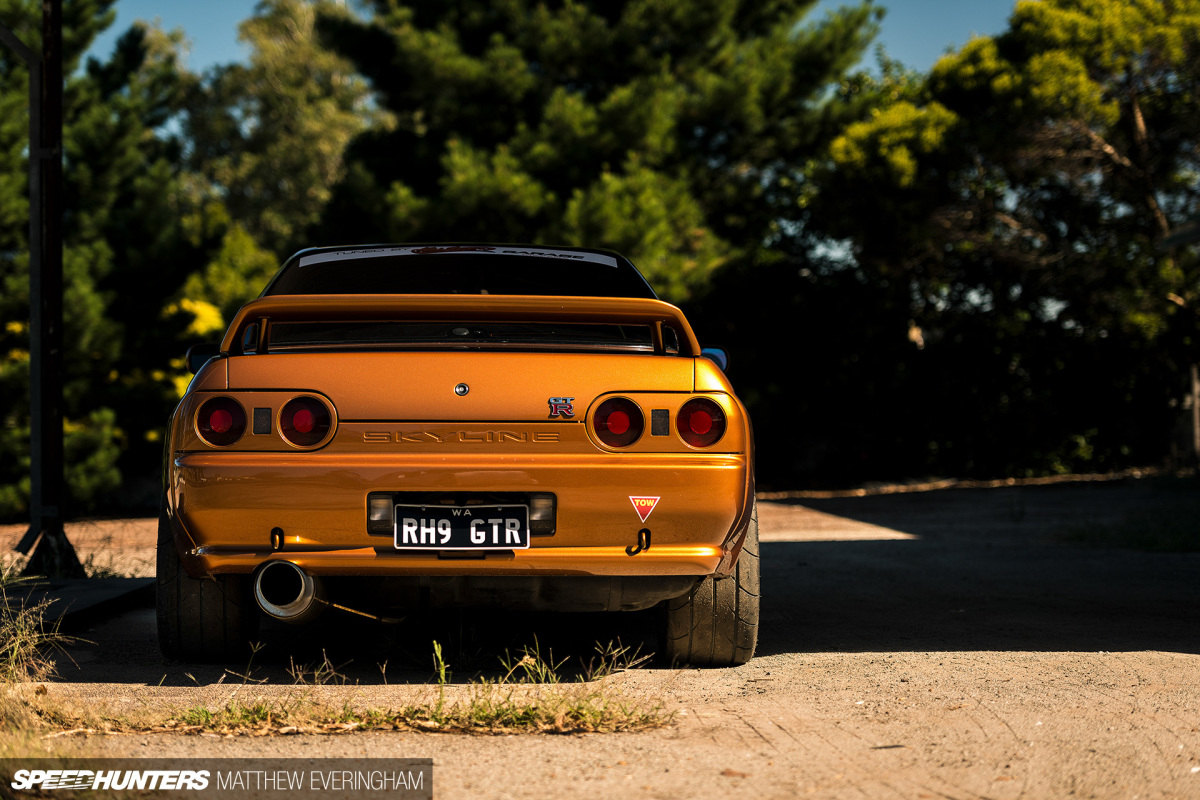 Retuned for 35psi (2.4bar) boost, the RB26/30 made an impressive 920hp at the wheels, but it wouldn't last long. The Racewars 2015 adventure was cut short due to a blocked injector, which resulted in a melted valve and spark plug during one of the runs. The car was put back on the trailer and Matt returned home empty-handed.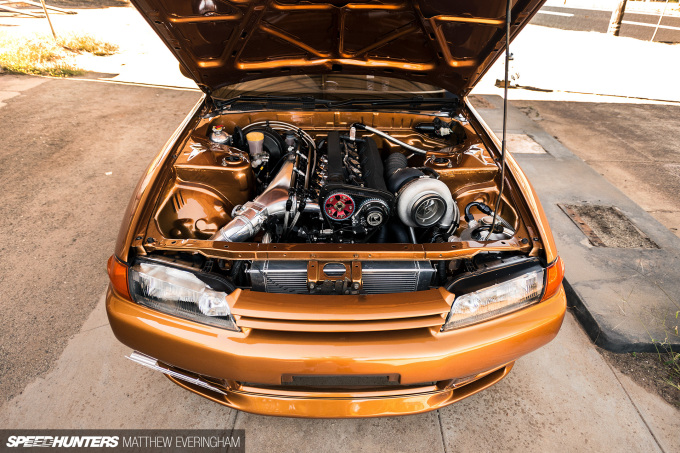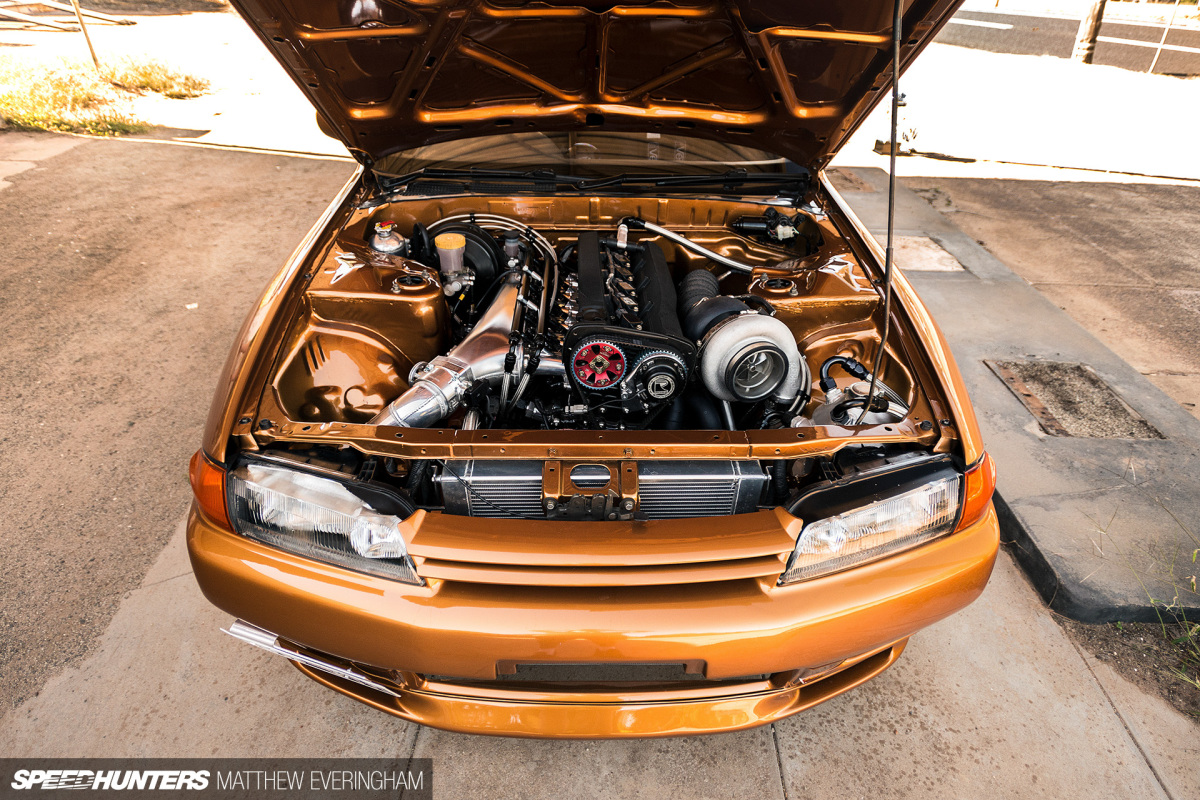 When rumours were confirmed that Racewars would be back in 2017 at Albany Airport, Matty decided it was time to settle the score and finish what was started two years earlier. This time though, taking chances wasn't an option. If he was going to compete it had to be in the best machine possible. Again, the build escalated quickly with the philosophy "No short cuts, no risks, no hand grenades."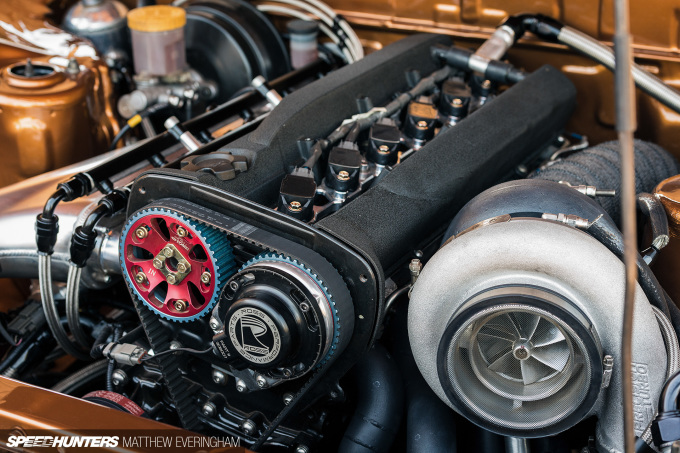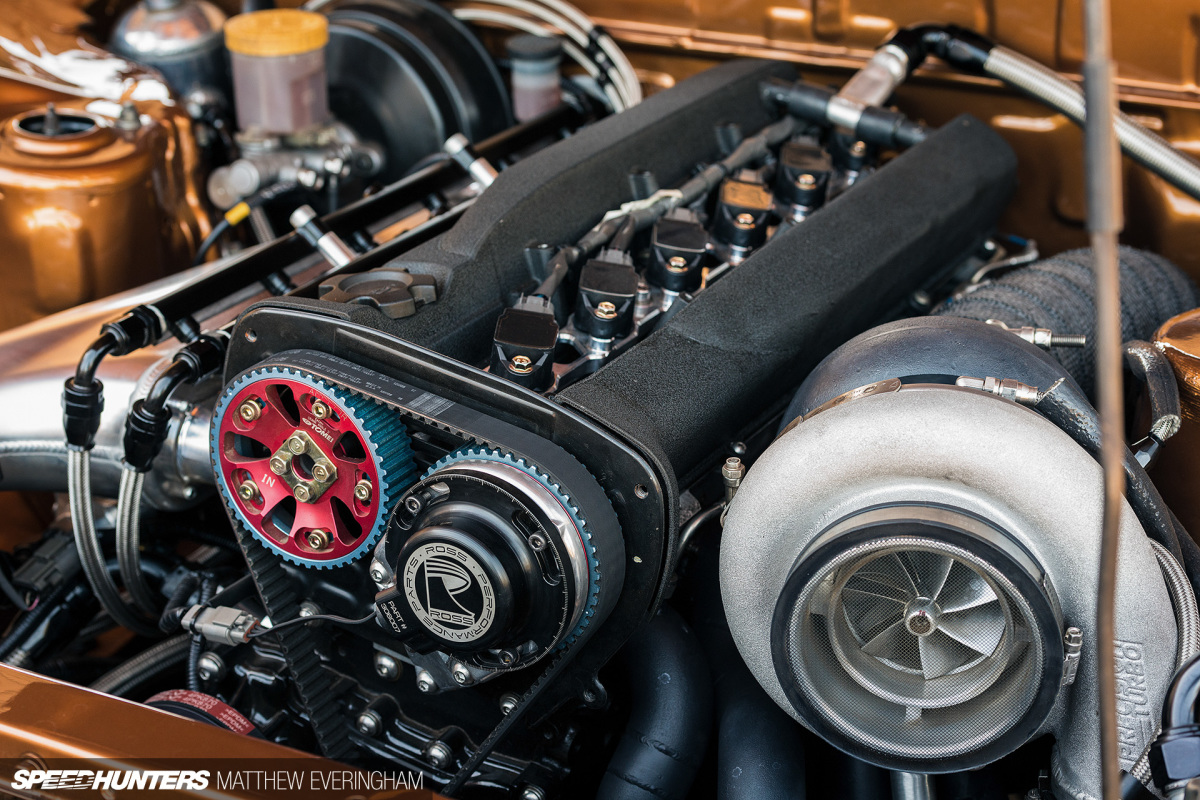 The damaged RB26/30 was torn down completely and a custom Nitto 3.2-litre kit was assembled and fitted by engine builder Andrew 'Smiley' Smith. The head was hand ported and a pair of Tomei 280-degree cams with 11.5mm lift were installed up top. A Hypertune V2 dual fuel rail manifold fitted with a dozen 1,250cc injectors might look like overkill, but taking chances a second time around was never on the cards.
Four Walbro 460 fuel pumps and an Aftermarket Industries SP surge tank ensure that the engine is never starved of E85. There's also a 90mm Hypertune throttle body in the mix and a set of R35 GT-R coil packs to provide reliable spark.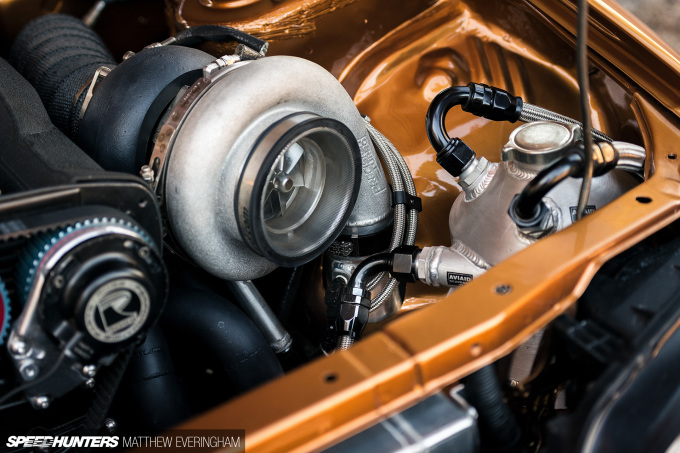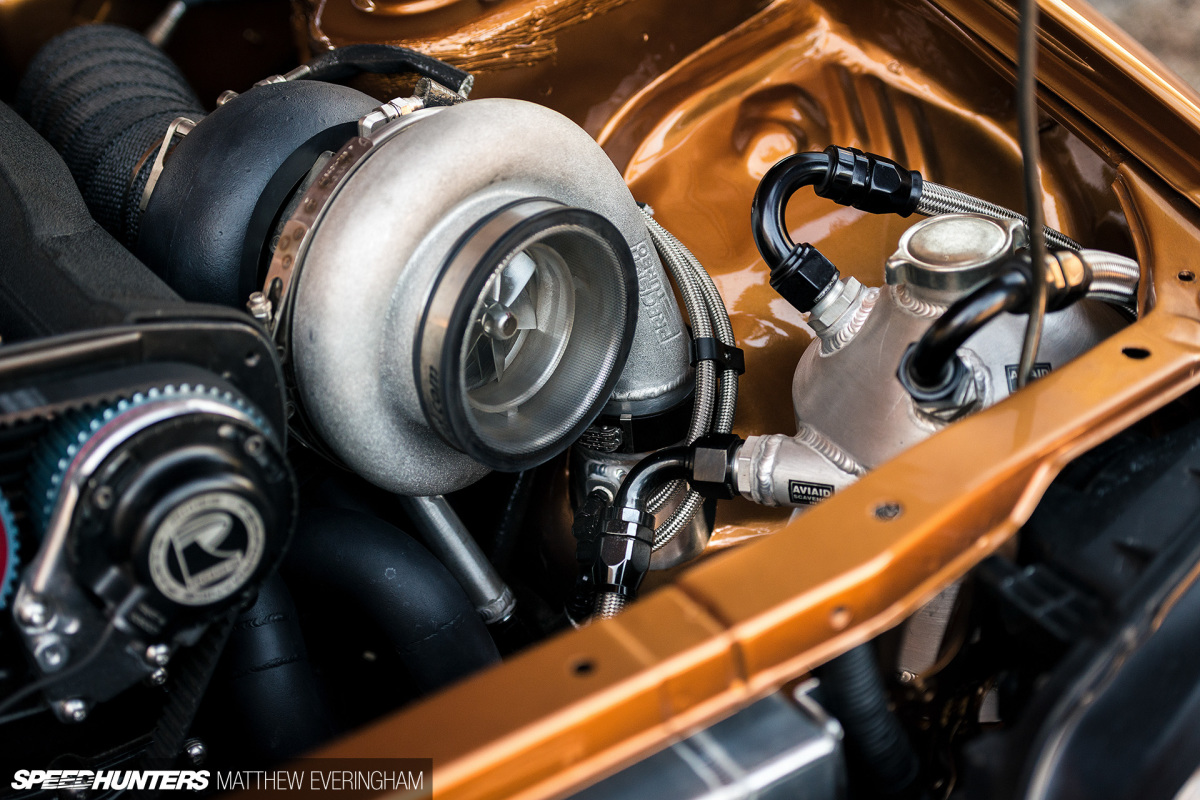 Clearly impressed with the performance of the previous turbocharger, a Gen 2 Precision 8685 was selected to force-feed the new engine. It's currently running a massive 38psi (2.6bar) and throwing a reliable 1181hp to the wheels.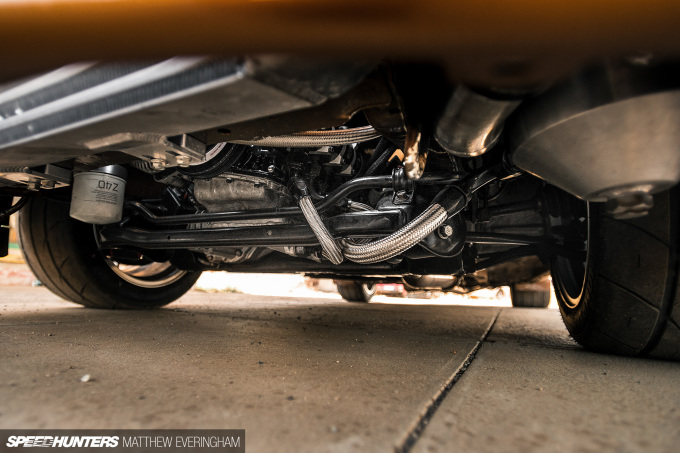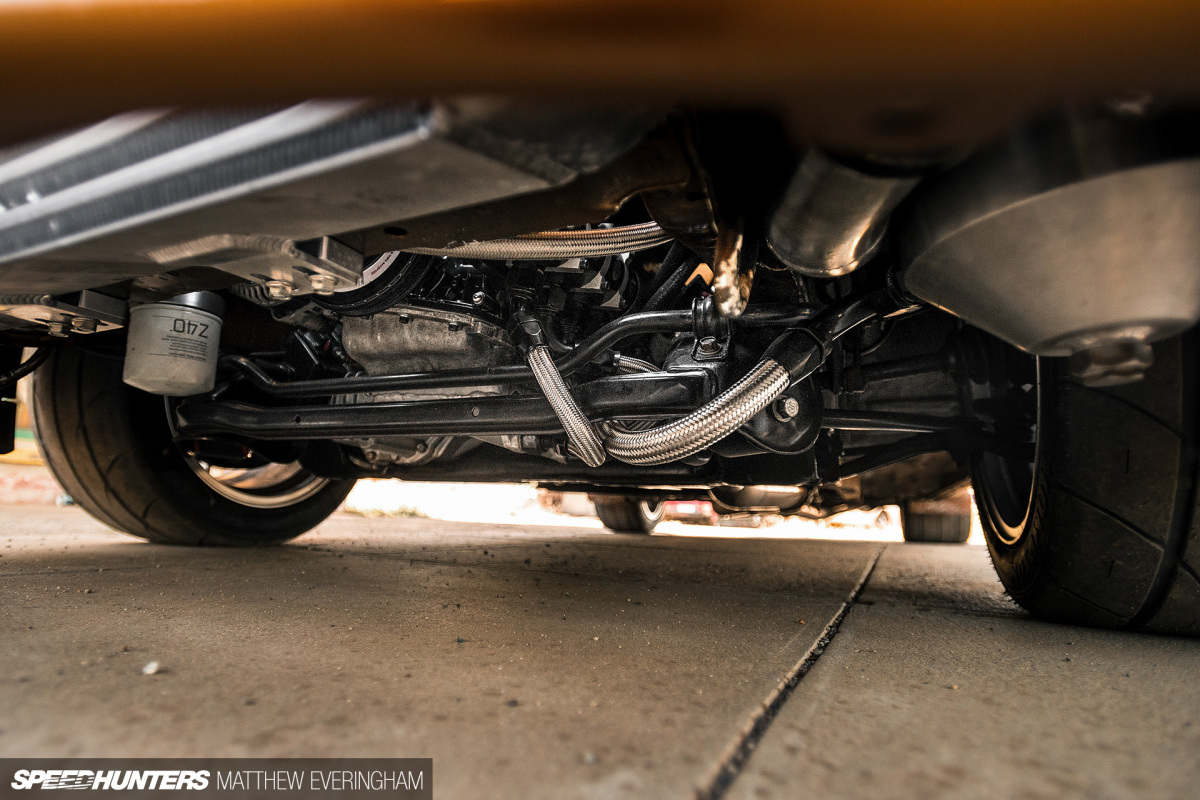 For extra reliability, a custom dry sump with three scavenge pickup points and a four-stage Aviaid oil pump and Aviaid oil tank do their best to reduce the chance of another catastrophic meltdown.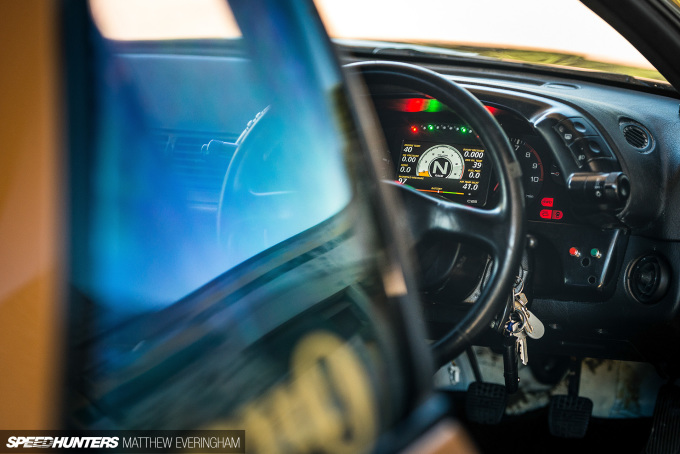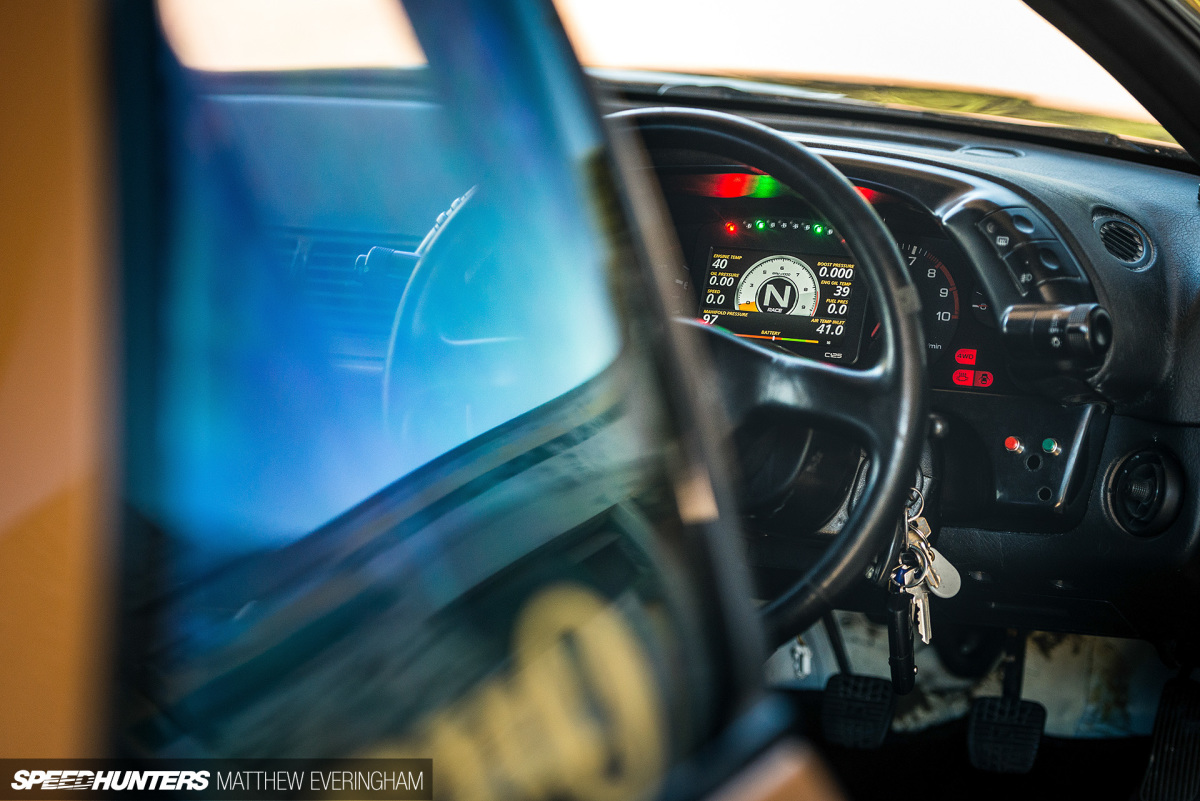 A Link G4+ engine management system paired with oil, fuel and lambda sensors takes care of the maths and fuel mixtures, while a MoTeC C125 digital dash relays the important information.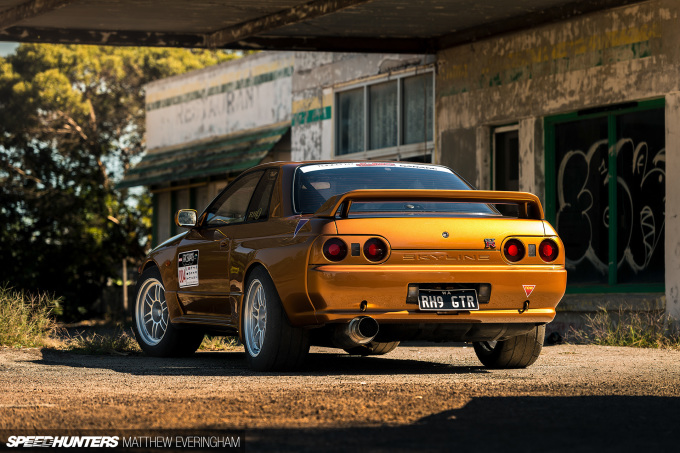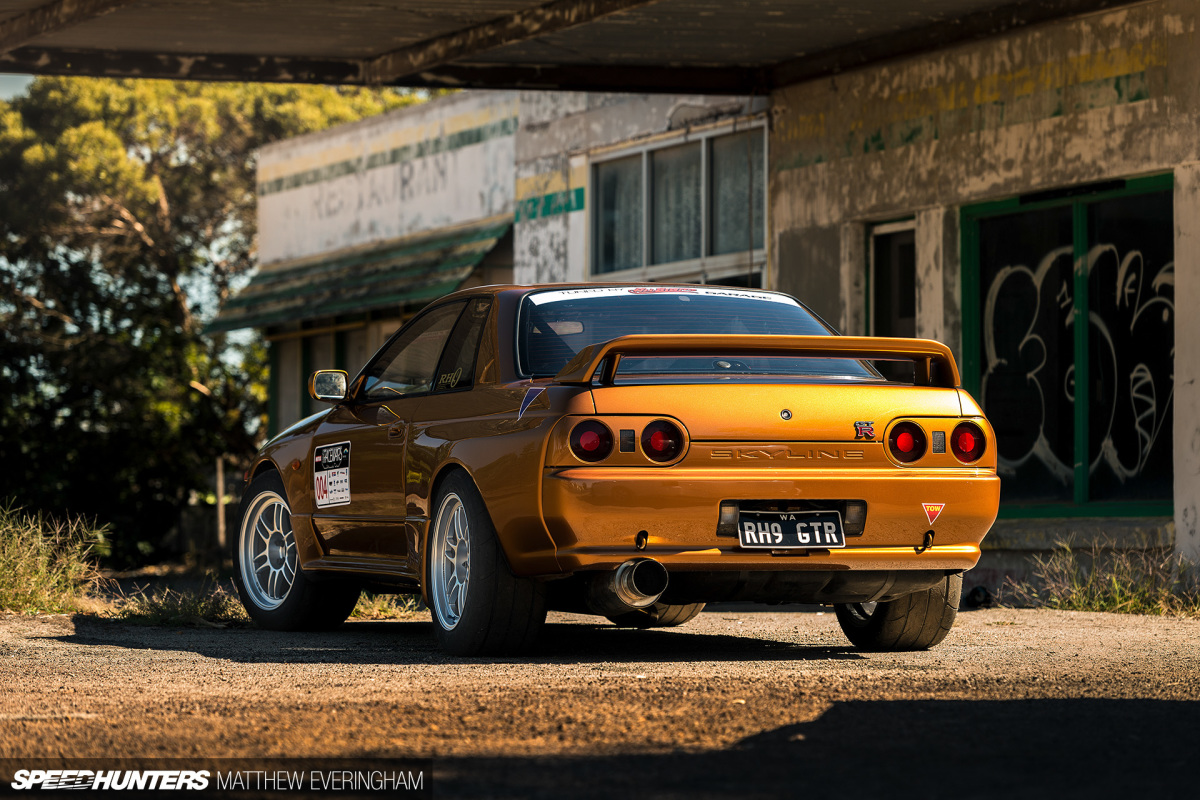 A custom aluminium radiator, twin Spal thermo fans complete a with custom shroud help to keep things cool. Finally, a custom-made 4-inch stainless steel turbo-back exhaust vents straight to atmosphere via a 5-inch muffler.
All That Glitters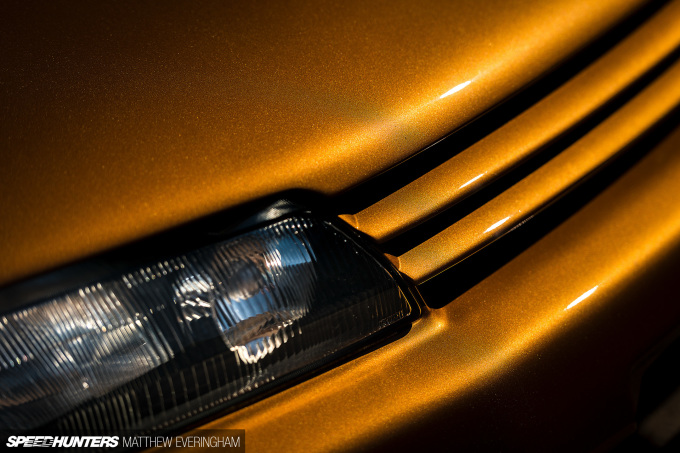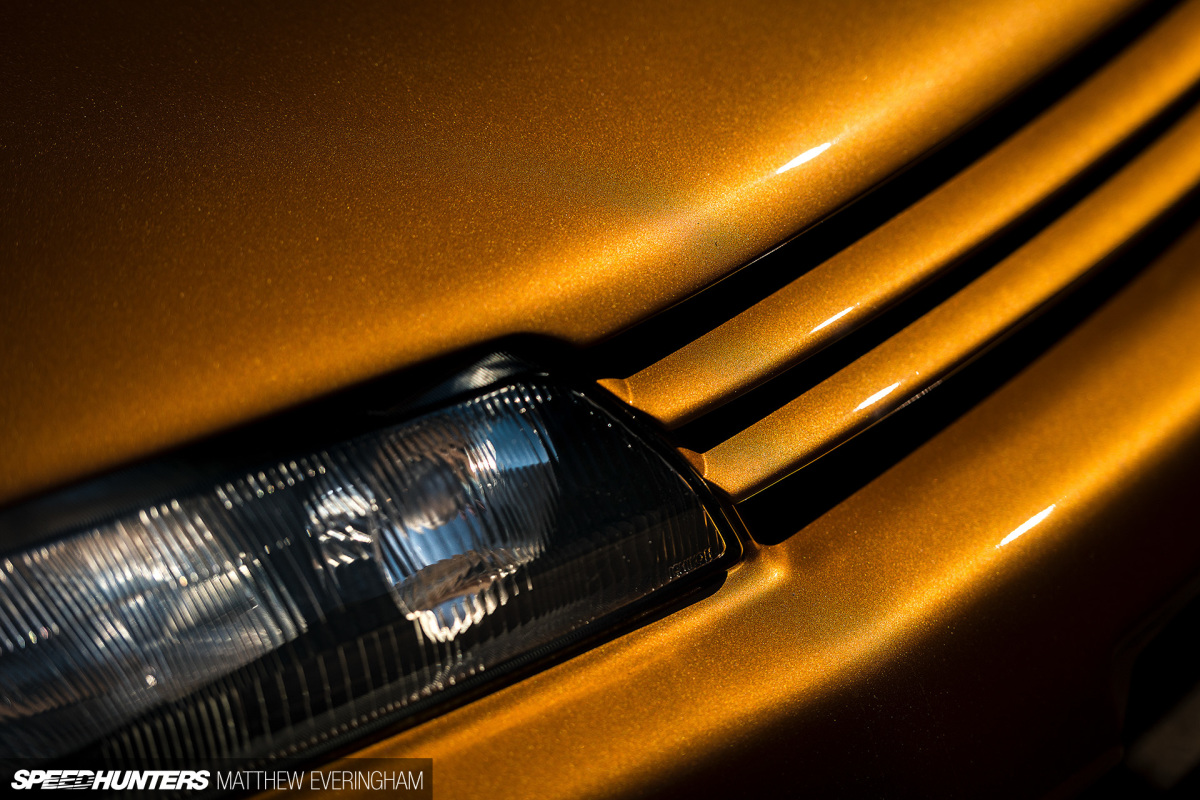 Satisfied with the performance credentials, and probably feeling sad because he'd run out of reasons to obsessively tinker with the mechanicals, Matty turned his attention to the exterior. While the GT-R was officially mental under the hood and from the driver's seat, it still just looked like an average white R32 GT-R – if there's such a thing. It was time to clean up the body and give the exterior a fresh look. There was just one problem: Racewars 2017 was only a few short months away.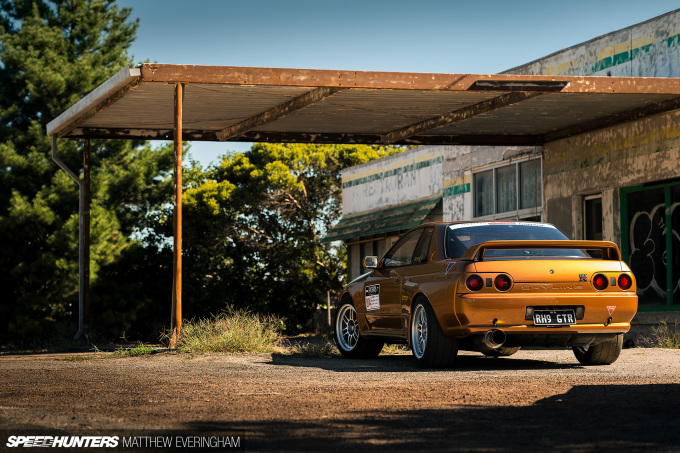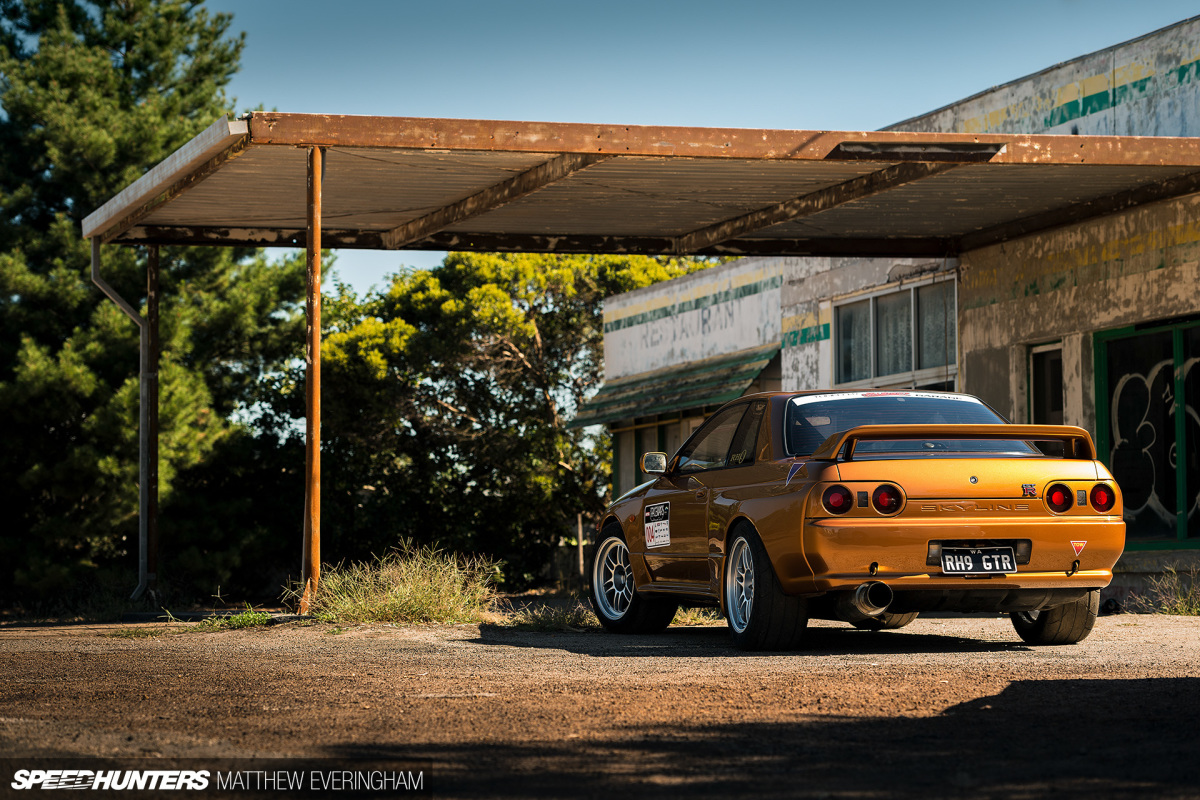 Fortunately, the body was already in very good condition and required minimal work prior to paint. During prep, the car was sent to Metalcraft Marine to have all unnecessary holes in the engine bay filled, including the factory intercooler pipe openings. New mounting points were added for the custom radiator, dry sump tank, intercooler, exhaust and wastegate plumbing.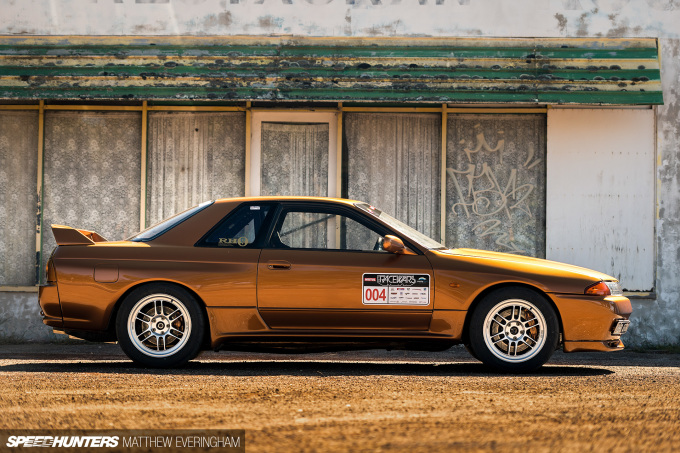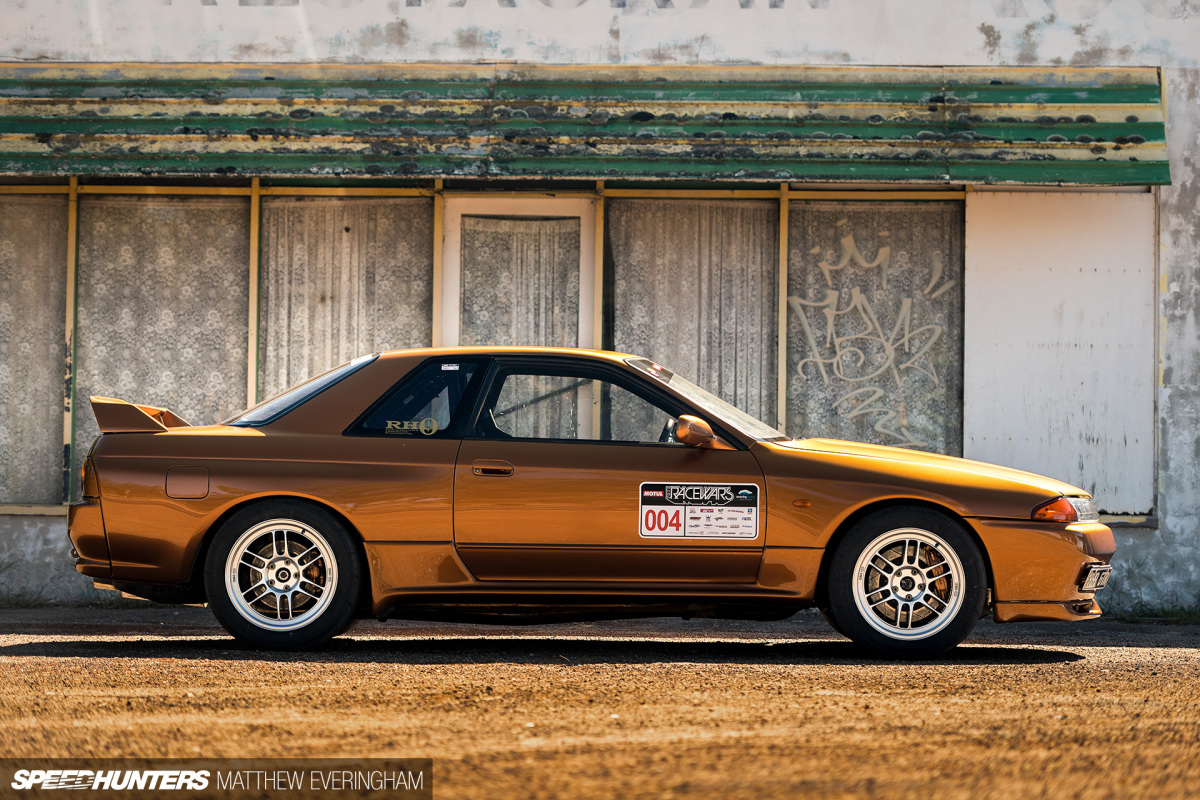 Before too long, the GT-R was dripping in gold, Nissan's 'Hornet Gold' to be precise. The body prep and paint was looked after by 'Big O' at Meltham Motors in Perth, a name that I'm growing familiar with despite living on the opposite side of the country.
Now the Skyline was ready to compete in Racewars 2017. Or so it seemed…
The Race To Racewars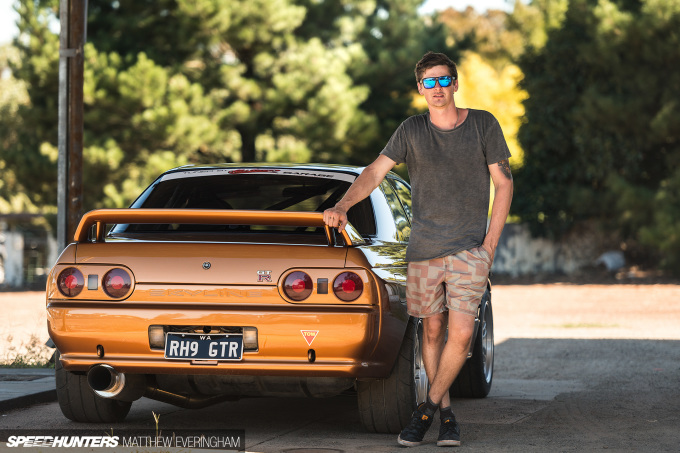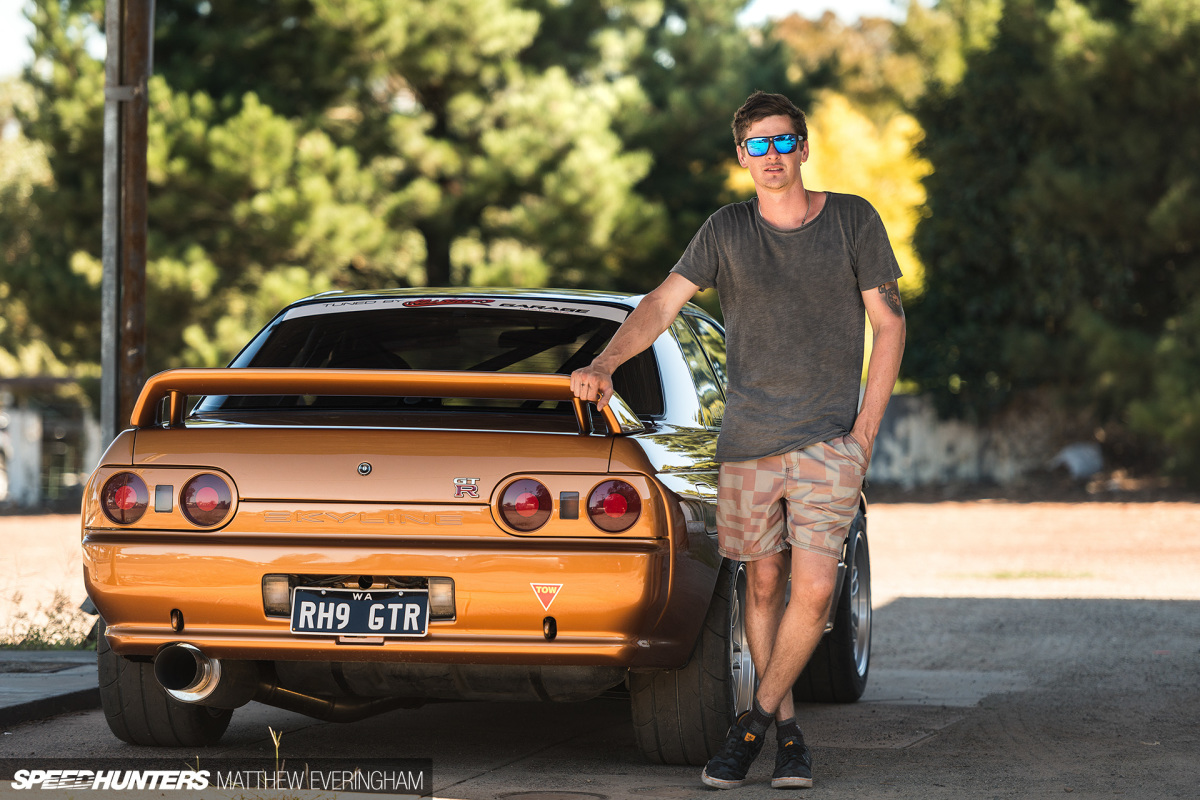 The R32 was coming back together nicely; initially everything was fine and the car was behaving. It wasn't until a week out from Racewars that a low oil pressure issue made an appearance, cooking the engine's main bearings in the process. The culprit? The inline oil filter couldn't flow enough under load.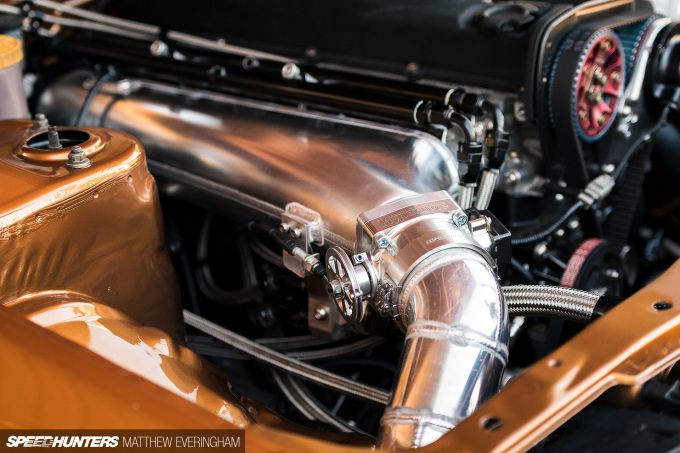 With less than a week until the event, a quick order was placed for replacement bearings and gaskets, while the motor was once again pulled from the GT-R for a full assessment. The RB26/30 came out Wednesday night before Racewars, was stripped and had its bearings replaced on the Thursday night, and was refitted to car on the Friday night.
After reinstalling the engine, Matty gave the Skyline a 5km run around the neighbourhood, you know, to run everything in. Nothing exploded or seized and the absence of superfluous smoke pouring from the exhaust were all taken as signs the car was ready to race. It was now close to 10:00pm the night before Racewars – time to pack the tow car, enjoy the four-hour drive to Albany, and then have three hours sleep in the car before waking up for day one of competition.
While I'm not jealous of Matt and the situation, I do love stories like this. They show us what we're all capable of when the pressure is on and motivation is high.
Karma was apparently just as impressed, and Matt took home enough Racewars silverware to warrant a dedicated trophy room for his efforts! RH9 GT-R netted six awards in total, including the coveted Best of Show accolade. If you saw the quality of cars on display in my Racewars event coverage you'd understand the gravity of that award. Other trophies included 2nd Place Vmax 1000m Challenge; Fastest ET 800m; Fastest ET 1000m; Fastest Speed 800m; and Fastest 6 Cylinder.
With Racewars run and won, Matty Haines now plans on returning to the drag strip to chase an 8-second pass. After that it'll be time to slow down and enjoy his creation on the streets for a while.
Matthew Everingham
Instagram: matthew_everingham
matt@mattheweveringham.com
The Cutting Room Floor