Evicted
Last year, Japanese cars absolutely stole the show at Dubshed.
Maybe it was because of this that their allotted area was drastically reduced this year, with the dedicated tent being reassigned to the German side of the show. Still, it didn't affect the quality of the cars present and for the first time – I think – the Japanese entries were featured in the main hall of Dubshed 2017.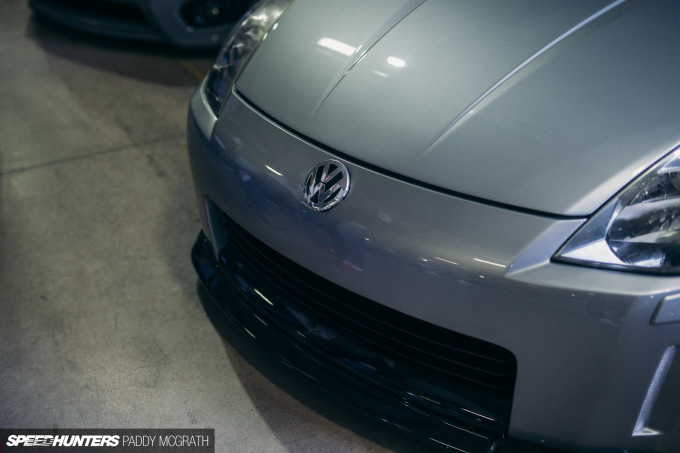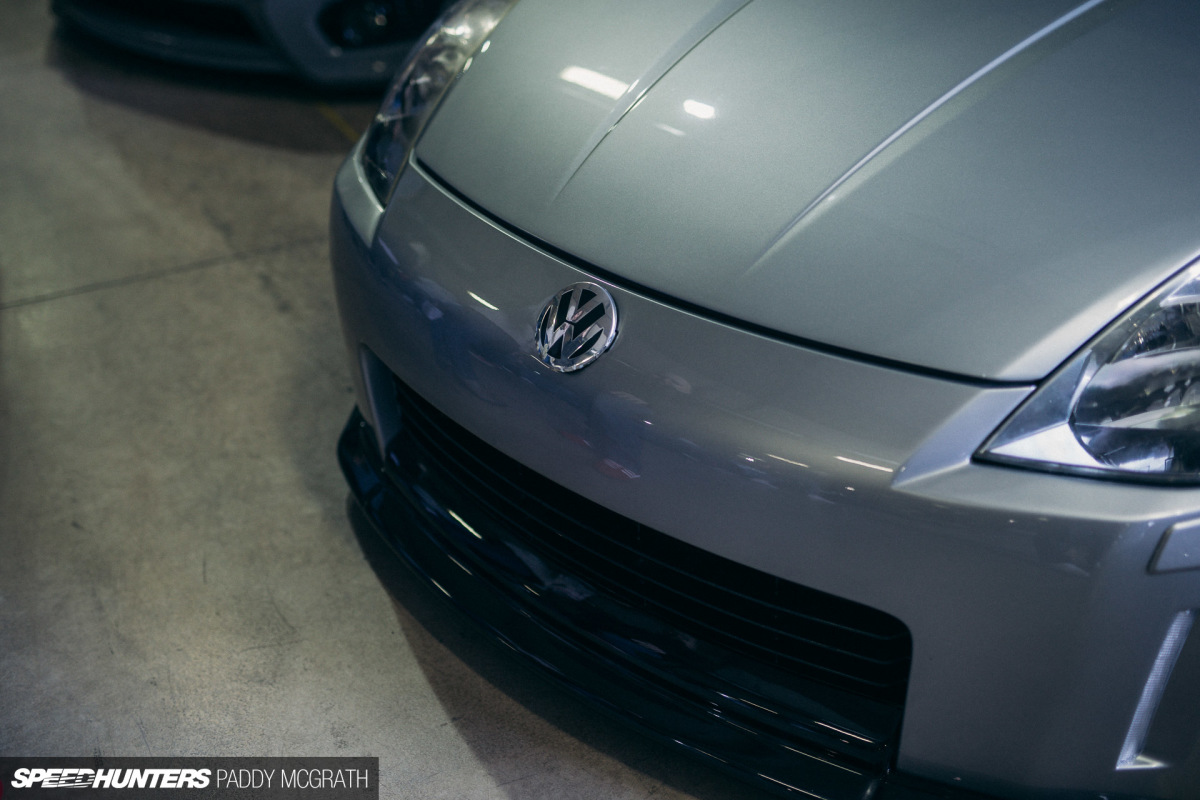 Well, at least they were officially present in the main hall. You can take that VW badge off now, Mr. 350Z, it's safe to show your face.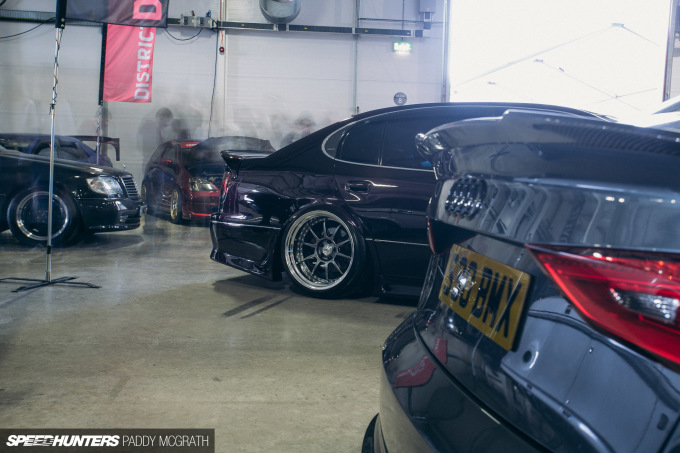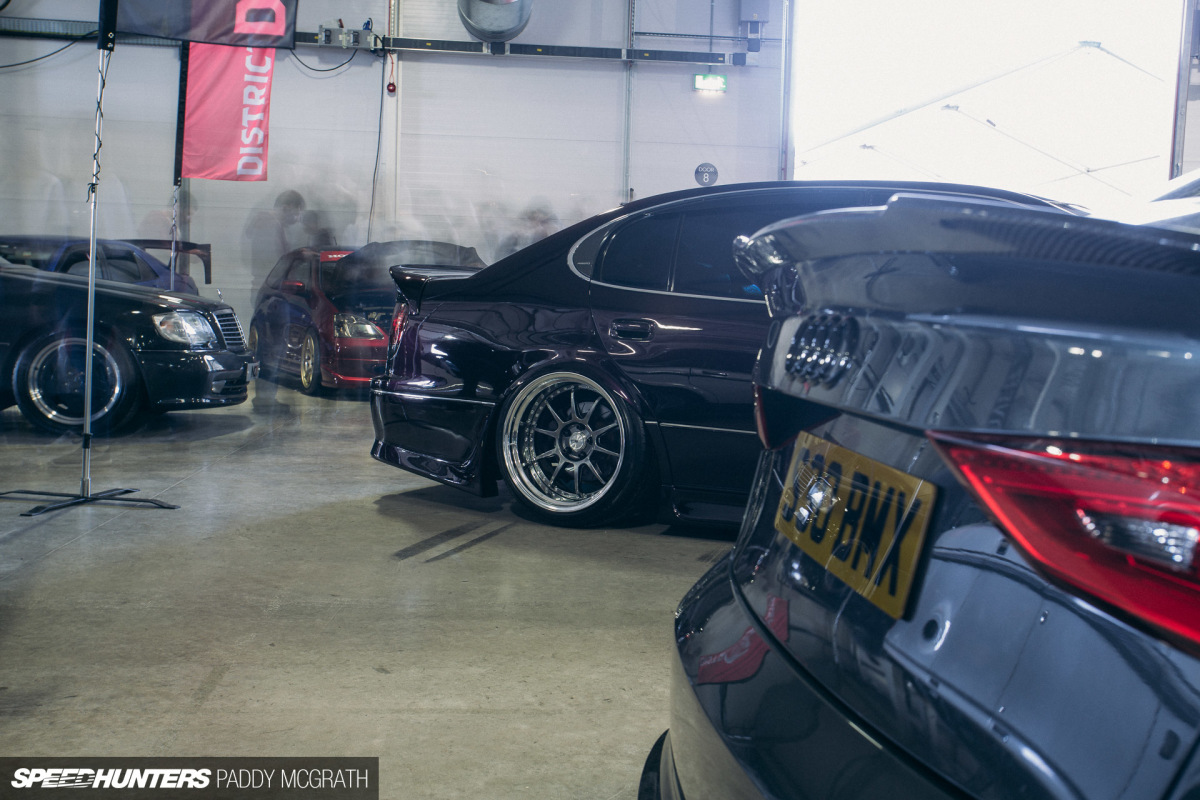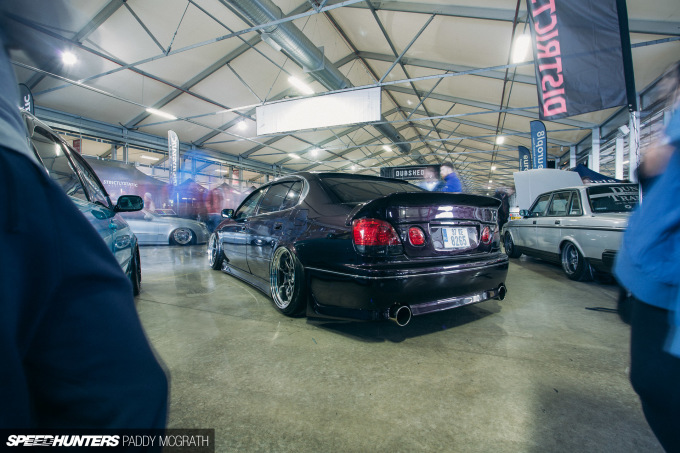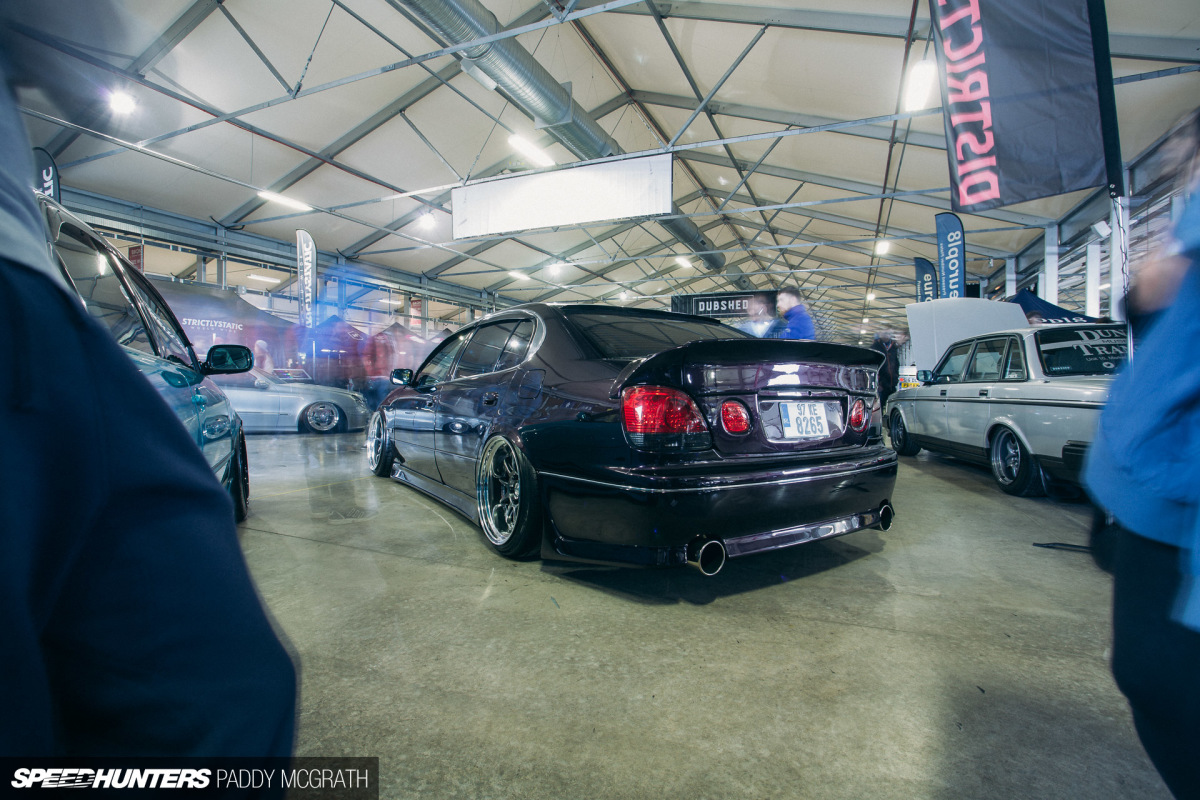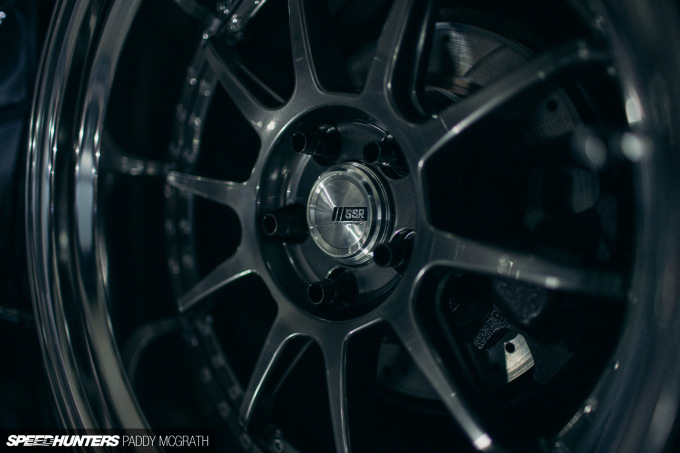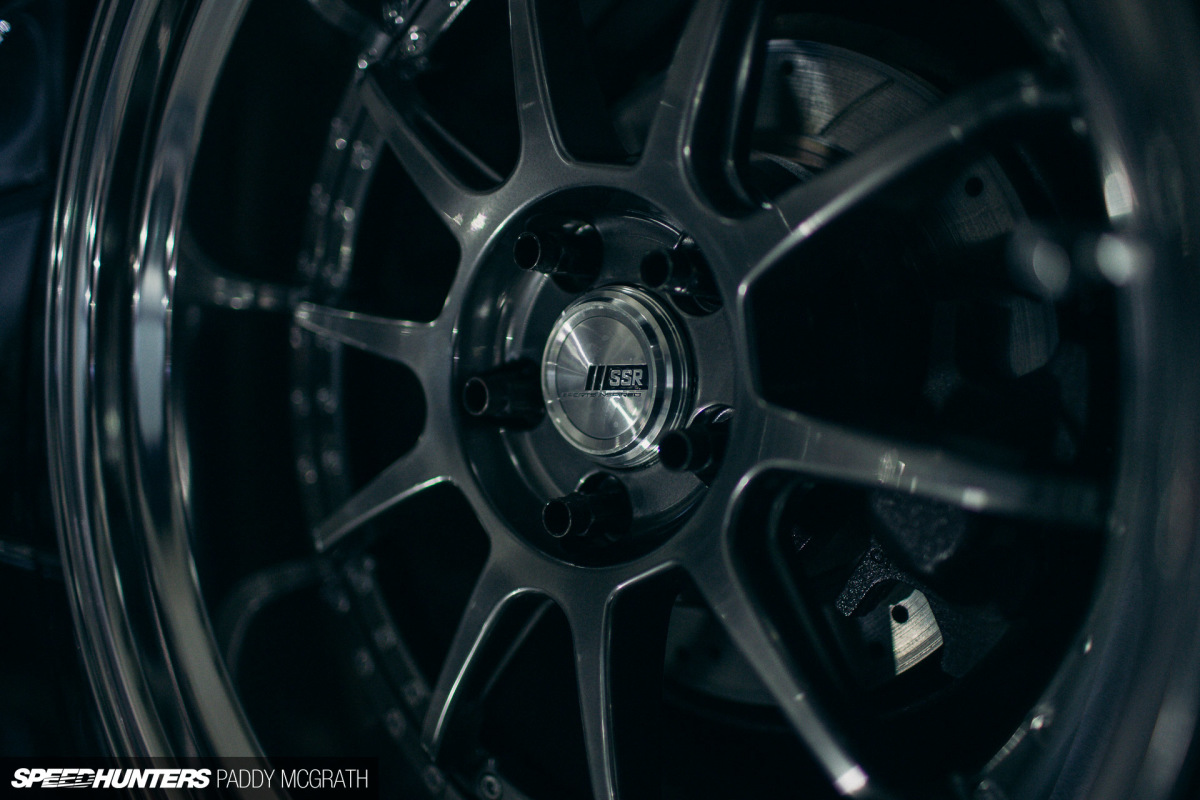 To start with, we might as well take a look at a familiar face to most Speedhunters readers. We featured this Aristo earlier this year, along with highlighting it during Dubshed 2016's coverage. It recently changed hands, something that surprised a lot of people, and its new owner hasn't hung around in putting his own stamp on things.
The beauty here is that the changes are subtle and only expand upon what was already there. The paint has been changed from black to Midnight Purple and the Weds Sports Kranze LXRs have been swapped for a brand new set of SSR SP3s. Instantly, the car has become a new thing while still retaining what made it good in the first place.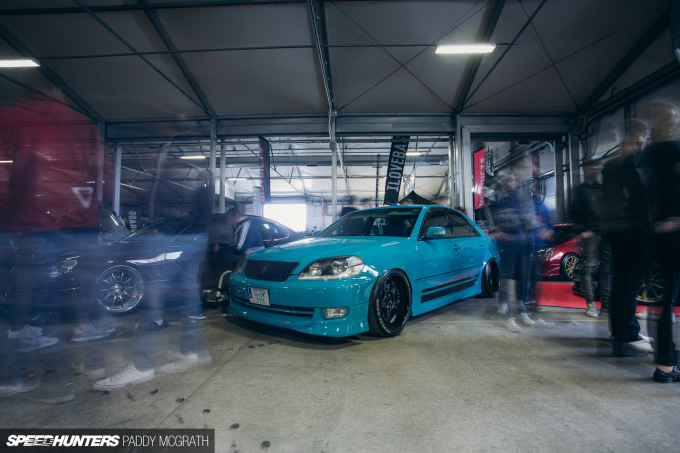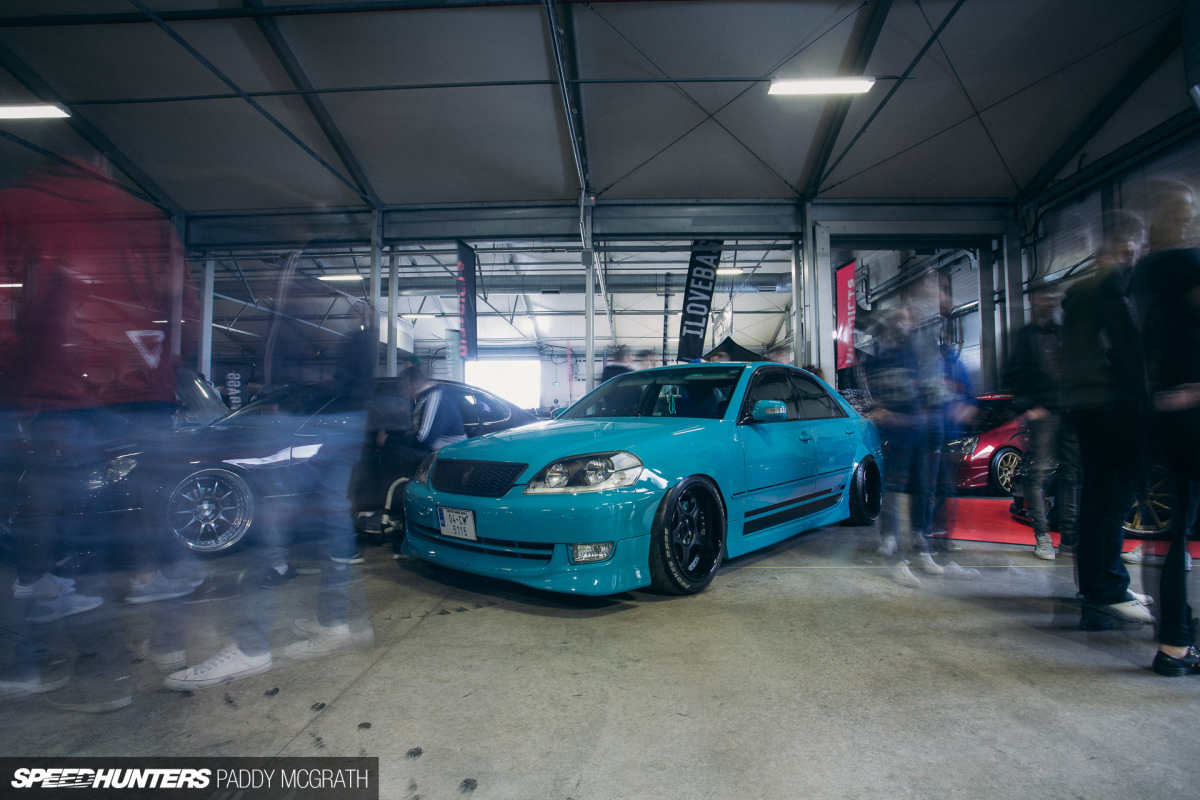 Immediately beside the Aristo was a JZX110 Mark II, a rare car even in a country seemingly overflowing with JZXs at the moment. The colour, whilst a little bit out there, is the signature hue of its owner and builder. He'll definitely hate me calling it his signature, as he isn't really that precious, he just likes painting his cars the same colour. Which reminds me, I still need to share his last car with you.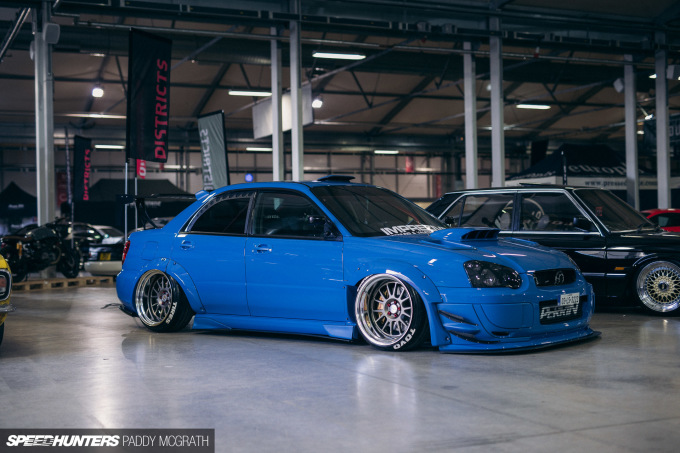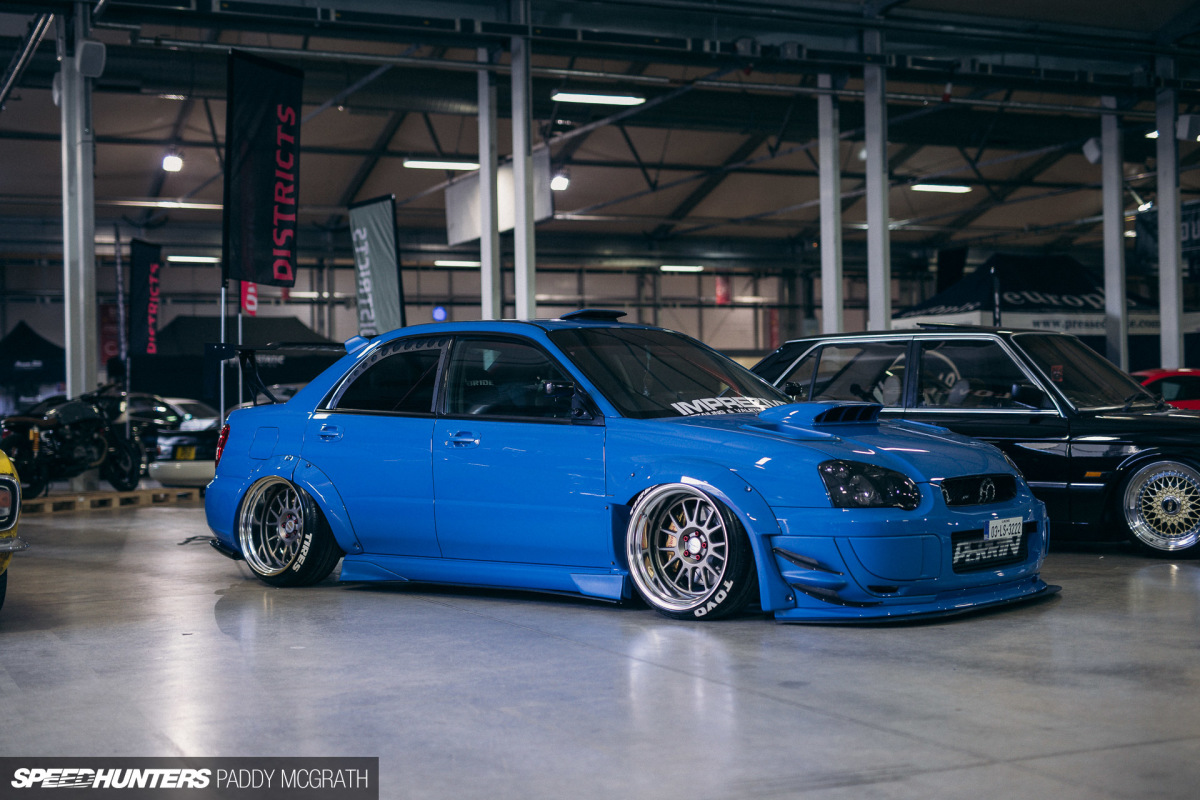 Another car that I will share more with you, hopefully this week, is Thomas Lacey's Subaru Impreza. This was heads and shoulders above almost every other car present, with a level of detail and finish which should be applauded. It is more show car than backroad car, but that's not to say it doesn't have the power to back up the looks.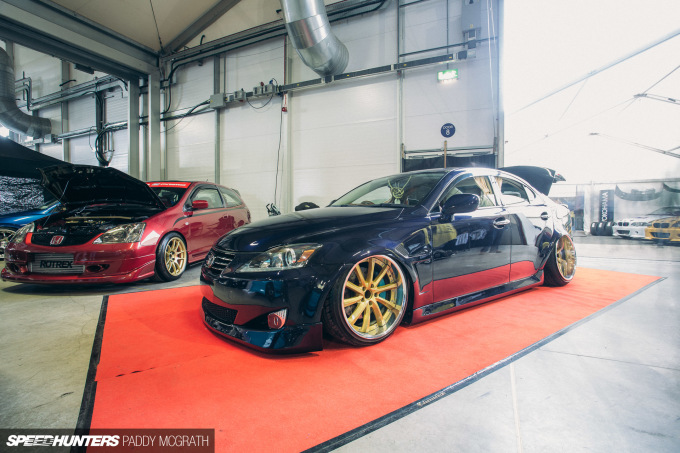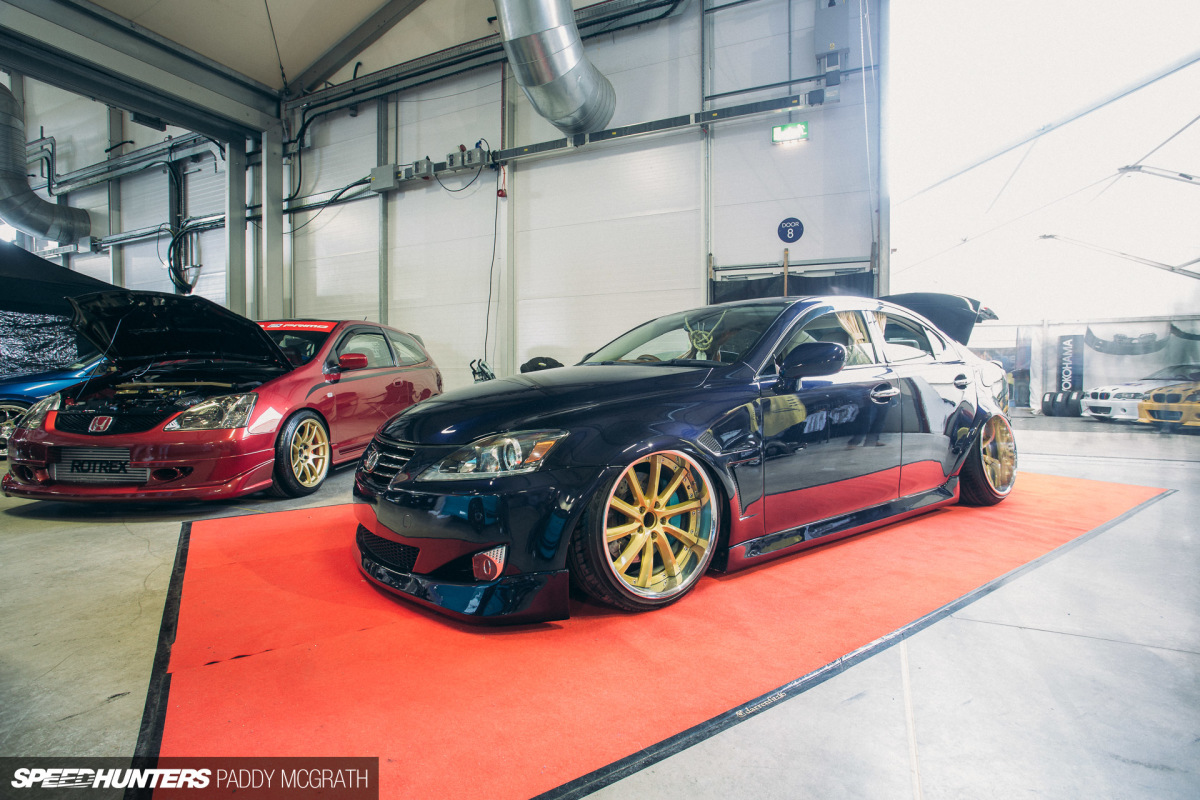 Staying in the main hall, this VIP-style Lexus IS is another rarity here. Again, in a country flooded with JDM saloons, the VIP treatment is a rare sight. In fact, I would hazard a guess that maybe half of Ireland's proper VIP scene is represented by this IS and the aforementioned Aristo.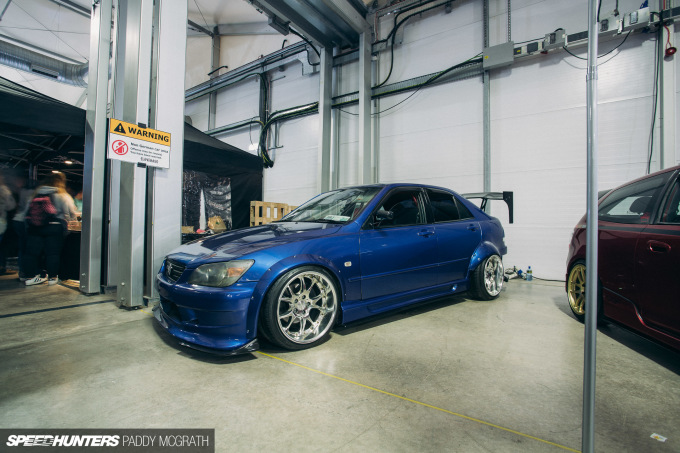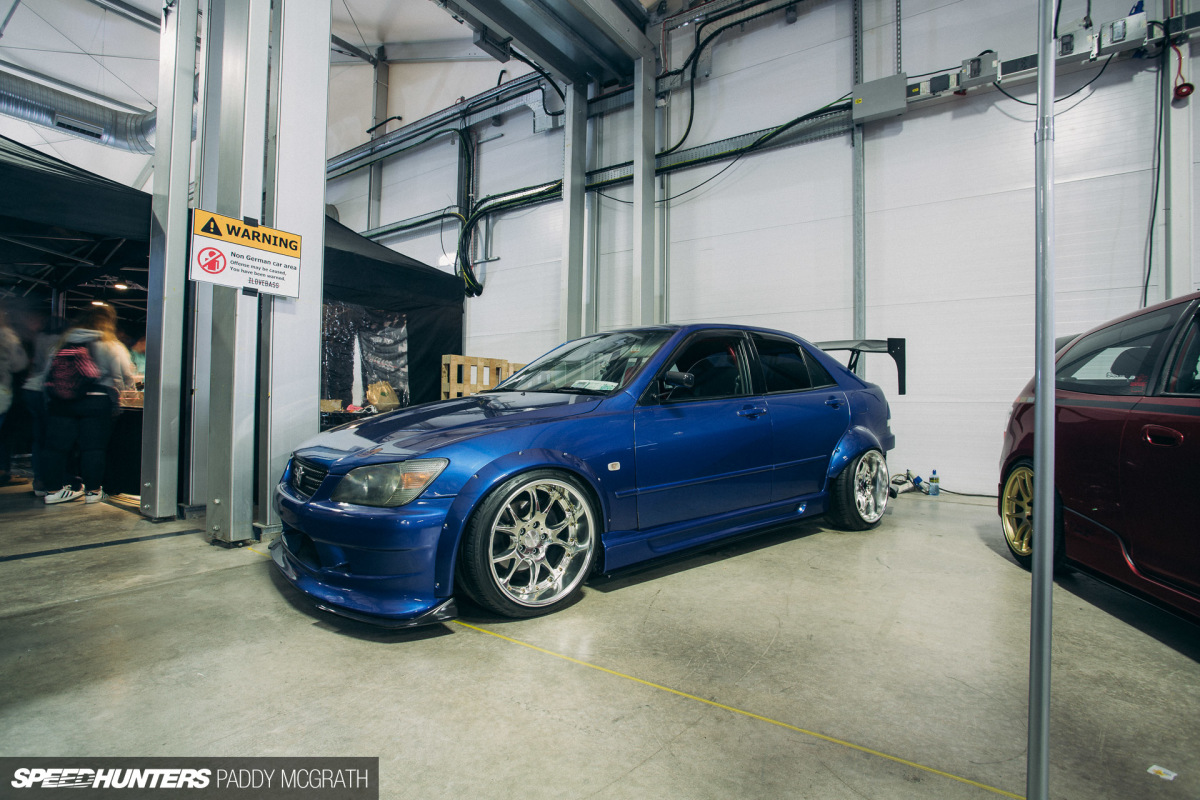 The Toyota Altezza, a sibling to the Lexus IS200, is a car that has a bit of a bad reputation on these shores. They're infamous for being associated with poor taste and being used solely for the purpose of donuts, but this is the rare exception and a reminder to just how cool these cars can be.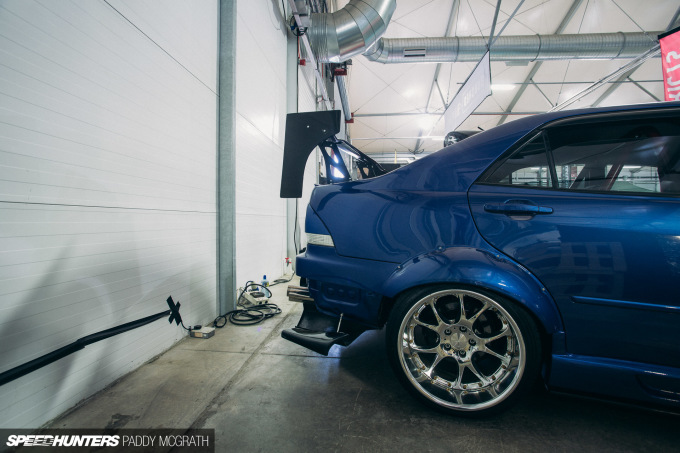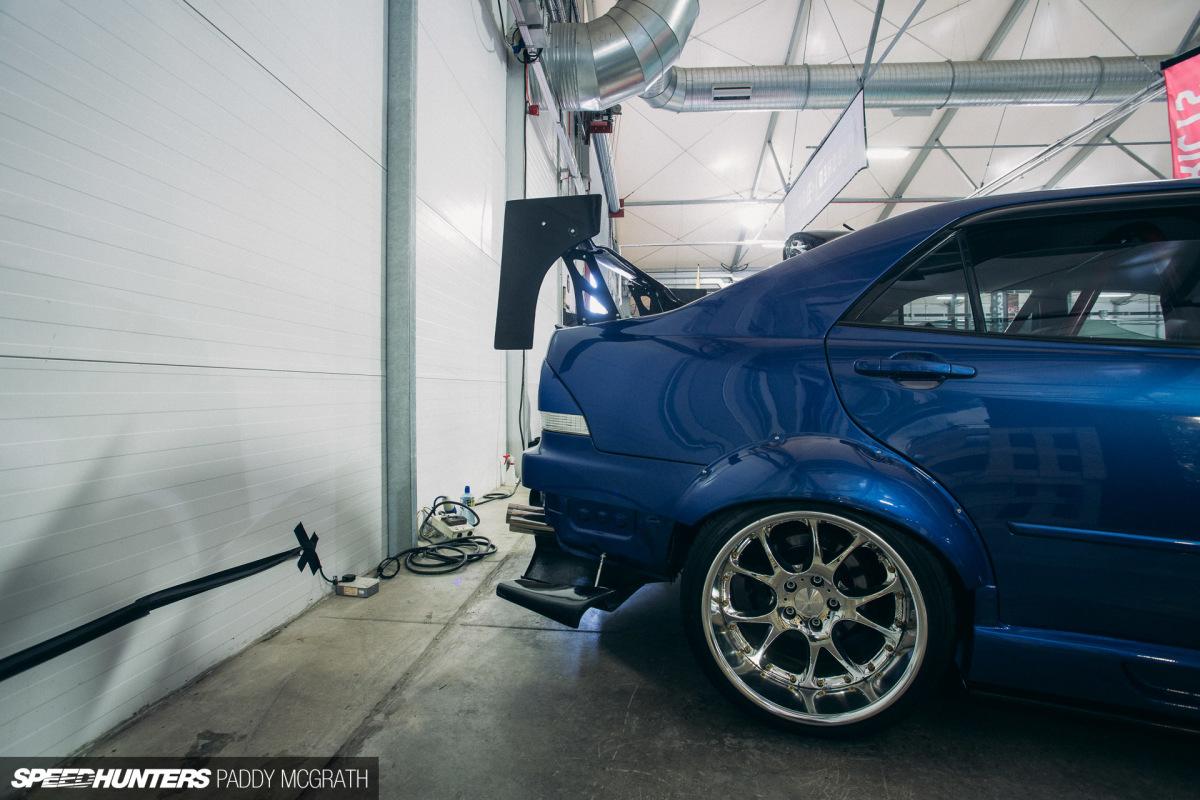 The extended rear half-bubble arch is an interesting look, along with the cut rear bumper and intricate rear diffuser. It's actually a shame the car was positioned in a corner like this, as it was hard to appreciate it fully.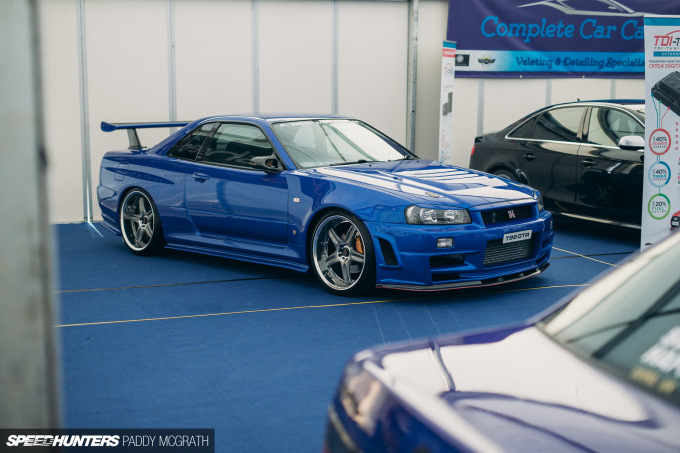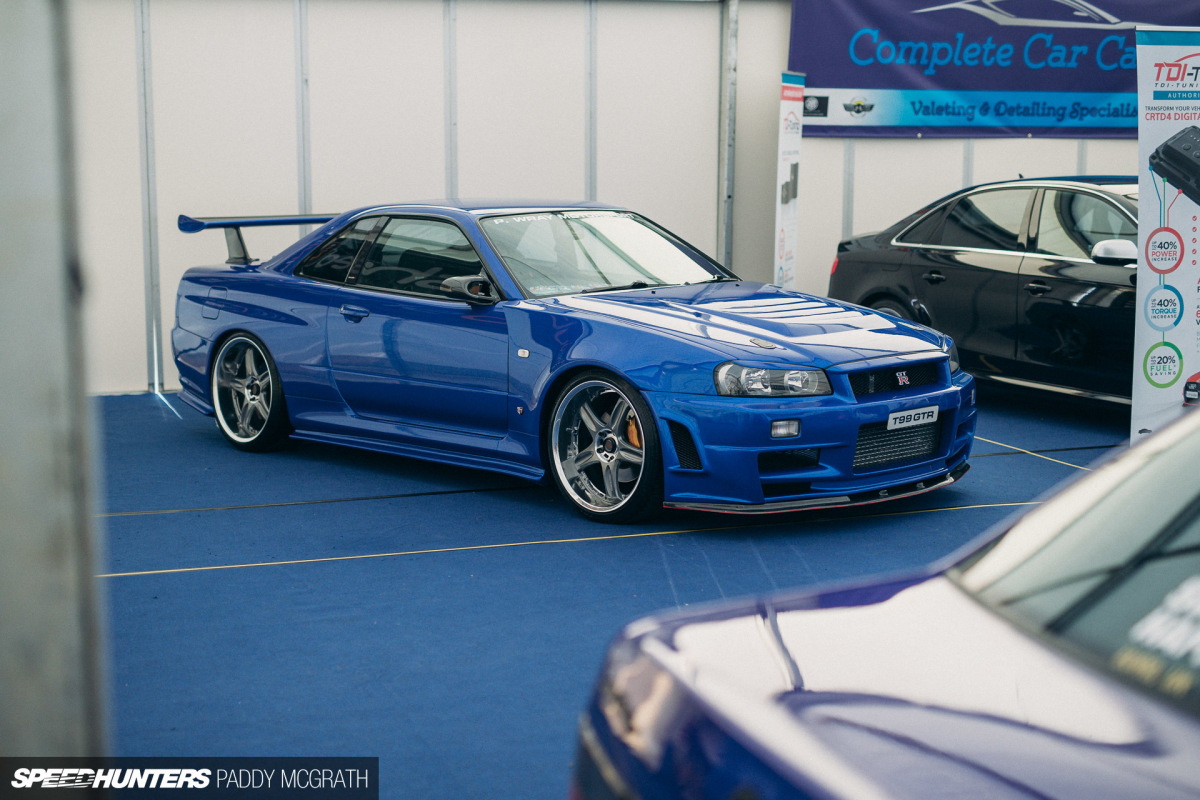 Just outside the main hall was the sole BNR34 Skyline GT-R of the show. A Bayside Blue R34 is always going to grab attention, no matter where in the world it is, and this was no exception. It probably helped that it had all the right touches in all the right places, including a large single HKS turbocharger and 20-inch RAYS Volk Racing GT-C wheels.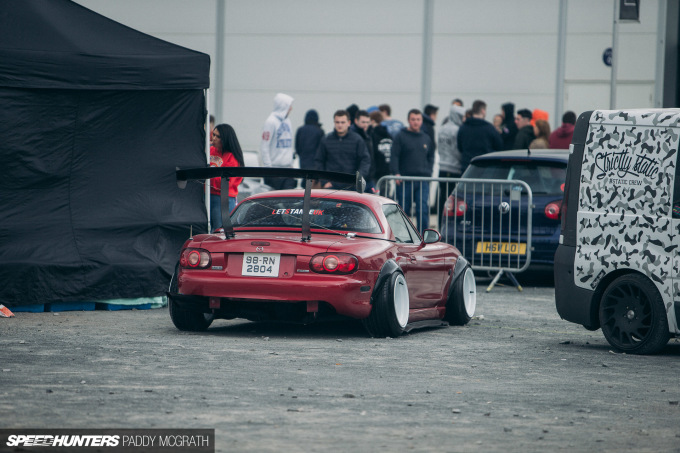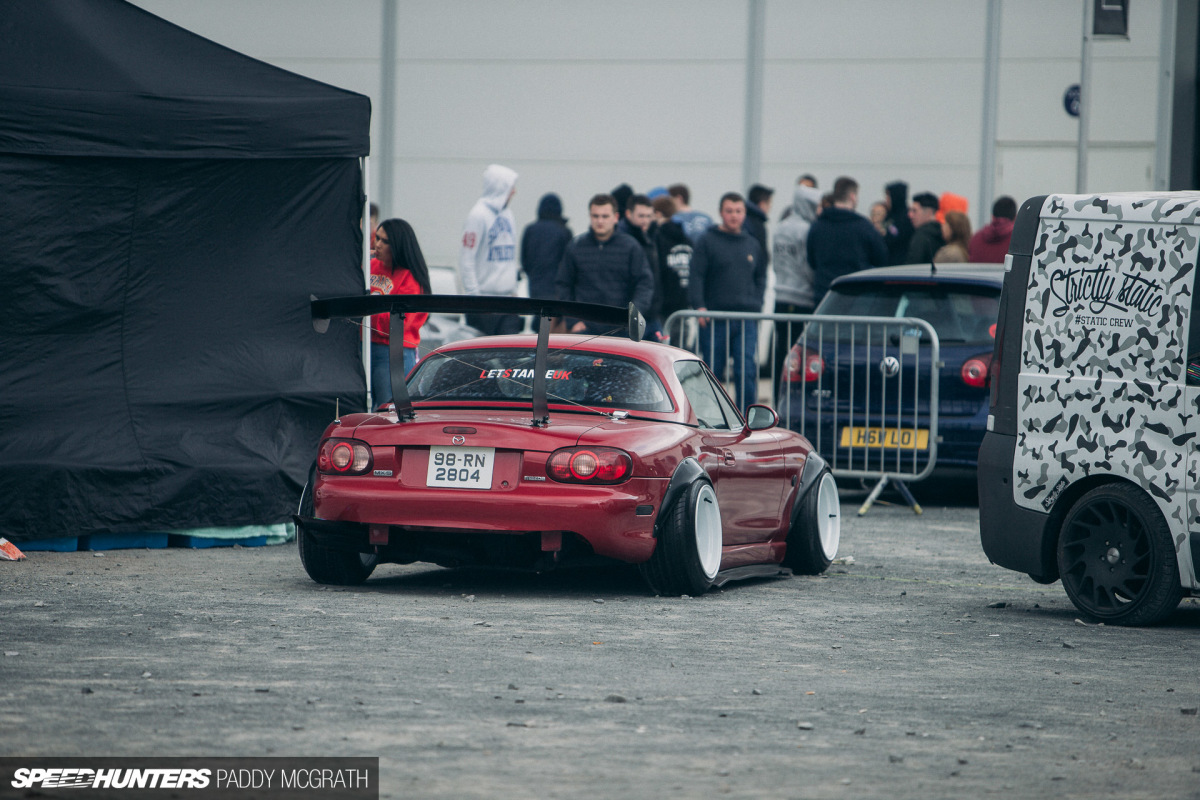 All around the event were interesting JDM cars, often lurking in the proverbial shadows. This over-fendered MX-5 looked pretty damn mean on its wide white wheels.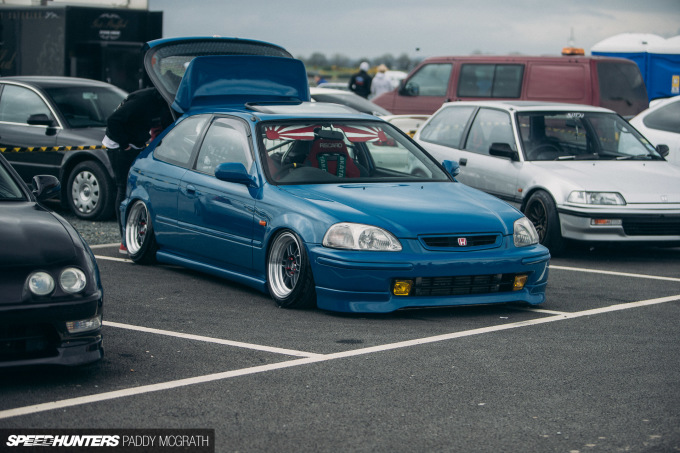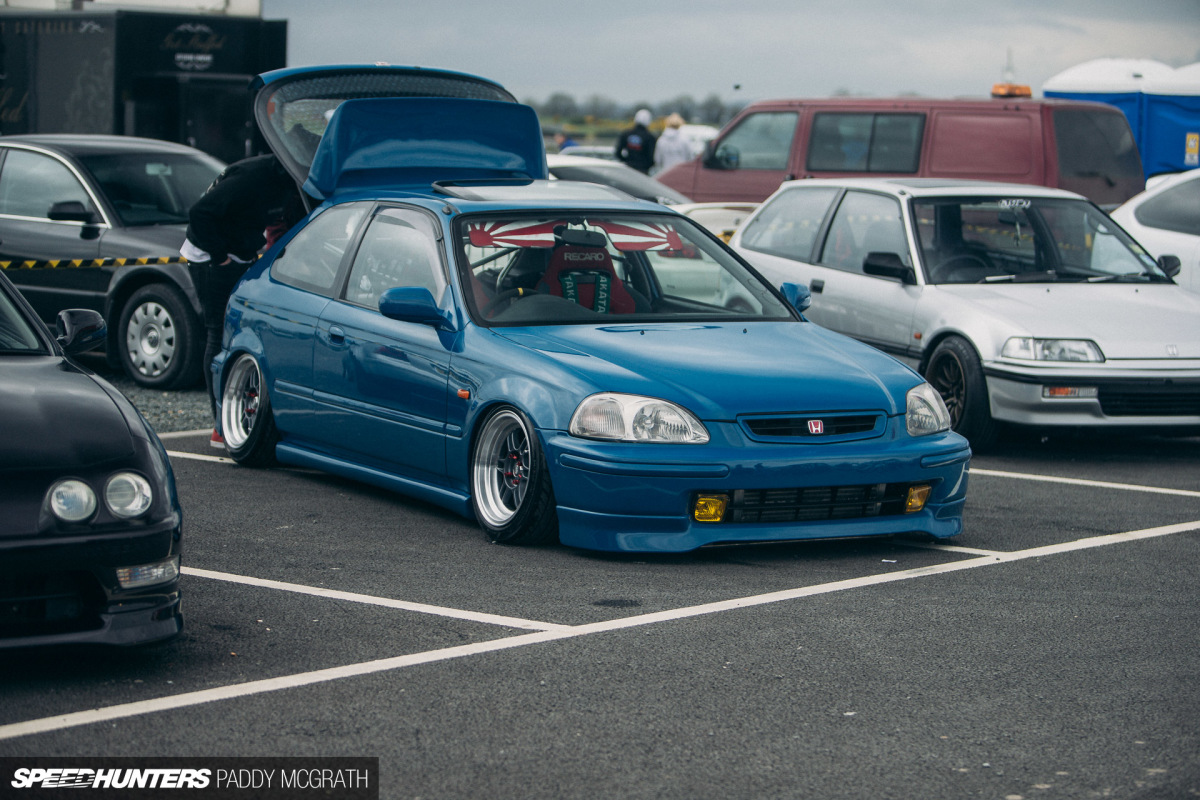 Further out, this bagged EK Civic – with a turbo B18 from what I heard – was another treat.
I still haven't come to terms with the FK2 Civic Type R, I just think Honda got it all wrong in the styling department. Maybe a drive in one might change my mind, but I really think it's just too far away from what the original EK9 Civic Type R was. Also, it's over €50,000 here. So, there's that.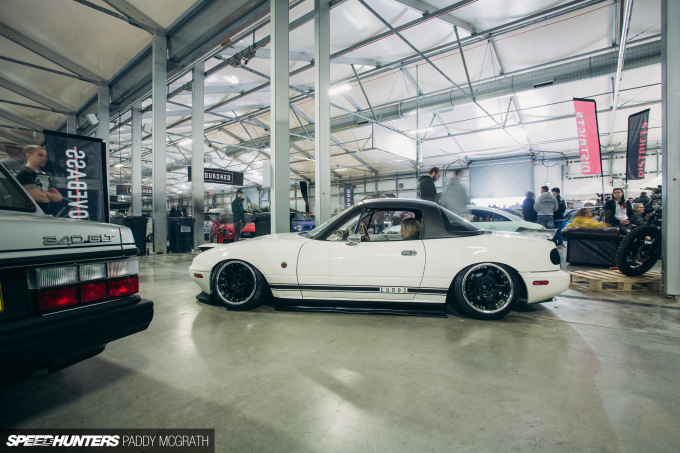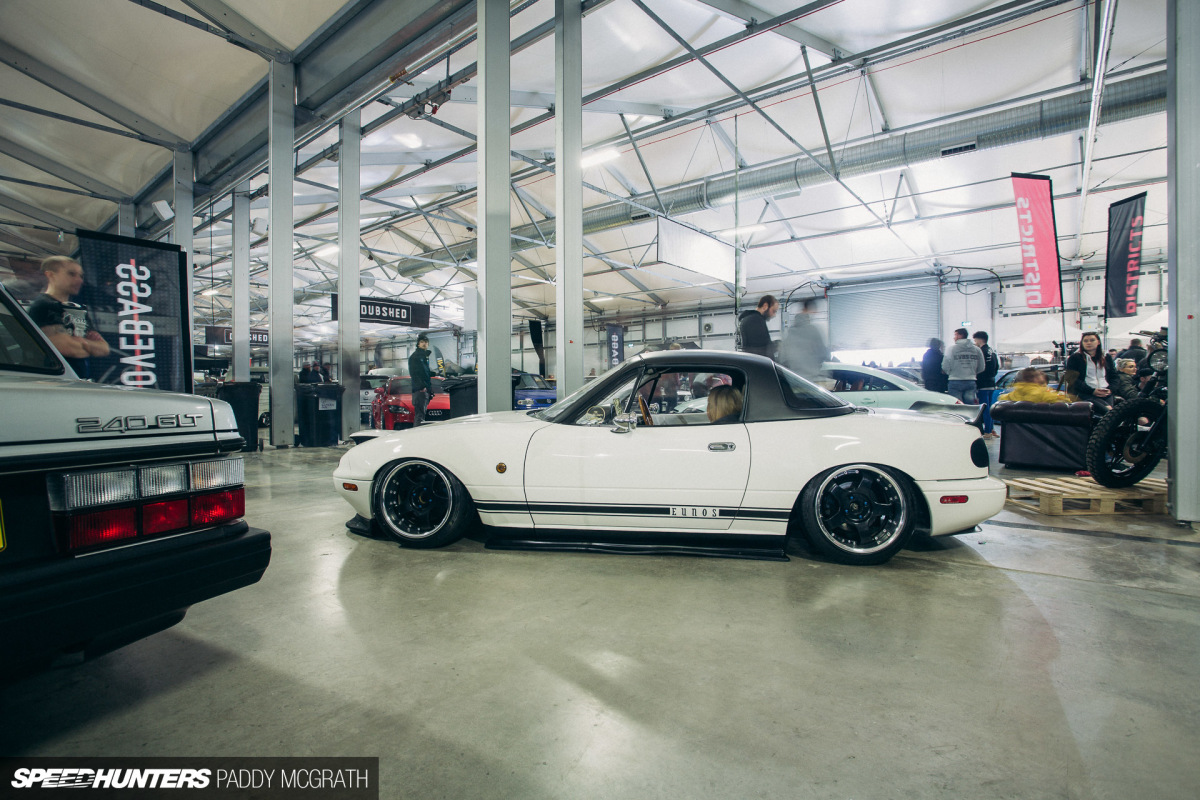 While it might be short of the largest GT wing that I had ever seen in my life from last year, I still love the simplicity of this MX-5. I know the owner is a regular reader of Speedhunters, so maybe he might chime in with some details on the car. Because I forgot to ask him when I was talking to him. Again, still waiting on that Pulitzer.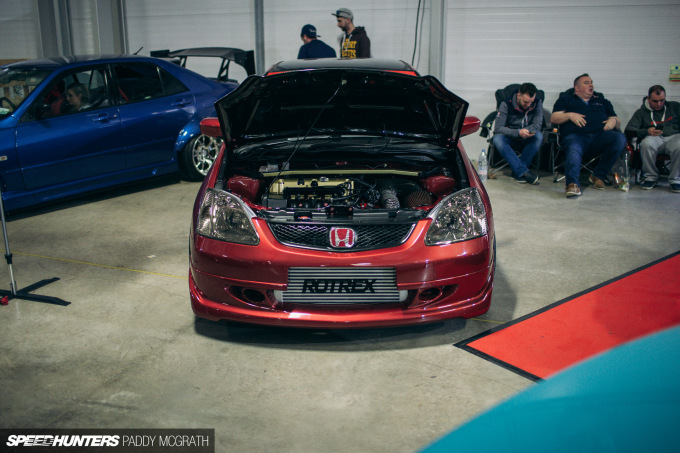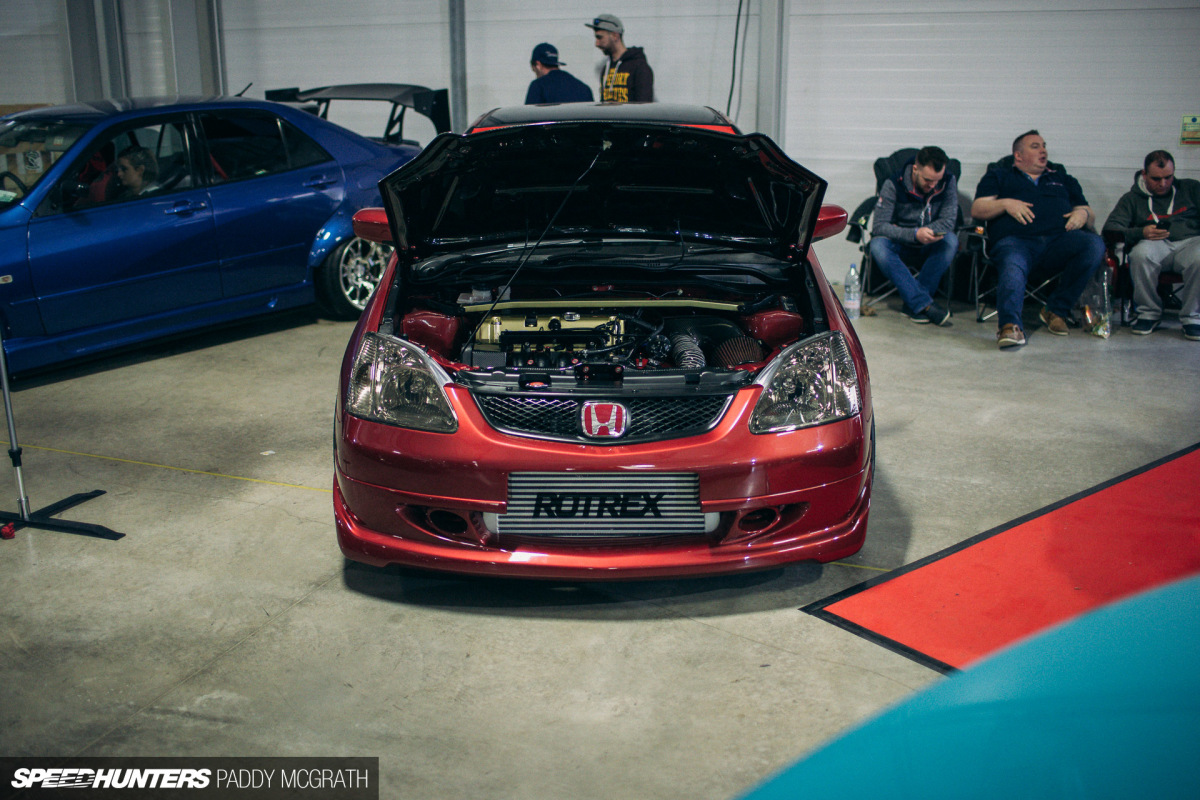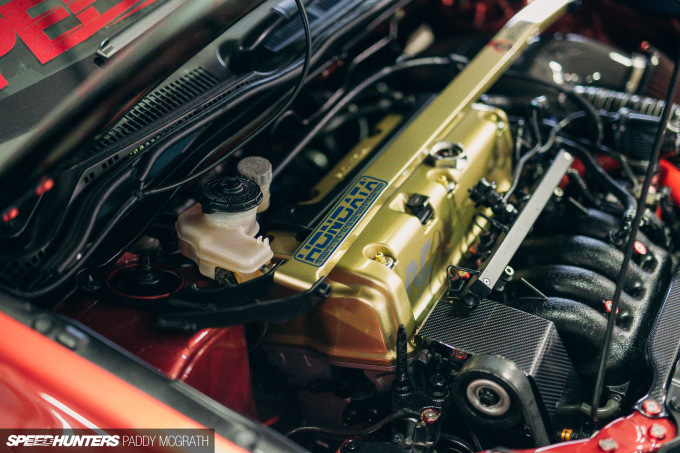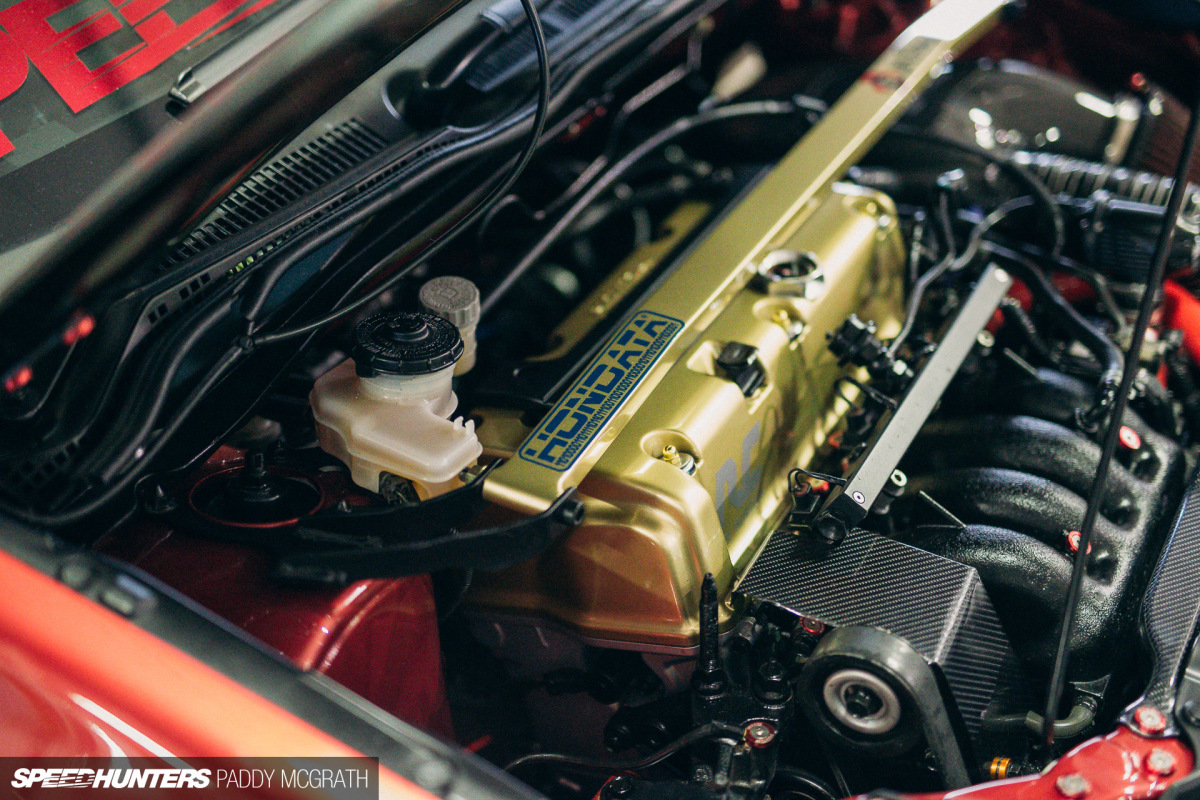 This, on the other hand is a Civic Type R that I can get behind. From the outside, it's a clean and simple EP3 with some subtle Mugen Power graphics, Work CR Kai wheels and a large front-mount intercooler with Rotrex branded onto it. Okay, that last one is a bit of a giveaway; this supercharged K20A-equipped Type R is maybe a little bit quicker than you would expect, but certainly no less the car one comes to expect at Dubshed.
While it might be strange to be highlighting Japanese cars at a German car show, I still think it just helps bring the overall standards up while inspiring both scenes to push even further in future.
Although, for 2018 can we have the tent back?
Paddy McGrath
Instagram: pmcgphotos
Twitter: pmcgphotos
paddy@speedhunters.com
Dubshed related content on Speedhunters
Cutting Room Floor