It's Not A Lexus
How things come and go in our car culture world is a curious thing.
You don't have to look particularly far back in history to remember an era which now raises only derision and snide remarks. Of course, there was a time when the cars from The Fast and the Furious were the icons of our world – they still hold a place in my heart – but time has not been kind to them. People often say the same about the Rocket Bunny and Liberty Walk cars of today, although only time will tell how they're judged.
There is a particular era of car styling that has survived the test of time very well, though. The late '90s and early '00s produced some great looking cars from Japan, and it's an era which I'm seeing more and more people go back to when building cars even now. Whether it was drift, street, or in this case, VIP, the simplicity of the cars and the seemingly effortless execution of them still resonates with us today.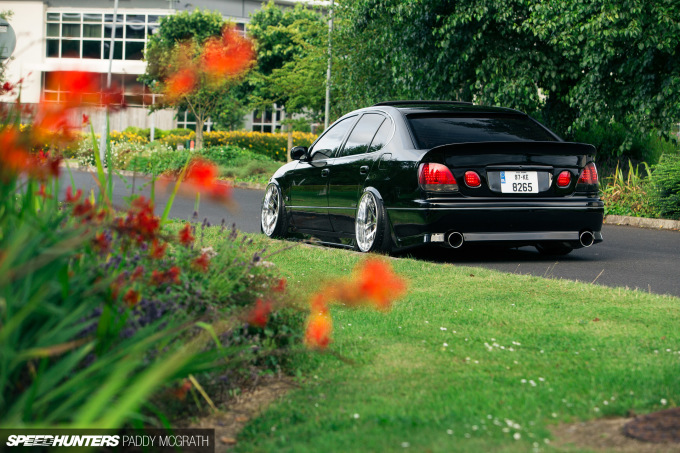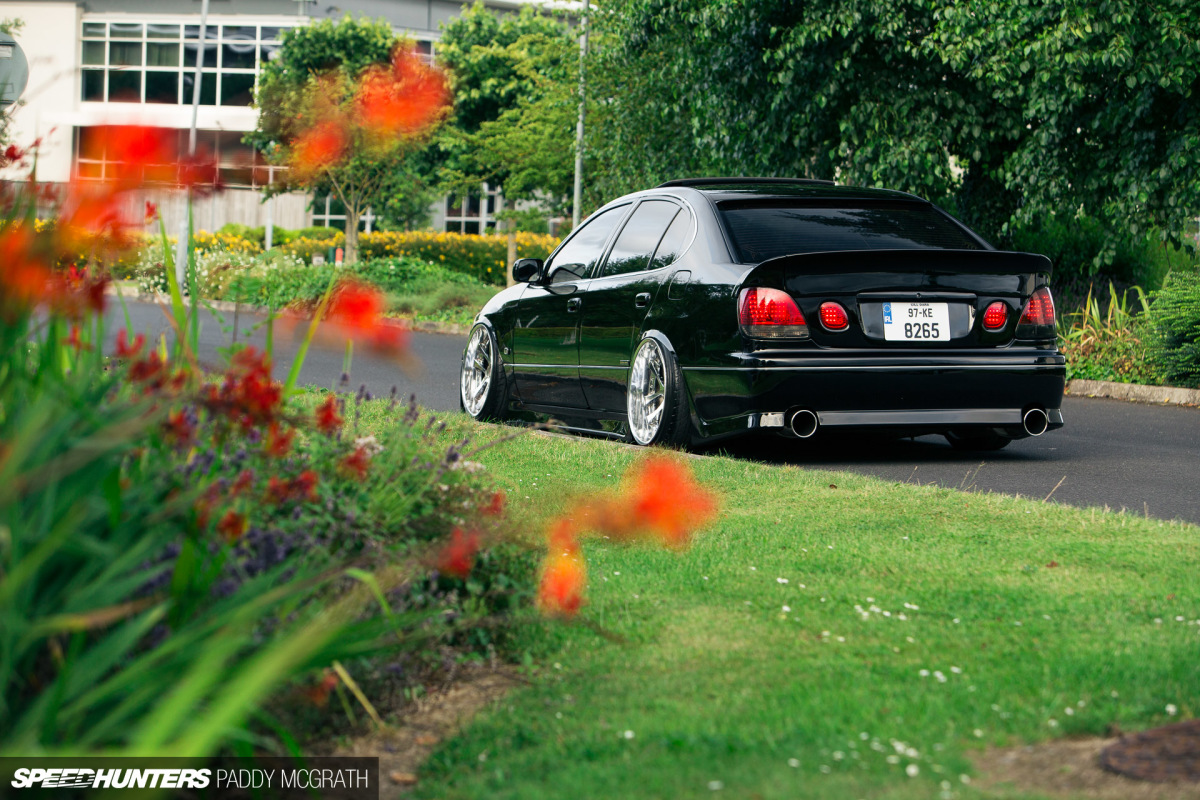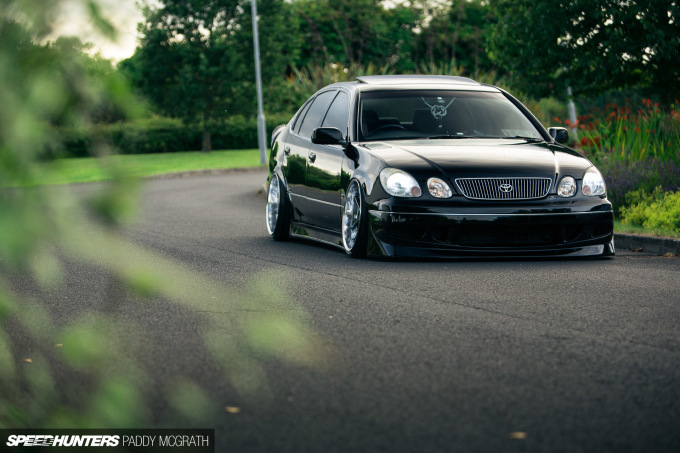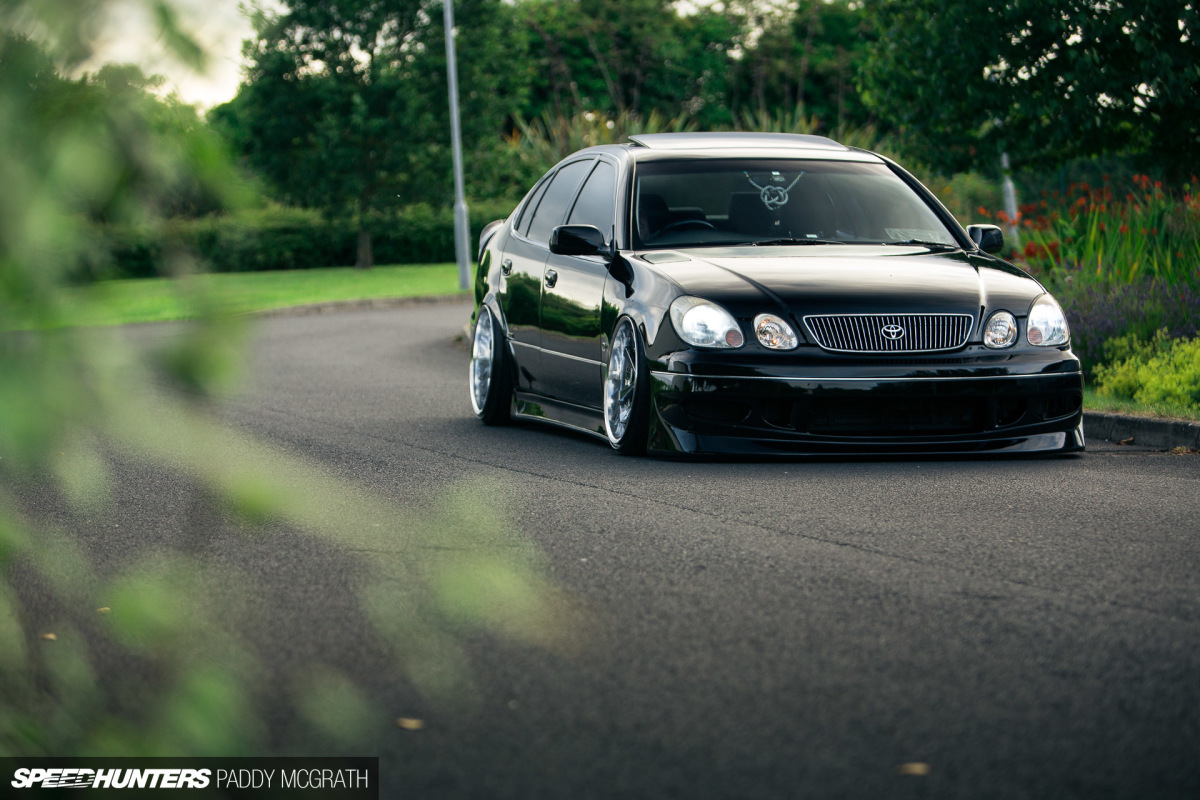 As much as it pains me to use the c-word, these are very f**king cool cars. While I'm more of a German car guy, this particular era of Japanese car culture is amongst some of my favourite of all time. I cannot get enough of them. While it might not be in Japan, Paddy Finnegan's JZS161 Aristo is amongst one of the best VIP cars to ever come out of Ireland, a country famous for its love of Japanese cars.
What's interesting about this particular car is that it was actually built a few years ago (I photographed it in 2014 for Fast Car magazine) but yet I still keep coming back to it. I only learned last week that Paddy actually just sold it recently, and once more I had to revisit it one last time. Seeing as it's never appeared in-depth here before, I felt it was something worth sharing with you, too.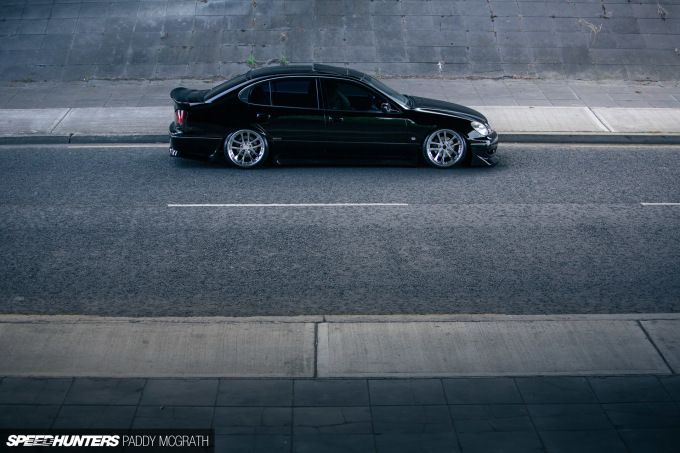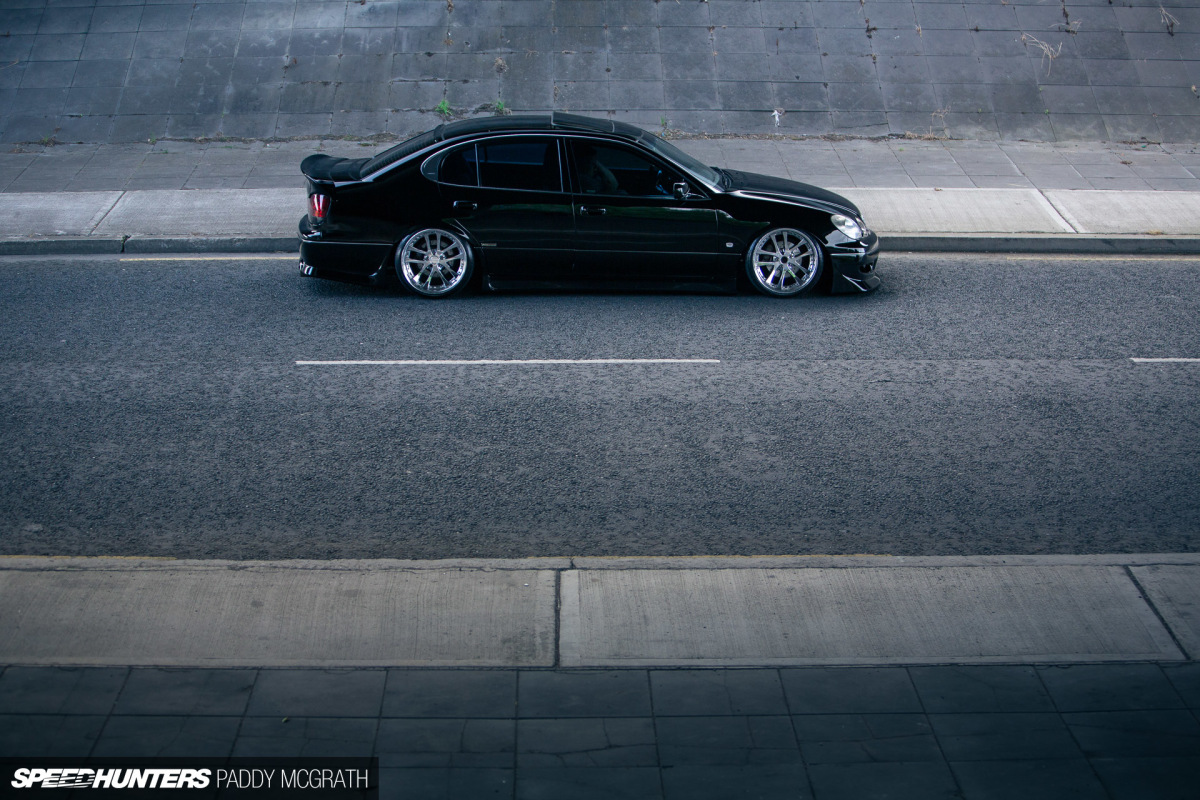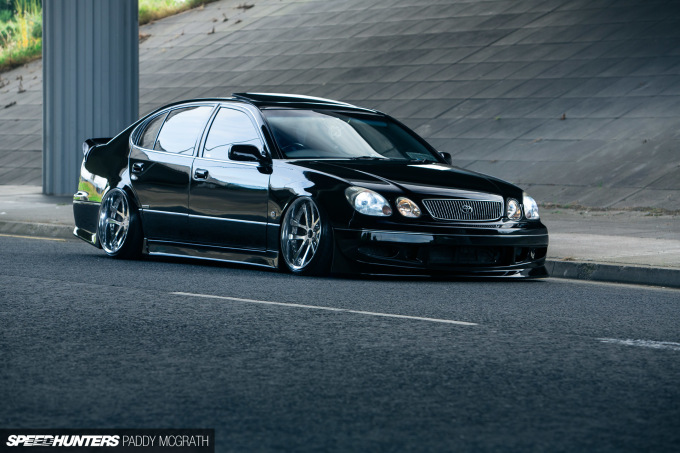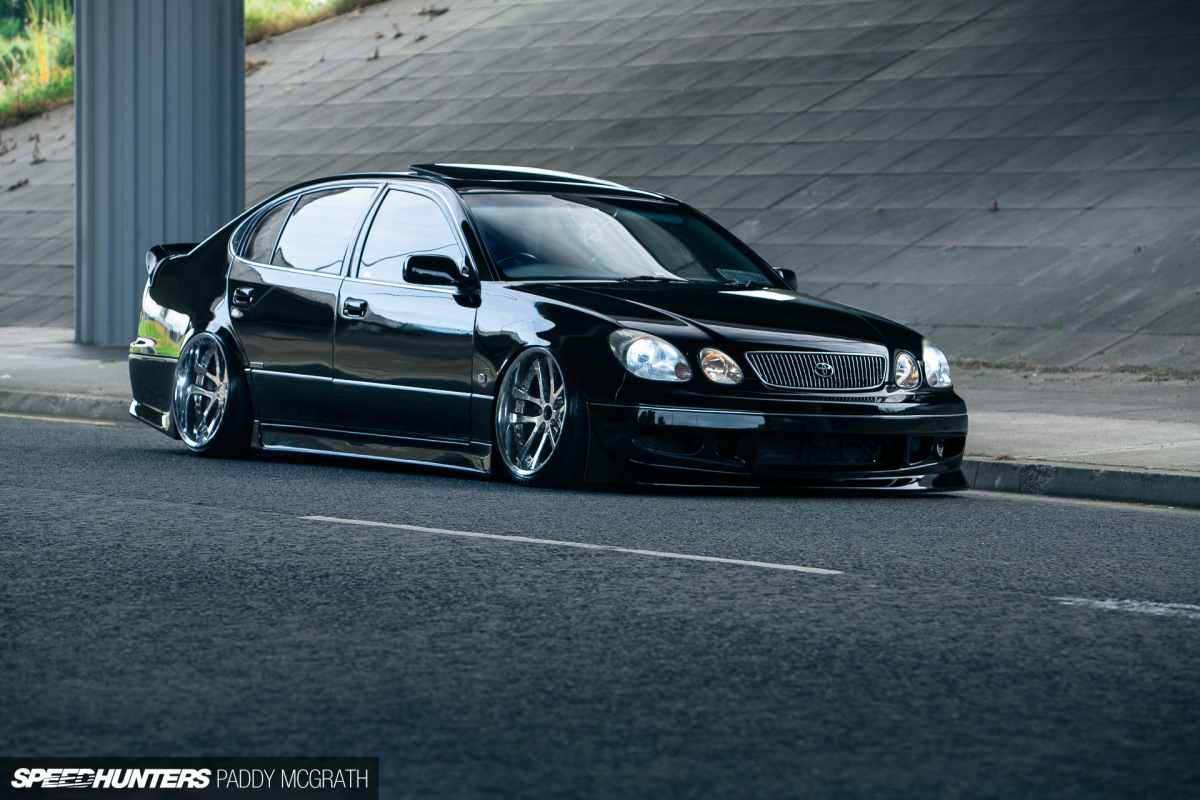 While the car did evolve slightly over the following three years – a full Garson interior was added into the mix along with the wheels being completely refinished – its overall vibe has remained very much the same. It never lost that wow factor for me, and is a car I always welcomed the sight of. It might look like a simple enough collection of parts, but it's how they've been brought together and the execution that makes this car.
A full Kazama Auto Luxor kit adorns the exterior, but it's the subtle extended steel arches and exquisite black paint that impress the most. I'm not kidding when I reckon it's still one of the best painted cars that I've ever seen; it's absolutely flawless.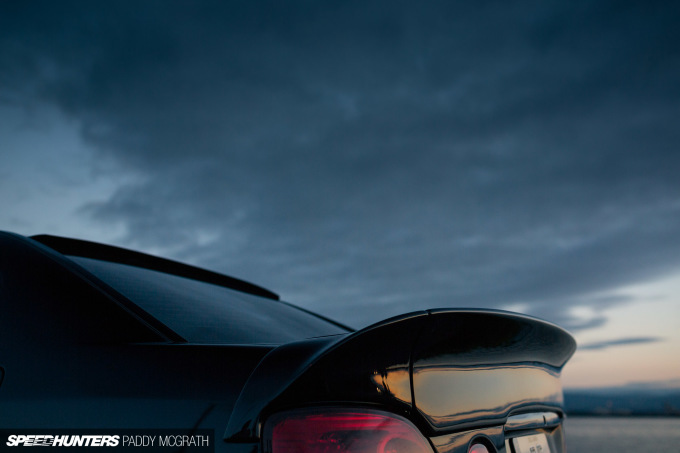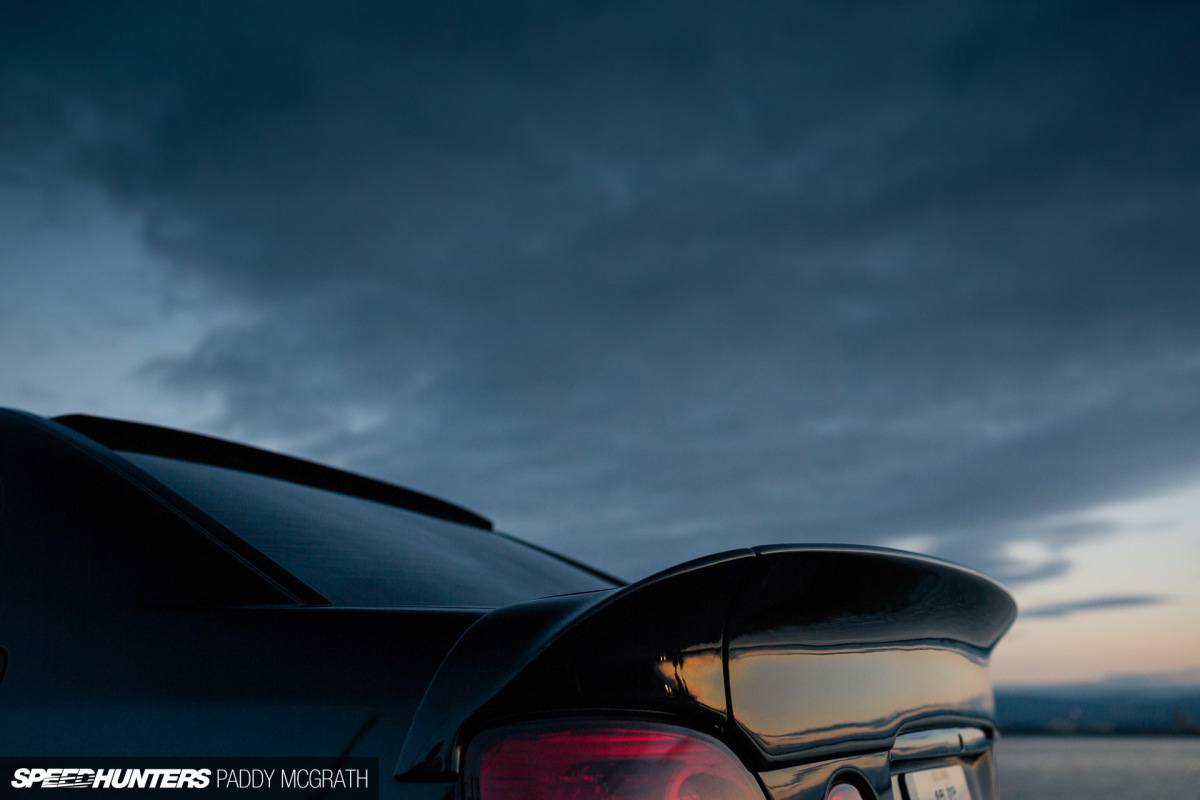 The addition of a three-piece Vertex rear spoiler and roof spoiler do wonders for the overall flow of the styling. They're simple additions, but they're considered and work so well. The LED rear tails are similar in this regard, bringing a more contemporary look to the back of the car, without being too much.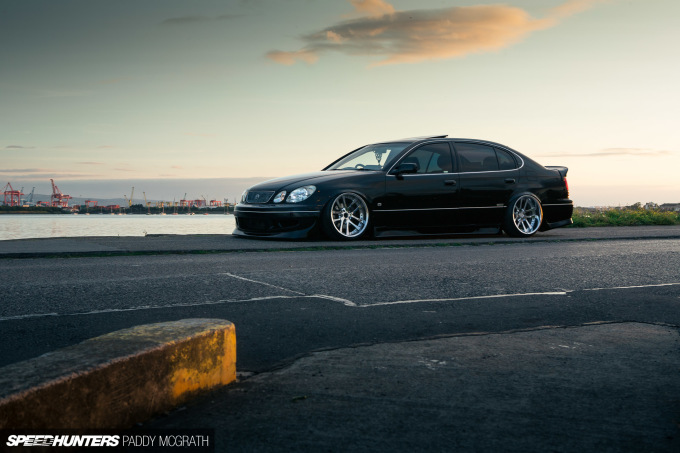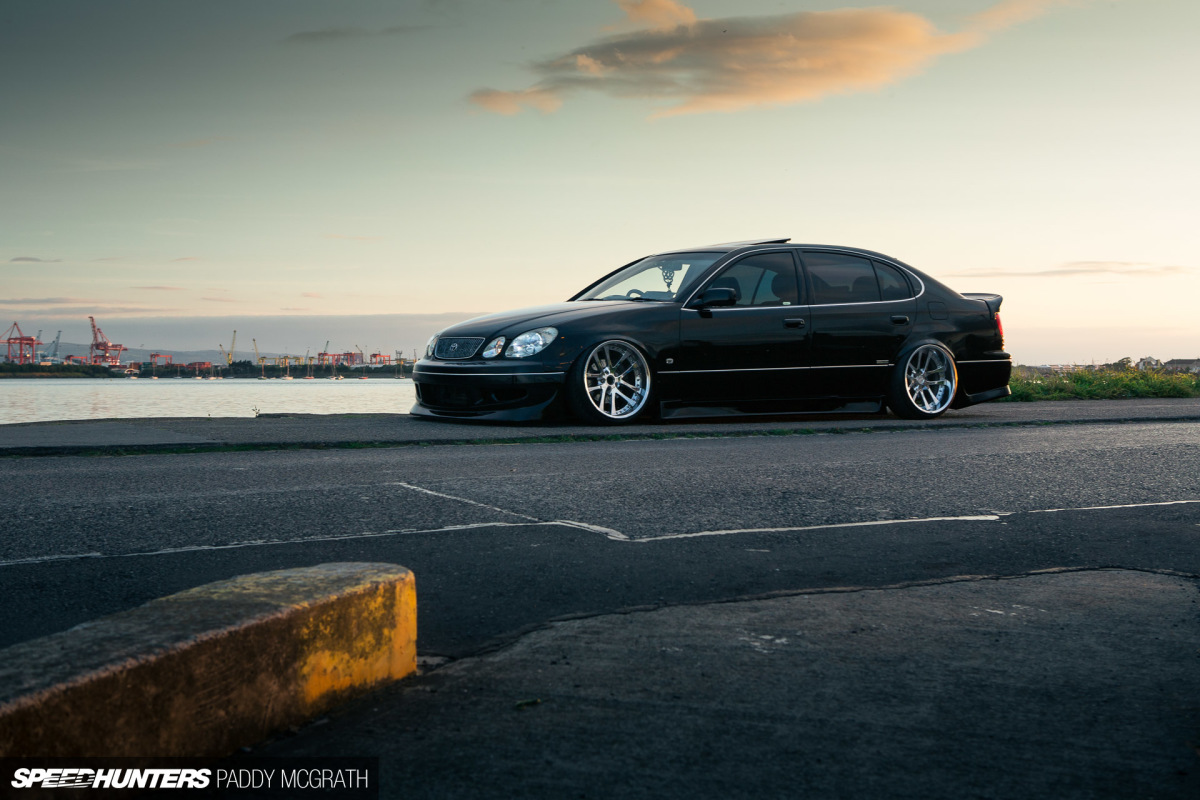 The 2JZ-GTE has been lightly breathed on, but nothing outrageous. There's a Blitz boost controller, a GReddy front-mount intercooler, a HKS panel filter and a full de-catted TOM's stainless steel exhaust.
Ride height is controlled by an Air Lift Performance setup with V2 management (this was the pre-game changing 3H era), allowing the body to drop perfectly onto the Weds Sports Kranze LXRs. Those wheels, which measure in at 19×9.5-inch -3 at the front, 19×10-inch -22 at the rear, are maybe the perfect choice to complement the car.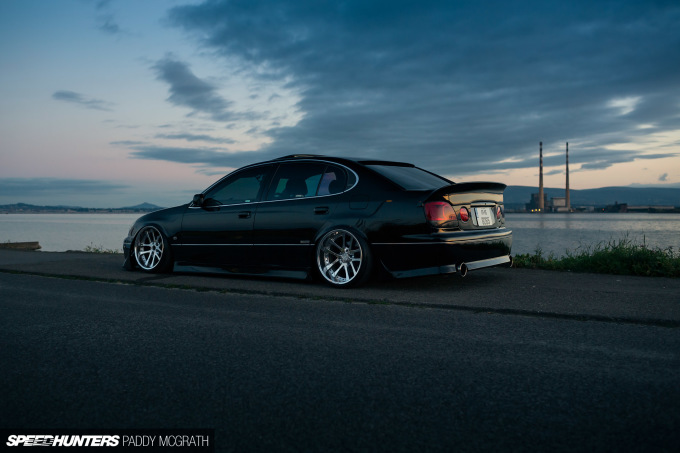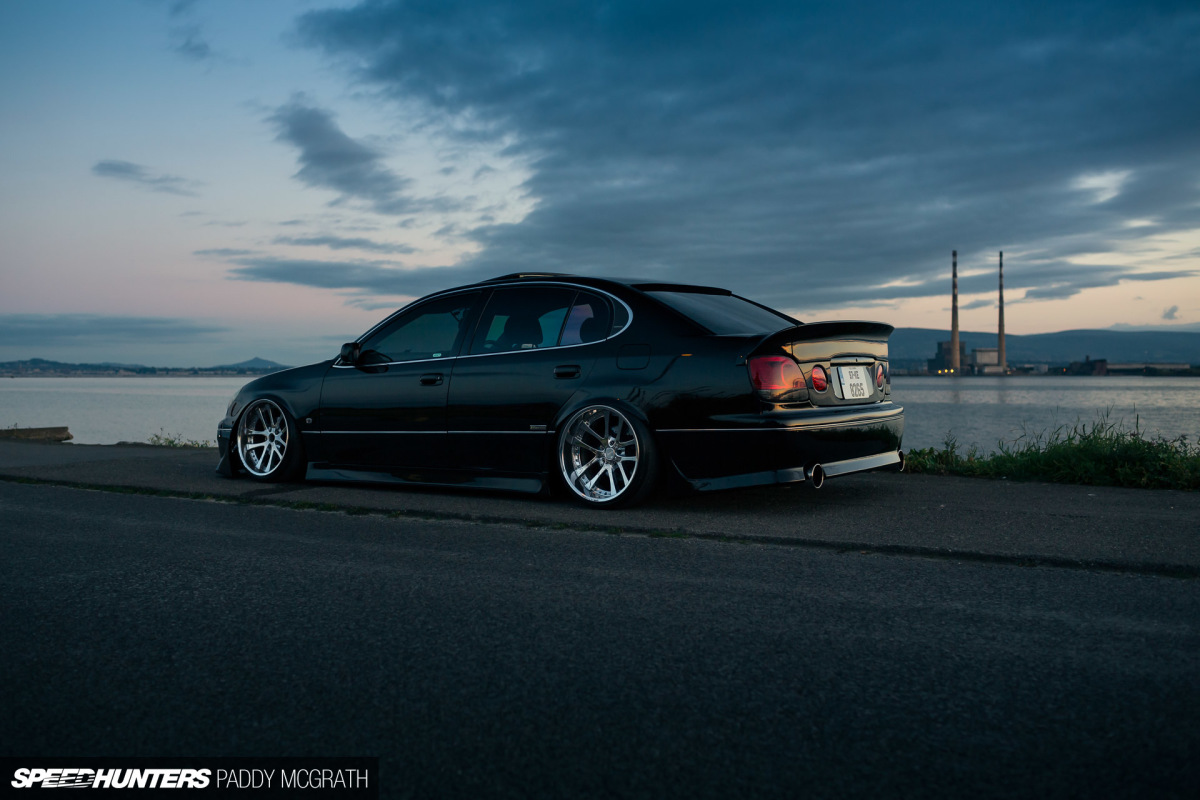 I don't feel like I can, or maybe even should, go much further than this. There's nothing really to add, that the car doesn't already say for itself.
While the Aristo has moved onto a new owner, I just hope that it receives the love and care that it received under Paddy's ownership. It might have taken me nearly three years to get around to sharing this, but sometimes, the best things are worth waiting for.
Paddy McGrath
Instagram: pmcgphotos
Twitter: pmcgphotos
Facebook: Paddy McGrath
paddy@speedhunters.com
Irish Car Culture on Speedhunters
Cutting Room Floor