If you needed any proof of how serious Escort are about their time attack Mitsubishi Lancer Evolution IX, a 53-second Tsukuba Circuit lap time is it.
We first saw the Escort CT9A at last year's Attack event (see the video above), but in the 12 months since then, Ando-san and his team have been busy refining the setup.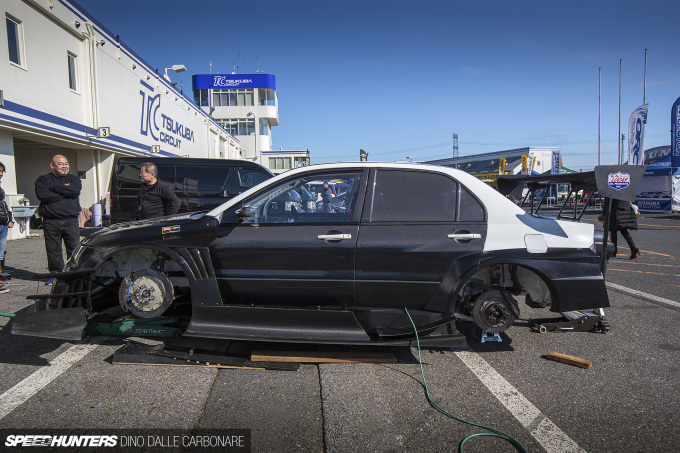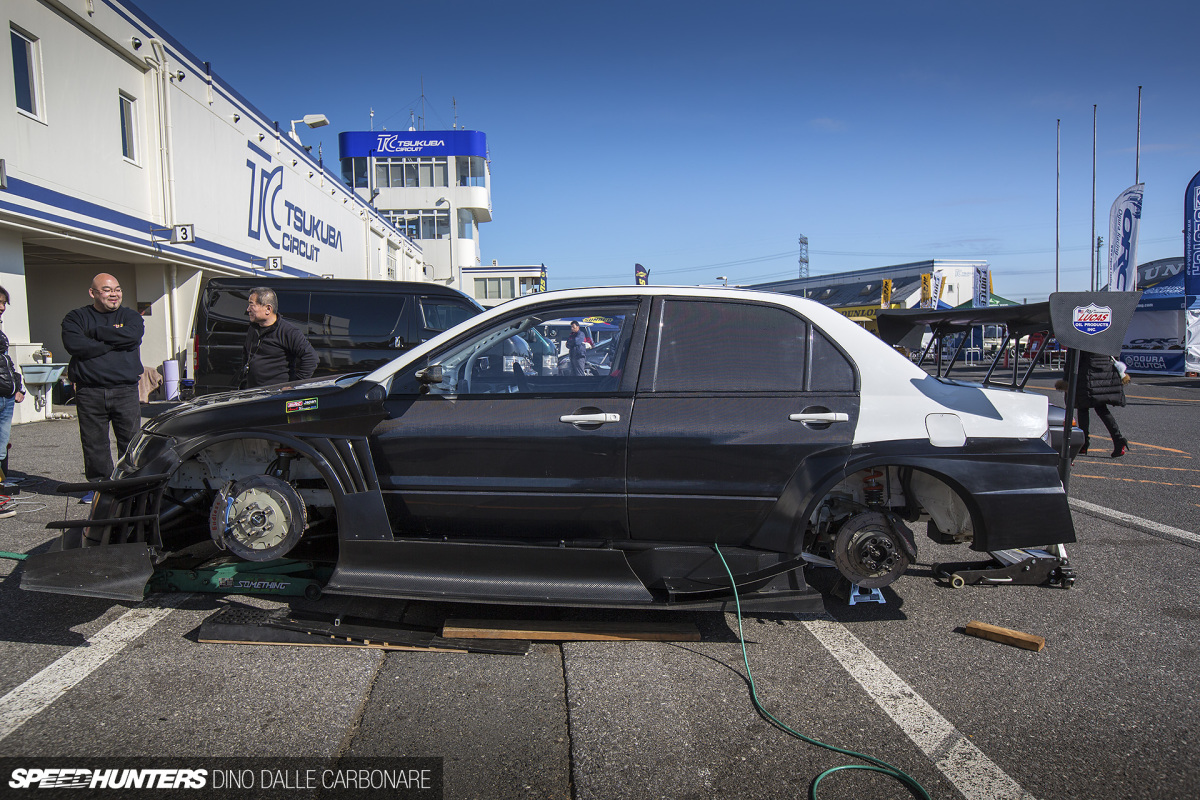 Just last month they set the fastest lap time at Central Circuit, and at the recent Attack Tsukuba event recorded a 53.716. That's just under a second off what Taniguchi and G-Force have been able to achieve with their CT9A this season, but still very impressive. It really seems like everyone is out to go as fast as possible, properly taking advantage of the aero revolution that's been happening for a while now.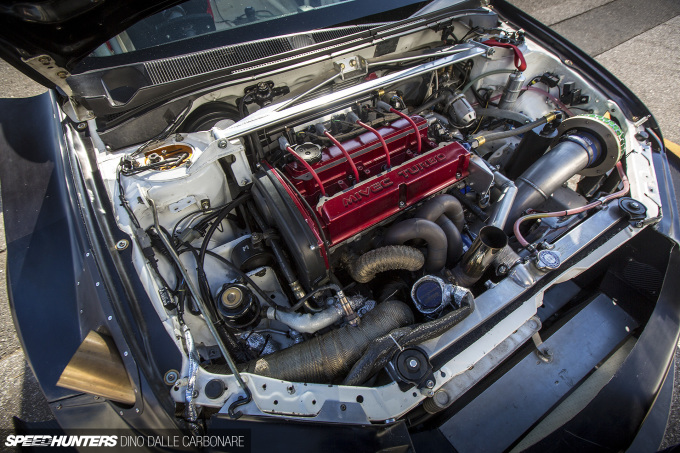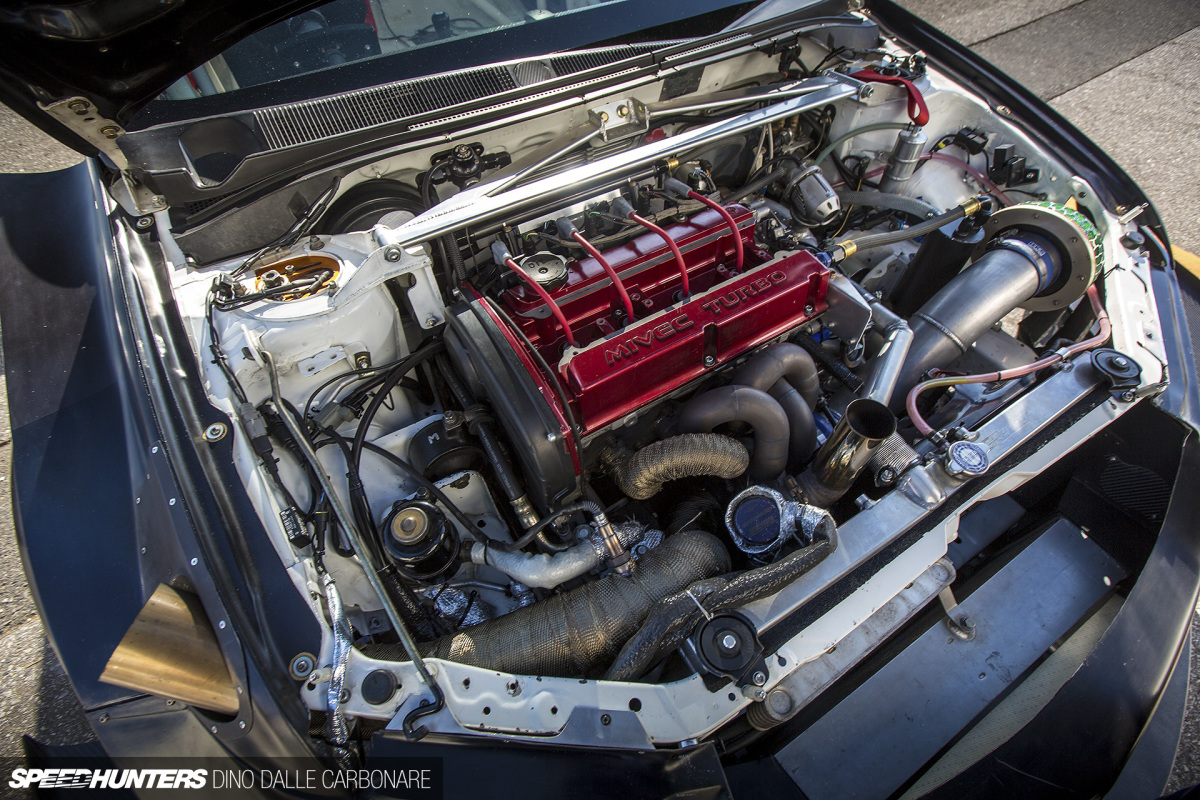 But it's also in the mechanical side of thing that the envelope has been pushed. To go faster you have to go a little crazier with how you tune your engine, and because Japanese performance parts makers almost entirely concentrate on road cars these days, local tuners have been forced to look outside of Japan for components that are up to the task. That's why the 4G63 in the Escort Evo IX runs a Magnus Motorsport 2.2L stroker kit imported from Canada and has a dry sump for extra piece of mind. They've just fitted the new GTX3584RS turbo from Garrett, which is mounted low on a GCG exhaust manifold. The engines also has the shortest exhaust I've personally ever seen on an Evo, exiting right behind the headlight on the driver's side fender while the wastegate screamer pipe shoots flames though the hood. We do love a bit of drama!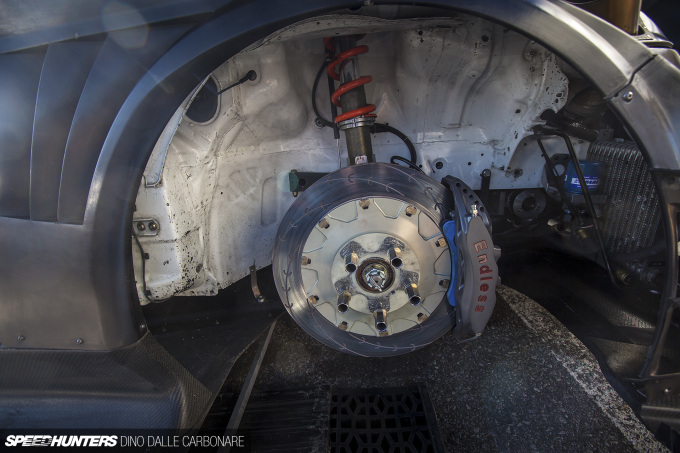 Endless brakes take care of hauling the car down from speed, and a custom set of dampers have been built to take into consideration the high levels of downforce the car develops.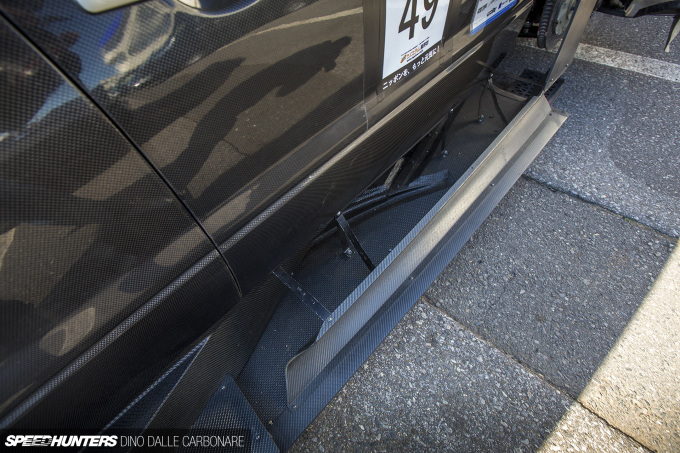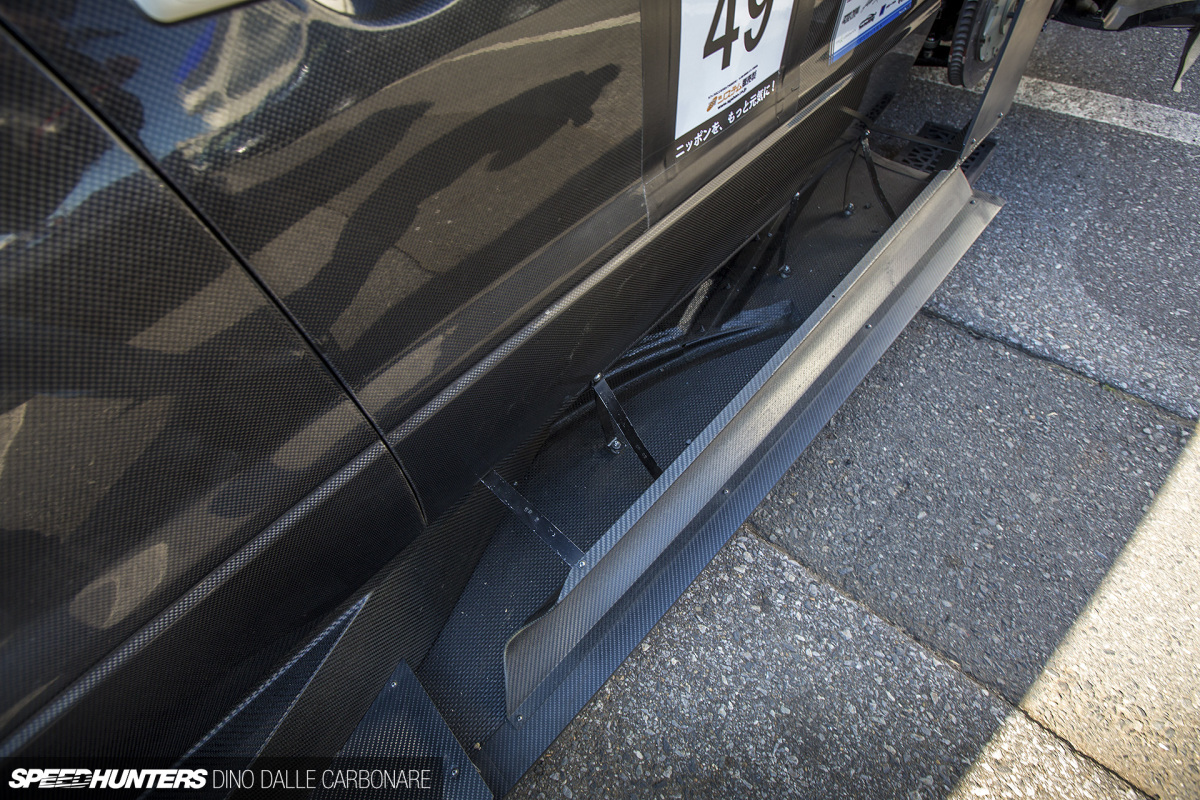 Compared to the HKS Super 86 however, the Voltex aero looks very much last generation to say the least. It's obviously still very effective though.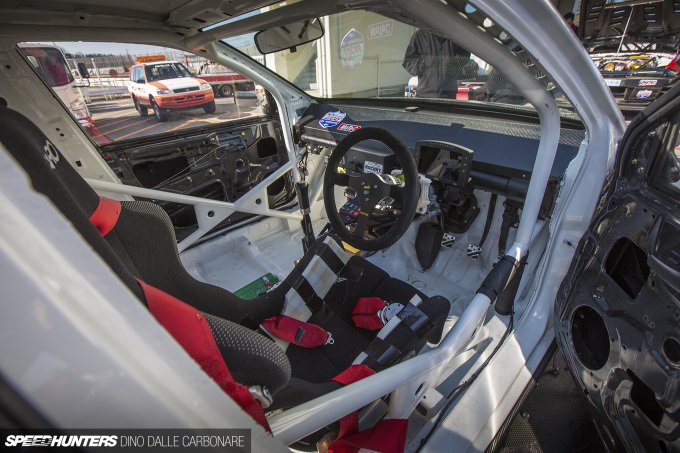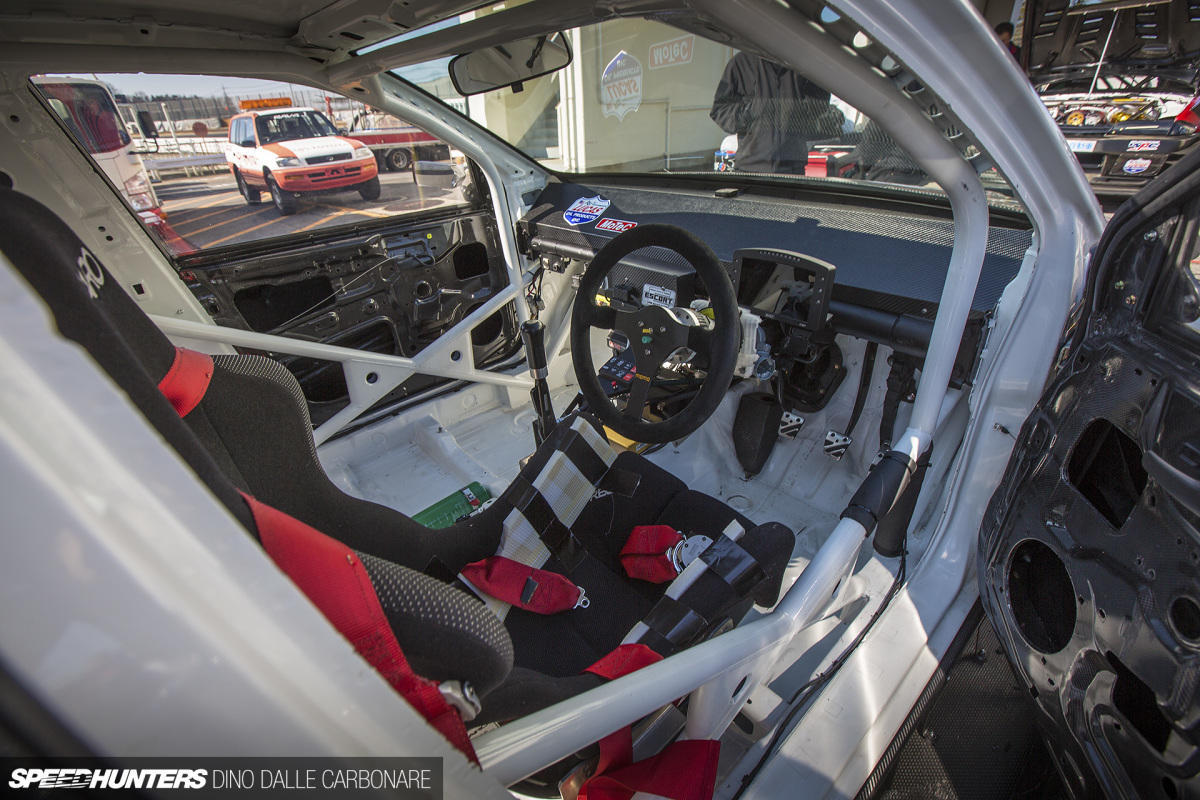 The motor sends drive to 295-section Yokohama Advan semi-slicks at all four corners via a Holinger sequential transmission.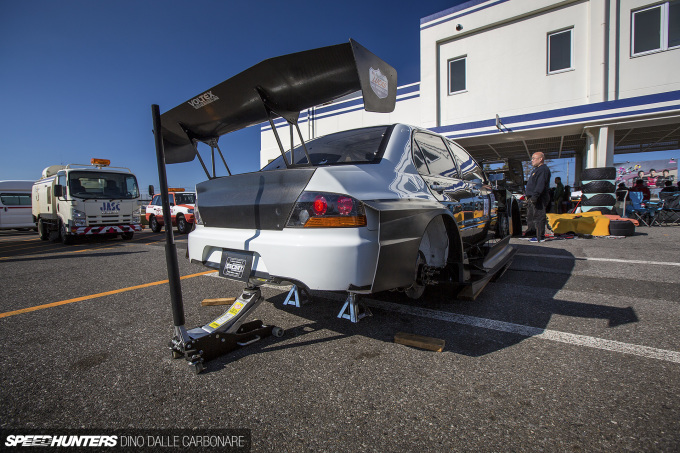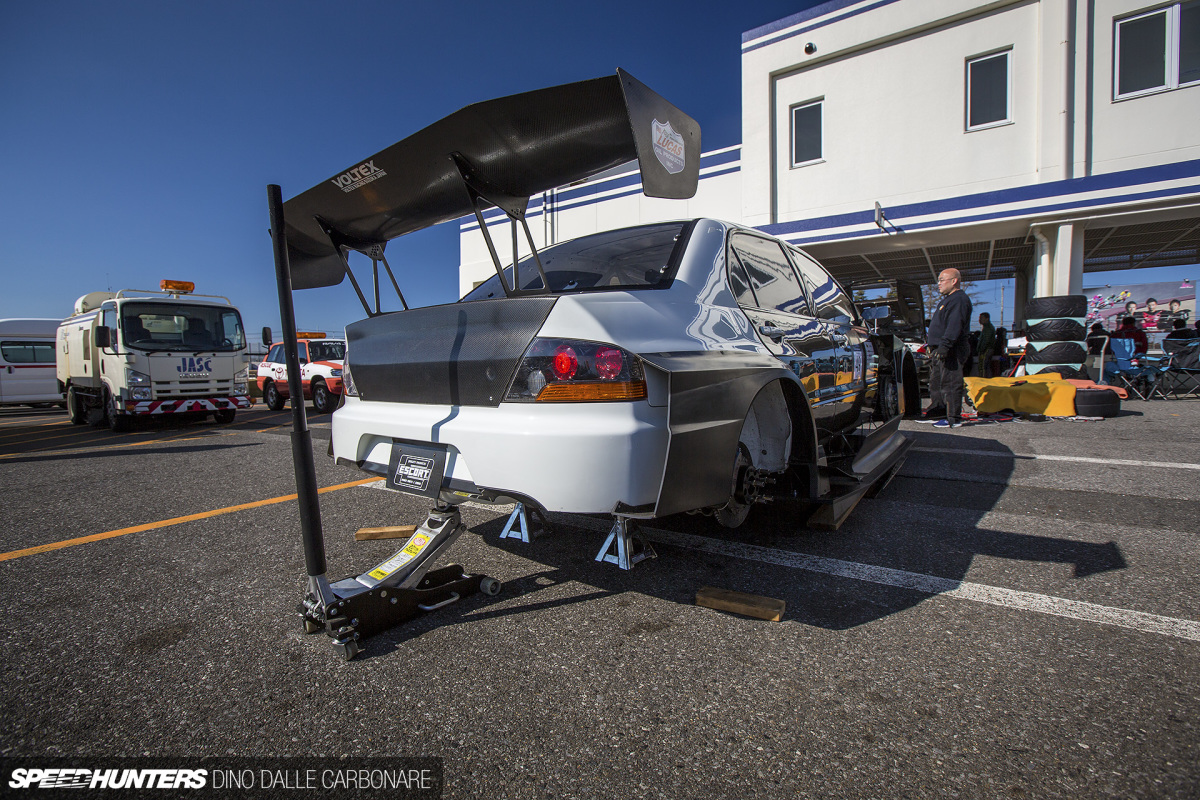 I really like the unpainted look of the car, with the raw carbon Voltex aero hiding the stock body below. It will be exciting to see how much faster Ando-san can go, but if he's achieved so much in one year, something tells me there is a hell of a lot more potential hiding within this epic Evo.
Dino Dalle Carbonare
Instagram: speedhunters_dino
dino@speedhunters.com