The Best Japan Has To Offer
The stopwatches came out at Tsukuba Circuit this past weekend as some of the fastest time attack cars in all of Japan battled it out against the clock.
This is where my true love of the Japanese performance tuning scene lies, that unrelenting pursuit of evolution as tuners and amateurs combine forces to chisel away at Tsukuba lap records.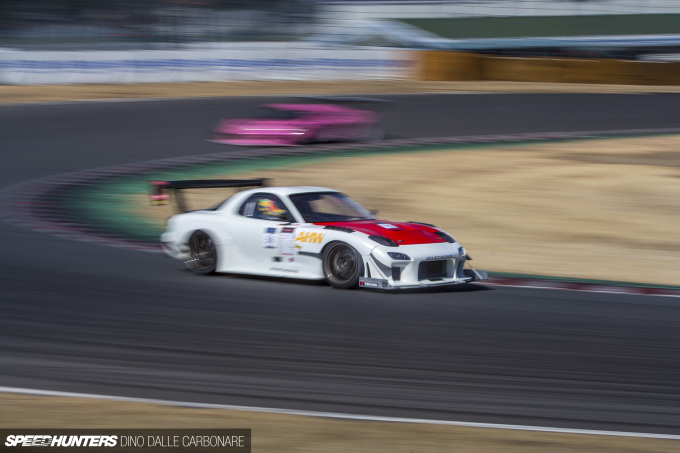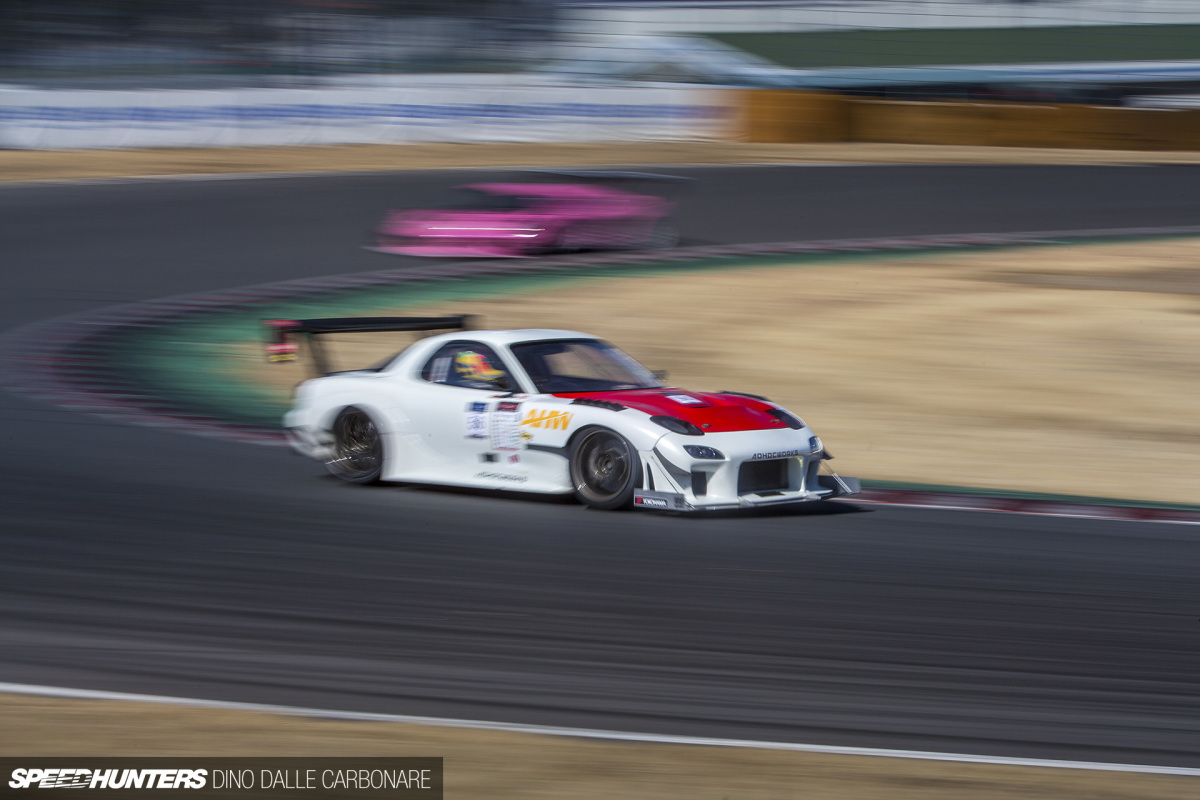 It was beautifully refreshing stepping into the paddock and being surrounded by cars of every type as they were prepared and warmed up for the first outing of the morning. With rain spoiling the Super Battle event back in December, it's been a while since we've indulged in some proper JDM grip racing here at Speedhunters, and I was beginning to develop withdrawal symptoms.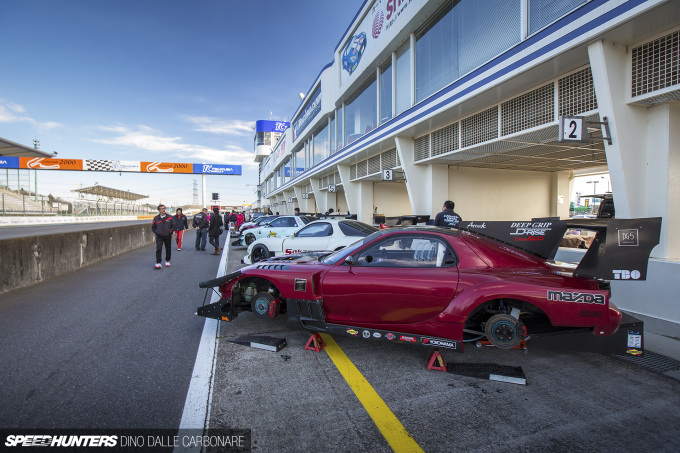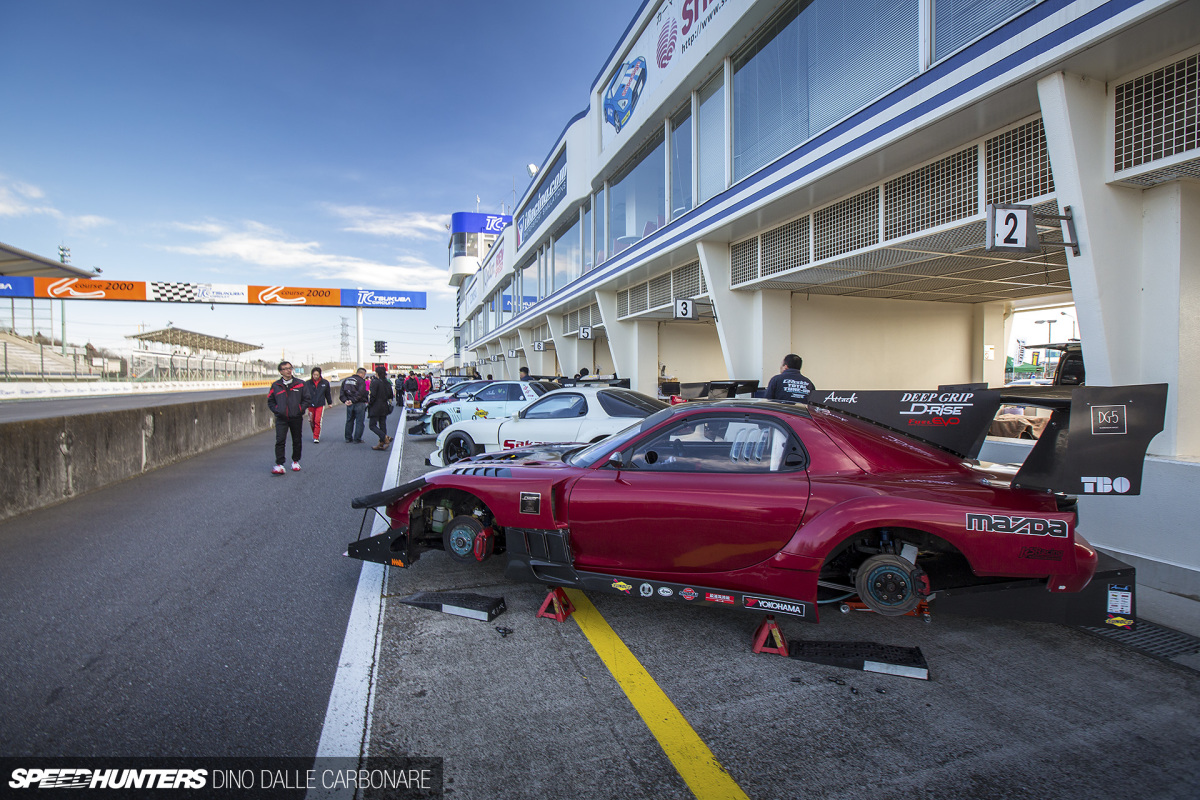 But thankfully the Attack crew had things very well organized for their Tsukuba round. I really like how they've managed to create a well structured series of events at some of the most popular tracks in Japan, yet still maintain a family feel and atmosphere about it all.
The variety is great and of course ever-evolving, cars we've become familiar with at events like Battle Evome continuously improved upon resulting in faster lap times.
Before the track sessions got underway, I did a quick walk up pit lane to check out the entrants from the Turbo class that would be going out first.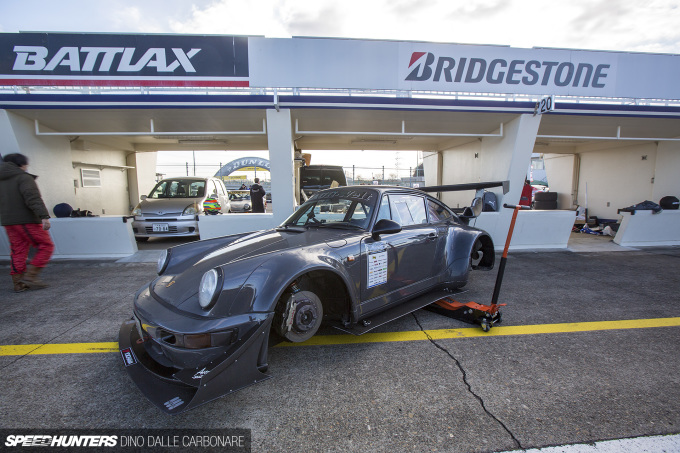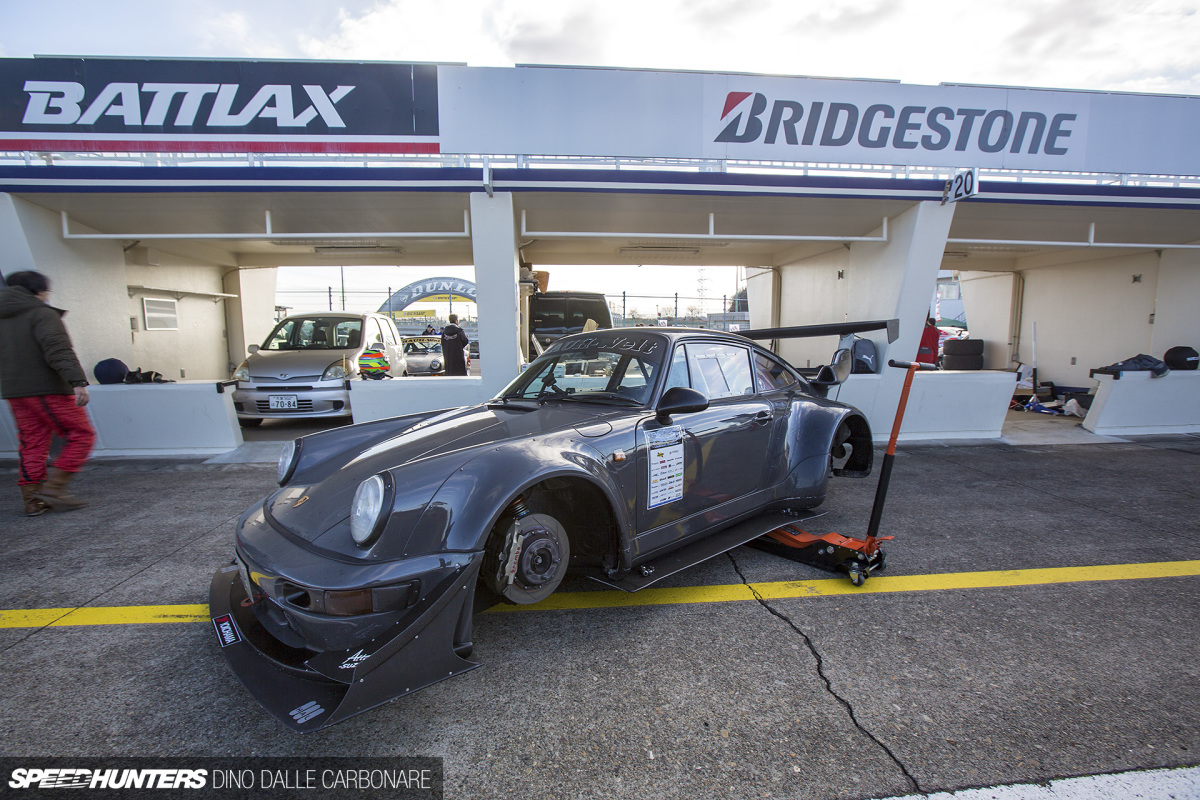 The day prior I had flown back to Tokyo from Dubai where I had just assisted the first ever RAUH-Welt Begriff triple car build, so I had to smile when one of the first cars I came across was this very serious looking RWB 964. It's always cool to see one wearing proper functional aero additions, and it was a perfect reminder that Nakai has always built his cars to be used aggressively on track.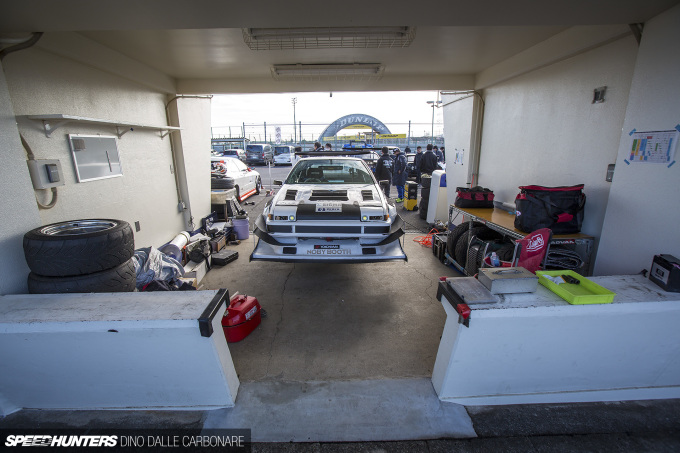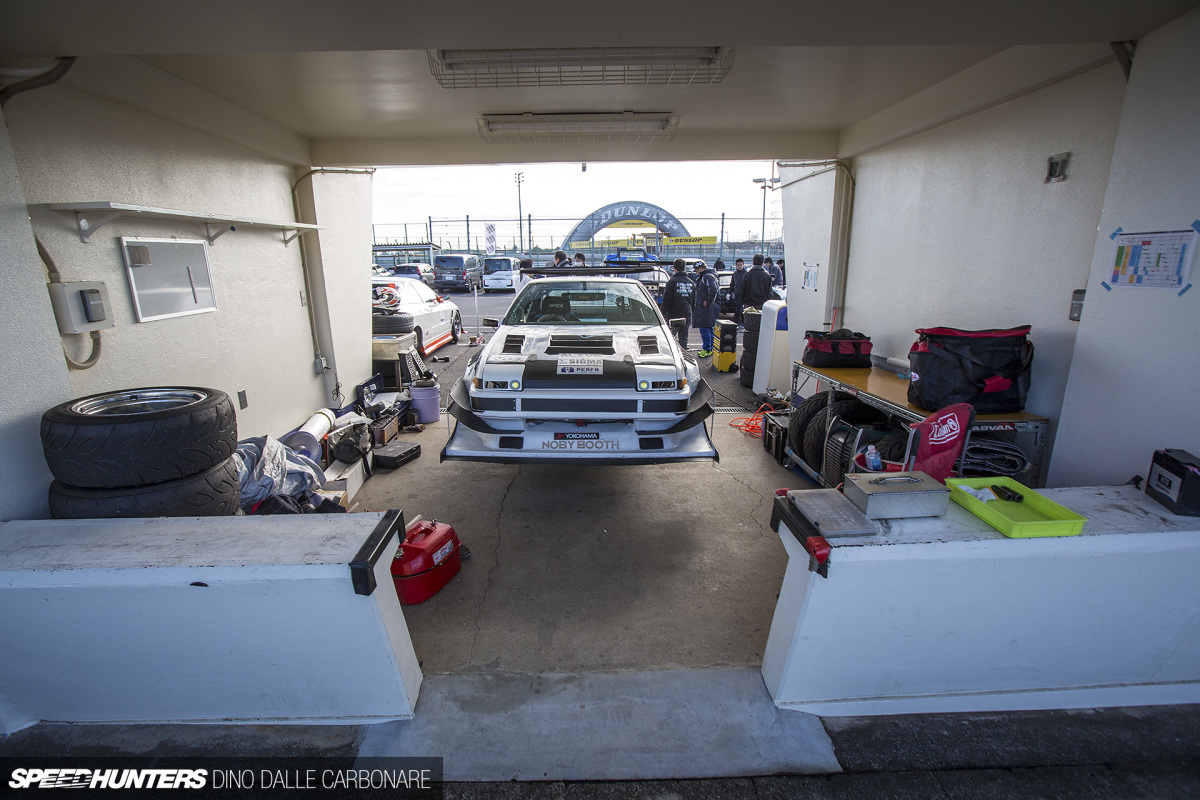 In the pit behind the 911 was one of two very quick AE86s at the event. I always love seeing Hachirokus built for grip, especially when they're sporting a more modern take on aero rather than the traditional TRD N2 look.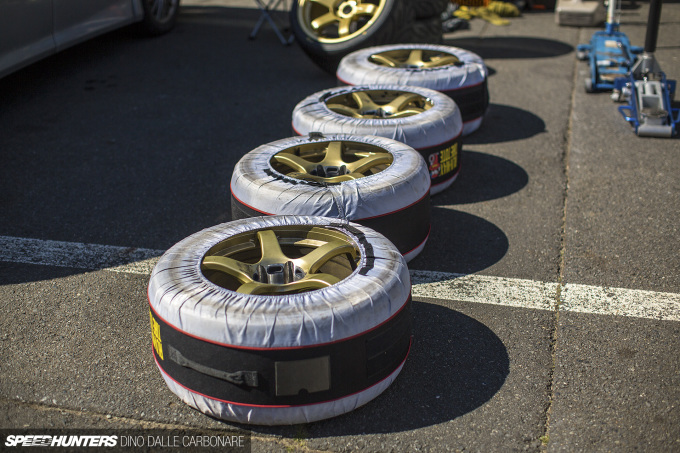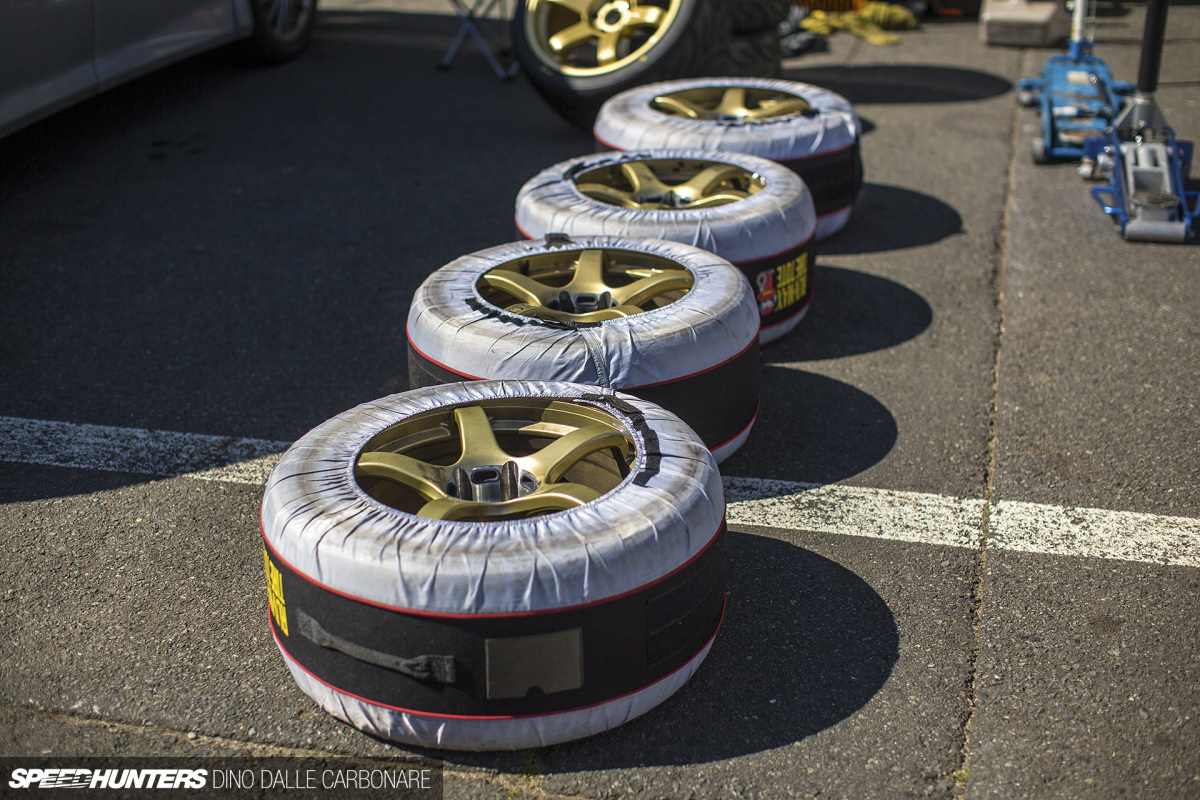 If you take time attack seriously, then tire warmers are a must. A few years back it was just those with bigger budgets that would be seen using these, but now they're a far more common sight in the paddock. However, I still prefer Under Suzuki's ghetto heat box he made using a kerosene heater and an air pump.
As a side note, Suzuki-san did not enter this event. Many people were expecting him to turn up with his iconic Scorch Racing S15 Silvia, but I've heard he might be saving the car for record attempt at a private session later this month…
Walking The Paddock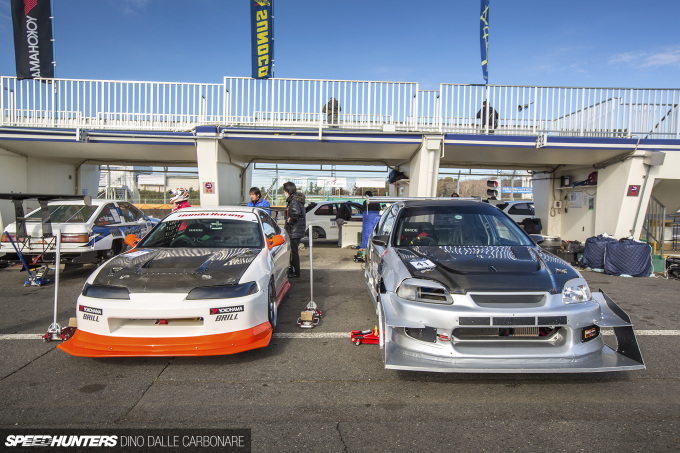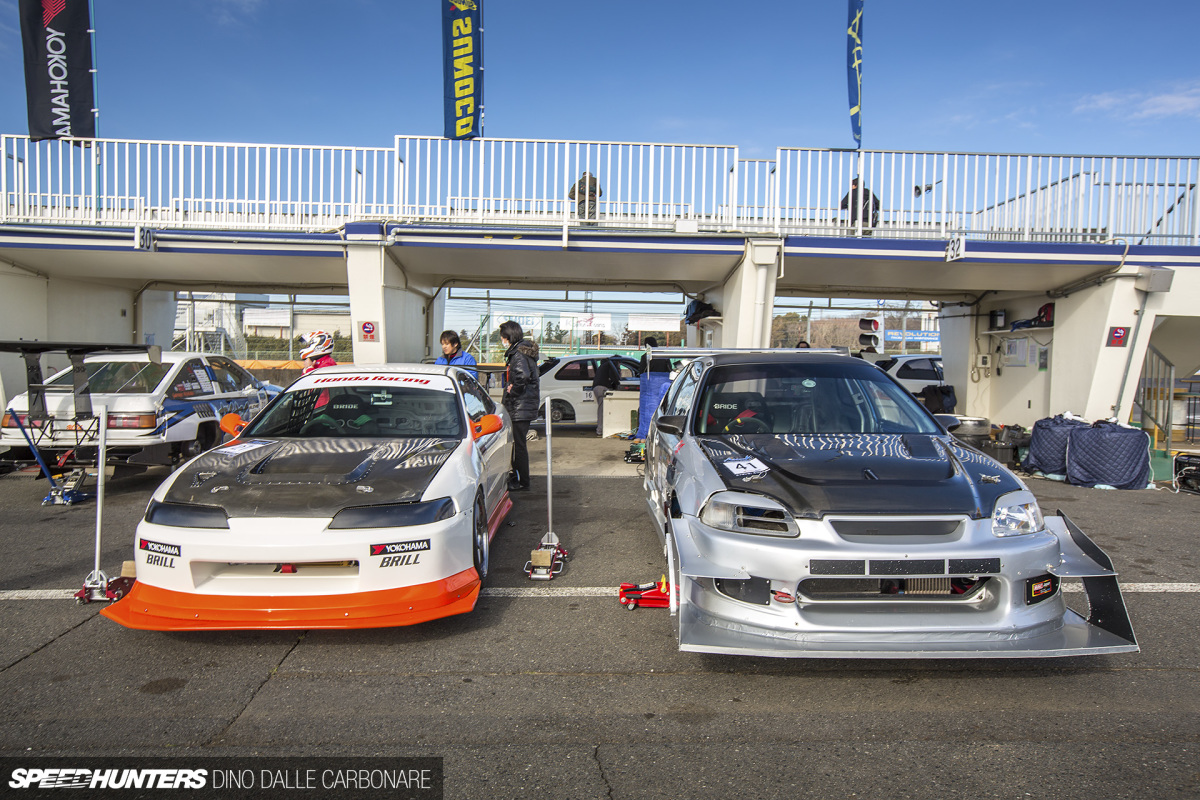 Garage Work continues to push its cars further and further, so it was cool to see the EK4 I featured two years back parked up next to Mr. Orange's DC2, a build we've also seen in more detail before. I've got a spotlight on another crazy Civic from Osaka that was entered in the event coming up, so if you're into Hondas make sure you don't miss it.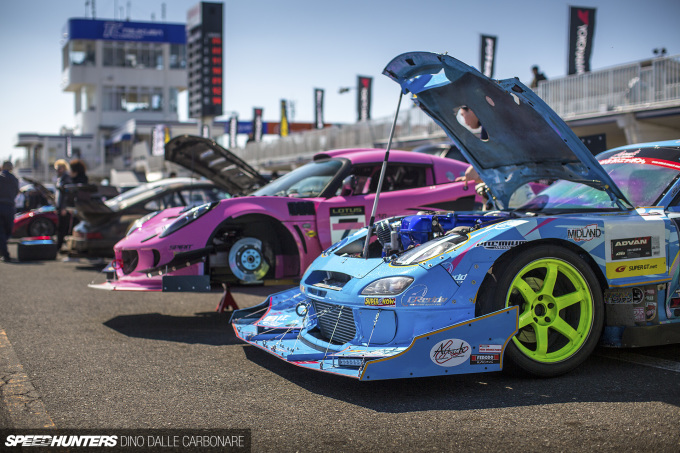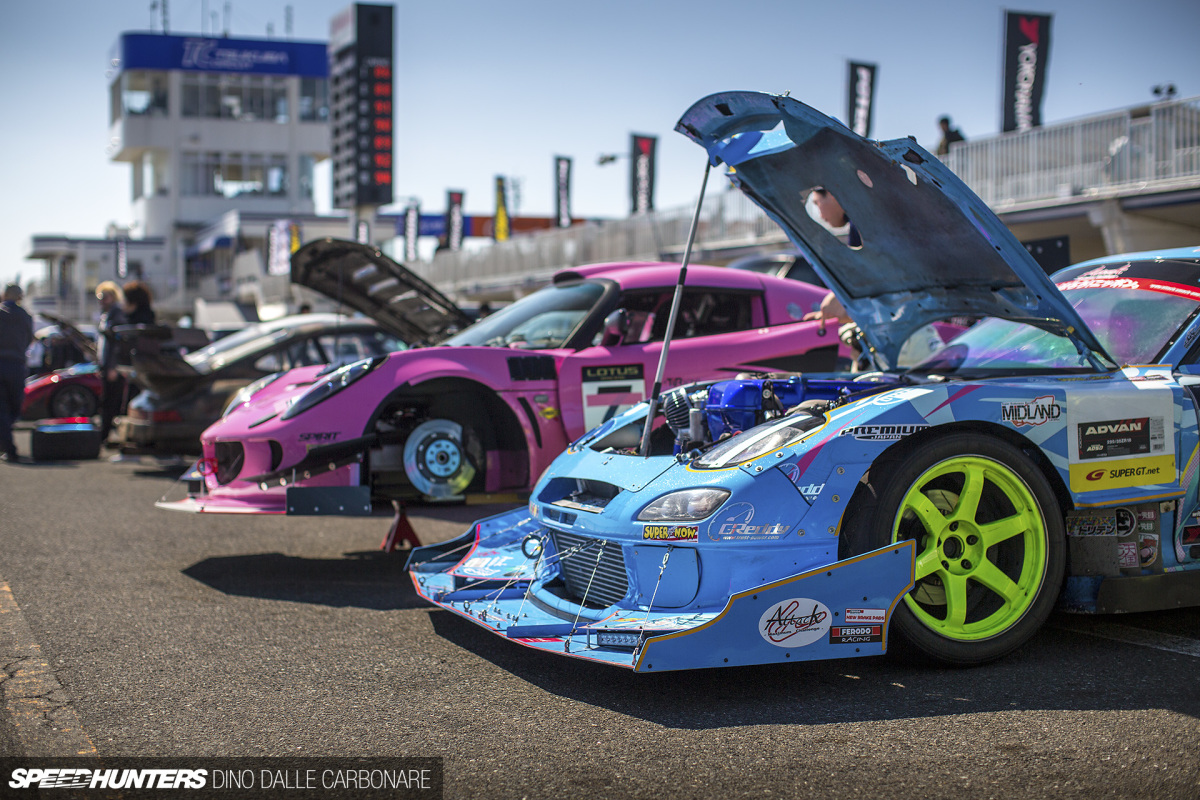 The bright pink Outer Plus Lotus Exige next to a 2JZ-powered FD3S Mazda RX-7 – I couldn't give you a more vivid image of variety in a single frame.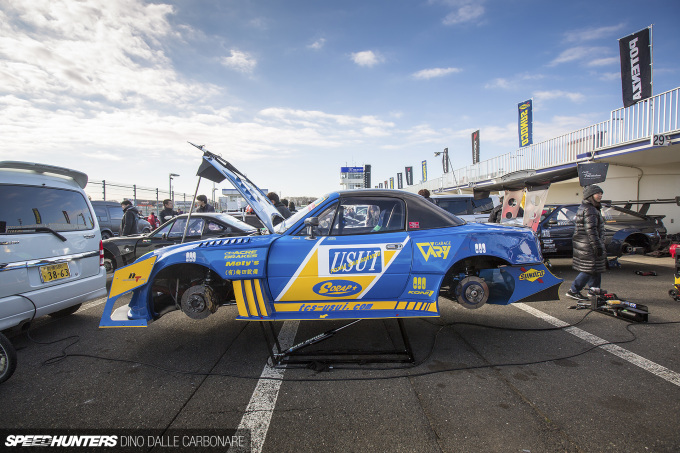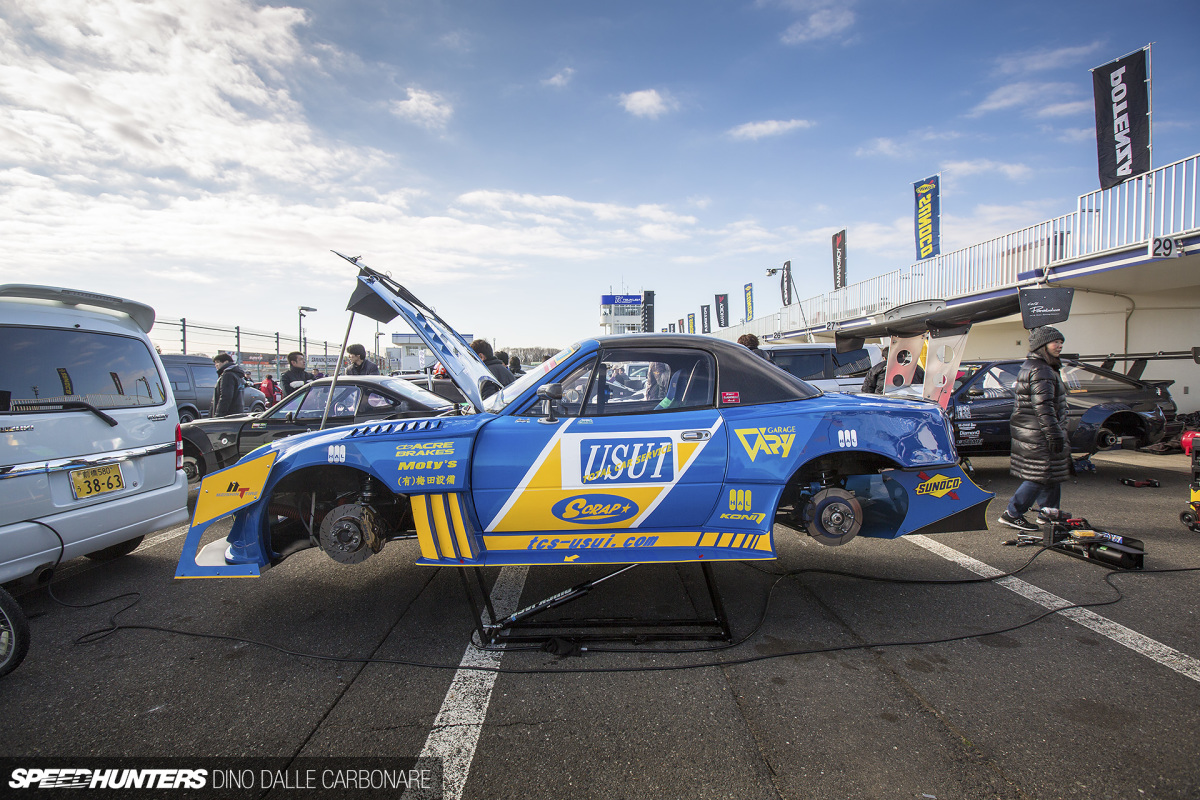 In the time since I spotlighted it last year at Battle Evome, the Total Car Service USUI Roadster has changed quite a lot, with more aero, more technical refinements and a new paint job. But it's still on Weber carbs!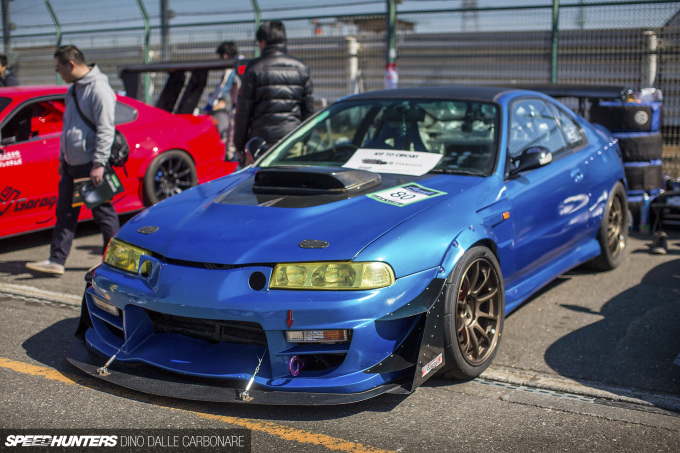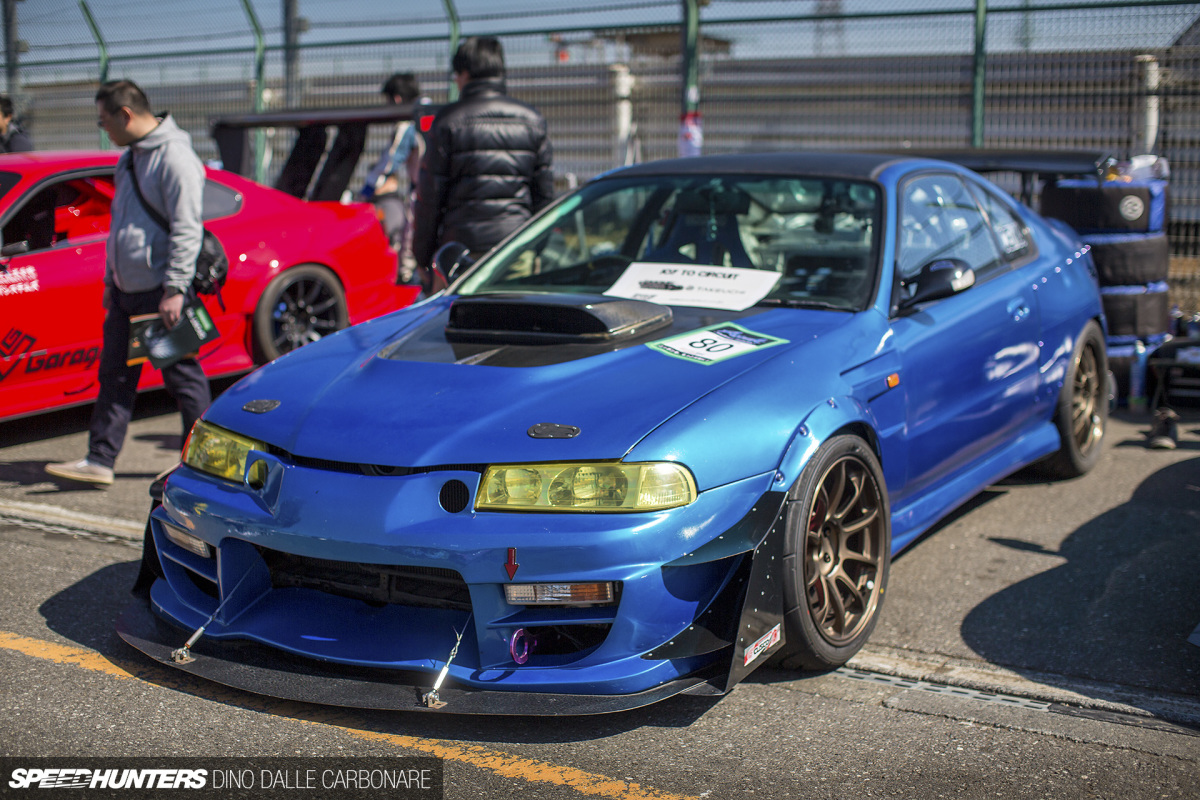 It's not every day you see a BB4 Honda Prelude stripped out and prepped for time attack, and this particular example certainly wasn't messing around. On top of the fender flares and the carbon front wing and canards, it was the Impreza hood scoop that stood out. Although I didn't get to see what motor it was running, I'm assuming that the intake did a good job of keeping it fed with cool air. The best lap it managed on the day was a 1:03.953.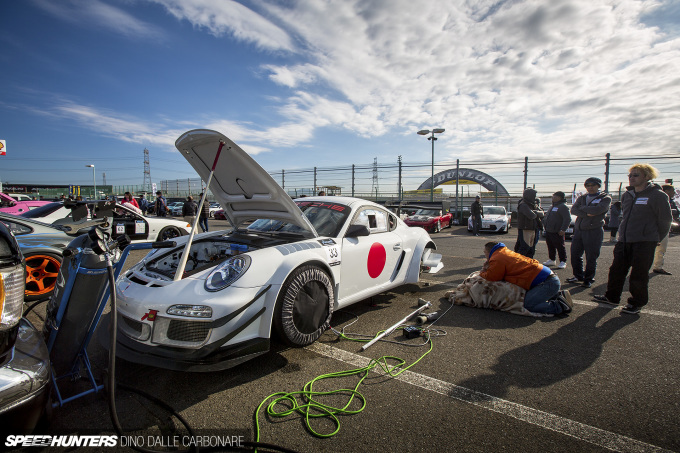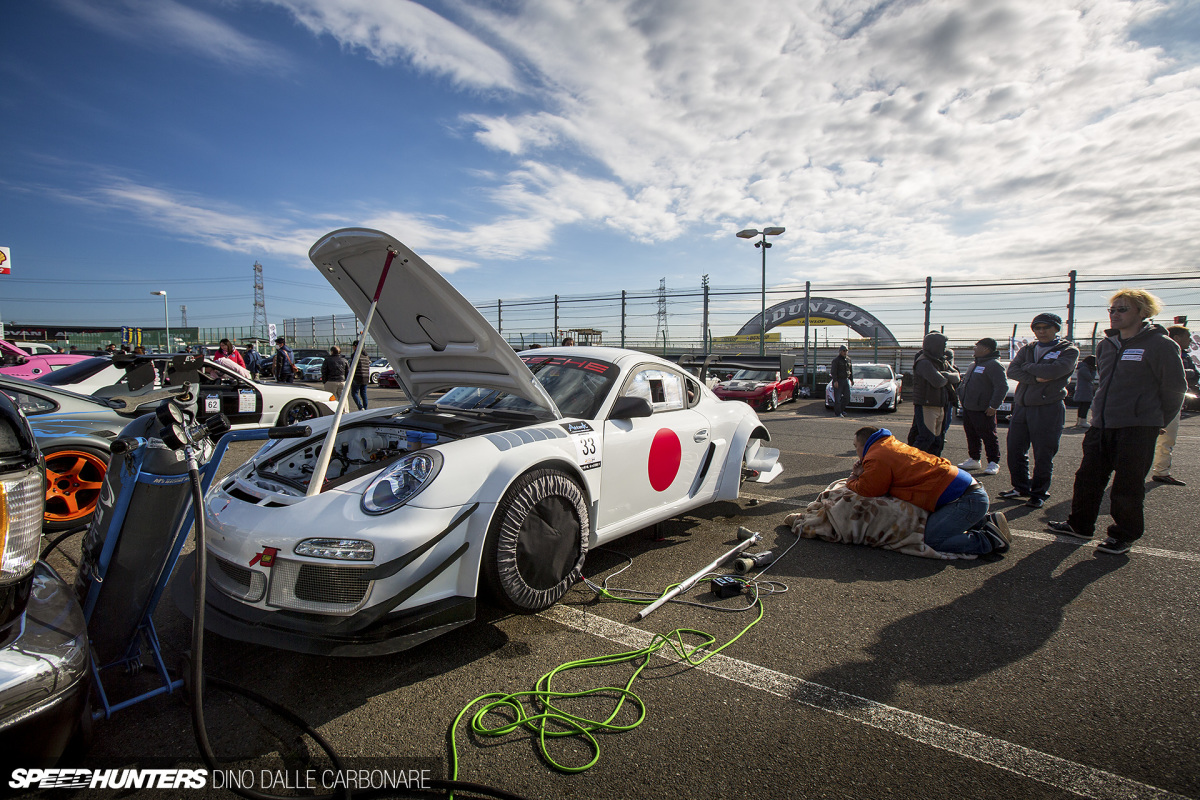 Last year the M's Cayman ended up losing a wheel around Tsukuba's final corner, but this time around they were all properly secured and the GT3-engined baby Porsche managed a 59.287 lap.
It's crazy how FD3Ss have seemingly taken over the time attack scene. When I first started covering these events at Tsukuba it was all about GT-Rs, Evos and Imprezas, and mechanical grip dictated how fast you could go. But these days with the aero revolution taking over things, the simple, lighter, more compact RX-7s are the cars with the most potential. The Car Shop Dream FD is a great example, sporting a pretty wild aerodynamic package, and it smashed out a 55.932 lap, making it the 8th fastest on the day.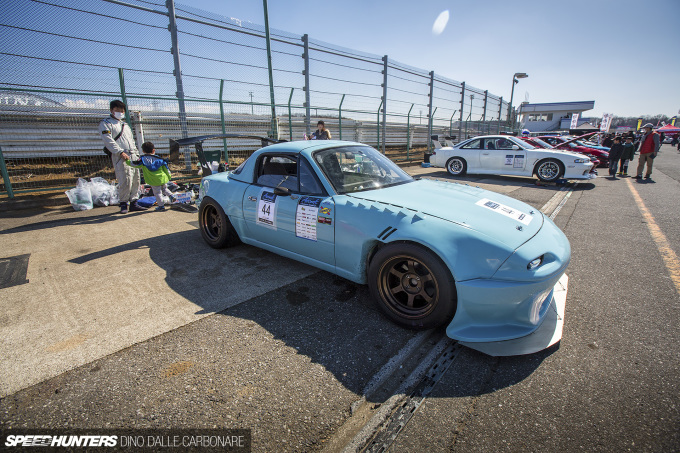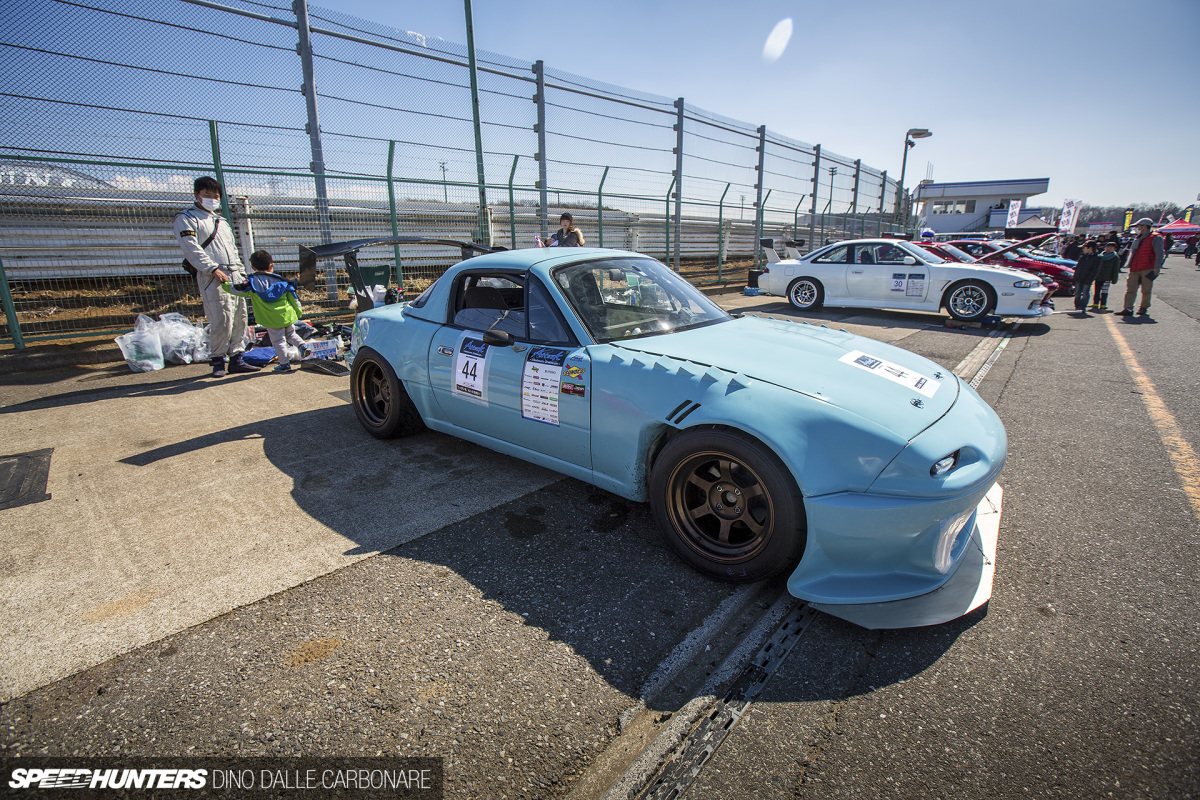 I absolutely love the wheel and tire fitment on this NA8C. We often forget how important a tire's sidewall can be in the set-up and articulation of suspension, but the owner of this little Roadster has done it well, choosing a taller profile to allow the tire to absorb and flex in combination with the dampers.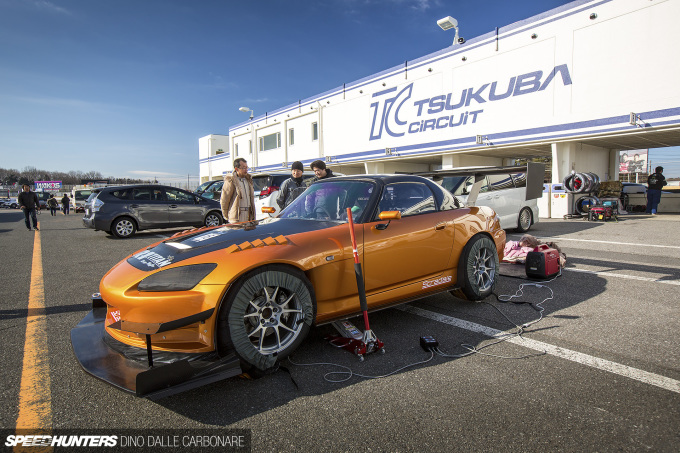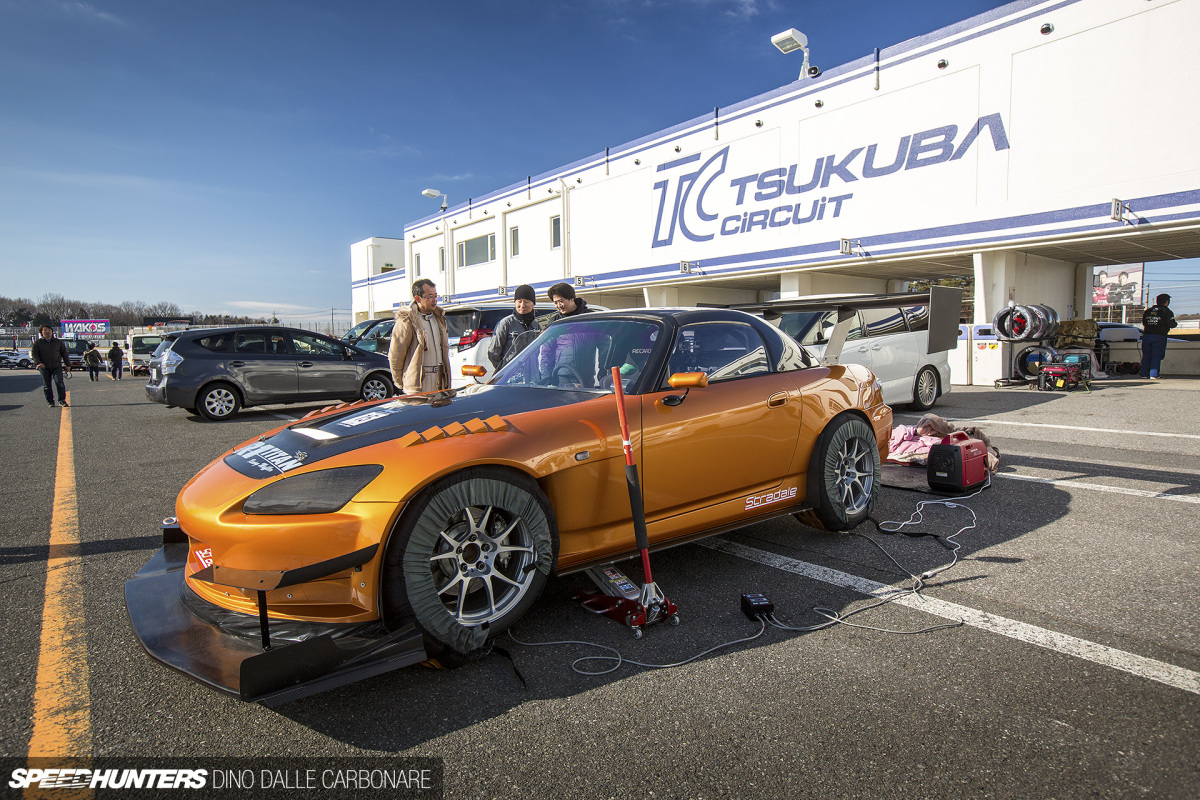 If I had to describe this AP1 Honda S2000 in a few words, I'd say it was focused, to the point and brutally efficient. Forget wide-body kits and flares, with just a few aesthetic touches and the right aero bits and pieces, this thing managed a 57.503 lap. That's what the Mine's R34 GT-R used to run 15 years ago. Insane!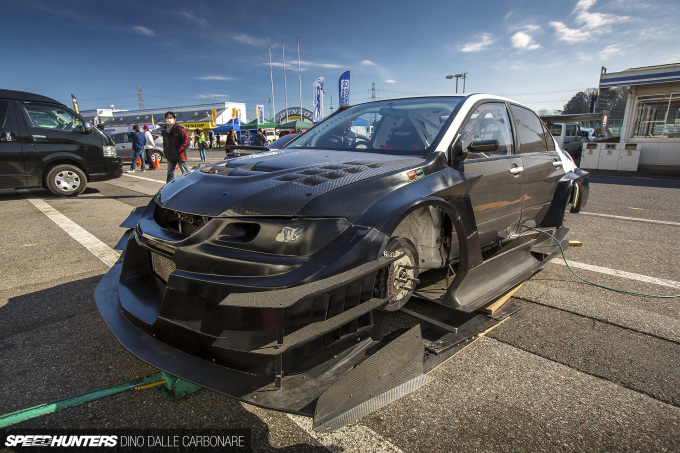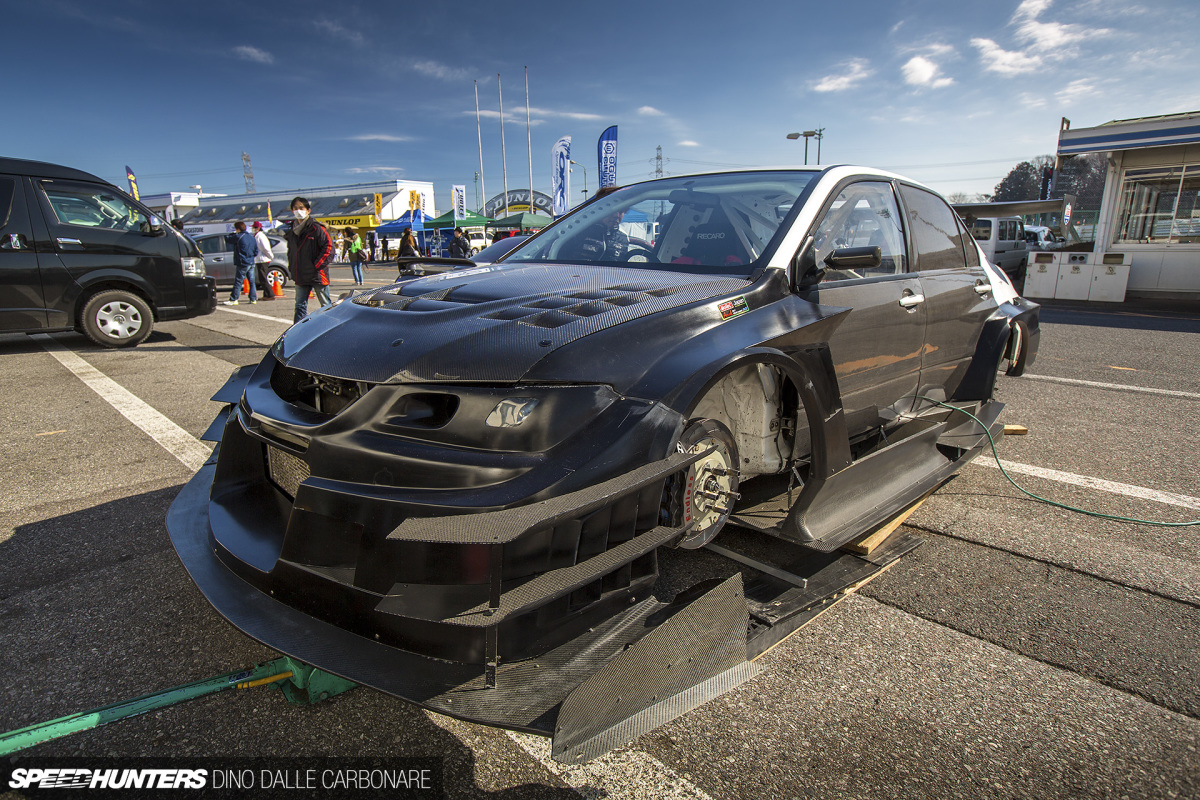 If we're talking about the big guns of Attack, the day was pretty much a direct – yet very friendly – battle between the Escort and G-Force CT9As. We first saw the Escort car last year, and after some refinement and development in collaboration with MoTeC Japan, it's been evolved into a real weapon. The driver/owner, Ando-san, recorded a best of 53.716, the second fastest time of the day.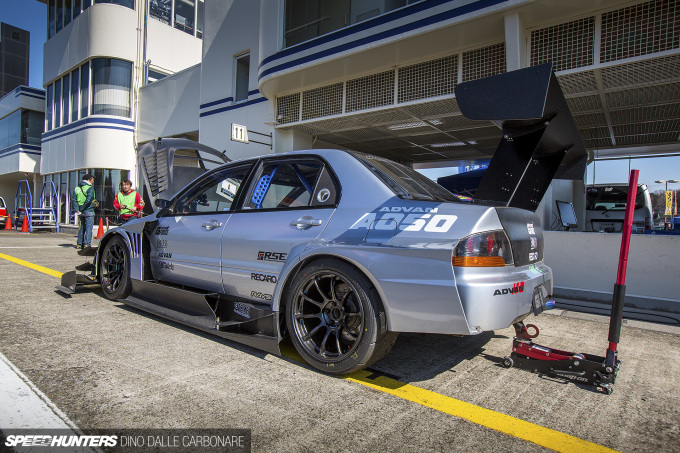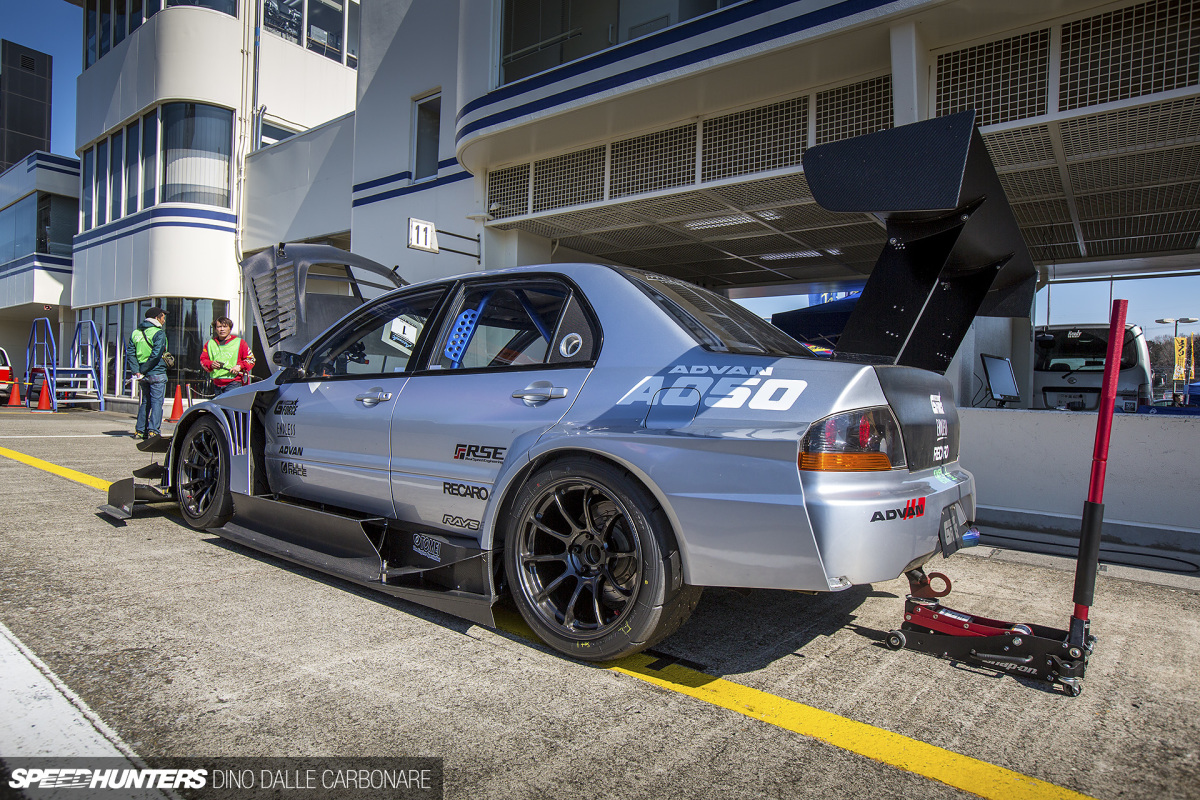 Taniguchi and the G-Force team took top place with a 52.617 with this car, the latest iteration of their time attack project, which we first saw in January at the HKS Premium Day.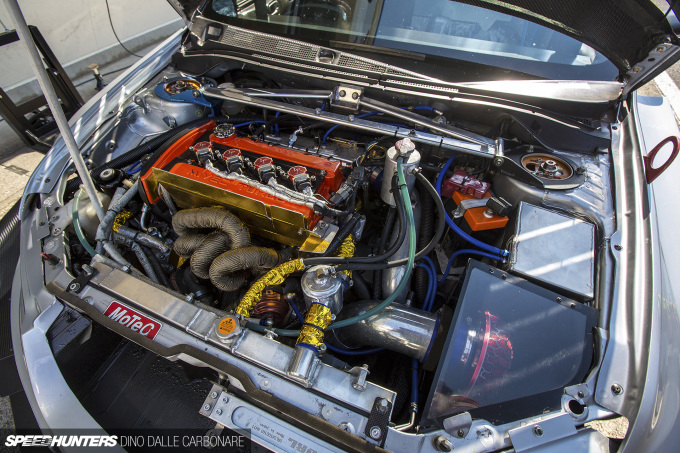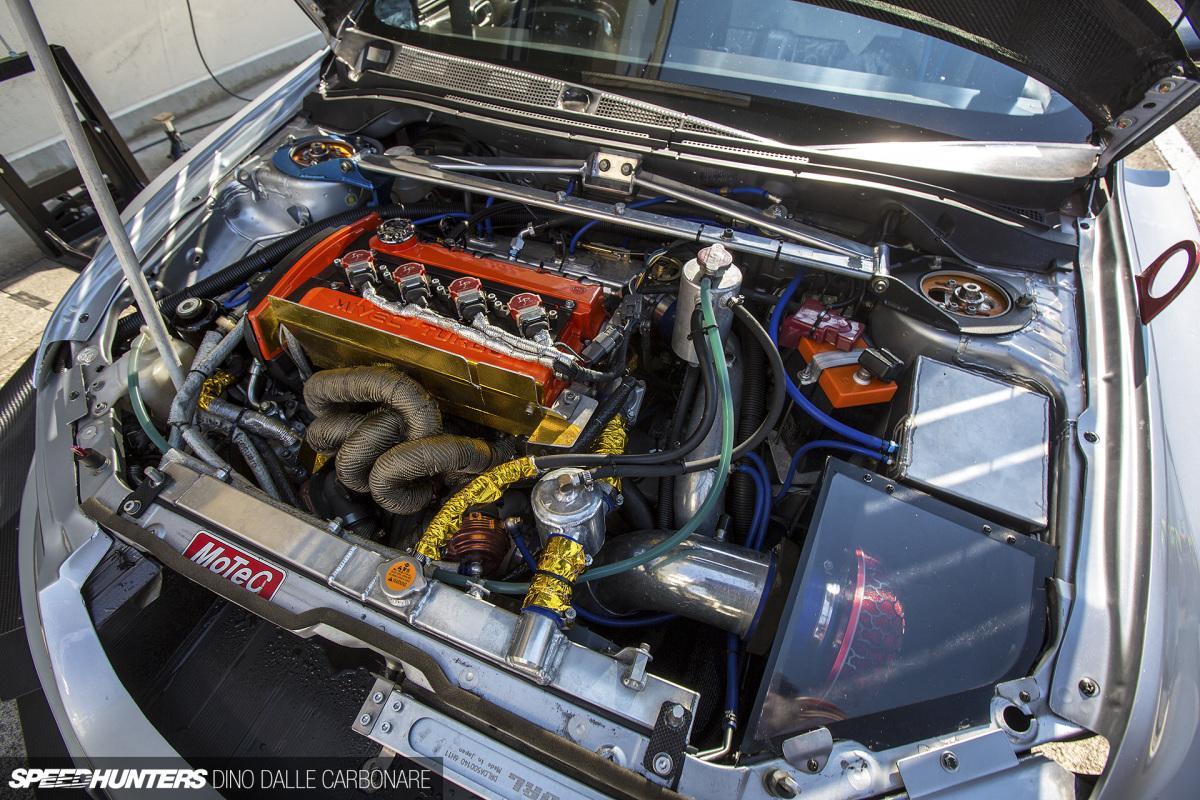 It's the same car I featured a couple of years back in front of the G-Force shop in Yokohama, except now they've gone full-out with it in an attempt to catch up to Under Suzuki. They're still two seconds off the pace, which is a lot at this level, so it will be interesting to see how it all unfolds now that HKS is back in the game.
The Times Just Keep Dropping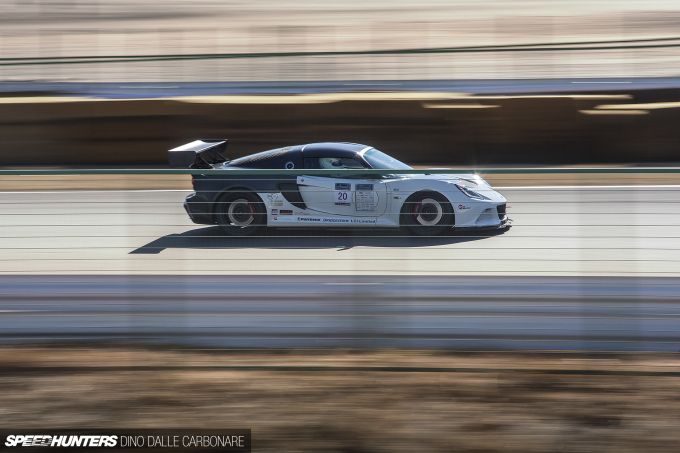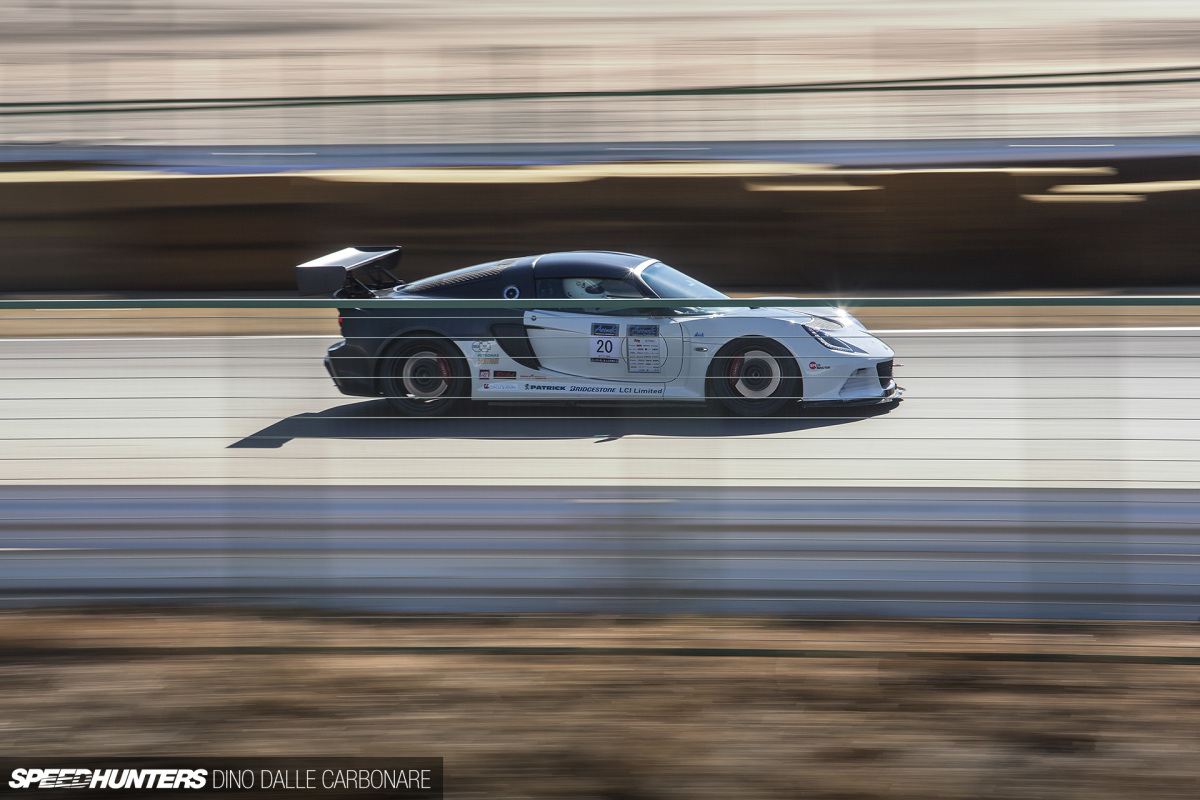 For me, the biggest surprise of the day was this new-gen Lotus Exige built by TiRacing which lapped in a best of 56.940. Crazy stuff considering its somewhat conservative aero package.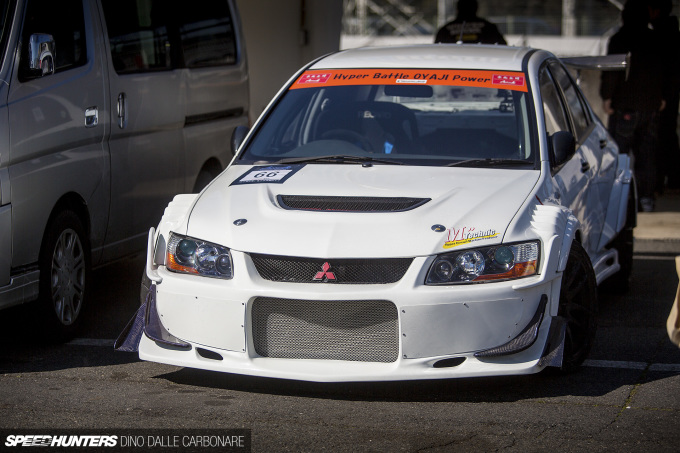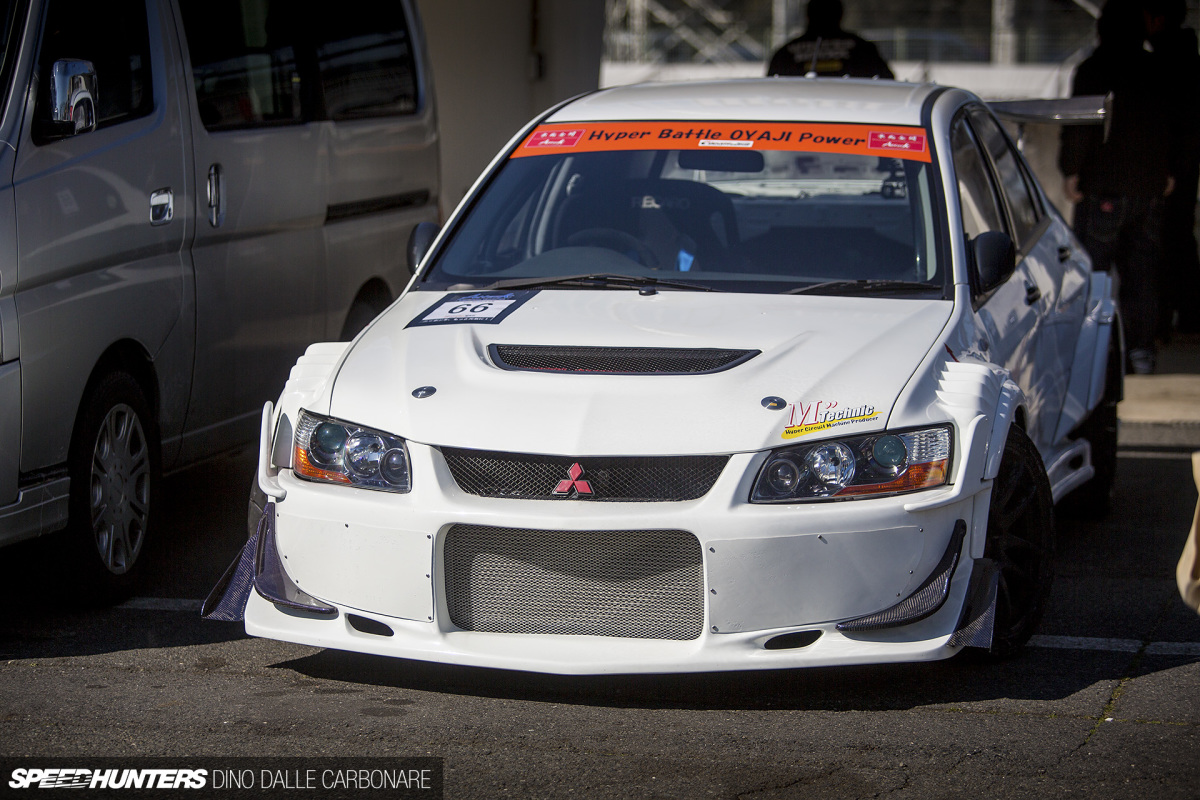 It was cool seeing the Oyaji (old man) Power Evo IX from the Battle Evome soukoukai; you might remember it for its countless winglets and louvers around its front and rear fenders. It's still a sub-1-minute Tsukuba car though, so the upgrades are very effective.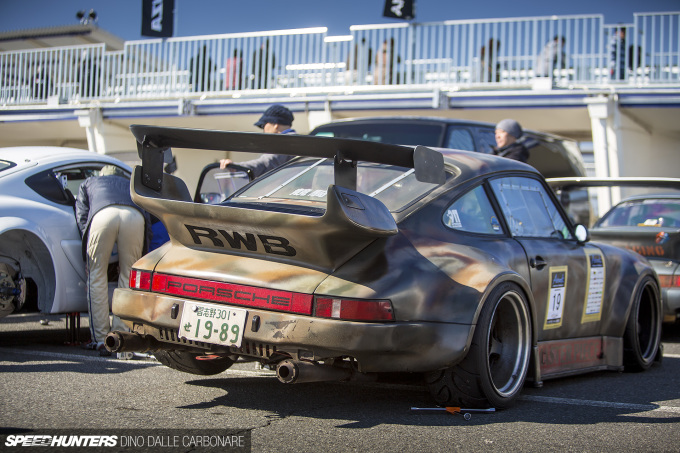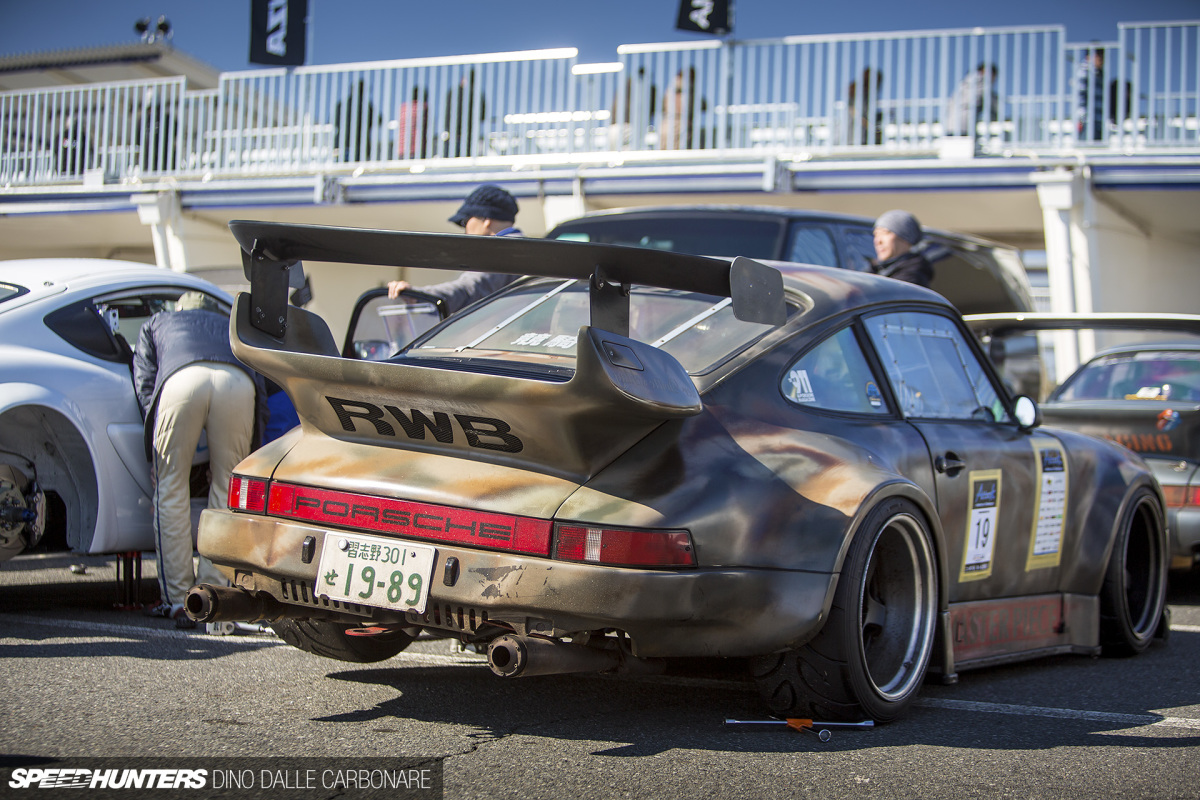 The RWB Master Piece 930 is one we've seen countless times here on Speedhunters, its owner a keen racer who always puts the Nakai creation to work. He managed and nice and respectable 1 minute flat.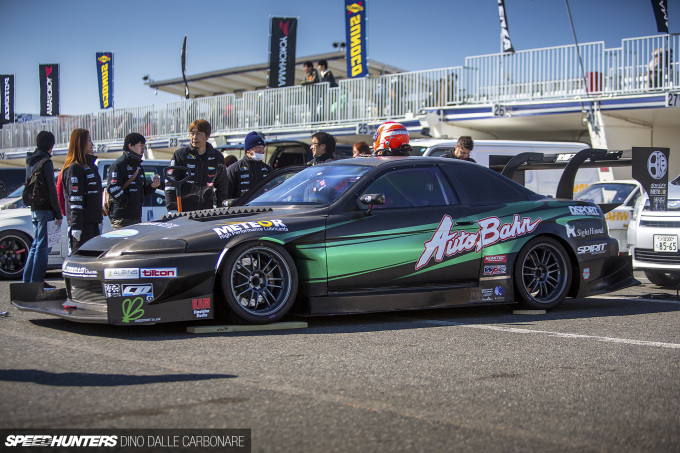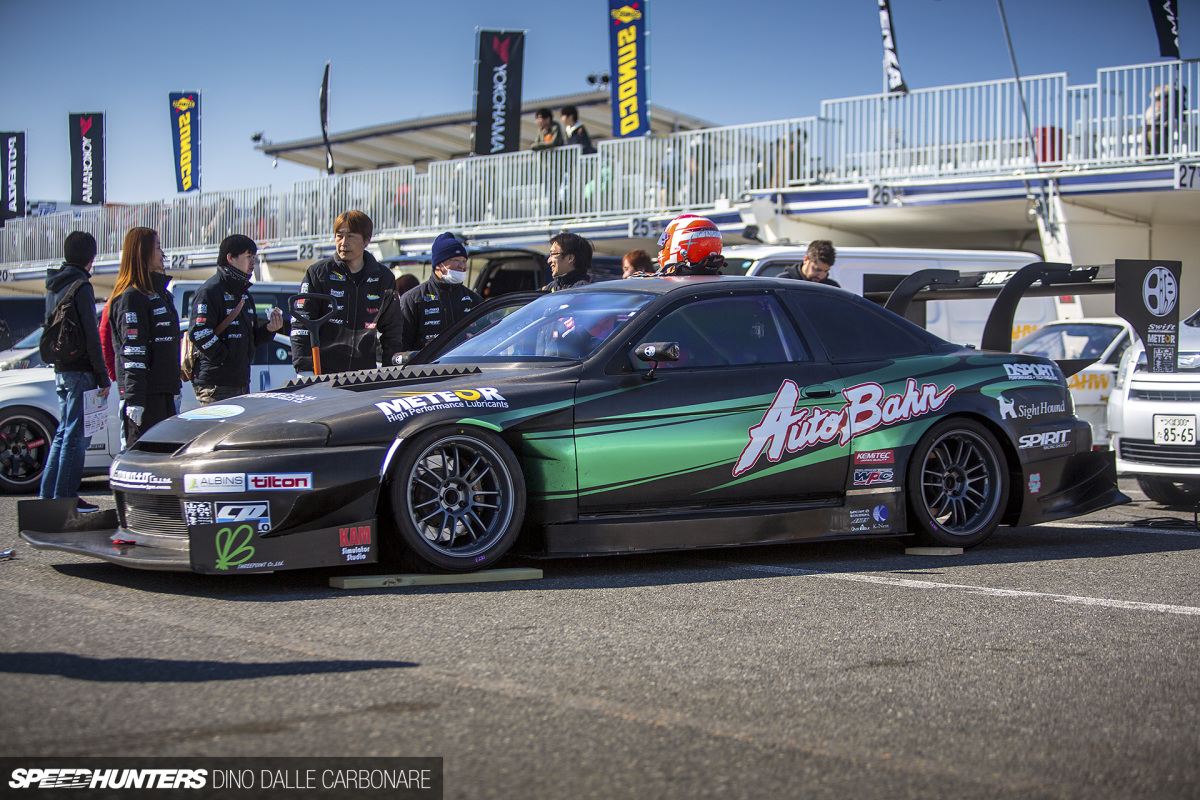 Every time I set eyes on the Auto Bahn Soarer I can't believe how much it's changed since that first time I shot it eight or so years ago. Much like Suzuki's S15, this thing bears little resemblance to the car it once was. The full dry carbon JZZ30 was third quickest with a 54.458 lap, but it had to retire with engine failure after its first outing. There is a ton of potential left in this car so I'm always curious how it does when a new time attack season comes around.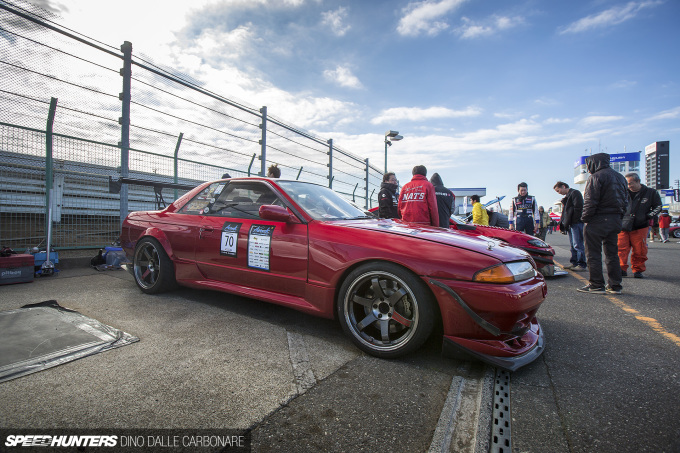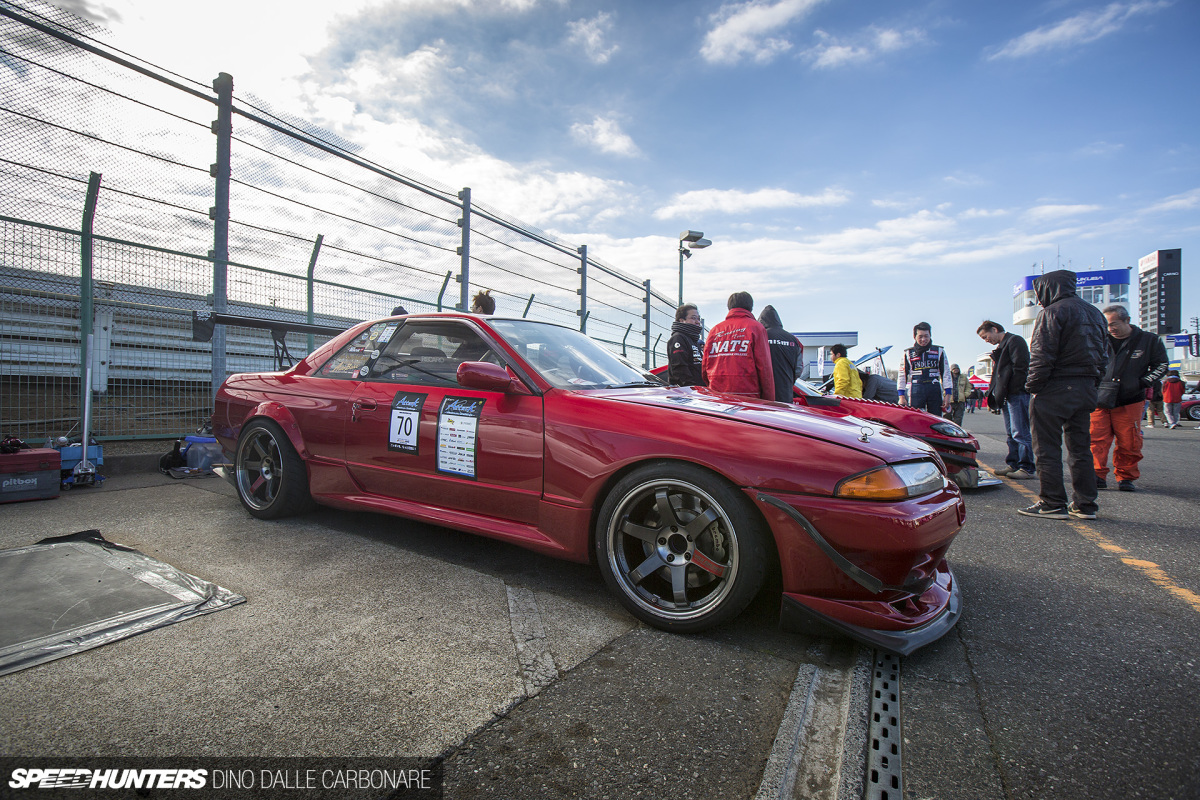 The Soarer was joined by another customer car built by Auto Bahn, this candy red HCR32 Skyline Type-M, which managed a 1:01.455 lap.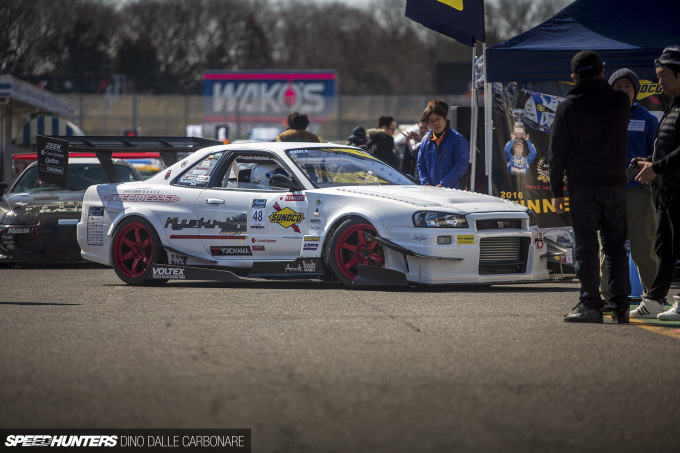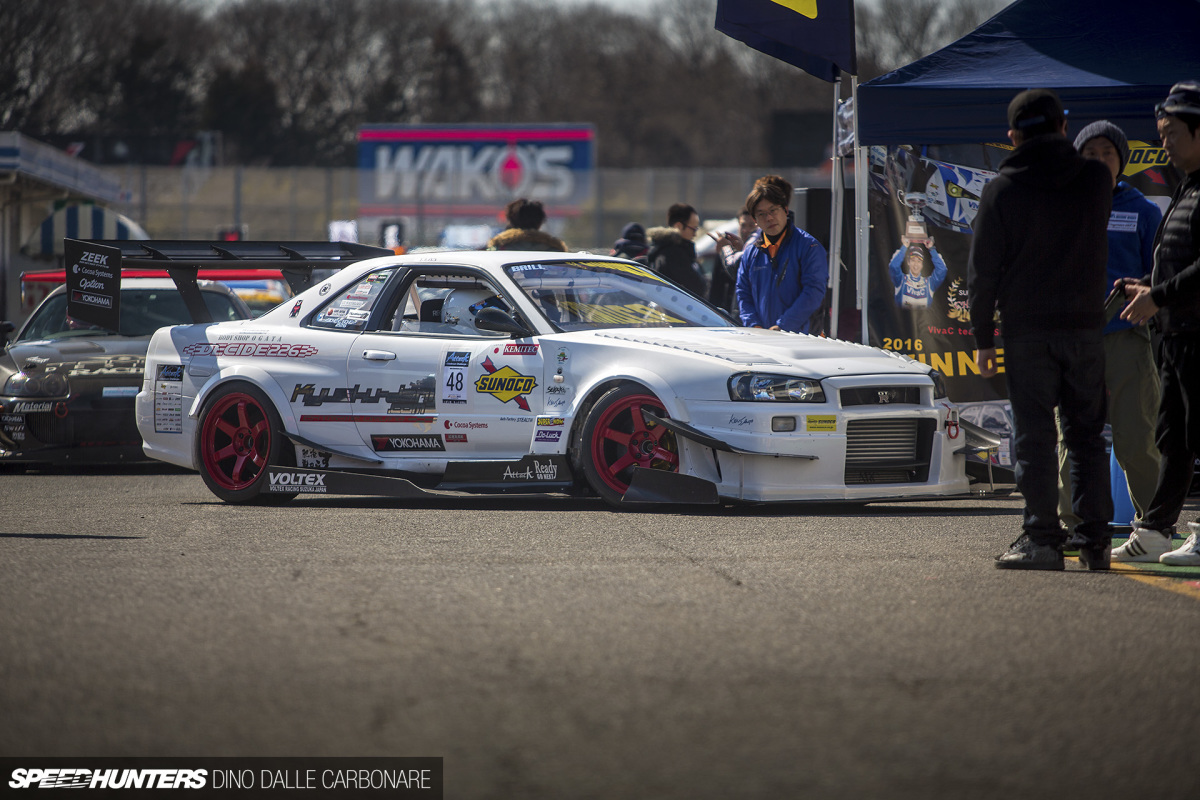 Upon seeing the Kyushu Danji BNR34, I instantly had a smile from ear to ear. I just love seeing old school GT-Rs ripping up Tsukuba.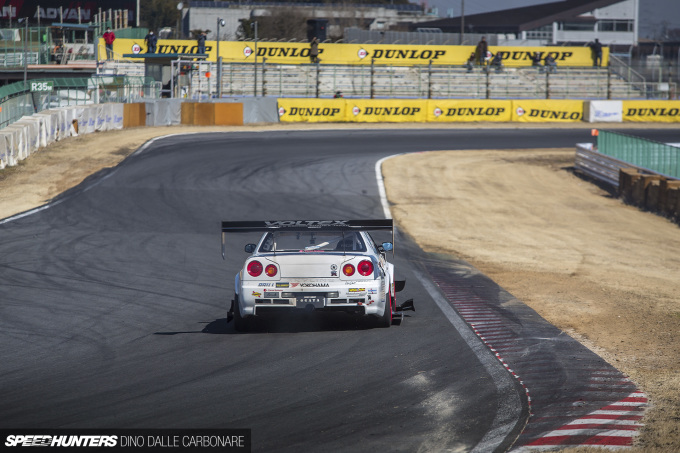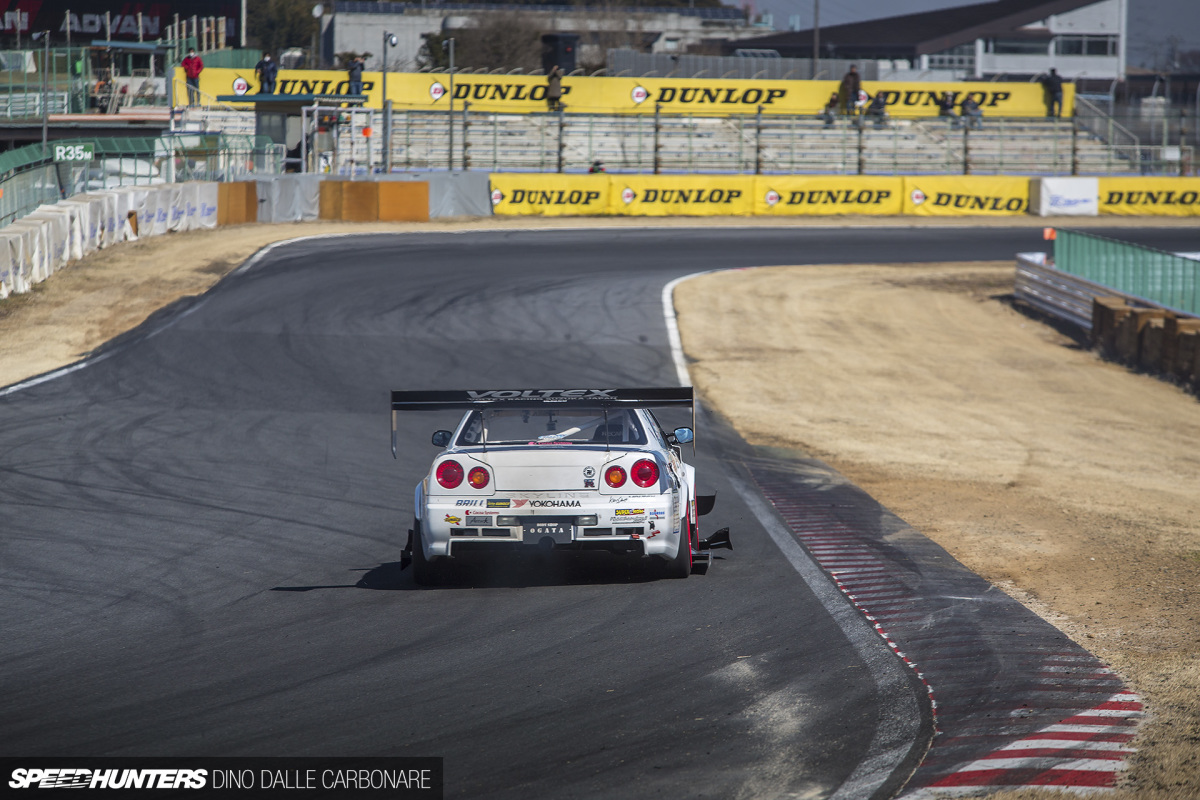 Its driver manage to hustle a 55.021 lap out of the Skyline too, just a smidgeon off the M-Speed R34's 54-second pace. You guys remember that one, right?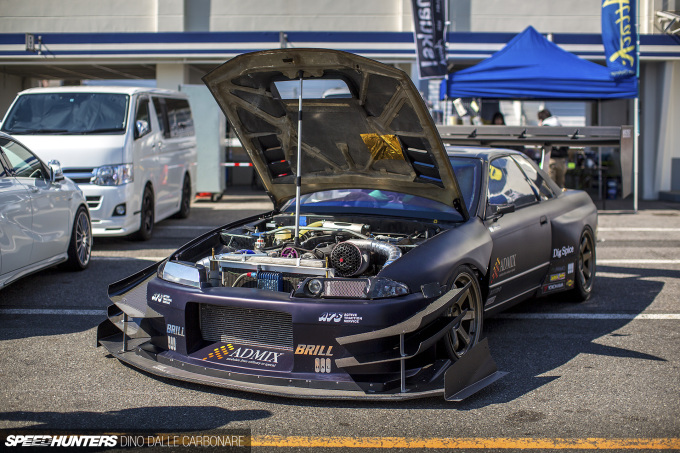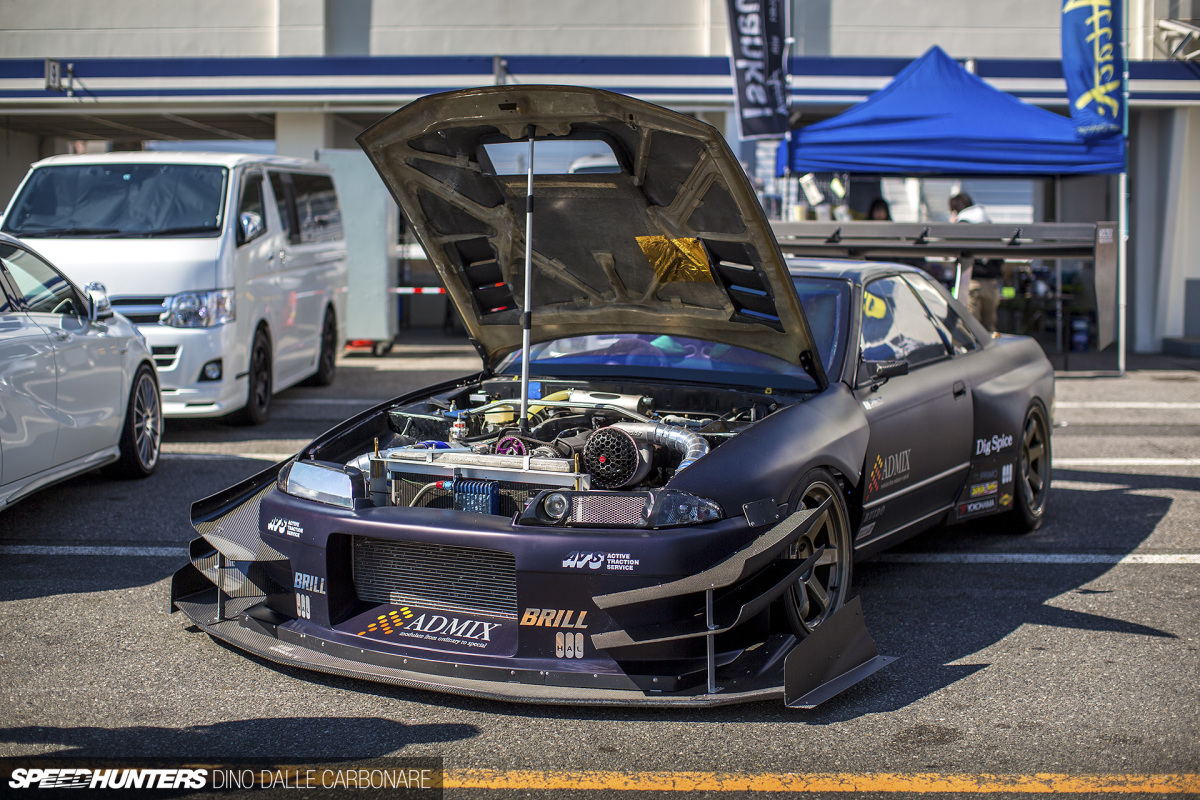 I was saddened to learn that the Admix BNR32 had suffered an engine problem during the previous day's practice as it's changed quite a bit since we last laid eyes on it.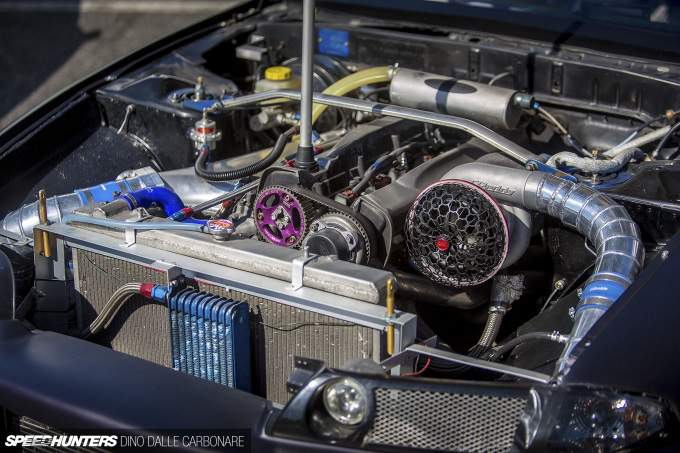 It's engine is now out, so hopefully the Admix guys can get it all fixed up for at least another outing at Tsukuba before the cold season ends.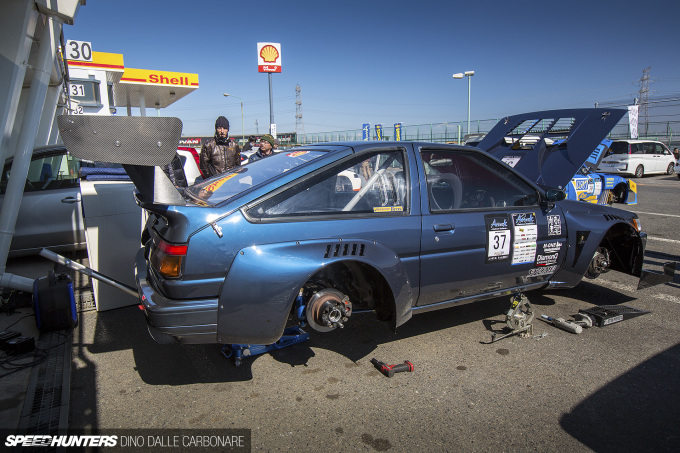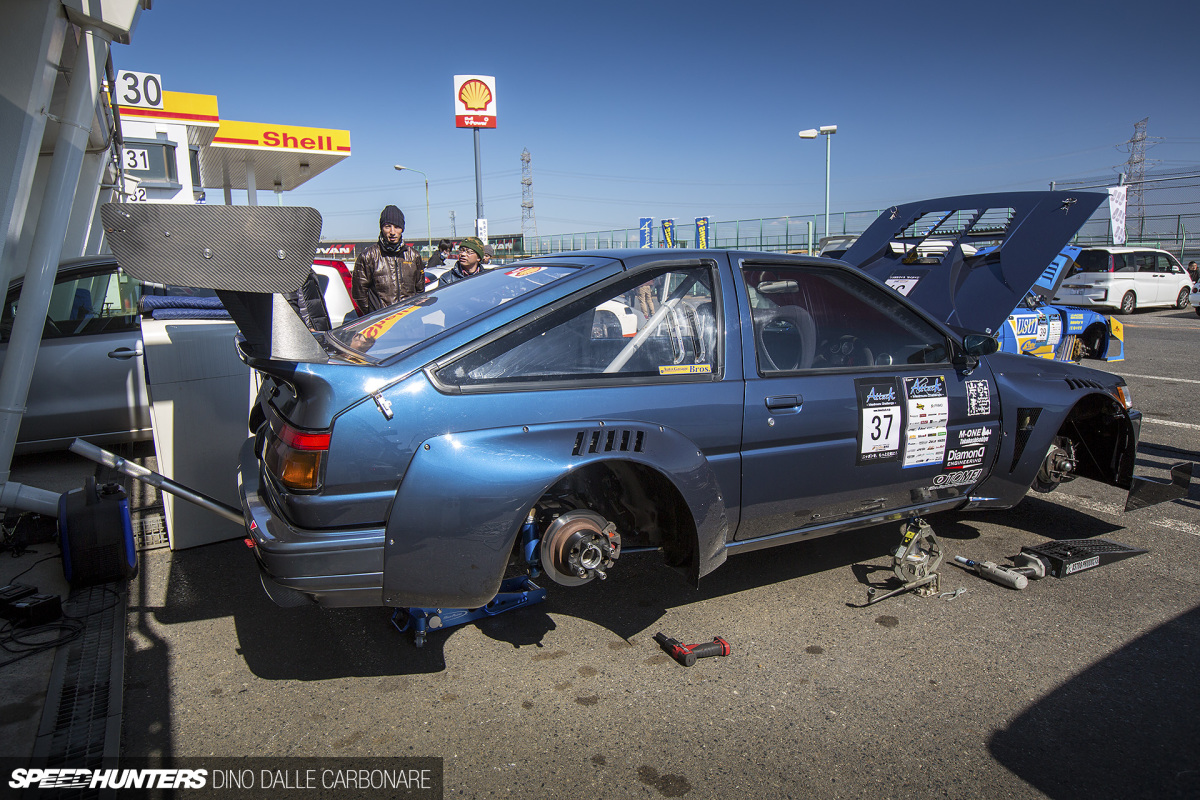 As always, at an event like this it's very easy to get lost in the details, be amazed by things people and shops do, and witness the envelope being pushed year after year.
I'll stop here for now, but you can expect a few spotlights on some of the interesting builds I found during the day.
Dino Dalle Carbonare
Instagram: speedhunters_dino
dino@speedhunters.com