Last week, we took a look at the stunning Mulholland Speedster, a customized '36 Packard that took out the prestigious 'America's Most Beautiful Roadster' award at this year's Grand National Roadster Show. Before earning the honor, however, it faced a field of 12 other incredible roadster builds from across North America.
Each and every one of those was worthy of a detailed look, but there was one car in the bunch that I particularly enjoyed, and I thought you guys might too.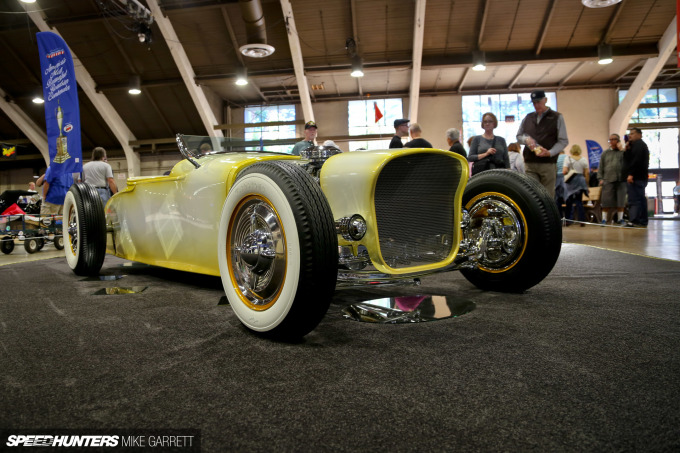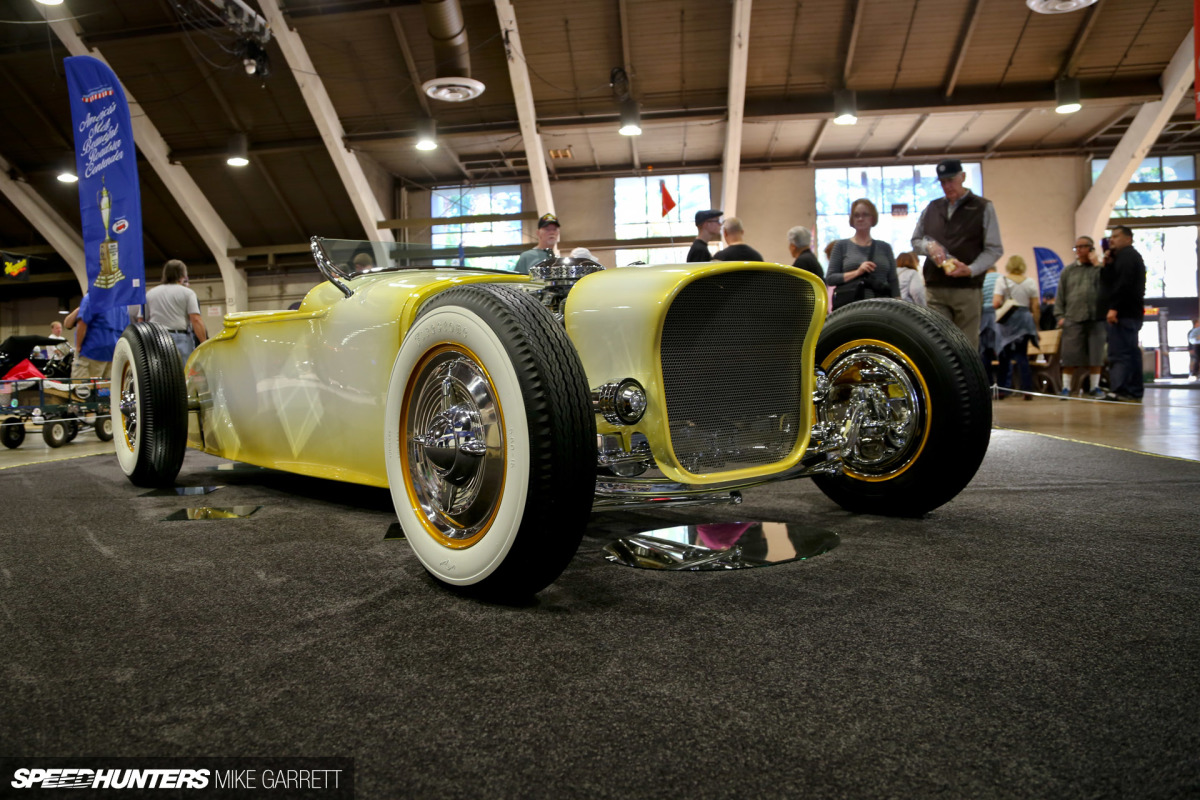 Say hello to the 1927 Dodge Roadster known as Fool's Goldster, built by Matt Taylor of Taylor Made Kustoms in Northern California. It's a highly accurate take on the hot rod style that was popular in the late '50s and early '60s, and I especially like the choice of working with a Dodge instead of the much more common Ford Model A.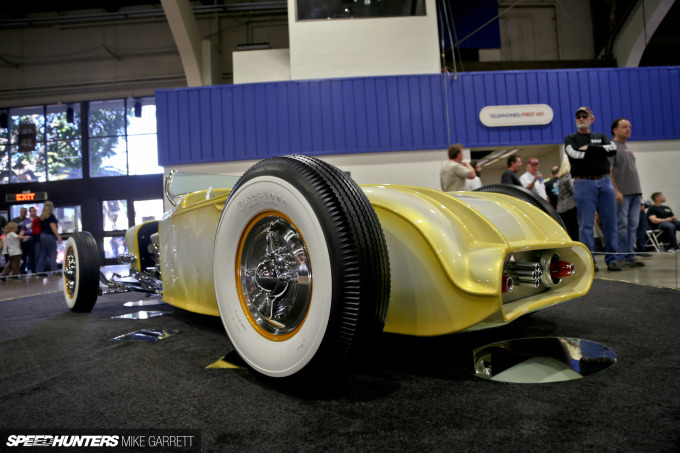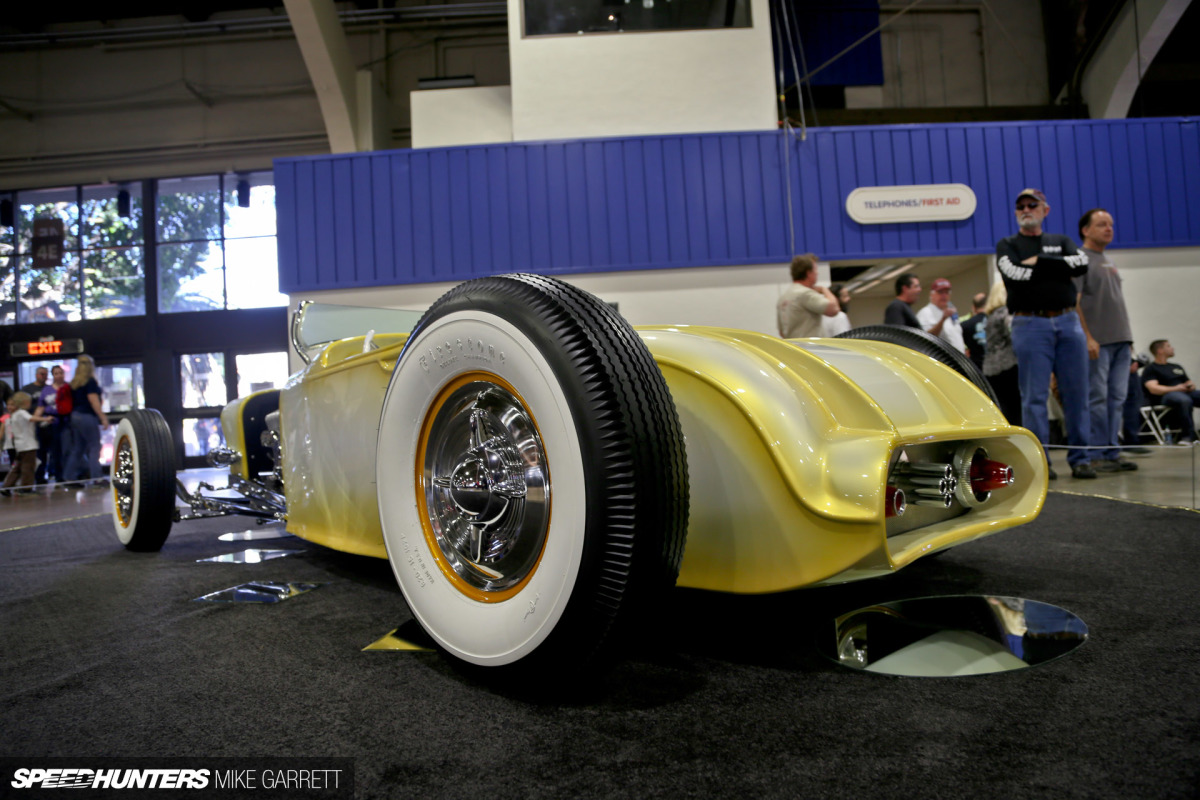 Inside and out, the Dodge is just overflowing with cool handmade components, like the rear fins and custom-built tail panel which features '61 Chrysler Imperial taillights and center-mounted quad tail pipes exiting through a mesh grille.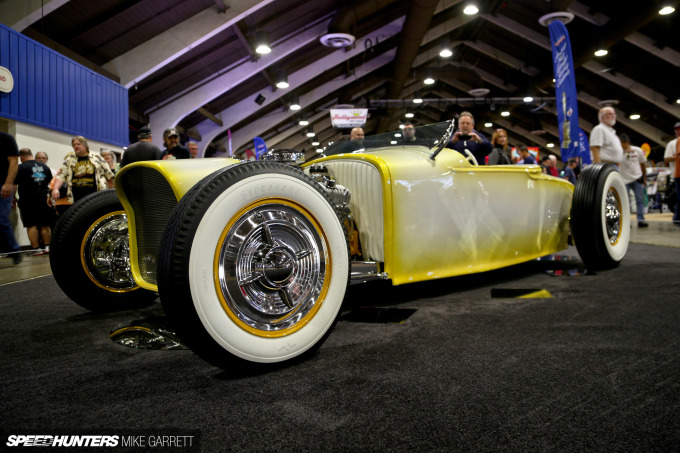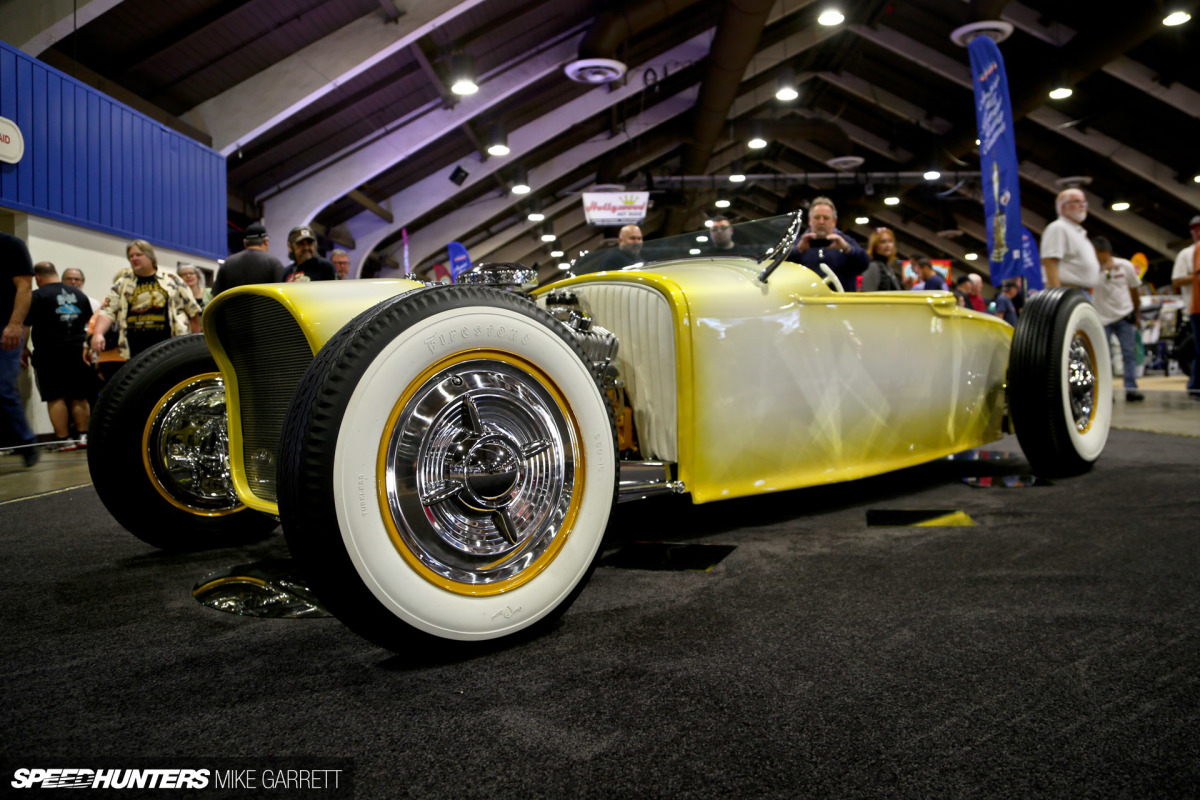 Up front meanwhile is a hand-made grille surrounded by a pair of headlights that were actually made from '62 Imperial taillight housings.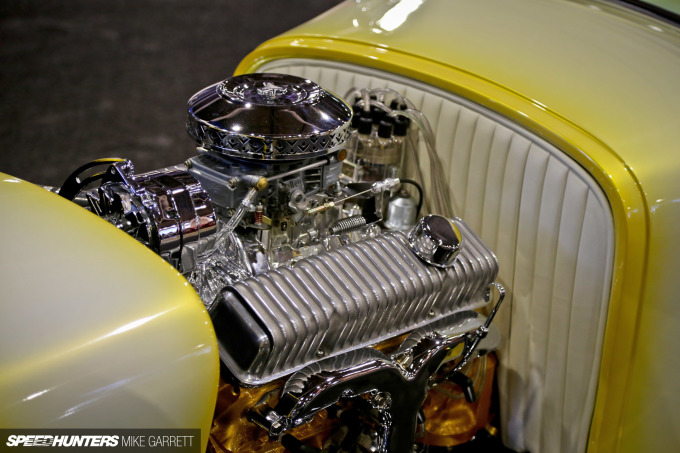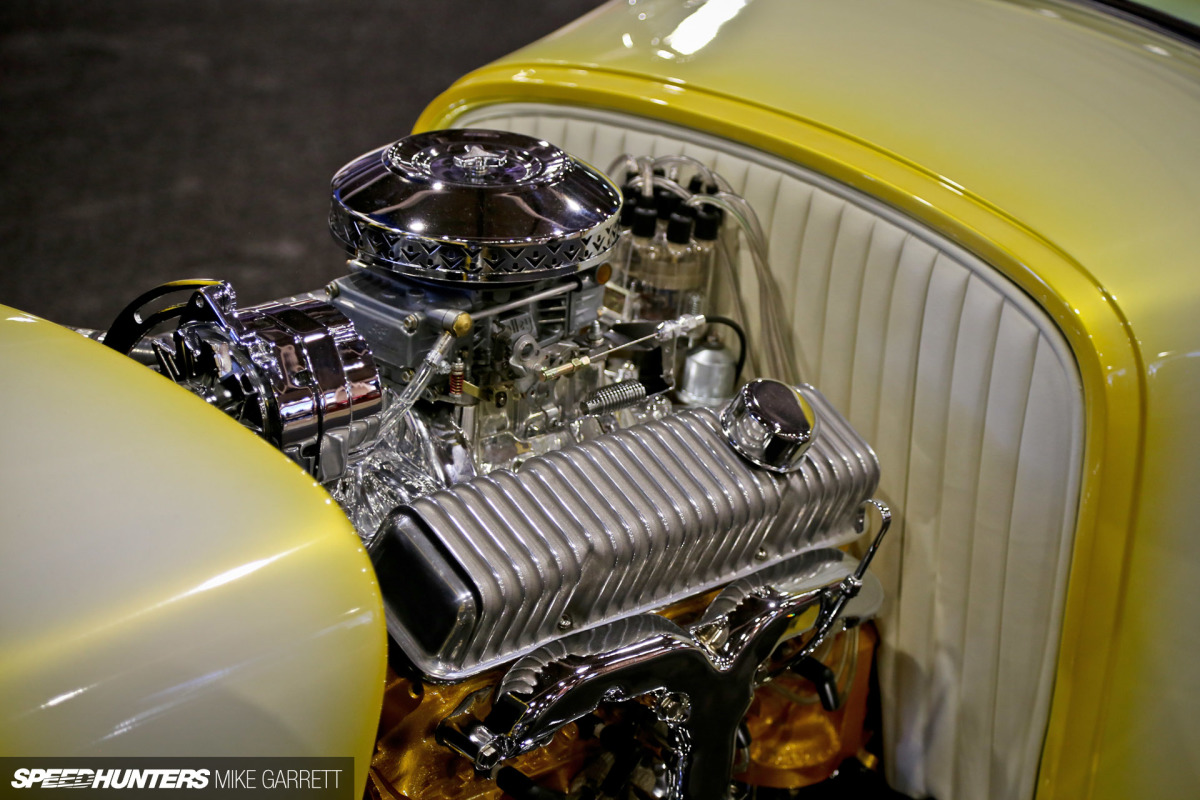 Power comes from a traditional Chevy small block V8 backed up by a Powerglide transmission, while the rear end is '64 Chevy fare. Check out the cool details, like the tuck 'n roll upholstery on the firewall.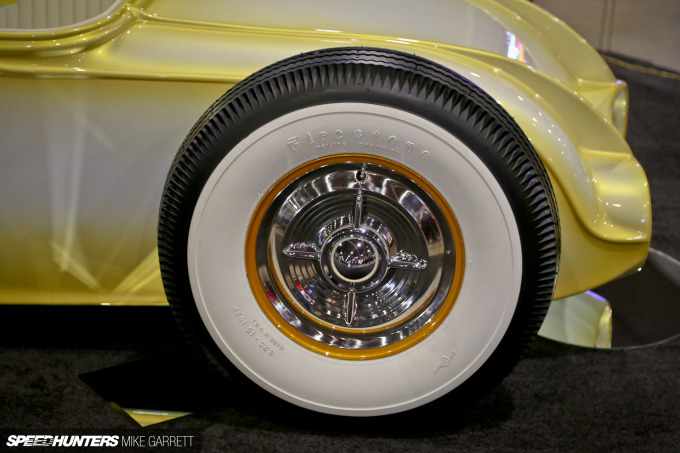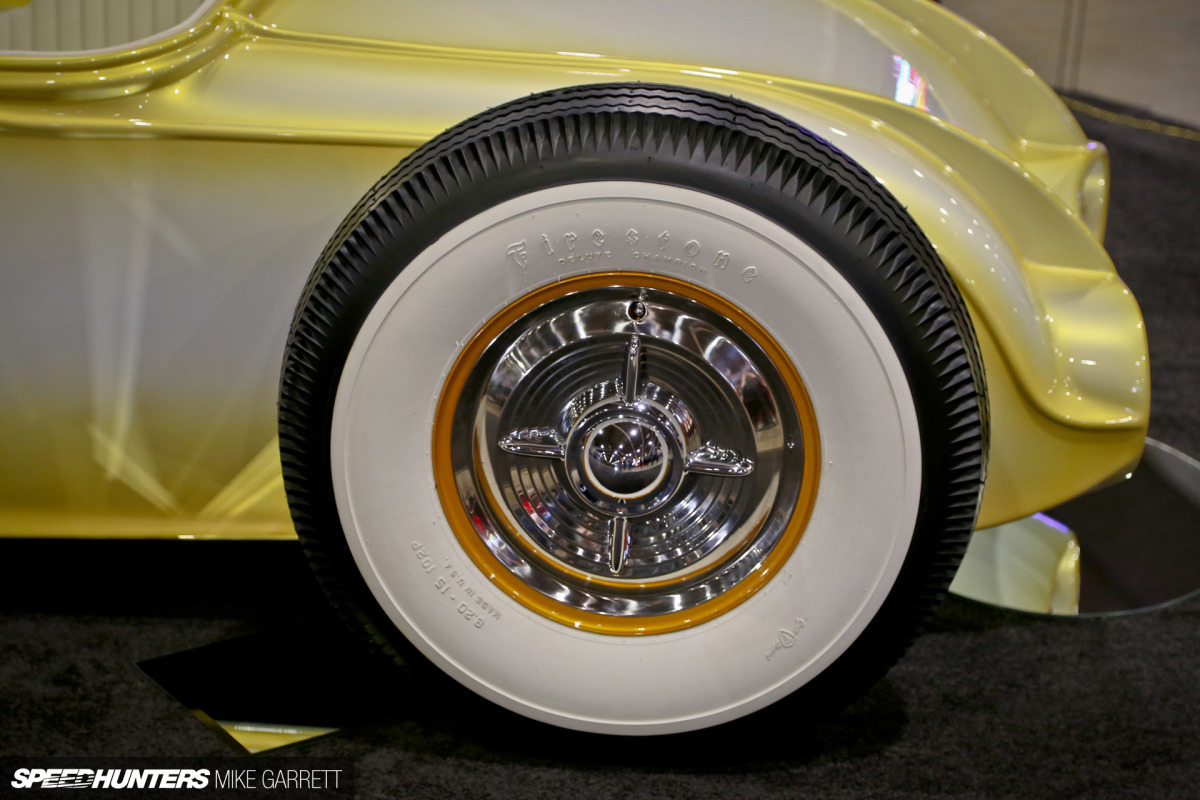 Completing the exterior look are 15×6-inch steel wheels with full wheel covers and a set of vintage Firestone wide white-wall tires from Coker.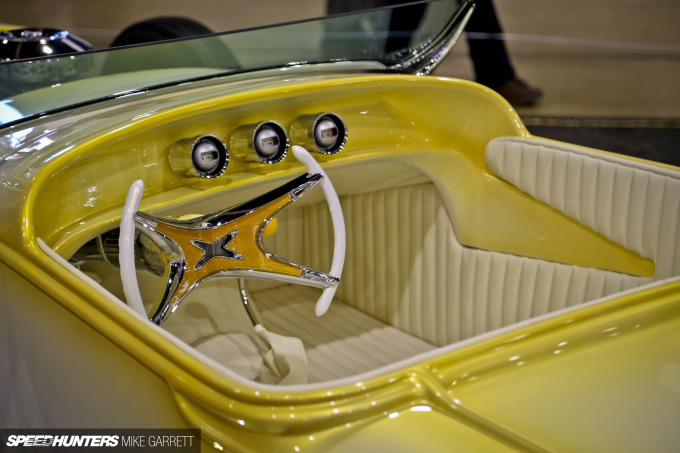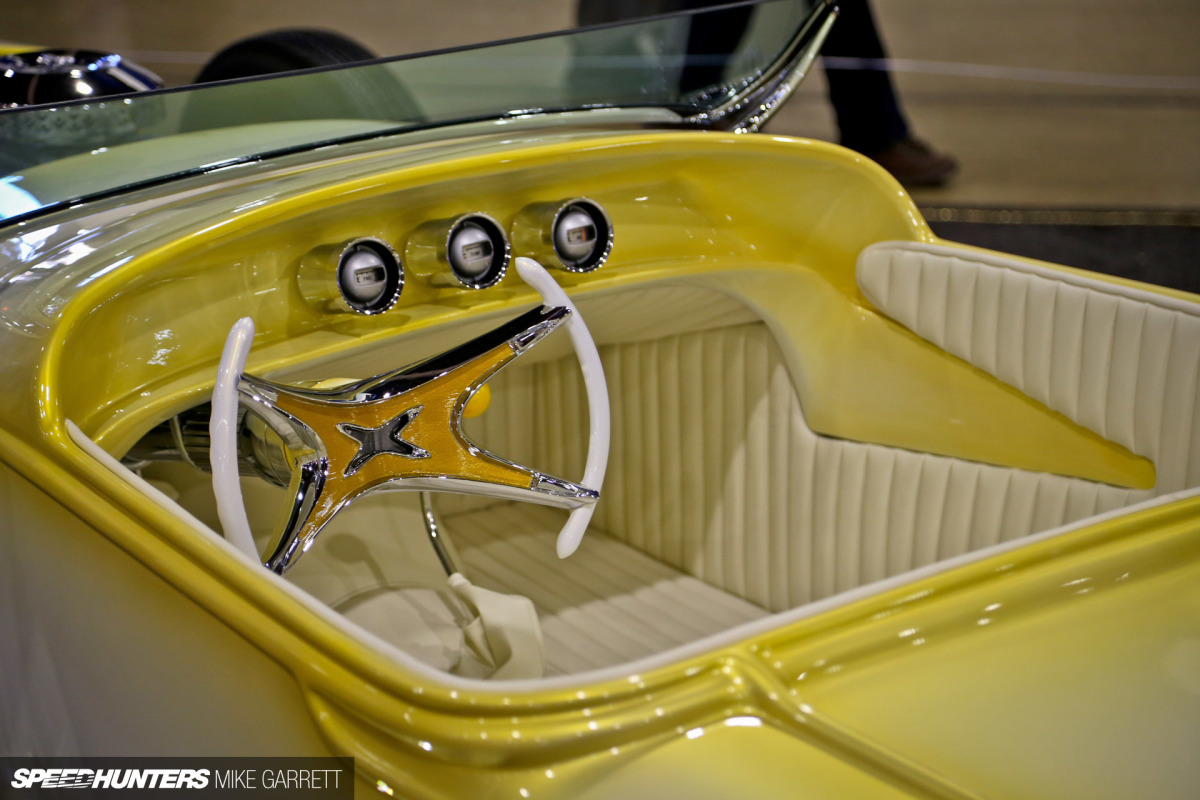 Last but not least is the interior, which features one-off seats, a custom-built dashboard with '64 Thunderbird gauges, and a space-age steering wheel built using parts from a '60 Dodge Polara and a vintage speed boat.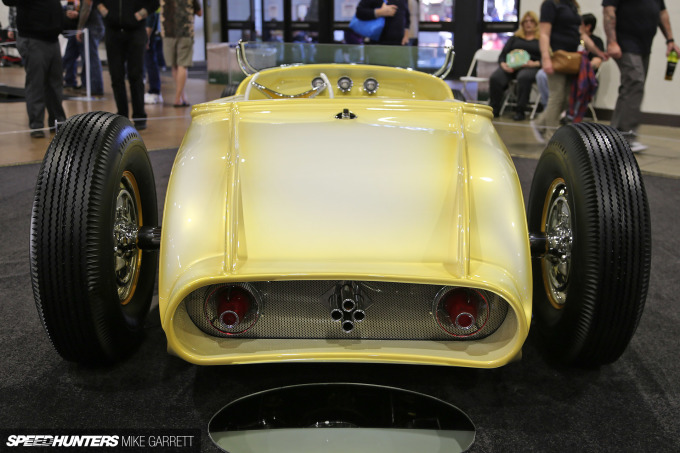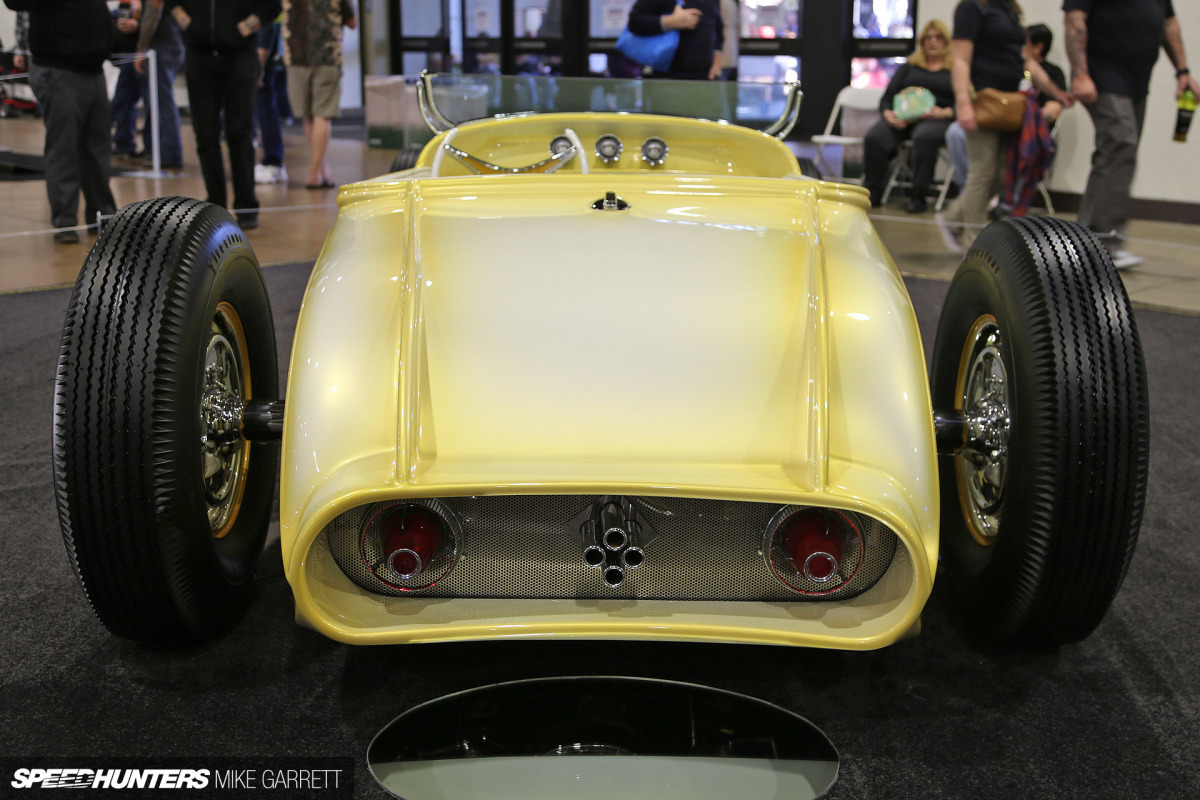 While Fool's Goldster may not have taken home the huge trophy at the end of the GNRS weekend, when it comes to a highly unique throwback hot rod build you won't do much better than this. It was a very worthy contender to say the least.
Mike Garrett
Instagram: japanifornia
mike@speedhunters.com