This past weekend marked the 68th edition of the Grand National Roadster Show at the LA Fairplex in Pomona, and I made the trip down to SoCal to check it out.
While the GNRS is filled with hot rods, classics, customs and race cars of all types, the big highlight of the annual show is the competition for the prestigious 'America's Most Beautiful Roadster' award. This year there were 13 different machines competing for the top honor, so I figured why not kick off my coverage with a look at the winner.
Say hello to the 1936 Packard known as the 'Mulholland Speedster.'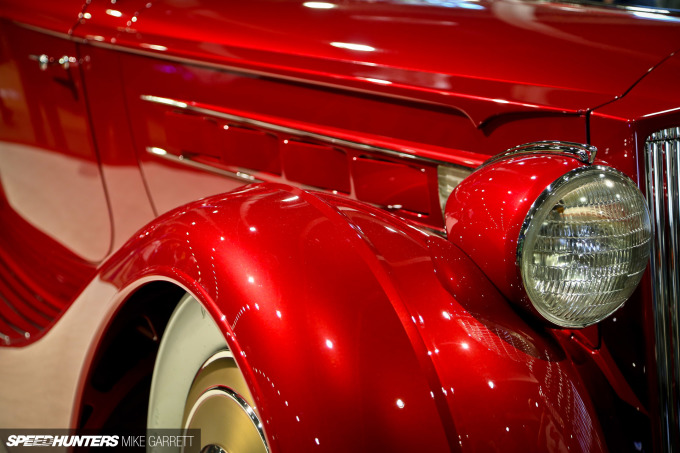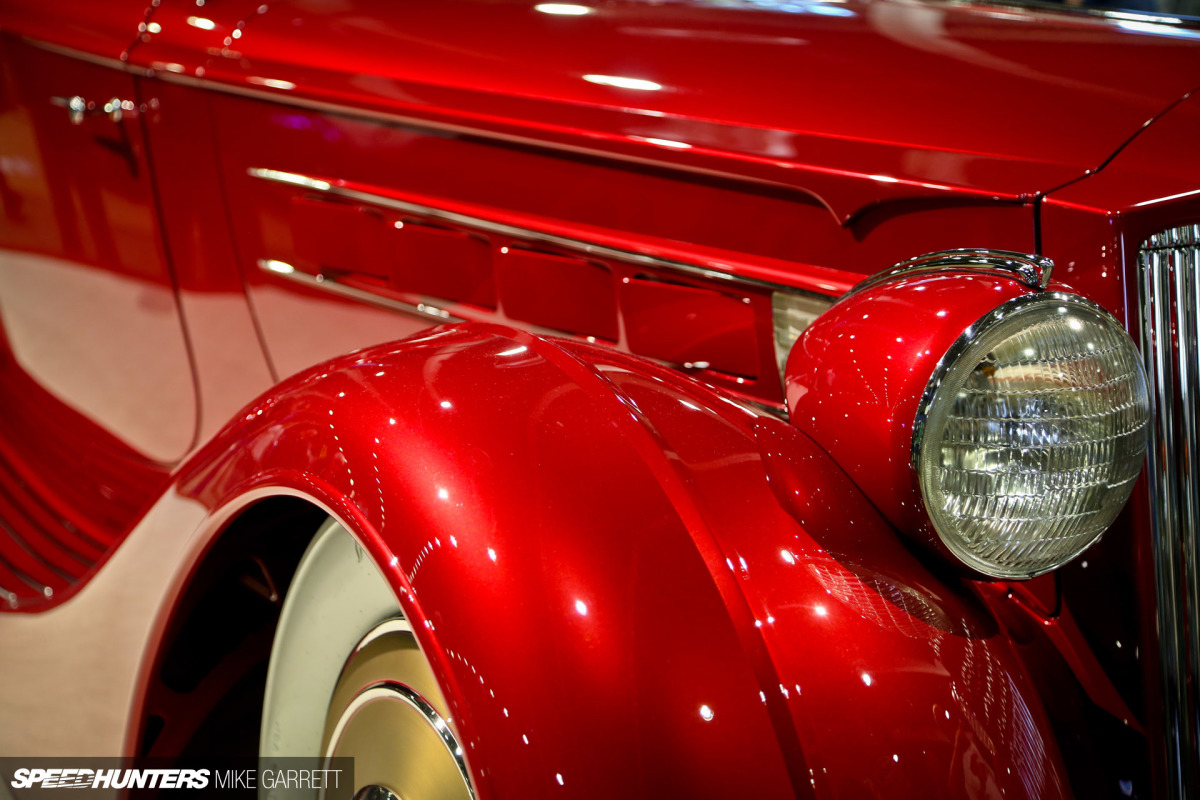 The competition for the AMBR award is always fierce, and I certainly don't envy the judges who are faced with the difficult task of picking a winner every year. It's often very difficult to predict which car will drive away with the coveted prize, but this year it was clear that the Mulholland Speedster was on a different level. The build was truly the talk of the show, with huge buzz on social media and big crowds gathered around it all weekend long.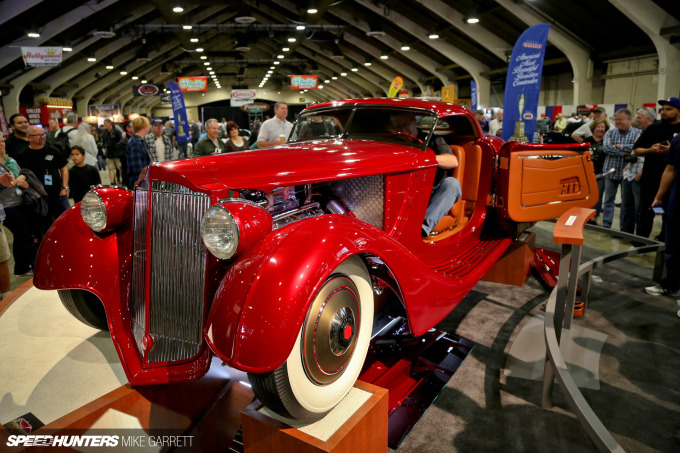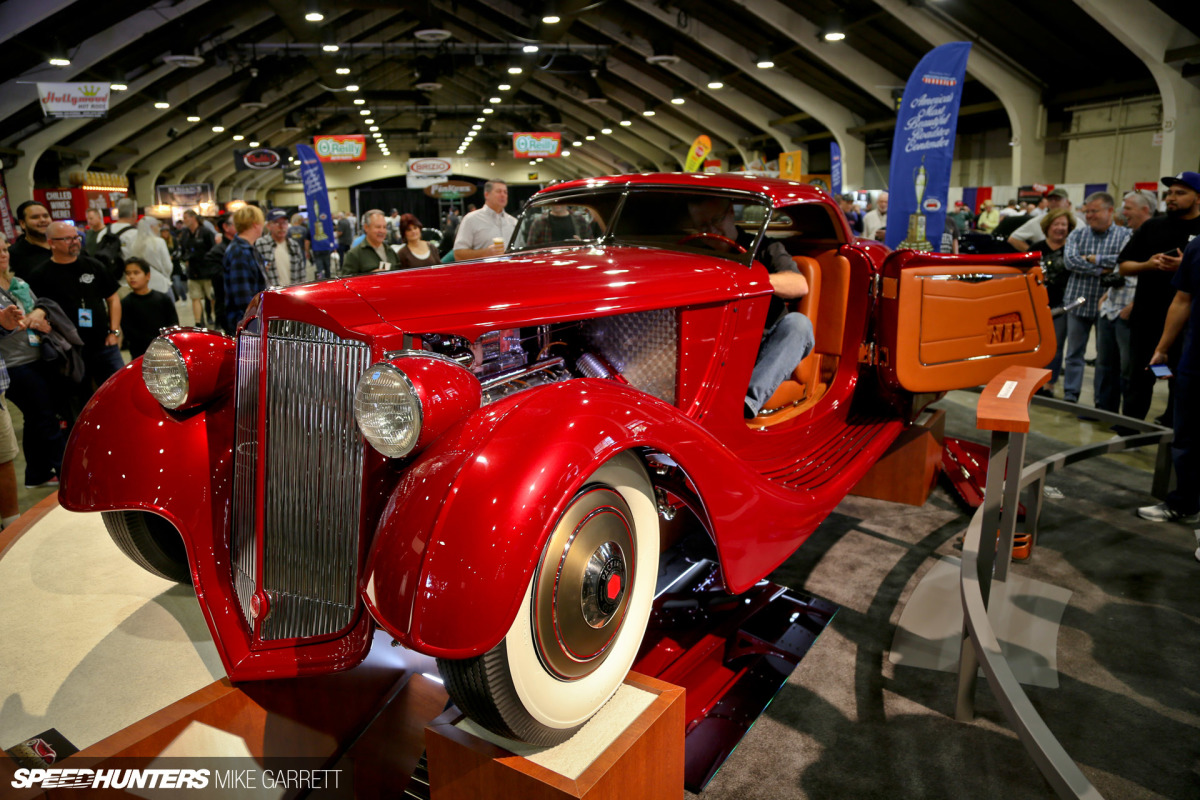 The car is owned by Bruce Wanta and was built over the course of six years by Troy Ladd and the crew at Hollywood Hot Rods. As opposed to the majority of AMBR winners which are hot rods in the more traditional sense, Ladd's creation is inspired by the historic coach-built automobiles of the '30s.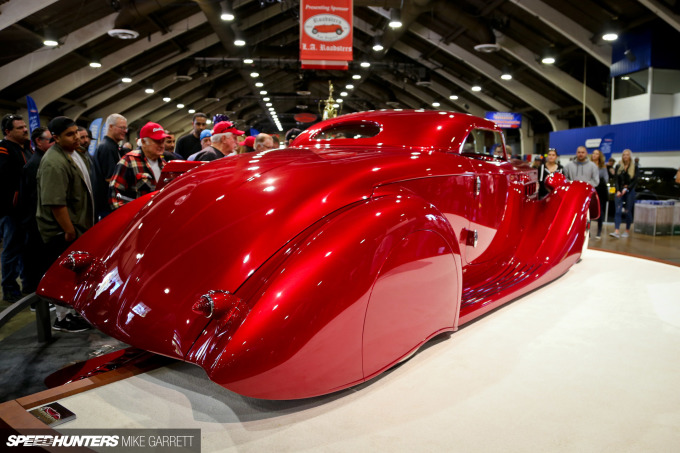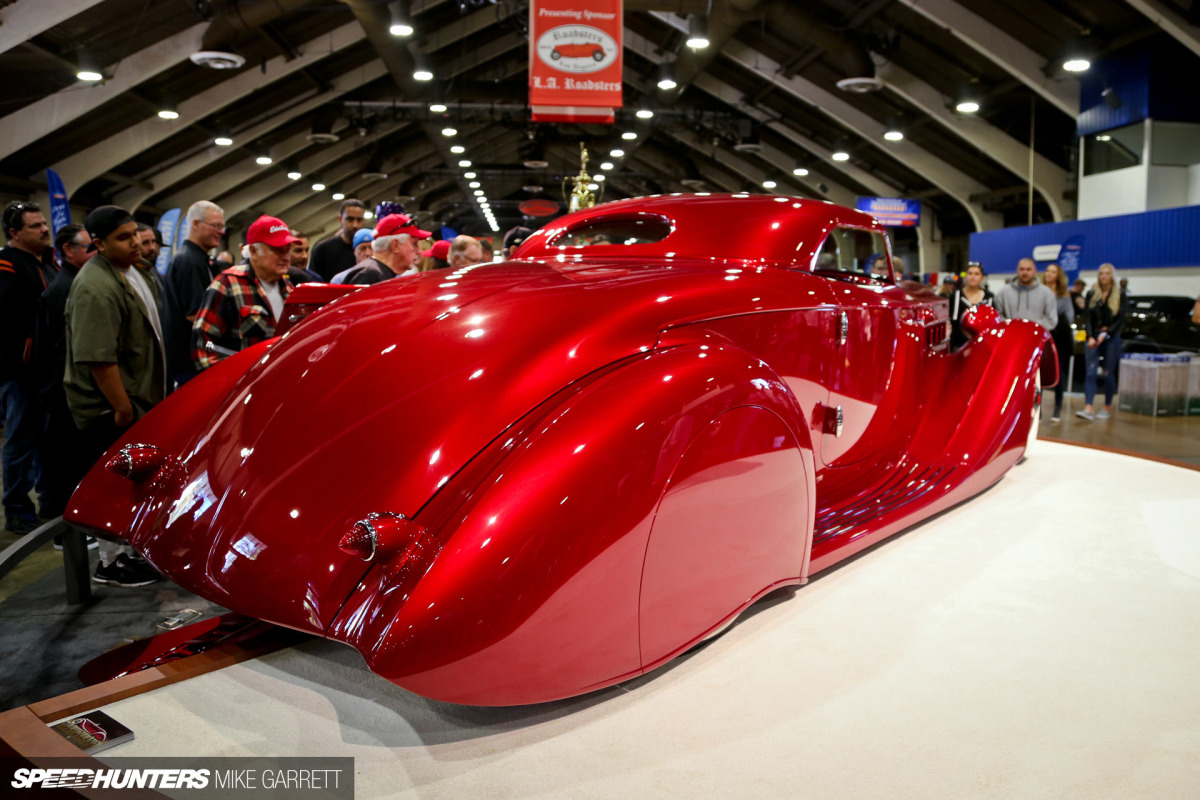 The sculpted and streamlined '36 Packard 1410C body looks positively stunning, especially when covered in a gleaming coat of red paint from M.G.J. Enterprises. But that's just the beginning of the Mulholland Speedster's appeal.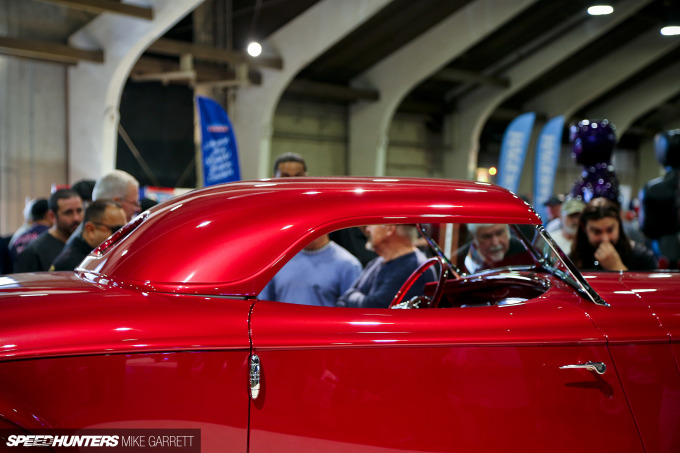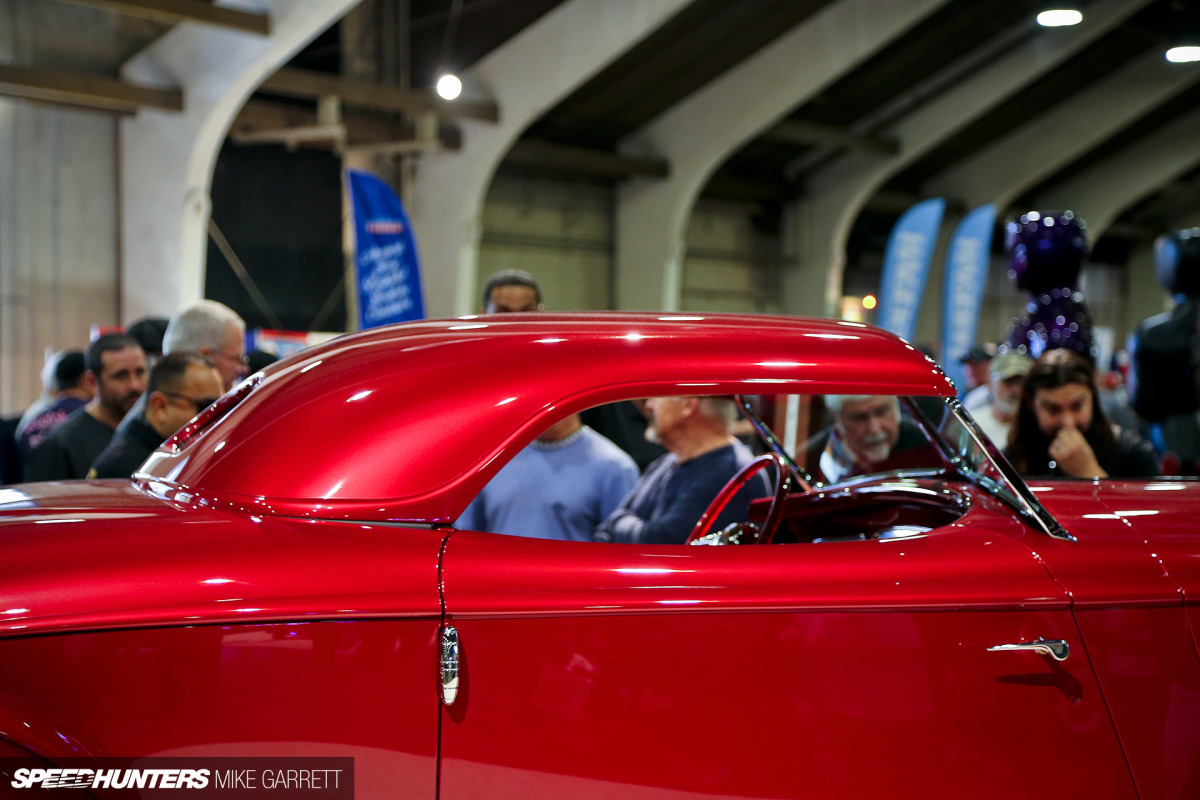 The car features a power retractable roof that can be seamlessly tucked away, and it's one of the few roadsters that looks equally beautiful with the top up or down.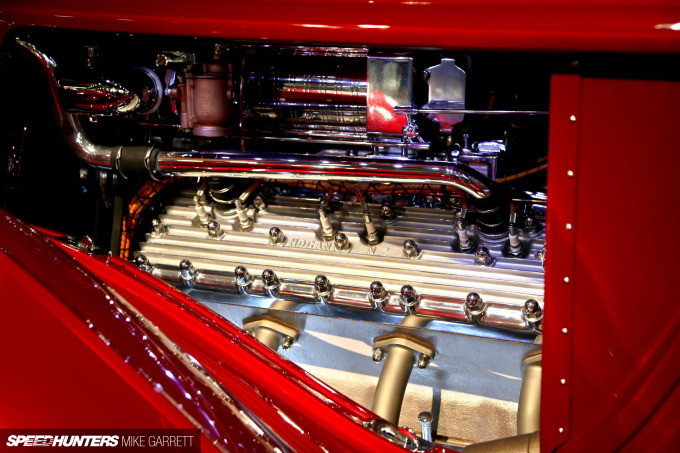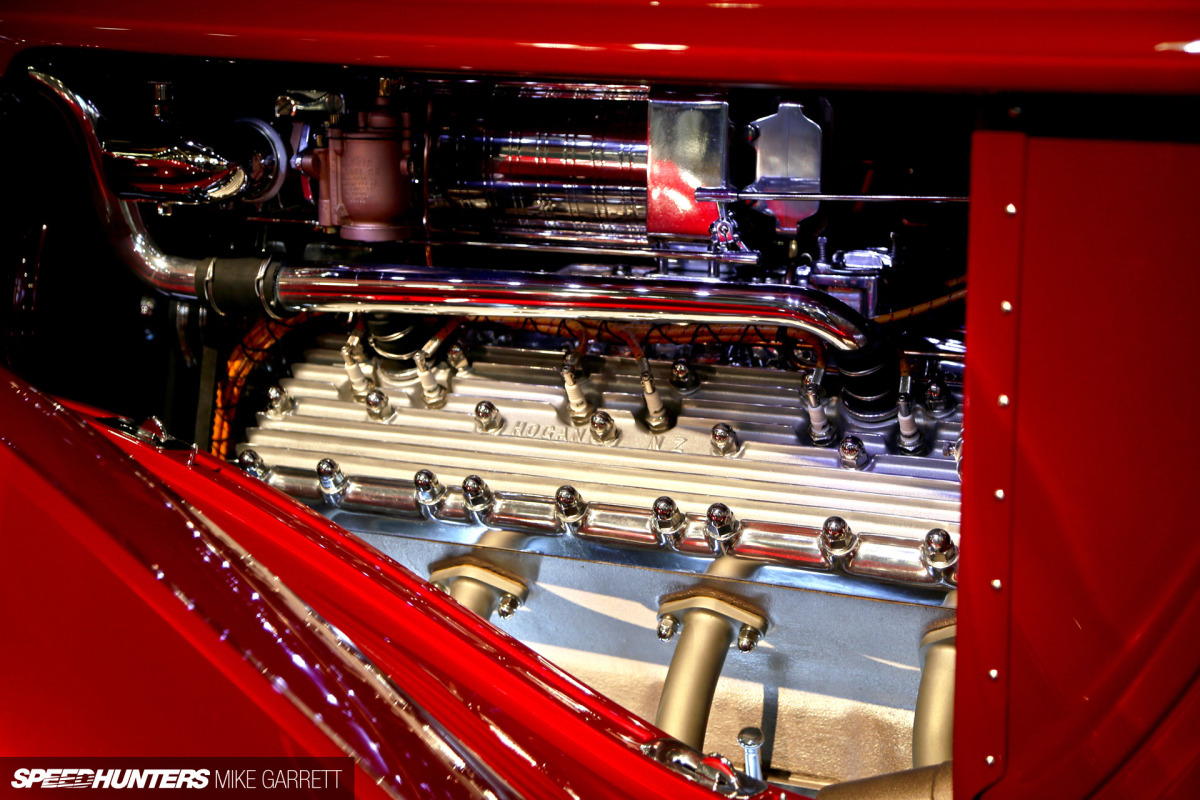 The Speedster's powerplant is equally exotic: a 292ci Lincoln V12 with Hogan aluminum heads, Winfield carbs and a Latham supercharger. The transmission is a T5 5-speed manual while the custom independent rear suspension includes a Winters quick-change differential.
A car deemed 'America's Most Beautiful Roadster' should not just be nice to look at it, it should also be a car that pushes the boundaries of custom car building and craftsmanship to new heights. The Mulholland Speedster does all of that.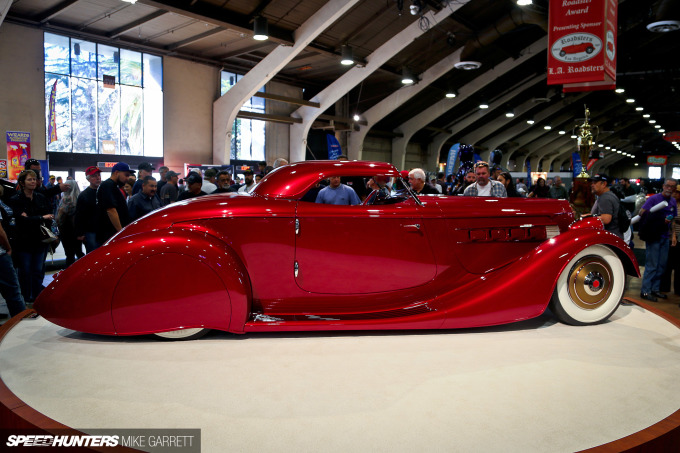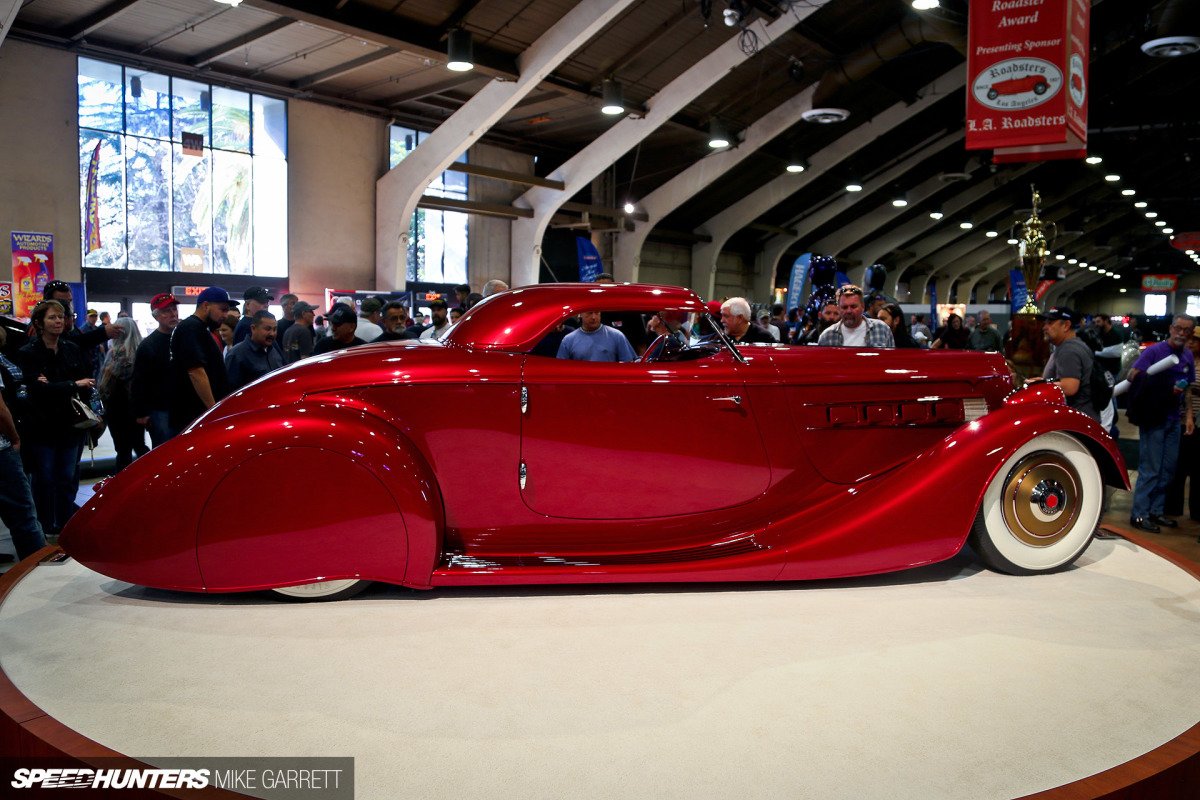 Stay tuned for much more coverage from the 2017 Grand National Roadster Show throughout the week.
Mike Garrett
Instagram: japanifornia
mike@speedhunters.com