Taking One For The Team
Reluctantly I agreed to my next Speedhunters assignment and hung up the phone. I take my role very seriously; I made a promise to myself that I'd do whatever it took to uncover and share the very best that Australian car culture has to offer. Just remember that I agreed to this story for you.
I'm not afraid to get my hands dirty or do the hard work, but this next task was going to be difficult. With a heavy heart and what felt like the weight of the world on my shoulders, I selflessly agreed to help Ferrari move one of its latest twin-turbocharged V8-powered supercars, a 488 GTB to be more precise, from Sydney to Bathurst, for a display at the Liqui-Moly 12 Hour endurance race.
Sadly, I'd have to look after the car for the weekend too, and also have the opportunity to test its limits on a closed race track. Bugger.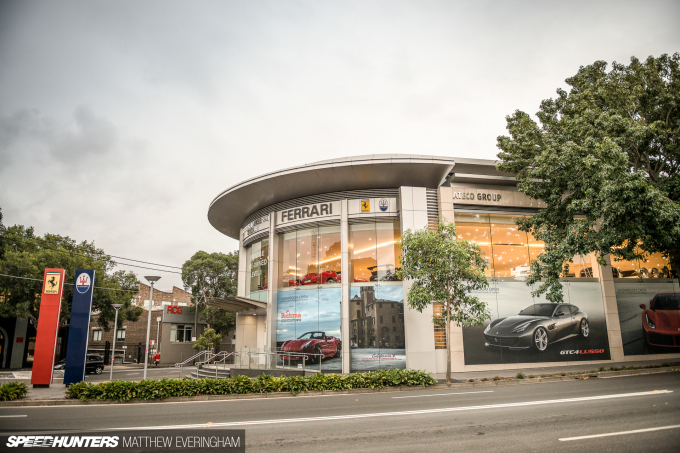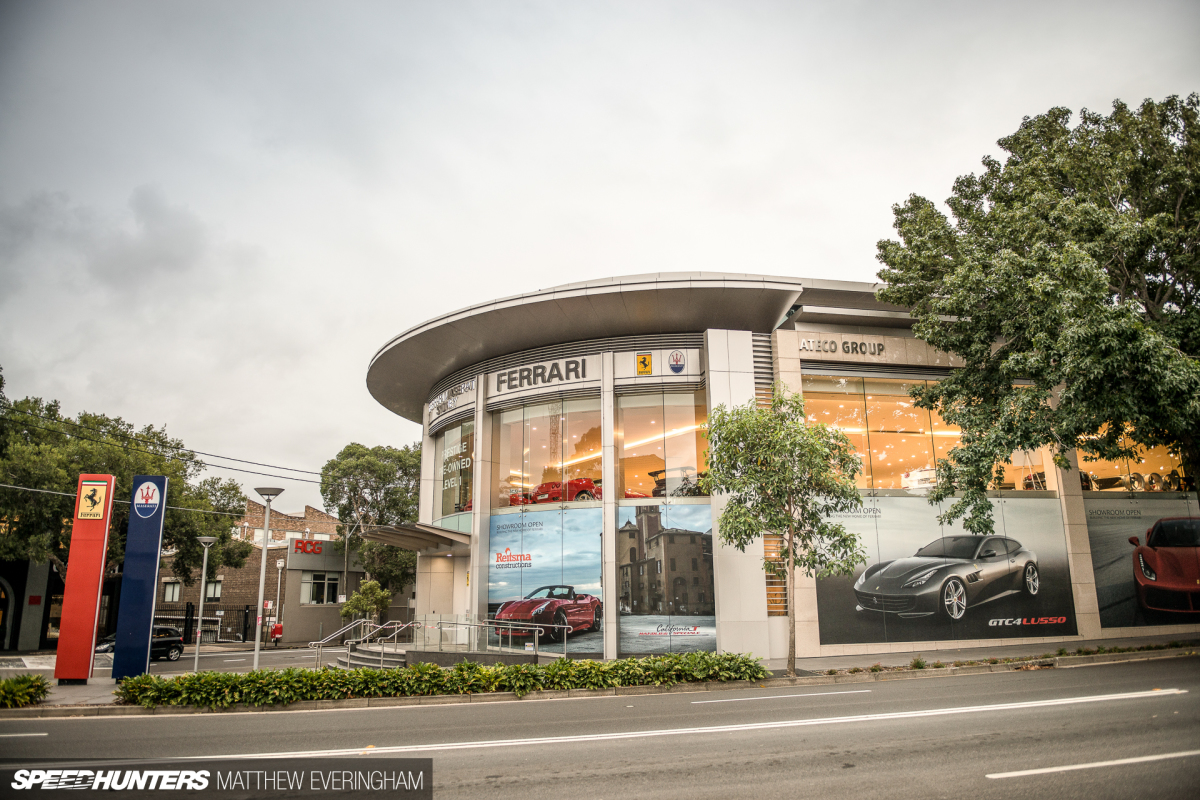 I've always found that long distance drives are more enjoyable when you're cruising with others, and leaving Sydney's Ferrari dealership in a convoy of six new Ferraris for the 224 kilometre (139 mile) journey was no exception. We were a motley crew of owners, high profile locals and hard working press, but even the more serious drivers in our pack were smiling ear-to-ear as we cut our way through the last wave of morning peak-hour traffic. If I earned a dollar for every thumbs-up or smile we copped from other motorists, I'd be placing an order for my own 488 GTB this weekend.
Going West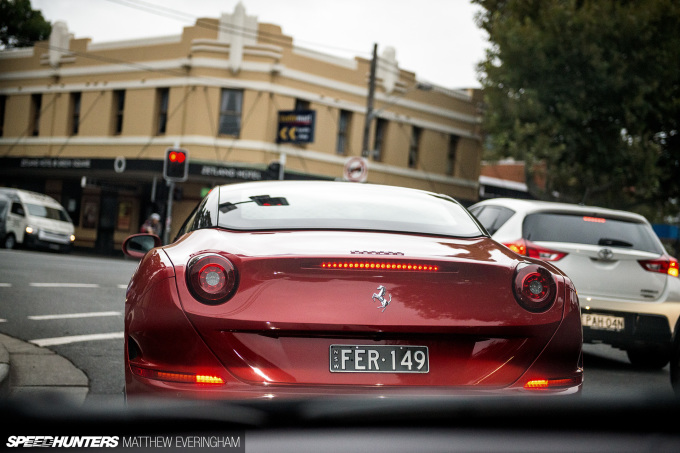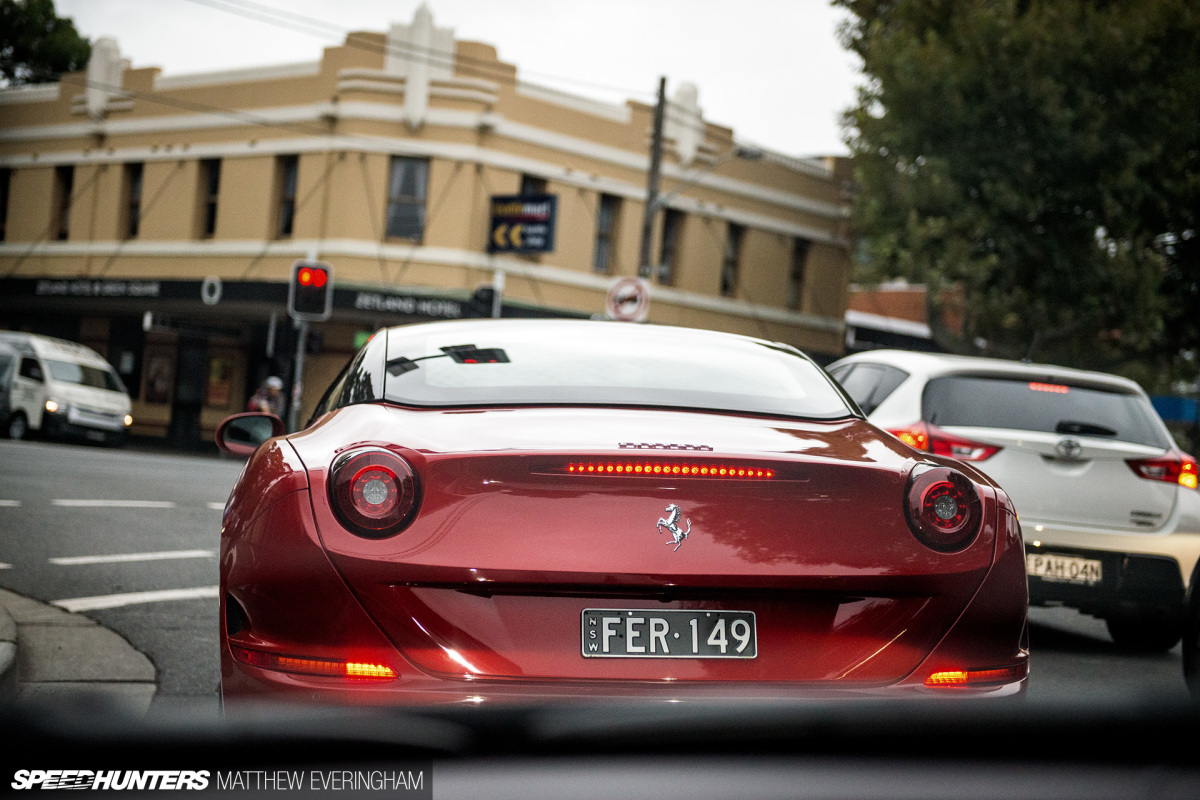 We blasted through the motorway tunnels (at the speed limit, of course) and headed west, the urban sprawl gradually replaced with farms and fields. Eventually we hit the edge of civilisation and ascended into the majestic Blue Mountains along the Bells Line of Road, a super driveable route peppered with great winding sections and some grand vistas to keep you occupied. It's definitely worth the trip out if you're ever in the area and looking for a great road for a late-night run or a lazy Sunday morning adventure.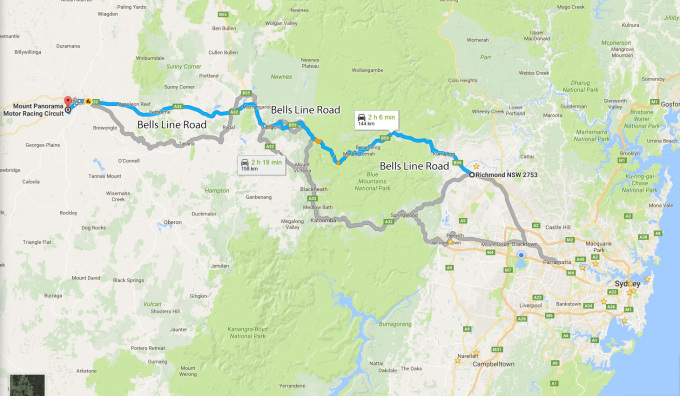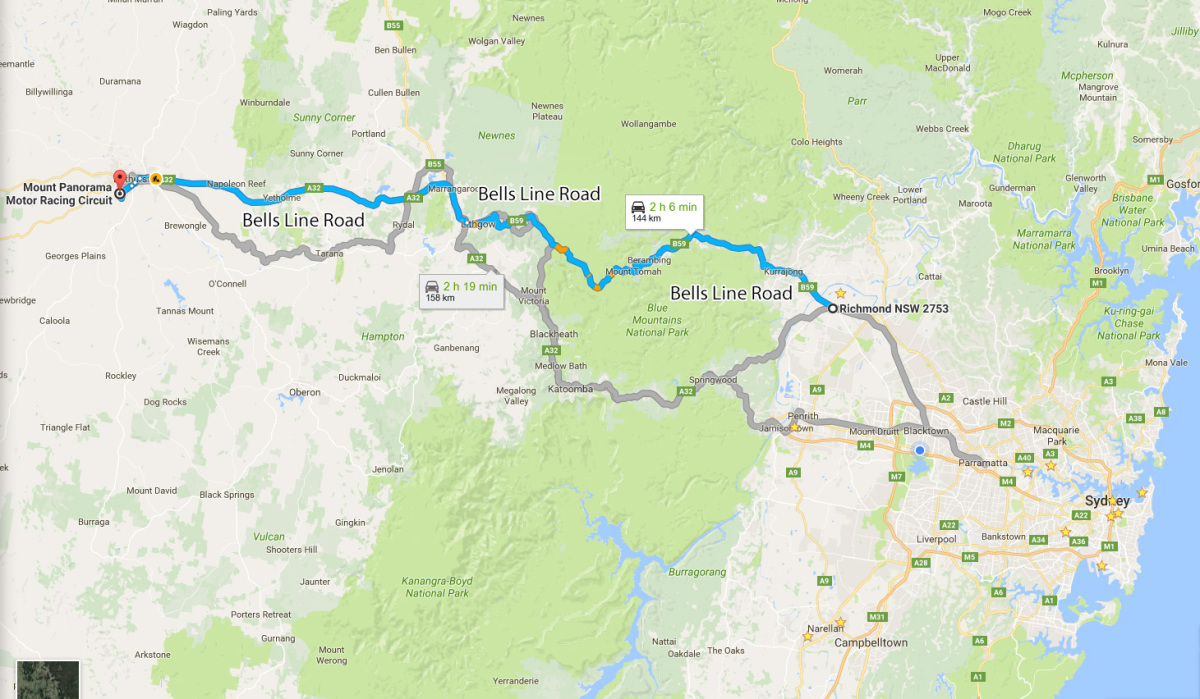 Bells Line of Road is notorious for changing weather conditions as you climb, cross then descend on the other side of the Great Dividing Range, a thick strip of mountains that runs the majority of Australia's East Coast. In true Ferrari fashion, Mother Nature rolled out the red carpet for her VIP guests.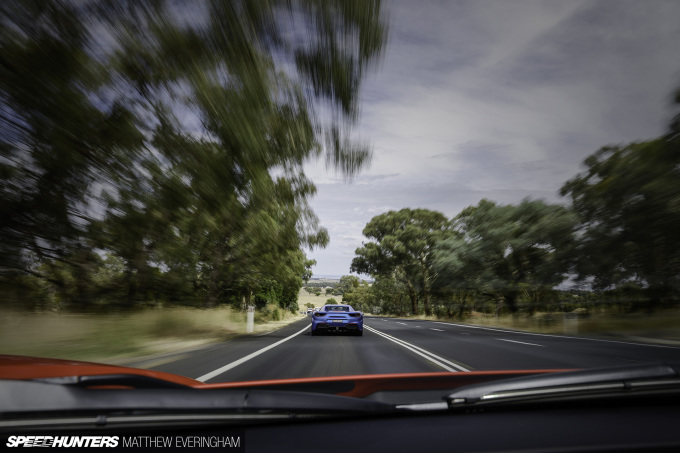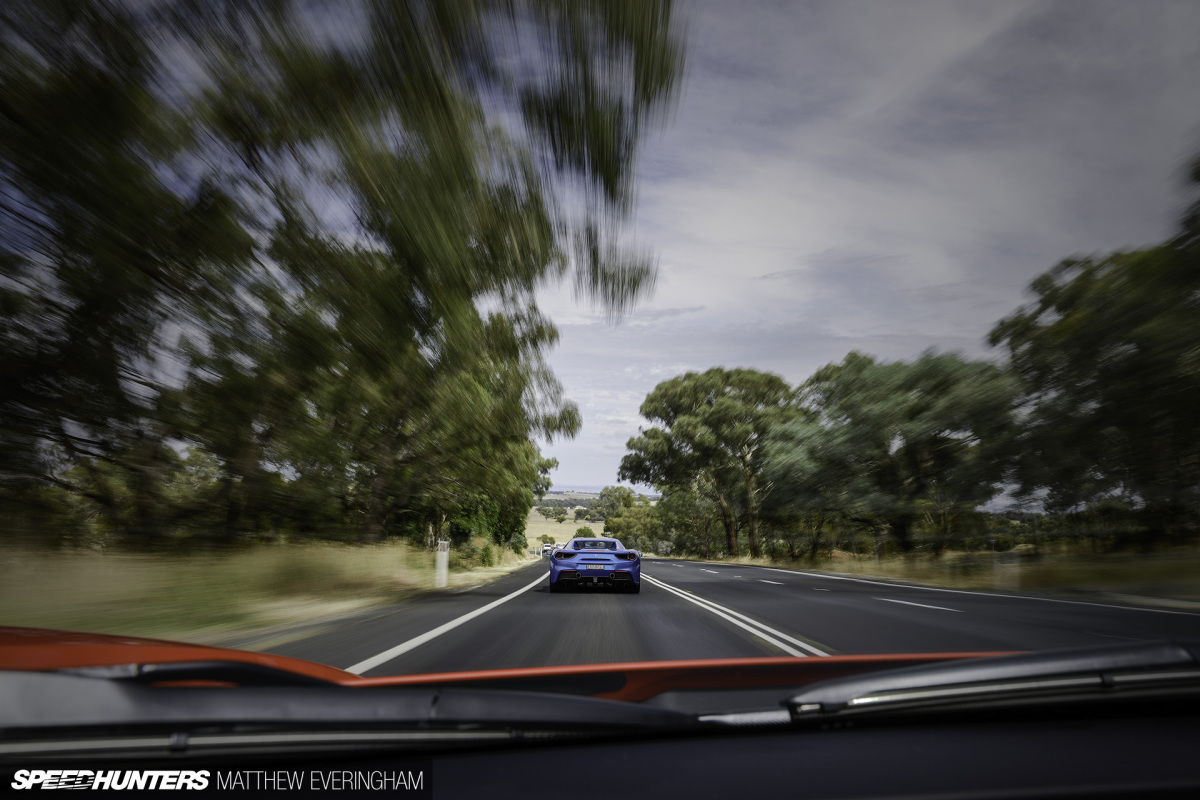 We were greeted by dense fog, heavy rain, and later a smattering of random sun showers. It was convenient now that I think about it, because during our three-hour trip we got to test out first-hand how well Ferrari's dynamic handling systems dealt with the full range of conditions, bar snow.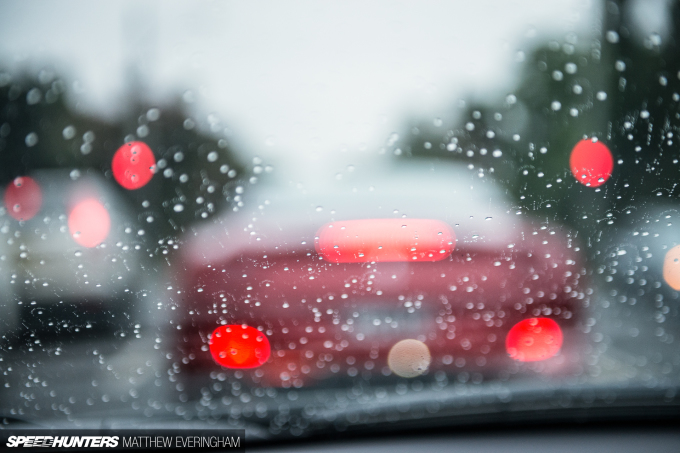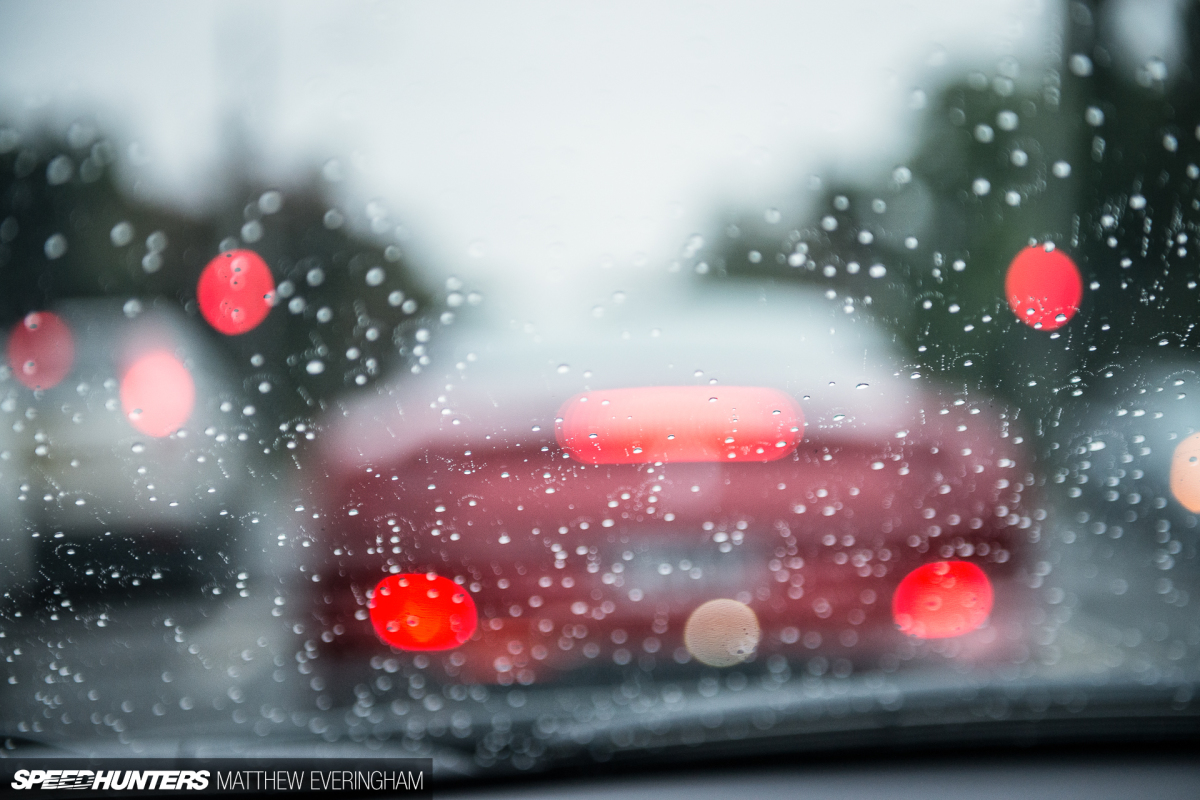 For the most part, the rain and greasy roads didn't seem to have much effect on the handling. Not at the speed limit anyway. At one point, we crested over a long, sweeping, off-camber bend to the right in a 100km/h zone. I leaned forwards slightly, tightened my grip and prepared to wrestle the car back from a tiny bit of slip. Nothing happened though, and I think that felt stranger than if it had started to slip; I was equally disappointed and impressed at the same time. I was hoping to have to use some quick hands for a heroic story at a later date, but clearly I'm not the hero in this story.

We'd made our way safely across the mountains and steeply descended in to Lithgow, a large country town nestled against the far side of the range. At this point we swapped cars and driving rolls; I bid a temporary farewell to my Grigio Medio 488 GTB and jumped into the passenger seat of a more traditionally painted red 488 GTB. Waiting inside was a familiar face, Aussie male model/fellow speed enthusiast, Jarrod Scott.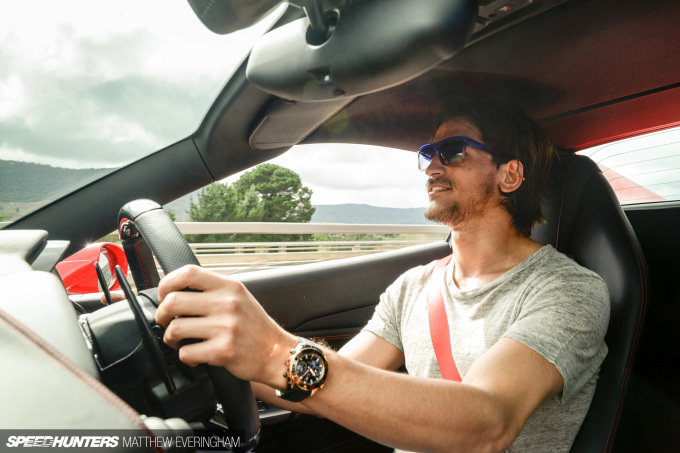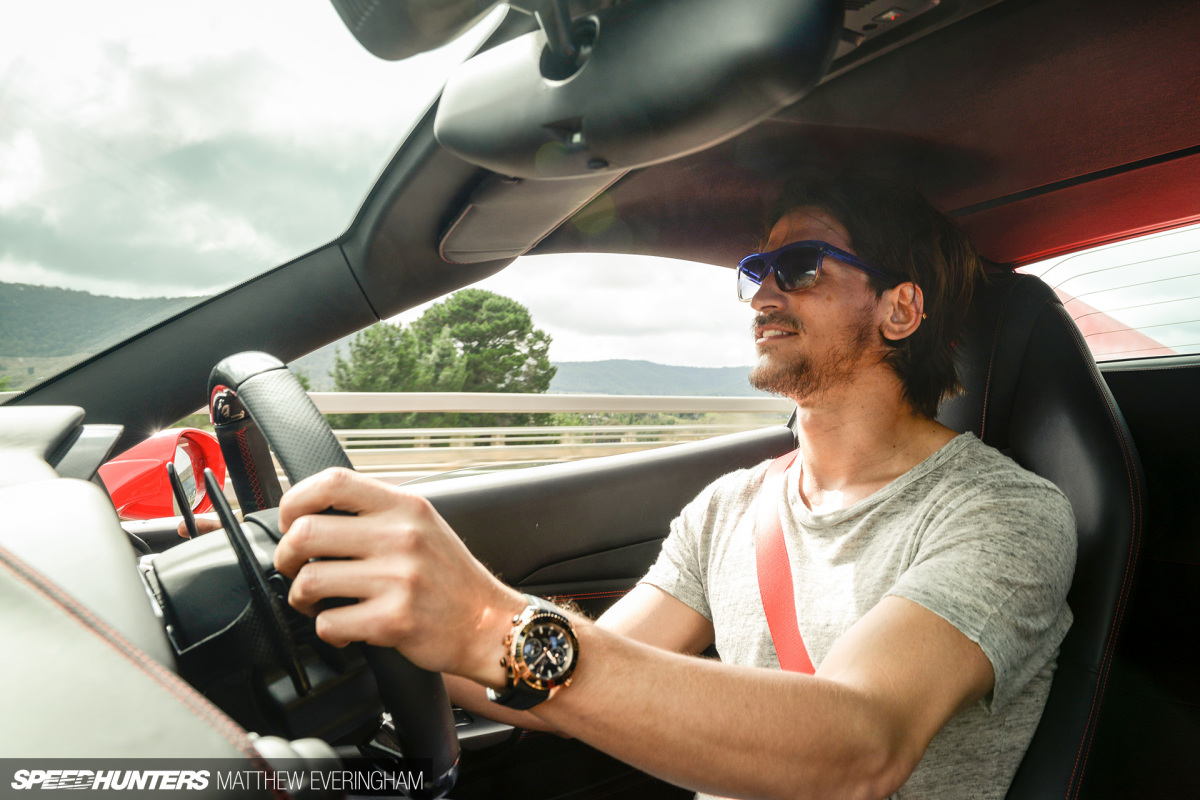 I hadn't seen Jarrod since World Time Attack Challenge last year, so this was a good excuse to catch up while shooting some of the scenery for our story. He's a busy guy, especially since moving to New York for his career, so it was lucky that he was in the country for the same week as the 12 Hour. During that time, Ferrari were kind enough to loan him a 488 Spider as a taxi (talk about perks!), and he's going to show us how well his track-prepped WRX laps the beautiful Phillip Island a little later in the year.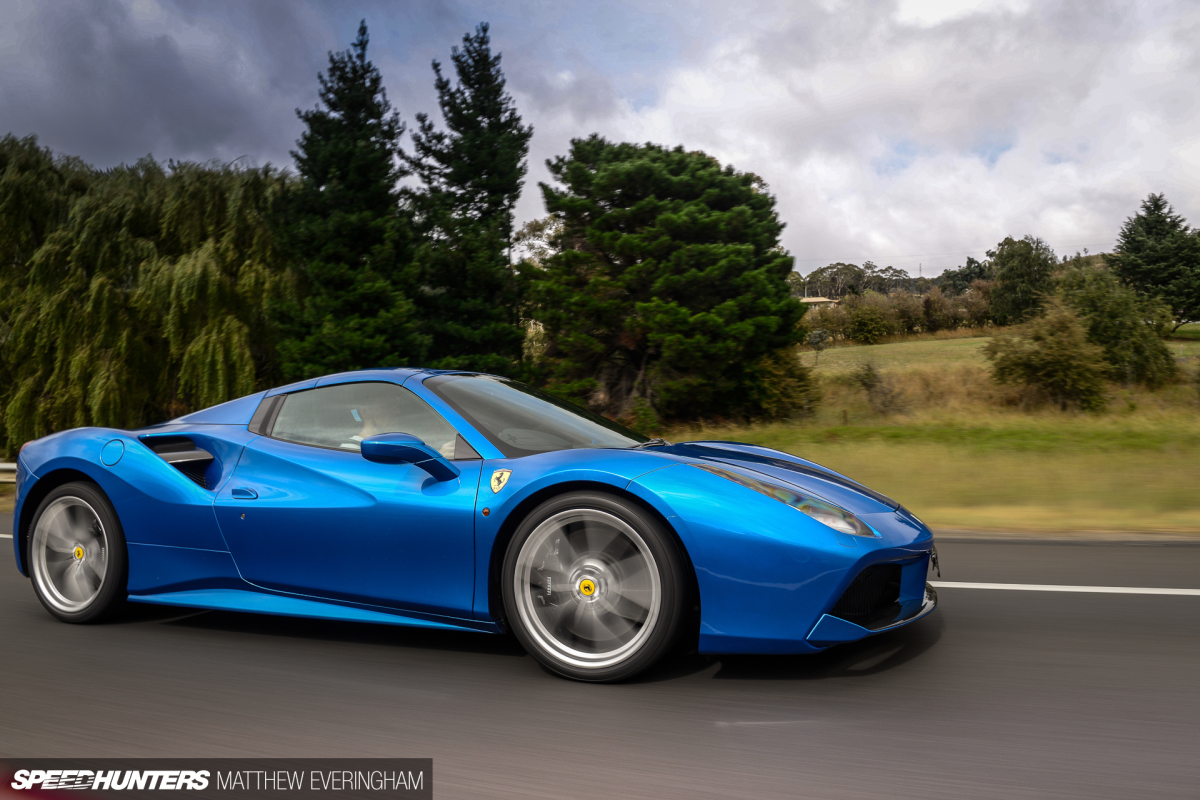 Our mountain run had finished and the landscape flattened out significantly as we rolled along the Western Plains, our Bathurst destination approximately another hour's drive away. The tight, undulating roads were replaced by long straight roads, perfect for making the most of the beautiful exhaust note.
Getting Acquainted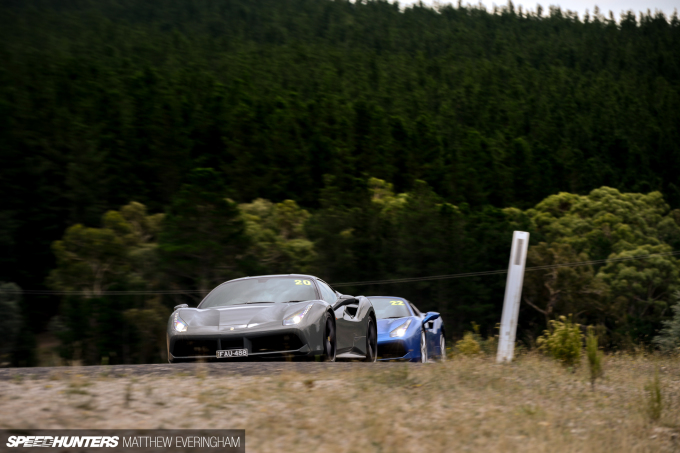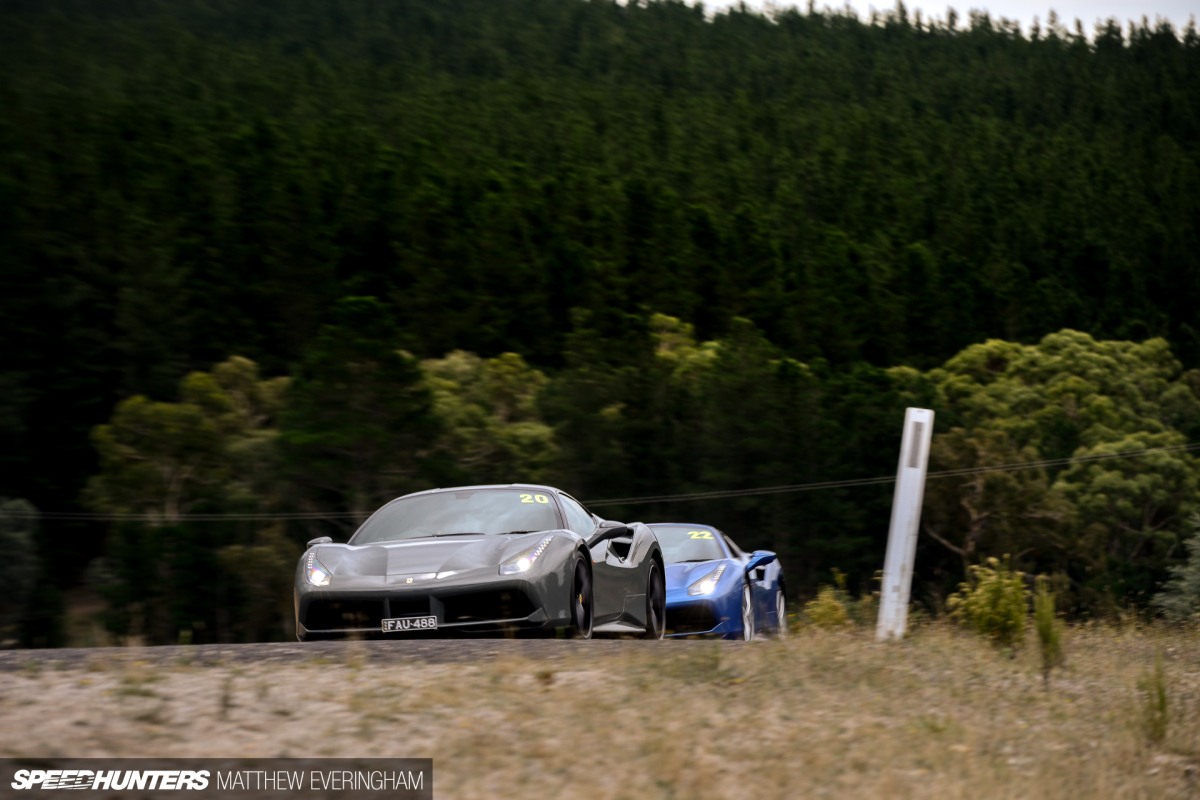 The next horrible decision I was forced to make was what to do with a few hours to kill, an abundance of open country roads, and the keys to a Ferrari burning a hole in my pocket. It was a difficult choice, but once again I benevolently took one for the team, fired up the 488 GTB and went in search of some incredible ribbons of tarmac.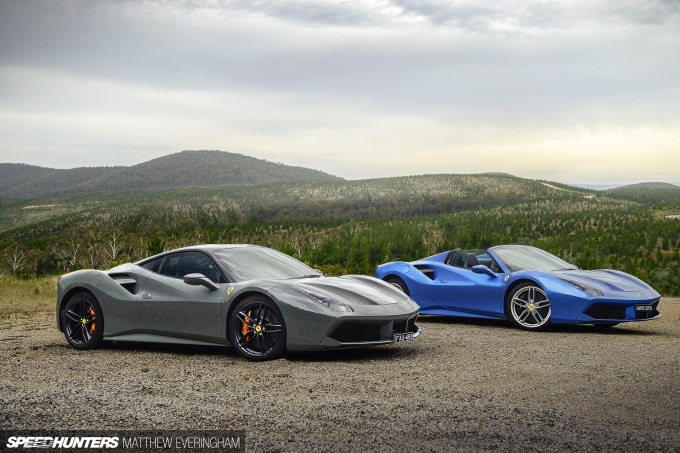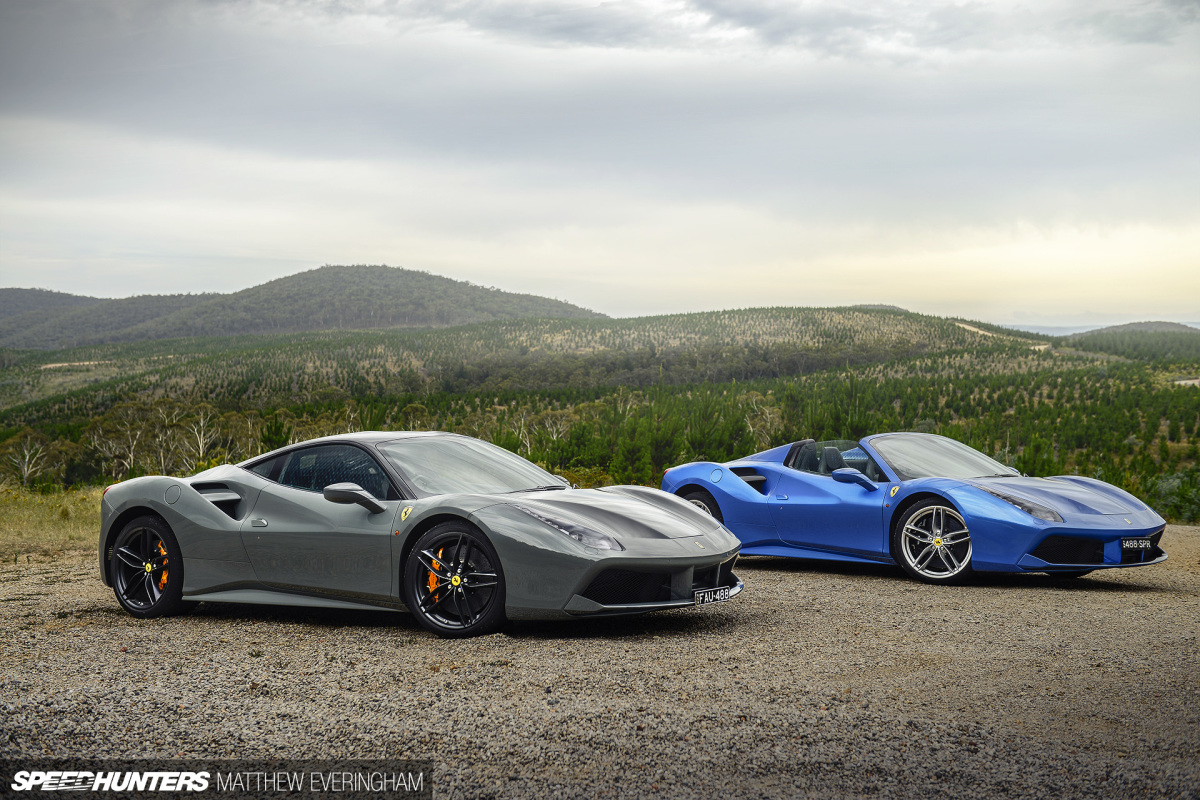 When you've got time on your side and a supercar at your disposal I don't think there is such a thing as a wrong turn. Even if you need to stop, do a U-turn and go back, it's all driving and it's all part of the experience. Needless to say, we didn't make a single wrong turn while finding a place to shoot; we just made a few more U-turns than originally intended.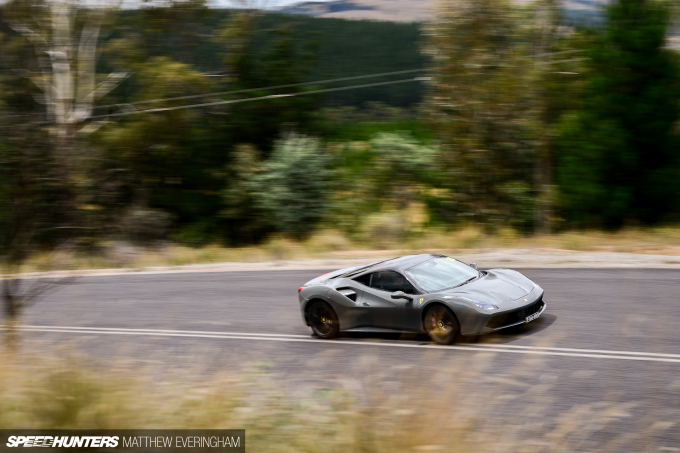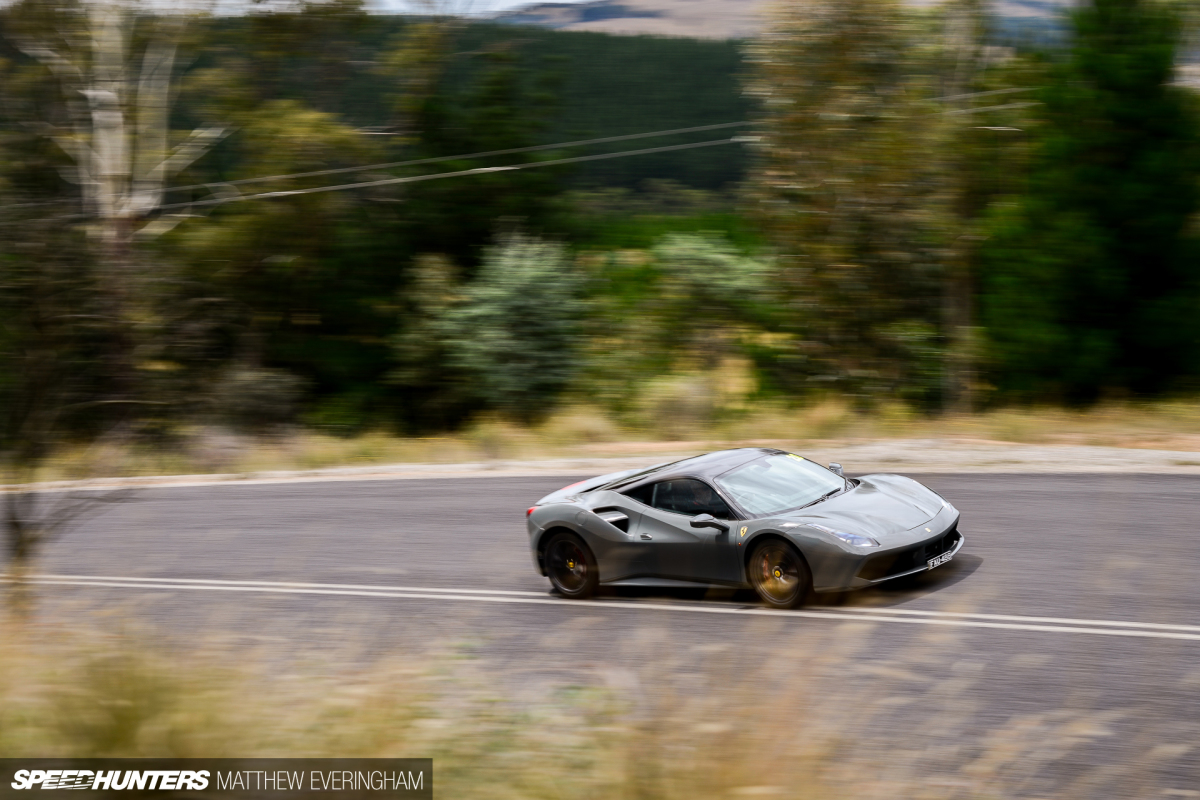 After following the highway and then some fun twisty roads, we ended up in a forest where we chanced upon a perfect spot to stretch the legs of both the GTB and Spider. Pushing a little further into the forest, we came across a magnificent scenic outlook and agreed this was the perfect time and place to stop for a closer look at our new supercars.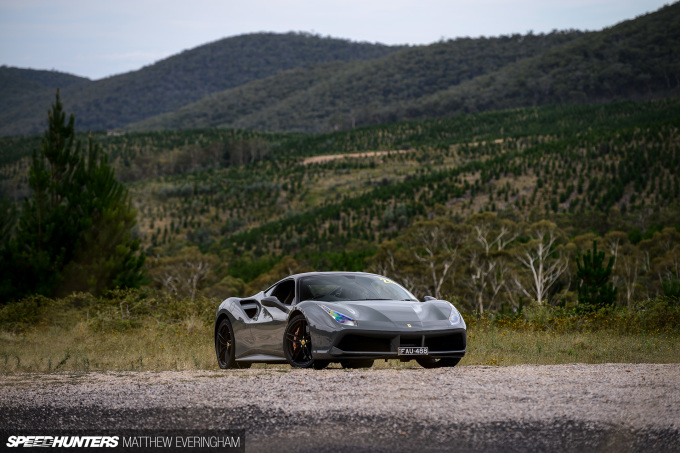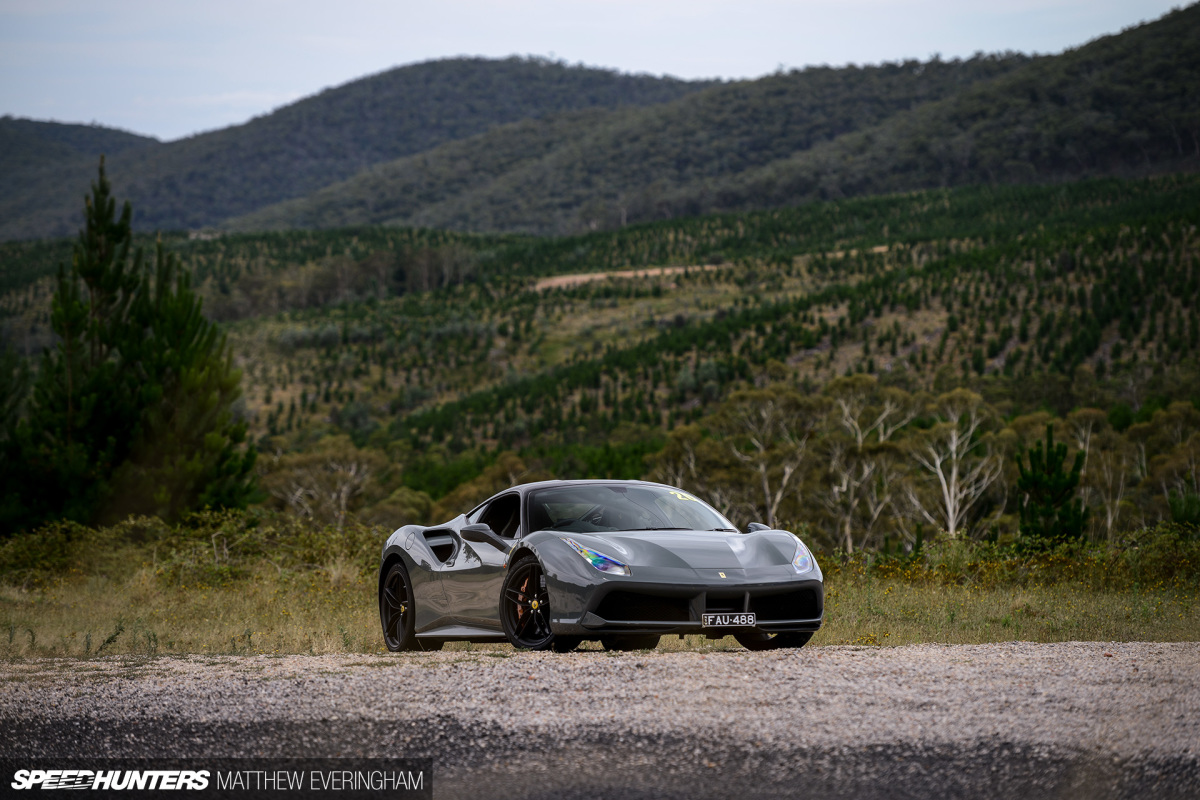 I'd been up since 4:00am and the day had been non-stop (I know, boo-hoo), so this was my first real chance to take a closer look at what AU$550,000 plus AU$100,000 in options gives you. The 488 GTB is such an amazing car to look at from any angle; it's hard to believe that every line, cut and angle has been specially designed to drive you faster, corner harder and stop closer. It's the perfect fusion of art and purpose.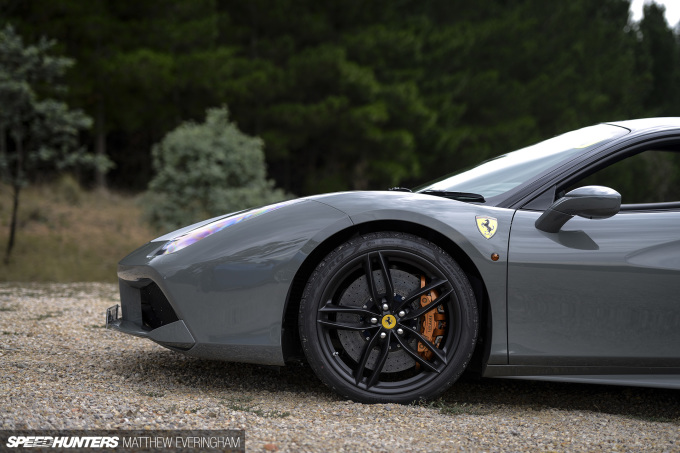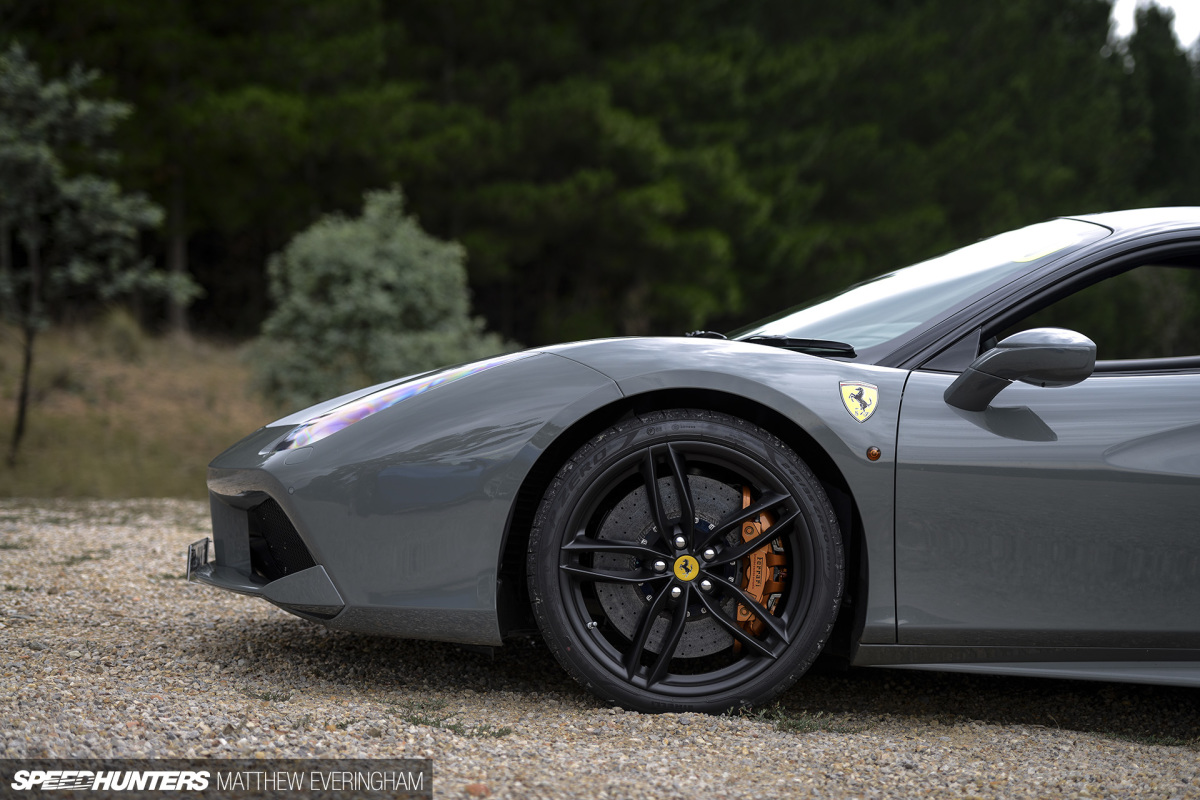 While 20-inch wheels run the risk of look garish or tacky when placed on average-sized vehicles, they look flawless and packed full of purpose when they're filled almost to the edge with a 398mm (15.6-inch) carbon-ceramic brake package. The brake technology here is a direct flow-on from the development of the impressive LaFerrari, and I'm told they'll bring the car to a complete stop roughly 10 percent faster than the 458.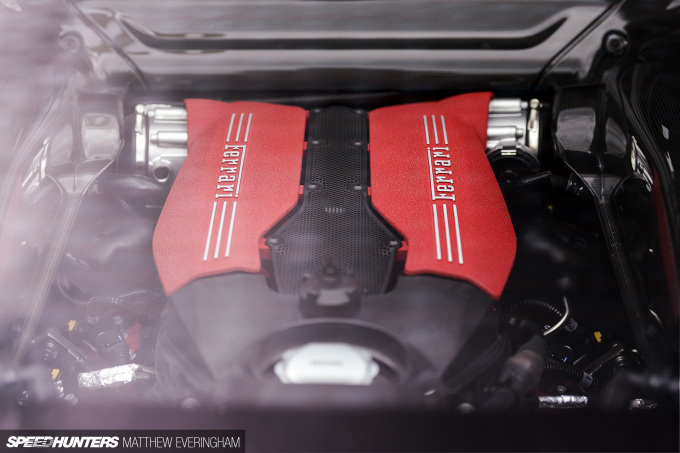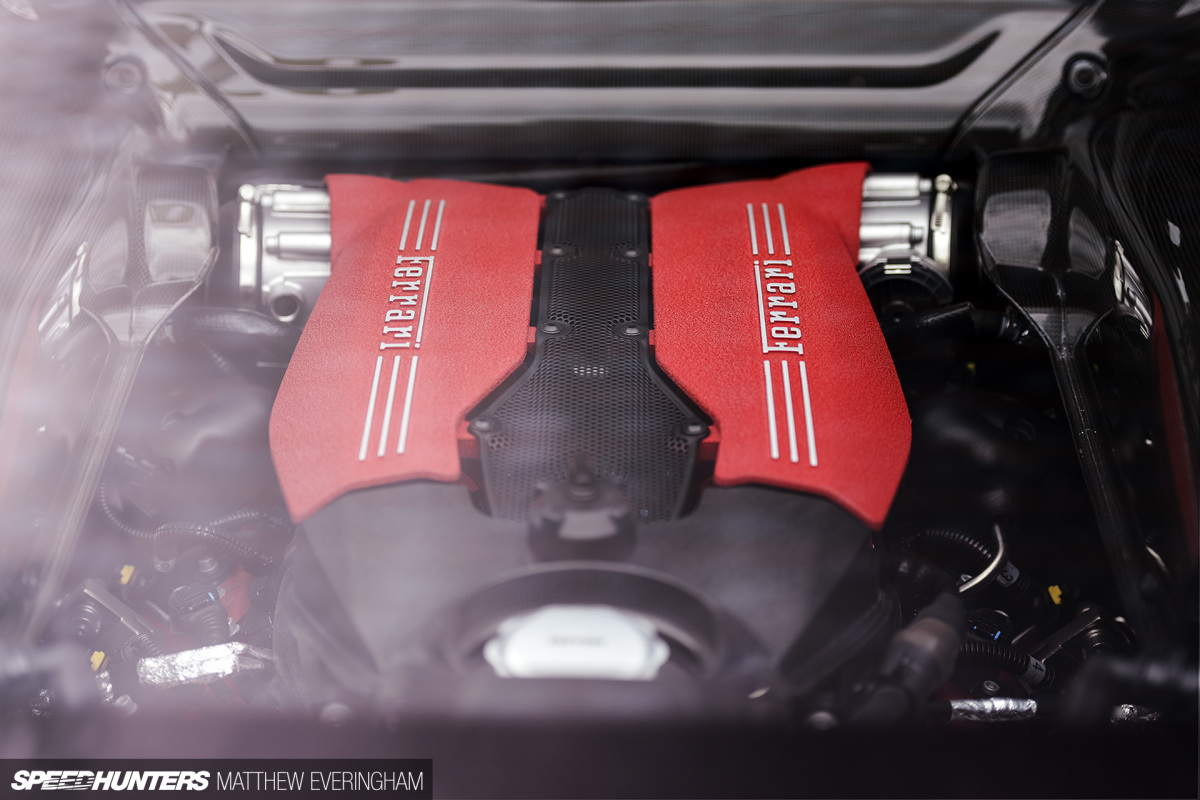 The heart of this perfect creation is also the reason for its model name; each of the eight cylinders measure 488 cubic centimetres. In total, the new engine is 3902cc, smaller than what we've grown to expect from a modern Ferrari.
But while the V8 is more than half a litre smaller in displacement, a pair of twin-scroll turbos boost the power to a healthy 661hp at 8000rpm. Torque has almost doubled compared the naturally aspirated 458 Speciale, jumping to 760Nm from 540Nm.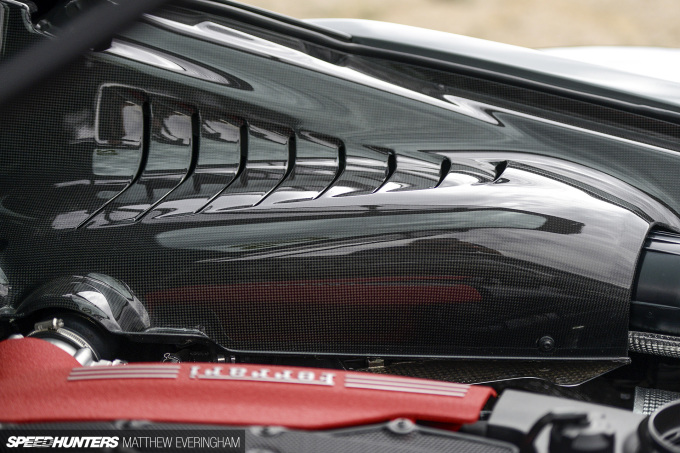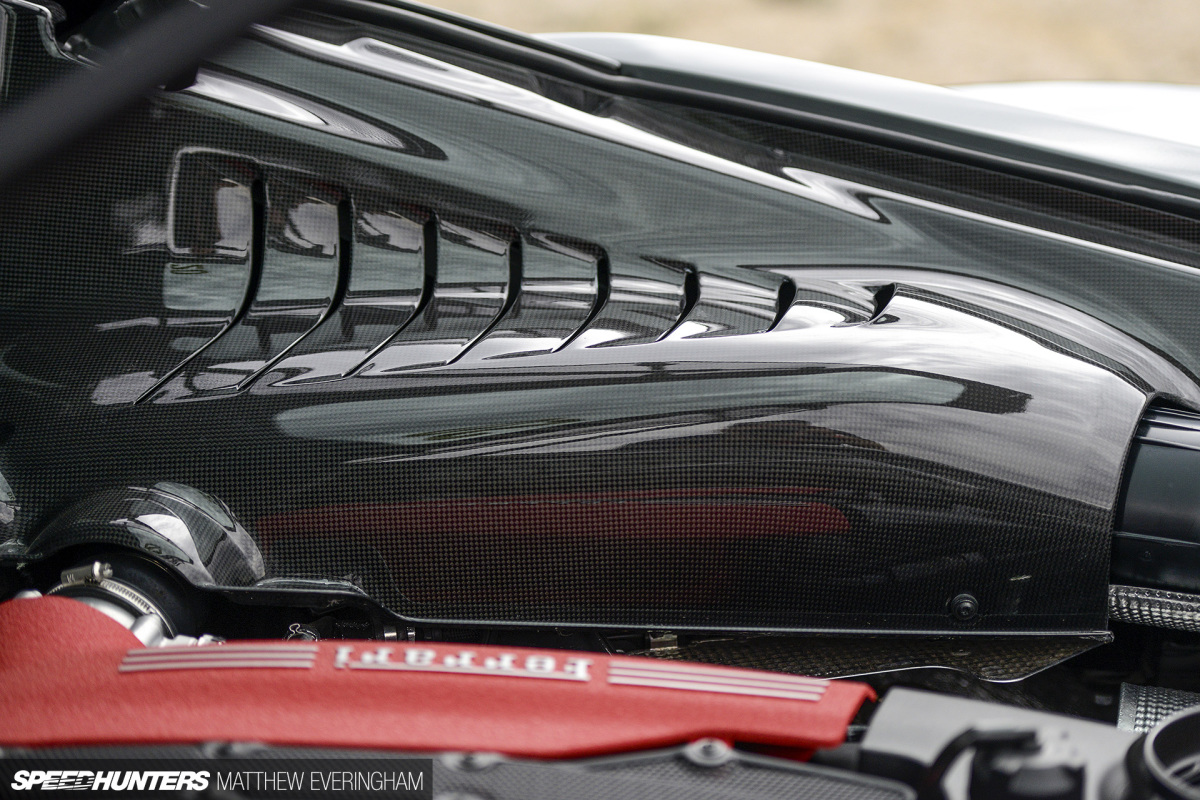 Numbers are great on paper, but when you have the keys in your possession their importance fades into the distance with the smoke and rubber you've just left on the road. Having owned a number of turbocharged cars ranging from the late '80s to the mid 2000s, I have a pretty solid understanding of how a boost-fed car feels to drive. The 488 GTB doesn't feel charged at all. There's no lag and no additional boost to help out mid way through the rev range; the power is instant and constant. In a word, it's amazing. The only real reminder that you're driving a turbocharged vehicle are the twin turbos spooling just inches behind your ears. Purists have very little to worry about; it still sounds as glorious as any other Ferrari from idle all the way to redline.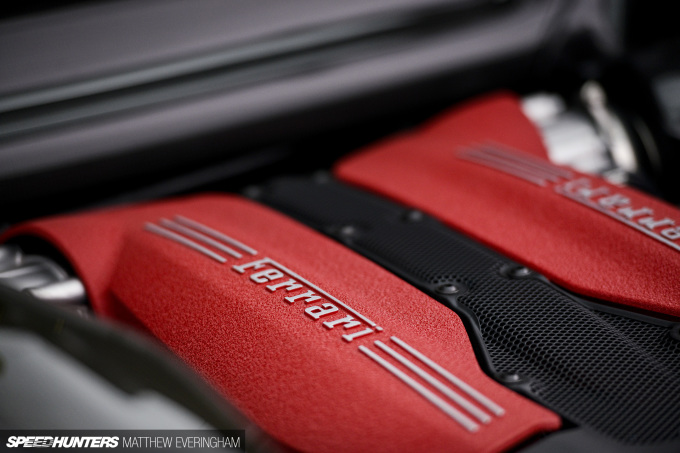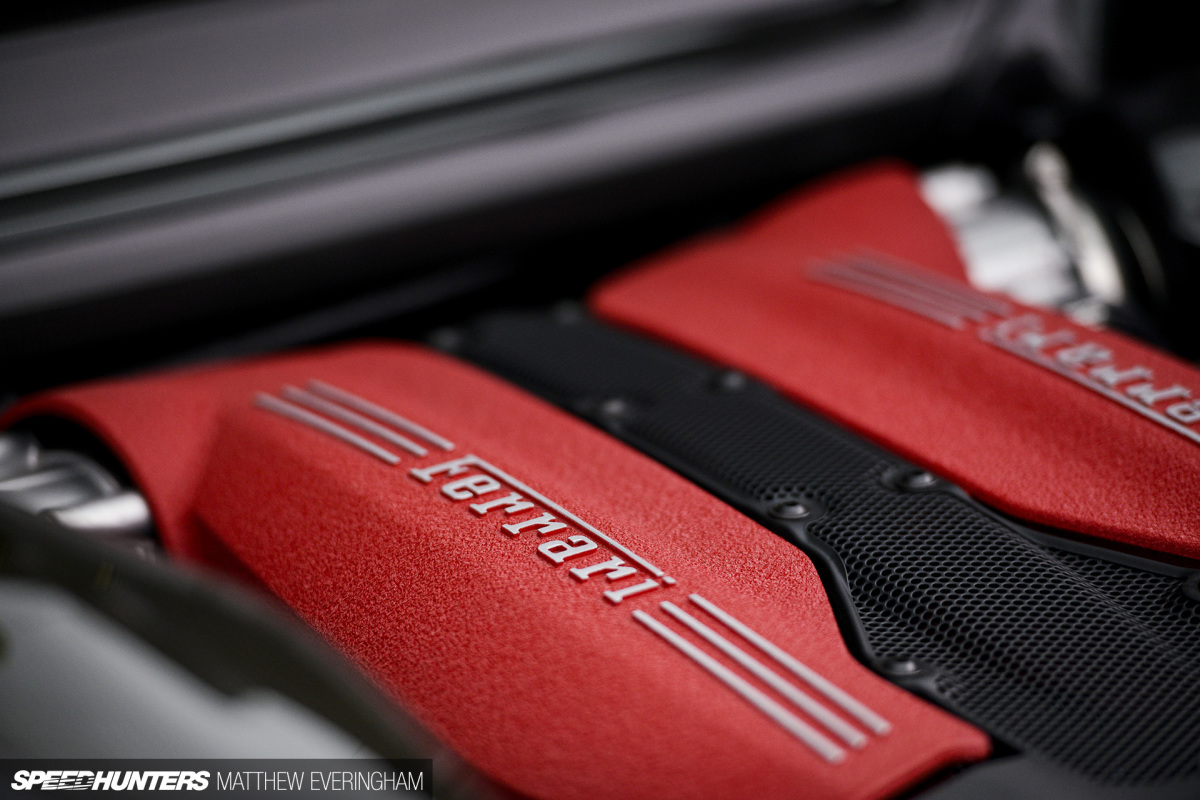 What's even more impressive than the ability to reach 200km/h in eight-point-something seconds is its drivability when you're not giving it stick. The difference between the car being a very comfortable commuter and a savage race car is how far and how fast you stab your right foot to the floor.
When it was eventually time to return the car – and I'm jumping ahead here – Sydney's amazing road infrastructure had me crawling at snail's pace, but I didn't care. Climate control kept me icy cool while temperatures climbed quickly outside; I listened to music and even made a call over Bluetooth. I didn't even have to change gears – the intelligent dual-clutch F1 7-speed transmission took control. Hell, I even had a coffee in the cup holder.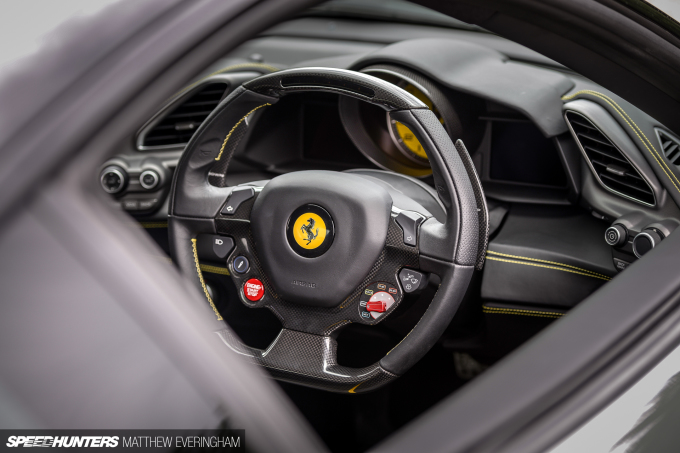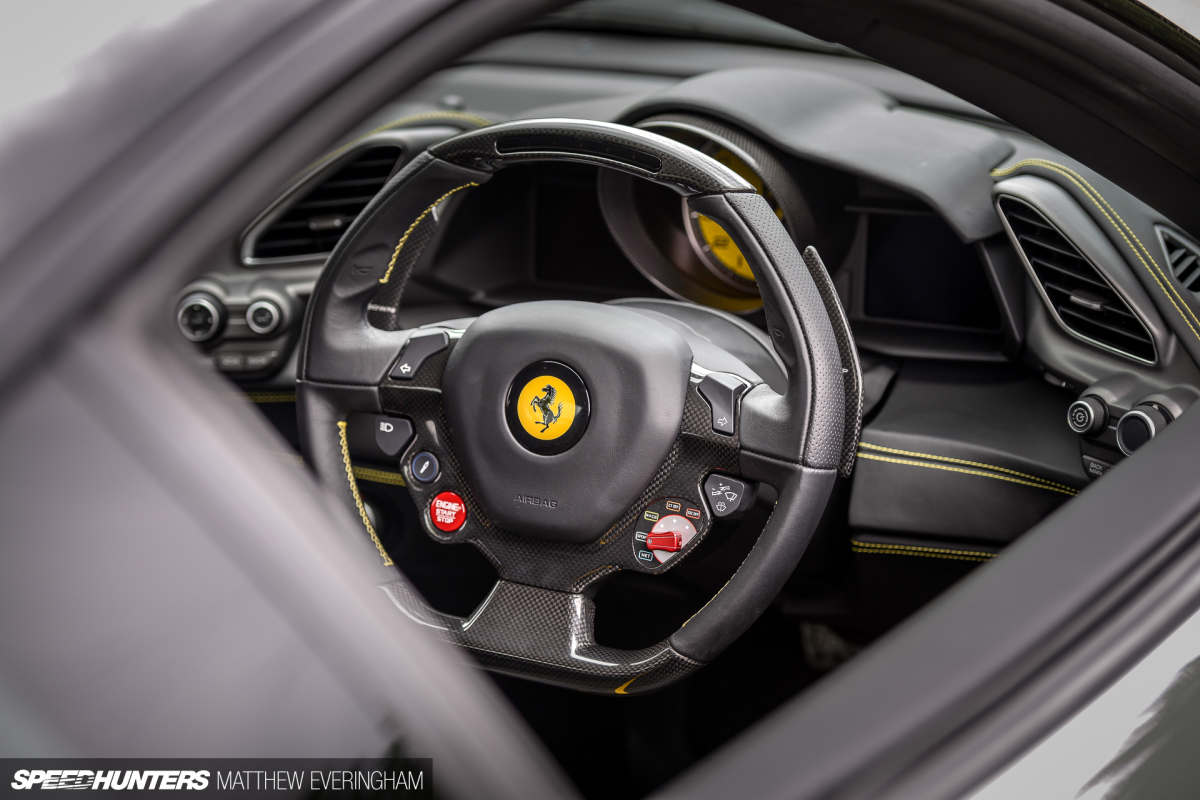 There was no heavy clutch giving my left leg a workout, no engine temps to watch, no lumpy idle giving me headaches, and no worrying about cold temp braking. Ferrari's greatest feat of engineering may very well be how comfortable and well behaved such a powerful and capable supercar can feel in everyday city conditions. If I was going to be trapped in traffic, this was the ideal place to go nowhere slowly.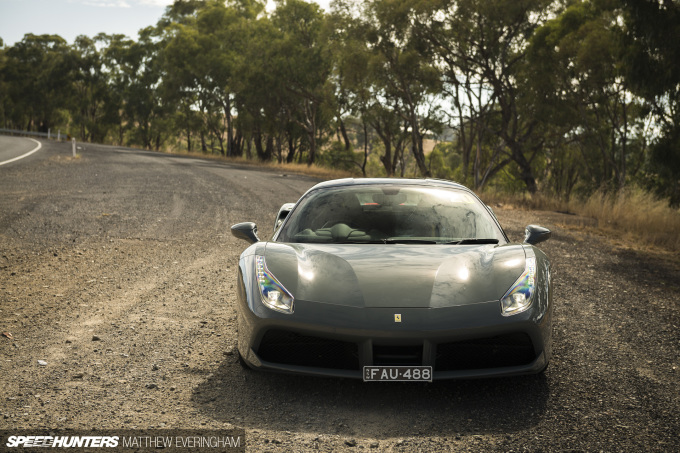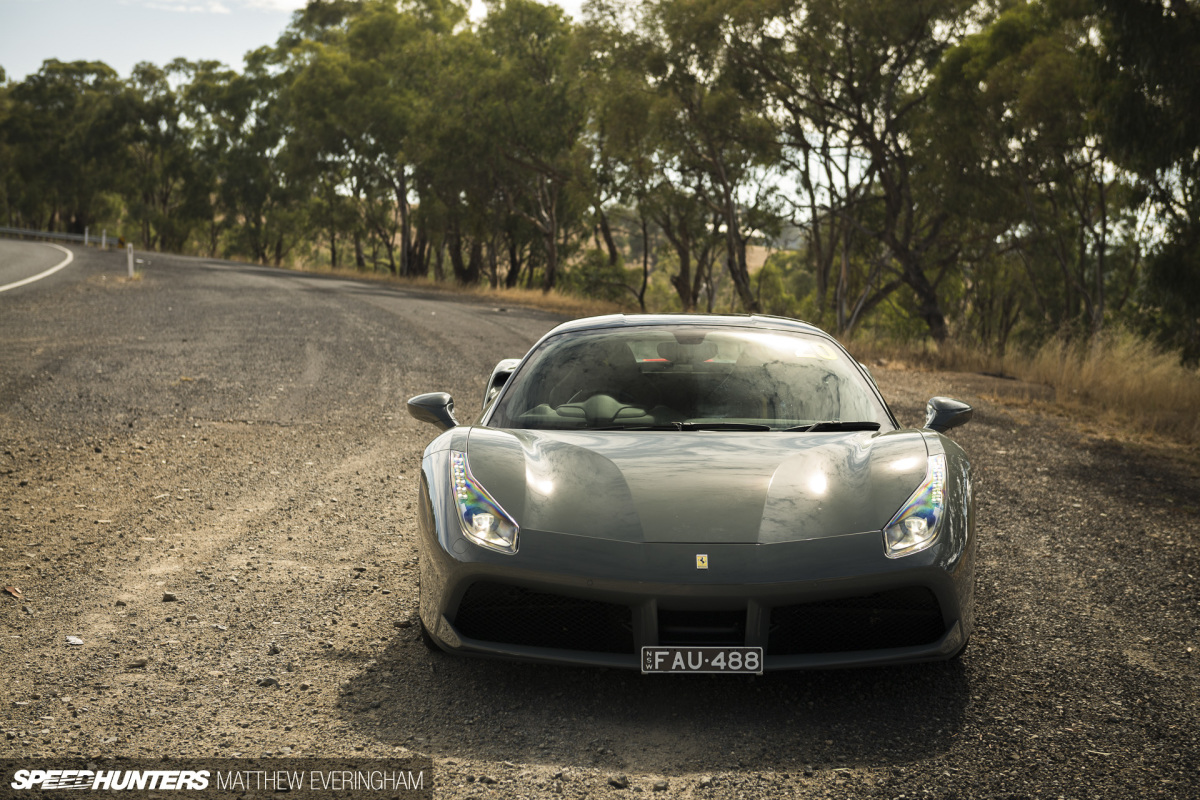 After spending four days and experiencing everything the 488 GTB had to offer – read on – I could only find three things that annoyed me, and you'll laugh at how minor these issues are.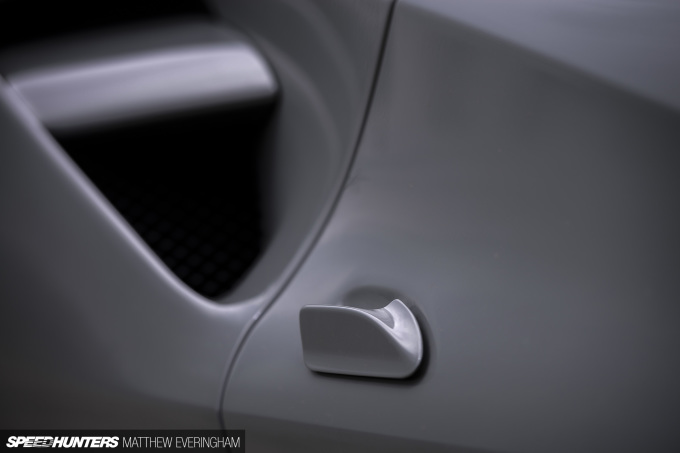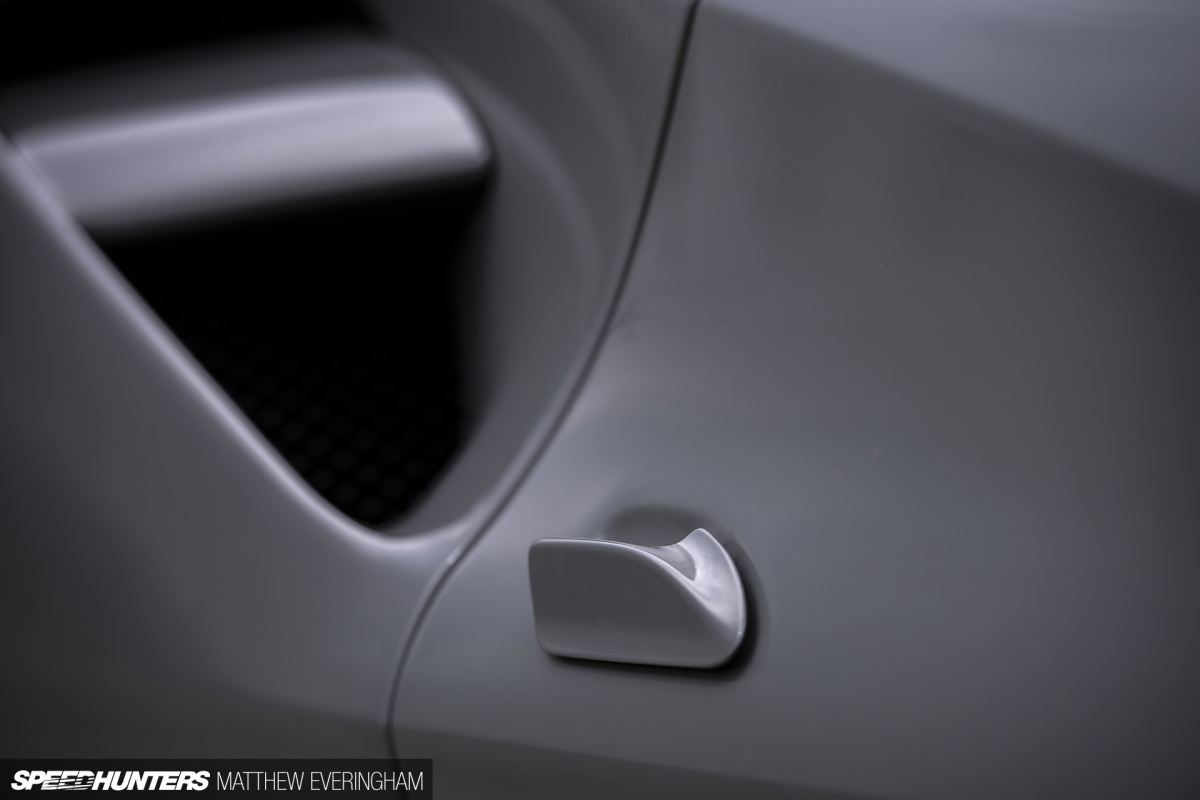 These door handles… Seriously, it looks like an engineer has super-glued Daffy Duck's bill to the side of the car. I'm told that the form is actually a product of heavy aerodynamic research, and that they also caused major conflict between the designers and engineers during development.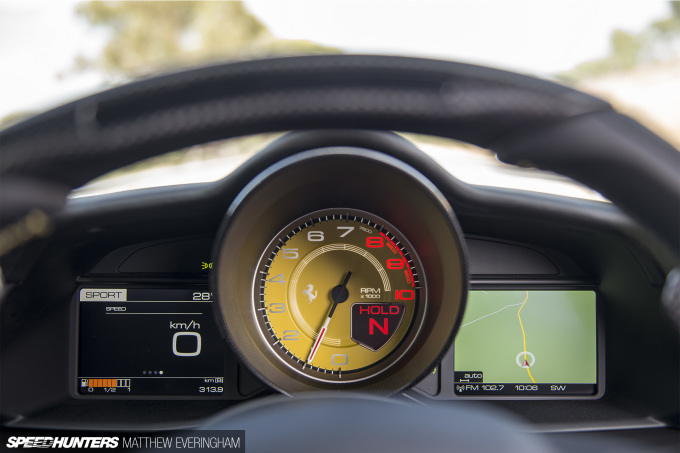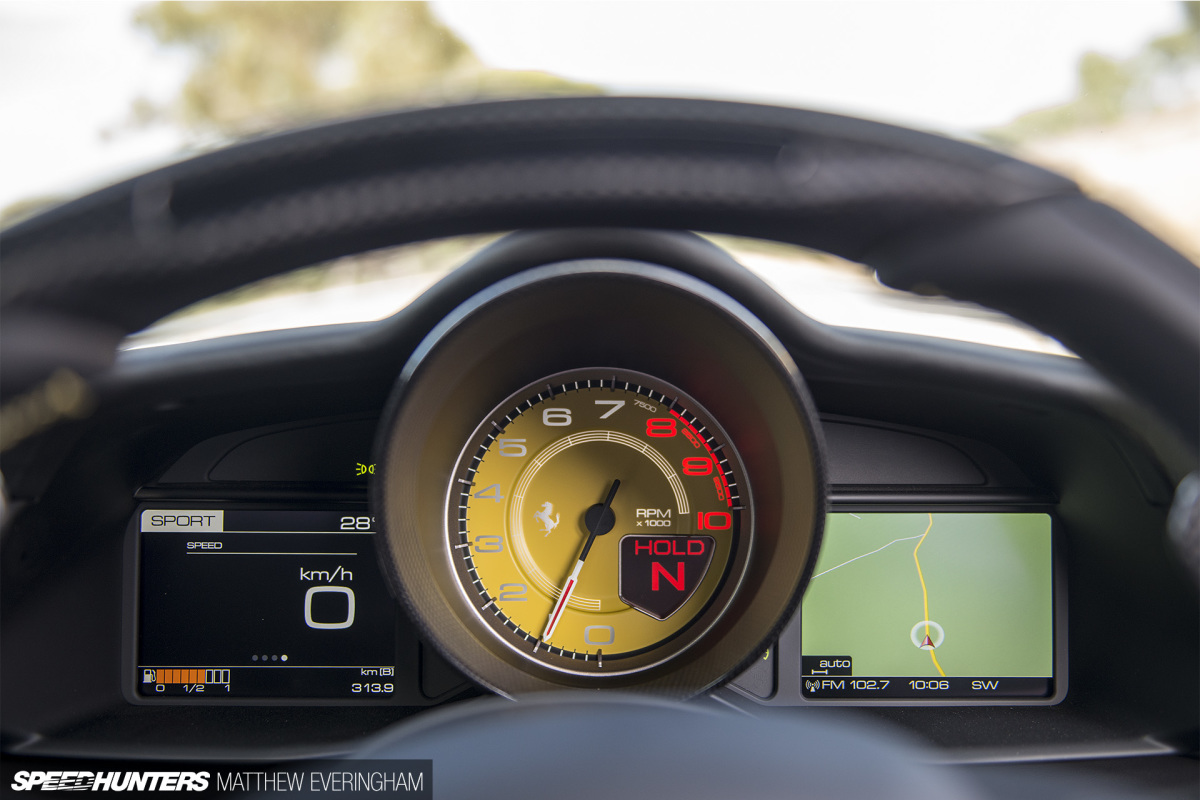 Next, I needed to complete a four-year university degree to operate the radio and satellite navigation. The aesthetics are great and the layout of the screens and massive centre tachometer are perfect, but I found the whole interface clunky and troublesome. Even after four days, switching between modes or bringing up the relevant digital display felt like a chore. I won't argue that this could be more attributed to my single-digit IQ and less to the car's design, but perhaps the intention is to encourage you to wind your windows down and drop it back a gear, which I was happy to do.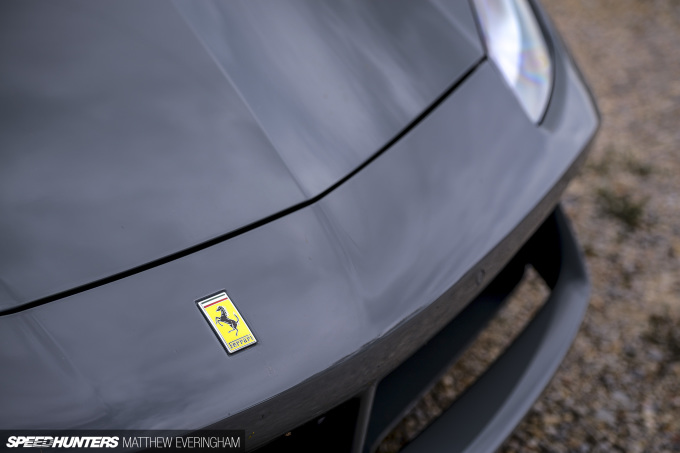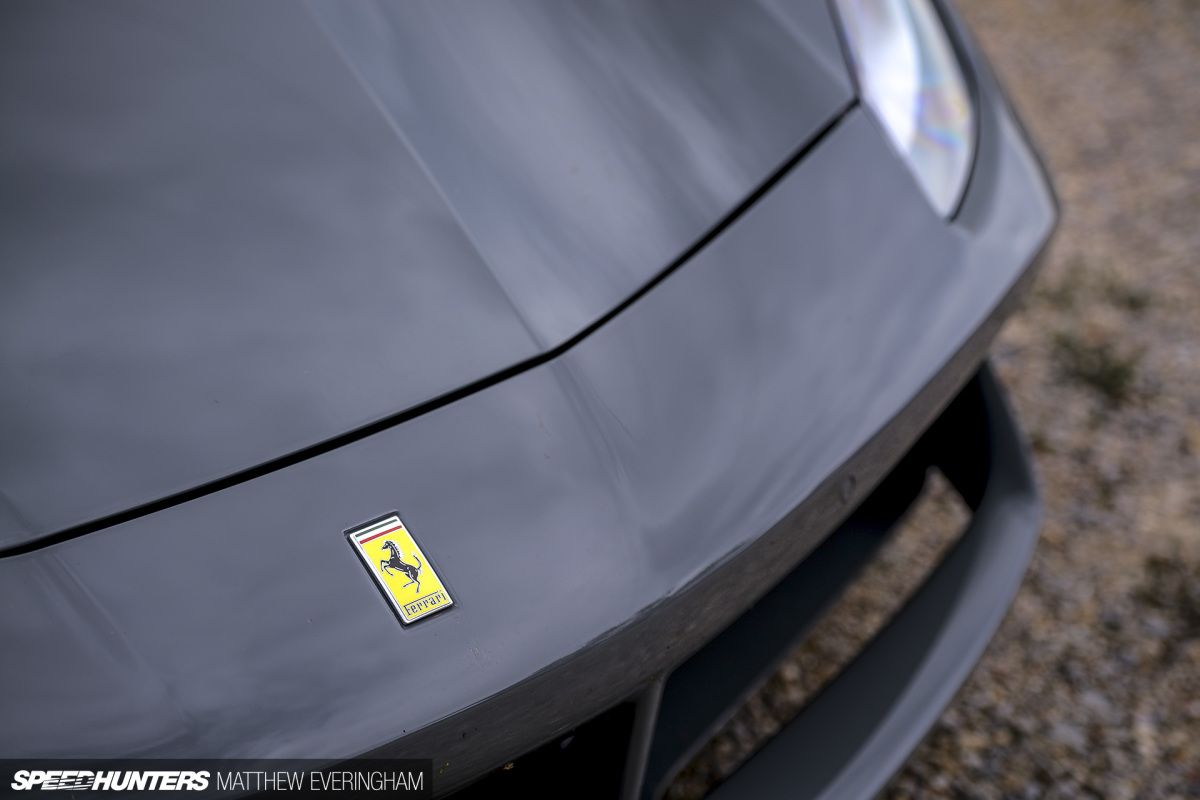 My final gripe is that my Grigio Medio 488 GTB no longer in my possession and it's unlikely I'll be purchasing my own anytime soon. Again, this is probably more on me and less on Ferrari. Okay, so I'm clutching at straws here but cut me some slack, it's difficult to sound both fair and impartial when you're talking about what is one of the world's best supercars. This thing is damn near perfect.
In fact, when I reluctantly handed back the keys, my Lancer Evolution IX felt more like an agricultural tool than a sports car, the factory faux carbon fibre dash accents mocking me all the way home. But before that happened, there was one more task to check off.
The Bucket List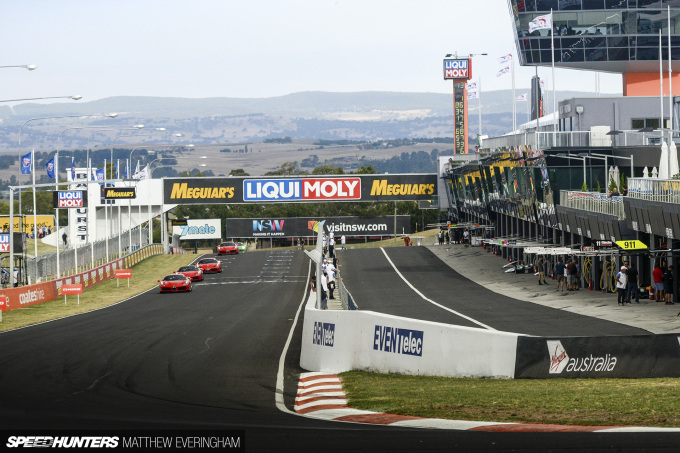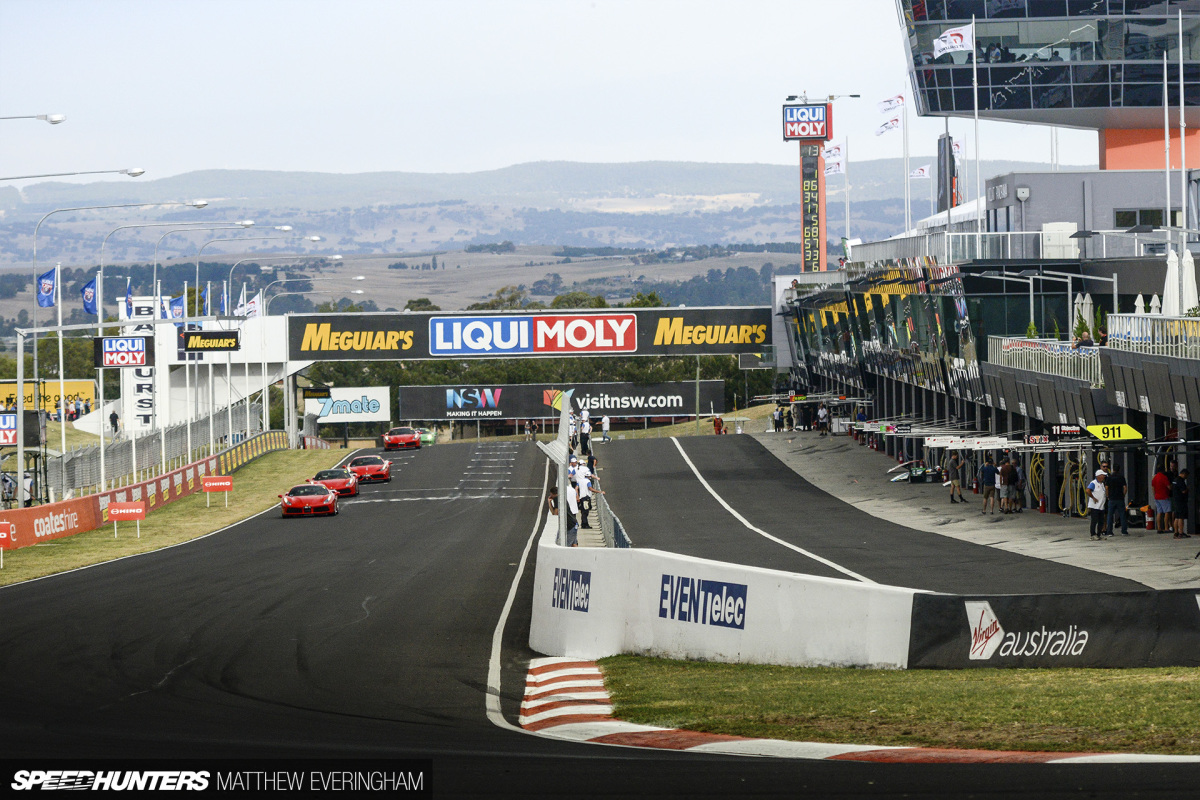 Once we'd arrived at Mount Panorama, Bathurst, it was time for a parade lap (read: sighting lap) and later on a chance to attack the road course as a closed circuit. Because I'm a really nice guy, I gave up my first session on Friday to shoot our pack out on the track, but that only meant that I'd have my fun the next day, and with less traffic on the circuit as it turned out.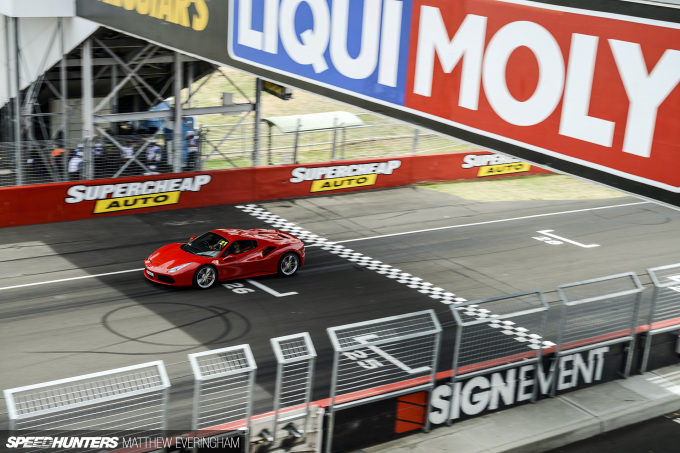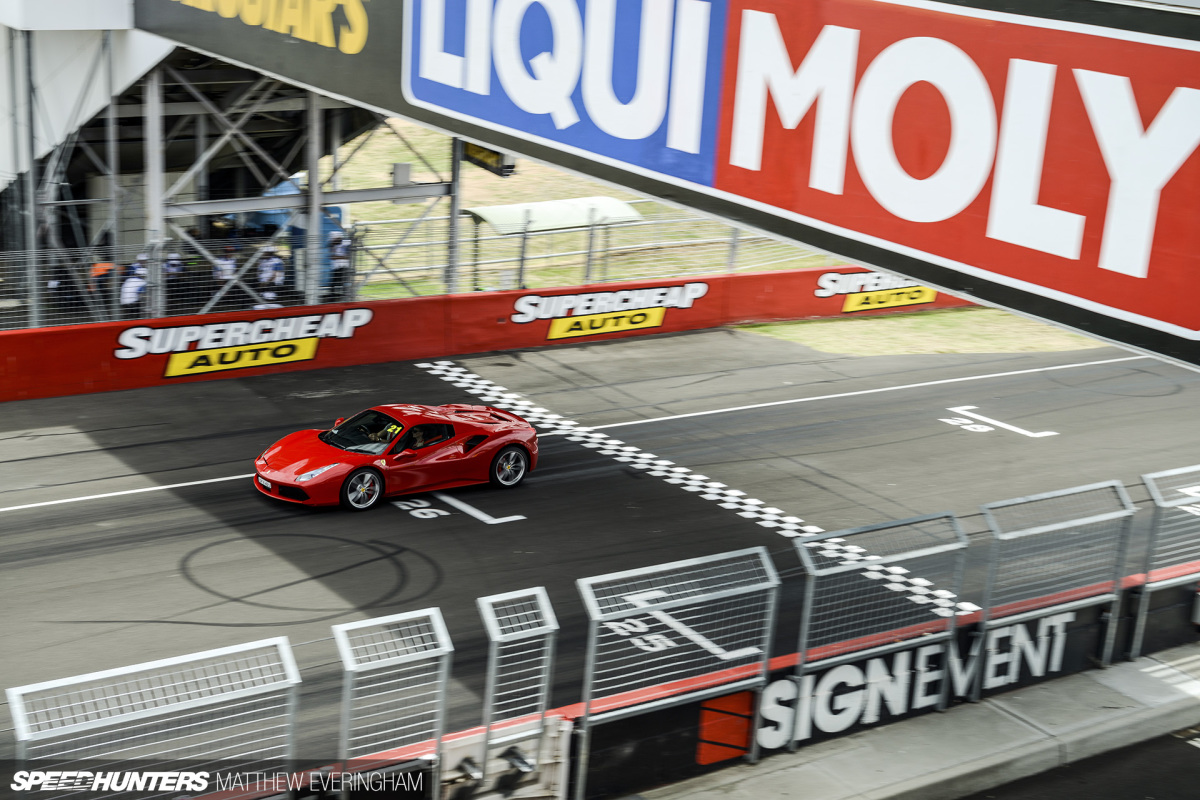 Like most petrol-heads in the state of New South Wales, I've driven around Mount Panorama at 'the speed limit' while it's been a public road. But even at sensible speeds you get a sense of just intimidating it would be pushing way past those limits, and if I'm honest with you, I was a little nervous about the prospect of doing that. Or more specifically, about footing the repair bill if something went awry at any decent sort of pace.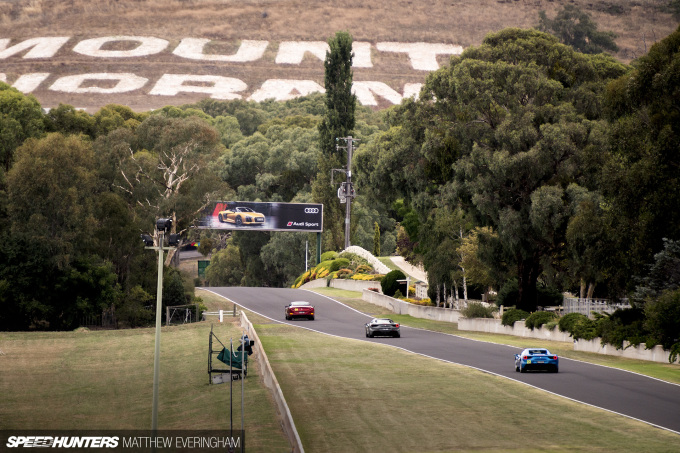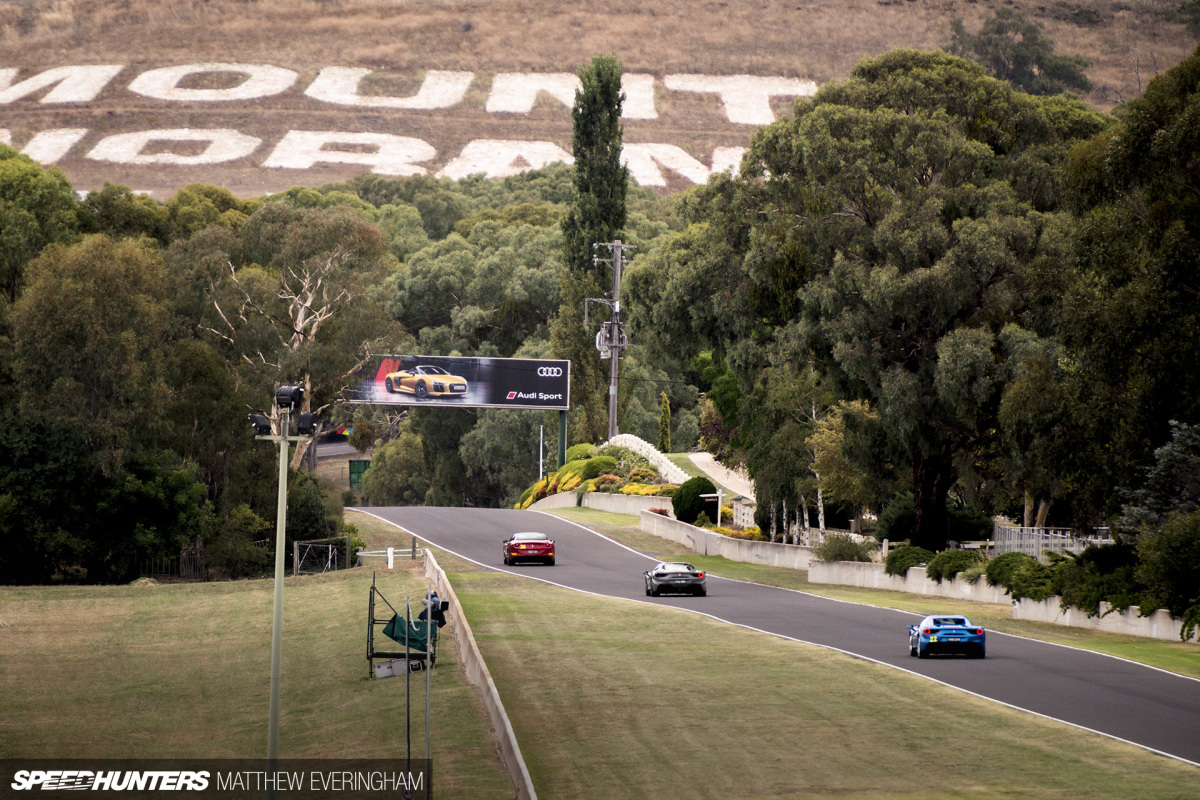 This was pure bucket-list material. Driving at speed on a closed-to-the-public Mount Panorama has always been a dream, and following the race lines and testing myself on the same asphalt as childhood heroes was going to be a special experience. Completing those laps in one of the world's fastest and most desirable road cars was just the icing on the world's most delicious cake.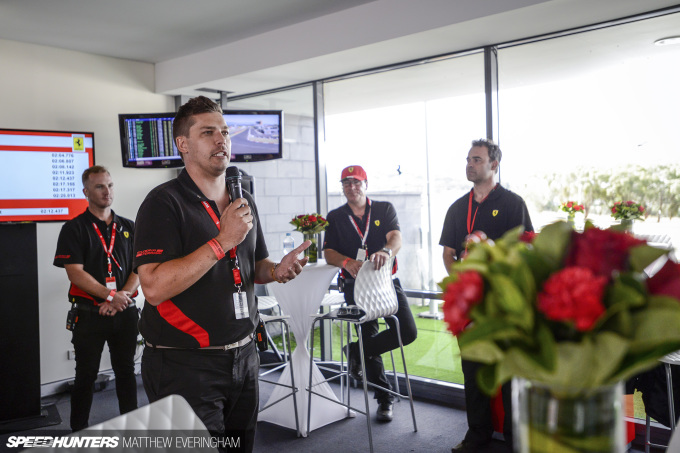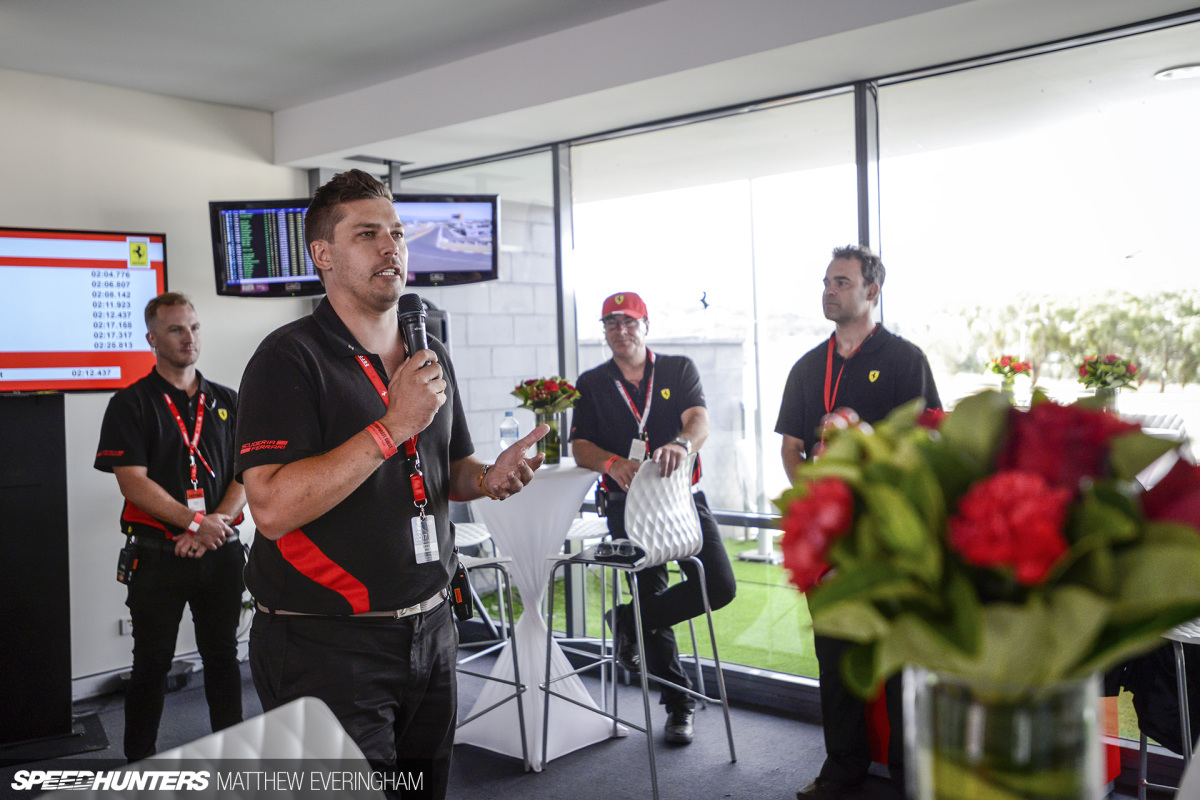 We weren't thrown in the deep end alone though, and the team from MotoKinetic were on hand helping Ferrari host the weekend. The MotoKinetic crew run hundreds of track days every year and the core team are all experienced drivers themselves.
The groups were split into smaller trains of four or five cars, and for our speed session I'd be tailing Renato Loberto, someone with experience as a factory Ferrari driver and at driving the mountain too. I hit the track a few times a year but I'd be first to tell you I have a lot of room for improvement, so it was great being able to follow a driver with Ren's credentials.
Over two-way radios he'd talk about each section of the track, what to look for and how to best tackle what was ahead. By the end of our session our group was 25 seconds faster than the others on the track, and I had managed to max out at 272km/h down Conrod Straight. I'm fairly certain this is the fastest I've ever driven, but my new mission in life is to now crack the magic 300km/h mark.
After spending the majority of time in the 488 GTB on public roads where the car does an amazing job at pretending to be a comfortable commuter, its full surge of power when unleashed really surprised me the first couple of times I tried to kick the pedal through the firewall. Hitting 200km/h from a stand still in under nine seconds is something that I recommend everyone does at least once in their life. It's mind-blowing.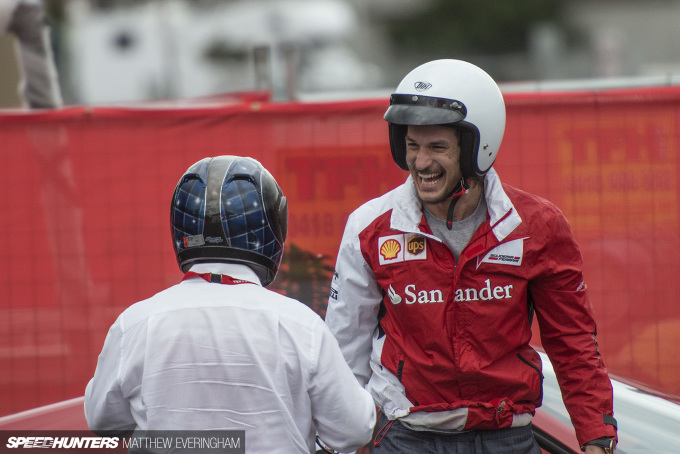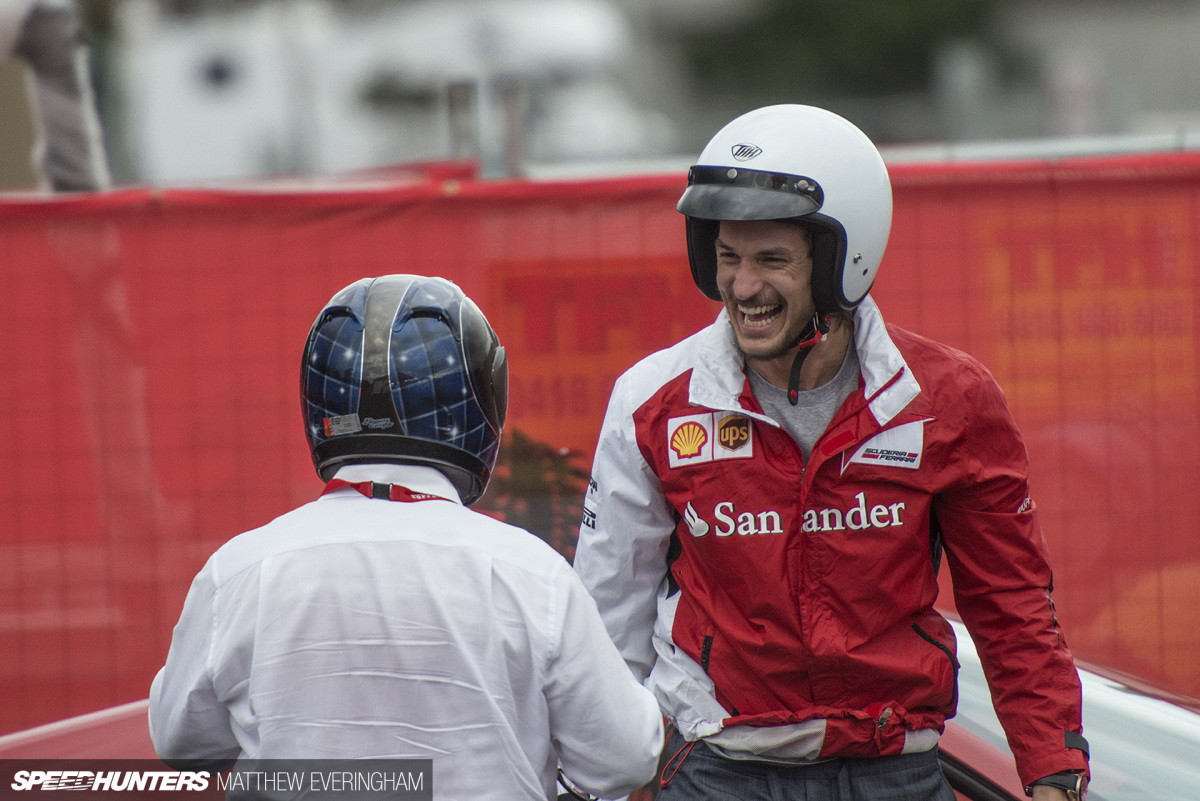 Our session concluded and I pulled back into the parking area. I didn't need to ask if anyone enjoyed the experience – the massive smiles and high-fives gave it away even from the driver's seat. We left the track once again as a pack of hungry wolves and made our way to our campsite. That's right, we were camping out.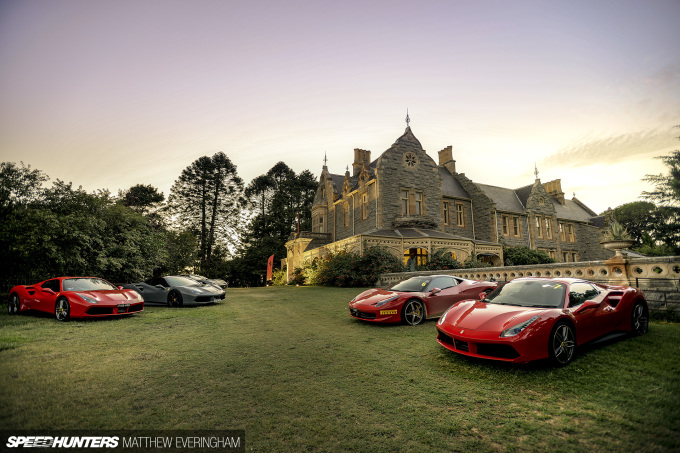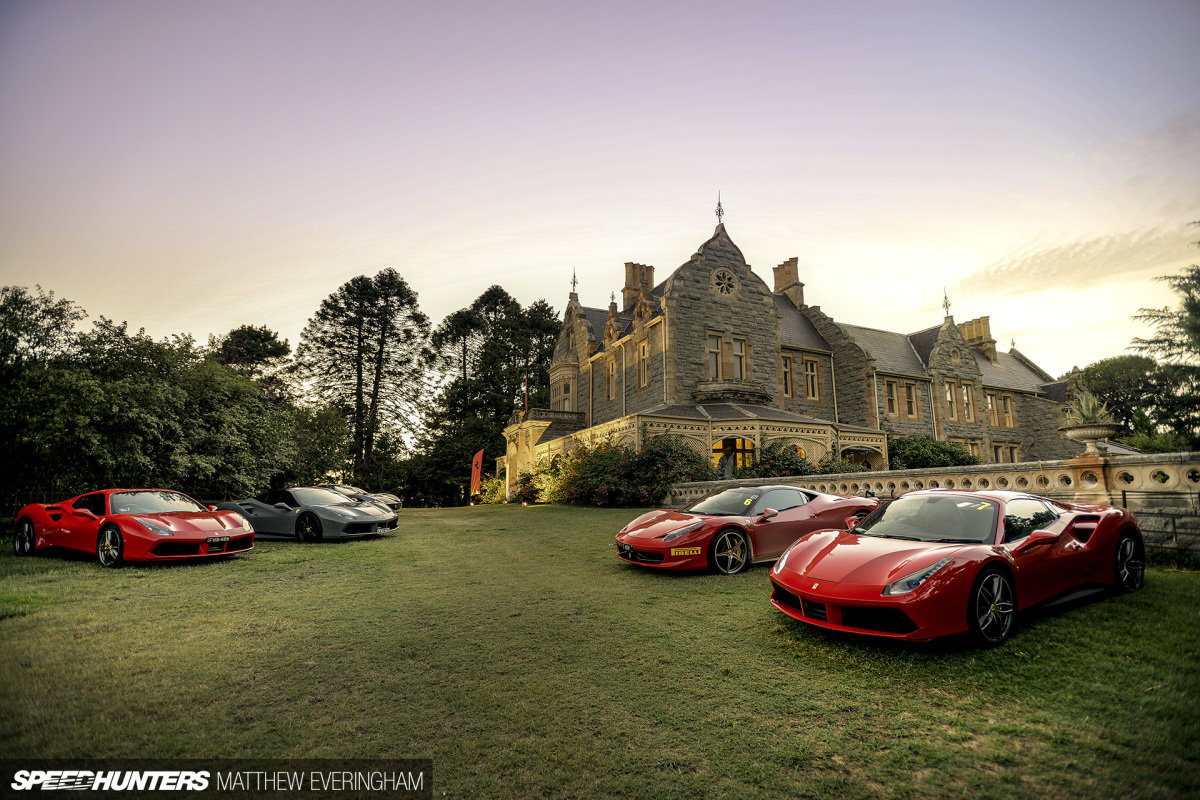 In typical Ferrari fashion our accommodation exceeded expectations. Our arrival was timed to perfection; Abercrombie House was sitting proud on its hill, soaking up an amazing sunset. Built in the 1870s by Bathurst pioneers the Stewart family, today it's the home of the Morgan family who have spent many years restoring the magnificent house, its outbuildings and grounds. After a long, hard day's work it was time to relax, unwind and retire to my tent.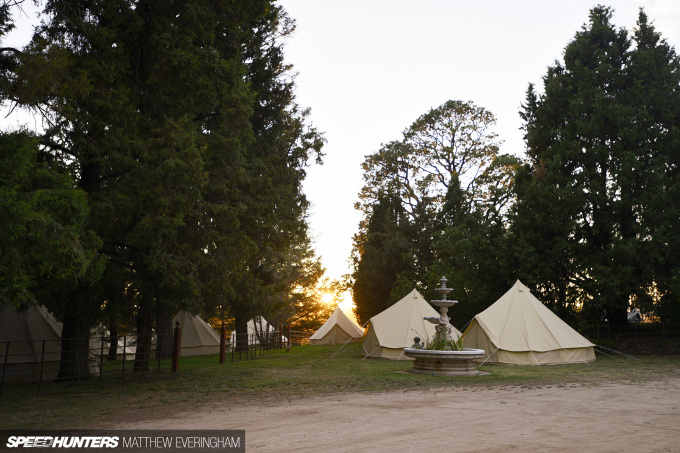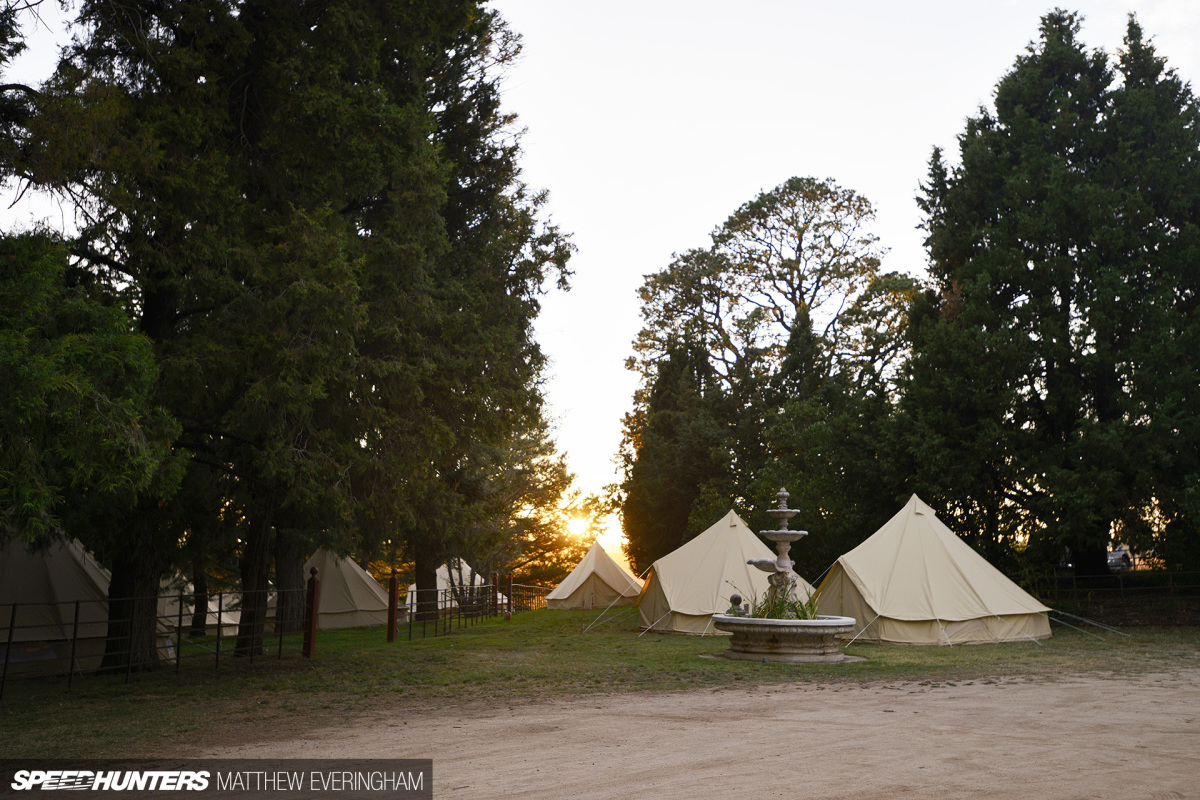 When I said camping, of course I meant Ferrari camping; our tents were as much a tent as the 488 GTB is a car. A personal King's pavilion is probably more accurate, complete with a proper double bed no less.
While everyone else was keen to use the term glamping, I just couldn't do it. I couldn't bring myself to say it even if it was true. No sir, this was just camping with style. I know, it's a tough gig sometimes, but someone has to do it.
Matthew Everingham
Instagram: matthew_everingham
matt@mattheweveringham.com
Cutting Room Floor