Green Heaven
The Nürburgring Nordschleife, glorious sunshine and a paddock full of performance cars. I'm going to go ahead right now and say that yes, this is the best track day in the world.
Such was the day, I was a little preoccupied and, well, sort of forgot that I had actually taken these photographs. Speedhunters problems at their very finest. Please don't take that as a slight against the event, but more an example of my shockingly poor memory.
Destination Nürburgring is a name that's no doubt familiar with our UK and European readers. Quite simply, DN has become one of the most renowned track days held at the Nordschleife and 2017 will see their 17th and 18th events run at the famous German venue. It's a well organised event by genuine enthusiasts which features a plethora of cars from humble French hatchbacks to Italian supercars and a little something for everyone in between.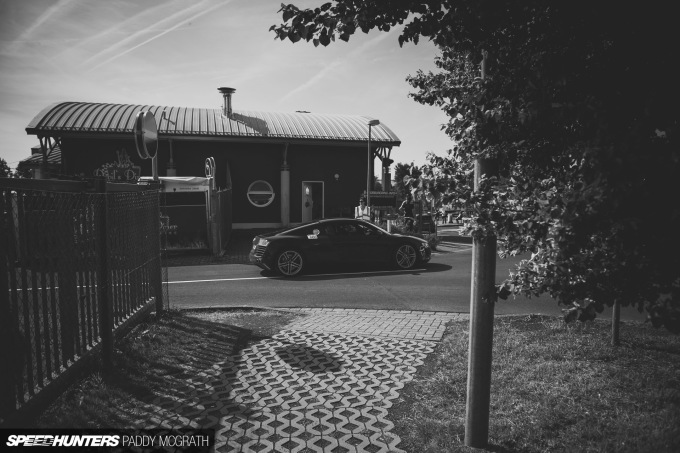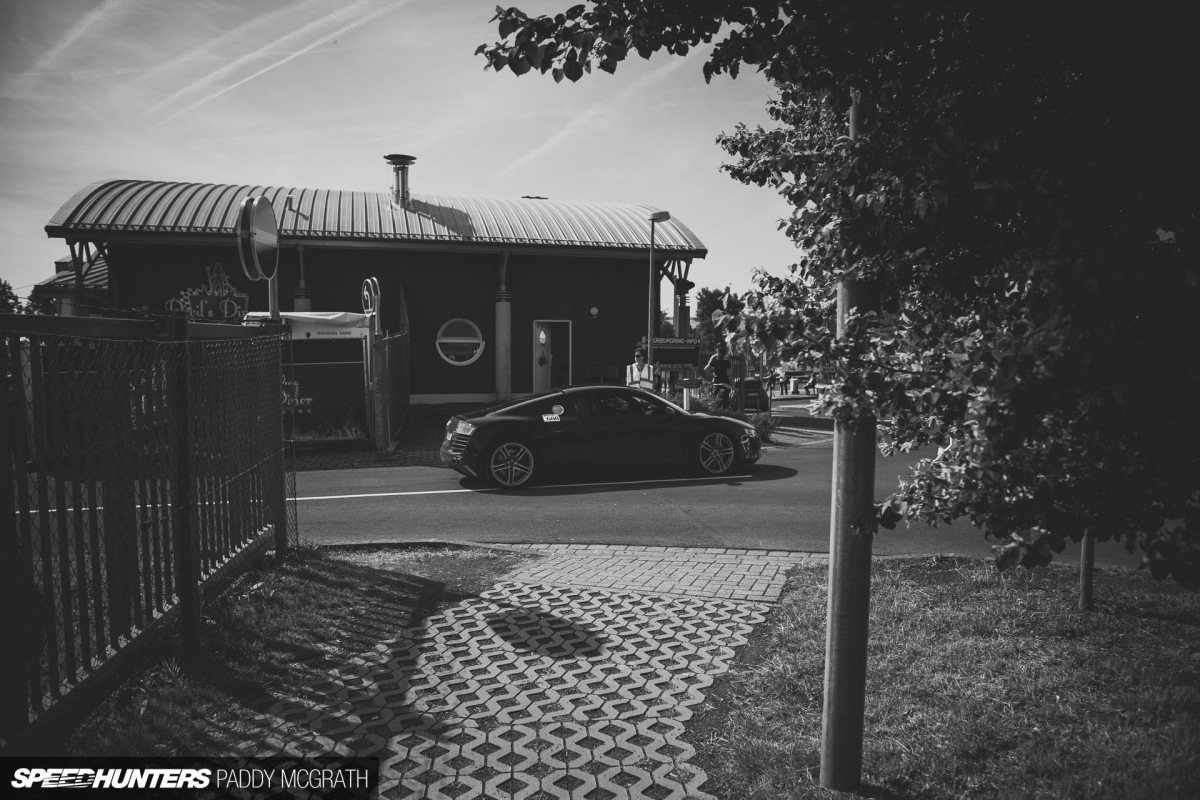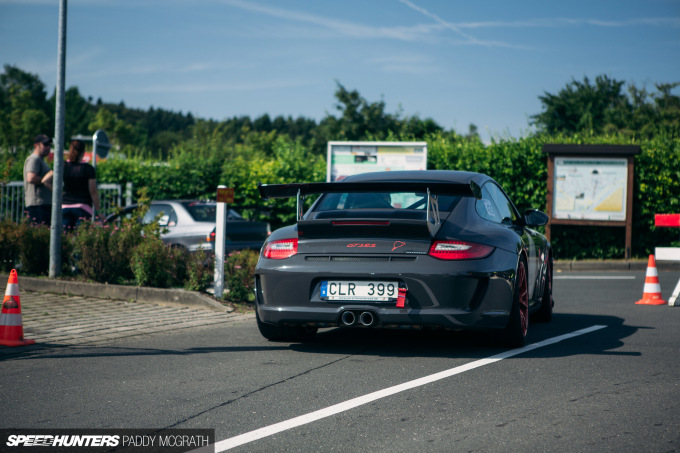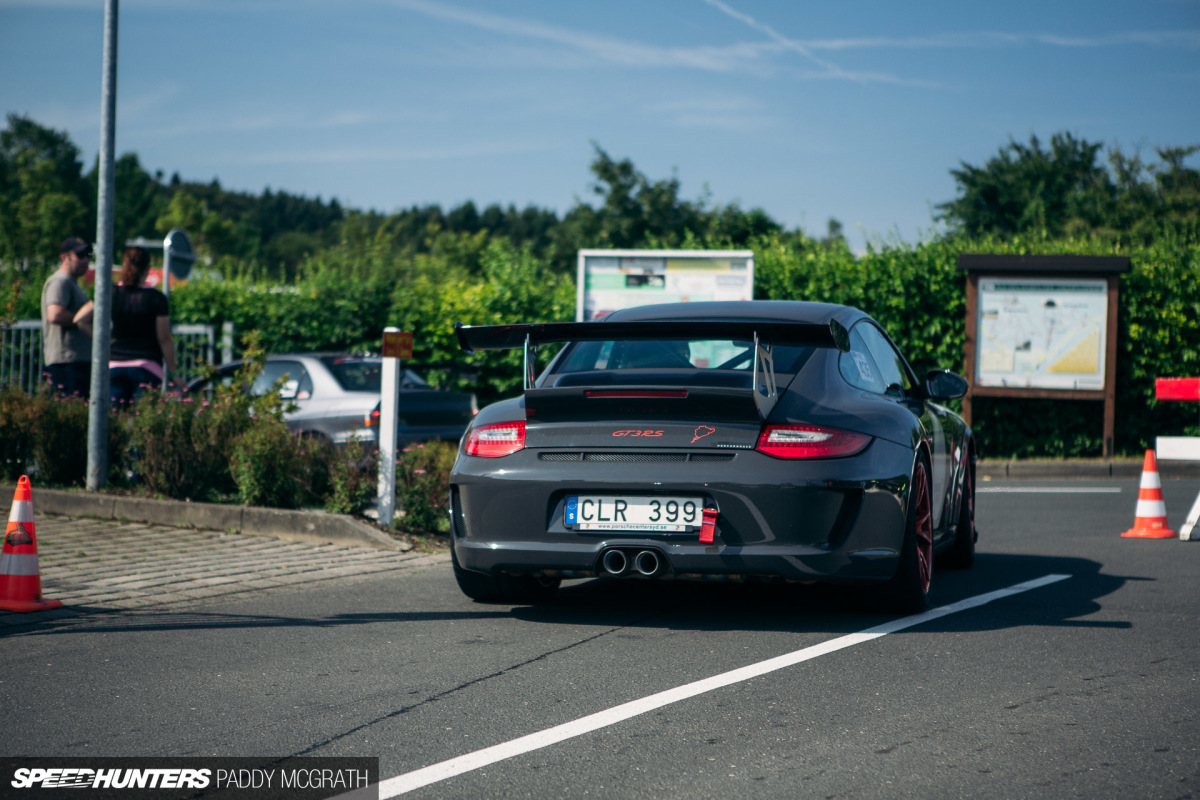 It was a Friday morning, it was unusually hot and I was about to be evicted from my hotel room. At this point, I had been at the Nürburgring for a few days having already had several adventures from behind the wheel of Versus Performance's BMW M2 and a particularly well sorted Seat Leon Cupra, not to forget a memorable BBQ with the folks at Manthey Racing.
At this point, I was probably a little bit overwhelmed – in a good way – and might have been overexcited at the prospect of spending an afternoon with Michael Grassl in a GT3 RS. It wasn't your average couple of days in the office, that's for sure.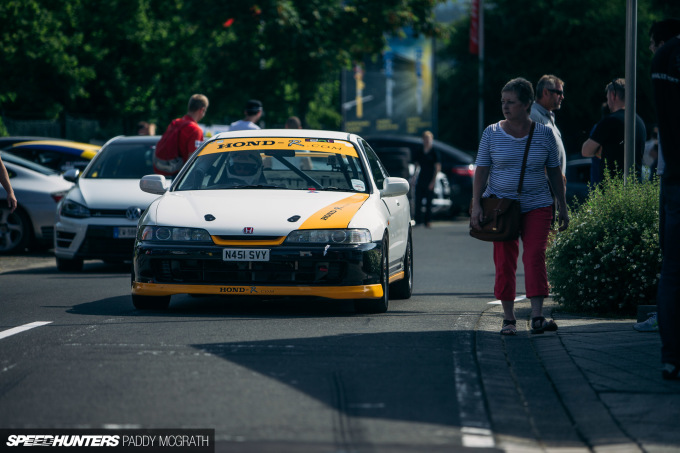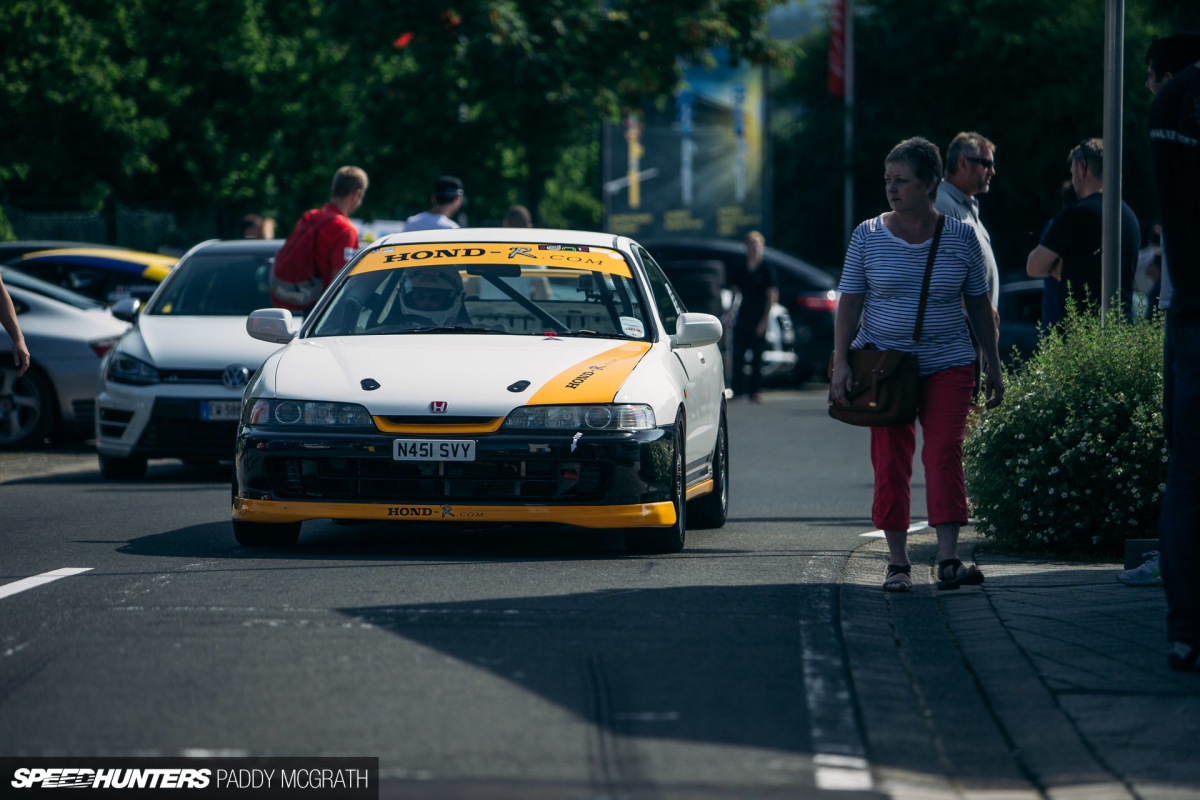 Anyone who has visited the Nürburgring should be able to attest to how easy it is to become almost immune to the level of cars that can be found driving on the streets around the Eifel region. When you've seen fully camouflaged test mules of supercars that still haven't even been announced yet on the way to the paddock, there's very little else that can get you excited when you're already at peak excitement.
It's only with hindsight that I can look back and think 'Holy sh*t, that was an amazing event.'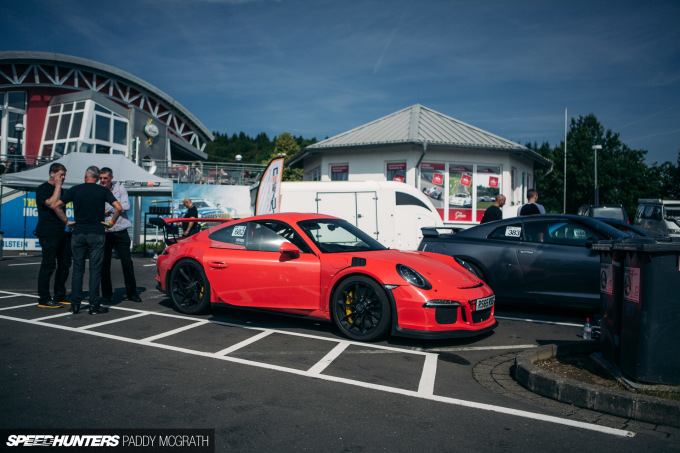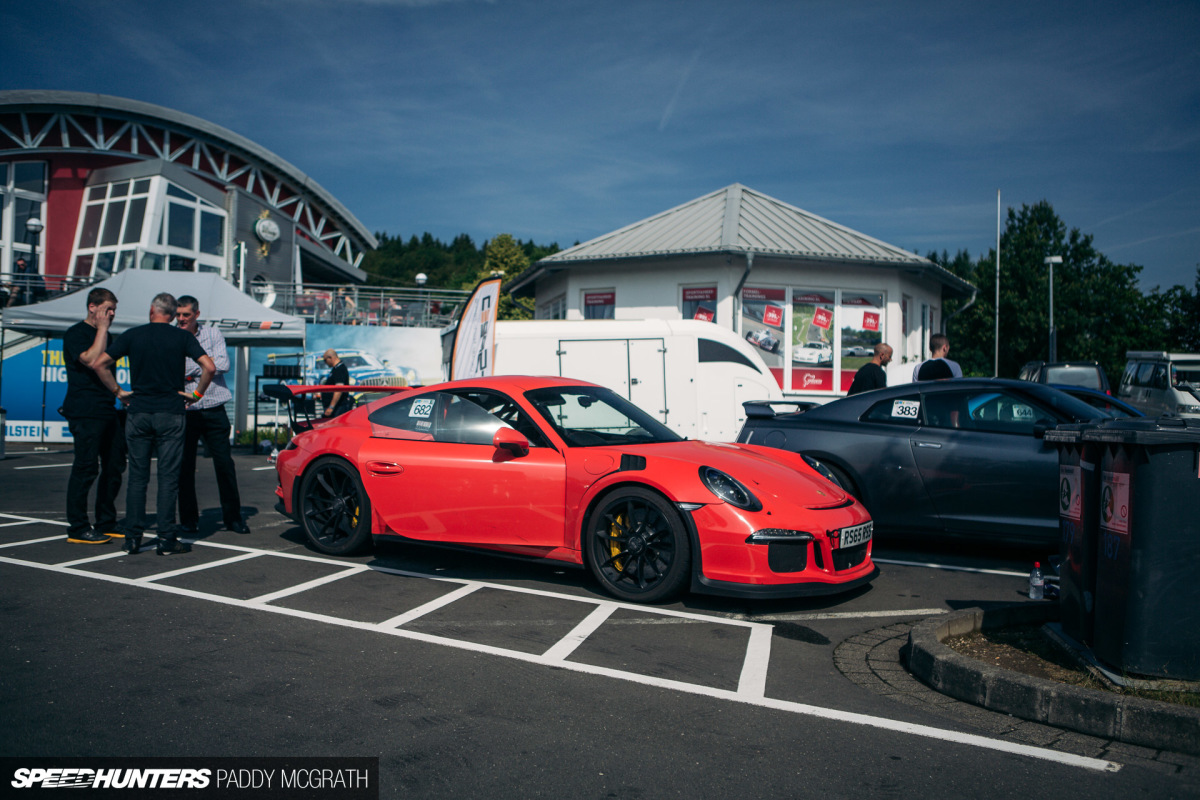 While I really and truly enjoy all aspects of car culture, I love proper track day cars. From their aesthetic, their function and purpose, these are the cars that really do it for me. From factory, a GT3 RS is pretty much the über track day car and there was no shortage of the latest 991 model present.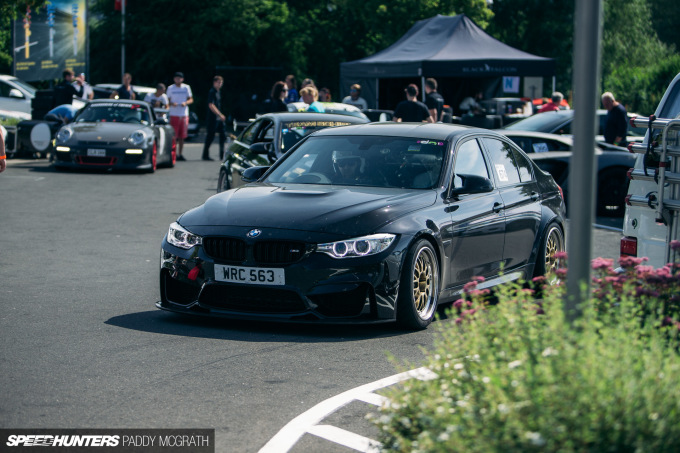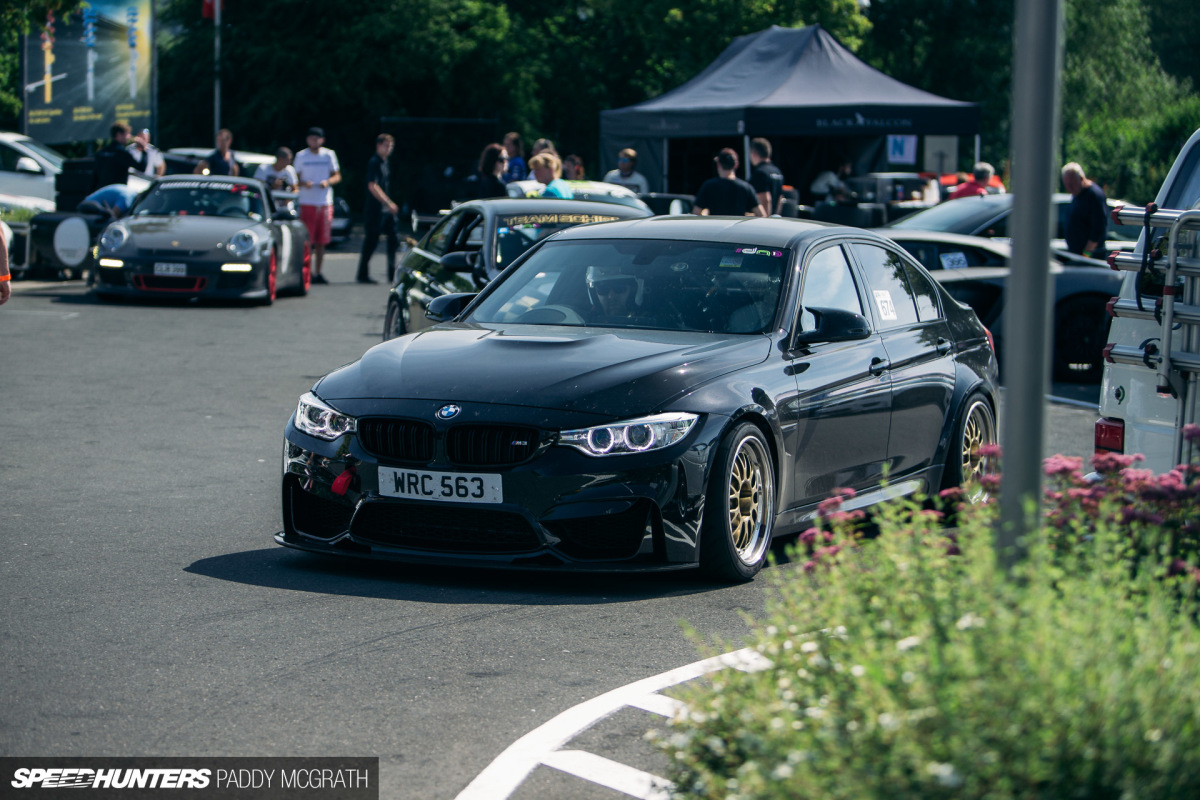 This F80 BMW M3 is pretty much the perfect example of function dictating perfect form; simple aero additions, fat tyres, BBS splits and a ride height designed for the 'Ring. Every time I look at this photo, I get excited, get ambitious, check prices, get greeted with reality, get sad and the whole process begins again. I'd have one every day over an M5 or M4.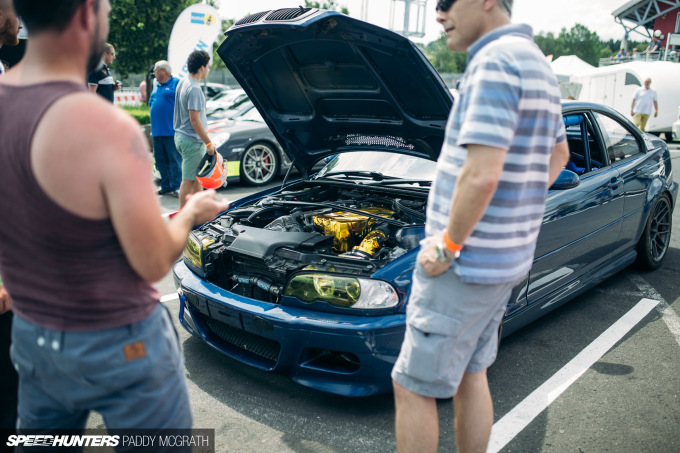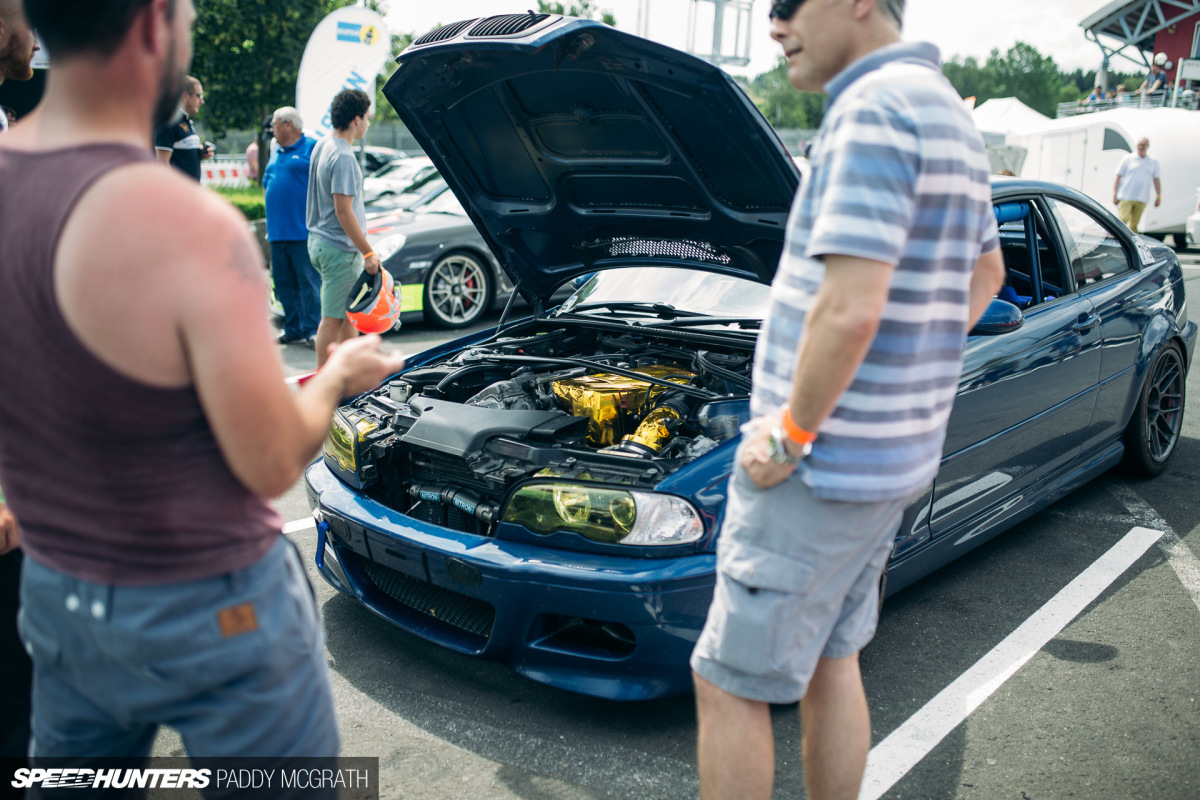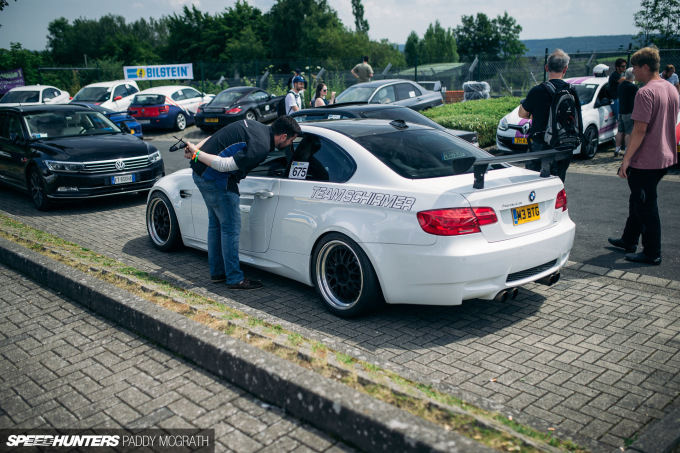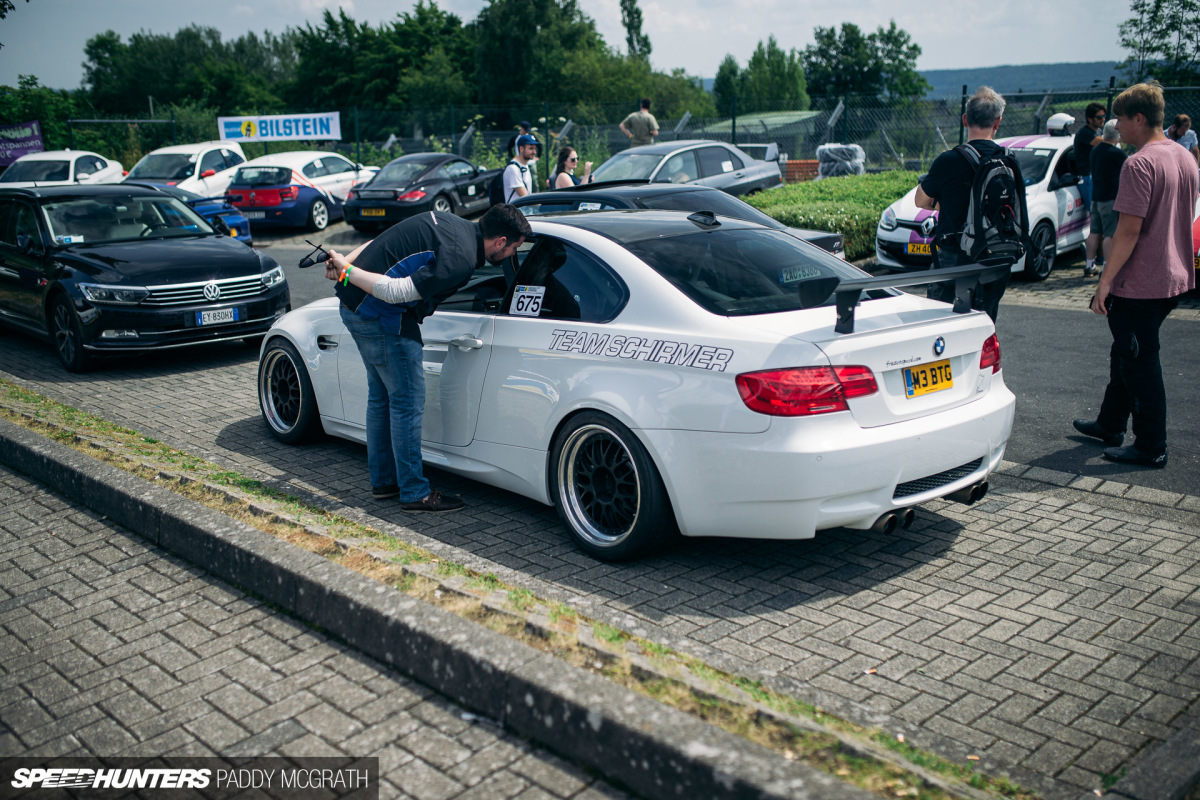 The whole lineage of M3 was fairly well represented, although I can't recall an E30 be being present. Along with various examples of the 911, the two model lines made up the vast majority of the cars present.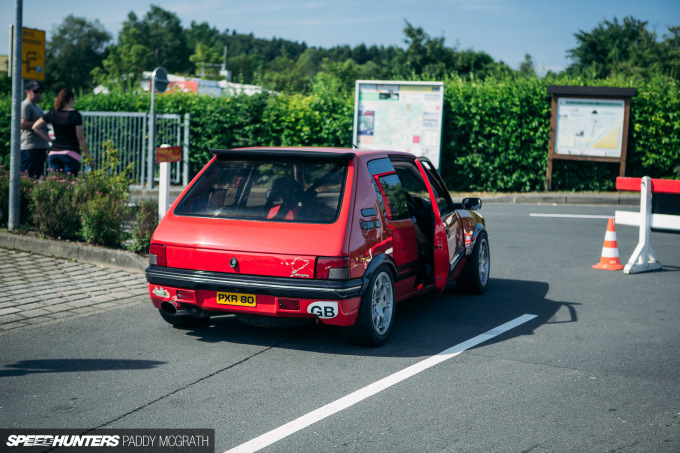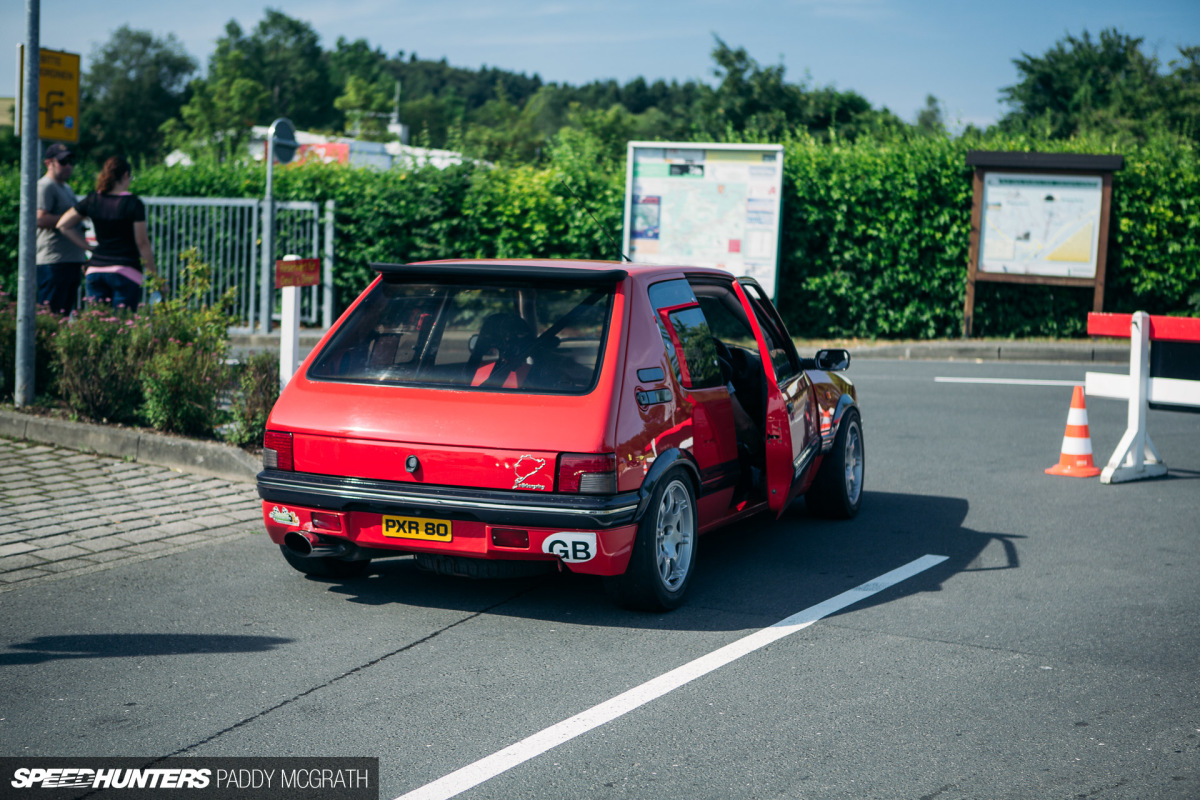 Of course, there were plenty of other cars to keep things interesting. This 205 GTi was a personal favourite, something that's becoming an increasingly rare sight on both the street and track.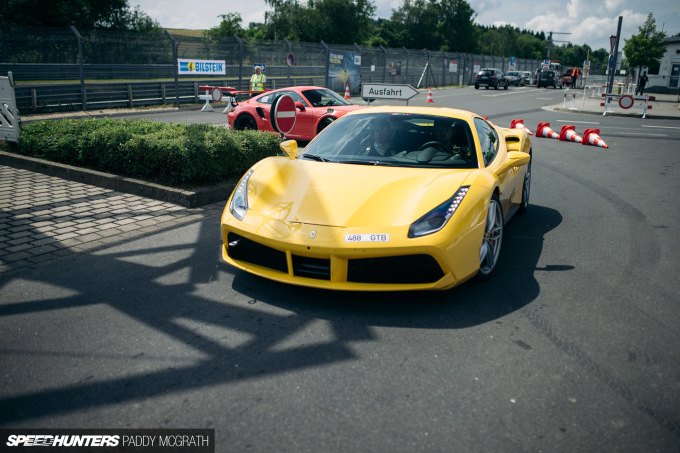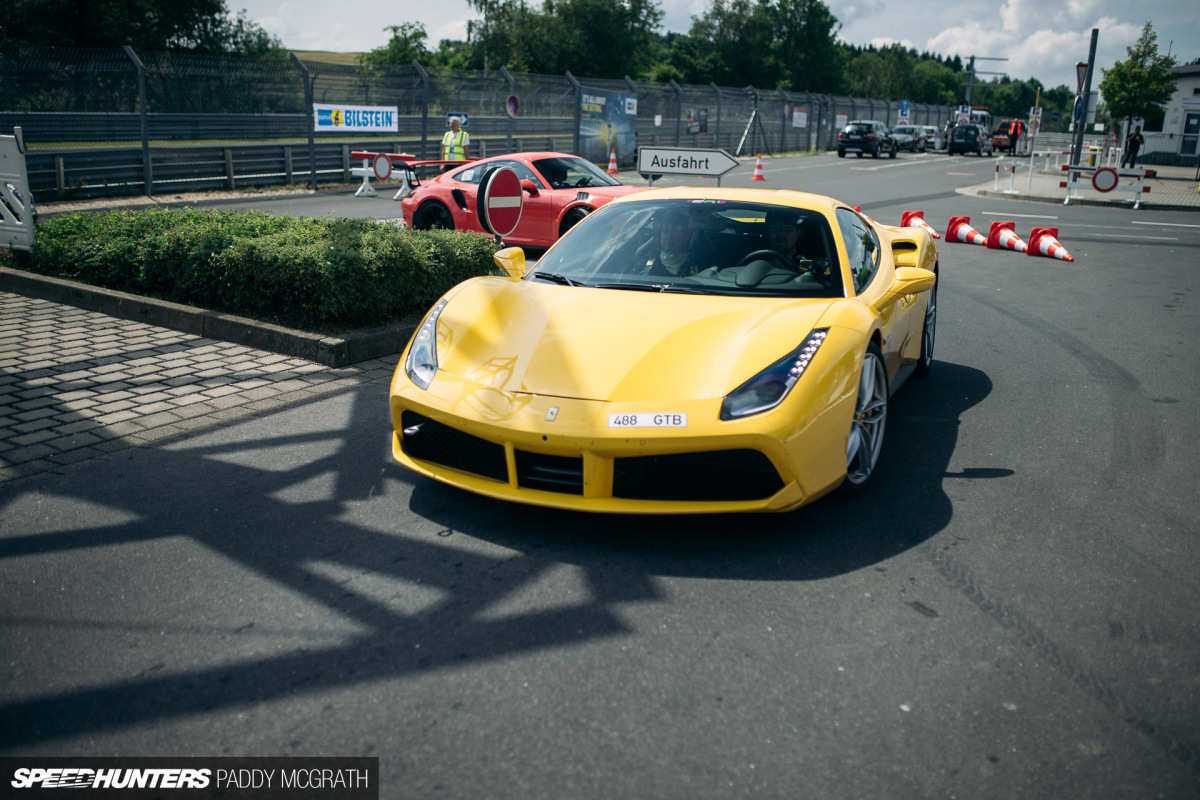 It's a strange world we live in where supercars like the 488, Gallardo and Aventador have become better associated with being parked outside expensive hotels and revved while in stationery traffic than living a life of performance on the track. These examples were the exception to that, and were a welcome sight.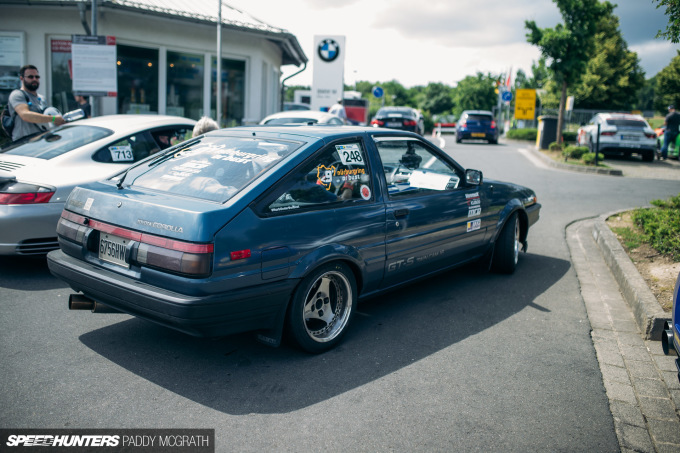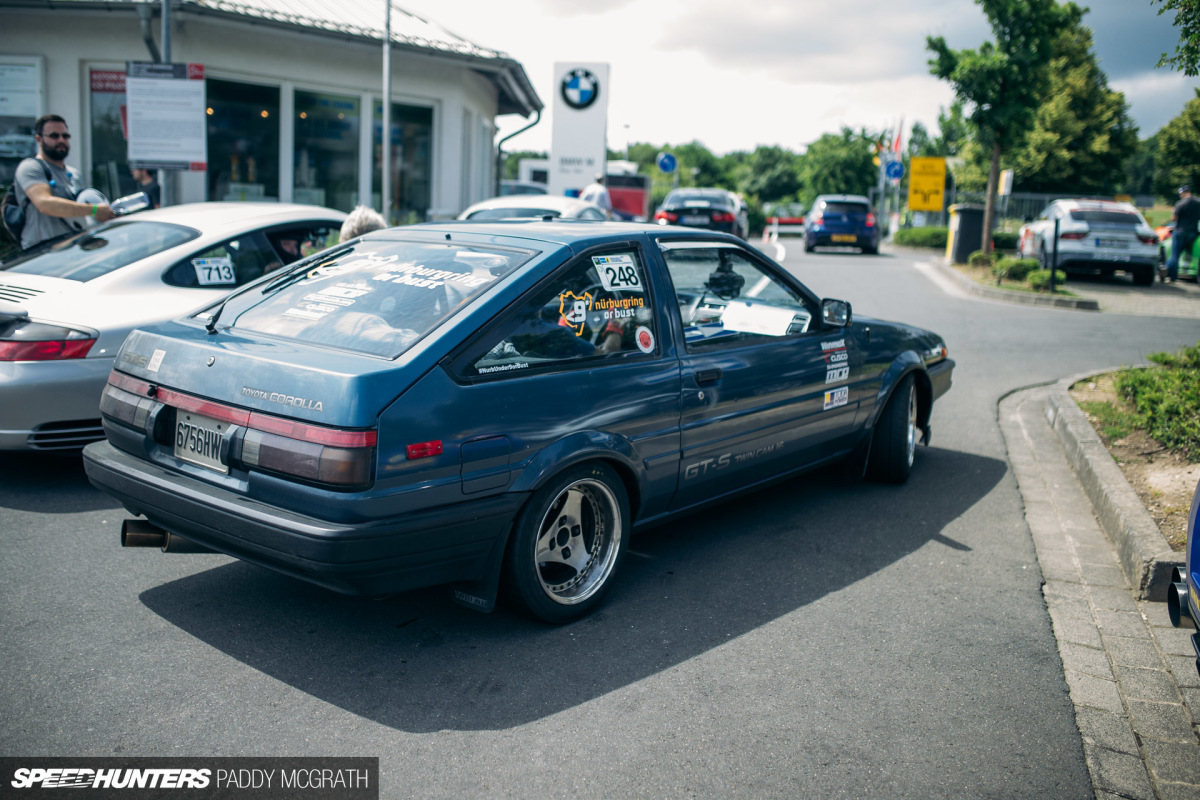 The AE86 Trueno from the header image had travelled from Spain to attend (going by its registration plates) and brought a much needed JDM vibe to the paddock.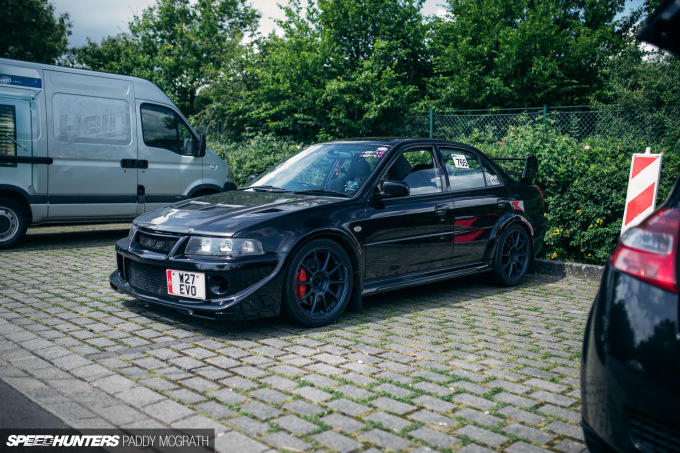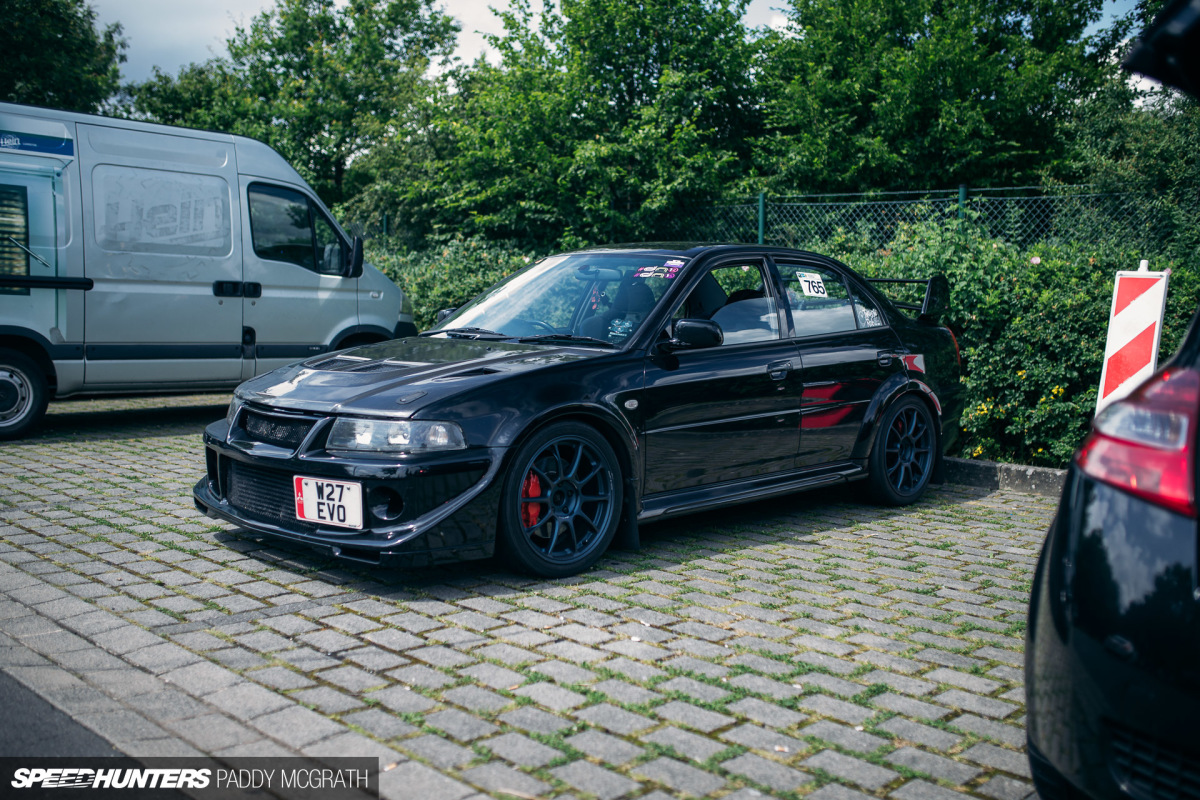 As did this familiar looking Lancer Evolution VI on RAYS Volk Racing ZE40s. It was great to catch up with Suzy, and you'll be glad to hear that she's still as crazy (in the good way) as ever. Thanks for the passenger laps, Suzy, I particularly enjoyed your ability to humble 911s and leave a GT-R for dust.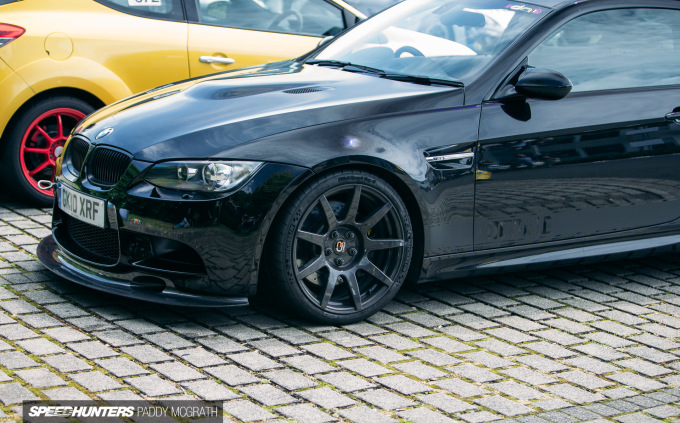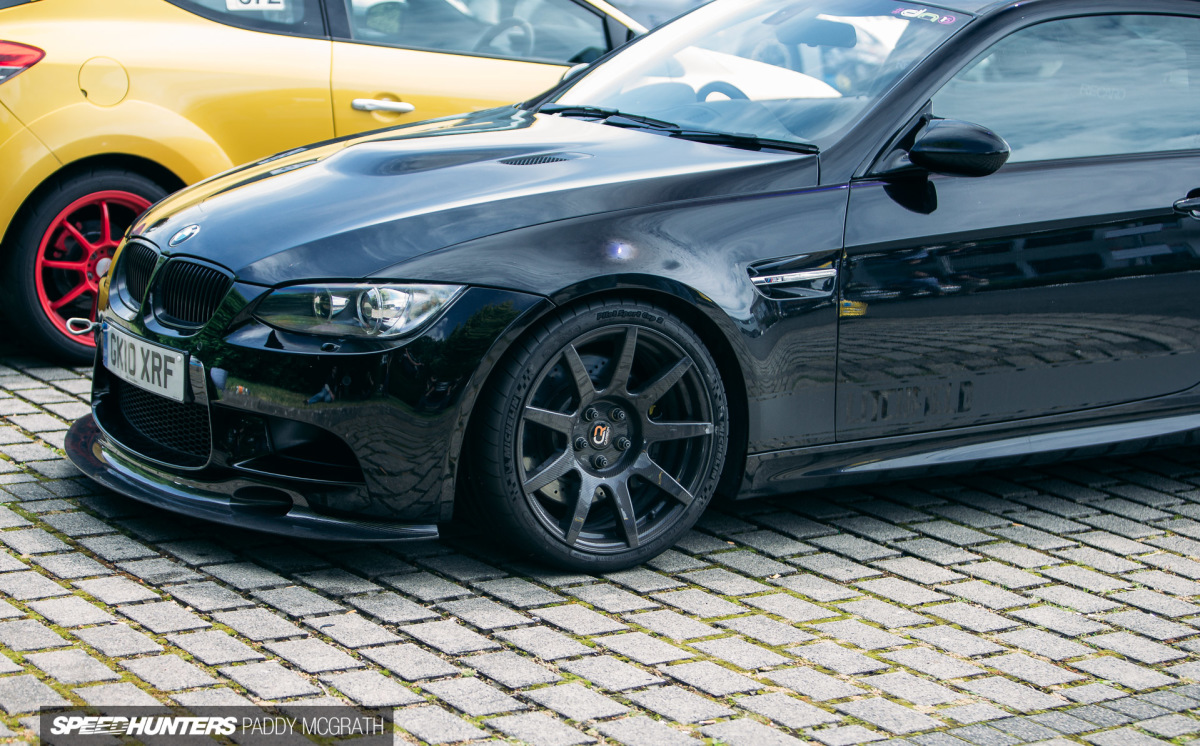 On the subject of wheels, this E92 M3 was running single piece Carbon Revolutions. In 19×9.5-inch front fitment, each wheel weighs 8.3kgs (18.3lbs) with the 19×10.5-inch rears weighing 8.9kgs (19.6lbs) each. That's pretty impressive for a relatively large diameter wheel.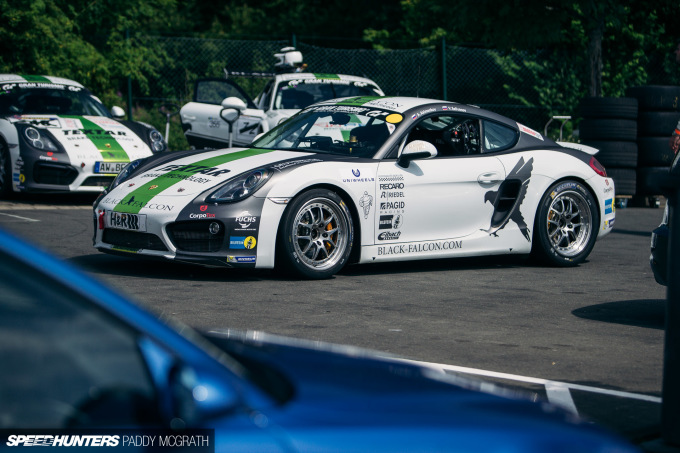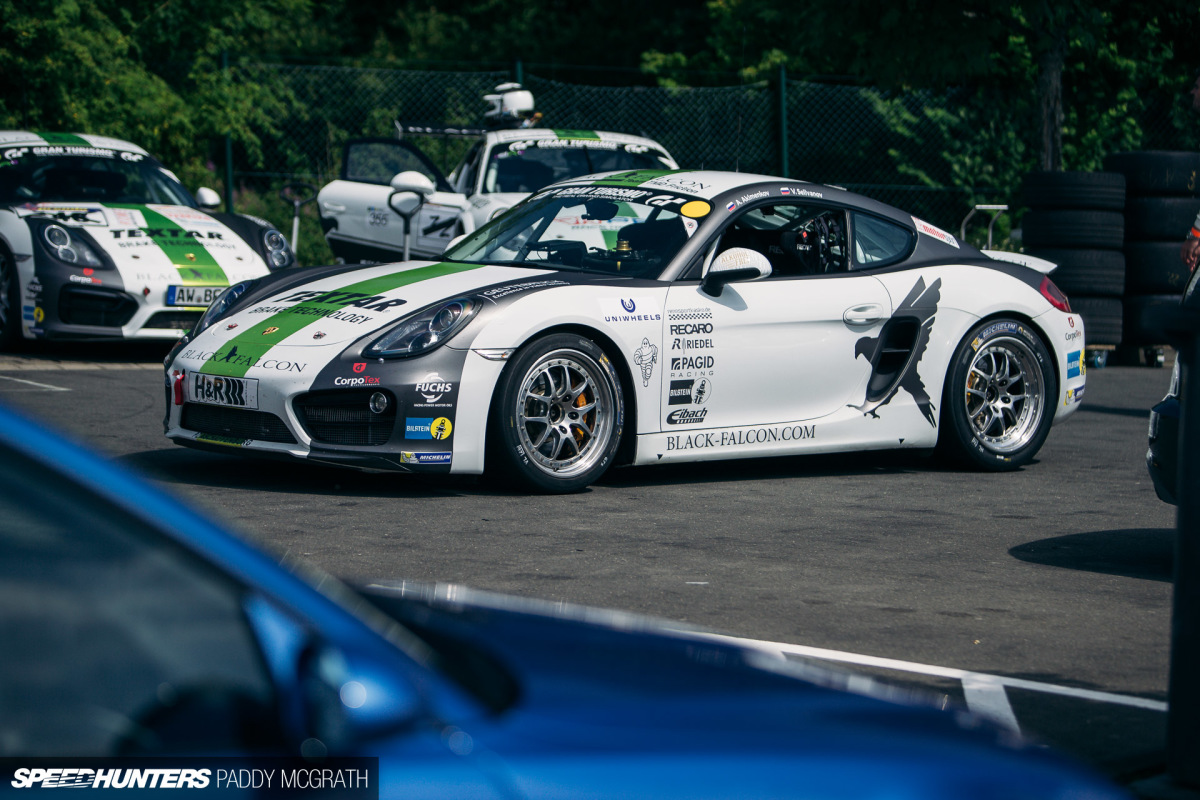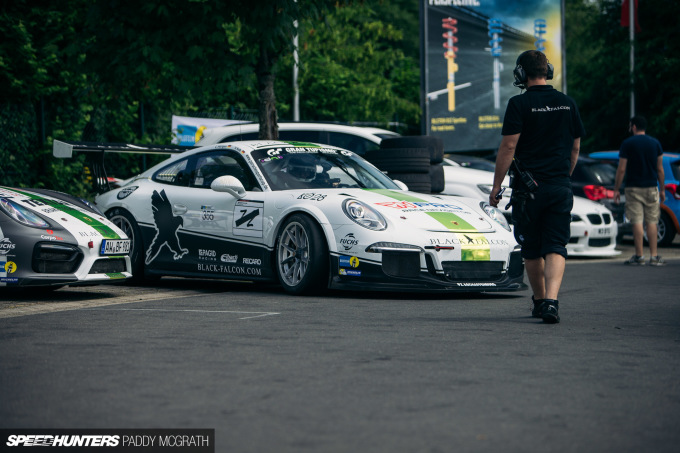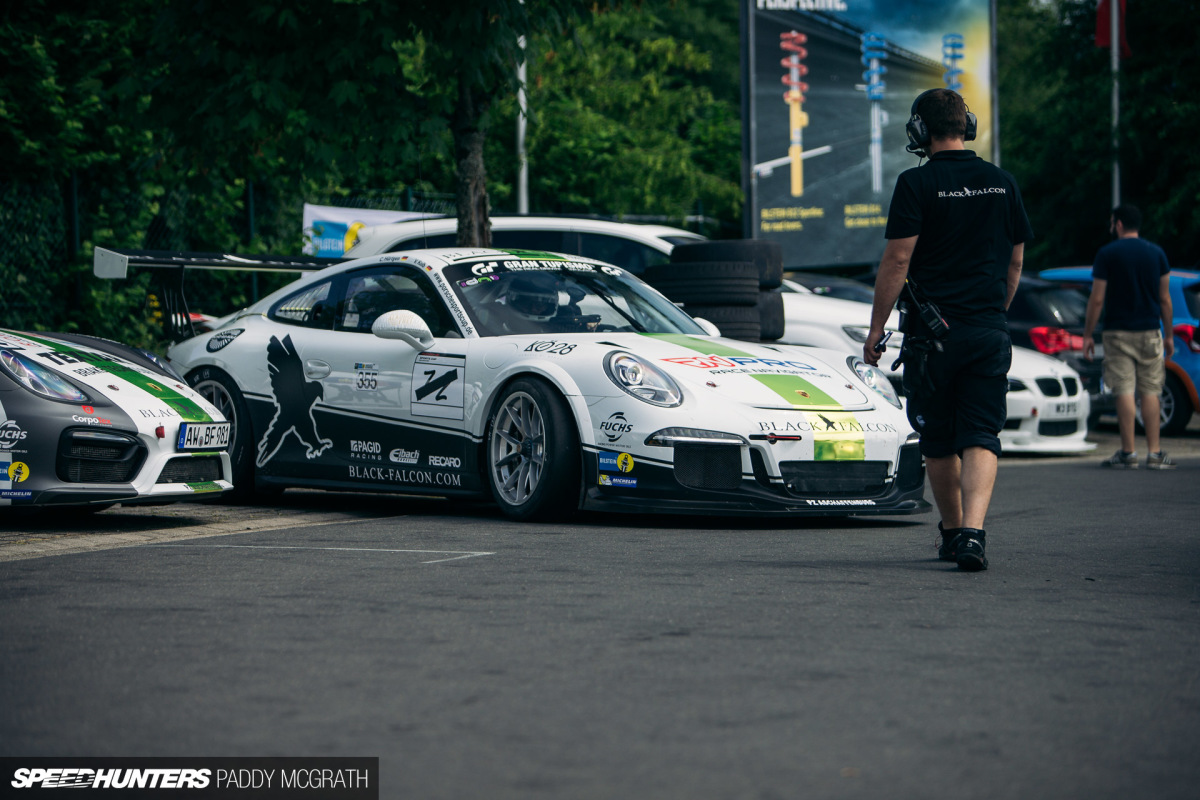 Black Falcon were on hand too, bringing select passengers for near-race pace laps of the Nordschleife. I had been volunteered as one of said passengers but I somehow managed to wriggle my way out of it. I don't passenger very well, at least not in a full fire suit over my clothes on the hottest day of the year sort of situation.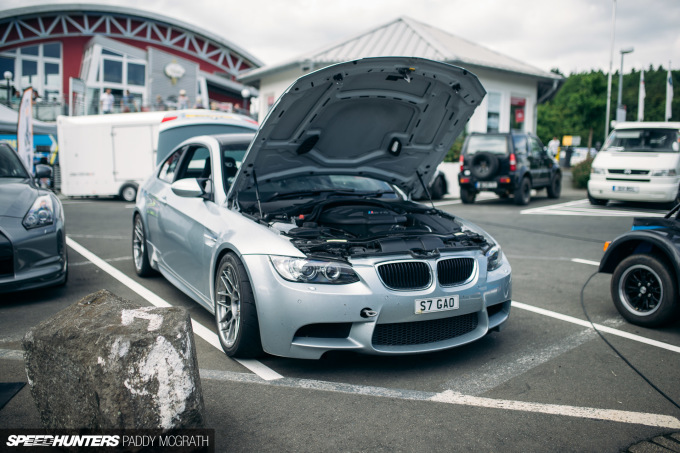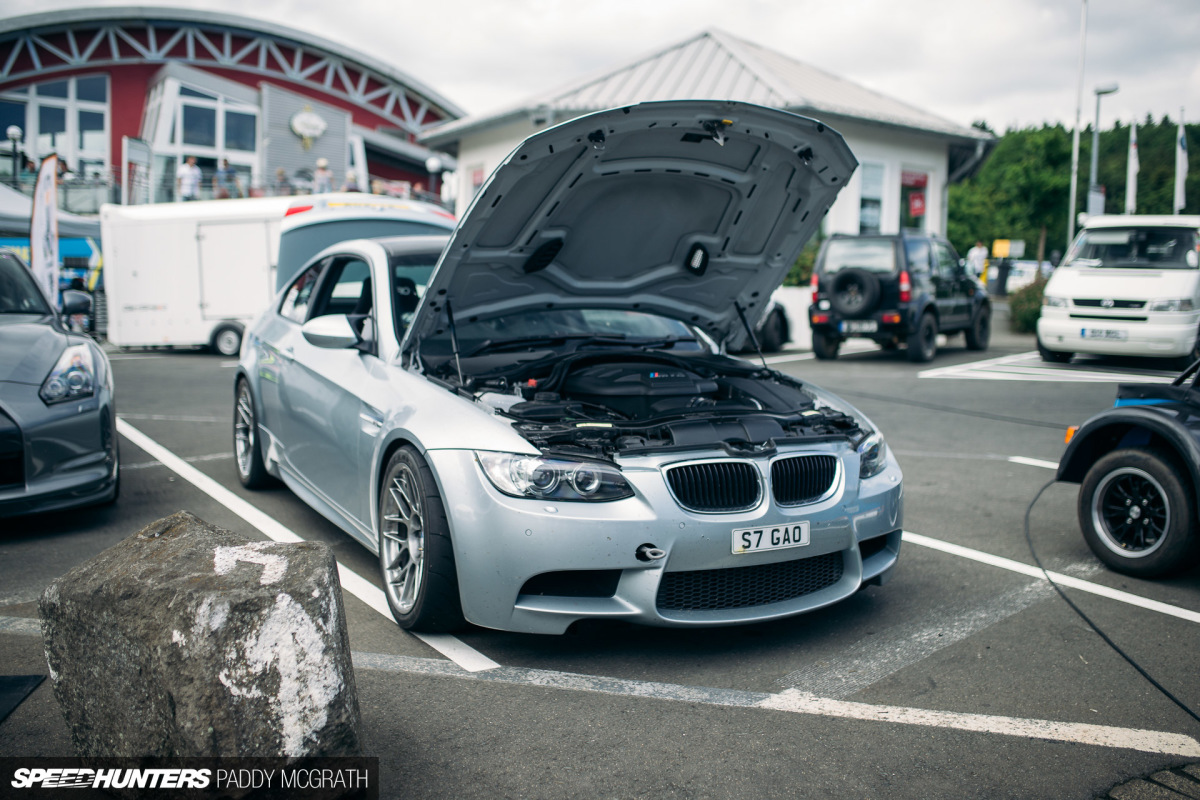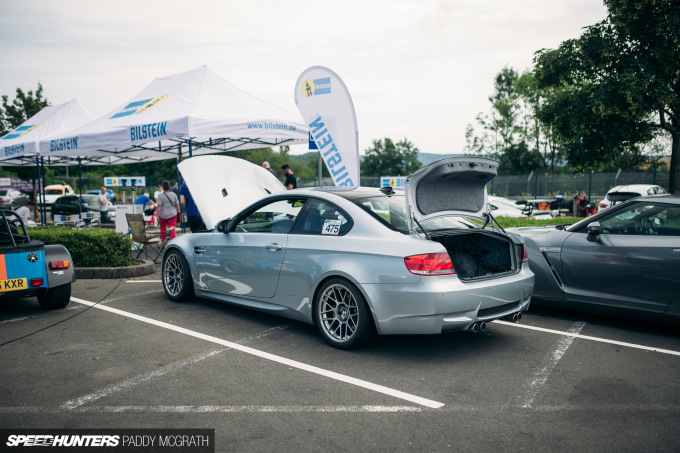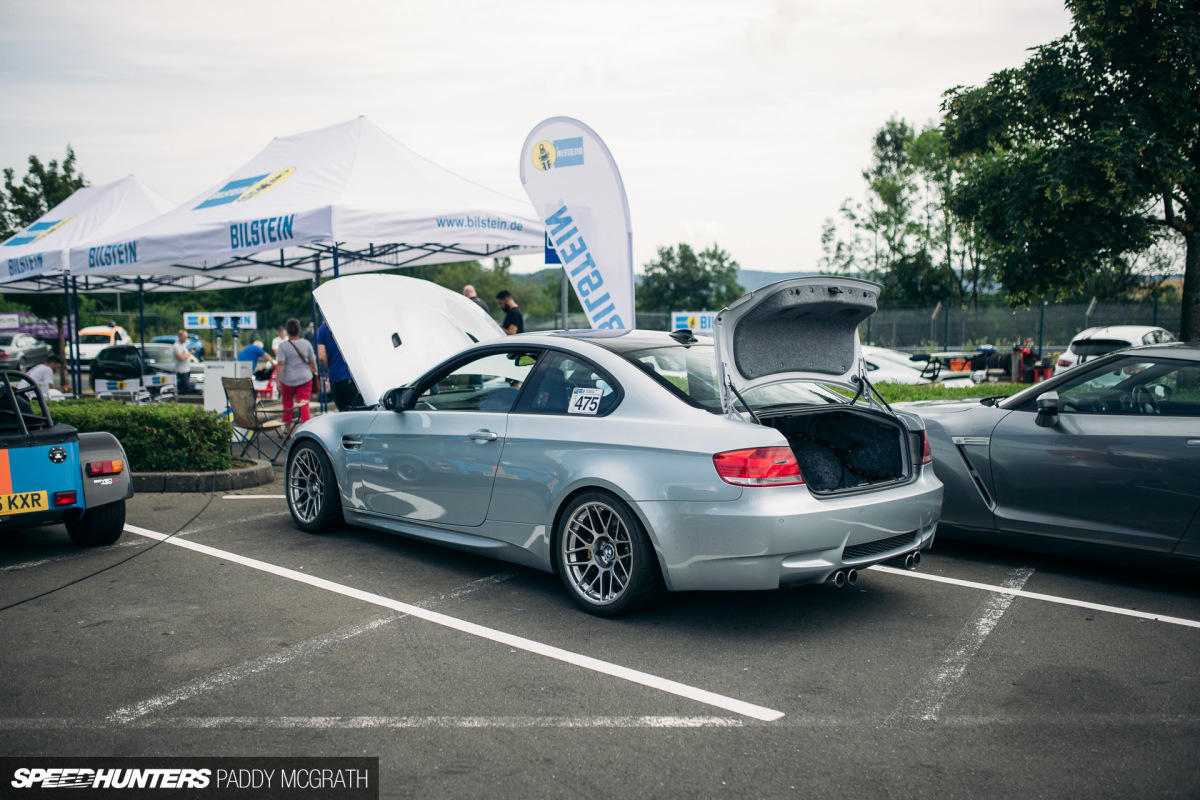 I appreciated the relative simplicity of this E92 M3. Some rudimentary weight saving, track rubber and choice modifications are all that's needed to take V8 coupe to the next level. It's sometimes easy to forget just how much potential there is in these cars out of the box.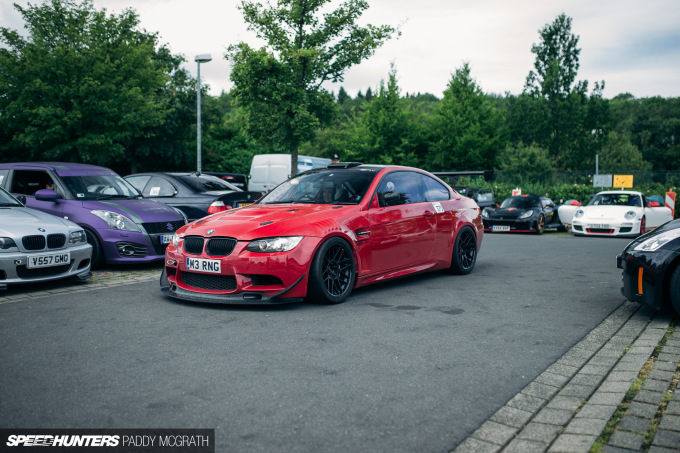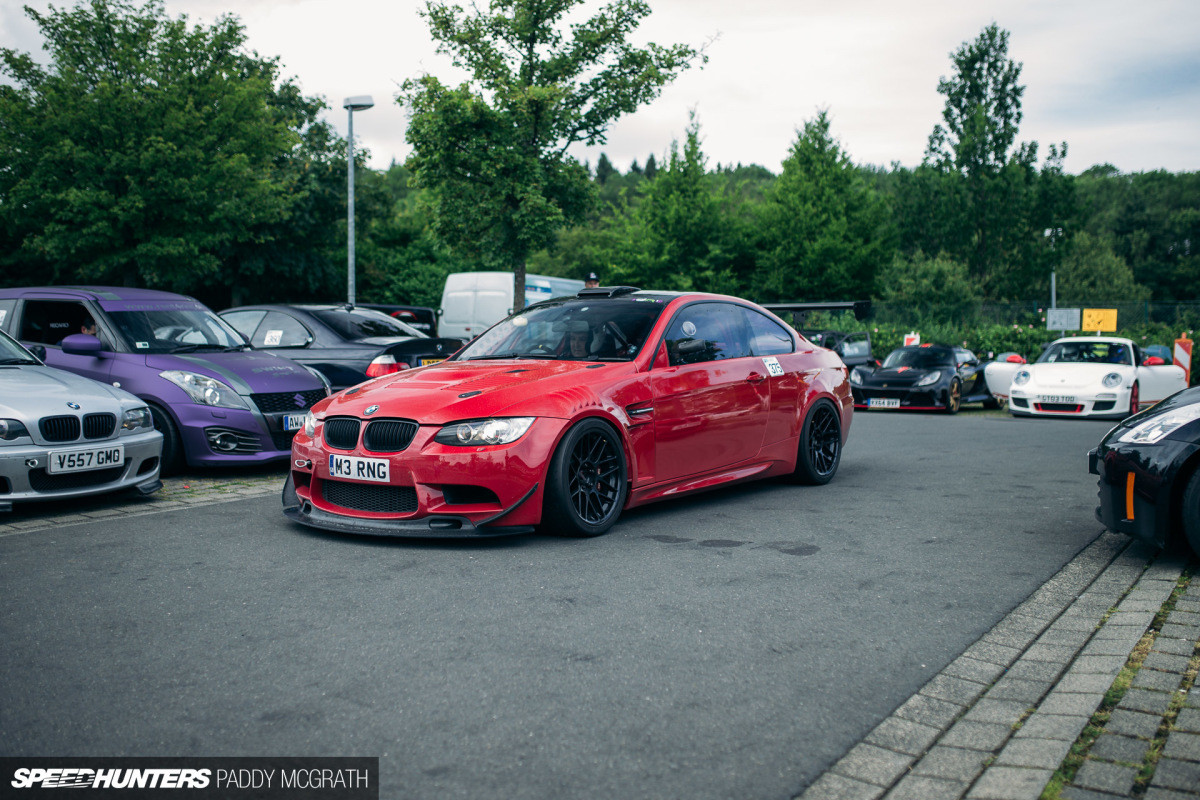 This was a slightly less subtle take on an E92 track day car.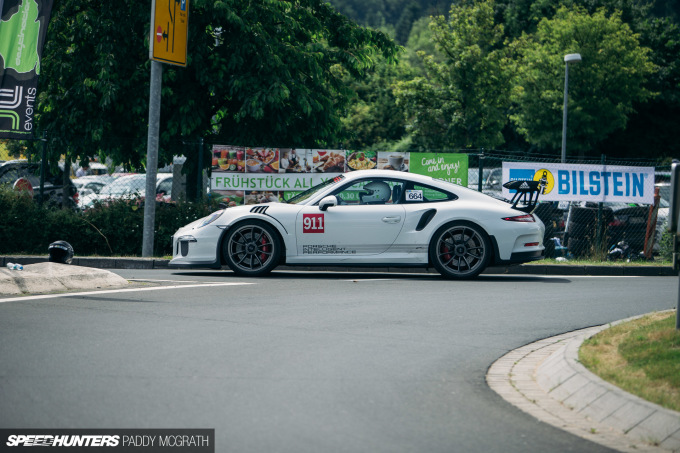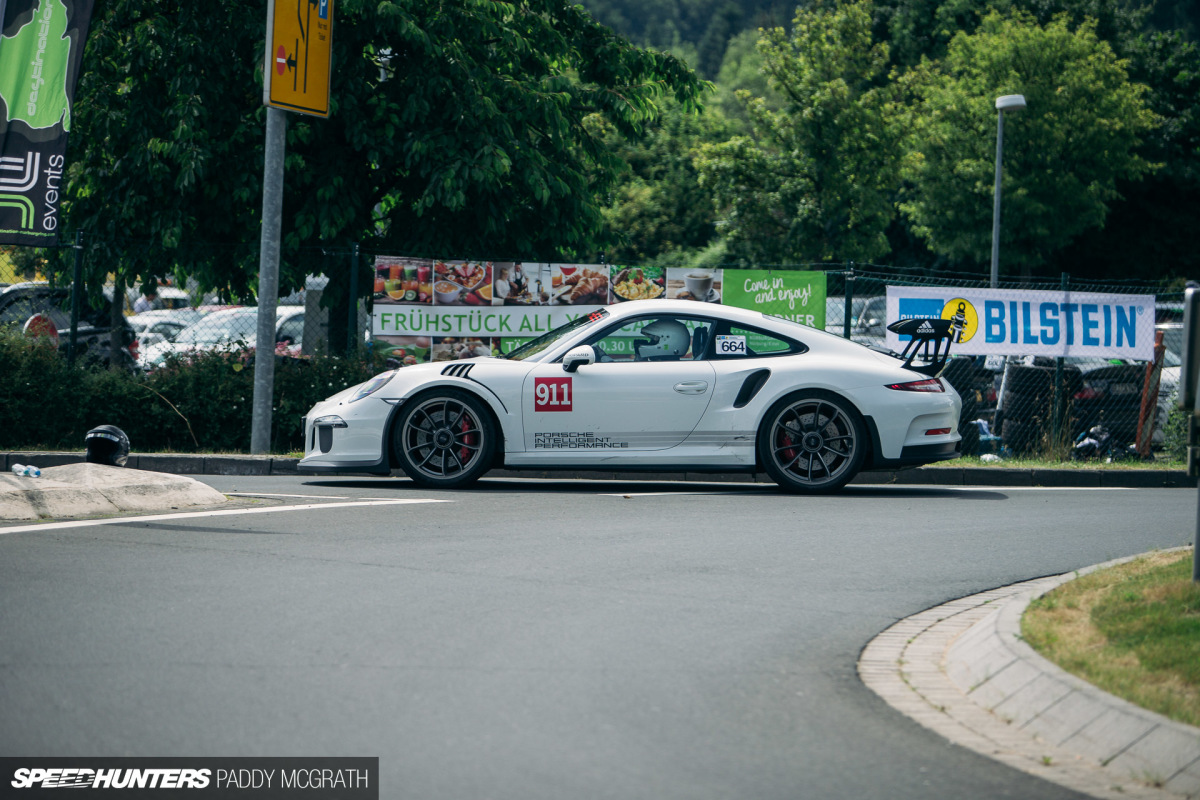 There isn't really a moral to this story, or any sort of lesson. It's really just something that I feel that we need to be about: cool cars and a cool event, with no real ulterior motive. It doesn't really need to be any more complicated than that.
I had a man date booked with my favourite German so I didn't get to hang around too long, or even watch from the side of the track. You can however check out a select gallery by Jochen from Frozenspeed of the event here, along with more images in the bonus images chapter below.
Now, that I've been suitably inspired to go get my car track ready for the weekend, I'm going to go and do just that. It's been too long.
Paddy McGrath
Instagram: pmcgphotos
Twitter: pmcgphotos
Facebook: Paddy McGrath
paddy@speedhunters.com
Cutting Room Floor