This Is England
Winter in the UK sucks.
Huge cliché alert, I know; complaining about the weather is up there with copious cups of tea, being overly apologetic and poor dental hygiene on the 'English stereotypes' list. I'm sorry (see point #3).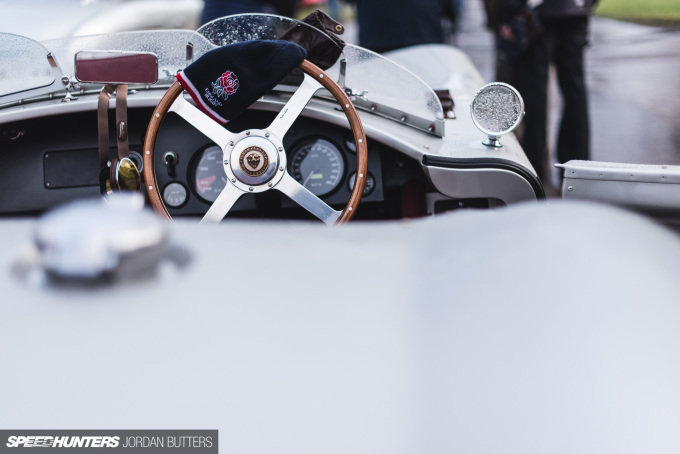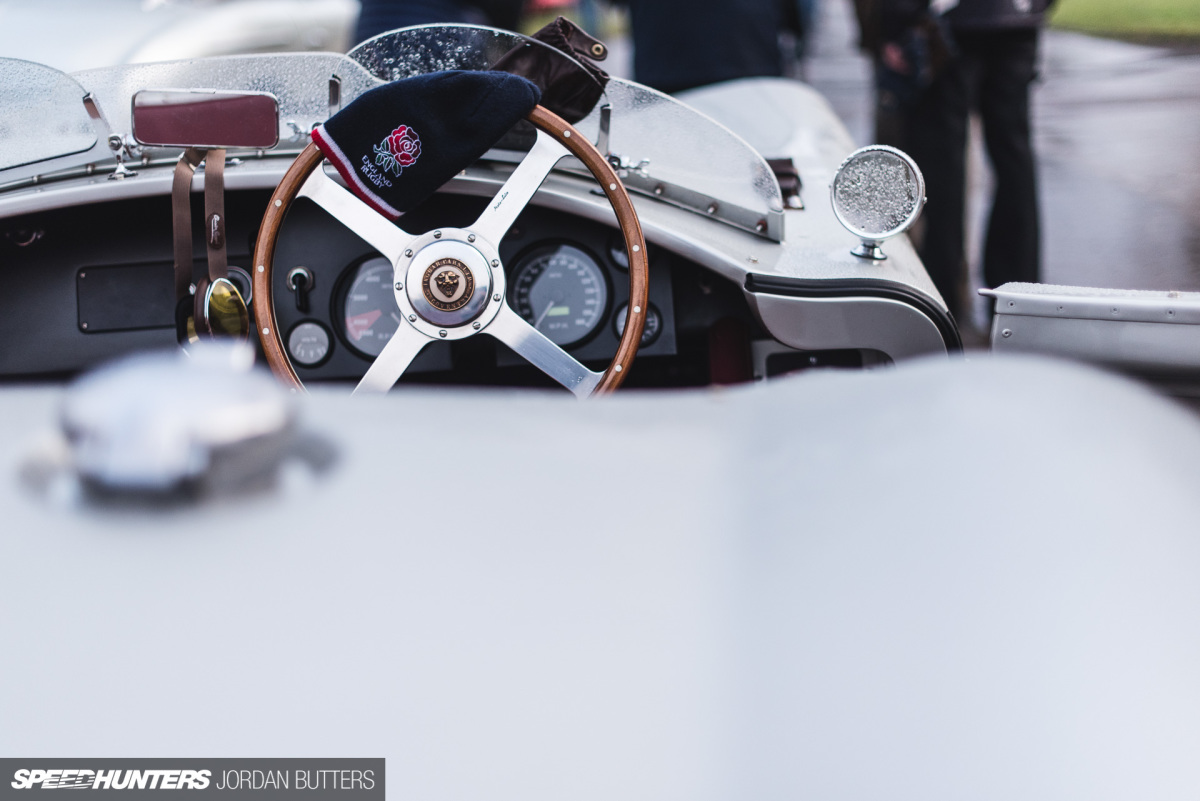 But the reason the winter in the UK sucks isn't really anything to do with the weather. To the contrary, we don't really seem to get wintery weather any more. It rarely snows, it rains a bit more than usual, and we might get a cold snap for a few days – that's about it.
(I know, I'm talking about the weather again, but a leopard can't change its spots.)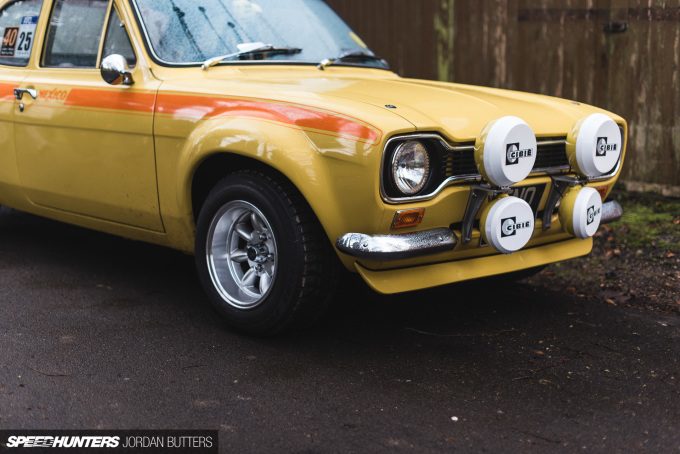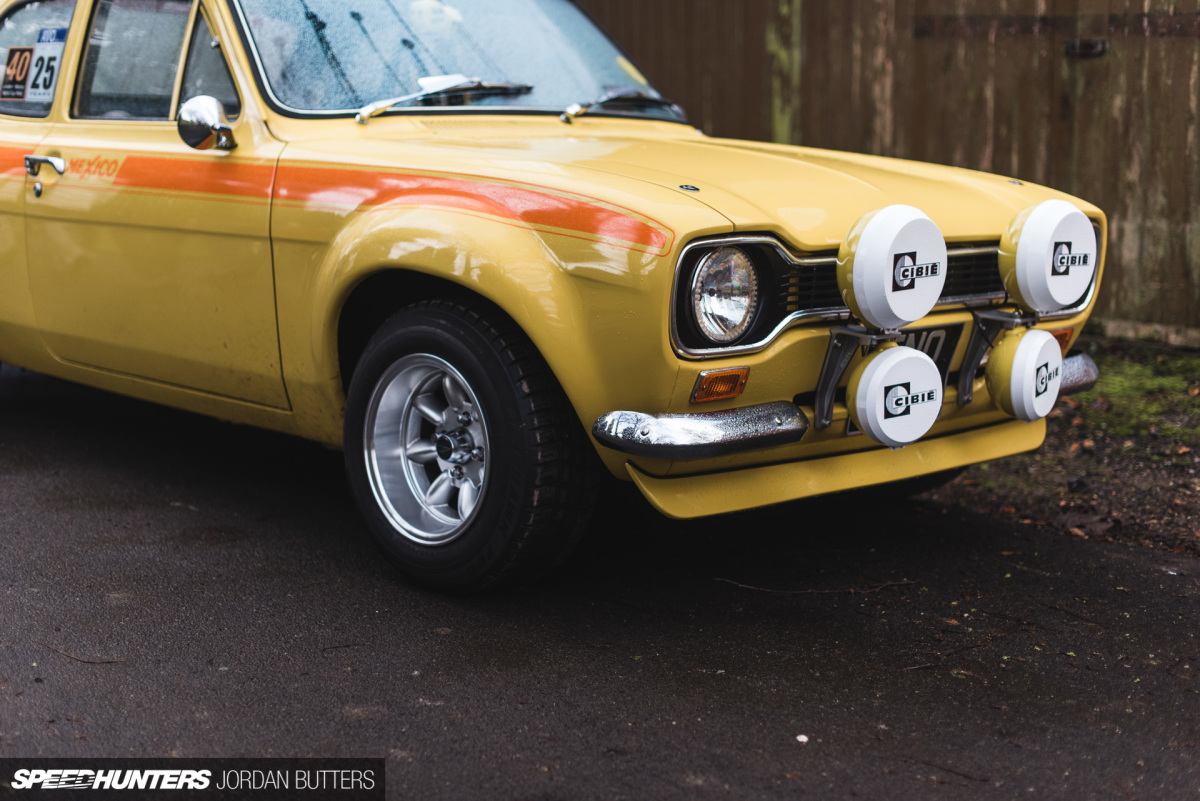 The reason the winter sucks is that the automotive industry, and car culture in general, just seems to slowly grind to a halt here. Shows, meets and events, which rapidly fill up your weekends throughout the year, leave a void from October through to March.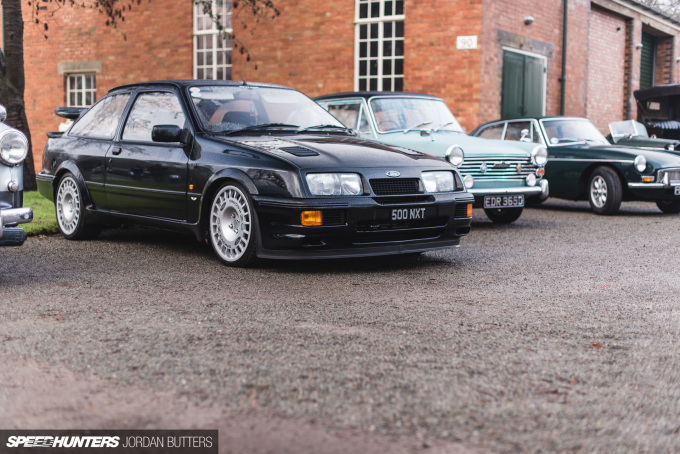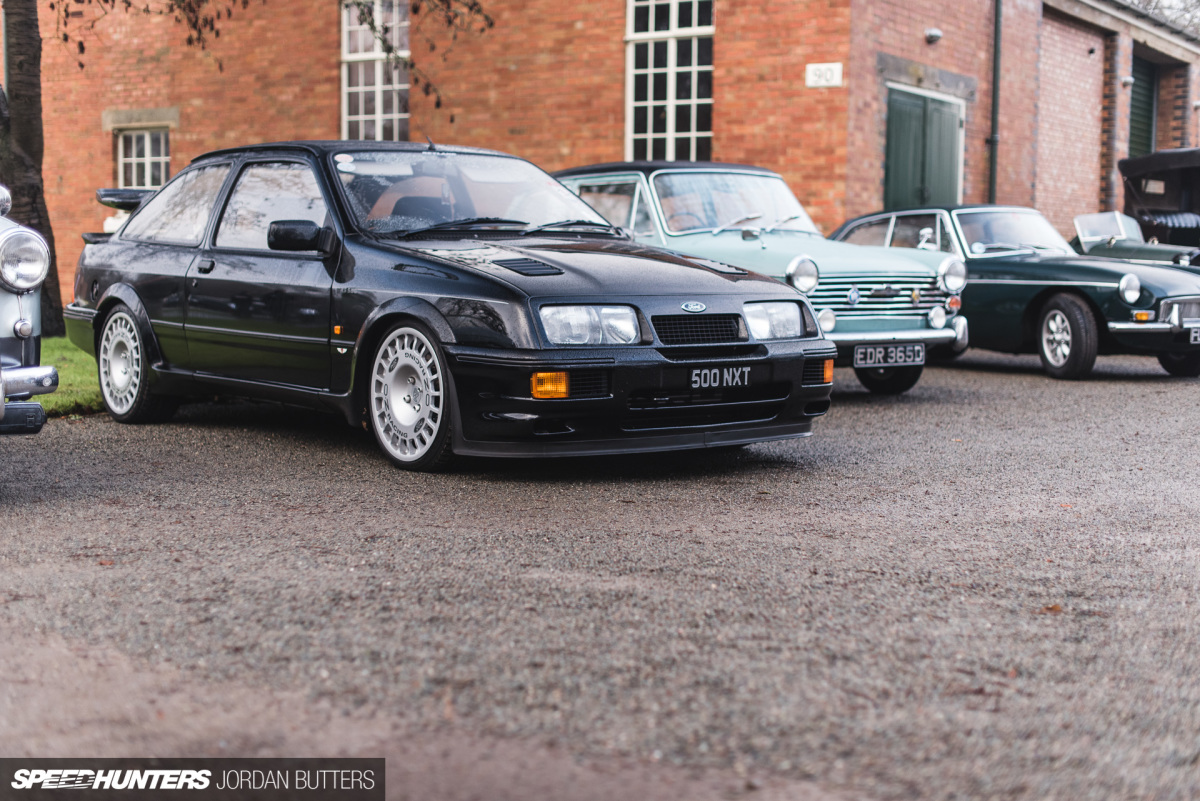 Builds with heaps of power are taken off the roads and tucked away in garages and workshops as the inclement conditions and greasy roads set in. And even those which are perfectly drivable in these conditions don't tend to see much action, because our roads are heavily salted at the mere mention of frost. That stuff will literally eat your car from the underneath upwards.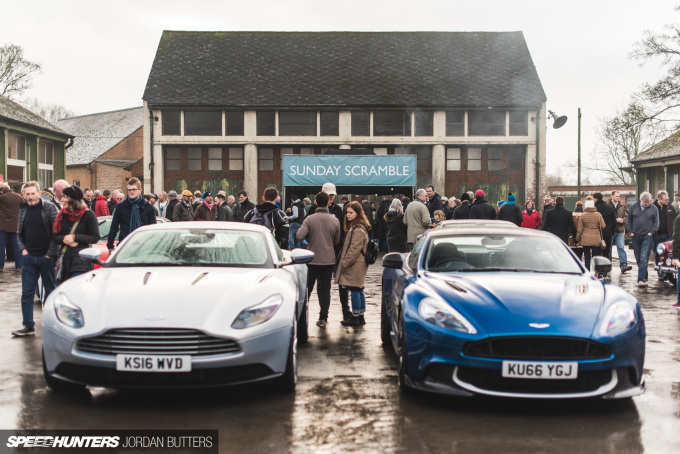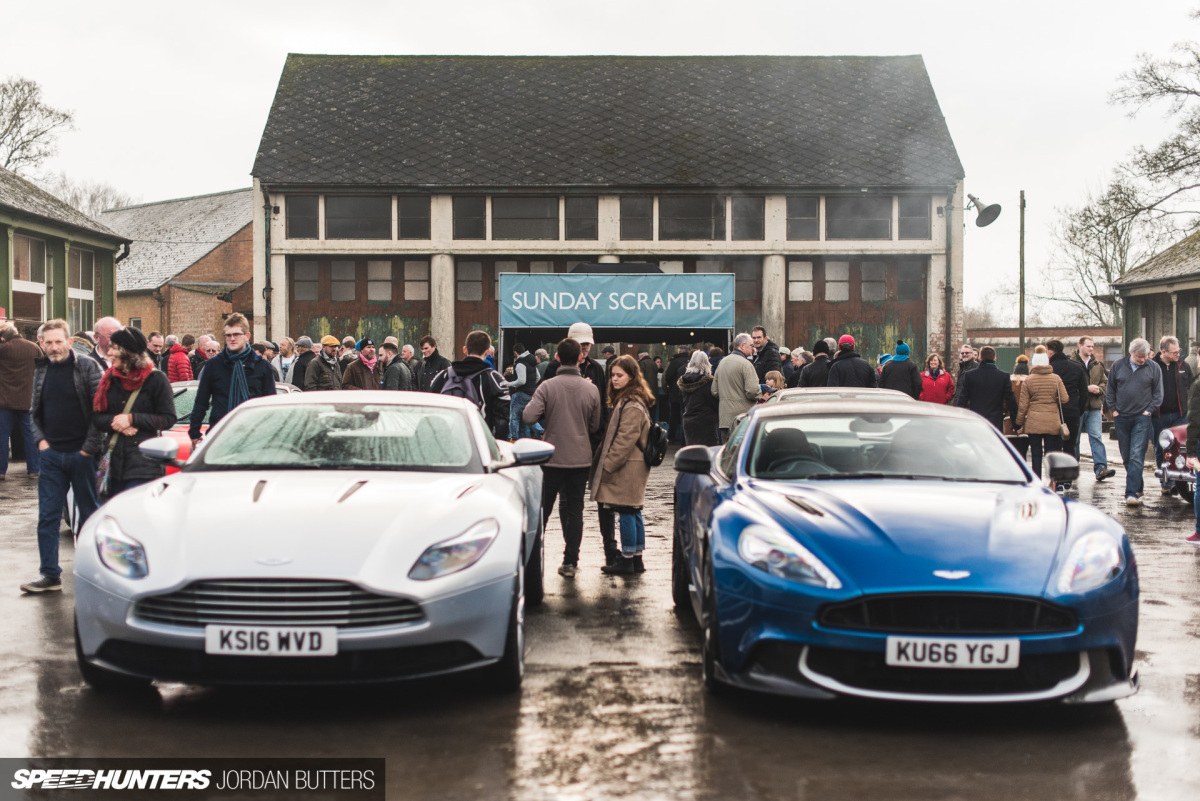 During the winter months I'm literally crying out for automotive-related pursuits. That's why Bicester Heritage's first Sunday Scramble of the year is quickly becoming one of the most enjoyable gatherings on the calendar.
Oh, and they have bacon too. Provide bacon and I'm there.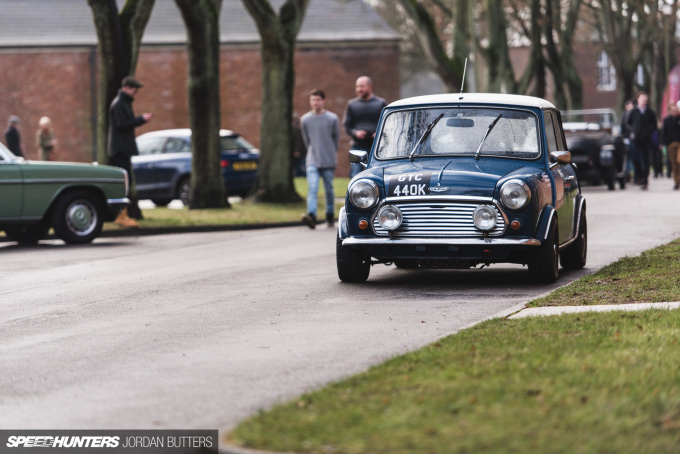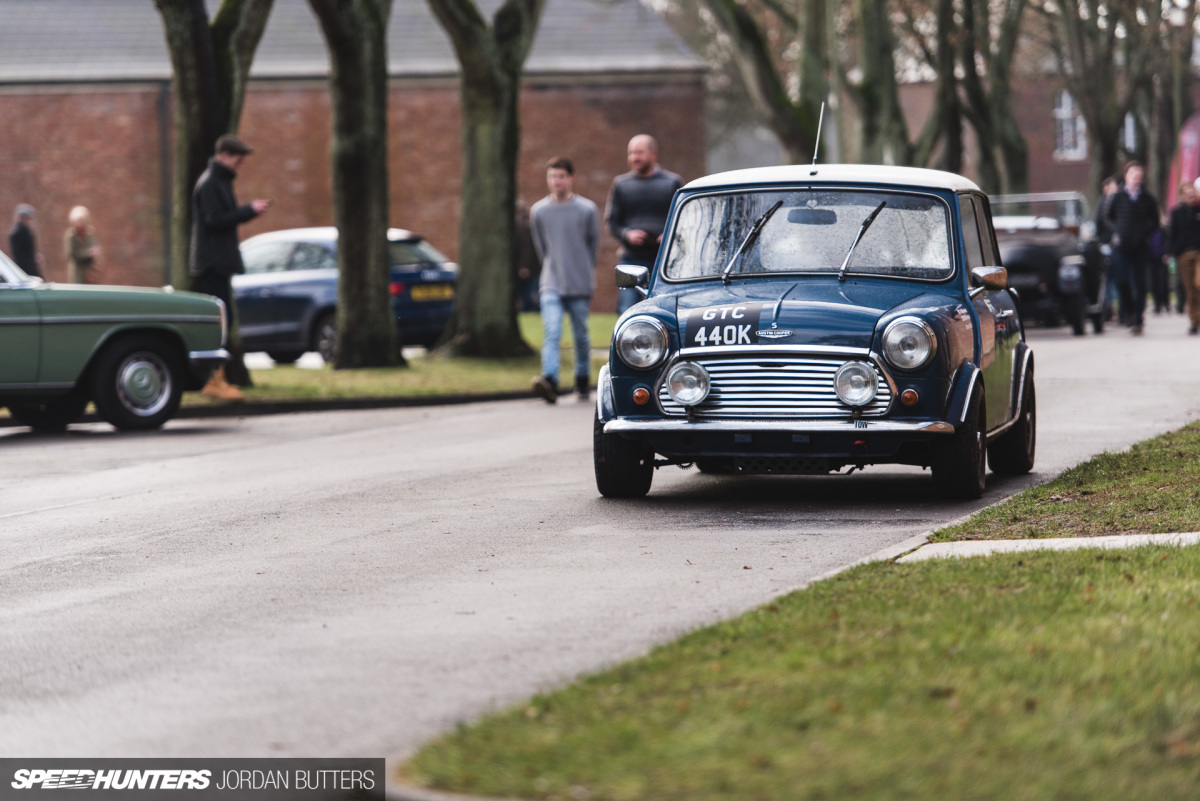 What I also love about Sunday Scramble is you never know what you're going to find. It's the lucky dip of car culture, and the variety of cars in attendance seems to be growing more expansive. Sunday Scramble is now a real meld of genres and influences.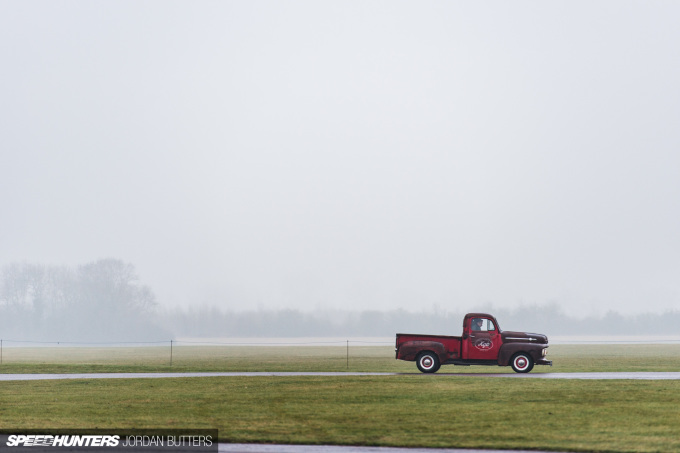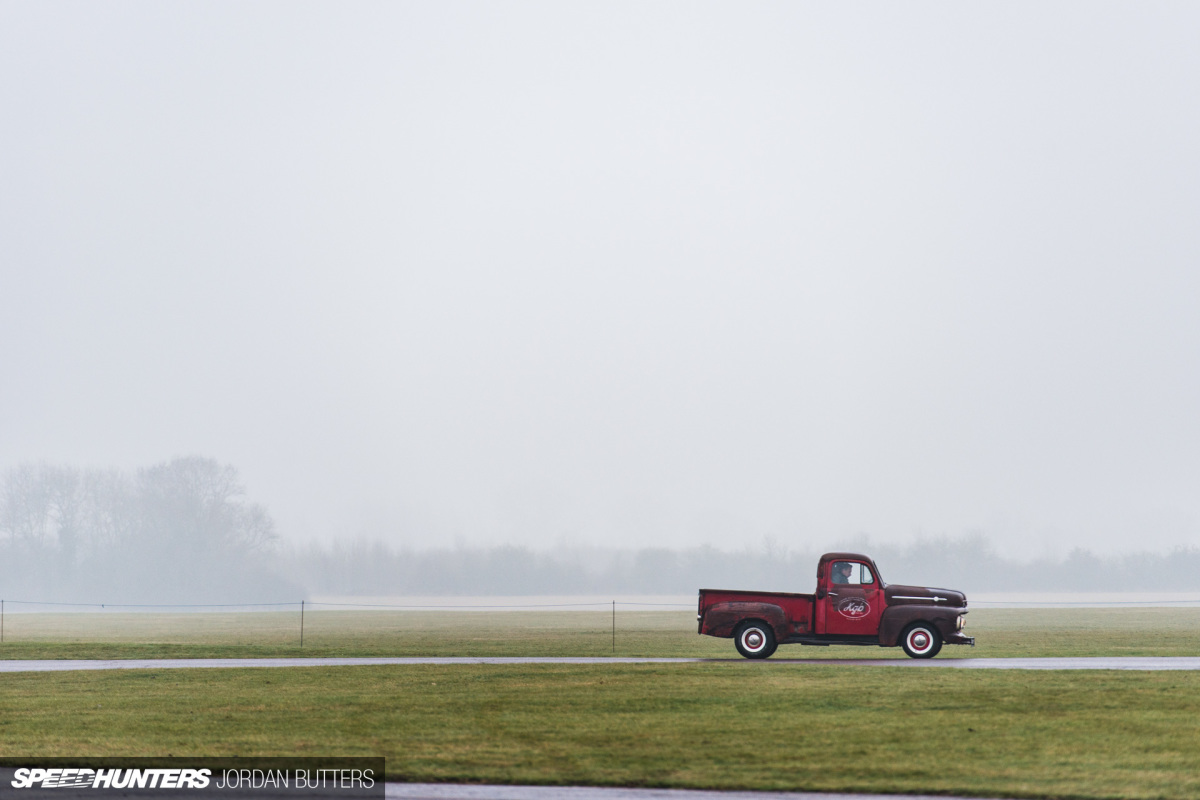 From six-figure supercars to three-wheeled oddballs. Topless hotrods to Japanese classics, rare Italian beasts and war time 4x4s. If you can't find a car that appeals to your interests at Sunday Scramble then I'd be questioning if cars are really your thing.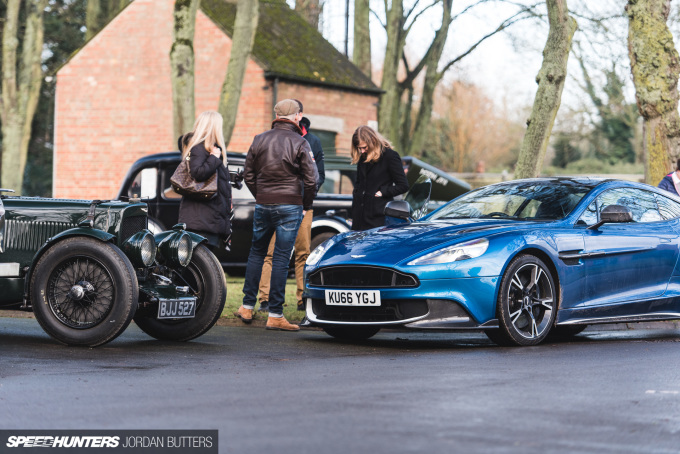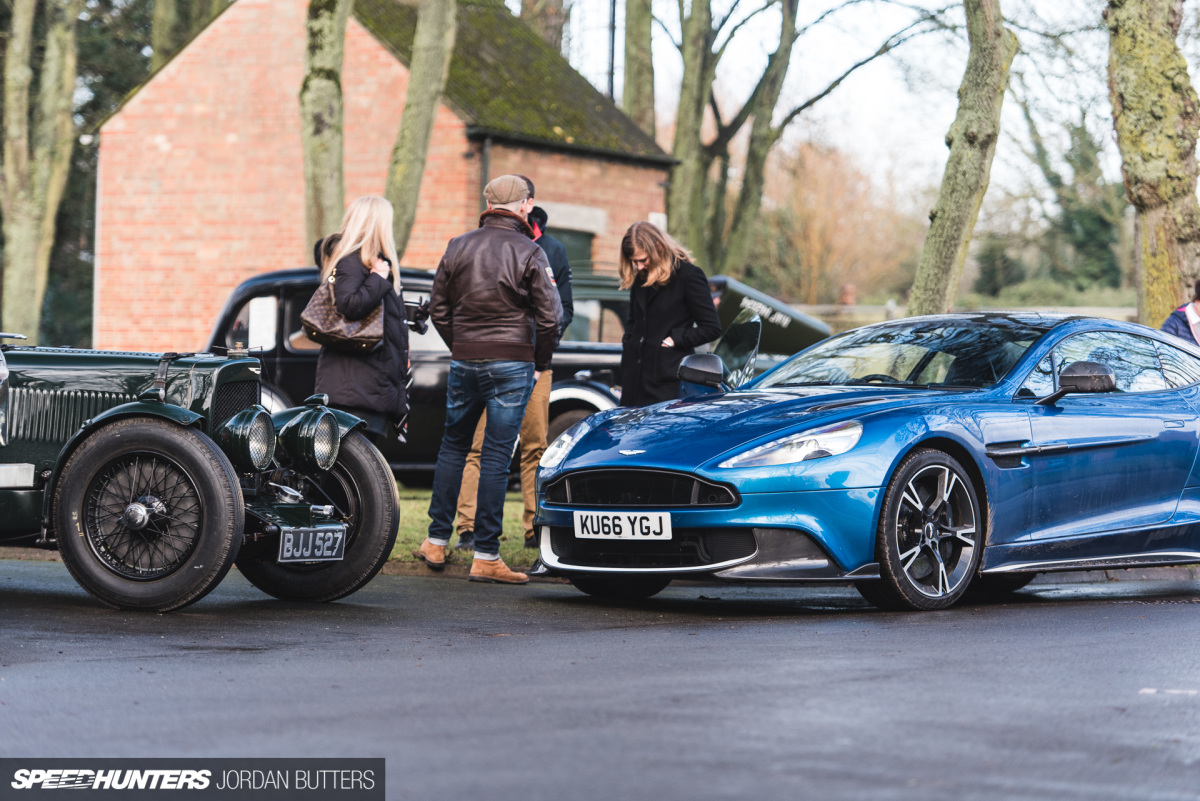 Where else would you see this, for example? An unexpected meeting of two very different Aston Martins, separated by some 83 years, both road-driven on a cold winter's morning in England in the pursuit of car culture.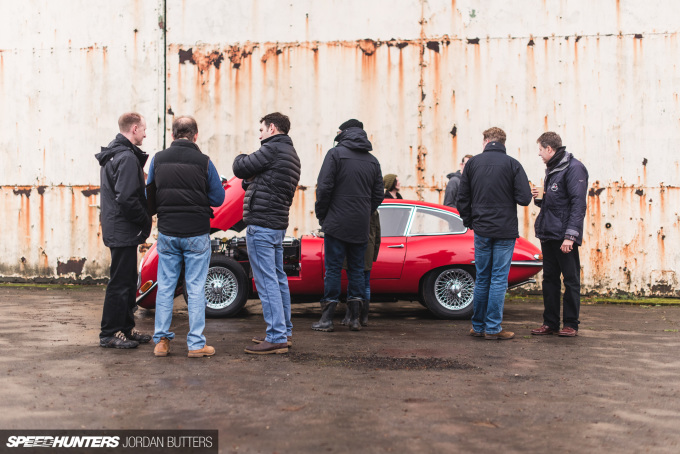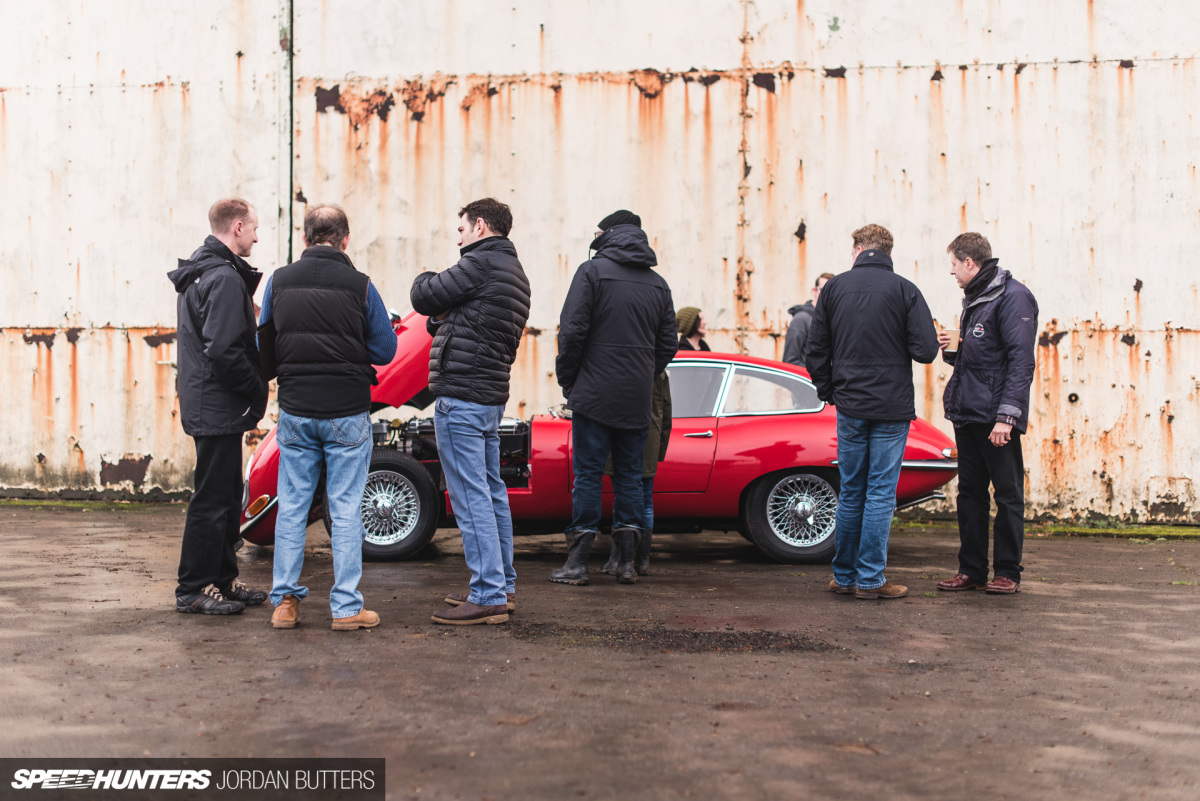 It's surely the most enjoyable way to spend a chilly and damp winter's Sunday morning in England? Fire up a classic, hit the back roads and then spend several hours perusing Sunday Scramble and chatting to strangers about interesting machines.
Perfect.
Come Out To Play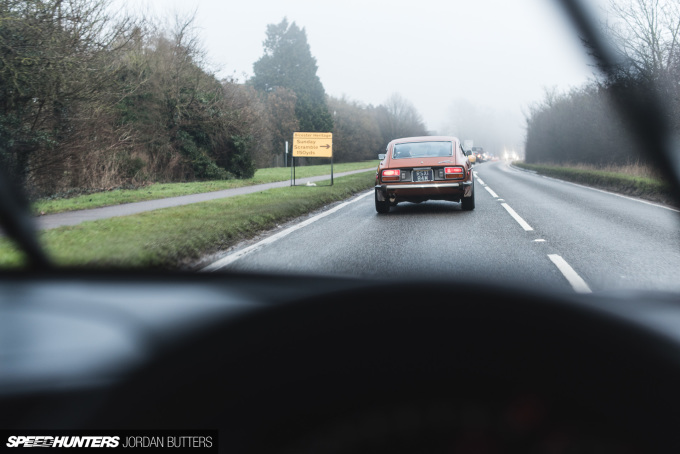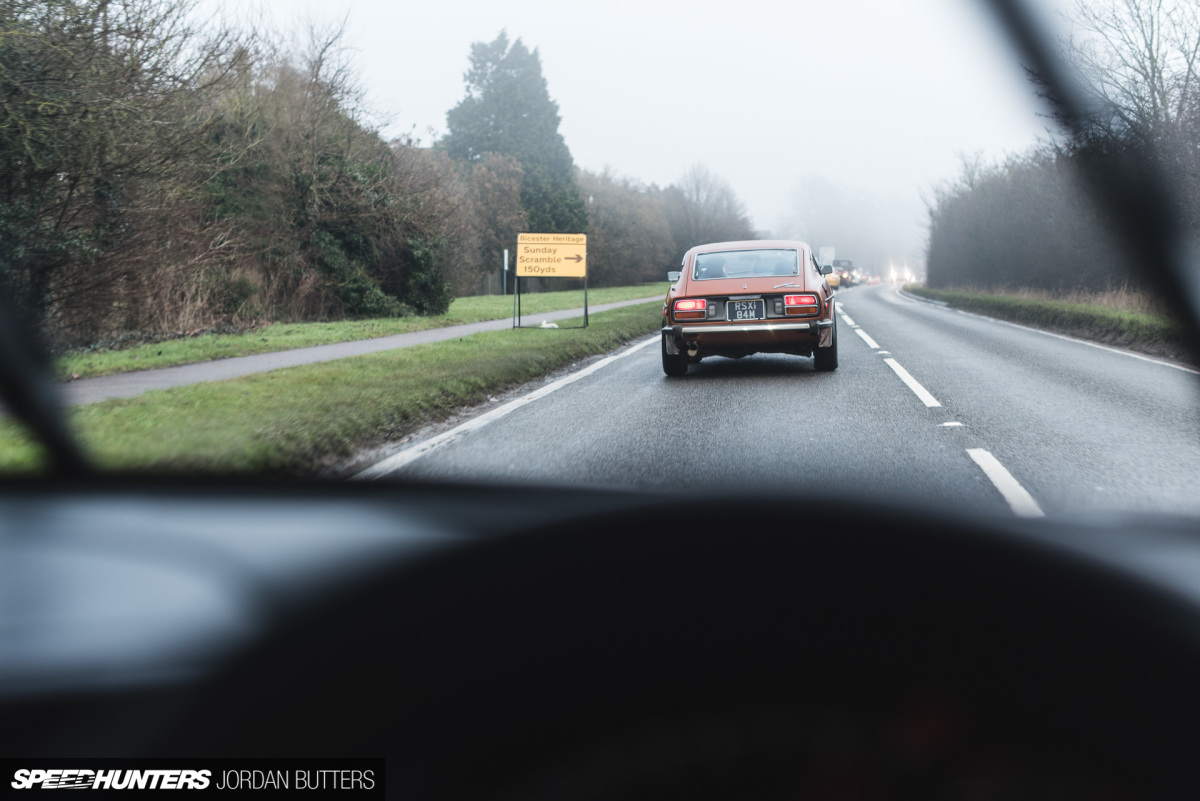 I last visited Bicester Heritage around this time last year, for 2016's inaugural Sunday Scramble. At the time it was all but a wash out; the attendance was good, but the precipitation put many off showing up. Thankfully, this year's event was slightly drier, and the size and contents of the queue as I pulled into the site was a great indicator of what I'd find inside.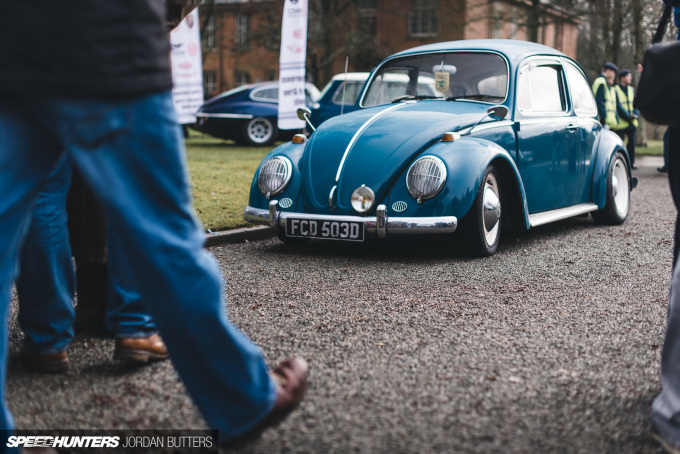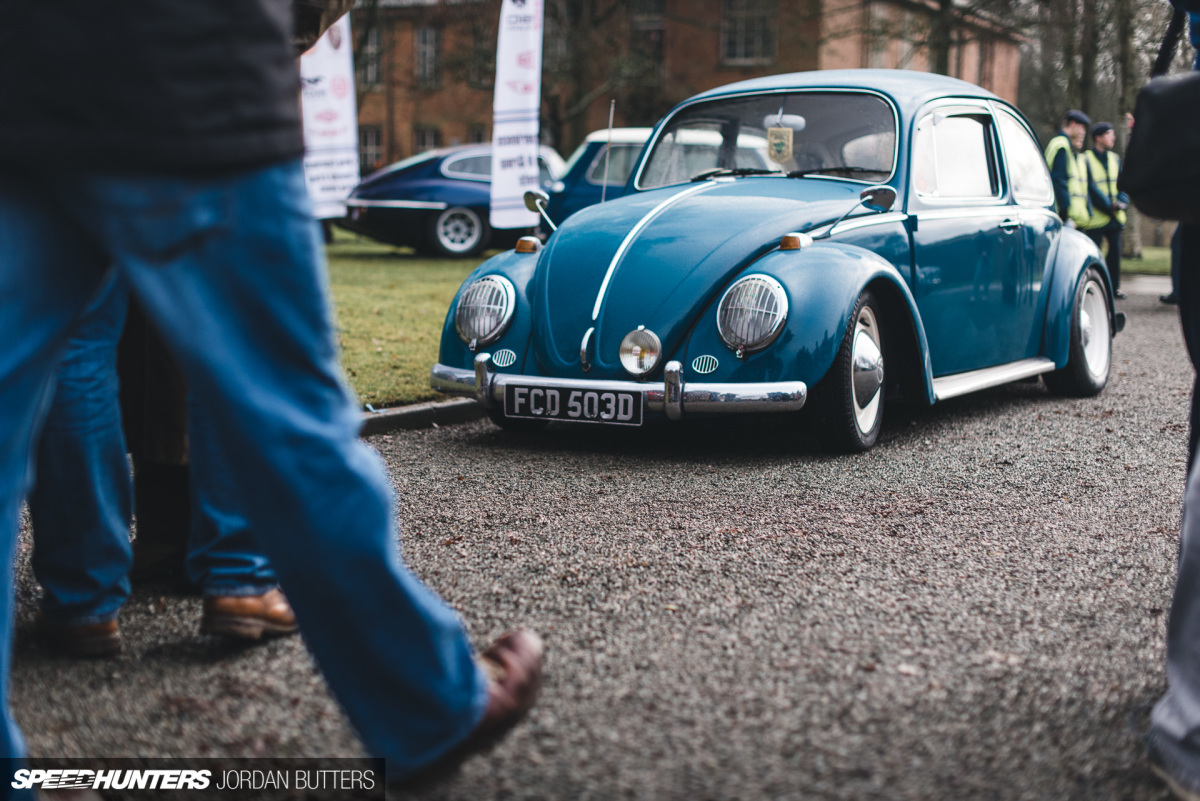 Some background if you're unfamiliar with the setting – Bicester Heritage is a business park that occupies a former RAF base in Oxfordshire. It's not just any old business park, however. It only houses businesses of a certain calibre that cater exclusively for classic cars, motorcycles and aeroplanes. The focus is on restoring the site back to its former wartime glory, with period-correct buildings, fittings and well-presented avenues connecting the site. The vision goes even further, with the team behind Bicester Heritage also creating educational and apprenticeship opportunities to ensure that the craft of building and maintaining classics and performance cars is kept alive for future generations.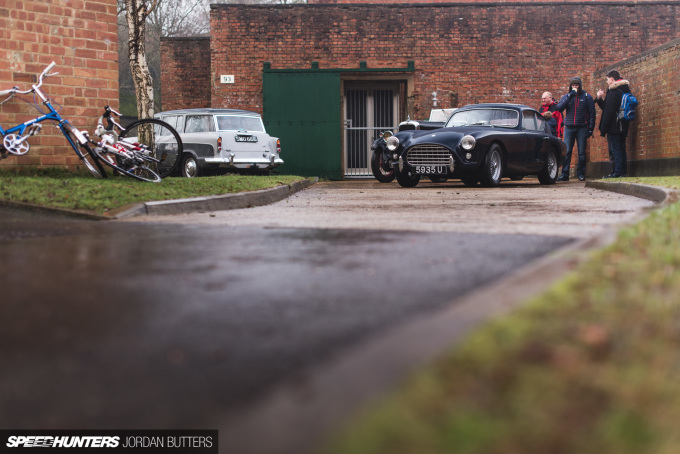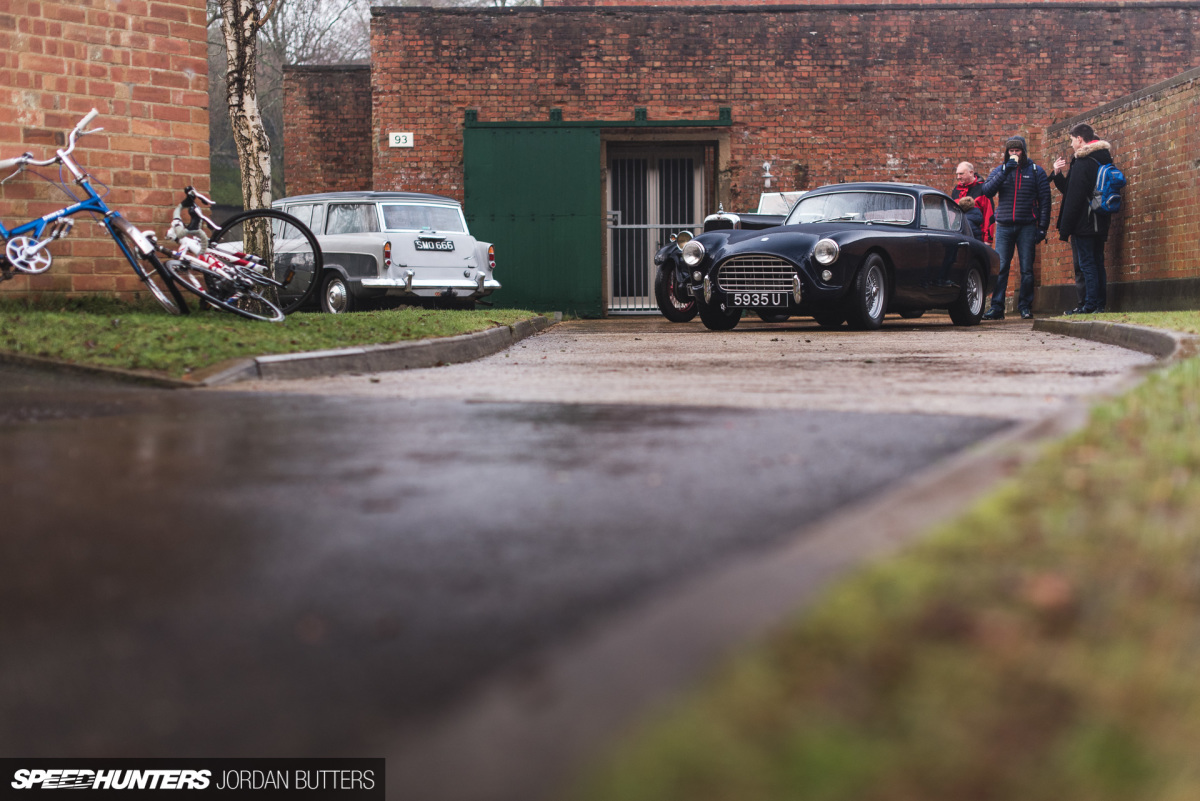 It's supported not only by the businesses on-site, and events like this, but also with backing from Historic England. In an age whereby car culture sits frustratingly low down the list of priorities when it comes to funding, Bicester Heritage is a real gem. A rarity.
It's somewhere for enthusiasts to buy, build, meet and share their cars.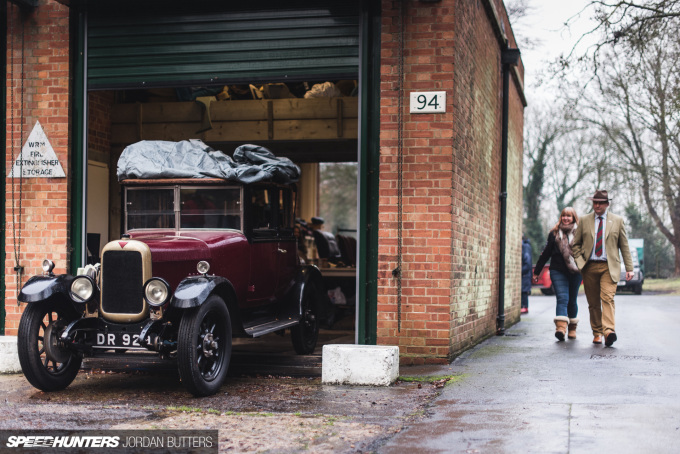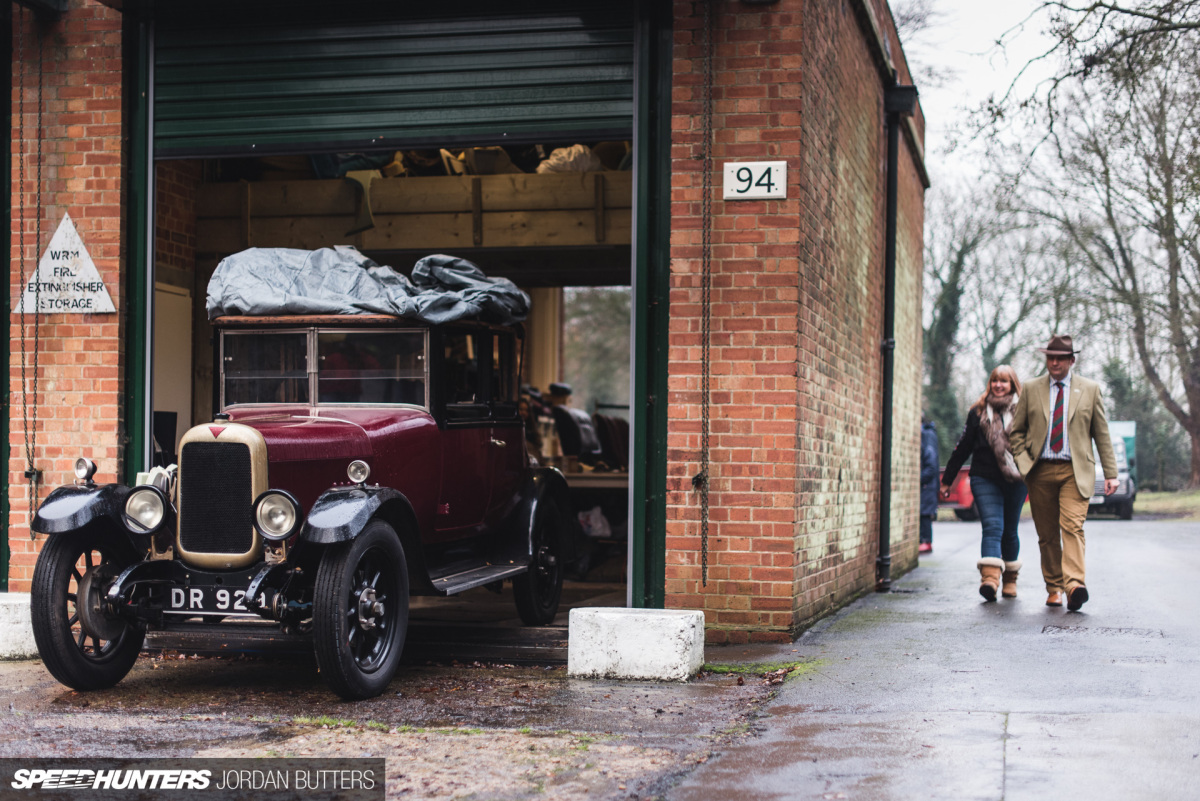 Scattered around the old offices, workshops, warehouses and hangars on the site you'll find no fewer than 22 independant businesses that cater for all things vintage. From bespoke hand-made car radiator manufacturers to specialist vehicle storage units, interior upholsterers, race workshops and car sales. If you love classic cars then Bicester Heritage is your spiritual home, you just might not know it yet.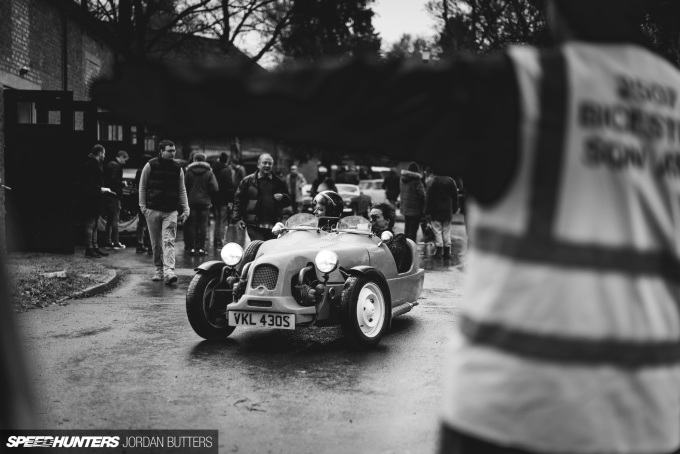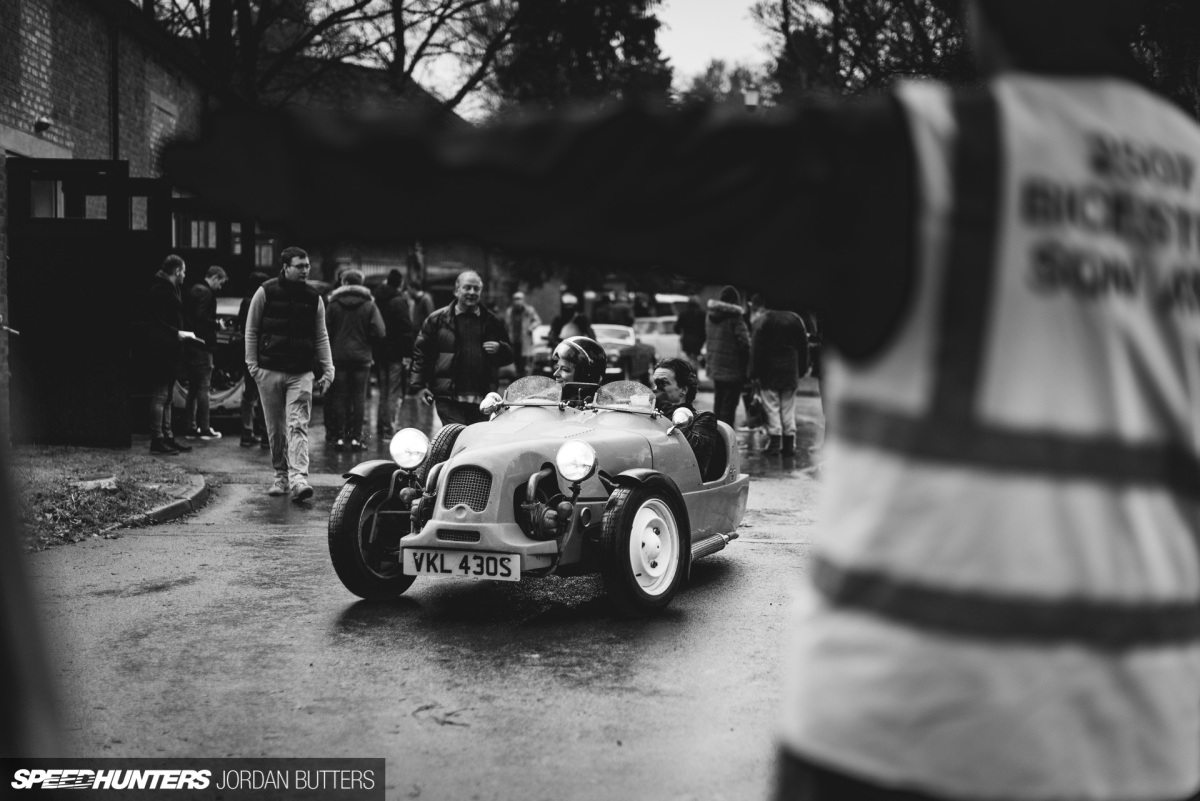 While there are three Sunday Scramble events throughout the year to attend, I've an affection towards January's Scramble. After the lull of the Christmas break it's as good as excuse as any to drag the car out of the garage and indulge in a spot of car culture. It seems there were plenty in agreement with this notion, as the turnout was quite incredible.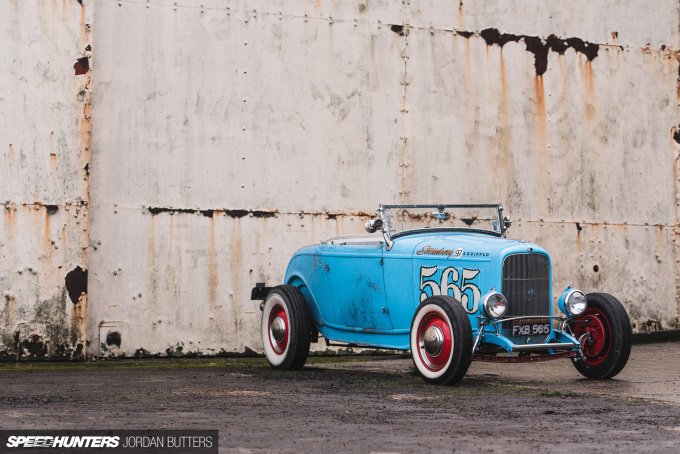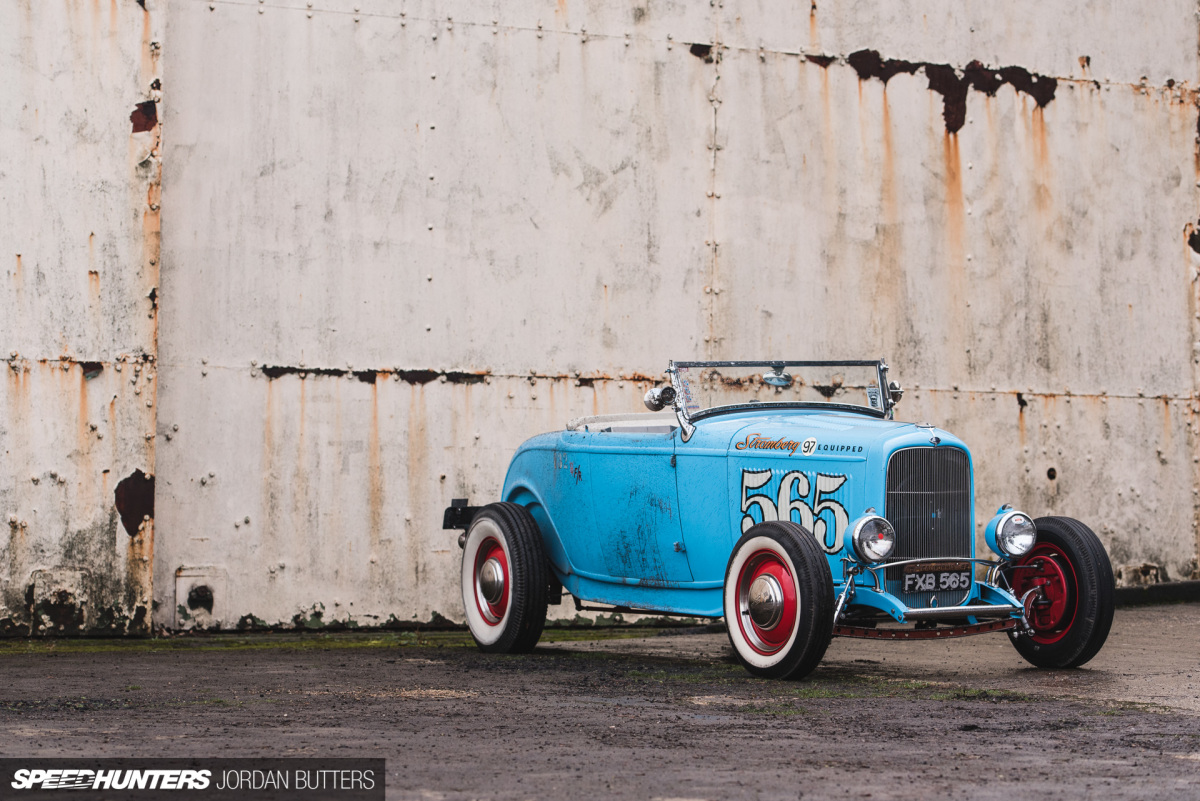 If you didn't spend Sunday morning blasting across the British countryside, face caked in mud in a glorified bathtub, are you even alive?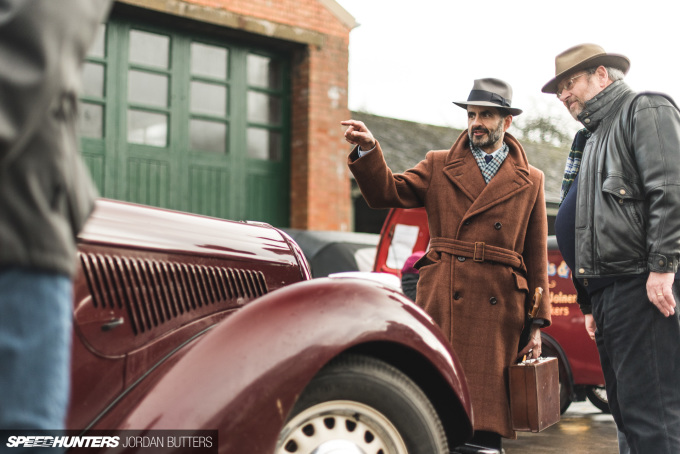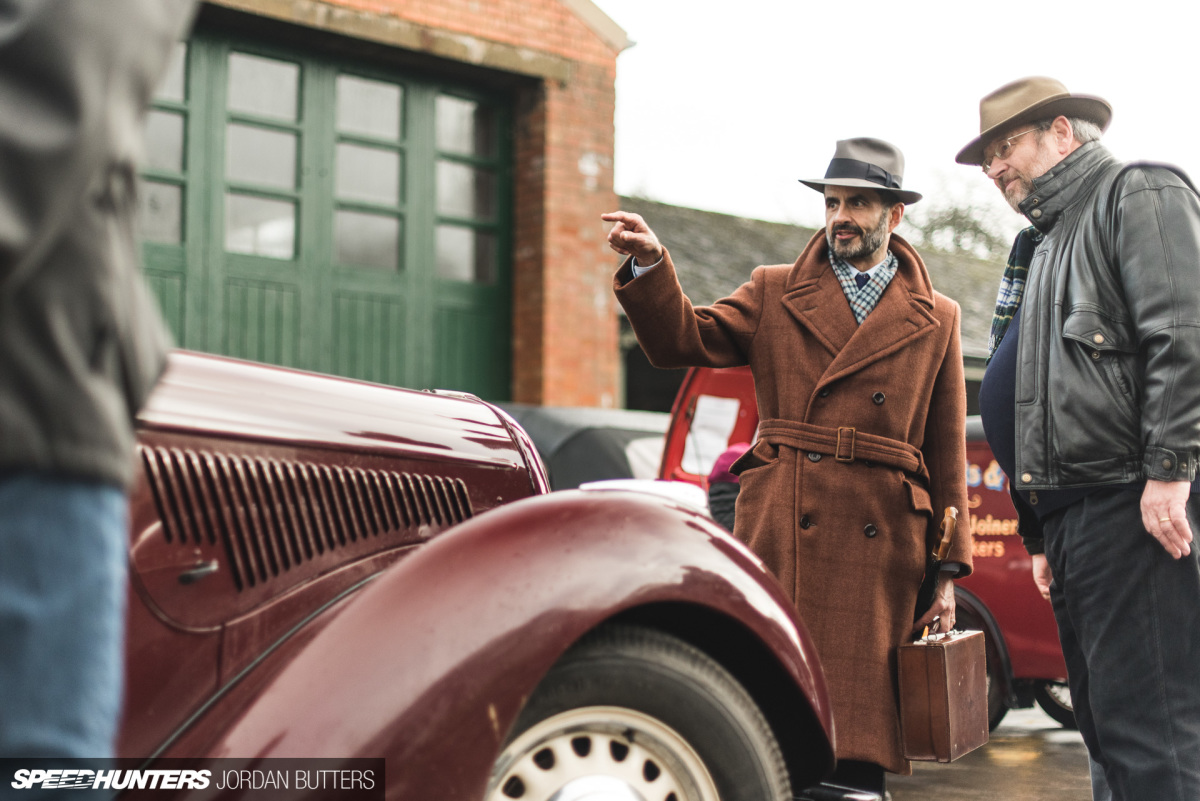 It's an event that's celebrated with brilliant British eccentricity. Many visitors chose to wear period-correct attire to blend in with their surroundings. I'm a big fan of this approach. Much like at Goodwood Revival, although not as strictly enforced, it helps give added authenticity to the event and surroundings.
Imagine Cars & Coffee meets The Imitation Game.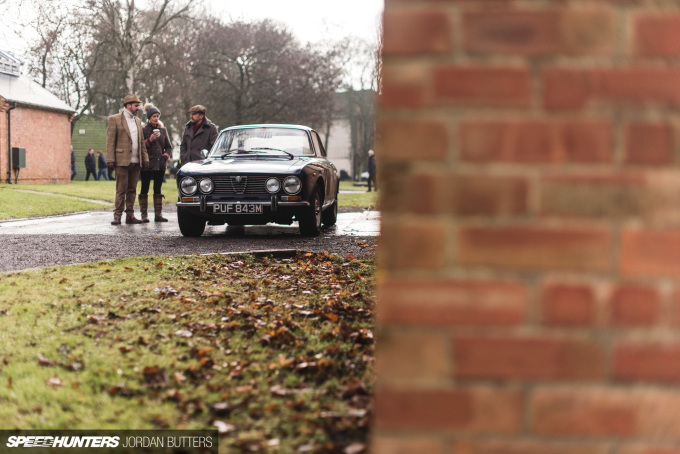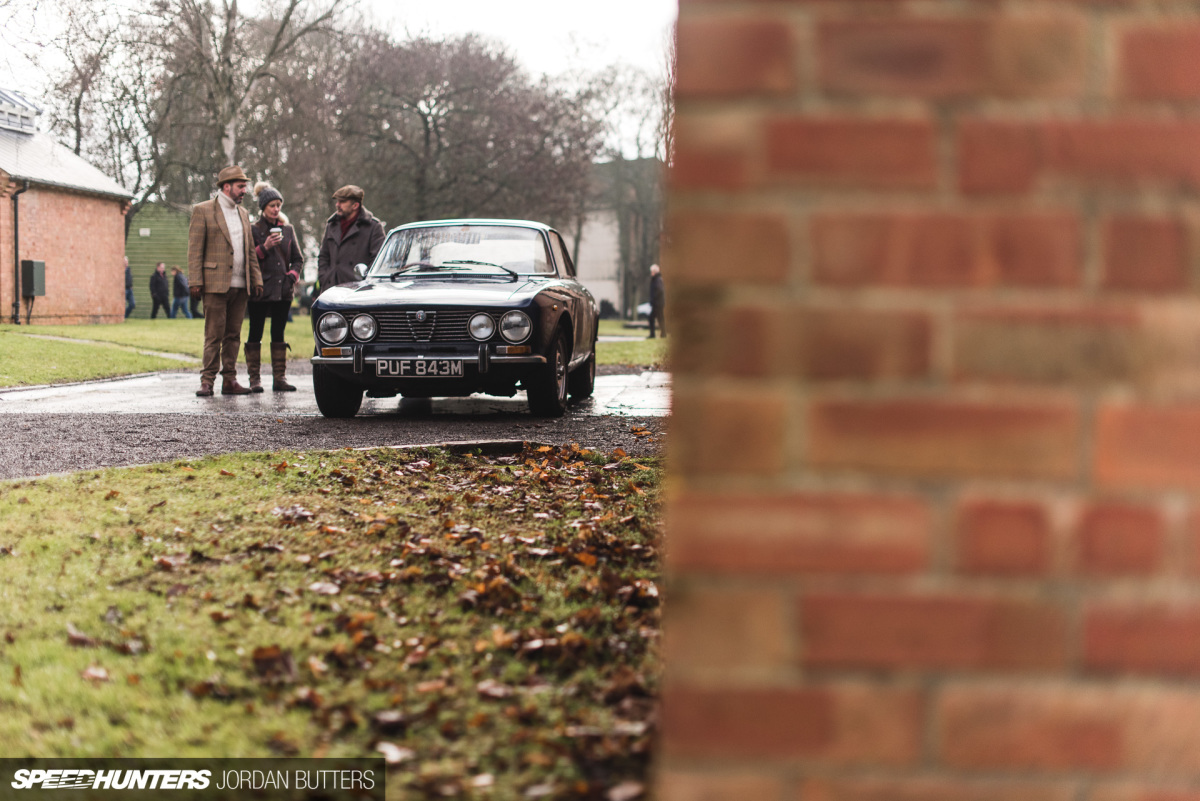 Along with the Home Guard (AKA Dad's Army) patrolling the event too, the attire helps with the aesthetic of the photographs. Tweed is very much Scramble-chic.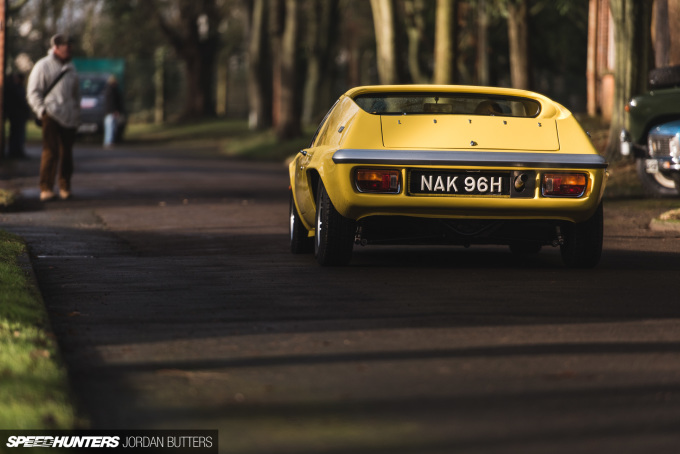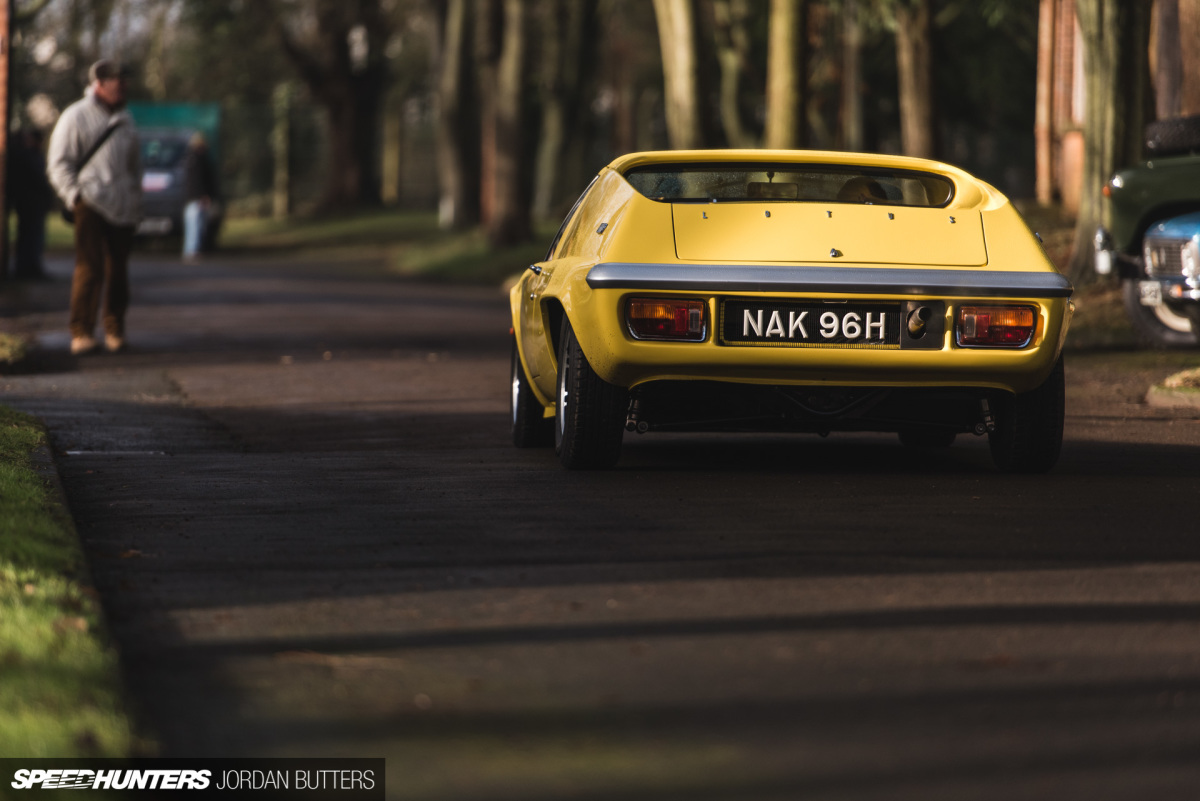 It seems as if cars are constantly switching places, and moving about during the Sunday Scramble. No two laps of the site are the same as cars leave and more arrive, or a classic that's been parked in a less obvious location rolls by en-route to a prime position.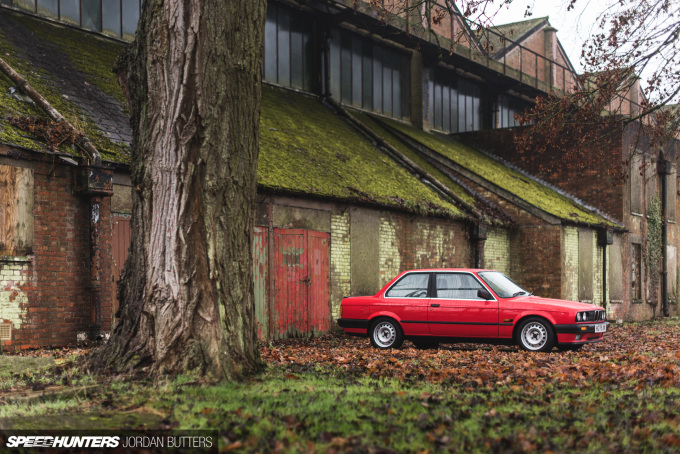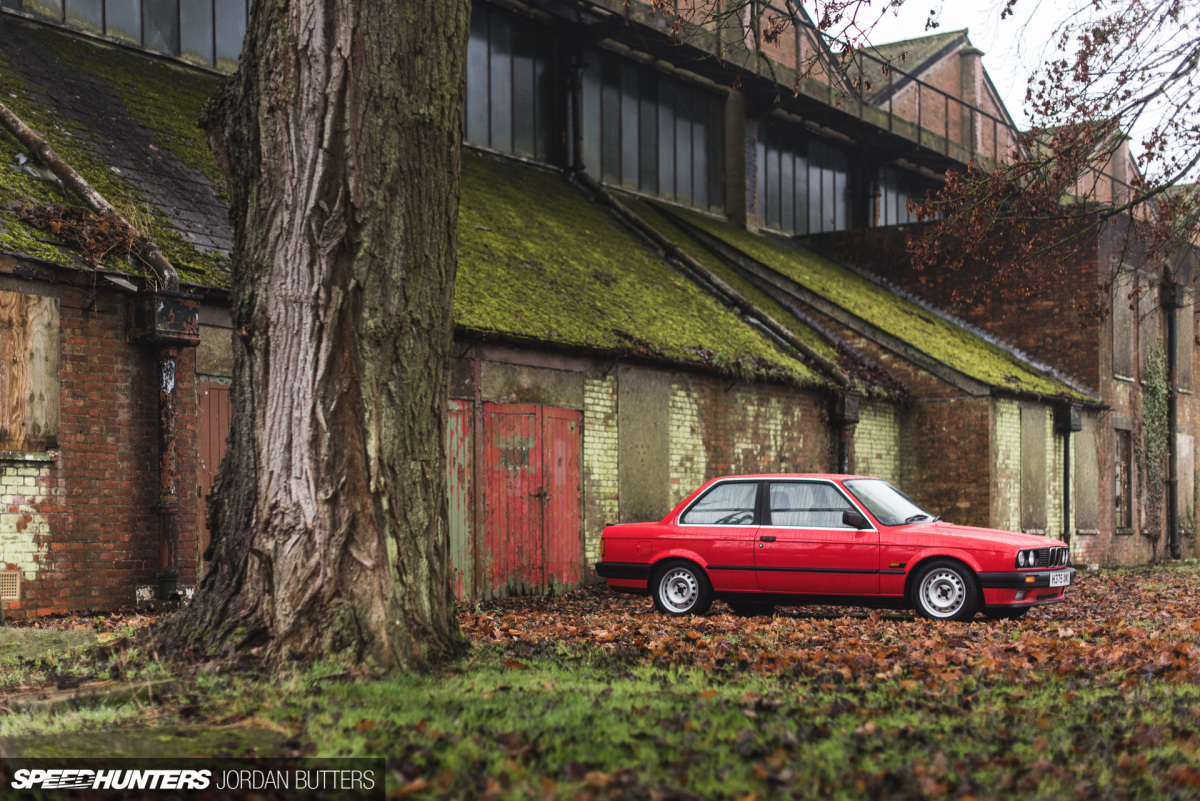 As a result it's possible to see other people's photos of a car that you haven't seen all day, despite covering the site several times over. Or to catch a glimpse of something through the trees on a parallel avenue only to not find it again. Scramble is an automotive treasure hunt.
In addition to this, several of the business that call Bicester Heritage home are open during the meet, giving you a rare chance to poke your nose inside the goings on of the workshops and showrooms.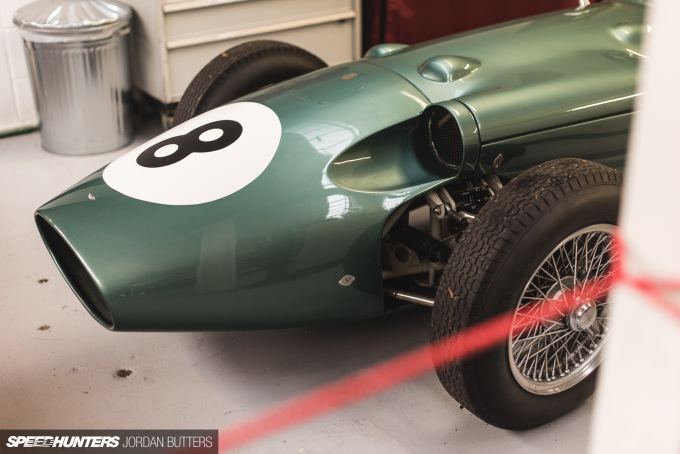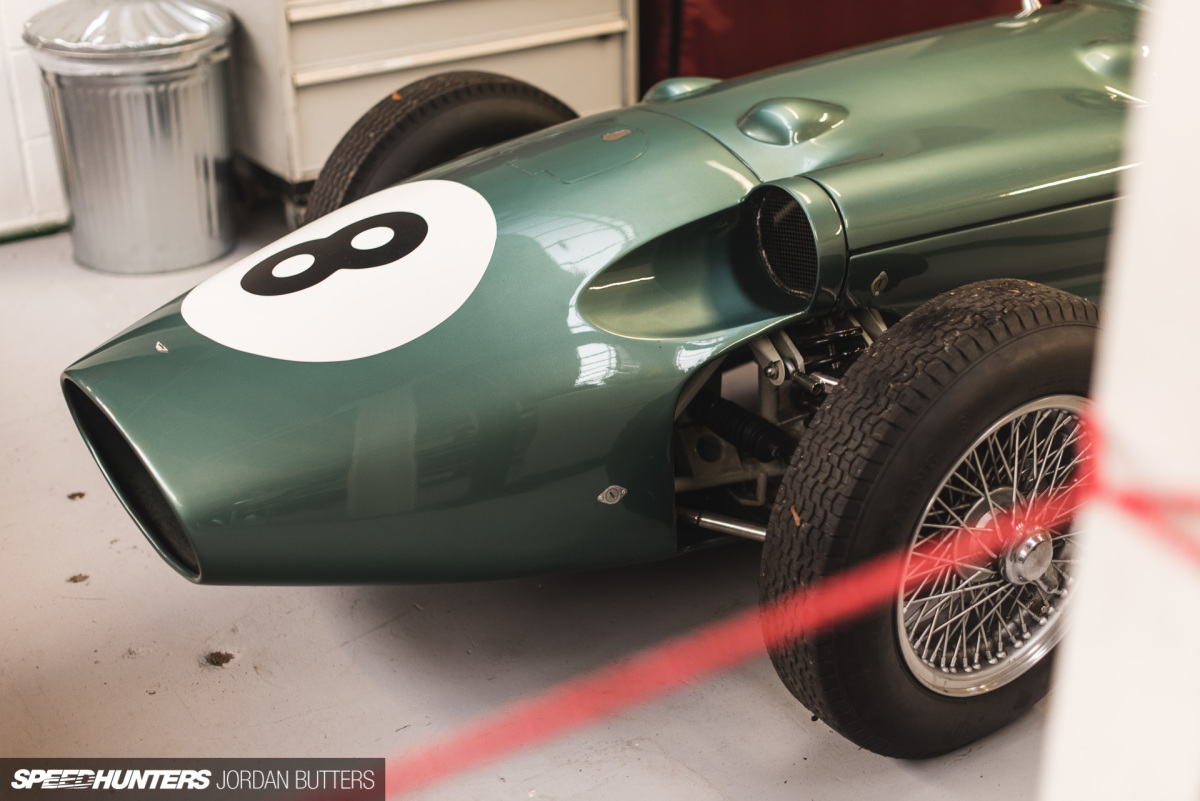 Last time I was here I thoroughly enjoyed nosing around Classic Performance Engineering's workshop and this year was no different.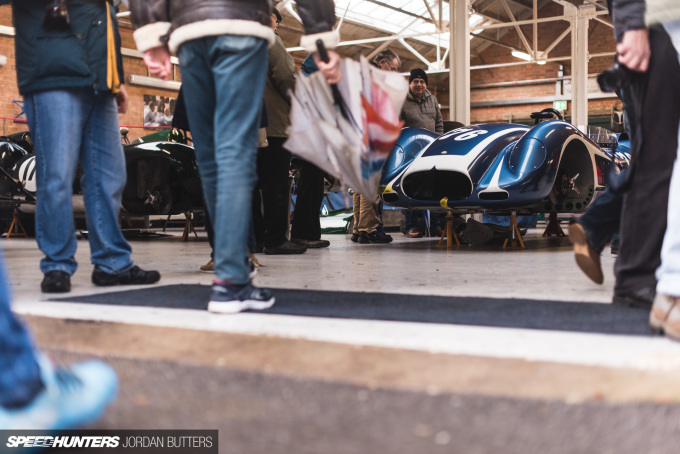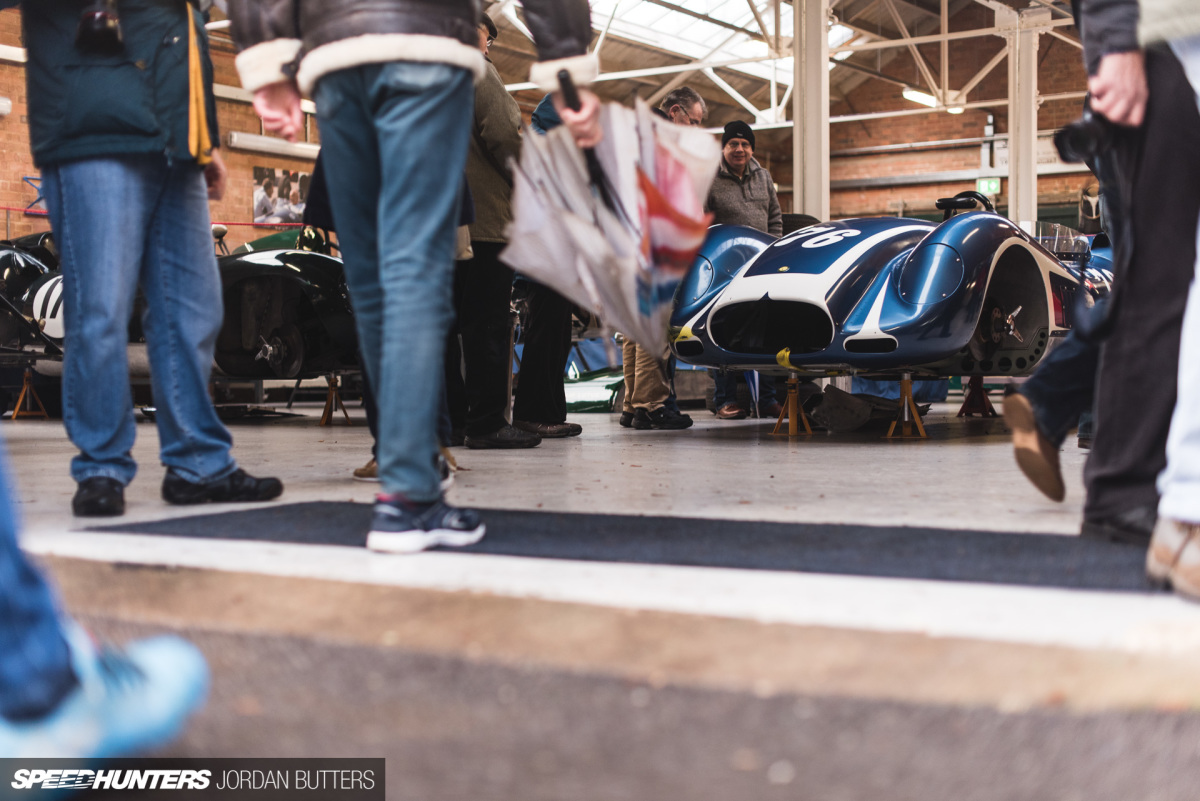 Inside you can always find an eclectic mix of machines in various states of repair. This blue Lister had taken a hefty shunt into something bright yellow along one side, and was awaiting repair.
I also found an E-Type Jaguar relieved of its running gear, and several historic cars that are outside of my knowledge scope being restored from the frame upwards.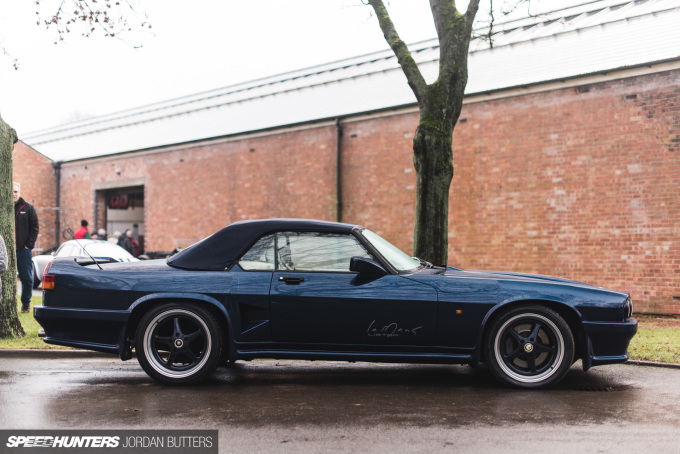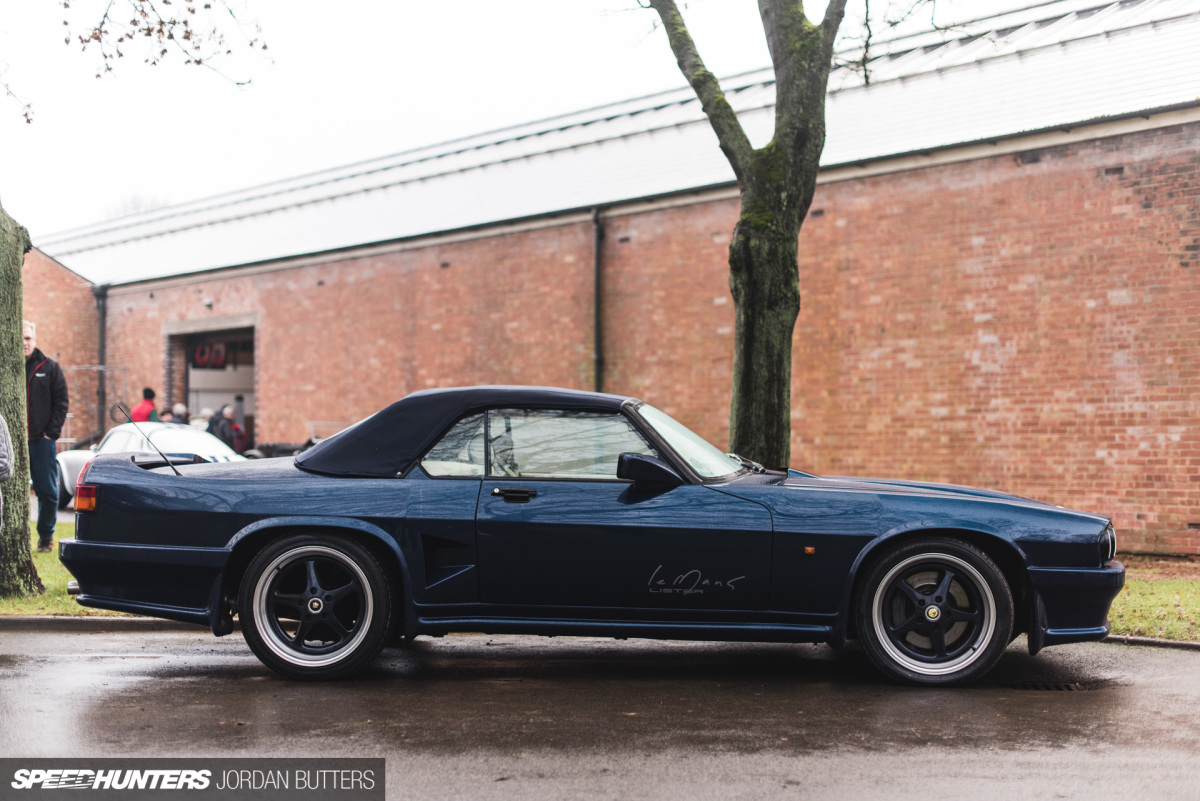 This convertible Lister Jaguar XJ-S was parked just outside and commanded attention. Admittedly, it's a look that's not aged too well, but powered by a 7.0-litre V12 with around 500bhp, and the ability to drop the top, I'd imagine this to be a real head-turner on the road.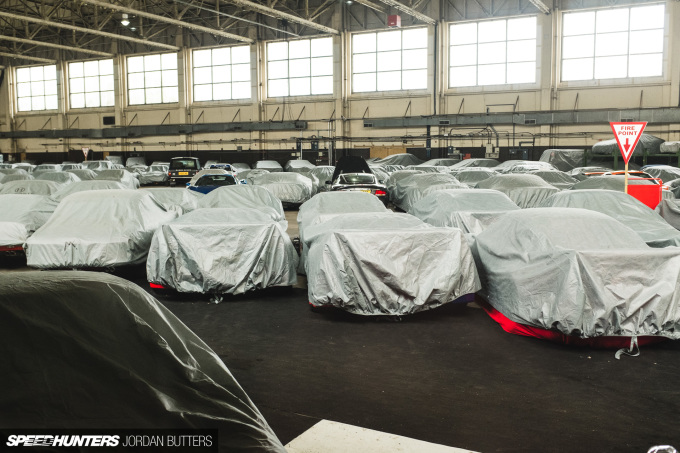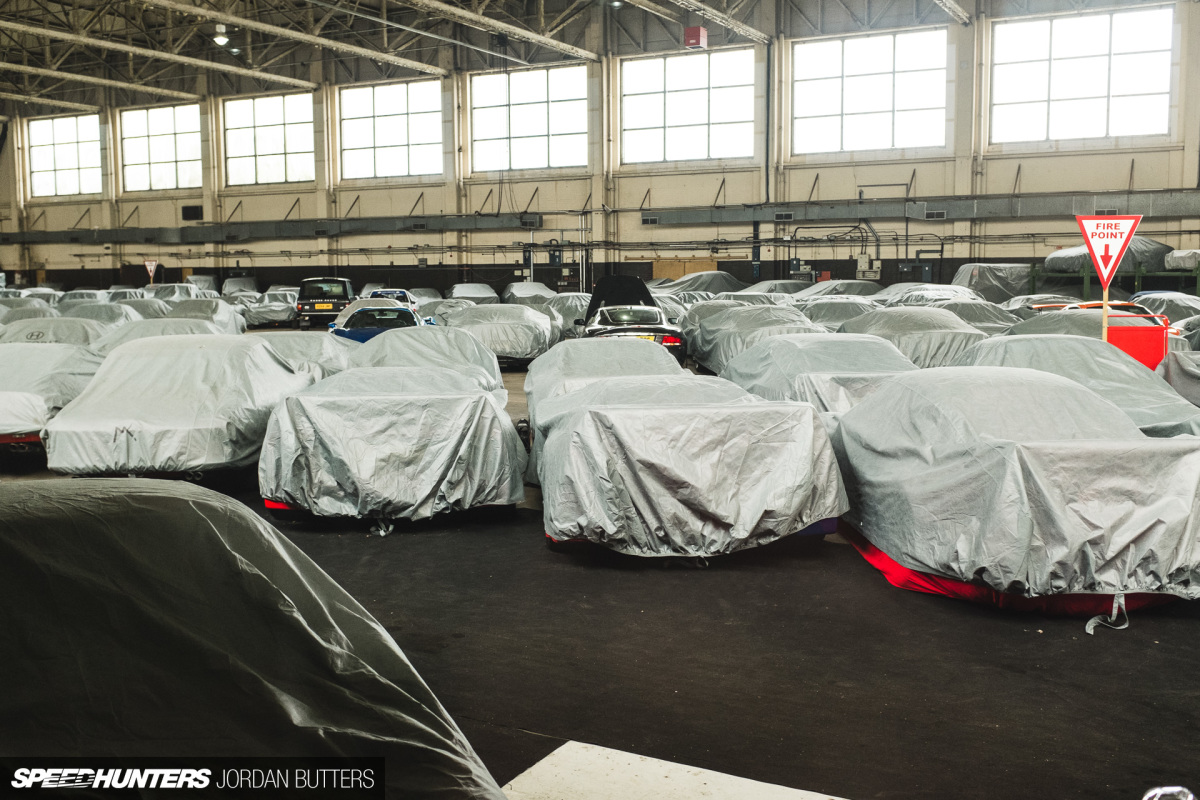 A nearby hangar offers car, motorcycle and plane owners the service of year-round controlled secure storage for their prized possessions. I can't even begin to imagine what the total cumulative value of its occupants is at capacity. The silhouettes are some pretty iconic machines could be made through their protective covers. Anyone recognise the middle two here?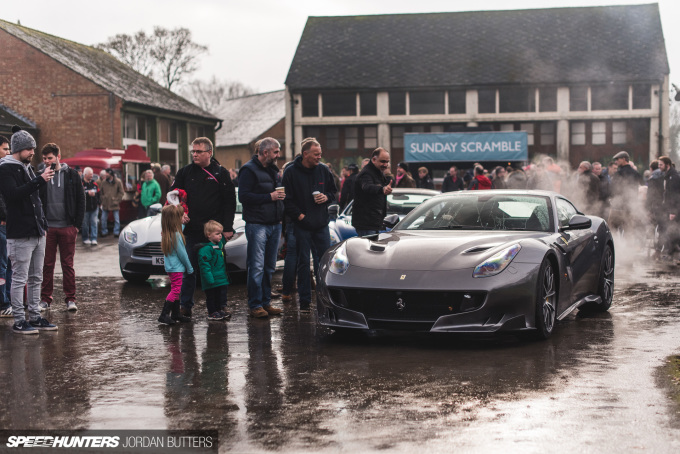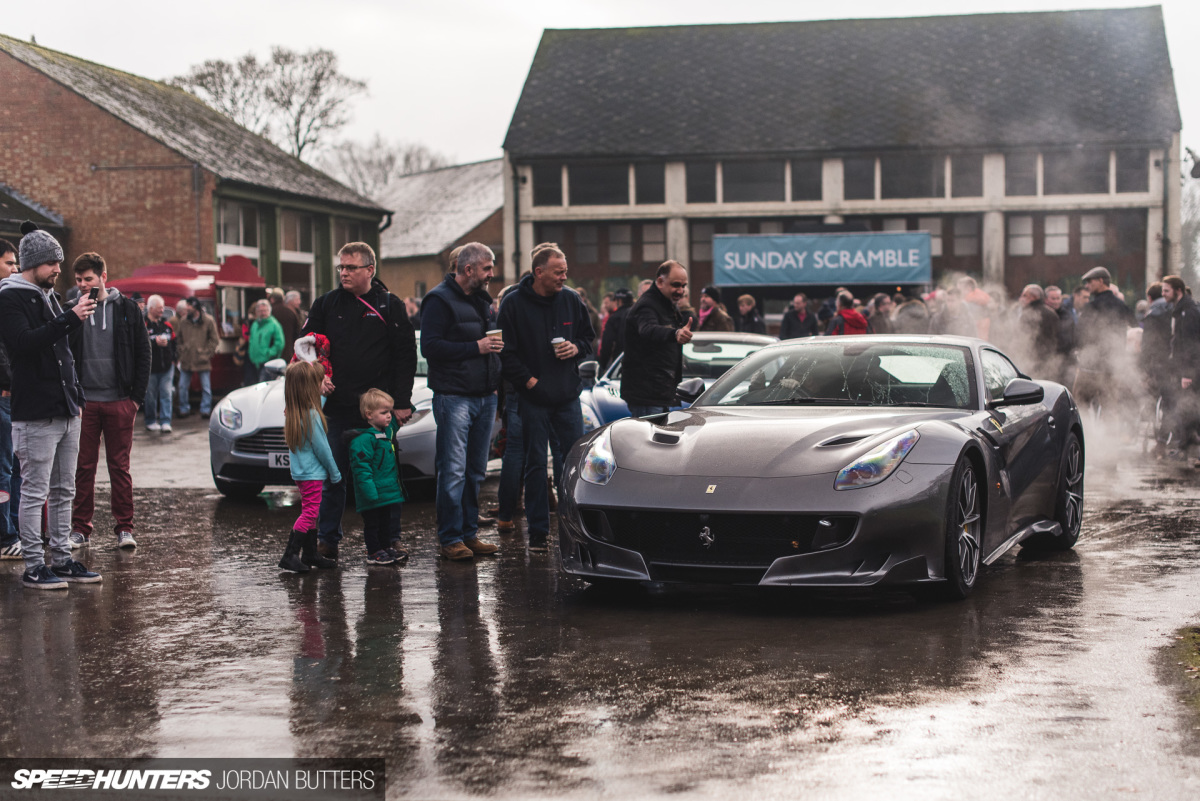 A trio of Ferrari F12 TDFs were making an exit from the breakfast area just as I showed up. I managed to scramble through the crowd of GoPro-wielding supercar YouTubers to get at least one shot off before they departed. I did manage to spot one of them a bit later on for a closer look and the attention to detail when it comes to aerodynamics is impressive. Every scoop, line and fin is precisely positioned to manipulate the airflow over the car. It's a looker too, there's no disputing that.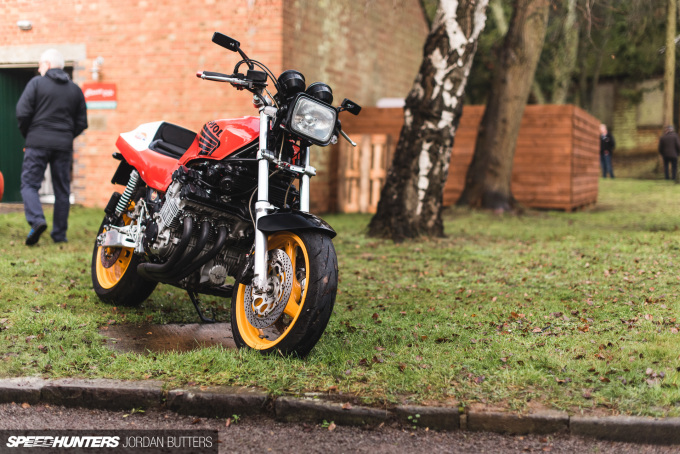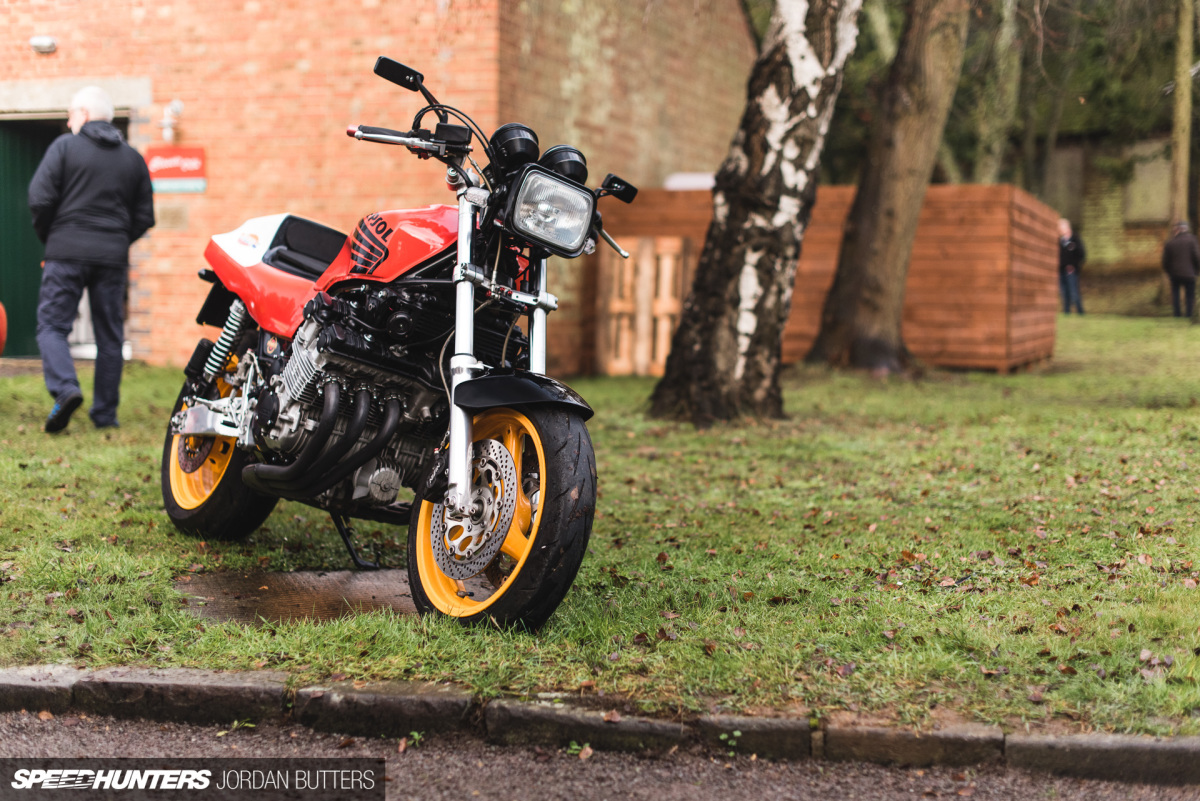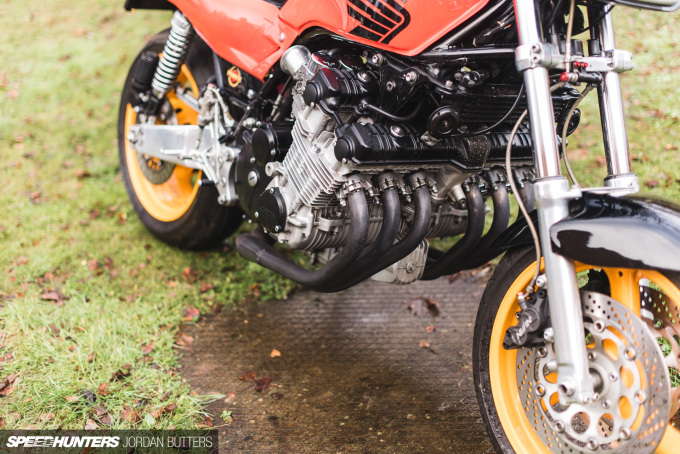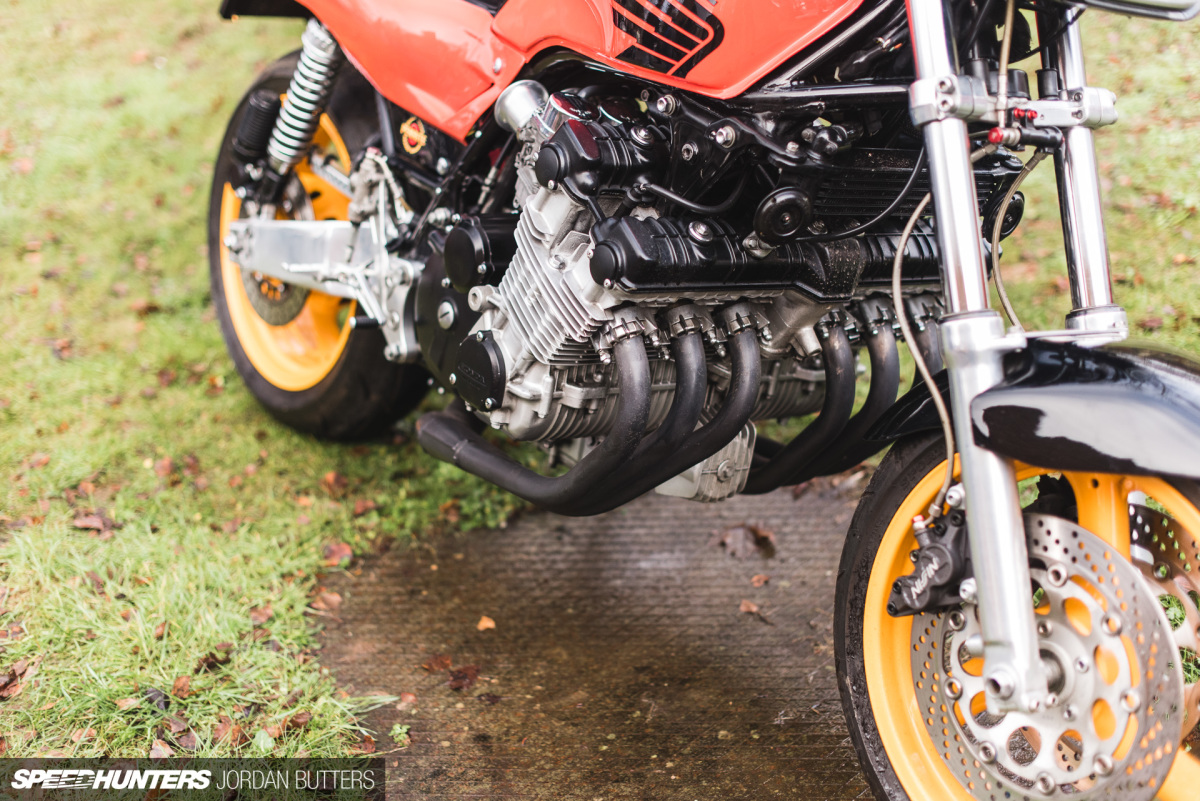 If motorcycles are more your thing then there were a selection scattered around the event. How about this custom street-fighter Honda CBX with its inline six-cylinder 24V engine? It's a shame the CBX wasn't as well received as it should've been.
Party In The Rear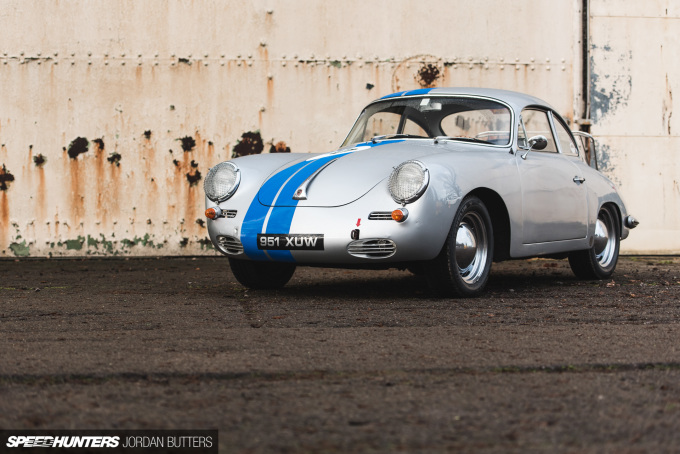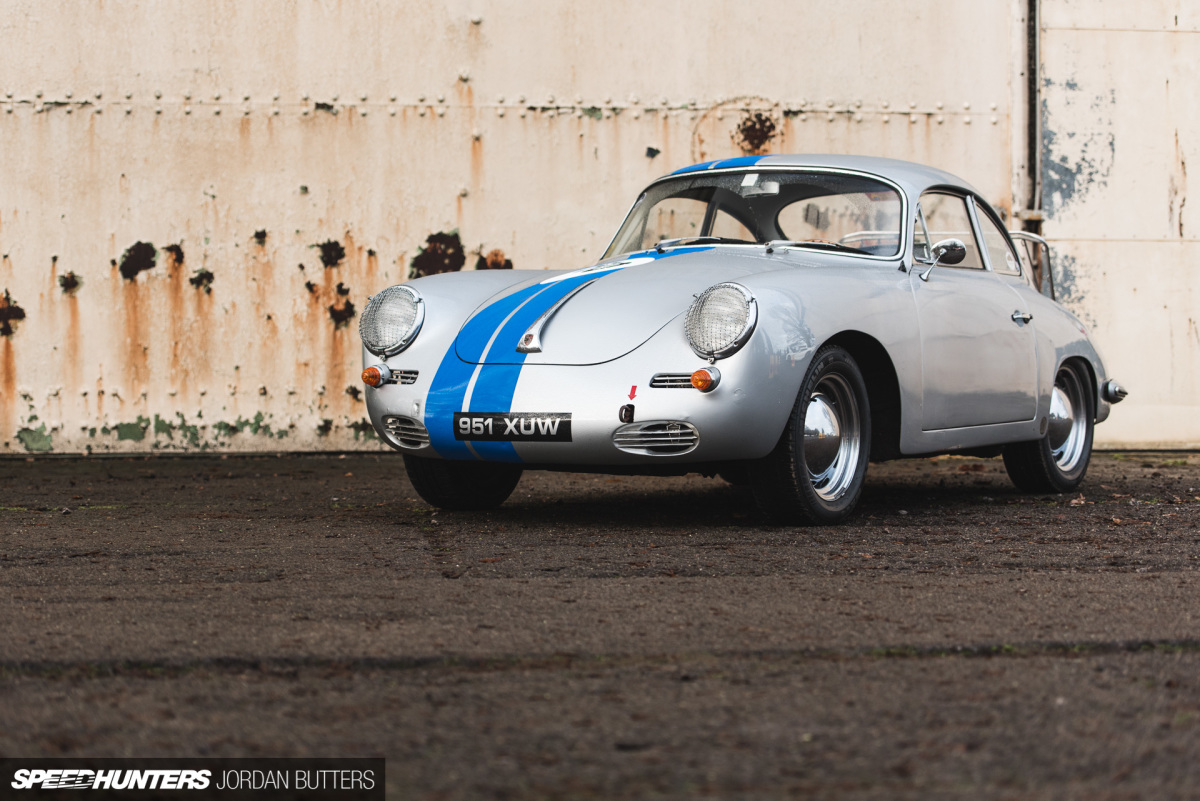 Just around the corner I walked by as a gorgeous diminutive 356A switched parking spaces for a much more pleasing composition against one of Bicester Heritage's many weather-worn RAF hangars.
In fact, a notable point was the sea of Porsches that had turned up for the event. With the Porsche Owners Club out in force there was a wide gamut of cars that spanned the ages.
I'm not sure how to feel about the classic Porsche 'bubble', as it's been called. One on hand I love seeing classic 911s, 356s and even 944s getting this level of recognition, care and attention, but on the flip side there's a part of me that'll be forever slightly bitter about missing the boat.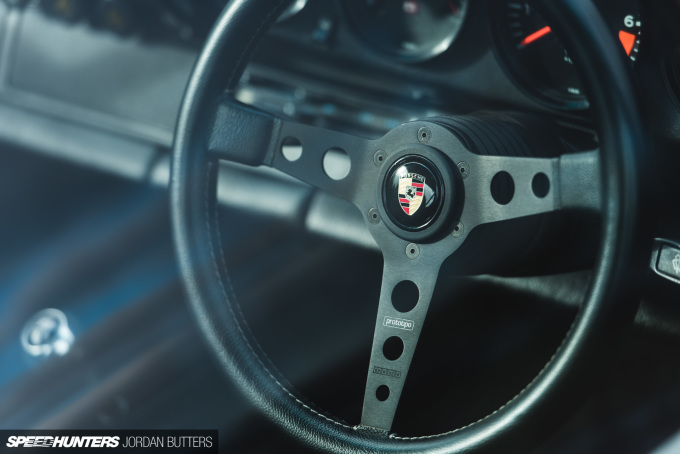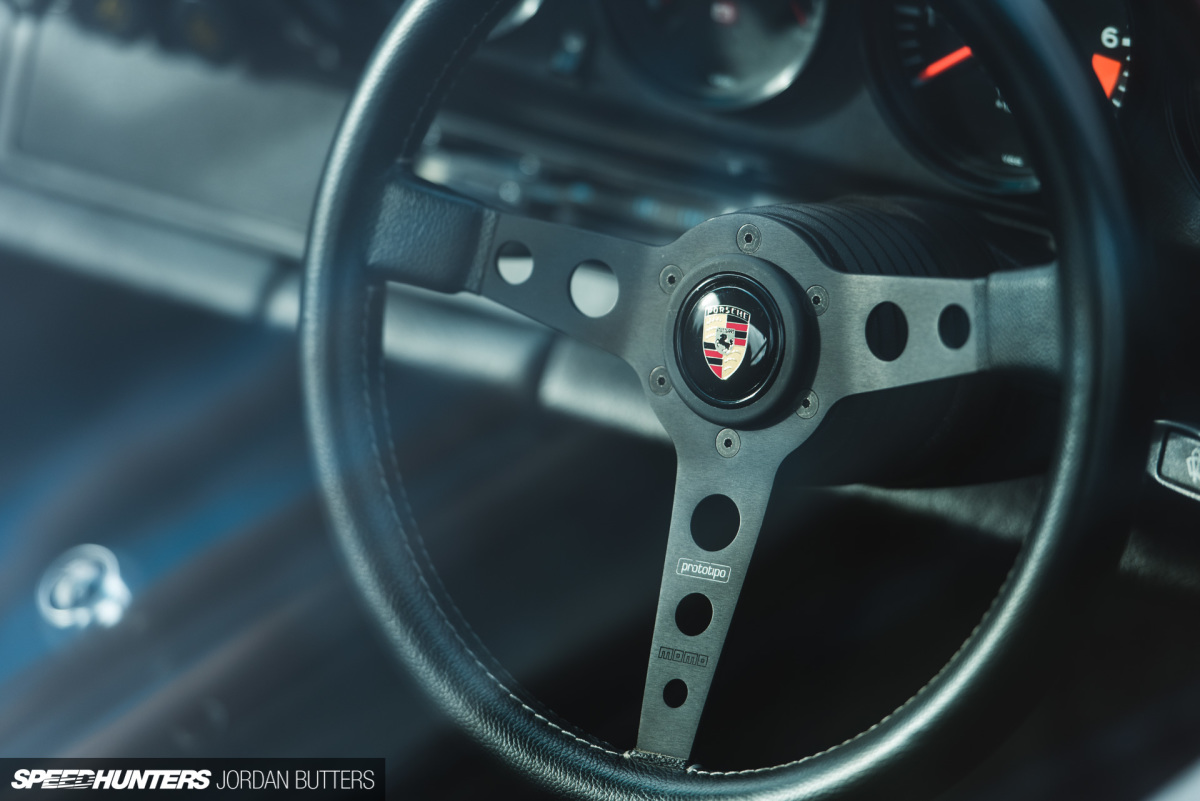 Since owning a '56 VW Beetle as my first car I always longed for its spiritual godfather: a Porsche 911. I very nearly bought a very tidy condition 964 Carrera 2 for the princely sum of £14,500 just before these cars skyrocketed, but pulled out from the purchase amid last-minute jitters about running costs. Had I have bought it and parked it in a garage it'd be worth £35-40,000 now.
Hindsight is a wonderful thing, but do you see why I'm a tiny bit resentful?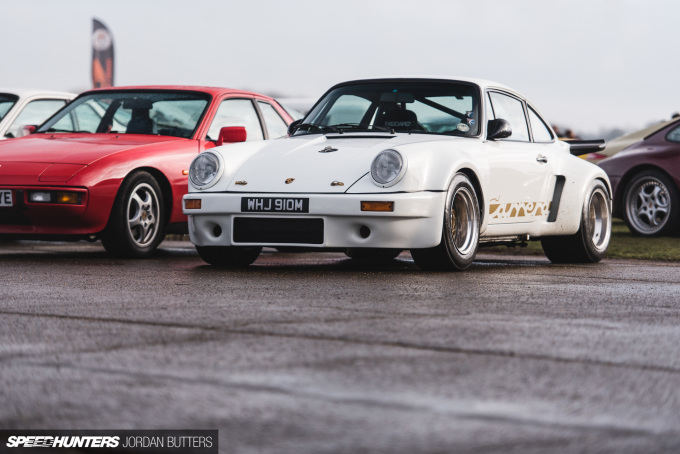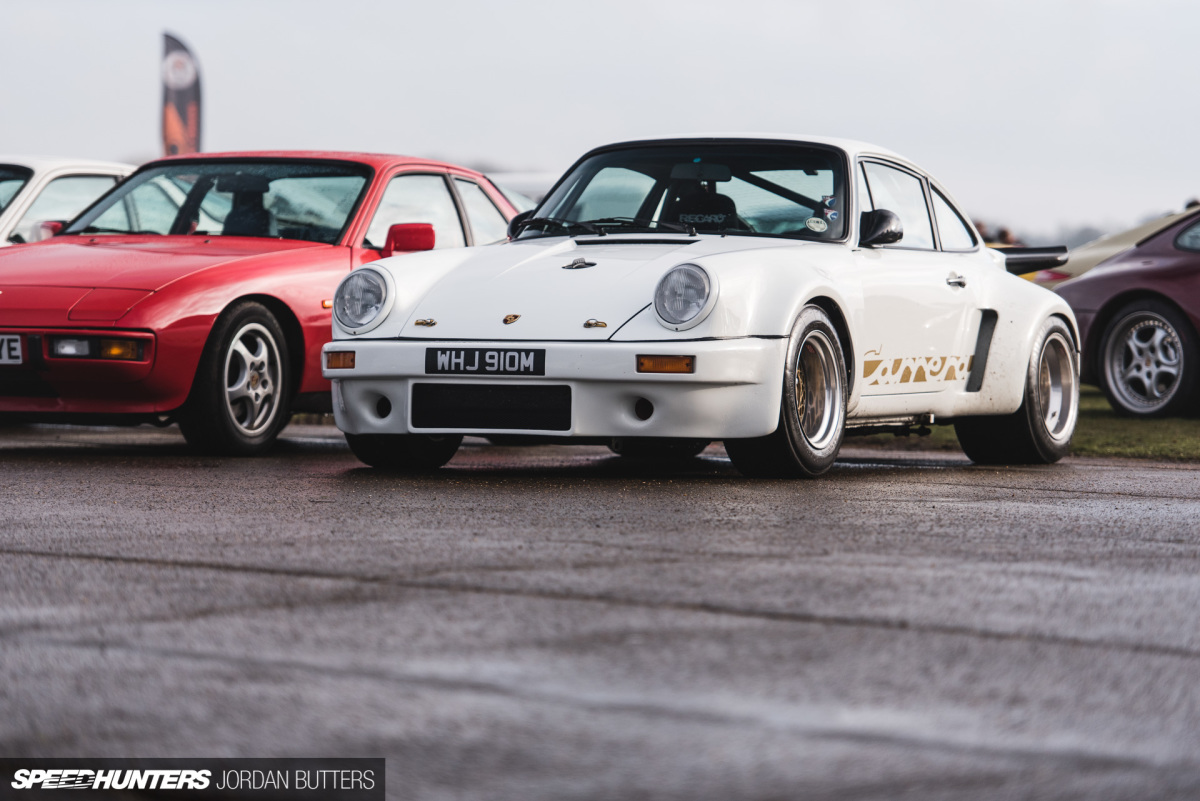 This wide-body Carrera RSR with its deep dish BBS wheels begged for attention from afar. It didn't matter that it was coated in muck and road grime – I'd much rather see a car like this driven than parked in some collection and polished periodically.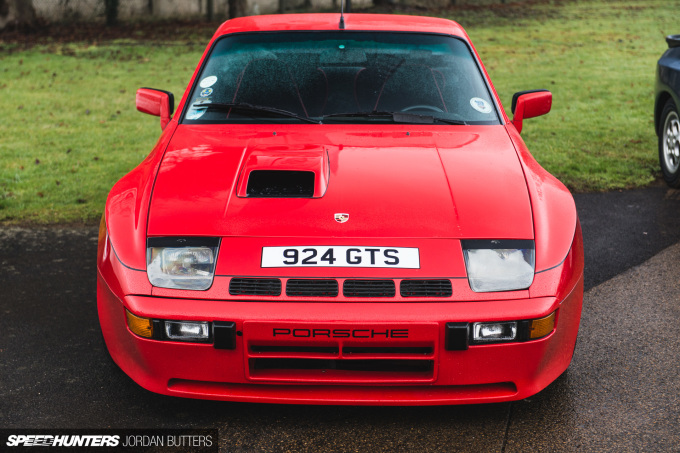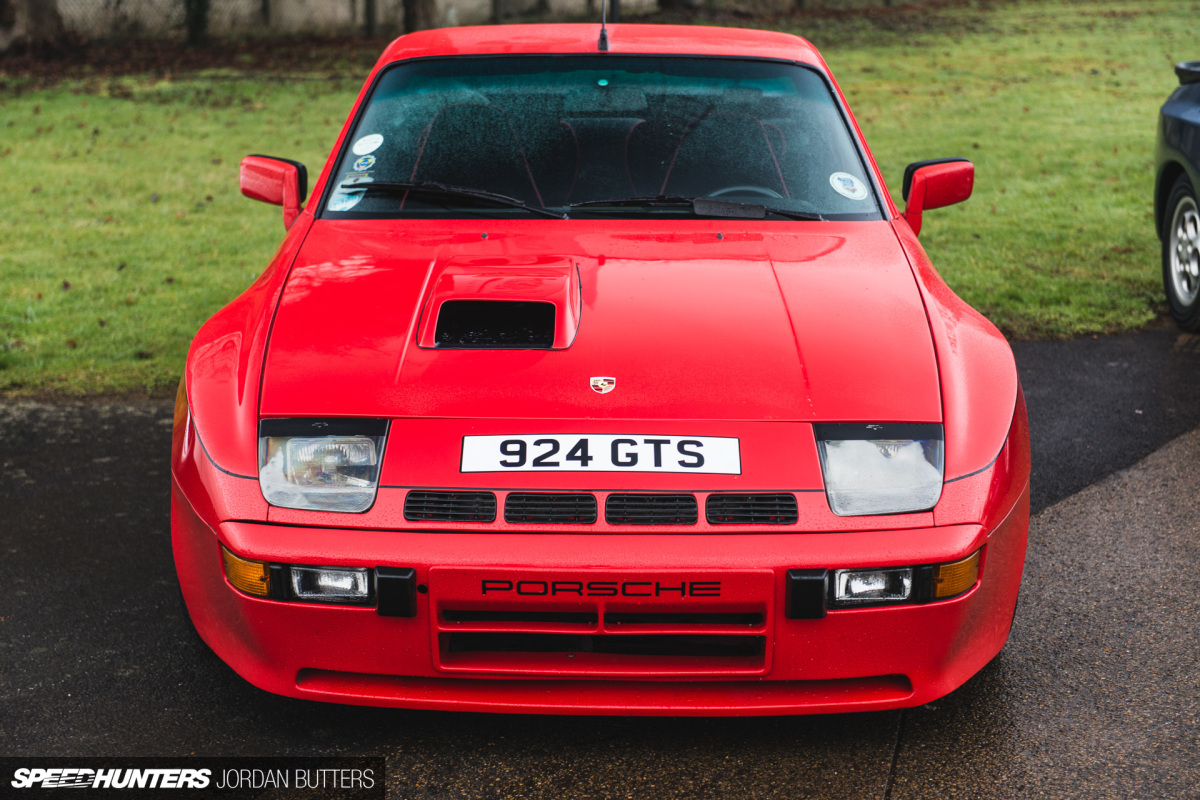 It's easy to skim over anything that isn't a 911 when you're surrounded by so many of Porsche's signature models from different ages, however this gleaming red 924 GTS stood out. I looked around for any signs that it wasn't the real deal but they evaded me. Only around 60 924 GTS were built so it's incredibly rare to see a genuine one out in the wild. Maybe the more Porsche-minded amongst you can identify any telltale signs as to whether this is a genuine GTS or not?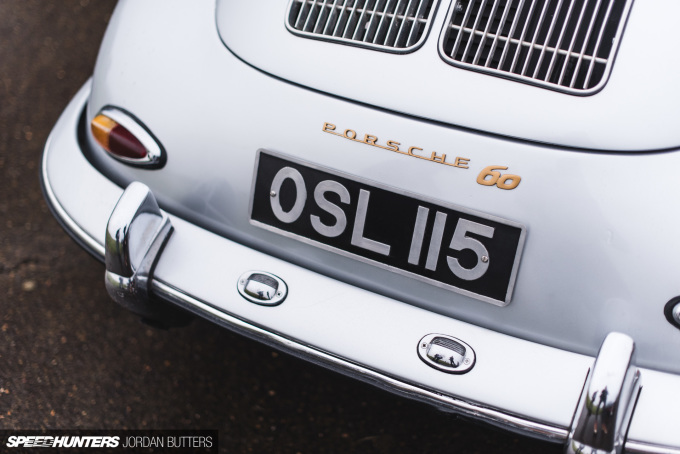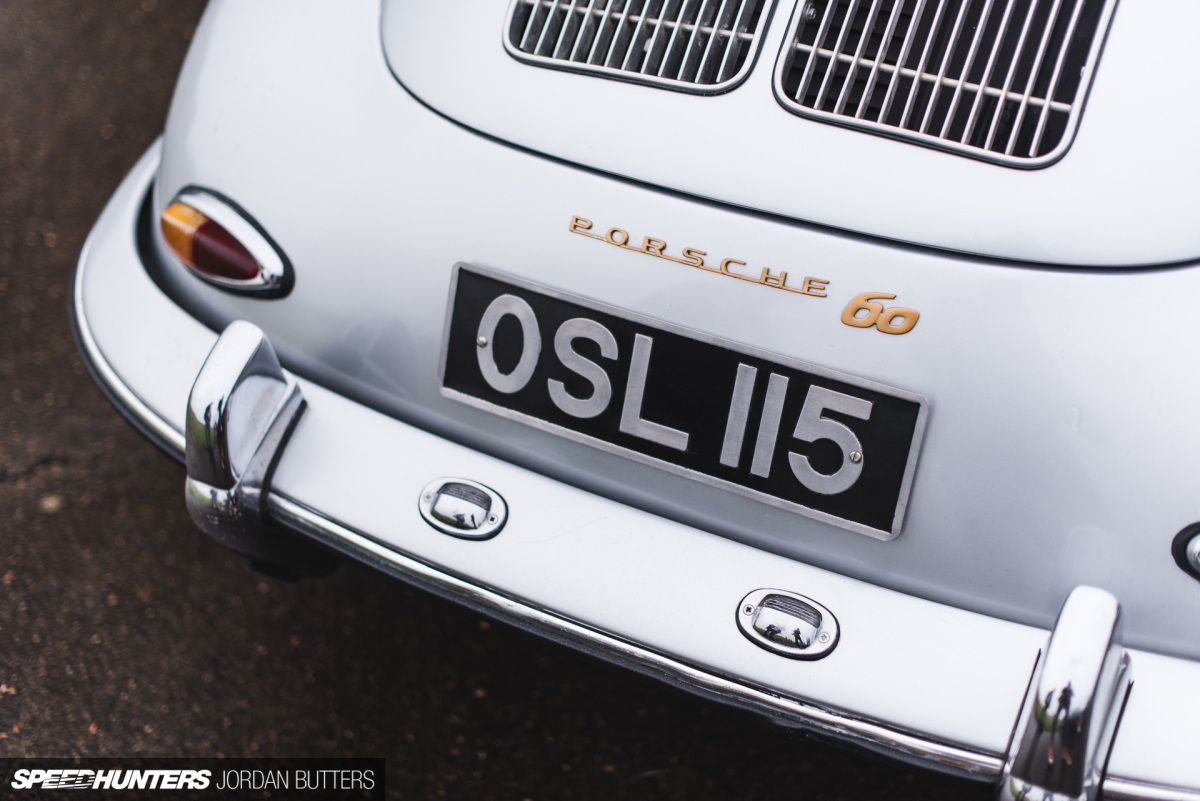 Any classic Porsche is like a magnet for automotive enthusiasts at Sunday Scramble. Within seconds of one parking up it's surrounded by a crowd of onlookers, cameras and phones poised.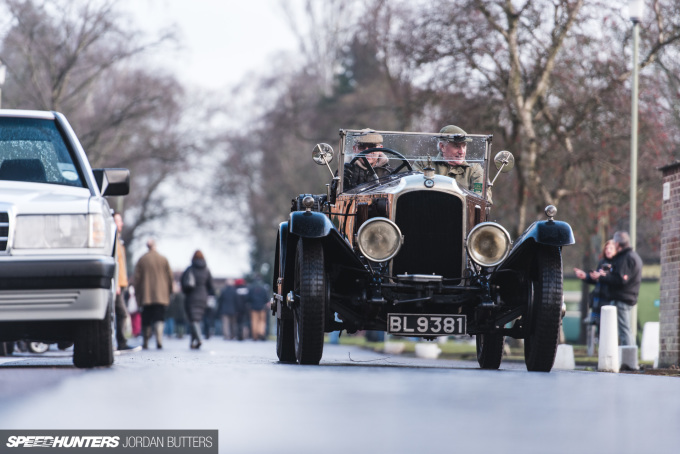 Distracted by Stuttgart's offerings, before I knew it Sunday Scramble was wrapping up, and too soon in my opinion. I felt like I'd only skimmed the surface of all there was to see. With so many buildings, hangars and avenues, and the event constantly ebbing and flowing with cars moving around it's a struggle to take everything in.
More of an excuse to revisit though, right?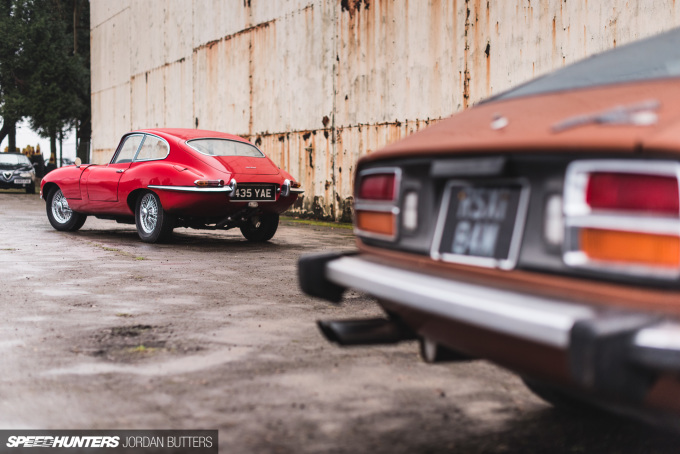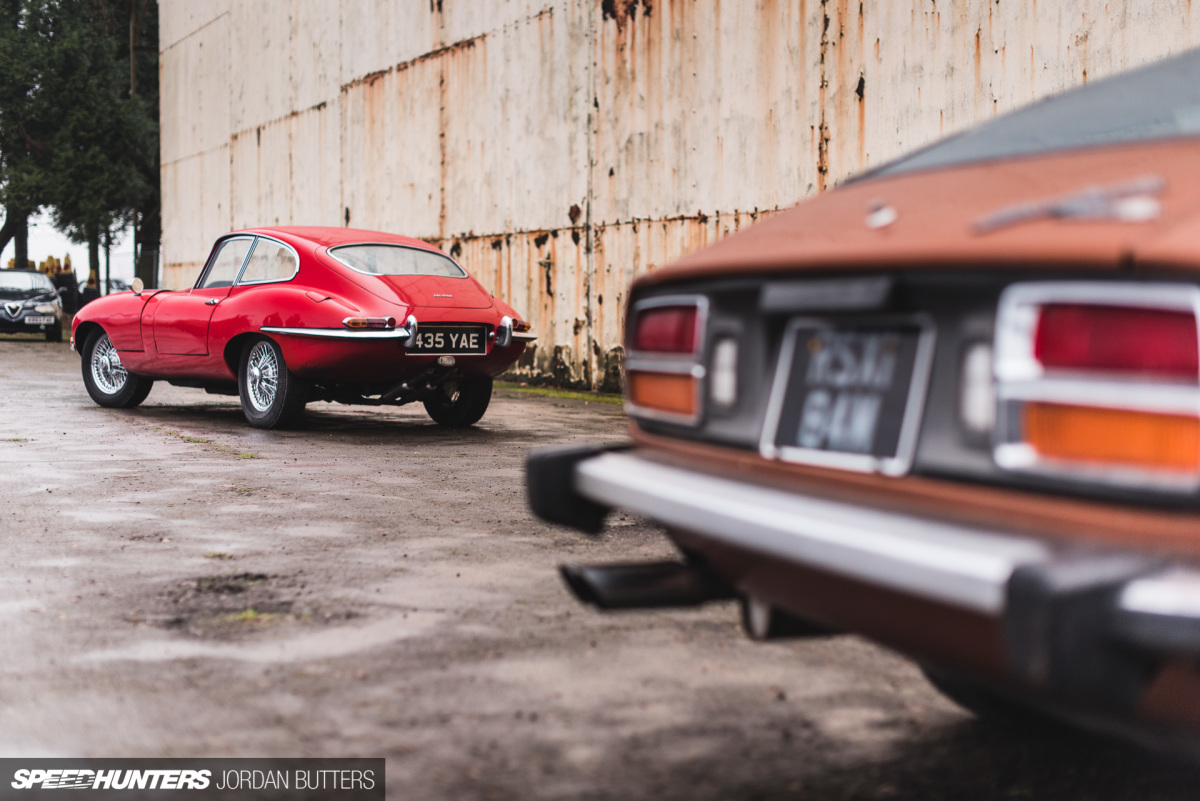 The one thing that was clear to me is that no matter what the weather, car culture in the UK is alive and well. We're a small island that's often collectively guilty of making excuses as to 'why not', however meetings like Sunday Scramble prove that we boast a huge amount of diversity and an approach to automotive culture that ignores the boundaries of genre.
Jordan Butters
Instagram: jordanbutters
Facebook: Jordan Butters Photography
jordan@speedhunters.com
Cutting Room Floor