Fitting Surroundings
It's amazing that you often find yourself searching high and wide for something interesting or fun to see and do, but in doing so you overlook the little gems hidden in plain sight right on your doorstep.
Despite living under an hour from Bicester Heritage in Oxfordshire, I'd surprisingly never heard of the site until a link popped up on social media just before Christmas. I'm always on the lookout for cool and interesting locations to shoot cars in, and Bicester Heritage looked like just that. I knew that I had to check it out at the first opportunity.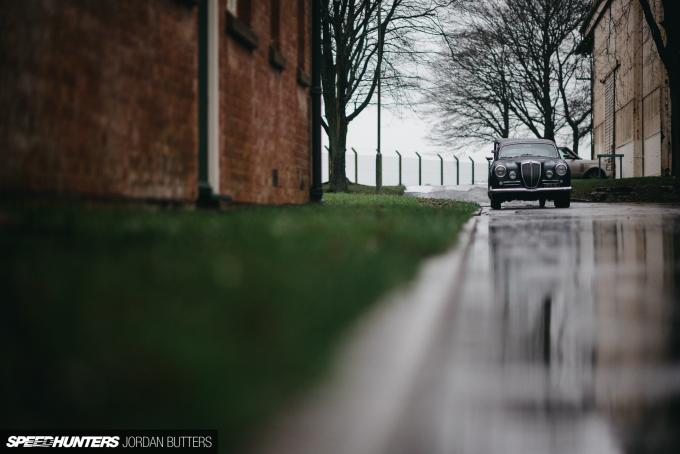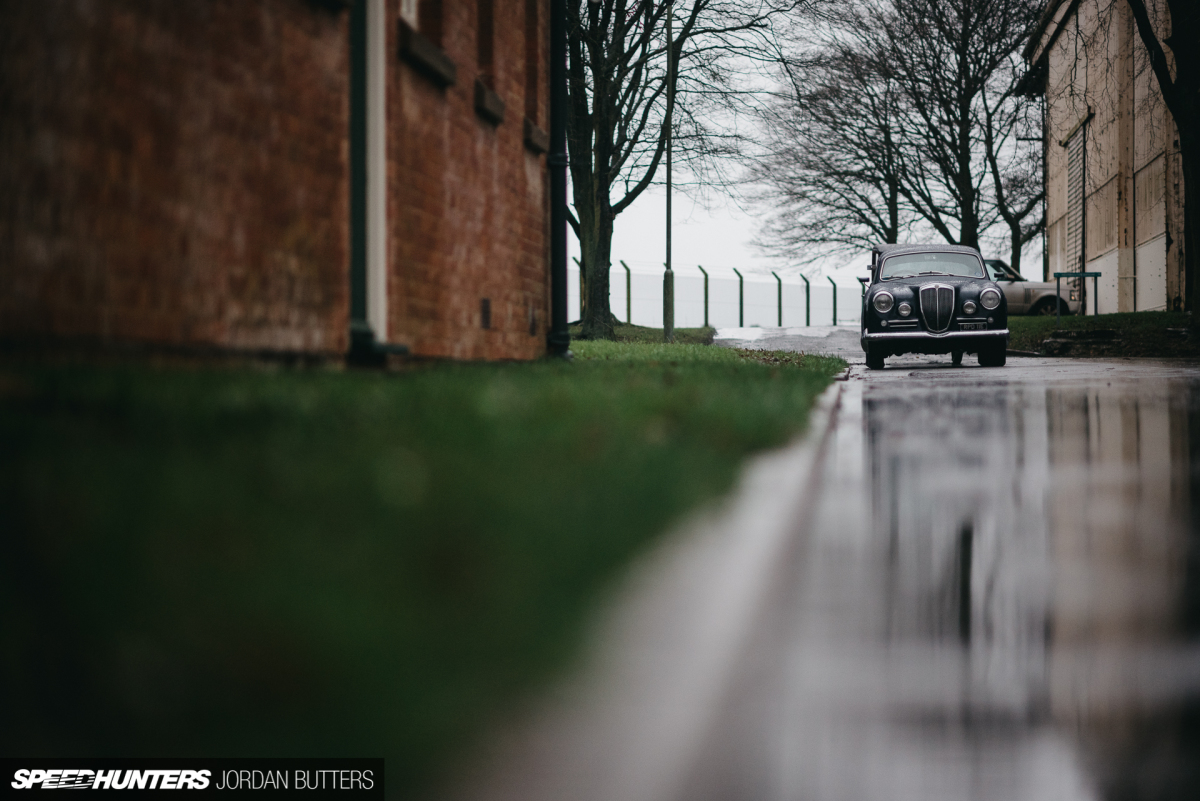 So, what better way to blow out the cobwebs and break the lethargic Christmas/New Year cycle of sleeping too much, eating too much and binge-watching Netflix than to take a blast down to the first Sunday Scramble of the year? It would be good to give my pyjamas the day off.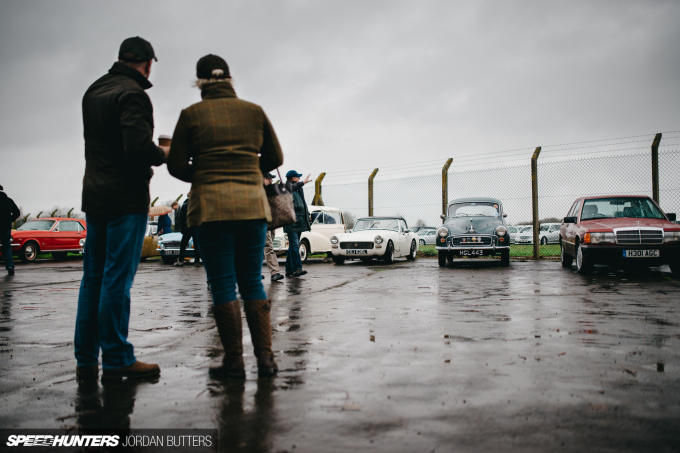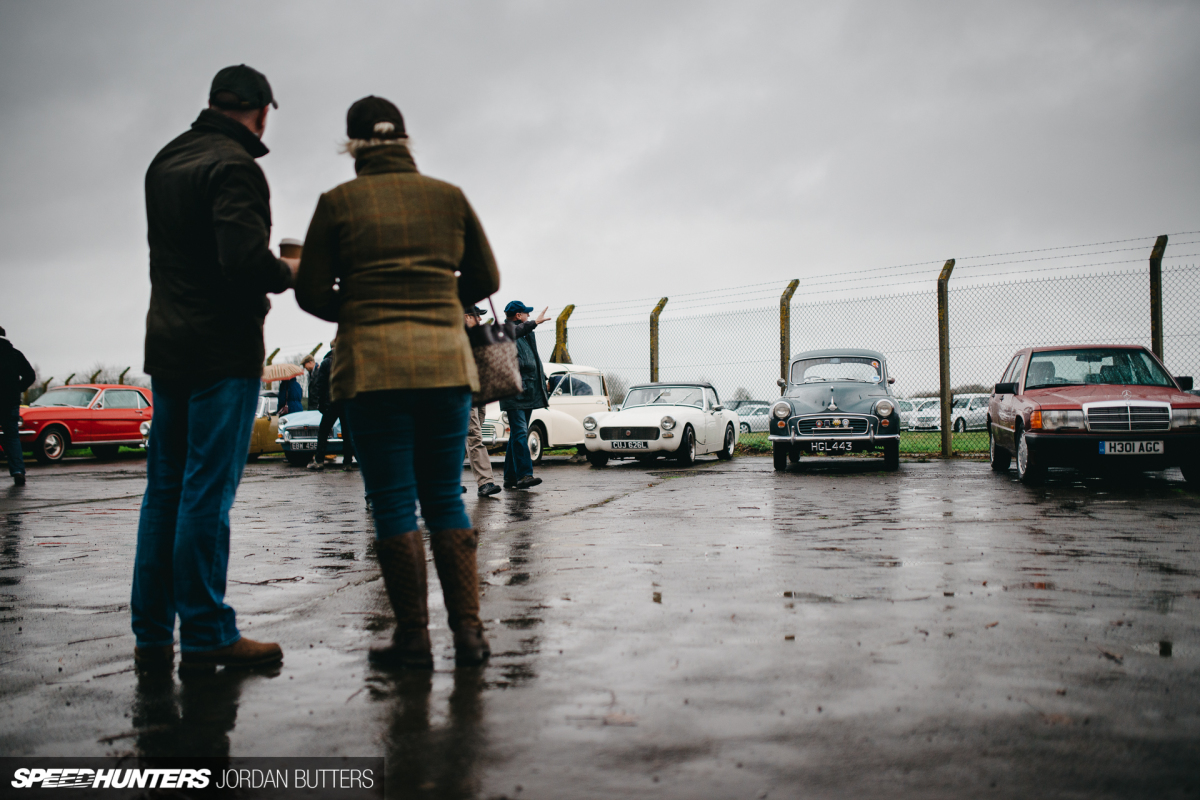 The Sunday Scramble is about as informal an organised gathering as you could imagine. The recipe is simple – bring along your cool, interesting, classic or historic car, park it up in the grounds of a former RAF bomber station and enjoy the company of fellow enthusiasts on a relaxed Sunday morning.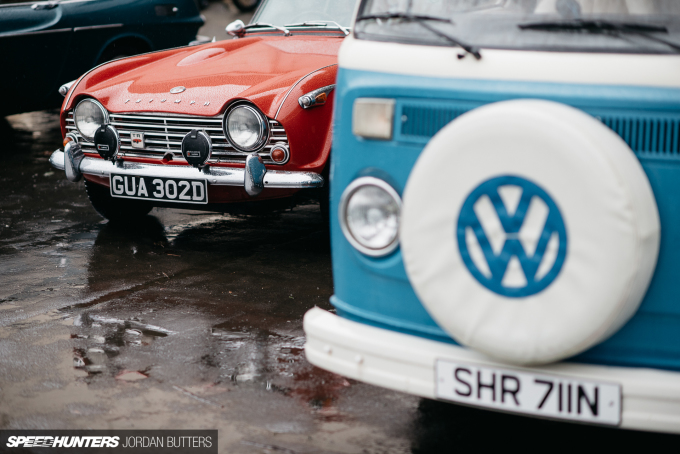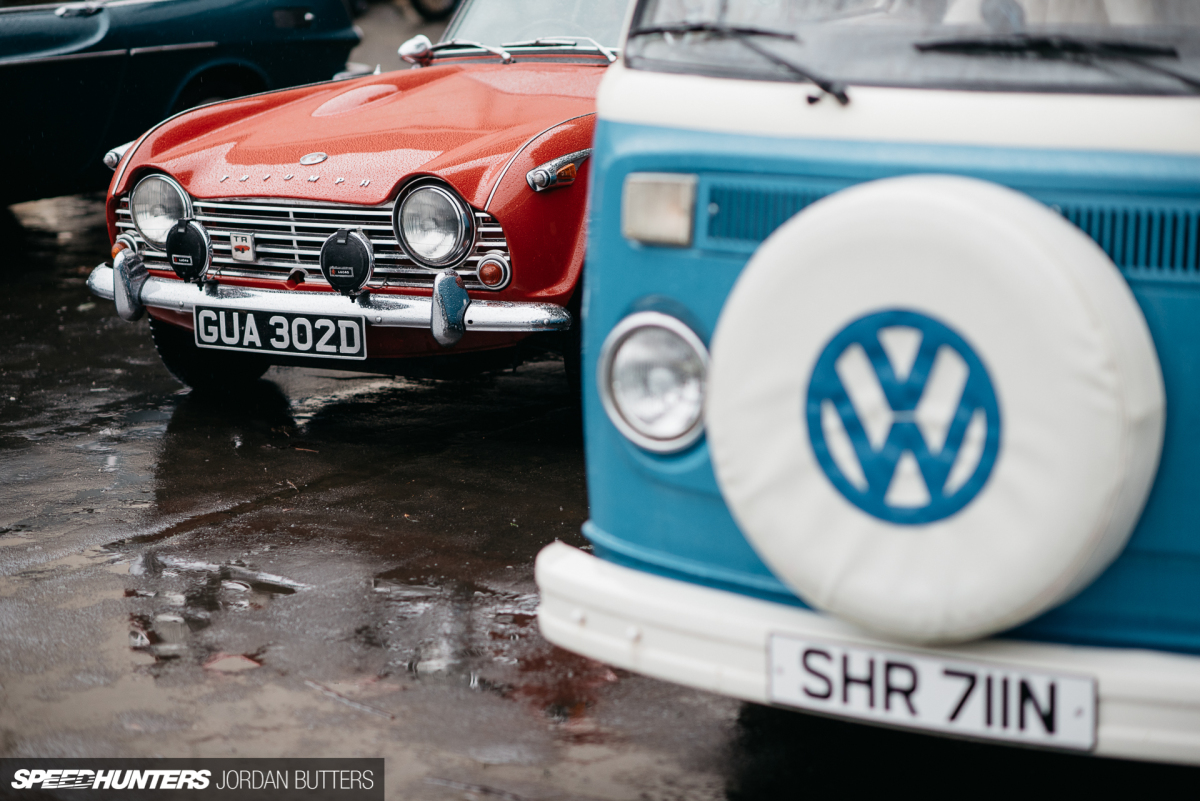 It doesn't really matter if your car is in perfectly restored but complete stock trim, a former race car that's now been retired to the occasional track day, or a modified classic; Sunday Scramble welcomes all.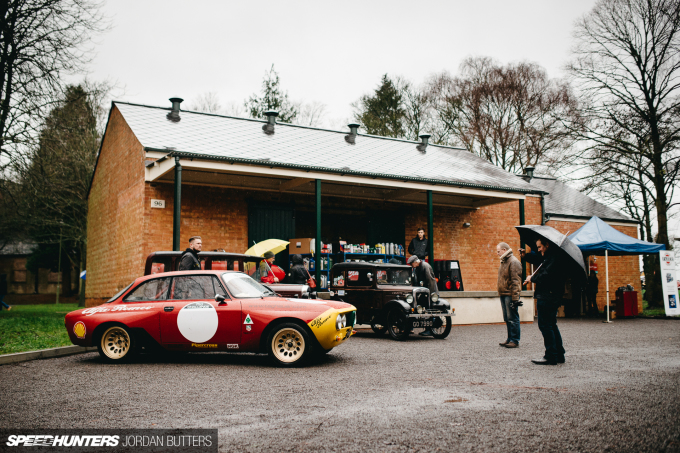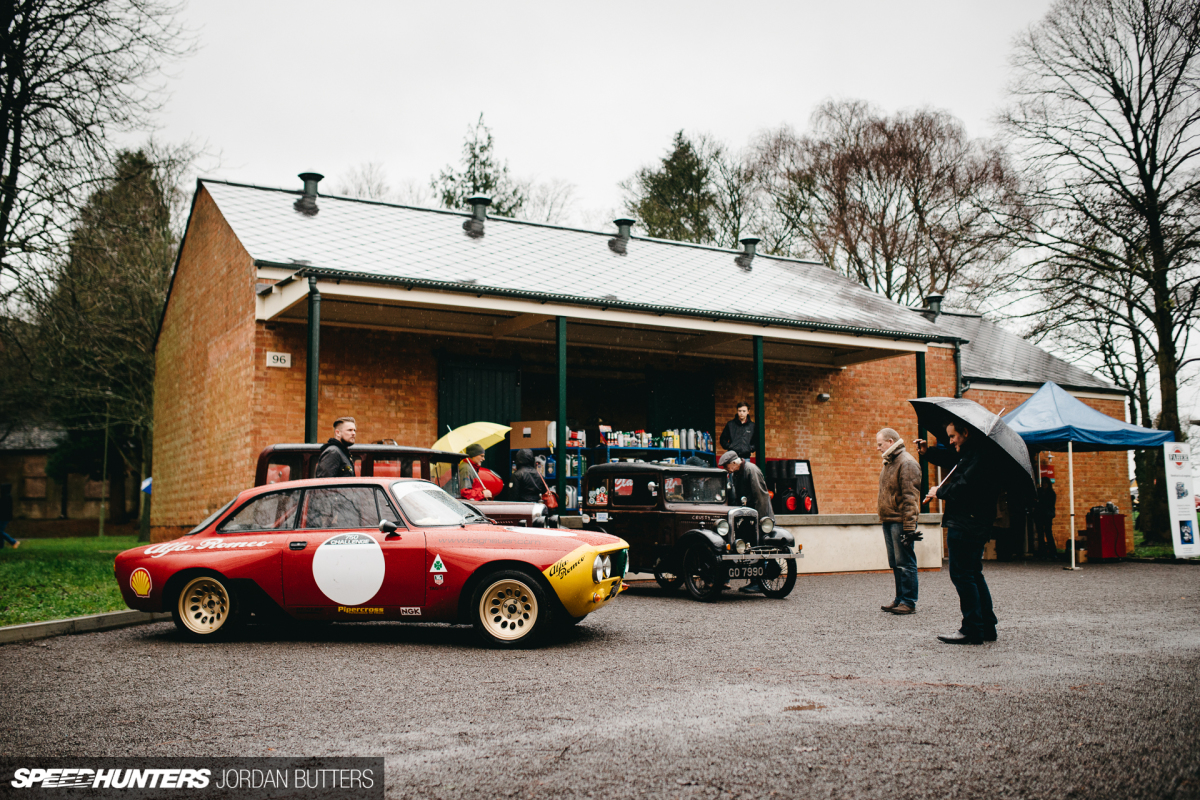 Formerly RAF Bicester, Bicester Heritage is the UK's first and only heritage business park dedicated to the historic automotive and aviation industry. It's an exciting prospect for anyone interested in historic vehicles or flight; a self-contained hub of nostalgia.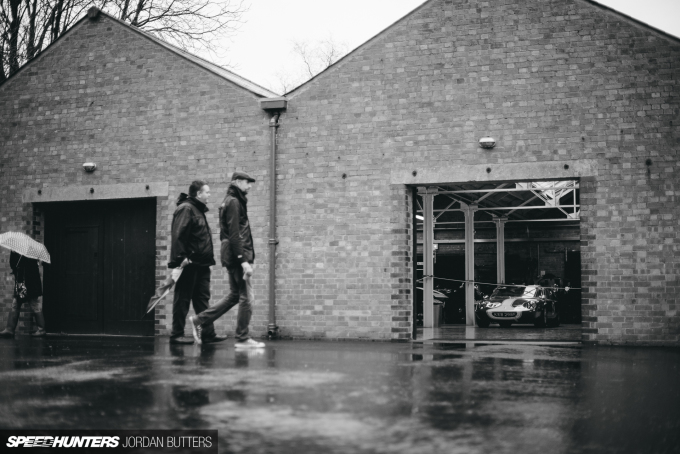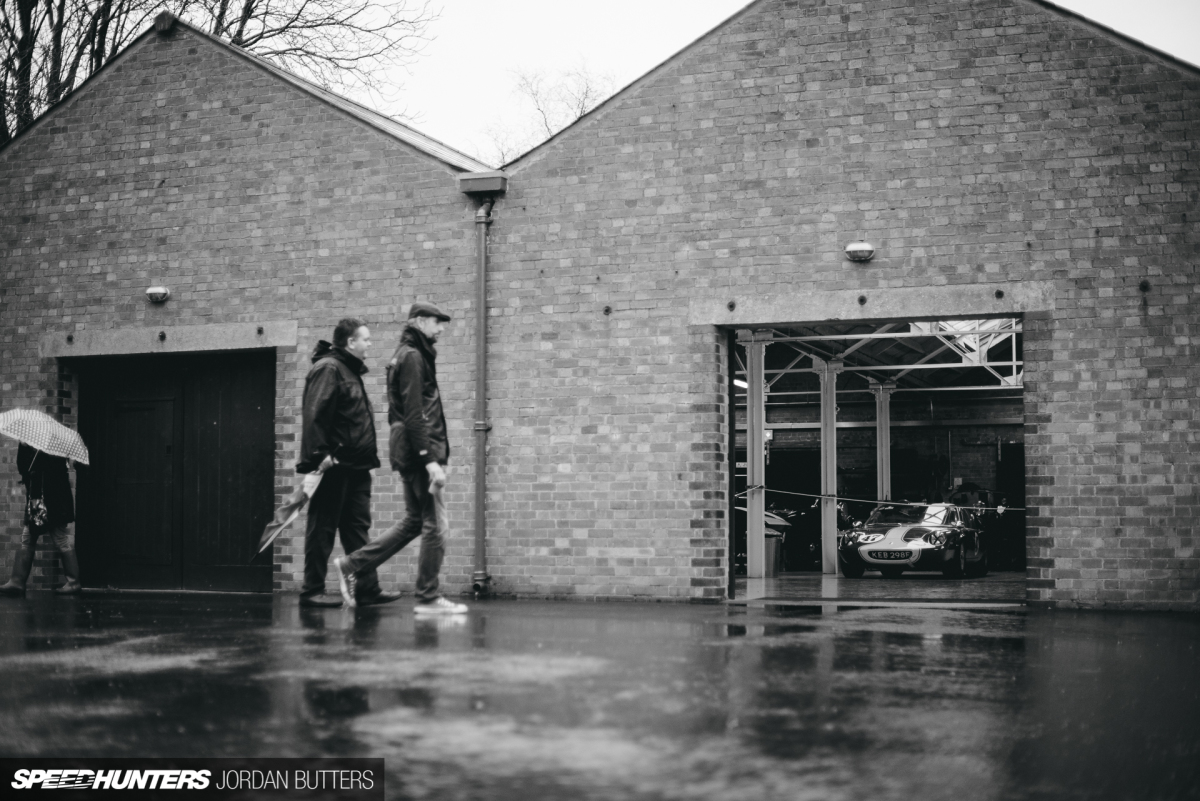 Nestled amongst the old military buildings are several units and hangars that have been renovated and refurbished, taking on a new life as workshops, storage space and car showrooms.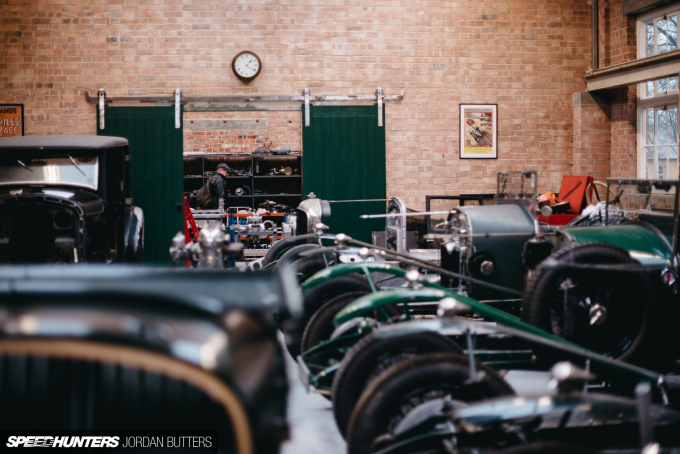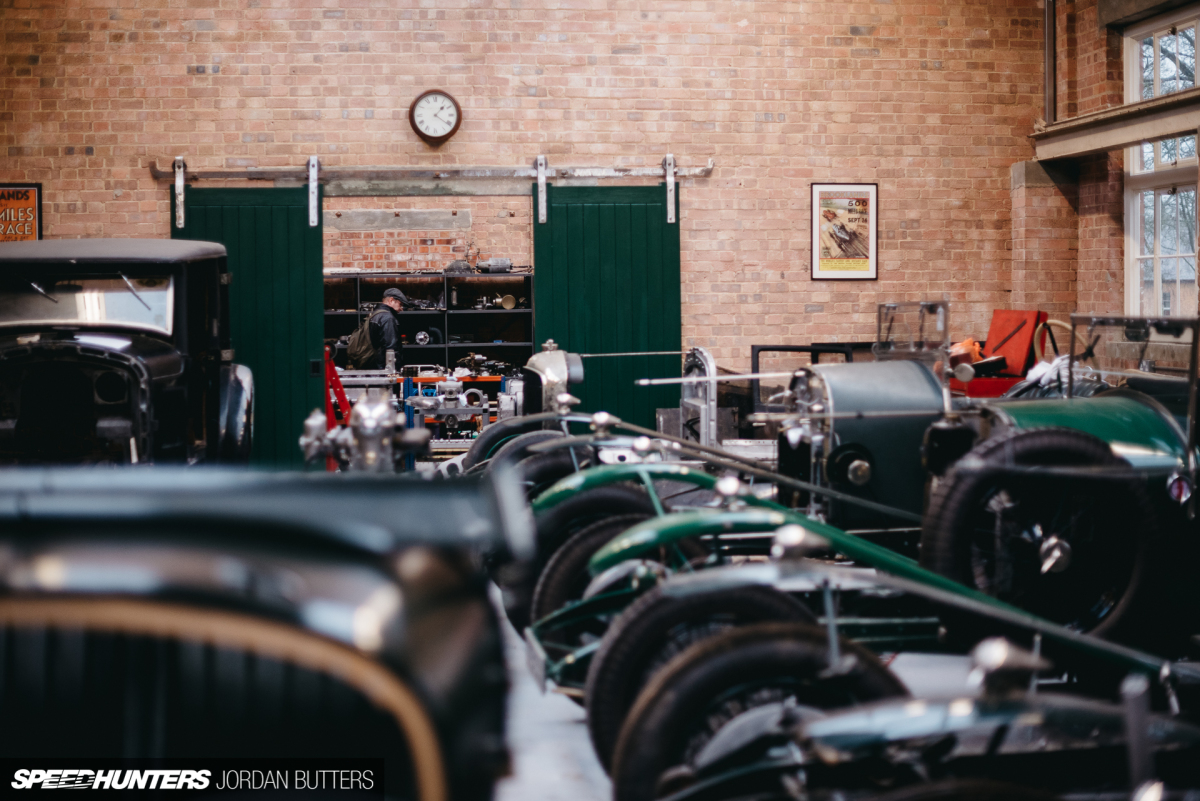 The rejuvenated units are home to a handful of specialist independent businesses looking to serve the community of vintage vehicles and their owners.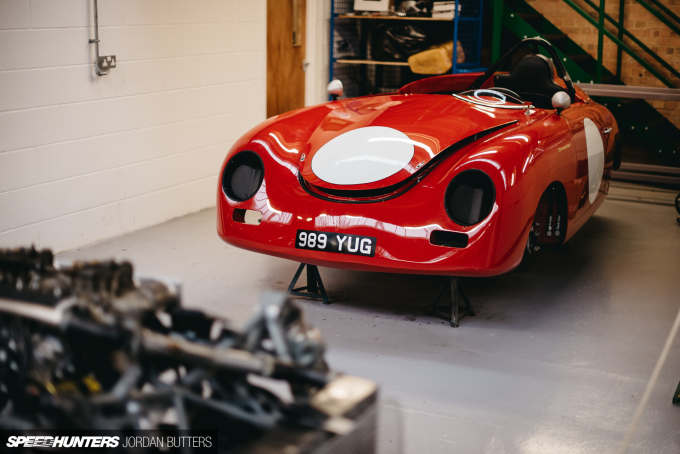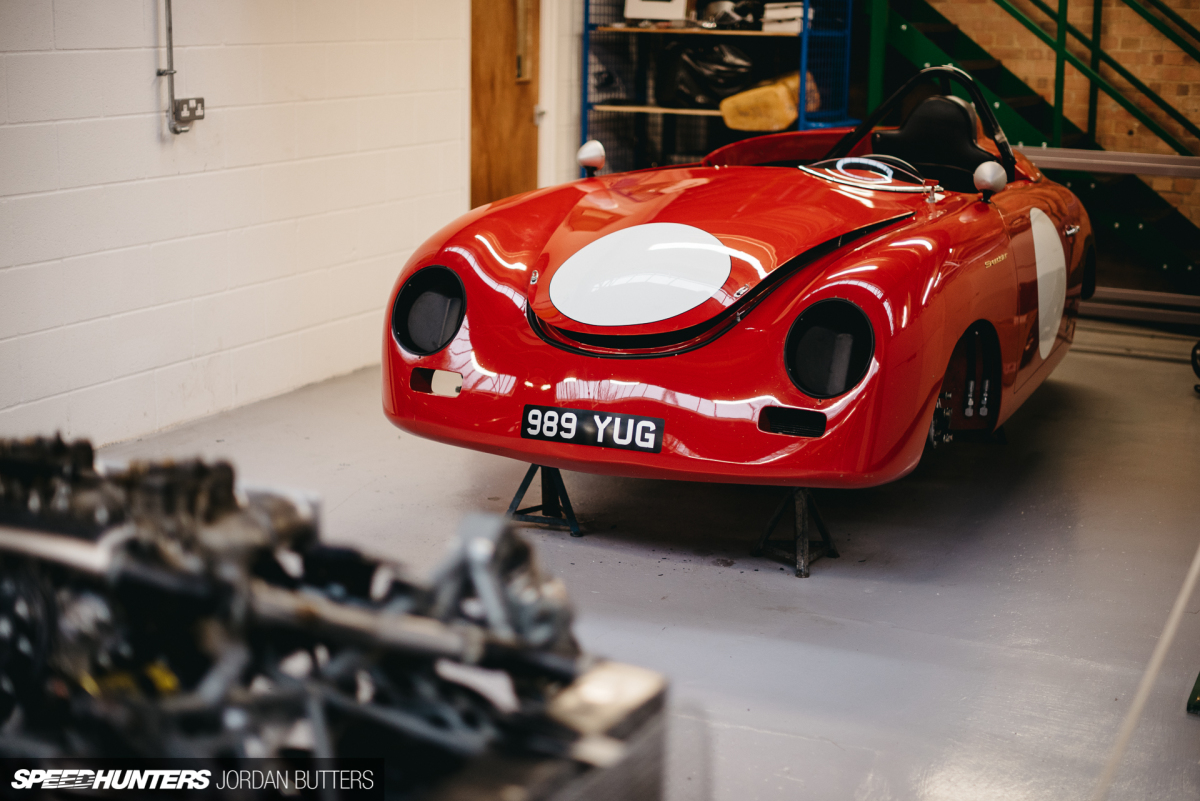 From exhaust fabrication to upholstery retrimming, engine rebuilding, sand blasting and complete bare metal restorations – the site is quickly establishing itself a one-stop shop from those wishing to maintain, show, restore, store and partake in a spot of spirited driving of their classic pride and joy.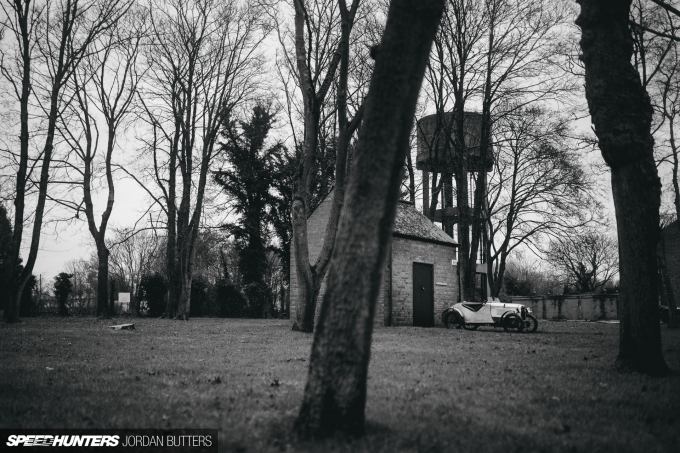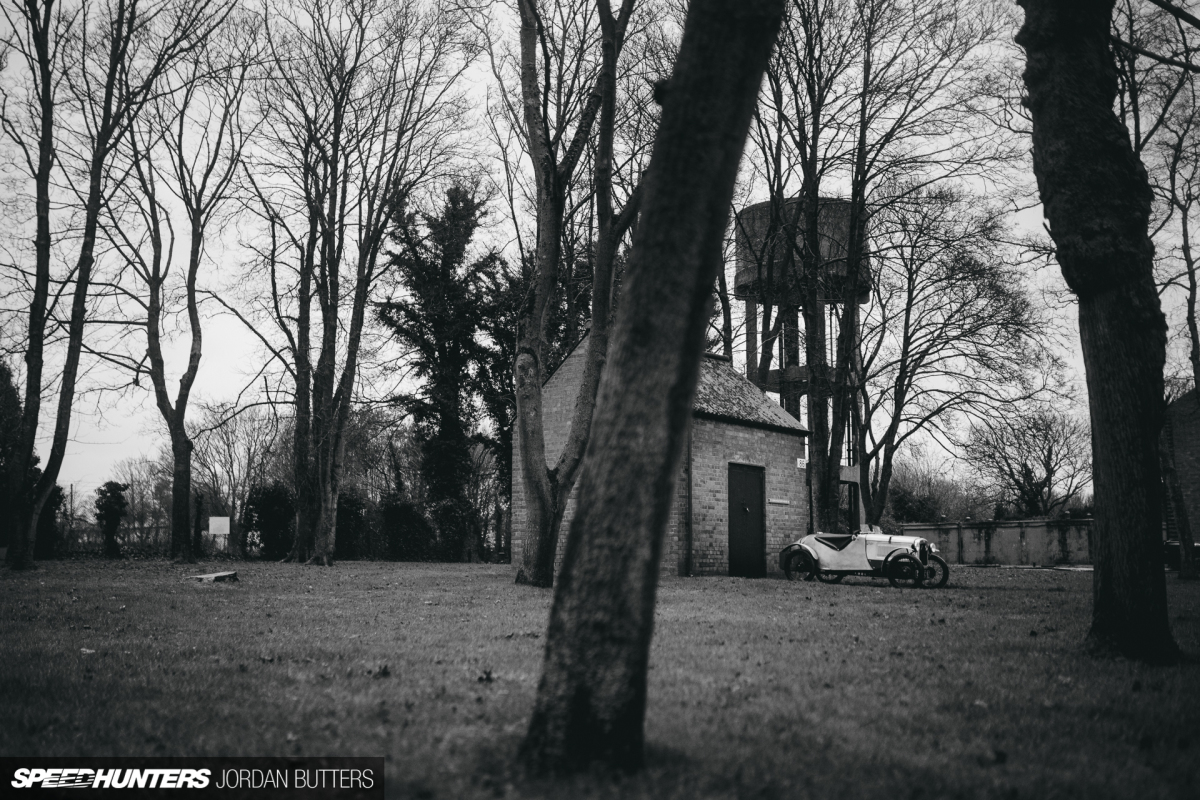 Even on an incredibly soggy day in the dead of a miserable winter, the wartime hangers, blast sheds, tree-lined avenues and old warehouses provided an amazing background for the variety of machinery on show.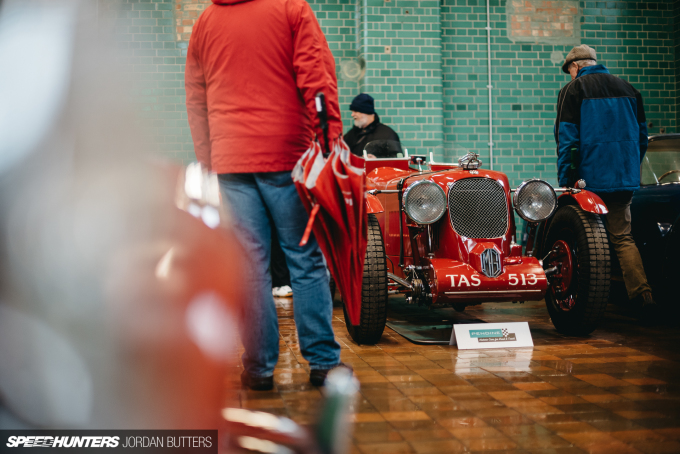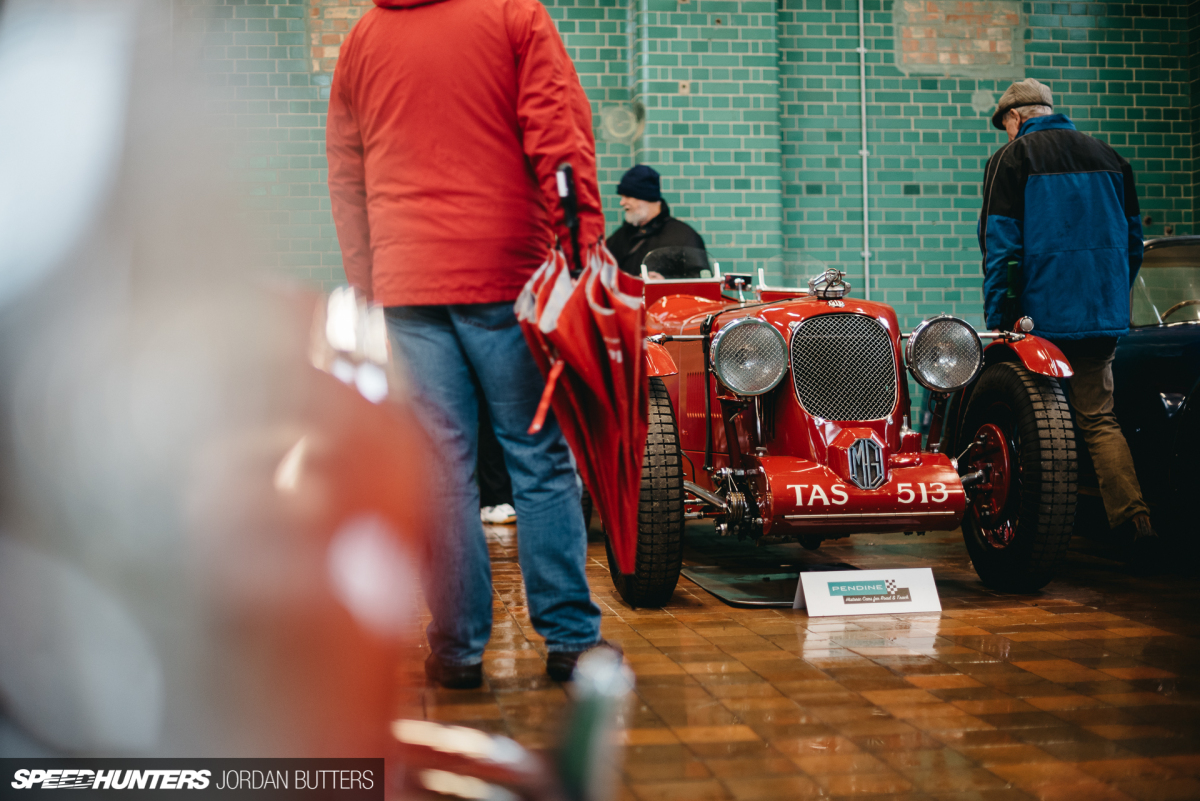 I felt instantly drawn into Pendine's showroom. Surrounded by a thick concrete wall, this former RAF blast house's steadfast exterior deceives the glowing minty green vintage wall tiles and plethora of shiny stock on display inside. Of course there was the allure of momentary relief from the rain too.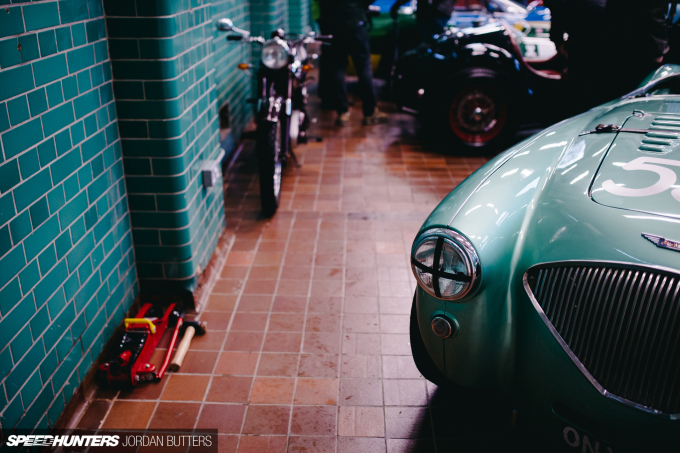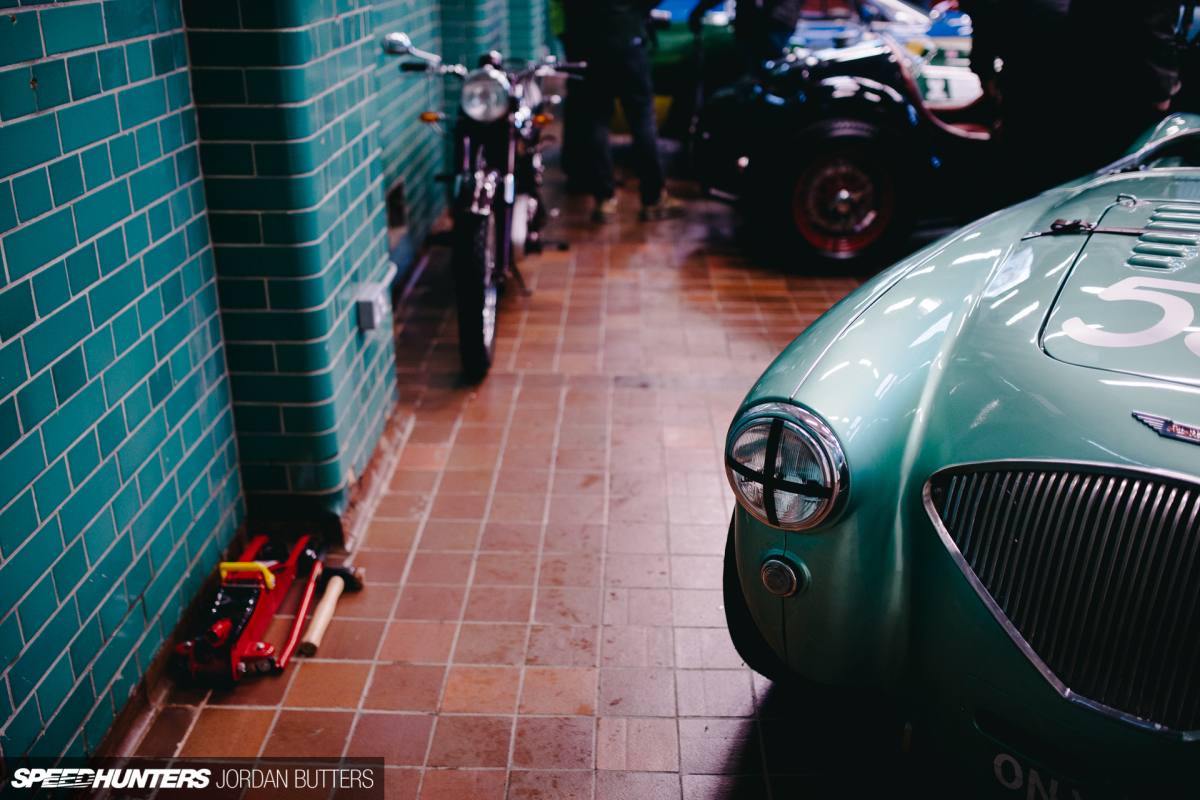 Pendine specialise in the sourcing and sale of historic vehicles for road and track, such as this beautiful 1954 Austin Healey 100 'S', boasting paintwork that compliments its surroundings.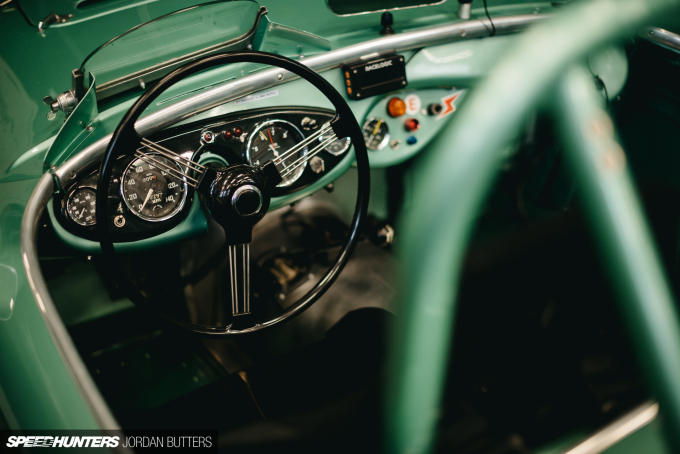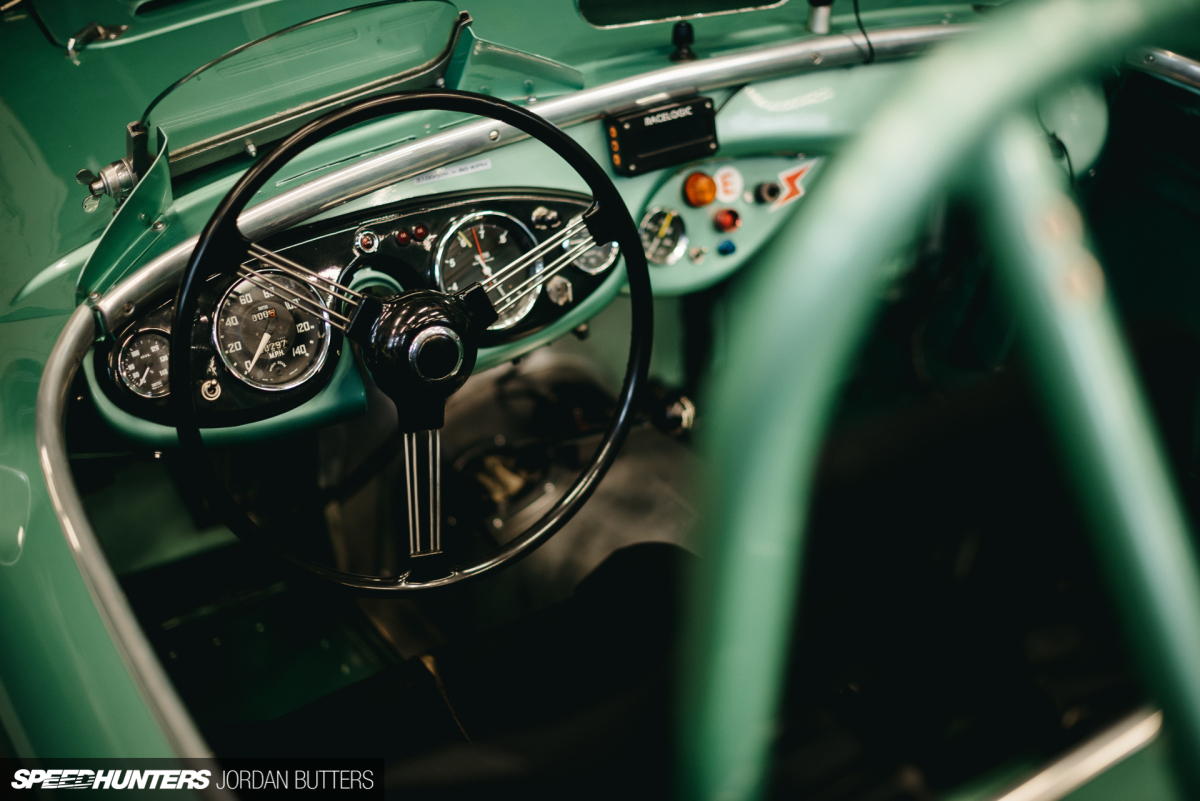 Rebuilt in 2007, this car is a carbon-copy of the original 100 'S' that enjoyed huge success on the Bonneville Salt Flats in 1954.
It's The Spice Of Life, You Know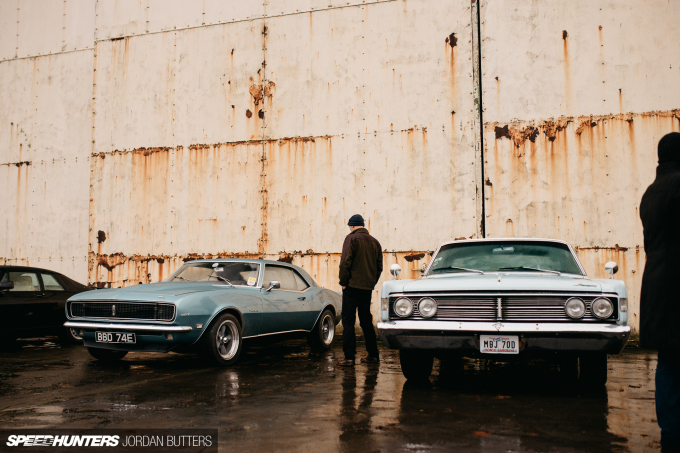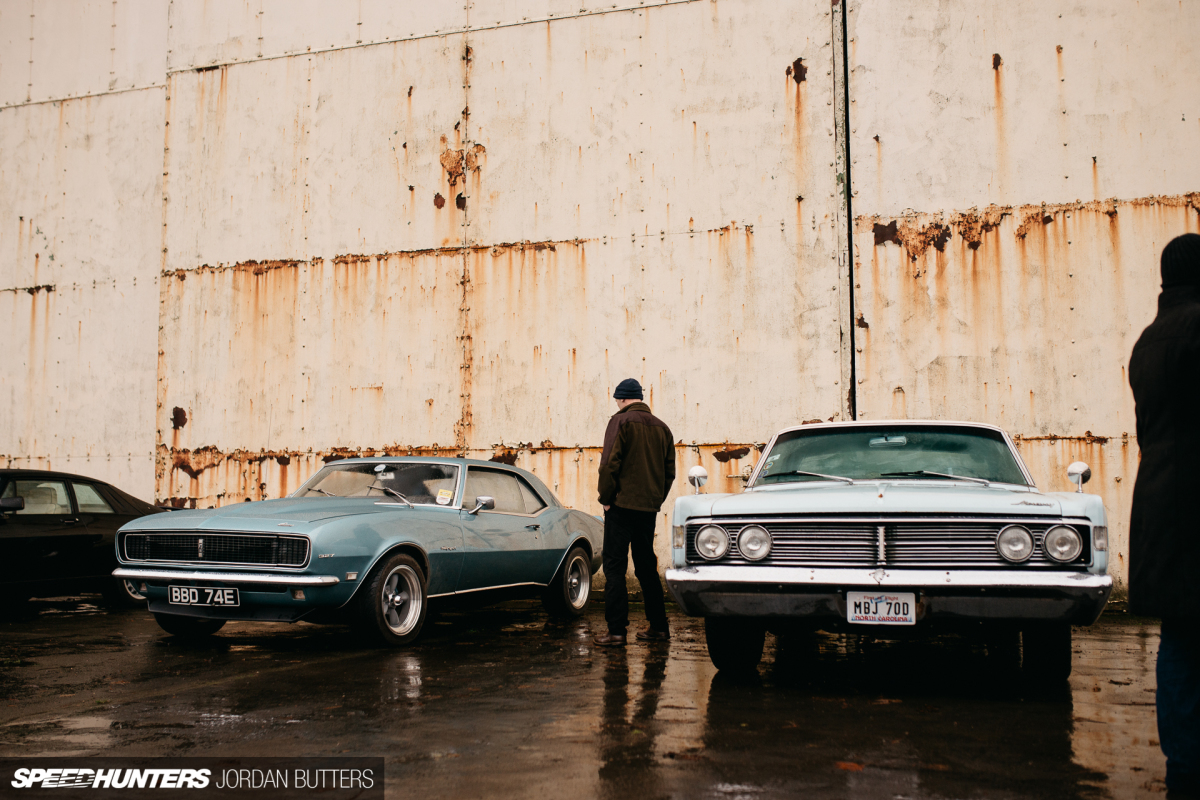 Back outside and stood in front of two imposing patinated hangars, I was struck by just how much variety was on display. Classic American muscle cars sat side by side, while behind me a new McLaren and Ferrari 575M kept company with an old, rather standard-looking MG Metro and two Vauxhall Novas that had seen better days, but were charming it their own way.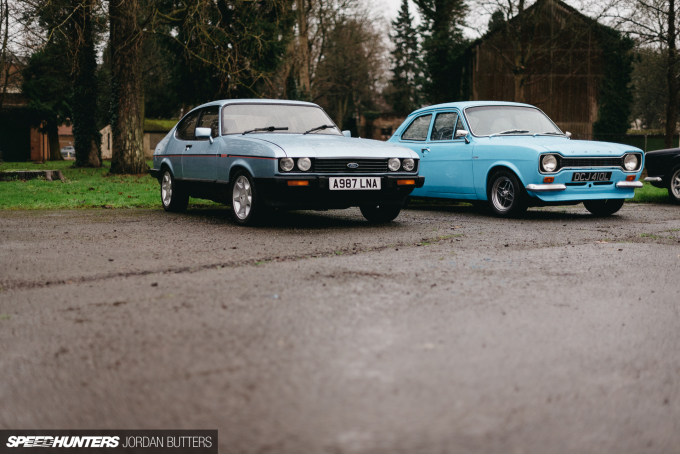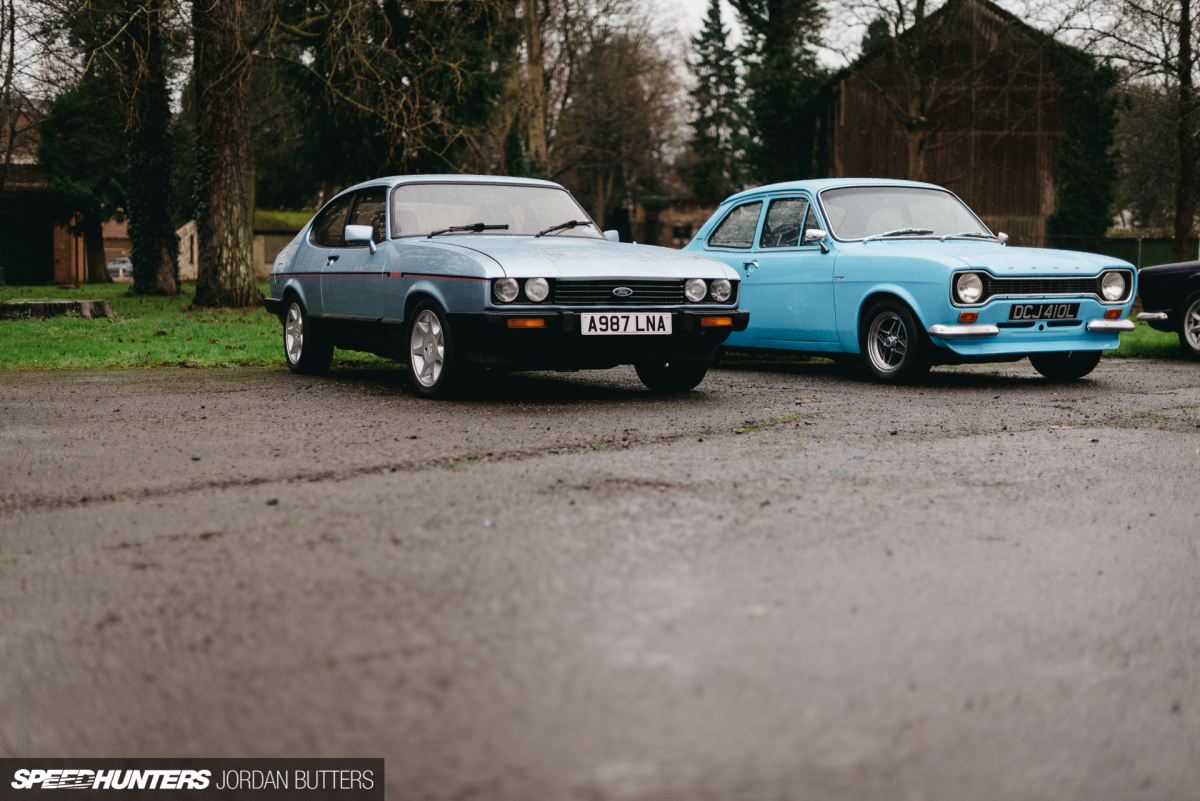 The Ford crowd were well catered for across the ages too. This immaculate blue Mk1 Escort drove in and found familiar company in the form of a stock-looking and really quite tidy 2.8 Capri.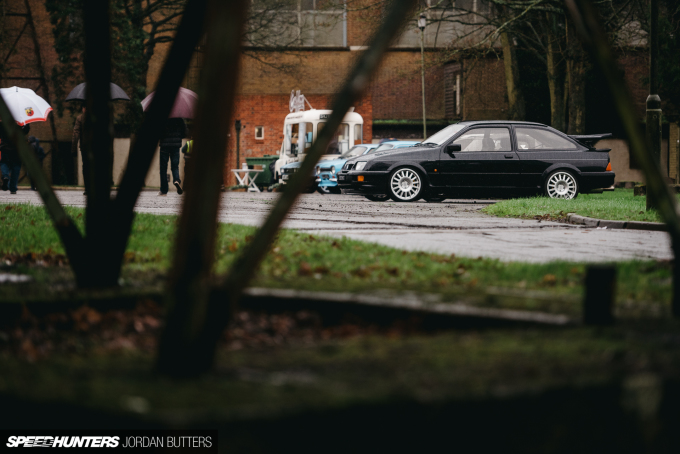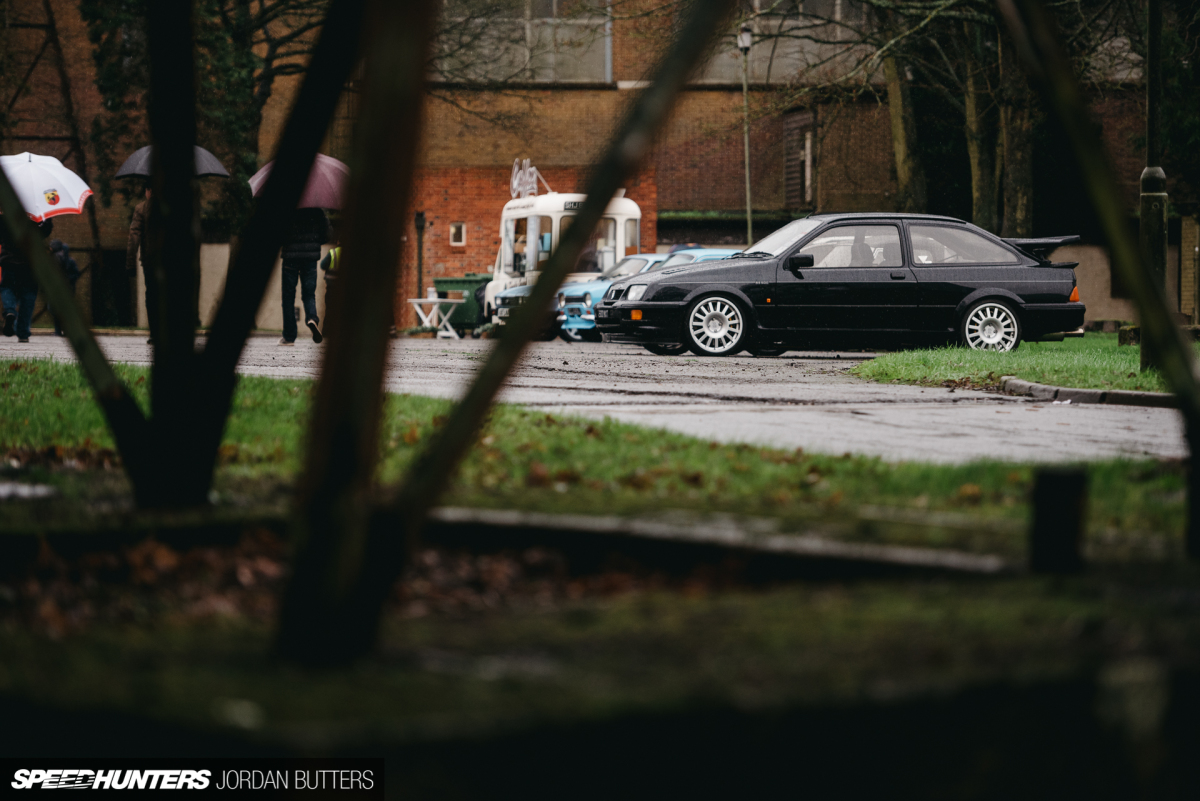 A couple of doors down an imposing black Sierra Cosworth RS500 attracted plenty of attention with that iconic whale tail spoiler. You really don't see that many of these out in the open any more, which is a great shame.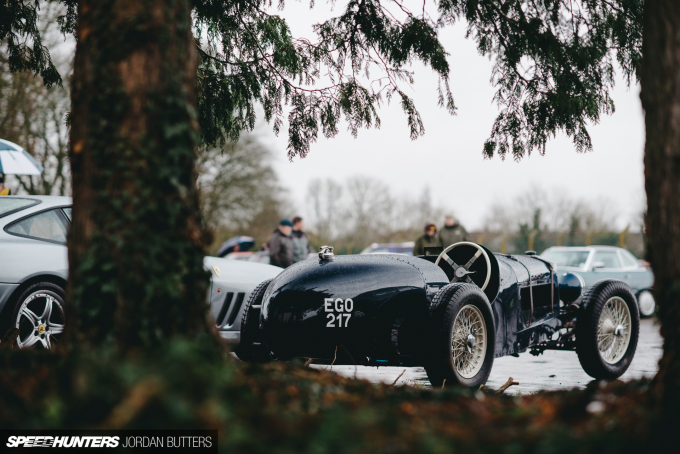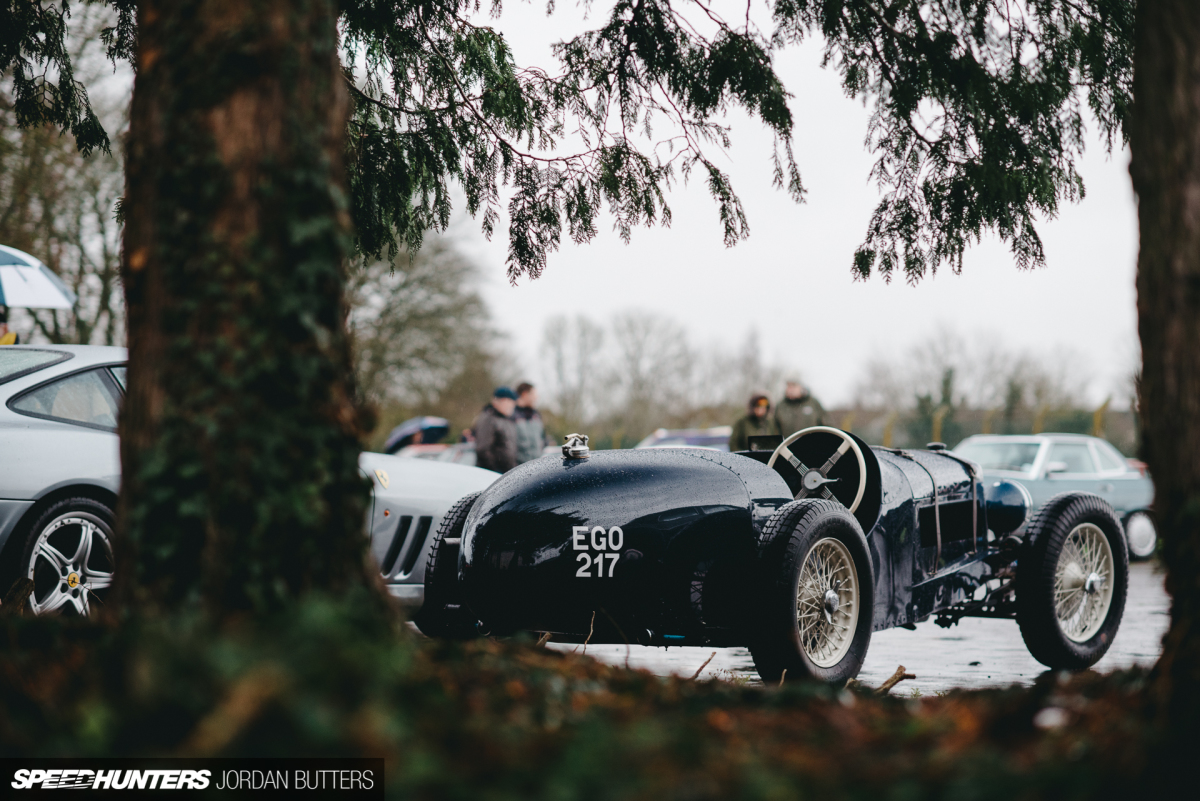 Walking the nostalgic avenues and access roads around the site revealed plenty of hidden gems. I could turn to face almost any direction and, in the distance, there was something interesting to divert my attention.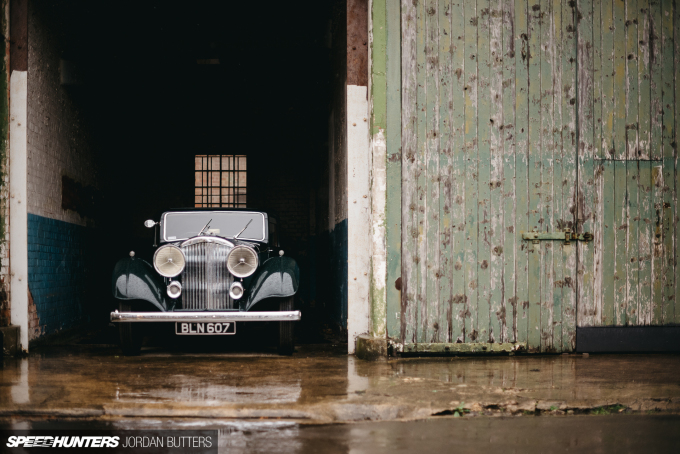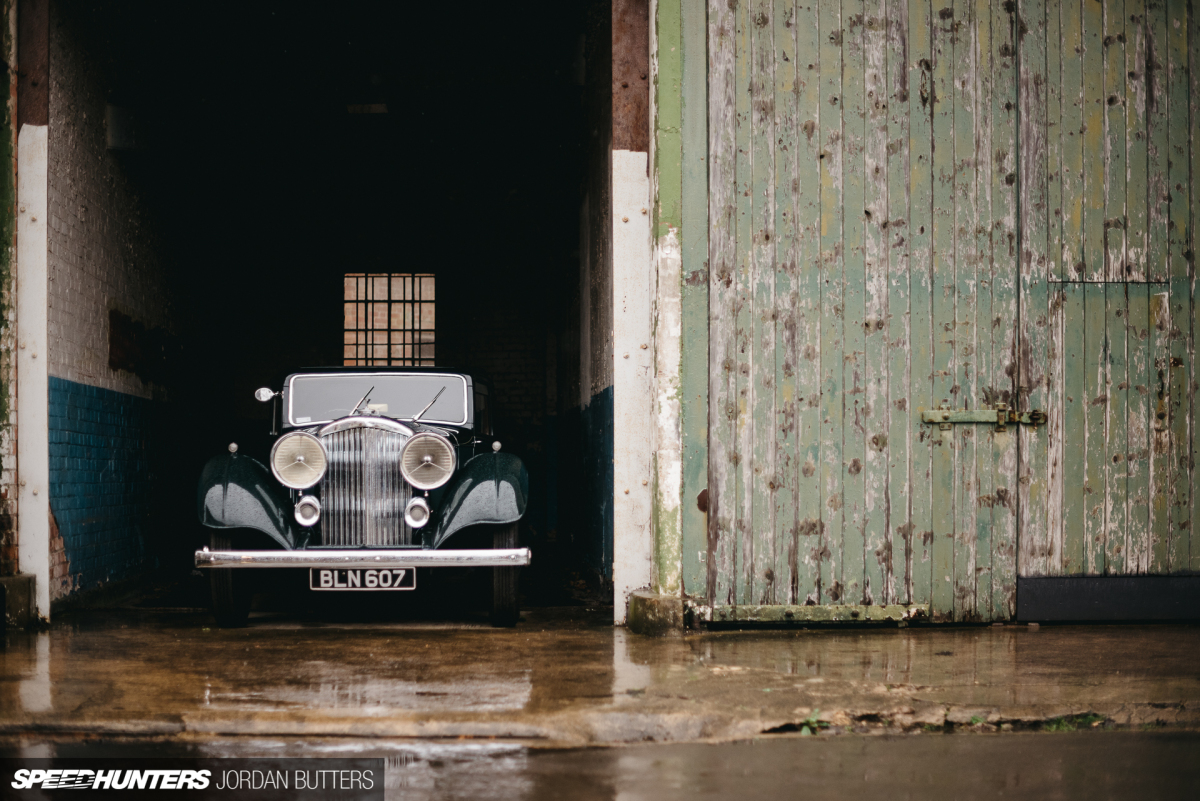 Even on the outer perimeters of the site I found beautiful specimens of historic engineering tucked away in doorways and dilapidated shelters, such as this 1935 Bentley. I would describe Sunday Scramble as part urbex, part museum, part historic car meet.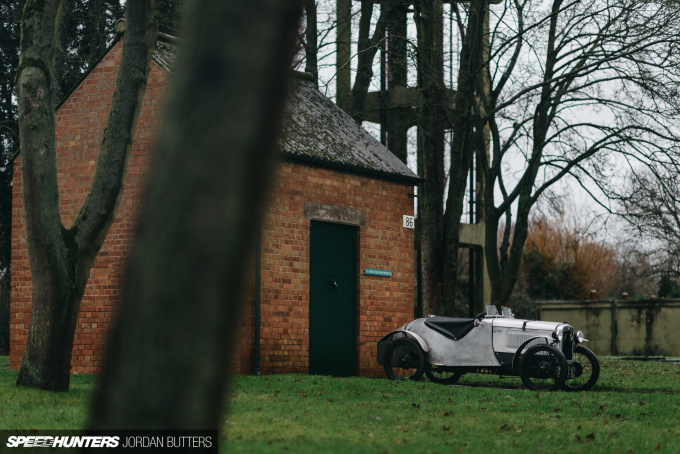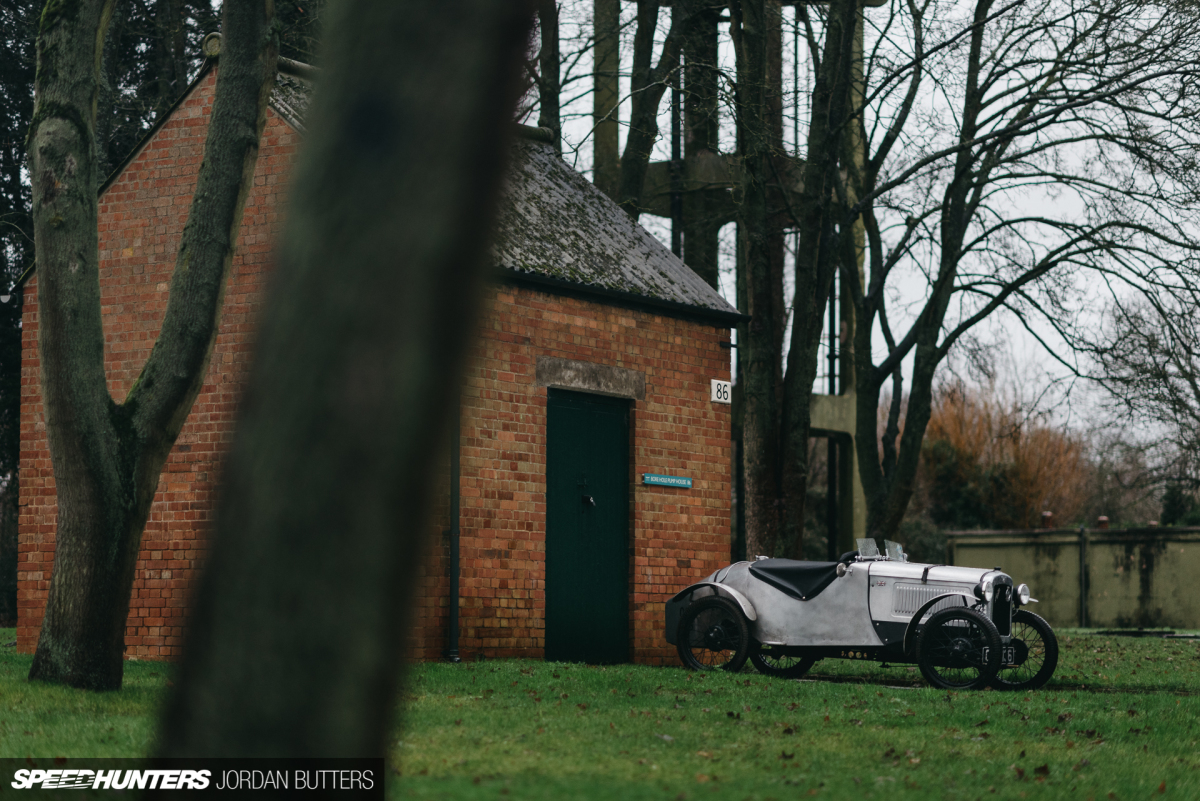 This bare metal 1935 Austin Seven Ulster couldn't have looked more at home parked up in these surroundings. Although parked up is probably the best place for it in the rain.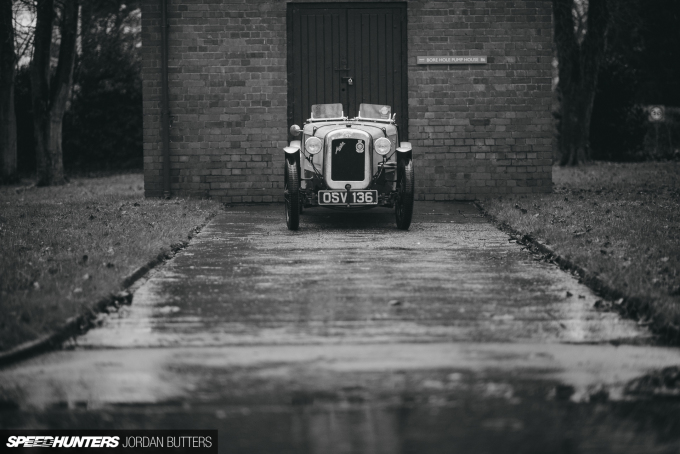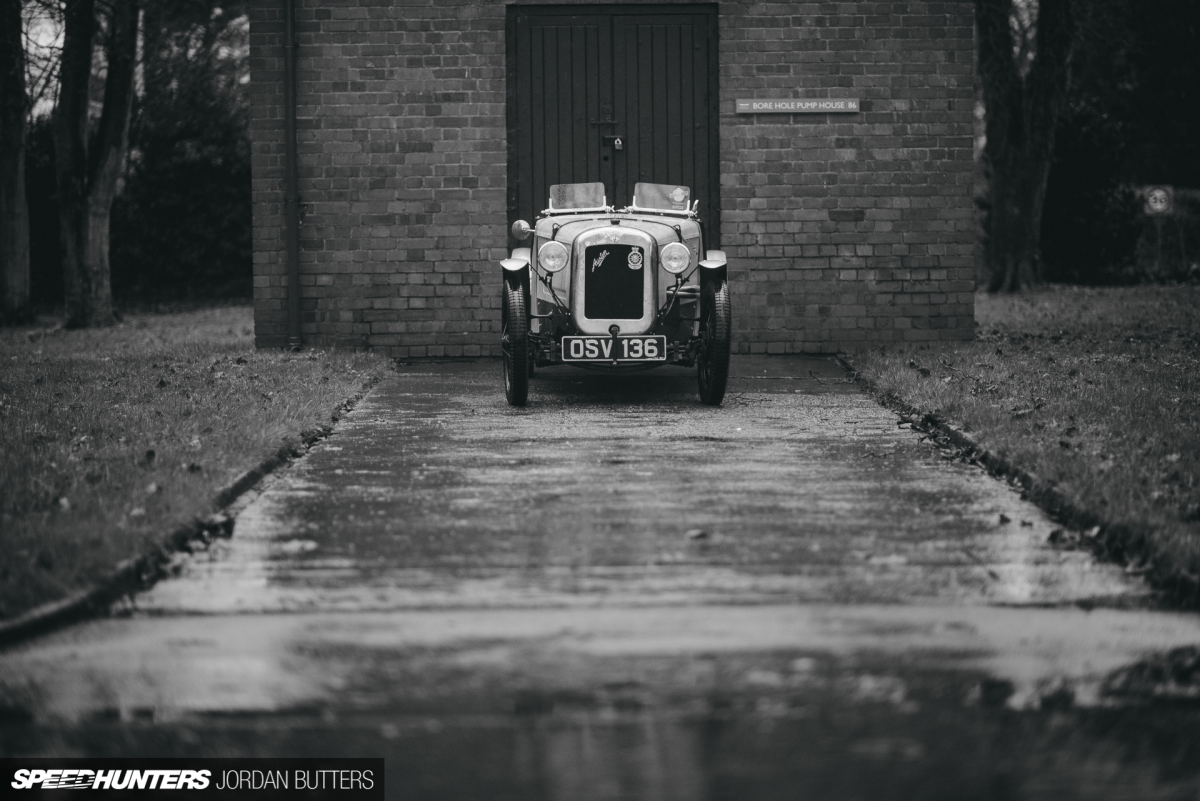 I can't imagine having no roof, skinny tyres that seem to point in four different directions and a windscreen the size of an iPad makes this much fun to drive in the wet.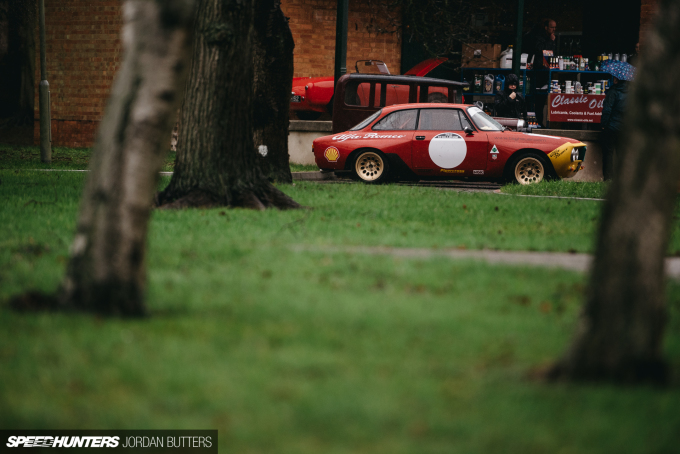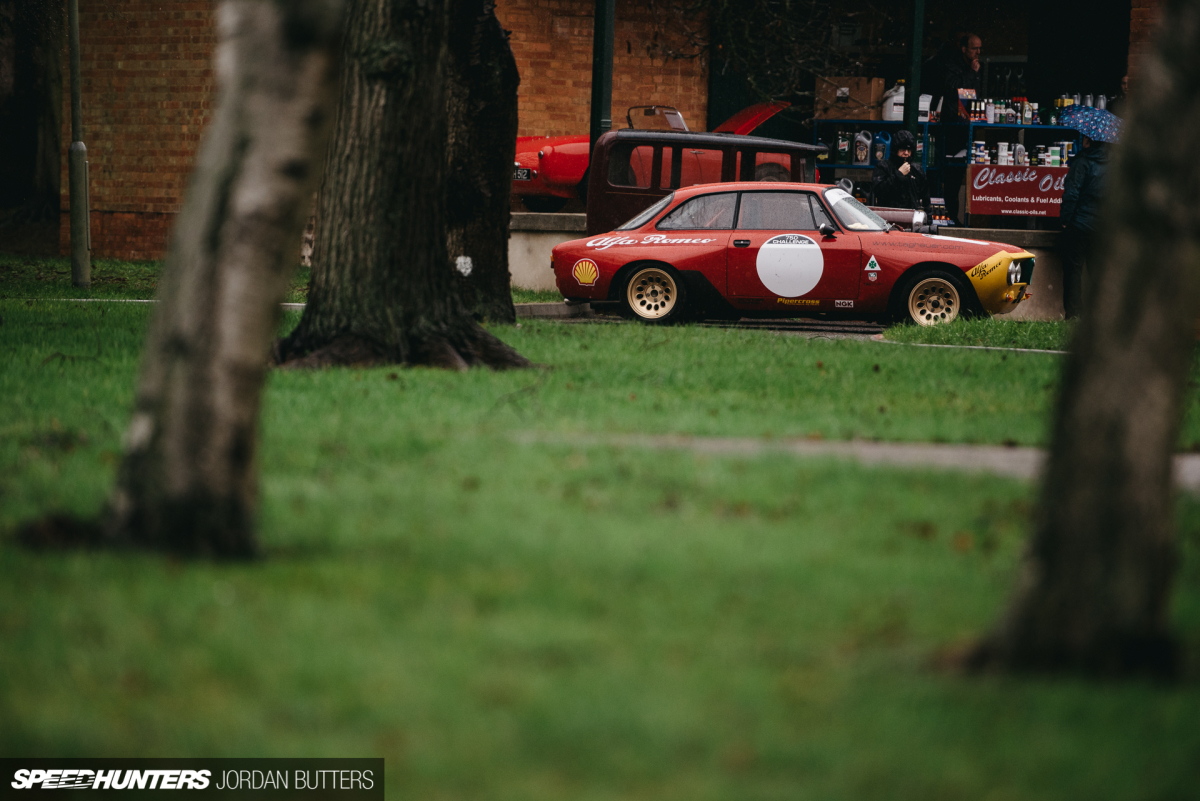 In a sea of earthy hues this Alfa Romeo GTAm kept on catching my eye through the trees. Based on the Alfa 1750 GTV, the GTAm packs a lively 2.0-litre twin cam that puts out in the region of 240hp.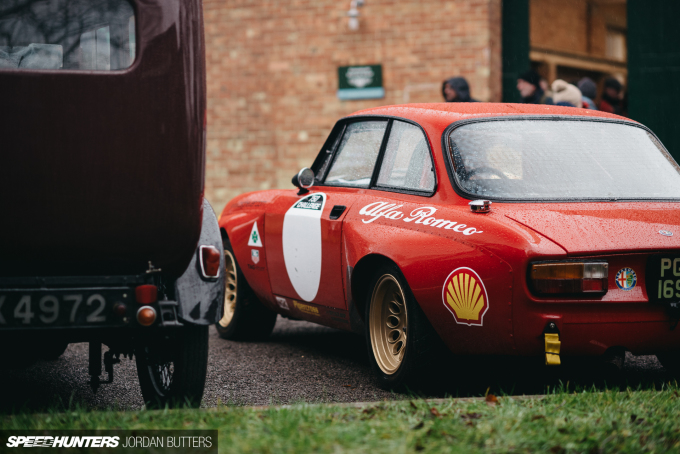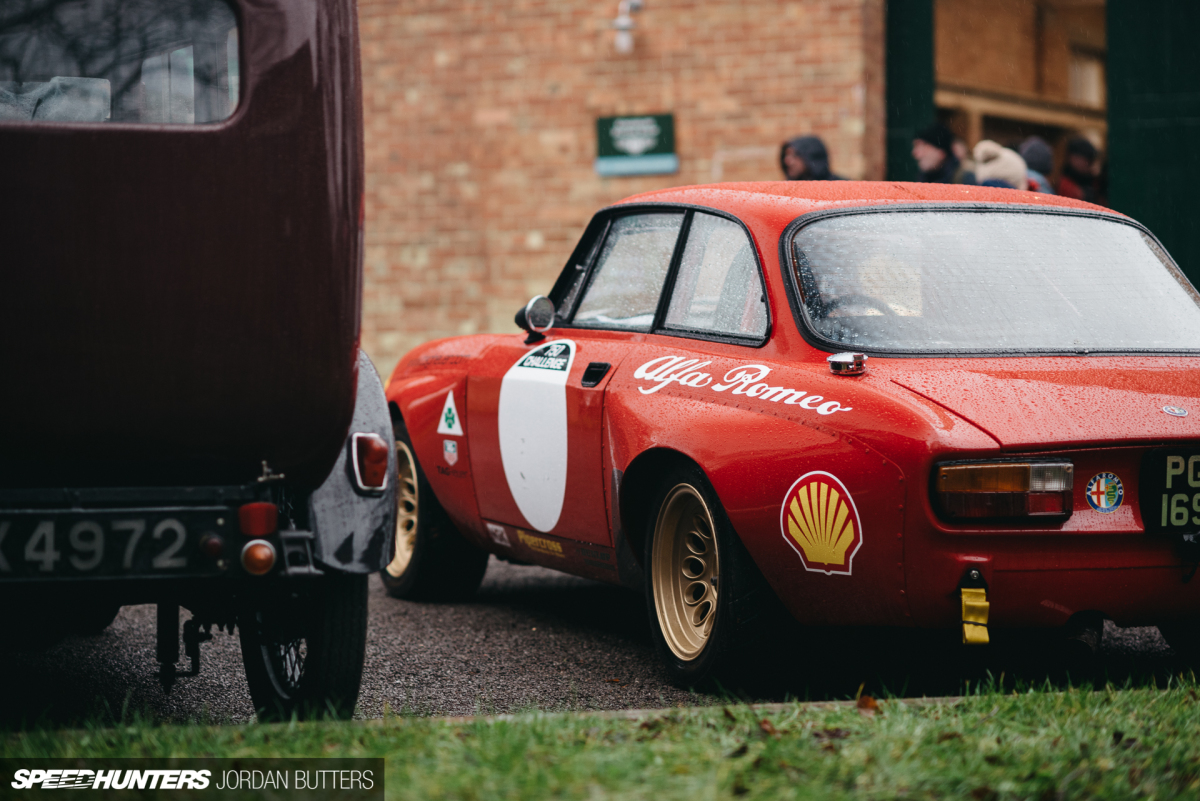 Weighing in at under a ton, it's a pretty awesome combination. I'm not sure if this particular example is a genuine GTAm or replica, but if it's the latter it's a convincing rendition. On a further note, who says overfenders are a new thing? They certainly add to this little Alfa's purposeful stance.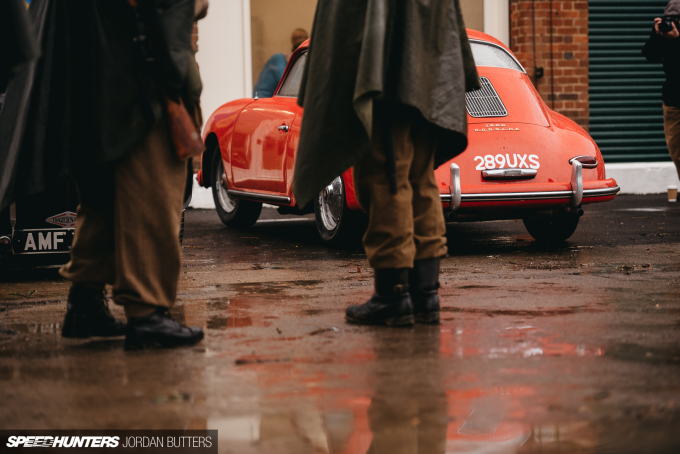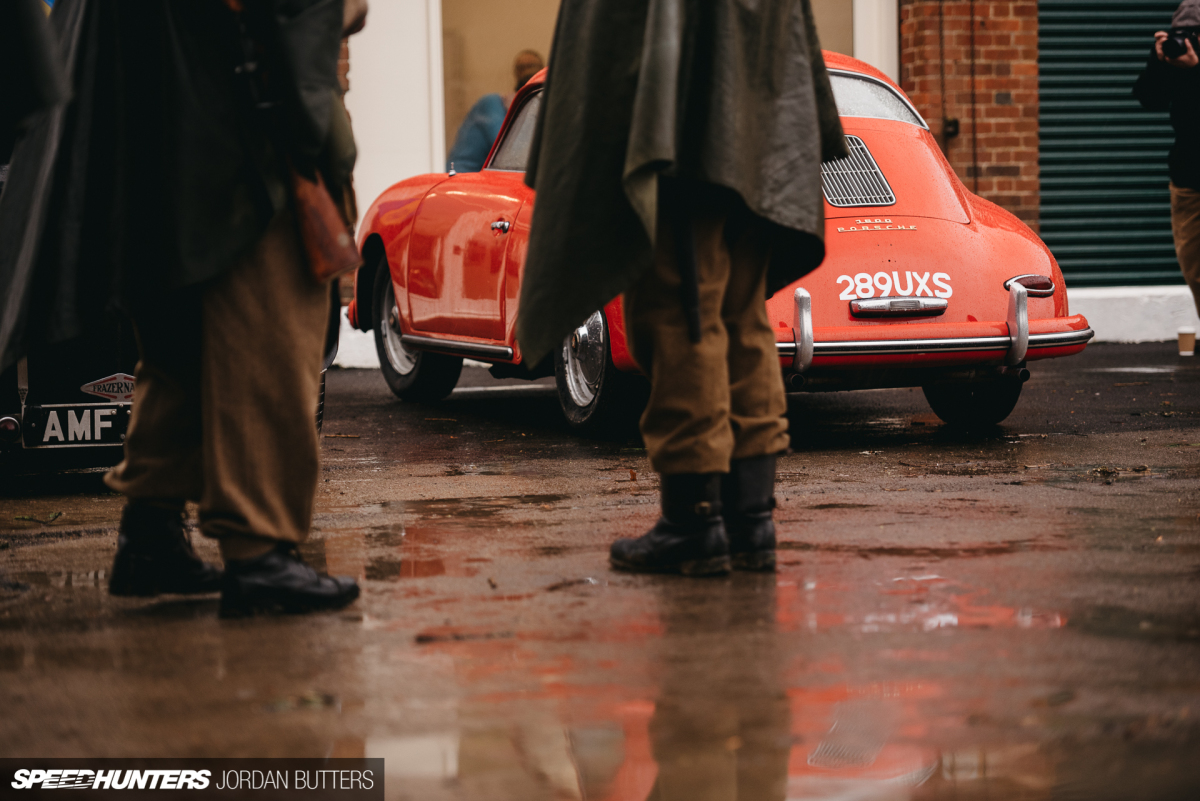 In search of other shiny objects, I discovered this stunning Porsche 356. Money being no object, I'd say that my personal choice of classic would be either one of these, or possibly an early 911. My first ever car was a 1956 Volkswagen Beetle, so I have a strong appreciation for the engineering and lines in early Porches.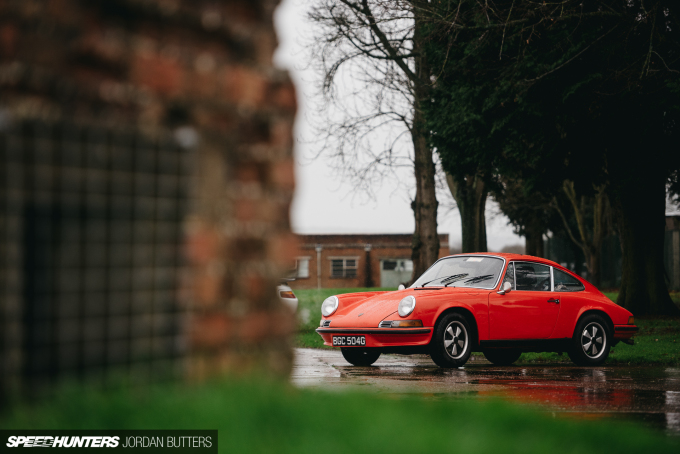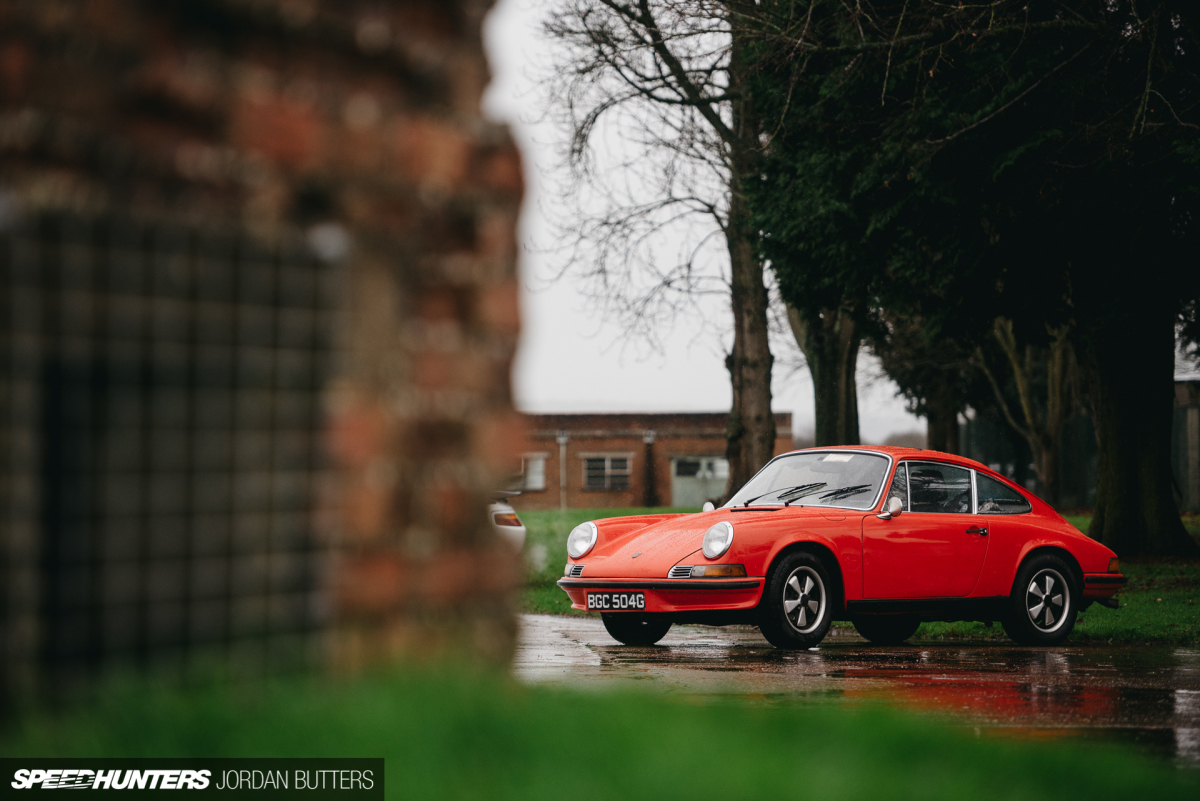 Sadly, money is an object, and with the soaring price of classic Porsches showing little sign of letting up that thought might just have to remain a pipe dream, for the time being.
Dress To Impress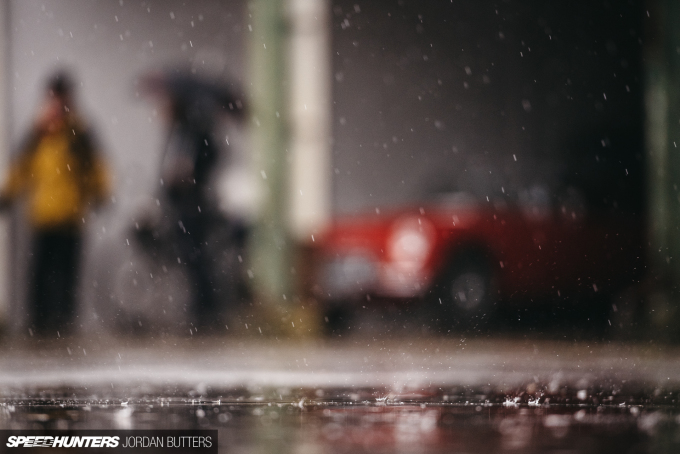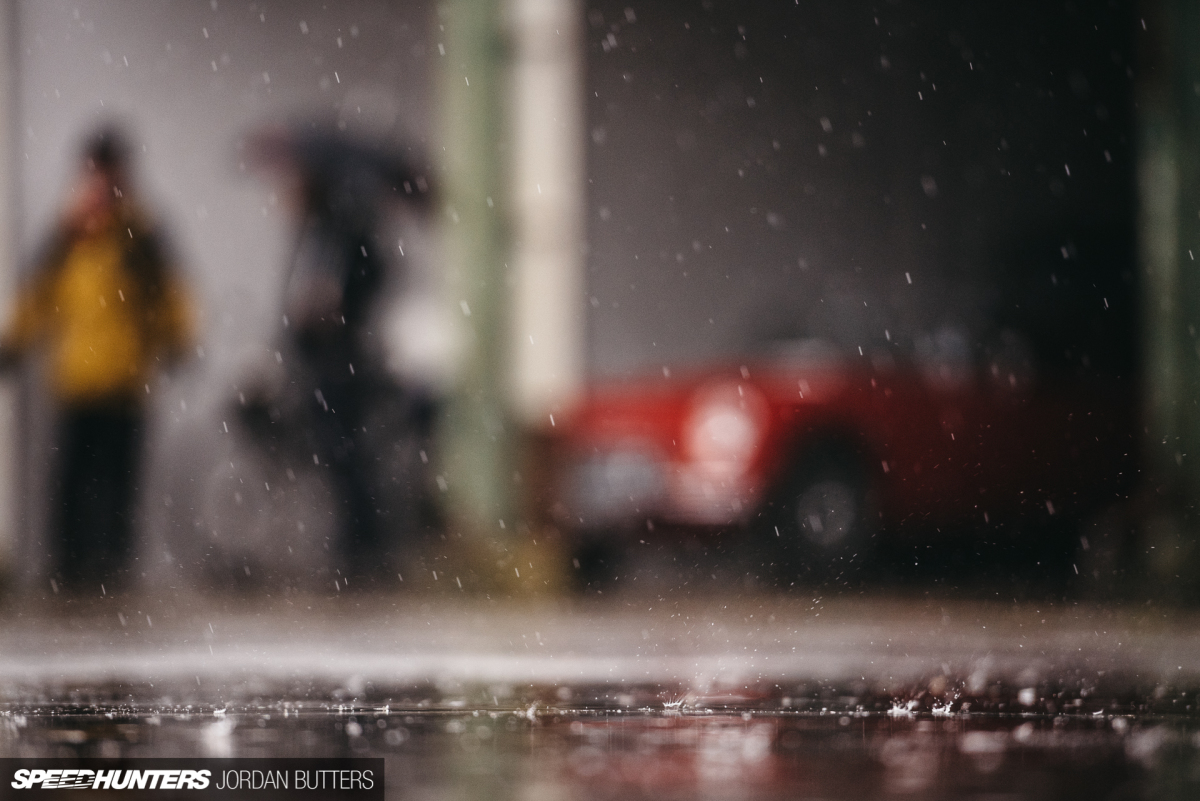 Did I mention the rain yet? If not, there was an amount of it and it persisted for a time. The amount was great and the time was all day, in increasing amounts. Still, it did little to dampen the number and spirits of those who'd made the journey out.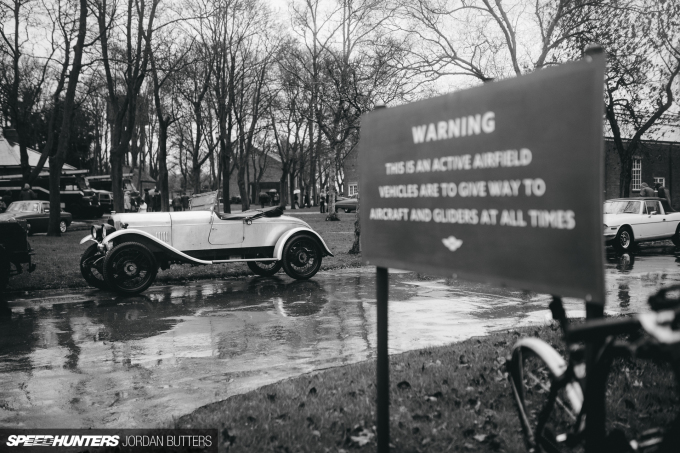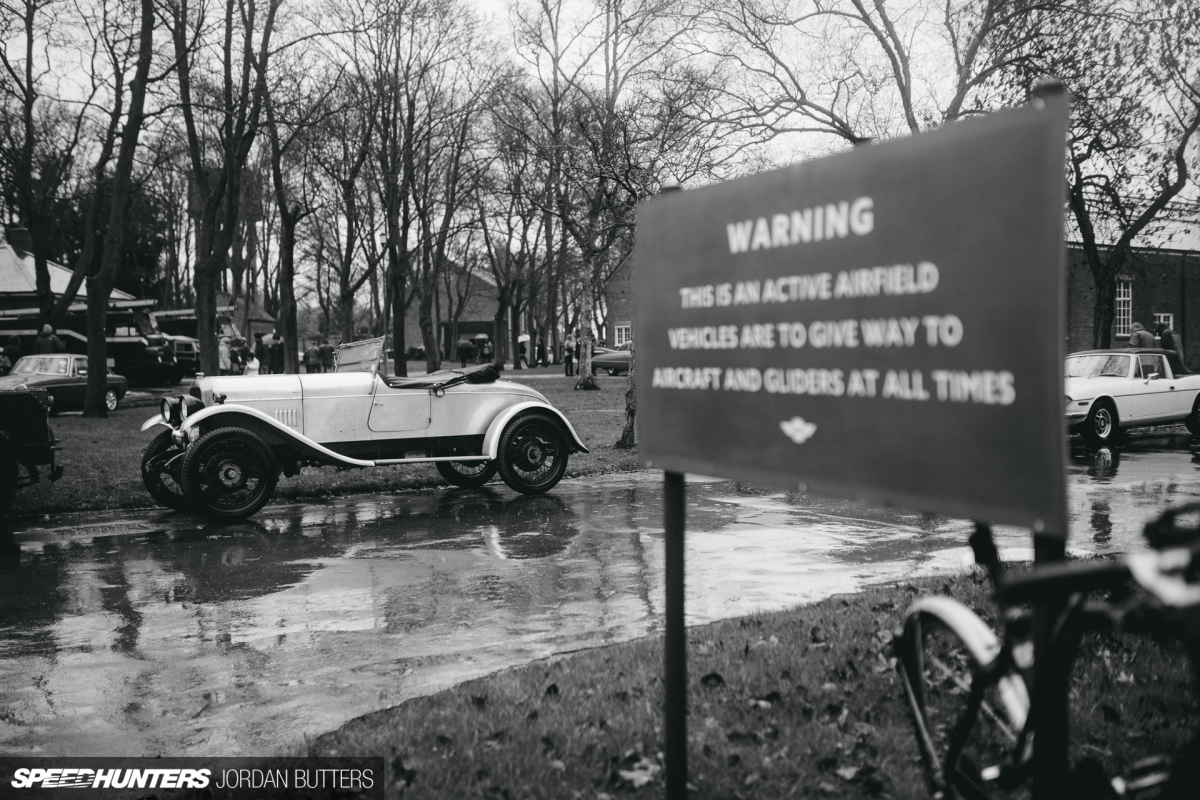 Despite being soaked through to the core, the dreary conditions gave this Scramble an aesthetic that was quintessentially, and unmistakably, British.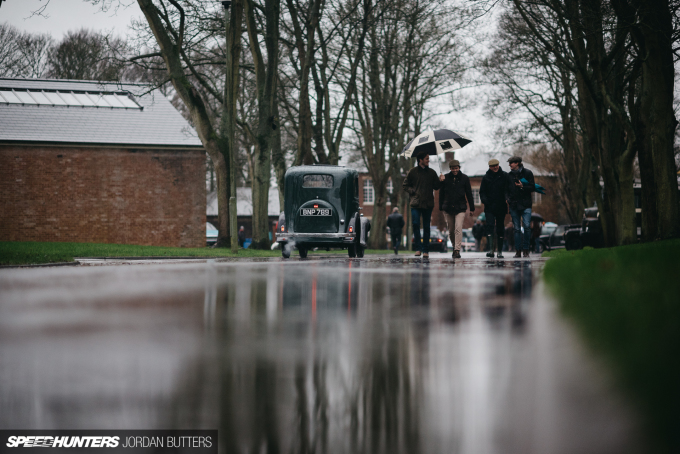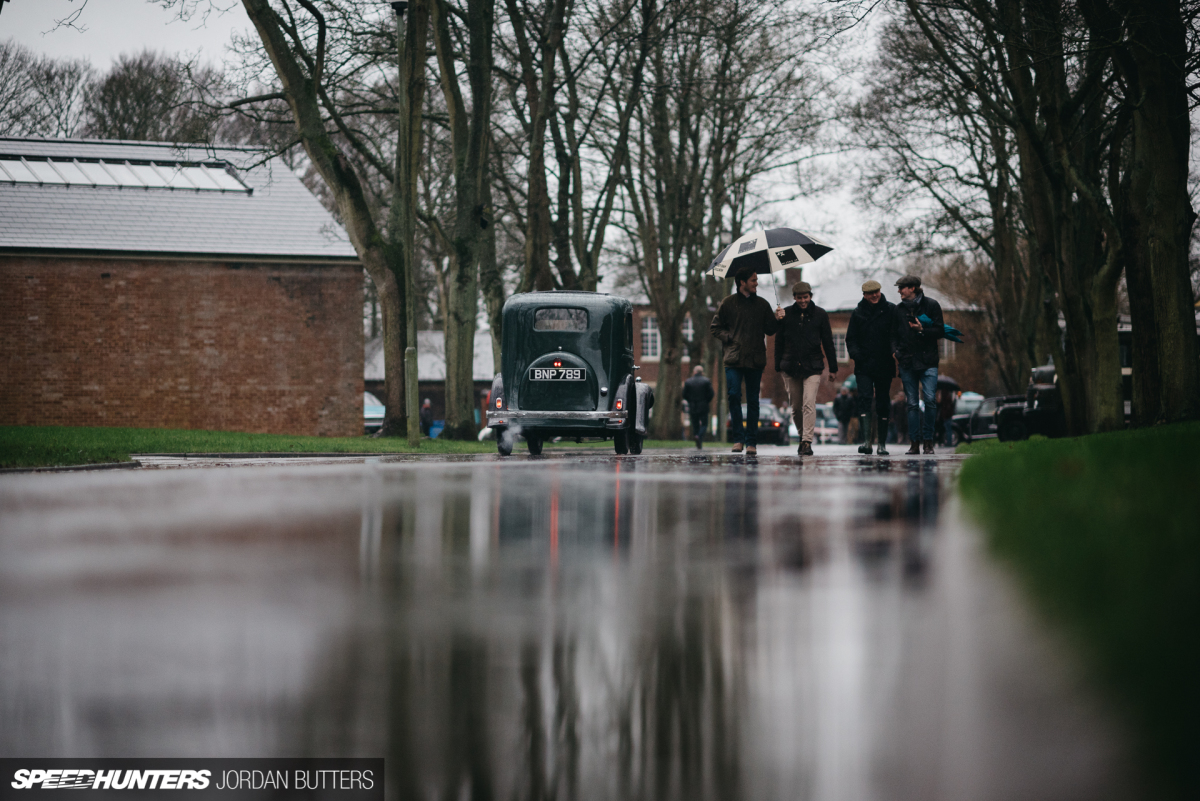 At times you'd be forgiven for thinking you'd stepped inside a time portal. Tweed, flat caps and the colour brown was the order of the day. I even saw one guy shooting with a big old Rolleiflex TLR 120 film camera. How did the hipster burn his mouth? He drank coffee before it was cool.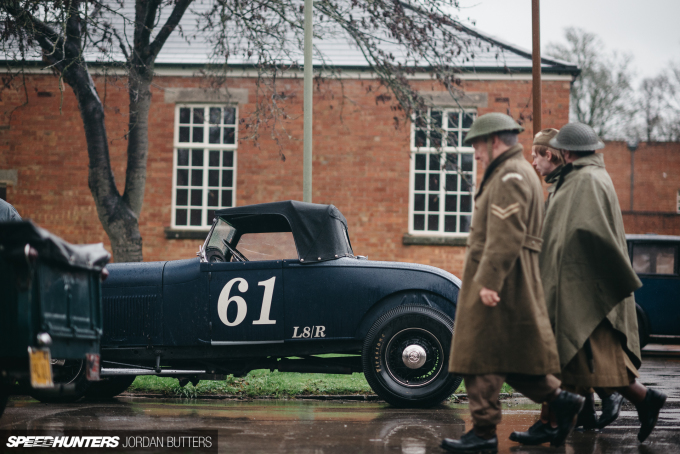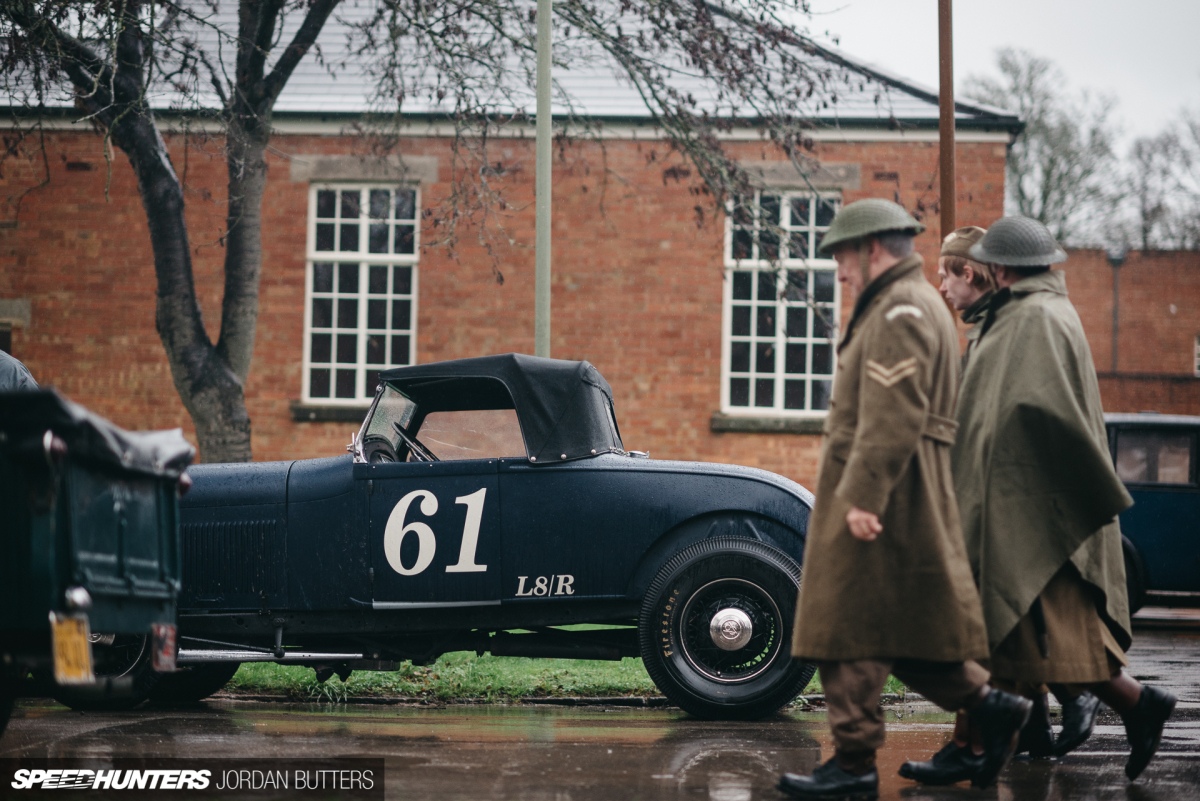 The Bicester Home Guard did a sterling job of making sure that the site was secure, and added further to the period-correct theme by patrolling the site.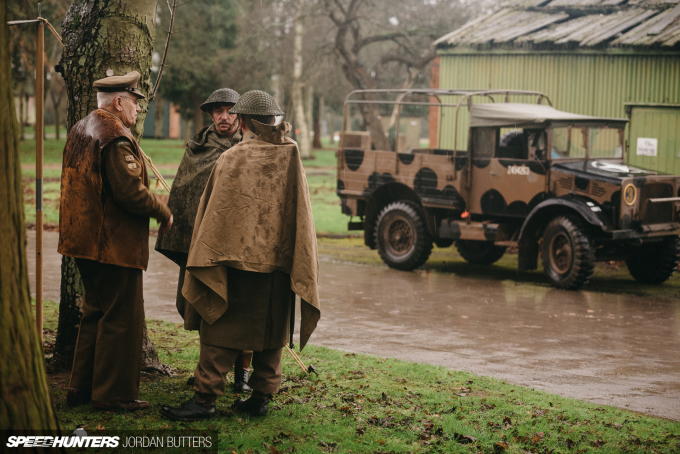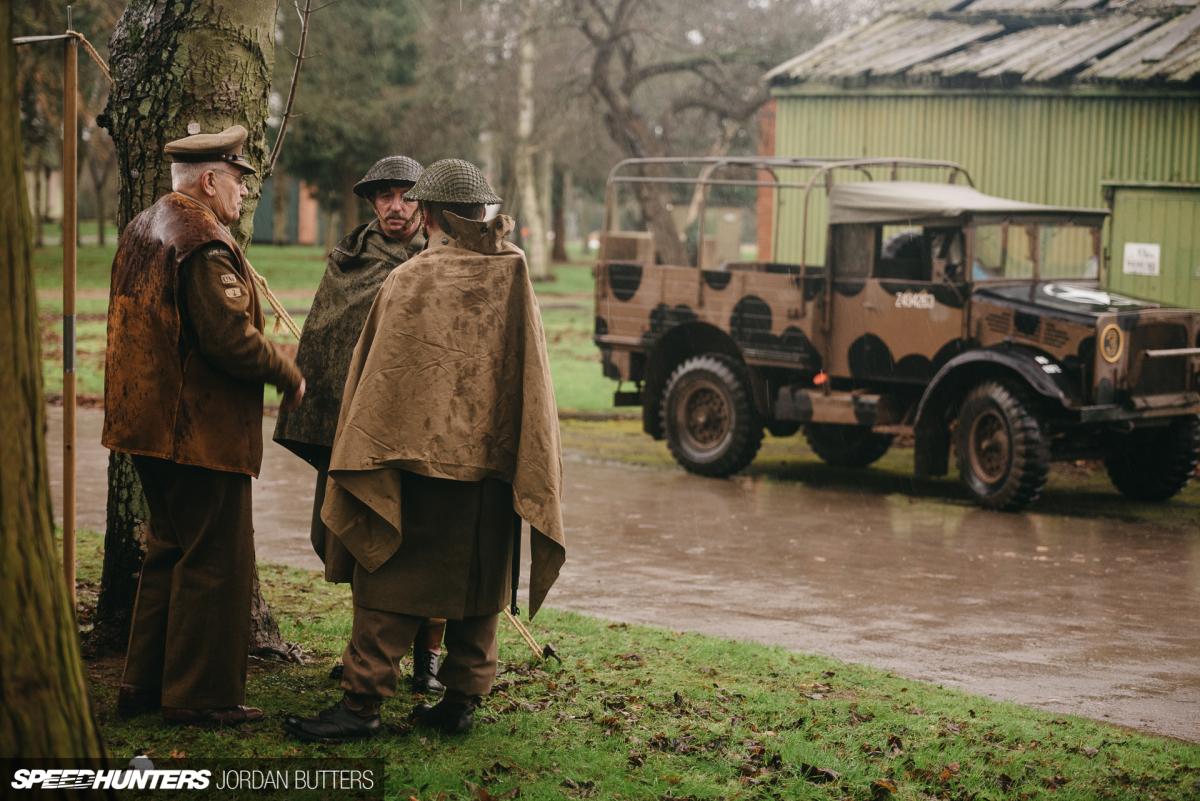 I've not yet managed to make it to one of Goodwood's Revival events, but Sunday Scramble gave me enough of a taster of this reenactment-cum-automotive-meet to make me want more. This year will be the year.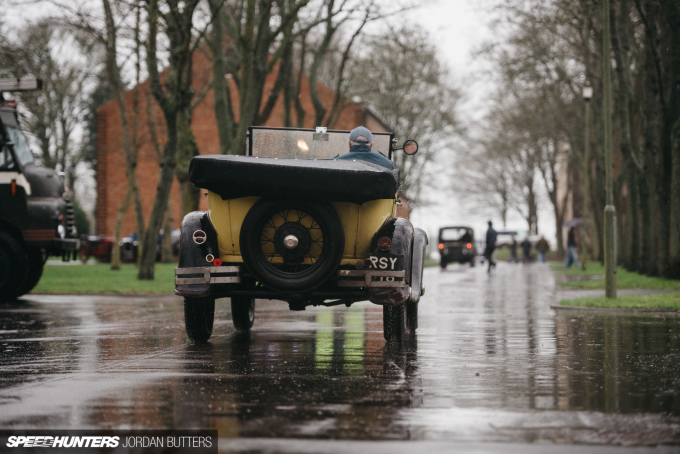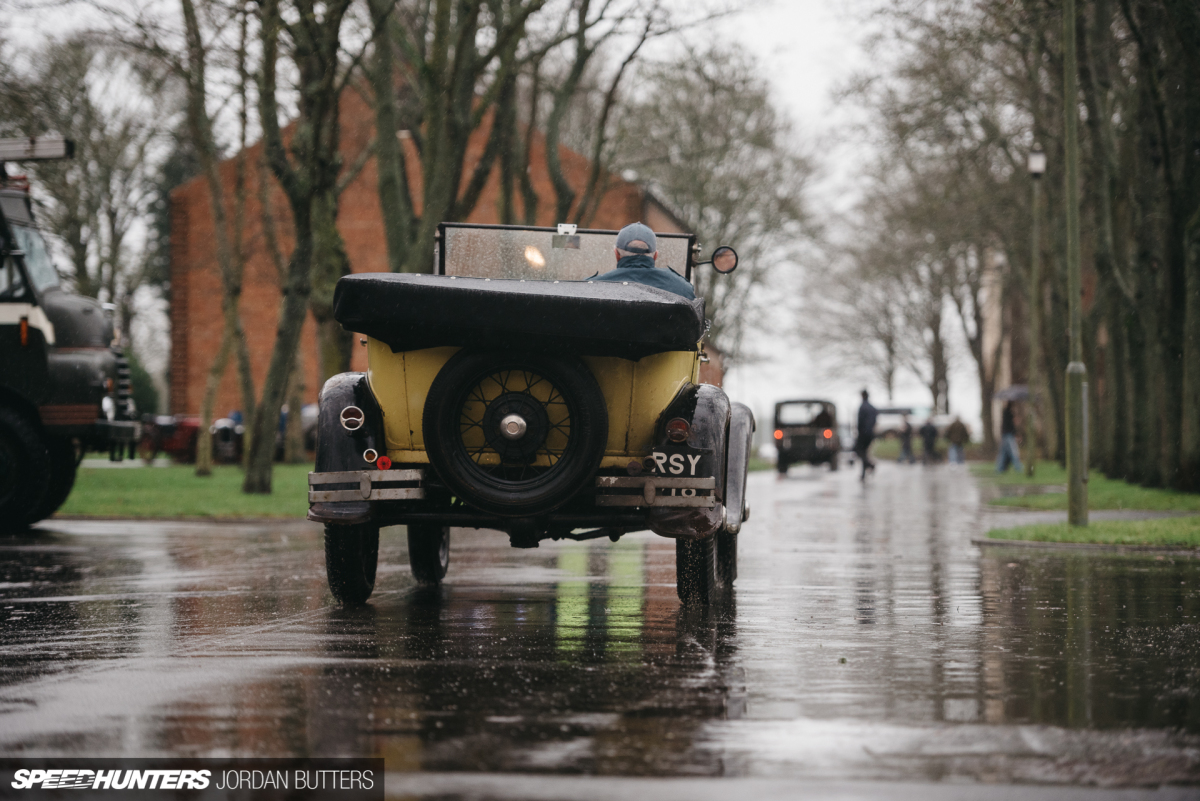 One thing that struck me was that the cars on show were definitely not garage ornaments. The idea behind the Scramble is that you drive your classic or historic car to the event. What a bizarre concept.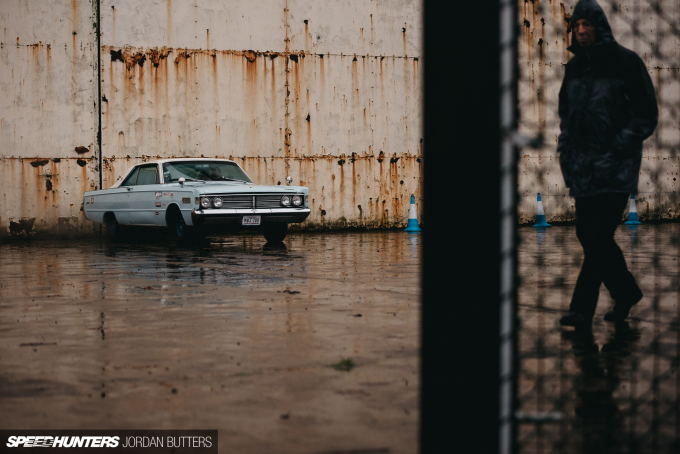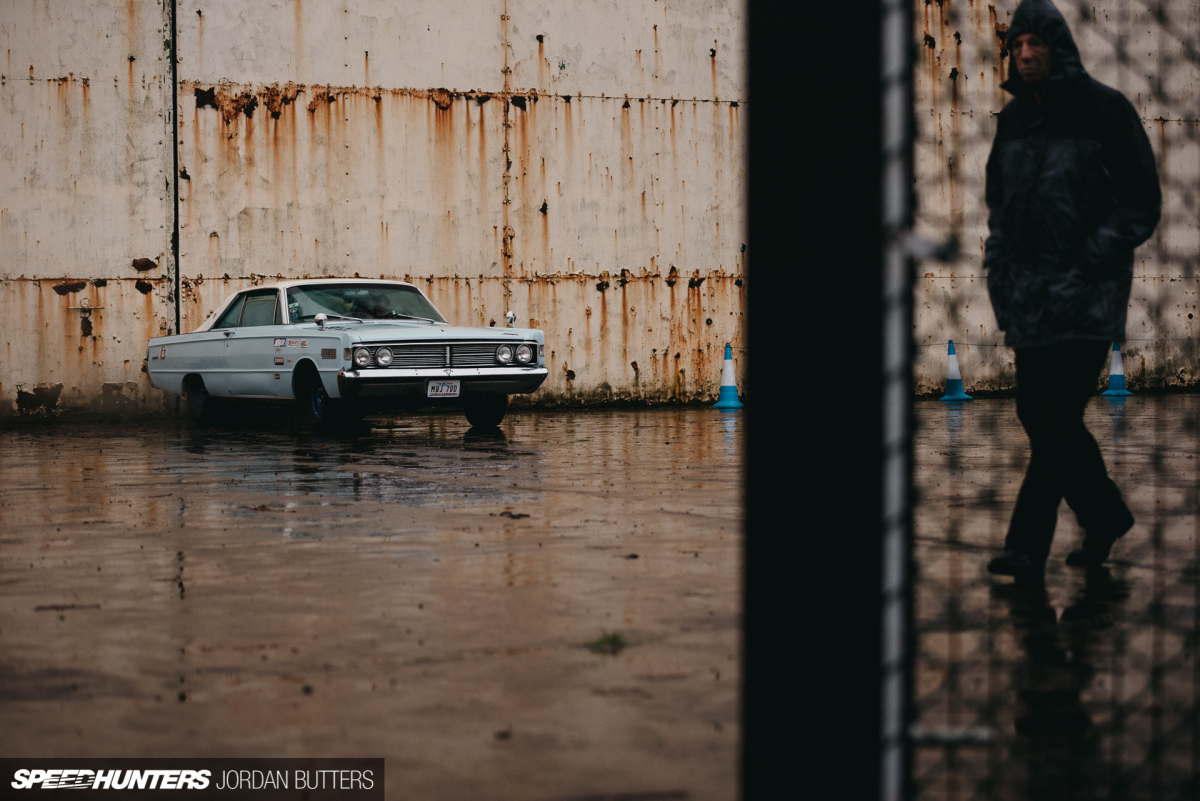 The unmistakable whiff of fuel in the air, the bark of carburettors spitting to life and the vibrant swirling pools of oil mixed with rainwater left on the ground were a testament to that fact that there were living, working machines.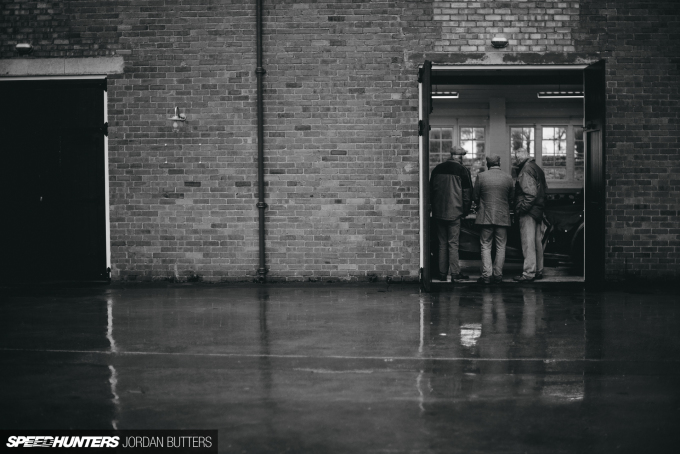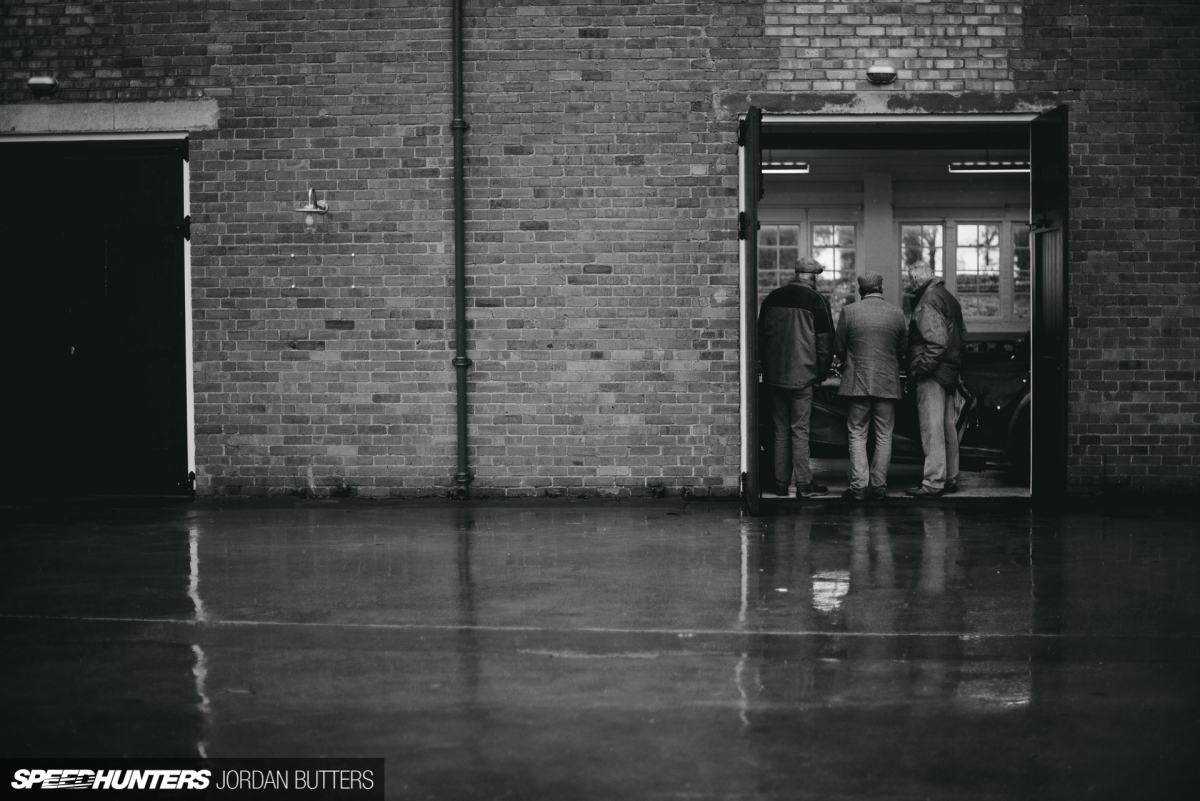 That's the way it should be, in my opinion. Come rain or shine, cars are meant to be enjoyed. There's a reason most of these machines are revered years after they're forgotten by most of the general public, and it's not because they're 'nice to have'.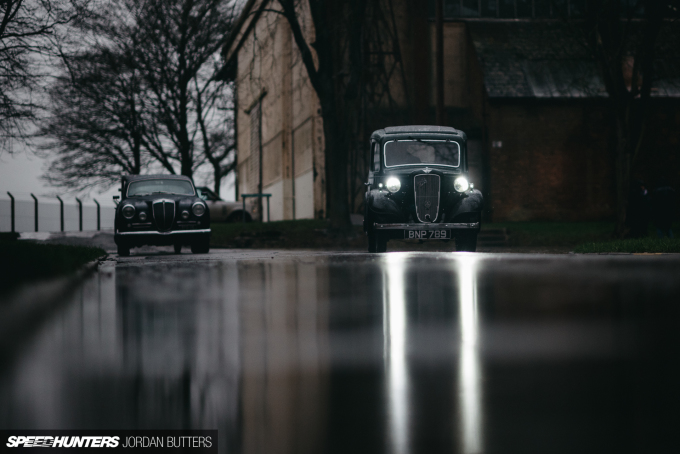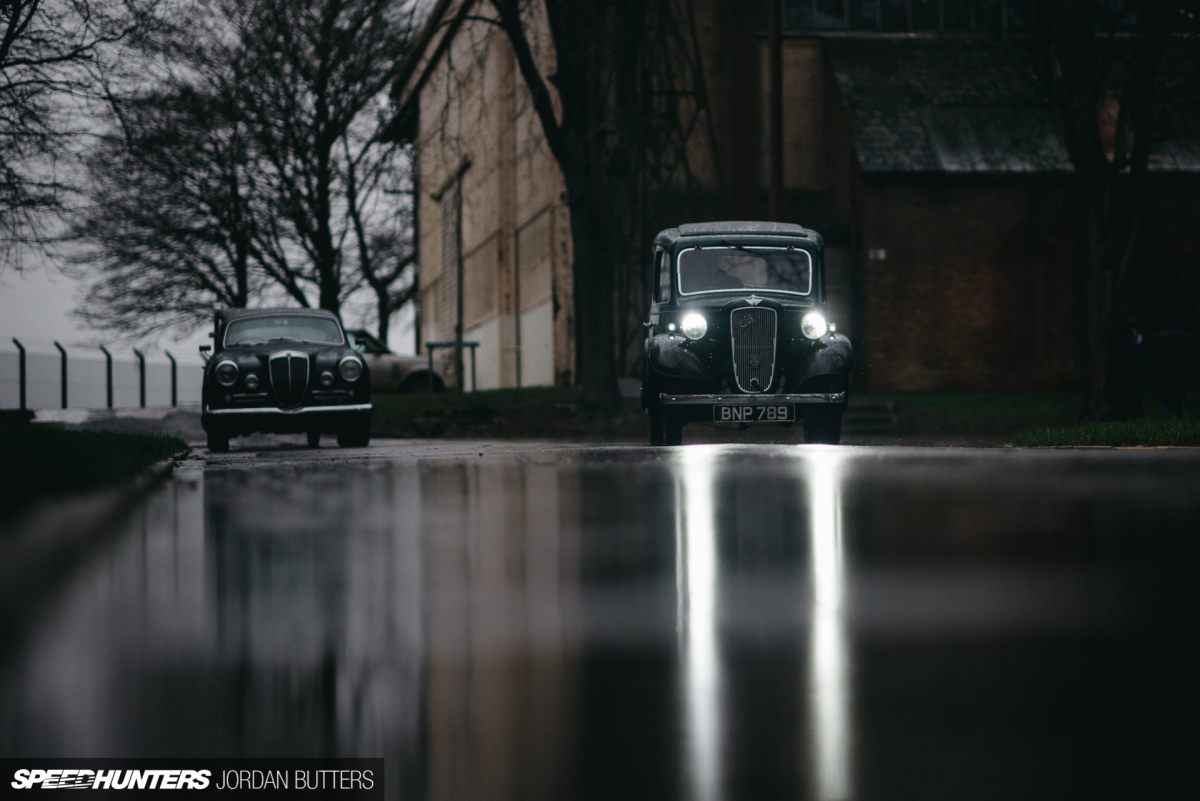 It's because true enthusiasts enjoy owning, working on them and driving them. I didn't see a single trailer parked up, and most of the cars on display drove right out of the gate as the day was coming to a close.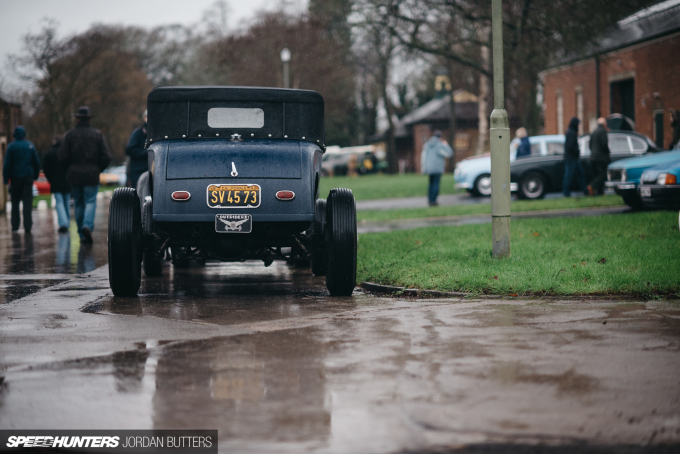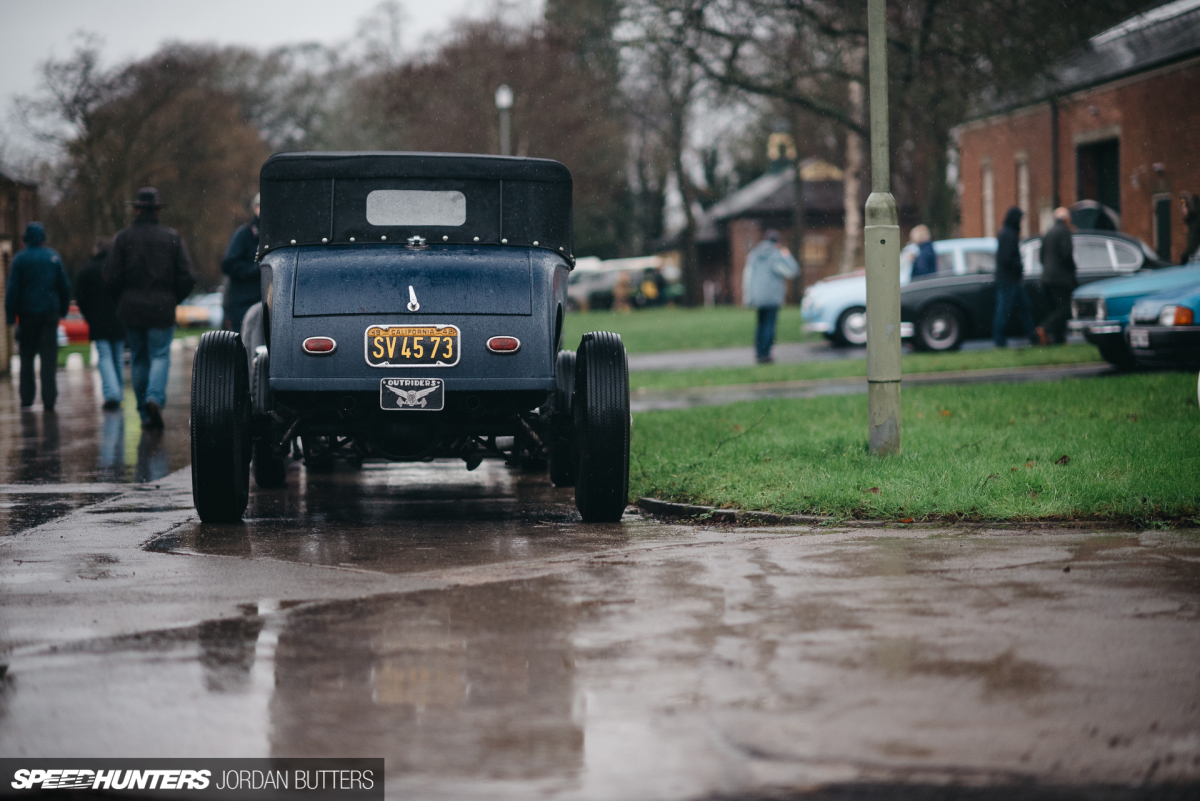 Although the miserable conditions brought proceedings to a premature end, if the size, quality and atmosphere of the first Sunday Scramble of 2016 is anything to go by, then similar events later in the year are going to be unmissable.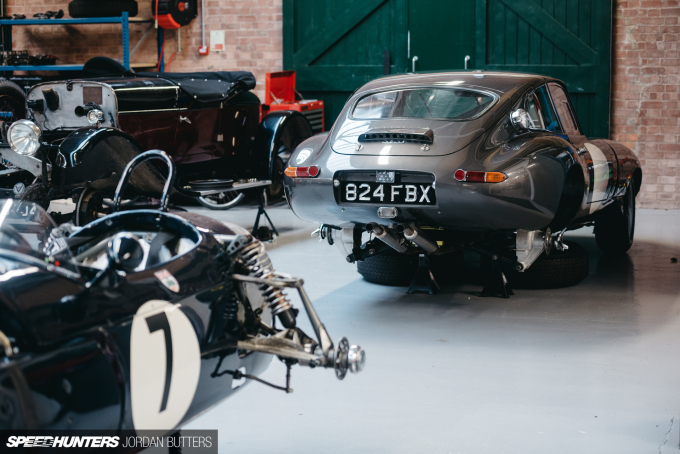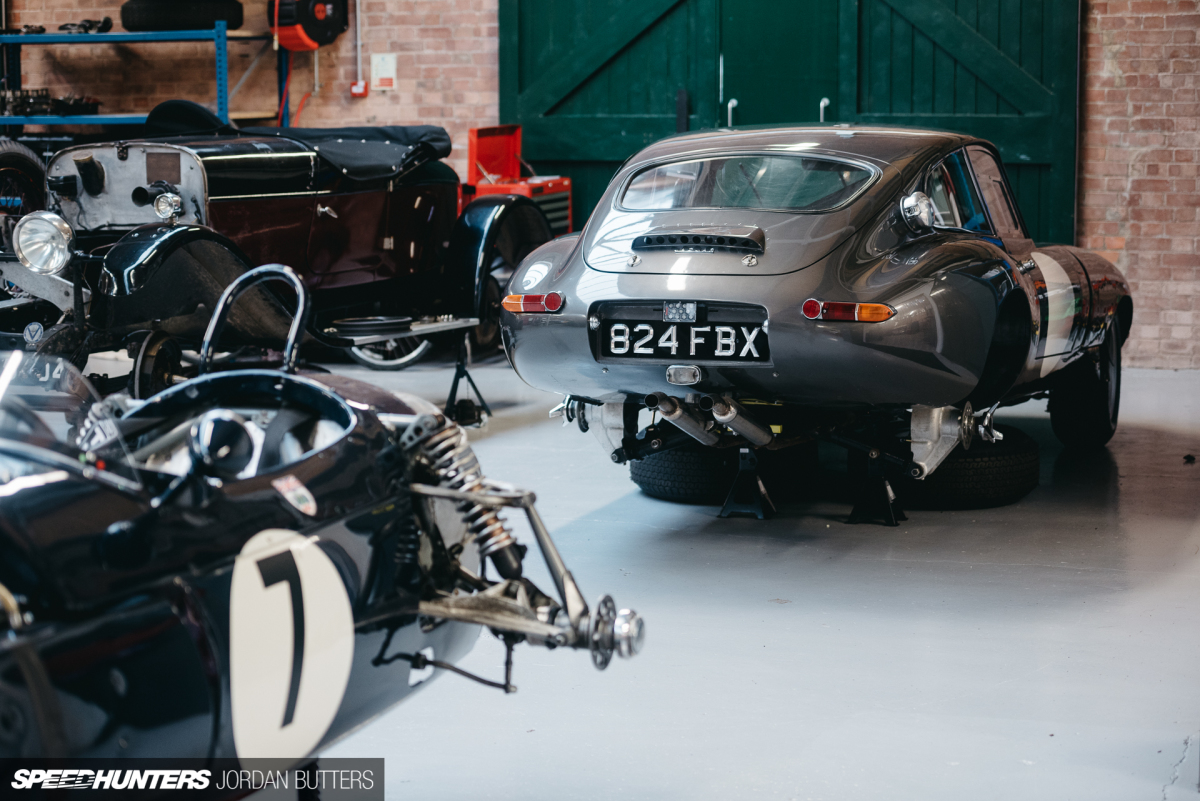 If you're in the UK and have more than a passing interest in classic cars then I suggest you make a note in the diary for the next event on 24th April. Bicester Heritage is a rare gem, and with the right support from the automotive community there's no reason why its events can't be as big as those held at Goodwood in years to come. I'll definitely be back.
Jordan Butters
Instagram: jordanbutters
jordan@speedhunters.com
Cutting Room Floor