If you're into BMWs and happen to live in Japan, there's a very good chance you'll be familiar with Studie AG. With five branches nationwide, it's the single biggest aftermarket BMW specialist in the country, and more akin to a select shop for cars.
Studie AG is not only an importer and reseller of BMW-specific tuning parts though; the company builds cars that reflect a very specific type of philosophy, which is probably best summed up as a cohesive mix of style and performance. It does things well and because of this has become the place to get your BMW maintained and spiced up in Japan.
But until Bob Suzuki, the man behind the operation, told me at TAS, I didn't realise that this was Studie AG's first actual booth presence at the show. In previous years the company's cars could be found on a variety of other displays – including those from wheel and tire manufacturers – but for 2017, Studie AG decided it was time to do something for itself. And that included building a pretty funky demo car to make the debut a memorable one.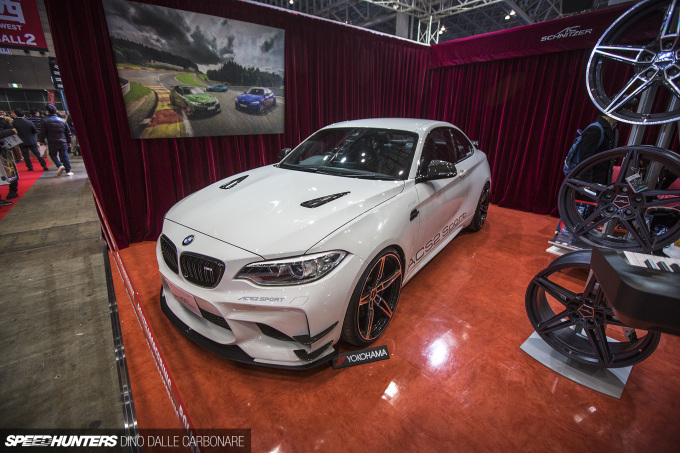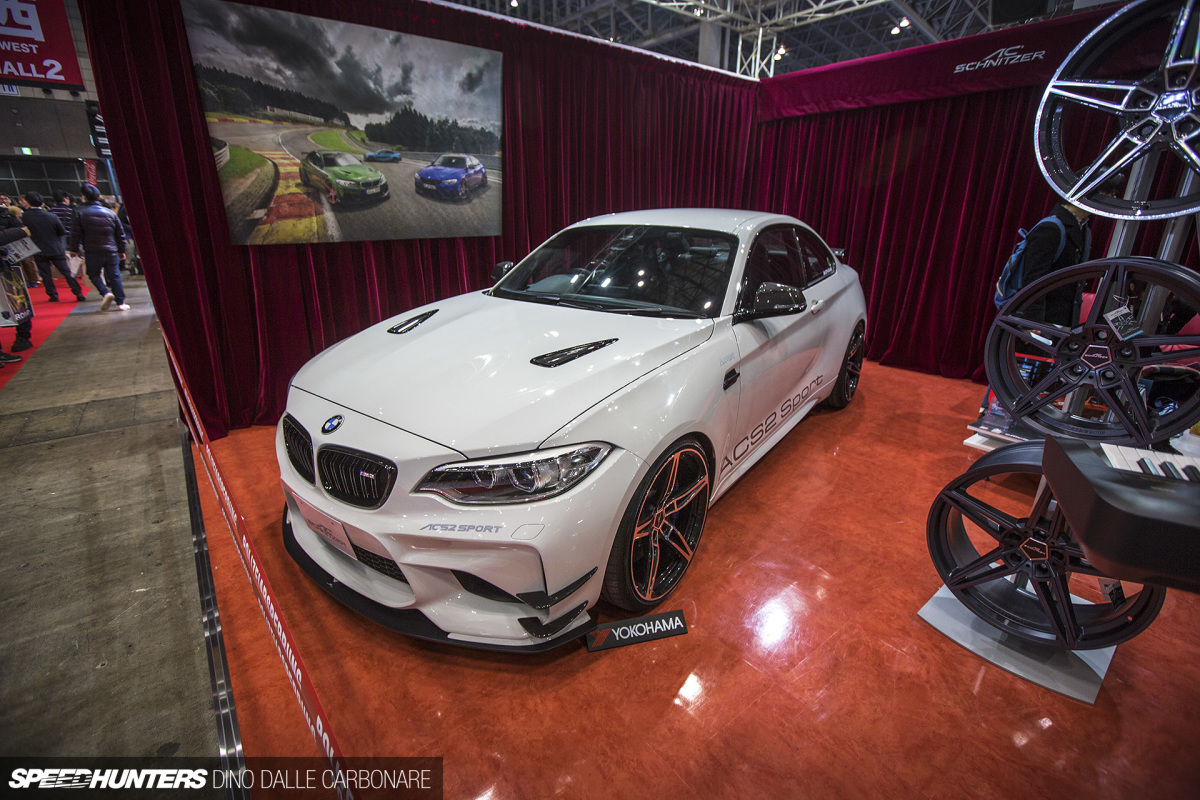 It was like the booth had a split personality; the Studie area had a wildly-colored M2, and the other side, which was dedicated to AC Schnitzer, took a more classical approach with its M2 display.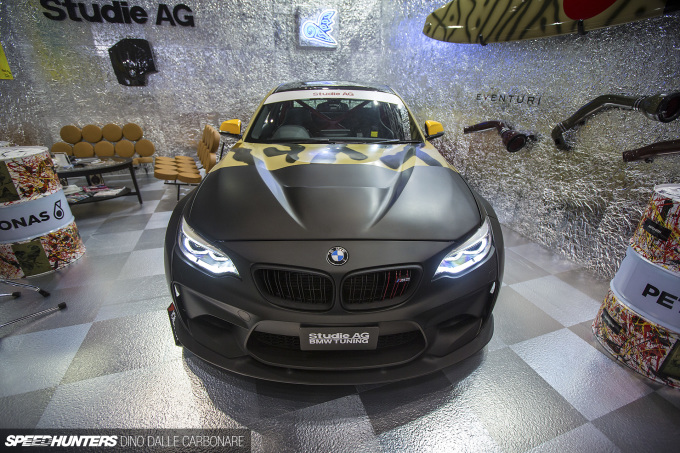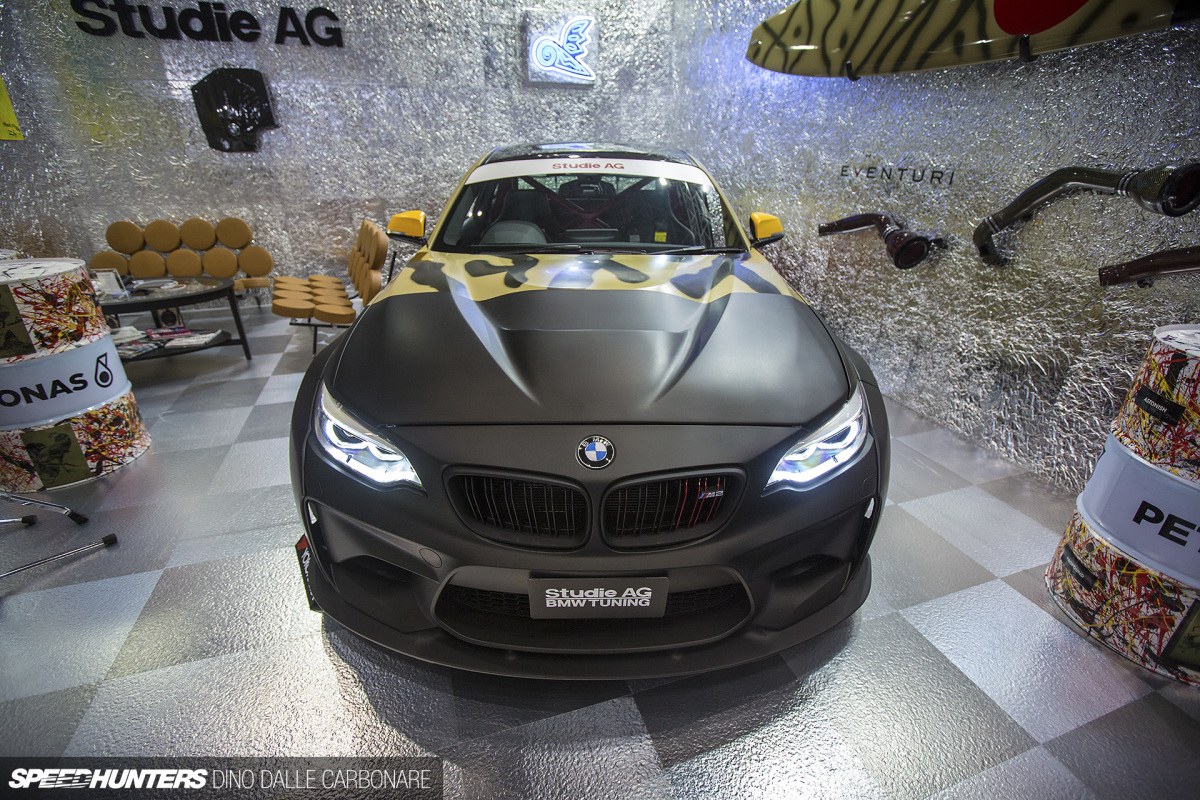 It was the car in the main space that got my attention, starting with the exterior which was designed in collaboration with Tyler Surfboards, who also crafted a custom board for the company. I thought it was a pretty cool idea.
The M2 is a lot of people's favorite BMW right now as it brings so many elements to the table that have been lost on the bigger M3 and M4 models. To further build on that, Studie has fitted a carbon fiber Arma airbox, and to improve engine breathing mated it to a freer-flowing Akrapovič exhaust.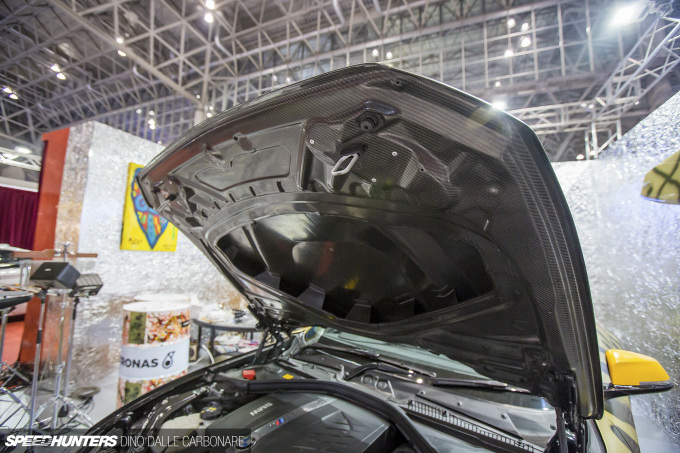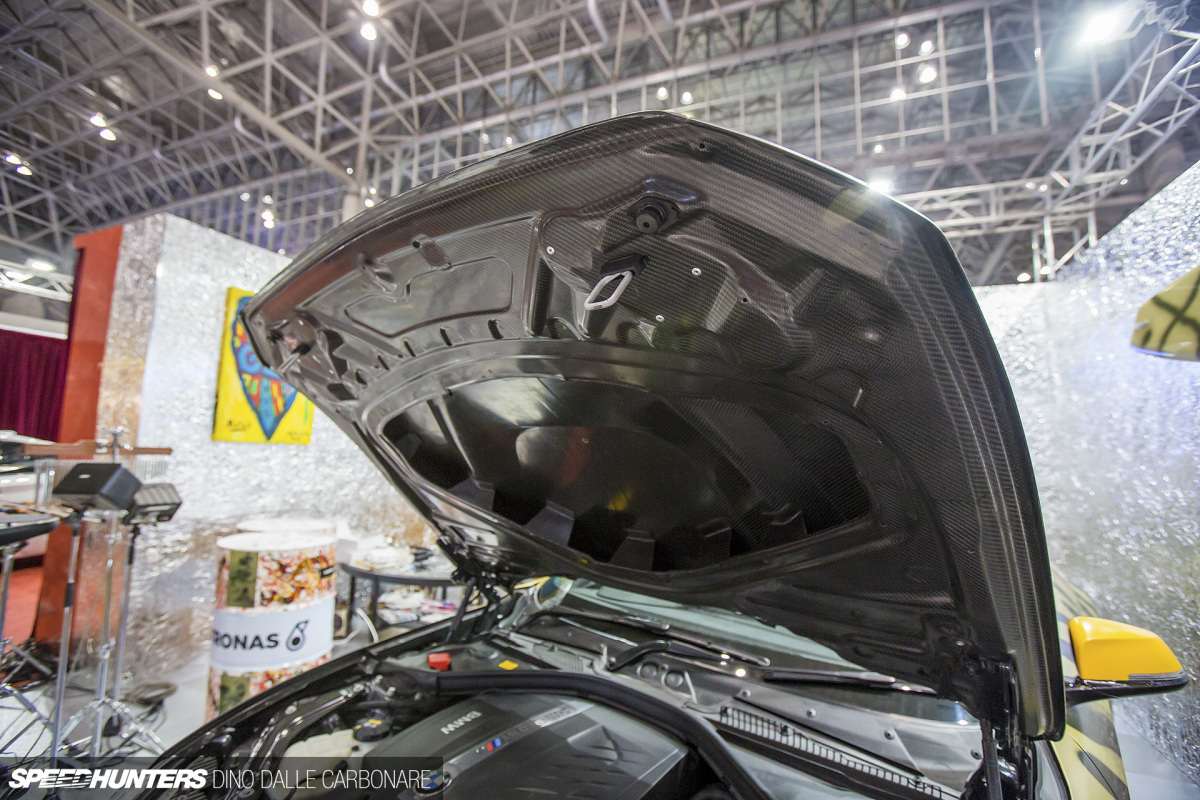 The Studie M2 has also received a few cool carbon bits like the twin-skin Arma hood and 3D Design front lip.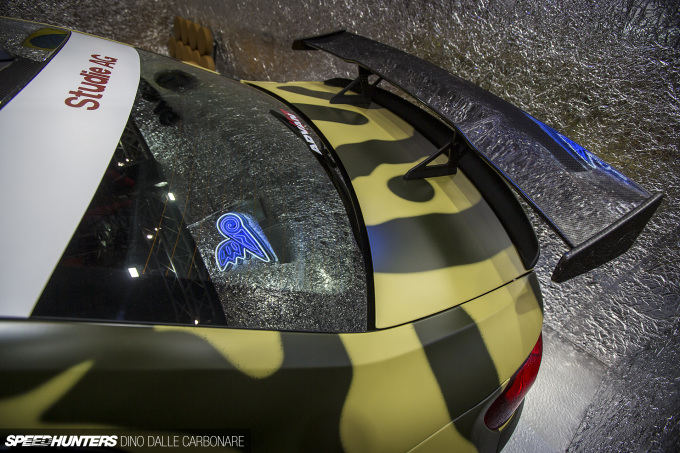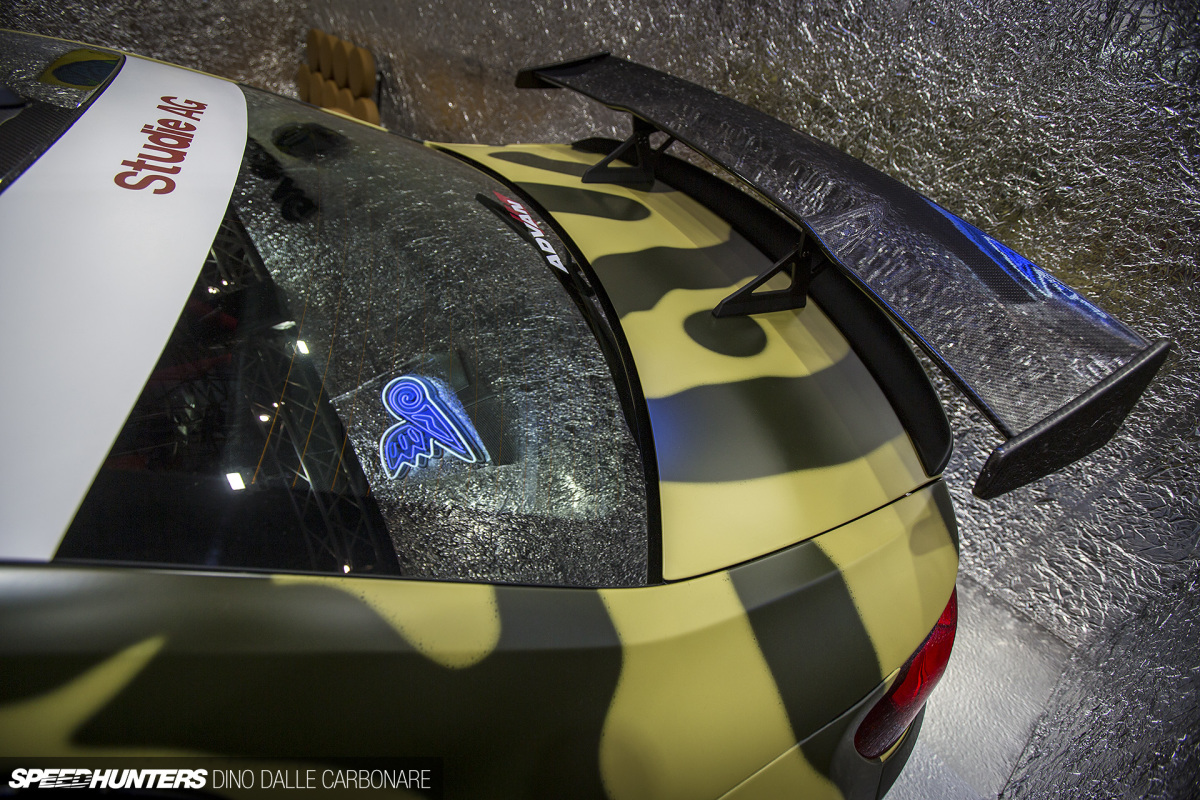 There's also a deck spoiler and a low-mounted wing for an extra dose of character. Against all of this, the BBS RI-Ds are quite a contrasting detail and a reminder that red wheels still work rather well.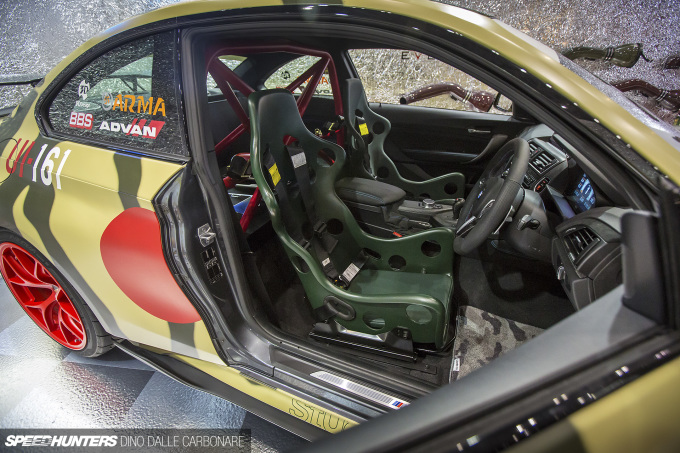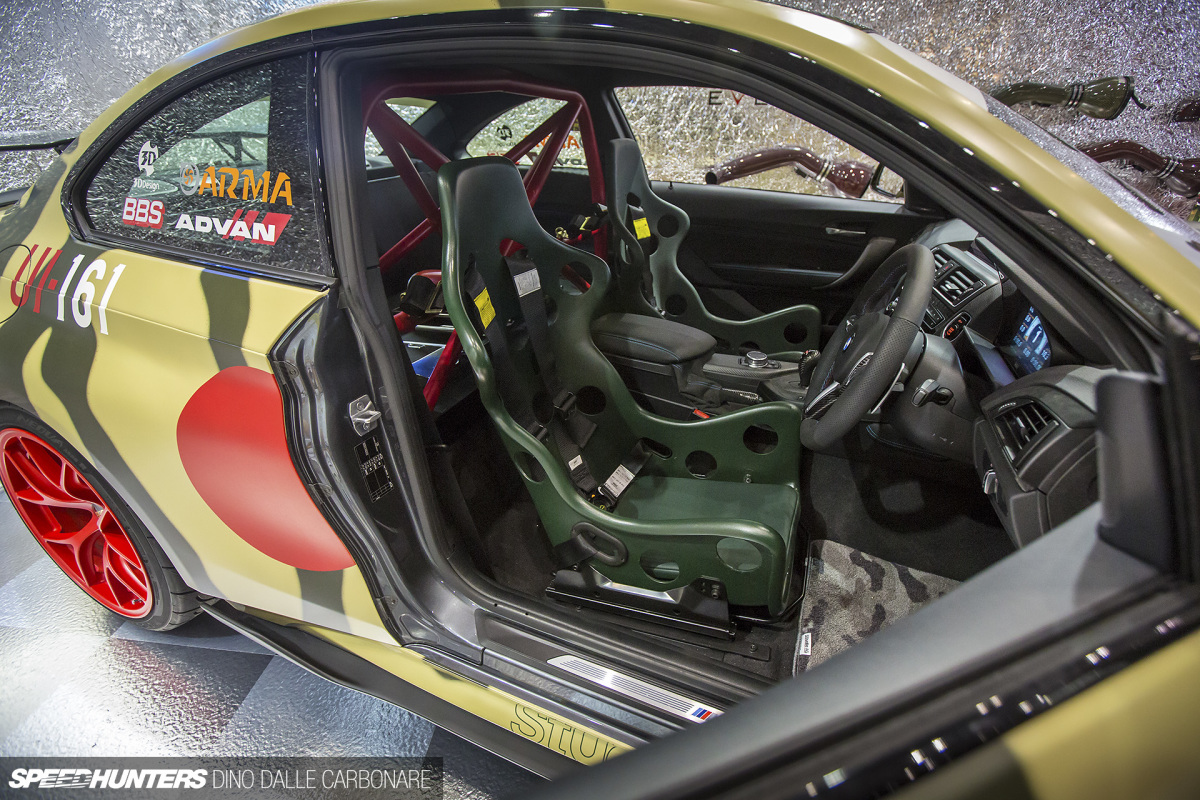 That red is carried over to both the Hinomaru on the sides of the car and the half cage in the back of the cabin. The interior really stands out due to the bare Recaro shells, painted green and drilled out to save a little extra weight. Comfort isn't the main aspect Studie was going for here!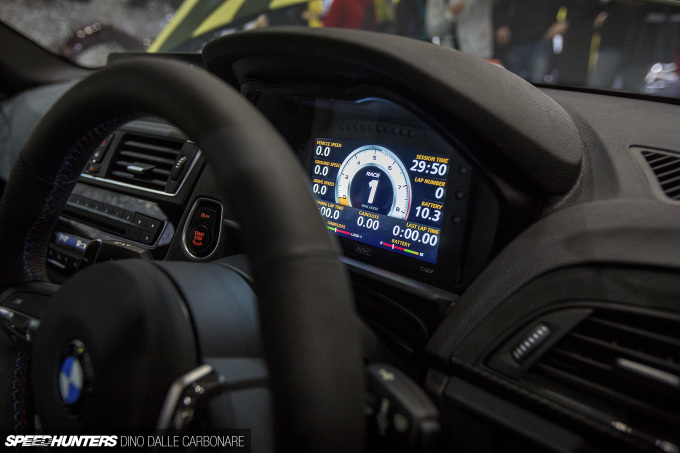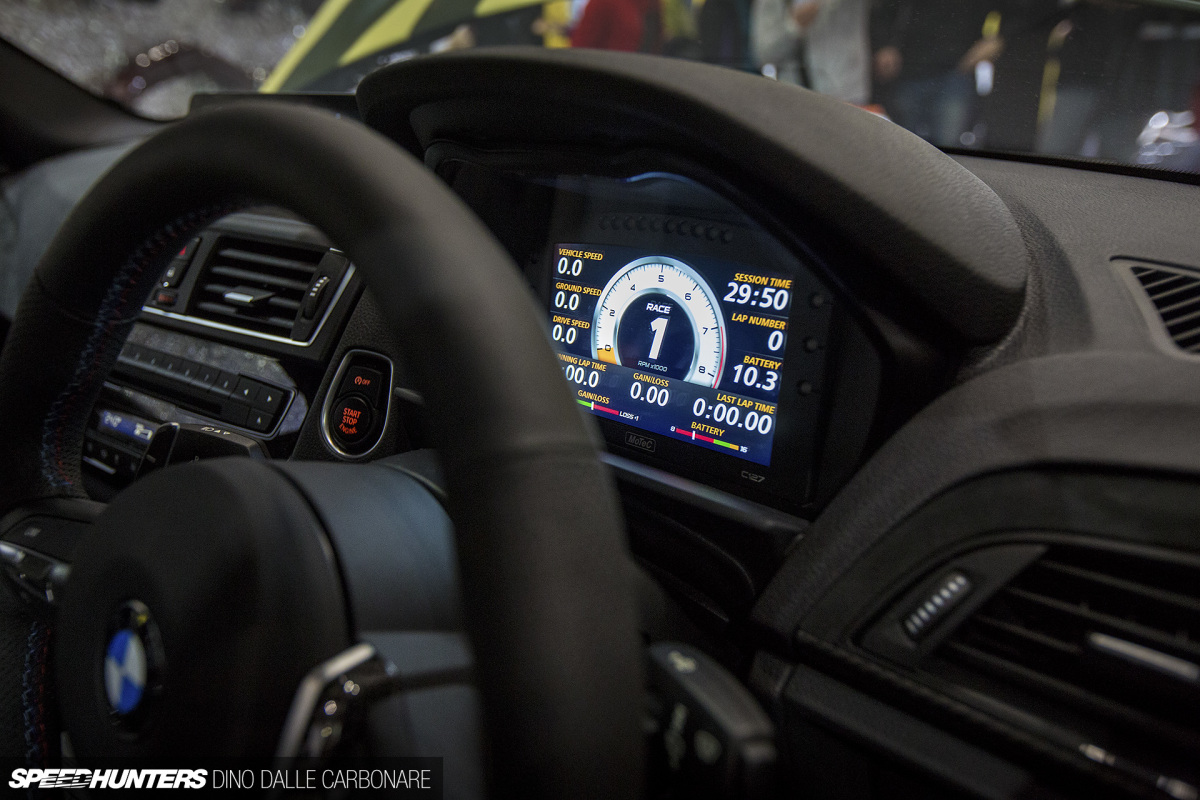 But the coolest touch is the fact that the car runs a MoTeC dash display.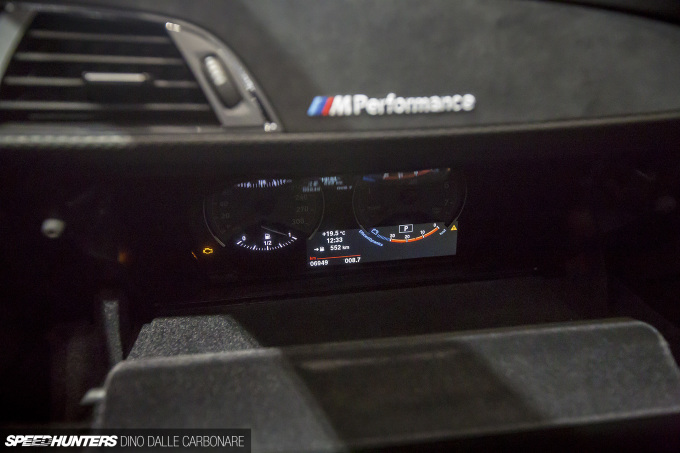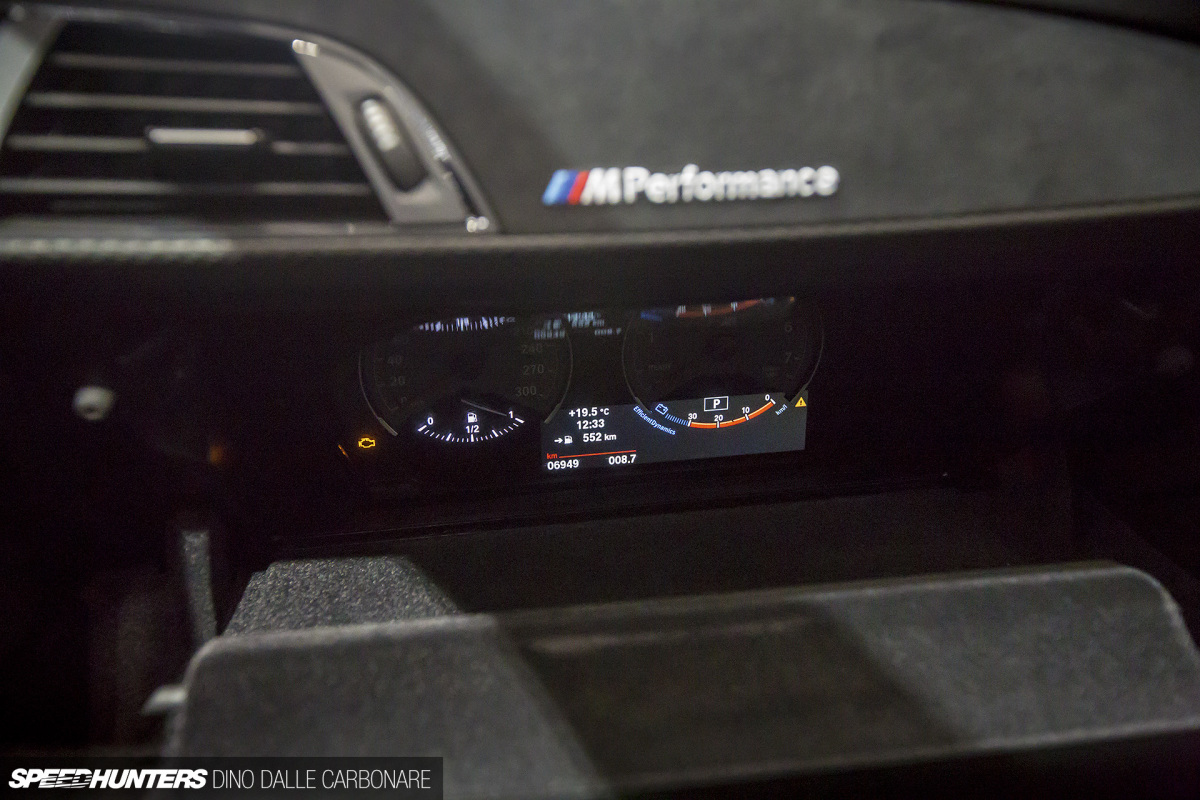 Due to the complexity in CAN Bus electronics and the wiring of modern day cars it was impossible to completely ditch the stock instrumentation, which is why the OEM display has been neatly tucked away in the glove box. Still, seeing that race display in a street car is enough to get any petrol-head's juices flowing.
Dino Dalle Carbonare
Instagram: speedhunters_dino
dino@speedhunters.com