When it comes to automakers boasting competent performance models, Korean manufacturer Kia probably won't spring to the forefront of your mind. That's not to say you should think any less of the brand though.
Yes, this is Speedhunters and our preference is still very much with the performance side of car culture, but you have to appreciate that not everyone wants or needs a car that's packed with horsepower, handles like it's on rails, or is capable of hundreds of miles per hour.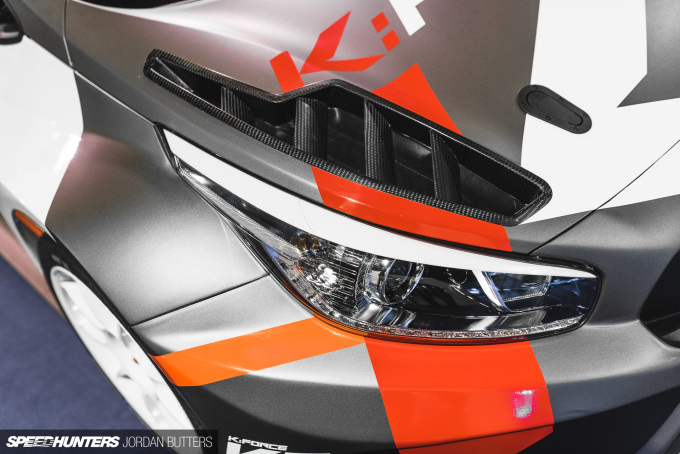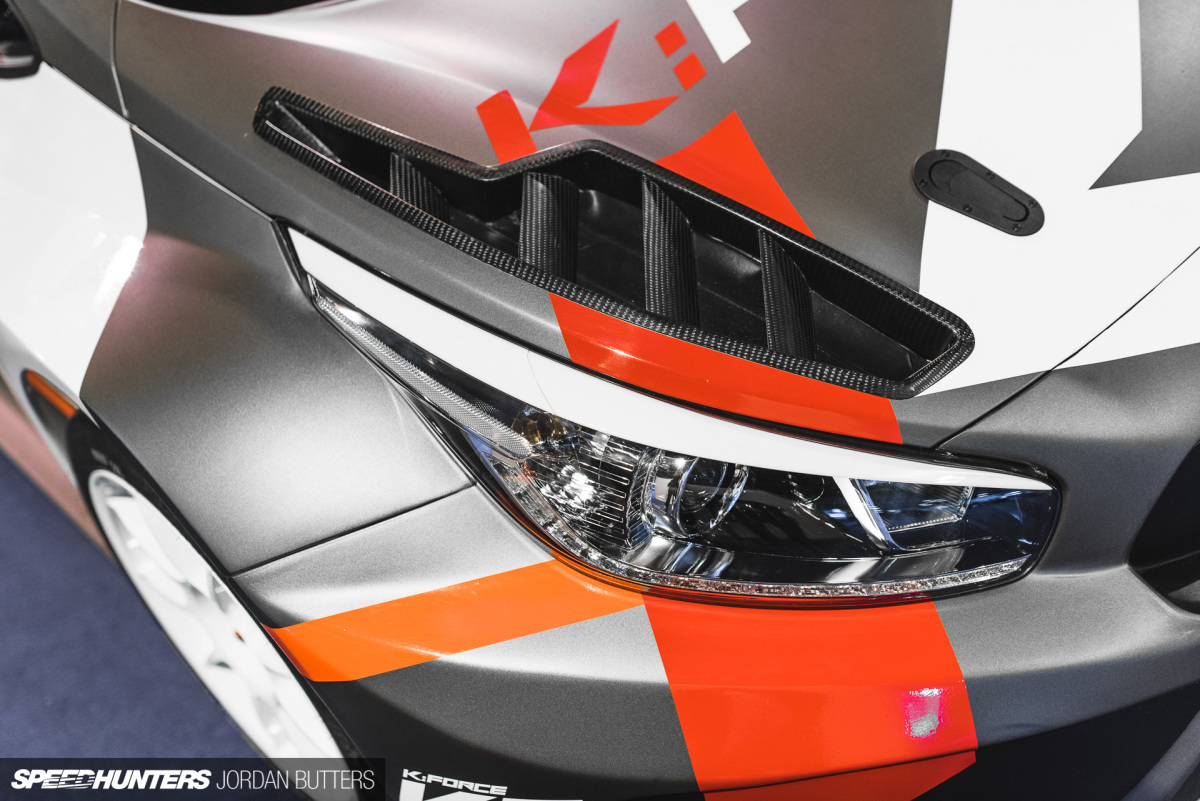 From the perspective of the majority of Kia Motor Corporation's target market, the brand has come a heck of a long way in a relatively short period of time. From bankruptcy in 1996 to being ranked as one of the most reliable manufacturers on sale in the US in 2016, Kia's brand perception has scaled a mountain the size of Hallasan (thanks Wikipedia) in the past 20 years.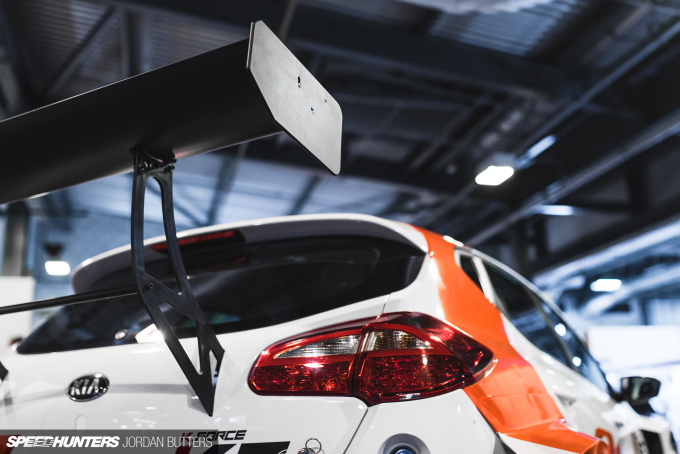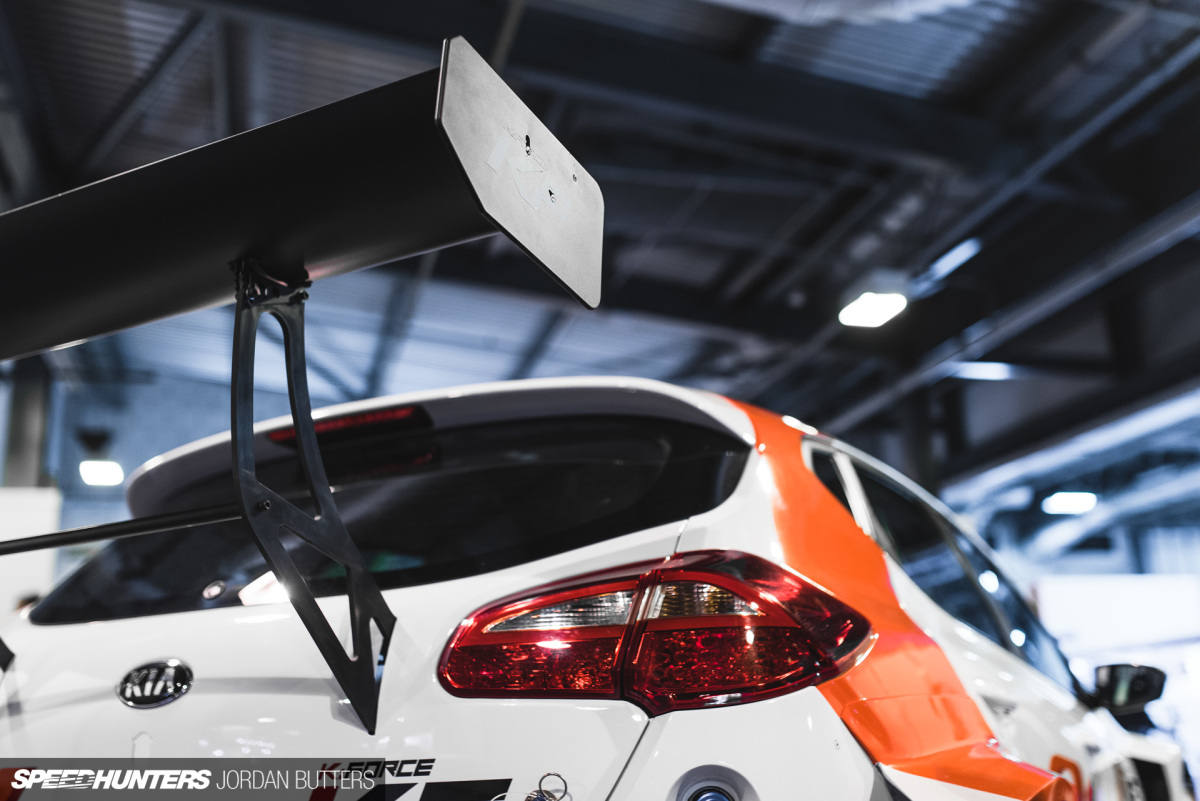 While Kia's presence in motorsport is, well, almost non-existent, the future looks bright for the brand, which is now part-owned by Hyundai. As we reported, the Kia Stinger was recently unveiled at this year's Detroit Auto Show, and the Cee'd GT is the automaker's take on the hot hatch market in Europe, a sure sign of confidence in the sector.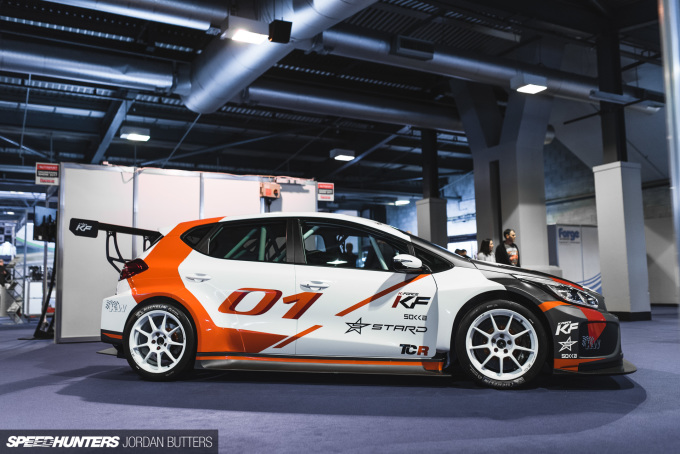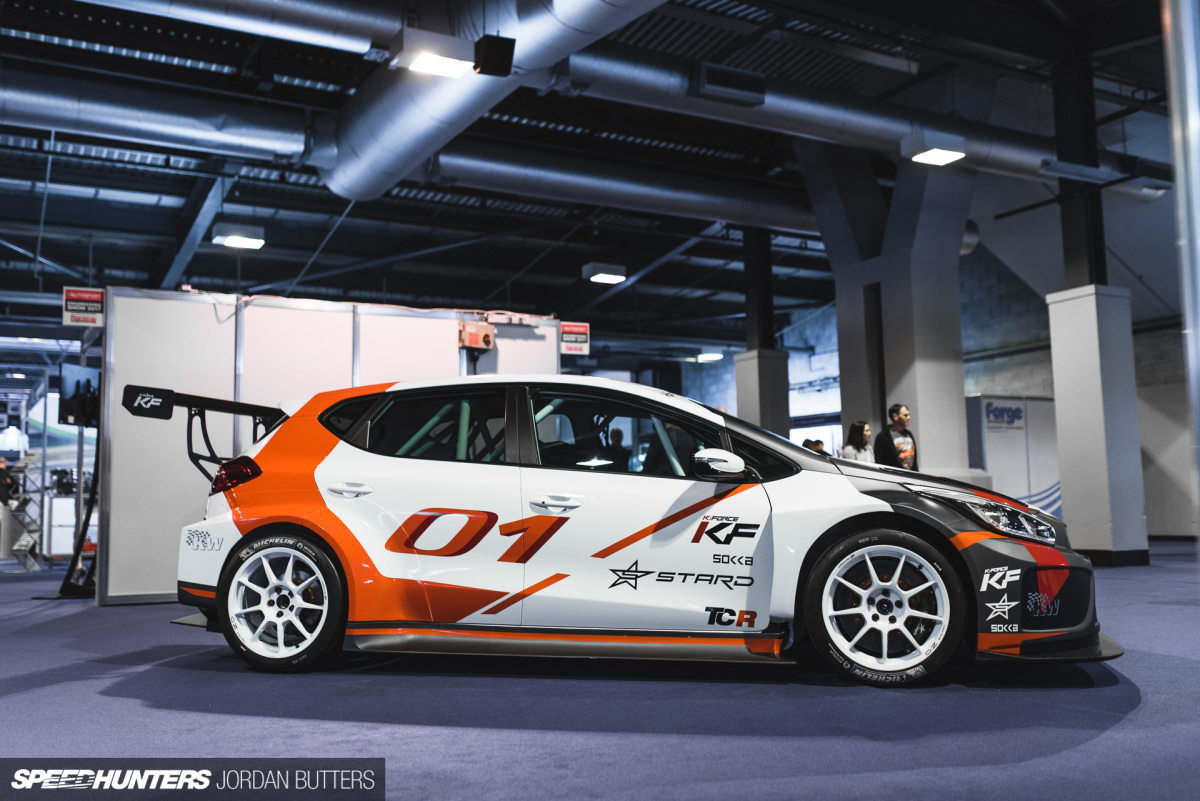 Manfred Stohl's STARD (Stohl Advanced Research and Development) outfit recently announced its evolution of the Kia Cee'd, with the K:Force Kia Cee'd TCR, which was on display at this year's Autosport International in Birmingham.
Developed to TCR International Touring Car specification, STARD has built upon the Cee'd's exterior, adding an aggressive but lightweight carbon fibre wide-body kit and rear wing. The result is a wide and aggressive stance that definitely turns heads.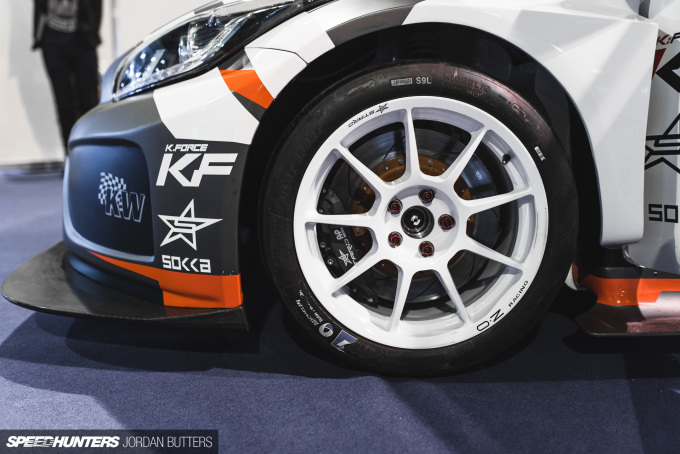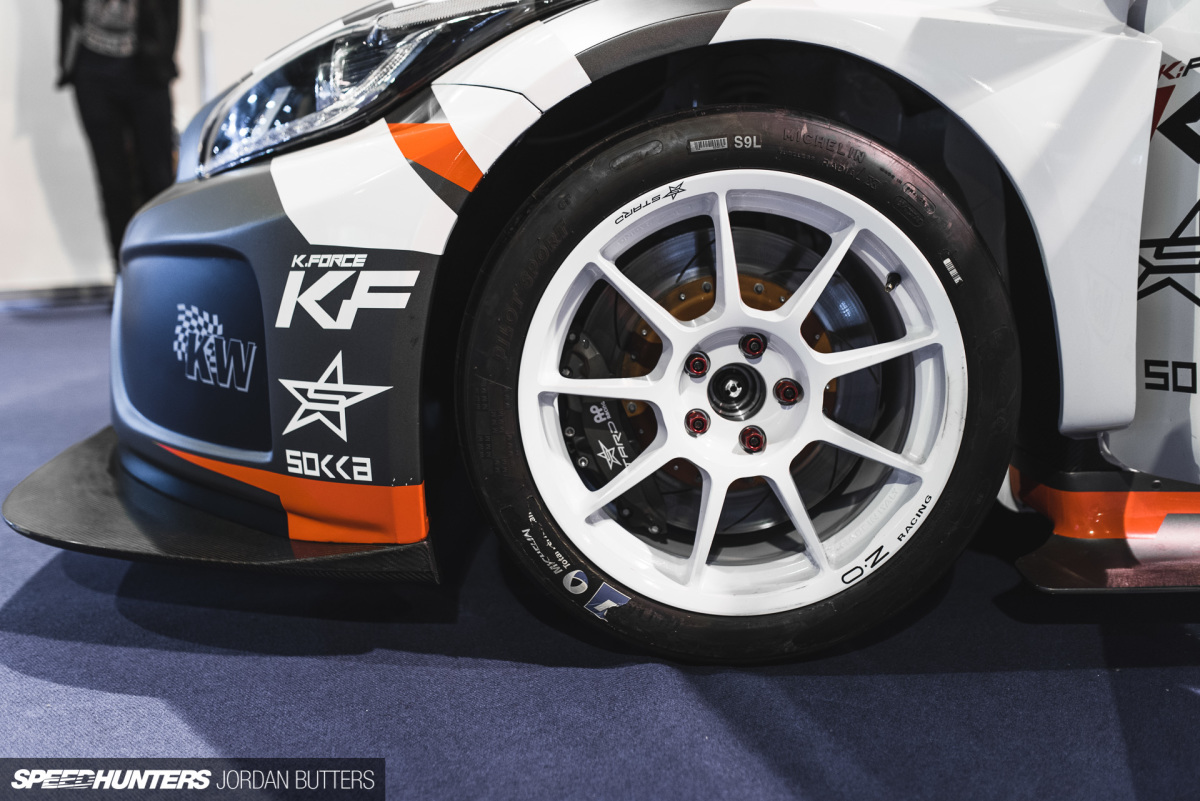 The Cee'd TCR sits over a set of OZ Racing 18×10-inch WTCC wheels in front of AP Racing brakes (378mm rotors and 6-piston callipers front, 280mm rotors and 2-piston callipers rear), mounted to custom CNC aluminium hubs. Control is provided by KW Competition suspension.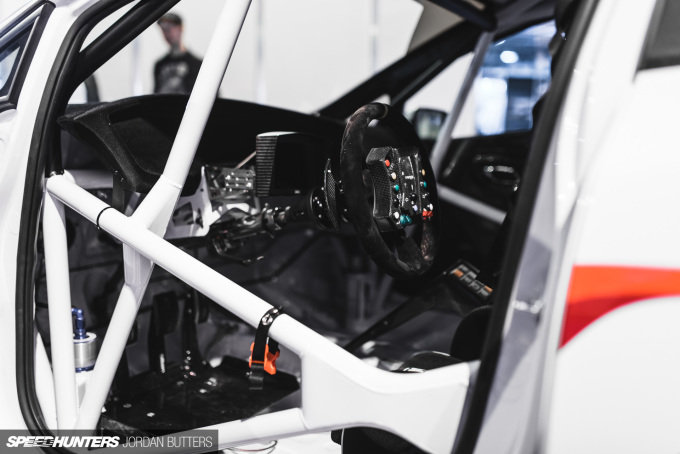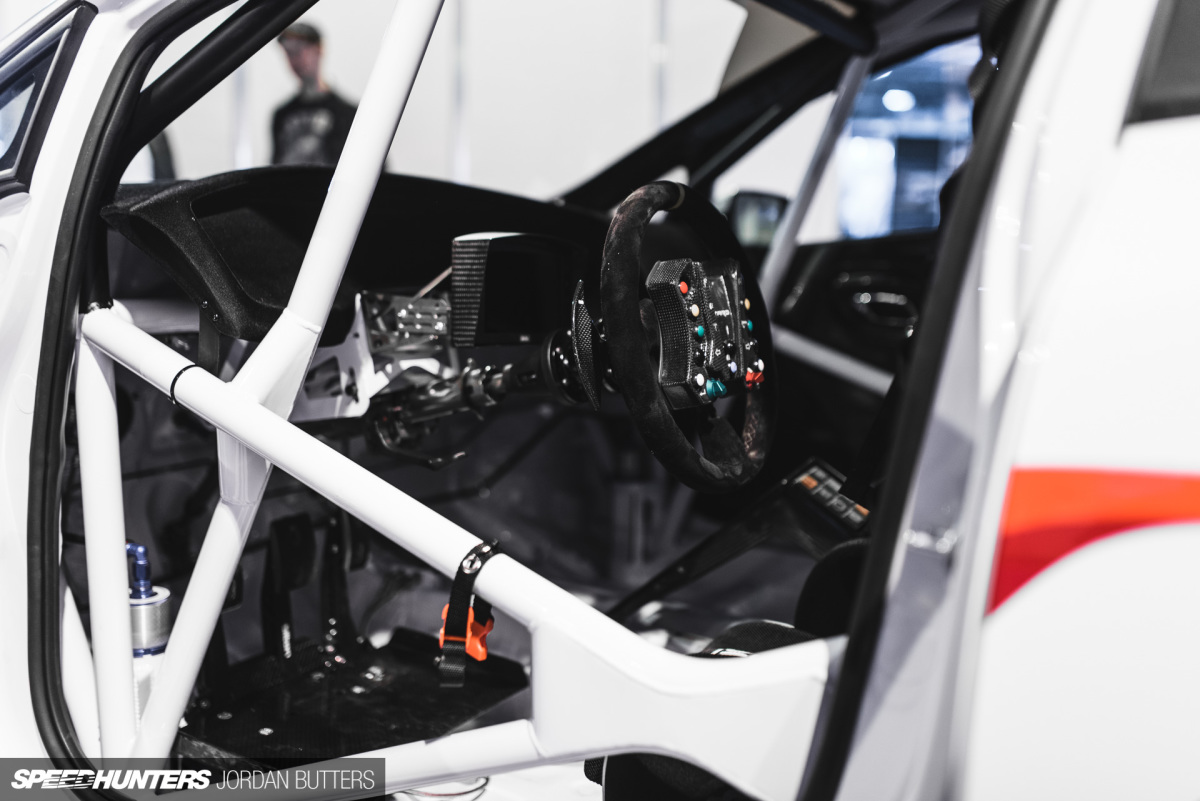 Inside there's a full TCR-specification roll cage, MoTeC dash and control pad, OMP STARD seats, an OMP Targa wheel with paddle shifters for the sequential gearbox and a Tilton adjustable pedal box.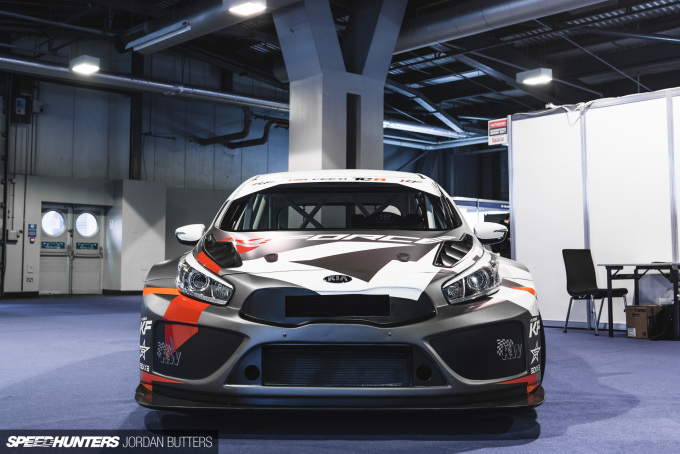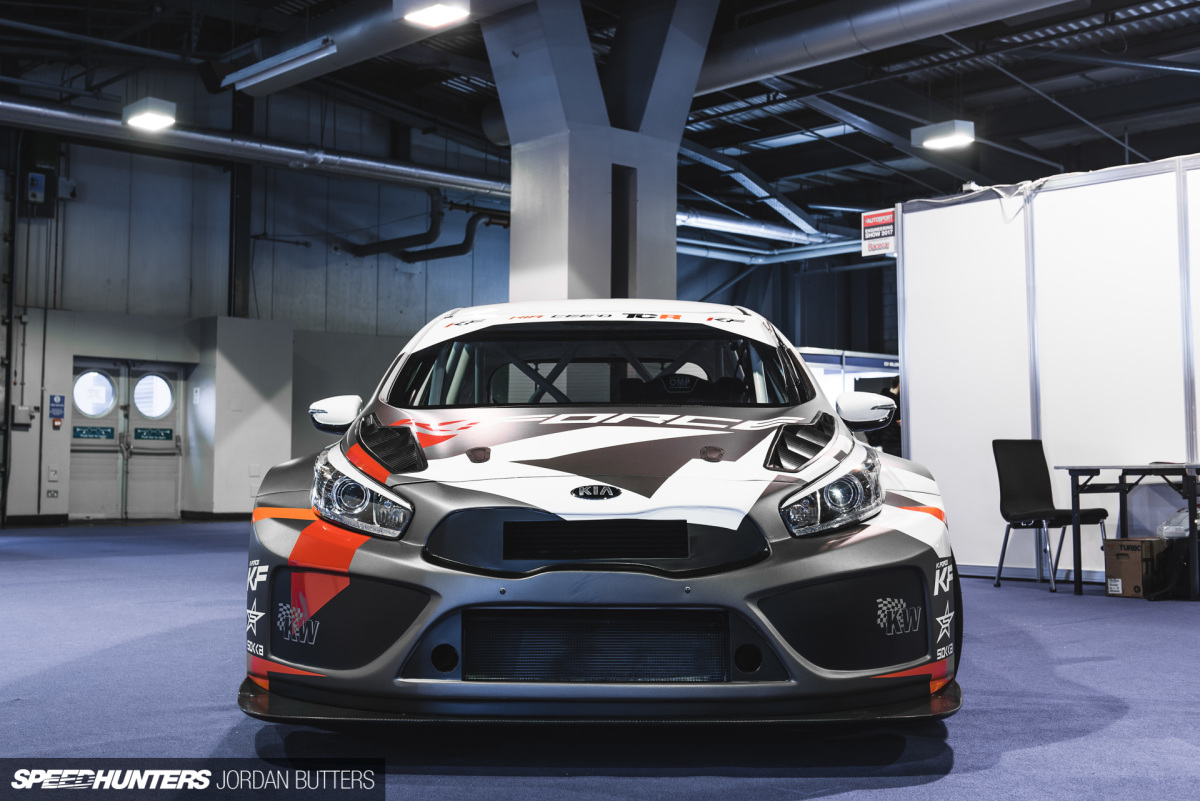 While the model on show was sans engine, should you place an order you'll receive a 2,000cc 16-valve turbocharged Hyundai/Kia Theta II powerplant, controlled by a MoTeC ECU and singing to the tune of 350bhp and 420Nm torque. Prime the anti-lag system for a full-throttle launch and this Cee'd will propel you from zero to 60mph in 4.4 seconds and keep accelerating to a potential top speed of 155mph (250km/h).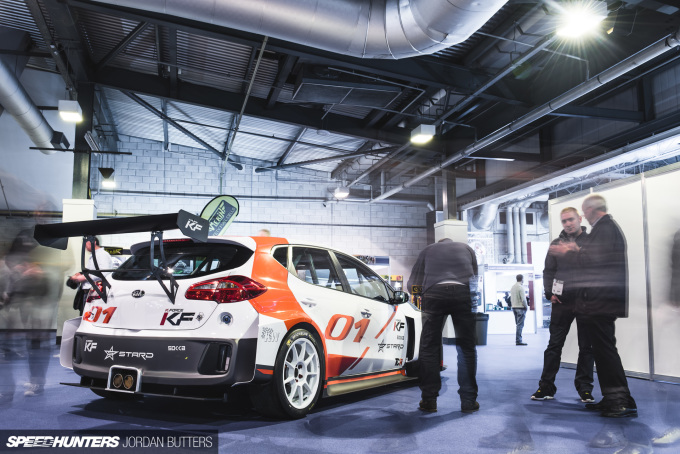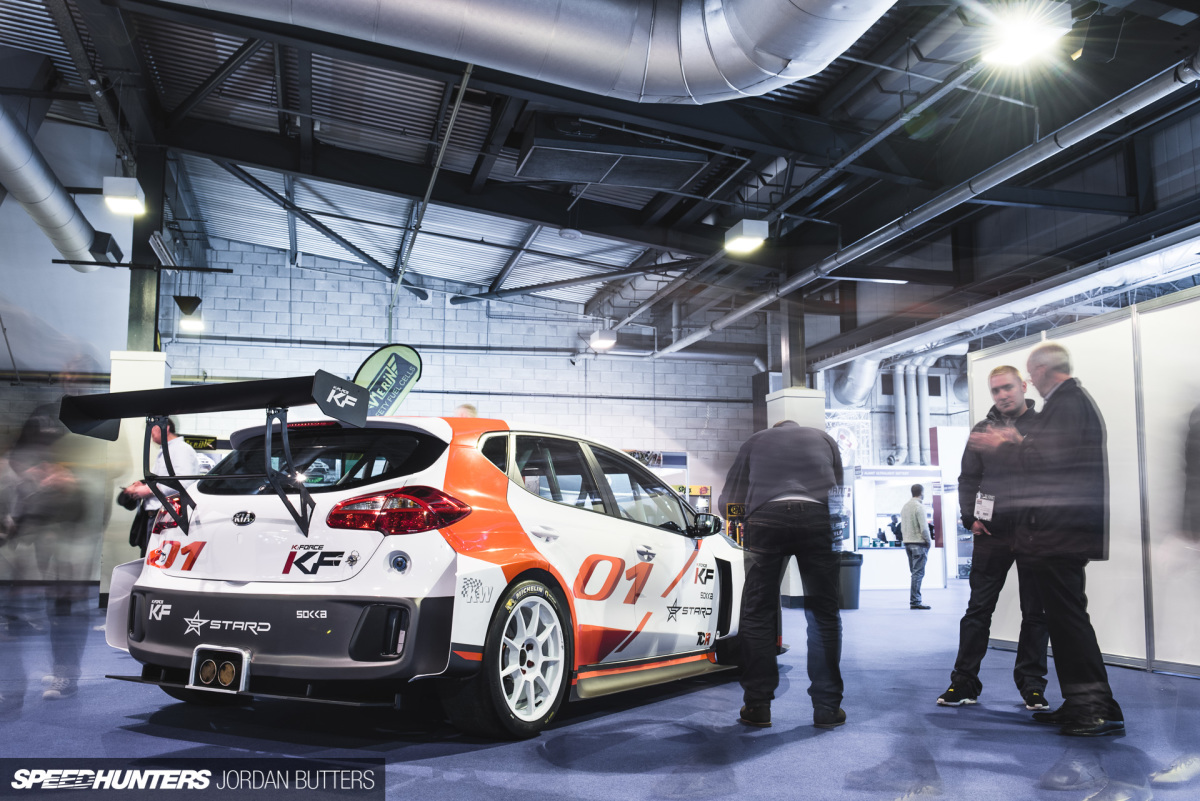 With the K:Force Cee'd TCR weighing in at just 1,155kg (2546lb), that little lot should do nicely.
Now, I just need to find the €100,000 needed to order the entry Cup version…
Jordan Butters
Instagram: jordanbutters
Facebook: Jordan Butters Photography
jordan@speedhunters.com