As the hunt for spotlight-worthy cars continued at Daikoku PA's New Year gathering last week, I ran across a group of De Tomaso Panteras.
Just like the Mazda Cosmo Sport I showed you a couple of days ago, this mid-engined Italian sports car was a bit of rare find, so I couldn't resist taking a closer look.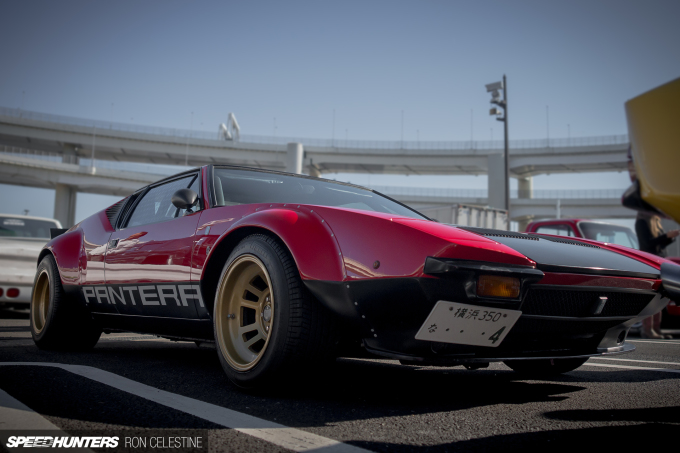 Panteras have always been of great interest to me, something to do with their steel monocoque chassis, ZF 5-speed transmission with gated shifter, and visually stunning styling cues that can only be found in '70s-styled sports machines.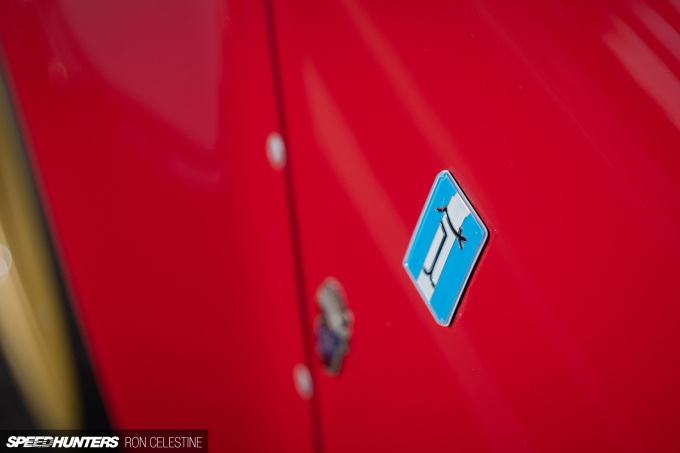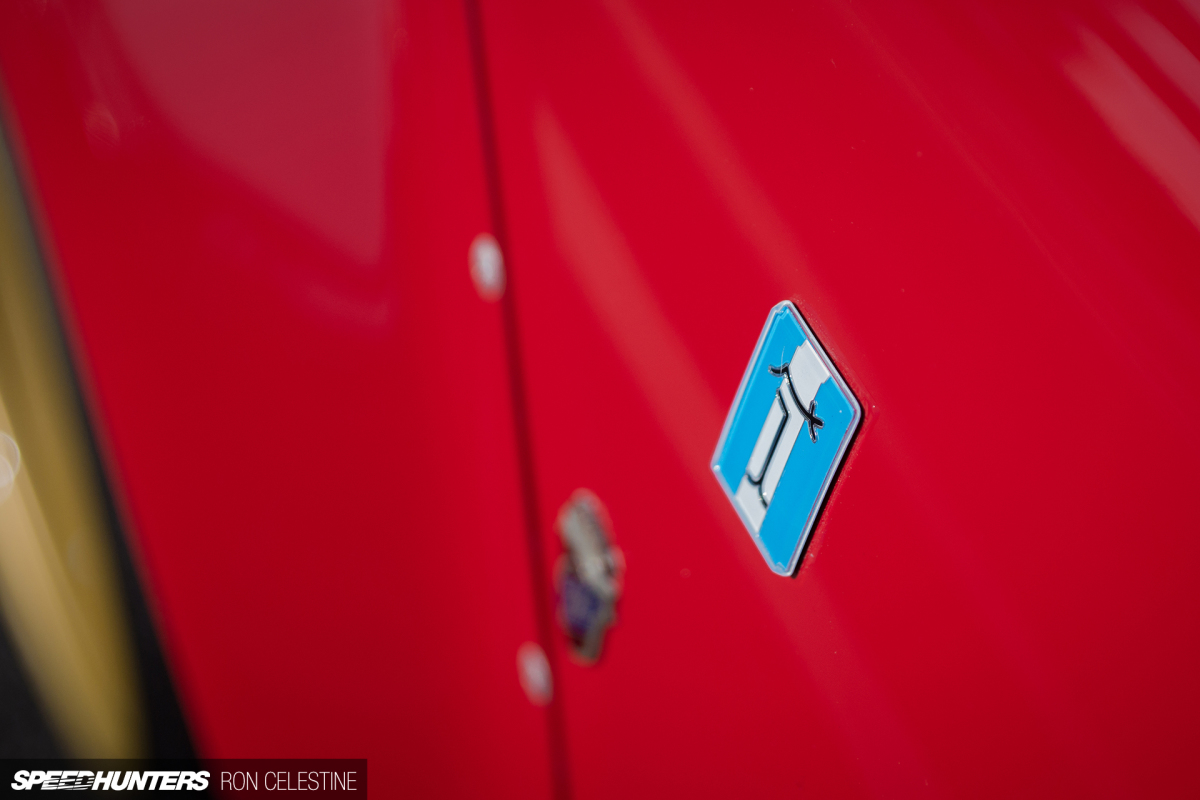 The riveted-on fiberglass fenders that the later models incorporated not only serve a functional purpose, but do wonders for adding that little extra aggression that the earlier models lacked.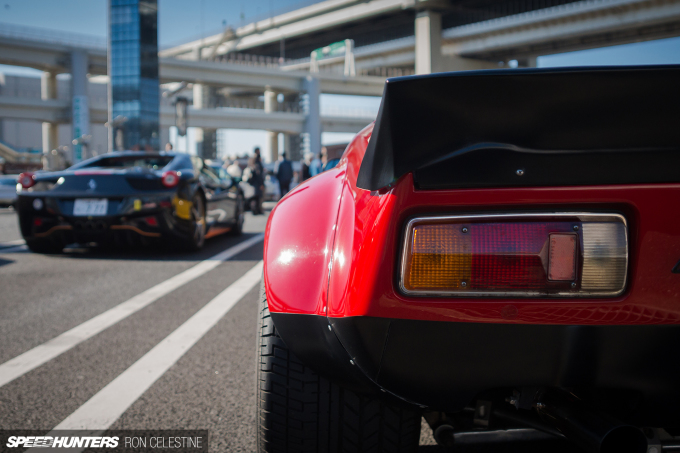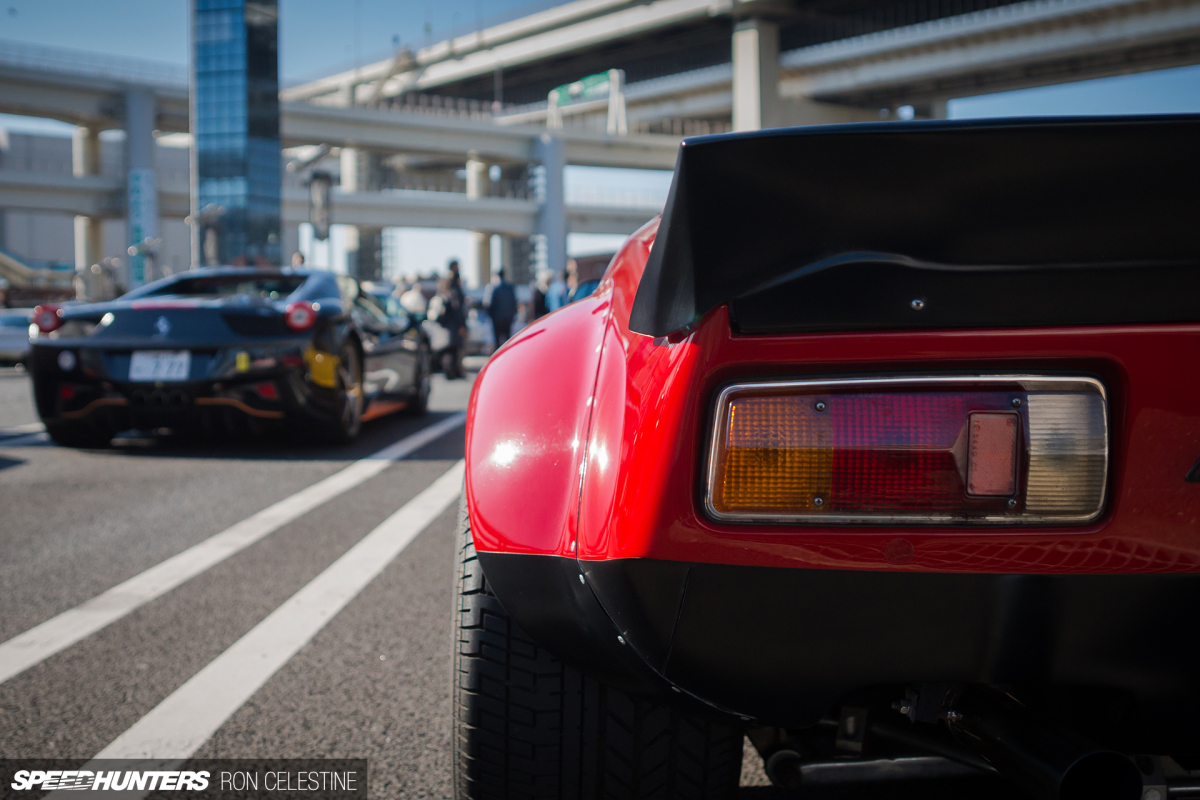 I'm also a fan of the duckbill spoiler, something that really separated it from the other Panteras sporting different variations of GT wings.
The rear quarter glass had been removed in an attempt to increase airflow to the small block V8 that lives directly behind the occupants.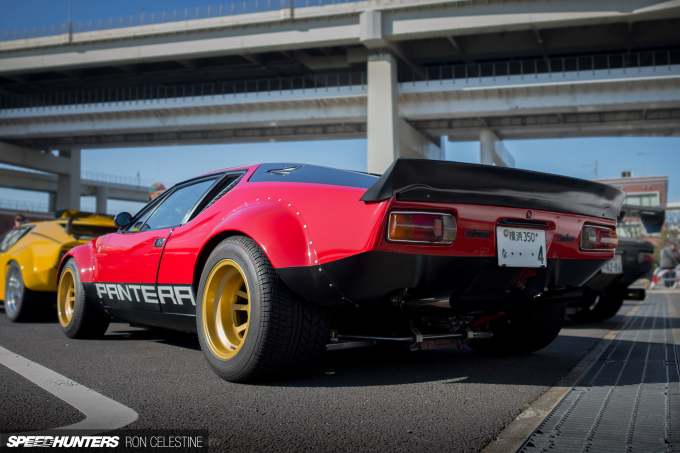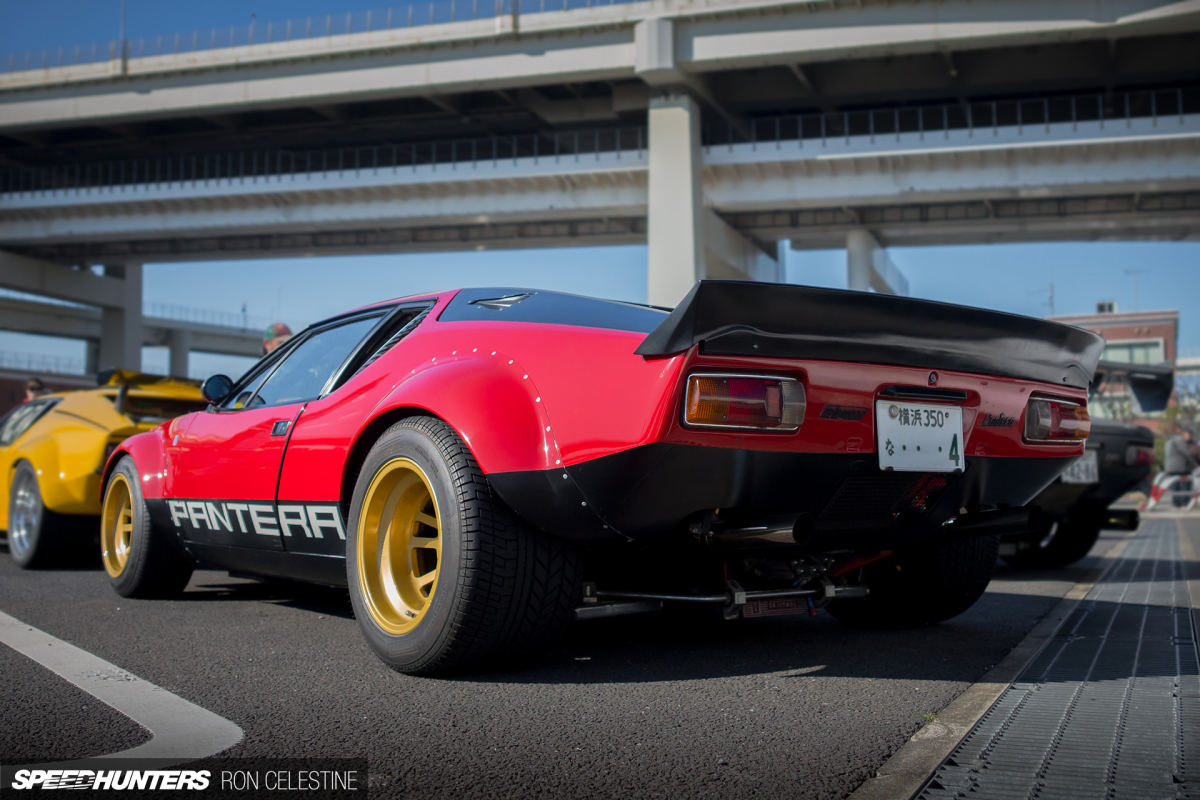 At a quick glance, it was pretty obvious that some extensive work had been done to the 351, and I was hoping the owner would come back so I could learn more about it. But alas, he never showed back up by the time I had to go. Maybe this would be another one to hunt down for a more in-depth feature…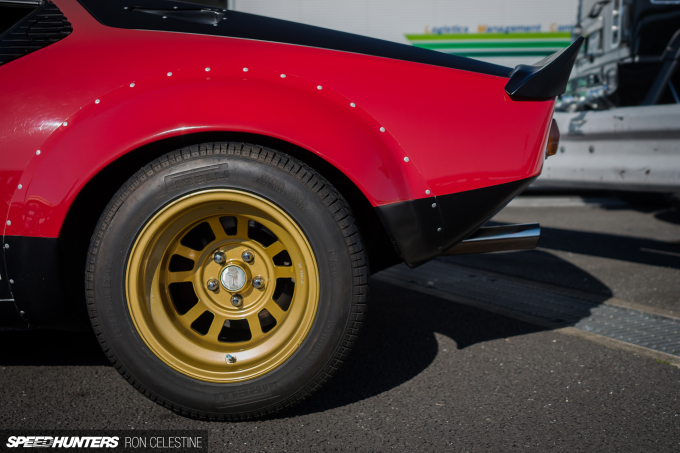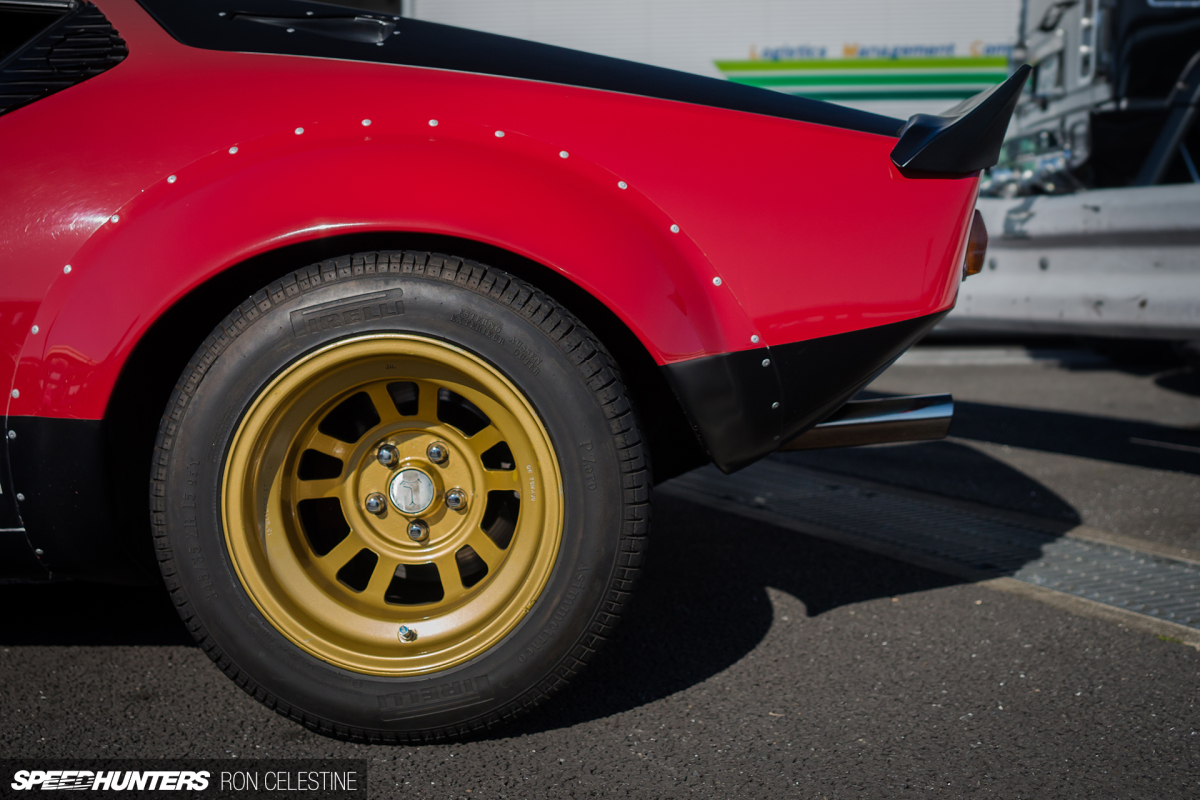 Among all the exotics present at Daikoku PA on this particular day, the De Tomaso was one of my absolute favorites. It blended in with the crowd, yet managed to look more aggressive than the rest. More menacing than the 458 parked next to it even.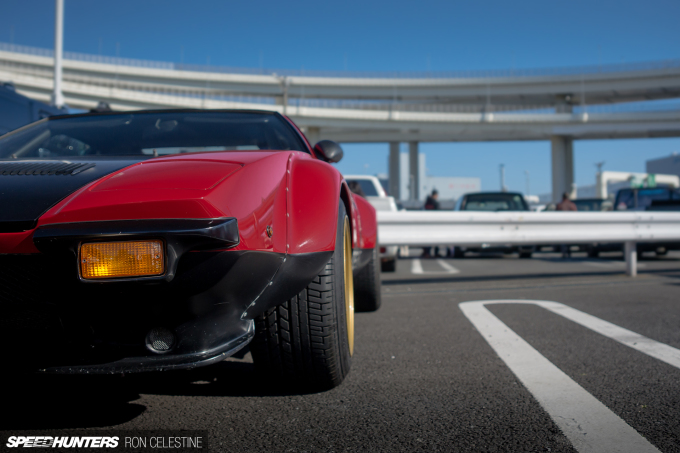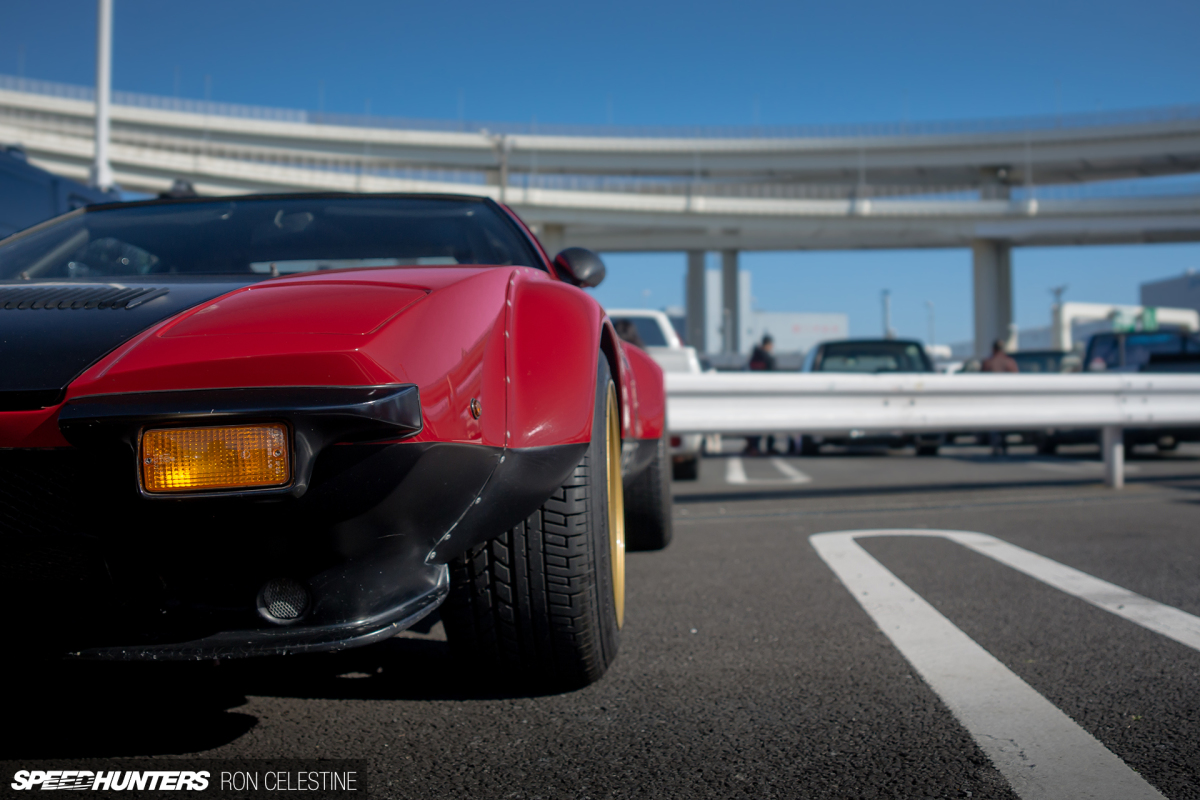 It's no wonder that a lot of Japanese people call the Pantera evil.
Ron Celestine
Instagram: celestinephotography