Car Guys Can't Keep Away
Seeing Japan slow down for the beginning of the New Year is something that always impresses me. The pace of life in a big city like Tokyo is so constant and unrelenting that you often do wonder how it can all function so well. There seems to be so much pressure to never stop, to always abide by the multitude of rules that people are put under in an effort to come off as a perfect society. Not that anyone is judging.
But for a few days at the beginning of every year, the cities empty, people return to their hometowns in the countryside and family time begins. It's a few days to ponder over what has passed and what is to come, and a time to link up with your extended family over a traditional meal.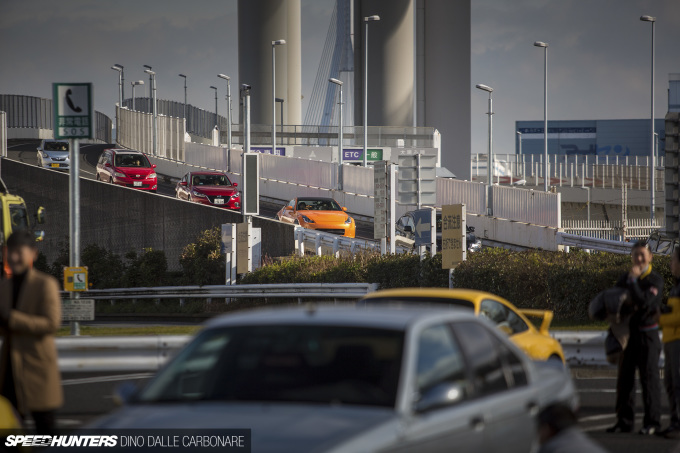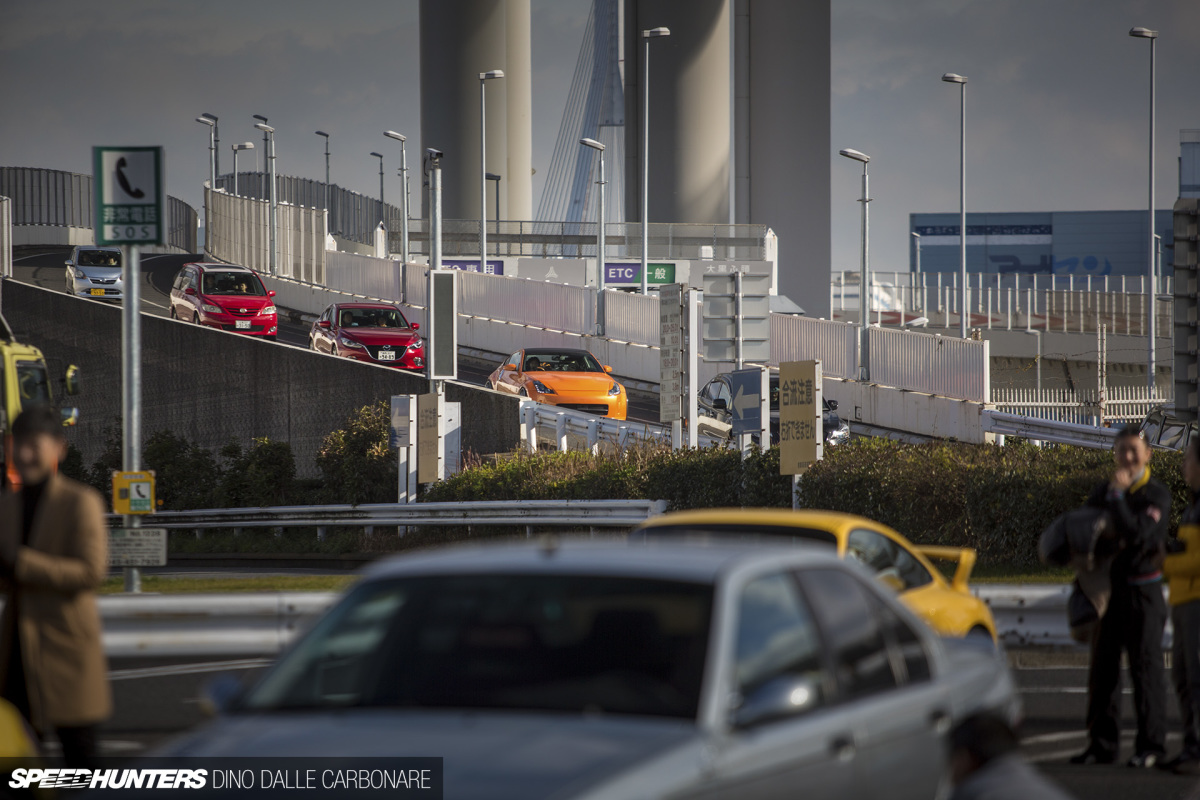 Being Japan, however, that also means there's always time for cars, and this was the scene at Daikoku Parking Area on January 2.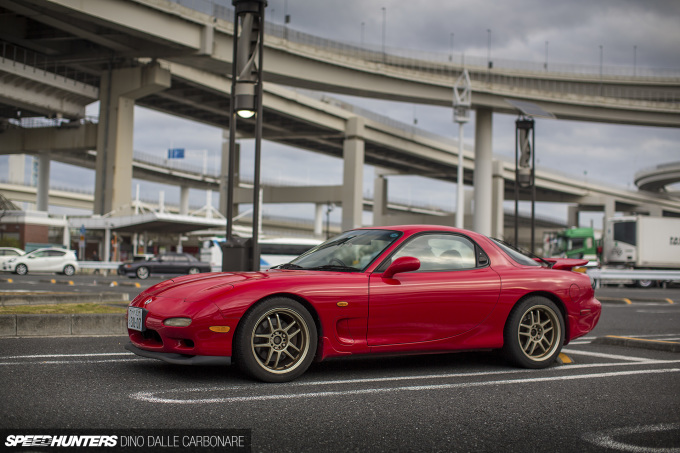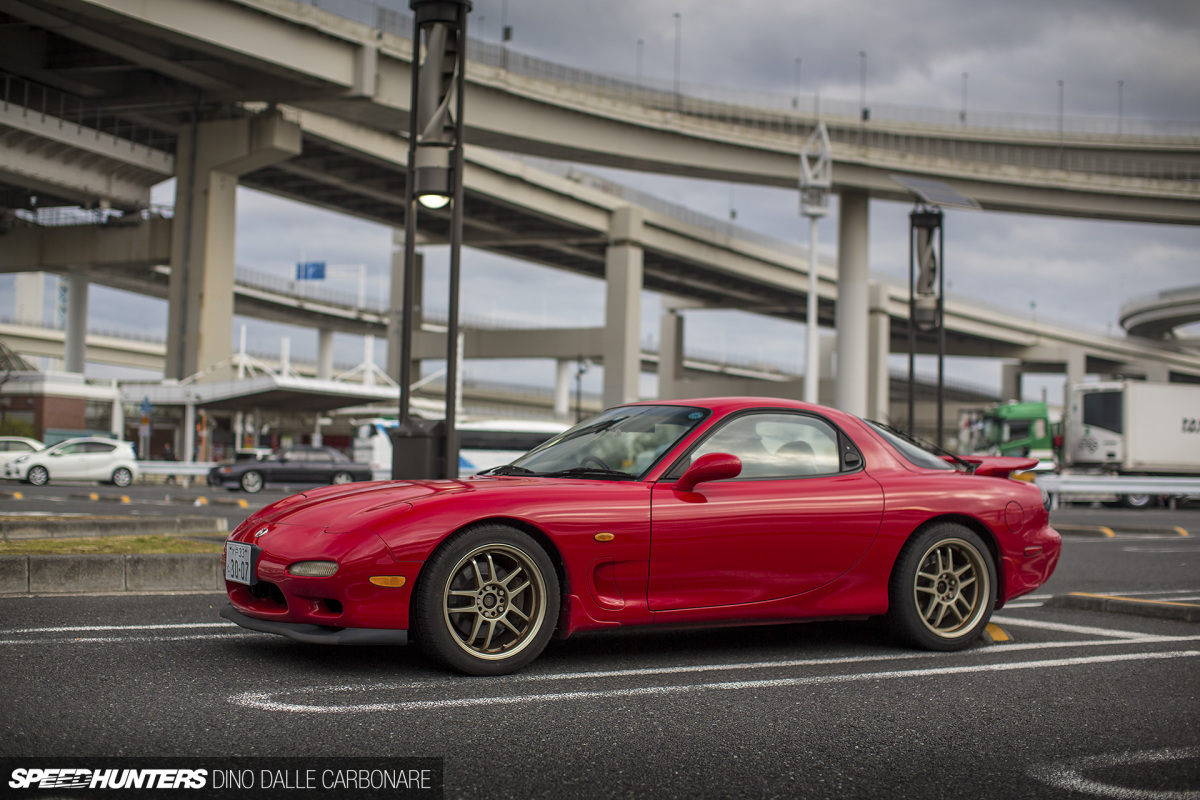 Despite arriving before 8:00am, there were already a few cars gathered, this red FD3S RX-7 becoming the first car for me to photograph in 2017. The Mazda was pleasantly left in its 25-year-old stock form and simply enhanced with a suspension drop and a set of wheels.
With meetings spread out through most of the week I wasn't sure what I'd be able to see on this particular morning, but the selection became better by the minute as groups of BMWs and Porsches started to roll in.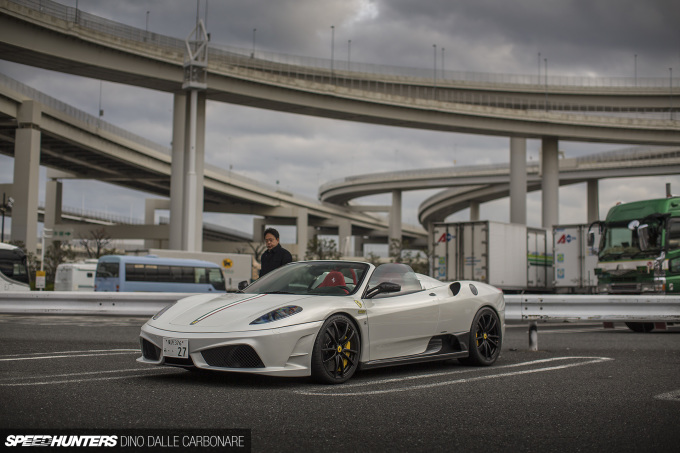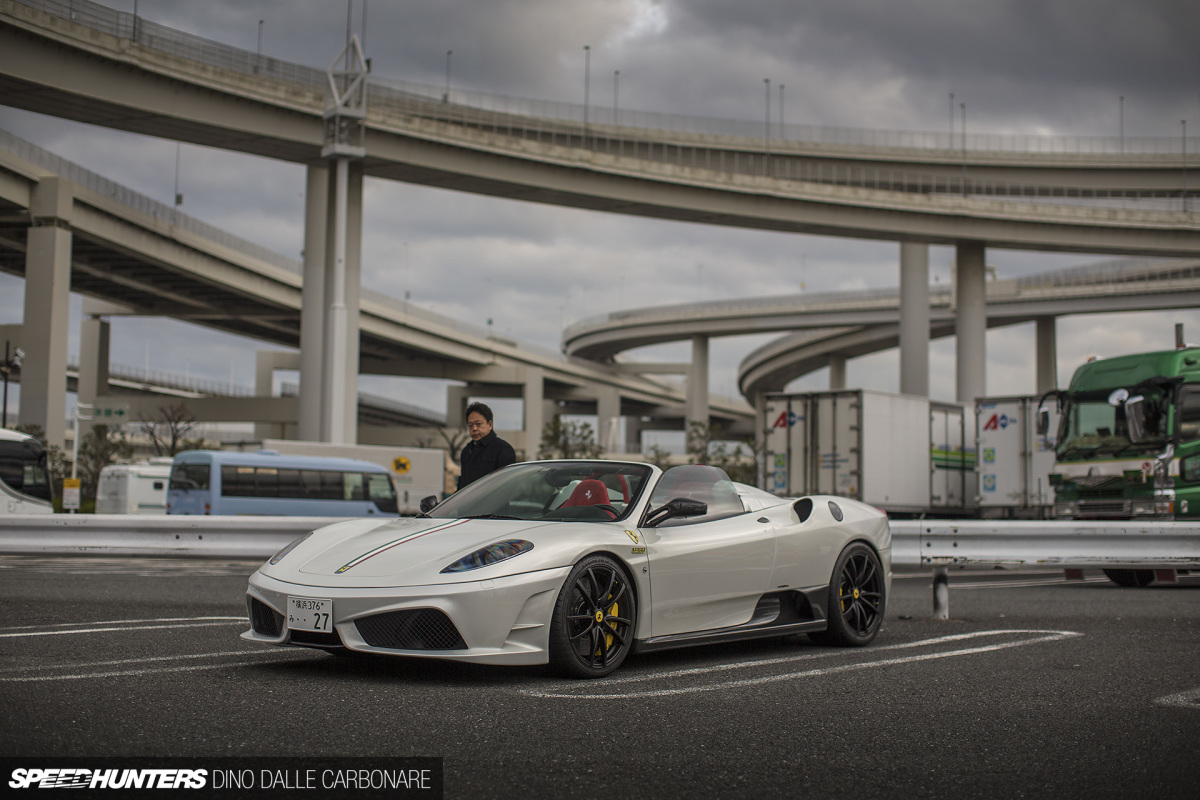 Not to mention the odd rare Italian exotic, like this Ferrari F430 Scuderia Spider 16M. It's hard to believe that since the launch of the 488 this car is two generations old now. That blows my mind as it still looks very current.
For the past couple of years I've been seeing this M's Machine Works Carrera 3.0 at the New Year meeting, and once again it was a welcome sight.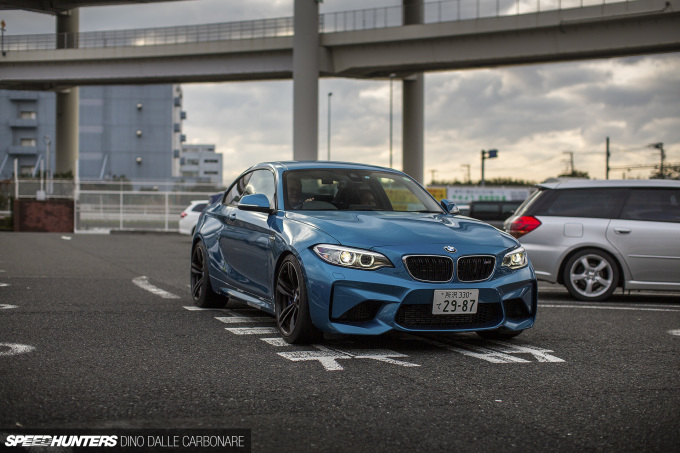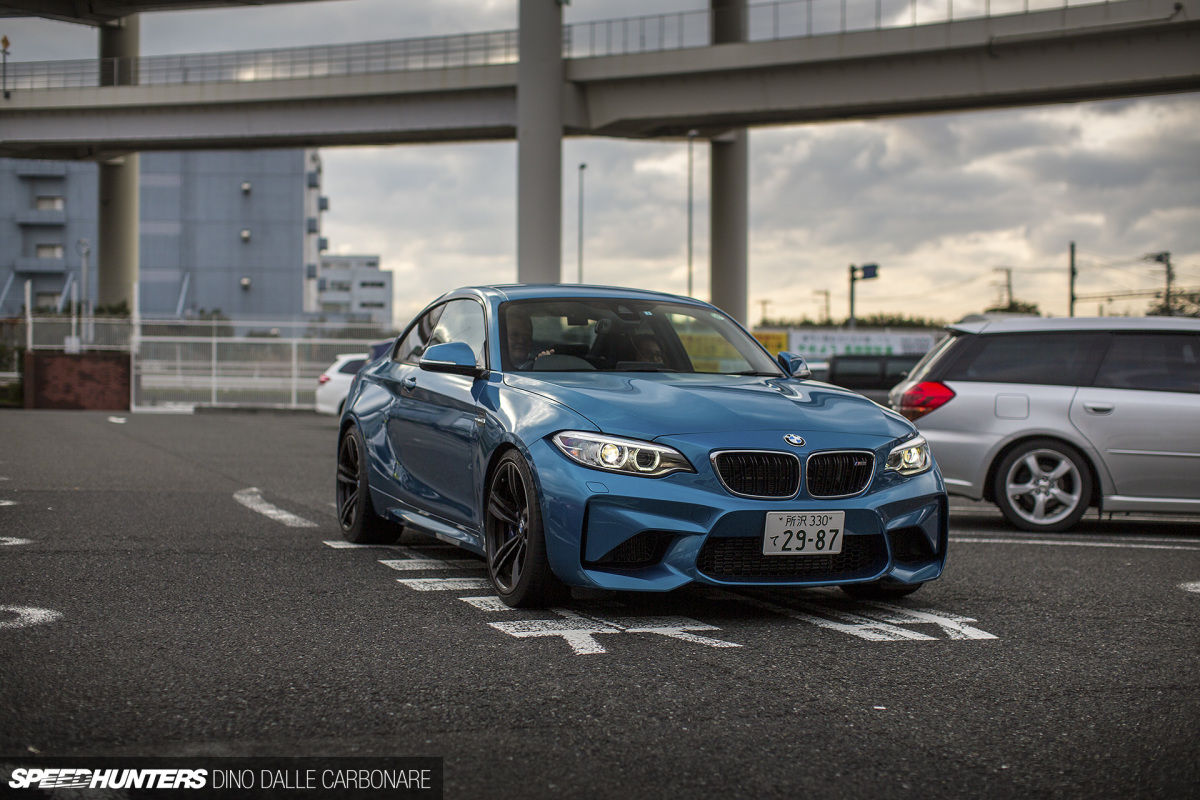 Here is a car I regret not having sampled in 2016. In my eyes, the BMW M2 is so much more than a new, smaller M car; it's far more in line with what the E30 started back in the '80s, and for that it needs to be commended. It's definitely one to add to the must-drive list for 2017!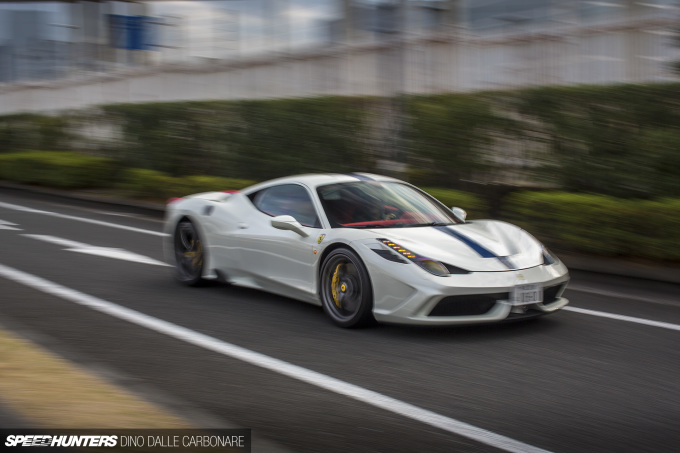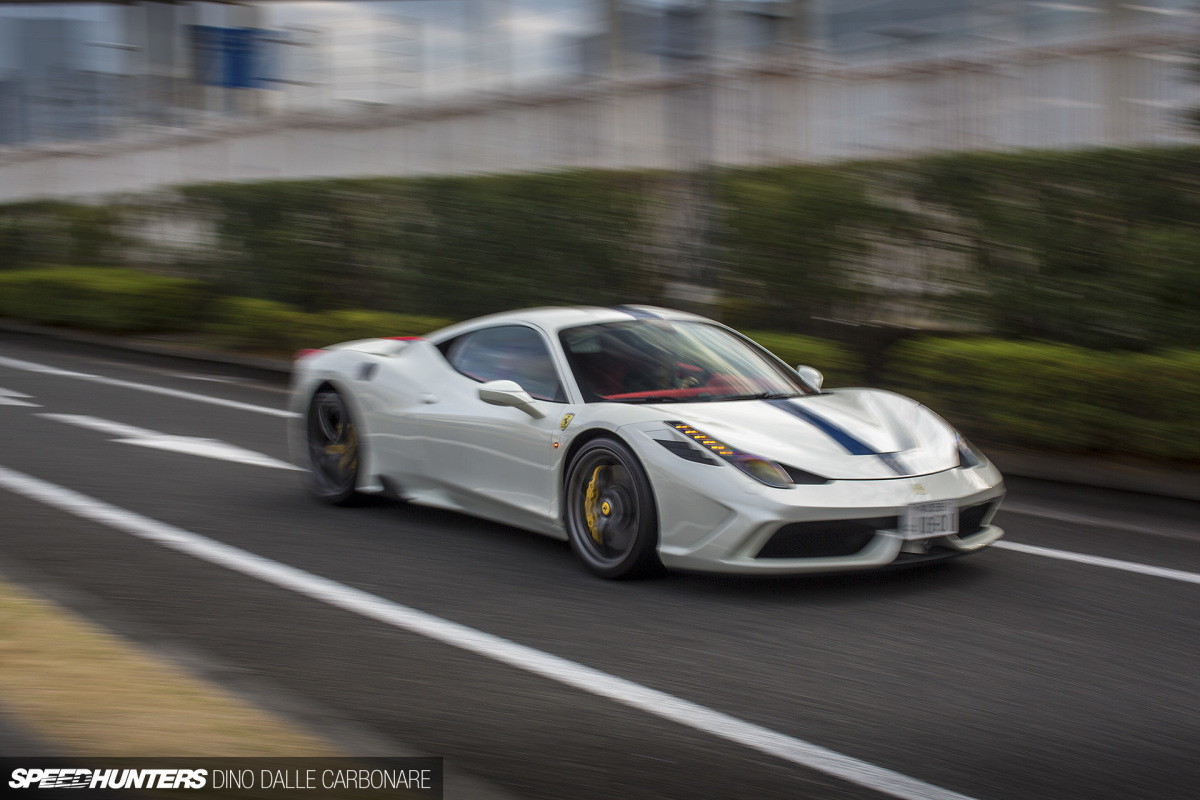 It didn't take long for the Ferrari 430 we saw above to get some company in the way of a 458 Speciale, the last car to run the naturally aspirated V8 before the move to forced induction and the 488. This Ferrari will become quite a sought-after collector car in years to come, especially in Speciale guise.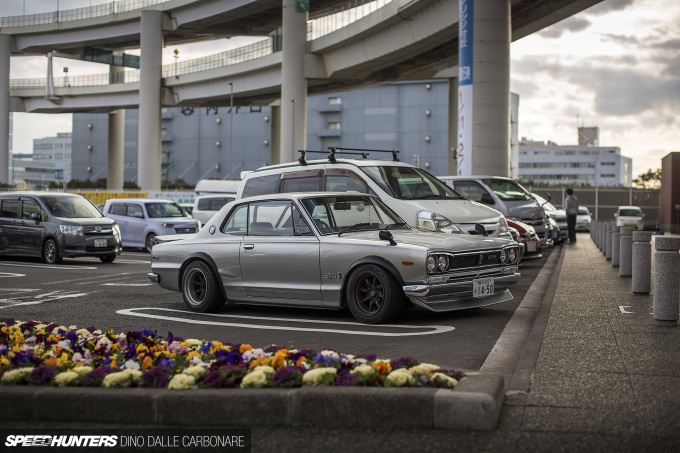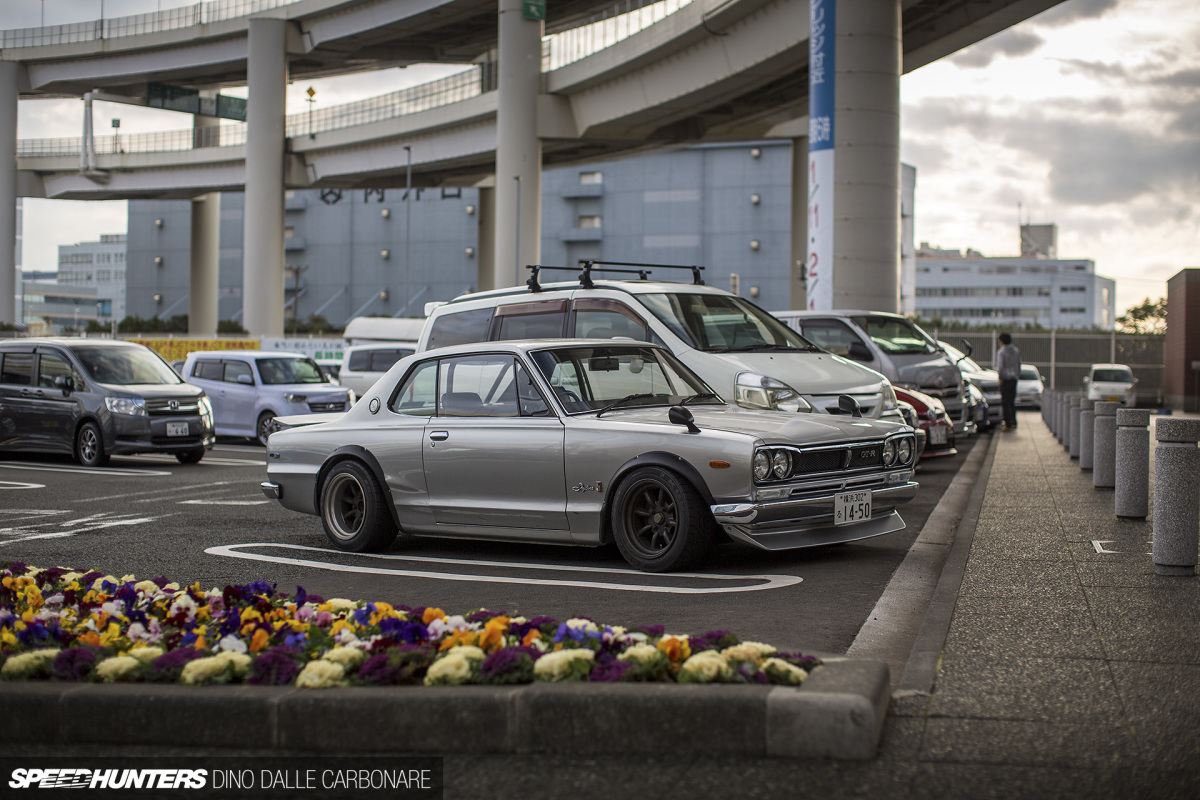 On the subject of collector cars, here's one of the best Japan has to offer, the KPGC10 Skyline 2000GT-R. I really wanted to find out if this was a genuine car running the S20 engine, but I never managed to track down its owner.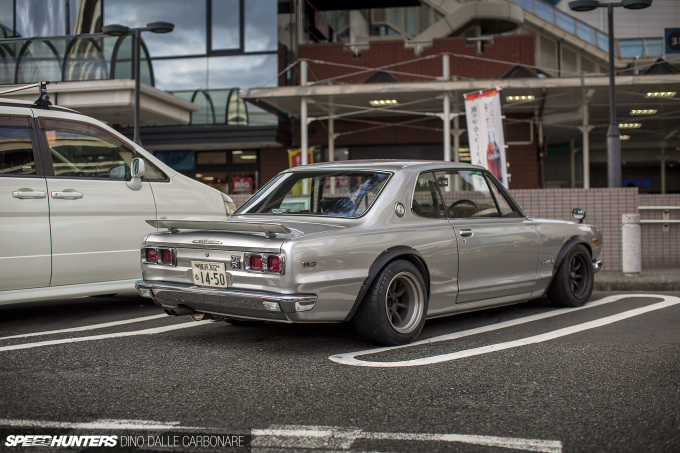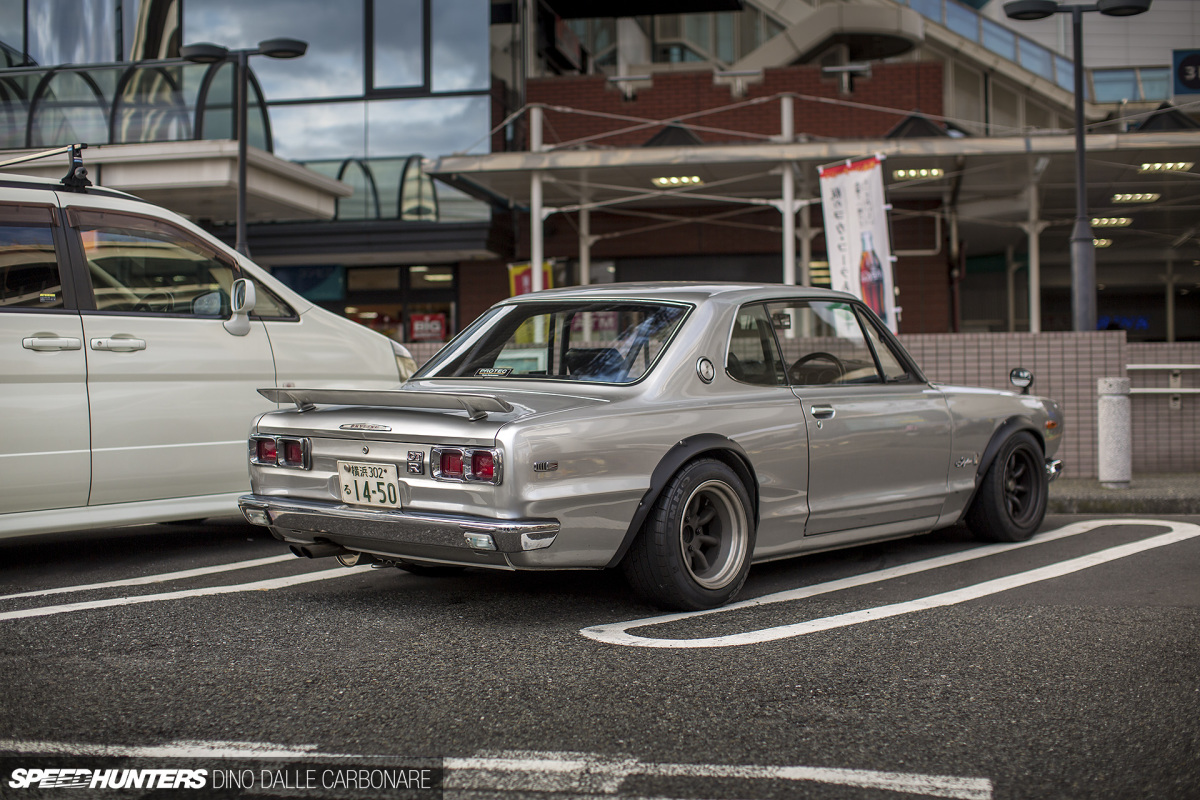 Even as replicas these cars can be a lot of fun as you can drop in very powerful stroked L-series motors and a host of other aftermarket goodies to spice up the handling. Still, if it wasn't the 'real deal' I personally wouldn't place a GT-R badge on it though.
Japan Keeps Impressing With Its Variety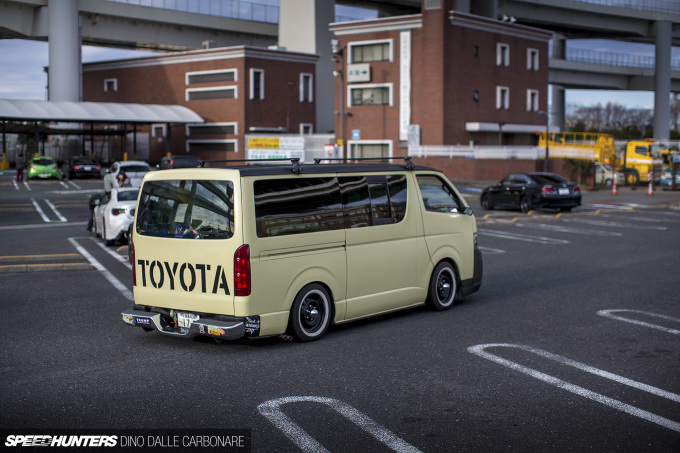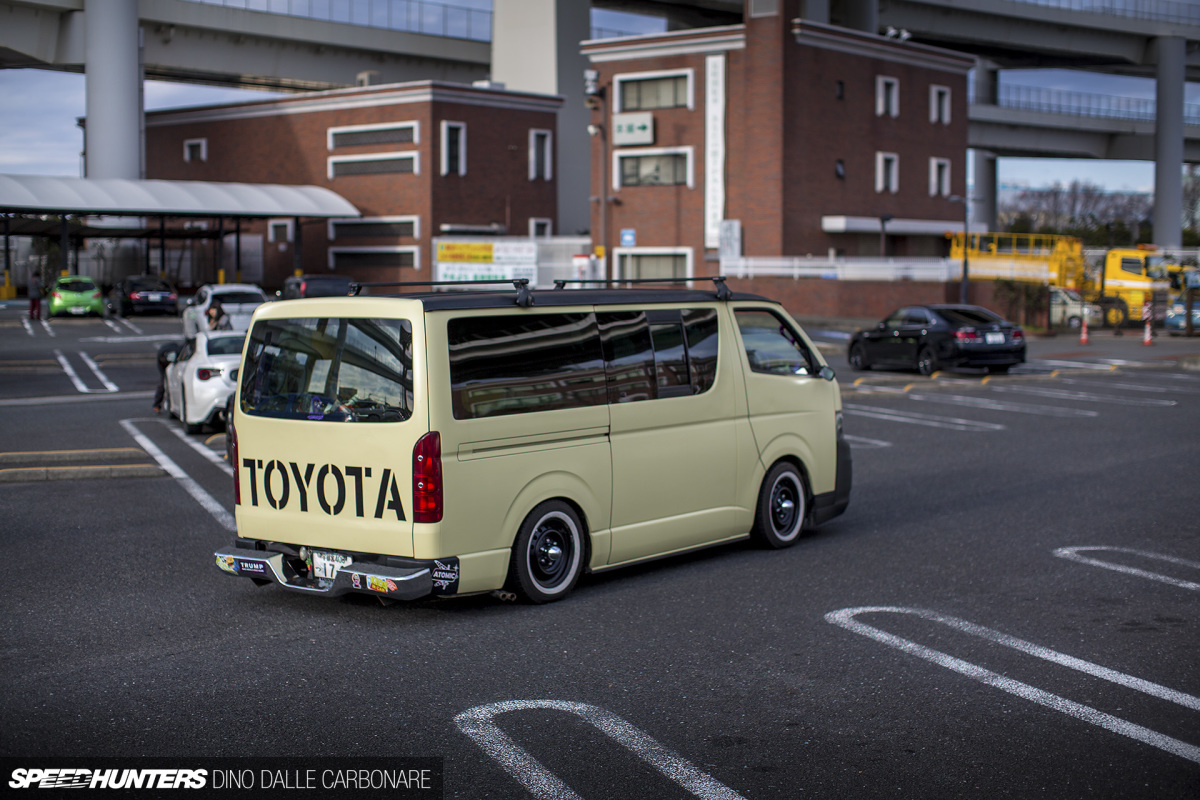 Did you know that the Toyota Hiace is the most stolen vehicle in Japan? It's an extremely popular van for construction and other types of businesses, so there are a ton of them on the road. And as with everything in Japan, a thriving tuning market has developed.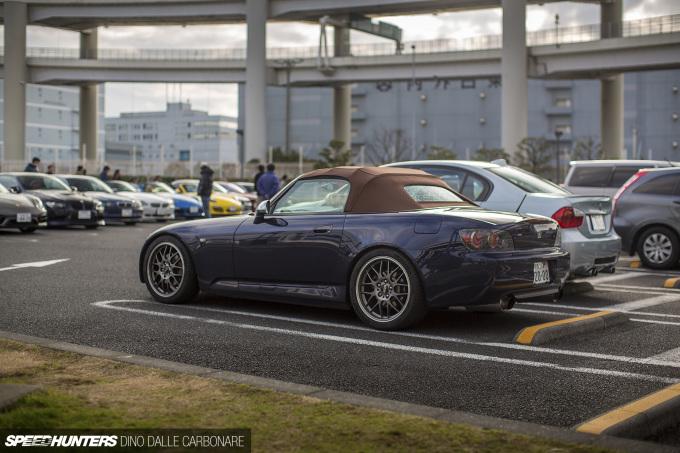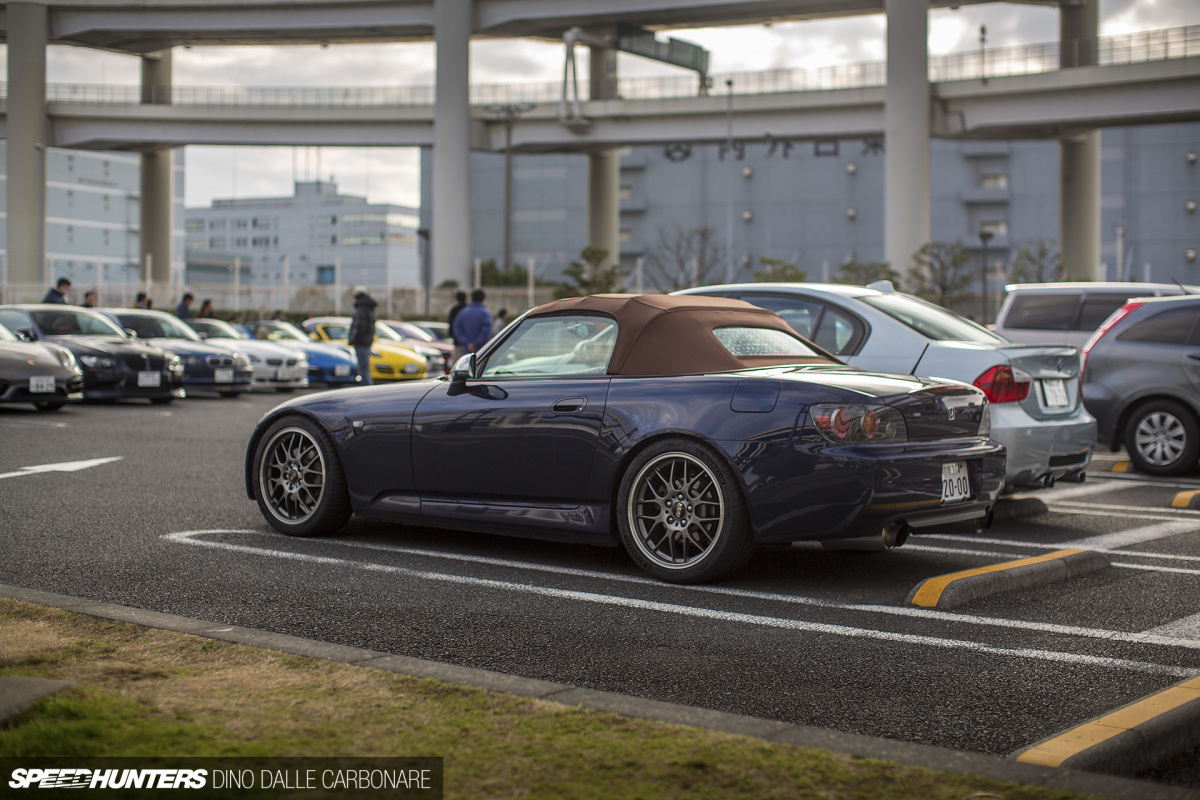 I swear I cannot look at an S2000 these days without getting emotional. It both fills me with love for knowing that 18 years on it still remains one of the most fun and best handling cars ever, but also with anger at Honda for not having come up with a successor. Come on guys, the whole world is waiting! Maybe the Tokyo Motor Show might bring some surprises…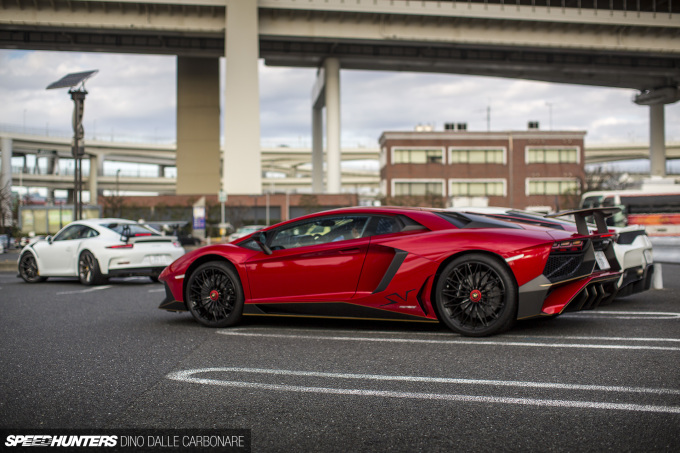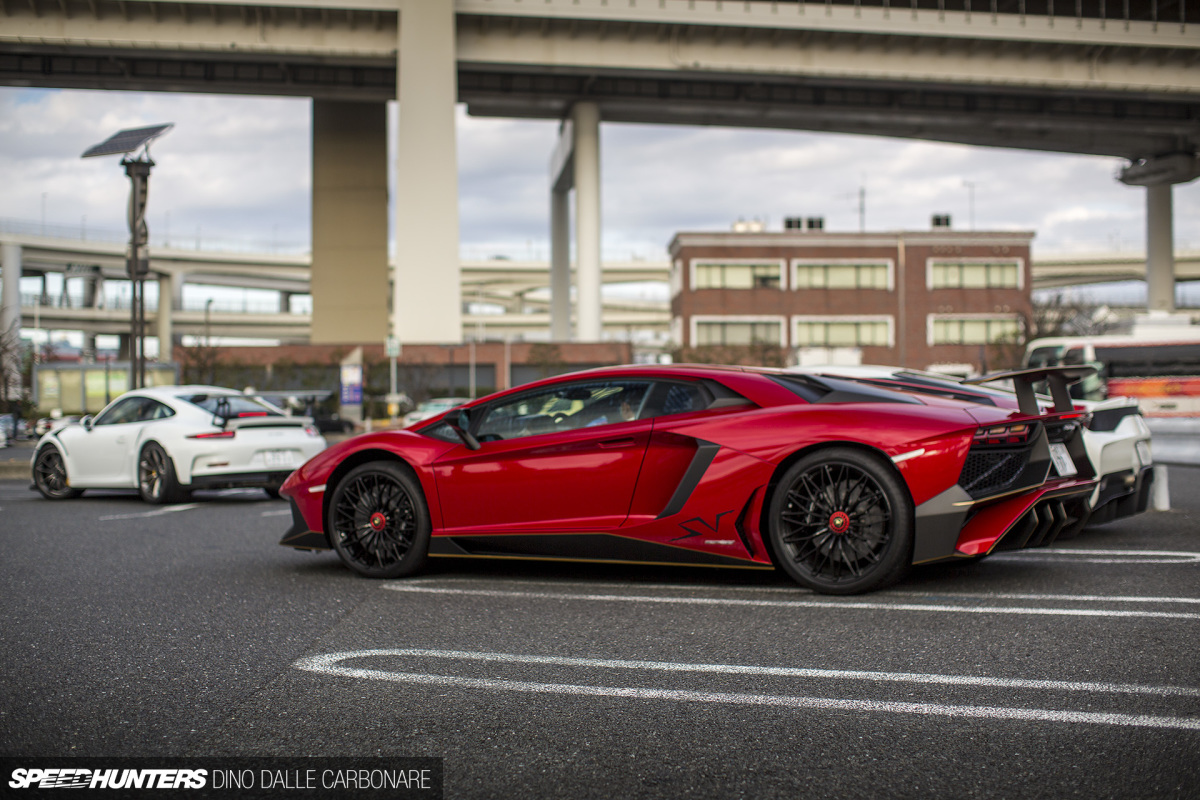 Daikoku really never manages to disappoint; it's like you are presented with the best of the best every time you show up here. No matter what site you follow and read or what YouTube channel you watch car reviews on, right now all you will see is journalists nonstop raving on about cars like the 991 GT3RS and the Aventador SV.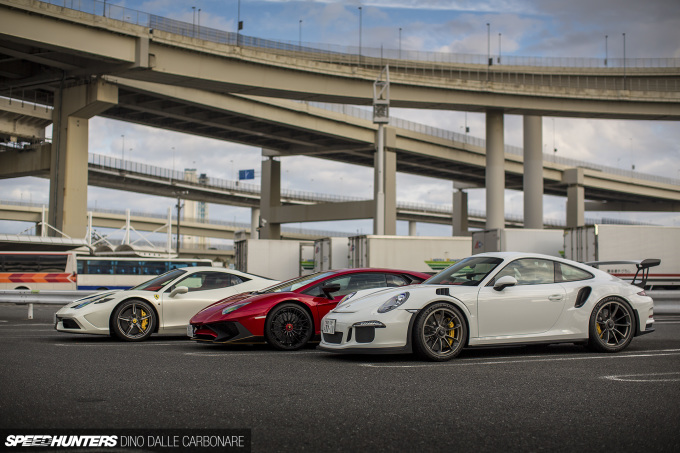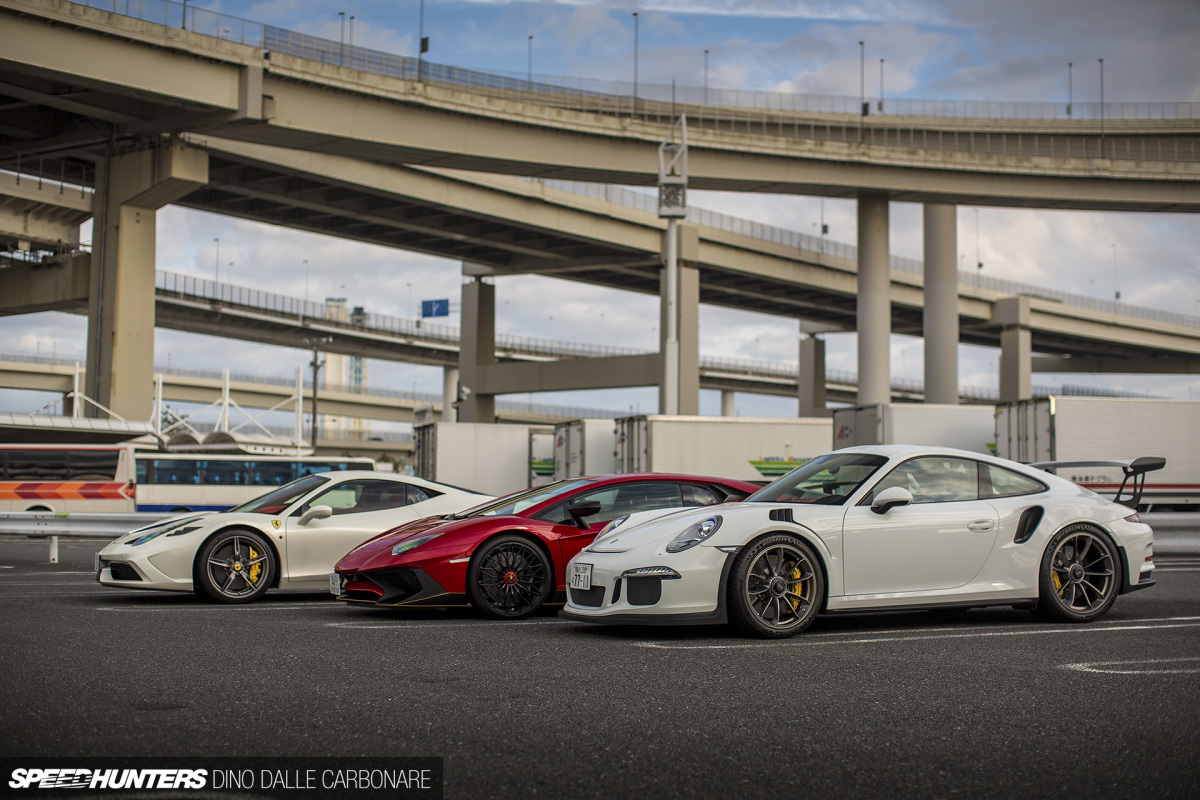 And here they are presented in front of you, parked up next to that Speciale we saw rolling in a few pictures up.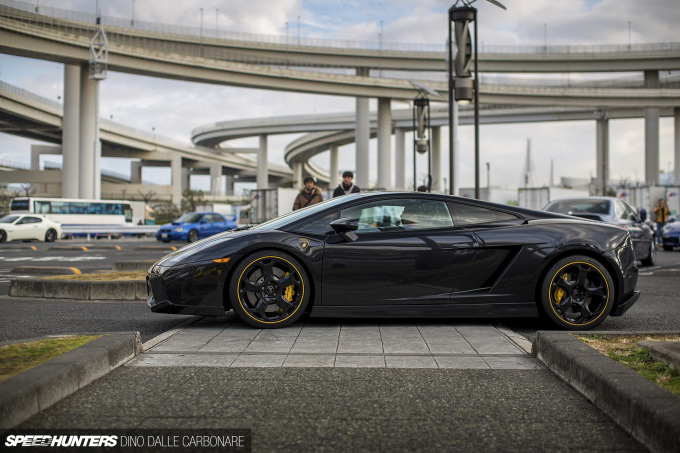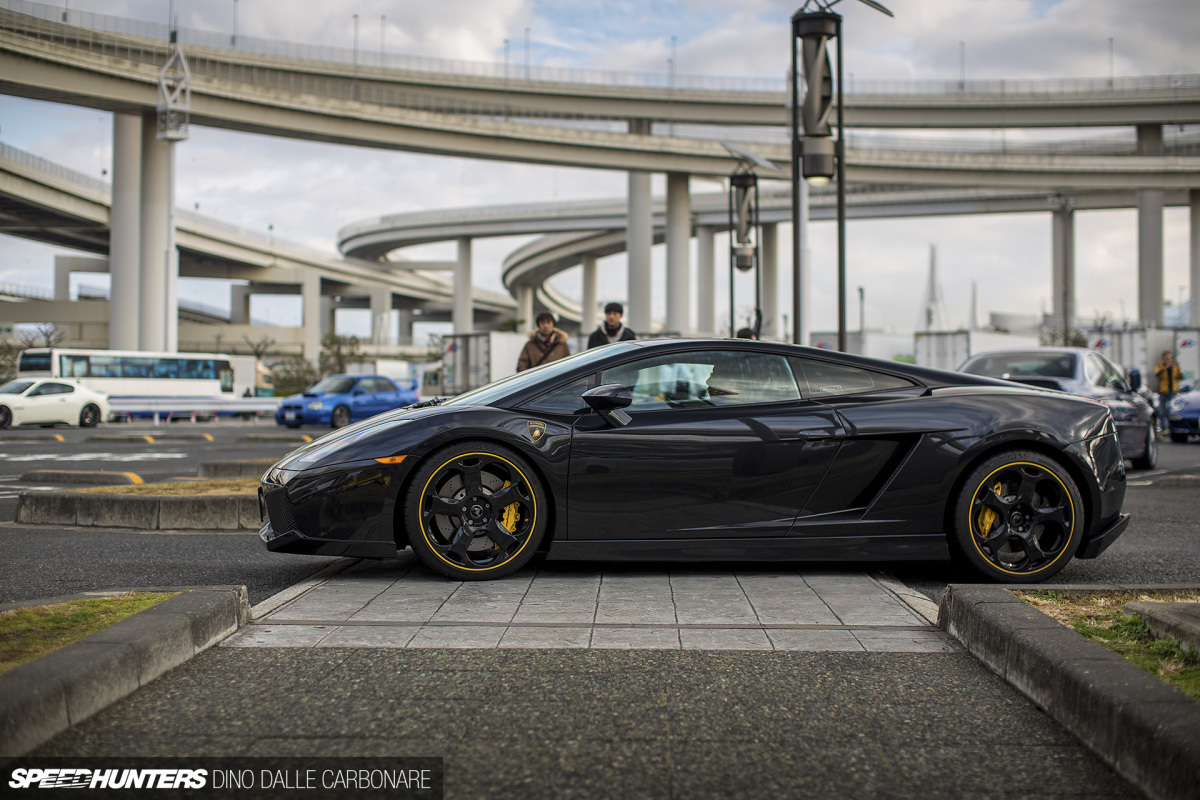 When I saw this Gallardo arrive I did wonder why we haven't seen any Japanese tuners doing turbo conversions with them. It seems like such a popular thing to do in the States, and you would assume a 1000hp Gallardo would be quite the weapon on the Wangan and Aqua Line. I should ask Nagata-san at Top Secret if he's got any plans.
I love 911s; I love them in any shape and size; boosted, naturally aspirated, RWB'd or Singer'd. But the sheer elegance that a classic 911 brings to the table is hard not to fall pray to. Call it the purest execution of the 911 form.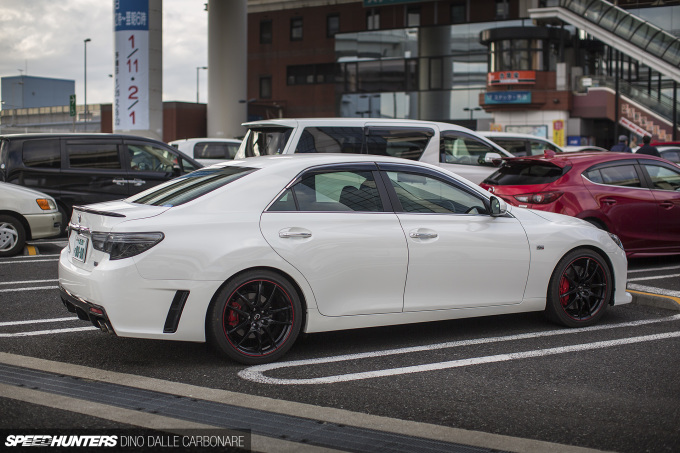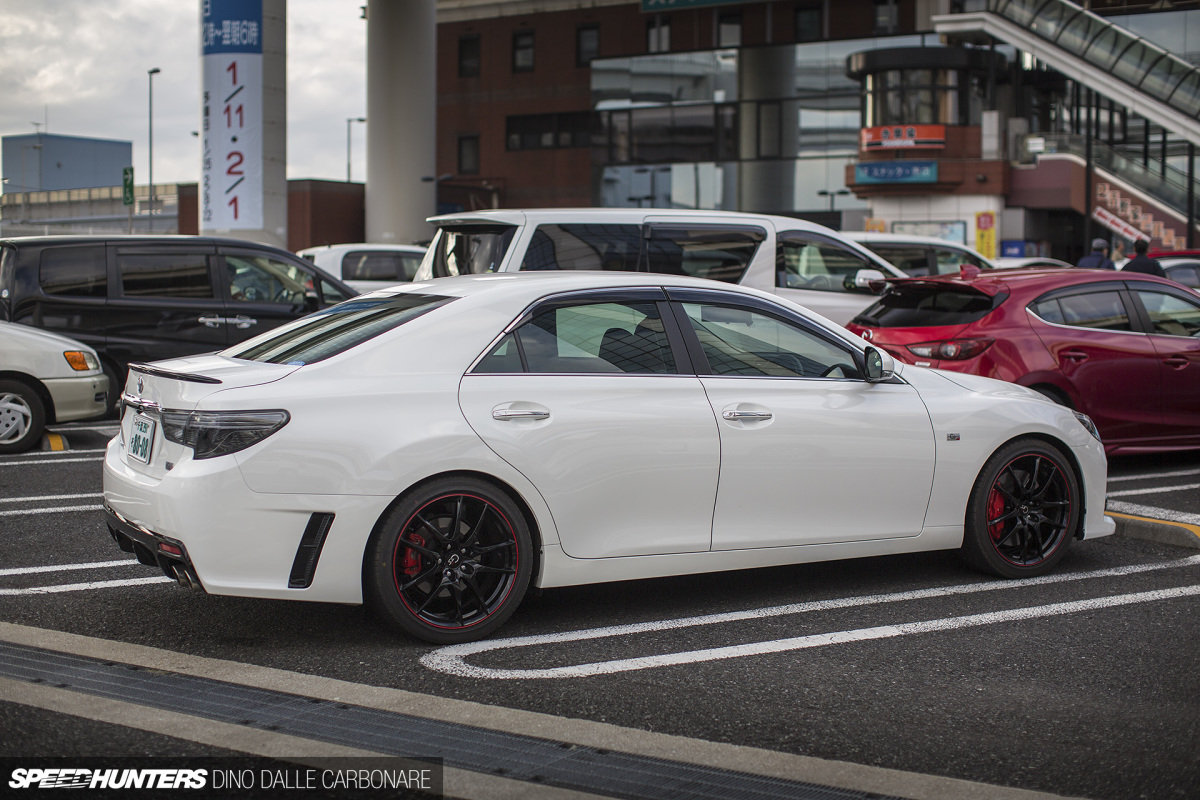 The eccentric mix of cars now brings us to something a little more modern, a Toyota Mark X G's. I have to say, I'd never noticed how nicely these cars sit.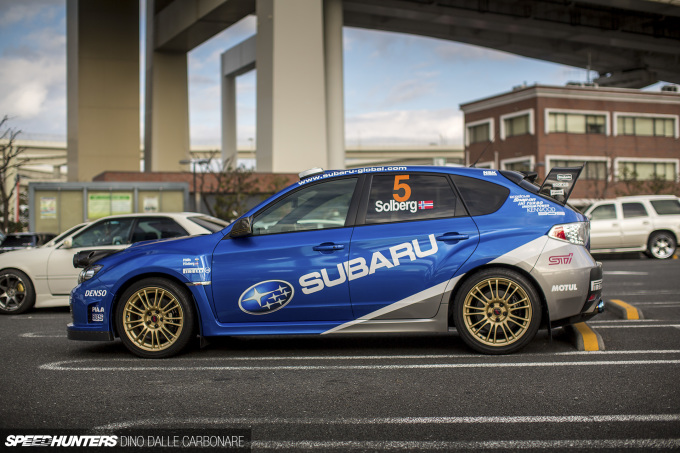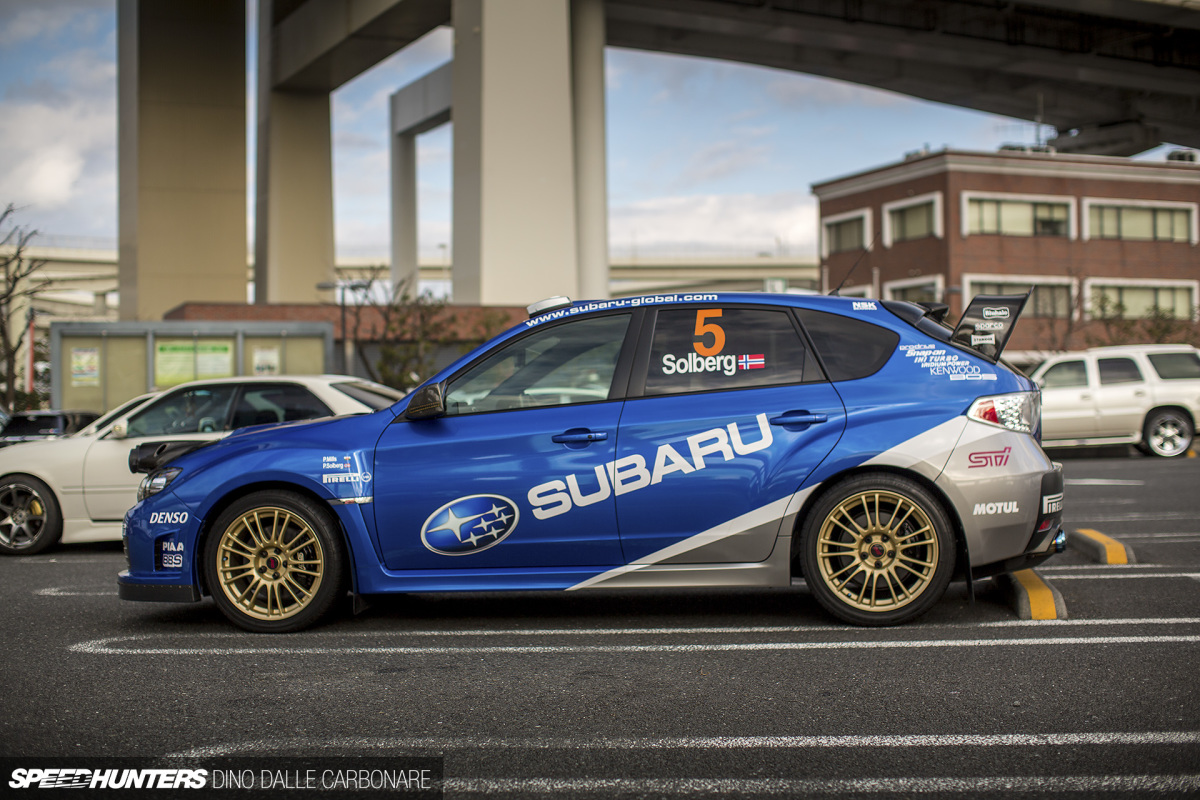 It takes a very strong love of rallying and a specific brand to run a WRC-inspired livery on your Impreza STI, but it's definitely one way to get the looks.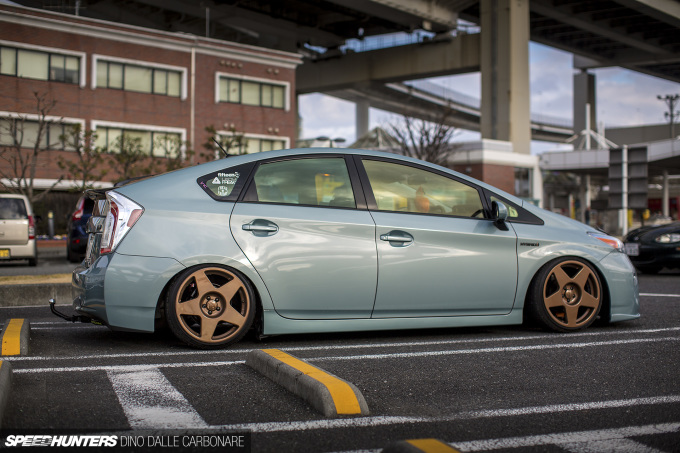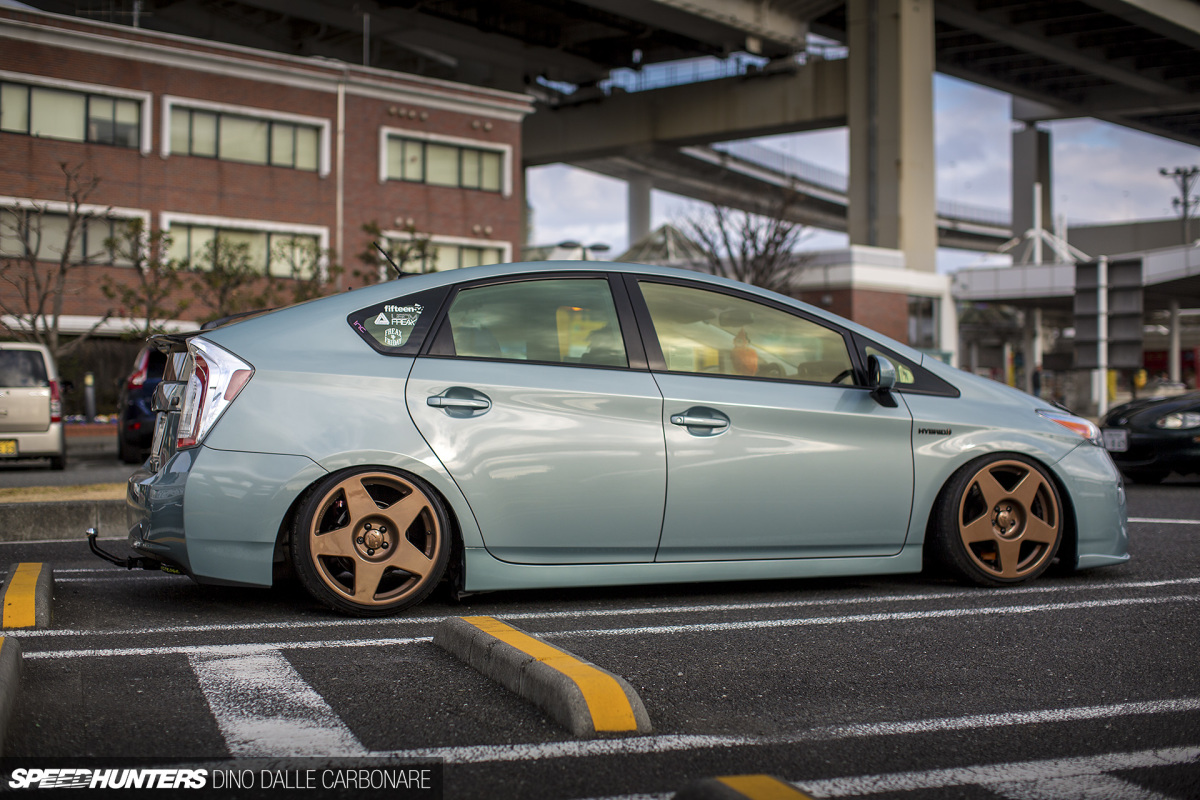 And speaking of cars that stood out, I spotted this Prius from all the way across the PA. At first I thought it was a Focus RS (I am a tad on the blind side!), but as I got closer it became apparent I was indeed looking at a slammed Prius on Fifteen 52 Tarmac rims and a big tow hook sprouting out of its back side. This is one way to make a hybrid cool.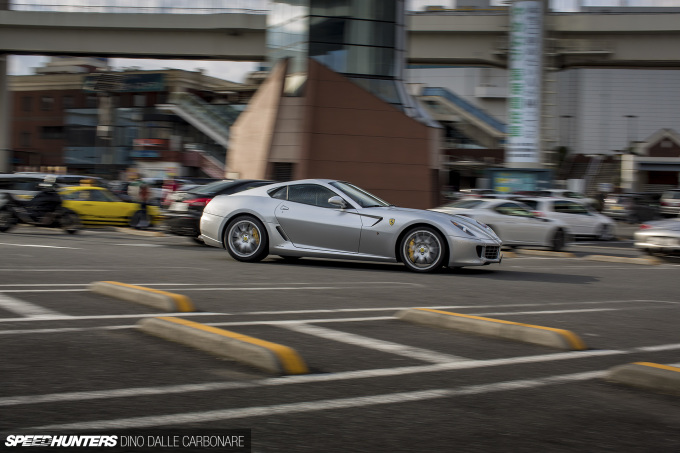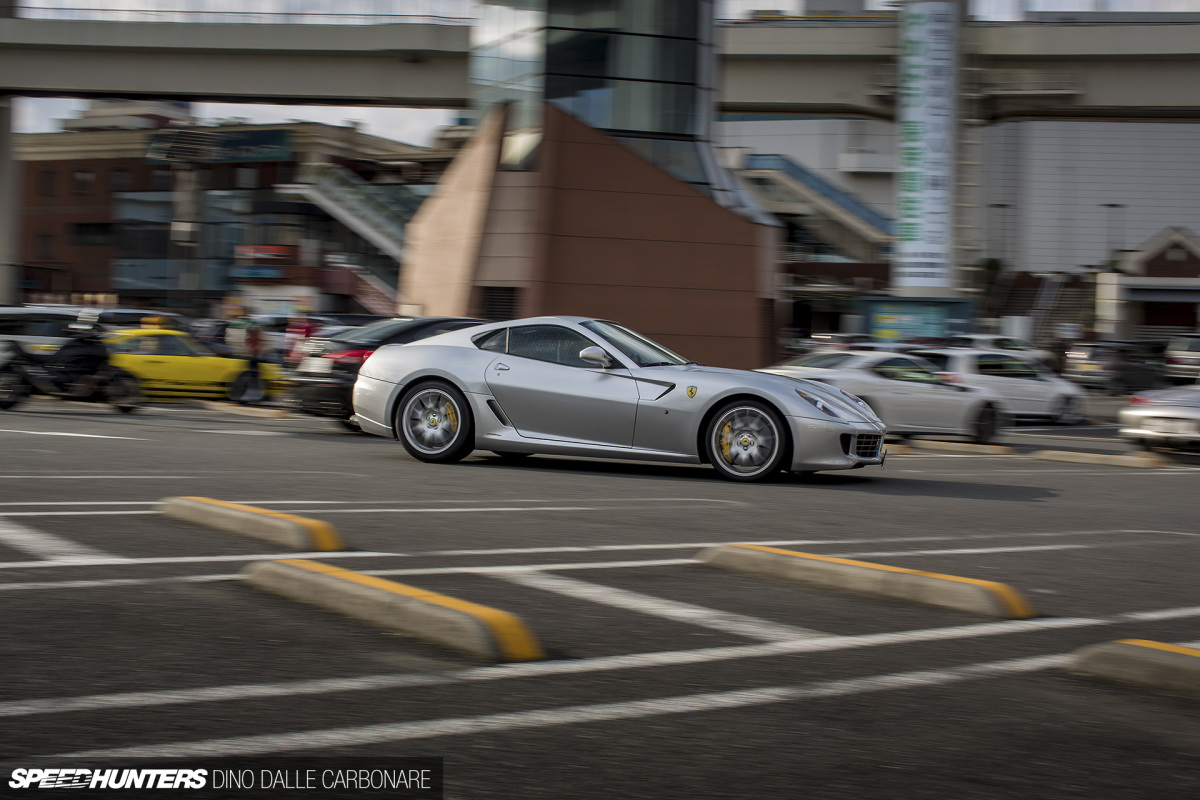 When the 599 was released I fell in love with its GT proportions, long nose, pronounced rear end, and of course the big naturally aspirated V12 up front – just like Enzo Ferrari would have liked it. But I have to say, with the F12 and Ferrari's design language further evolving, it's a model that's not really ageing well.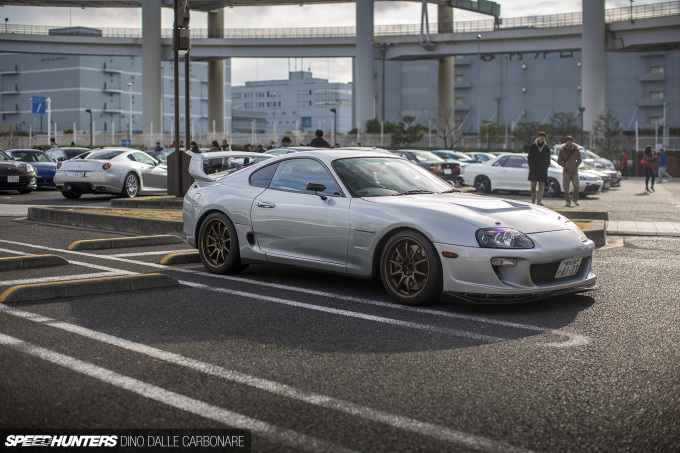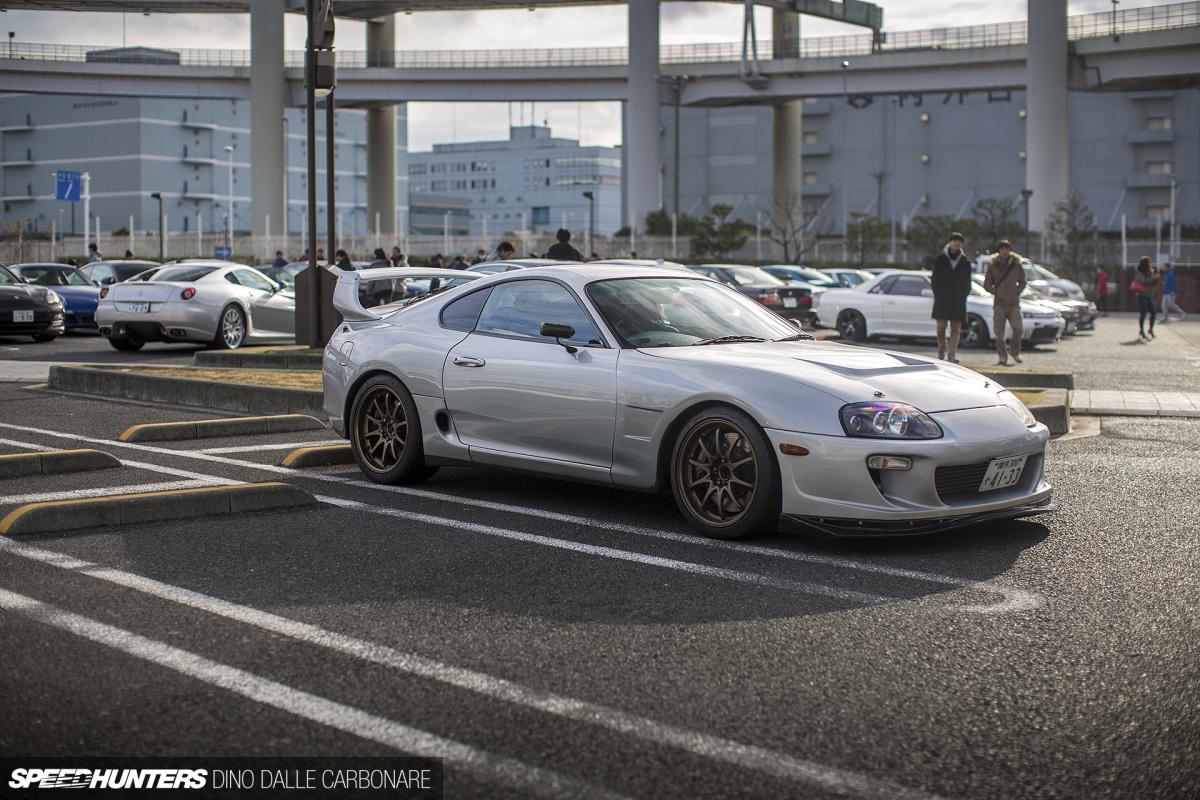 You could argue that the JZA80 Toyota Supra has dealt with time in a far better way. In fact, these cars are looking really attractive as of late; I would love to have one as a project!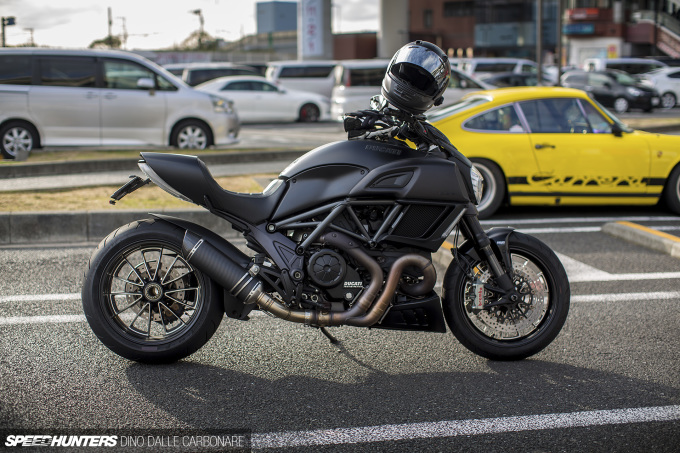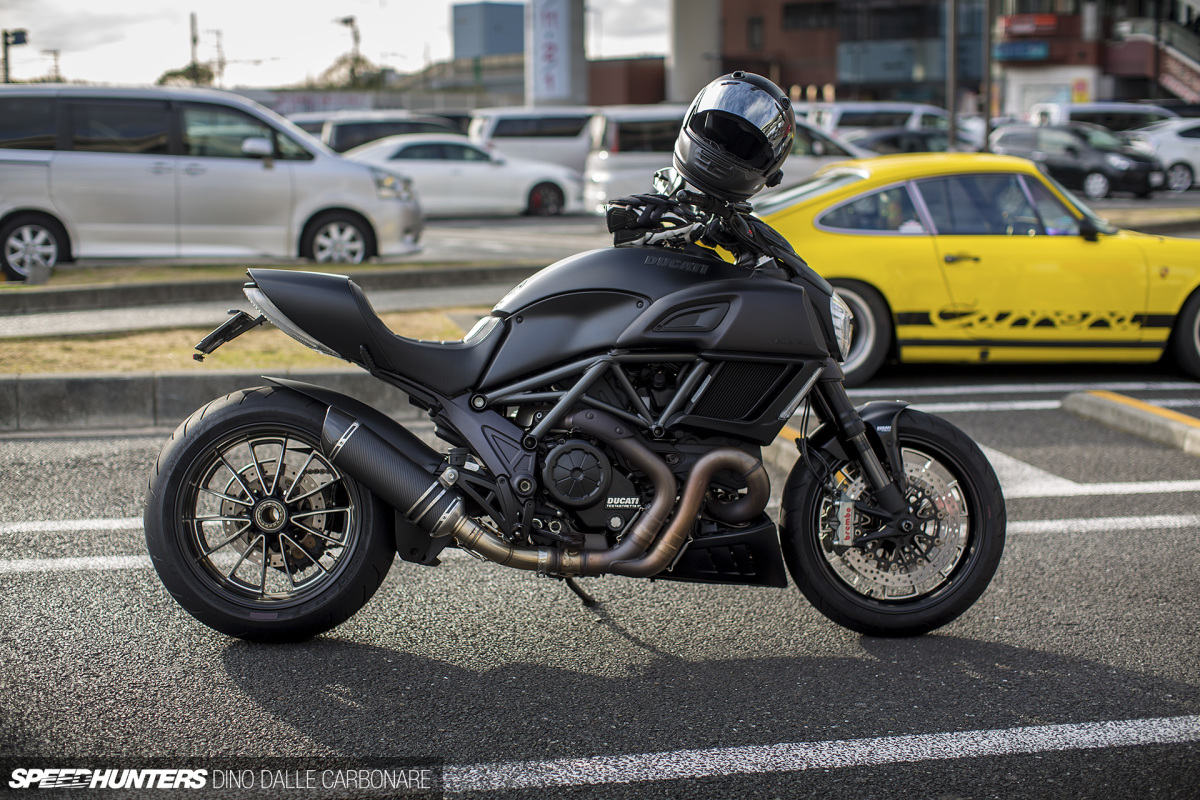 And since we can't possibly pass up the lure of a sexy Ducati, here's a tuned and murdered-out Diavel.
The RAYS Volk Racing TE37V in two very different applications. Which one tickles your senses more? NB or S14 – tough one, right?
Supercar Central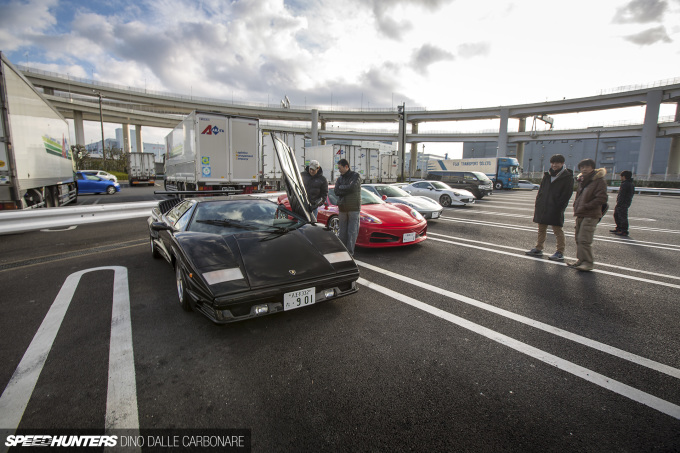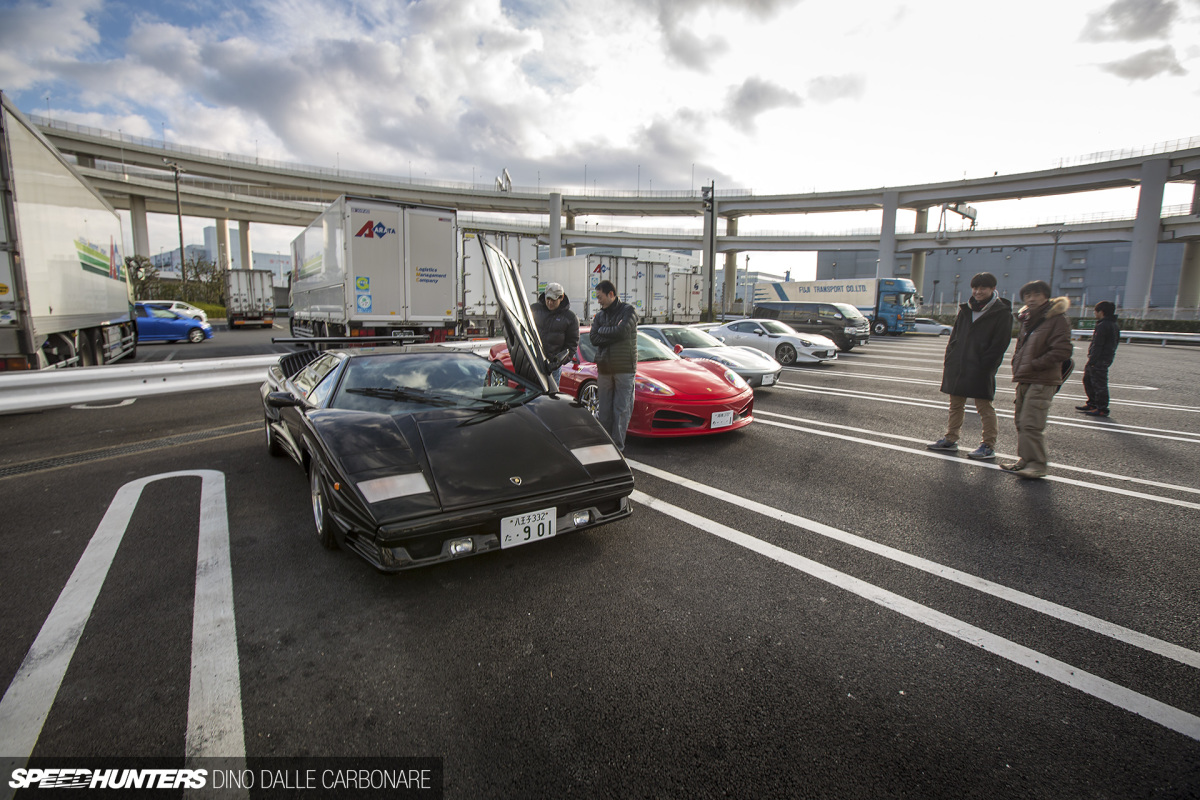 When it comes to poster cars, there aren't many more iconic than the Lamborghini Countach. This 25th Anniversary version attracted quite a crowd once it arrived, the owner doing the unavoidable door up reverse-park manoeuvre.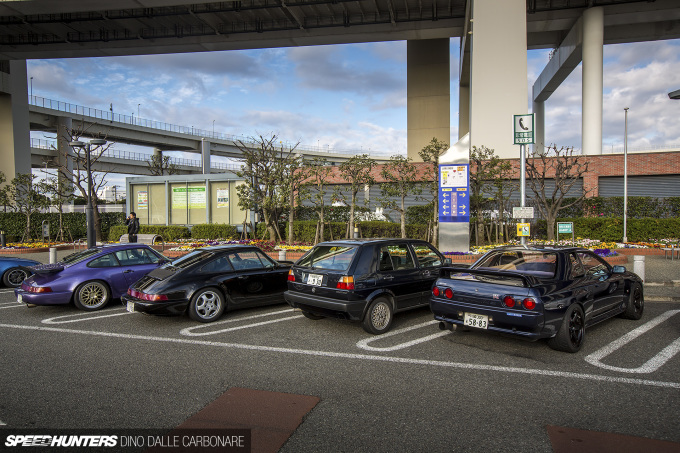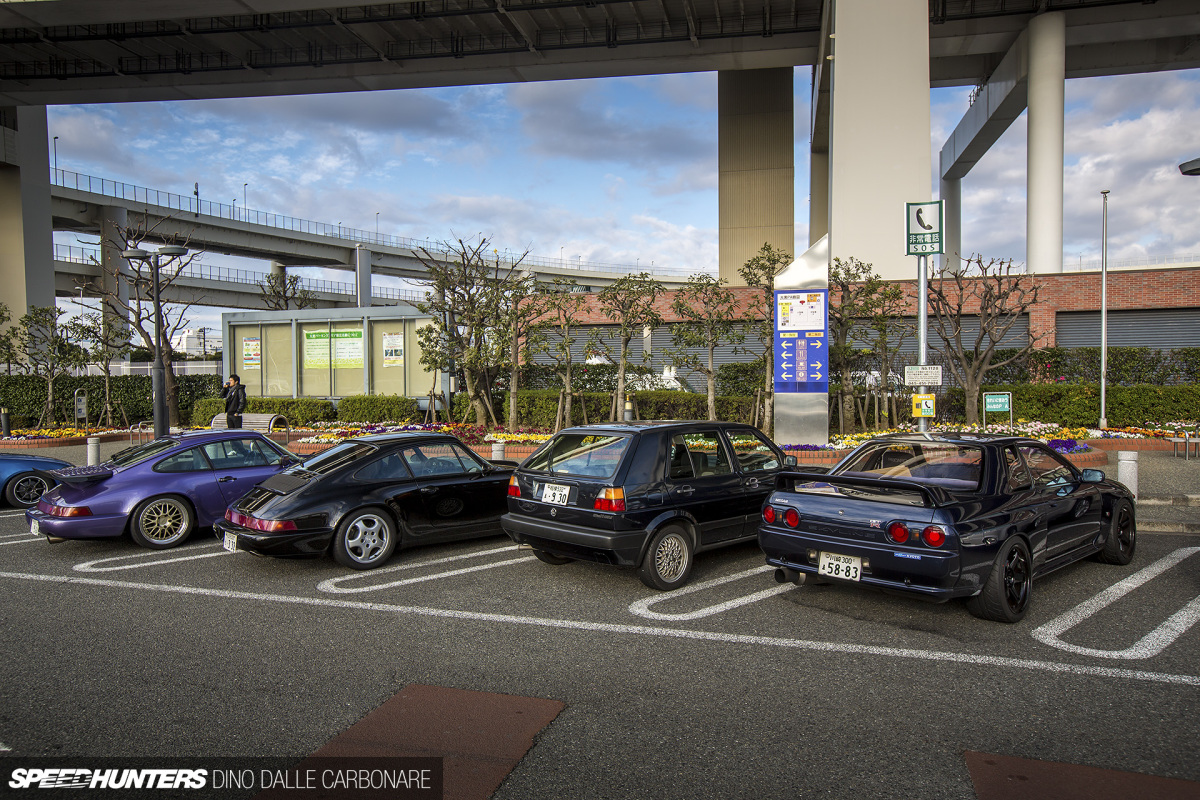 Over in front of the Police garages at Daikoku PA – yes, there is a Highway Police HQ right in there – this nice little group had formed.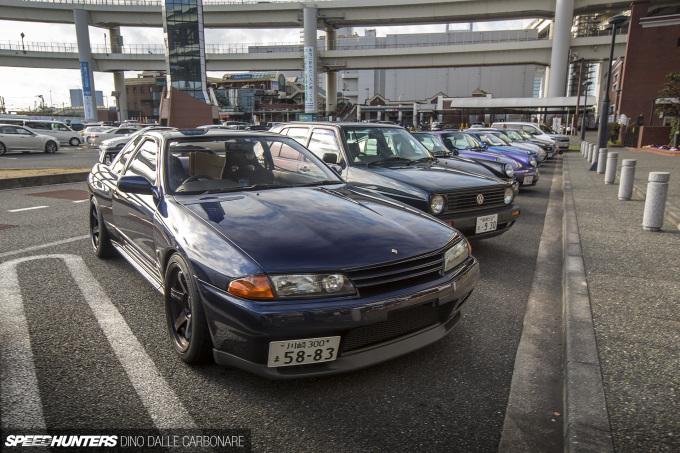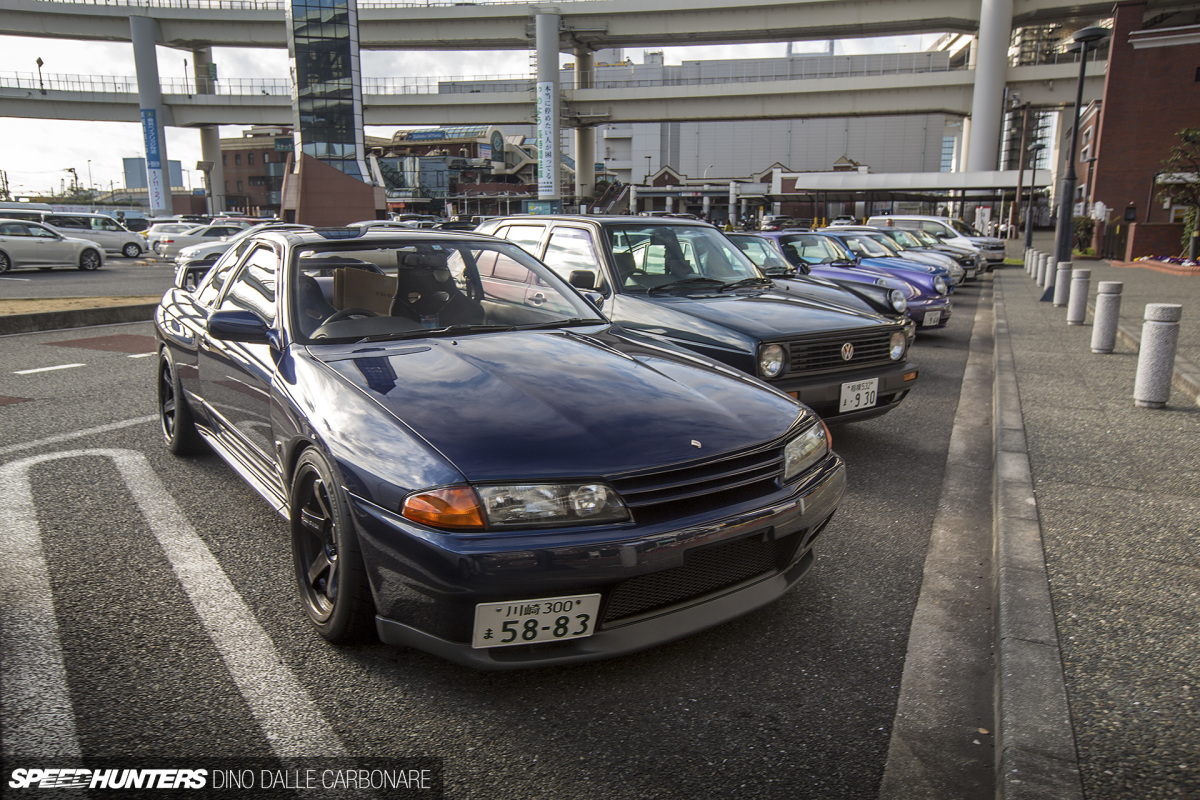 It's so nice to see R32 GT-Rs being really cared for. Clean examples like this one are becoming more common in Japan as owners begin to invest more money into their cars now that resale values are on a constant rise.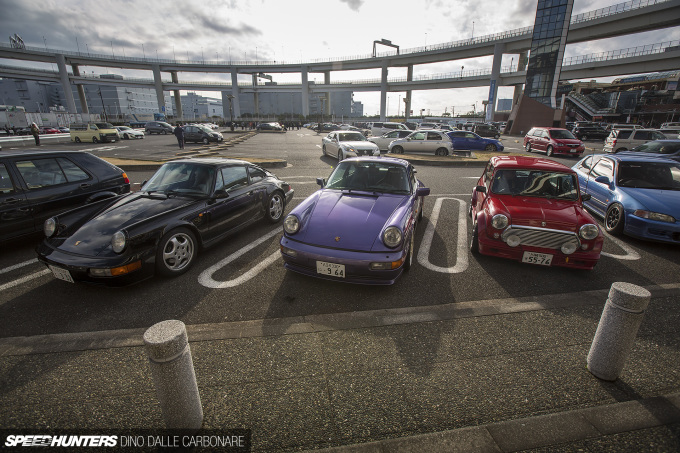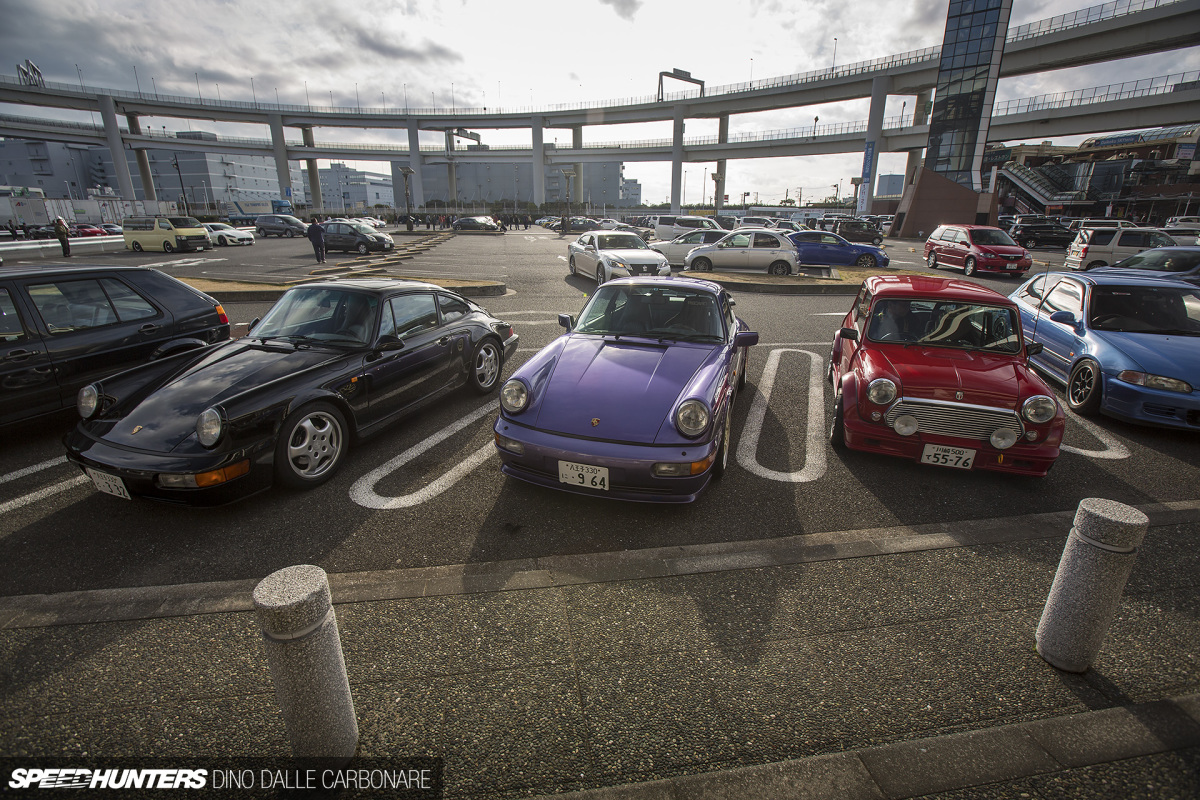 As I moved down the line to snap a couple of shots of the 911s, this beefed-up Mini arrived.
How about a little slice of Murica to start off the year with a roar; this rare Dodge Dakota RT and Chevy 350SS both looking ready to hit Tsukuba. Like I keep saying, the Japanese really are into anything and everything.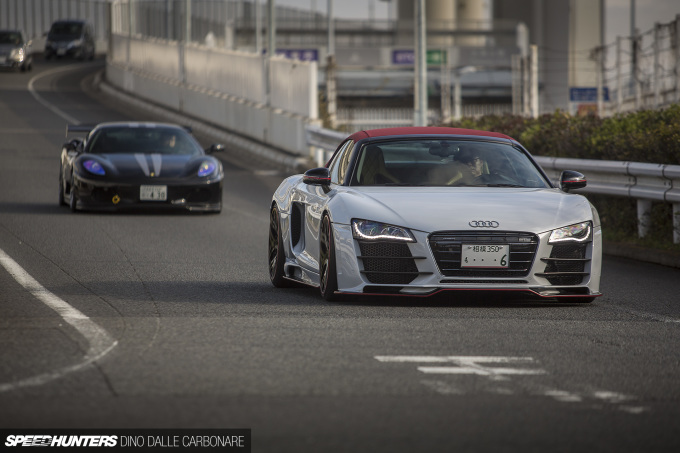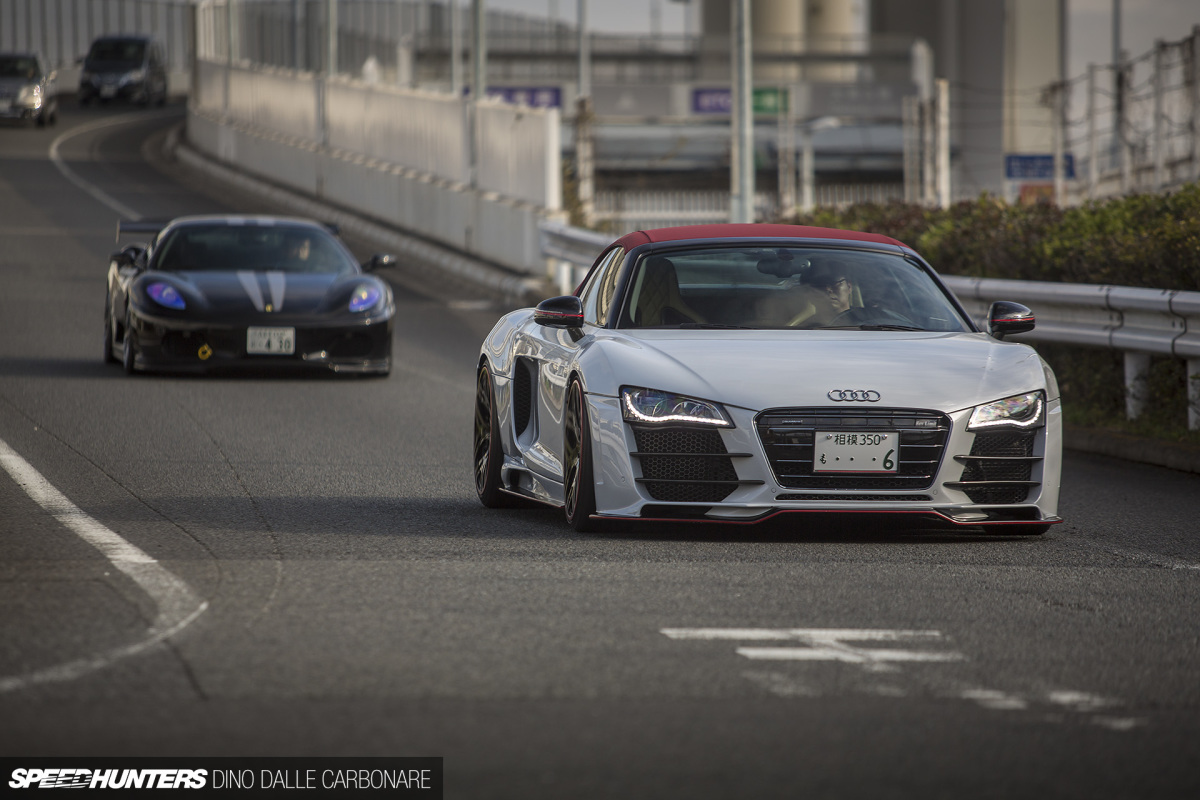 As the sun began to warm things up a little, more exotics made their way down the ramp that takes you into Daikoku PA.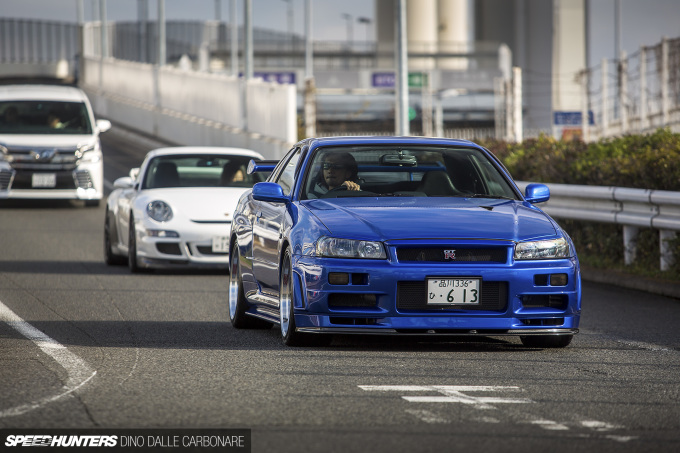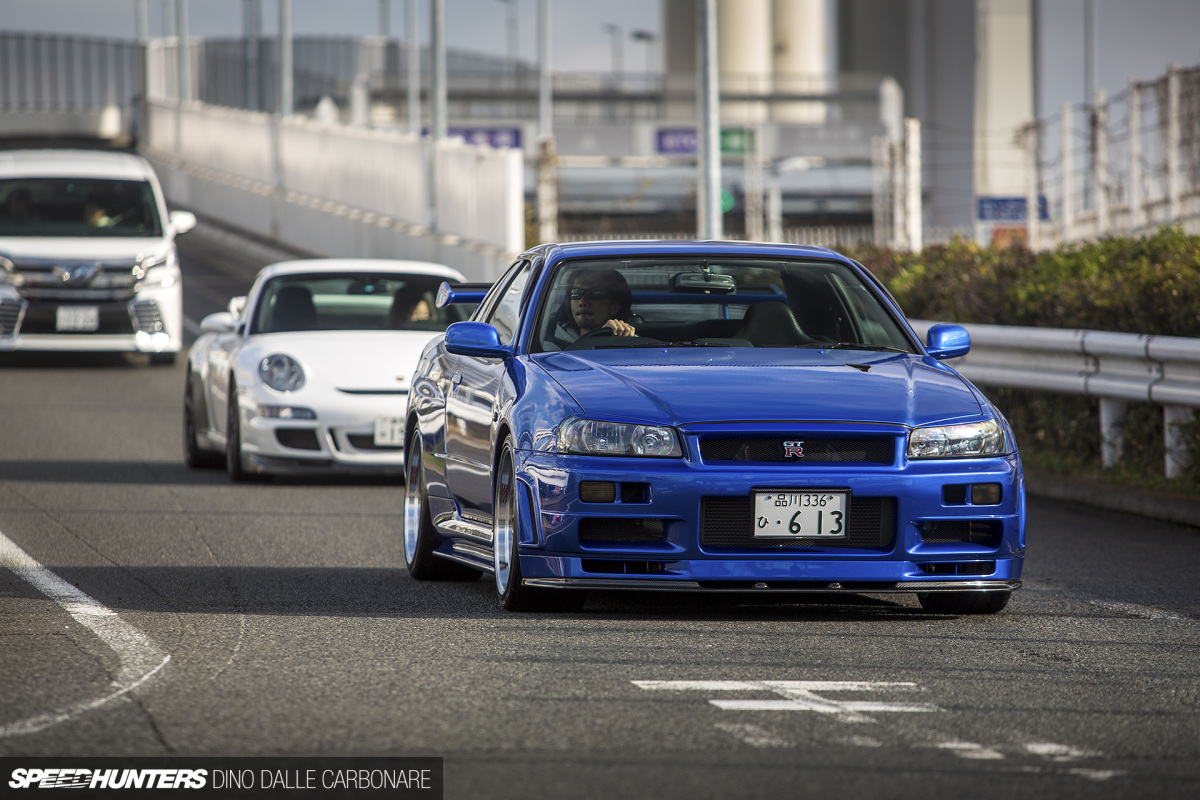 They were quickly followed by an R34 V-SpecII Nür and a 997 GT3. Dream garage stuff right there!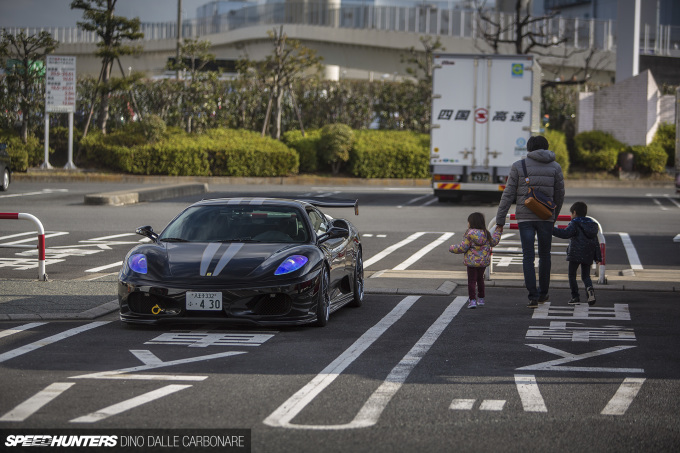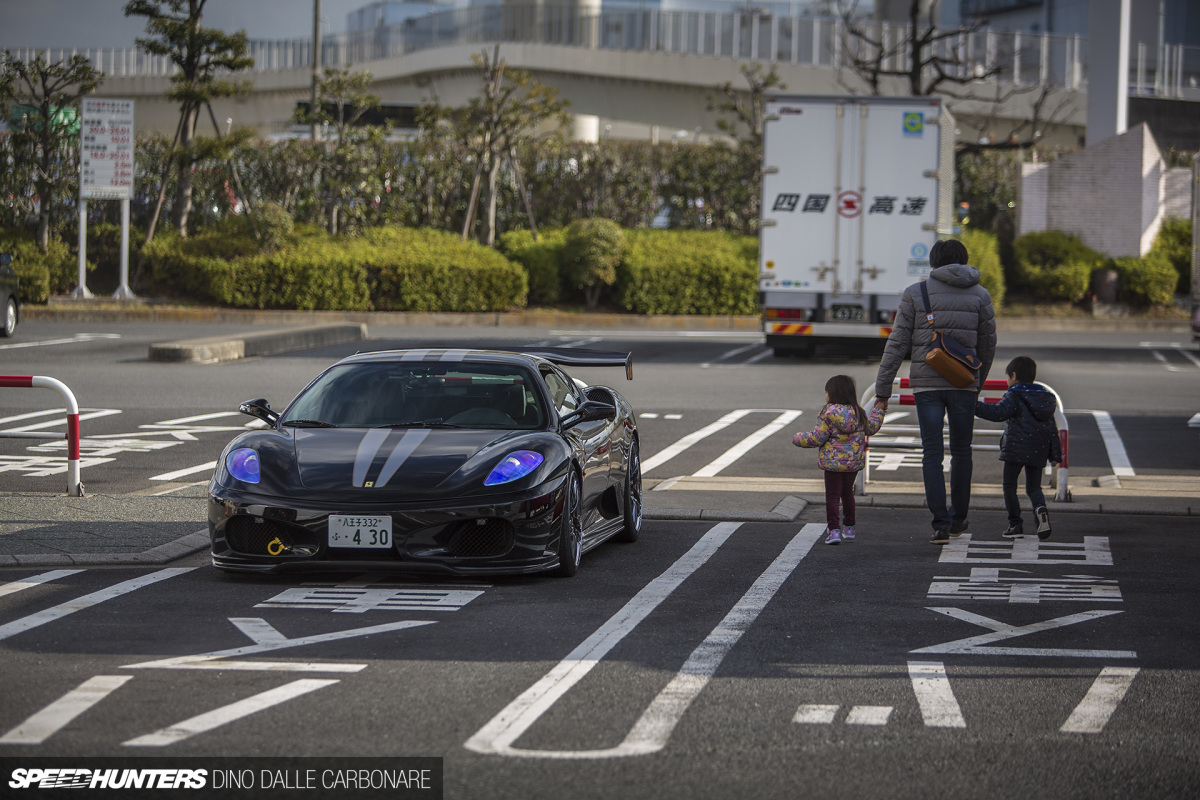 For those wanting to make more of statement, the longer and wider parking spaces reserved for trucks and buses allow you to show off your car in better way.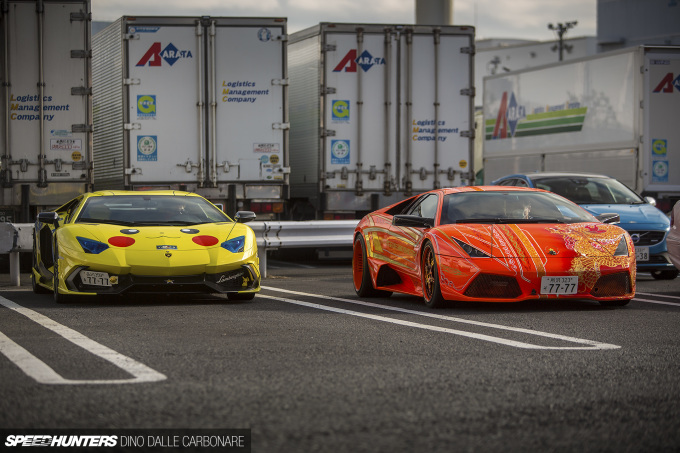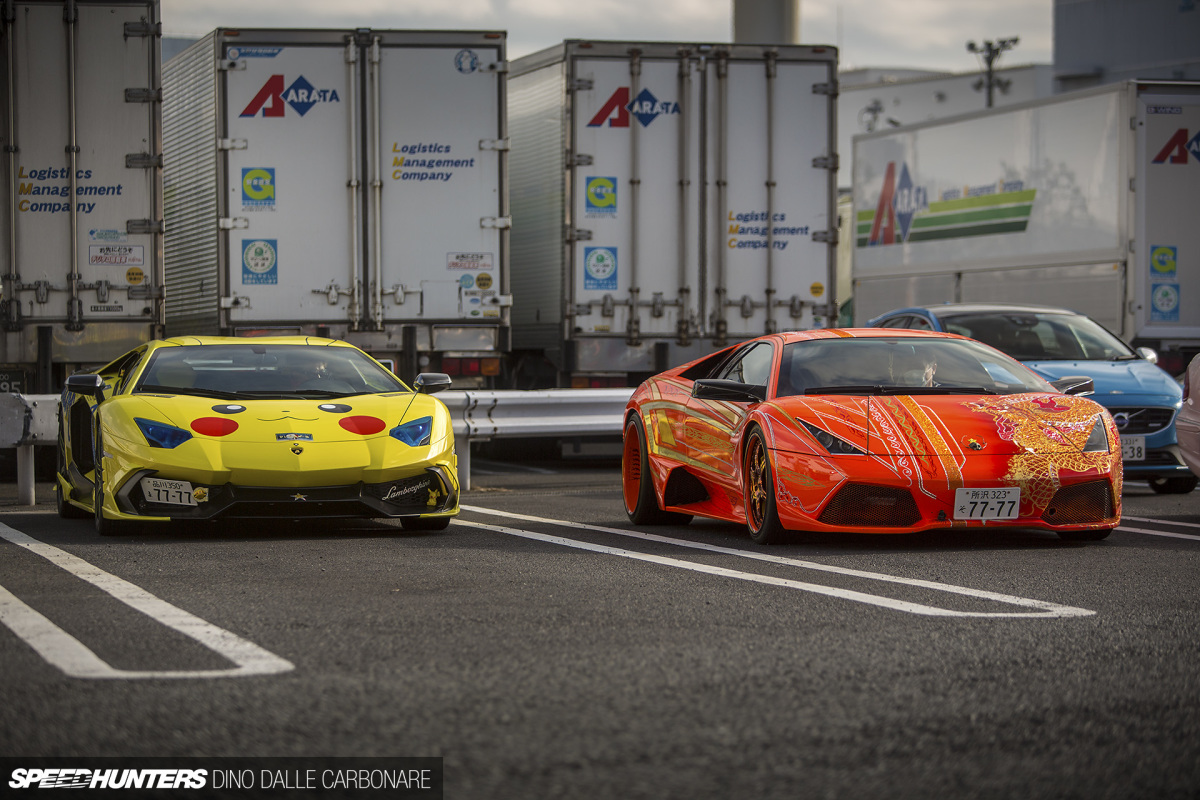 Morohoshi and his crew made their usual entrance, and on top of his yellow Aventador, which is now converted into a rolling Pikachu, he had one of his buddies drive down his orange Murciélago.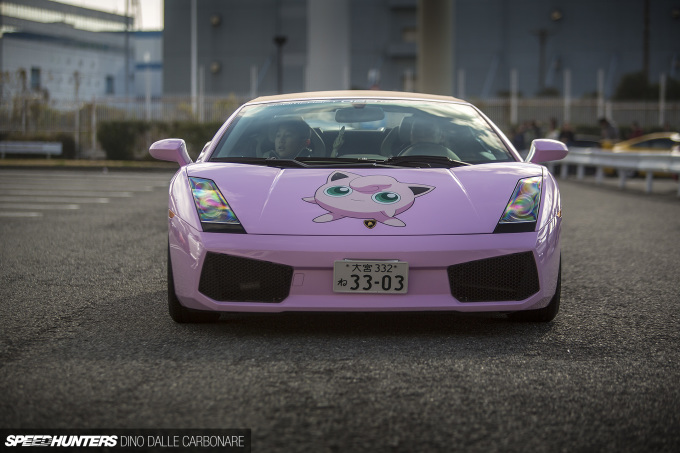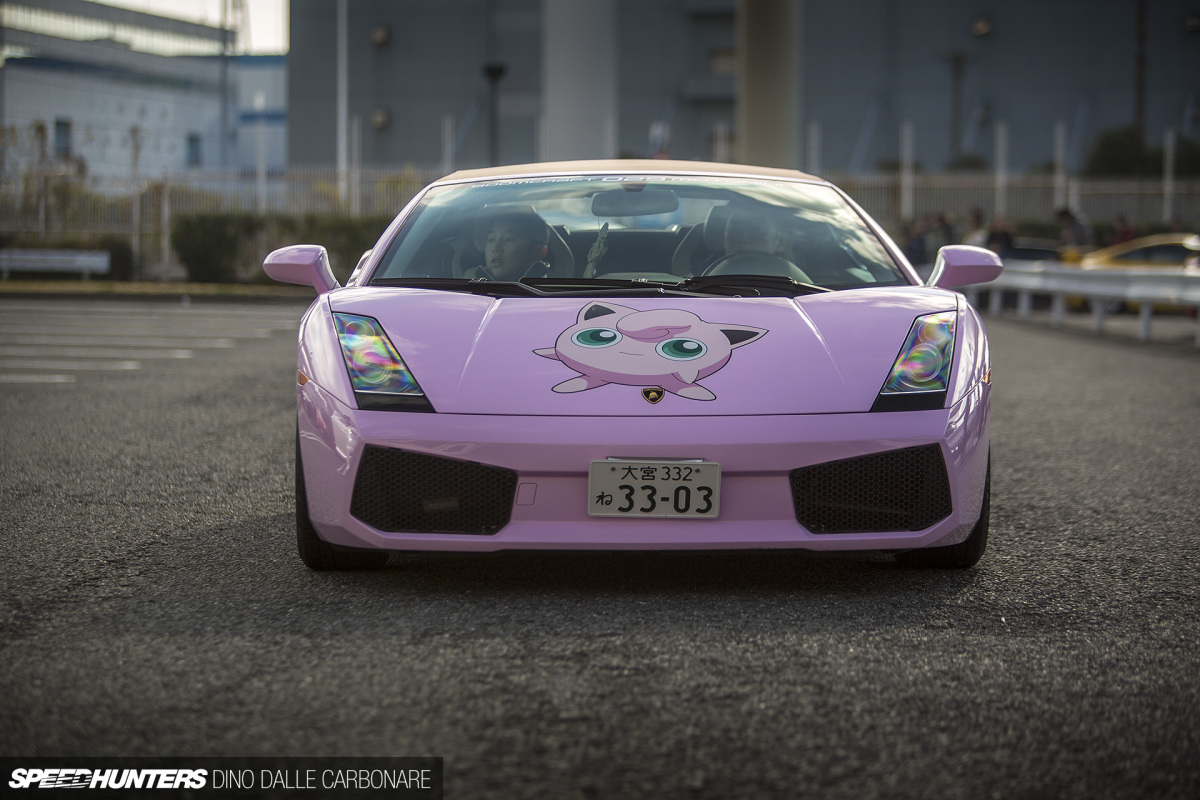 Is this Pokemon thing really catching on?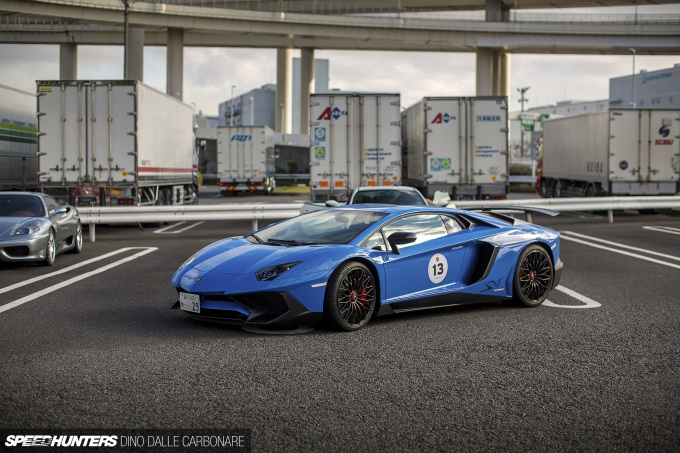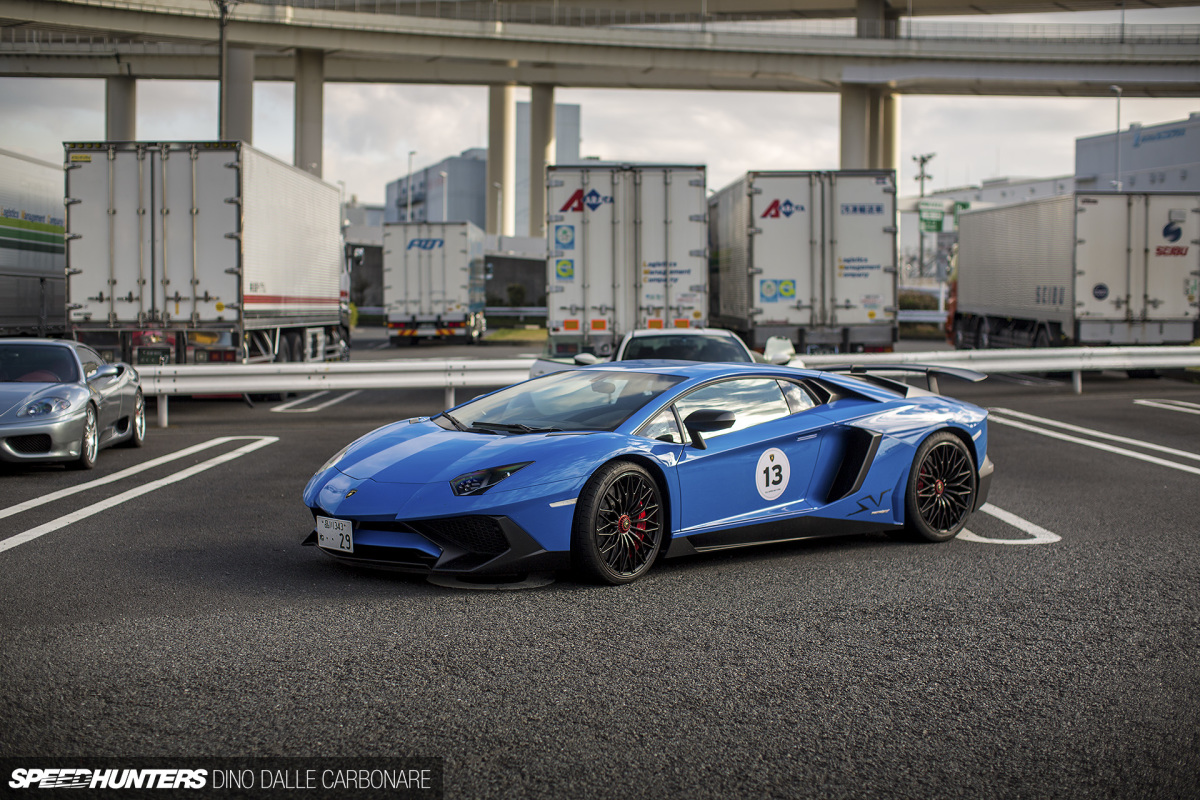 Topping up the Lamborghini arrivals was a second Aventador SV.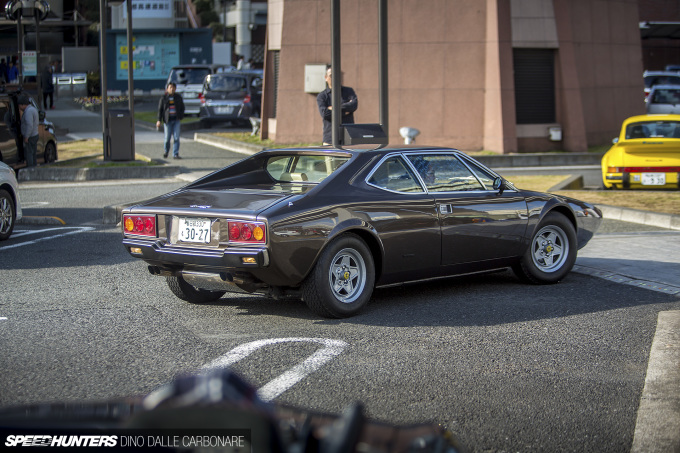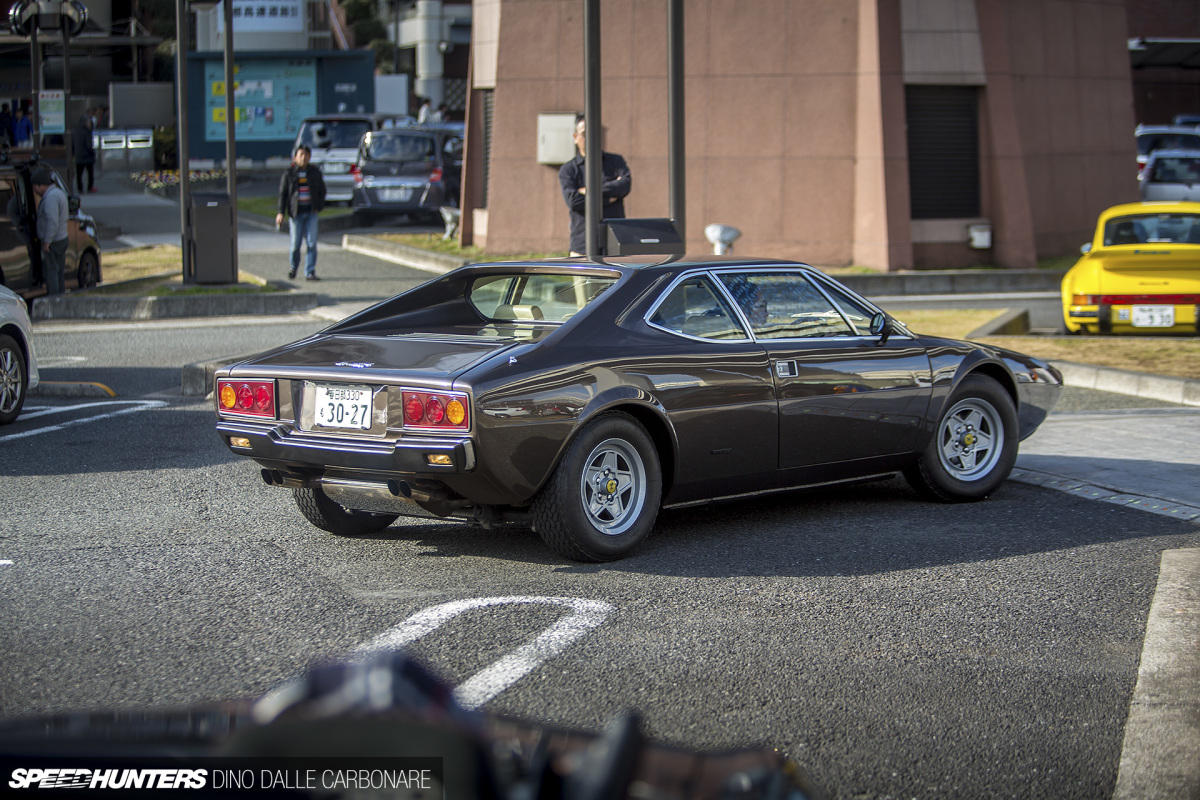 I have a thing for Bertone design, so you can imagine the instant drooling that occurred when I saw this Dino 308GT4 reversing into a car space. I didn't have much time to indulge in its angular lines though, as I saw something bright yellow arrive at the PA.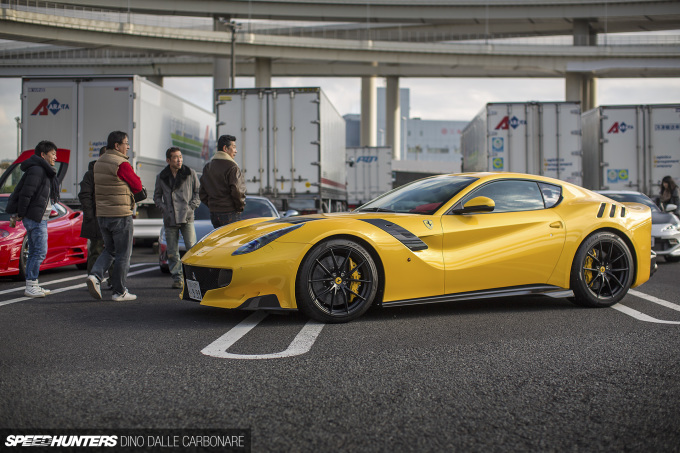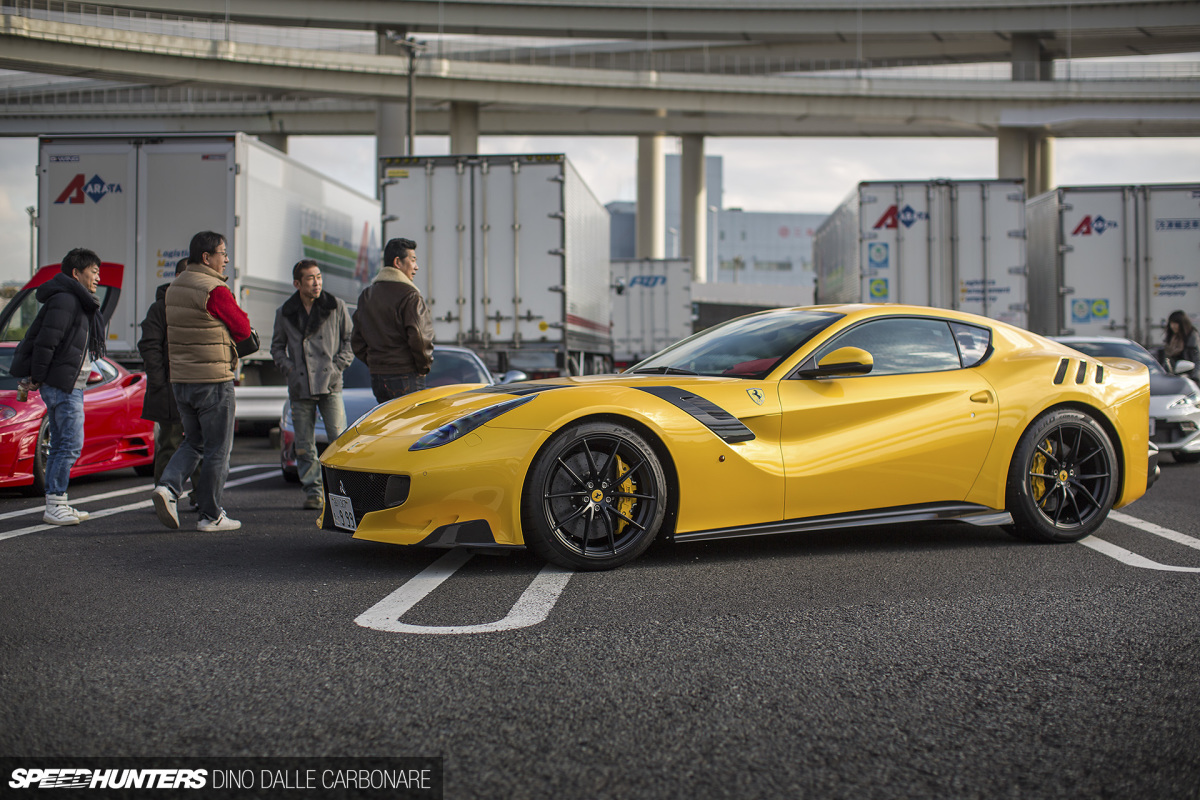 It was instant excitement for everyone as one of the few F12 TDFs in Japan pulled up in front of Morohishi's crew.
Words can't possibly describe the presence this Ferrari has; it's as if a tuner took the F12 and spiced it up and made it that little bit more in-your-face. But then you realize it's a factory built car. Ferrari really knows how to make epic machines.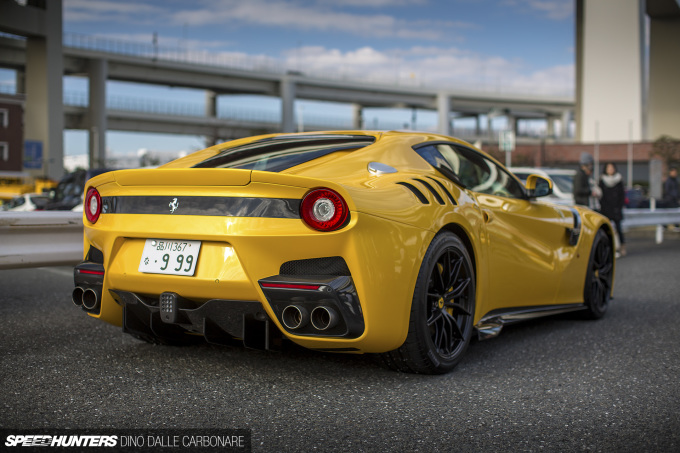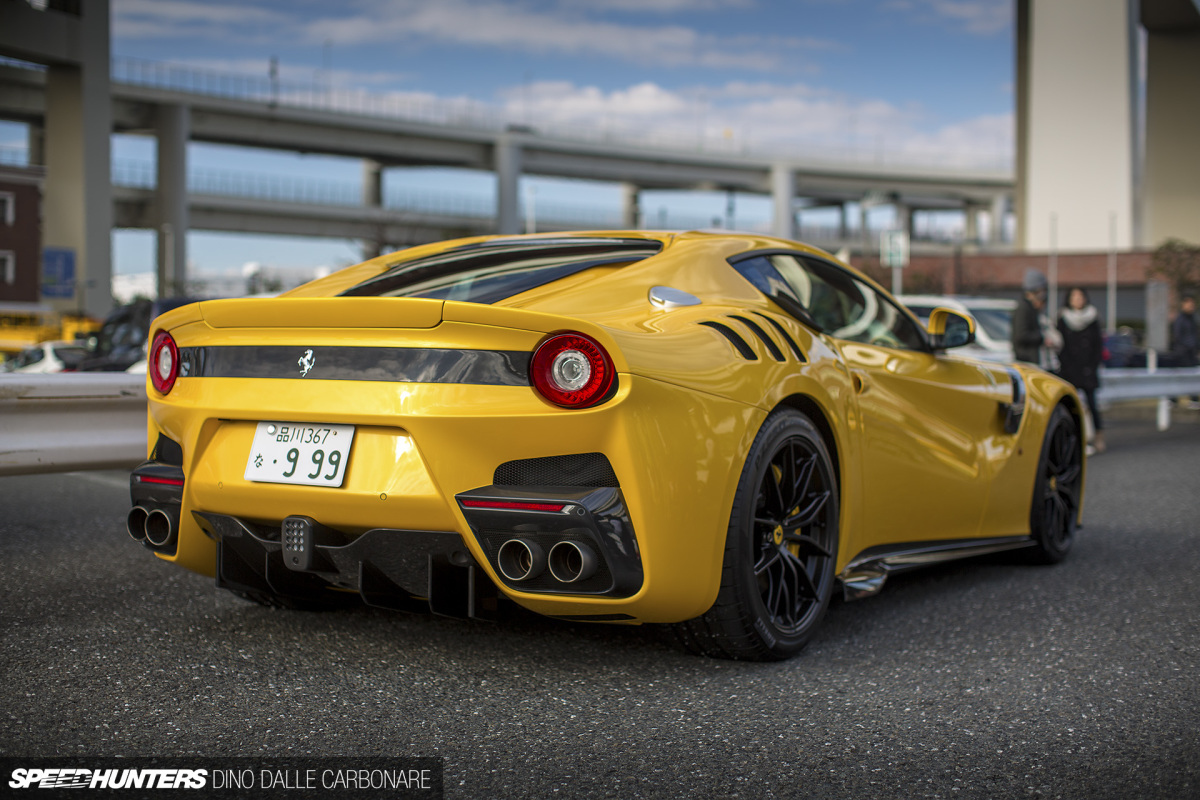 It made for one hell of a start to the year and a wake up call that the 2017 car year is just about to start. In fact, it's Tokyo Auto Salon next weekend!
Before then however, Ron will be chiming in with a few spotlights of some of cool cars he saw at the following day's Daikoku meet, so make sure you check back soon for more awesomeness from Japan's most famous Parking Area.
Dino Dalle Carbonare
Instagram: speedhunters_dino
dino@speedhunters.com