Blazing Trails
A lot has been written about the performance attributes of air suspension, but rarely have those attributes ever been proven so definitively.
I know that on the many occasions that I've had to explain to people that their preconceptions of air suspension are somewhat dated, I was often met with a look of disbelief. When they got out of the car after a passenger ride though, or even a drive of Project GTI in a few cases, every single one of them was won over. They nearly all say the same thing: 'it's just like a car on coilovers.' But it's not, though. It's on air.
While that anecdote is just simple subjective feedback, I would wholeheartedly agree that real evidence needs to be objective. And there are few things more definitive than a lap time.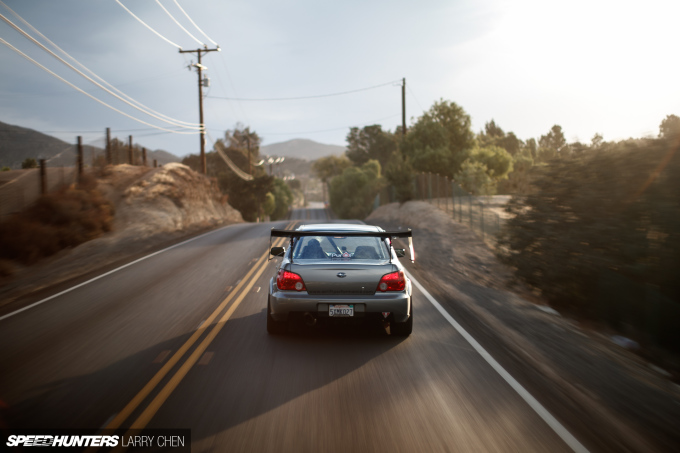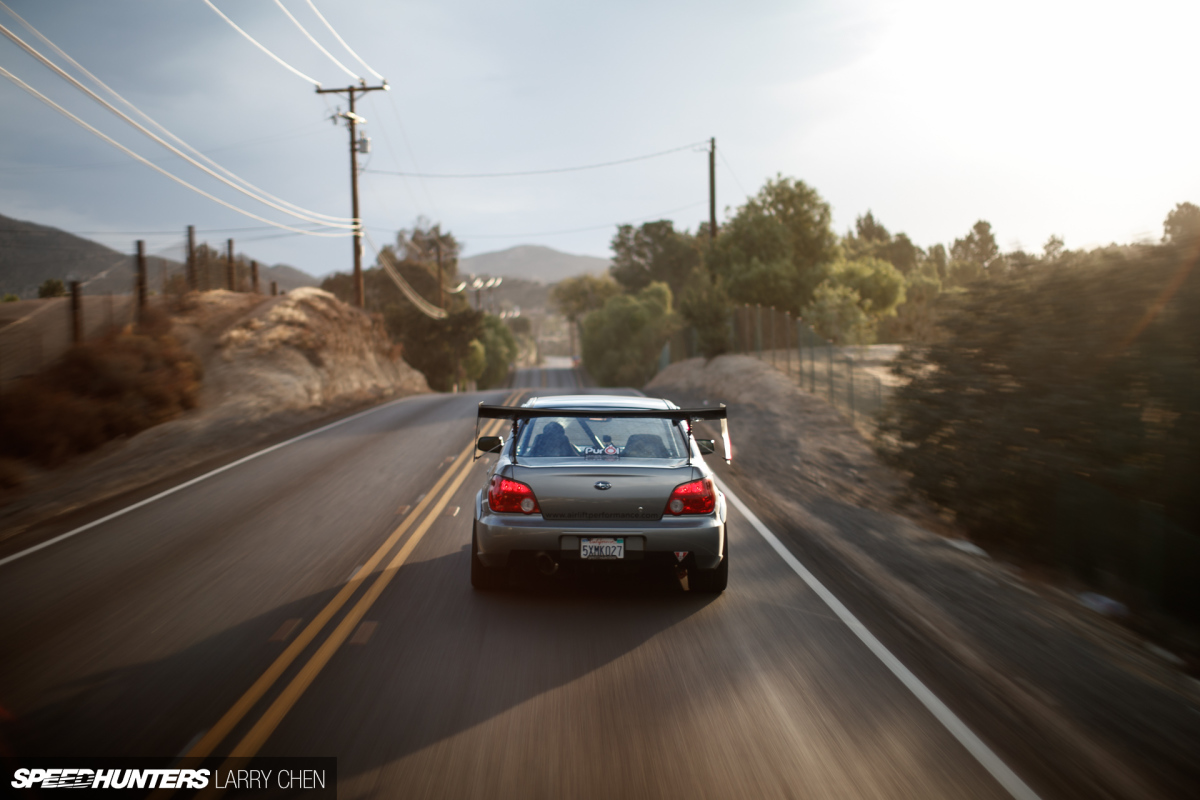 You can make excuses, you can blame someone else, but ultimately, you can't argue with time. As they say, the stopwatch doesn't lie.
As such, there is simply no better ambassador for performance air suspension than Cody Miles. Cody had a huge influence on my decision making when I was debating whether or not to choose an air suspension setup. He has become the default person for me to point to when someone asks me to prove that air suspension can be competitive. He's been there, he's done that and most importantly, he has won.
What has he won? In his first two seasons he's become the Redline Time Attack champion in both 2015 and 2016, along with taking the Global Time Attack Pro championship this year. He's taken a few lap records along the way, too. Maybe the highlight of his 2016 season was breaking the long-standing overall Street Class lap record – which includes front-wheel drive and rear-wheel drive competitors – at Road Atlanta by a full second on his first visit to the Georgia circuit. He won his own class by four seconds at the same event.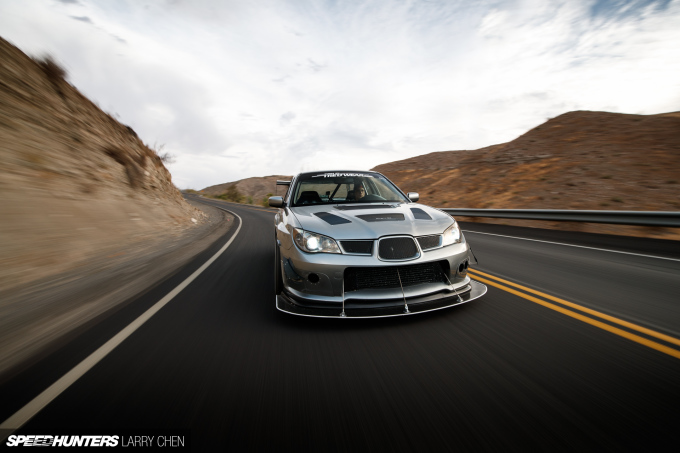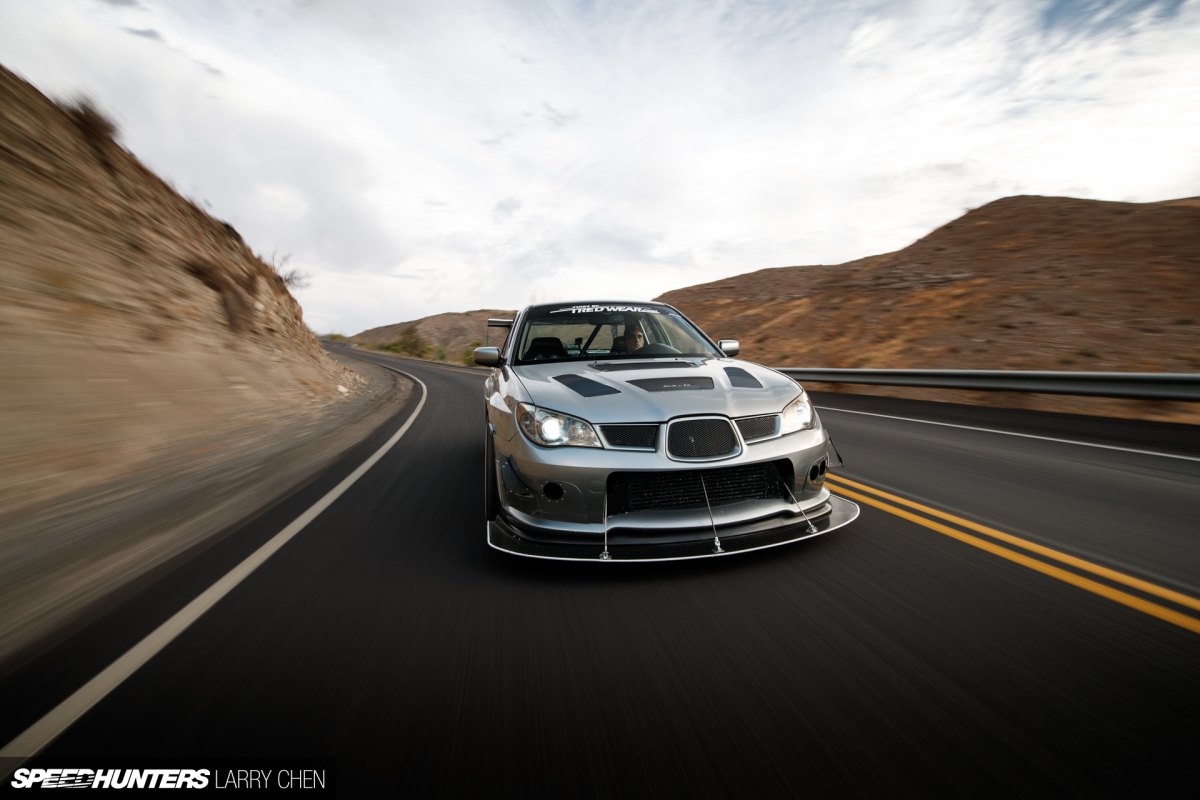 What started as Cody's daily driver ultimately evolved into this self-built, class-dominating and still street-legal competition car. The evolution has been quick. Cody has owned the car for around two years and in this time it has come a very long way, even though it still remains true to its origins and hasn't completely transcended into the realm of full-blown race car. It's still relatable.
This was by design. Cody started working on the car and developing it when it was his sole car and daily driver, something I'm sure that a lot of us can associate with. It was early in his ownership that he made the decision to purchase Air Lift Performance's suspension and control system. He had seen the now famous Air vs Coilovers video, and was curious about the results. Originally, he was sceptical about the claims made but decided it was worth a shot. He wanted a setup he could abuse on street and circuit, something that allowed him to lay the car on the floor when he wanted and to lift it for obstacles and driveways. He wanted practicality, a word which I don't think I've ever seen in a feature about a championship-winning competition car.
I can relate to that, maybe you can too. There comes a point where scraping and rubbing over every imperfection or bump gets old, and practicality comes to the fore. Practicality and performance are two words that for so long have been contrasting terms in the automotive world, but times are changing. There are few better examples of this than Cody's STI.
History Repeating Itself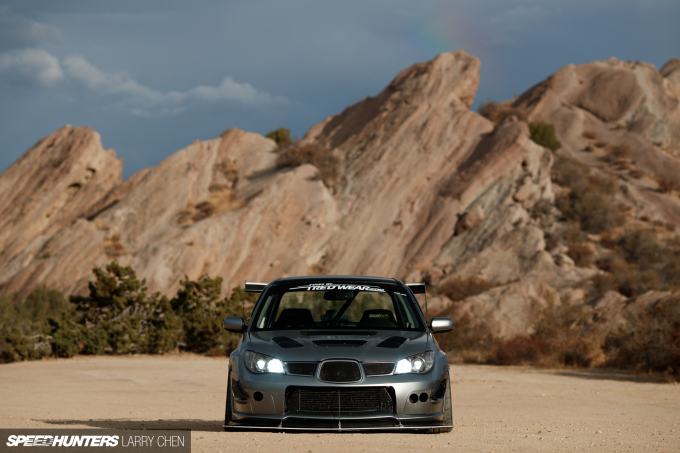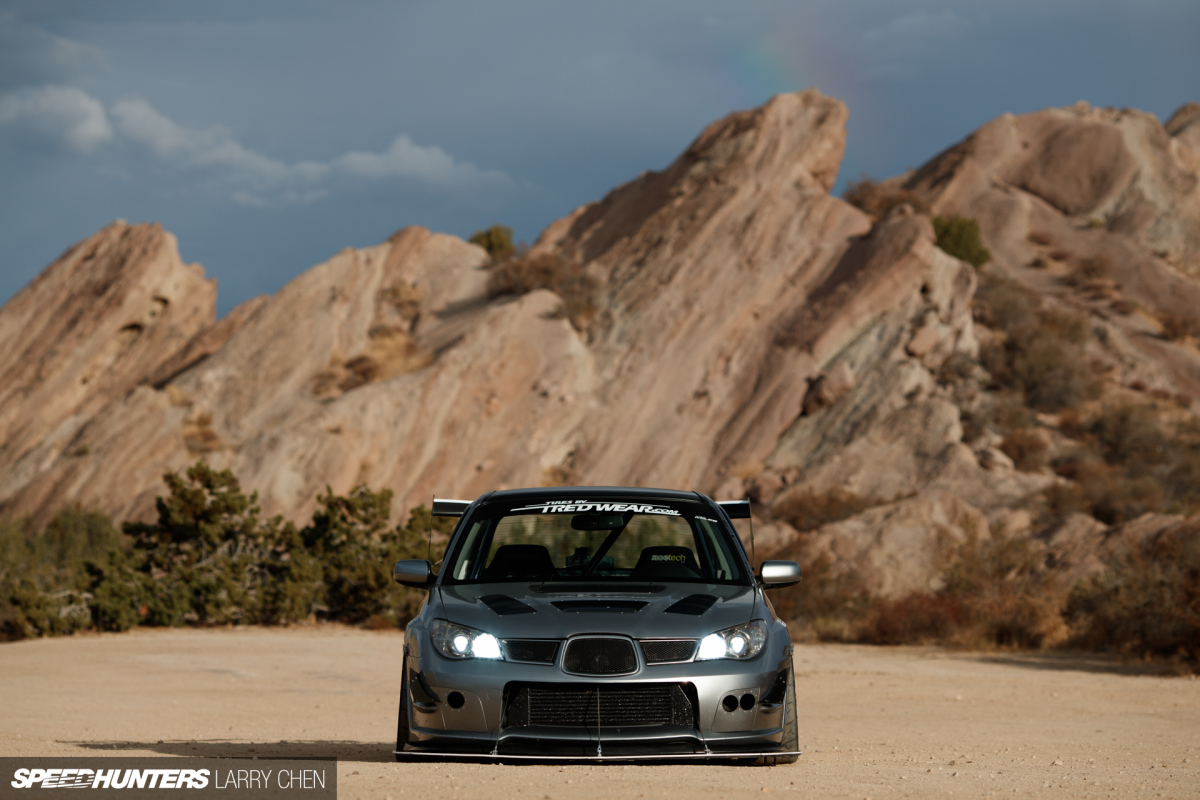 What's funny is that running a track car on air isn't a new idea, but it has been a long time since it was a recognised thing. Air suspension in competition cars can be traced back to the early 1950s in stock car racing. If you're interested, Keith wrote a great article a couple of years back on the history of air suspension in American racing.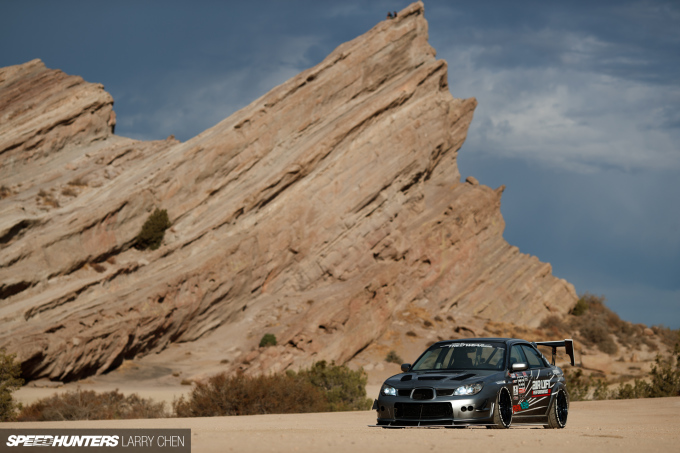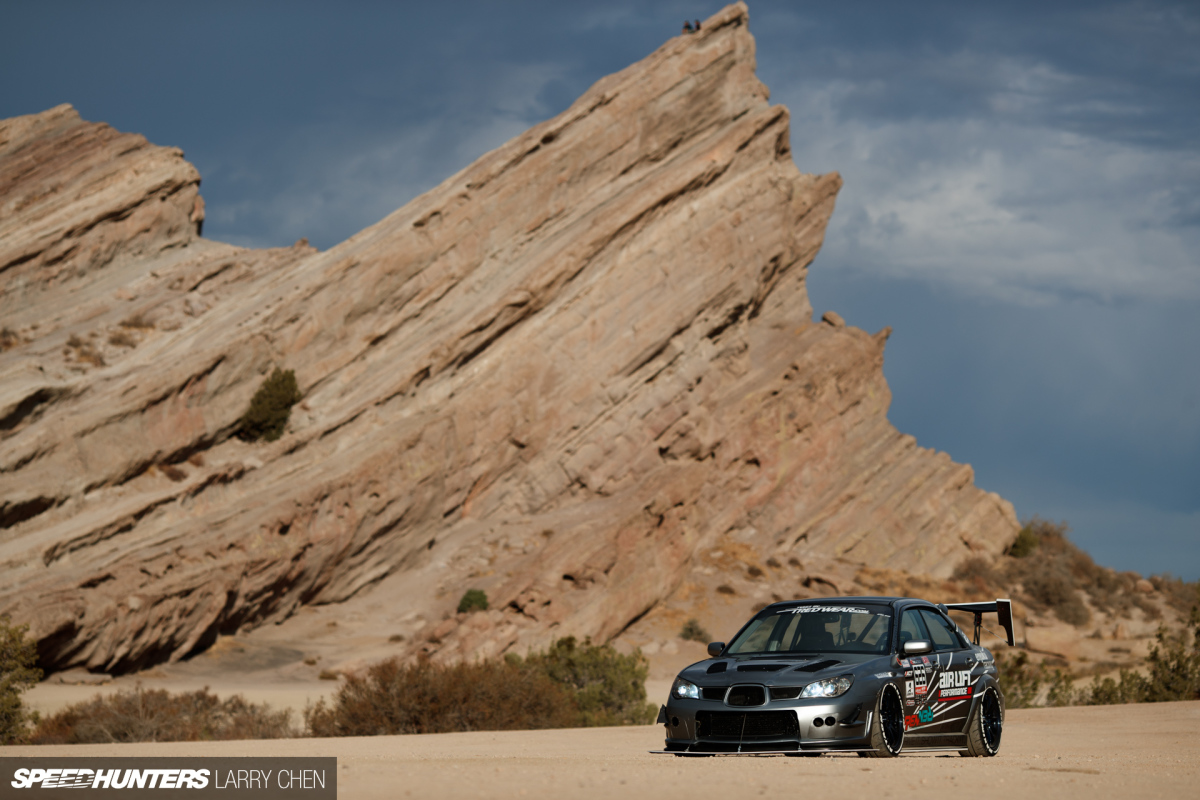 Time and technology have been kind to air suspension, and the systems in use today are a long way away from those used in the early 1950s. Cody originally purchased Air Lift Performance's V2 setup before upgrading to the new 3H system at the start of the 2016 season. His setup is simple but fully functional. It is worth noting that during his first season, Cody was simply an Air Lift Performance customer who took advantage of the same after sales and technical support as any other buyer could. Even in 2016, now with backing from Air Lift Performance, his STI is still running all off-the-shelf air suspension products.
A custom trunk mount holds a three-gallon aluminium tank, a Viair 400C compressor and the 3H manifold which connects to the 30-way adjustable damping performance struts at all four corners with 0.25-inch air lines. There's no need for a big tank or multiple compressors in this instance, the car is really only aired-out and raised up in the pits, and the system is the perfect capacity for what Cody needs.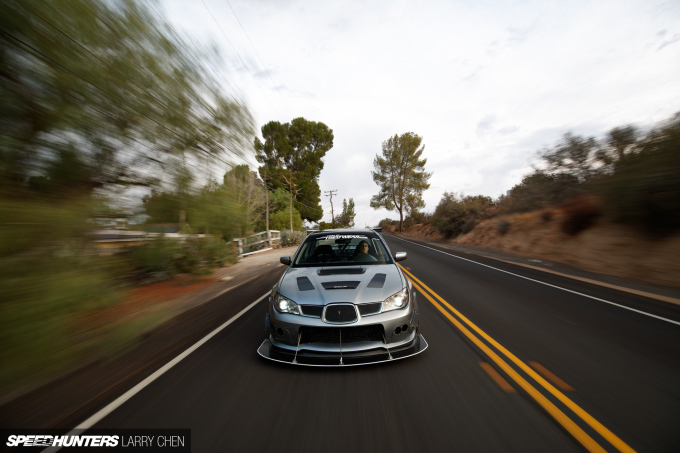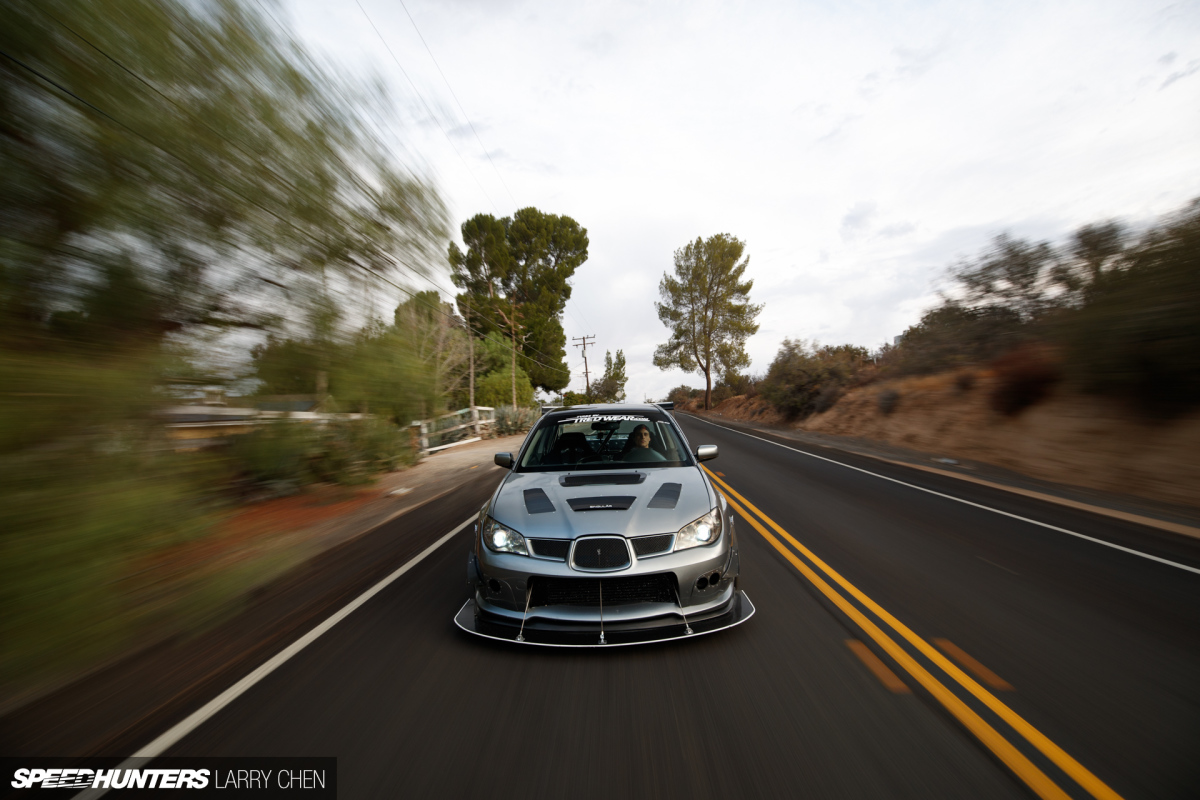 The air setup is complemented by a comprehensive parts list of other suspension components and upgrades including an ESM complete chassis spherical bearing kit, Whiteline front and rear sway bars and lateral links, Kartboy end links, '06 STI front control arms, Perrin PSRS, SuperPro roll center correction, an Oswald Performance front subframe brace and rear tri-brace, and finally a Megan front strut brace.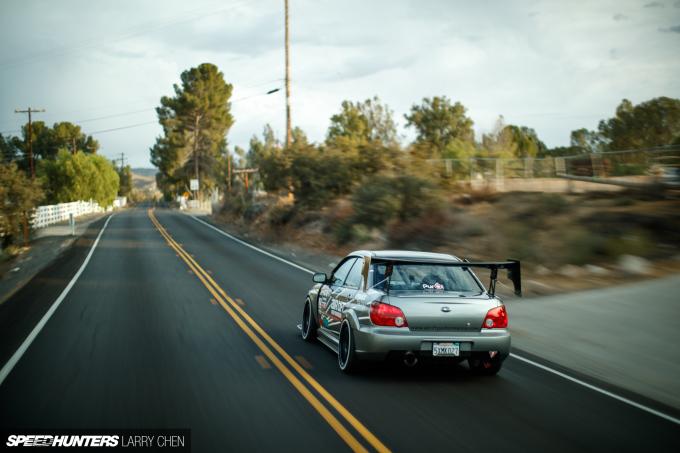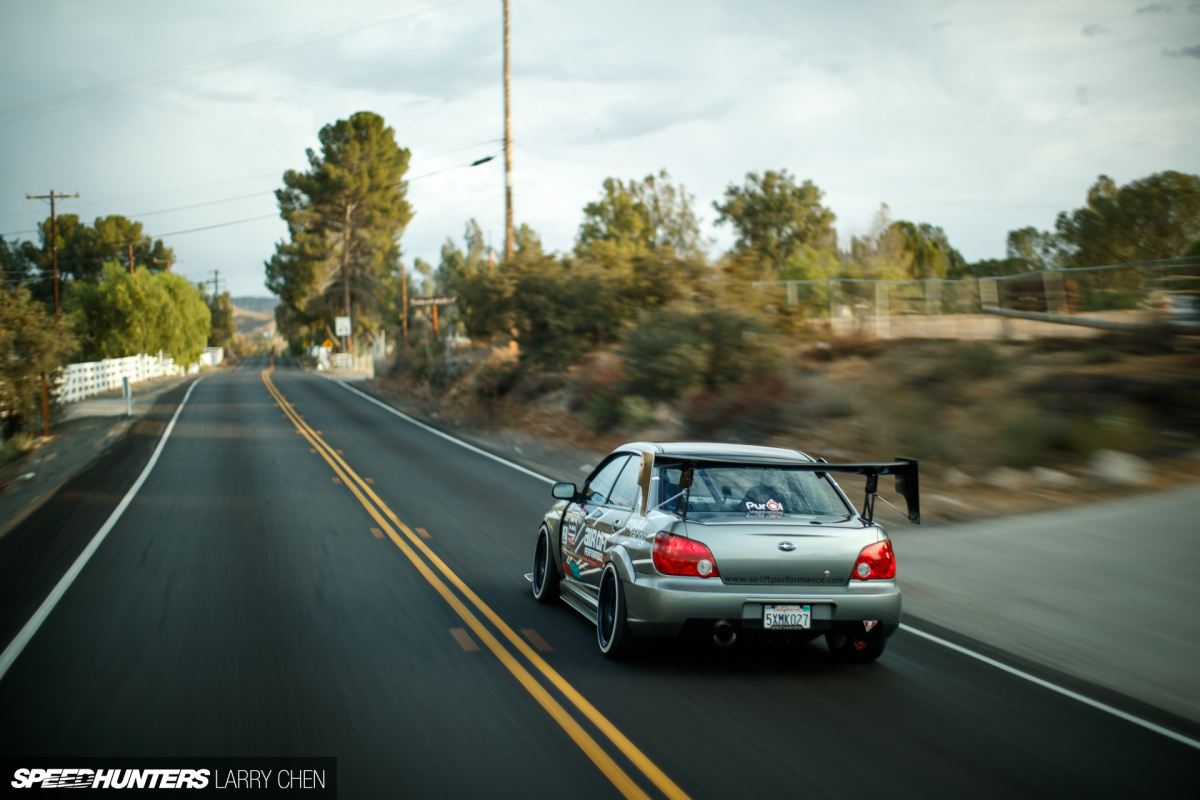 Adding further grip to the equation is a respectable aerodynamic package. A 67-inch APR Performance wing with custom end-plates has been paired with a Wasp Composites chassis-mounted front splitter, custom canards and HT Auto side skirt extensions which sit beneath WRX side skirts.
Other subtle exterior and aero modifications have been made, too. Singular Motorsports hood louvres aid engine bay ventilation, the iconic Subaru scoop having been removed with a KS-Tech scoop delete. There's also custom oil cooler ducting and LIC rear flares help to accommodate the 265/35R18 Bridgestone RE-71Rs on 18×9.5-inch wheels.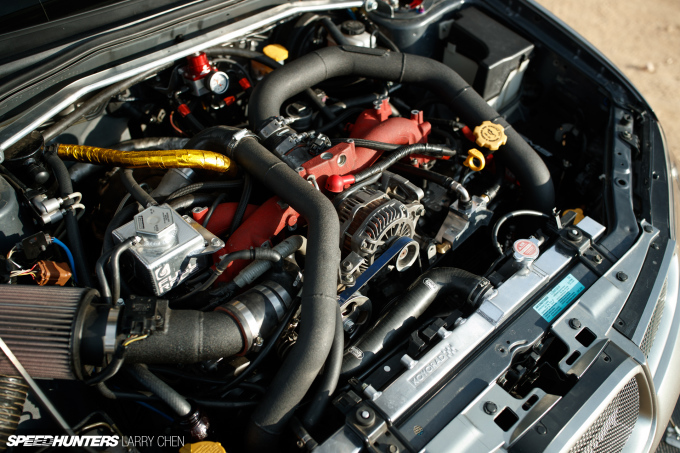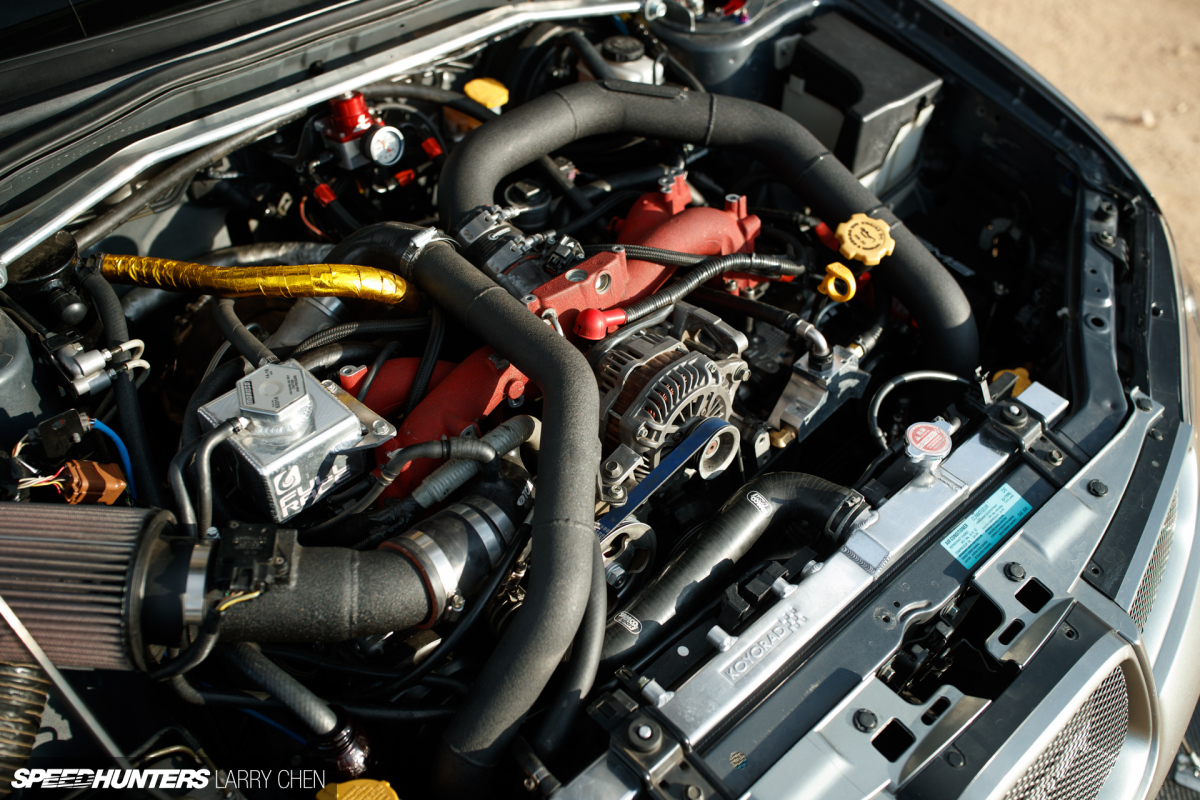 This year has also seen a new engine build after the previous setup expired at the end of the 2015 season. Now, a closed deck EJ257 with a BorgWarner EFR 7163 turbocharger, Scat crank, Manley I-beam con-rods, Wiseco pistons, Kelford 272-degree camshafts, GSC valves, Supertech springs and retainers, TGV deletes and Fuel Injector Clinic rails with 1,650cc injectors all play a role in producing 500hp at the wheels, with 500ft-lb of torque.
It's proven itself formidable and reliable over this season, key qualities especially considering Cody's strictly privateer status in the AWD Street Class. The same can be said of the driveline too; an ACT 6-puck clutch mated with a Prolite flywheel transfer power from the engine through gearbox and to the ground via a Cusco centre diff located between OS Giken front and rear differentials.
It's typically at this point where I go through the typical race car interior. Except in this case, where it's not typical at all. While a lot of the rear interior has been removed, the front remains remarkably civilised. Indeed, the car features only a 4-point roll-bar which is confined to the rear half of the cabin. I haven't had a chance to ask Cody – and I'm sure he'll correct me if I'm wrong – but this is likely due to the car running in a street class, where full cages are often prohibited.
Despite this, there's still a considerable amount of changes here, including a pair of Racetech RT1000 seats with Teamtech 5-point harnesses, a Grip Royal King wheel on an NRG quick release with a Works Bell hub, along with a Defi oil pressure gauge mounted neatly in an air vent. It's simple but functional.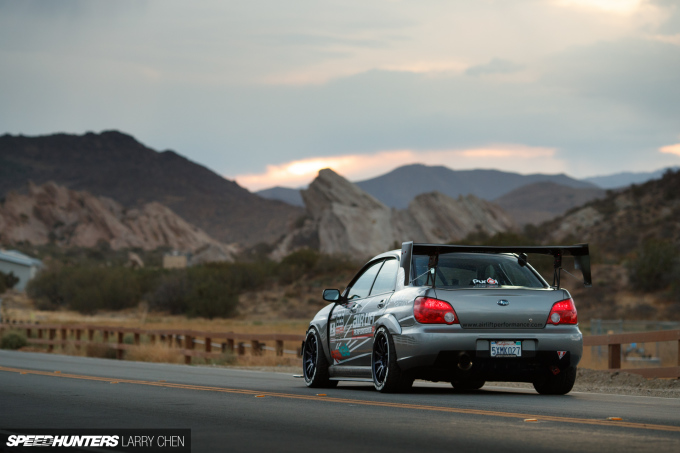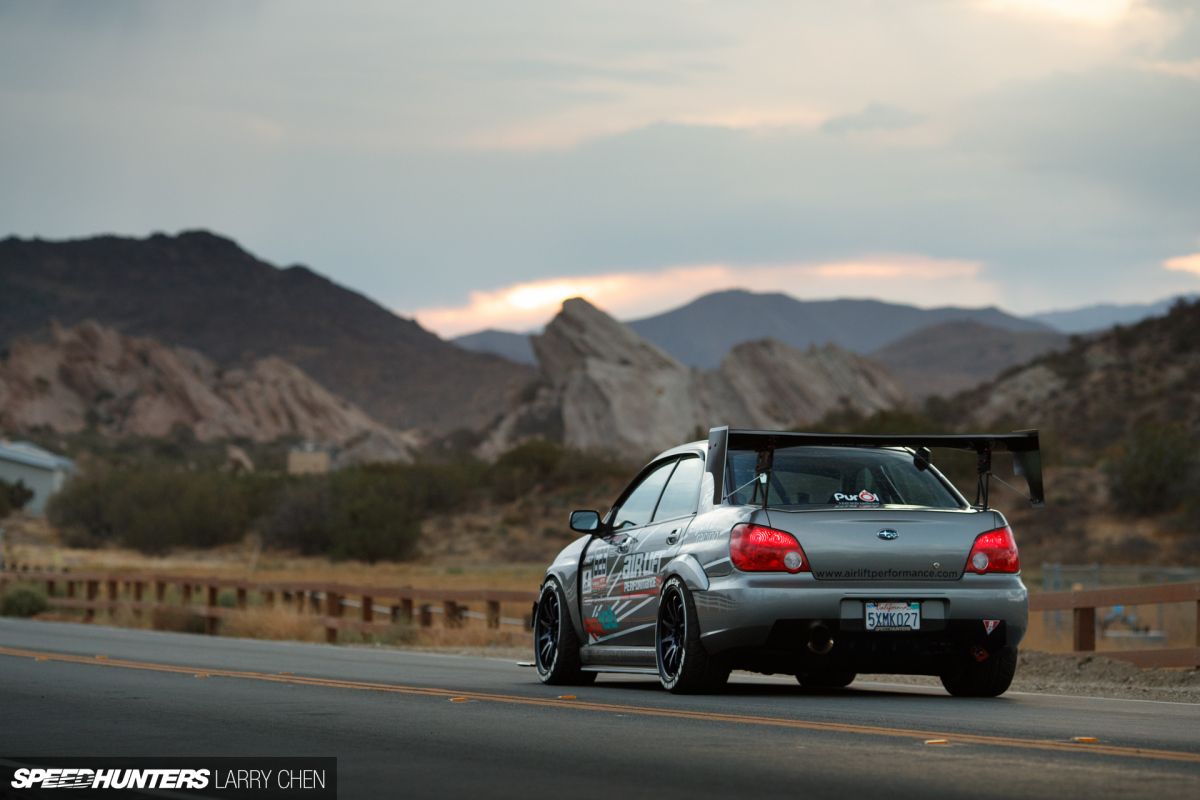 The car and driver haven't become succesful overnight, there has been lots of hard graft involved in dialling the car in and learning its nuances, as with any competition or track car. Suspension is a huge part of any succesful race car, so I'm sure that the team at Air Lift Performance take great pride in what Cody has achieved, and rightly so.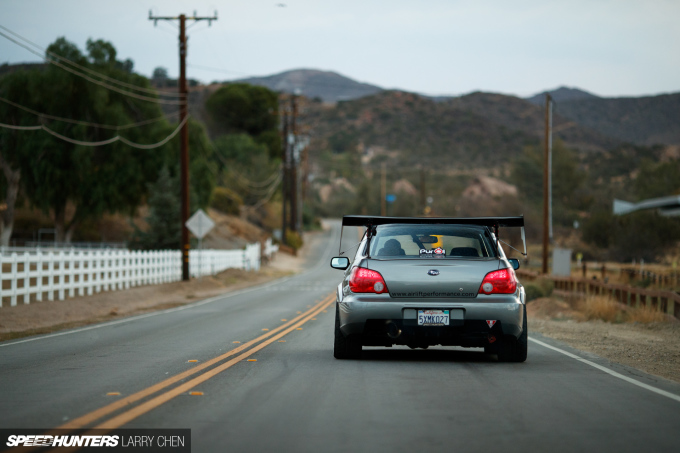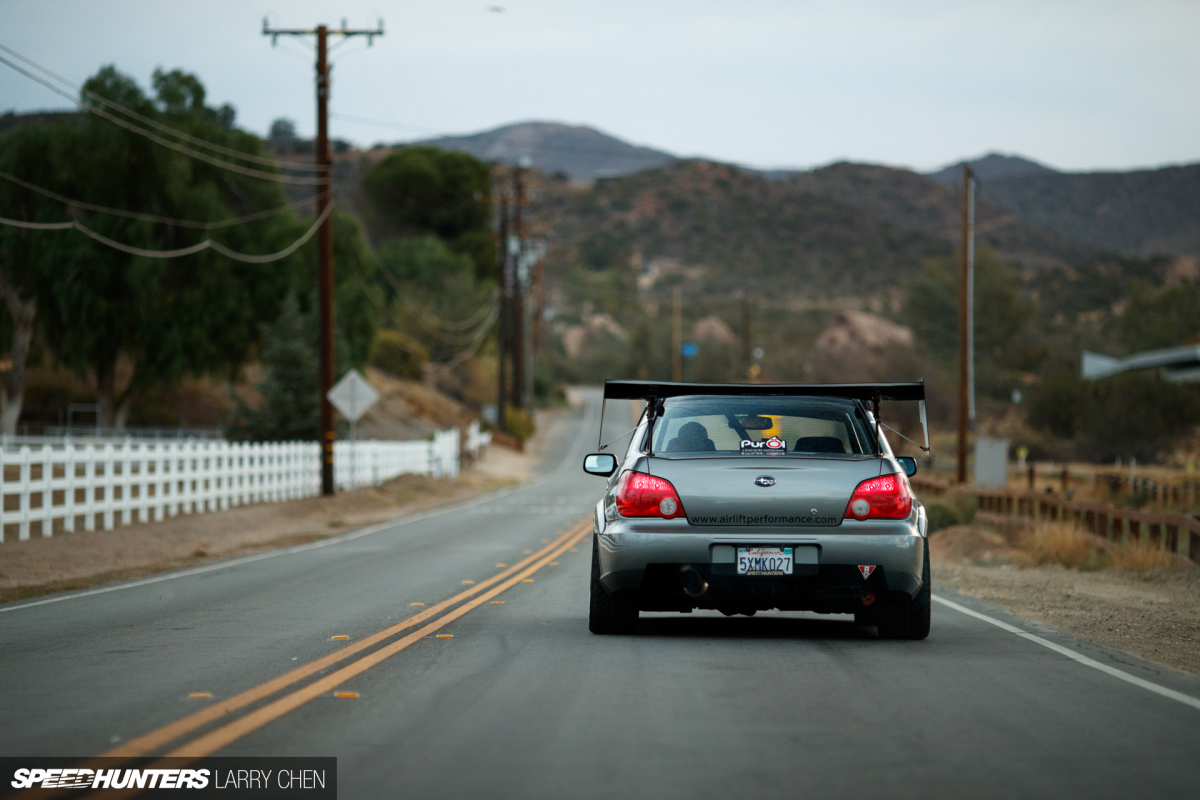 It's a refreshing approach and build, one which is made all the more impressive by its focused evolution from street car to multiple championship-winning time attack car. Further to this, it's a car that was almost entirely built by one guy, in his own time and in his own way for himself. Cody might be the first modern day racer on air suspension, or at least the most renowned, but I suspect that he may not be the last. That's not to say that one is better than the other when it comes air versus coilovers, but that good suspension is good suspension, regardless. I guess it all comes down to what you do with it that counts.
As an aside, how do you feel about air suspension in a performance application? Is it something that you feel more interested and excited by as time and the technology involved has progressed? Or is it something that you've always believed in? Let us know below.
Paddy McGrath
Instagram: pmcgphotos
Twitter: pmcgphotos
paddy@speedhunters.com
Photos by Larry Chen
Instagram: larry_chen_foto
larry@speedhunters.com
Bonus Video & Images