Defining Function
The automotive culture is an interesting one. There are so many ideas on what makes a vehicle perfect and they are usually as unique as the person who's talking about or building it. It's also one that so many people are very, very passionate about.
Everyone has an idea of how they would build a vehicle and can walk into a build with blinders on, only seeing their idea set out ahead of them. They dismiss without even looking at the subject because it doesn't fit their beliefs.
Take this 650S-facelifted McLaren MP4-12C built for SEMA by Diety Motorsports and iDL Design for example. Many people would blow it off because it 'isn't functional anymore' thanks to its wide-body kit and air suspension system.
However, I pose a question to you. How is it not functional?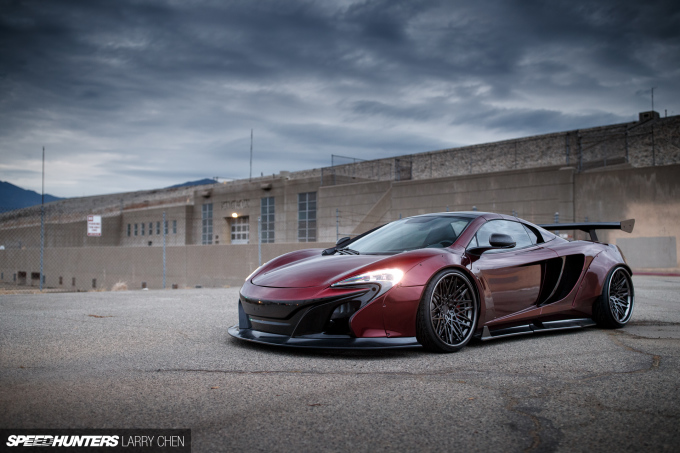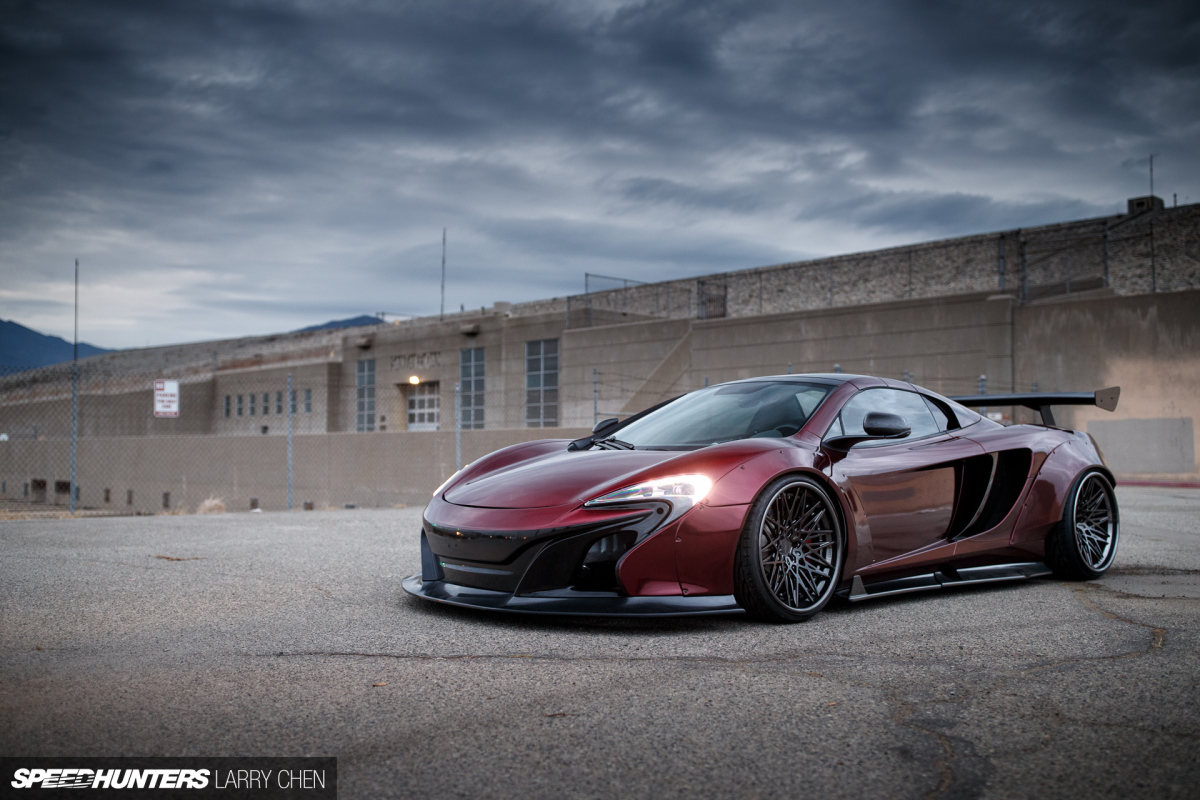 Now, I know what you guys who are more engineering inclined will try to say, 'That wing isn't doing anything, the wide body is just for show, and those wheels are probably adding so much unsprung weight; that's how it's not functional.'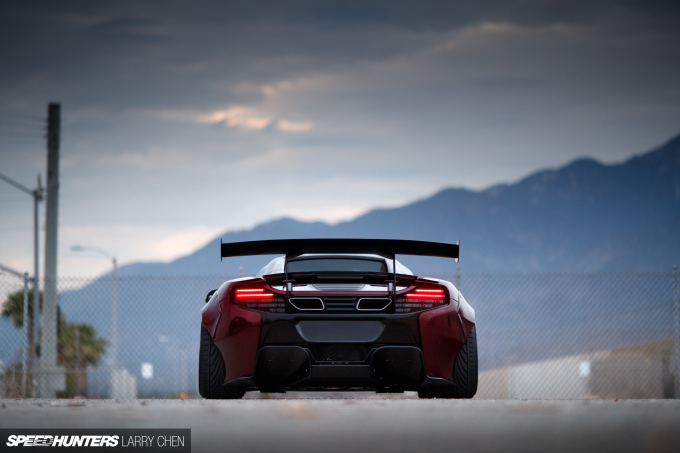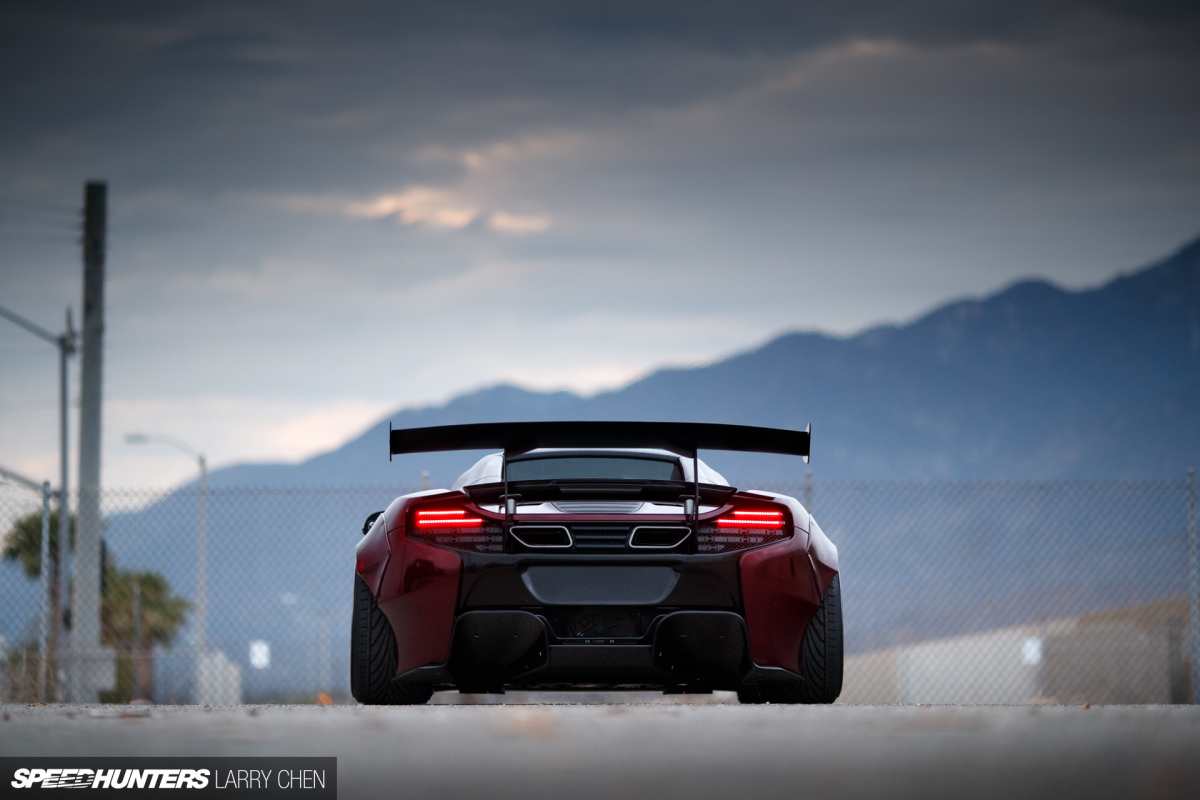 You could probably also give me a full list of numbers the MP4-12C can do out of the box and anything else done to it will only slow it down. With all those numbers, all those facts, and everything else you could present to say this car isn't what McLaren intended it to be would be great evidence.
But you would be wrong, too.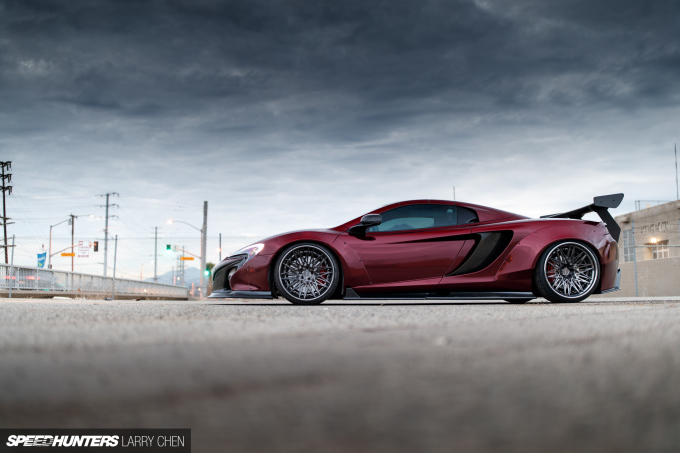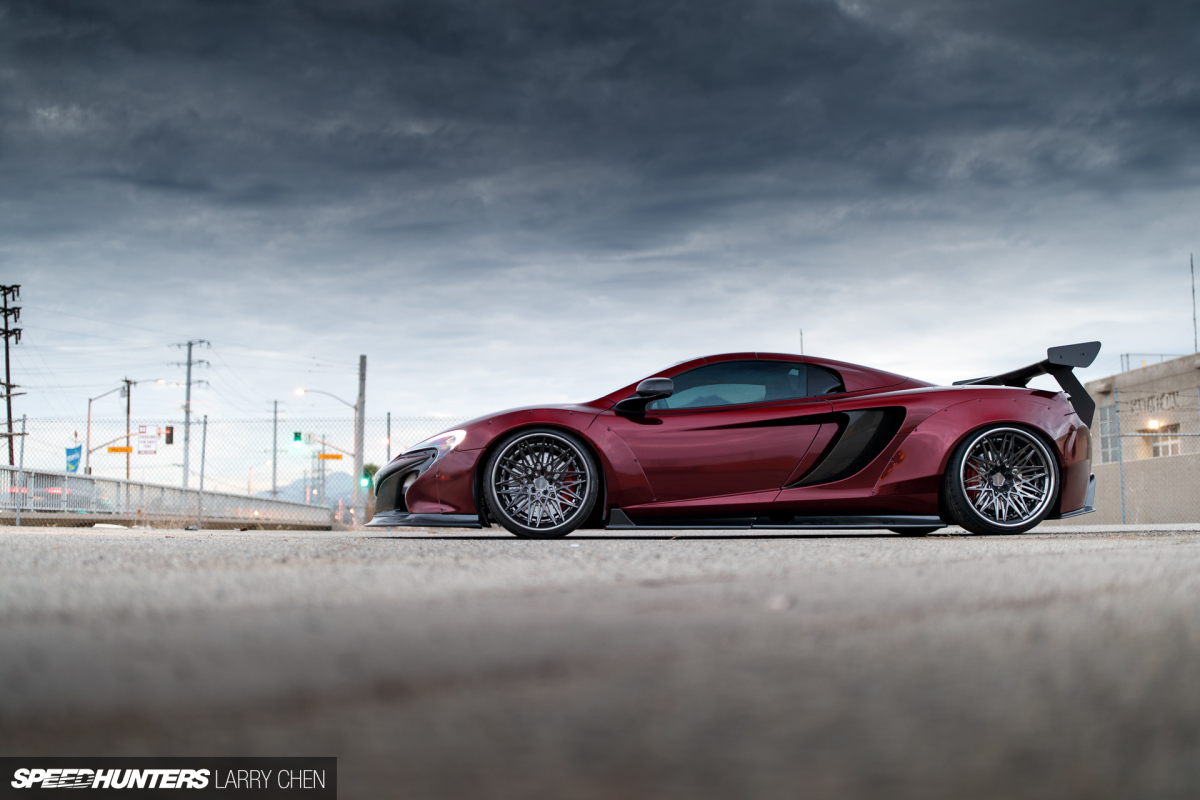 Yes, the MP4-12C was intended to dominate the track by McLaren. It's a street-legal, nearly-race-ready car out of the box. It's a thing that's hard to improve on considering the guys who built it have championships to their name all over the world. I'll even go this far: if I owned a McLaren MP4-12C, I wouldn't do this to it.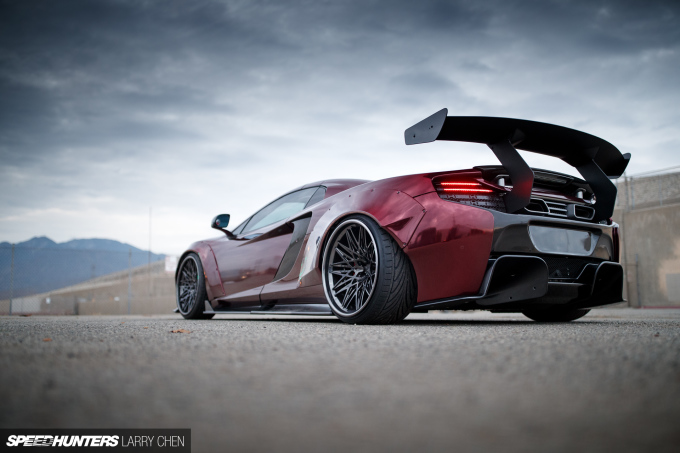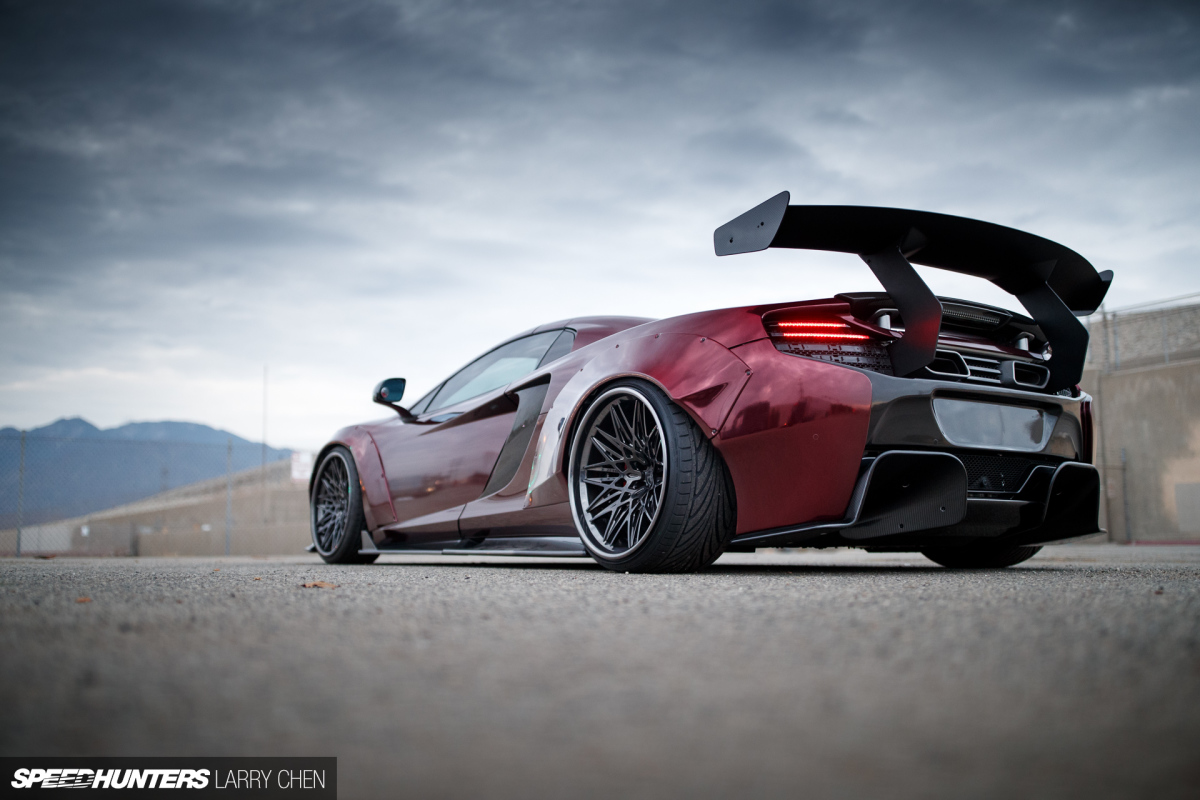 Here's the thing, though. I can look at this car and know that while it's not functional to me, it is functional to the person who owns it. It's not built to the thinking McLaren originally came up with when its engineers prototyped this car and even produced it. It wasn't built to the ideas you had. It's not built to my philosophies. It is built to the owner of the car's. It works for the notions they have.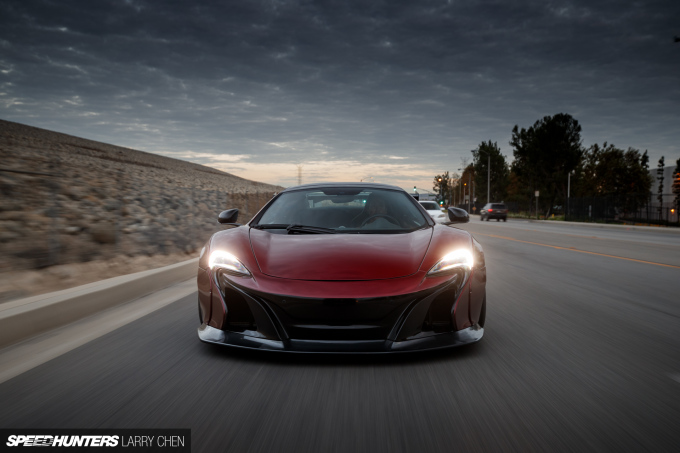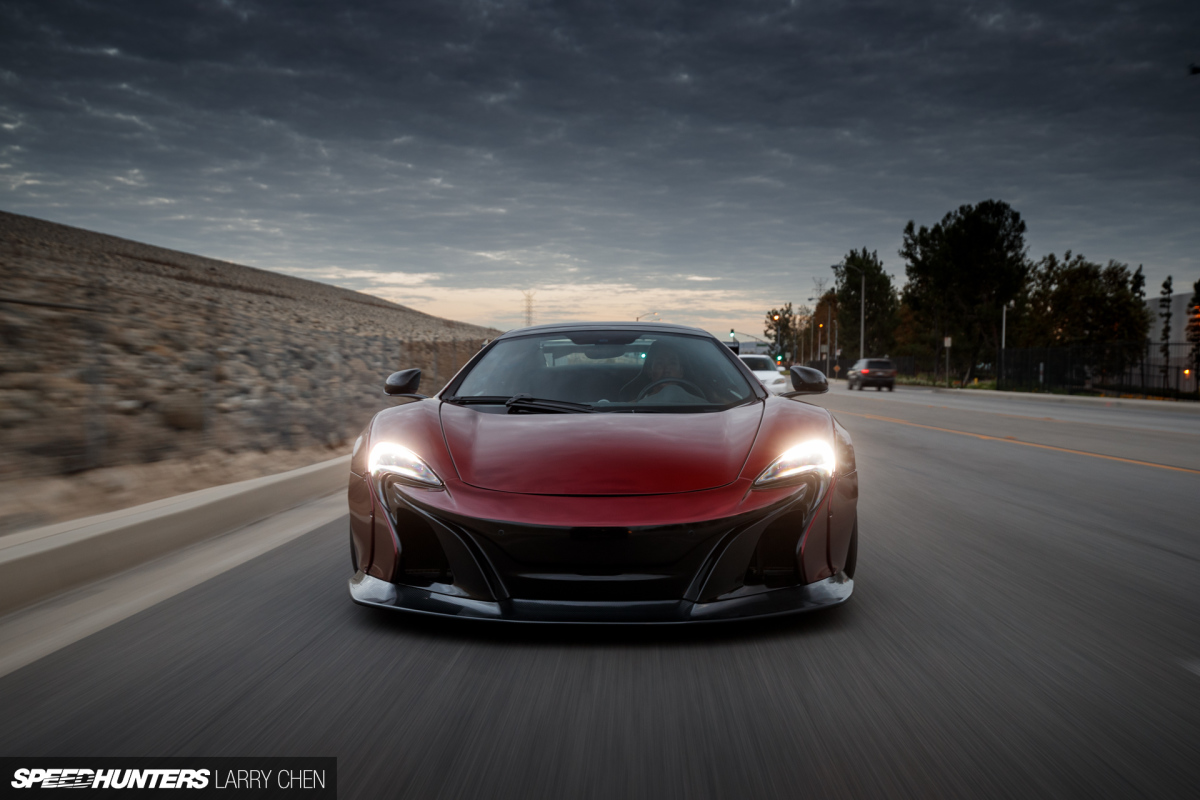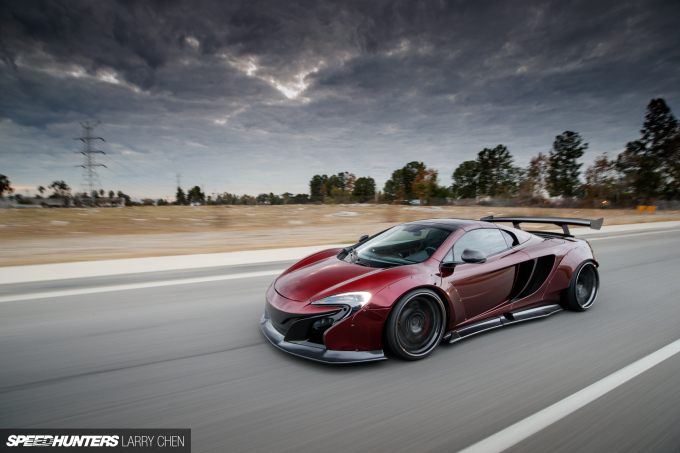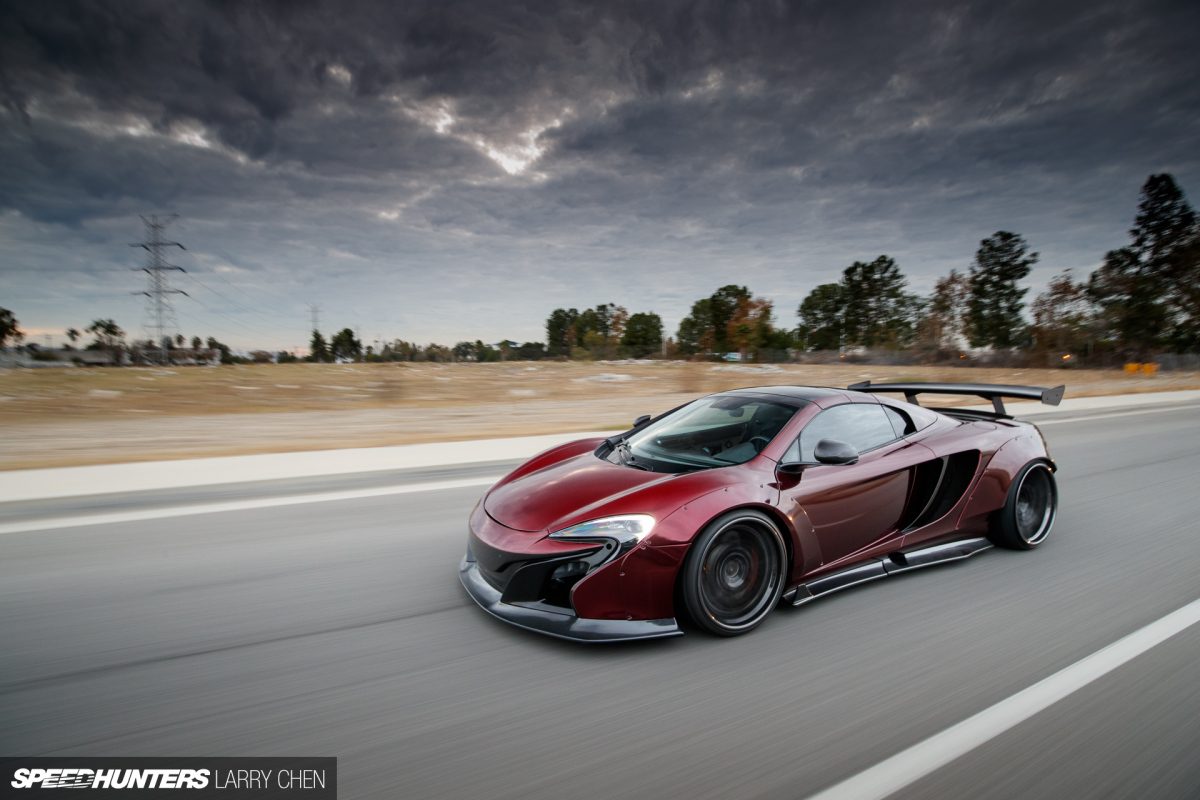 It's so easy to be jaded about a car that many of us will never own with the engineering we wish we could have in our own cars that we forget what makes the automotive culture unique. And you'd have to agree that an overfender-equipped McLaren on Fortune Auto's Air Piston Lift System and forged 19-inch and 20-inch Rotiform QLB wheels wrapped in Toyo Proxes T1R tires is pretty unique. This is a car that had people thronging to it all week long at the Las Vegas Convention Center.
Hot Rod Connection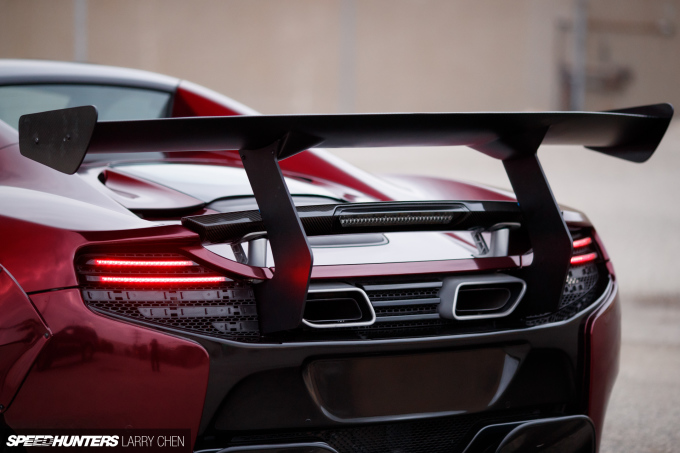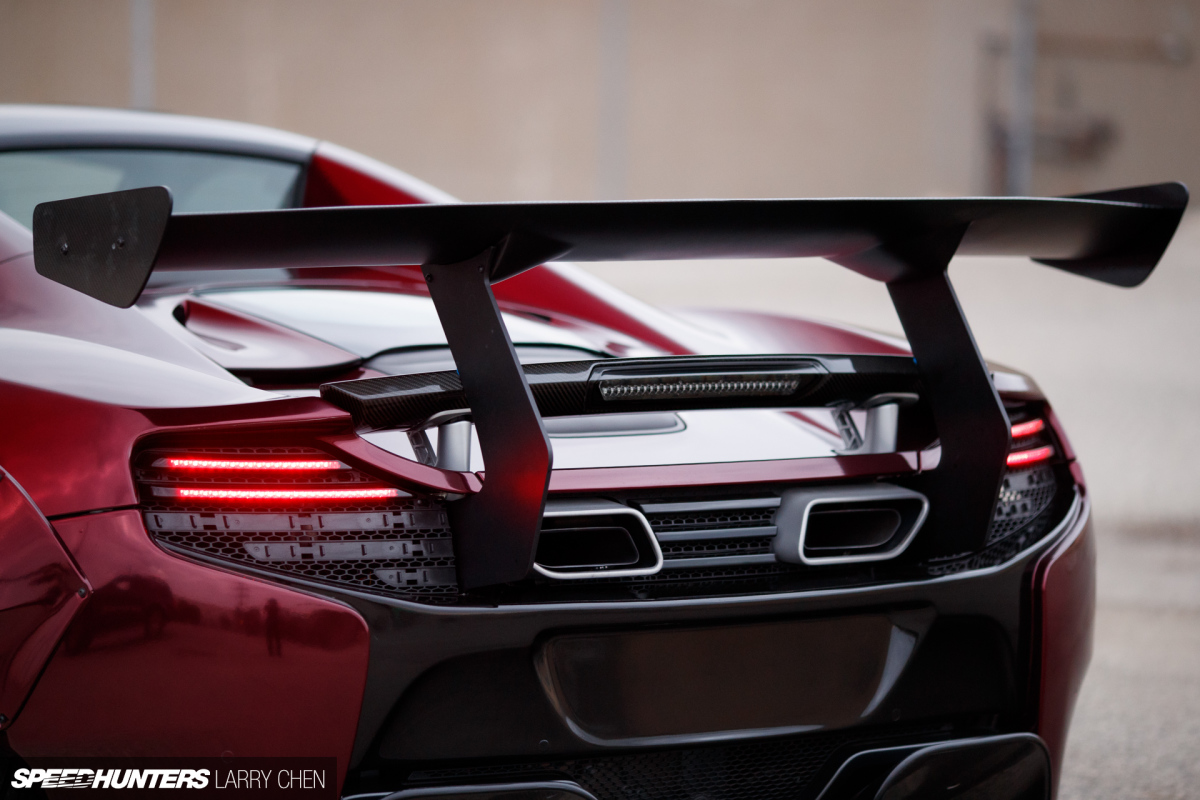 This car is built to the same vein as the roof chopping, lead-slinging hot rodders of the '30s and '40s. This is their art, their interpretation of what an automobile should be. It's not yours, not mine, not McLaren's; it's this owner's impression.
And that's okay. In fact it's better than okay. It's amazing.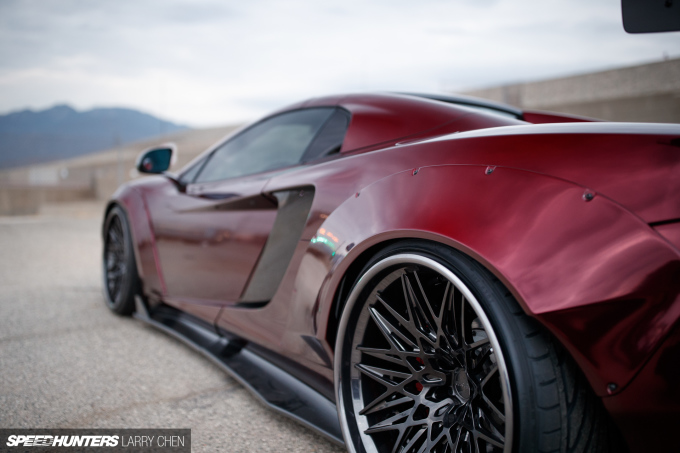 Think about that for just a second. Yes, I just compared this to a '32 Ford with a flathead V8 and pinstripes, or the Mercury coupe slammed down and roof chopped to an inch of being usable. Those guys built those cars in an era when everyone was building cars to race stop light to stop light. They built their cars to be seen rather than be fast. The same idea has been applied to this McLaren. In an era of Nürburgring lap time comparisons, its owner built a car that just looks good.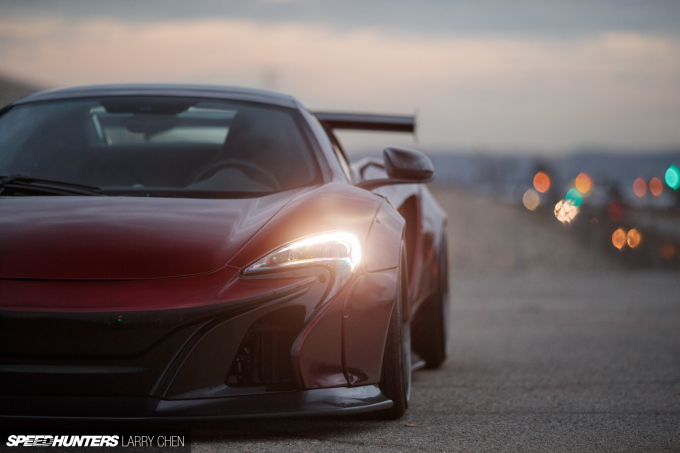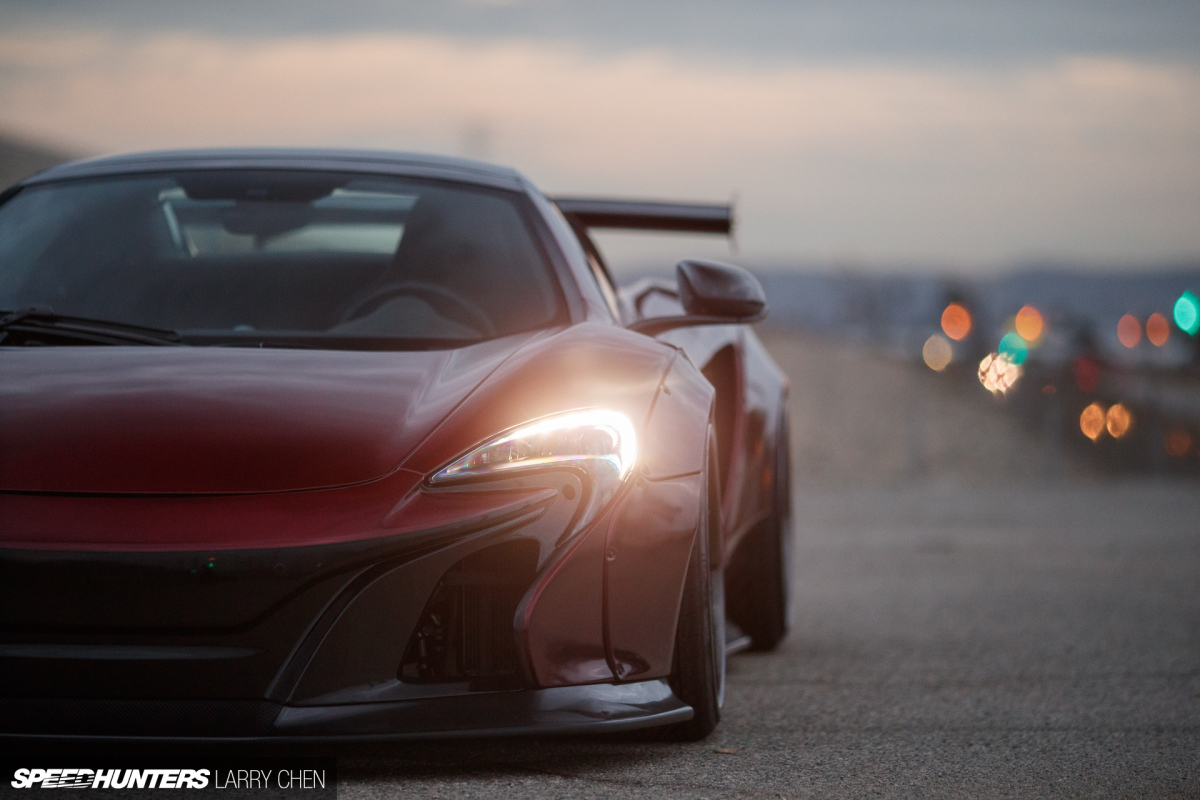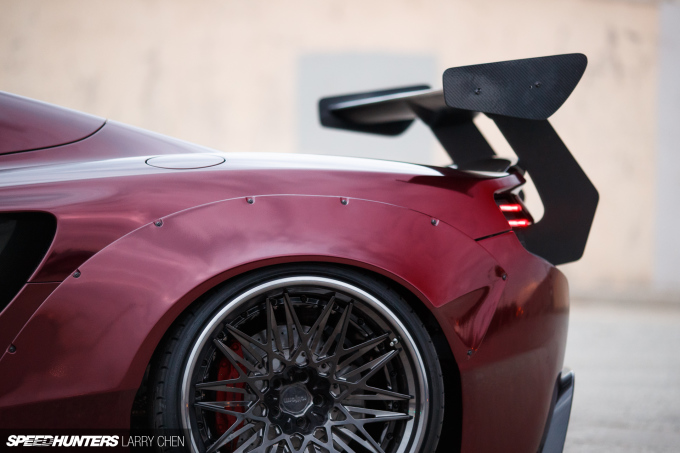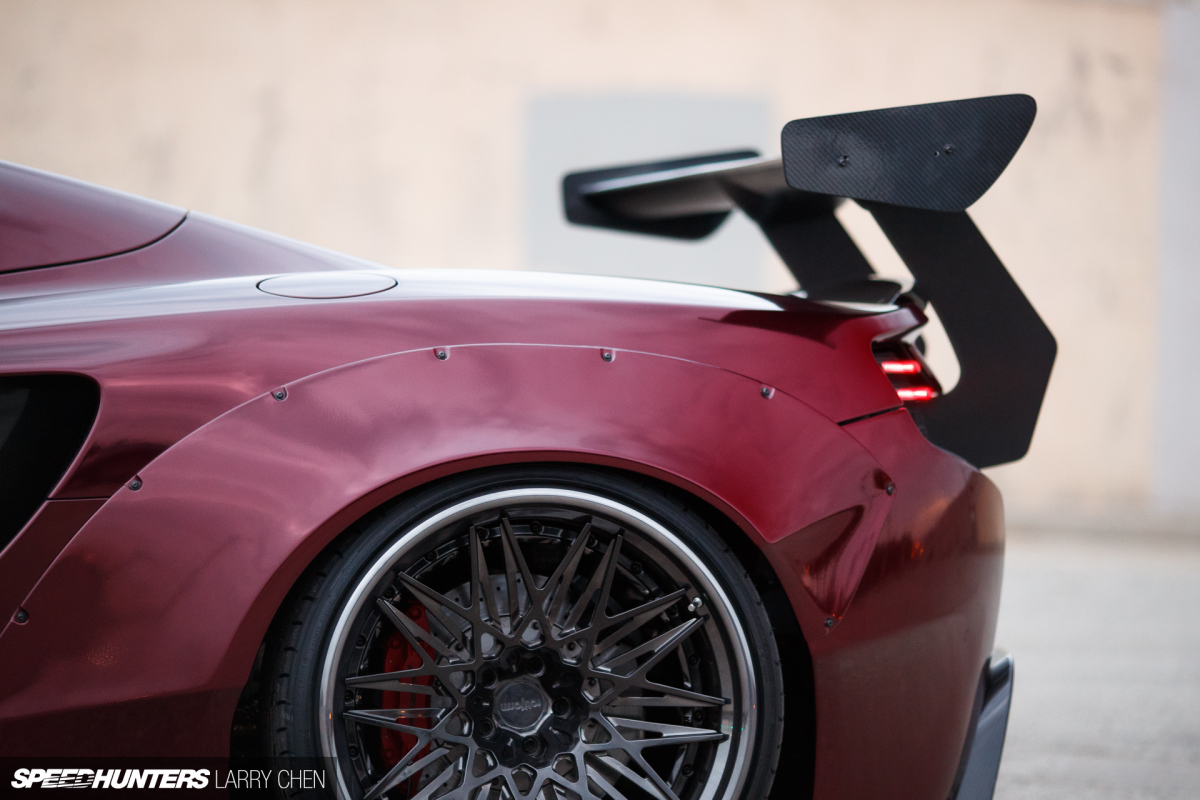 When it comes to car building that doesn't involve a sanctioning body, there are no rules. There shouldn't be either, because written rules are boring. They force us into a box and soon we're all in Camrys; appliances that have wheels. I'm pretty sure none of us want that.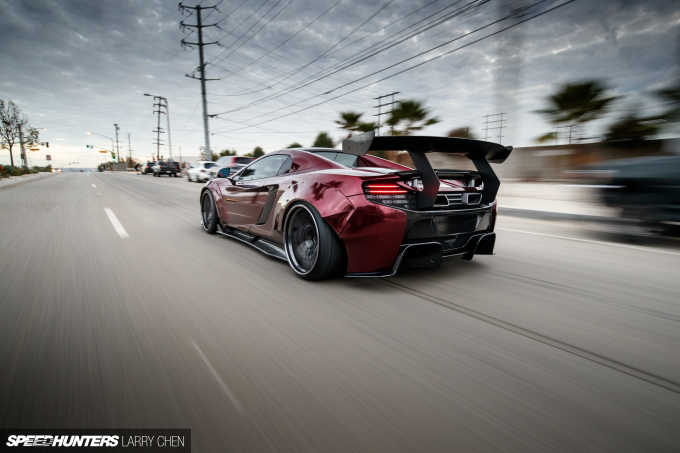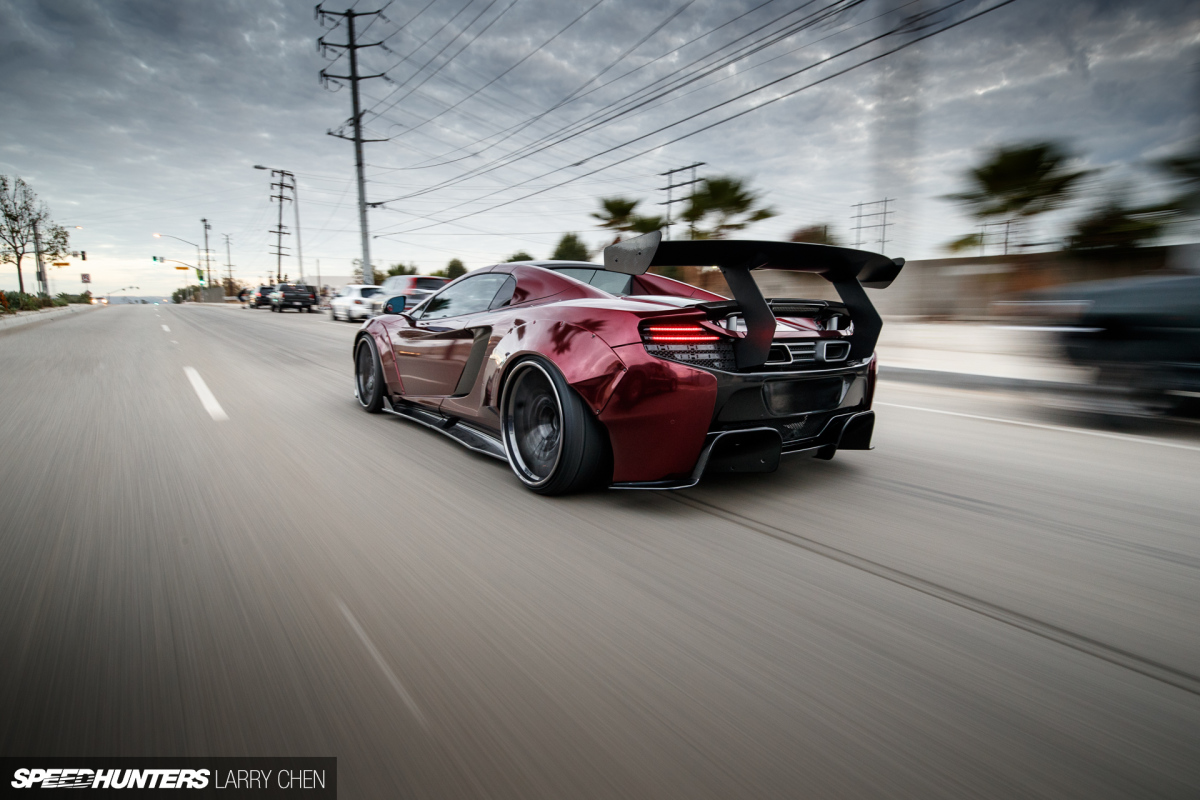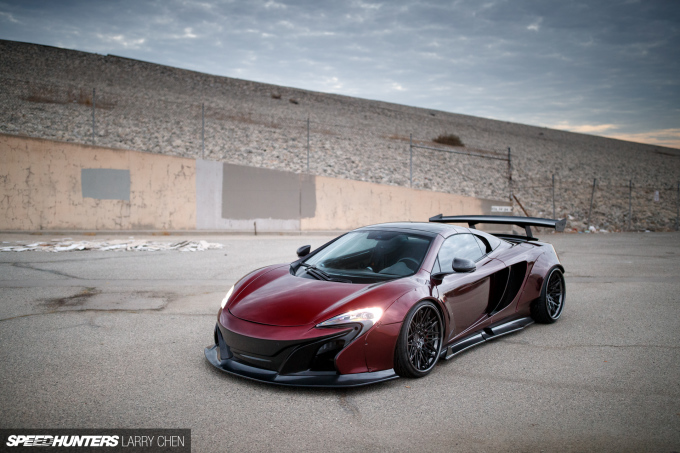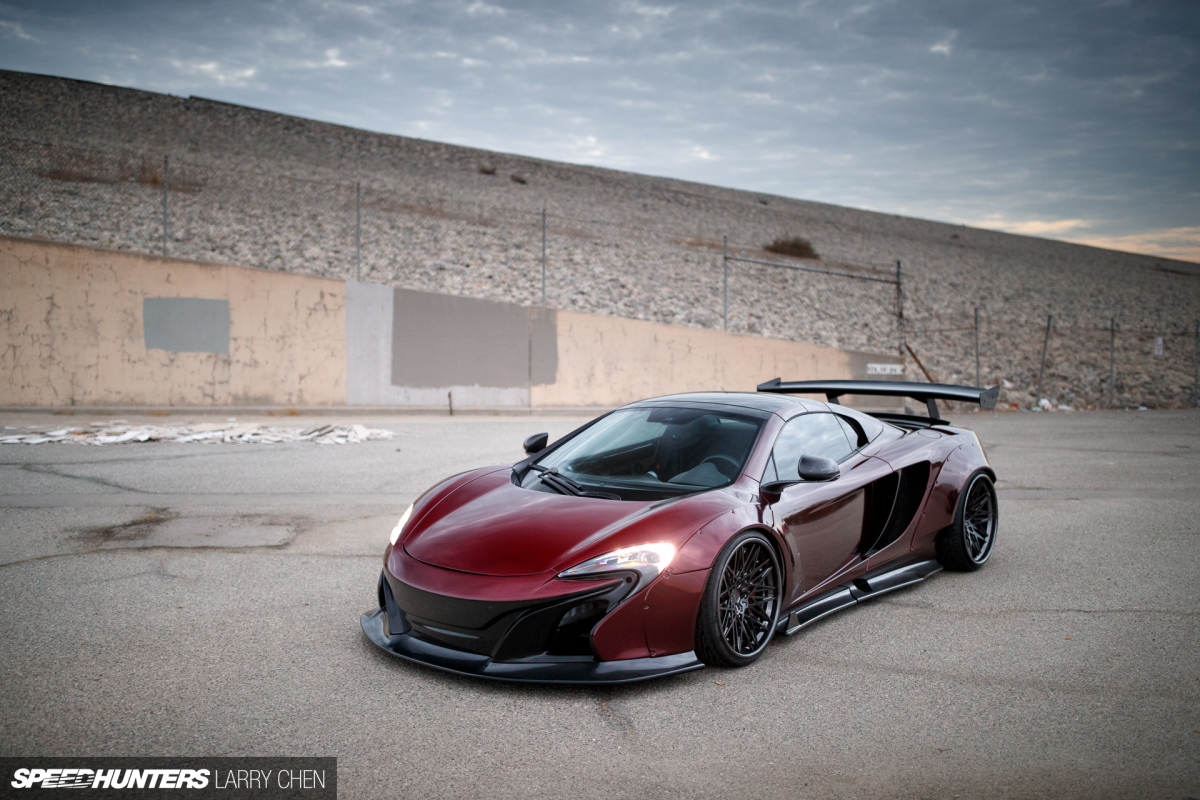 Function is an idea that is molded and formed to the project presented. Function, as described by Webster's, is "the special purpose or activity for which a thing exists or is used." Notice that it doesn't say that it has to work on the track, pull huge g-forces, or anything of the sort that many people might criticize this or any other show car for.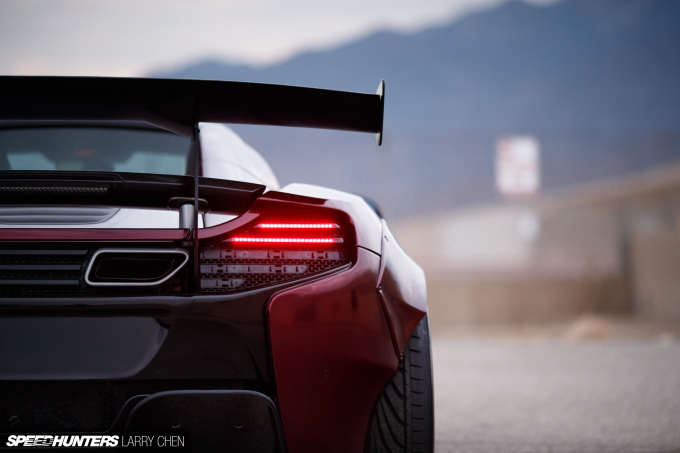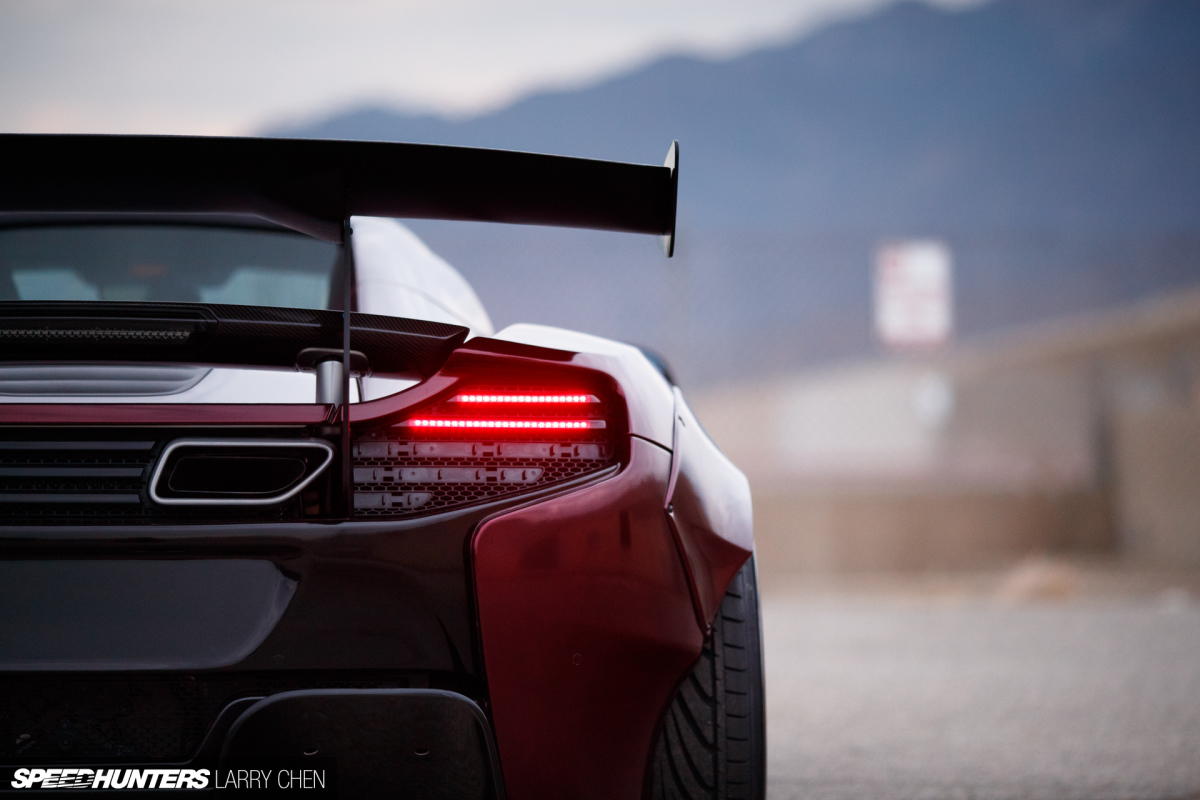 Function is defined by the user and owner but not the observer or even the manufacturer. Yes, a certain supercar builder does try and prevent its cars from being modified in this fashion, going as far as to try and stop a sale of another one of their cars to that person.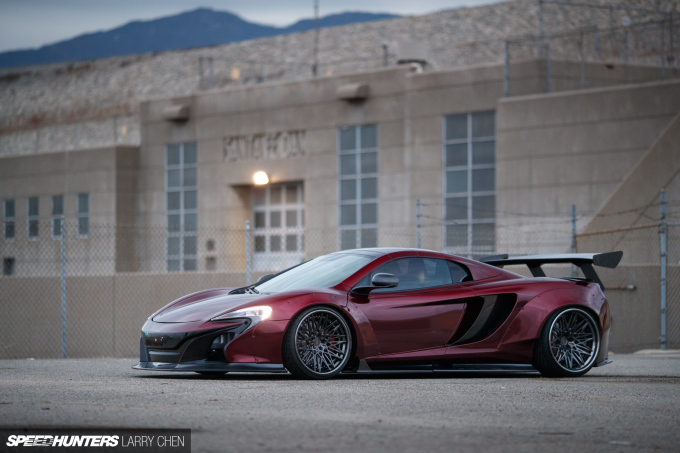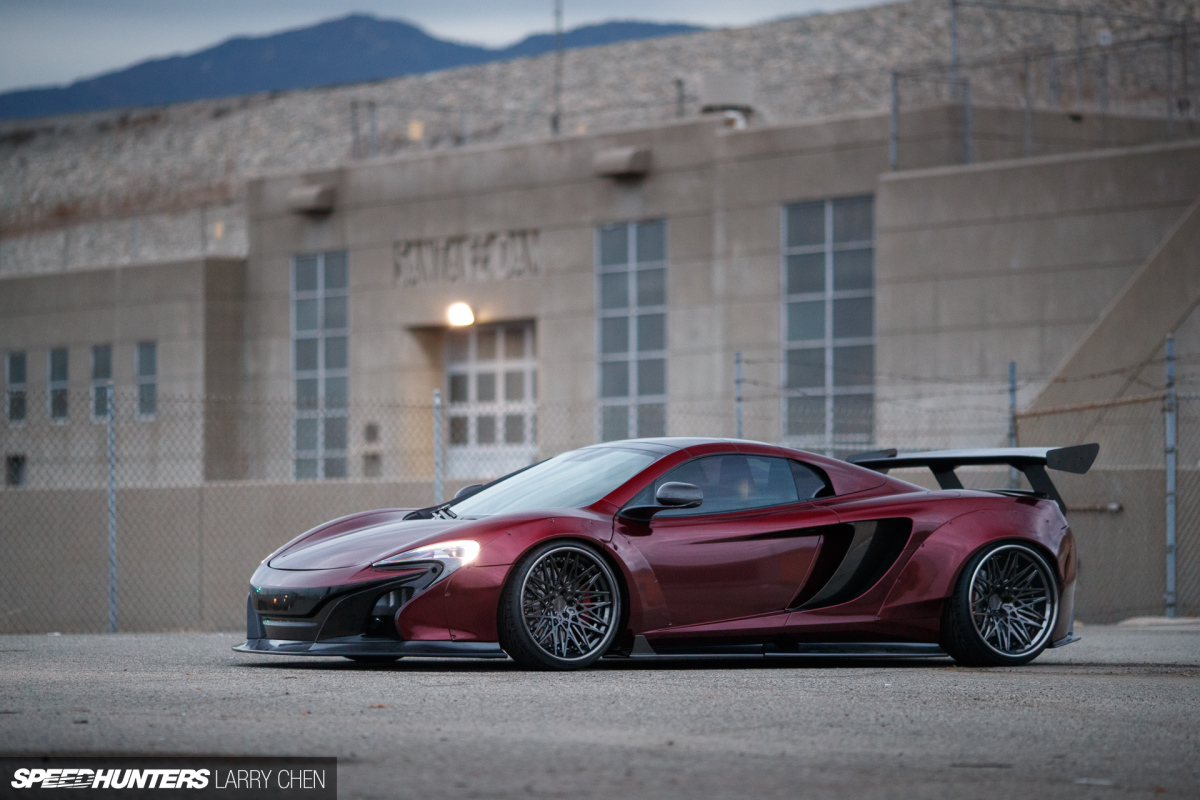 But most of the people who buy cars like these have the disposable income that something like that won't matter to them. They will find a way to own the car they want and build it the way they want, bystander or manufacturer be damned. You have to have a certain respect for that.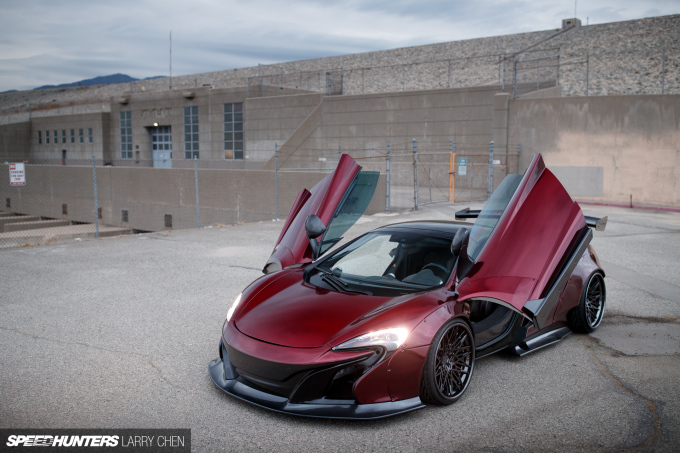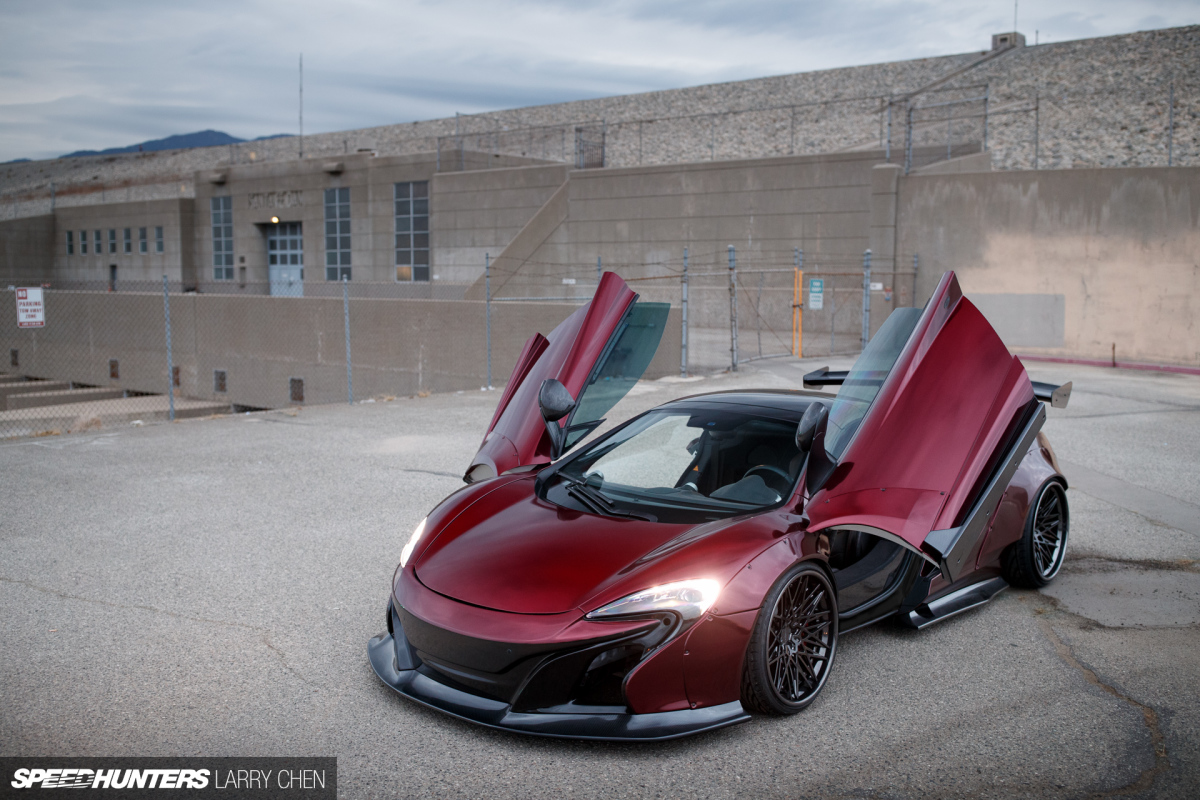 All builds should be shown respect, but you're not forced to be in love with them. If you don't like something, don't like it. We're not looking to give everyone a participation trophy.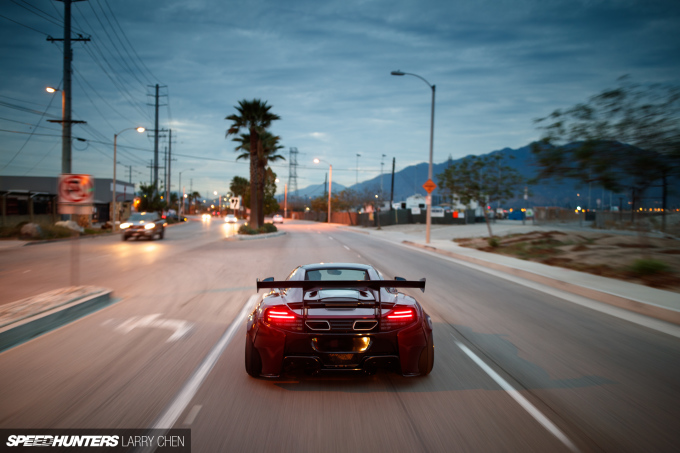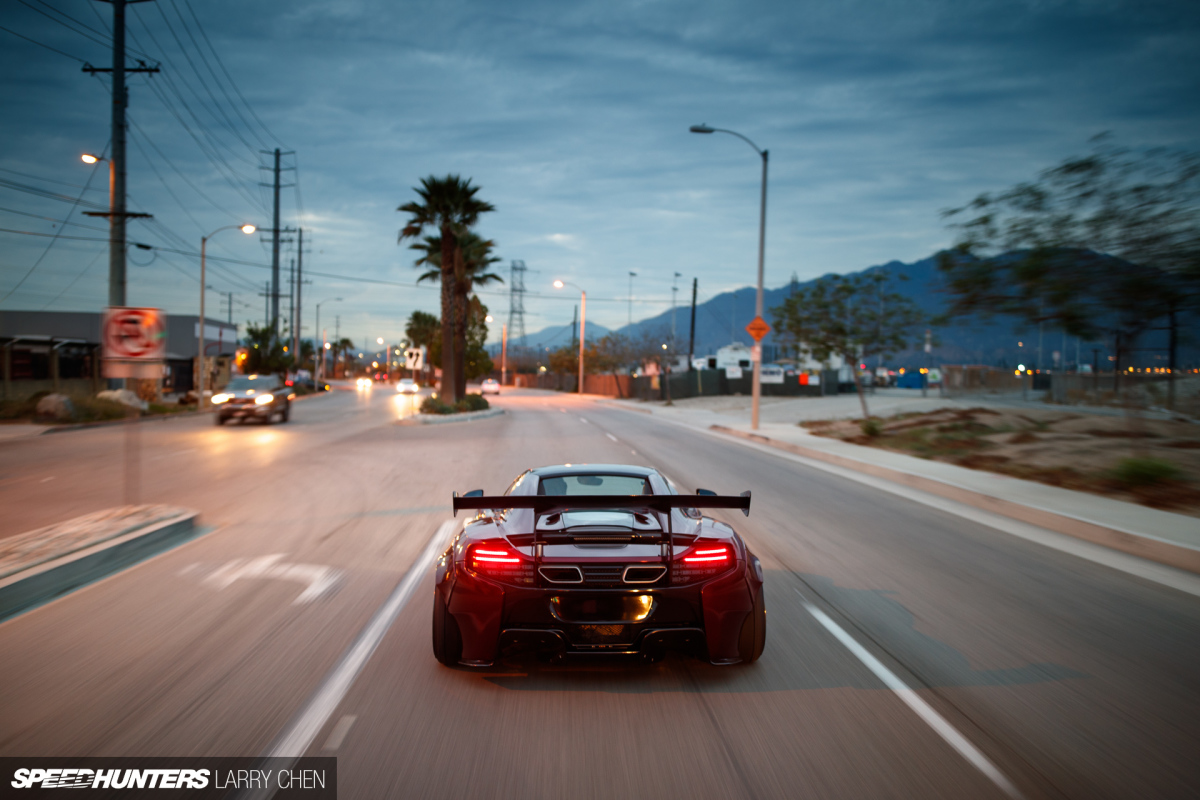 We all build cars for what we want them to be and to fit the situation we put them into; it doesn't matter if it's a dirt-pounding trick truck, a g-force-defying supercar, or a pavement-grinding show car.
As long as you build the car for what you intended it to be, your car will always be functional.
Justin Banner
Facebook: racerbanner
Photos by Larry Chen
Instagram: larry_chen_foto
larry@speedhunters.com