Last month, I gave you the rundown on GTR-700, a BCNR33 Nissan Skyline GT-R drag car that's coming out retirement and being rebuilt to a world record-challenging specification. Today, I want to share with you the car that has inspired everyone involved to pursue the idea.
Built by Croydon Racing Developments in Sydney, Australia, JUN II is the culmination of years of development. It began as a hard-tuned street car called JUN, but in 2012 things got serious and three year's worth of re-engineering followed. The goal was to push the RB engine and the BNR32 Skyline GT-R as a whole beyond what had ever been done before at CRD, and its achievements to date speak volumes. Not only has the car run a 7.89-second quarter-mile, it retains street trim and is regularly driven on the road.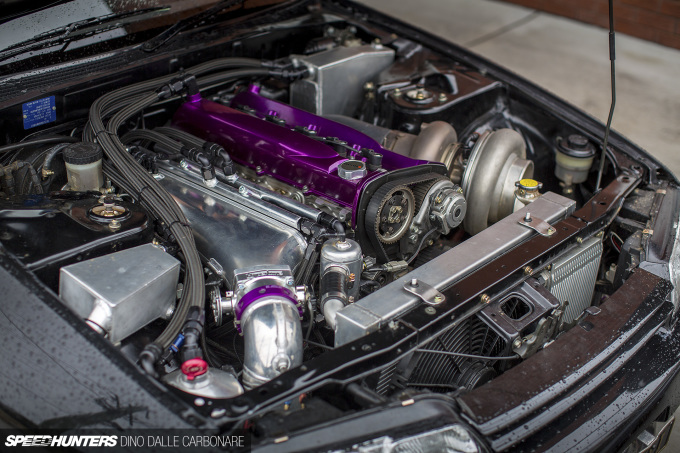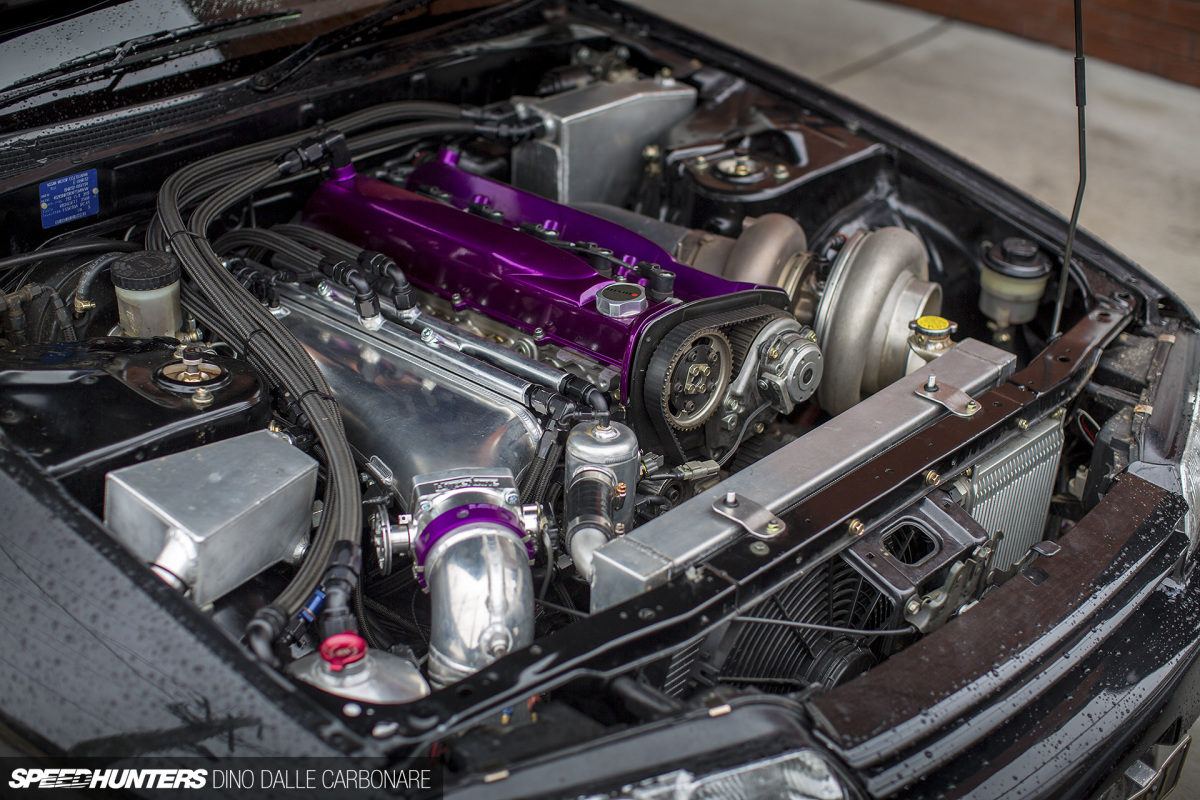 The engine build is based around an RB30 block running a Nitto 3.2L stroker bottom end with all the necessary cylinder head upgrades to take the abuse of constant full-RPM launches.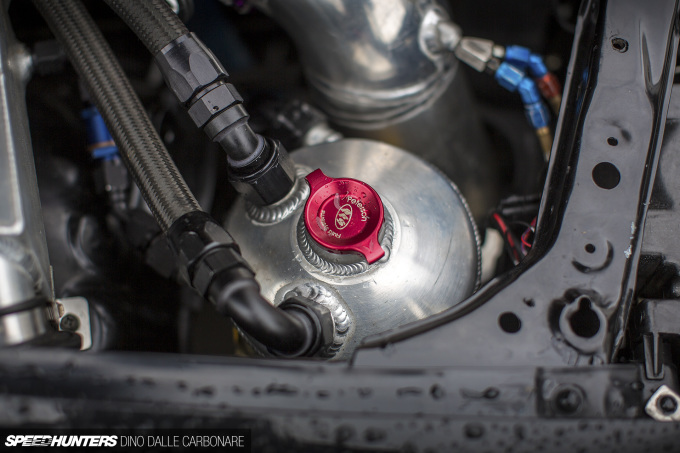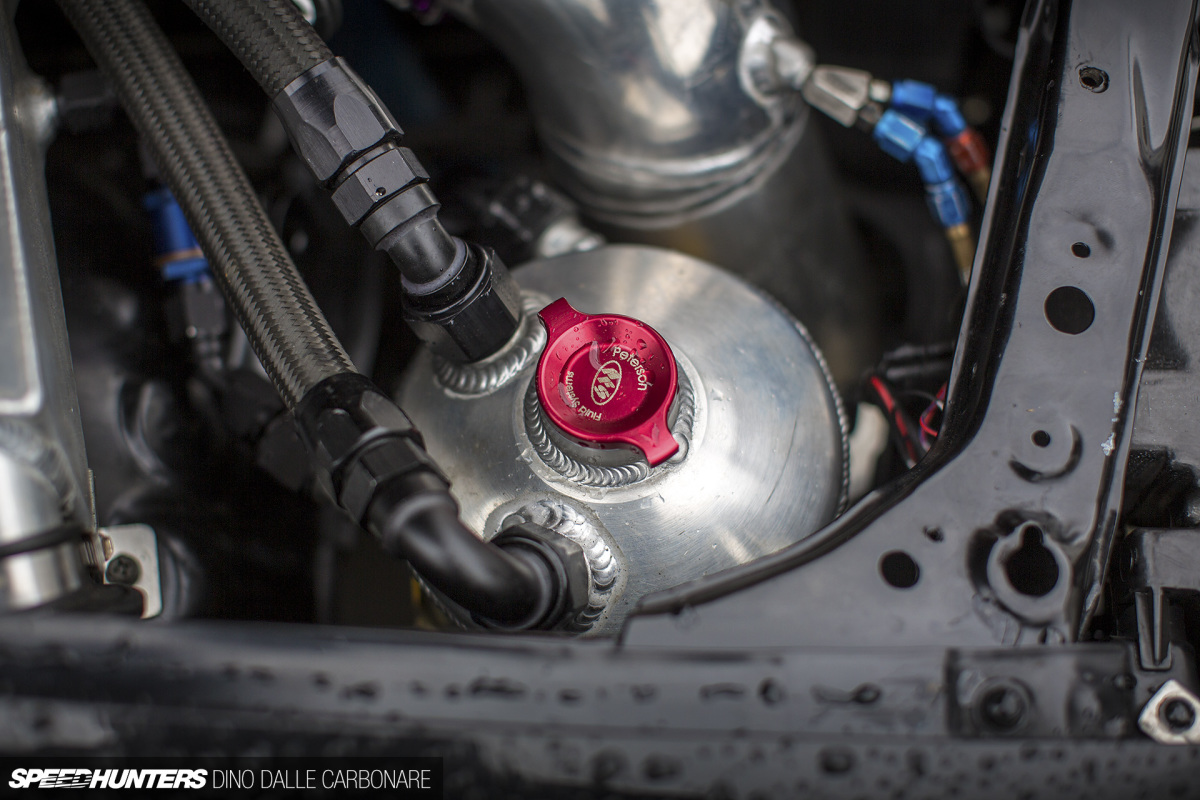 It also runs a dry sump lubrication system, something you'd expect to see on a car pulling the sort of times this thing able to do over and over again.
Sitting alongside the engine is the Precision Pro Mod 88 turbocharger which in the car's final configuration was pushing 55psi boost via the Hypertune throttle and intake plenum. Robert Marjan, the owner and driver, estimates the engine was outputting 1300hp at that boost level, but it's really just an educated guess as they couldn't hold the car down on the dyno to get a proper reading. Whatever power it's making, it's obviously managed effectively, because one hurdle is making those sort of numbers reliably, and the other is actually making full use of all that performance and putting it down to the ground in an efficient manner.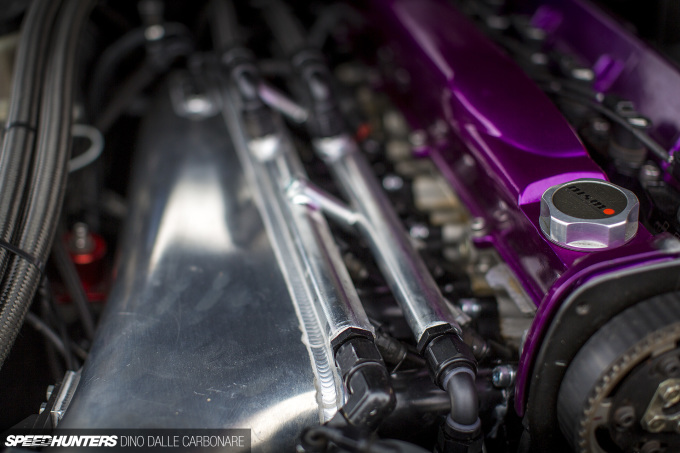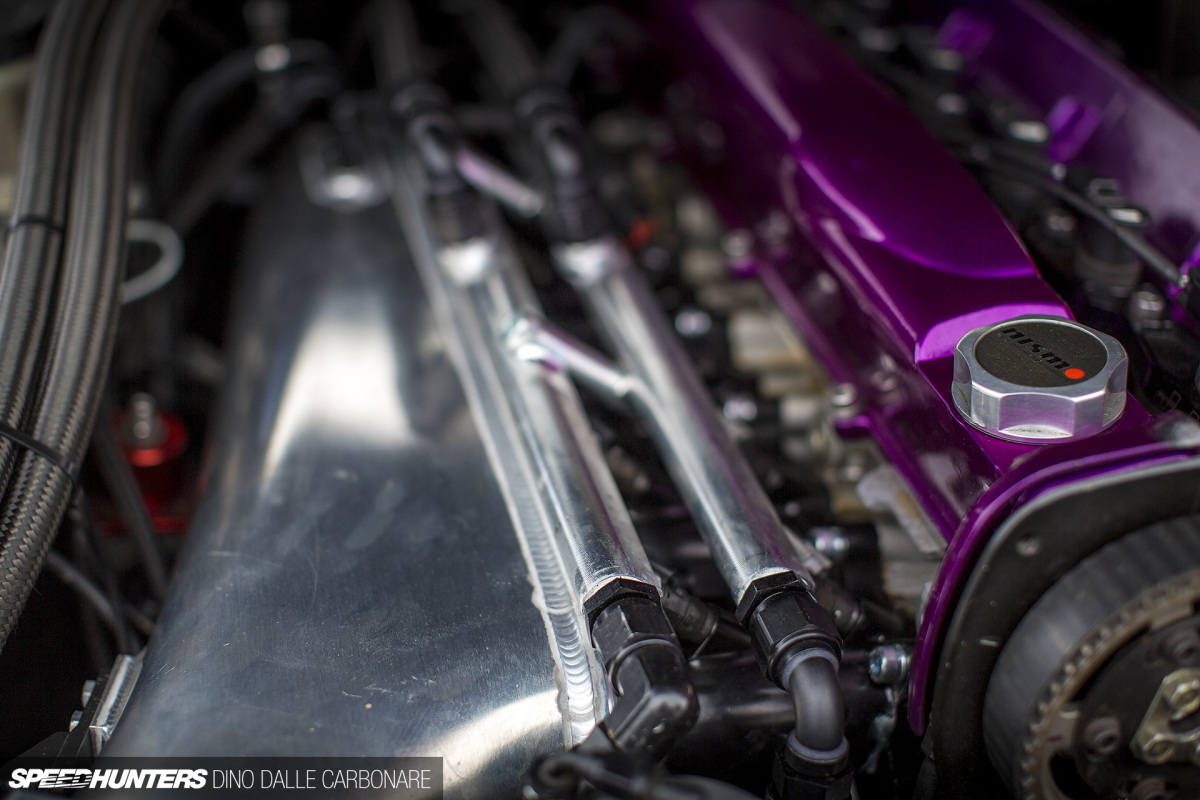 Got fuel? Twin fuel rails and 12 high impedance injectors should cover it. For when a little help is needed there's a shot of nitrous available too.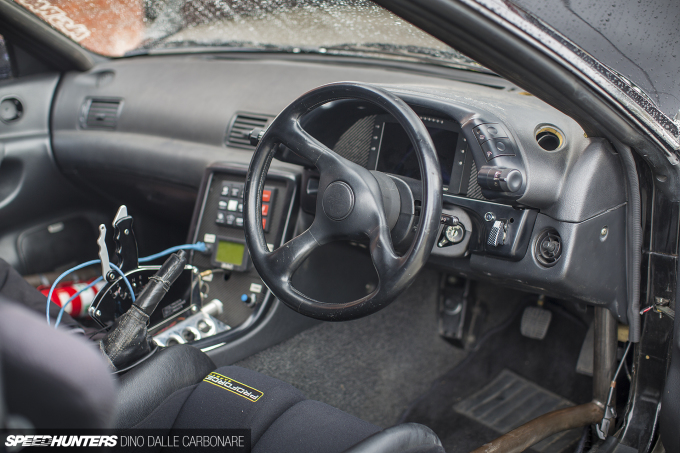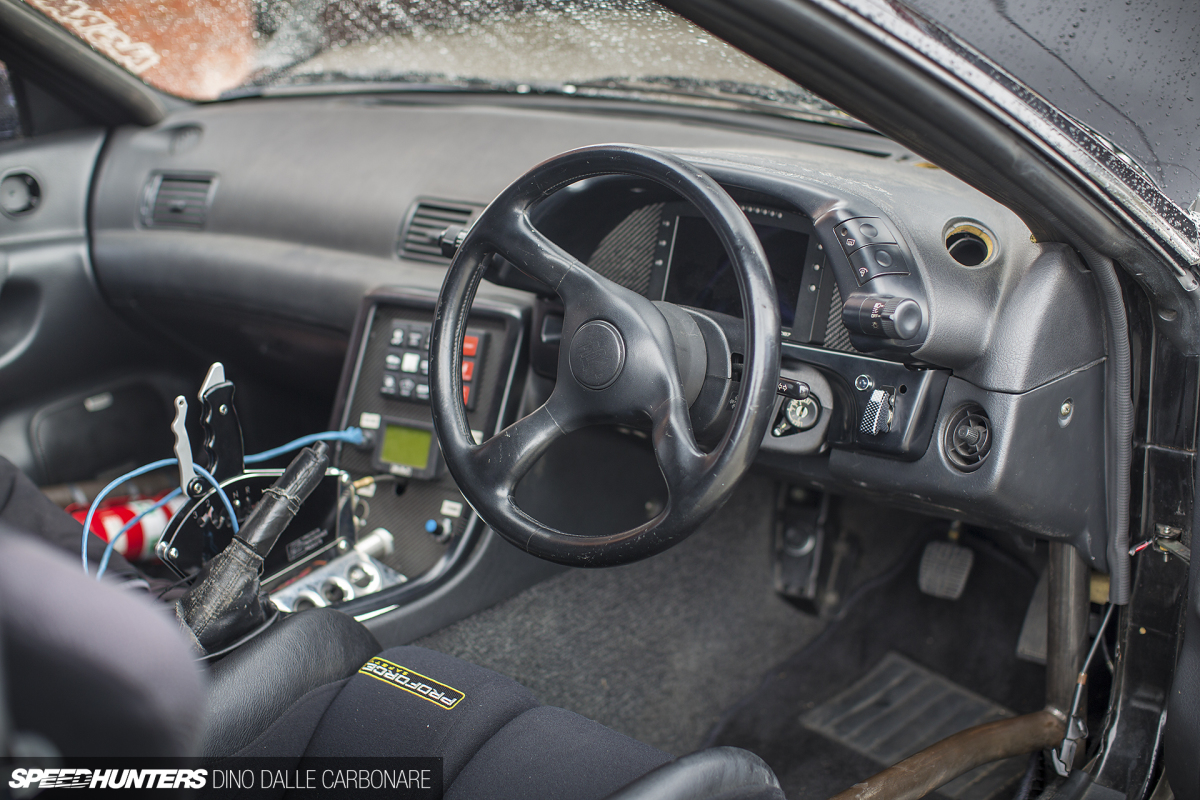 A 7.89-second pass is seriously fast, but when you factor in that the R32 retains most of its trim and weighs just under 1700kg with Robert at the wheel, it really puts extra emphasis on the achievement.
Hit play above and have a listen to Robert explaining how it was all possible.
During 2015 the car hit a brick wall at around the 8.3-second ET mark, but upgrading from a MoTeC M800 ECU to the new MoTeC M135 allowed the engine to perform at its full potential. I like the 7-inch MoTeC C187 color display hiding away inside the instrument binnacle, and there's also an additional LCD display in the center stack right under the keypad that controls all the various switchable functions of the GT-R.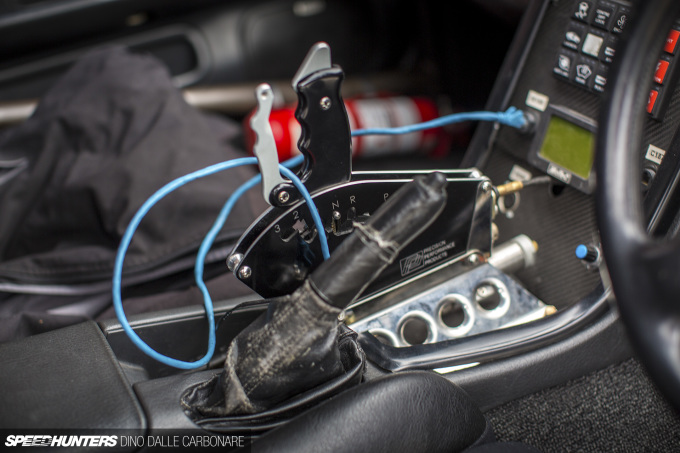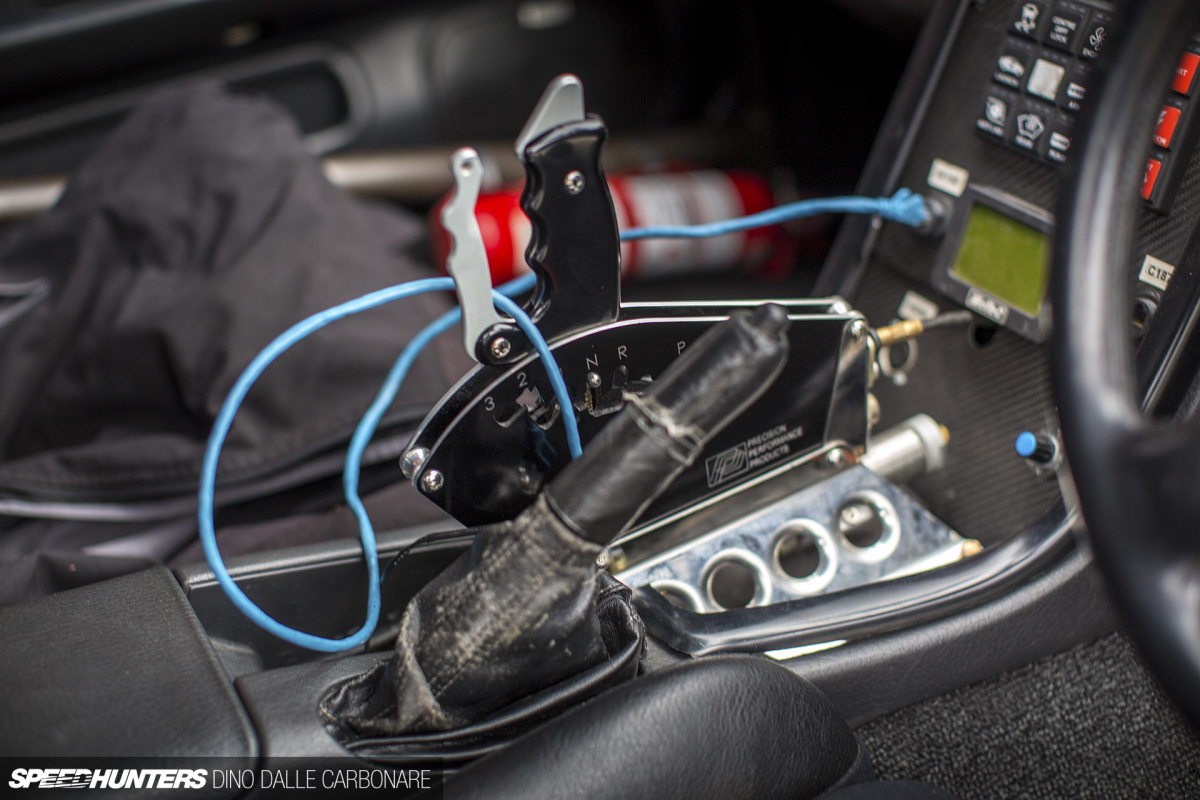 A key to the car's ferocious performance down the quarter mile is the adapted Turbo 400 3-speed transmission which Robert actuates via a Precision Performance Products Kwik Shift II shifter.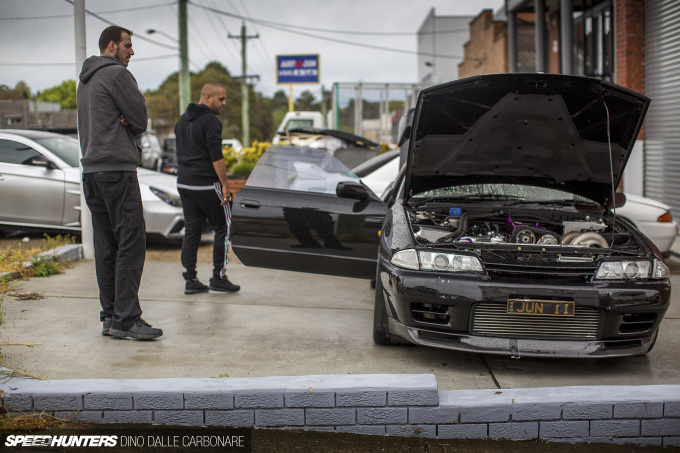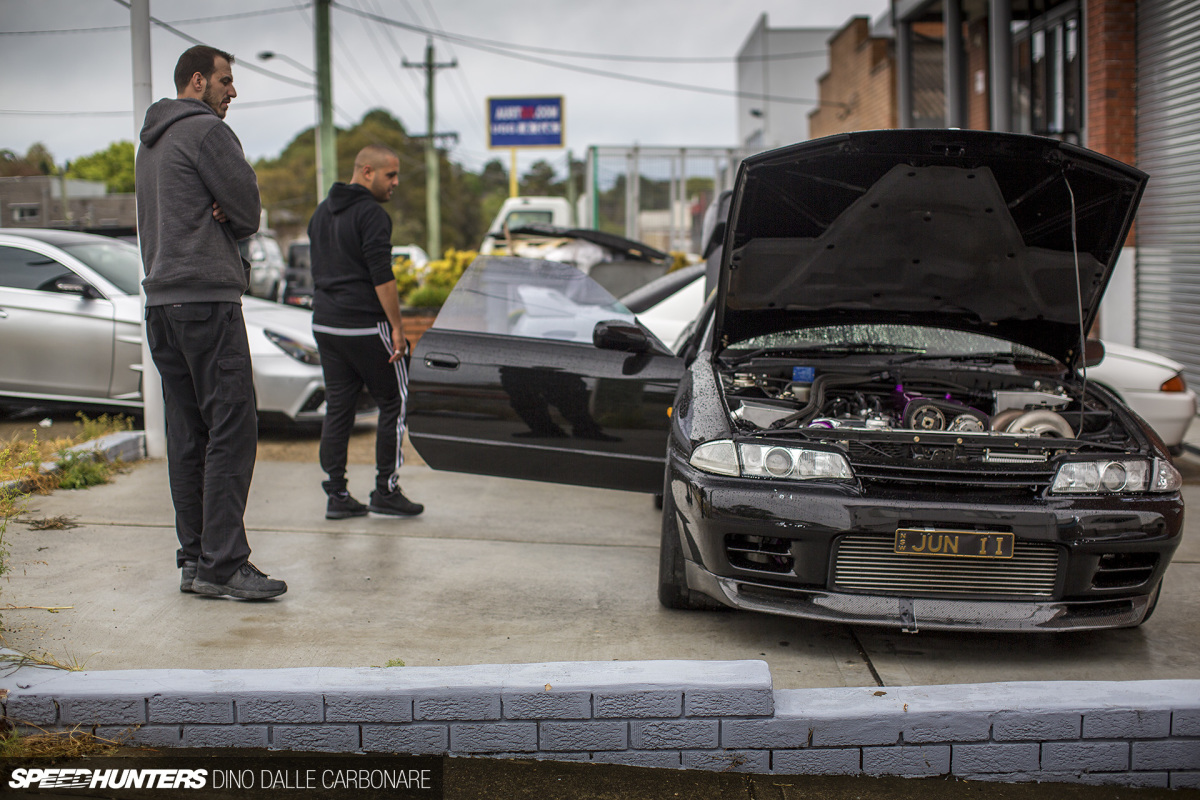 The best thing for me however, is how the exterior has been left pretty much stock.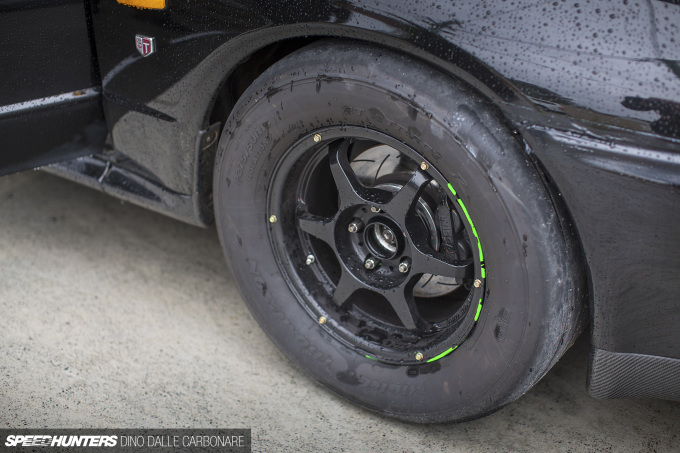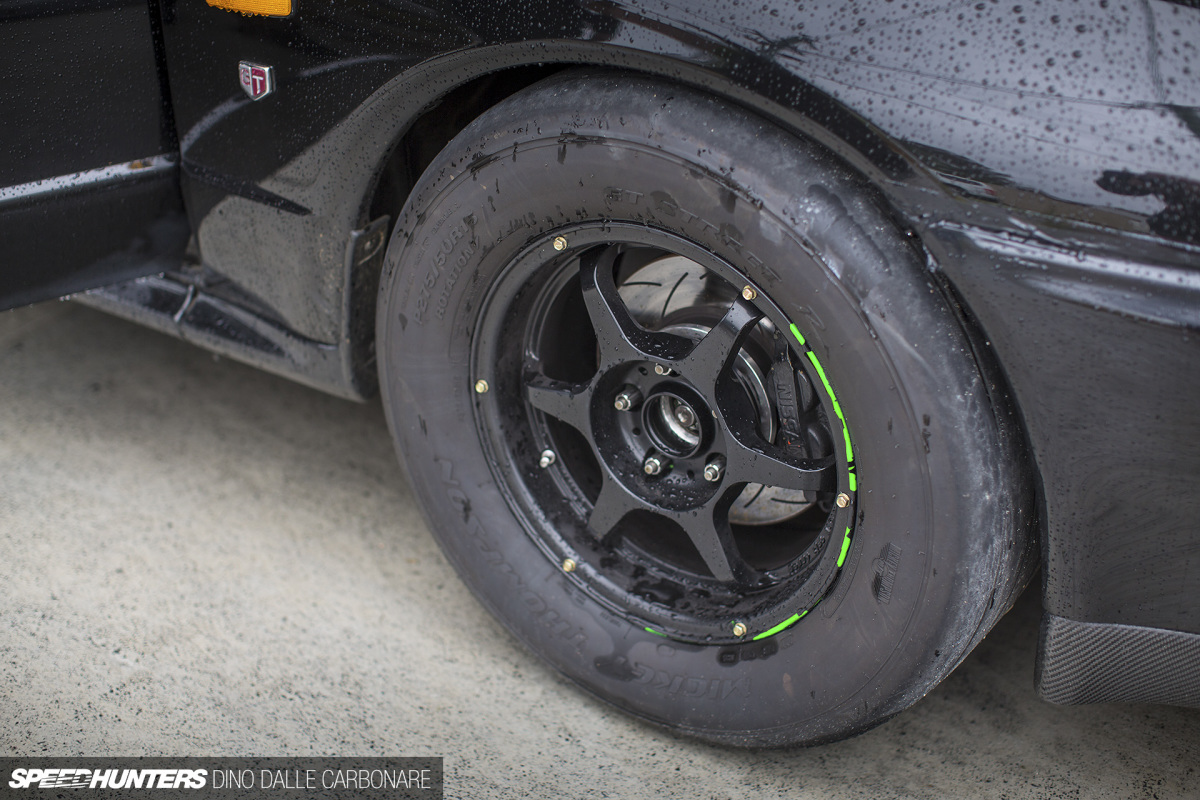 If the 15-inch Mickey Thompson drag rubber doesn't hint at this Skyline's abilities then I don't know what would.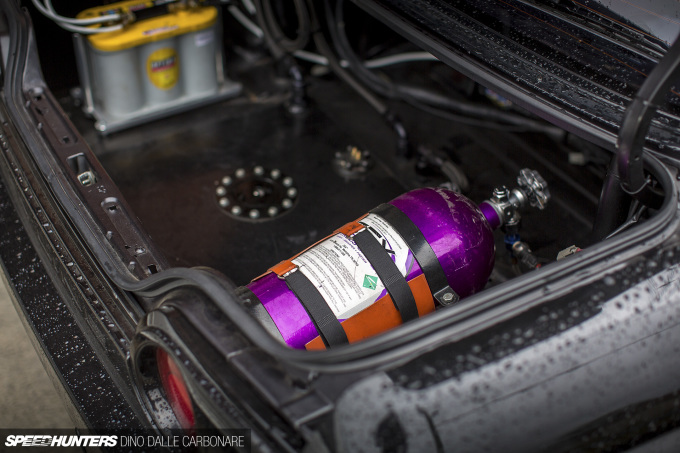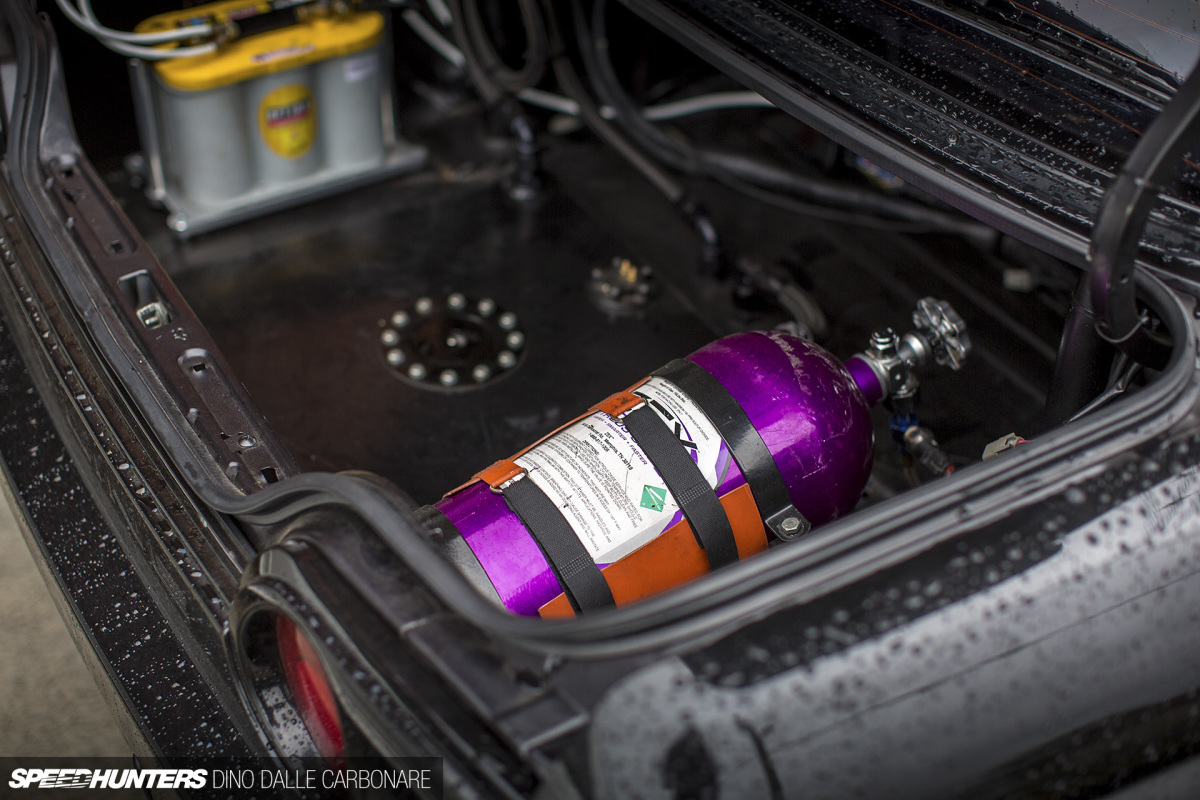 There's even room for the groceries in the back! JUN II has pretty much done what Robert and the guys at CRD built it for, which means it's time to see what they can do with a lighter and more drag-focused chassis. All eyes will be on GTR-700 – which Robert will also be piloting – once it's completed.
I for one will be rooting for these guys and really hope they can take it into the 6-second zone…
Dino Dalle Carbonare
Instagram: speedhunters_dino
dino@speedhunters.com