Making Clouds
Olympus is a special mountain, not only for the Greeks but for the whole world. This is the tallest mountain in Greece and it's known for its mythological context.
According to our ancient religion, the peak of the mountain (Mytikas 2918m) was inhabited by the 12 Olympian gods. In reality, Olympus is our home; it is very close to our place of residence and ZF Garage itself.
There are many activities you can do on and around Mount Olympus, such as climbing and hiking, but the one thing that only a few people have done is drift it.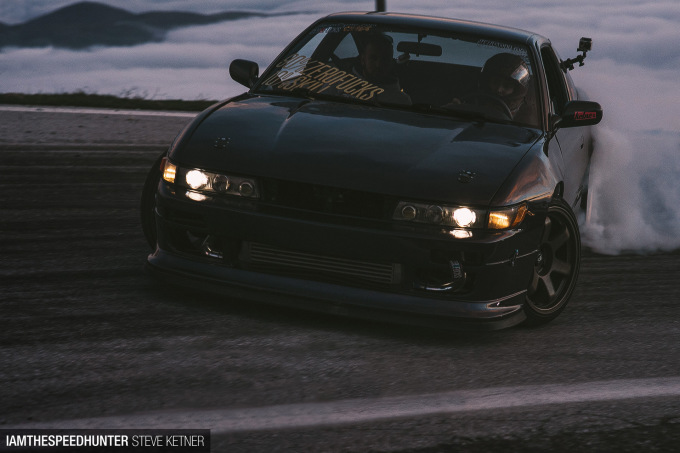 For drift lovers, the mountain has many driving routes to offer.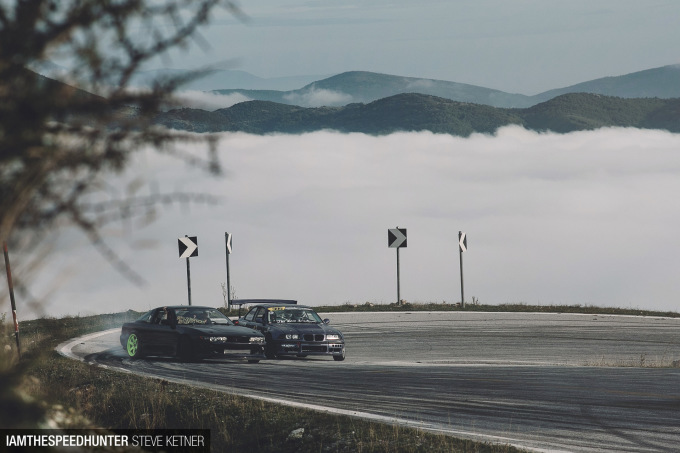 Our choice is a long and remote section, which is quite dangerous to say the least.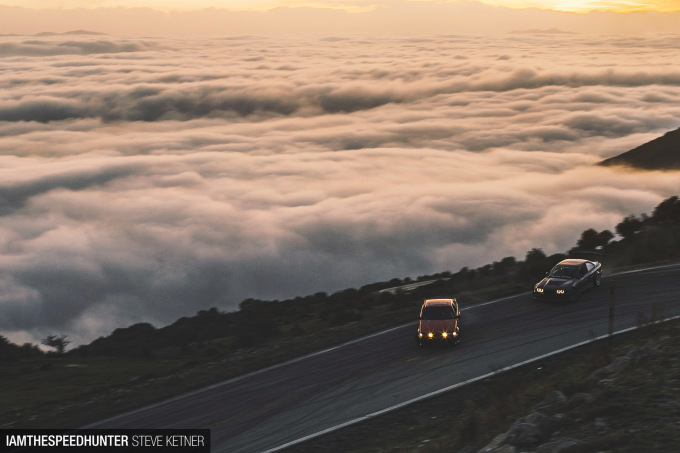 Despite that, when we drift at Olympus it doesn't feel like we are alone.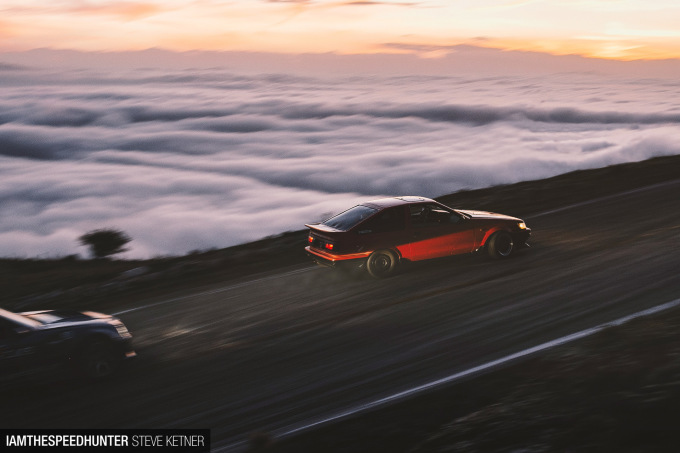 Maybe gods never lived here (like mythology says), but I'm sure you can understand that there is something divine about drifting up at this altitude.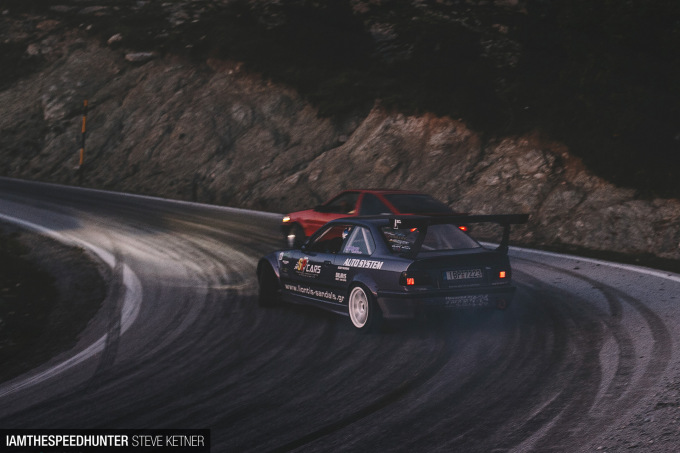 When we first started to think about drifting Mount Olympus, we thought it would be a nice experience for our friends. That thought quickly turned into something we believed in, then it became a wish, and finally a reality with the first Olympus Drift Camp.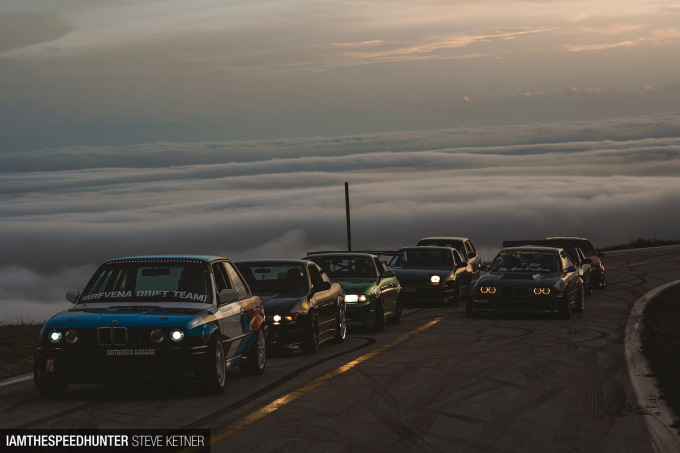 Good company, a nice atmosphere, plenty of tyres, and cars and drivers with a big dose of madness composed a perfect scene and ultimately a successful event.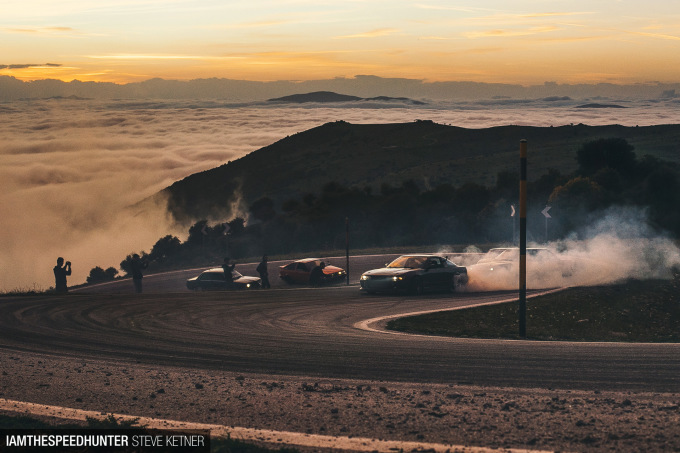 I say 'madness' because you have to be a little crazy to drift on Mount Olympus.
The route has to offer a lot, with many consecutive turns one after another; some small, others big. But all of them come with their own level of difficulty.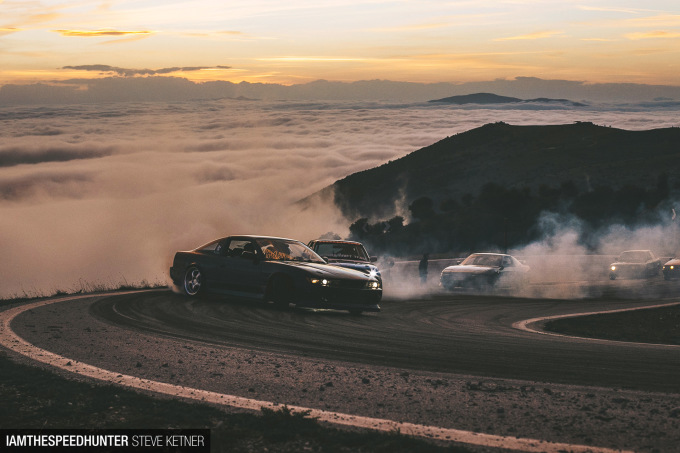 This particular day, something magical happened too. As we were driving uphill, huge clouds started to engulf the entire mountain. If you were looking at it from a lower point, you might have though that Olympus had disappeared from the earth's face.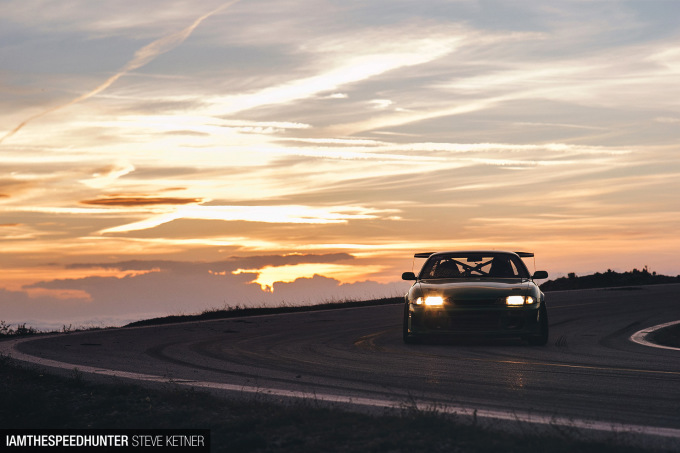 And suddenly, just a few meters before we reached our spot, the clouds began to fade out and a wonderful sun welcomed us.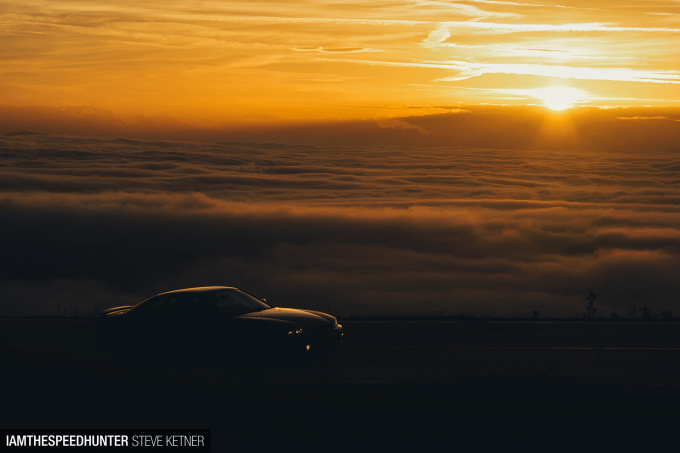 It was like Zeus had drawn a line with the clouds so nobody could annoy us, and given the green light to drift in his yard.
We know that someday the same scene will be repeated. We will gather on Mount Olympus again and at the very same spot make a bigger drift train.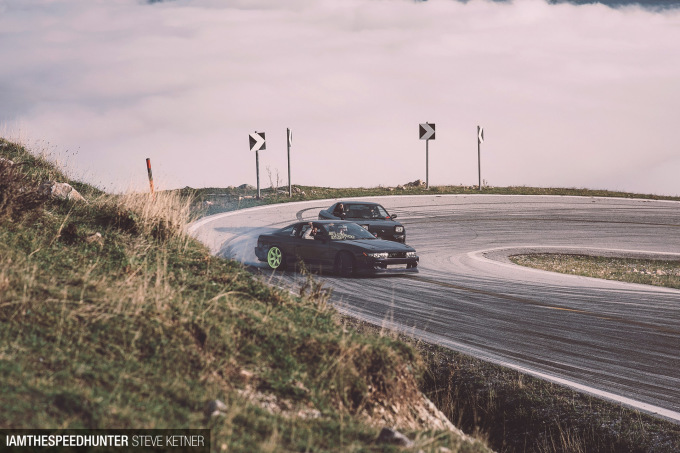 In the future, we'd like to organise a proper touge battle/race on Olympus, but until then we'll continue to secretly visit the mountain every once in a while.
Steve Ketner
Facebook: iamsteveketner
Website: Steve Ketner
ZF Garage
Facebook: zfgarage
Instagram: zfgarage
Cutting Room Floor