Times, they are changing.
An operation the size of Speedhunters cannot be run on well wishes or page views alone; we rely on the support of our official suppliers and advertisers to keep this big ship of car culture afloat. This will likely come as no surprise to anyone as it's how online media works. The alternative is a pay wall and that's not really our style. The problem we've had previously is that our integration of our supplier content has often been awkward at best and very poor at worst. That's all about to change.
Going forward, I'm going to be working as Commercial Editor with the ultimate goal of harmonising this process. My main concern, though, is going to be how this content is presented. It needs to be as relevant, interesting and ultimately of as much benefit to you, our readers, as possible. It also has to be obvious.
I don't think it'll be a particularly difficult process, because I do genuinely think that we're supported by a group of great companies, run by genuine car enthusiasts who are dedicated to furthering their respective fields. We have unprecedented access to these companies' knowledge and experience, so it's about time we took advantage of it. This will be a win-win for all involved.
One of these companies is CSF Radiators.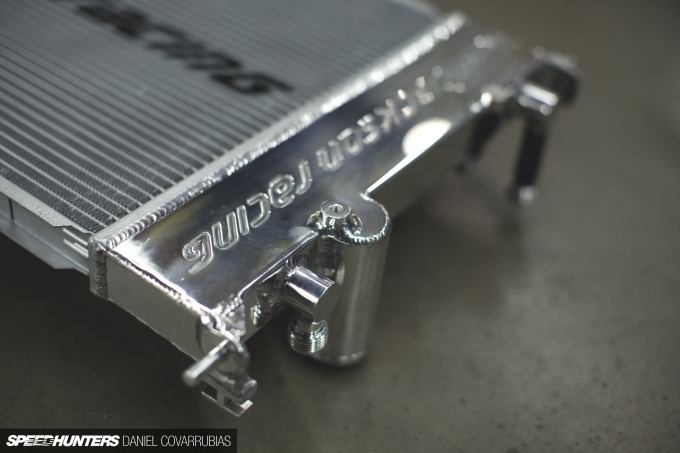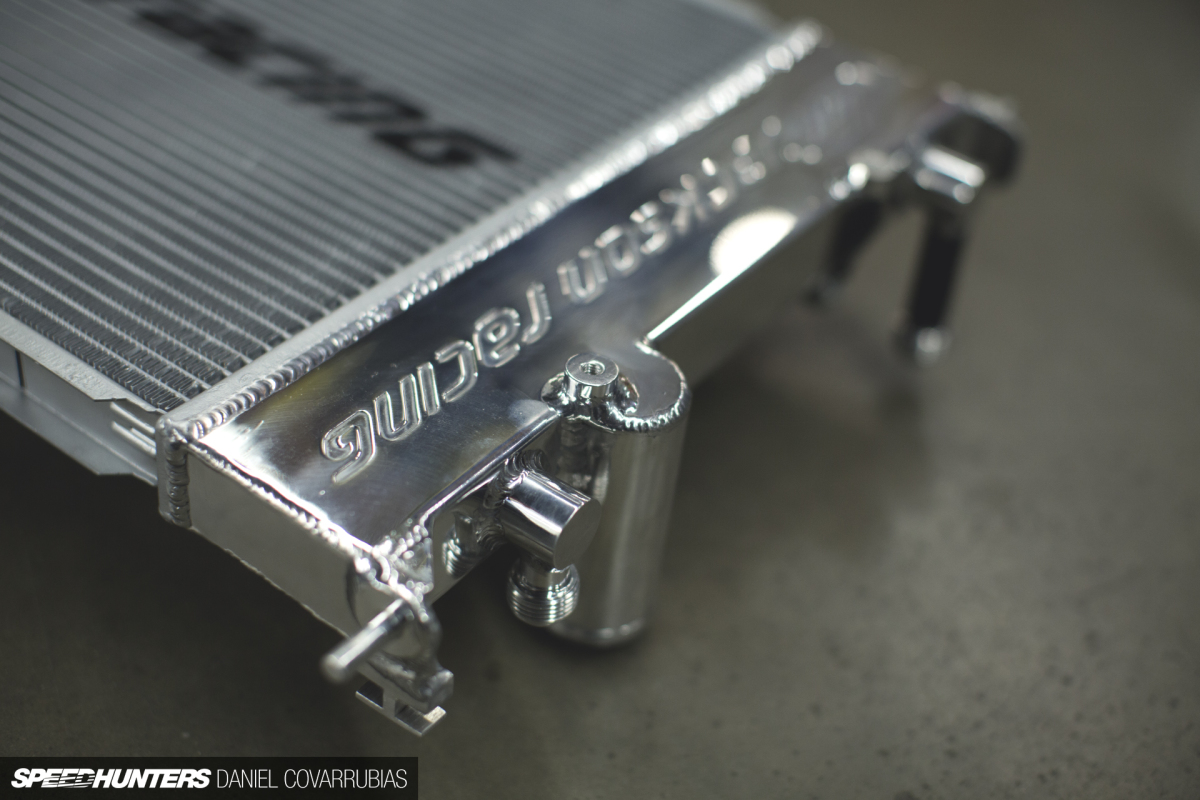 Last month, I met Ravi from CSF for the first time during our pre-SEMA trip. During the visit, he talked about a dual cooler that he had just been working on for the ZN6/ZC6 platform.
CSF teamed up with Jackson Racing to develop a drop-in dual radiator and oil cooler for the Scion FR-S and Subaru BRZ with their 4U-GSE/FA20 engine. From factory, the 2.0L flat-four is a highly tuned engine which runs relatively high compression, and as such, even stock cars can experience severe spikes in oil temperature. With so many aftermarket options for forced induction being deployed by owners too, the need for upgraded oil cooling is obvious.
Most won't want to run a separate, external oil cooler, so a dual purpose cooler is the perfect solution. By integrating a liquid-to-oil cooler into the radiator without comprising the radiator's cooling efficiency (in this case, the cooling efficiency is actually increased), the result is a simple and neat solution that fulfils its requirements perfectly.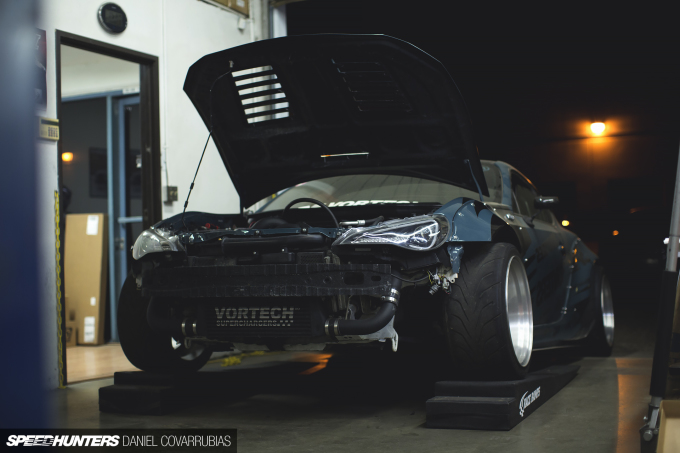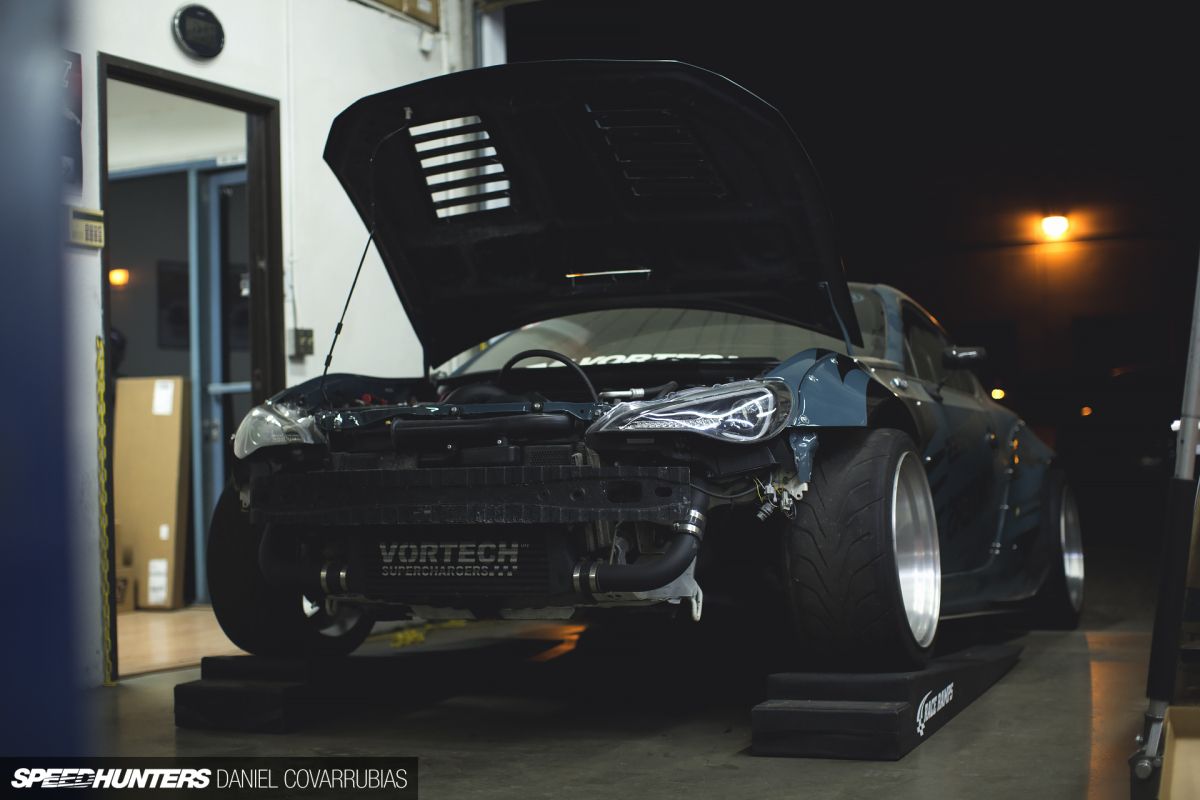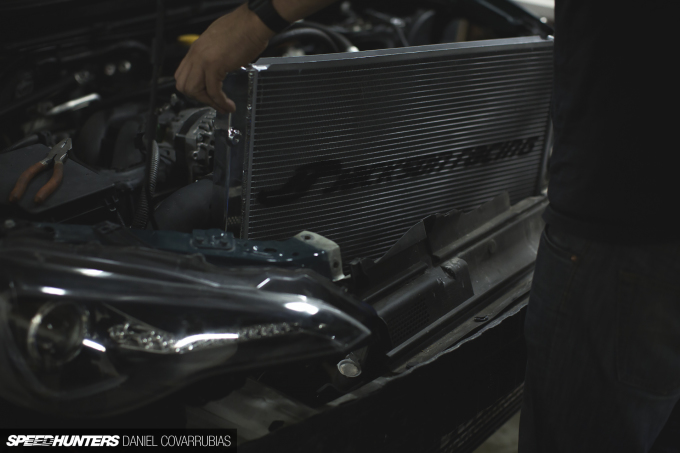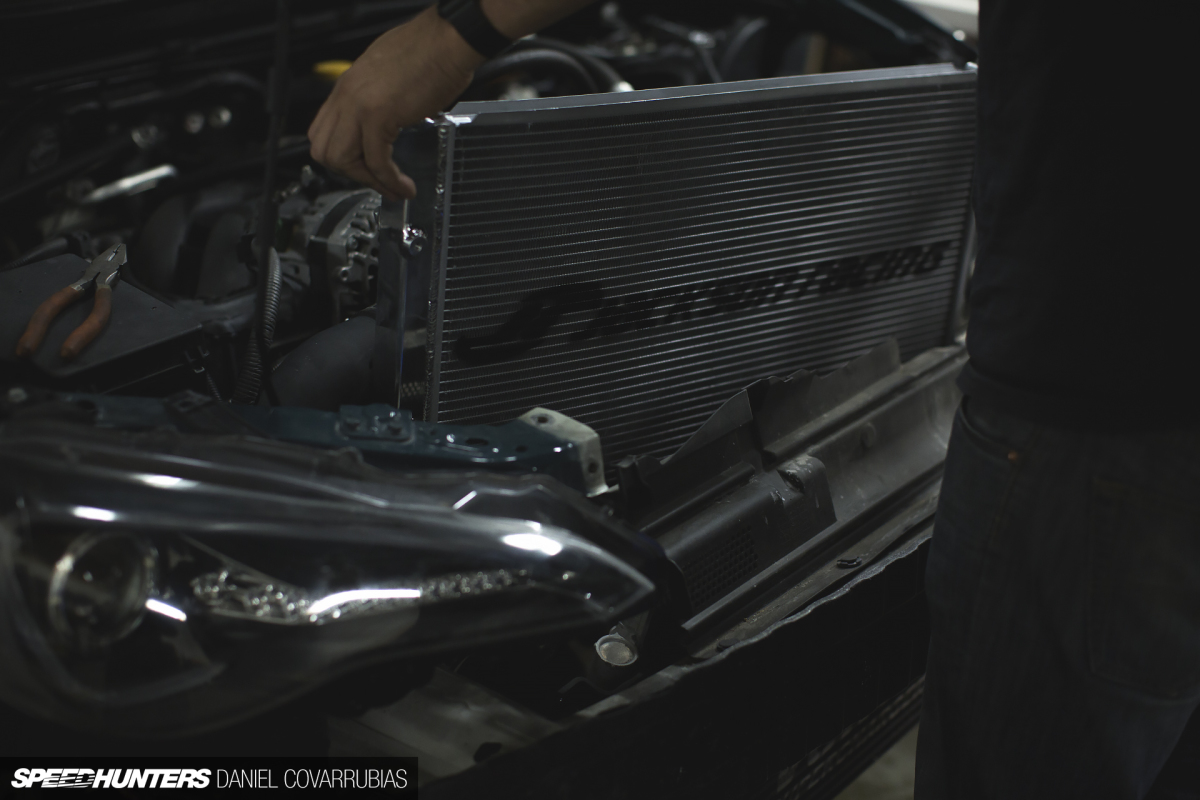 Nearly a year in development, the resulting dual cooler is a perfect drop-in replacement for the factory radiator; there's no cutting or trimming required and the all-aluminium radiator with its built-in oil cooler is fully compatible with the factory fittings. The kit comes with all of the necessary components for installation, including a Mocal oil sandwich plate as well as pre-assembled oil lines for a true plug and play installation.
When compared to the factory radiator, the Jackson Racing dual cooler features over 100 per cent more cooling surface area, all thanks to CSF's B-Tube technology. The B-Tube setup boasts a 15 per cent increase in surface area over traditional oval tube cores alone.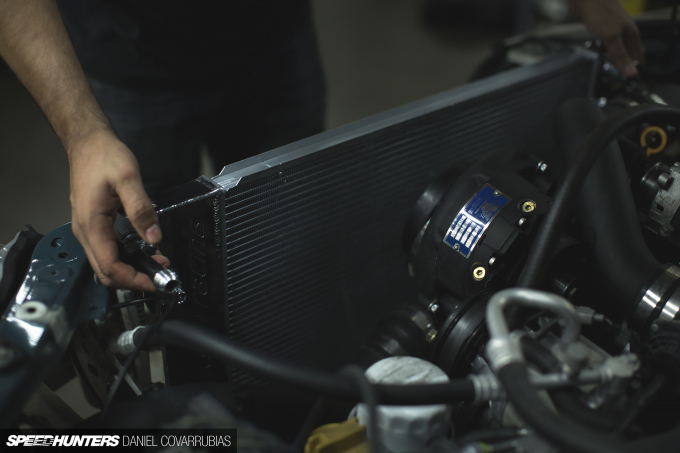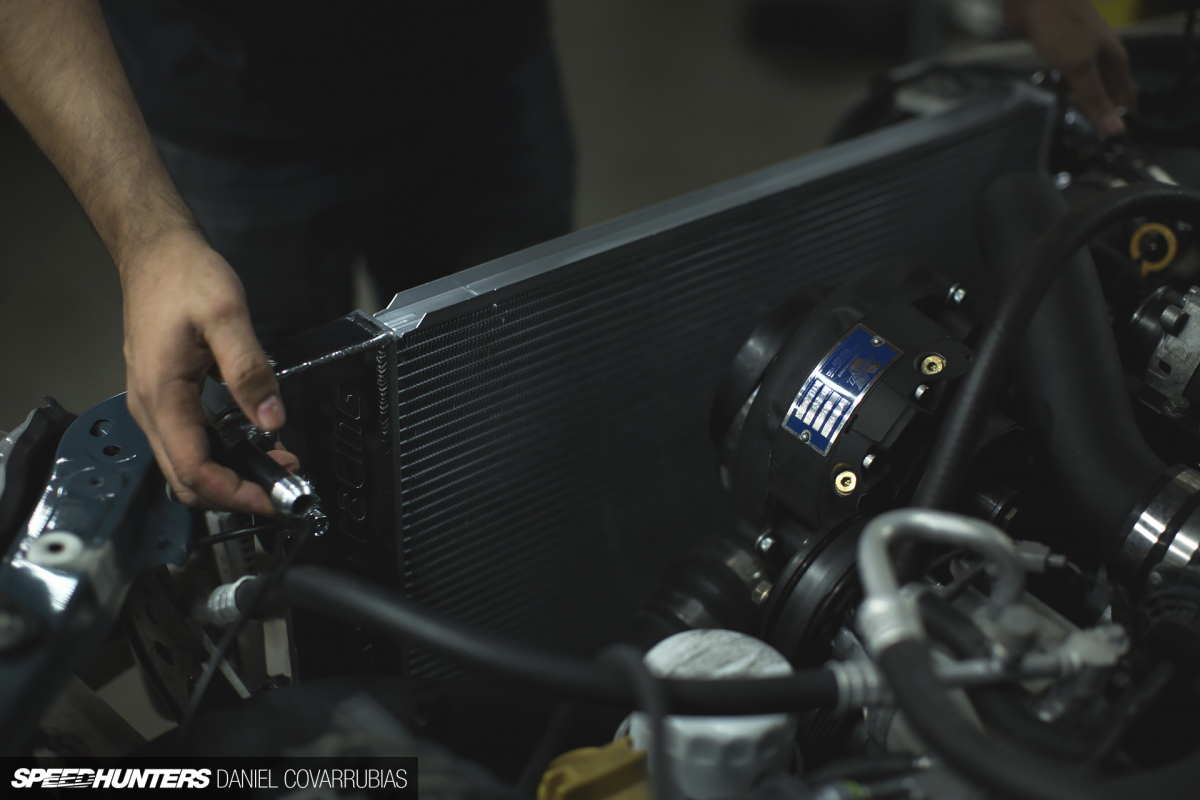 At the liquid-to-oil cooler side, 10AN fittings are used to ensure optimum oil flow between the cooler and engine. The oil is captured and returned to the engine via the sandwich plate which adapts to the oil filter housing.
With the addition of the oil cooler, it's required to add an extra 475ml (0.5 quart) of engine oil.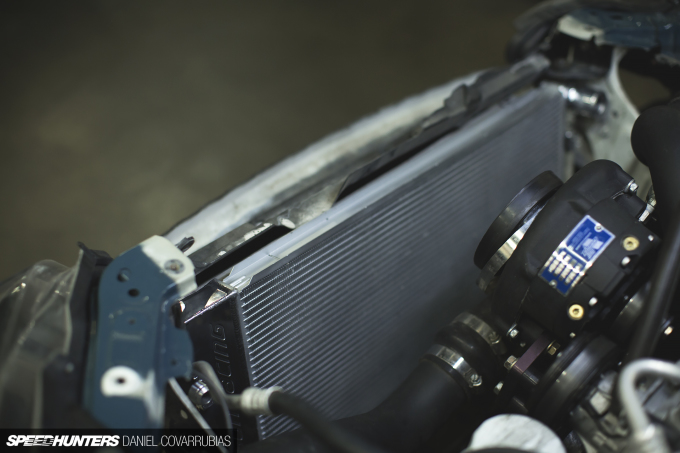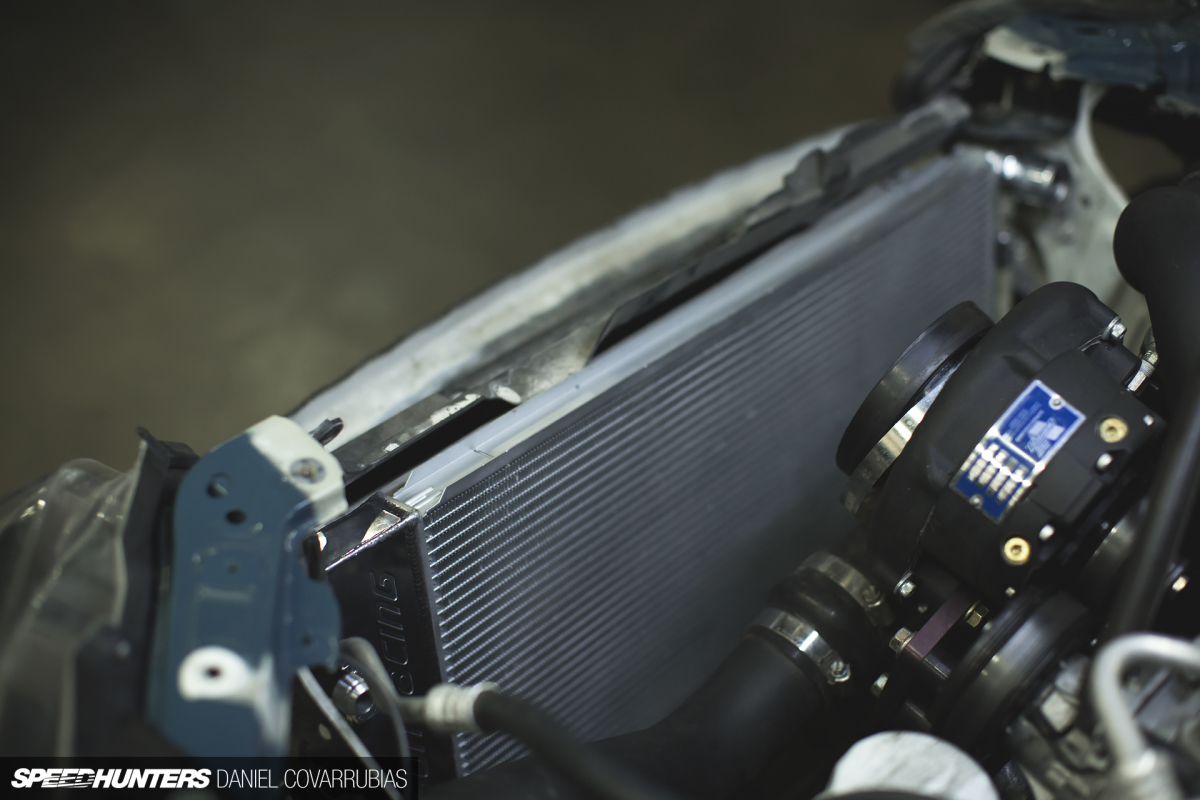 After thousands of miles of heavy testing on both street and track (including in Jackson Racing's own Scion FR-S that won its SCCA national championship class), the dual cooler maintained engine oil temperatures within a 16°C (30°F) range. This ensures that oil temps remain optimum and offer consistent engine performance. From a cold start-up, the liquid-to-oil cooler will assist in getting the oil to the correct temperature faster too.
The Jackson Racing Scion FR-S and Subaru BRZ Dual Radiator/Oil Cooler is available now from Jackson Racing Dealers at $895.00USD.
Paddy McGrath
Instagram: pmcgphotos
Twitter: pmcgphotos
paddy@speedhunters.com