Forged Muscle
Hello again, and welcome to another chapter in the continuing saga of Project Yankee, the 5.7-liter HEMI-swapped '75 Dodge Dart that I'm planning to bring to the SEMA Show in just a few weeks' time.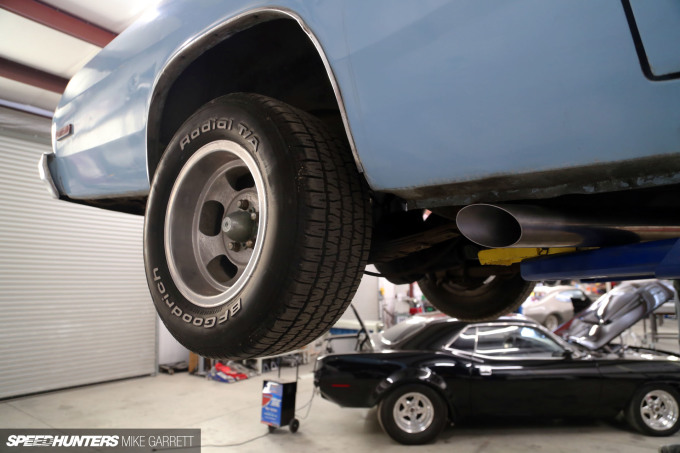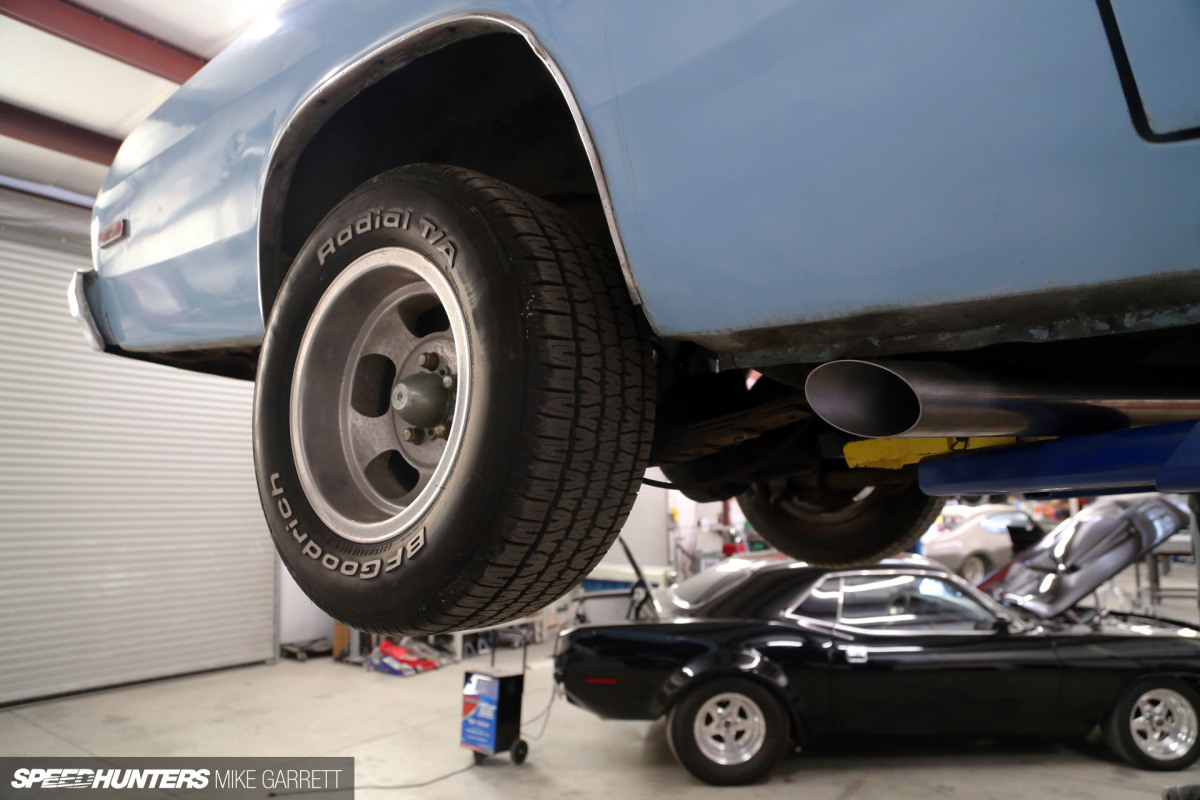 It's typically unusual to see two updates on the same project car within the span of one week, but that's how quickly things have been moving lately – and there's little time to waste. With the SEMA countdown on, it's been full steam ahead inside the Caliber Customs garage.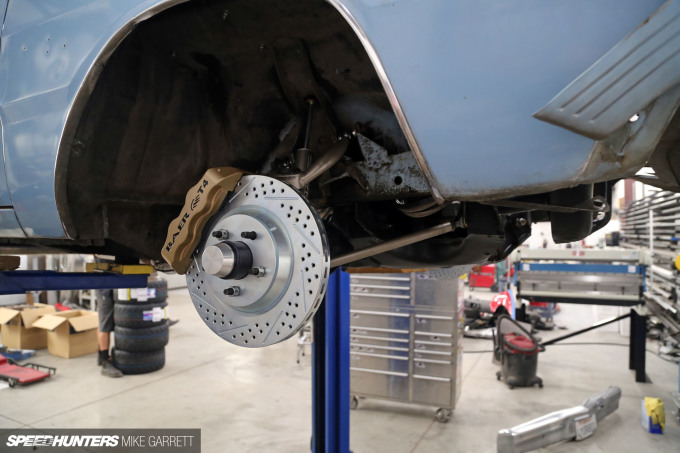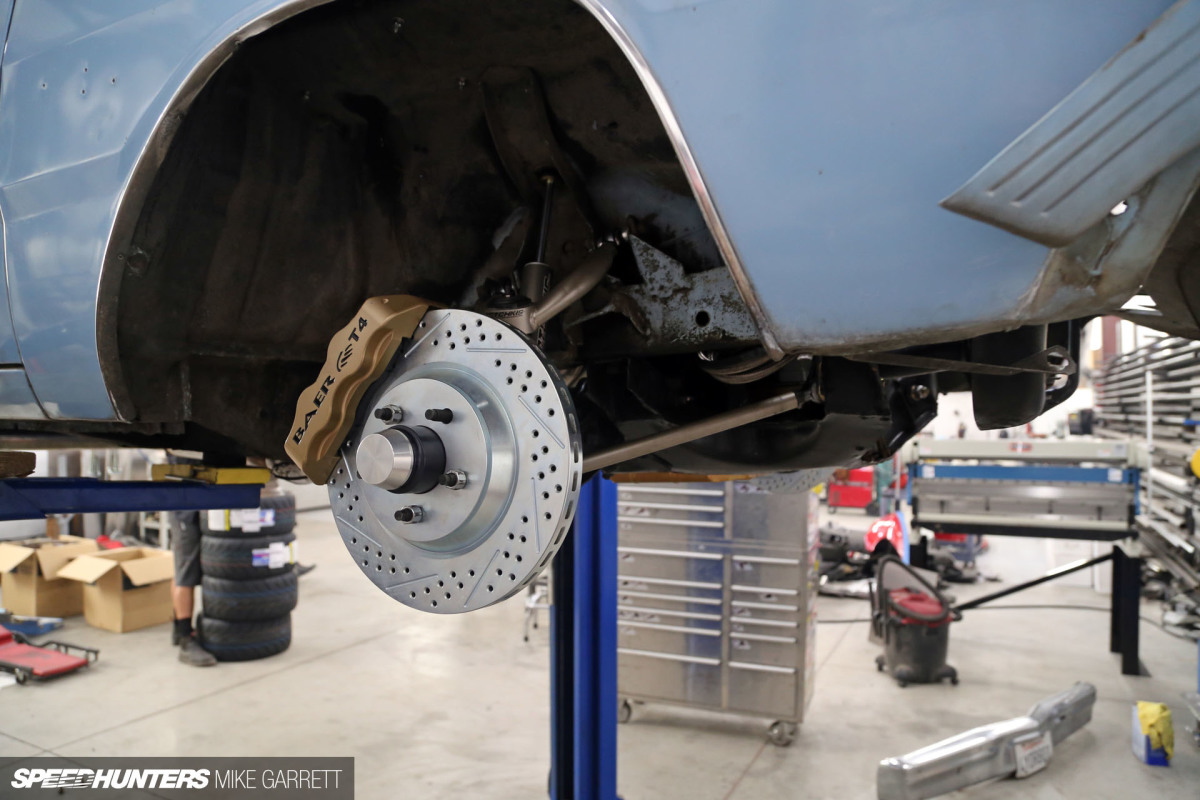 In the last update we wrapped up the installation of the new Yukon differential and axles, Hotchkis suspension, and a conversion from four-wheel drum brakes to four-wheel Baer disc brakes. So now it's time for a really fun and crucial part of the build – wheels and tires.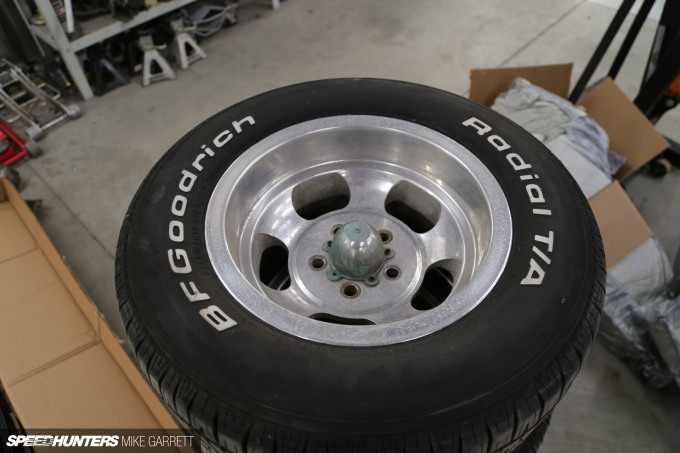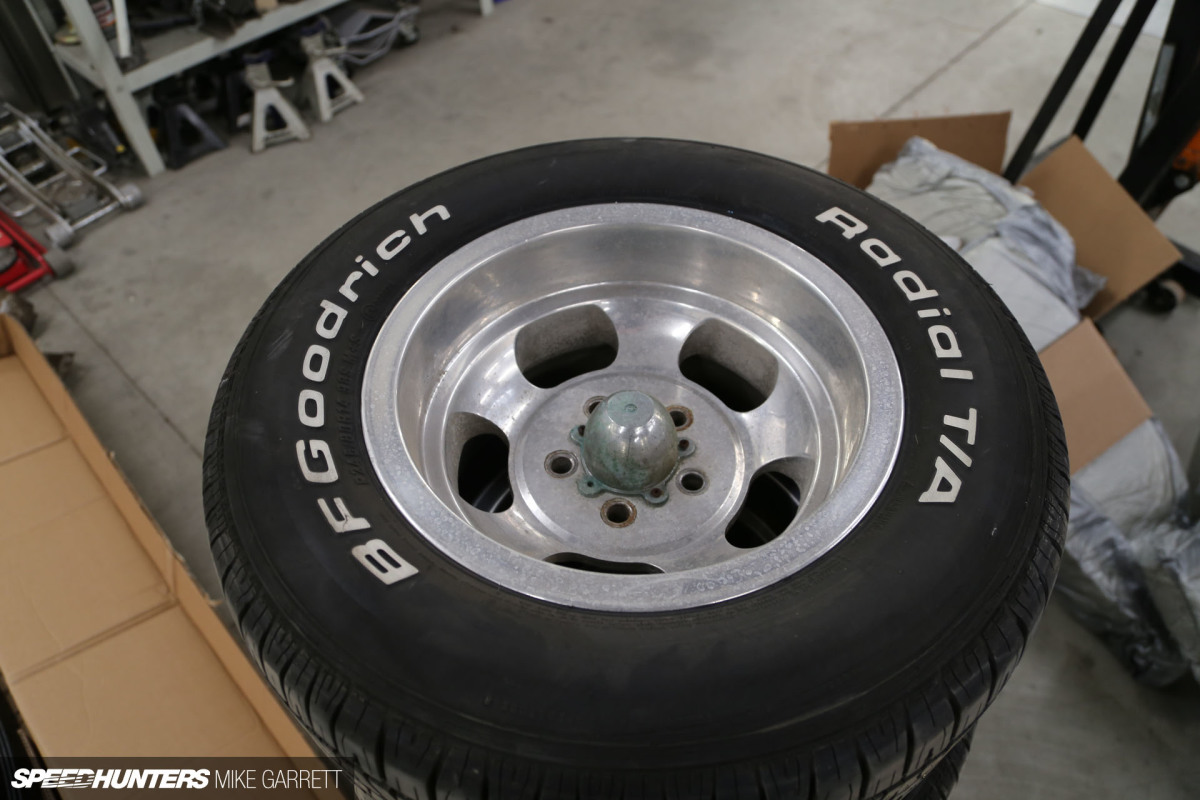 From the moment the new 13-inch Baer discs were fitted, the 14×8-inch US Indy Mags that had previously been on the car were rendered useless. With the larger rotors and calipers, a minimum wheel diameter of 17-inch was required.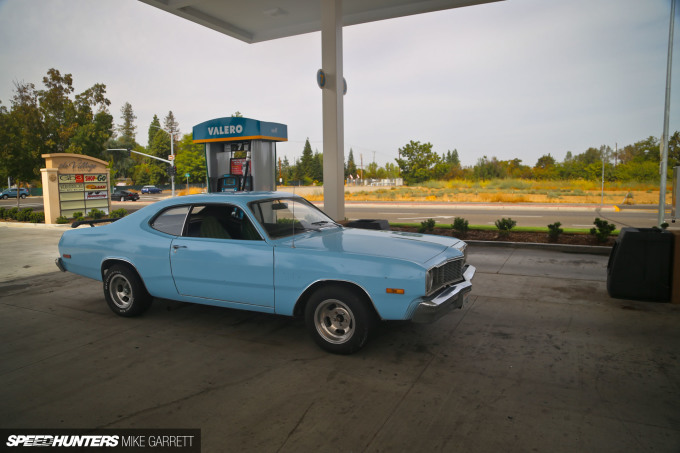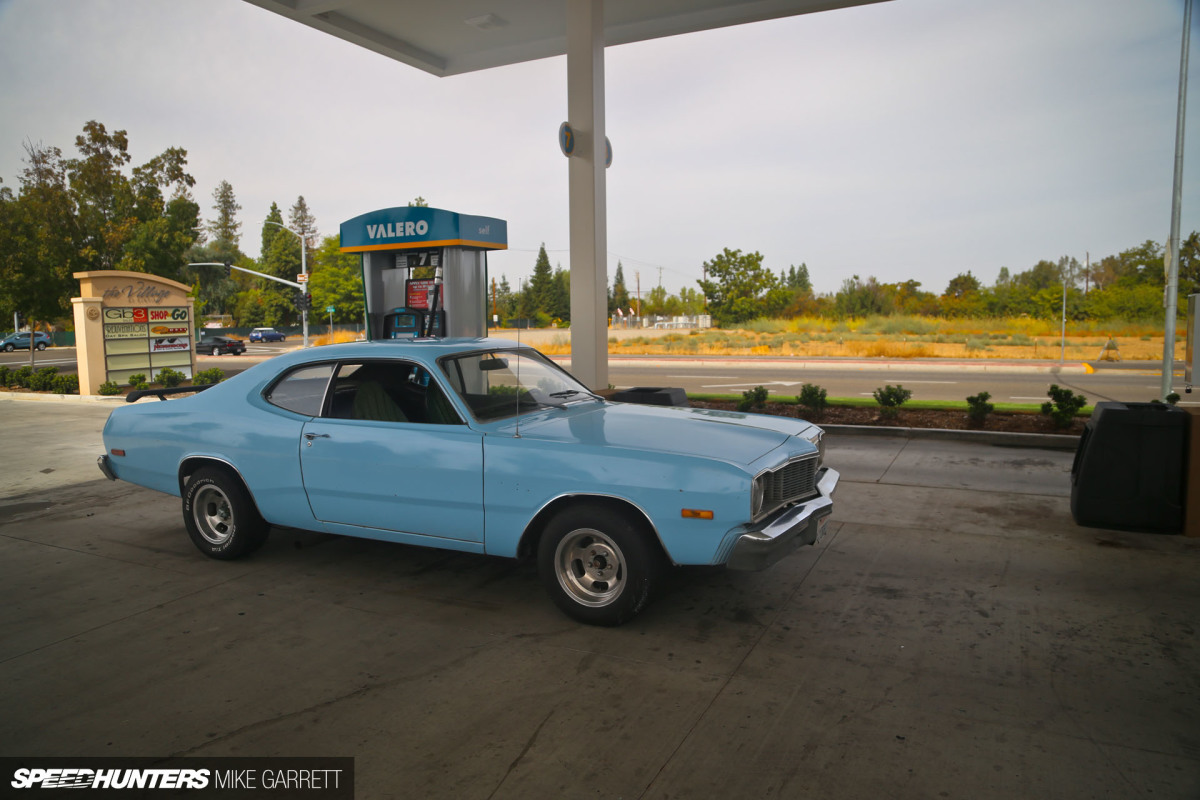 I have never been the biggest fan of oversized wheels and rubberband tires on old muscle cars, so I was initially worried that 17s might be too large for my liking. My original plan was to go with 15s and meaty tires for a period look, but that not only limits you in terms of brakes, but also in terms of tire selection. Stepping up just an inch or two brings many more options to the table.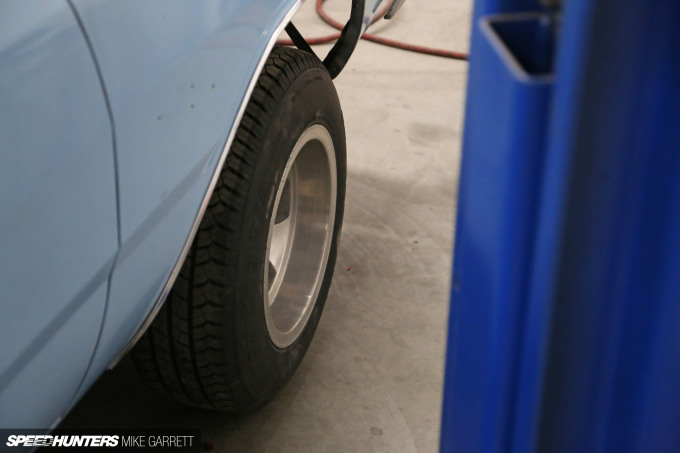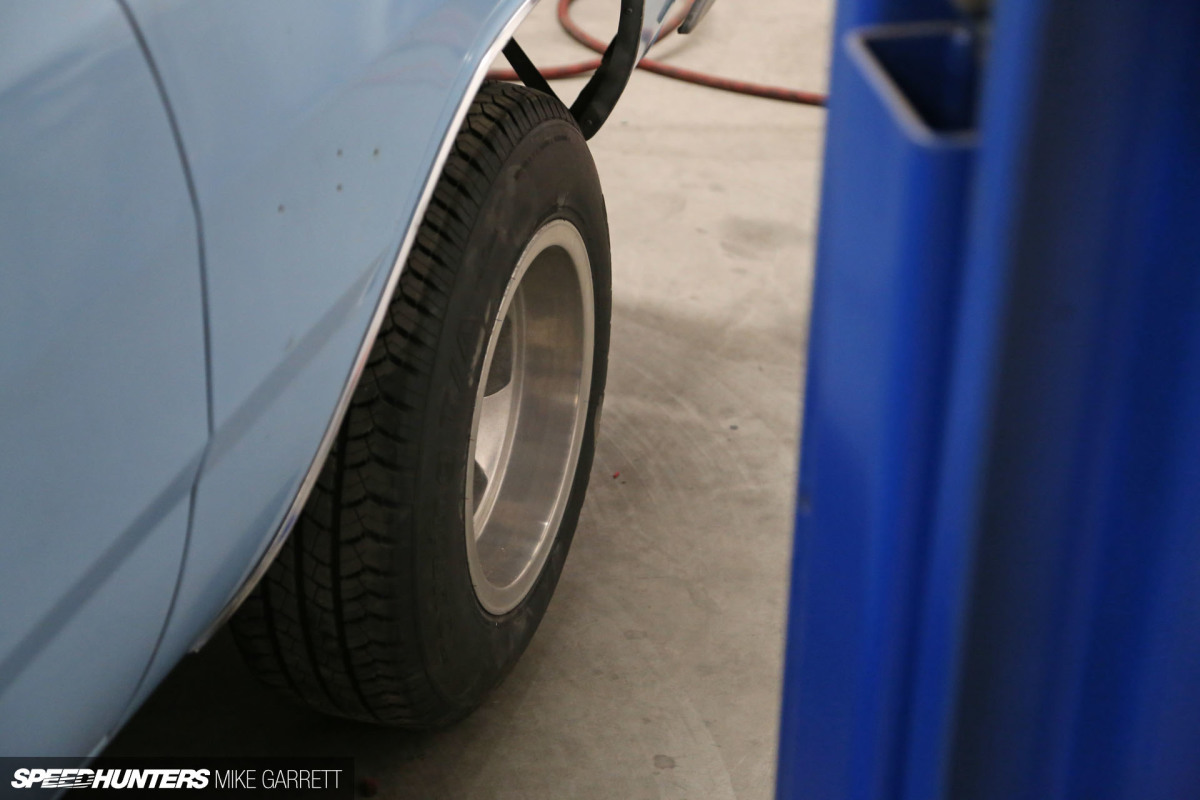 Gradually, I warmed to the idea of moving up to 17s, and as I did I realized that today a 17-inch wheel isn't even all that big anymore. Not when most modern performance cars and even pro touring builds are packing 18s and 19s at a minimum.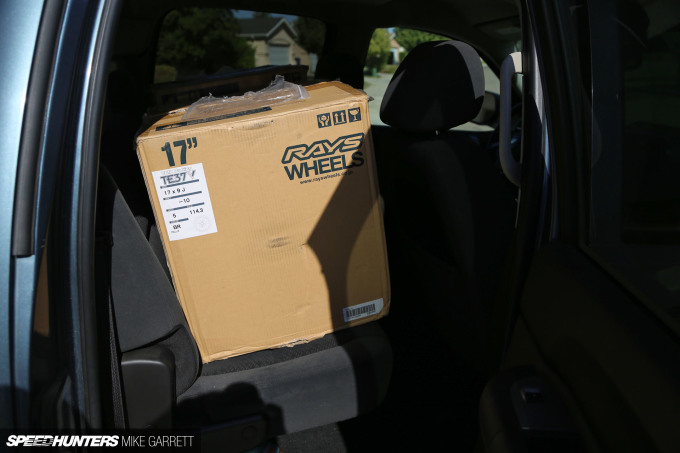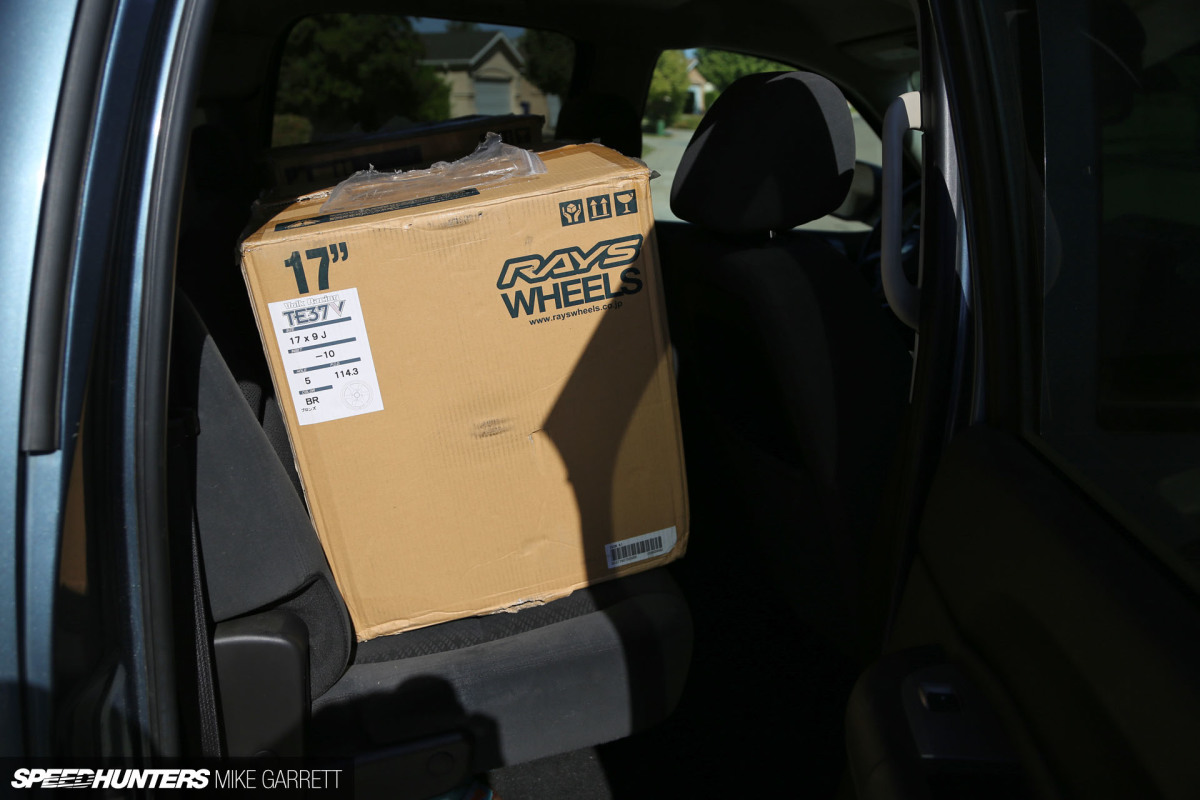 Choosing the right wheel is never simple, but once I settled on 17 inches the decision became a whole lot easier. And that's because the 17-inch 5-lug RAYS Volk Racing TE37V exists.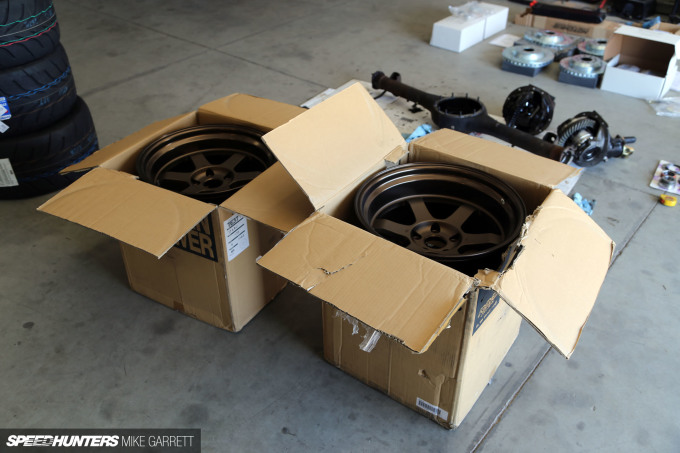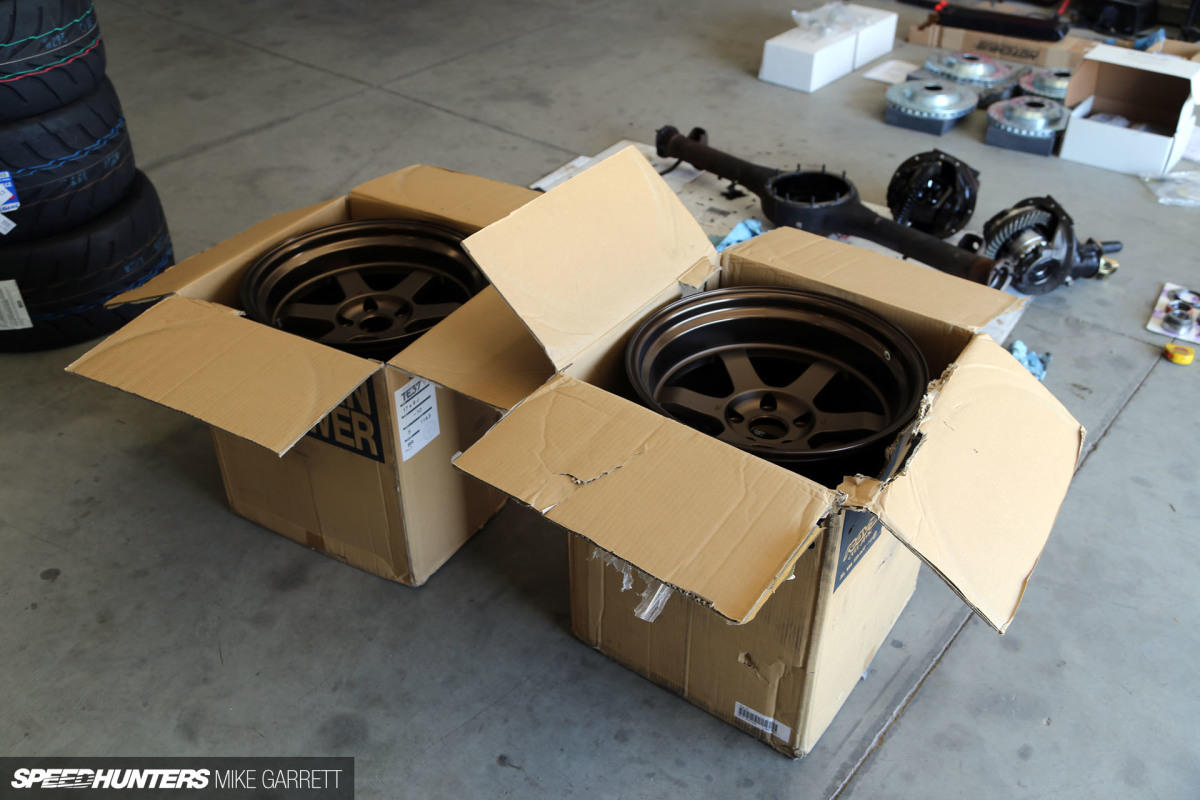 Another set of TE37s? Isn't that boring and unoriginal? Well, on a 1970s Dodge Dart I'd say no. Even among my muscle car-loving buddies in Japan, I can't recall anyone throwing a set of TE37Vs under old school classic American iron.
But there's more to all this than just being unique. The 'American Kyusha' theme has shifted and expanded to include other influences as Project Yankee has gone from a random idea in my head to an actual vehicle. But paying homage to Japanese car modification culture always going to be a big part of it.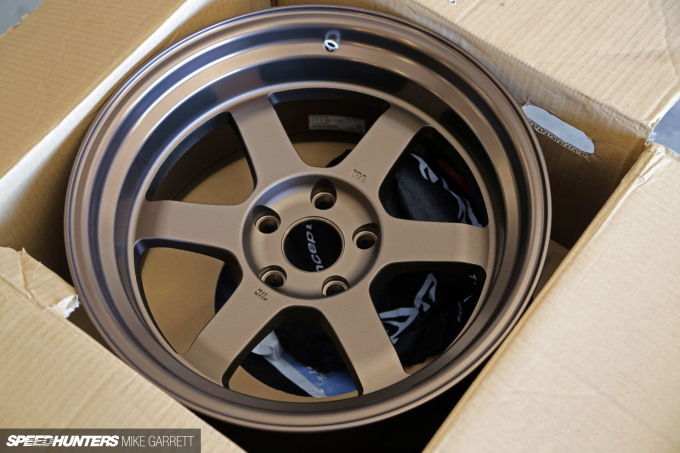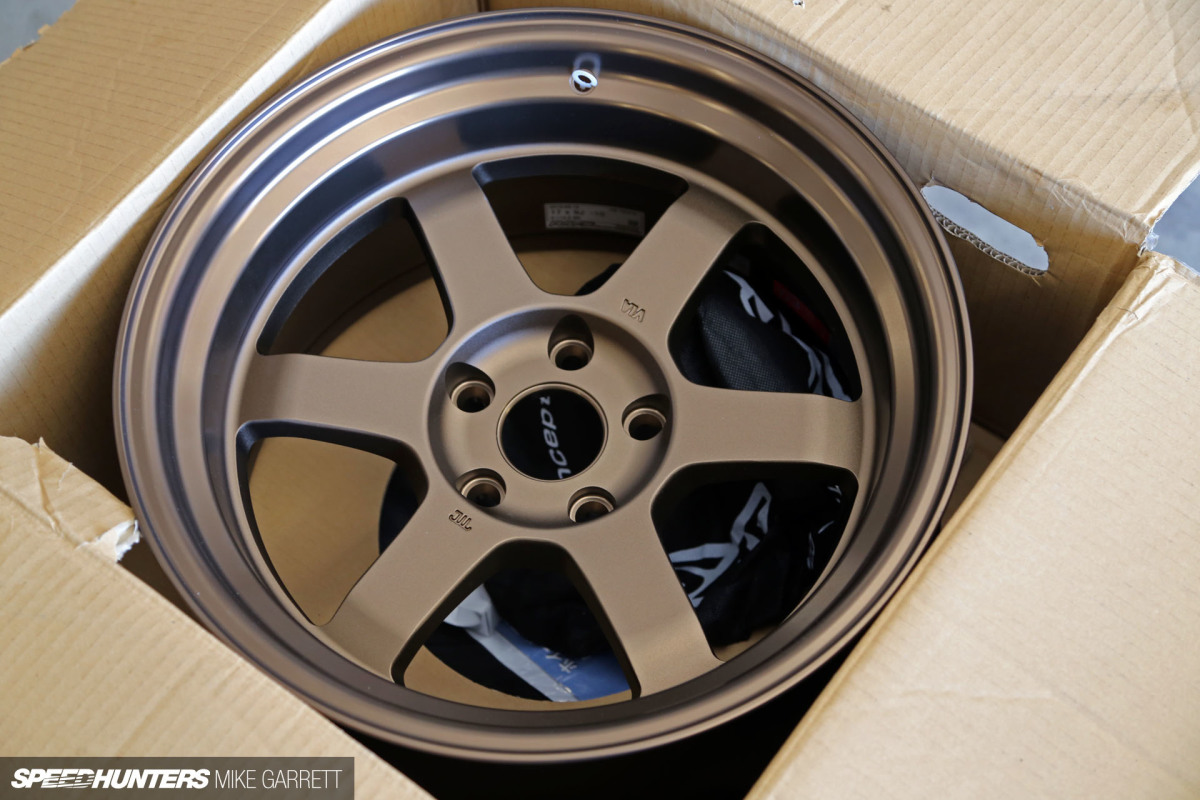 And what better way to build on that than by matching my old Mopar with one of the most iconic wheel designs ever to come out of Japan. The legendary RAYS build quality and light weight of the forged TE37Vs just made the choice that much easier.
Speedhunters maintains a strong relationship with RAYS, and when we approached them about getting involved with the build it was awesome to see their open-mindedness. Even though I'd be fitting wheels envisioned for Skylines, Silvias and Supras onto a Dodge from the '70s, RAYS was in from the start.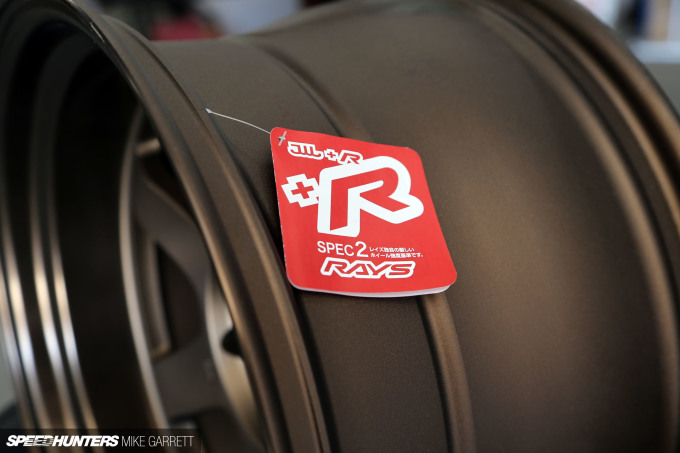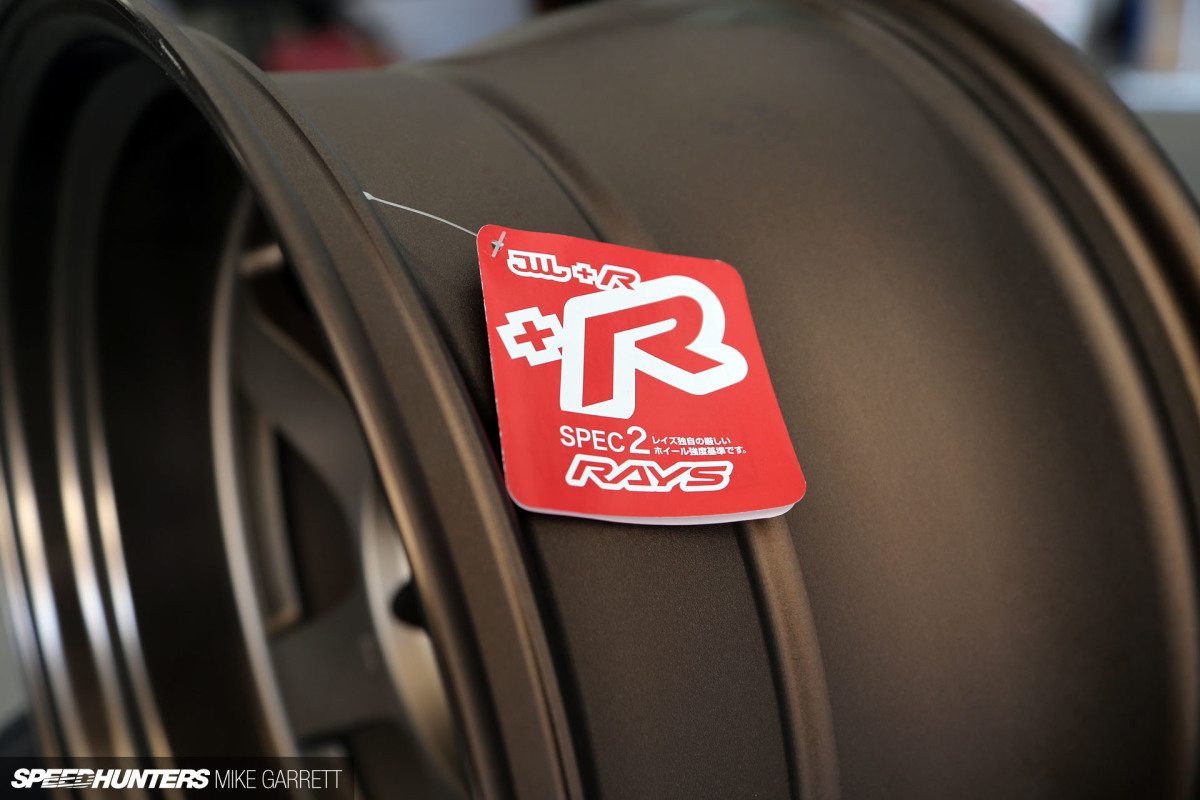 Working on Project Yankee has made for a stream of car part boxes being delivered by the local UPS guy, but hearing his truck roll up and watching him carry a pair of big boxes marked 'RAYS' and 'Japan Power' on the sides got me feeling all warm inside. Wasting no time, I popped them open and took in the beautiful bronze-colored texture. And there's nothing like that new wheel smell.
Uncharted Territory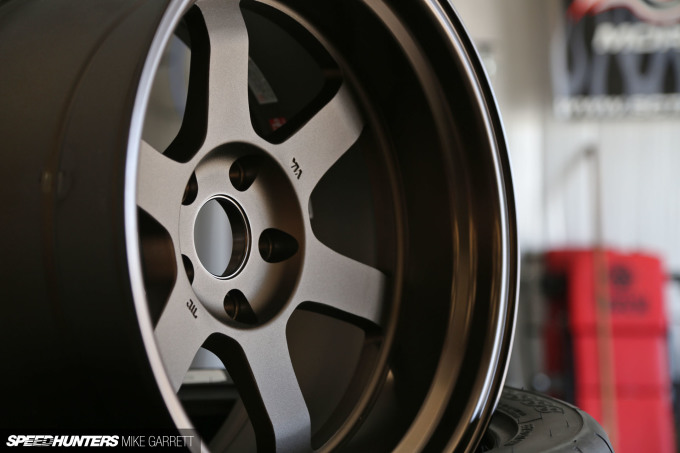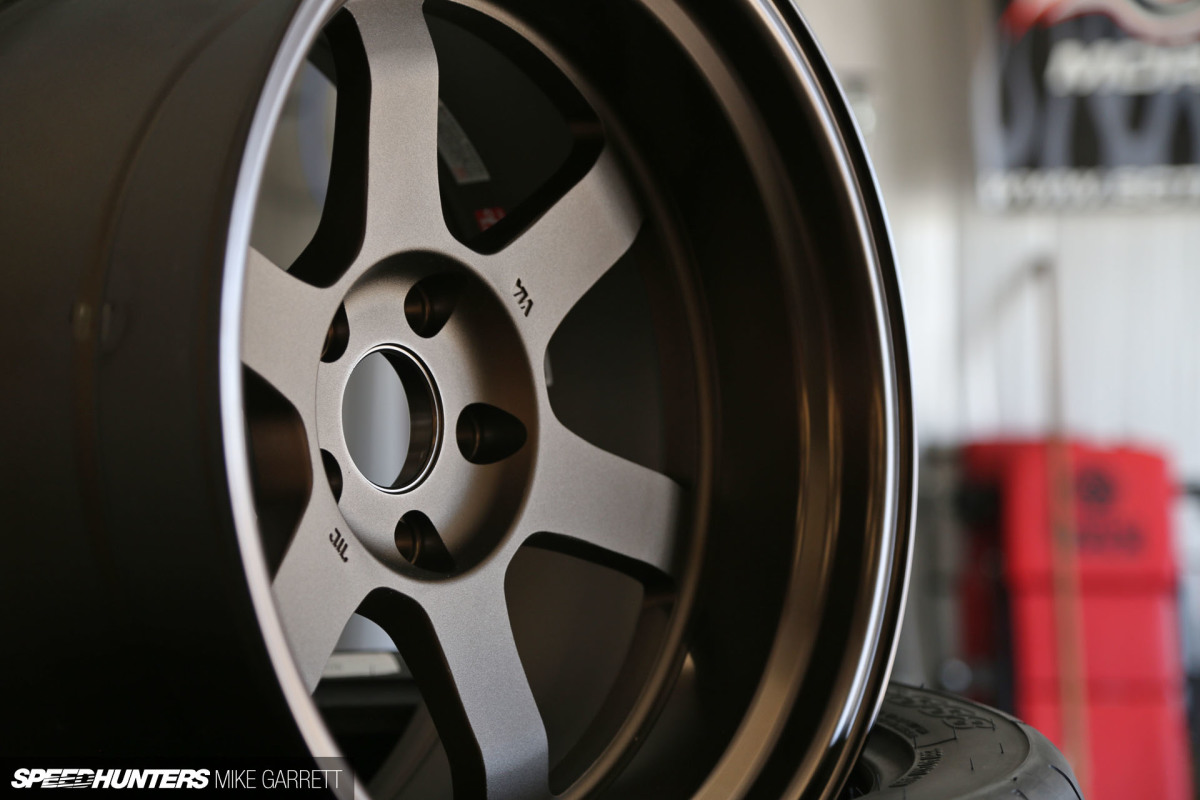 Anyway, now that I've talked about why I chose the TE37V as the right wheel for the project, let's get into this specific set of wheels and their fitment. When I covered installation of the new hubs and axles, I mentioned that the Dart's bolt pattern is 5×4.5-inch or 5×114.3mm, depending on your choice of measurement. Fortunately, that's pretty much the most common bolt pattern you'll find these days.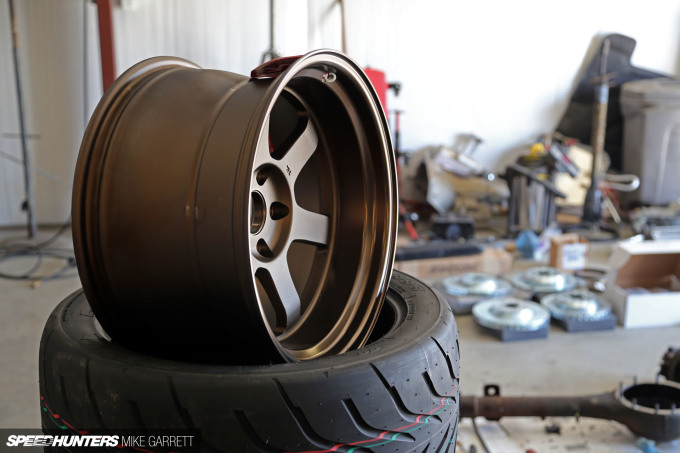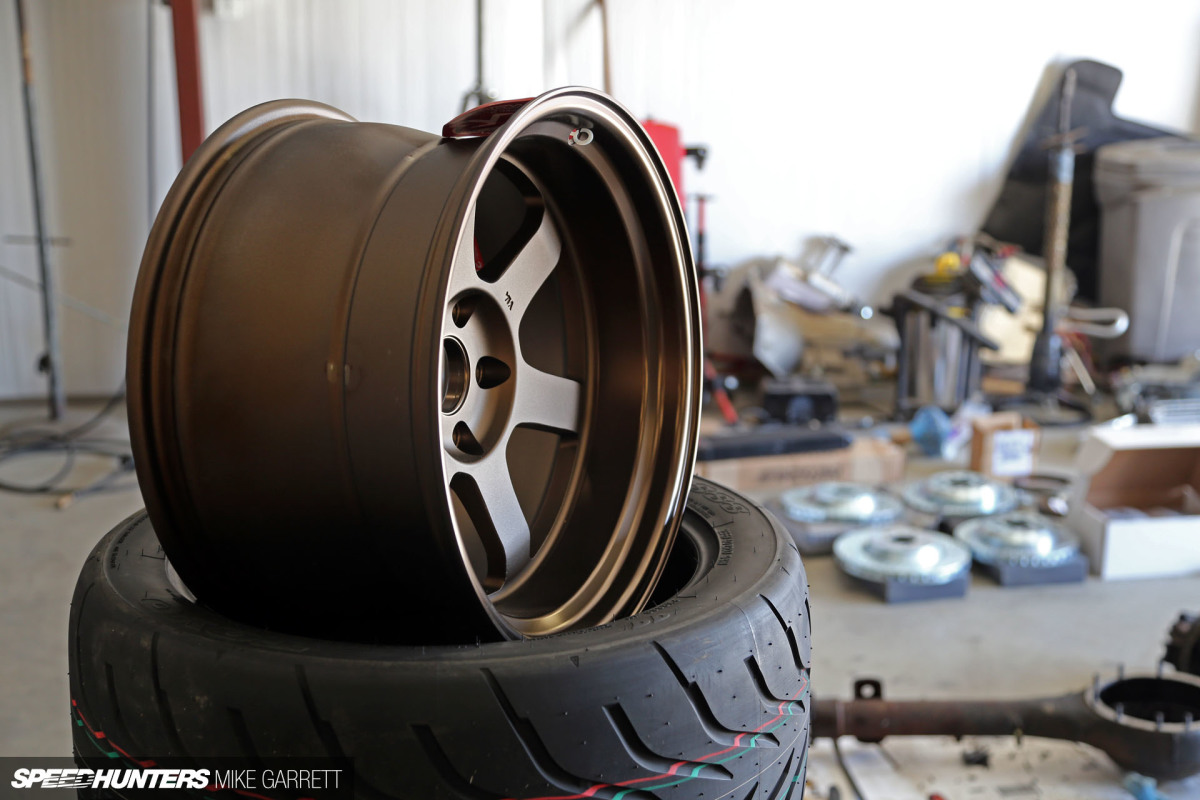 That brings me to the challenge of determining wheel fitment. When researching on forums or social media groups, most of the Mopar guys were talking about 'back spacing' rather than offset. It's two different ways of measuring the same thing, so I spent a lot of time putting sizes into online calculators trying to figure out what widths and offsets would work best.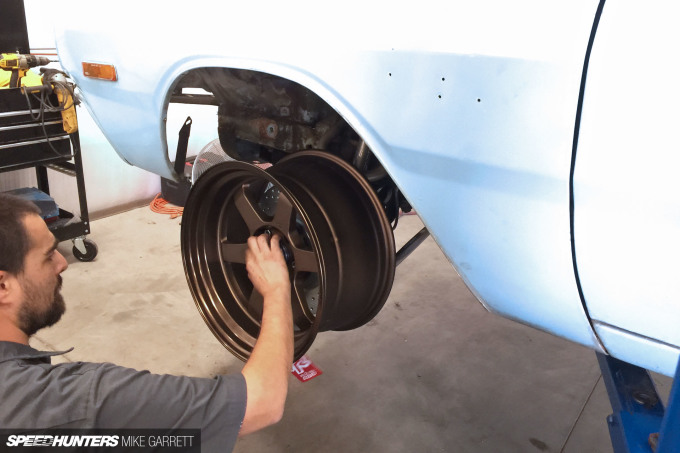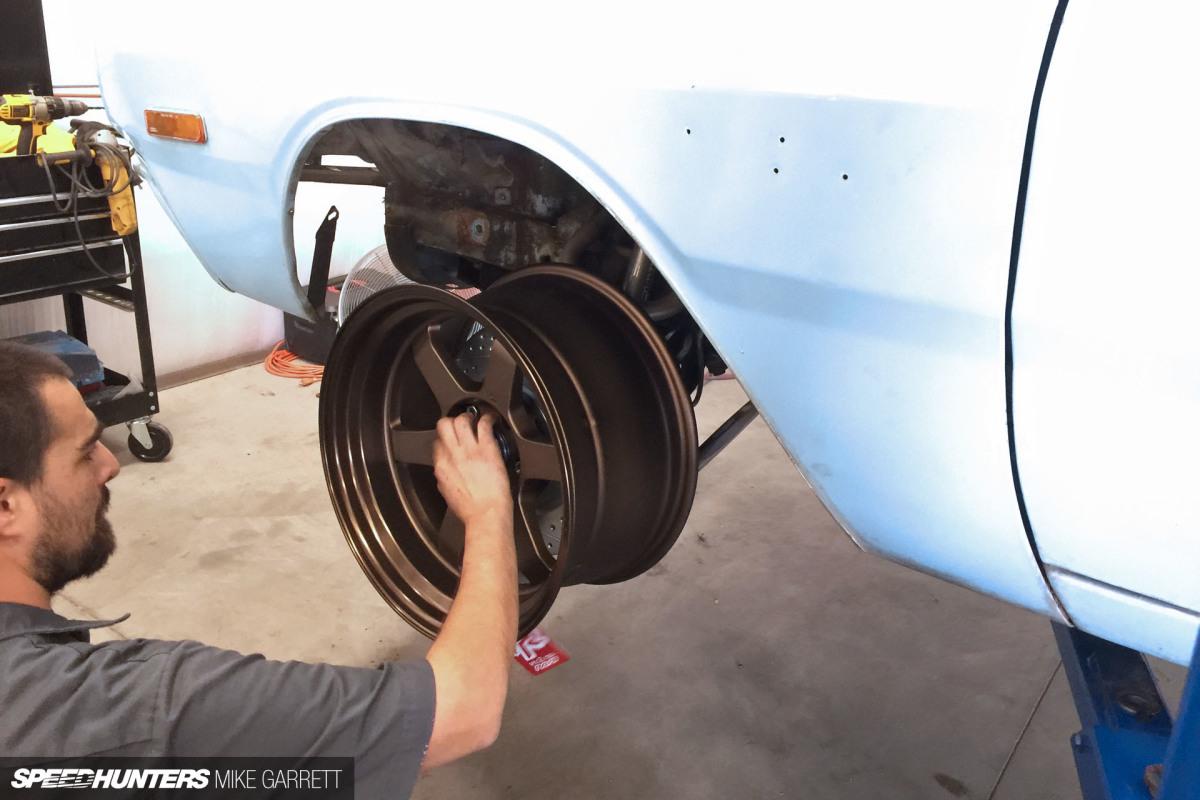 Knowing that I wanted a staggered setup, but something that still sat wide and aggressive on each corner, I settled on 17×9-inch for the front and 17×10-inch for the rear with offsets of -10 and -20 respectively. While I had an idea of how the wheels would sit on the car, I still wasn't entirely sure how it would look or what type of fender/body modifications might be needed to pull these off.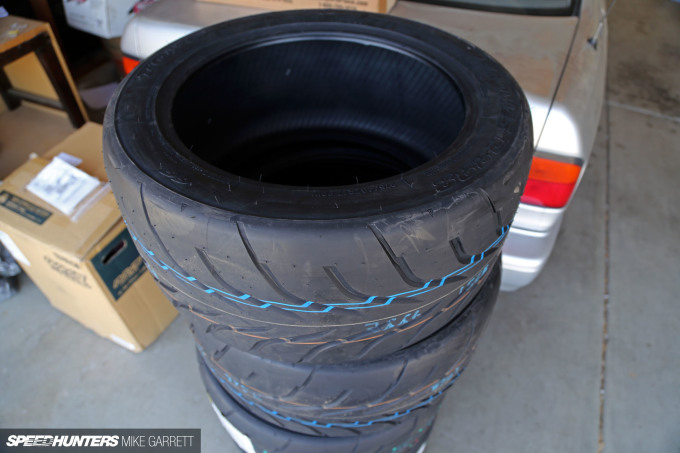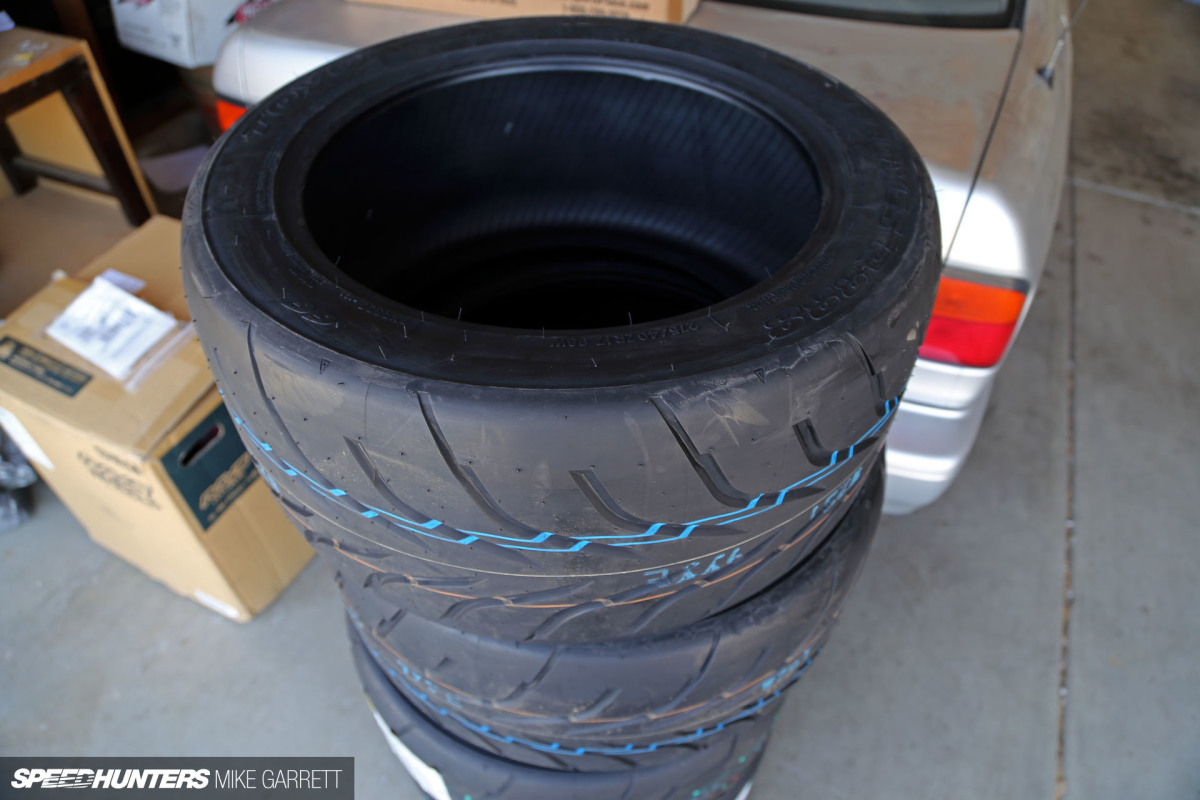 Of course, I'd also need some tires to put on the wheels, so while waiting for the TE37Vs to arrive from Japan I spent an equally long amount of time researching tire options that would fill up the fenders while also bringing plenty of grip to match the upgraded suspension and brakes. Enter the Toyo R888.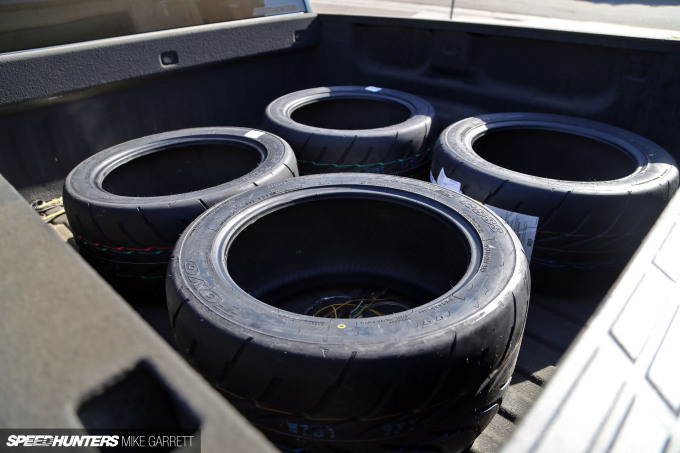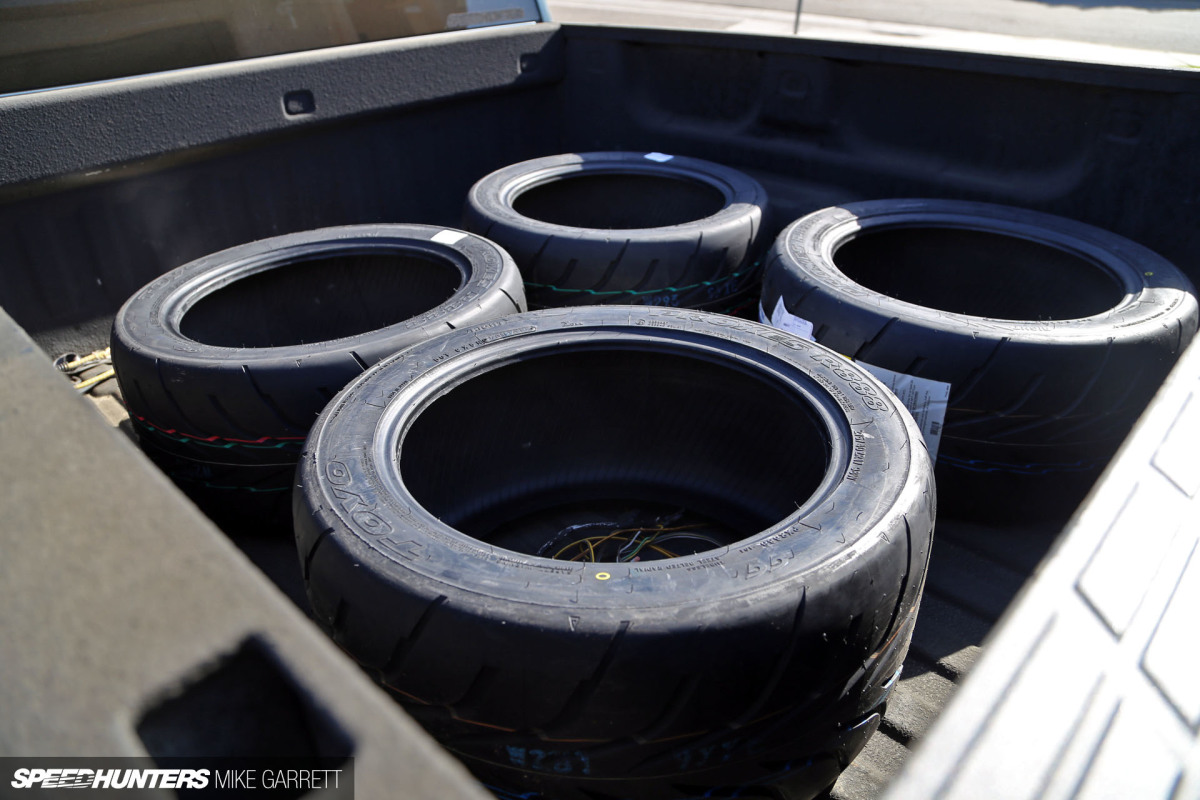 Because Project Yankee won't be a daily driver, and because you can count the number of annual rainy days in California with one hand, the aggressive tread compound and stickiness of the R888s was impossible to resist. And for a tire designed with serious performance track driving in mind, the longevity is said to be quite impressive as well.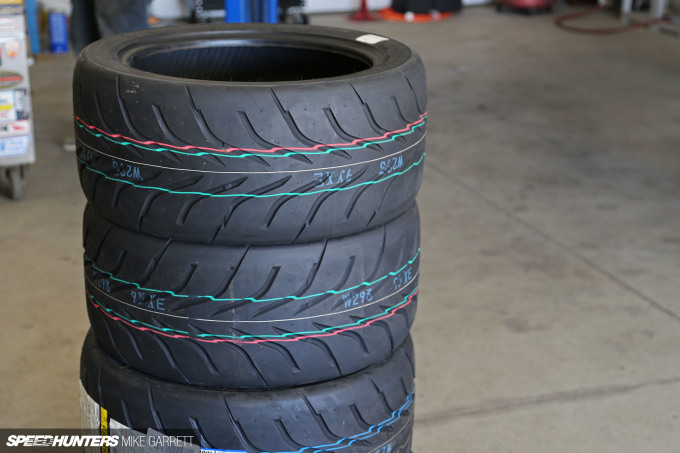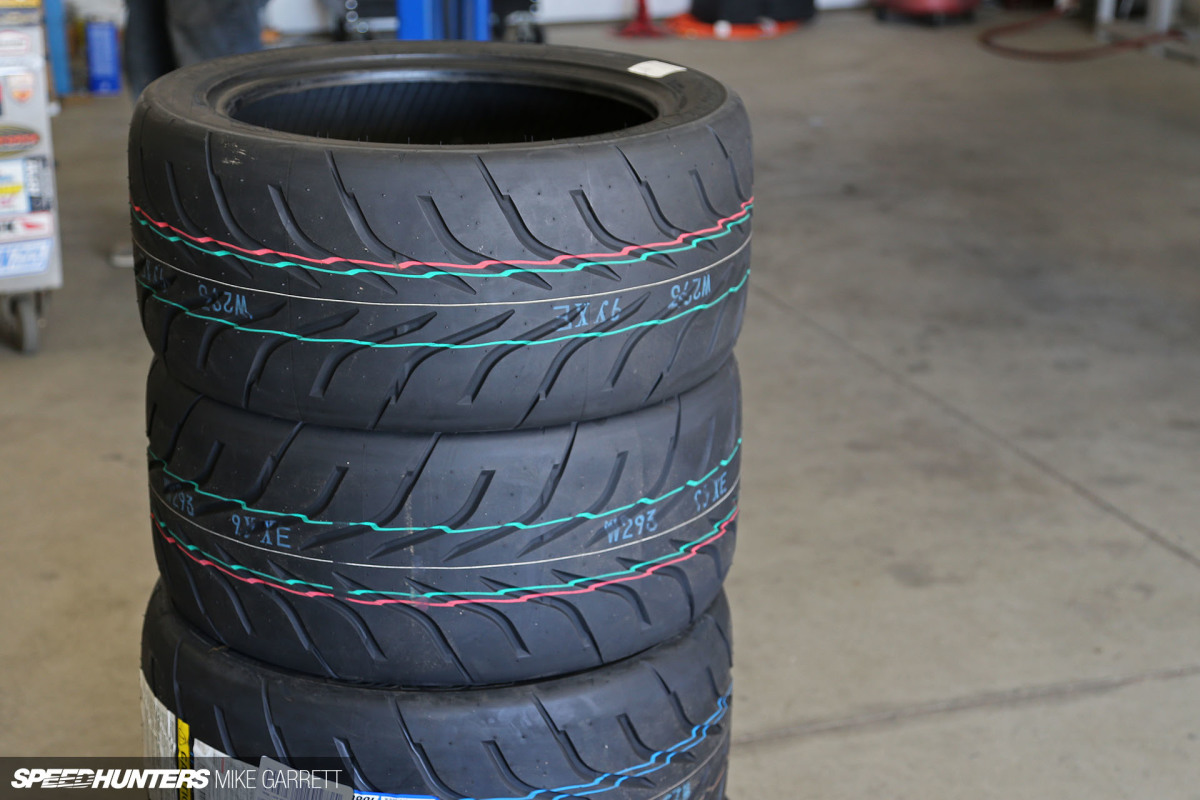 Another great thing about the R888 is that it's available in a huge array of sizes from 13 to 20 inches in diameter, including plenty of sizes appropriate for a muscle car. I went with 255/40R17s for the front and 275/40R17s for the rear, with sizeable contact patches and plenty of sidewall to help fill the fenders.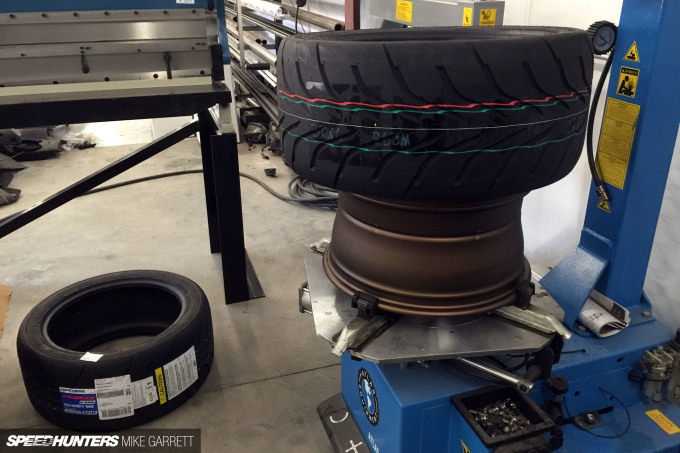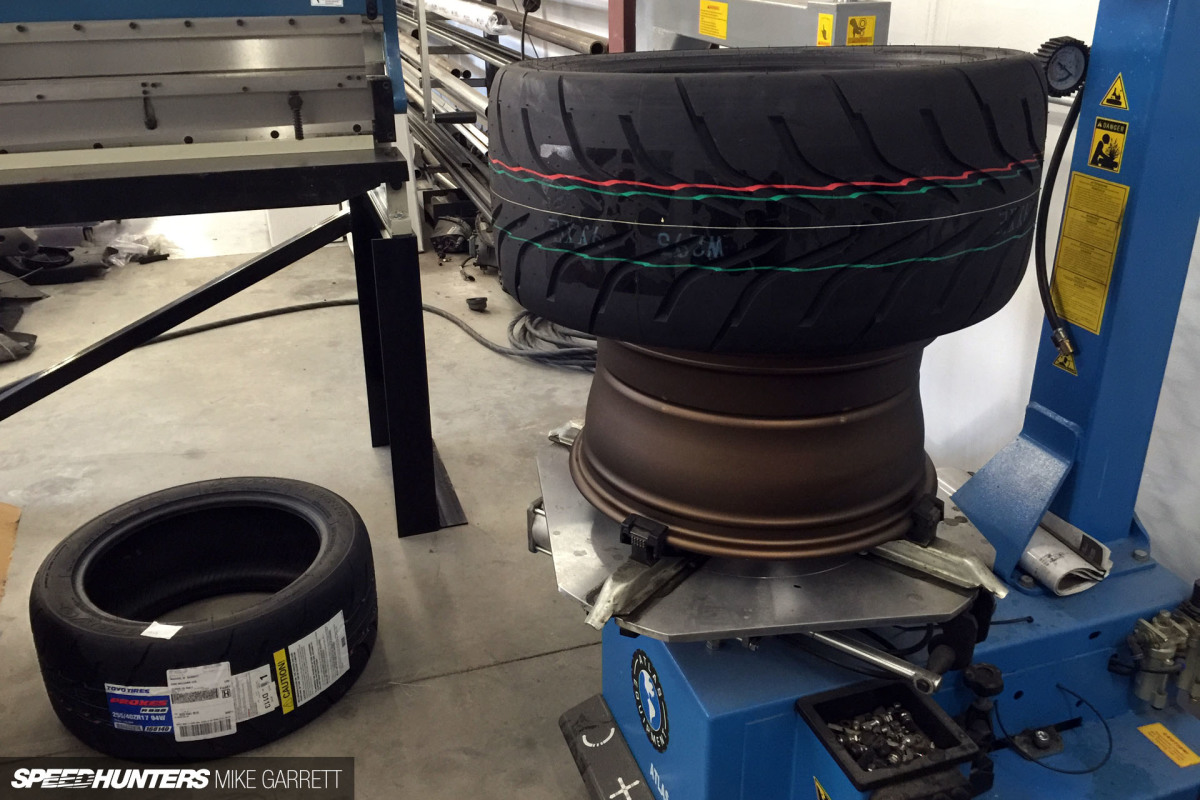 Once the wheels and tires were in hand it was onto the fitting machine at Caliber Customs so we could mount them up and see how they'd sit on the car.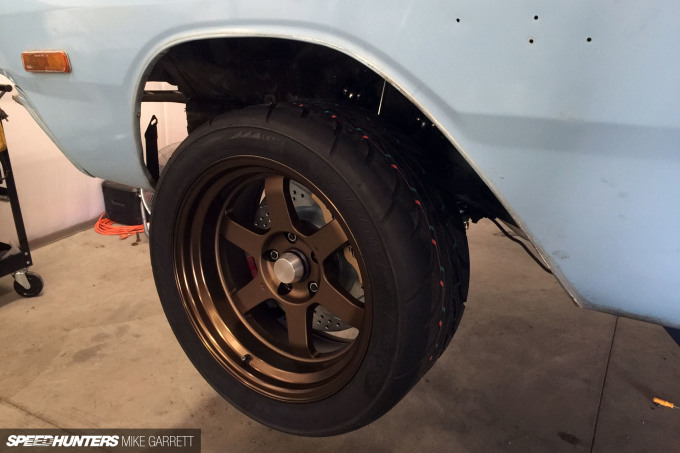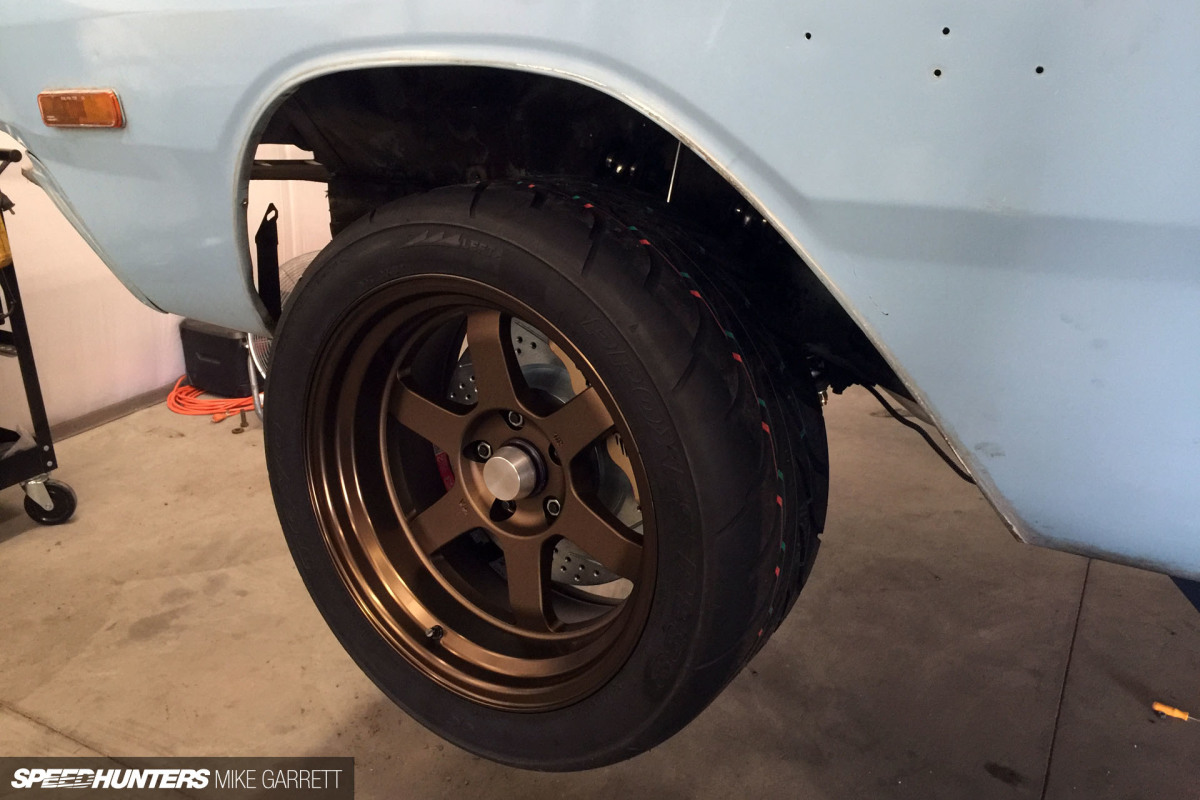 With the Dart still resting on the lift, we did a test fit with the 17x9s up front and this is what we saw. Not bad at all.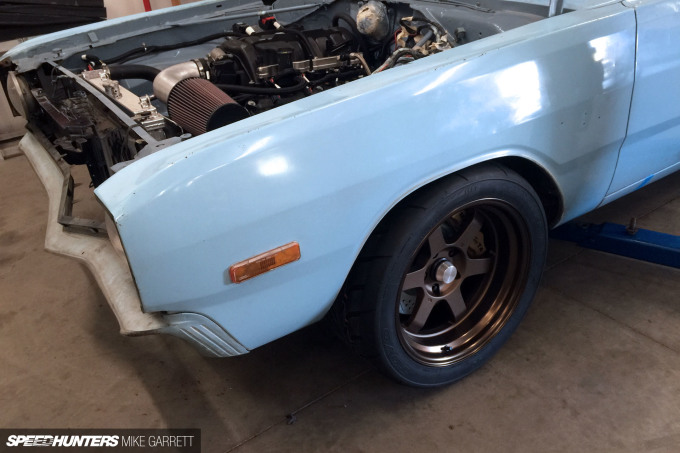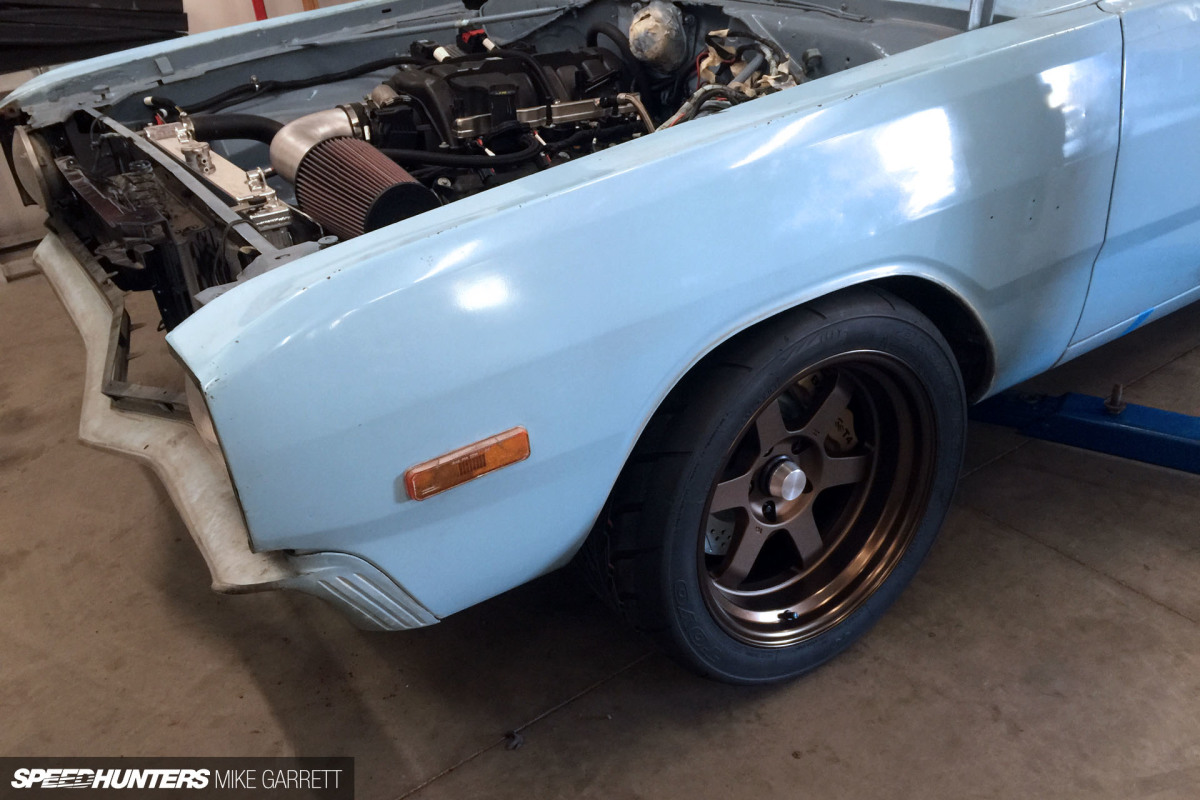 Project Yankee was never intended to be a 'stance' build, but I certainly didn't want wheels and tires sunken into the fenders. With the edge of the 255 tire sitting almost perfectly even with the fender and a very nice wheel-to-rubber ratio, I was quite satisfied with the initial look.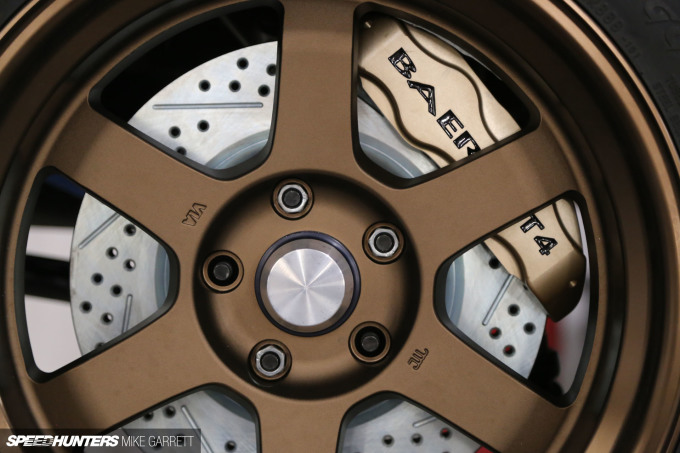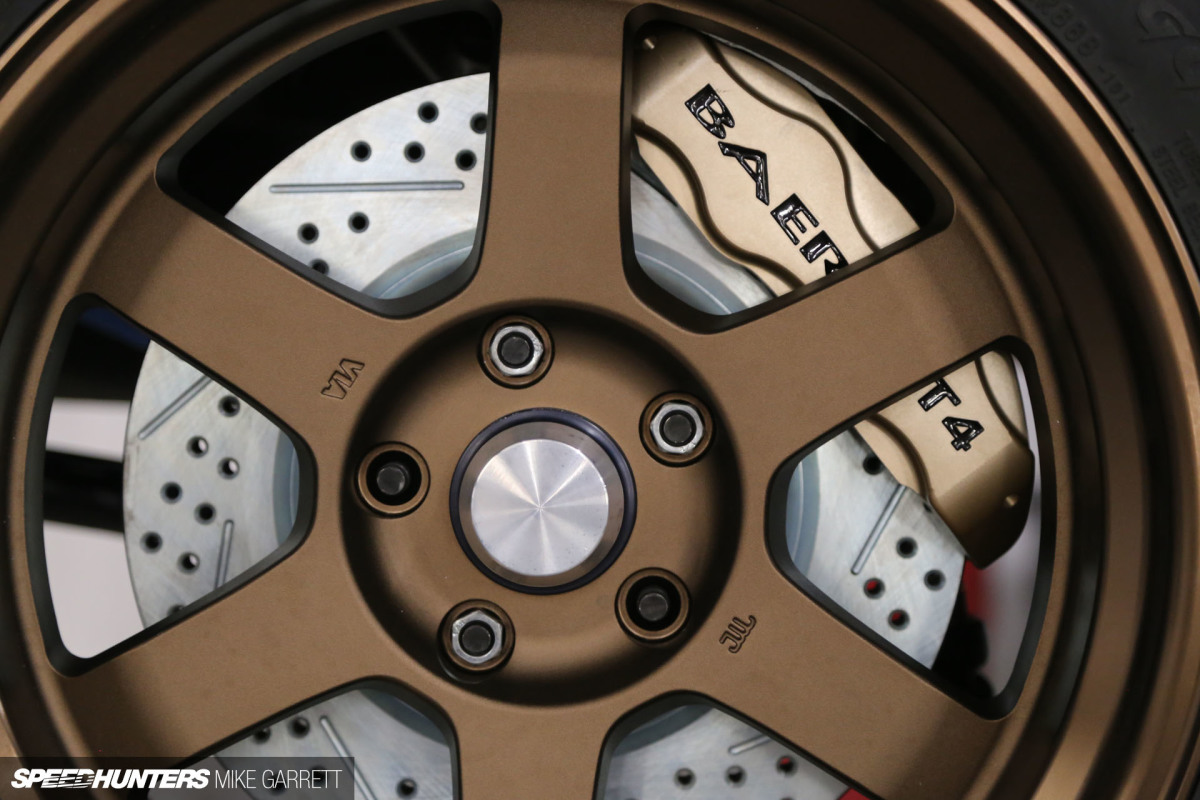 Just as important was making sure that the TE37Vs cleared the 4-piston Baer calipers up front. It's all good here as well, with plenty of room between the concave inner spoke and the calipers themselves. I'm also really digging the contrast between the bronze wheels and the Aztec Gold calipers.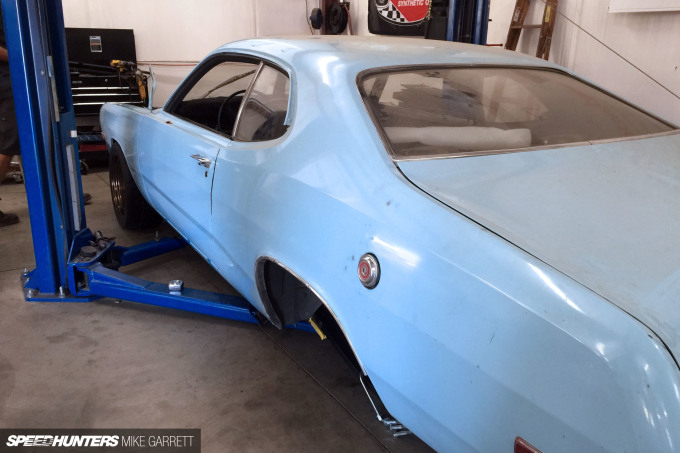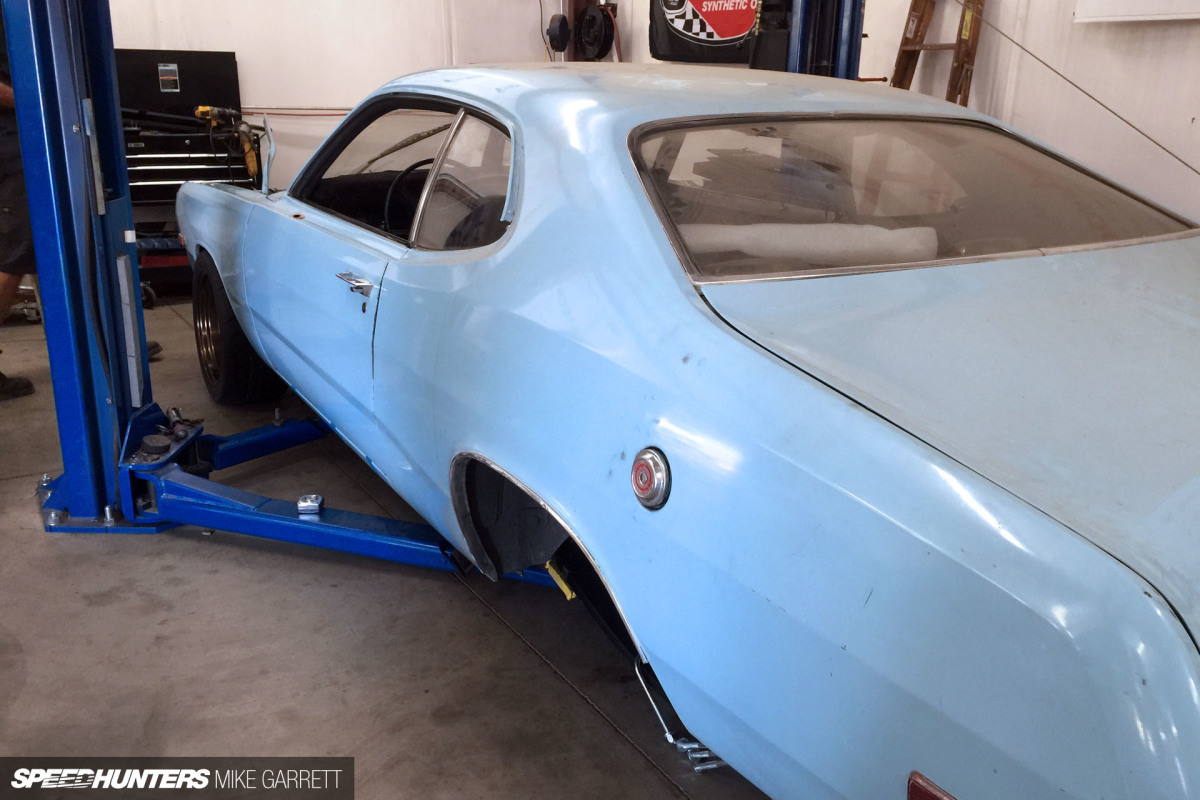 While all of this test fitting was going on up front, final assembly was happening on the rebuilt differential, axles and brakes in the rear.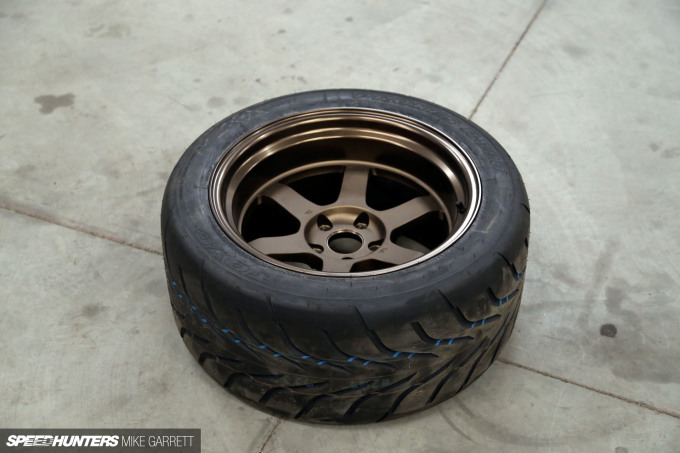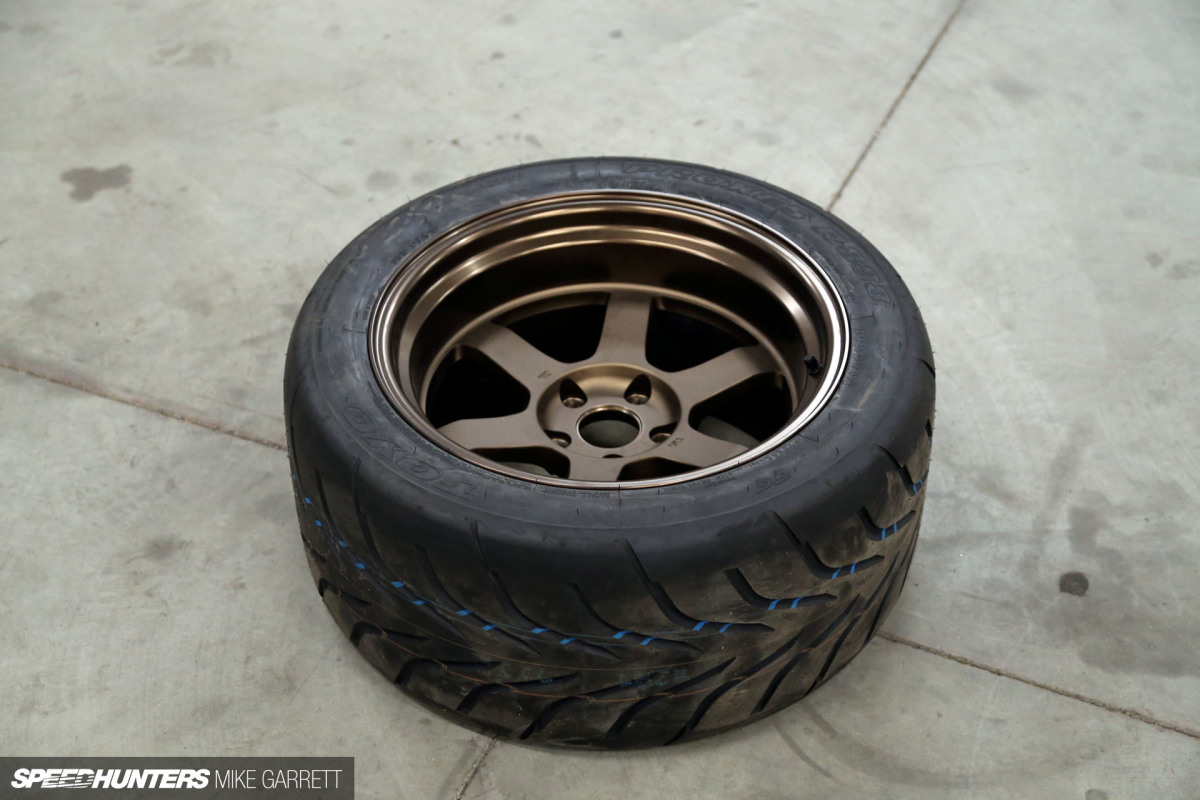 As soon as the rear end was done, it was time to do the same test for the 17x10s and 275s. The Mopar A-body platform is a bit strange in that the back has a narrower track than the front, so this needs to be considered when selecting wheels.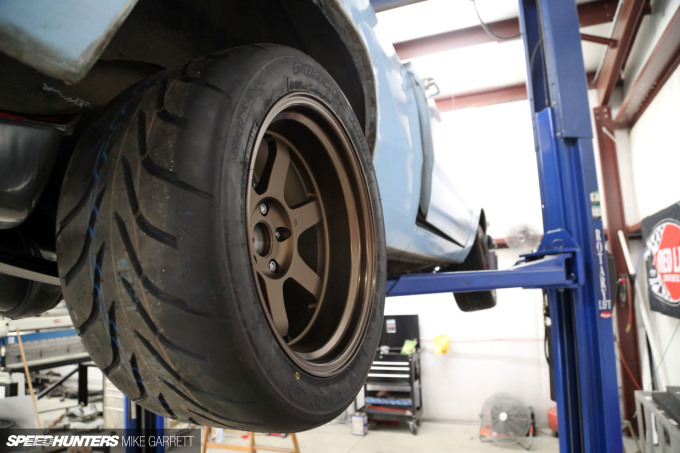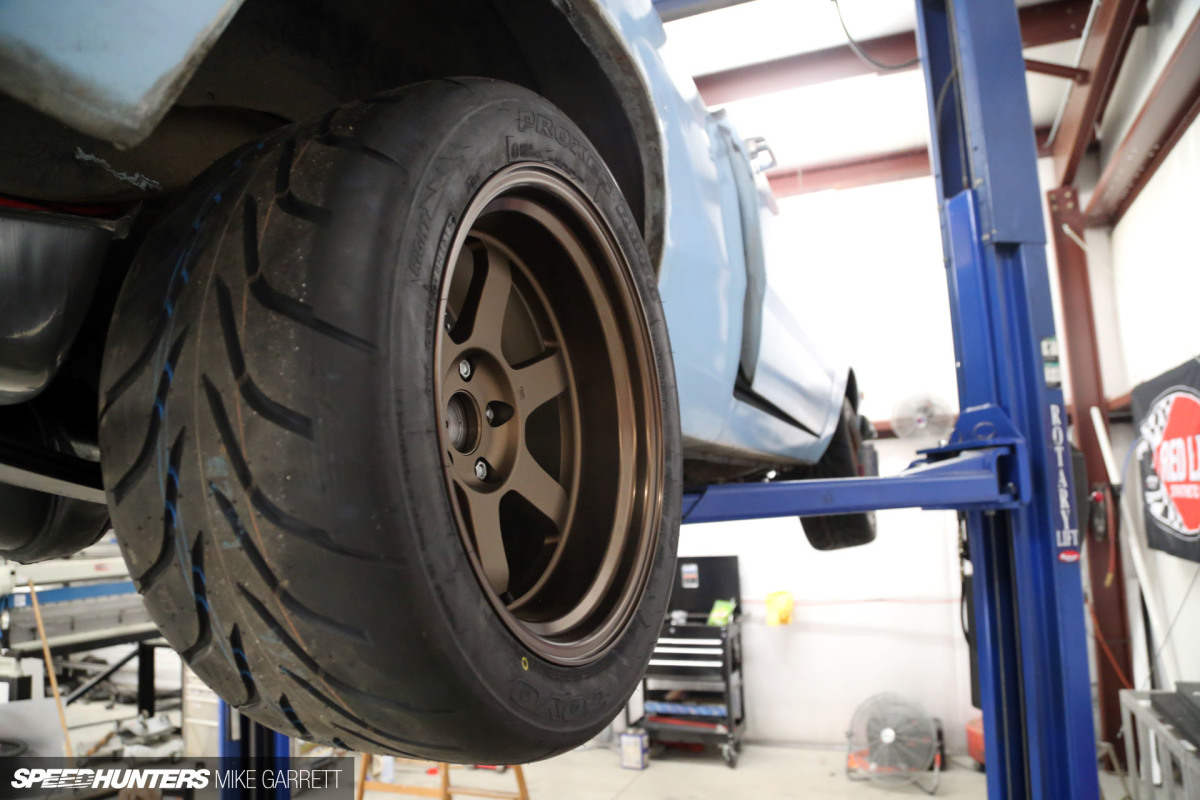 My hope was that the additional width and slightly more aggressive offset of the rear wheels would even things up nicely, and once we got them on the car that seemed to be the case.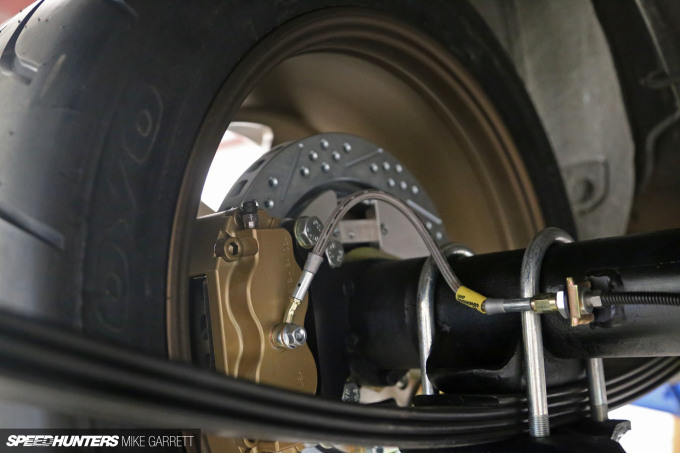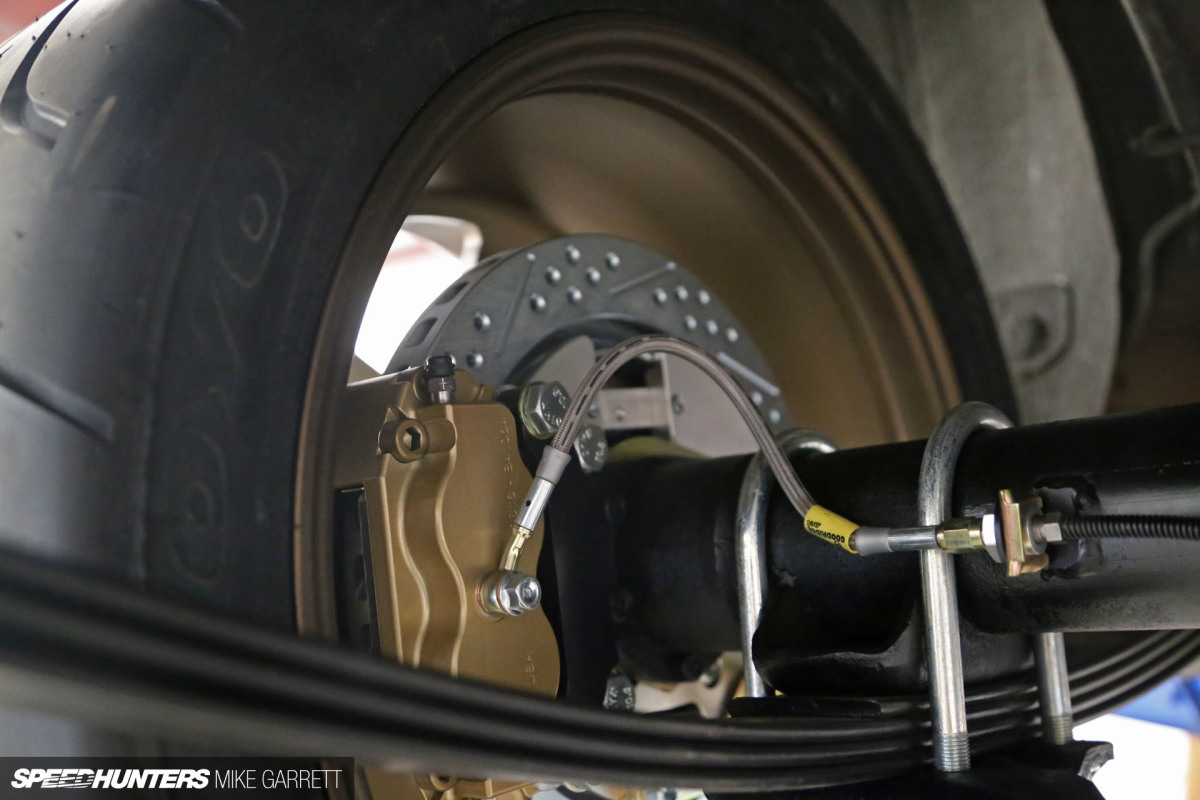 And like the front there was also plenty of brake caliper clearance with the rotors doing a fine job of filling up the space behind the spokes.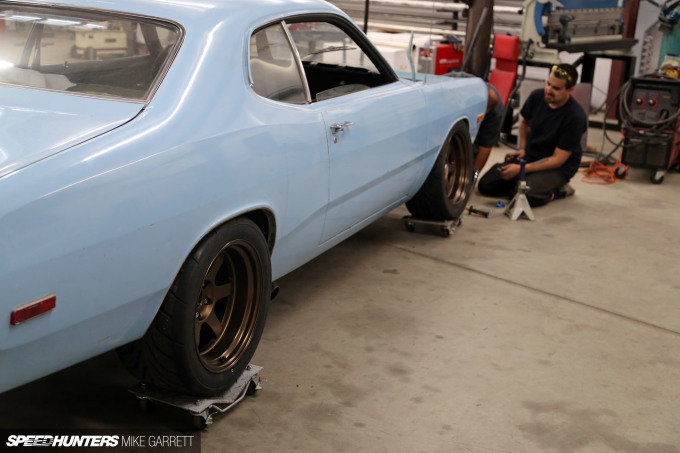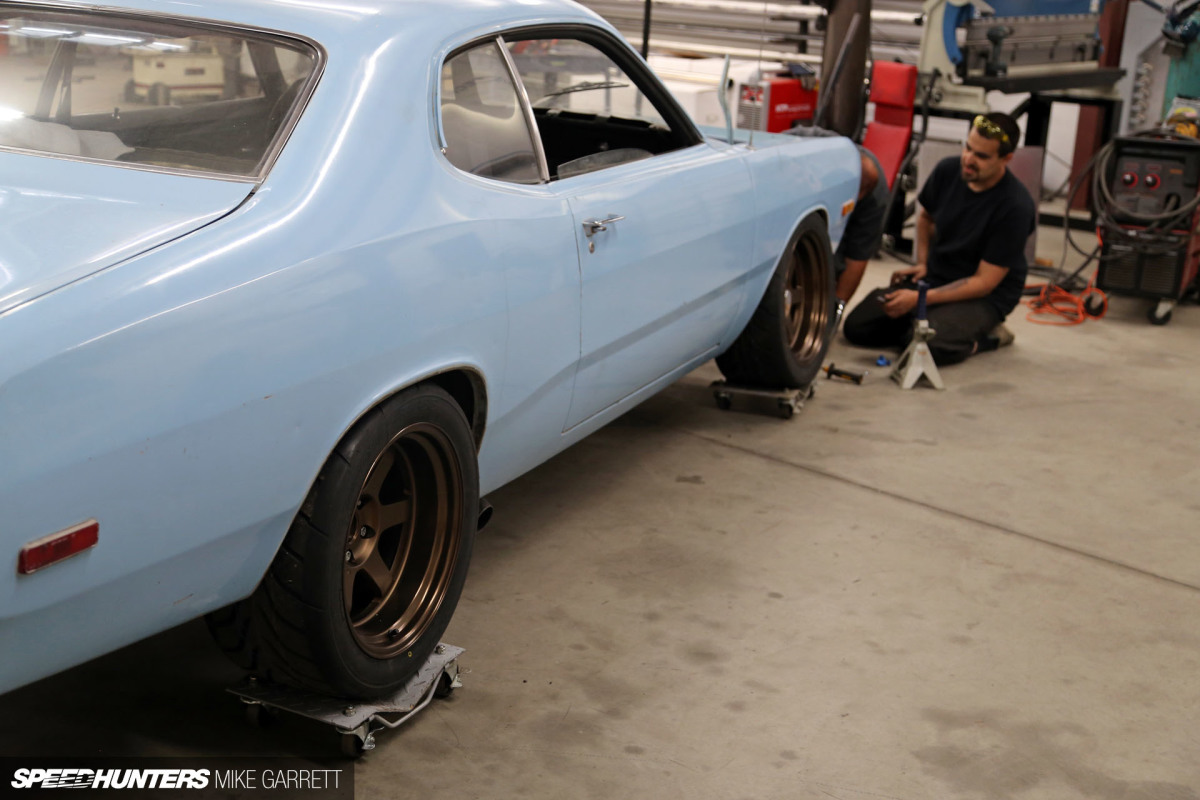 The wheels were on, and in my opinion they looked fantastic. But best of all, my fears of the 17s looking too big or out of place were quickly put to rest. I couldn't have been happier.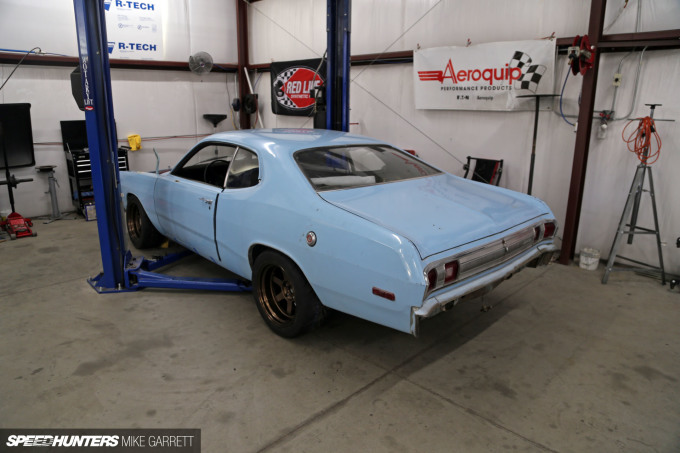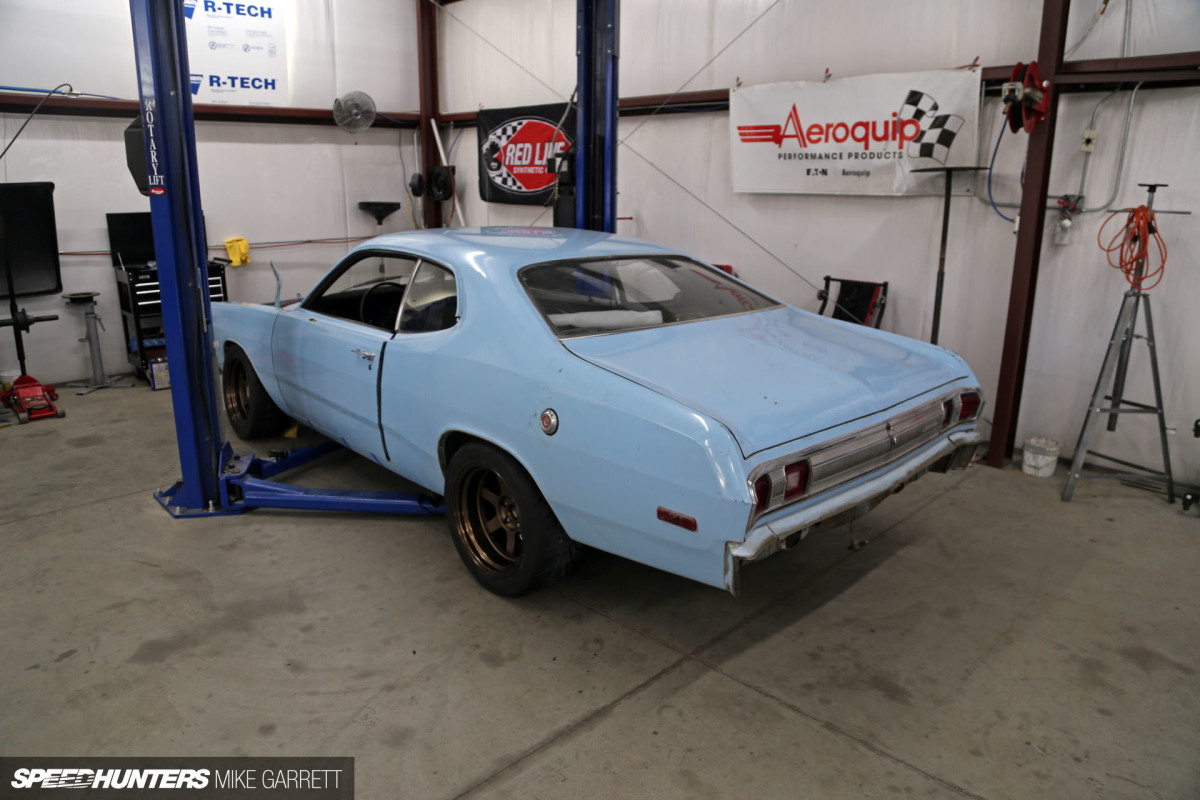 Of course, there was still some body and fender massaging needed to get the wide wheels and tires to clear everything properly once the final ride height and alignment settings were determined, and that will all be covered off in the next post.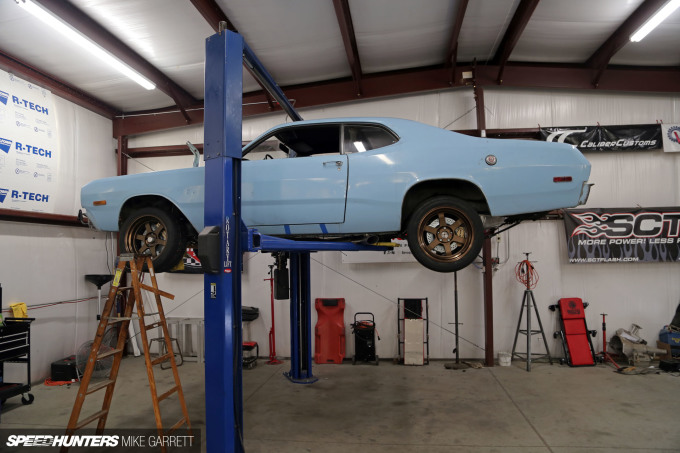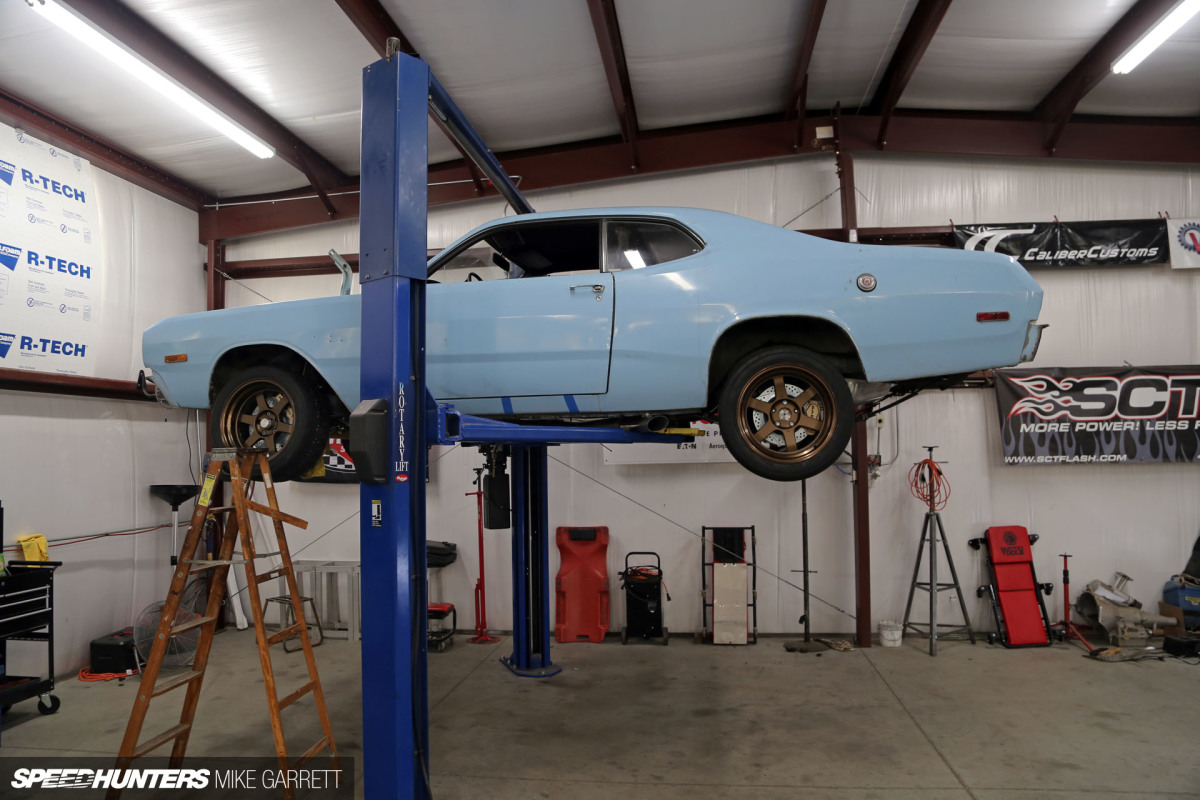 Summing things up, I guess you could say that Project Yankee's TE37Vs could be both the most obvious and the least obvious wheel choice ever.
On one hand, the TE37 is one of the most well known and popular aftermarket wheels of all time – always a safe and satisfying choice. On the other hand, trying to fit them on a Dodge from the '70s is starting to push into unknown territory – at least as far as old school muscle car purists go. But that's great, because opening minds is what this project is all about.
Stay tuned for more updates very soon as the march toward SEMA continues.
Mike Garrett
Instagram: japanifornia
mike@speedhunters.com