Go
When we last left off in the saga of my '75 Dodge Dart Sport project build, we'd just crossed a major milestone: it ran.
A car that originally left the assembly line with a 225 cubic inch slant-six engine and was later hot-rodded with a 340ci small block had been upgraded once more, this time to a 5.7-liter HEMI V8 – the same engine fitted to new Dodge Challengers.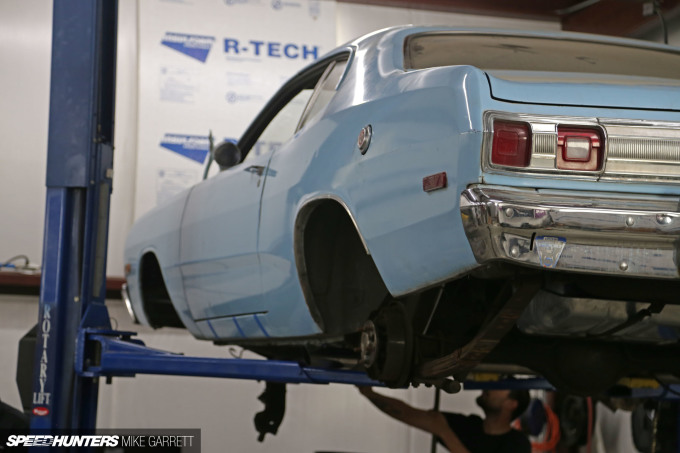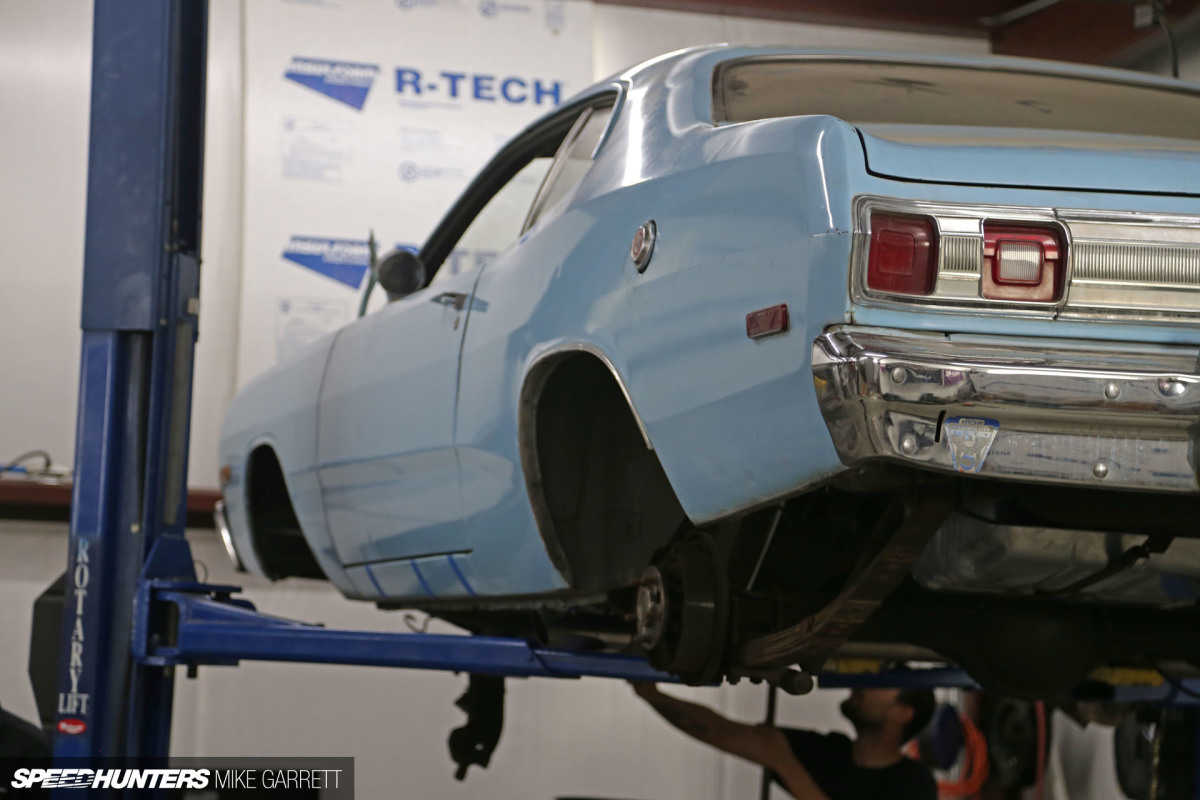 Hearing the HEMI fire to life for the first time was awesome, but there was no time to sit around and celebrate. There was still a long list of work that needed to be done before I could actually drive the car, and an even longer list of stuff to do before we can have Project Yankee ready for the SEMA Show next month.
The Dart's exhaust pipes had hardly even cooled down when the car went back up on the lift and back under the knife, this time for a whole array of differential, suspension and brake upgrades.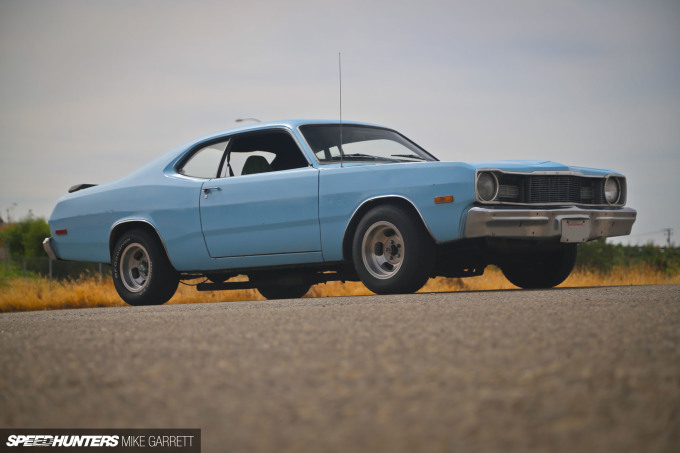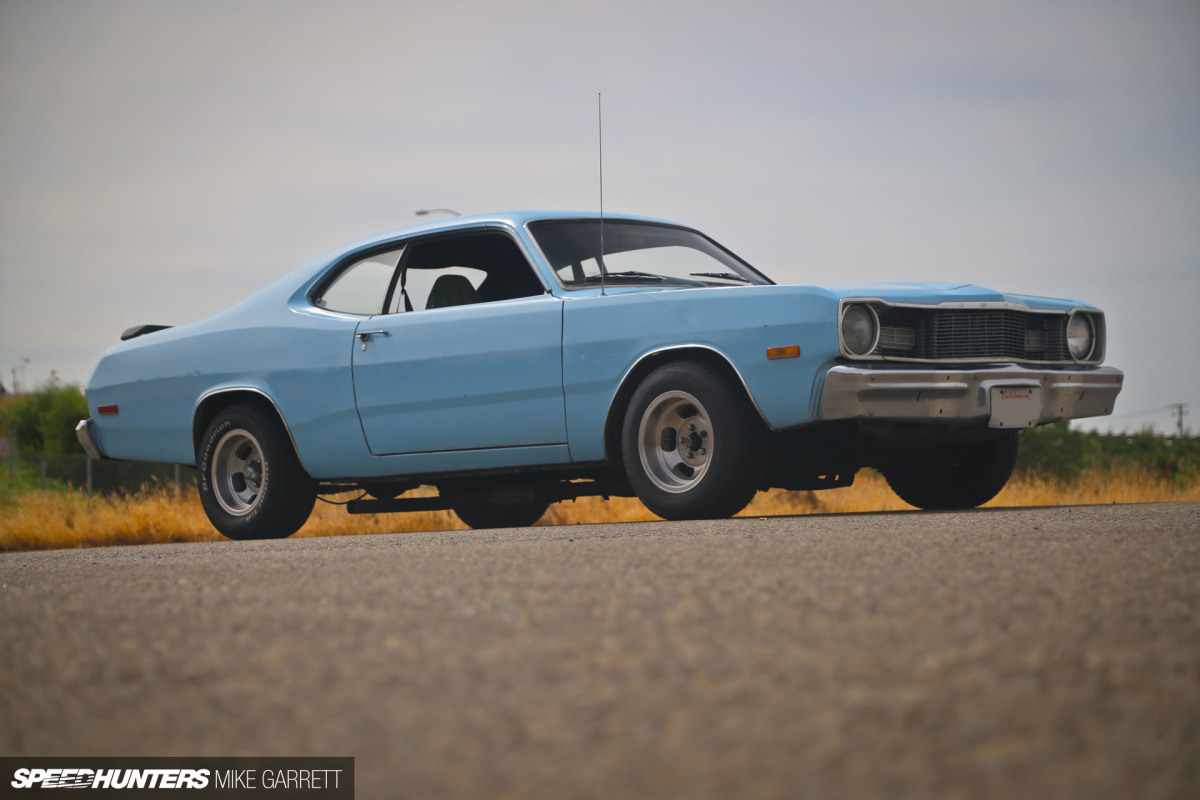 As stoked as I was to have the opportunity to drop the modern HEMI engine into the Dart's engine bay, I knew this would make upgrading the the car's supporting components that much more important. All of the parts underneath the Dart had either been installed a long time ago or had never been touched since the car was new.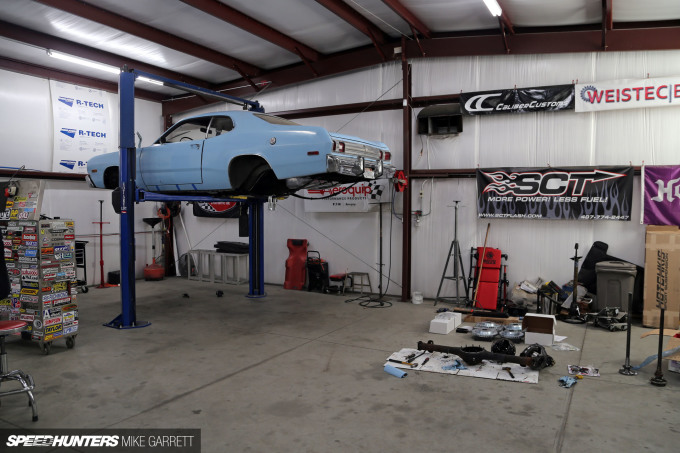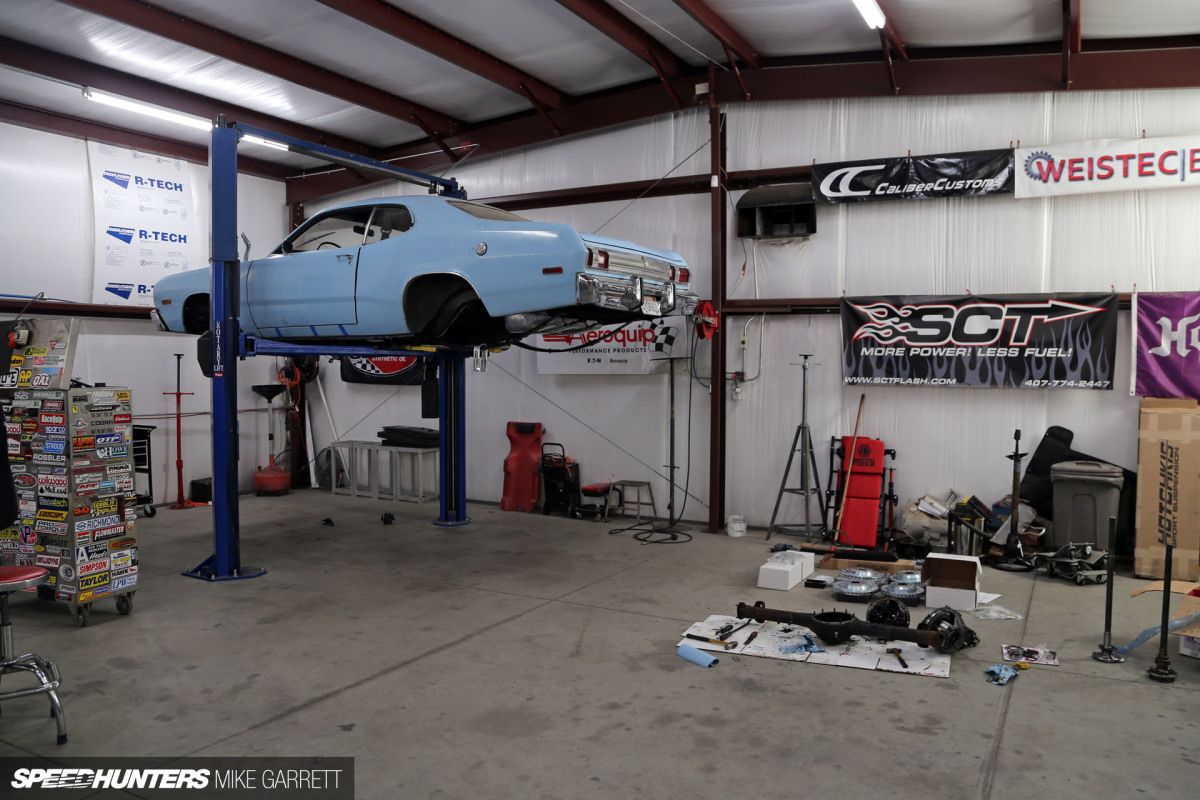 Because the 5.7-liter engine would give the horsepower and drivability of a modern muscle machine, my goal was to improve the rest of the car so it would turn and stop as well it accelerated. Or at the very least, so it would no longer scare the living crap out of me anytime I jumped on the brakes or encountered a curve in the road.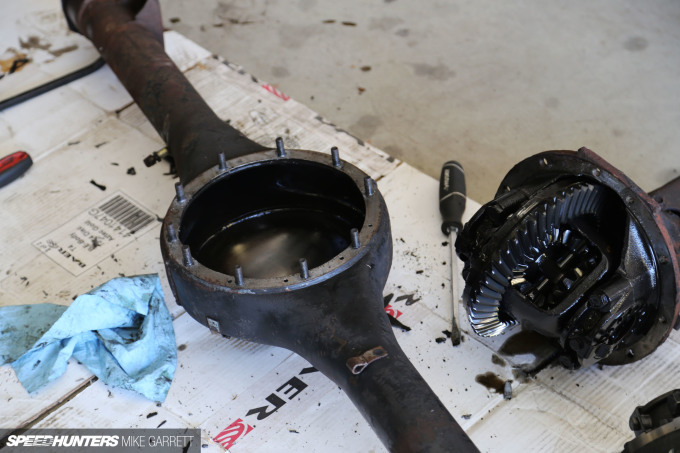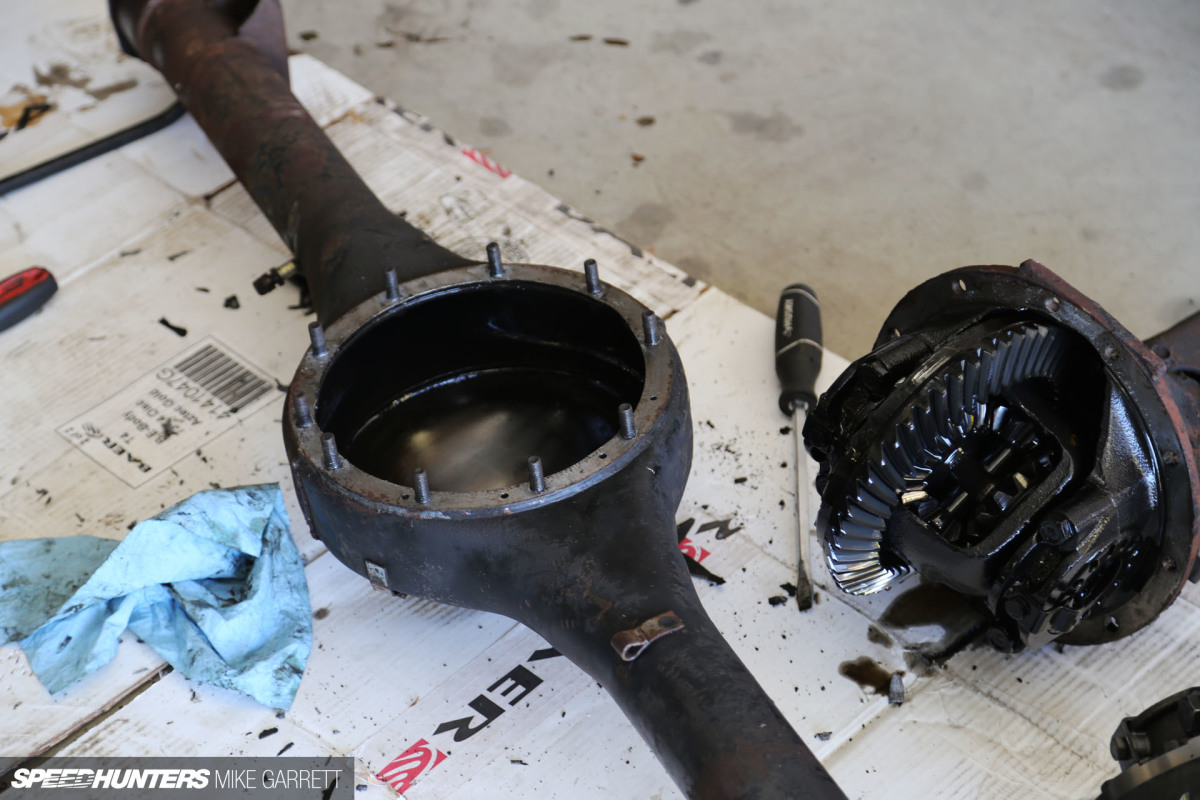 Let's start out the back…
When the Dart left the factory back in the mid '70s, it had a paltry 7.25-inch rear end that could hold the power of the stock slant-six, but probably not much more. Fortunately, when the previous owner replaced the six with a V8, he also swapped out that puny differential for one of Chrysler's stout 8.75-inch rear ends.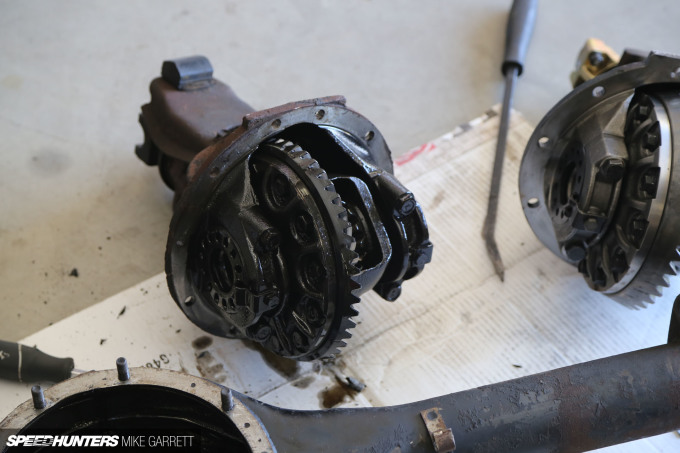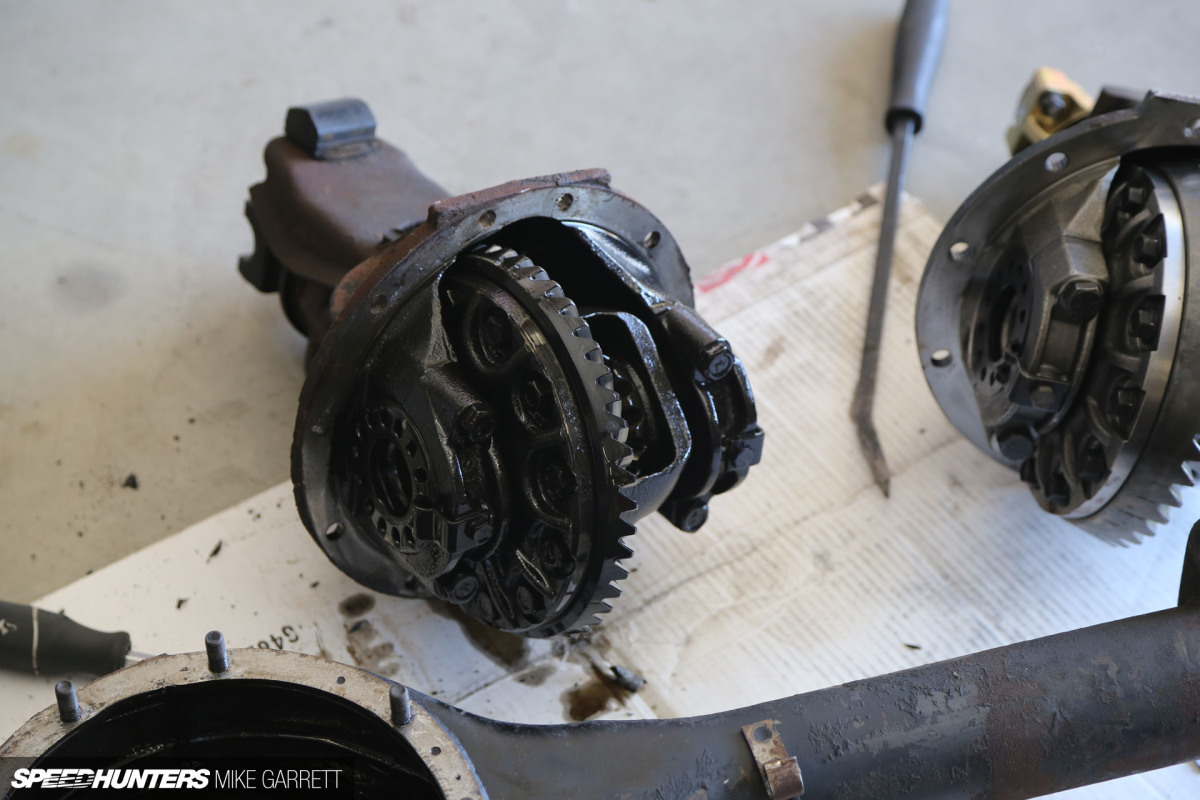 While the 8.75-inch unit would handle V8 power without exploding, the rest of the setup was not ideal by any means. The 2.76 gear ratio was good for highway commuting and not much else, and the lack of a limited slip diff was not good in terms of traction or fun factor. To put it another way, I could hardly leave this setup behind a brand new HEMI swap.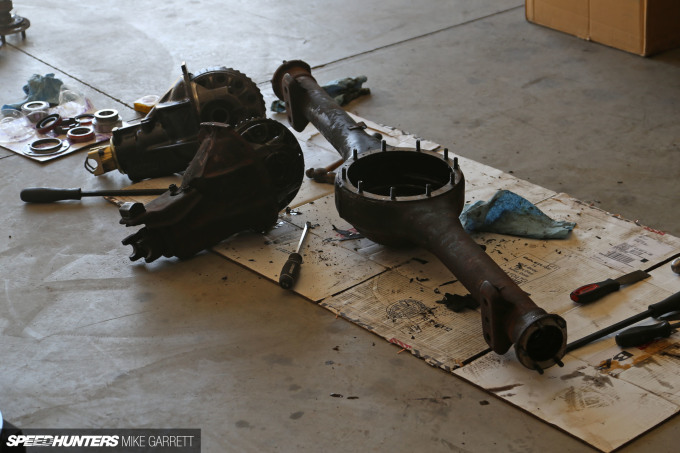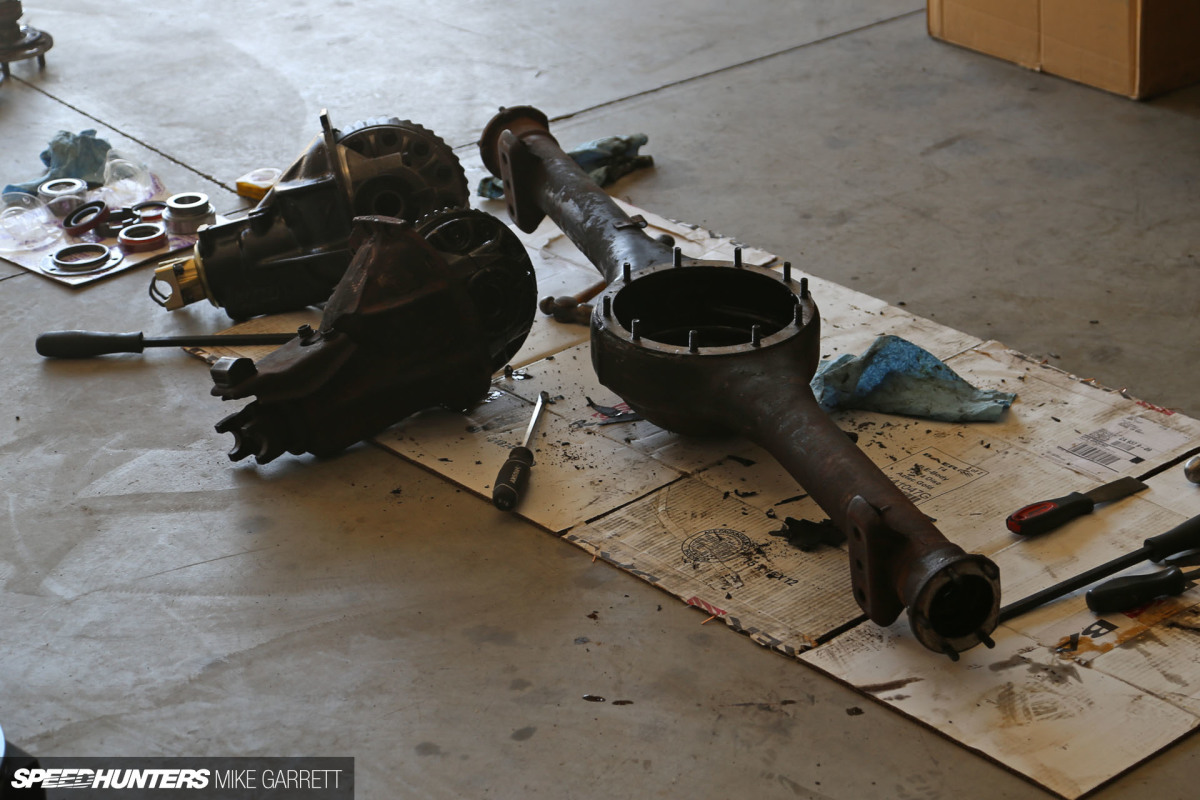 There are a couple of ways to upgrade a rear end on a solid axle American machine, be it tearing out the guts and rebuilding the stock diff or dropping in an entirely new axle housing and assembly. My solution utilizes both schools of thought.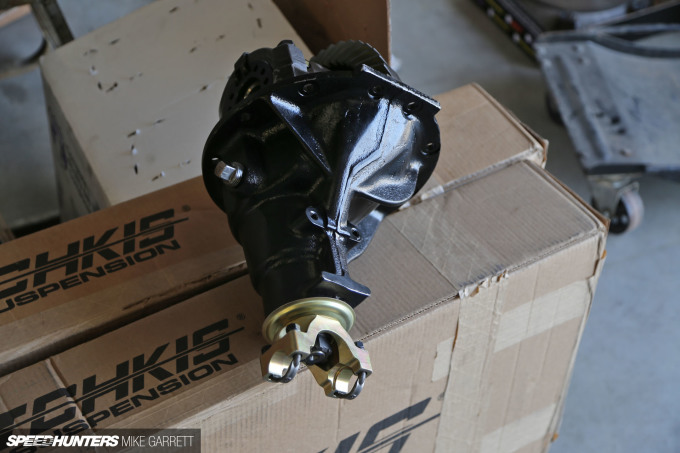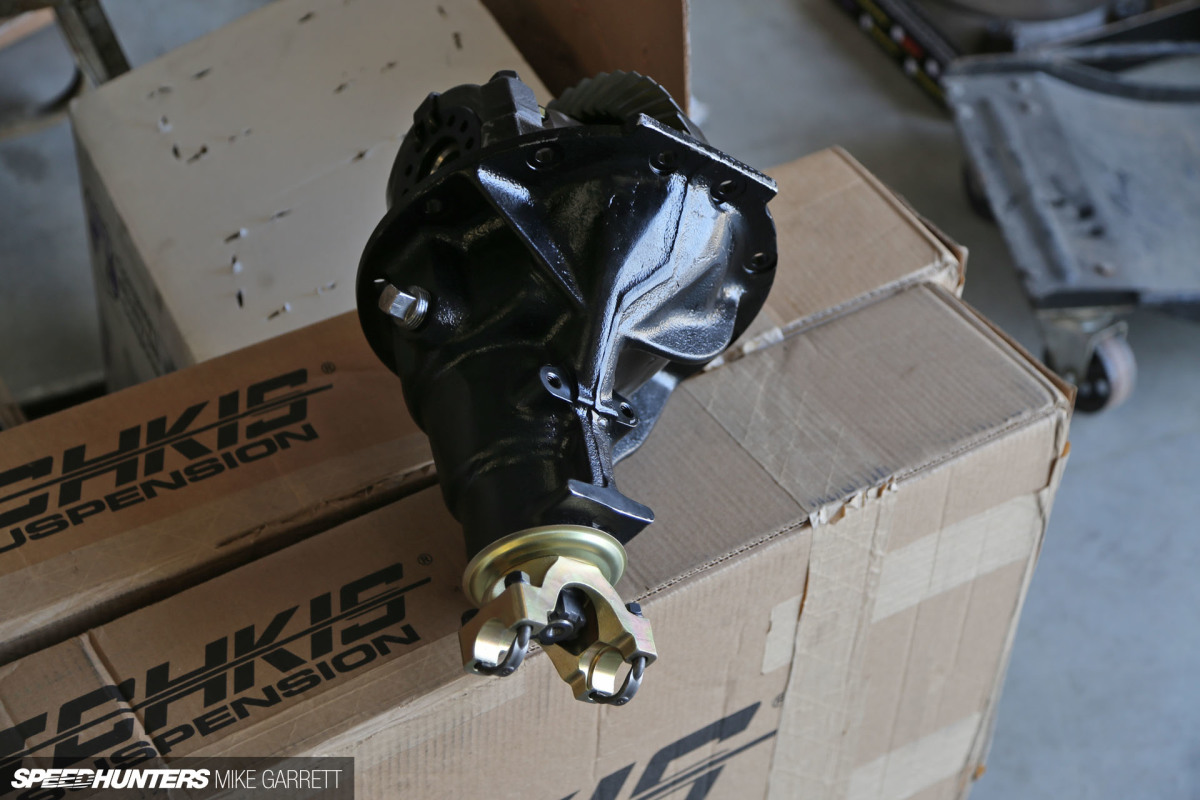 The diff housing itself is the same 8.75-inch unit that was fitted in the car when I got it, but that's about it. One of the cool parts about the 8.75-inch rear end is that center sections can be swapped out easily, and as I showed in a previous update, the folks at Yukon Gear & Axle set me up with one of their brand new drop-in assemblies, which was built to my required specs.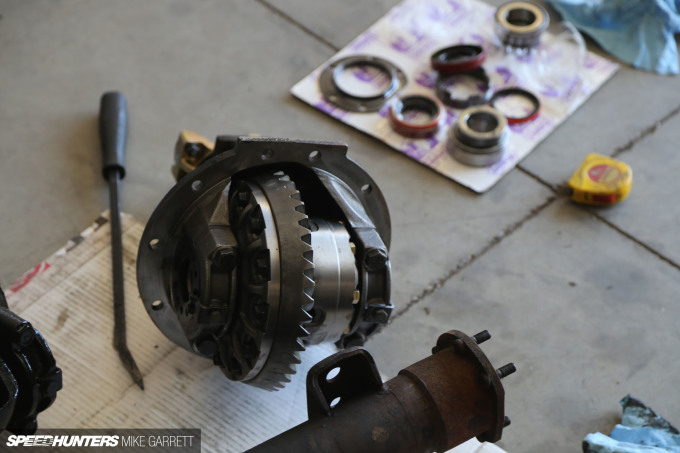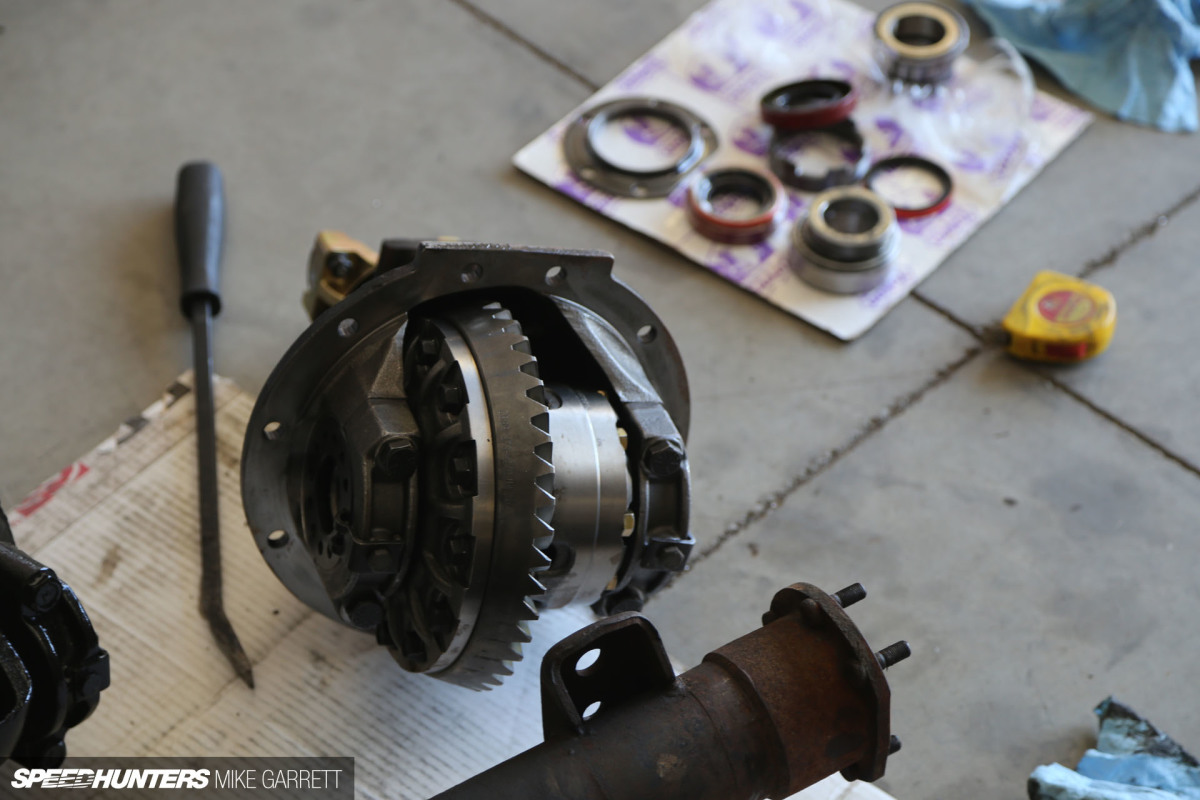 Along with a clutch-type Sure-Grip limited slip unit, the Yukon diff also came with a 3.73 ring and pinion which should dramatically improve acceleration and make the car a hell of a lot more fun. Furthermore, the overdrive fourth gear in the A833OD trans should still allow for nice highway cruising.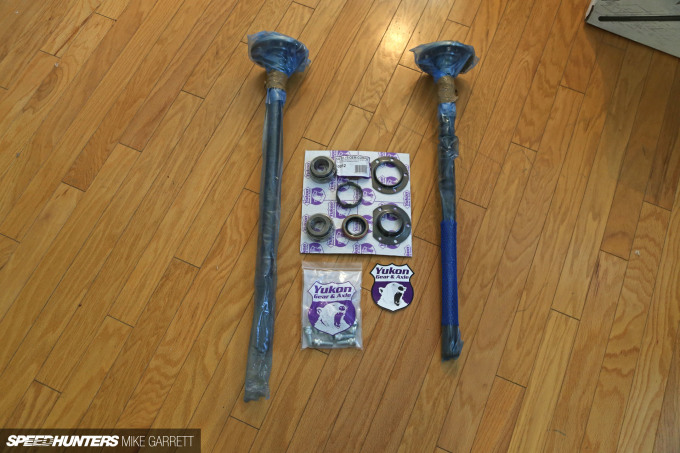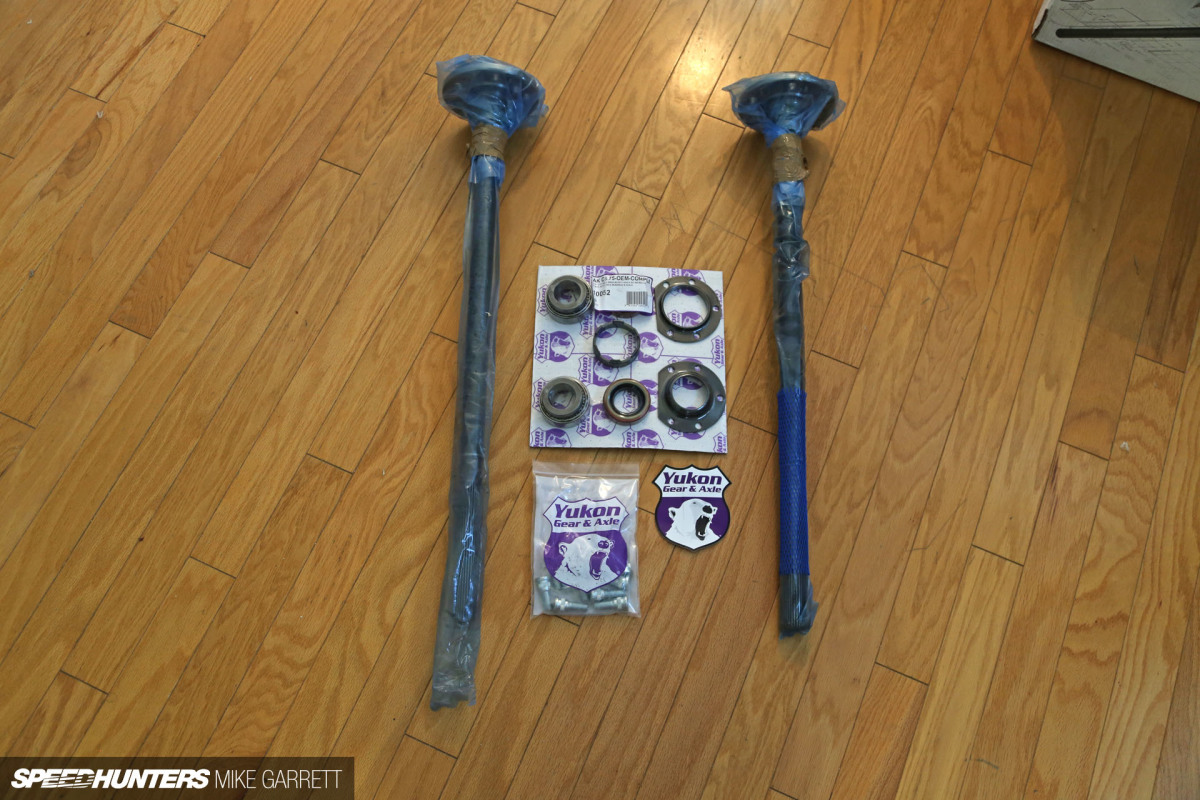 I entrusted the guys at Caliber Customs to fit the new pumpkin into my old housing along with a new pair of Yukon high performance axles to complete the package. Because I wasn't able to identify exactly what kind of car my Dart's rear end came out of, I ordered the axles a little long and had then them trimmed to make sure everything fit perfectly.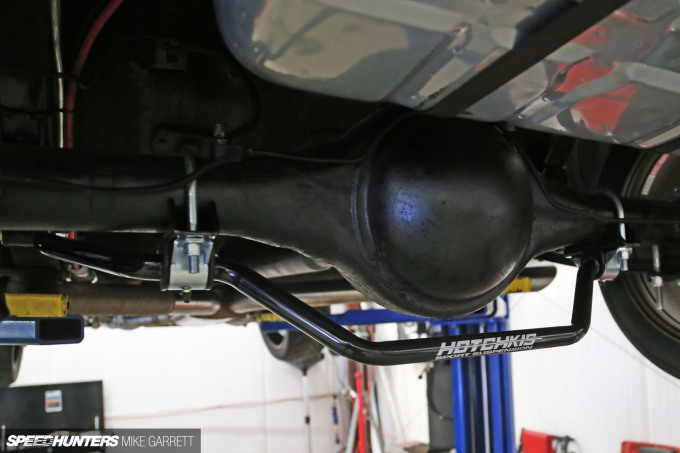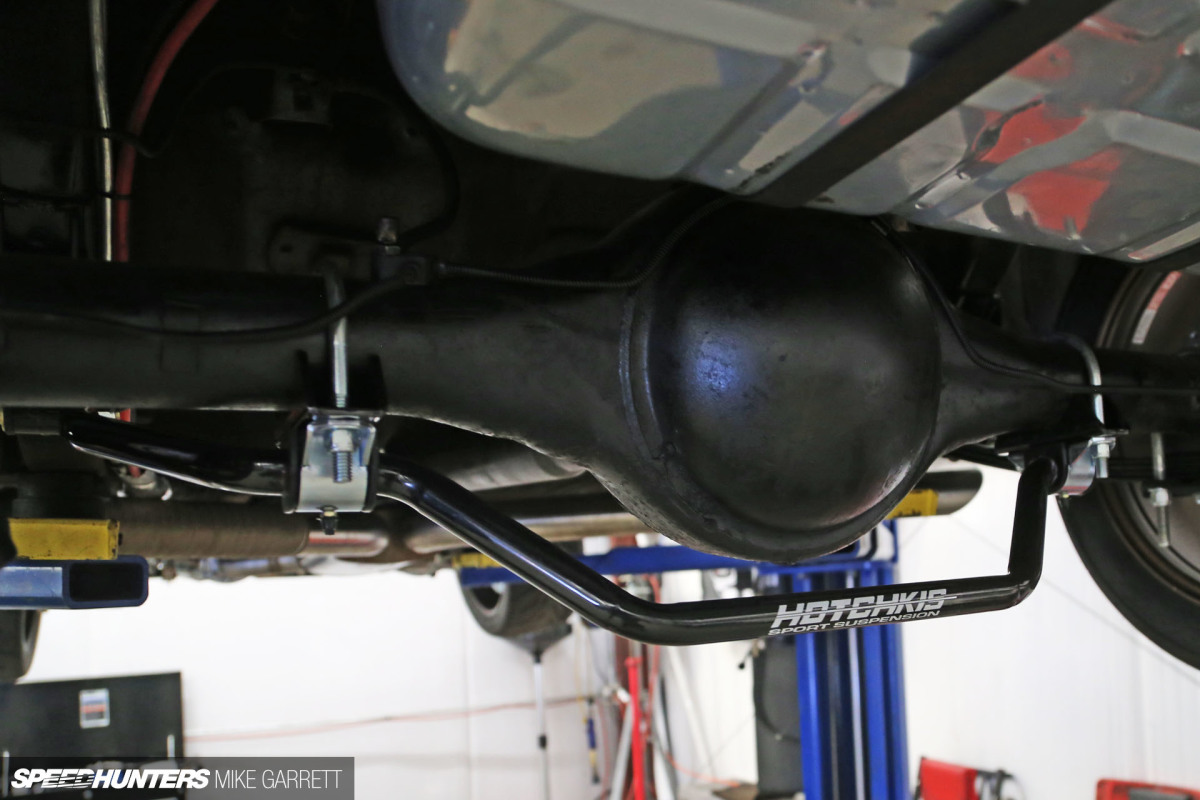 I'll have to wait for some more detailed impressions on the traction and gearing once I have the car on the road, but I'm expecting a massive improvement over what used to be in there. Here's a look at the freshly rebuilt and repainted rear axle fitted back into the car. I'm sure you've noticed the big sway bar there, and that brings us to our next chapter.
Turn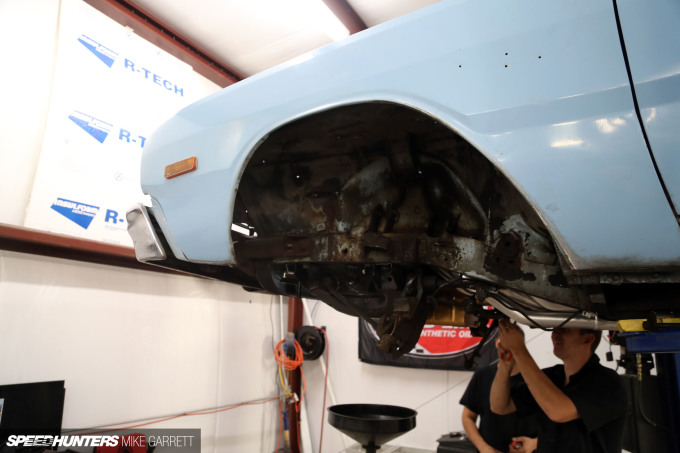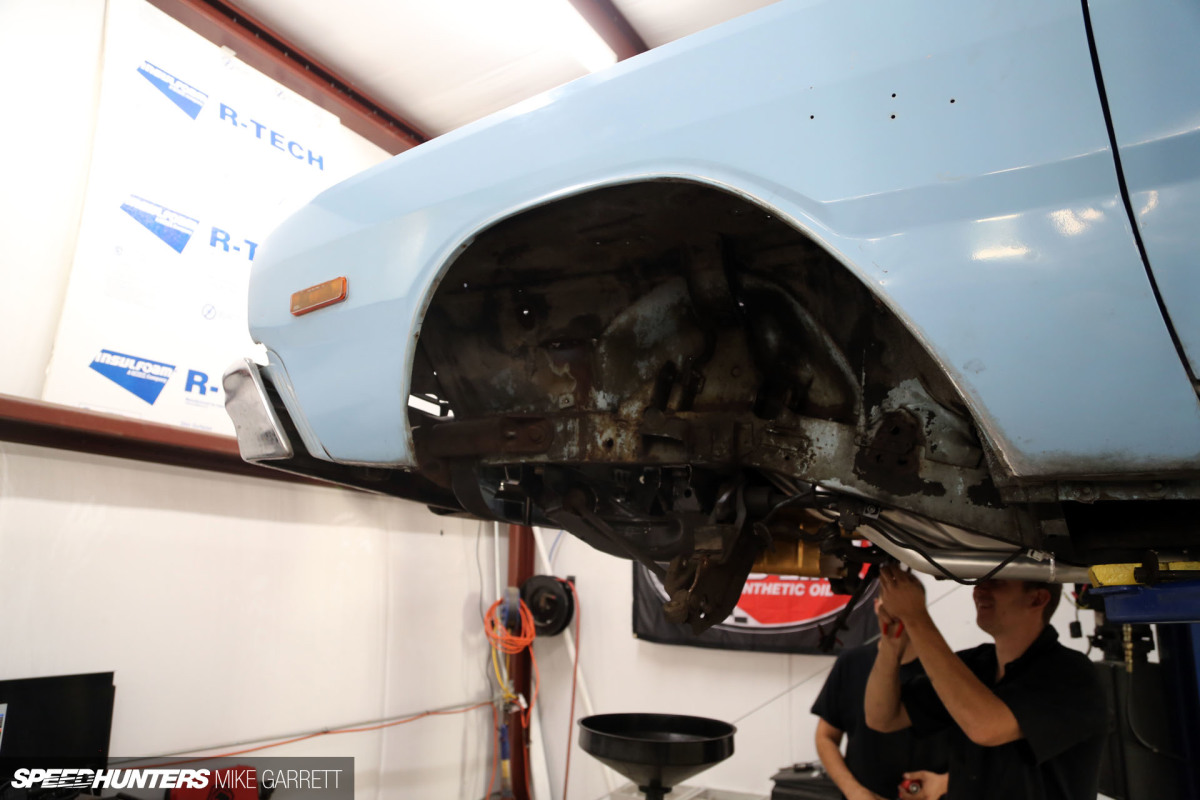 Much like the rear end, the Dart's suspension was another area that was in need of major attention. For many vintage Mopar owners, upgrading the suspension means setting it up for better launches at the drag strip, but Project Yankee isn't destined to be a quarter mile car.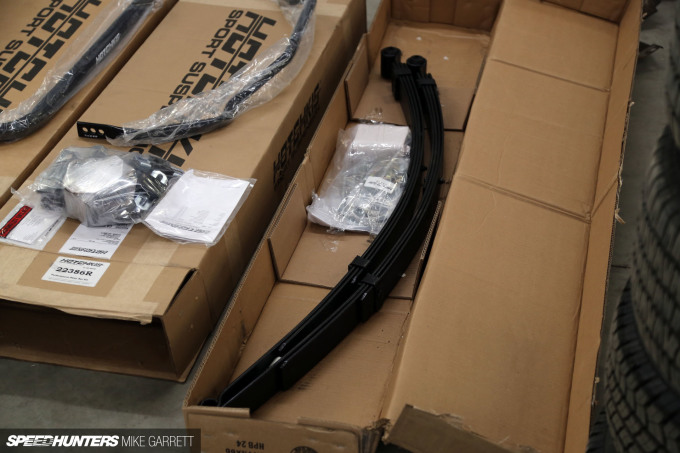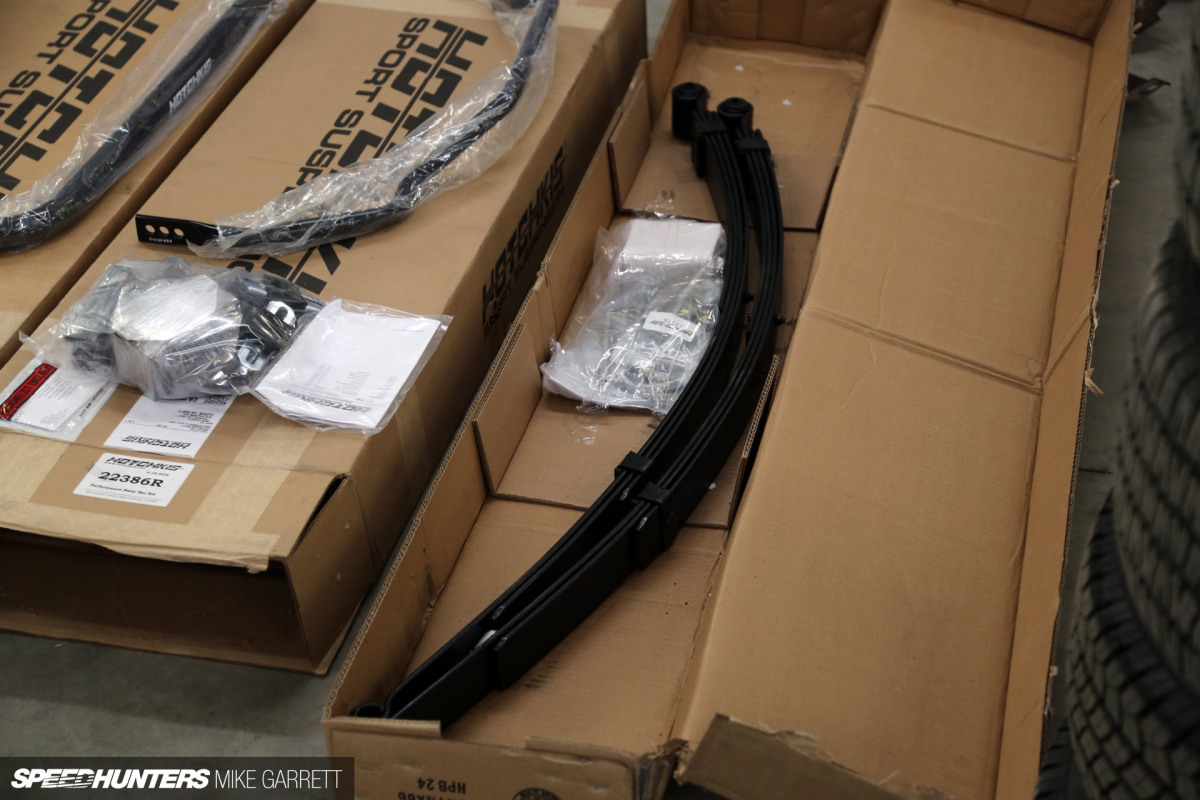 Thankfully, there are plenty of options out there for those who want to make their vintage Mopars handle better. While some owners choose to dramatically alter their factory suspension with full coilover conversions and other radical overhauls, I wanted to stay realistic both in terms of my budget and the amount of time and fabrication needed for installation. That's where Hotchkis Sport Suspension comes in.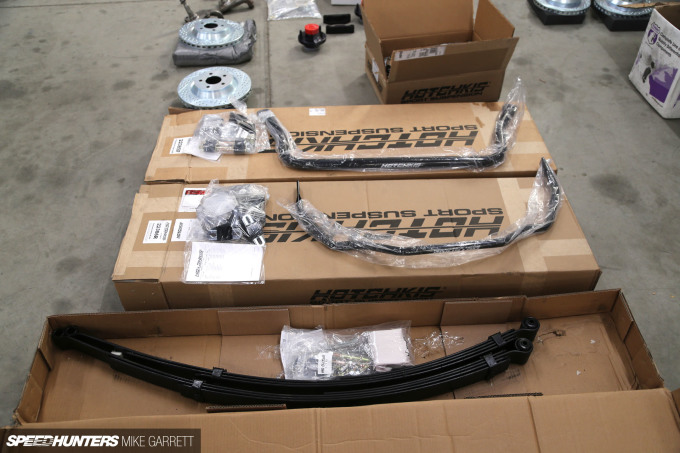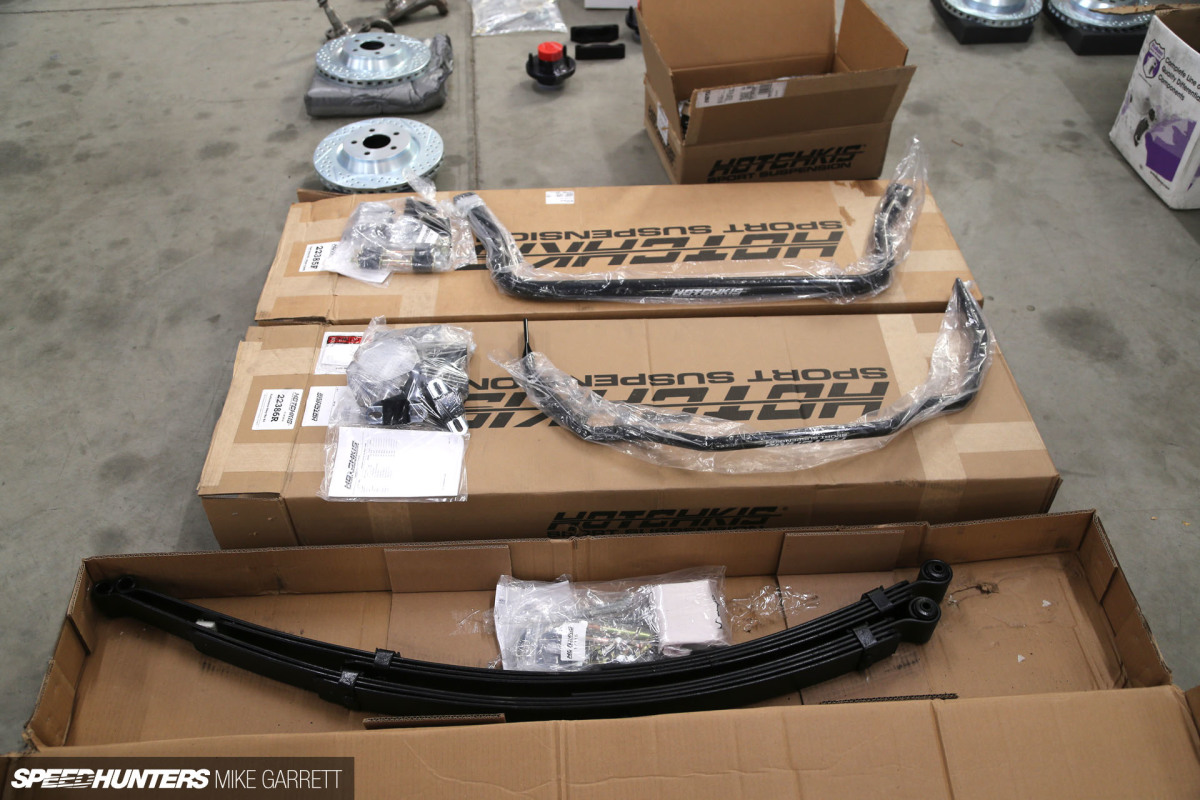 As it turns out, the old school leaf springs and torsion bars can be made to work pretty damn well, something I learnt first-hand on a few occasions while driving Hotchkis suspension equipped Mopars at track days and test sessions at Willow Springs. Hotchkis has a Total Vehicle System kit made specifically for the '67-'76 A-Body, and it comes with a number of components to get these things handling less like wallowing old muscle cars and more like sports cars, all while retaining the elements that make vintage Mopars so unique.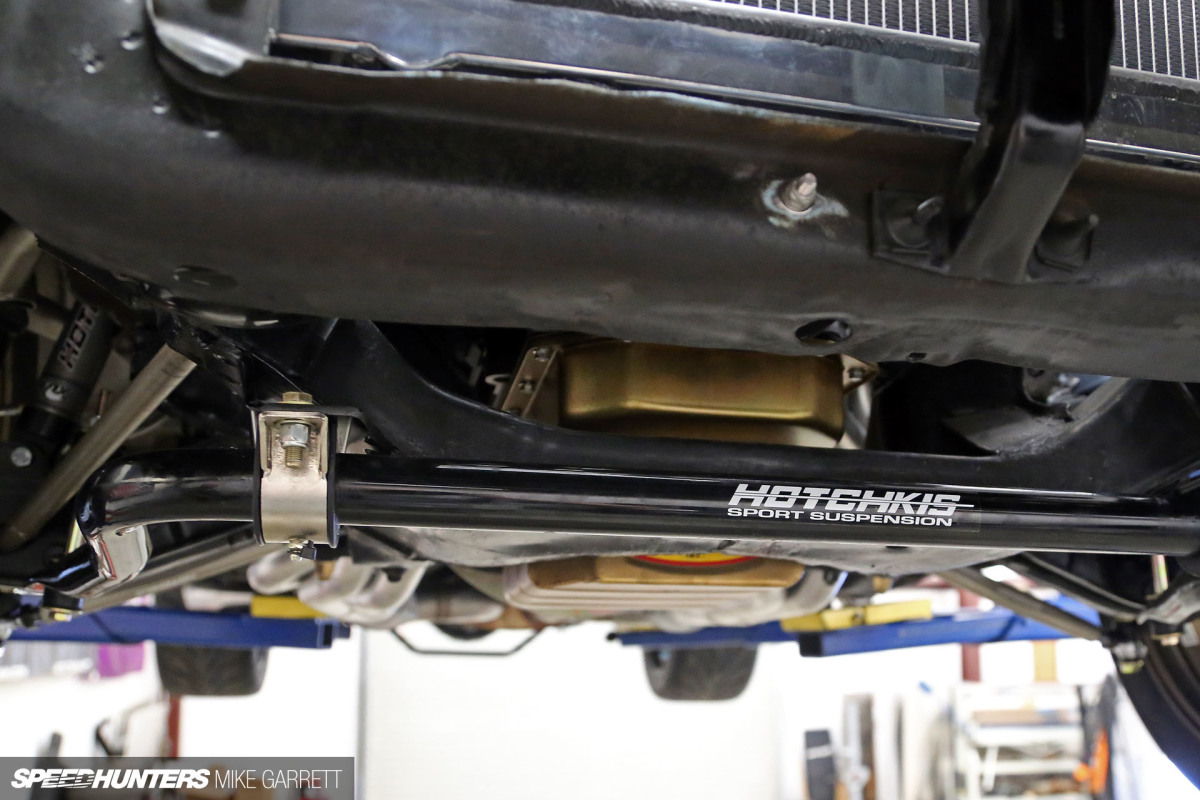 For starters, the TVS kit includes sway bars for the front and rear at 1.25-inch and 1-inch thick respectively. Considering the fact that my car didn't come with a front sway bar let alone a rear one, this should make for a big decrease in body roll while vastly improving overall control.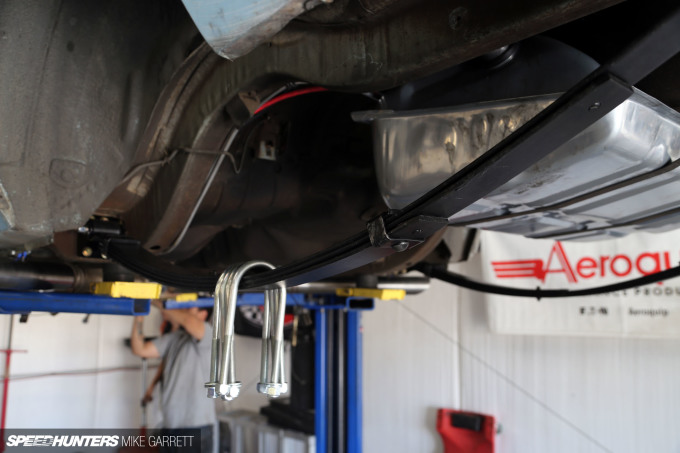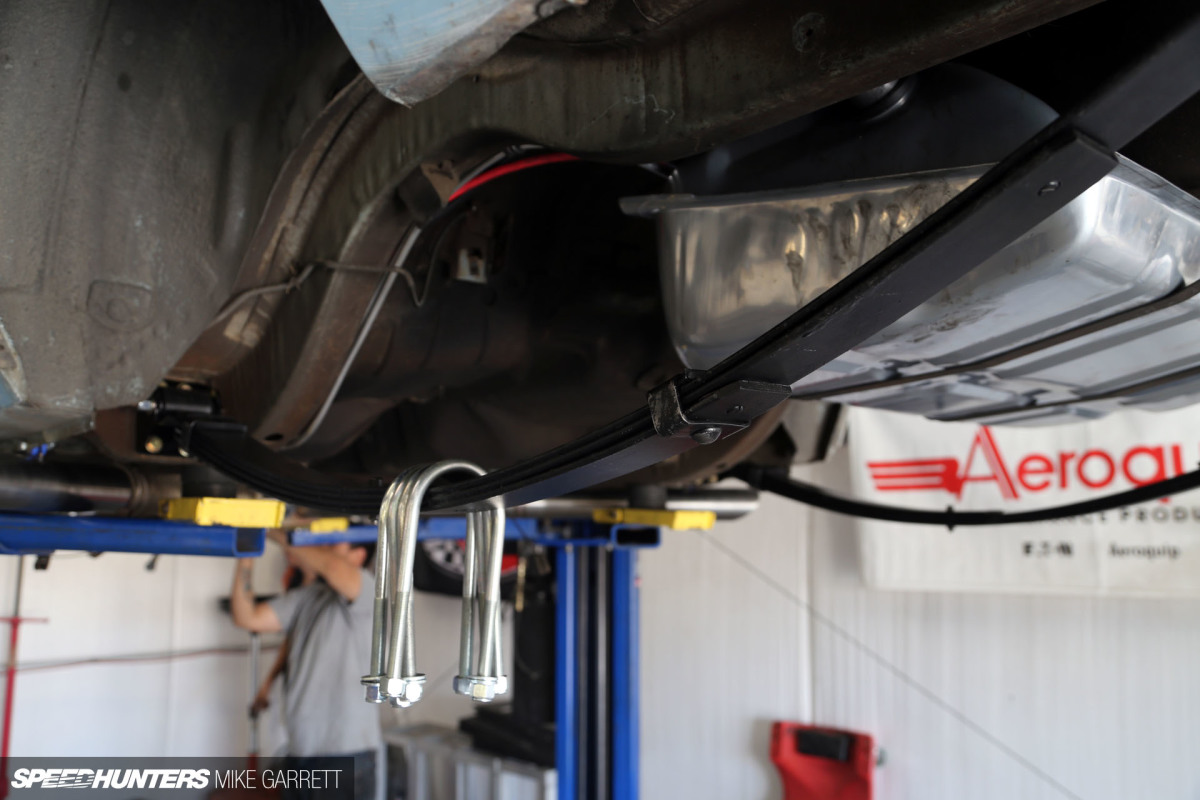 Out back, the kit also comes with a set of geometry-corrected 130lb/inch rear leaf springs to replace the saggy original ones that have been in the the car for decades. The result should again be more controlled motions, less weight and a more aggressive ride height.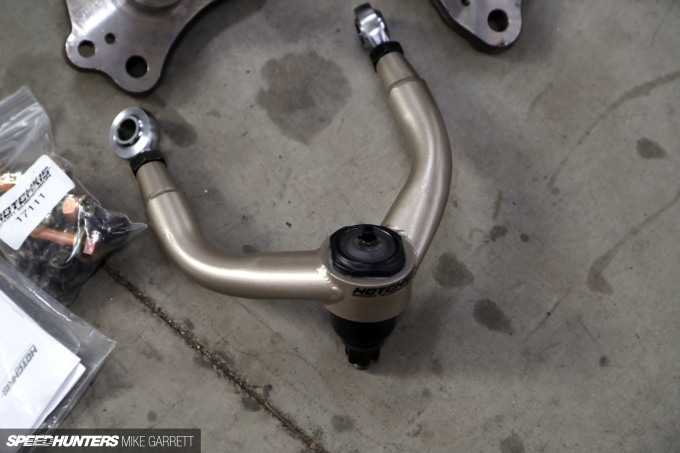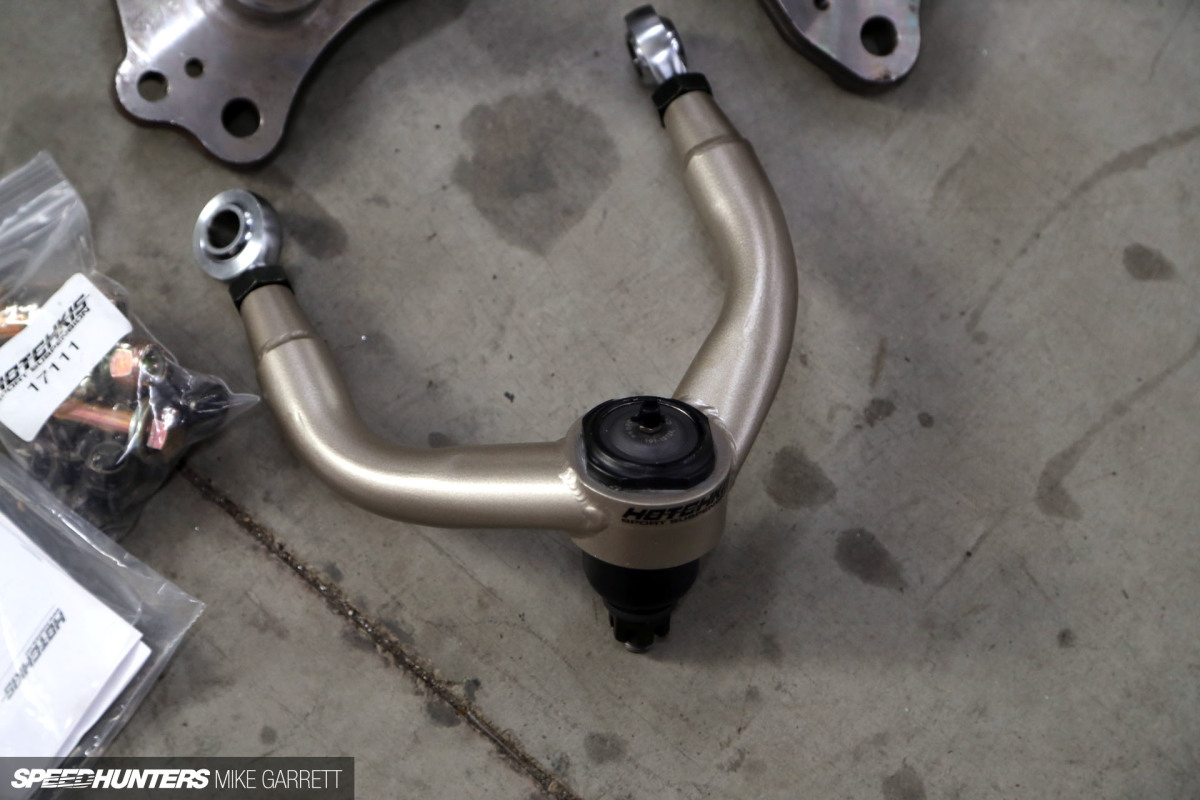 Complementing the new springs in the rear are a pair of Hotchkis' geometry-corrected tubular upper control arms for the front.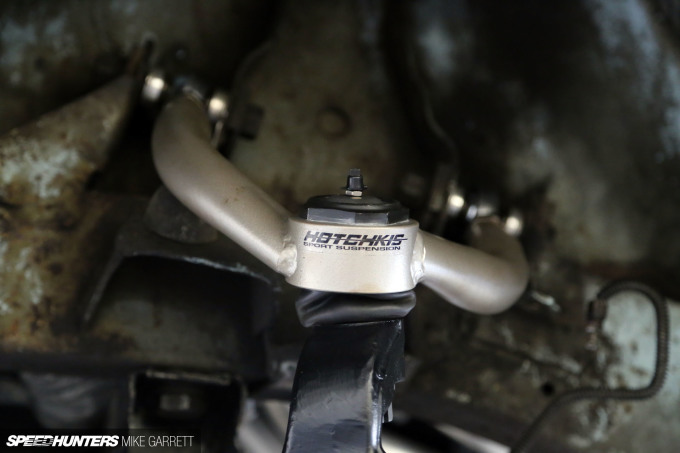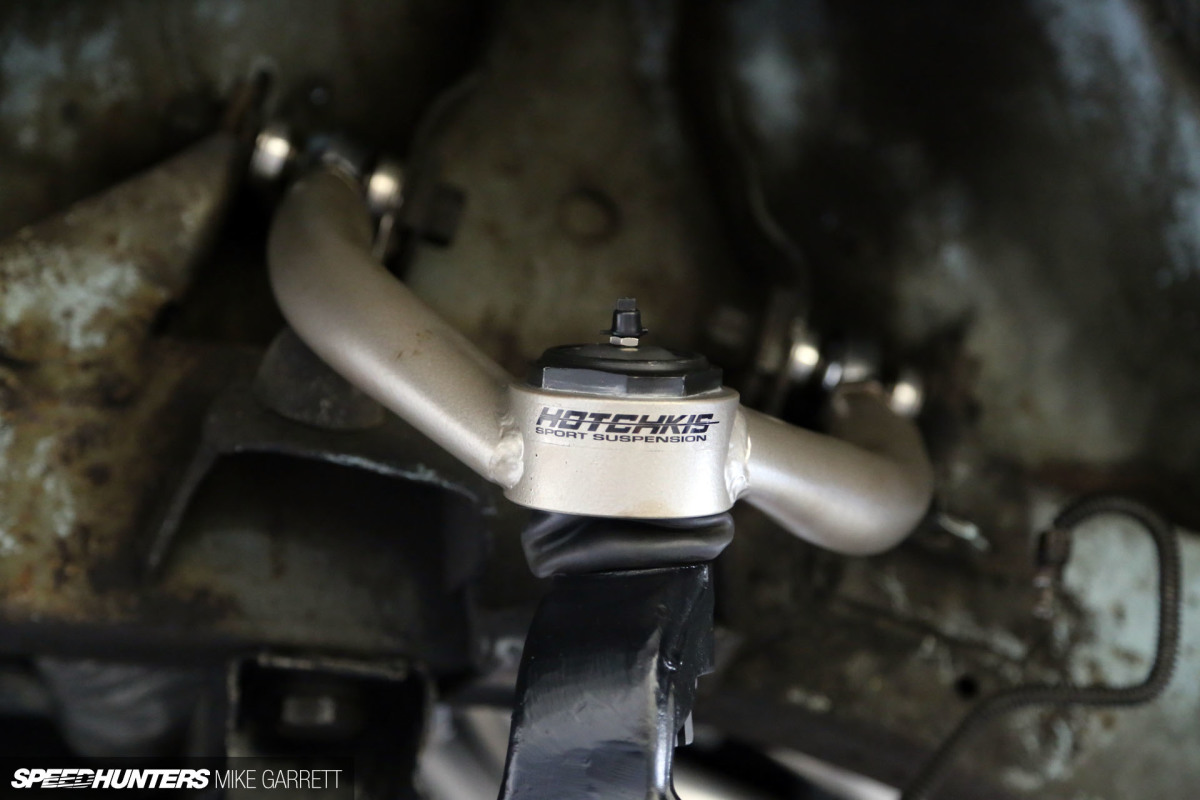 The new UCAs save a lot of weight compared with the stock ones we pulled off, but more importantly, Hotchkis engineered them to have increased caster control and improved camber control and adjustment. That's something that will be very important when we get to fitting the new wheels and tires.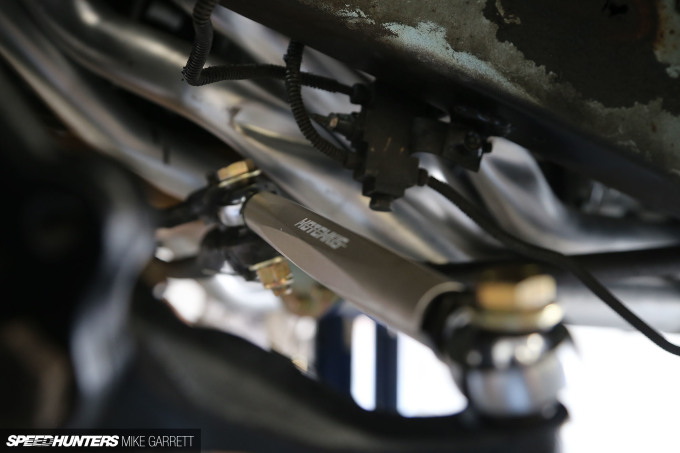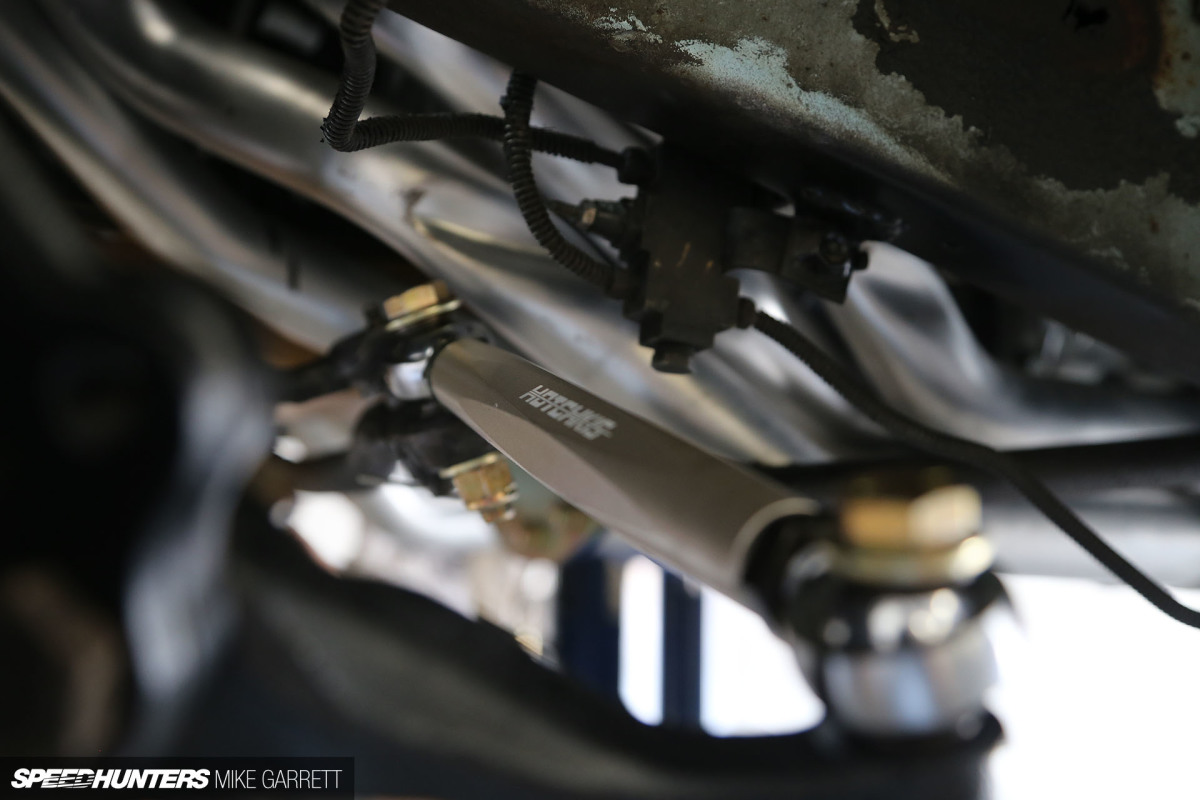 Rounding out the Hotchkis front end upgrades are adjustable steering rods and adjustable strut rods to further improve steering response and help rid the car of bump steer.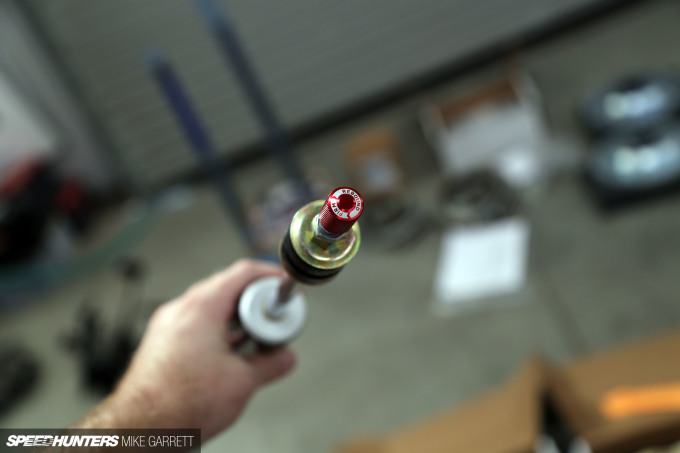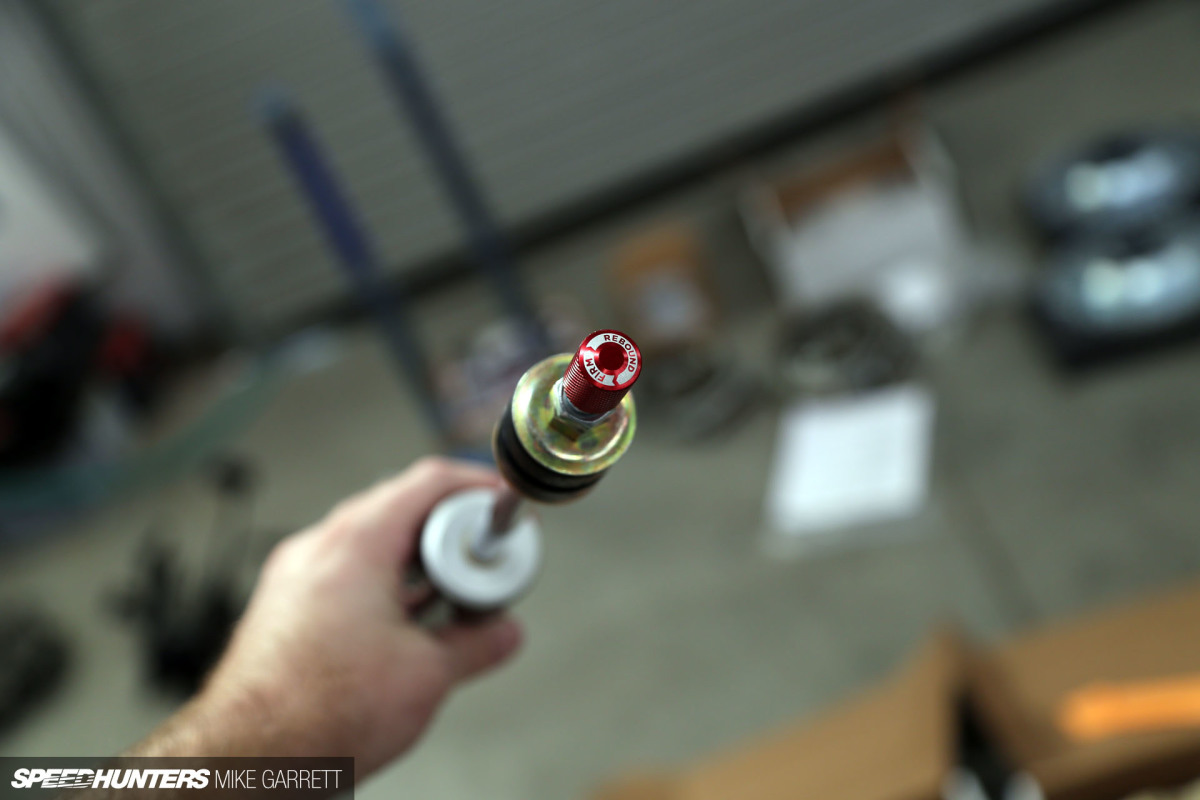 Bringing everything together in the handling department is a set of Hotchkis APS series adjustable shocks for the front and rear, which are engineered for perfect harmony with the rest of the TVS upgrades.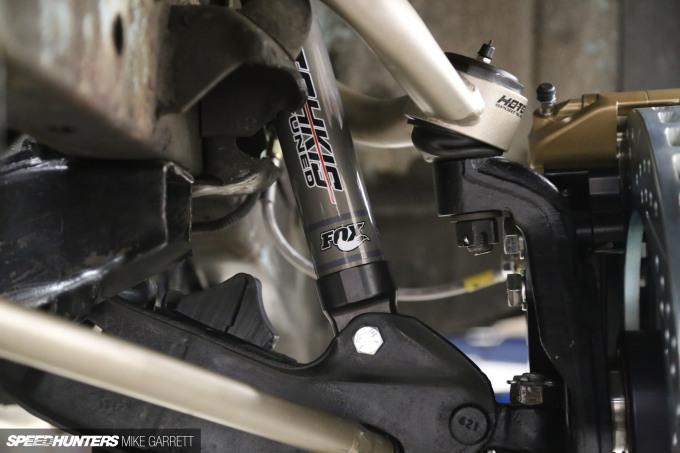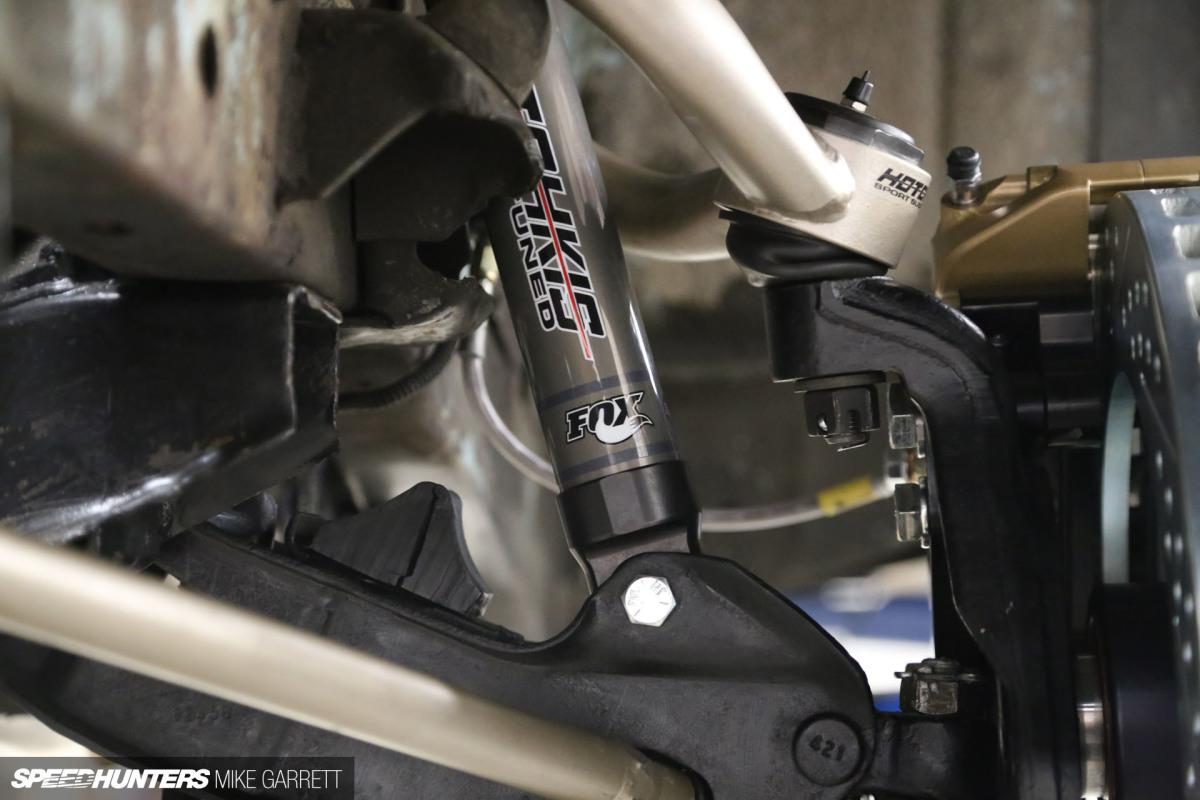 The shocks are actually manufactured by FOX to Hotchkis' specs and feature 45 levels of rebound adjustment from street comfortable to race track stiff. With all of these handling improvements done, I'm absolutely chomping at the bit to take the car for a run over some of the twisty roads of the Sierra Nevada foothills near my home.
Stop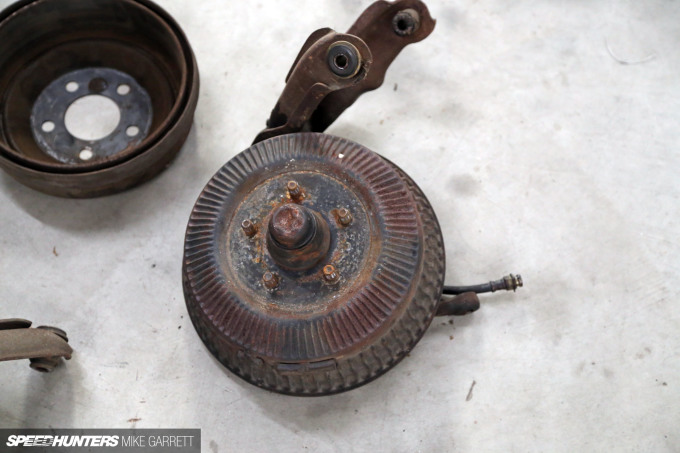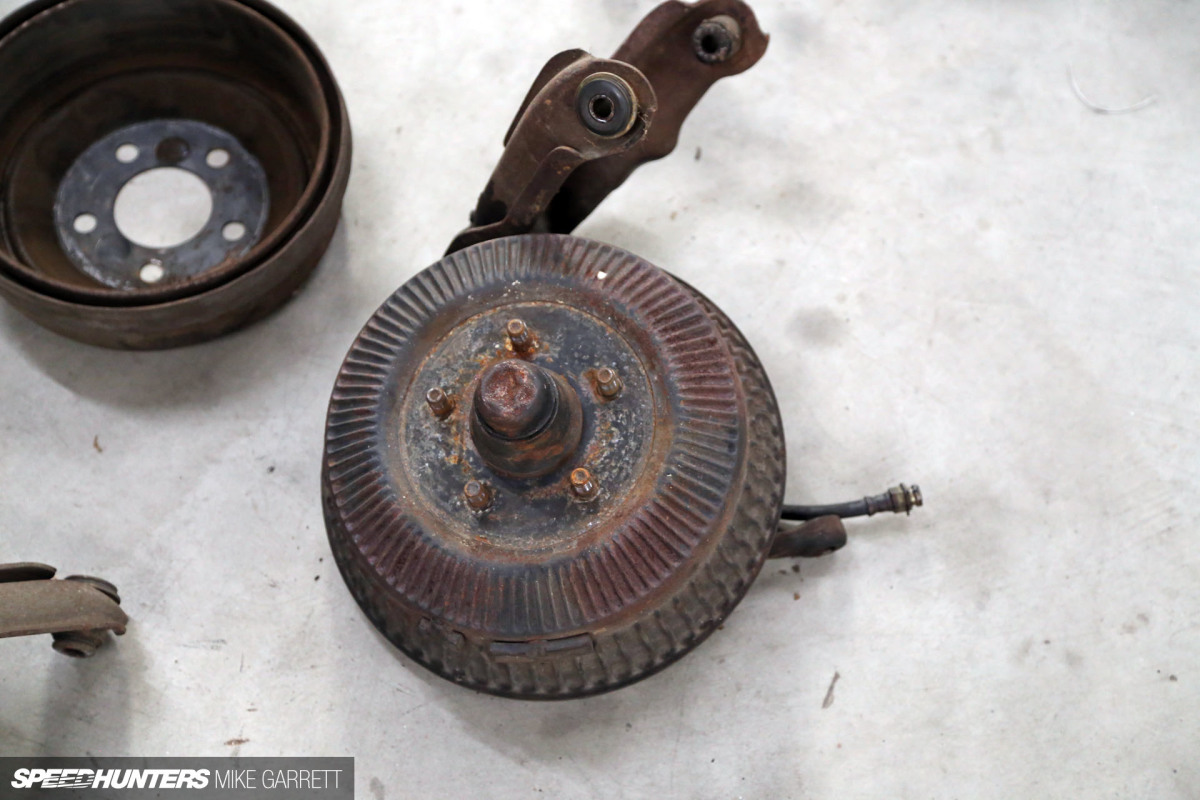 Of course, when I do get Project Yankee onto a twisty stretch of road or a race track, it's going need to stop as well. That meant it was time to say goodbye to the four-wheel drum brakes that came on the Dart from the factory.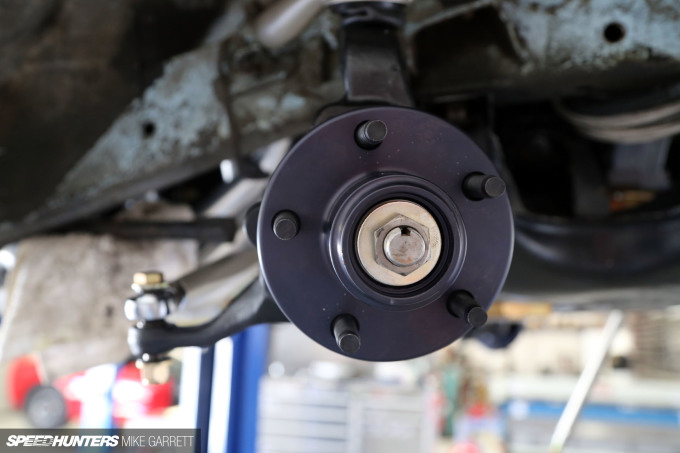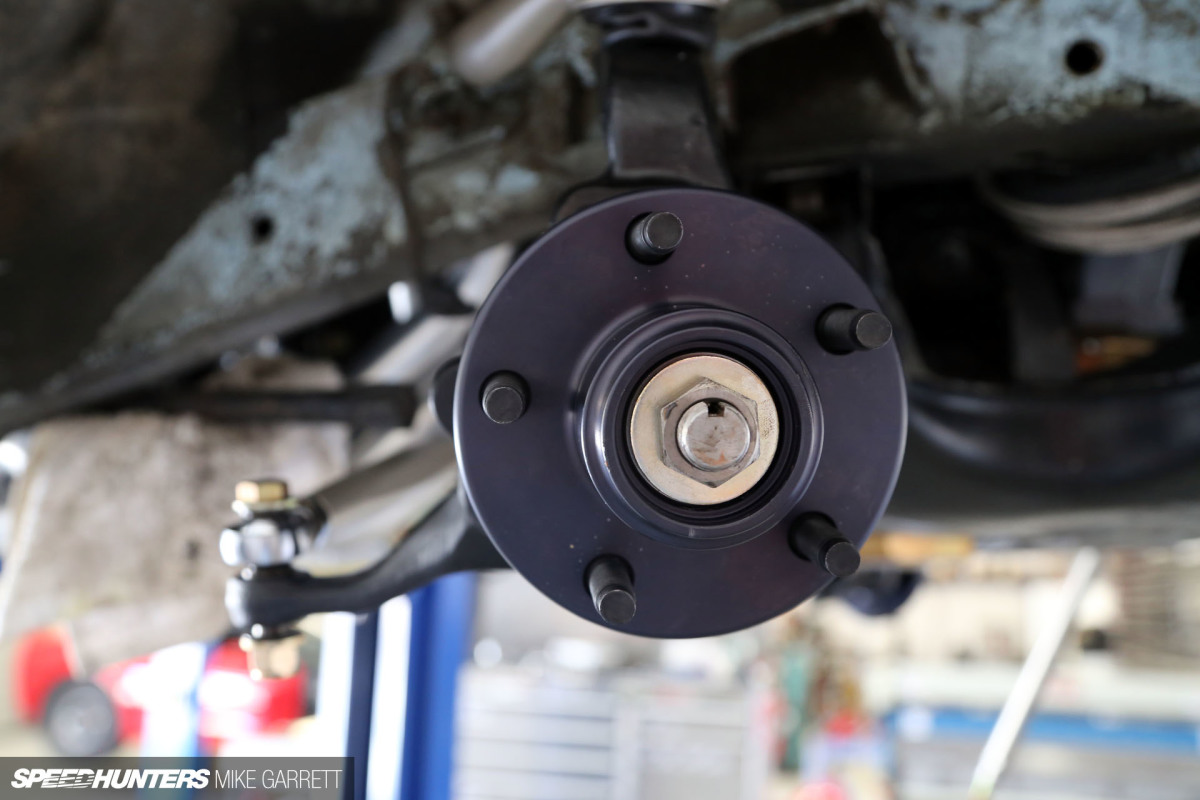 As mentioned in a previous update, I jumped on one of the Mopar classified sites and found a set of 1973+ disc brake spindles to use as the basis for some much-needed braking upgrades.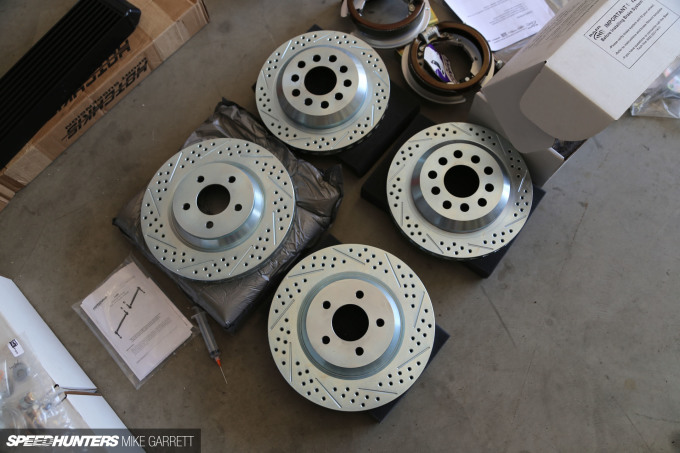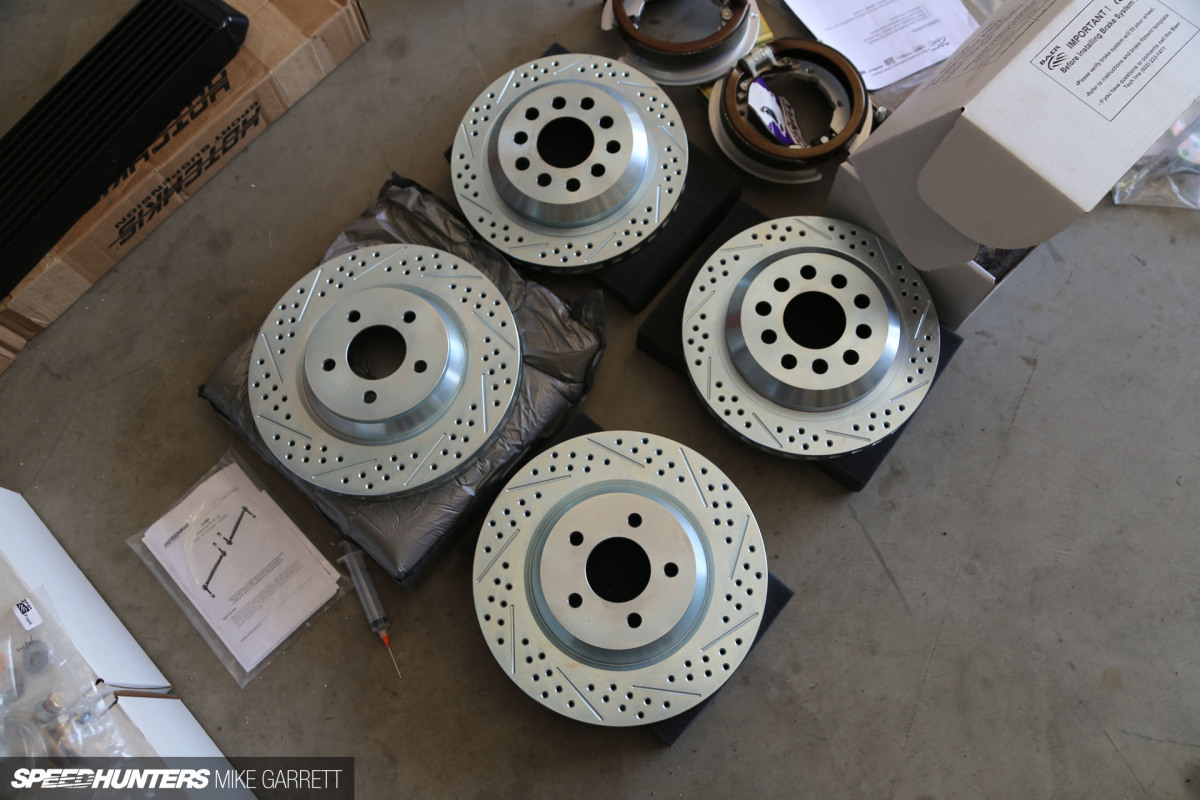 Initially, my plan was to do a simple disc conversion using mainly factory parts from other Mopar products, but with the modern HEMI and the host of suspension upgrades that entered the mix I realized it was time to get a little more serious with the brakes.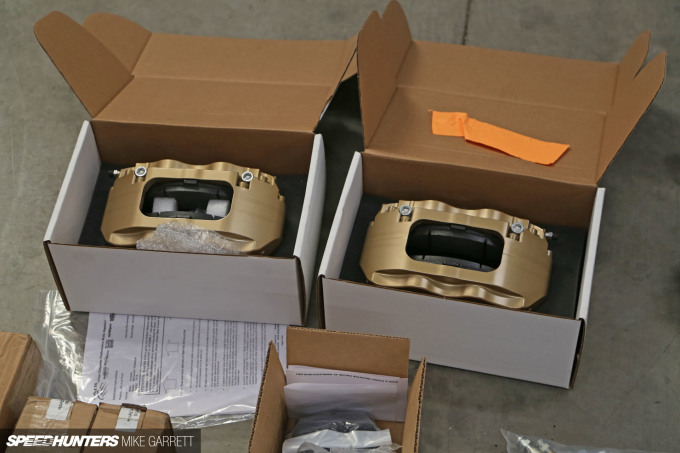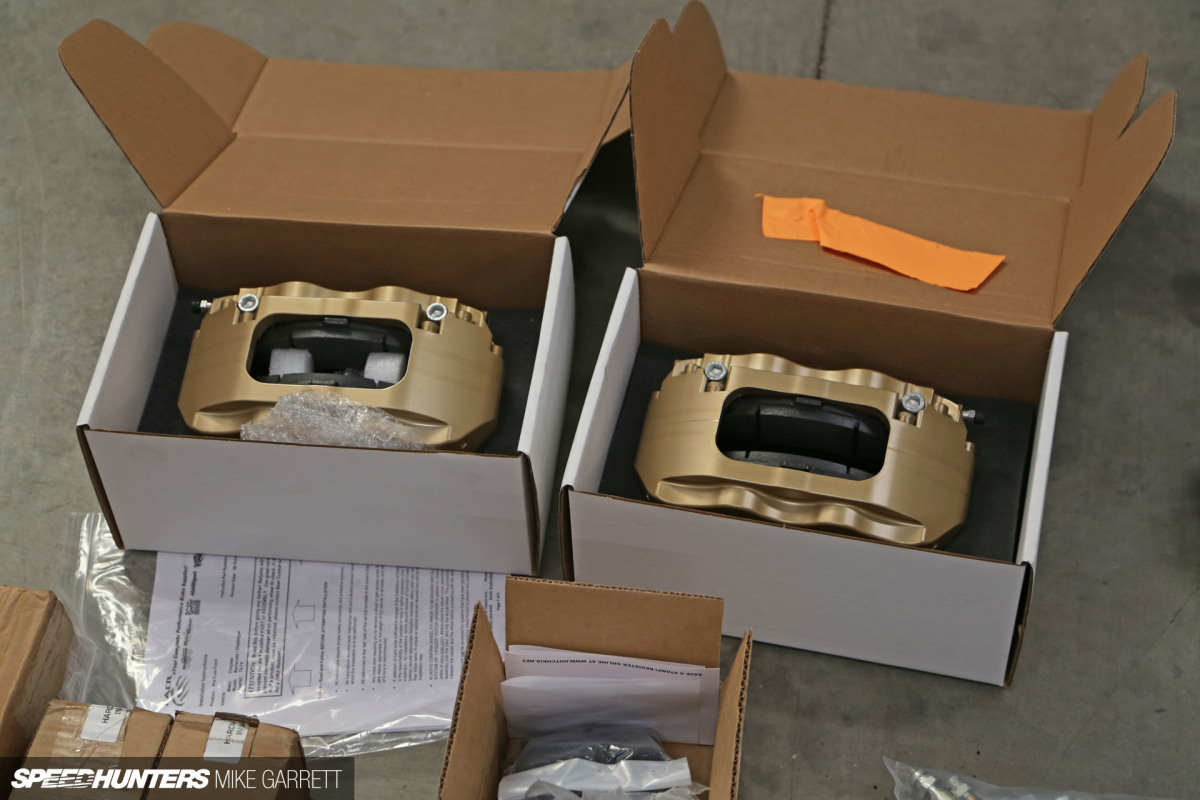 Having seen Baer brakes on numerous pro touring cars and other-track oriented builds I've encountered, I got in touch with the team at Baer's Arizona headquarters to see what they recommended for my goals.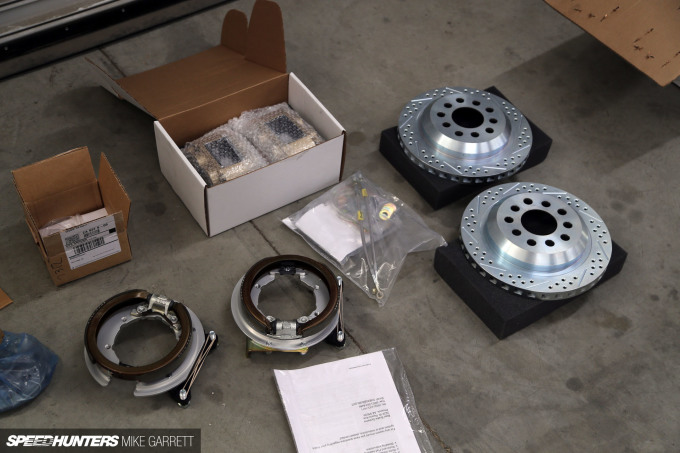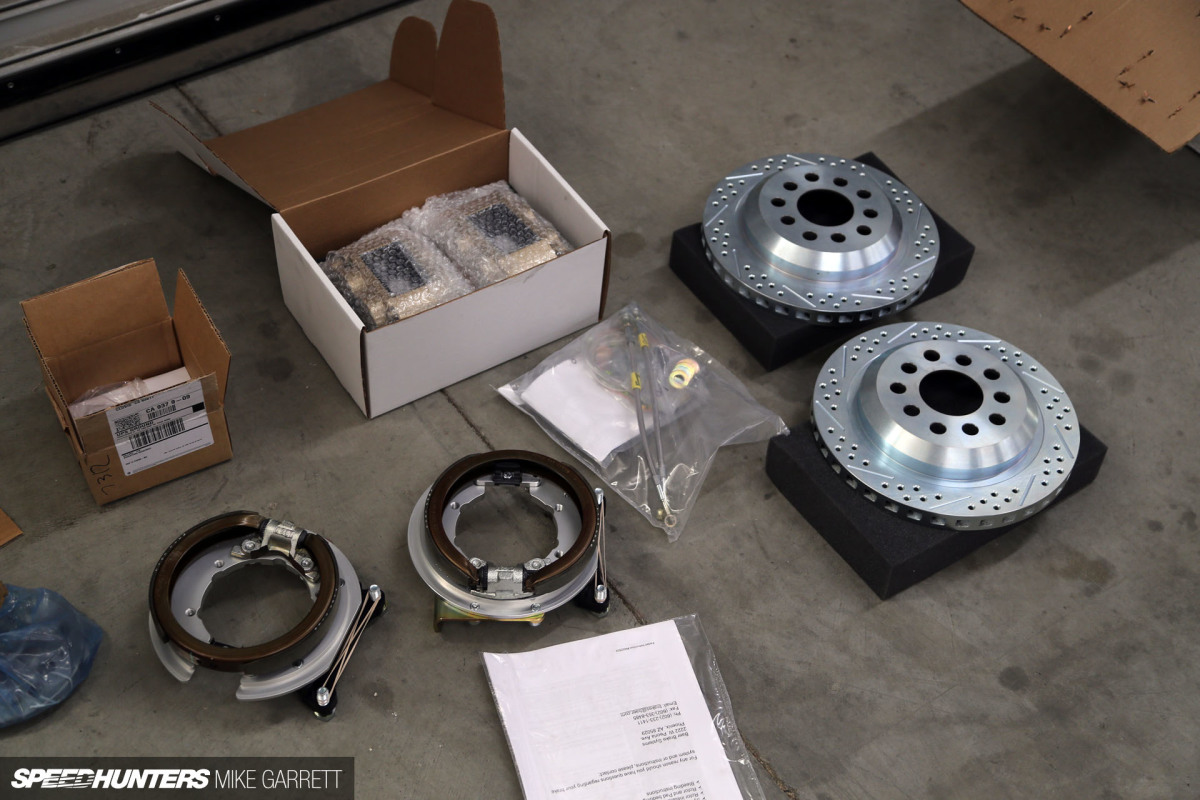 While my initial plan wasn't to have Project Yankee become a full-on race car, I still wanted something that could slow the car with confidence, be it on the street or the race track. After factoring in the size of the wheel I was planning to run, we settled on a combination of a Track4 system up front and an SS4 system for the rear.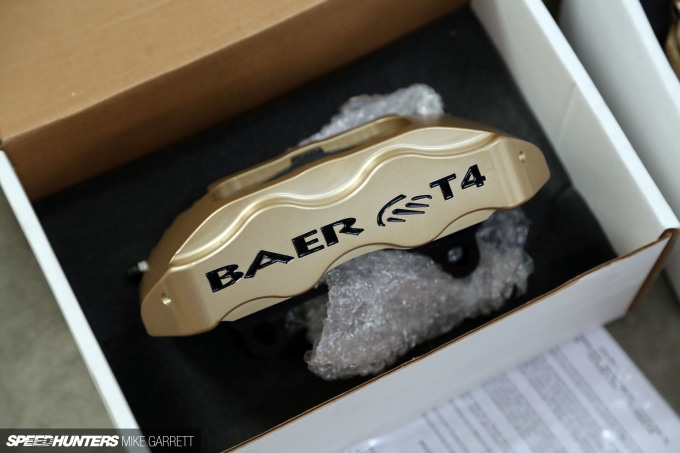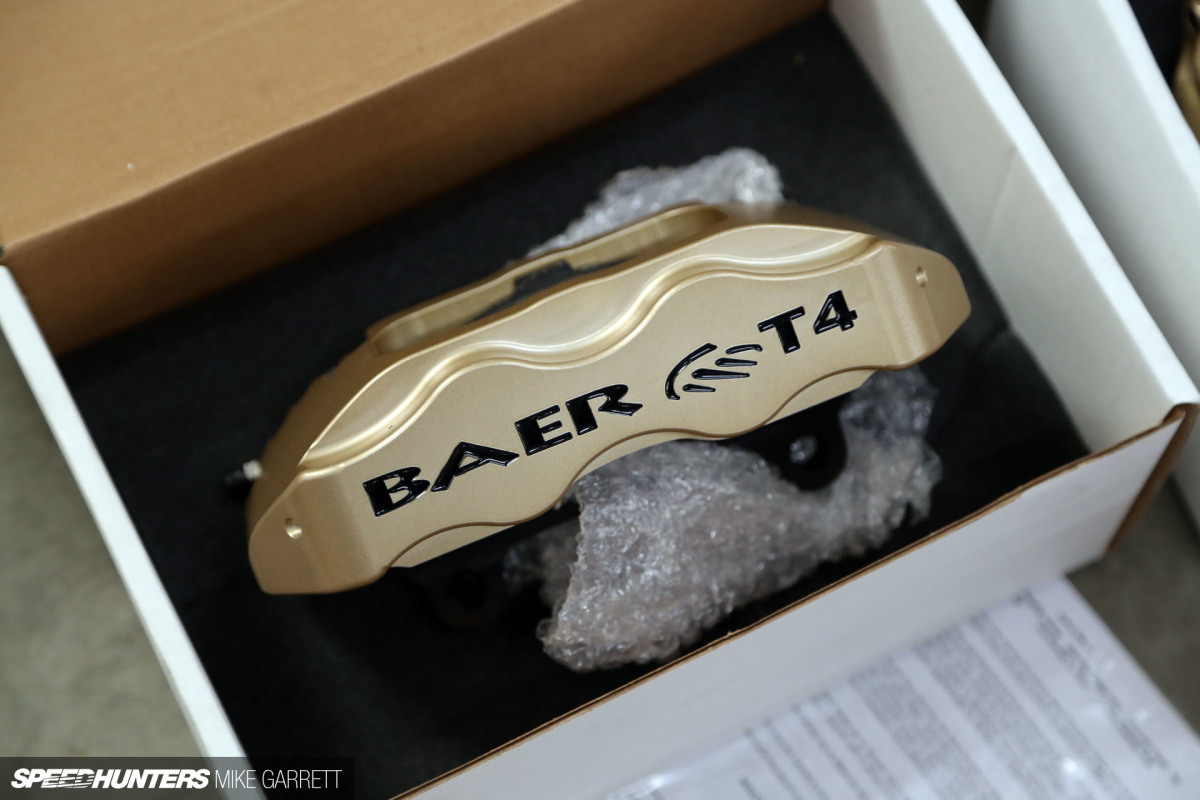 Baer also gives the option for custom finishes on its calipers, and after browsing the massive list of color options I settled on a hue called Aztec Gold, which I think looks great without drawing too much attention. It should also contrast nicely with the color of the wheels, which you'll be seeing soon.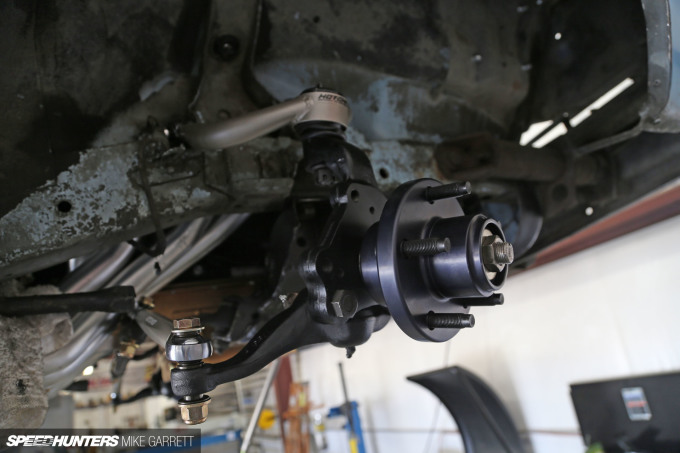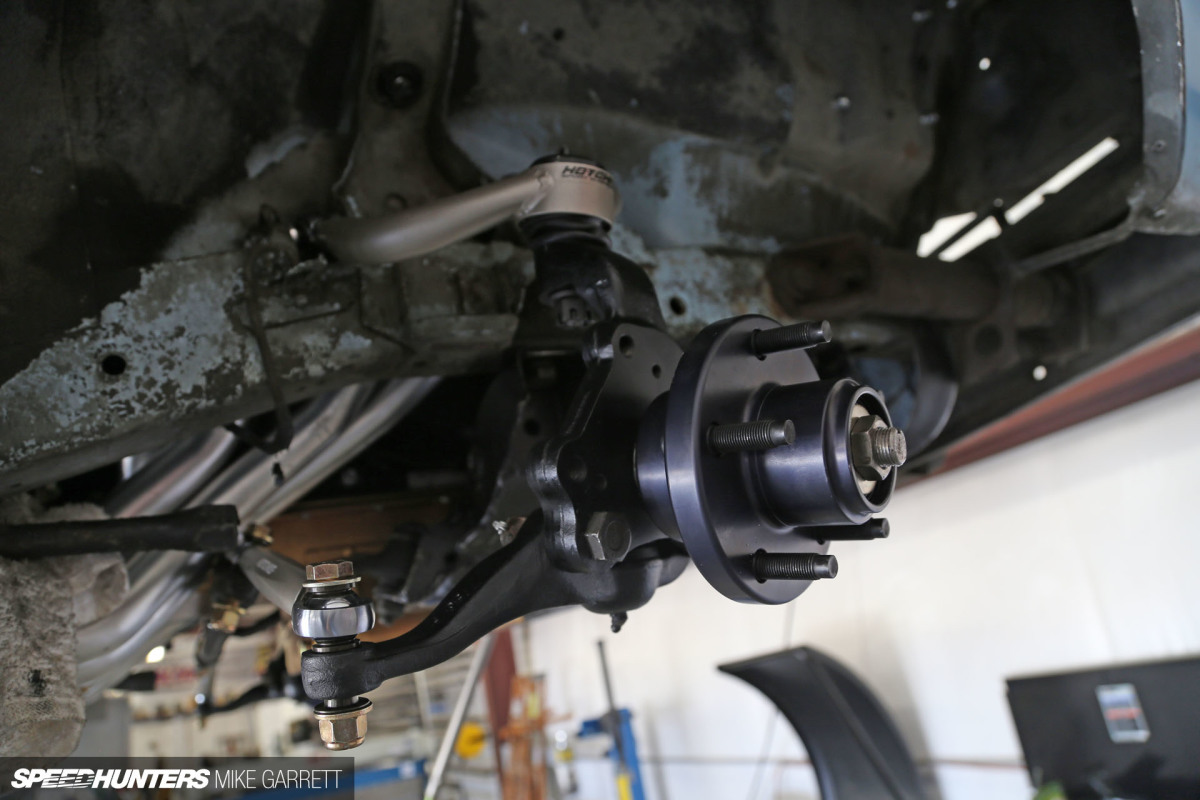 Naturally, we did the rear end, suspension and brakes all at the same time as many of the same parts would need to be removed for each job. With my disc brake spindles painted up and fitted with the pre-assembled and packed hubs, it was time to fit the brakes themselves.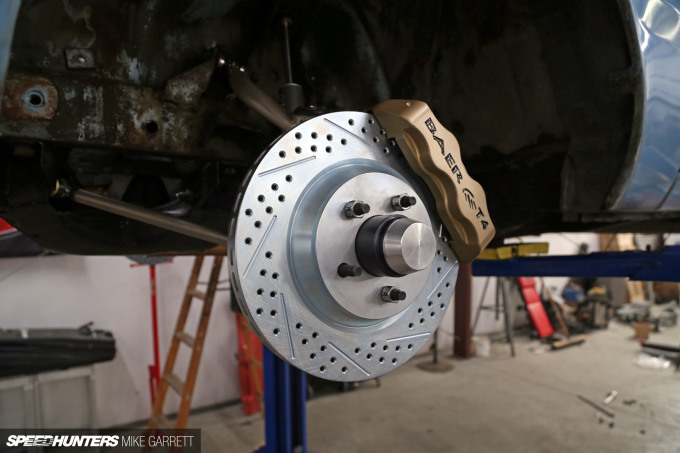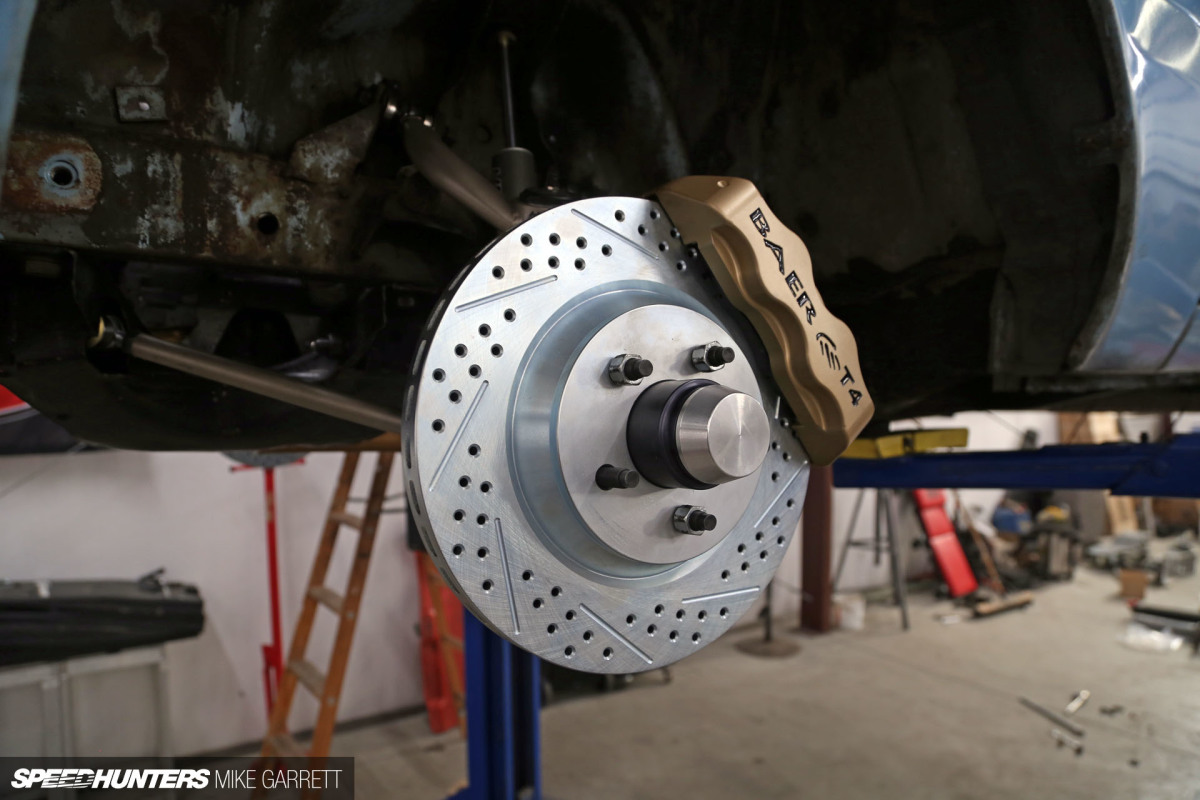 Quite a change from rusty old drums, isn't it? Sitting over the slotted and drilled 13-inch rotors, the 4-piston T4 calipers use 1998-2002 Camaro-style brake pads for their numerous compound options.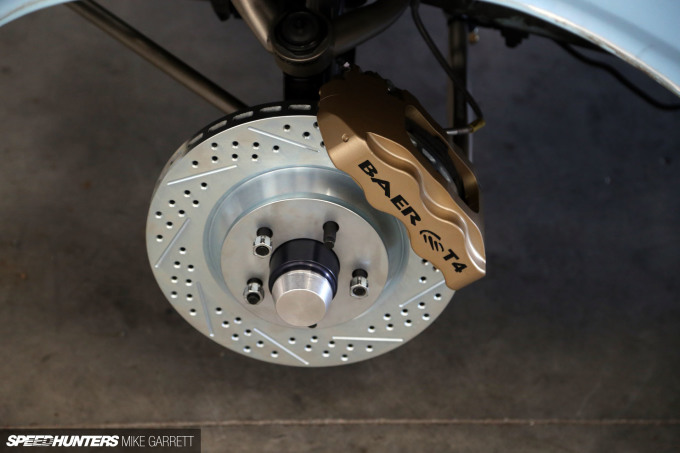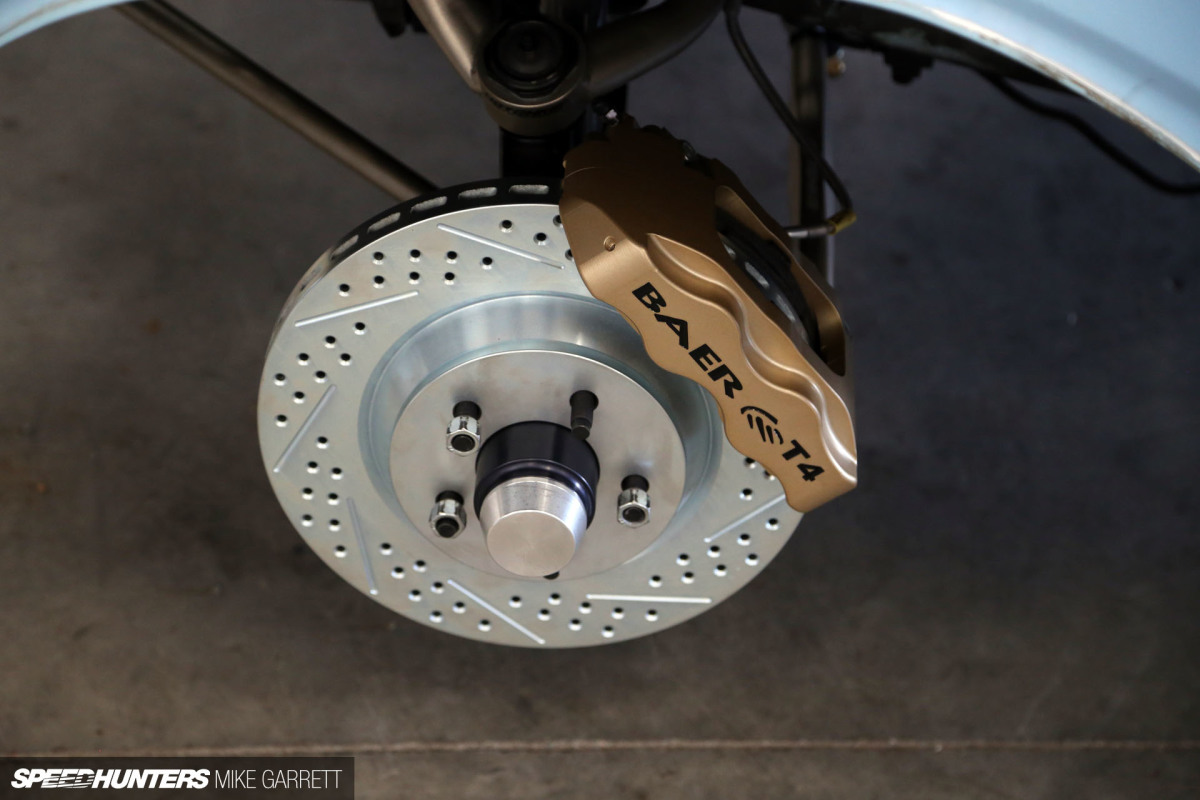 The kit also comes with stainless steel brake hoses and fittings making installation very straightforward. There's also comfort in knowing the calipers themselves are weather and dust-sealed.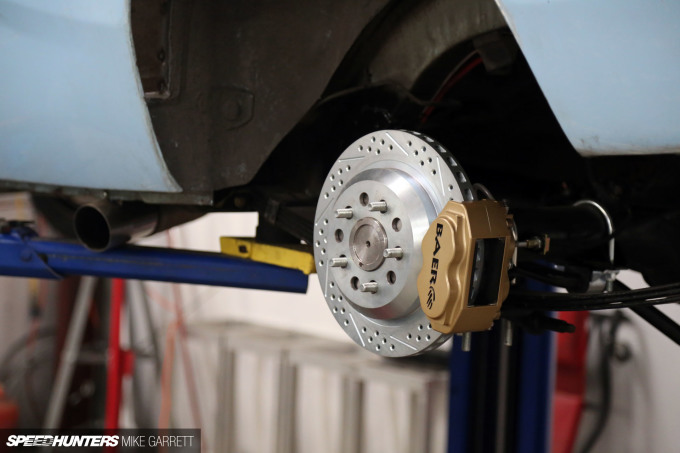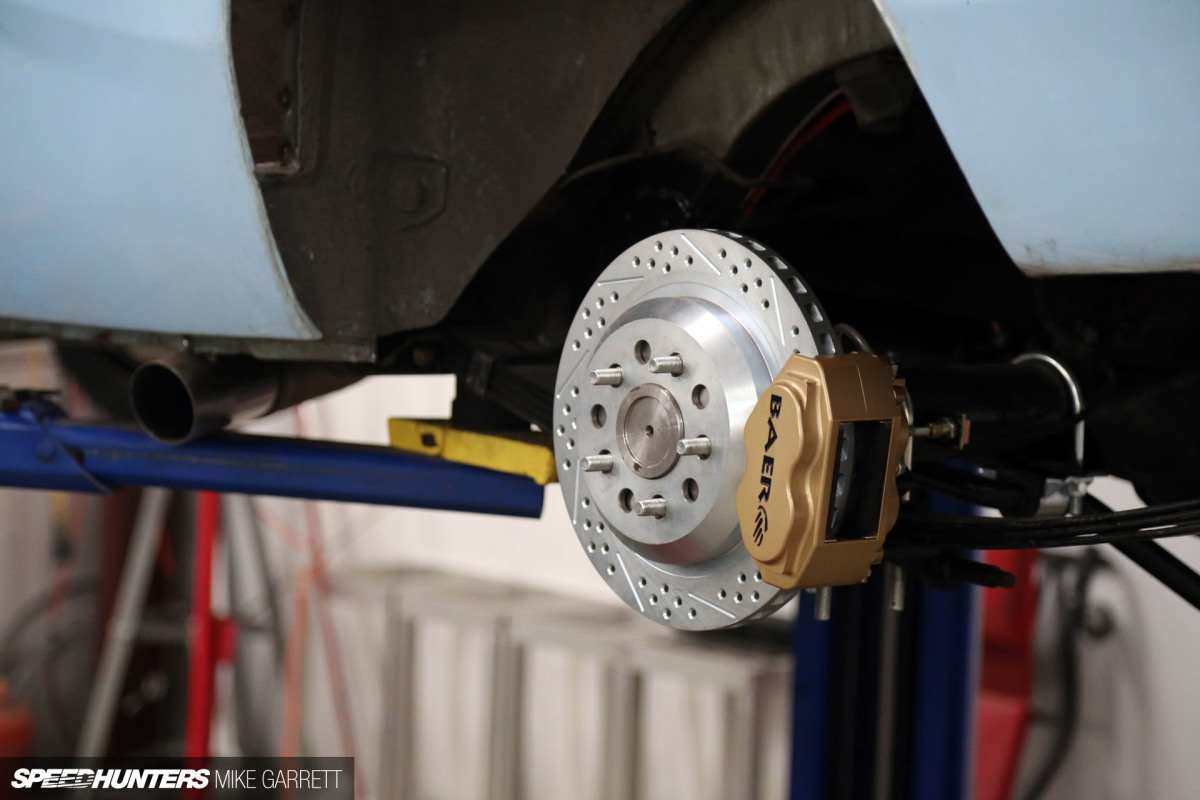 It's the same story with the SS4 rear brake setup, which was specced to match the pattern of the 8.75-inch axle flange. Here the rotors are 12 inches in diameter, also with 4-piston calipers designed specifically to complement the T4 front setup. And in case you were wondering, both the front and rear bolt patterns are the same 5×4.5-inch or 5×114.3 pattern found on most rear-drive Mopar, Ford and Japanese vehicles.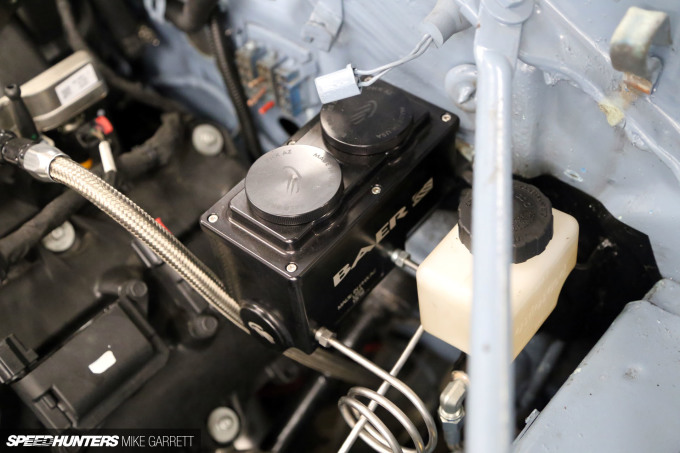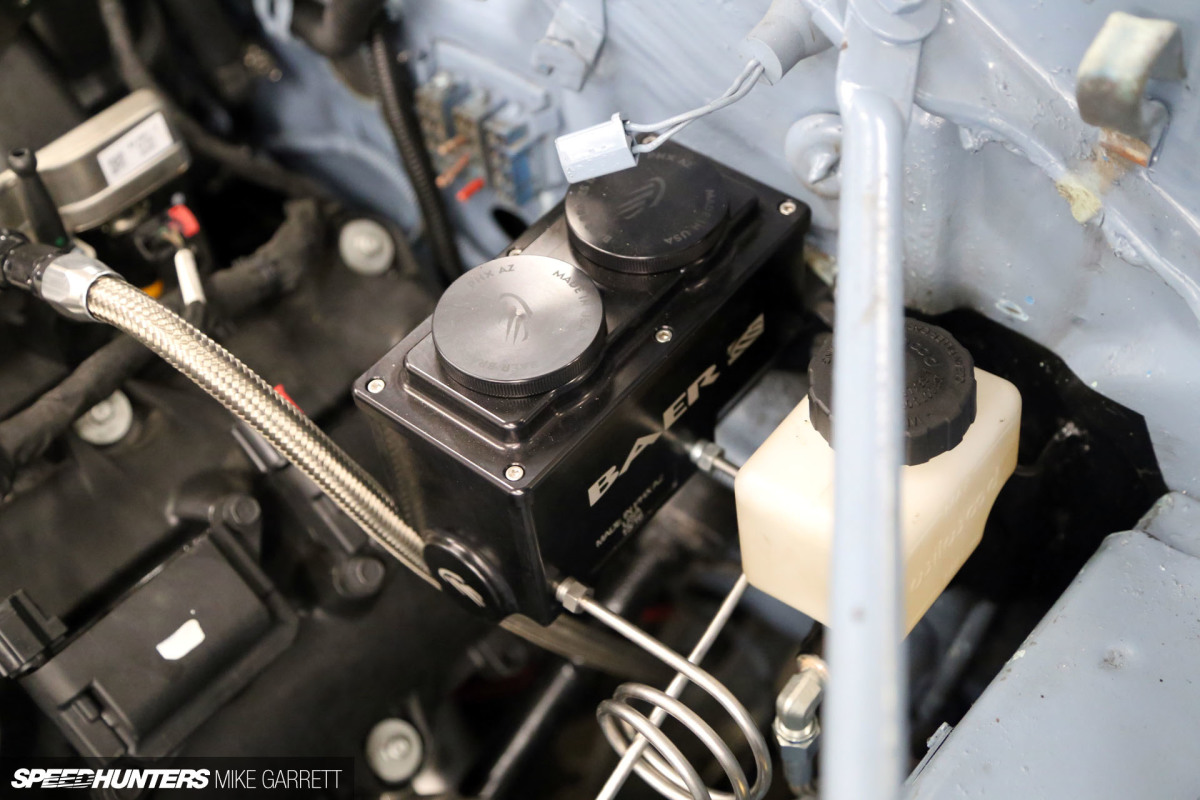 Finishing off the brake system is one of Baer's billet 'Remaster' master cylinder kits to provide the volume and pressure for the upsized brakes. While Baer doesn't yet offer a Remaster with the Mopar mounting pattern, Caliber Customs was able to easily modify it to mount on my firewall. I should also add that my Dart left the factory with manual brakes and manual steering and that's the way it will stay – for now at least.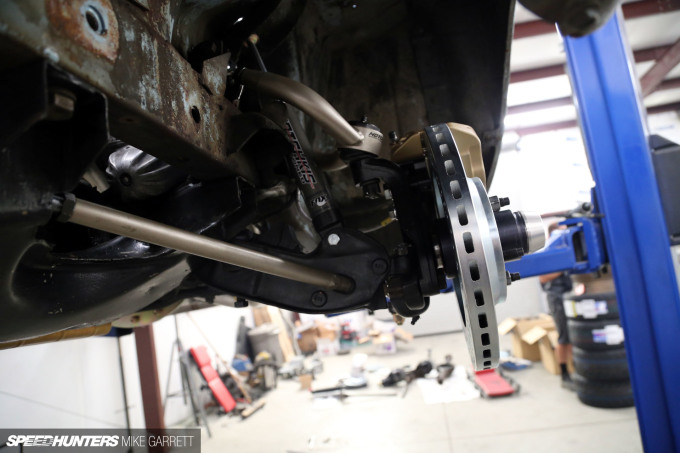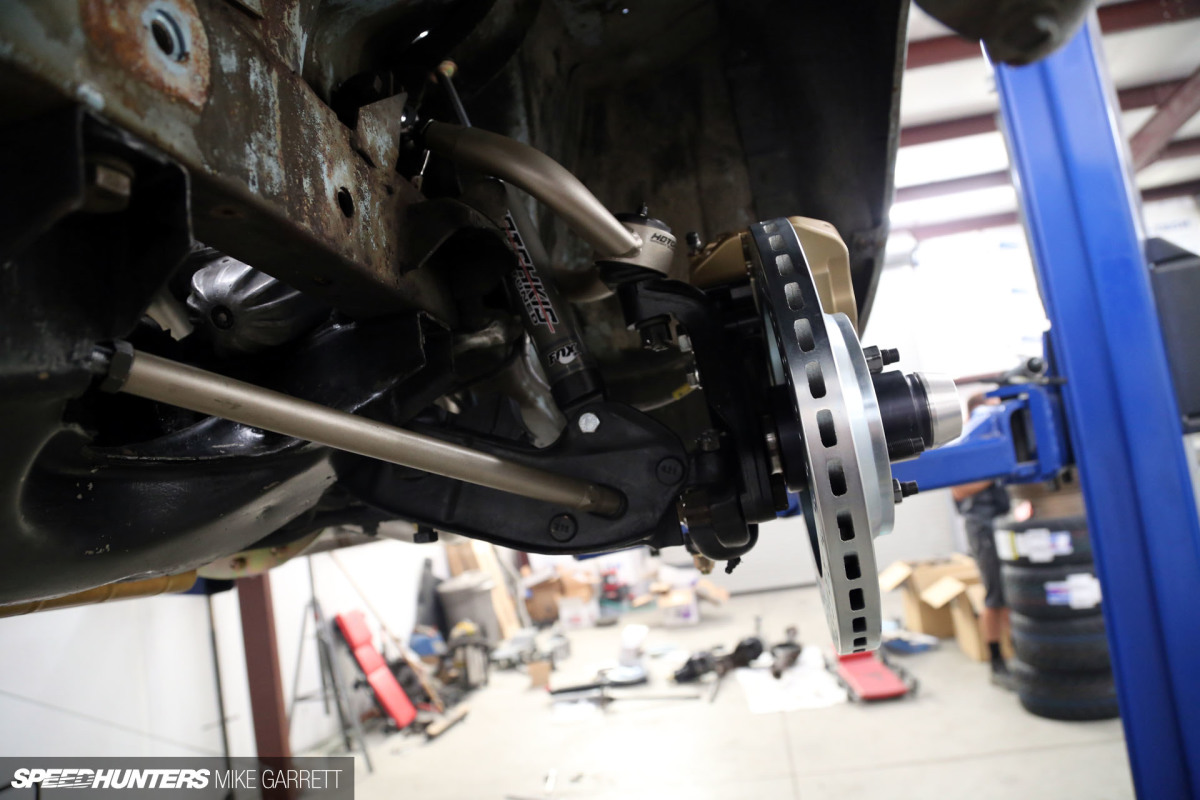 All in all, the new rear end, suspension and brakes should make for a dramatic improvement in how the car drives and handles once it's out on the road. The upgrades should also be more than worthy playmates for the new HEMI engine under the hood. And the fact that these are all essentially bolt-on upgrades makes everything that much more impressive in my book.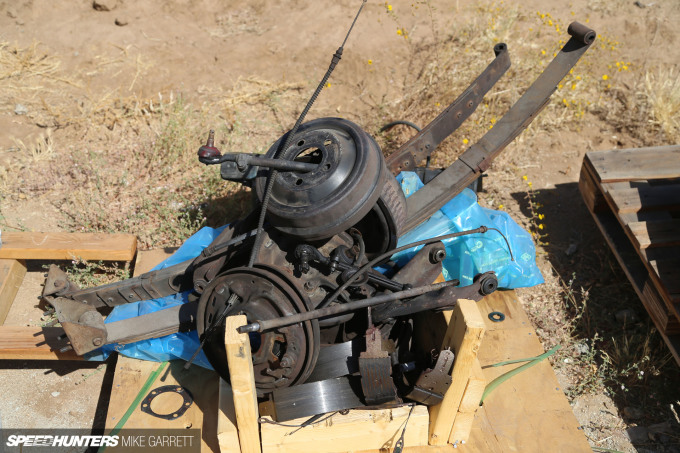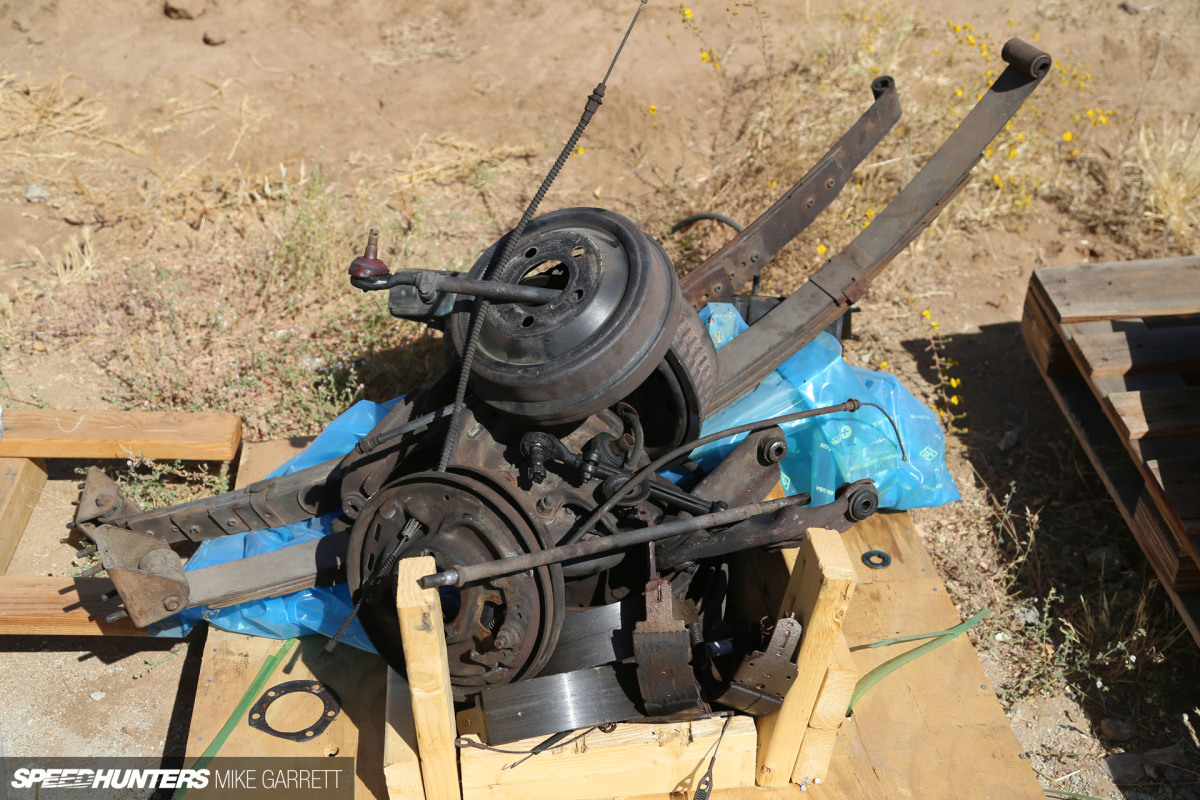 In the meantime, the pile of old Dodge parts sitting outside Caliber Customs continues to grow. Someone suggested we should make one of those junkman figures out of this stuff. It's not a bad idea actually…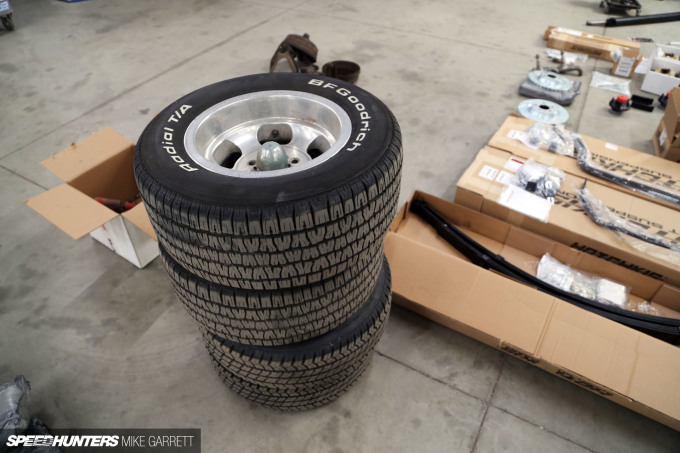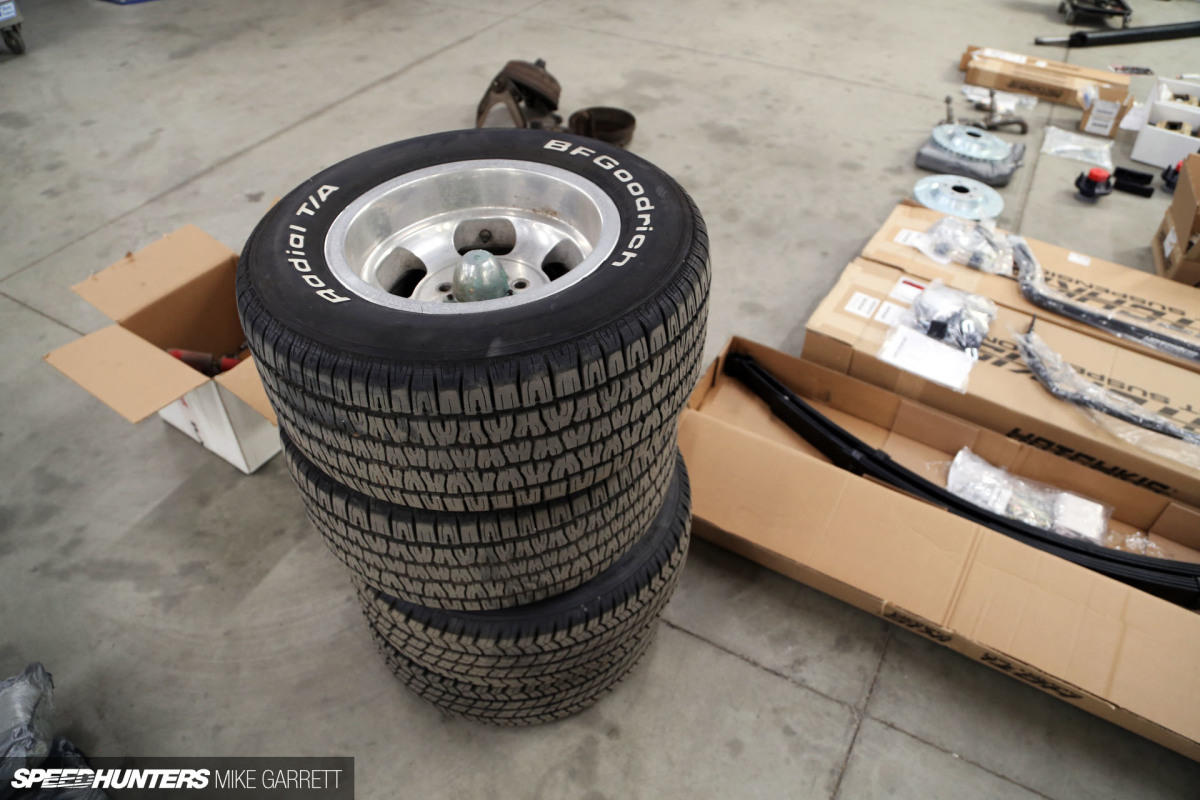 Anyway, as you might have gathered, all of these upgrades mean it's the end of the line for the US Indy wheels that have been on the car since who knows when. In fact, the 14-inch slot mags are nearly the same size as Project Yankee's new brakes!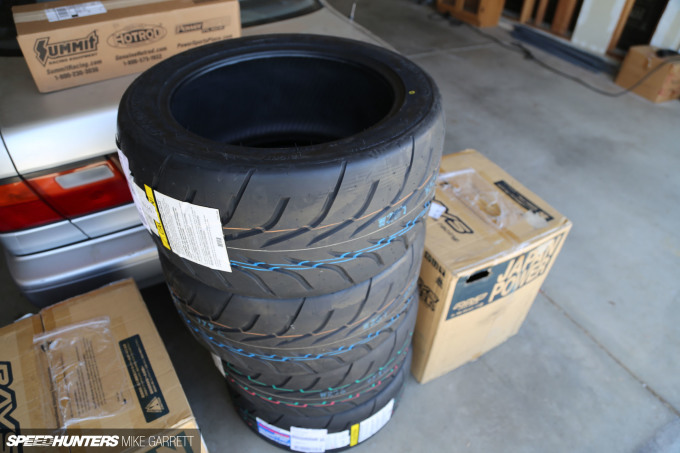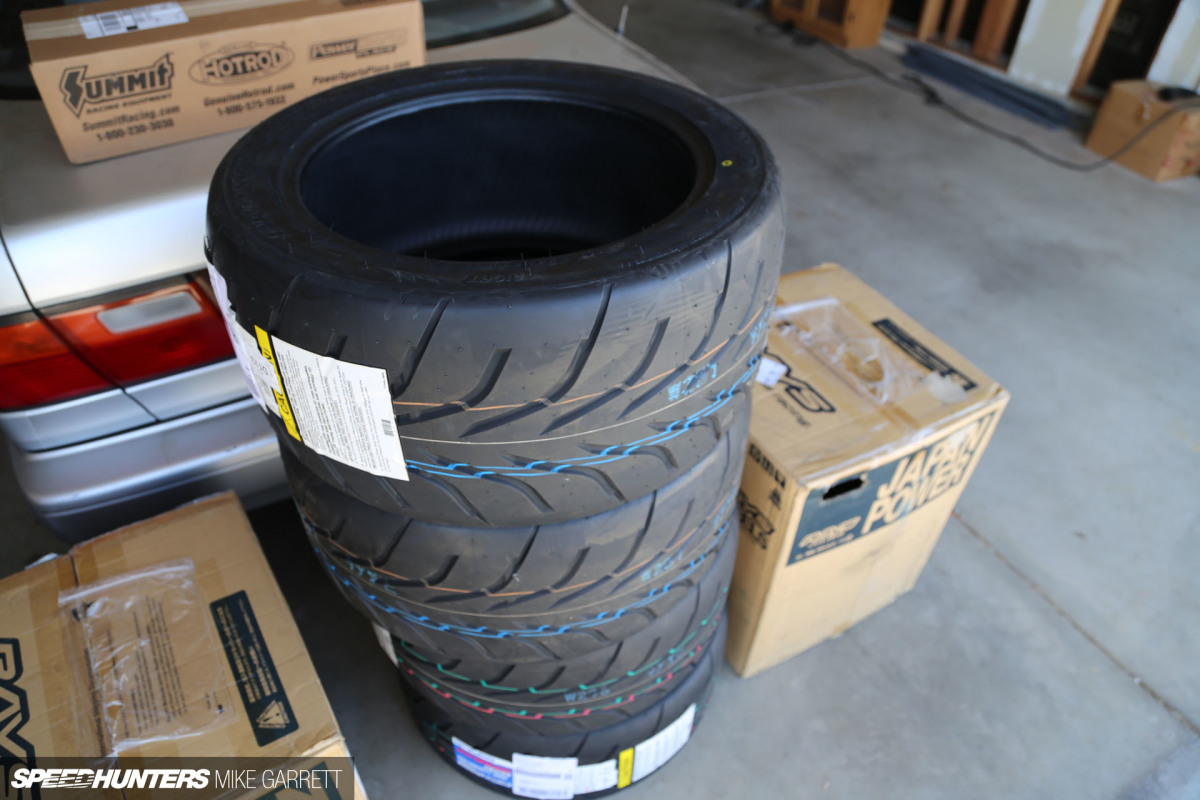 So what's going to replace the old mags? For now I'll just say it's a wheel and tire setup that I think is pretty awesome.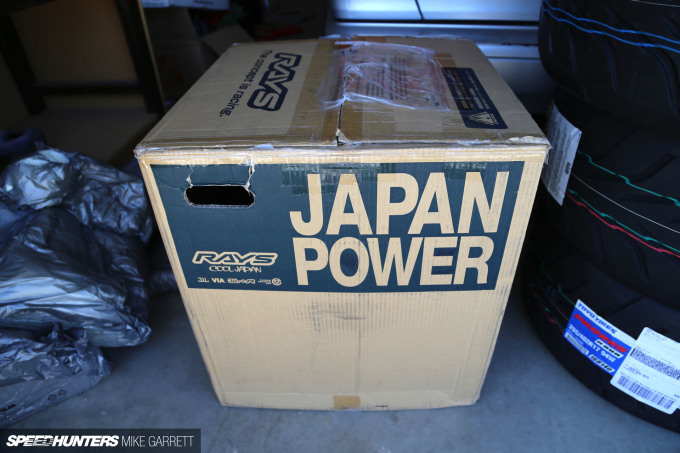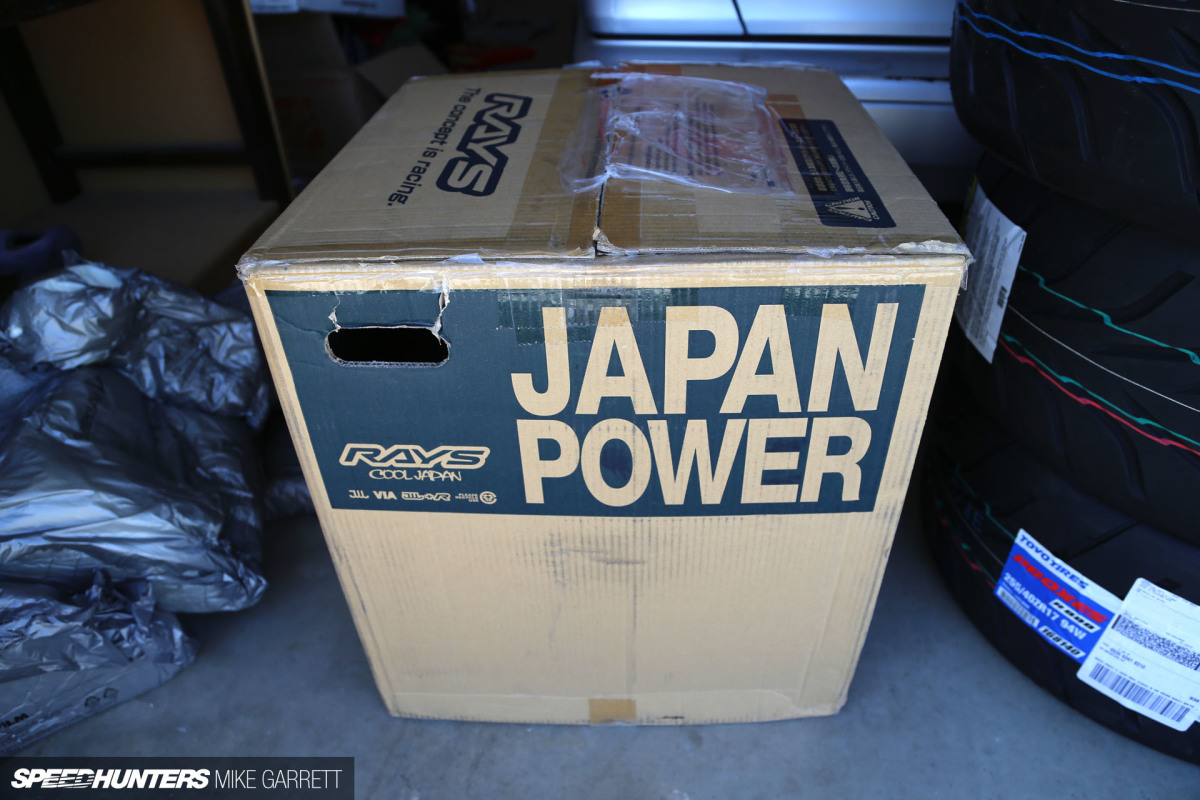 Sorry to be a tease again, but for that you'll have to wait for my next build update. It won't be long though, as I'm planning to bring you guys up to speed on the wheel and tire plans later this week.
Mike Garrett
Instagram: japanifornia
mike@speedhunters.com