As promised in the last update on my '75 Dodge Dart Sport build, I'm back again, and this time with video.
With a little over a month to go before we take Project Yankee to Vegas for the SEMA Show, progress has been rapid. I've been spending most of my days either running around grabbing miscellaneous small parts for the project, or out at Caliber Customs where the car is in the midst of its Gen III HEMI transplant.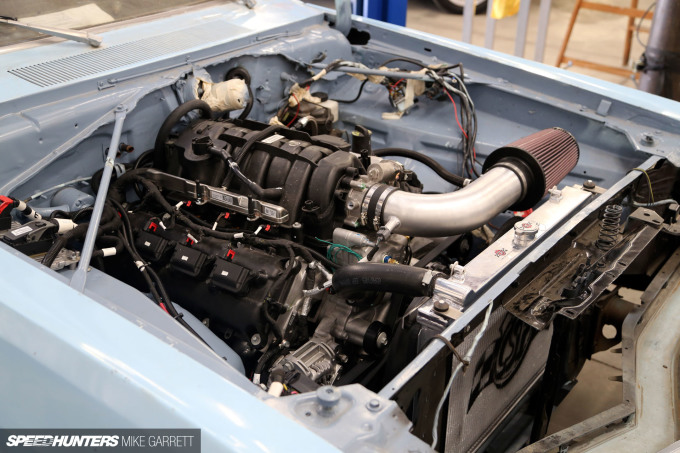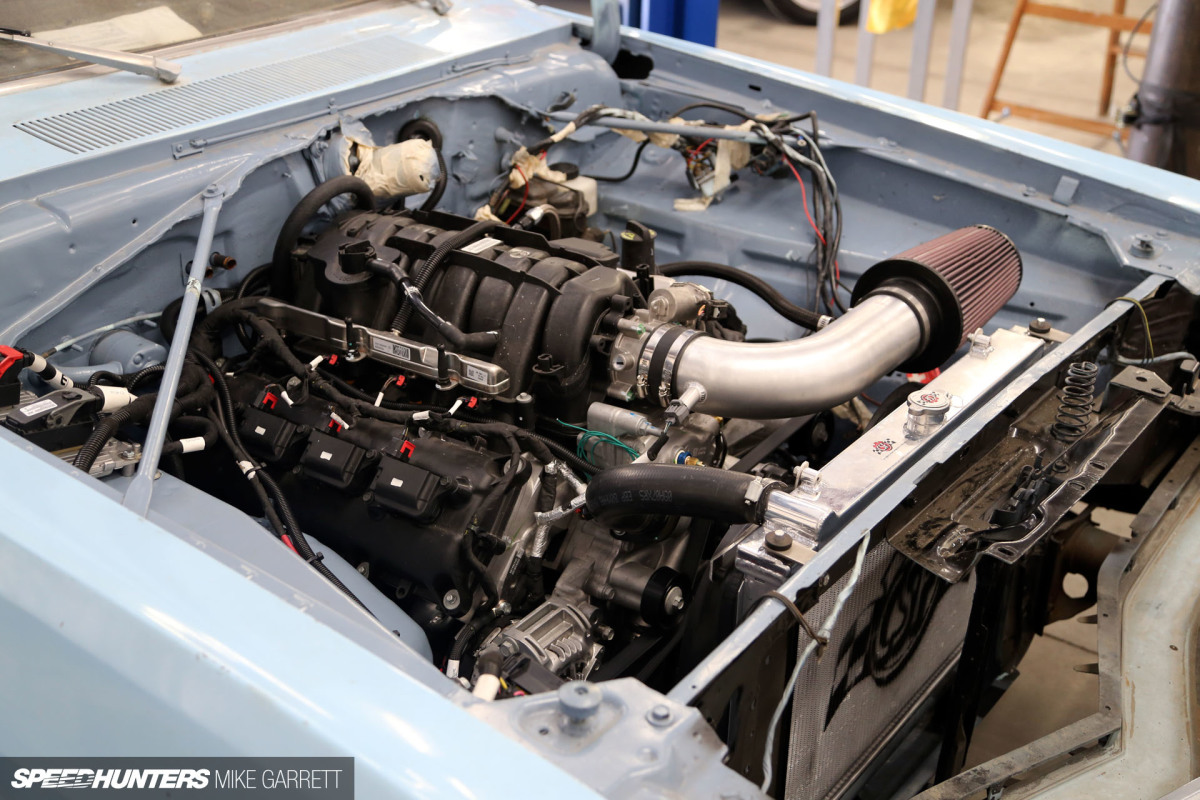 When we left off, the 5.7-liter V8 engine and trans were fully mounted and the car was just about ready to be fired up for the first time.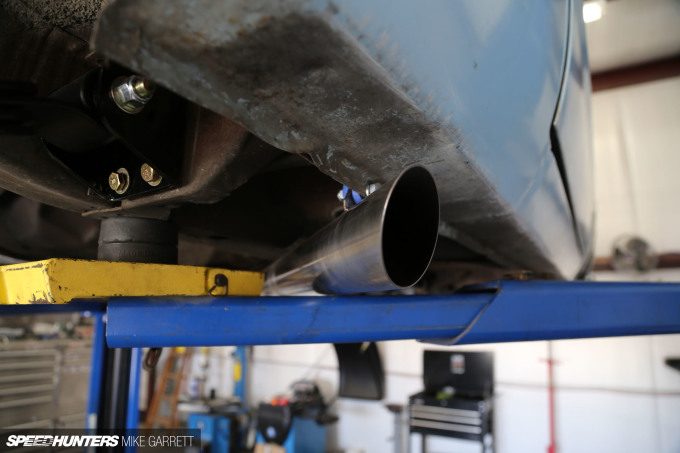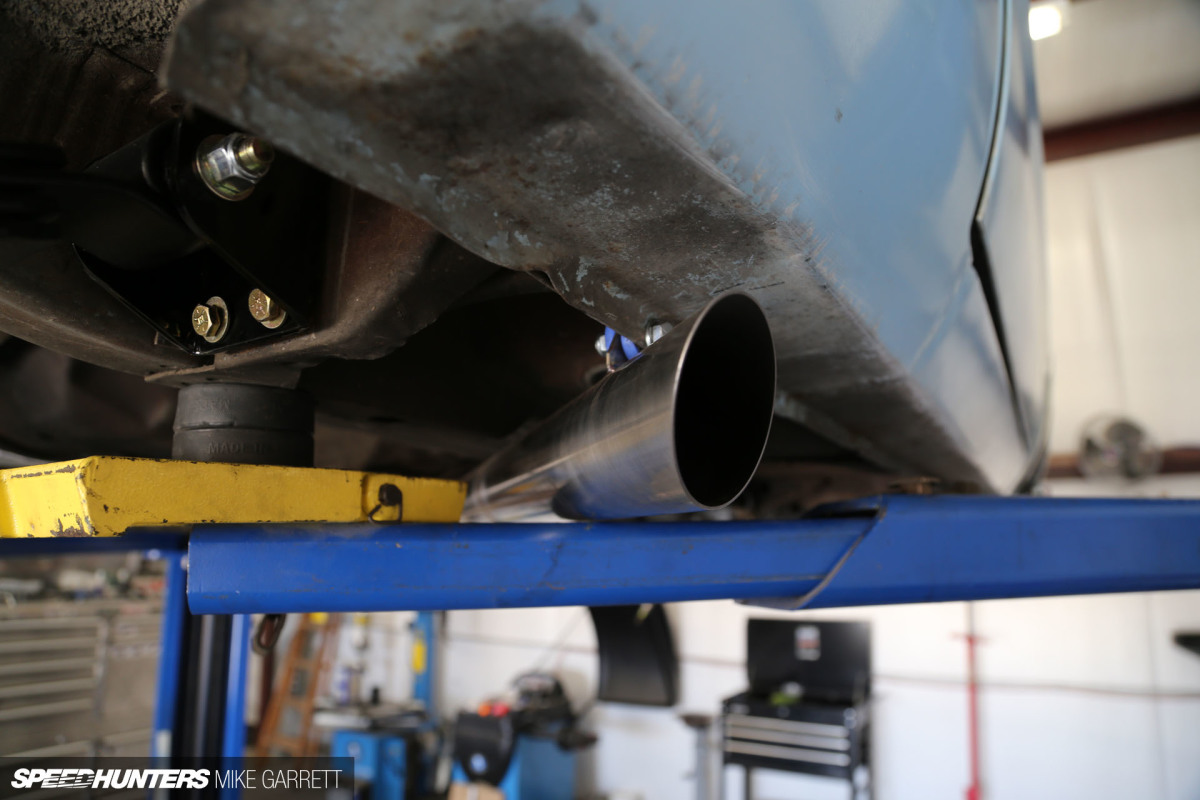 From the beginning I knew I wanted a side-exit exhaust – not an obnoxious one, but a system that could get the job done while capturing a little bit of that old school race car charm.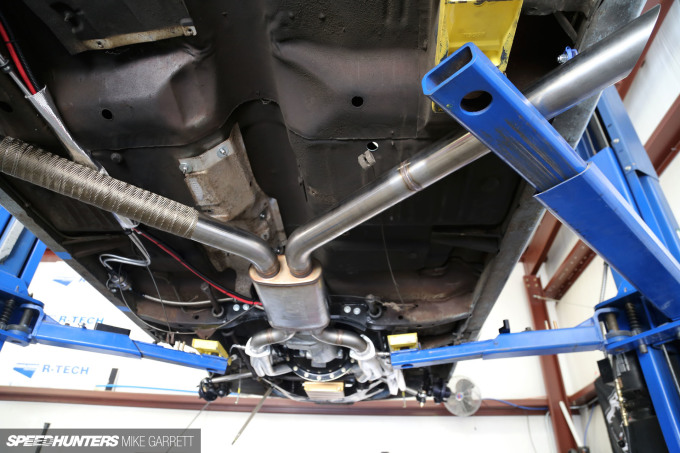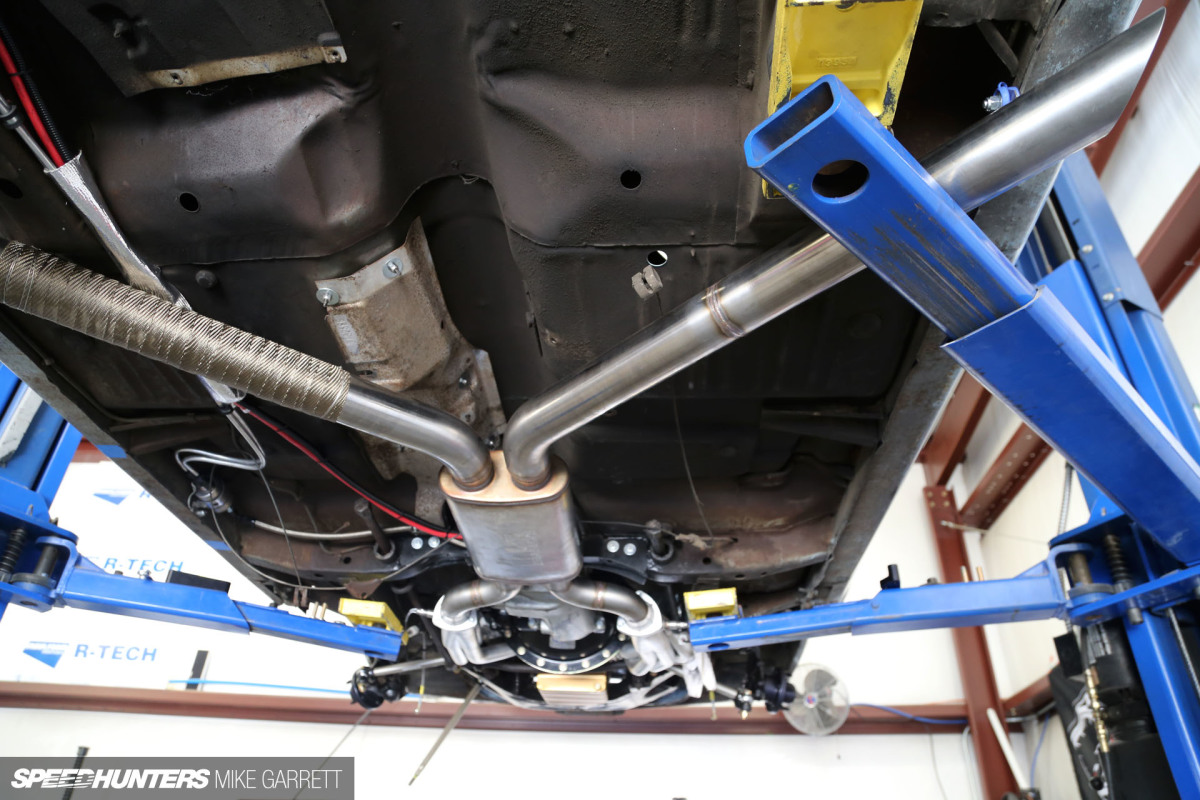 With a bunch of fresh Magnaflow parts to work with, the Caliber guys did a great job fabbing up a simple but effective x-pipe-to-dual-side-outlet system that I think sounds quite nice. I dig it, and as you'll hear in a moment it sounds pretty sweet.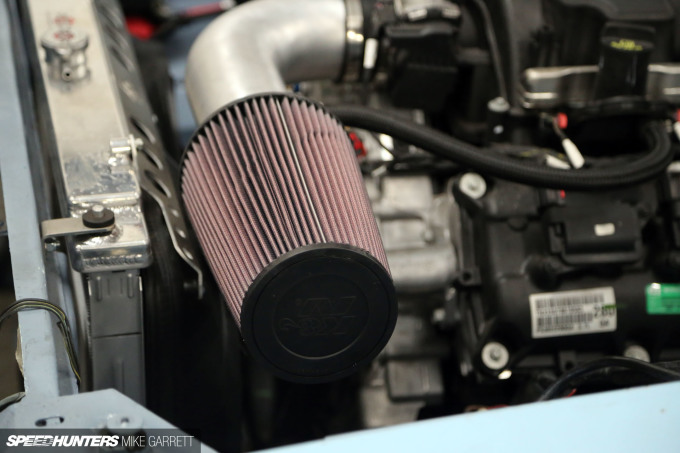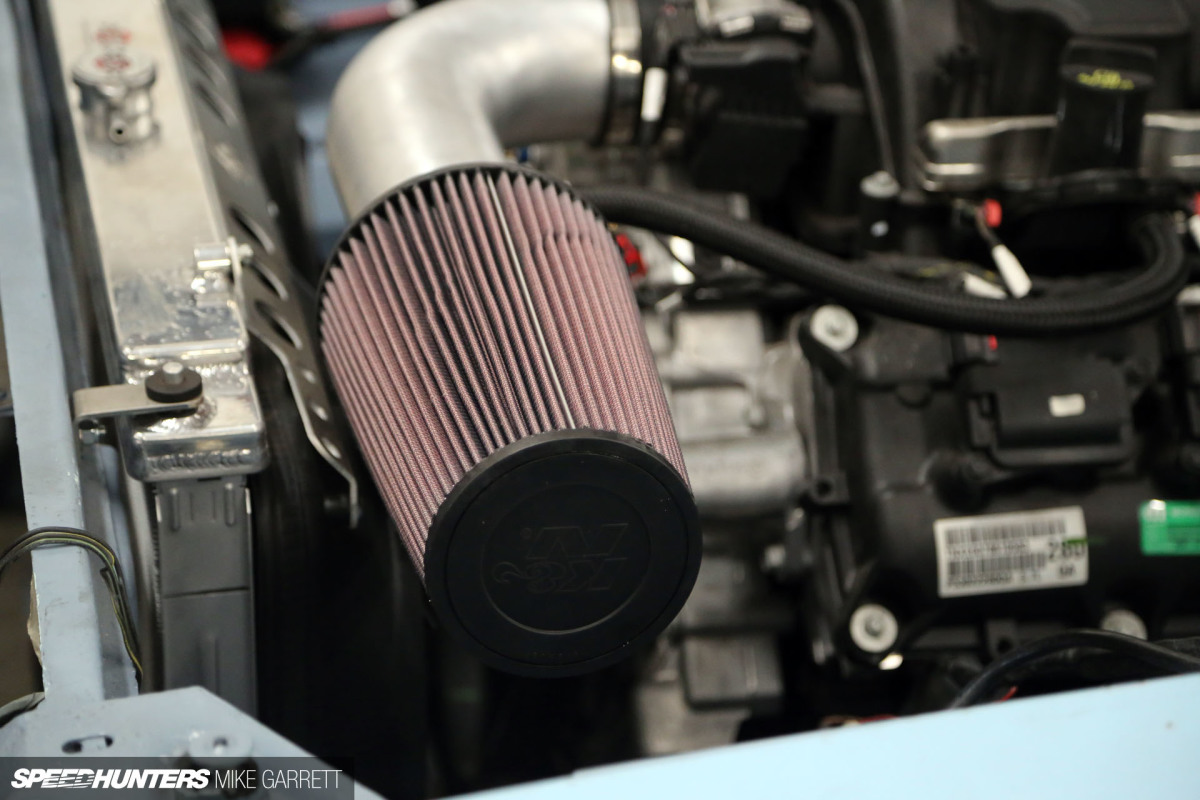 Last but not least, an intake elbow was fabricated up and fitted with a 3.5-inch tapered cone K&N air filter. Now we were just about ready to cross our fingers and bring it to life.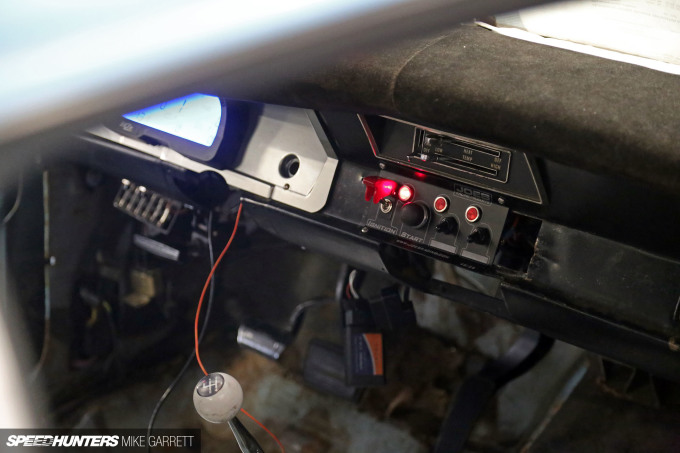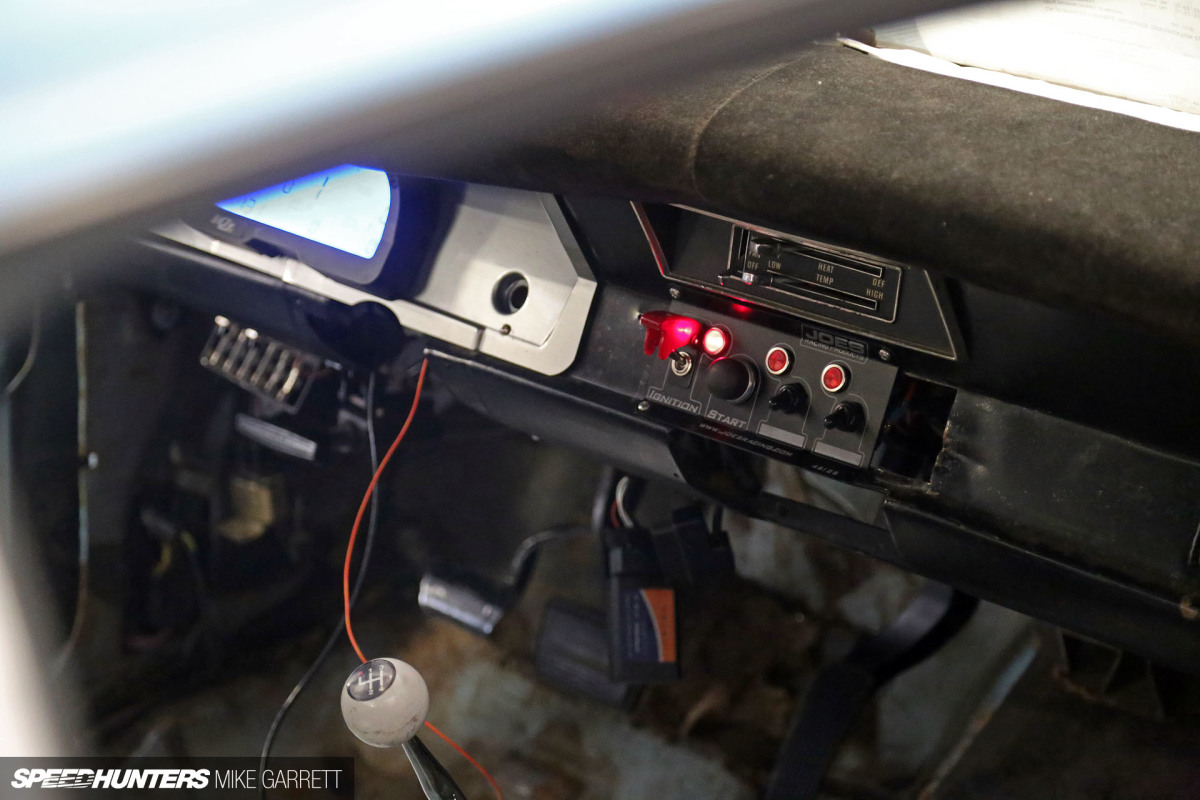 I'm using a Joe's Racing switch panel to start the car, and as the ignition switch was flipped up and the start button pressed we all held our breath.
Without further ado, here's the quick video I shot of the the first start up for Project Yankee. There's still a little way to go before we actually get the car out on the road, but man what a huge step this was. Not only did the engine fire right up on the first try, I'm extremely happy with the tone of the exhaust and I bet it will sound even cooler under load.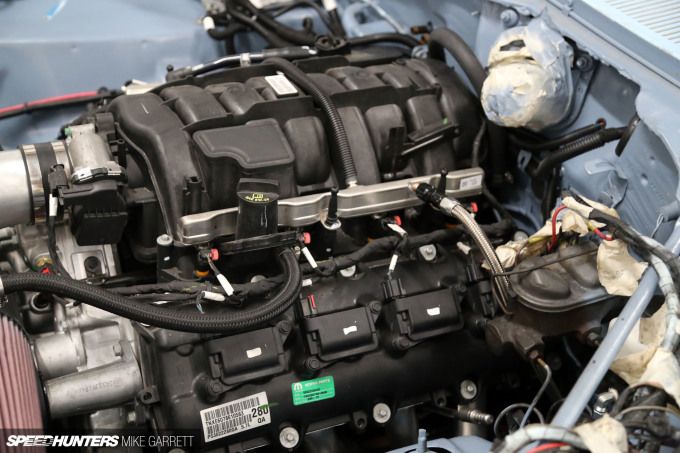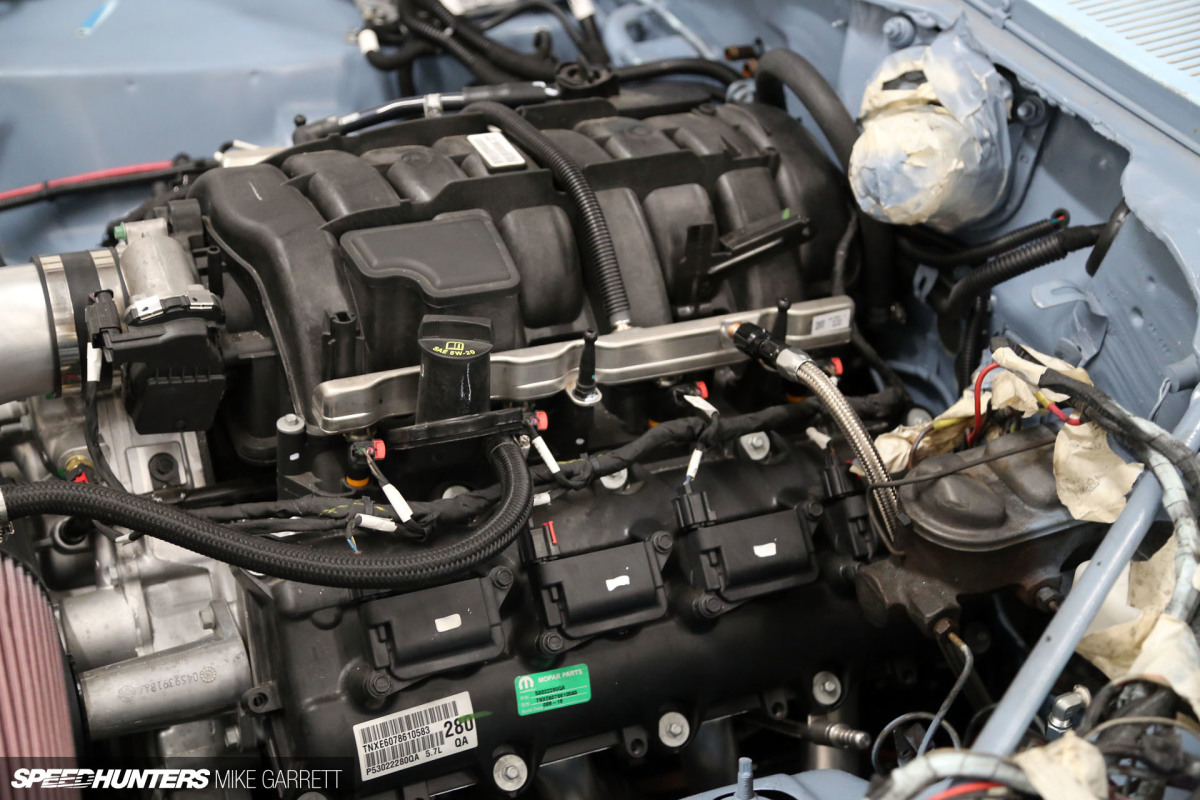 Immediately after we started it up, we checked, listened and smelled for any smoke or strange noises and found nothing. So far so good.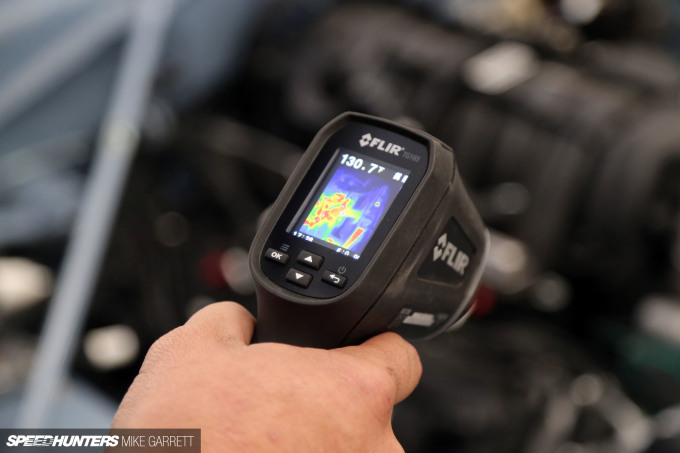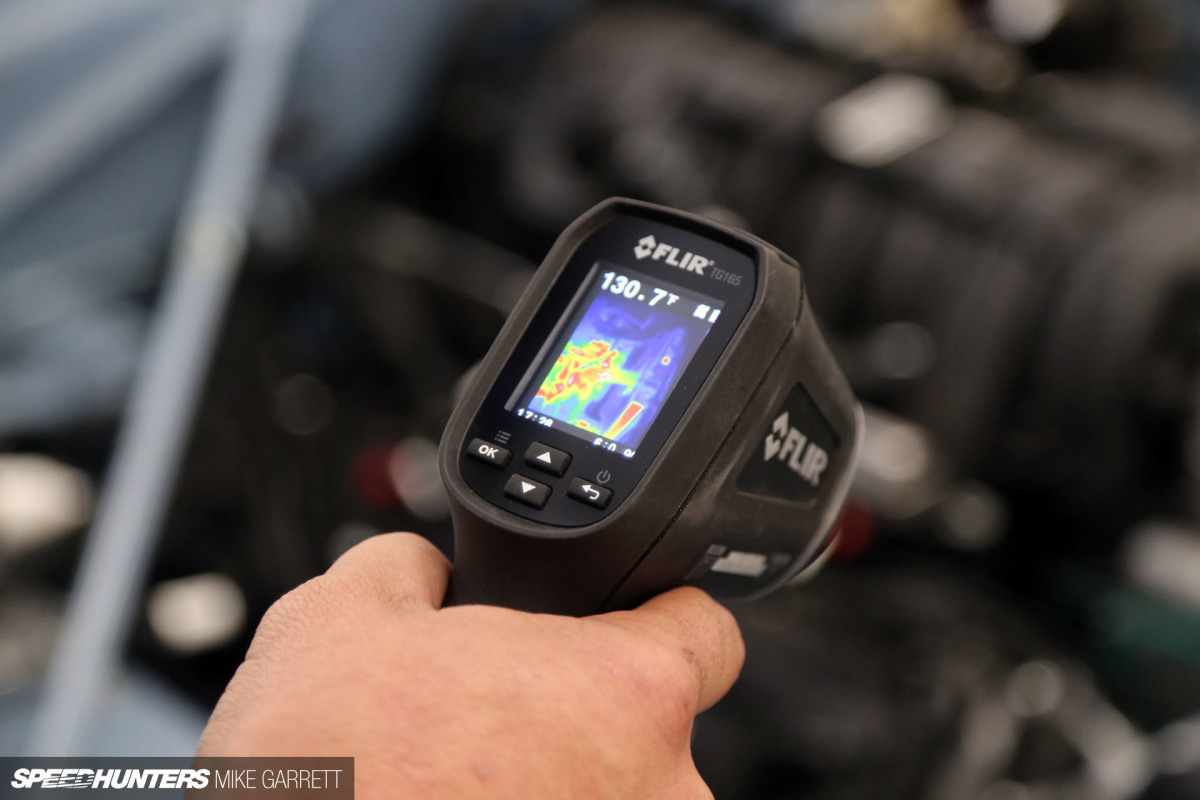 We also kept a close eye on the temperature to ensure the electric fan setup was wired in and working correctly.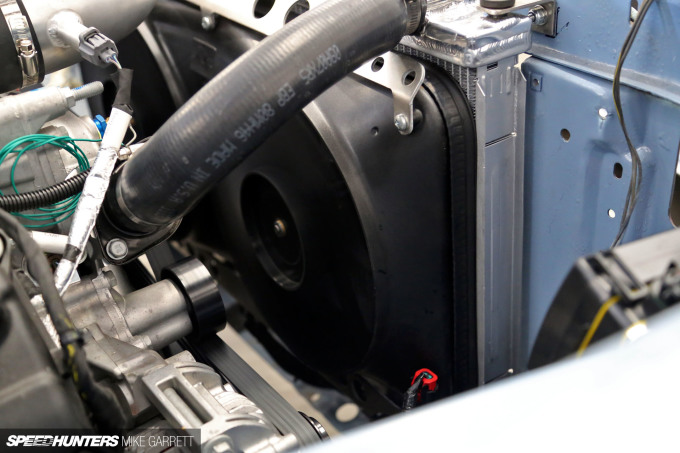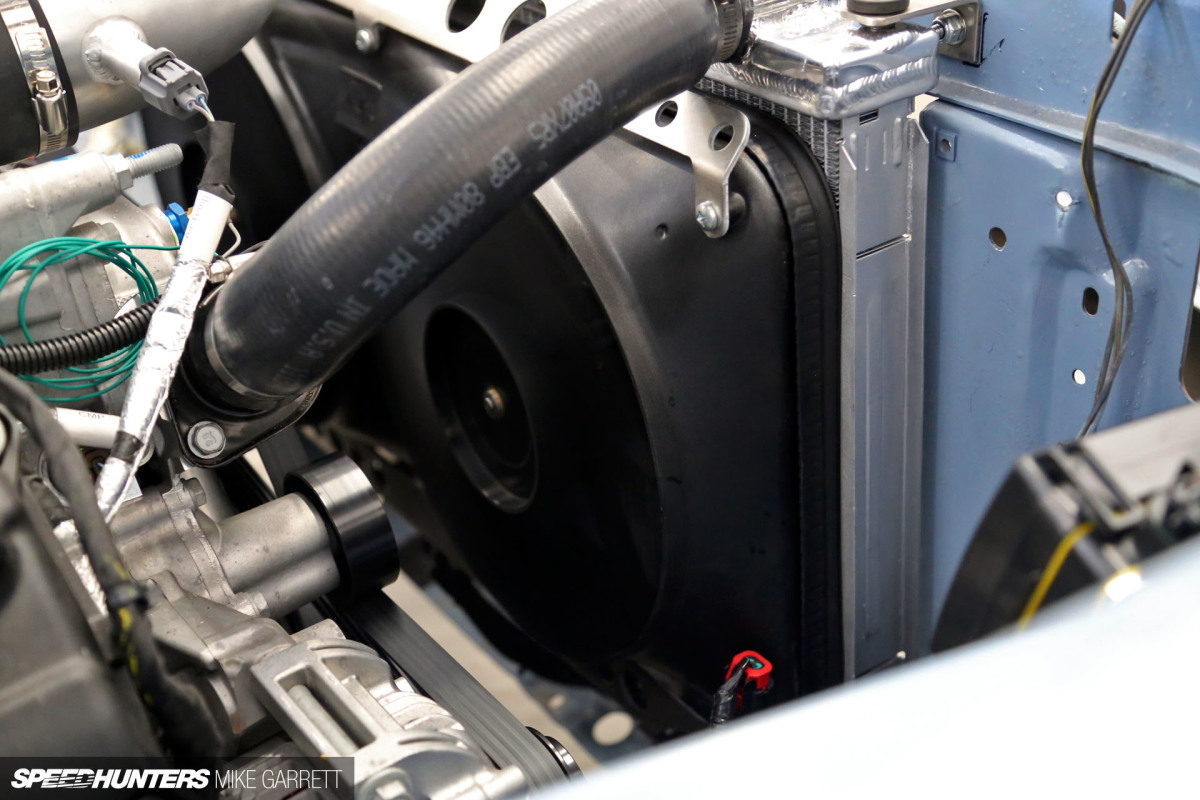 After running the engine for a bit and allowing a little heat soak, we fired it up again and the Flex-a-Lite electric fans came on right when expected. With these and the CSF aluminum radiator, there should be no worries about this thing overheating.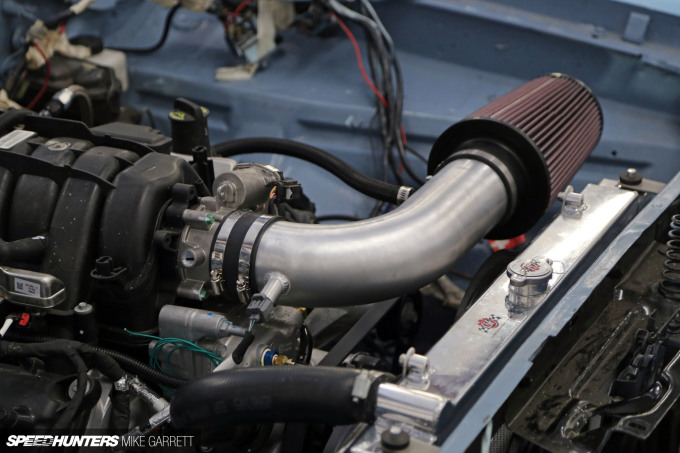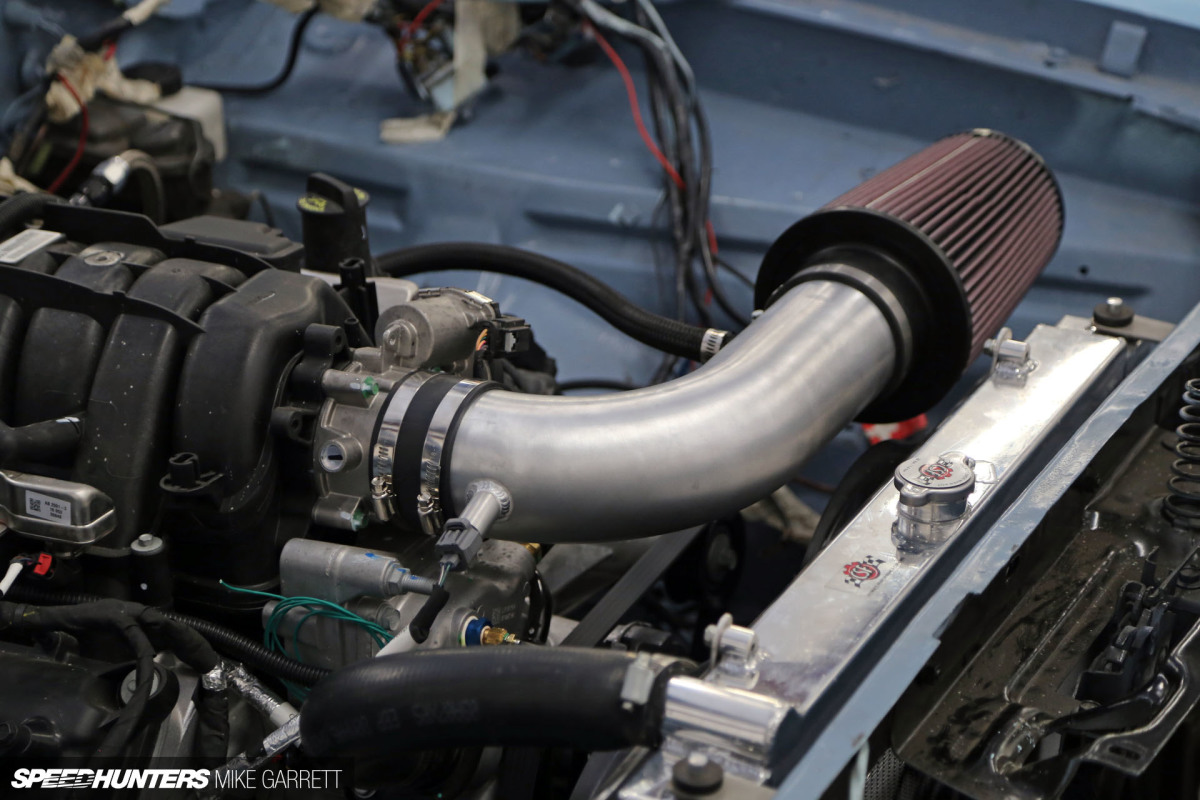 It was around this point when it all started to feel real. My old '75 Dart now had the heart of new Challenger R/T beating inside of it, and man did it feel great. But there was no time to celebrate the milestone as there was lots of work left to be done.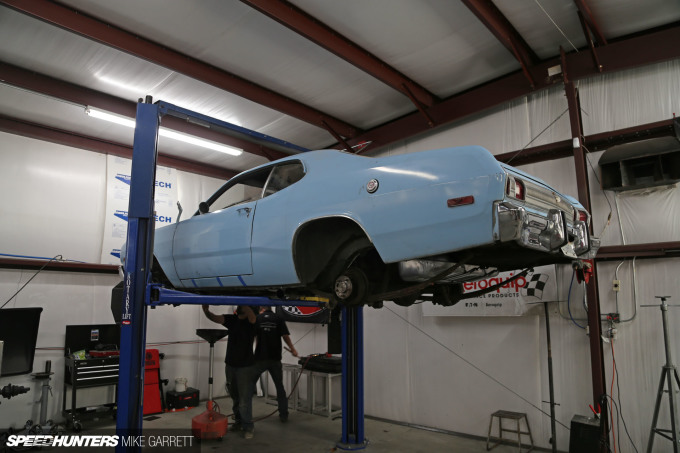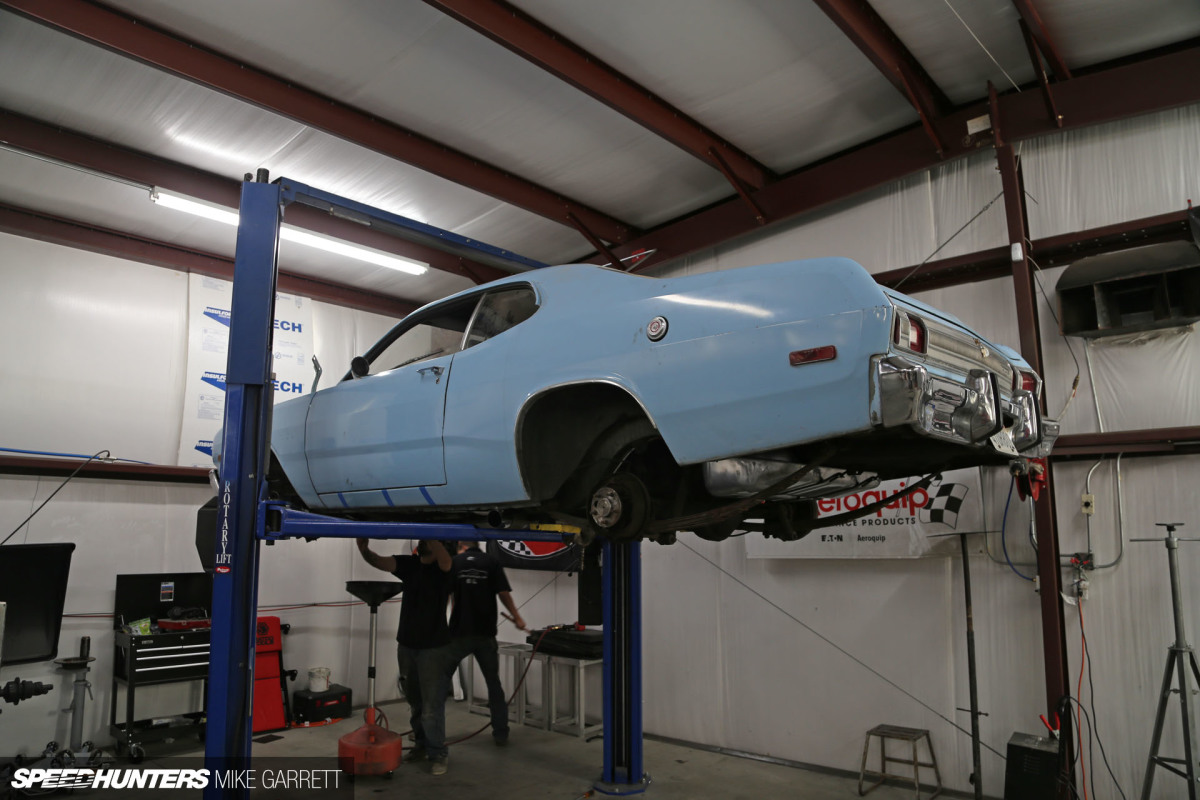 Now that she was running, it was time to rip out the crusty old suspension, rear end and brakes and upgrade the chassis to handle its newfound horsepower. You can look for all that in the next update, but right now I'm off on a quick LA Speedhunting trip.
Stay tuned because there's a lot more Project Yankee to come!
Mike Garrett
Instagram: japanifornia
mike@speedhunters.com
More Speedhunters Project Cars
CSF Radiators
Mopar
Caliber Customs
Baer Brakes
Racepak
Flex-a-Lite
Magnaflow
Red Line Oil
Summit Racing Equipment
TTi Performance