As I explained in my Postcards From Resibrennen story, I only had limited time in between shooting Drift Allstars Germany to wander around the show.
And while there were countless cars I could've chosen to spotlight, a certain R32 GT-R in the paddock kept on pulling me back in, my curiosity piqued by the huge crinkled drag tyres and gaping ride height.
Introducing El Toro.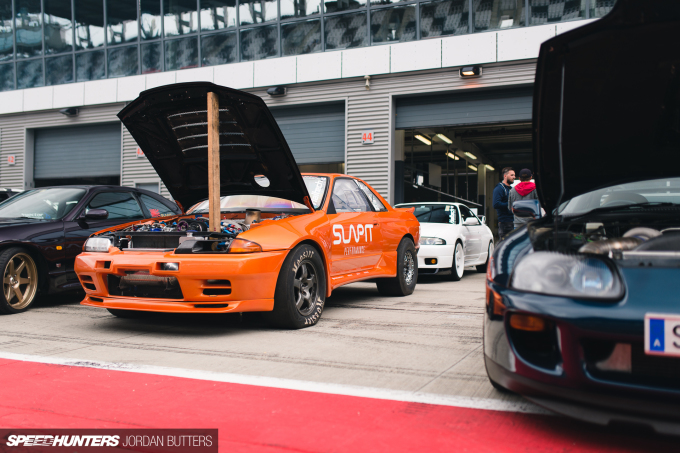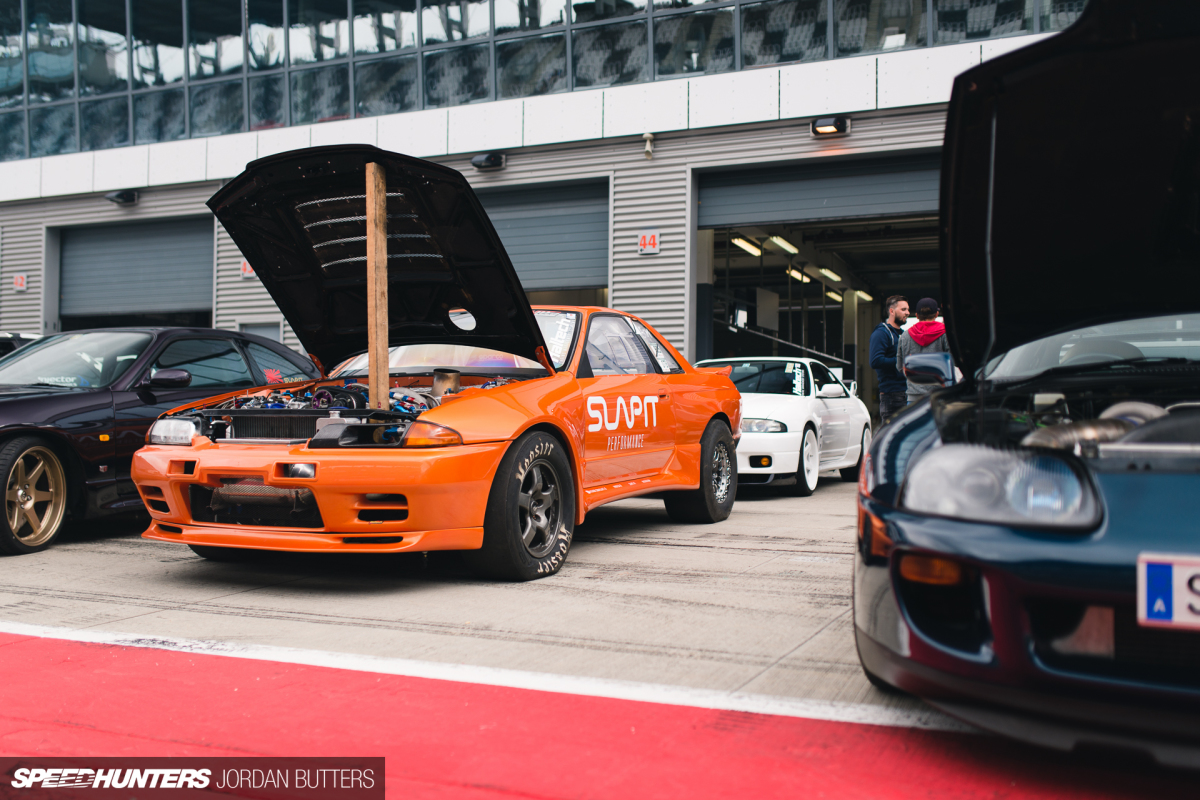 Stock R32 GT-Rs are no slouch, but I suspected that this particular example, built by SLAPIT Performance in Austria, was a serious straight-line weapon. It turns out I was right.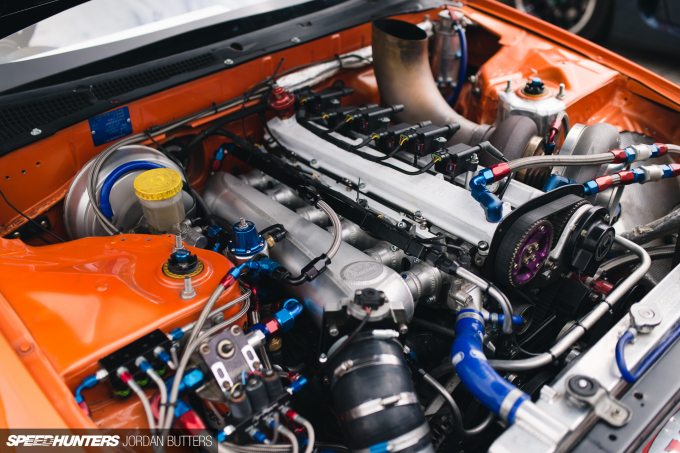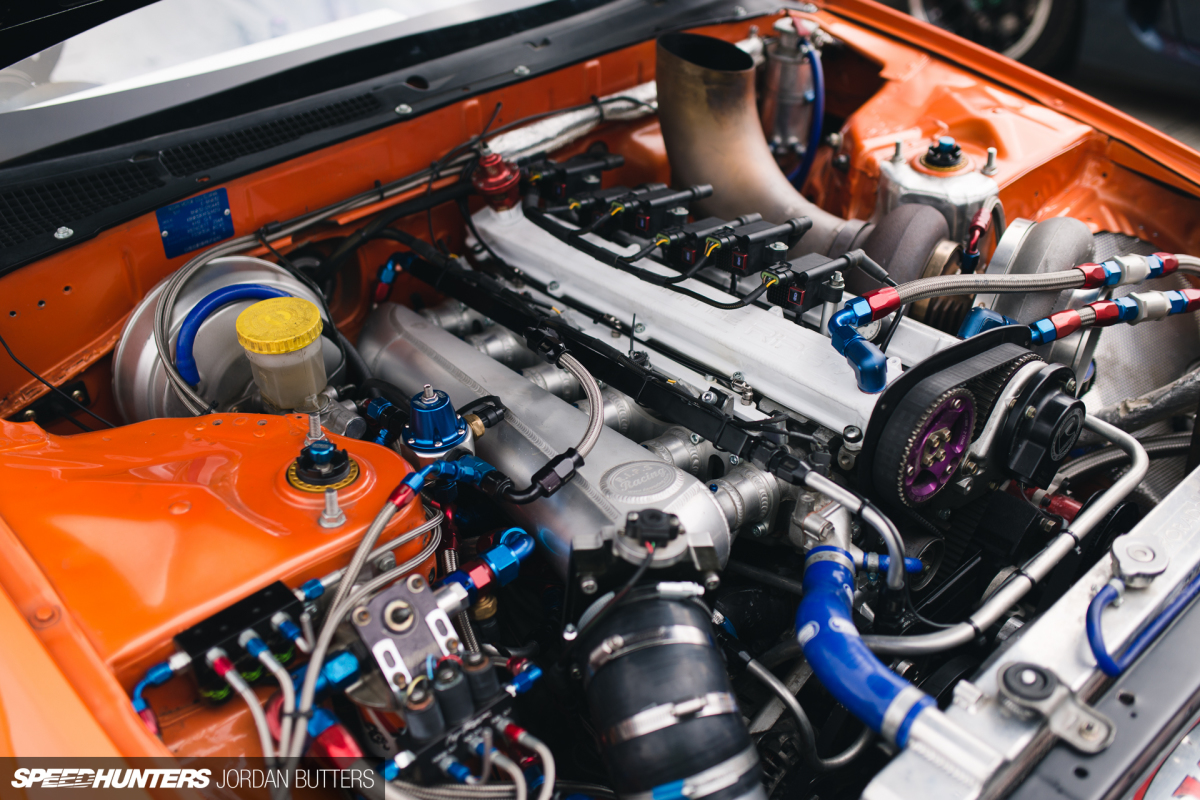 Diving straight under the carbon fibre bonnet for a closer inspection, you're greeted by an imposing RB30 from RIPS in New Zealand, an outfit that knows a thing or two about extracting big power from Nissan RB engines. The block was put together in cooperation with SLAPIT , and the package has been further enhanced by a 3.2-litre Nitto stroker kit. A block brace is also fitted to help keep the spinning oily bits inside the engine, where they should be.
An RB26DETT head was chosen, which SLAPIT ported as far as it would physically go. The motor utilises Supertech oversized valves, springs and retainers, and 290-duration/11.4mm-lift Kelford cams. A dry sump setup was the only option to prevent surge issues when the car launches, and the sump's belt also drives an Aeromotive mechanical fuel pump which, in turn, feeds dual fuel rails equipped with Injector Dynamics ID2000 injectors. This makes for an efficient fuelling solution that is capable of providing more than enough flow and pressure.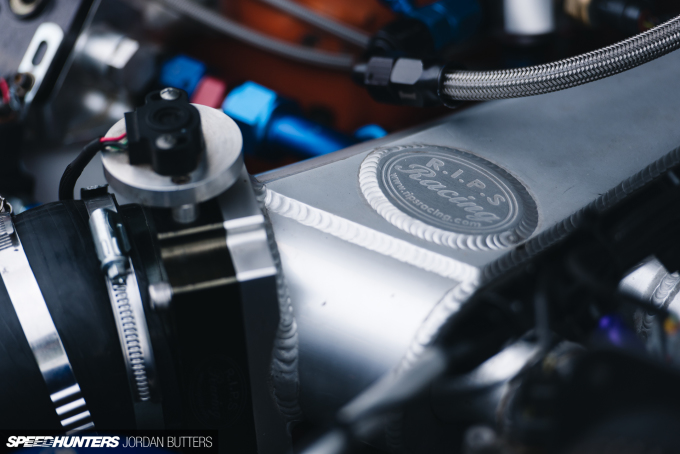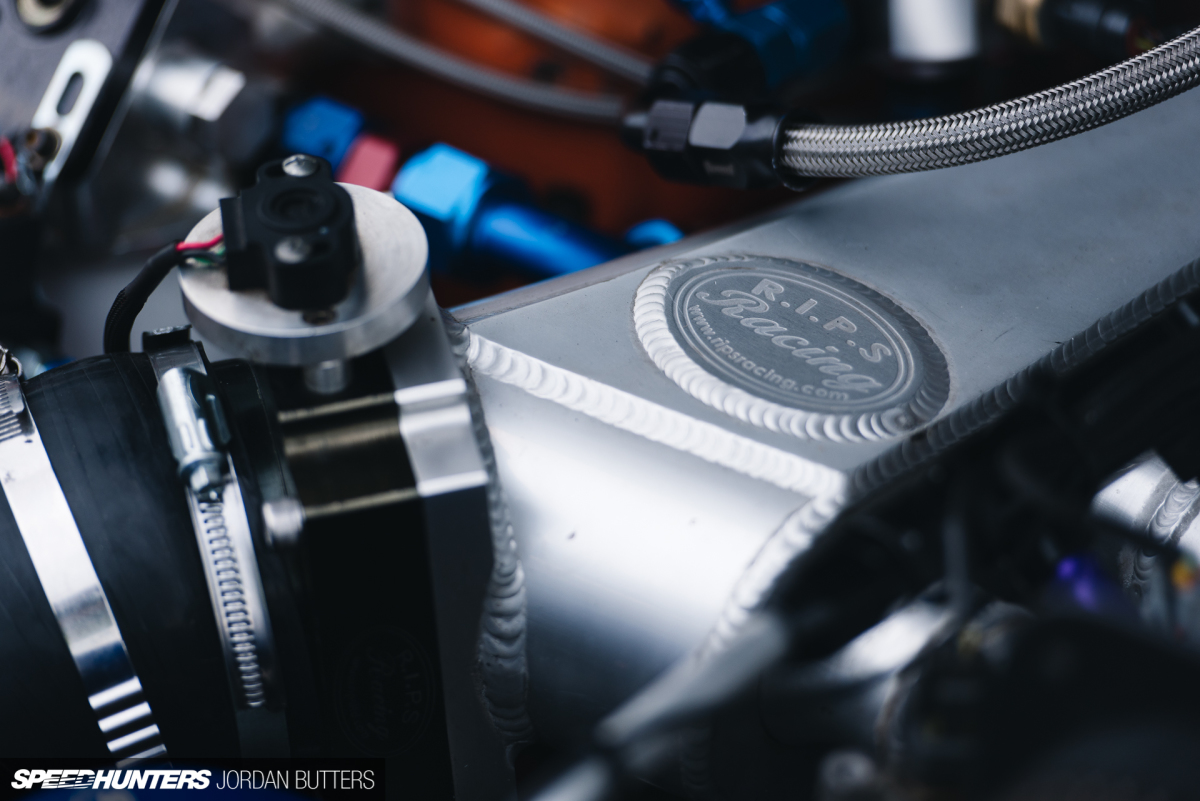 A RIPS intake manifold is mated to a gigantic 96mm throttle body and boost is delivered by an equally colossal Garrett GTX4718R and a Turbosmart Power-Gate60 wastegate. Spent exhaust gases are expelled into the atmosphere straight out through the bonnet.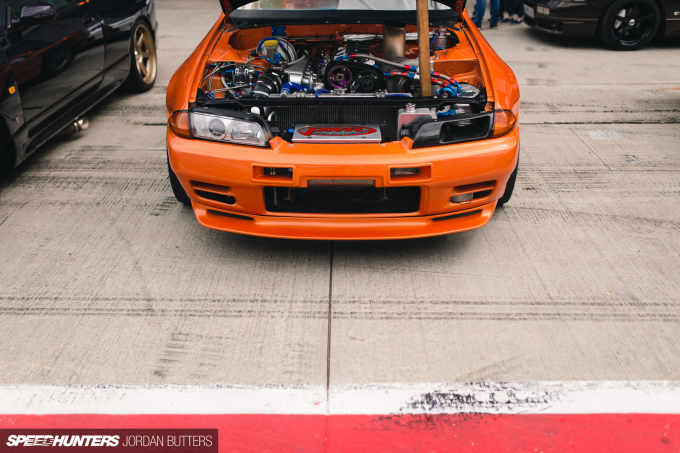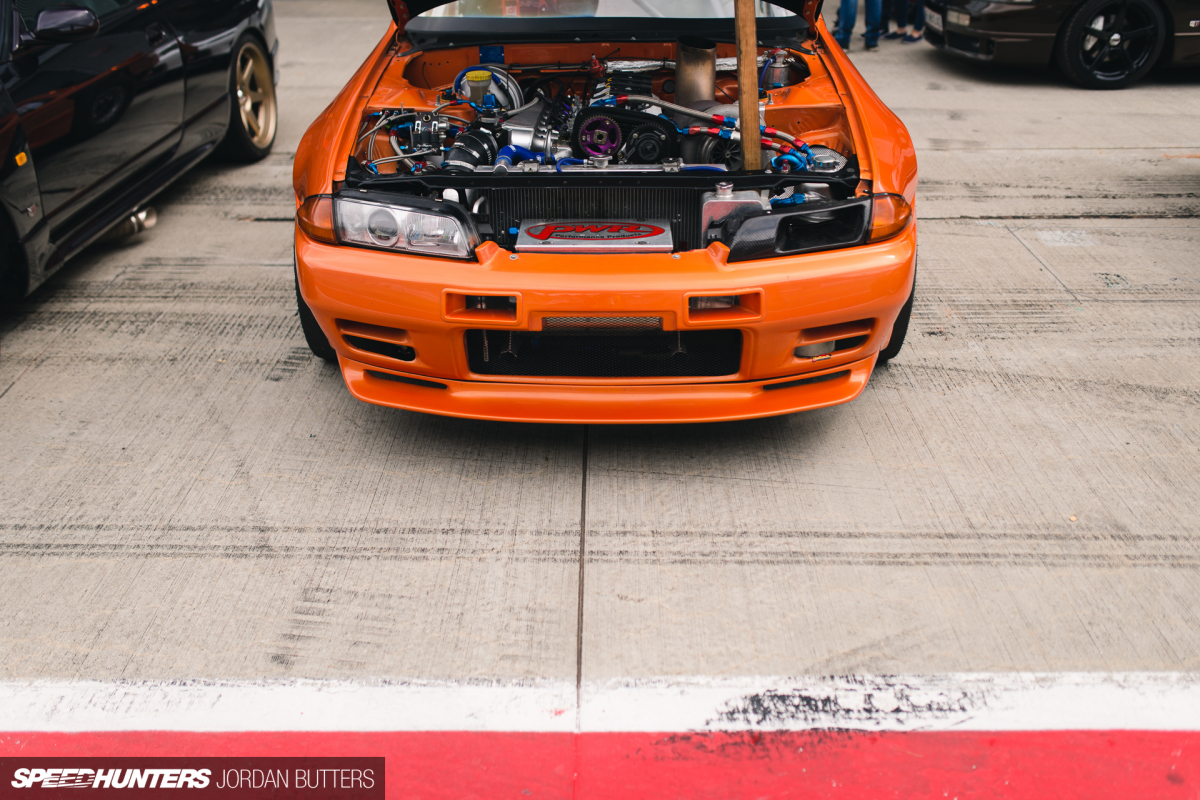 A dry ice-fed intercooler system is used to keep intake temperatures down, and there's even a transmission oil tank in the boot with a compartment for dry ice to be added too.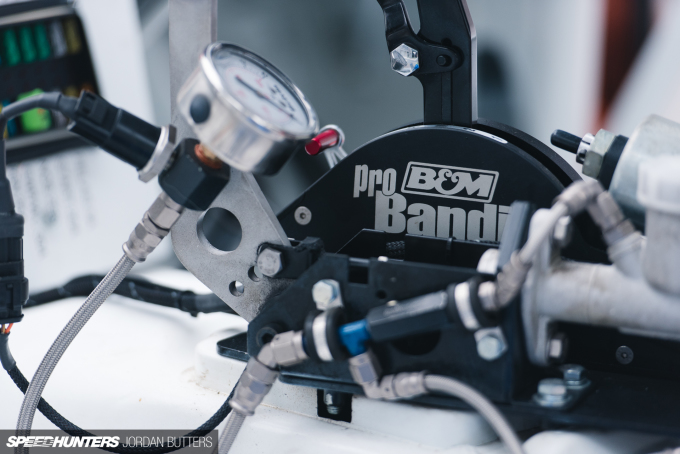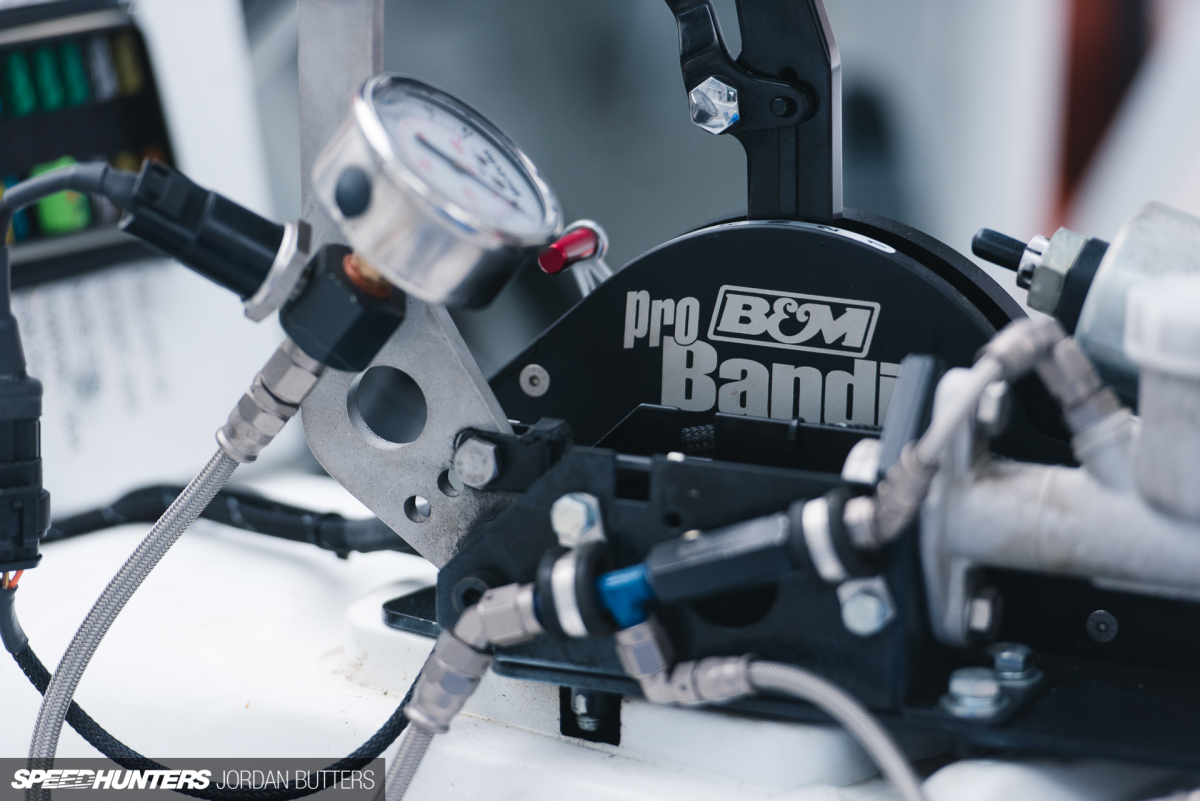 Speaking of which, the Skyline runs a 2-speed GM Powerglide transmission which has been modified to play nicely with the GT-R's AWD system. A B&M Pro Bandit shifter does the selecting duties inside the cabin, and axles and driveshafts from The Driveshaft Shop were specified to handle the power.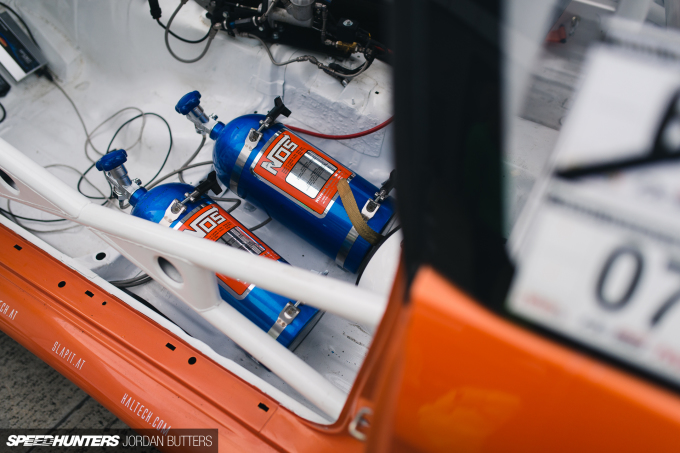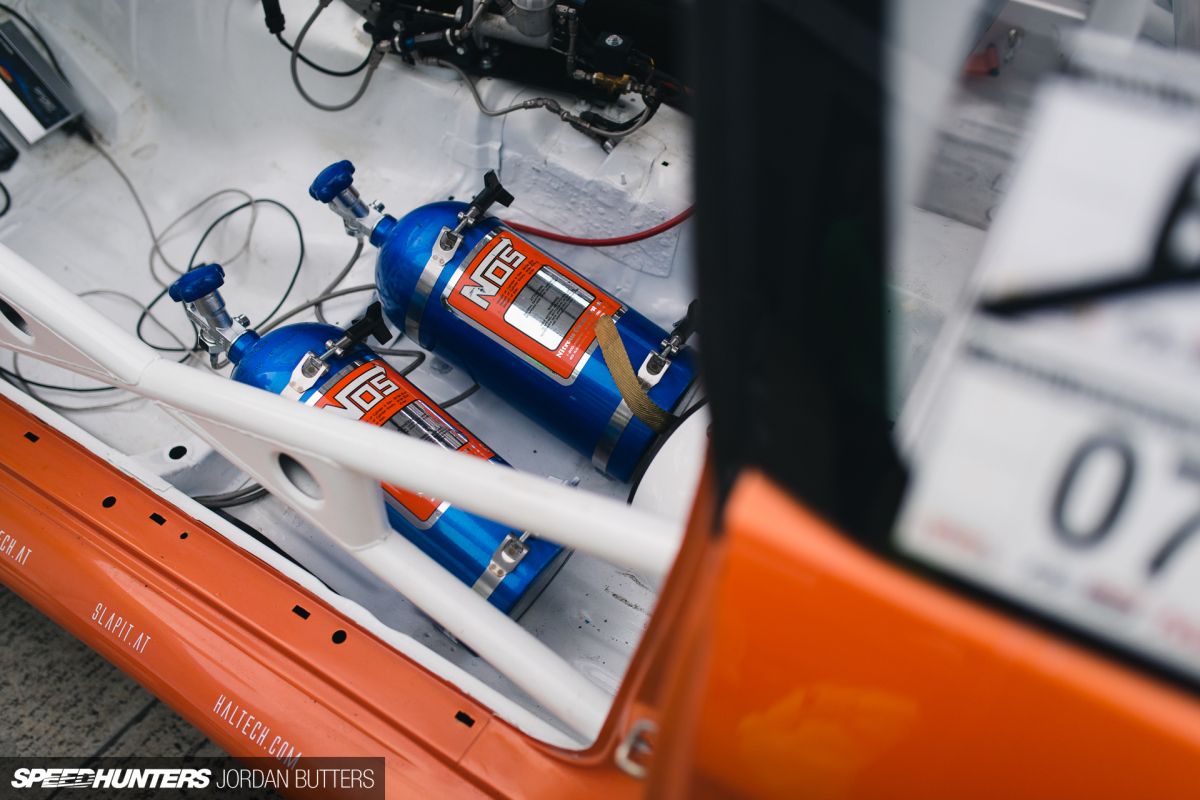 All of the above makes for a ludicrous build already, but owner Alex wanted more. He needed NOS – two of the big bottles.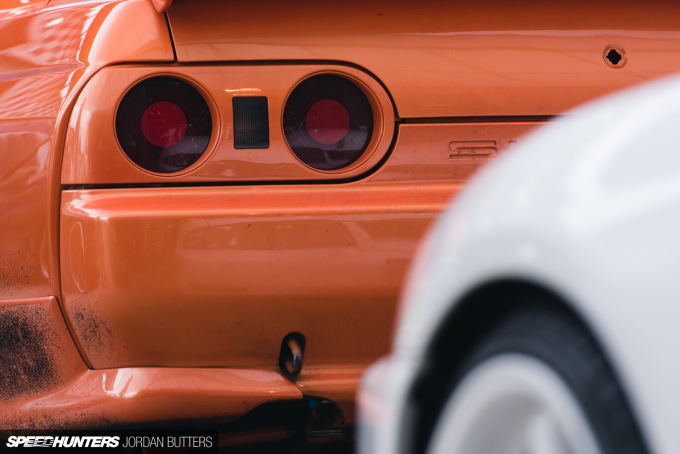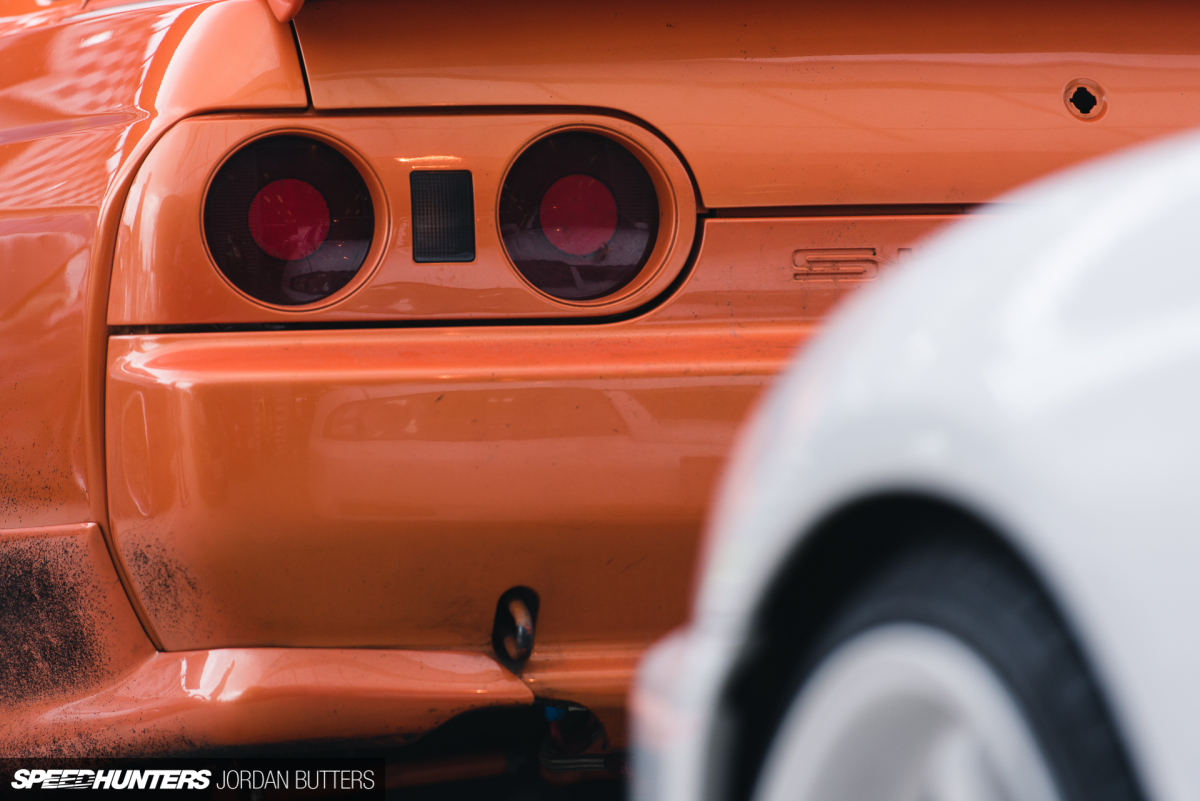 On the outside, aside from the bright orange paint job the GT-R has only been mildly fettled in comparison.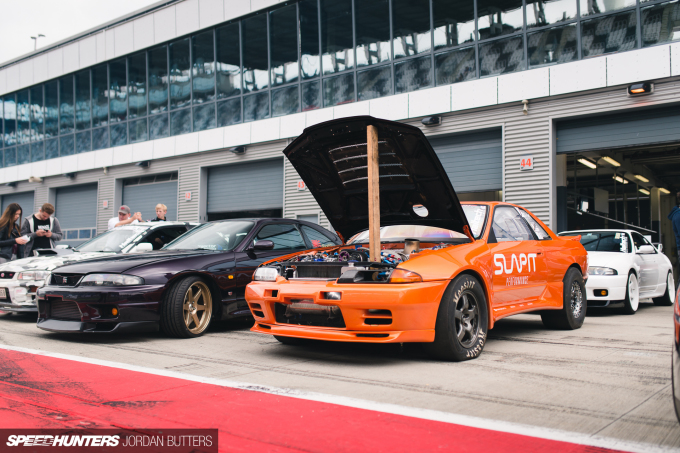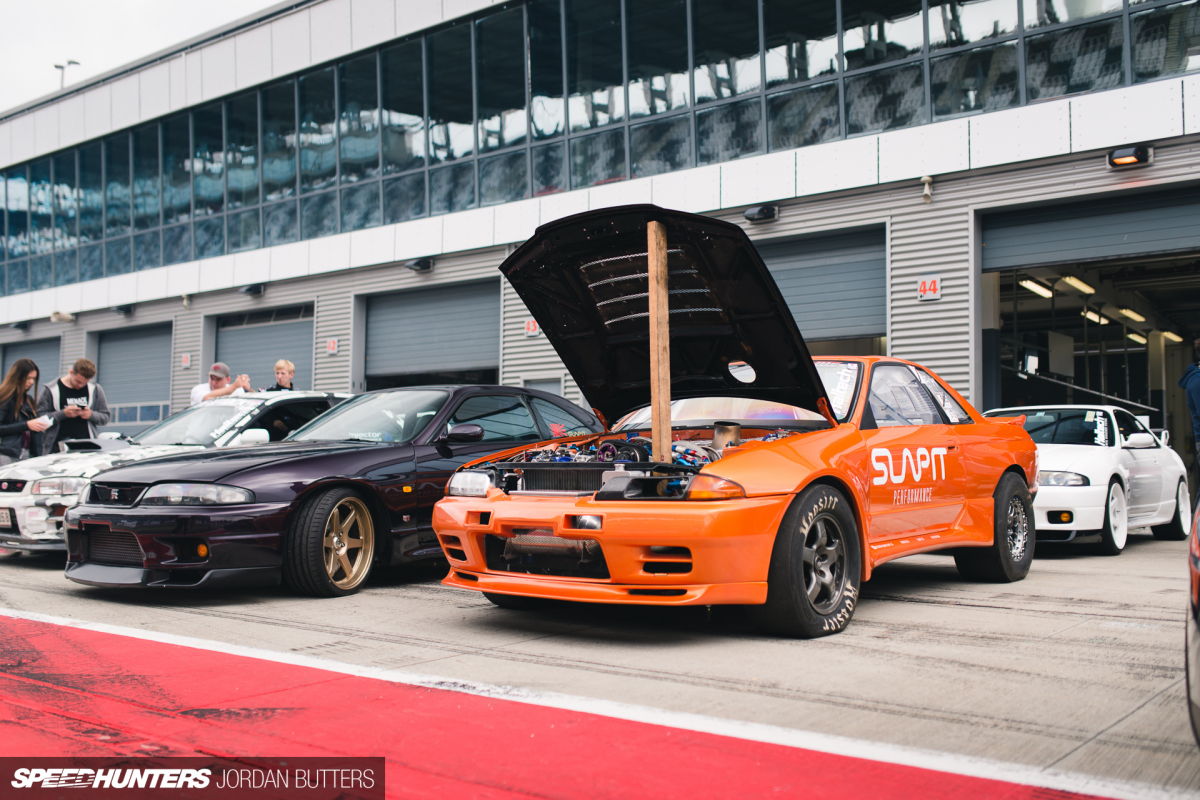 Along with the aforementioned carbon bonnet which was chosen for its weight-saving properties, a headlamp scoop was added to help feed the motor. The glass windows have been swapped for Lexan items all around too. I'm hoping someday someone comes up with a lightweight bonnet stay solution.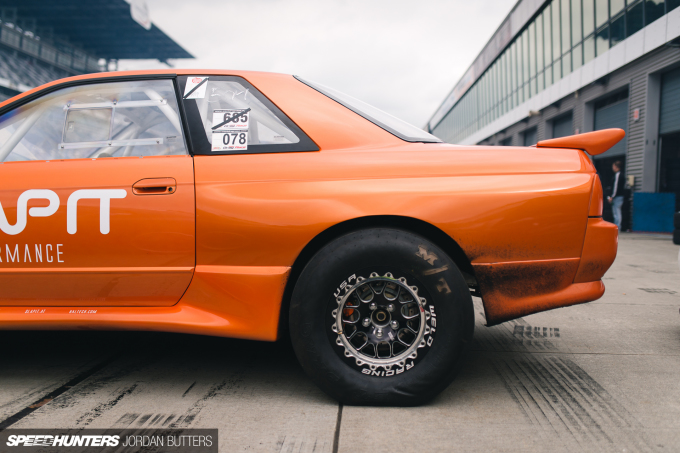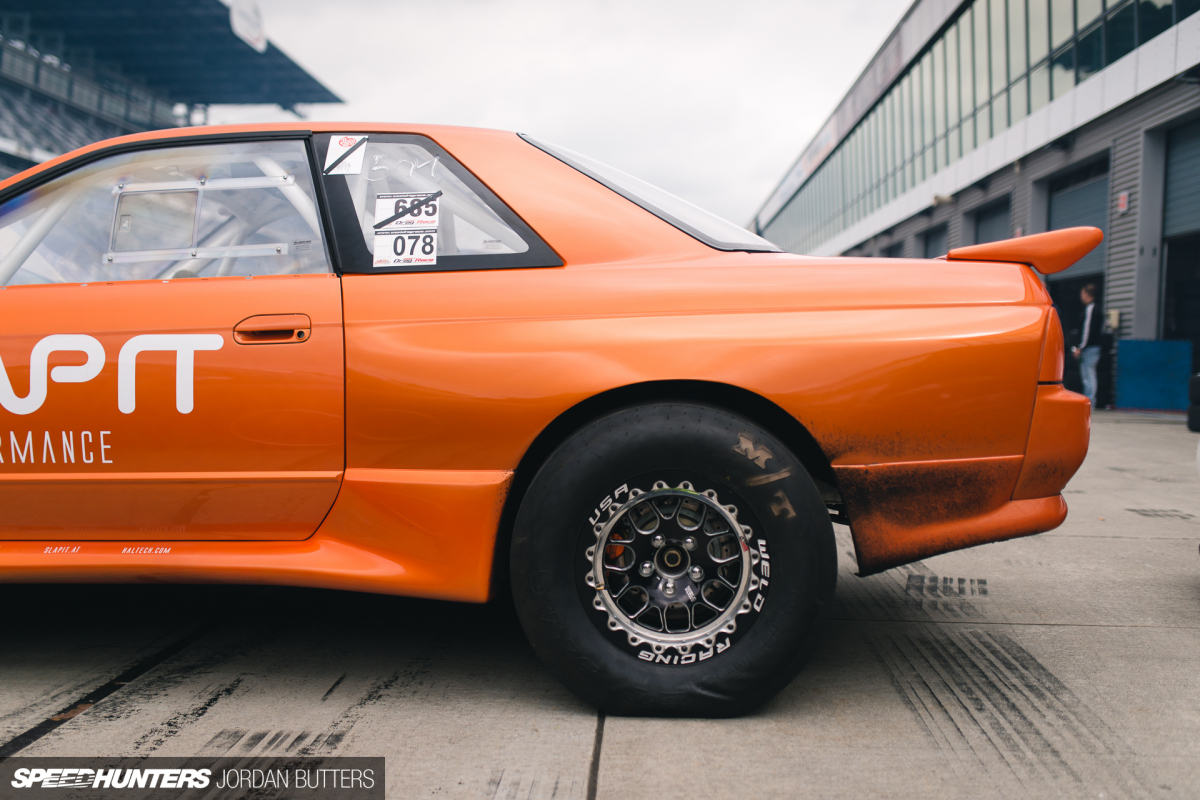 The SLAPIT guys built and formed their own wide fenders in the style of the original body lines to make space for the 28-inch tall and 11.5-inch wide drag slicks at the back. The car runs Weld Racing lightweight wheels with bead locks when in competition mode, while Nitron dampers and adjustable camber arms allow El Toro to be set up for optimum launch and control. Provision was also made to attach a parachute to the rear to slow the R32 down in a hurry.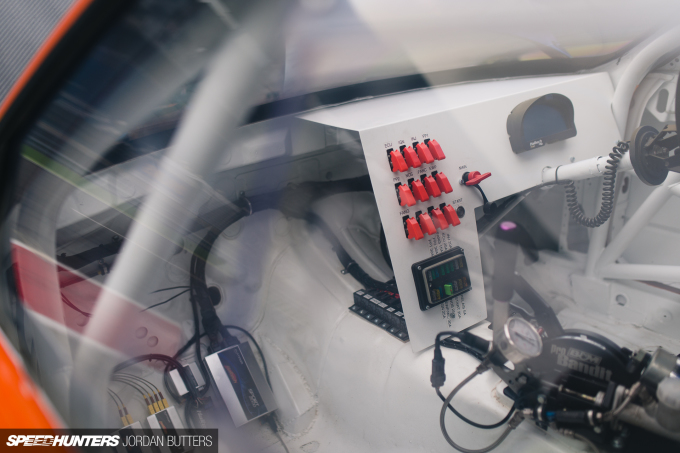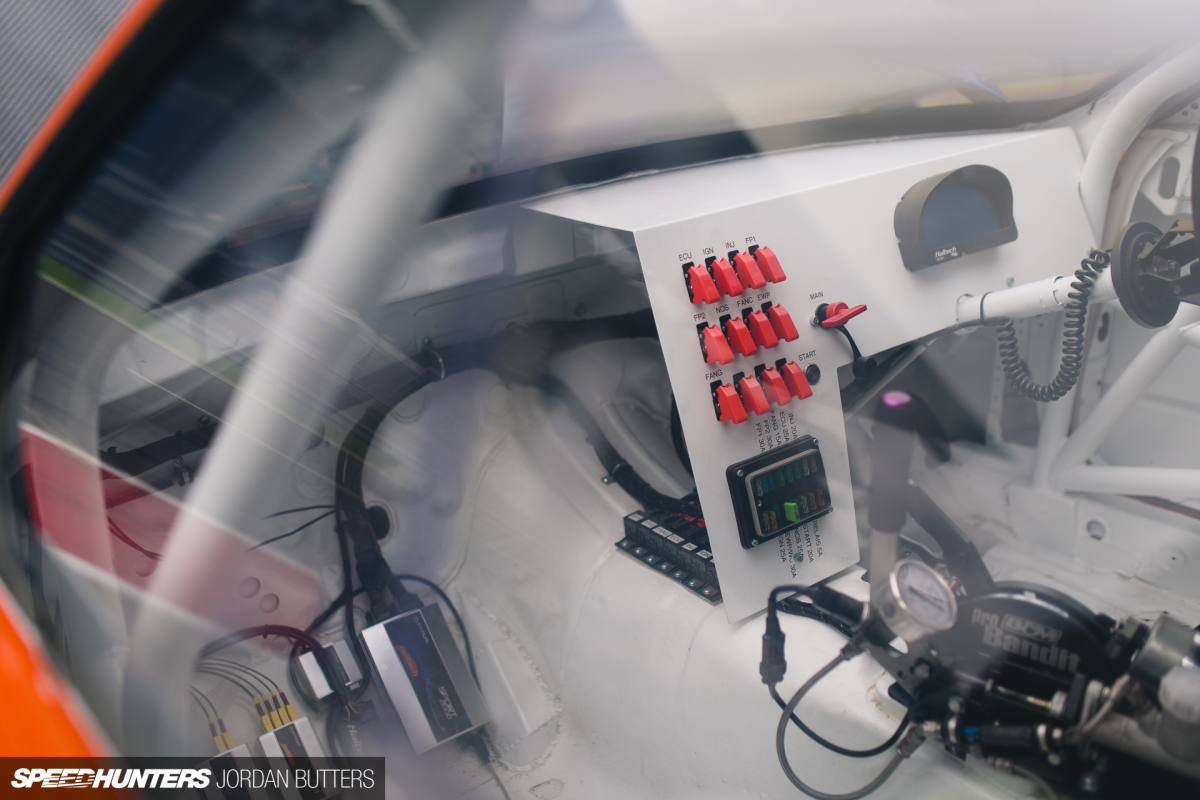 Inside the minimalist cabin, a custom dash houses all the essential switches and controls as well as a Haltech IQ3 dash display.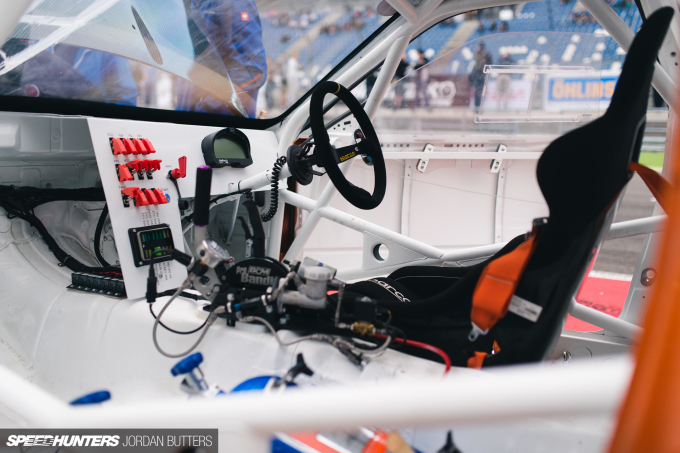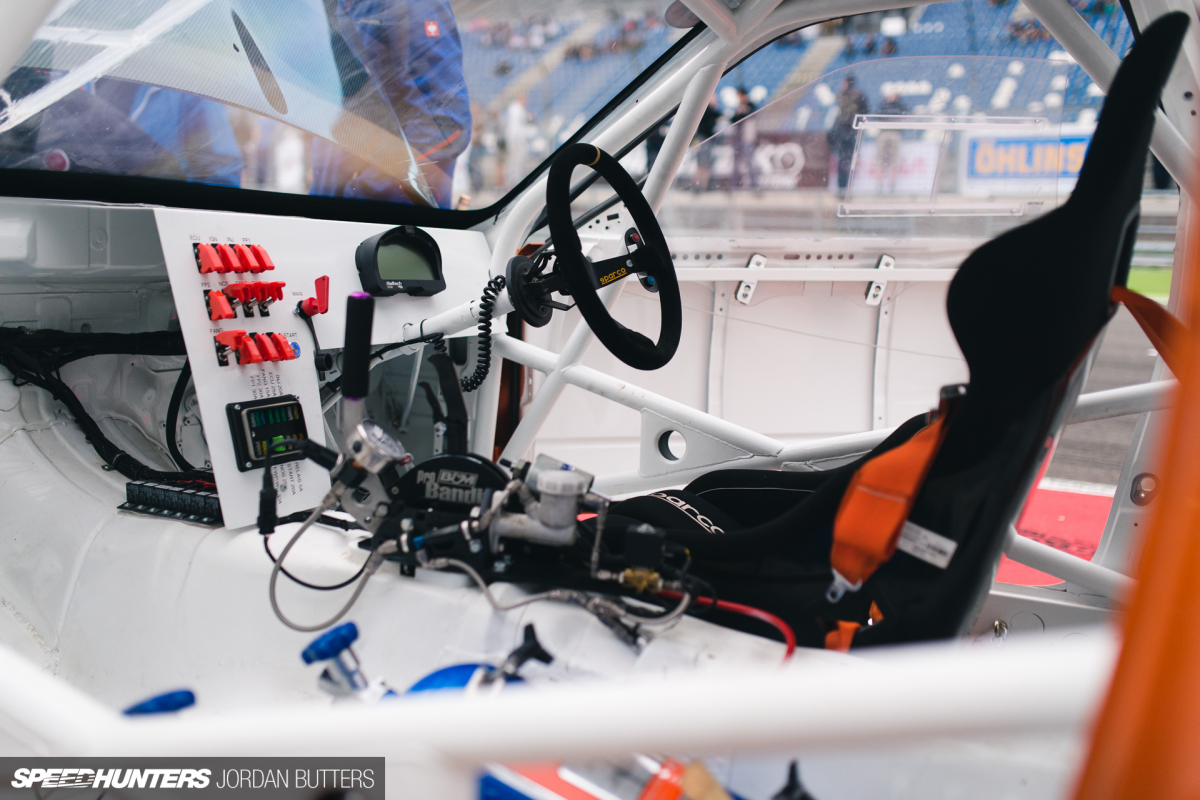 A full cage keeps the driver safe alongside a single Sparco seat and matching orange LTEC 6-point harness. A dished Sparco suede wheel has been modified to house any essential buttons that need to be close to hand.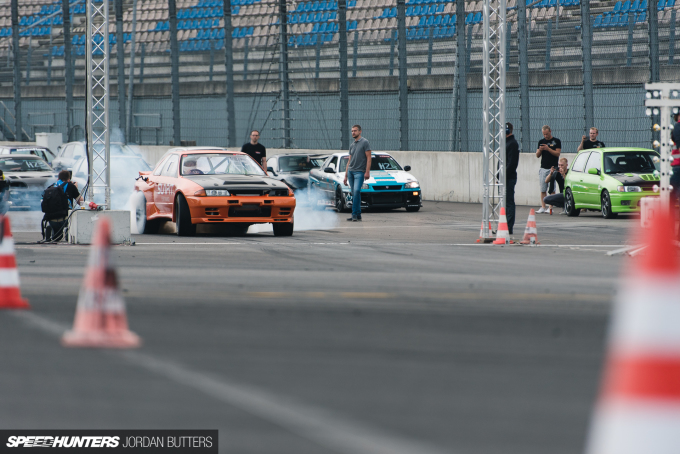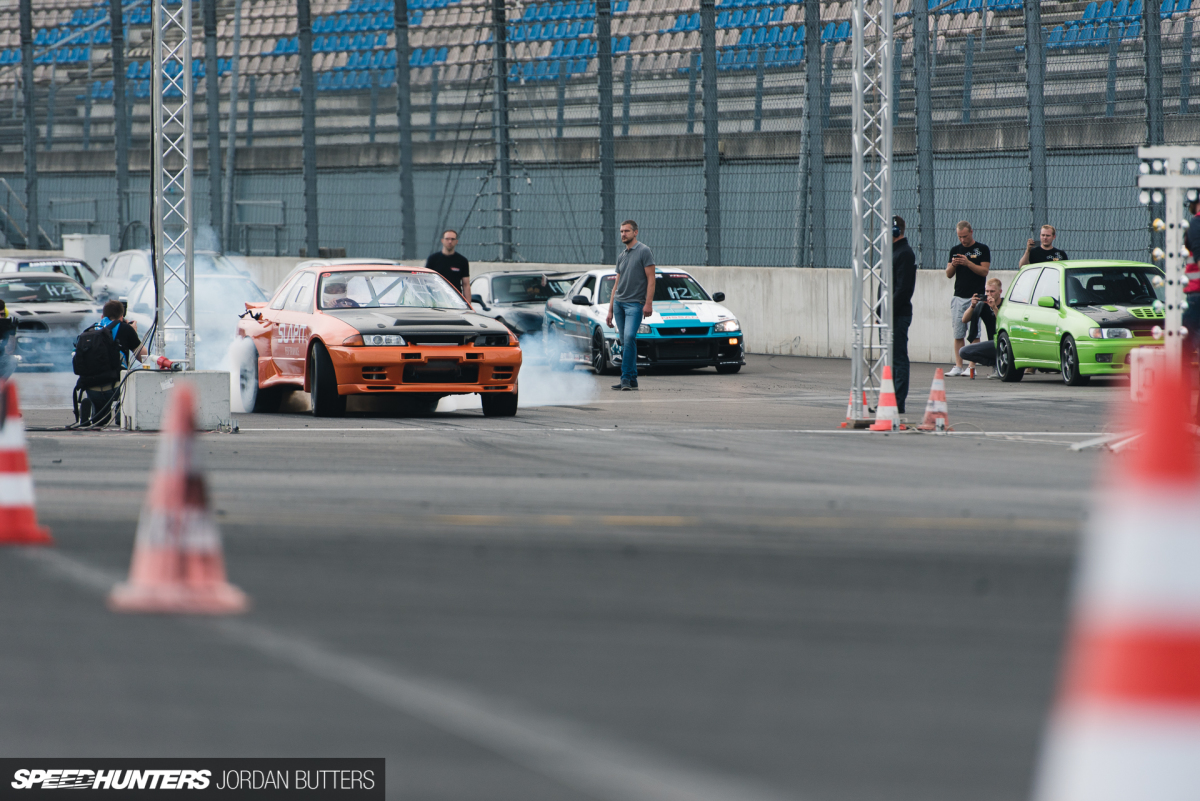 Although El Toro was running on a slightly damp and cool track during the Reisbrennen evening drag event, Alex and his team weren't afraid to put on a show. The pace at which this machine picks up as it howls towards the finish line is immense – it's like a charging bull coming straight at you.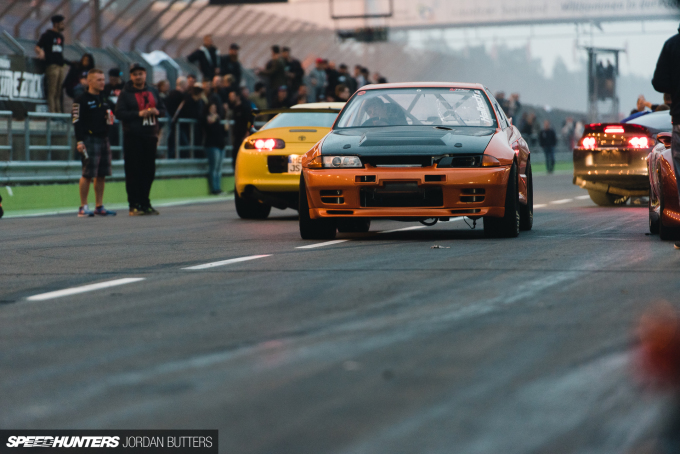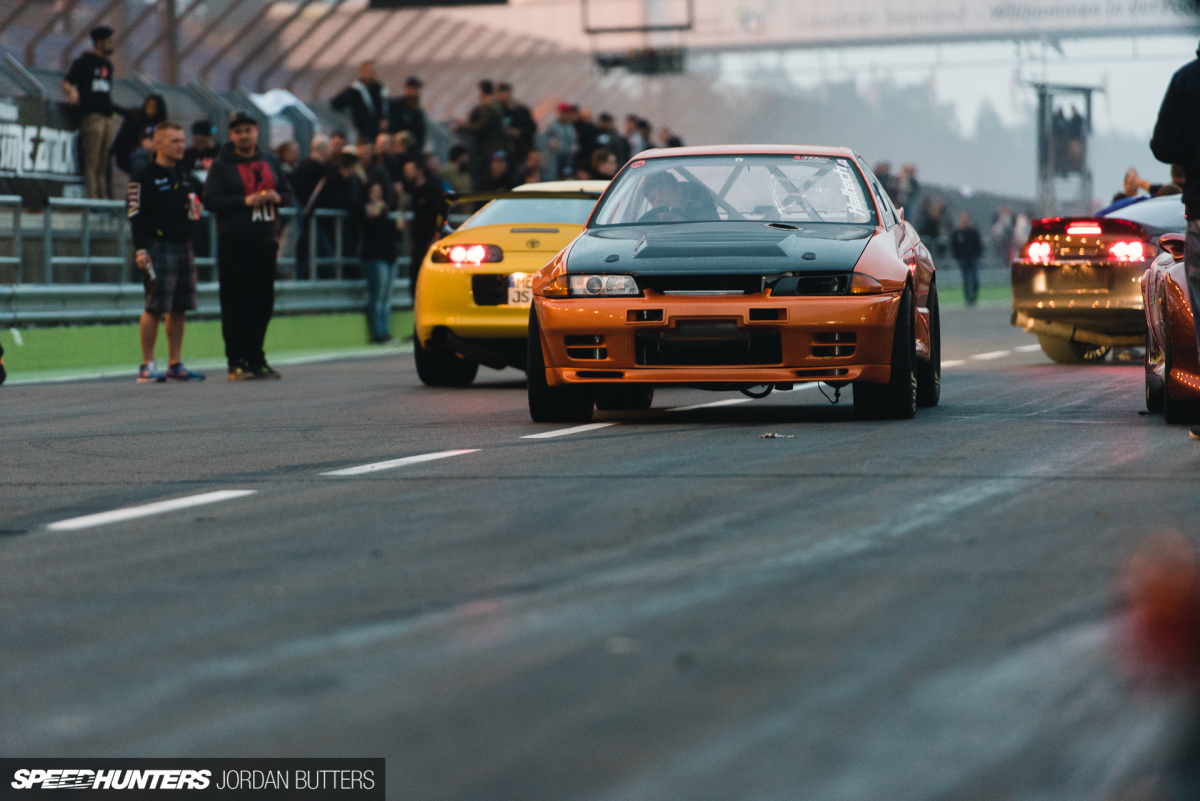 I'm none the wiser as to why a Japanese car built in Austria running an engine from New Zealand has been given a Spanish name. Google Translate reliably informs me that Osuushi, The Bull (I didn't really need Google for the NZ version) or Der Stier would've all been suitable monikers too, but what's in a name, right?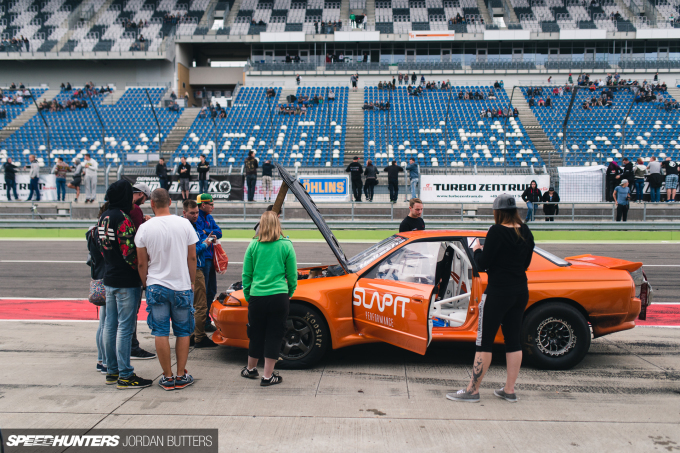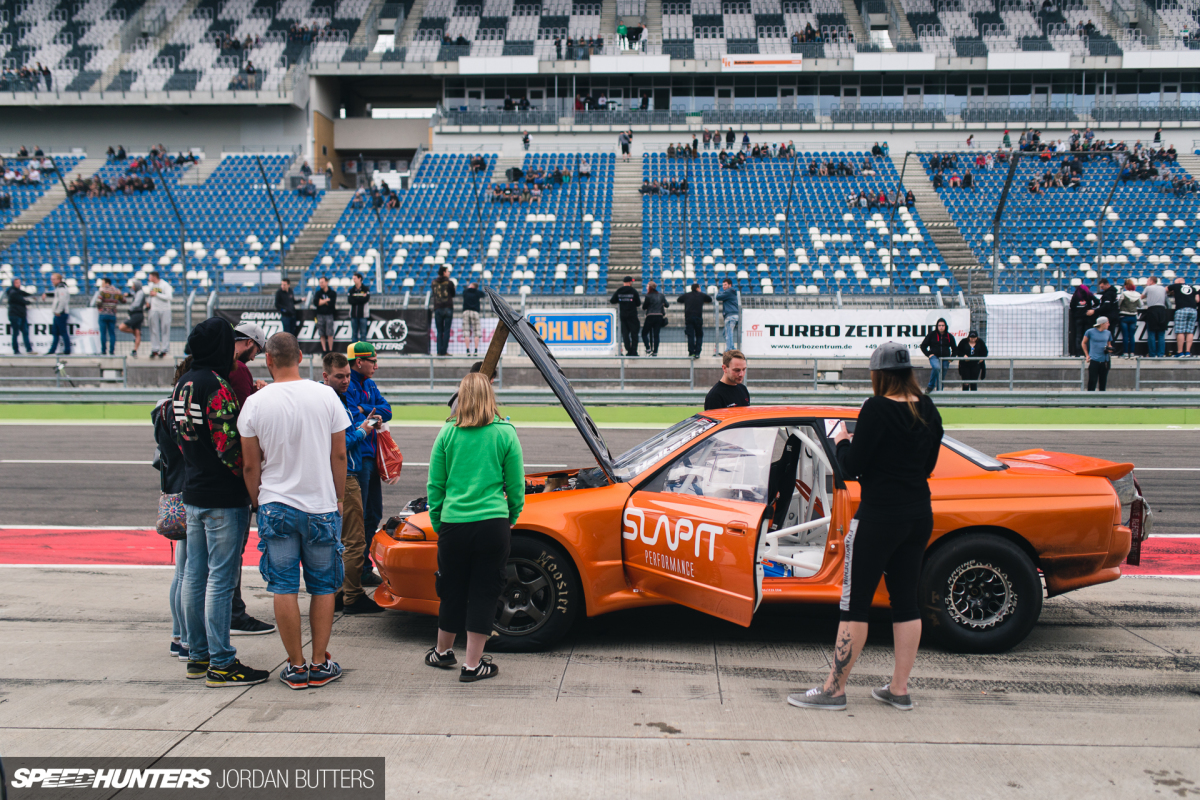 What really interested me were the numbers. In its current form, running 2.8bar (41psi) boost and two-stage nitrous, estimates are in the region of 1500bhp. Alex and his team are already installing a new single fogger, triple-spray nitrous setup, with hopes of hitting around 1800bhp.
That'll do nicely.
Jordan Butters
Instagram: driftagram / jordanbutters
Jordan Butters Photography