What A Weird & Wonderful Place
As years have passed, I've found that events have become more about the people that surround me, rather than the metal on display.
I first found interest in cars about six years ago, and back then I wouldn't take a second look at anything unless it had a Volkswagen or Audi badge on the front. Fast forward to 2016 and things couldn't be more different. Truth be told, I couldn't care less what badge labels the front of a car now, and in most cases I find myself more interested in the unique, obscure things you don't see everyday. But despite this, my event calendar consists almost entirely of VAG-focused meets, because that's where my friends are. At the start of every year I sit down and go through Facebook event pages, show calendars, and magazines to find out what's on, when and where. The outcome of this is almost always identical – the same shows at the same time and the same place. This isn't me moaning about the lack of variety in my selection of automotive events, but I do believe it's always good to mix things up a little in life.
This is where Retro Rides Gathering comes in. My name is Thom Williams, and I hope you enjoy this I Am The Speedhunter post I've put together with the help of Josh Mee.
I'd always known of Retro Rides, a popular online forum for all things old and cool. But it wasn't until I met Dean Meeson, the owner of quite frankly the most ridiculous Lotus ever, that I learnt about the annual event called Retro Rides Gathering. When the 23rd August 2015 came, I made the last minute decision to find out what I was missing beyond VAG shows and spend some time appreciating something different. One year later I returned for more.
Nestled in the hills of Worcestershire, West England, you'll find Shelsley Walsh Hill Climb, the oldest motorsport venue in the world to still use its original course for events today. It's the perfect setting for a hill climb, and with a full day of racing action plus a car show on the side, there's enough going on to keep you wishing there were more hours left in the day.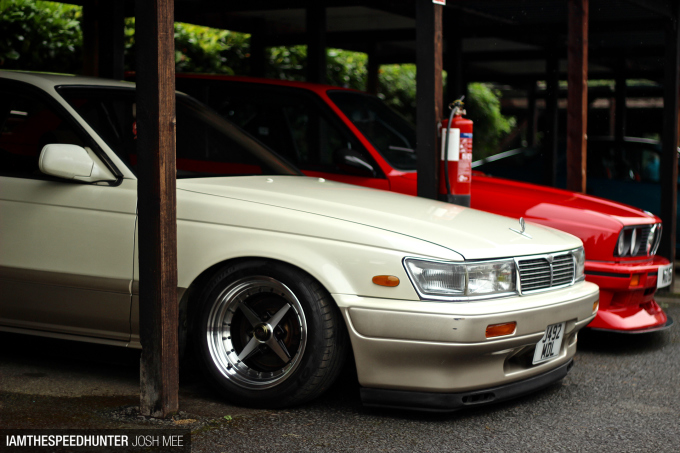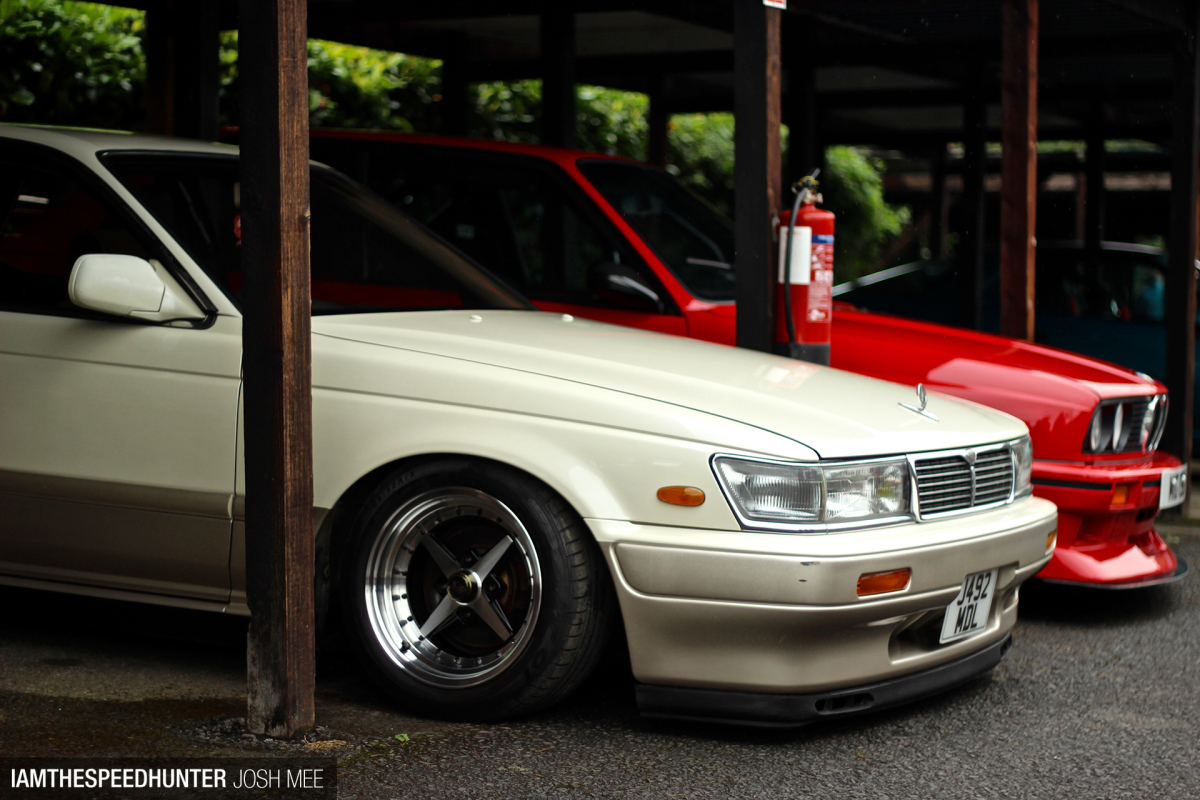 There are two main reasons why I love this event.
Firstly, you get the impression that everyone is equal and respectful. At any typical show it's easy to find someone slating another's car because they don't agree with the selected modifications, or the workmanship carried out. At Retro Rides this is nonexistent, everyone has endless respect for the creatively and hard work that has gone into making something truly unique.
Secondly, you'd struggle to find a more diverse range of cars together in one place. Take this for photo as an example. Parked up in the paddock patiently awaiting their turn to gracefully take on the historic hill climb, a C33 Nissan Laurel and BMW E30 M3, each tweaked and tinkered with to their respective owner's desires.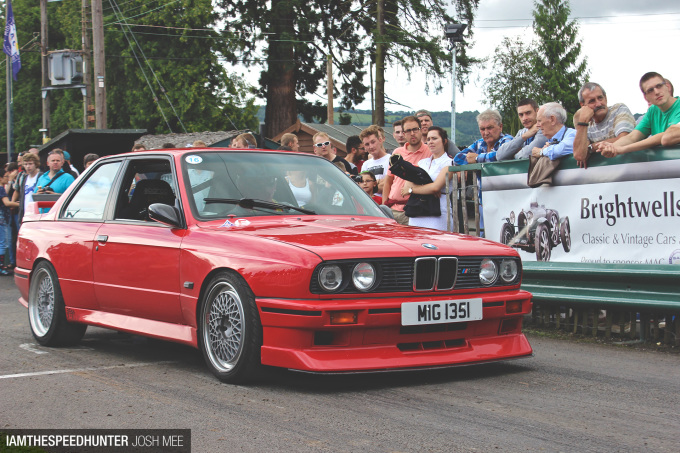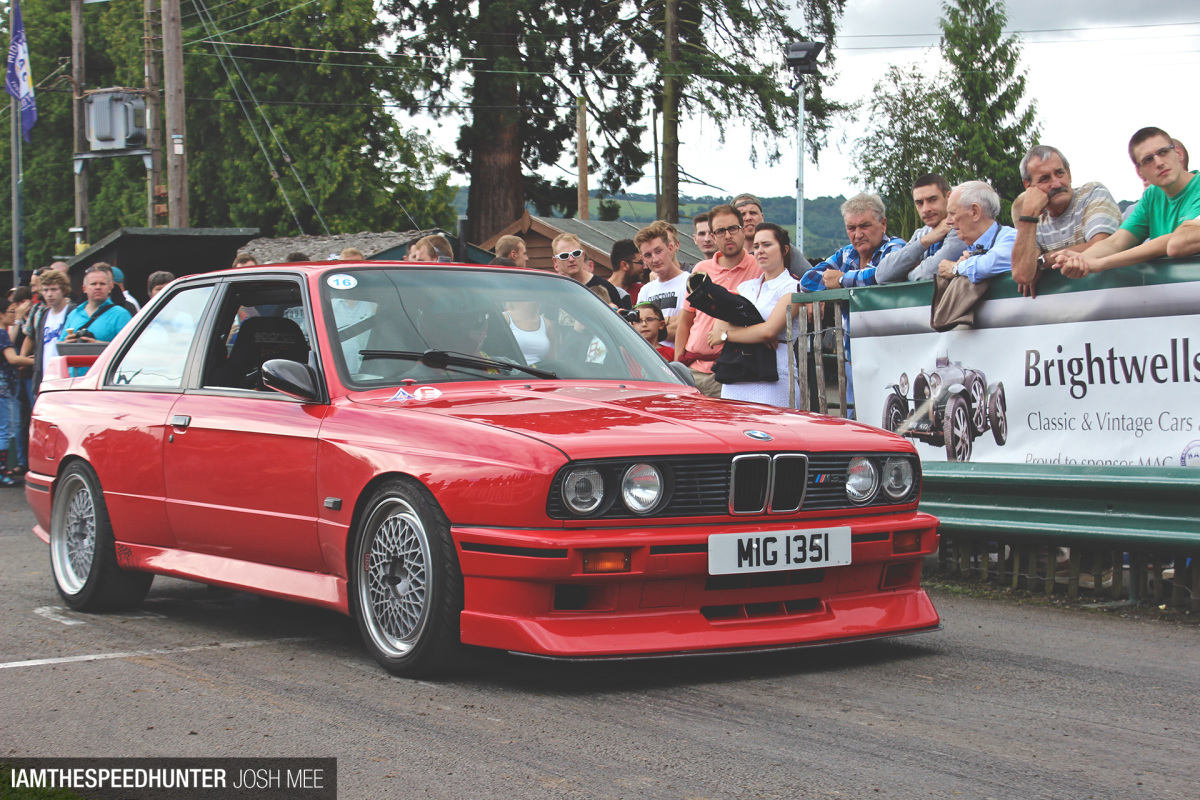 I know you want to see more of this M3…
The Climb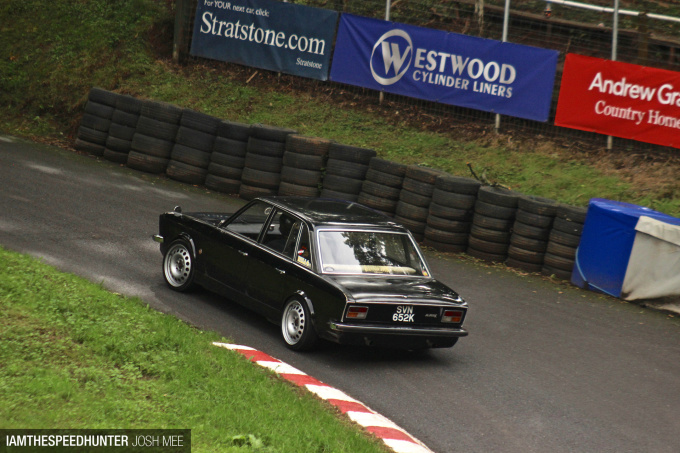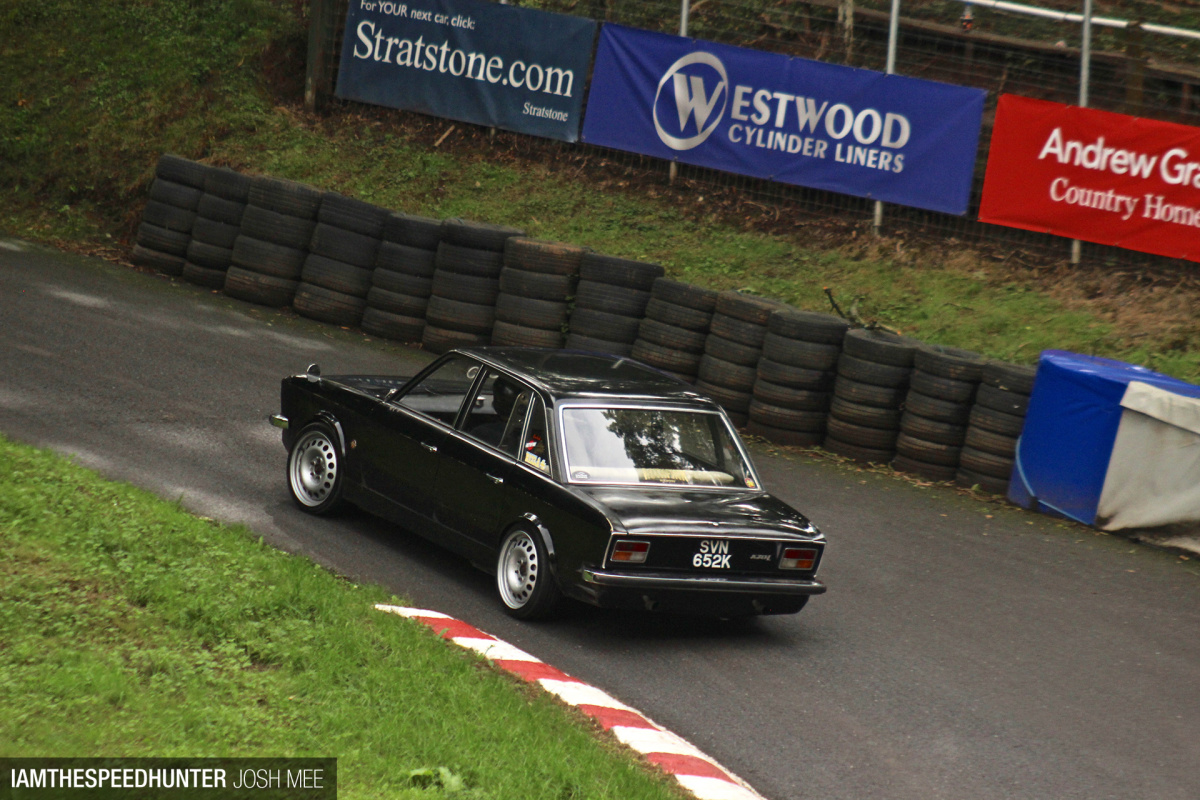 Of course, this event story wouldn't be complete without taking a closer look at the hill climb itself. There's 914 metres (1000 yards) of tarmac that climbs 100 metres from start to finish, and some sections of the course are just 3.6m wide. It definitely isn't for the fainthearted. Nevertheless, there was no shortage of cars queuing up awaiting their turn.
One of the key highlights of the Retro Rides Gathering is the guest cars, hand-picked by the team to cater for a variety of onlookers to drool over. Don't be fooled though, these aren't all professionally built and sponsored race cars, some have been pieced together in garages by enthusiasts like you and I. Guest cars took to the the hill several times throughout the day, providing jaw-dropping burnouts at the start line and euphonious tones for the crowds spread along the length of the course. These cars ranged from Pipey McGraw's outrageous Volkswagen K70 with a W8 and 4WD swap…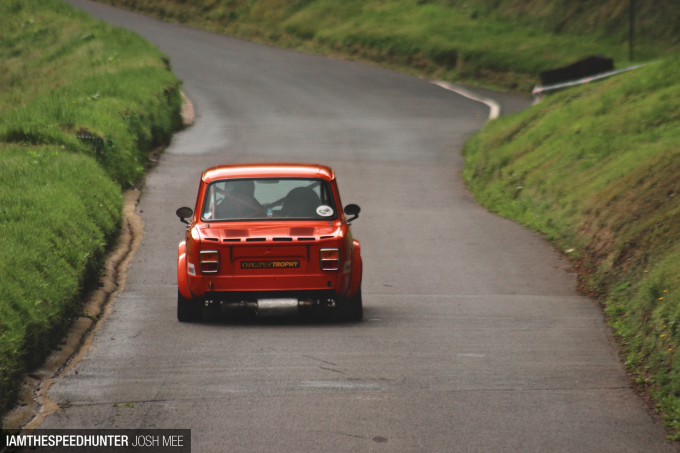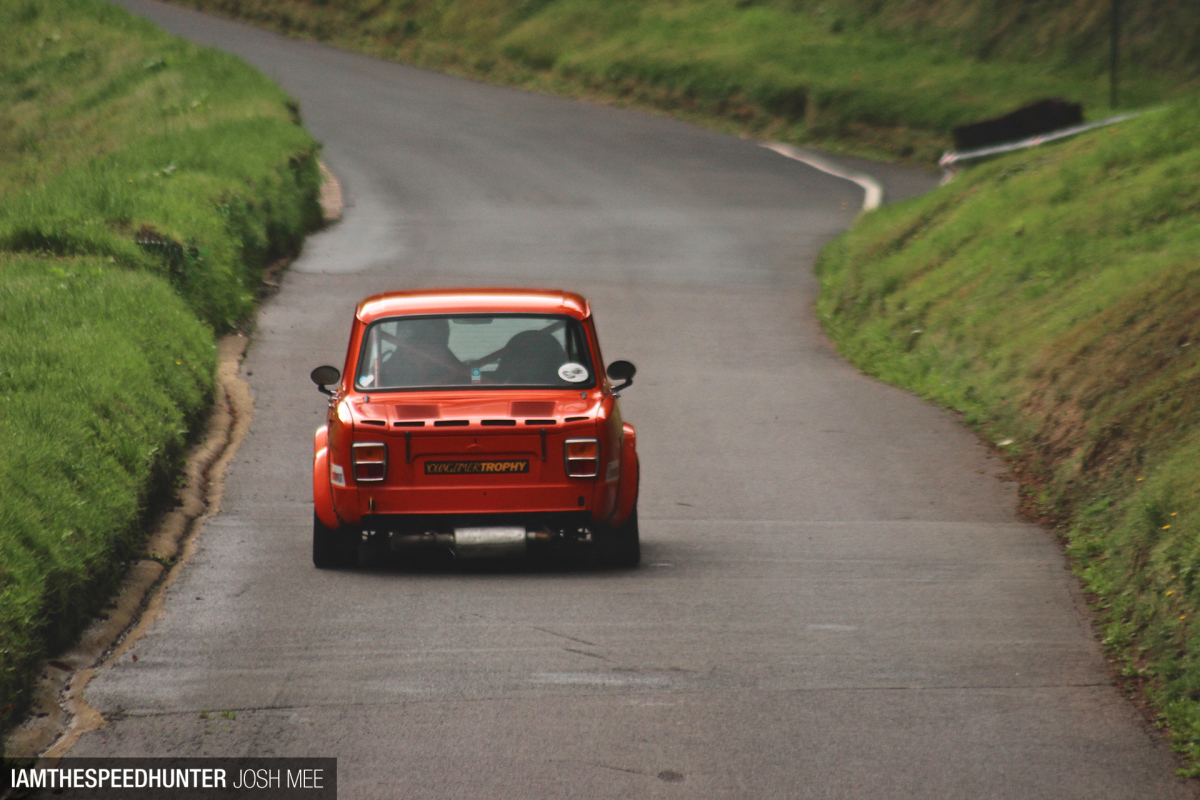 To this Simca 1000 Youngtimer race car…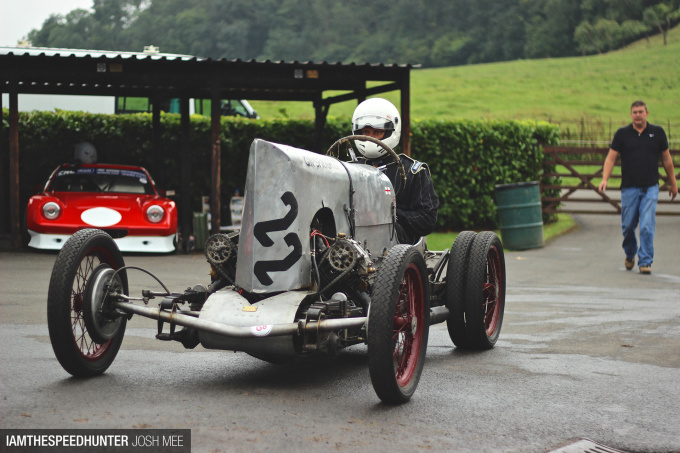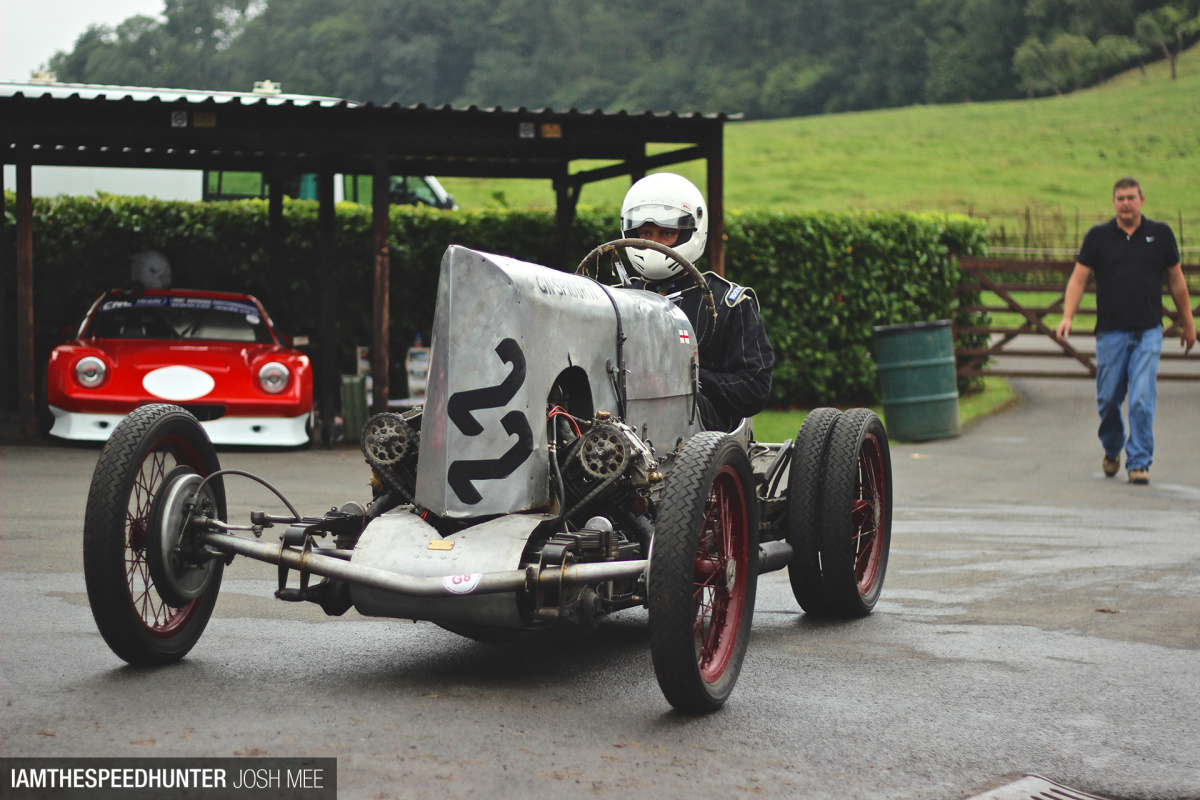 To the unmissable GN Spider II. It may not have looked as fast as some of the higher-powered machines, but I can assure you the driver was giving his everything to get this thing up the hill as quickly as possible, and putting on quite the show in the process.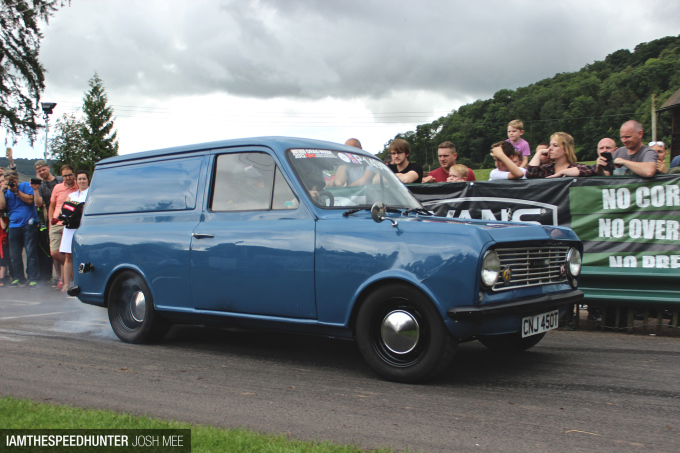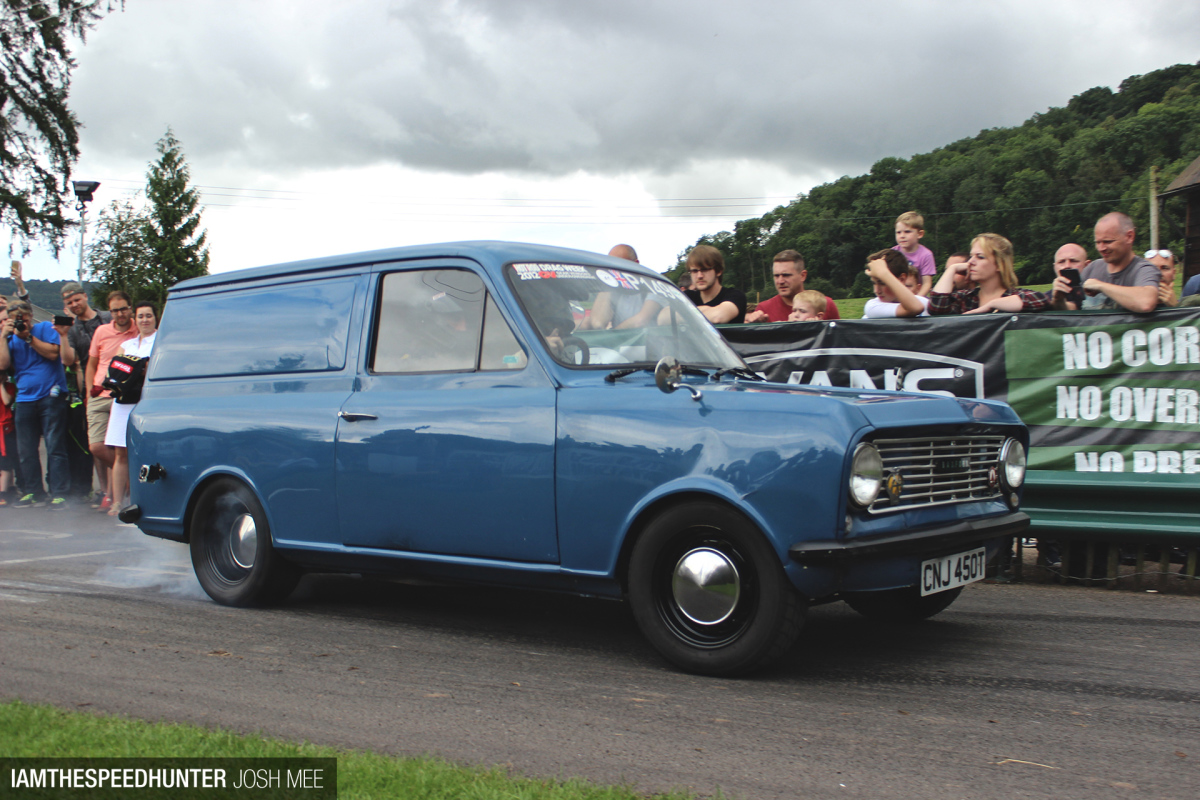 Accompanying the guest cars were 120 entered vehicles, all signed on, briefed and ready to take a crack at the climb.
This Bedford van was nothing short of insane. I wish I knew more about the powerhouse buried within, but maybe someone can shed some light in the comments section? All I know is that it wouldn't have weighed much and that it had plenty of power.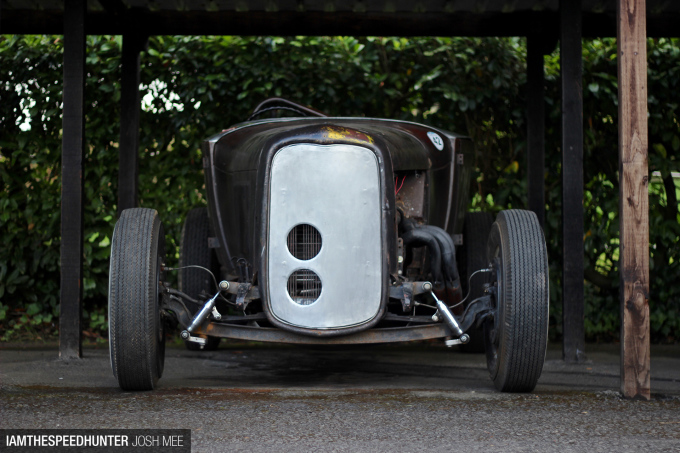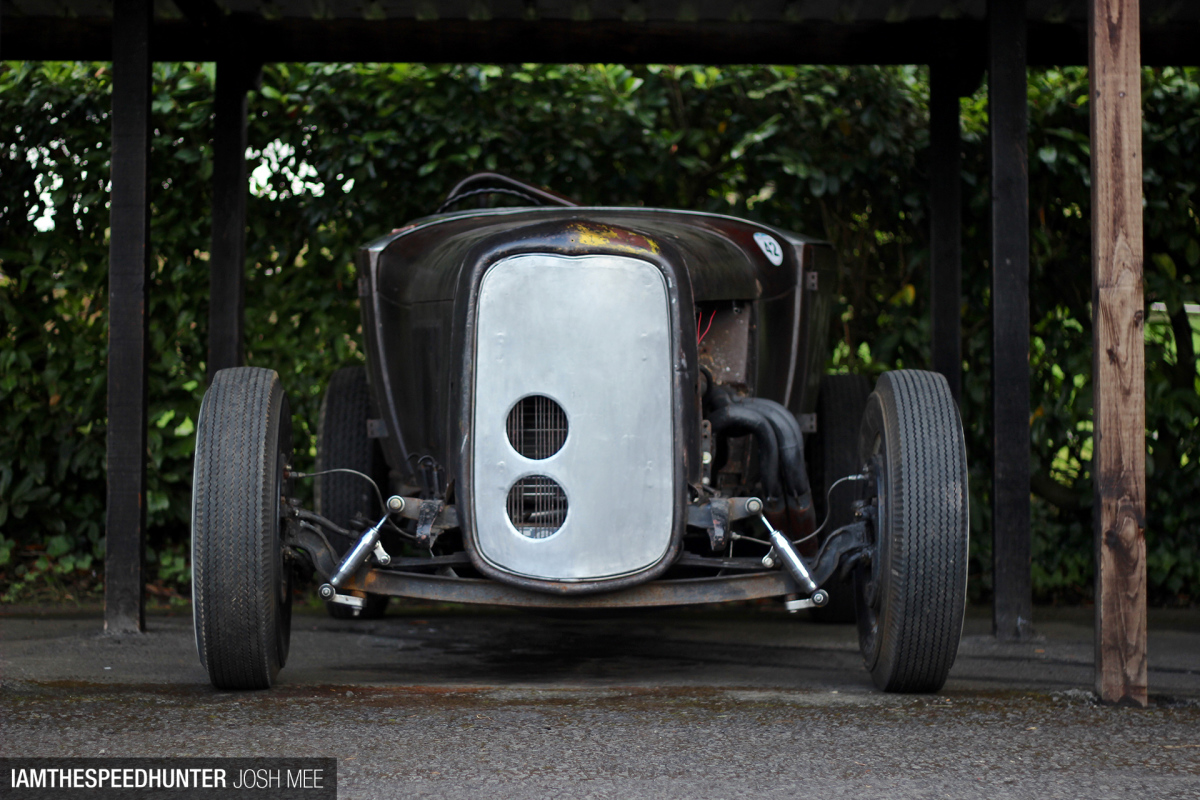 I thought this Ford Model A pick-up powered by a Vauxhall red-top engine was pretty cool too.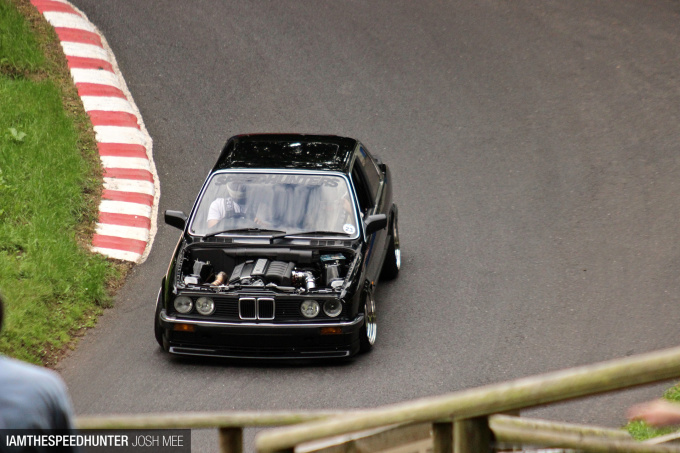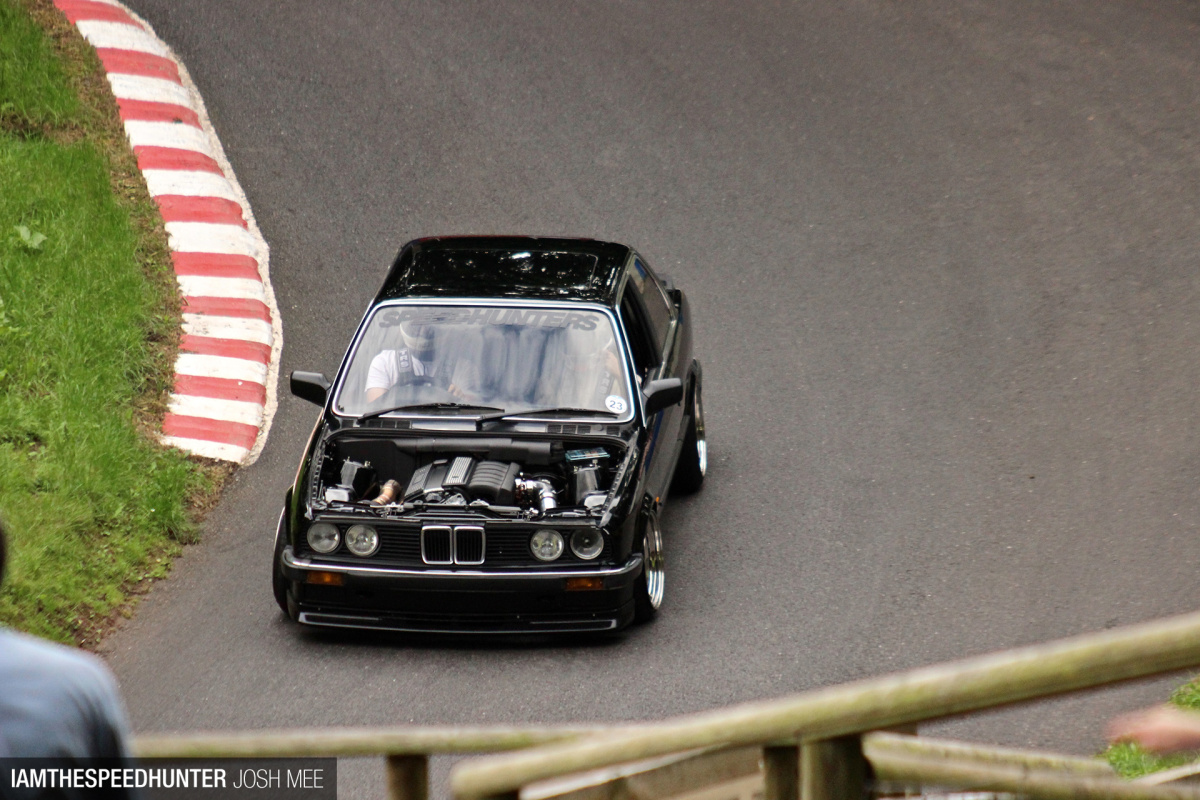 And a personal favourite for me, Steven Foxall's E30. I've watched this car go from the poor unused ornament it was, to the 400bhp M50 turbo monster it is today, not to mention spending many an hour underneath it. Having spent most of its life at events on display, it was nice to see the car proving that it's not just a looker.
Retreating From The Climb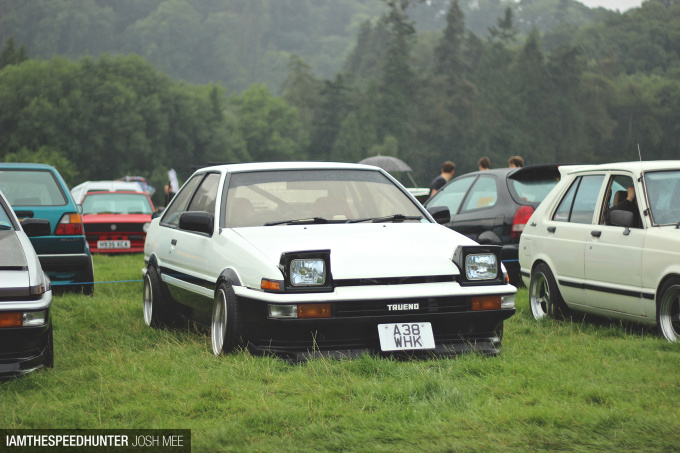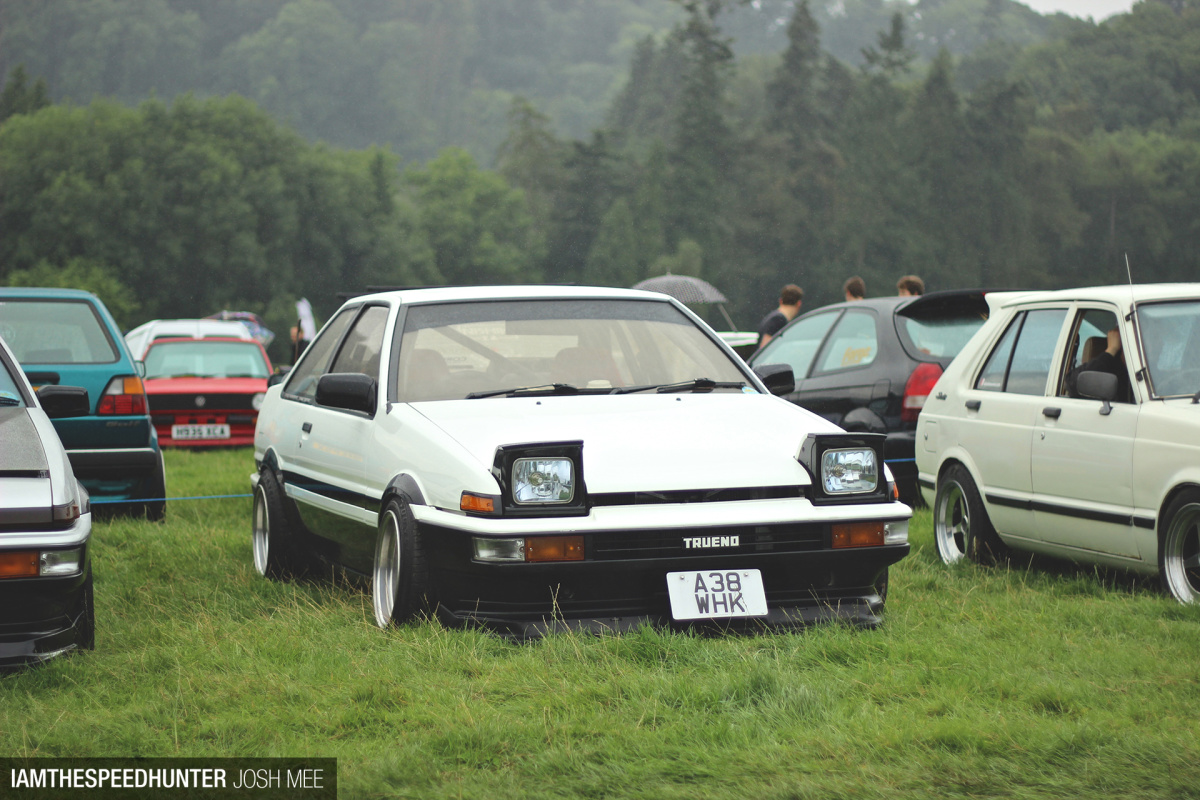 When the times came to give your ears a break, what better place to do so than in a field packed with cars you'd rarely see out on the roads. Unlike the usual show and shine format you often find at events, Retro Rides Gathering takes a slightly different approach, allowing groups and clubs to display together on designated club stands. I much prefer this layout, as it gives owners the opportunity to park up and hang out with their friends. At Retro Rides you don't get the sense that people are trying to show off and win awards, they're just there to have a good time.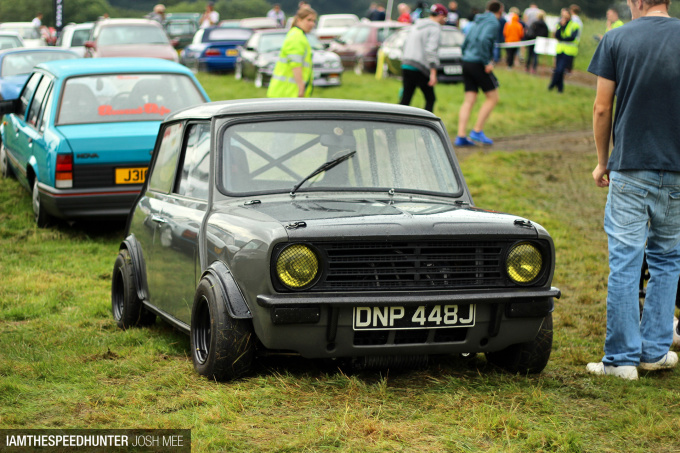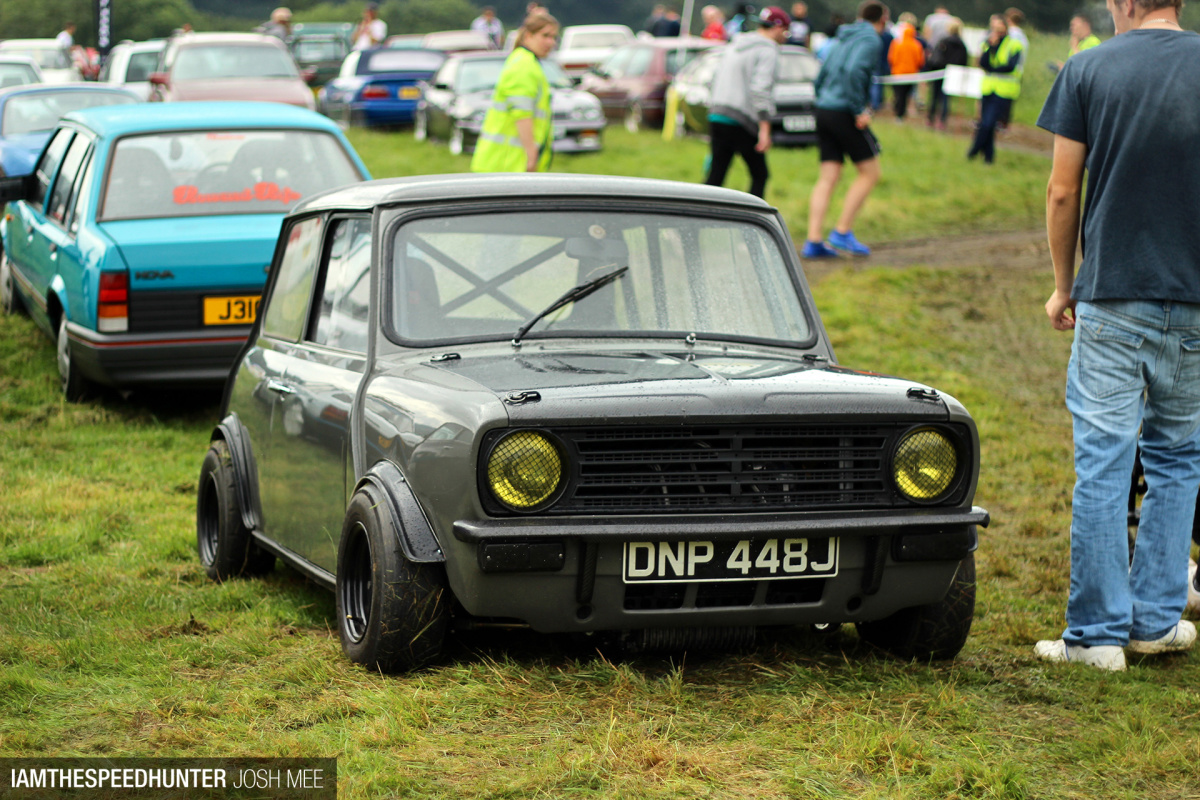 It wouldn't be a retro car show in the UK without a Mini or two, right?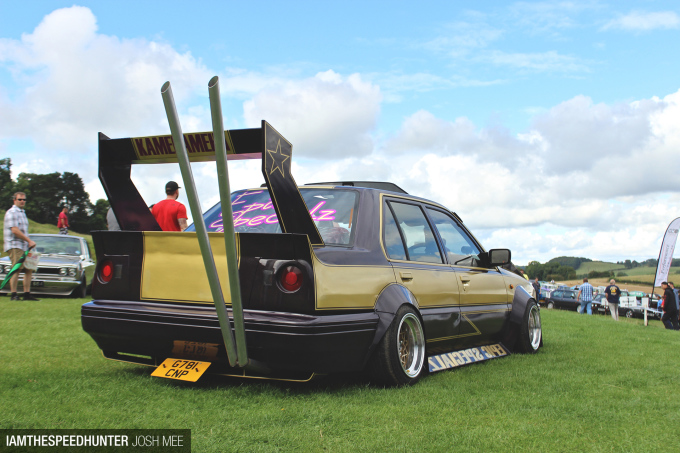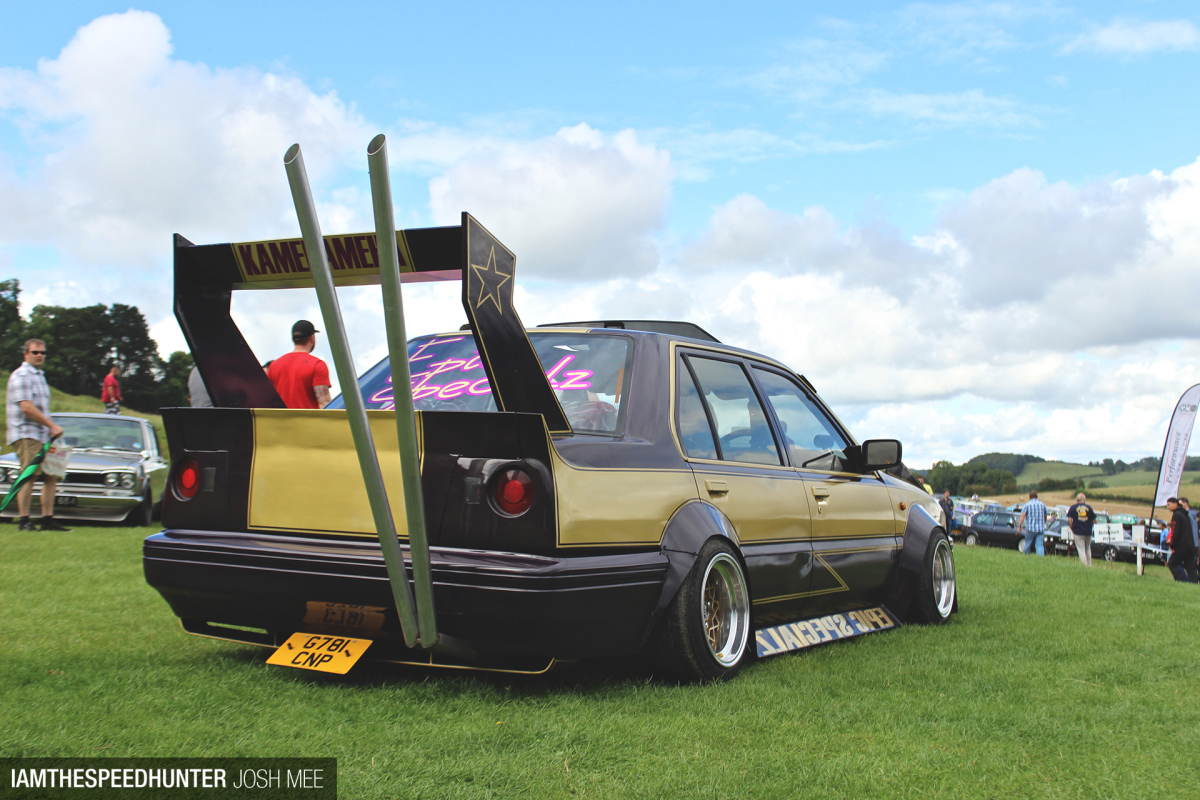 Remember what I said about the variety of cars on display? I wasn't kidding. Check out this Bosozoku-inspired Nissan Sunny!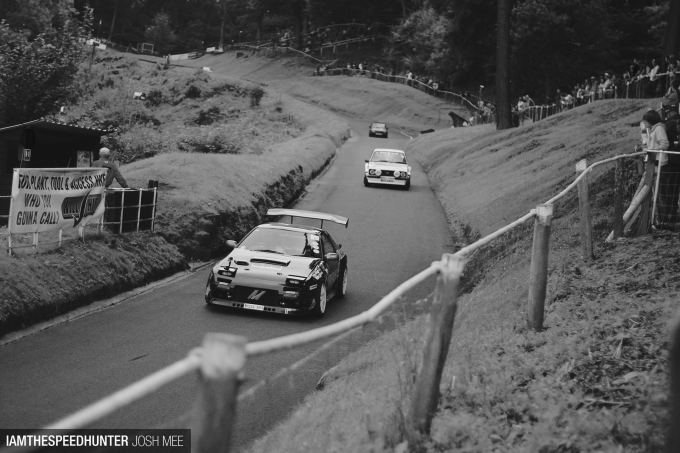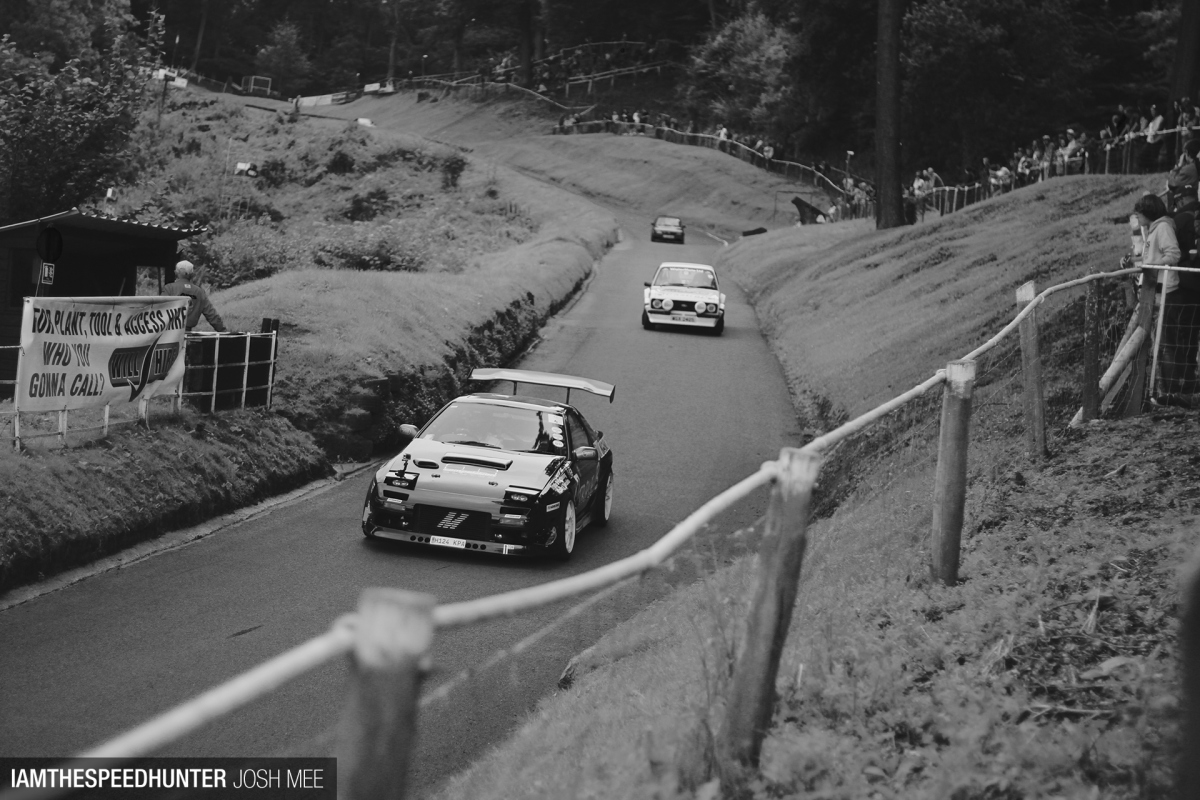 There are a few things I hope you take from reading this.
First of all, if you're based in the UK, visit Retro Rides Gathering. The show is run by a great group of people with likeminded interests, keen to cater to all that attend. The venue is also a great bit of motorsport history nestled in the depths of Worcestershire countryside.
Secondly, take a chance at doing something a bit different to your regular regime. You might be pleasantly surprised with what you were missing out on all this time.
Thom Williams
Instagram: thomwilliams_
Photos by Josh Mee
Instagram: joshmee