When you're engulfed by noise, sometimes you just want to relax, take it easy and enjoy somewhere a little bit quieter for a while…
Players Classic is a visual feast for the automotive enthusiast, and as such it helps you to refine your palette and discover what really appeals to you. The car I'm about to show you would have been all too easily lost amongst the crowds if the owner had left the bonnet on, but luckily for us it was removed and safely stored away somewhere else.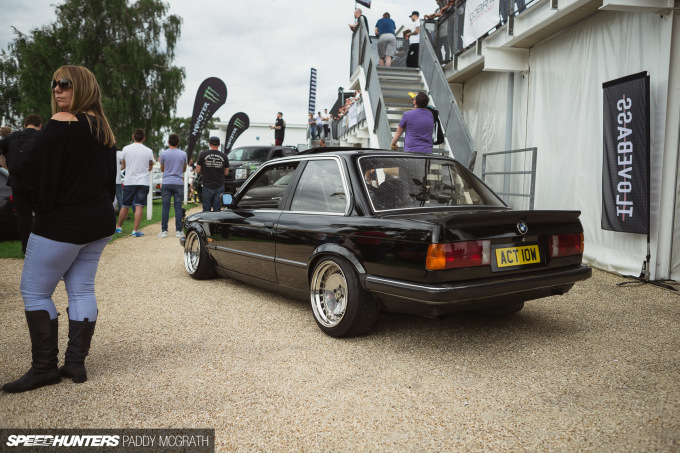 You'll have to use your imagination for a minute, but if you were to see this on the street, you'd definitely give it a nod of approval. The E30 is a beautiful car, arguably the best ever 3 Series, so it was a wise decision to retain the factory body lines and not add over-fenders or a wild kit.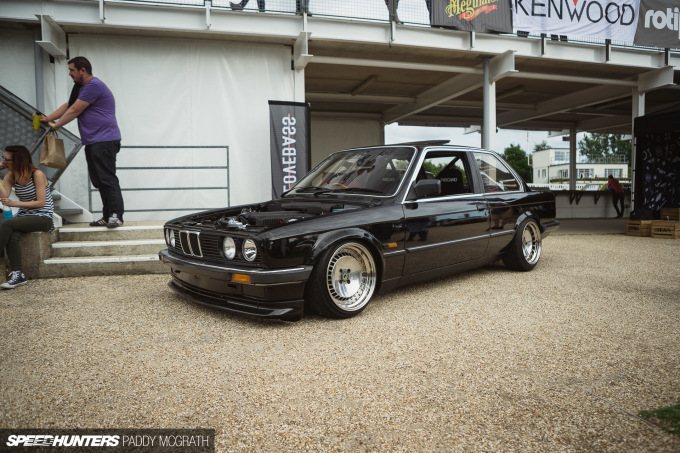 Anyone who has owned a black car will know the struggle of keeping the paint in top condition, so I'm automatically already applying the relevant kudos to the owner for the mirror finish. The Schmidt TH Lines wheels have been rebuilt using new Radinox lips; the extra dish adding a subtle and tasteful exterior detail.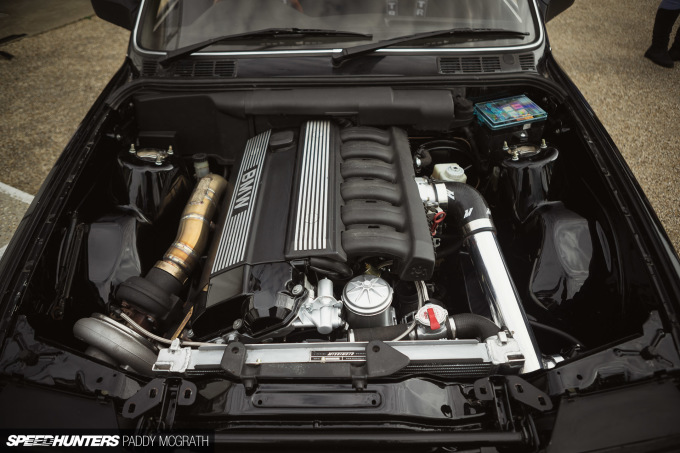 The party piece though is the tucked engine bay featuring a now turbocharged M50 TU.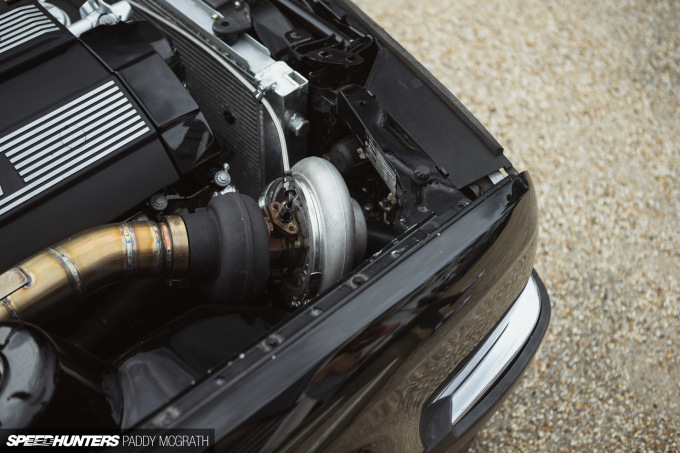 Boost is developed in the form of a twin-scroll Holset HX25 with a 12cm housing, and the owner, Steven Foxall, is aiming for a reliable 400hp at 1.0bar (14.7psi) once the engine gets its final tune. Right now, the car is running on a base map with no issues and plenty of power for the street, but a little bit more never hurt anyone, right?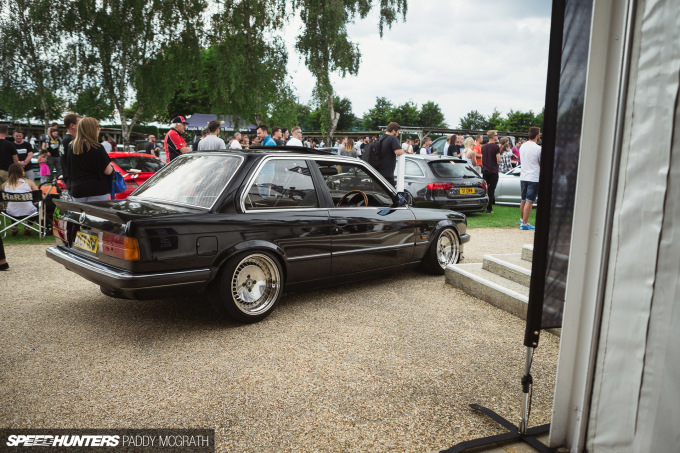 The E30's stance is achieved with a simple adjustable BC Racing coilover upgrade. Steven has retained the factory 325i brakes, but has reinforced them with upgraded pads, discs, braided lines and fluid. It's not a heavy car and it hasn't been built for track; just a simple but sweet road car, so it has no issues stopping, especially with the Porsche 944 brake booster installed.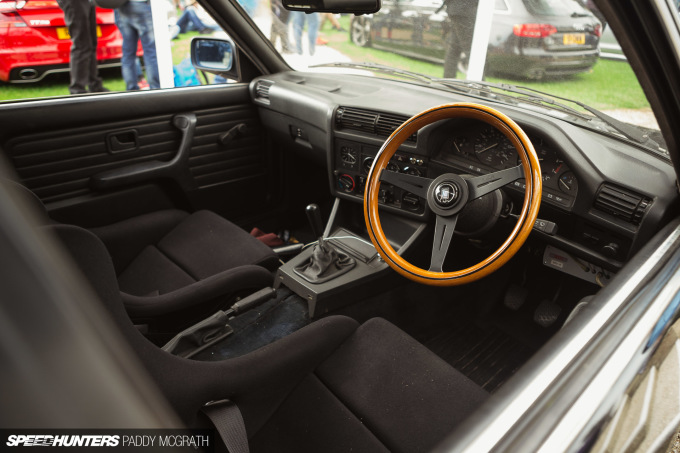 The interior continues where the exterior lets off, subtle and classy.
Fixed-back Recaros, TRS harnesses and a half-cage ensure that Steven stays in place when he wants to take that little bit more out of a drive.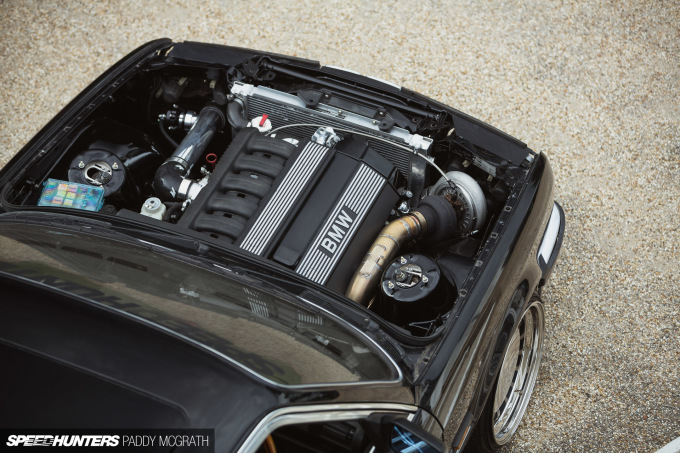 Steven takes a lot of pride in the fact that as much as humanly possible was done at home in his own garage with the help of friends. It's obviously something we have a lot of respect for here.
People often ask us what makes a car Speedhunters worthy. I think that this E30 shows that you don't need a huge budget or a crazy engine swap – just some well thought out modifications, expertly applied and a whole lot of love for your project. Passion for you car is far more important than your bank balance or ability to spend.
Simply, any car can be a Speedhunters car.
Paddy McGrath
Instagram: pmcgphotos
Twitter: pmcgphotos
paddy@speedhunters.com