Aside from hosting one of the coolest and most revered Cars & Coffee gatherings in California, Canepa is synonymous with one particular car – the Porsche 959.
Not only did Canepa play an important role in bringing the supercar up to spec so that it could be legally used on US roads, but it sources the best examples from around the world to restore and even modify. You know, just in case your neighbour's new 918 Spyder needs an ass whooping.
Inside the Canepa workshop I found no less than four 959s, one of which was a rare (1 of 29) 'Sports' model which pretty much blew my mind. But it was this dark metallic silver example that I decided to spotlight as it looked sexy as hell sitting on its black center-lock wheels.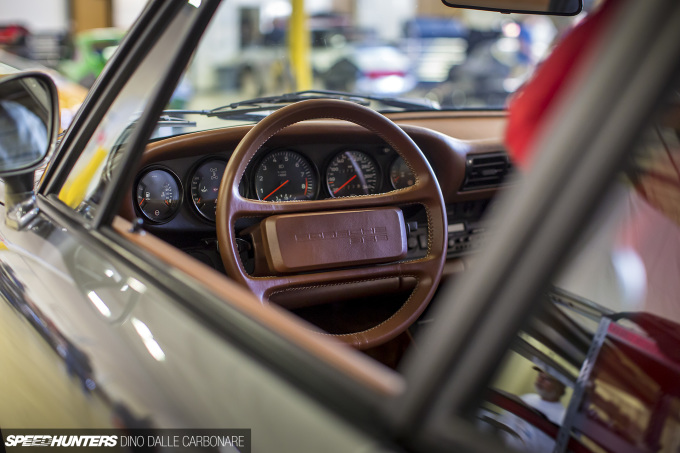 The contrasting brown interior was nothing short of perfect, and a quick consultation of the odometer revealed this car had covered just over 27,000km from new. Mind you, that's actually quite decent travel for a car with unobtanium status!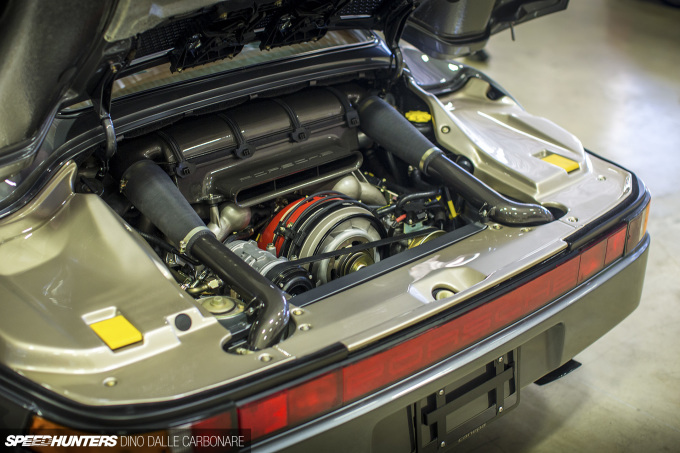 The 959's 2.85-liter twin-turbo flat six remains one of the most well-presented Porsche engines, and a far better execution than the 'don't you even dare touch me' plastic covers you find on new motors from Stuttgart.
One of the 959's many cool features is a twin damper setup at all four corners, and this was the first time I'd had a chance to study it in detail. The primary dampers had an electric motor that varies the damping force through the three available settings, while the secondary damper is connected to a hydraulic pump run off the engine and allows the ride height to be varied. It's pretty advanced stuff for the late '80s! Even the twin caliper setup for the parking brake impressed me, but then again I'm easily impressed.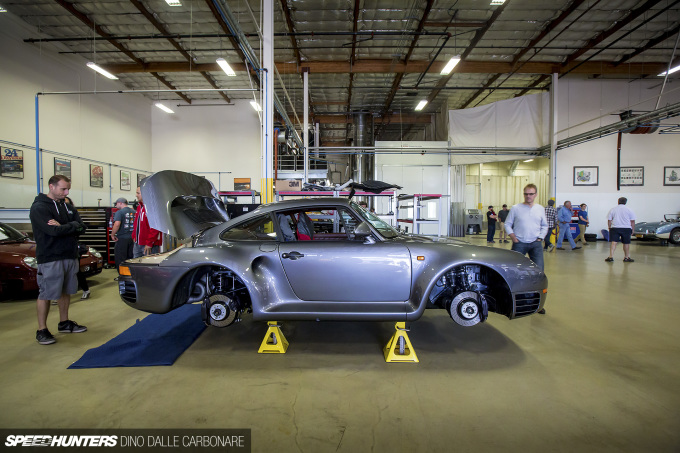 It's only when you have the chance to get up close and personal with a car of this calibre that you really begin to appreciate all the little details and touches that make them so special. And thanks to Canepa, enthusiasts can do just that.
Dino Dalle Carbonare
Instagram: speedhunters_dino
dino@speedhunters.com