What The '90s JDM Scene Created
Many people talk about the '90s as the golden years of Japanese tuning, and it's a fairly accurate assessment of that particular decade. Japan may have been slowly declining from the 'bubble economy' of the late '80s, but there were still a lot of people, both tuners and customers, that didn't think twice about dropping serious amounts of money into making their cars go faster.
It was a great time for sure. But you know what? When I get asked when the best time in Japan was, I answer the question remembering a certain event in 2003…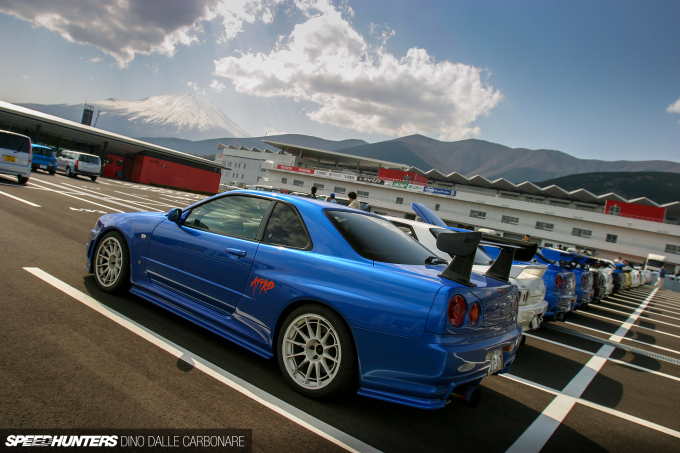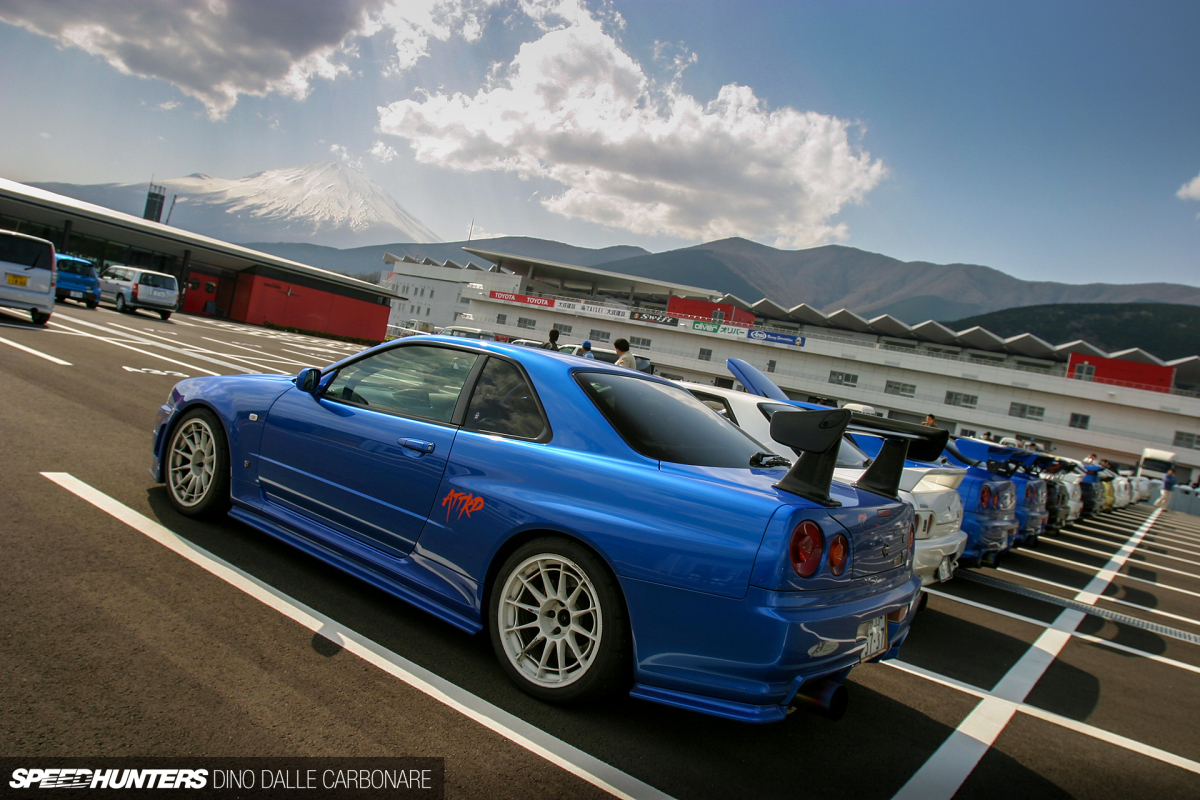 And that's precisely why you're seeing this Time Machine post. Today I'm taking a look back at the very first time tuners were let loose on Fuji Speedway after it had undergone a complete redesign. We're talking the pits, the paddock and even the track itself which was widened and improved overall.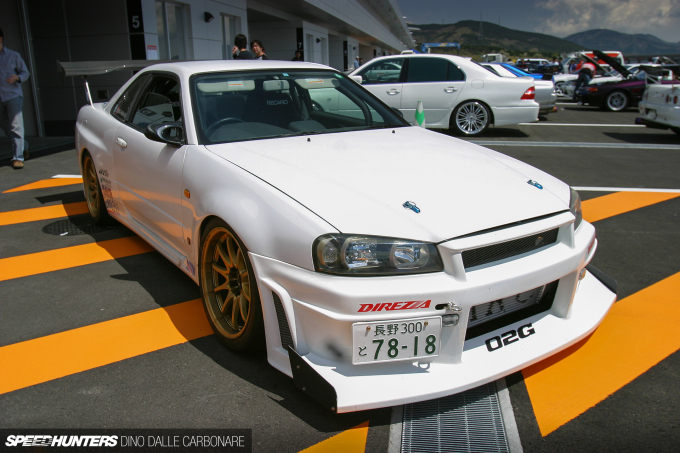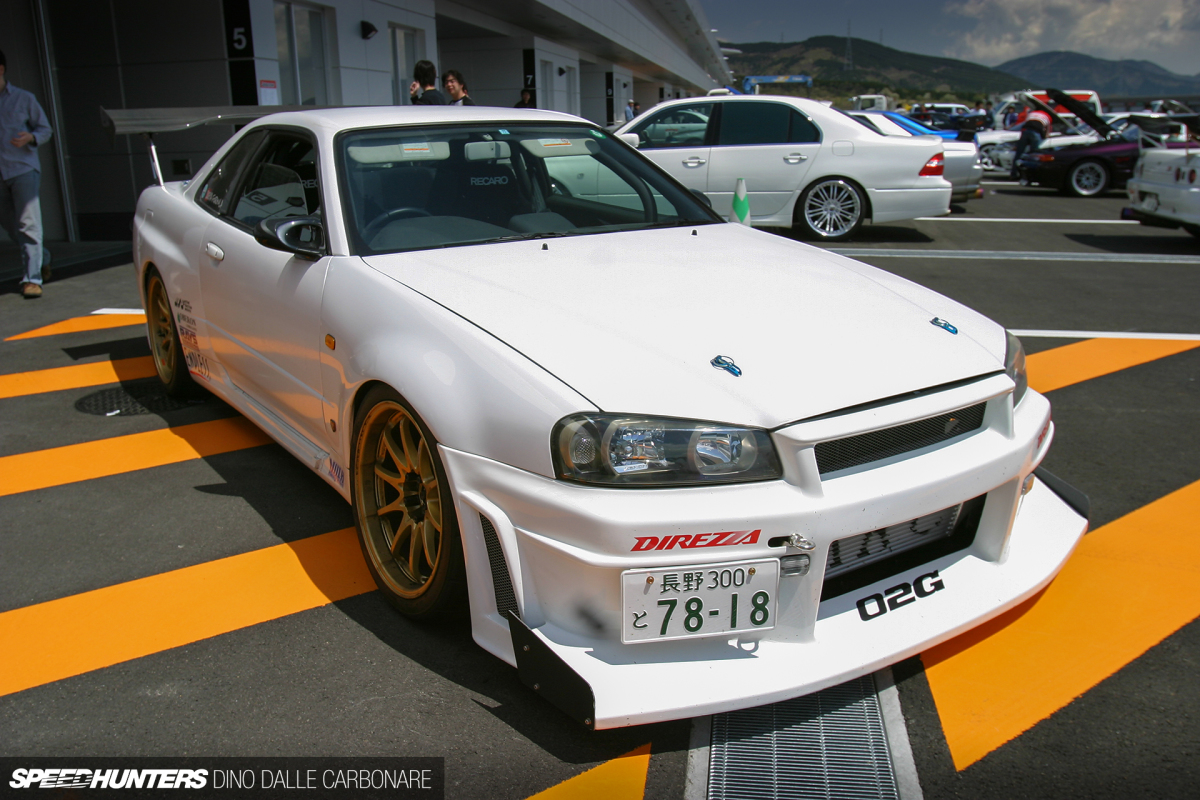 This time attack event sticks in my memory as the absolute best of the best from the past; it was pretty much the culmination of what the '90s had spawned. Call it a final hurrah before a new breed of Japanese sports and supercars arrived and the tuning scene started losing its way a little. To me, this event represents what tuning should be, and perhaps the way we'd like to see it heading again. After all, modifying a car is not all plastic overfenders and looks; the mechanics should always be the most important aspect.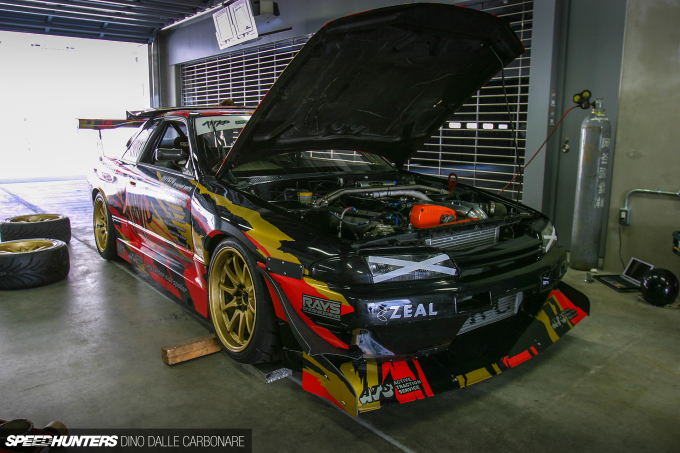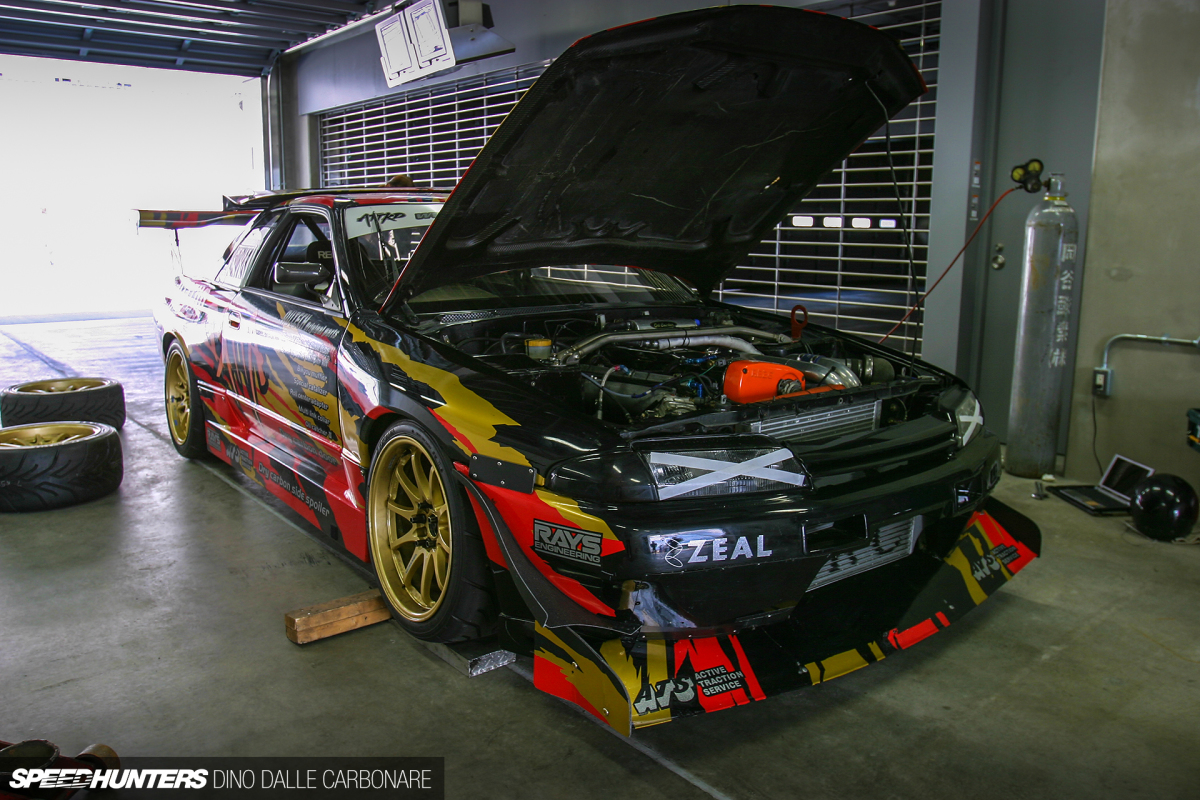 But I won't judge, it's not my place to do so. I'm a casual observer in an automotive tuning and modifying world that continues to grow and evolve. So think of this post as a look into what was cool in Japan in my eyes, and let's leave it at that.
Let's kick things off with ATTKD. Tsukada-san is a guy that even through the hard days has never lost focus; he builds fast GT-Rs and that's all that matters to him. This particular day was the first time I laid eyes on his much improved R32 time attack beast, which to this day remains as one of top three fastest cars around Fuji Speedway, irrespective of the complicated rules that are often put in place to attempt to categorize these machines.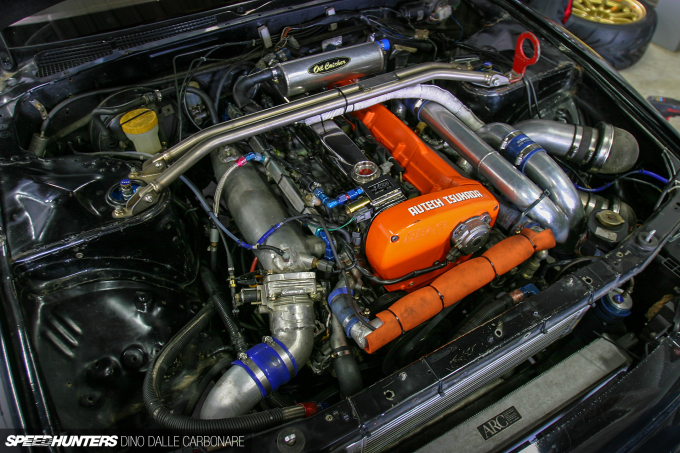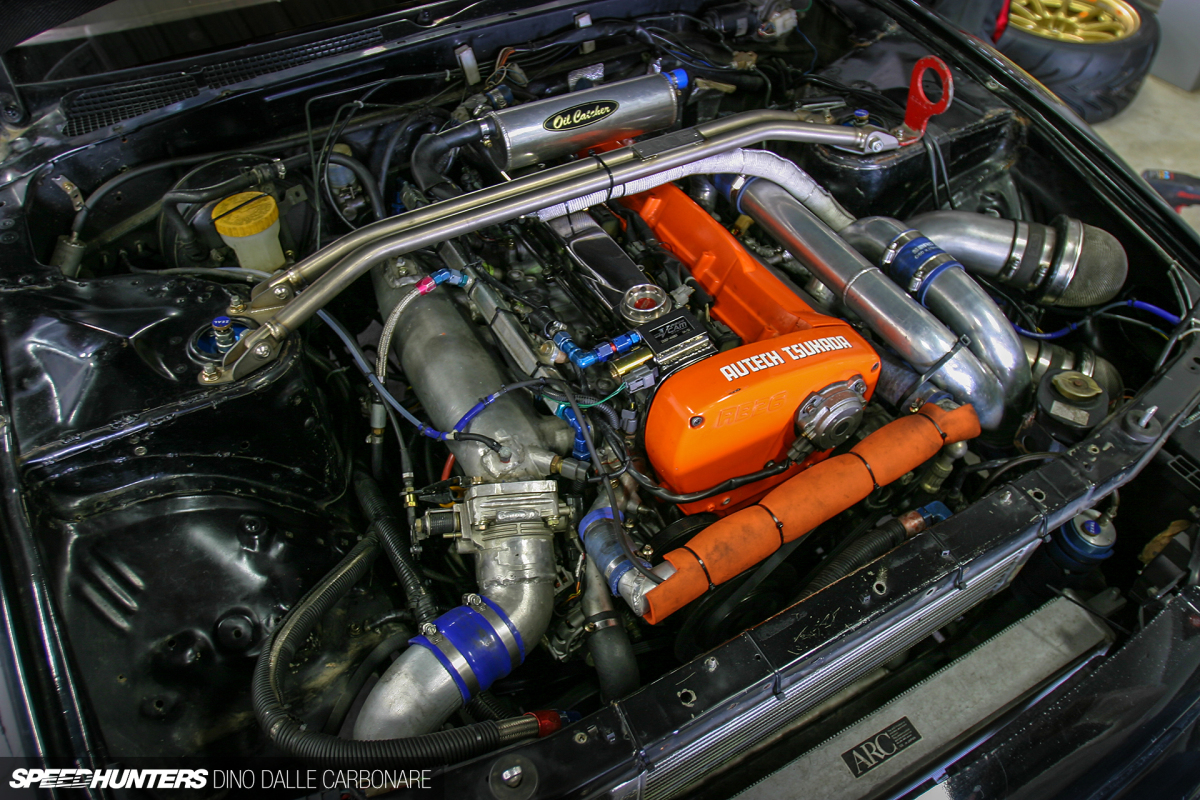 With an HKS 2.8L stroker kit, HKS GT-RS turbos and an HKS V-Cam setup, around 750hp was developed from this RB26 base. And let's not forget the Holinger sequential gearbox to help get it all to the ground.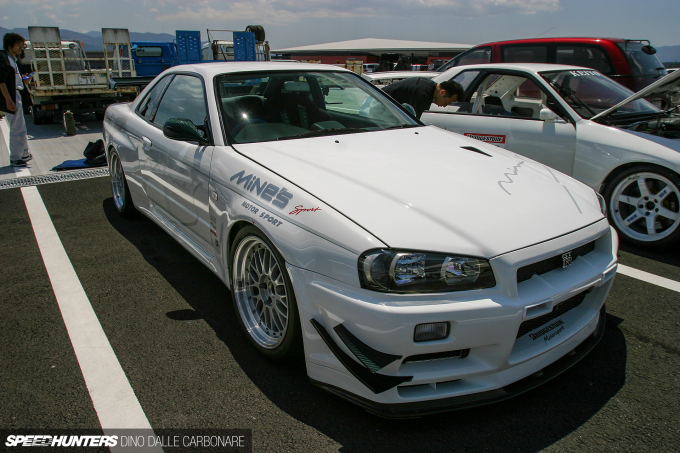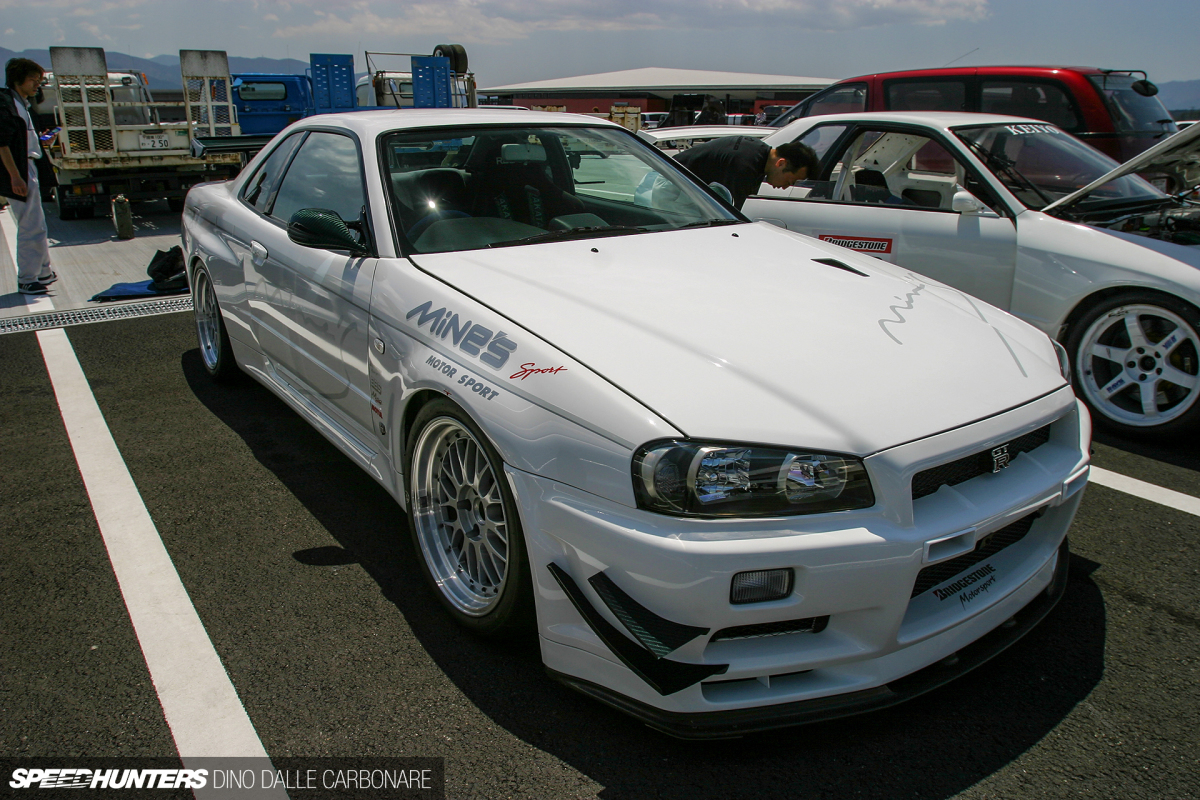 I think Mine's has been seeing the error of its ways lately. Once the R35 GT-R hit the scene in 2007, it's as if RB26-powered cars never existed to the famous tuning company. It's understandable I guess, as after well over 15 years of tuning the older cars, Mine's wanted a challenge and something new to develop. But it's funny how so many tuners are going back to the RB26 cars now that the R35 has become just another ageing supercar. On this day at Fuji though, it was a pleasure to hear the high-revving wail of the Mine's R34's responsive motor echo around the track.
It wasn't all GT-Rs of course; there was the usual variety that you always find at events like this in Japan, including some vintage Skyline goodness.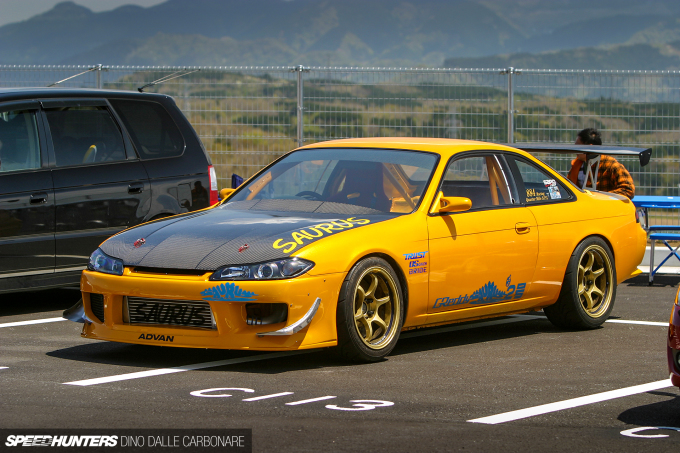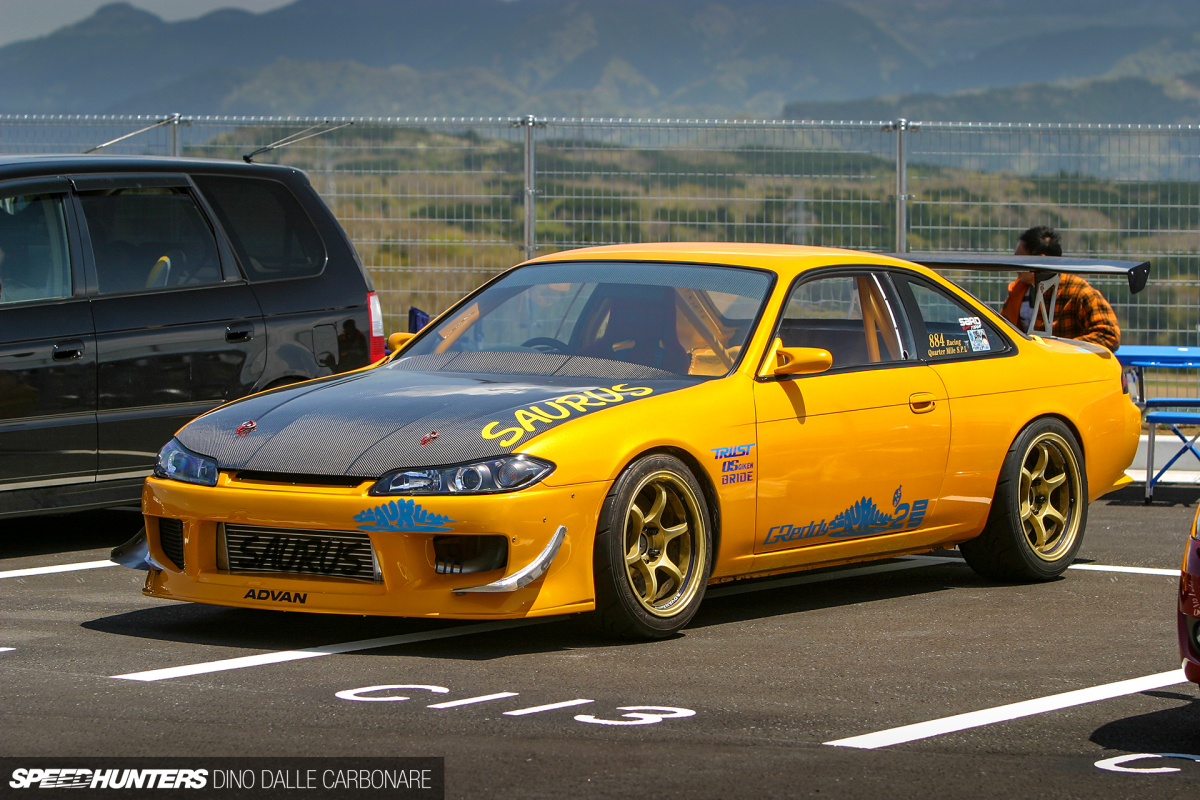 Do any of you guys remember this S15-faced Silvia S14 that Hayashi-san at Garage Saurus built? It developed 555PS and was good for a 57-second flat lap at Tsukuba. Sure, times have moved on since, but this was a pretty epic car back in its day.
While I'm on the subject of epic stuff, here are three guys that in 2003 were doing big things in the Japanese tuning scene. Ichishima-san of Spoon Sports is still very much an authority on preparing Hondas for track action and fast road use, which reminds me that I need to drop by his shop and check out the crazy little S660 he's built. Next up we have Koyama-san, the mastermind shop manager of JUN, who together with the company's president, Tanaka-san, built some pretty amazing cars. After leaving JUN, Koyama joined forces with the Team Orange guys and created Koyama Racing Labo, but sickness eventually forced him to step aside and concentrate on his health and wellbeing. Last but not least, we have a true legend – the late Tanabe-san of Power House Amuse. I had a huge amount of respect for Tanabe; he pushed boundaries in his own unique and methodical way, and every car he touched was transformed into something truly special.
Fresh Tarmac At FSW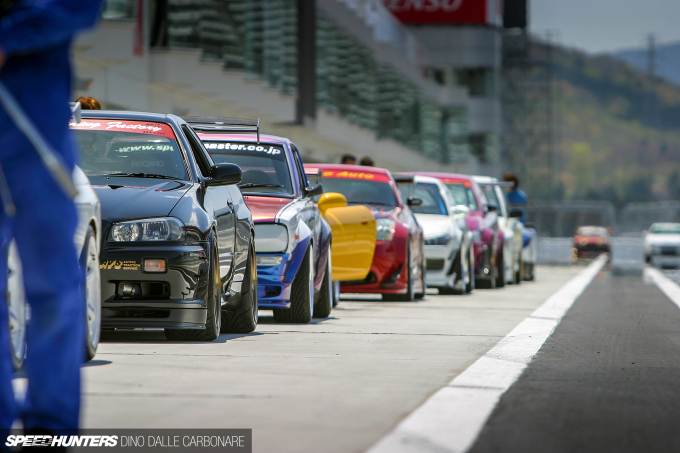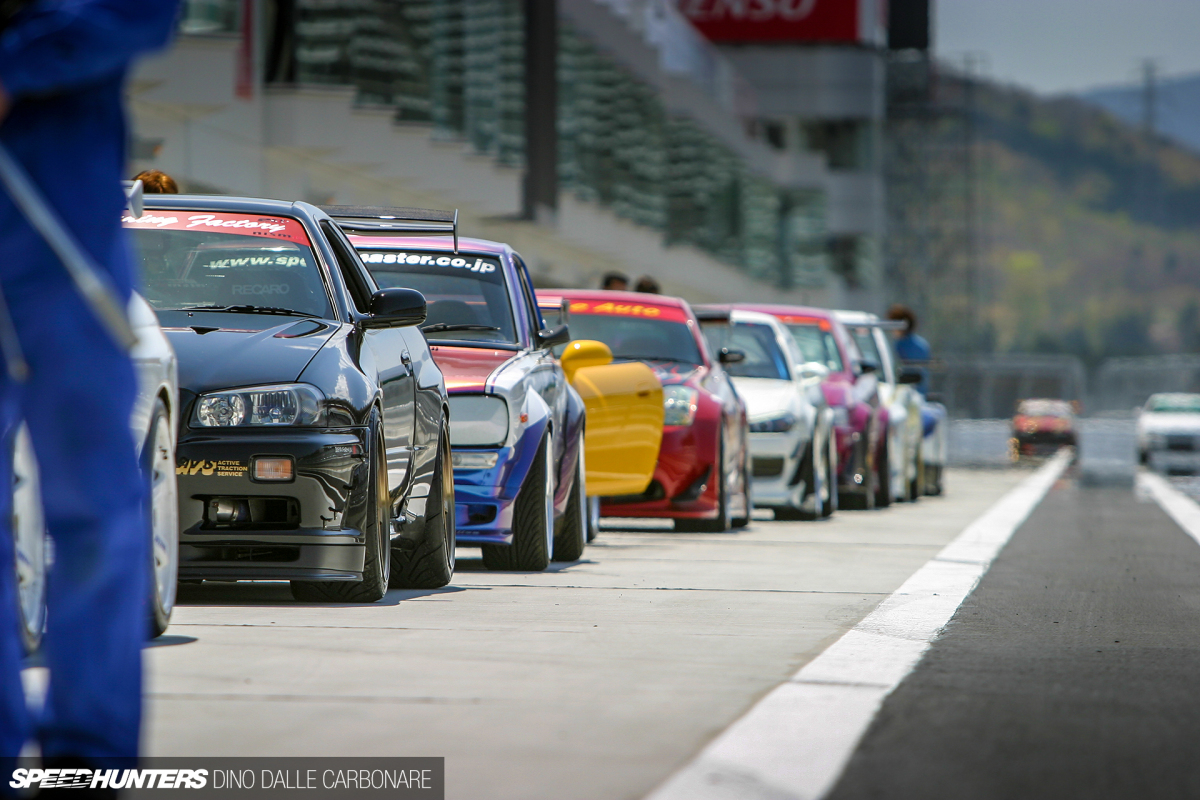 It was only a few moments after I took this shot that I stepped onto Fuji Speedway's brand spanking new pit lane for the first time, and I remember thinking how great the upgrade was. Up until then, most Japanese circuits were relics from the past, poorly maintained and in dire need of attention; Twin Ring Motegi being the exception as the newest facility. But Fuji was everyone's new playground, and it's been that way ever since.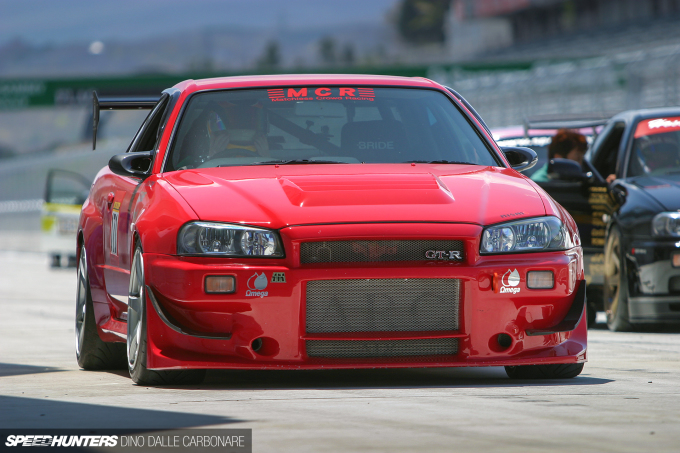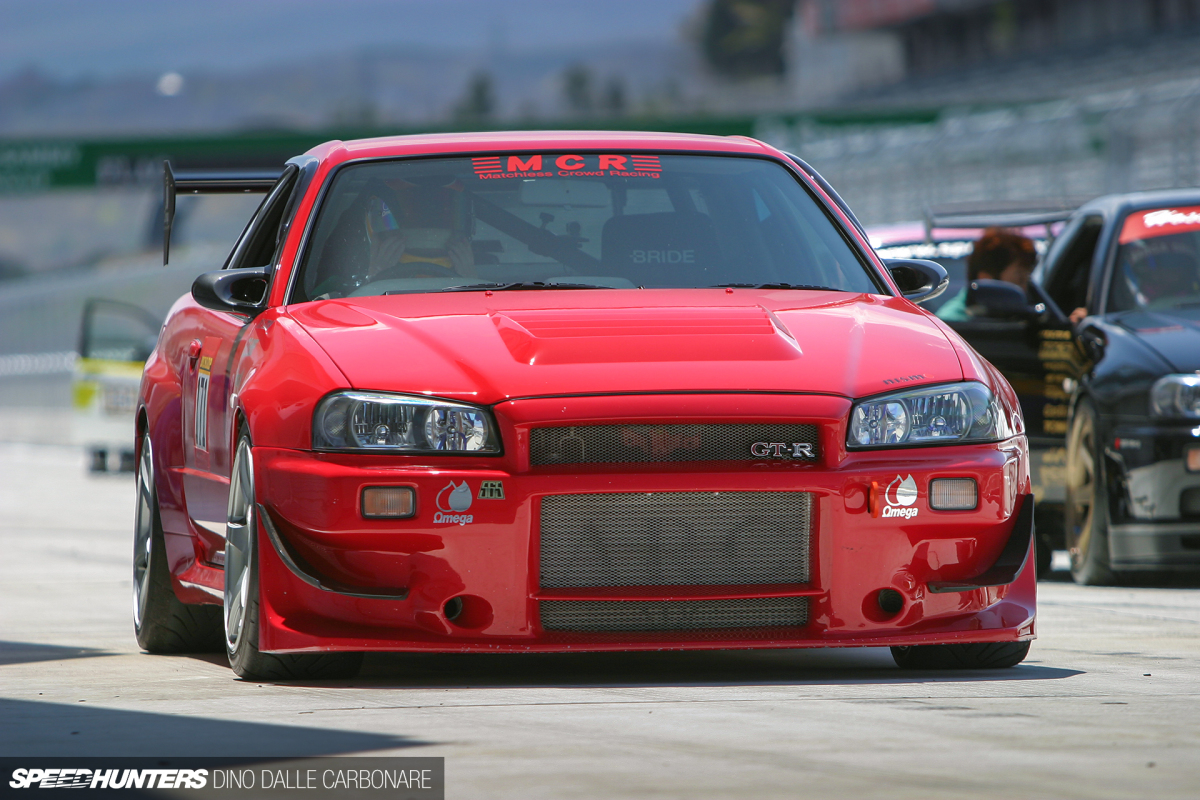 There's no way I could do this post and not mention Kobayashi-san and his MCR R34. Mine's and MCR were the fiercest of opponents back in the day, and I really hope we get to witness that sort of friendly rivalry again. It would be great to see how MCR responds to the newfound love for older GT-Rs that we are seeing right now.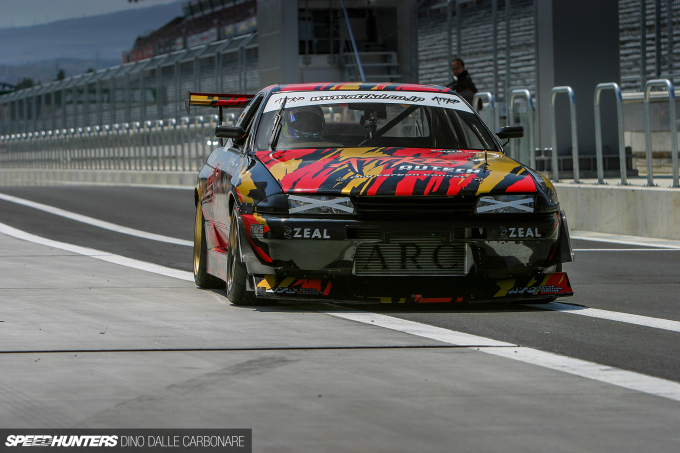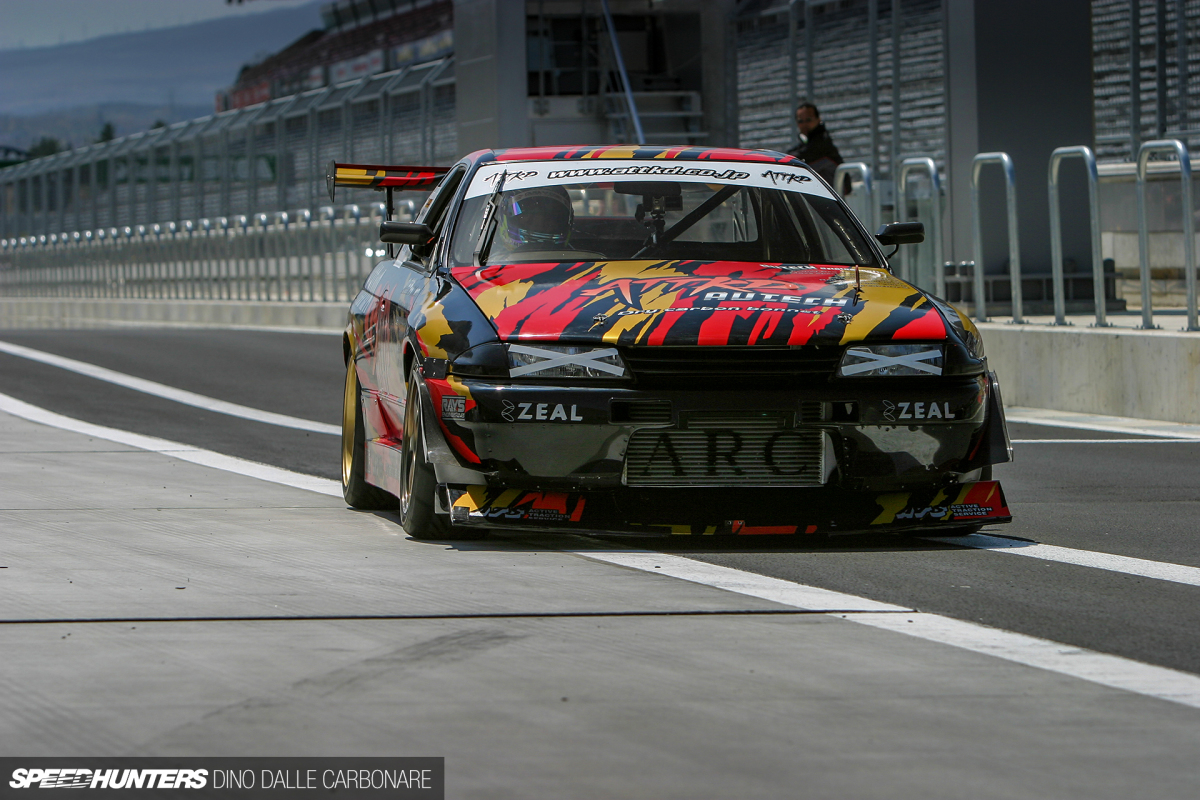 ATTKD was one of the last cars to line up in the pits before the inaugural time attack event at the revamped circuit.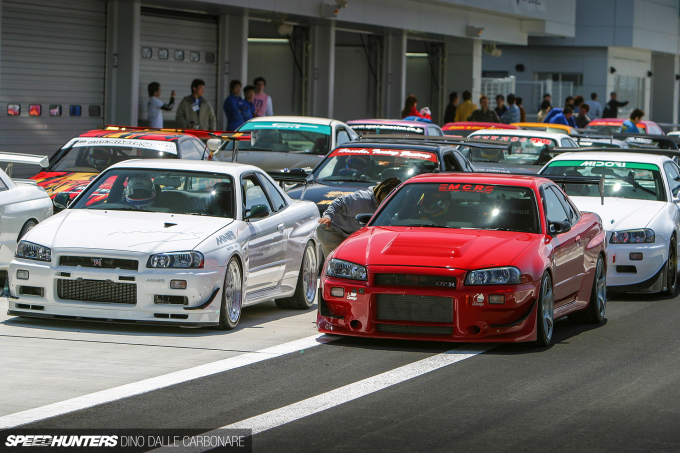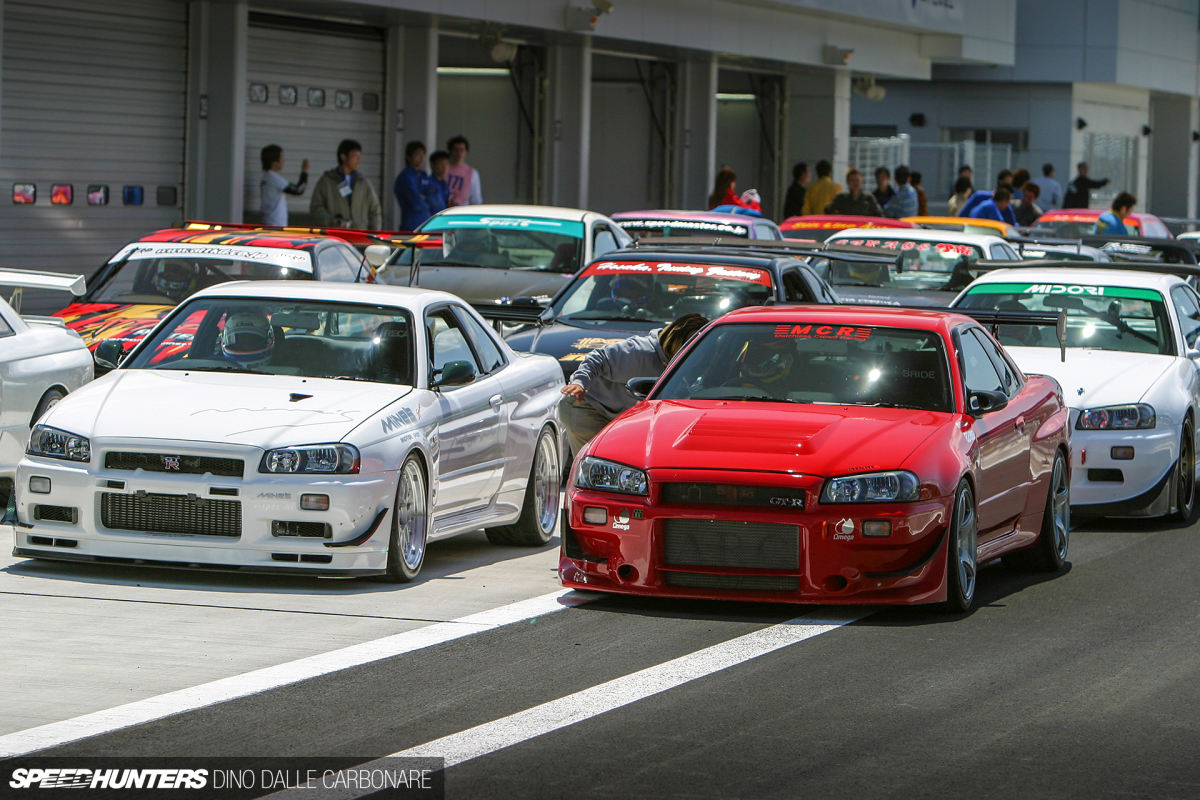 And just look at that line up!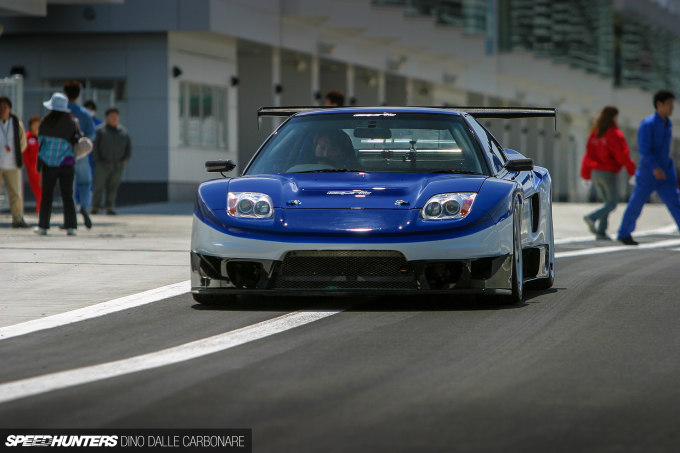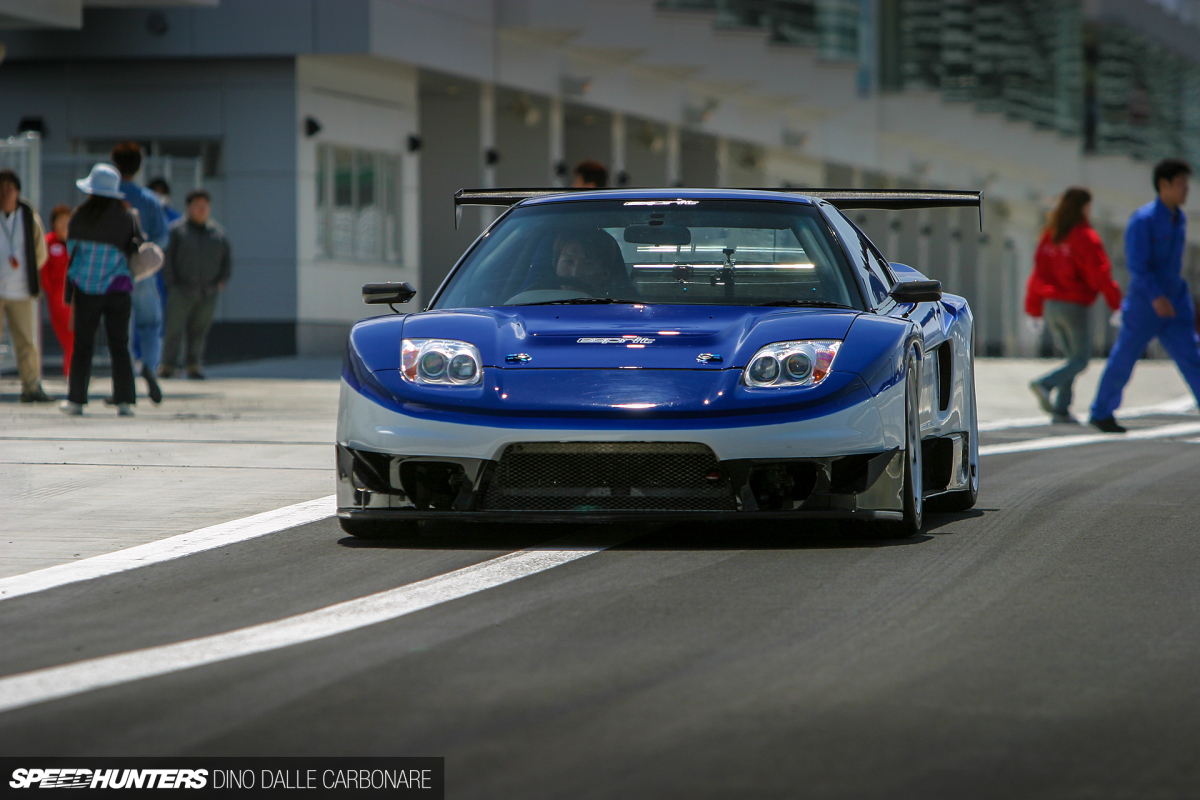 Then all of a sudden this appeared – the Esprit NSX. Little did anyone know at the time just how far Esprit would take this project; if you recall the car has gone onto have a serious overhaul.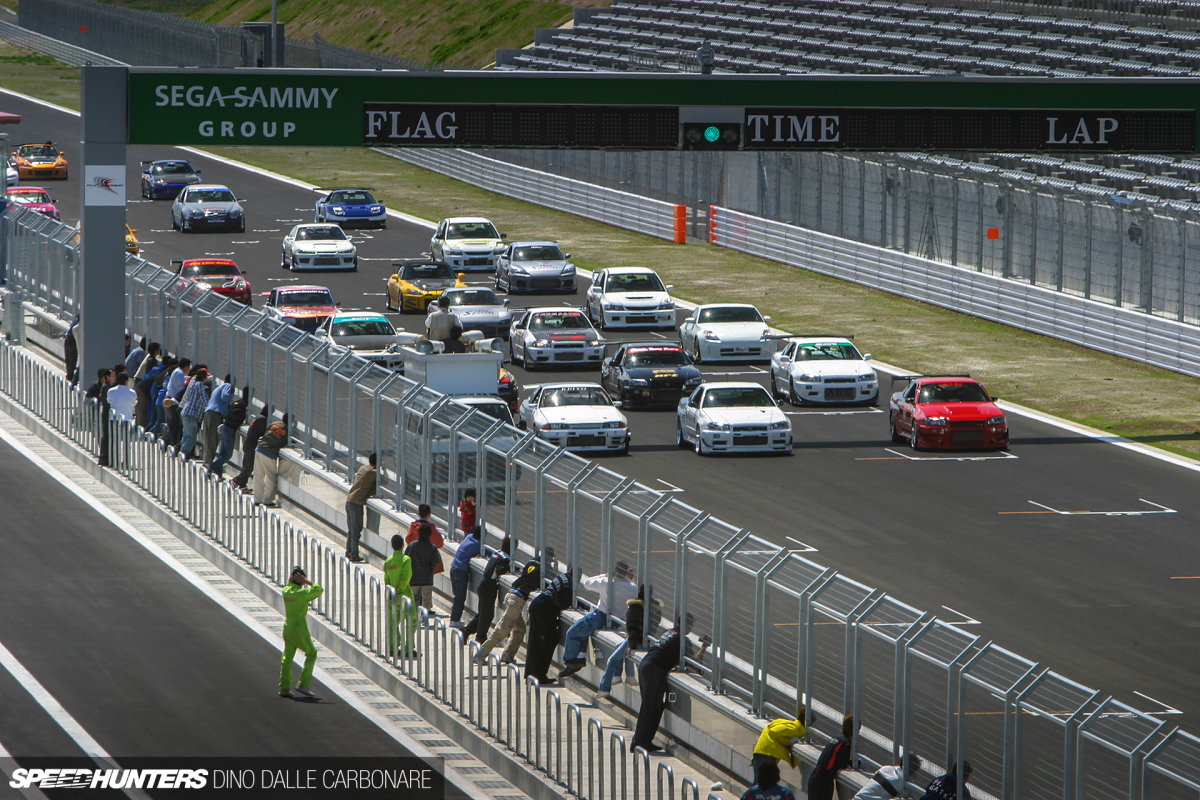 The grid full of tuner cars was shot for a big feature in Option magazine to celebrate the reopening of Fuji. It was certainly a very good way to inaugurate it!
Out In Action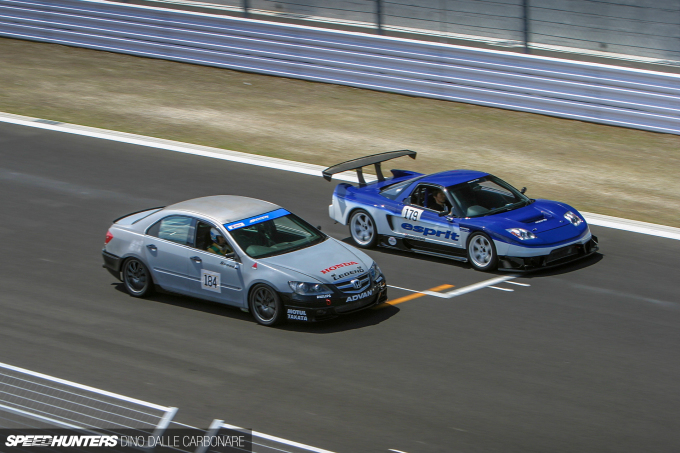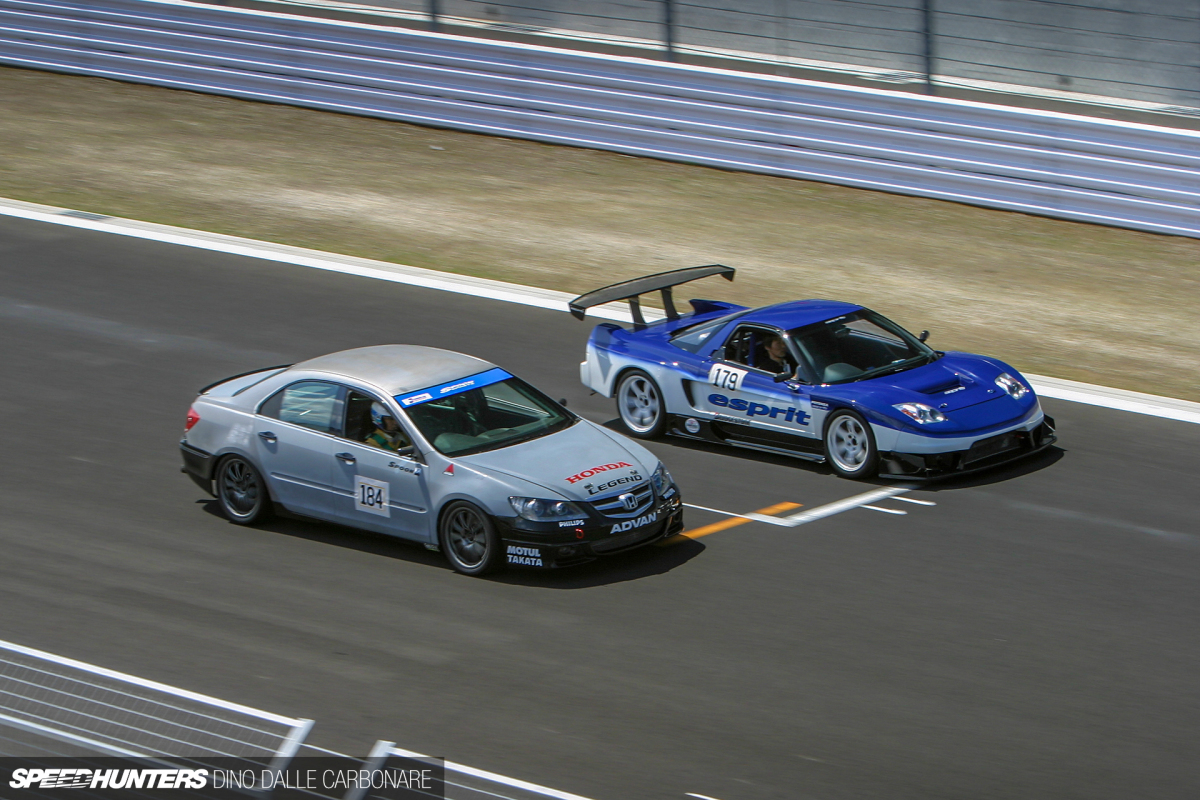 Spoon came to the event with its stripped-out Honda Legend race car, which was out testing ahead of being shipped to the US for the 25 Hours of Thunderhill, a race it entered for two consecutive years.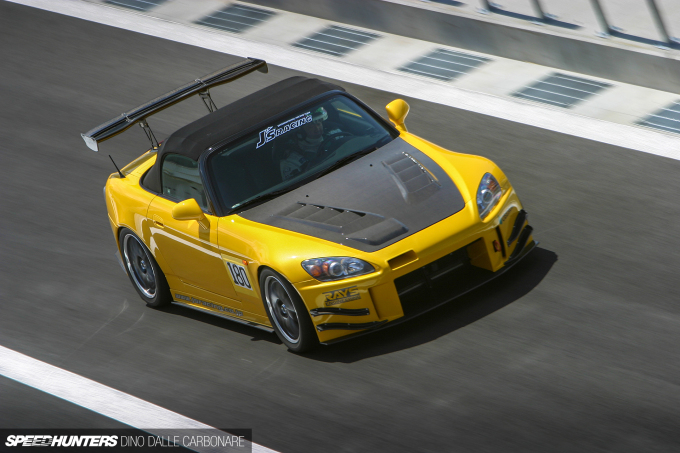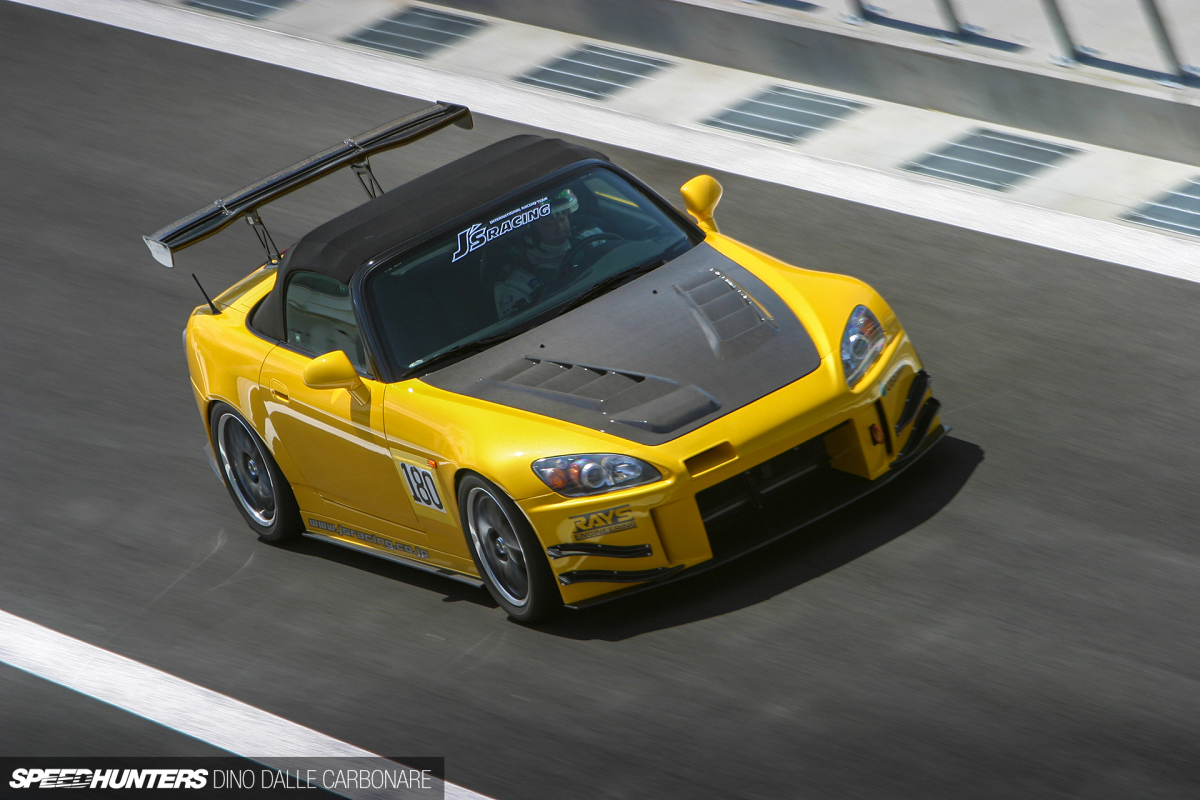 And J's Racing came all the way up from Osaka.
Even Sun Line Racing was there with its Z33, one of the most memorable Z cars from the period. However, when it came to Z33s, Tanabe-san at Power House Amuse was untouchable. On top of the yellow demo car, he had a second silver more powerful example, and then went on to tune the Z34 with amazing results.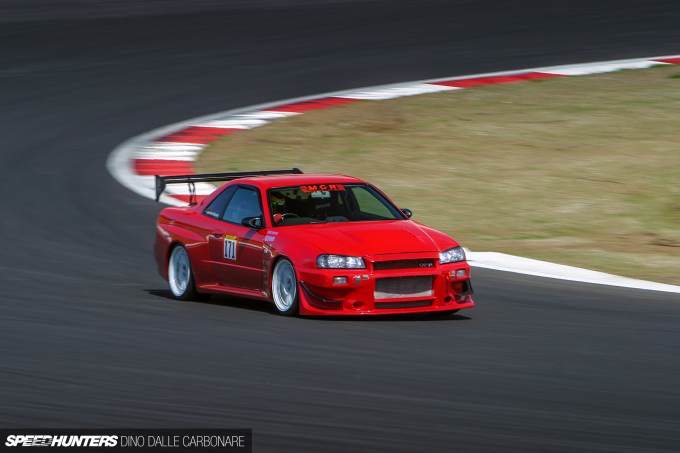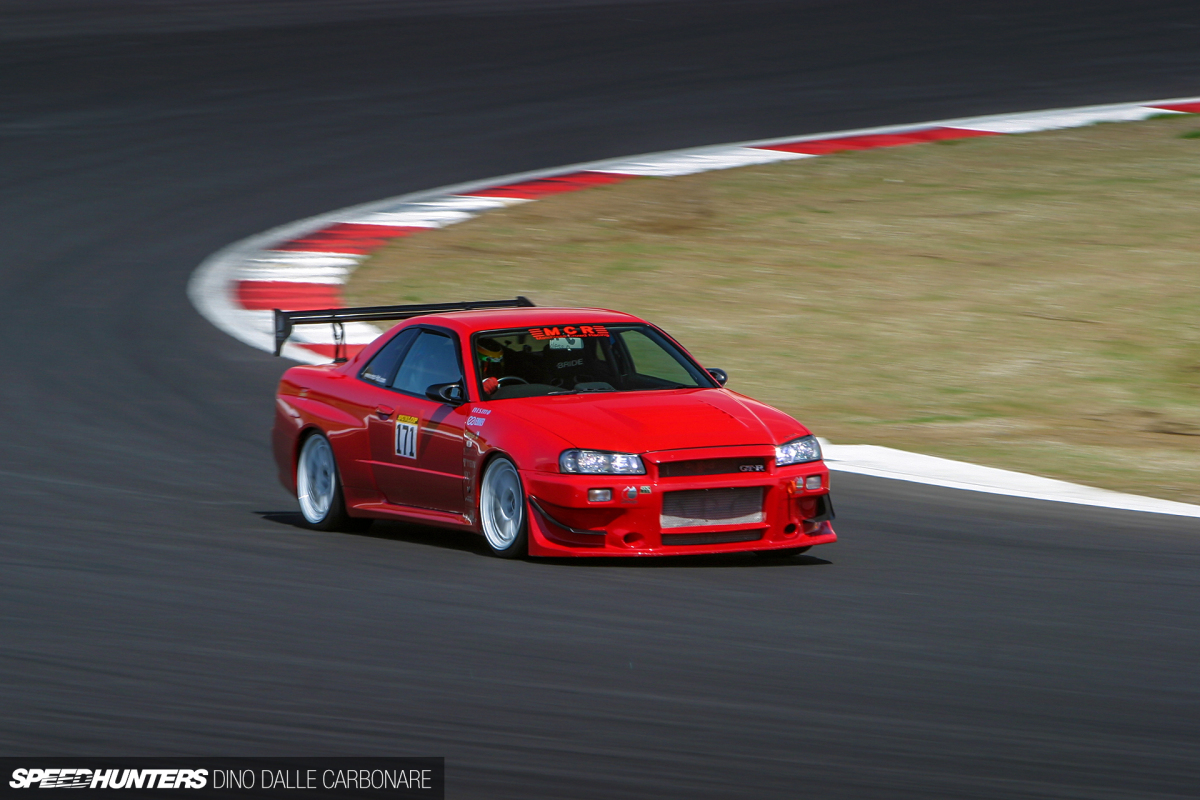 I have to say, I'm really enjoying piecing these Time Machine posts together; it's fun to look back at when I started to cover the Japanese scene. Perhaps they can serve as a reminder of how great the Japanese tuning scene used to be, and where it should possibly be heading back towards. Because performance should be at the center of it all, right?
Dino Dalle Carbonare
Instagram: speedhunters_dino
dino@speedhunters.com