Saturday, July 9th
Despite all my years coming here, I never fail to get caught up in the excitement of a typical Gatebil day.
It's only recently though that I've learned to get a pretty good handle on the pattern that has emerged. Each day tends to start surprisingly quietly, with Rudskogen Motorsenter slowly coming to life from around 8:00am.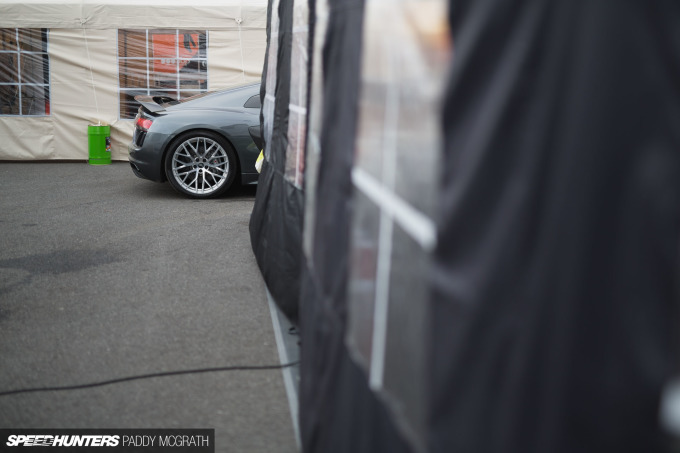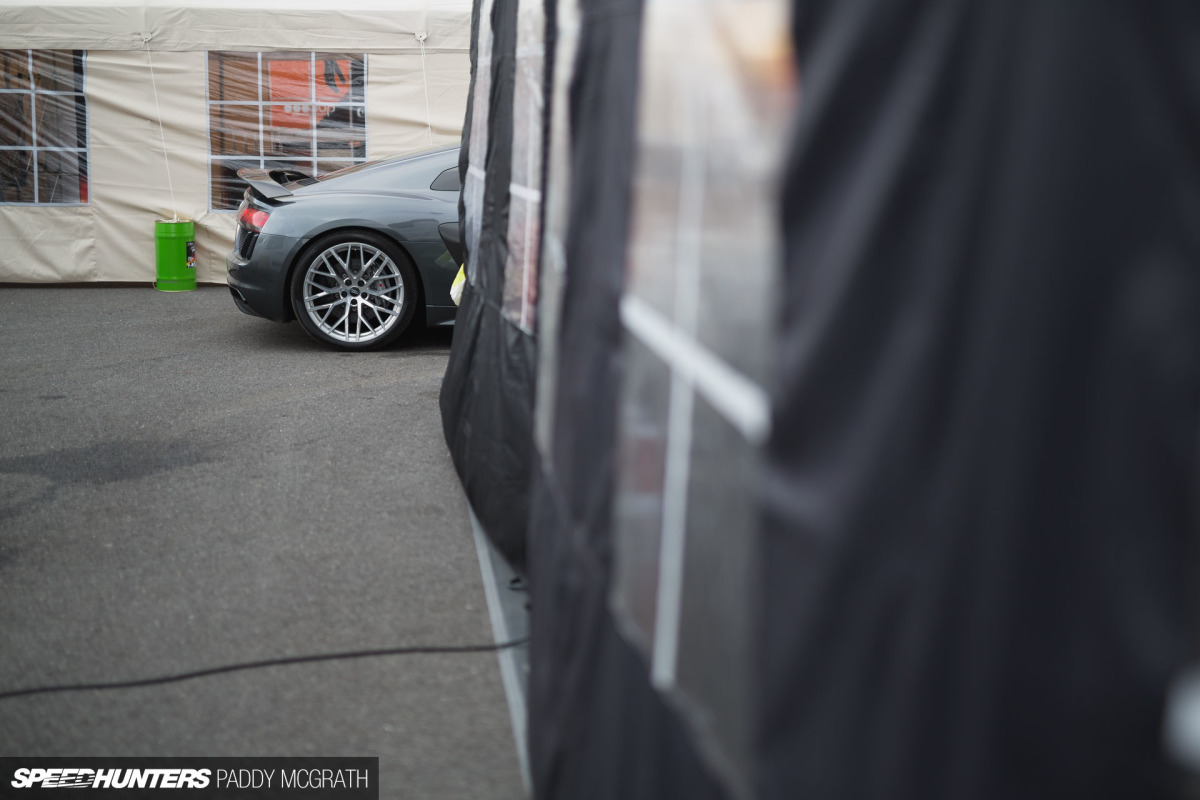 It's almost eerie walking around the paddock before this time; it's so quiet, it might almost pass as tranquil. Before long though, cars start coughing into life; people emerge from tents, caravans, buses or whatever place they called bed the night before.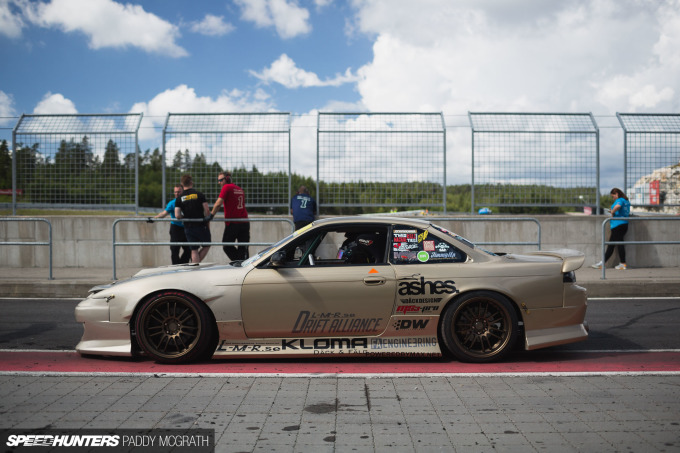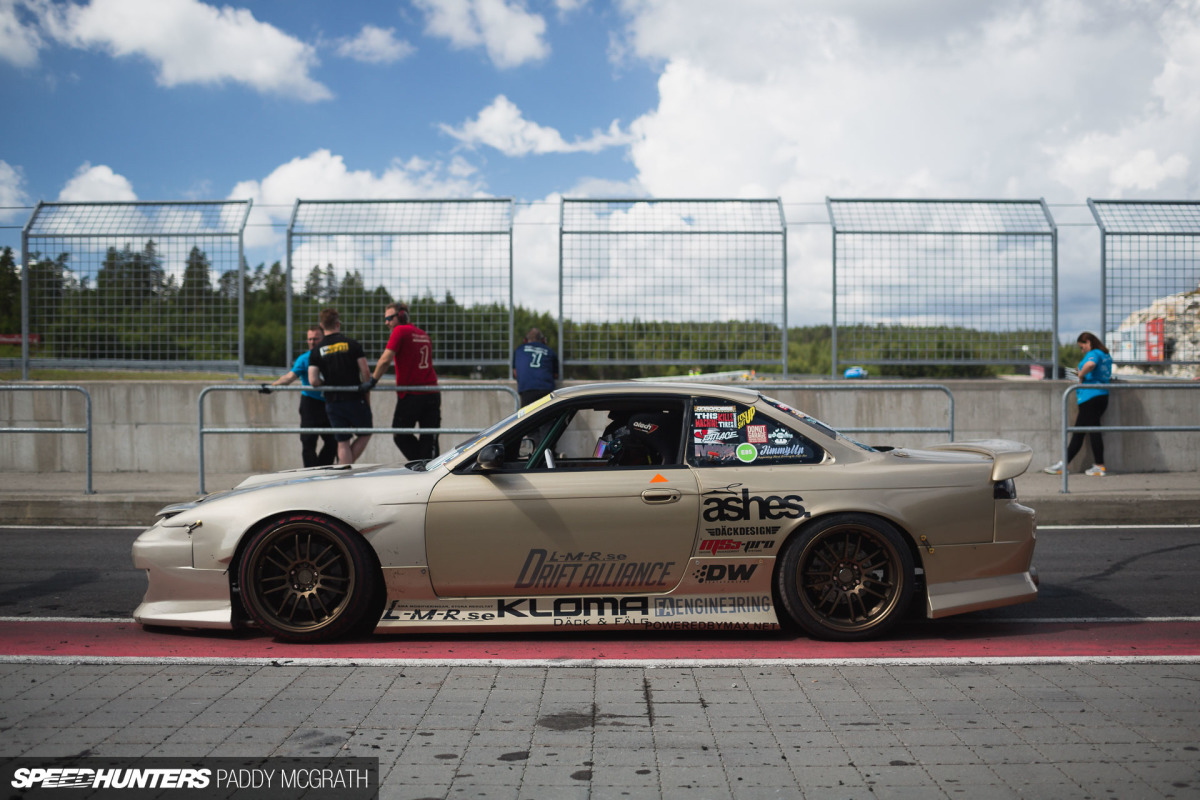 The early risers wait patiently in pit lane to take advantage of the quieter sessions of the day. Obviously, not quiet by normal standards, but by Gatebil ones.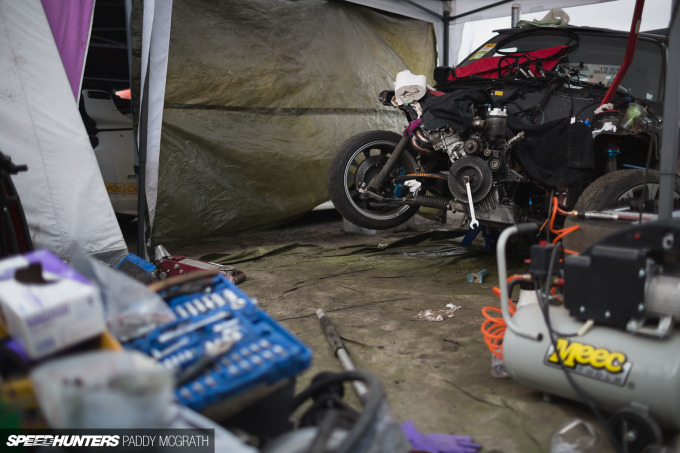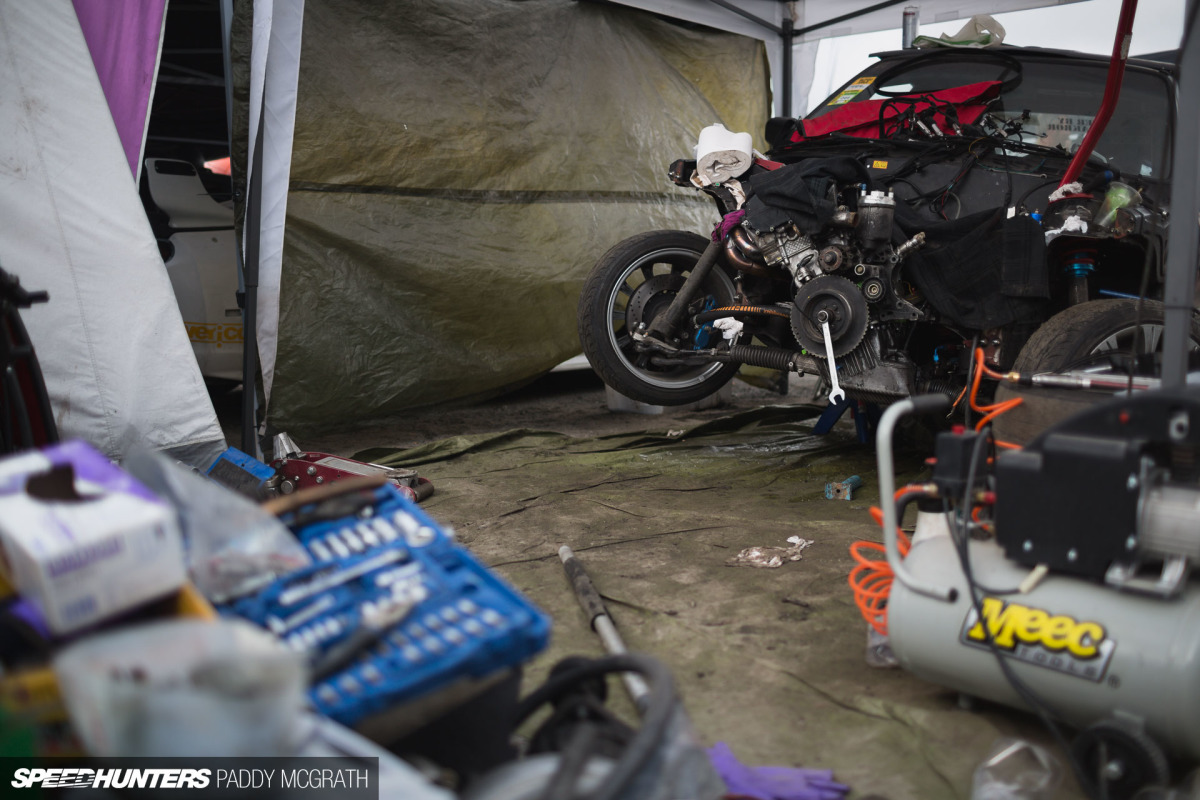 Whilst some wait, others begin the unenviable task of making crucial repairs if they want to see the track again before the weekend is out. At this point of the event, there are plenty of terminal retirements already.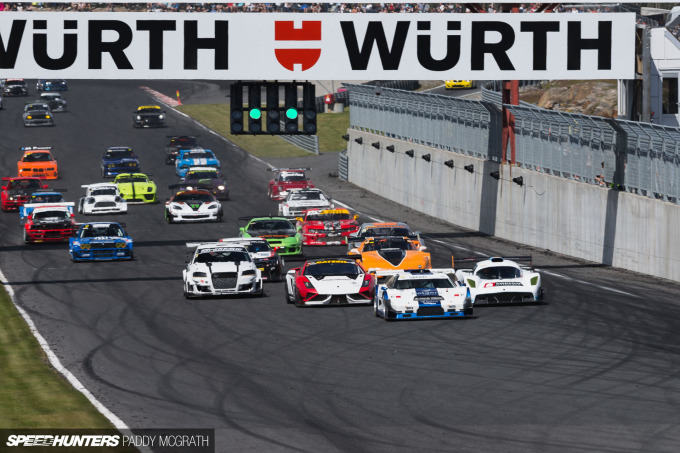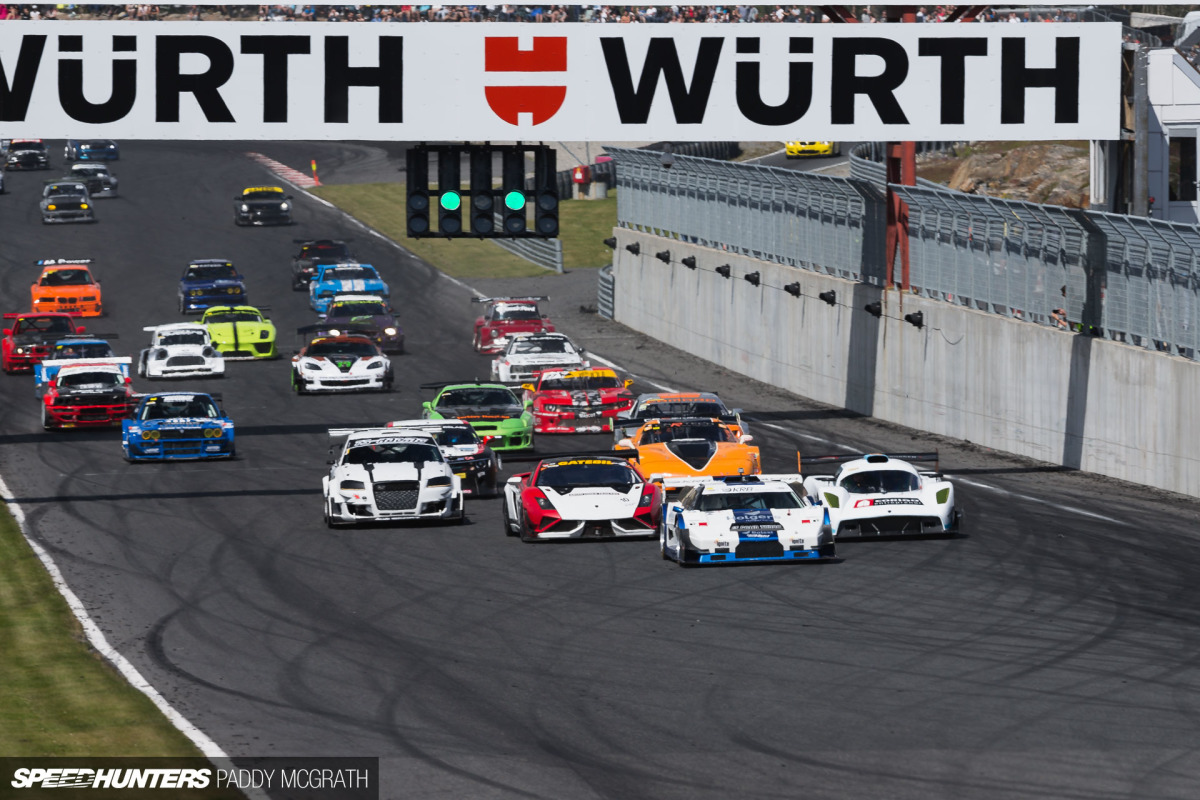 Once it starts however, the rise in pace is relentless. Sessions bleed into each other, and before you realise it the chequered flag is out for the last time of the day. Blink and you will miss it.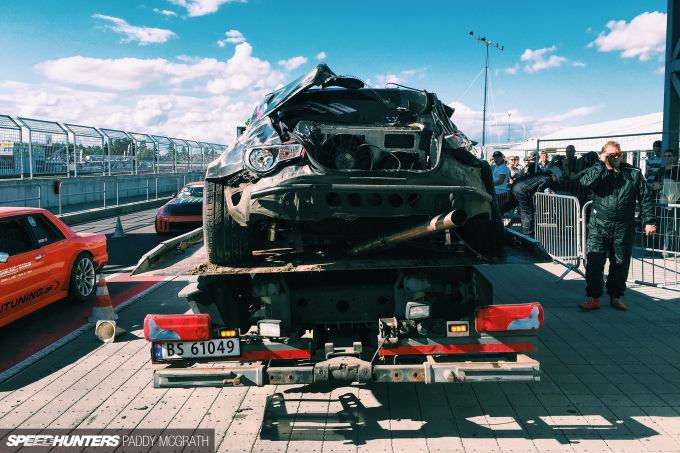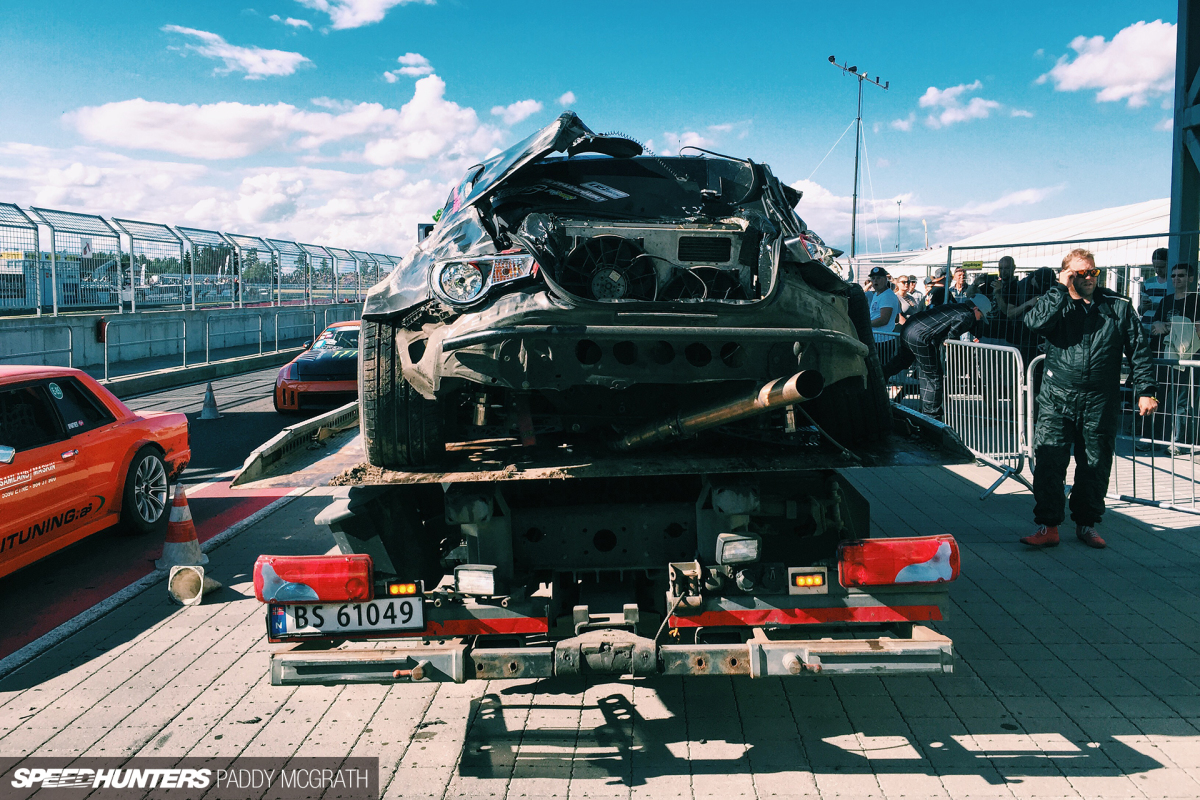 To end the daily round-ups from Gatebil before our proper coverage commences, I'd like to finish on a somber note. When you play at the very edge, there's always the risk that something can go wrong. Sure, we like to put it to the back of our heads and push on regardless, but it can still happen. Today, it happened for one driver, Tor-Anders Ringnes. Whilst initiating a drift at 200km/h, he collided with another car and was catapulted into wall and into a rollover. This could have happened to anyone on track. The only part of this story that matters is that he walked away unscathed, because he ensured that his car was equipped with the correct safety devices and extensive chassis and rollcage preparation. He was able to walk away because of tight safety regulations and mandatory scrutiny to ensure everything was up to specification.
Next time you're building a car, budget for the best safety devices and cage money can buy. Just because it's unlikely to happen, doesn't mean it won't. We're glad you're okay, Tor-Anders.
Paddy McGrath
Instagram: pmcgphotos
Twitter: pmcgphotos
paddy@speedhunters.com
Cutting Room Floor