#JOM. You'll know the saying and if you don't then I'm talking about the #JoyOfMachine. Maybe you know it as a hashtag that will deliver you an incredible array of images? What it sums up for us is our undying love of cars, the culture that surrounds them and the feeling that gives us. But guess what? It turns out that all along it was also a project called LaSupra.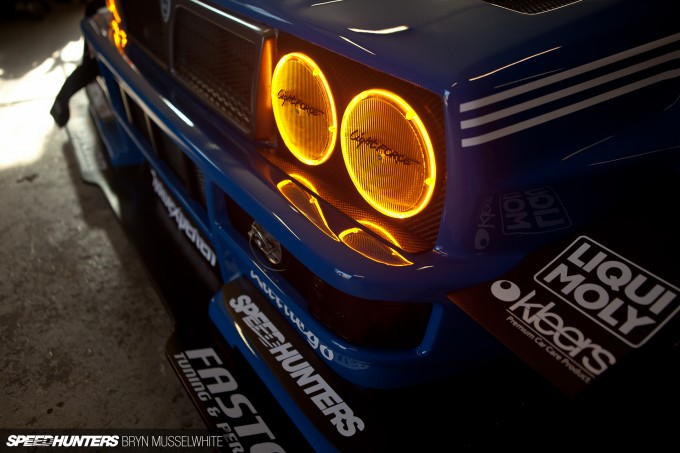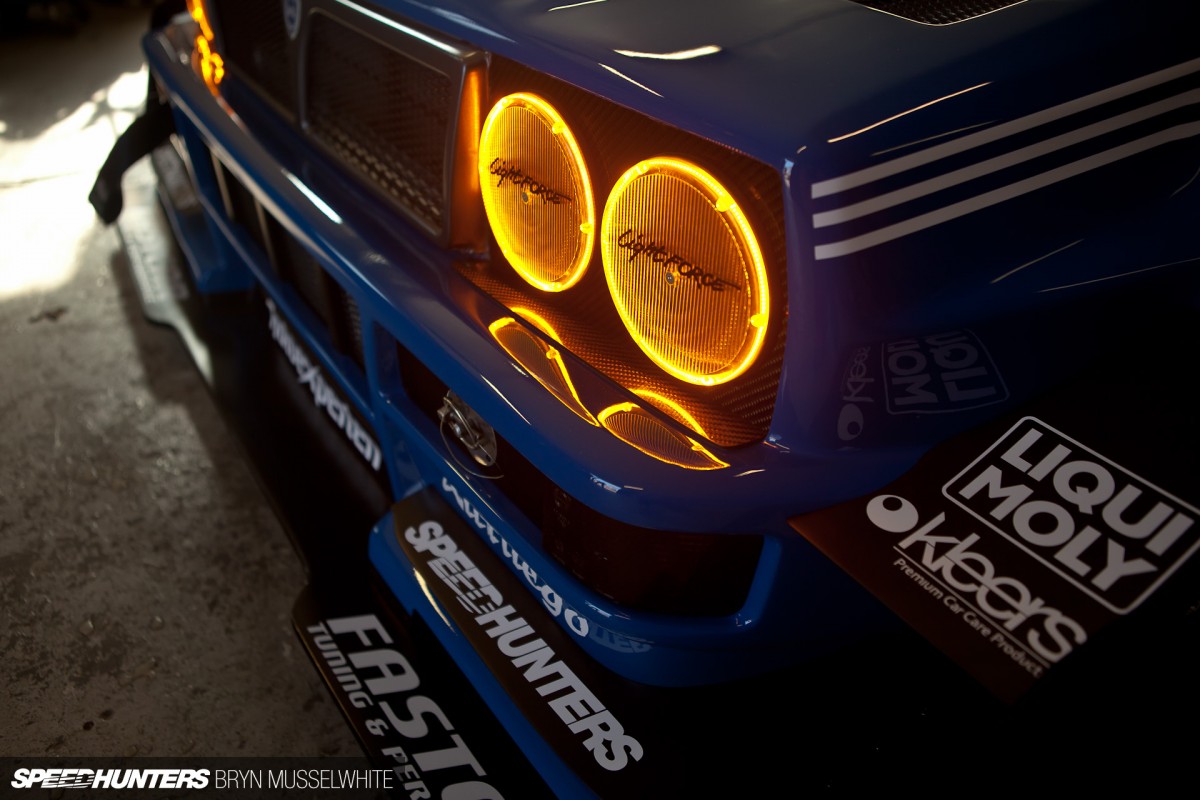 Ever since we first saw Peter Pentell's wild 'LaSupra' build in spring of 2013, it started pushing buttons and striking notes within the team. The truth of the matter was, we were inspired by what we saw. This one build summed up a lot of things we like to hold close at Speedhunters.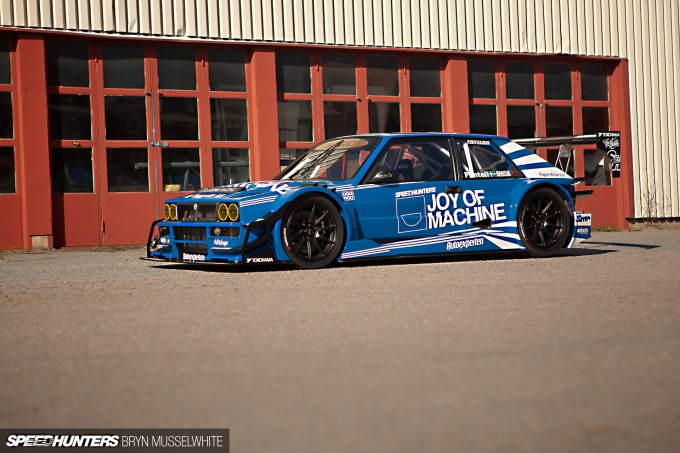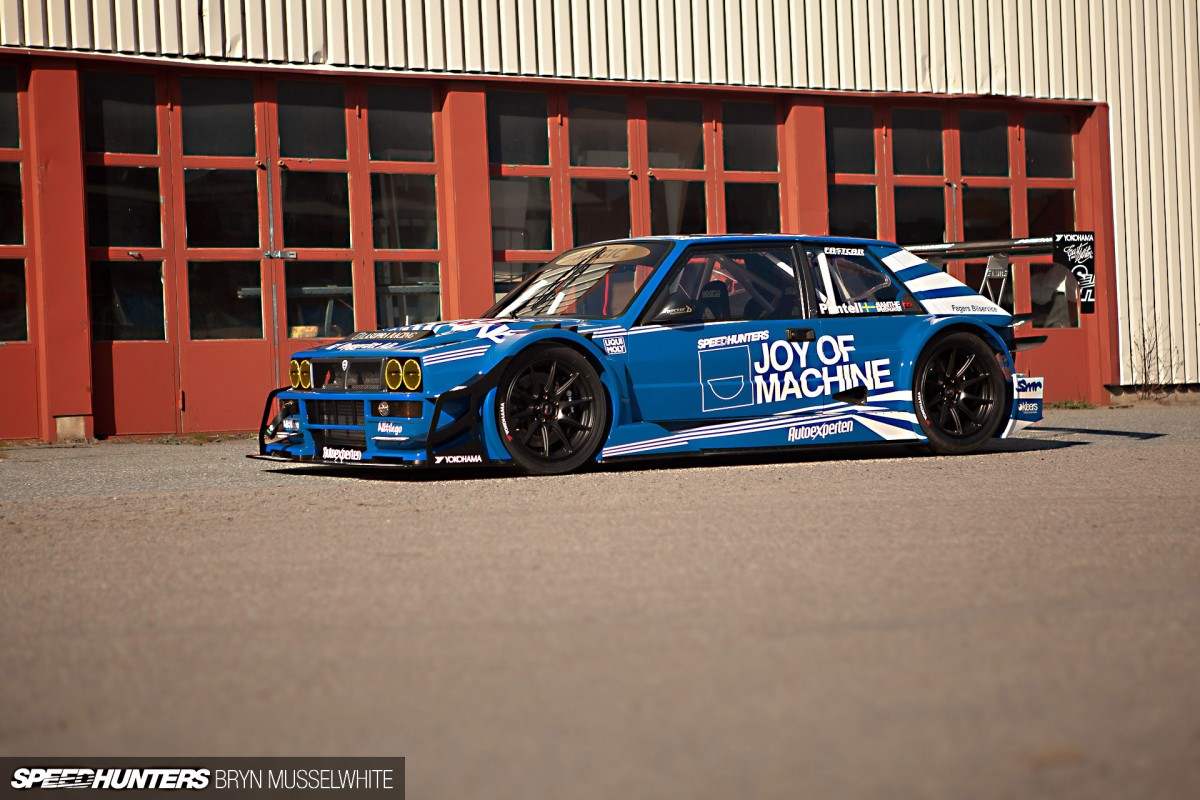 What you're looking at could quite easily be the definition of #MaximumAttack, but Charles Ng and his G37 Formula Drift weapon define that. No, it became clear to us that Peter's build was more about, well… everything in fact. For a start, his can-do attitude gave birth to a vehicle that is basically a space-framed, Supra-engined, Lancia-looking project that he created in his Swedish garage. Can't weld? Learn to. Need bespoke bodywork to cloth your vision? Create it. Want a Japanese heart in an Italian body? You got it!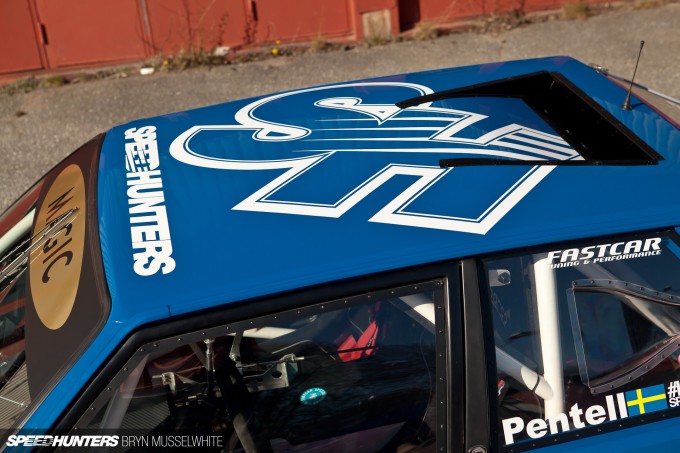 It all makes LaSupra ridiculously cool. So when Peter agreed that it should wear an Andy Blackmore-designed #JoyOfMachine livery at the end of 2013, we couldn't wait to see the results. A few teaser pictures finally came through at the beginning of month, and now here it is in the composite and metal. We've covered the build process in a few installments, and I can highly recommend clicking on that link and getting lost for a while. But what we're revealing here isn't just a new livery… Oh no.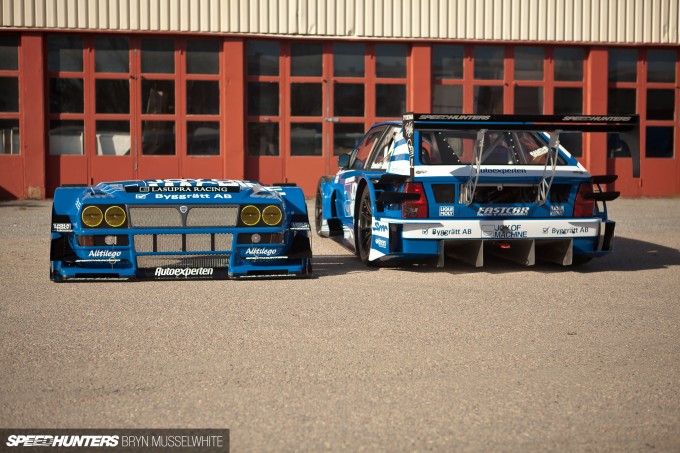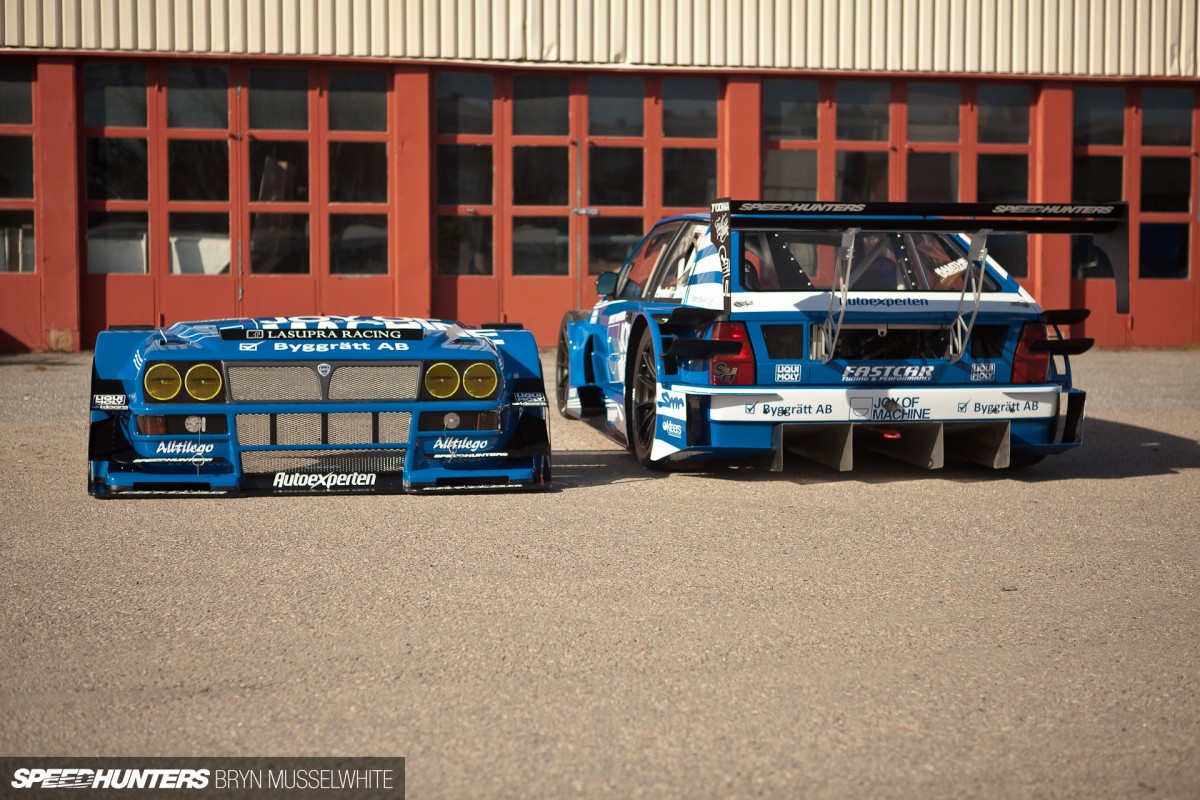 Because this really is about #JoyOfMachine and being content having a kick-ass project in the workshop, Peter has made a few changes we thought you should know about. For a start there's the new rear wing structure, which just needs some carbon stays adding and it will be complete. And the fully removeable front end makes access much easier than when it was all fixed.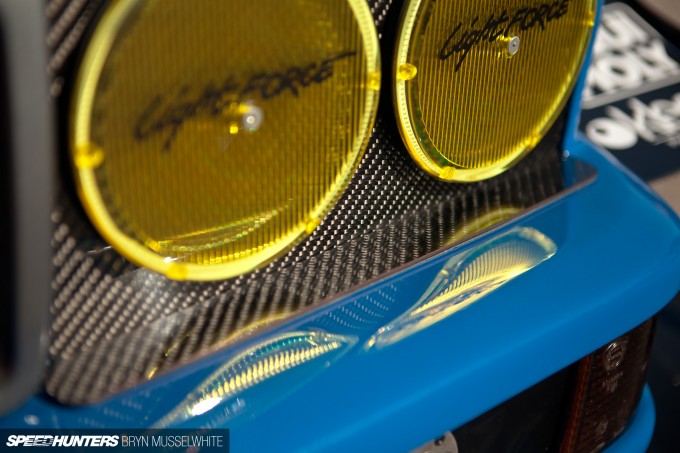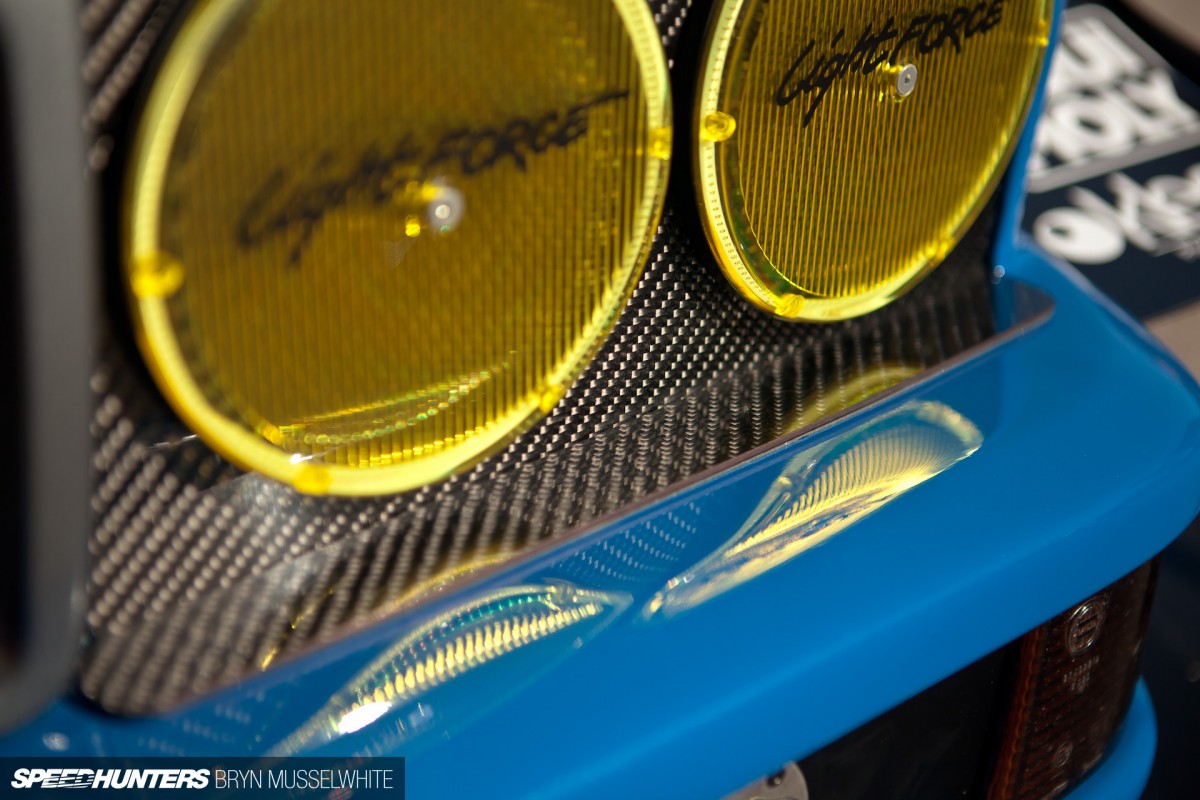 Of course, if you're going to replace, you might as well improve too, right? So now it's lighter as well, with the headlights removed and spotlamp covers which Peter has machined the rear rim off and inserted LED angel eye rings in for that evil look you can see at the start of the article, added. But that's just the start of it as there's lashings of carbon and GRP too, saving over 20 kilograms (44lb) alone with the new structure.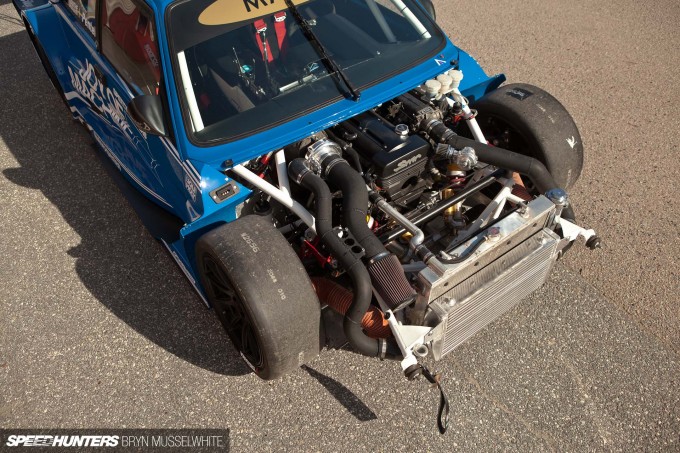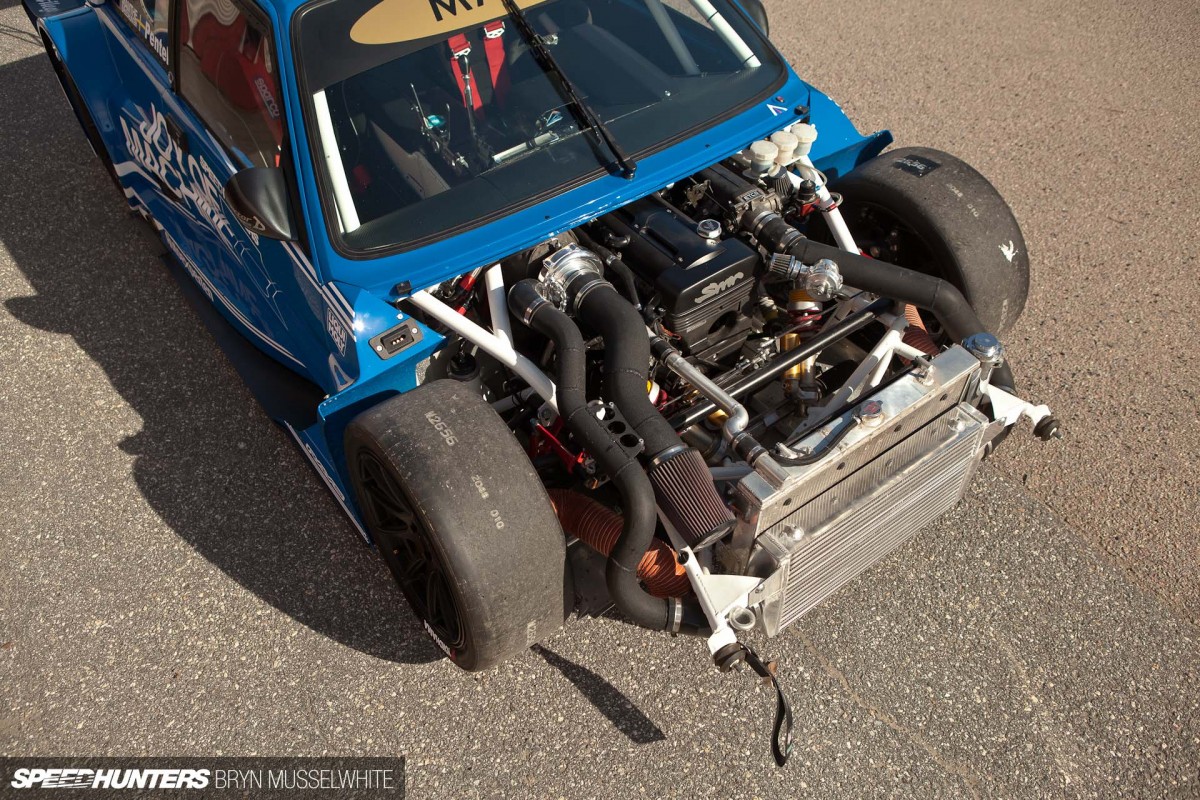 Lift it off and there's yet another surprise. The original twin turbo set-up has been replaced by a new single Precision 6266 billet turbo with a Powerhouse cast iron manifold for faster spool up. On the other side there's a new Powerhouse fuel rail with 1400cc injectors. Last year Peter was running around 500hp and with this kit he has the potential for 700hp, so in time that's where it'll end up.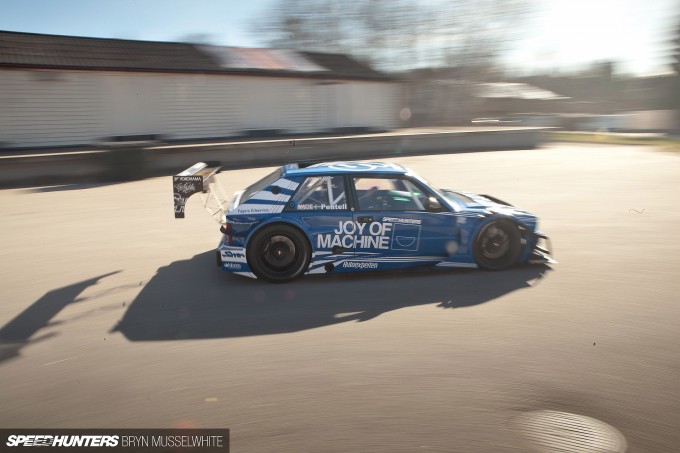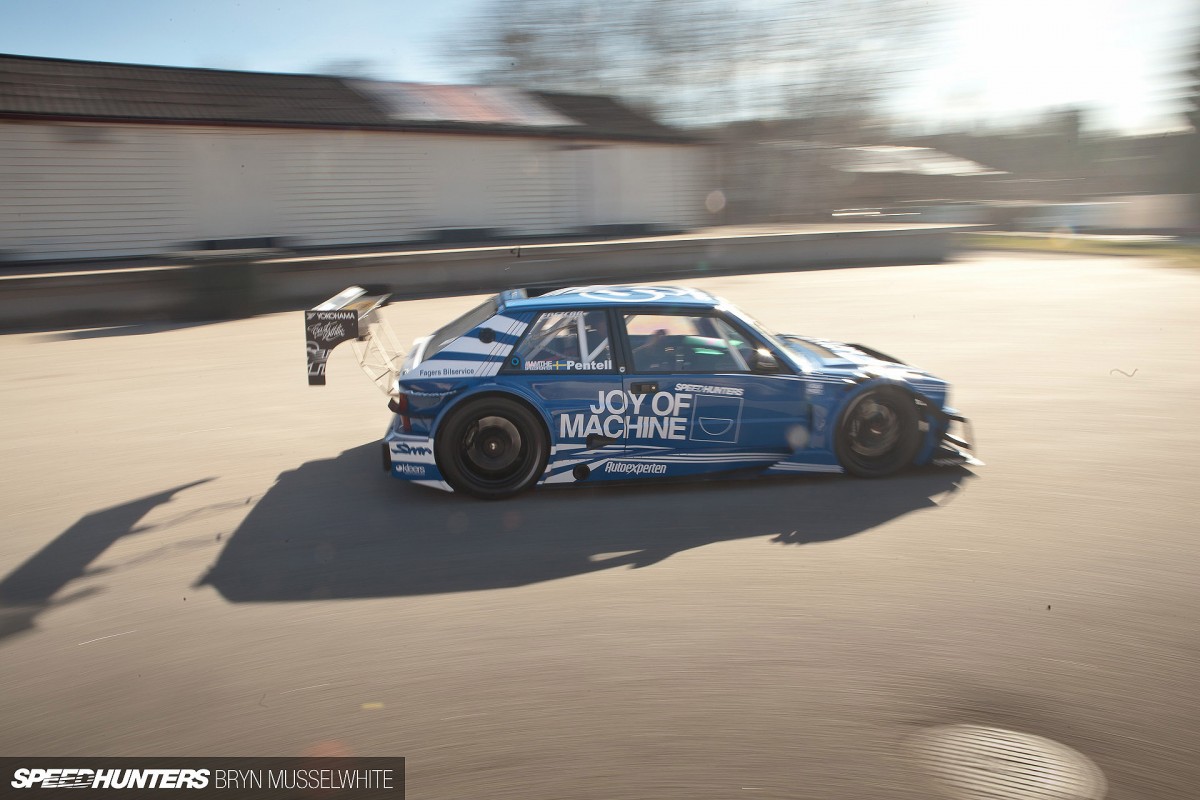 If you're reading this and the story is fresh on Speedhunters then here's another reason we're happy – this weekend we'll be at the Bilsport Show in Elmia where LaSupra will play a major part in our presence. We've got a whole load of things planned for the next couple of days and I hope you check back in for more updates on what's going on in Sweden.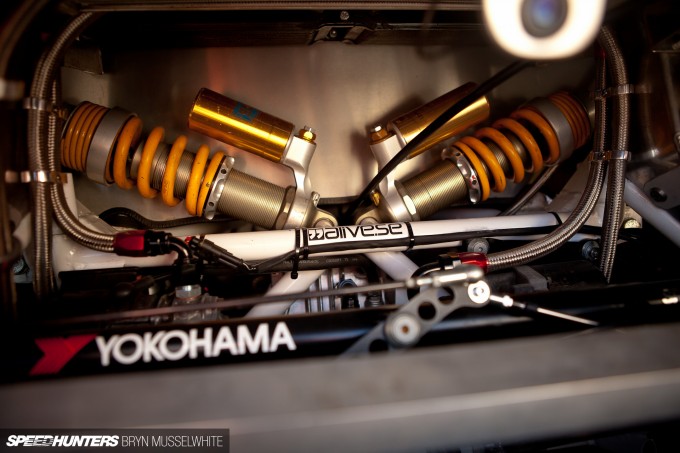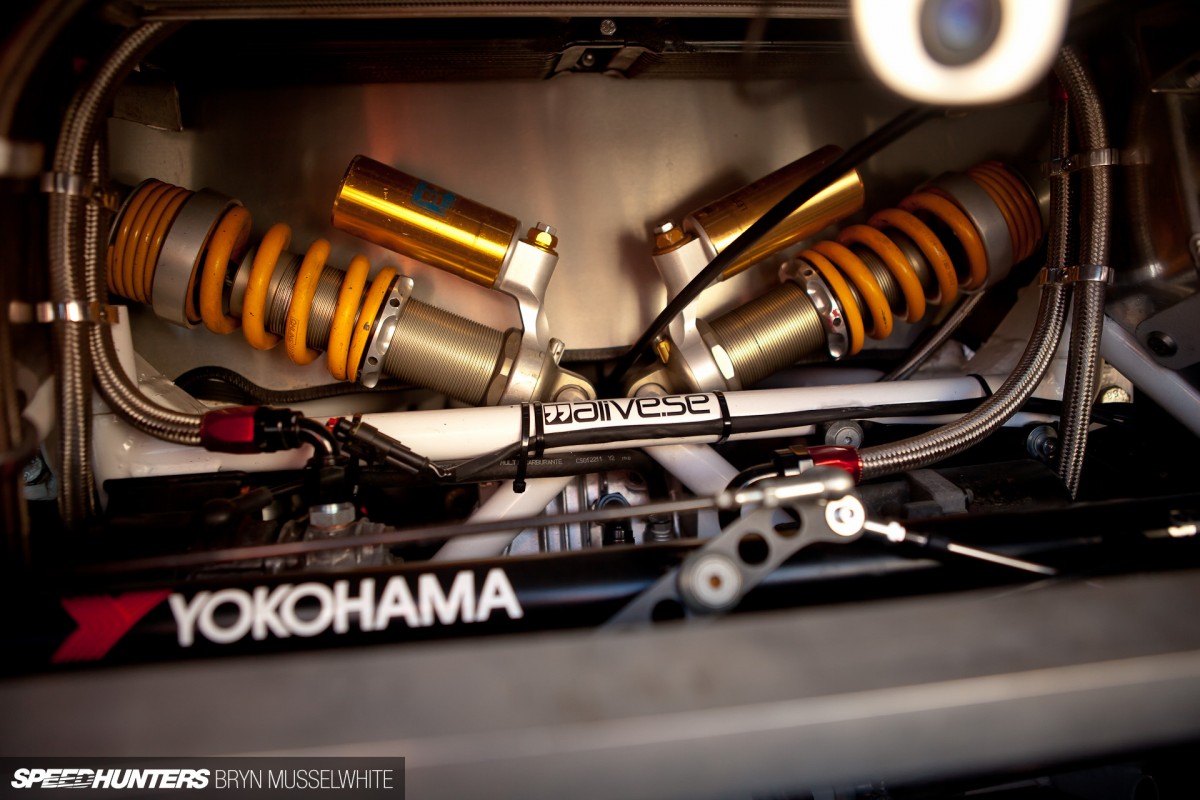 Of course, looking inside LaSupra it's still very much Peter's unique creation. The meticulous engineering that first captivated us is still as amazing as ever.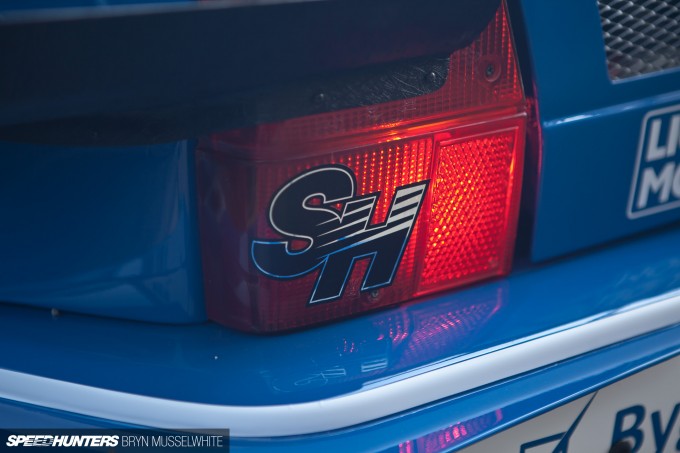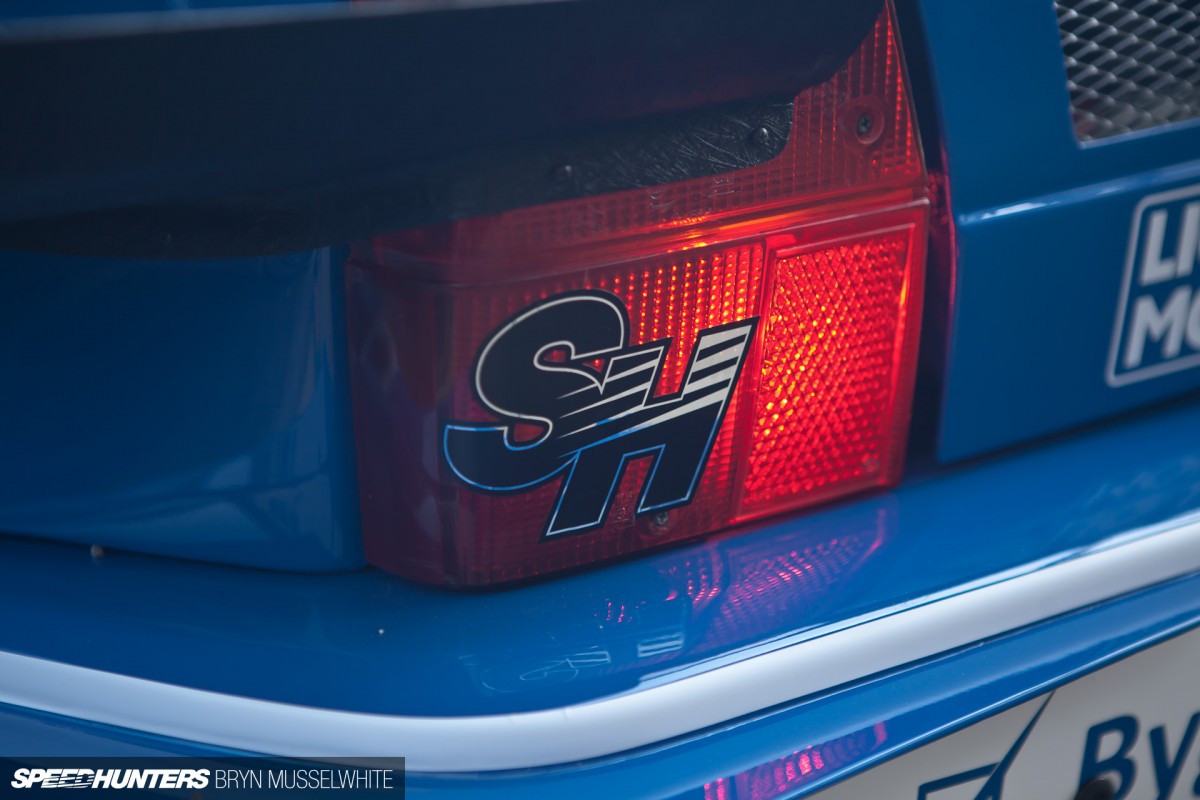 But on the outside now there's something for all of us – a badge that we like to think sums up Peter's determination and ethos; something to which we can all relate. Okay, and there are some Speedhunters stickers too!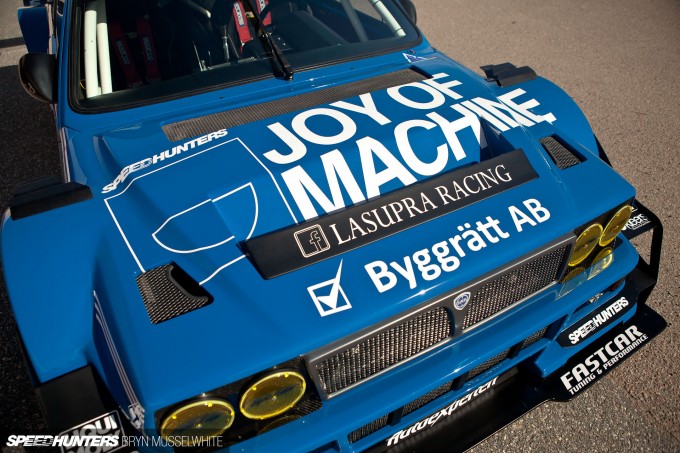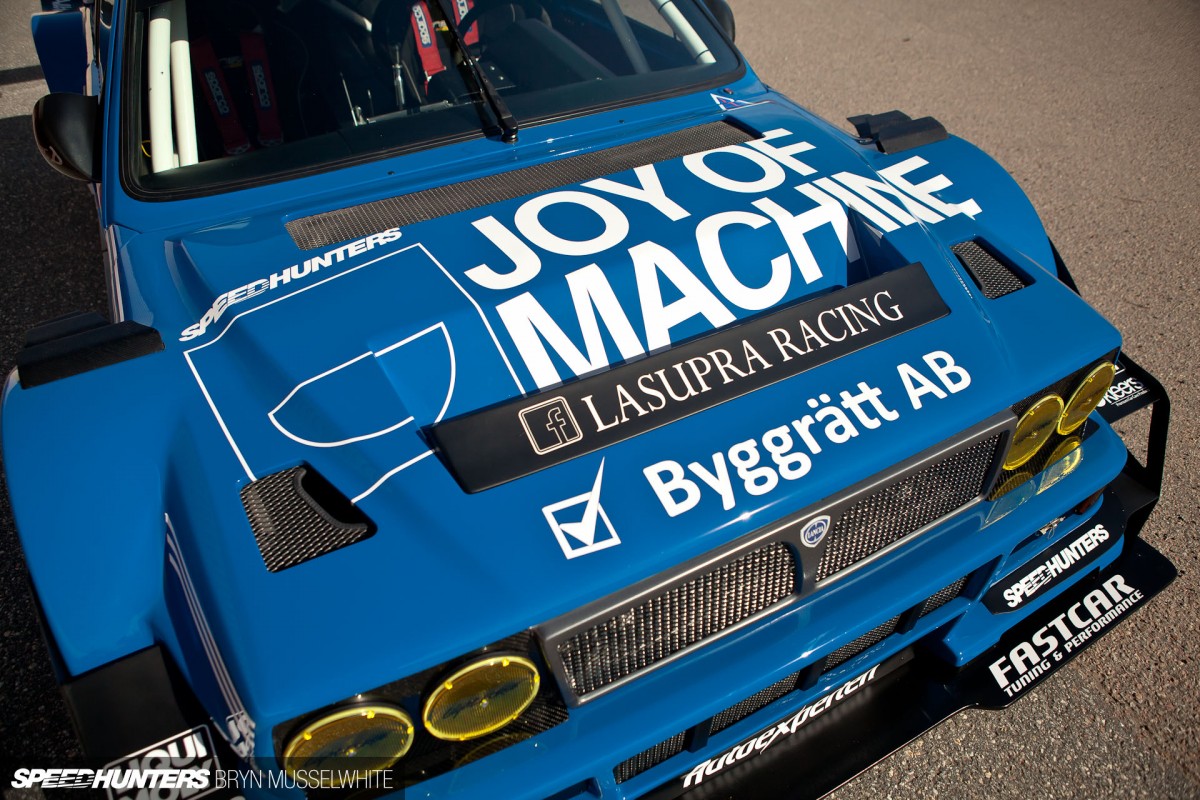 No, this is what I'm talking about. Whether you like building cars, drawing them, bench racing, writing about, photographing them or any other way of engaging with your passion – then this is something for all of us. This is #JoyOfMachine everyone!
Bryn Musselwhite
Instagram: speedhunters_Bryn
bryn@speedhunters.com