Partners in battle
Hello fellow Speedhunters! I'm very excited to announce my collaboration with Speedhunters in this upcoming season.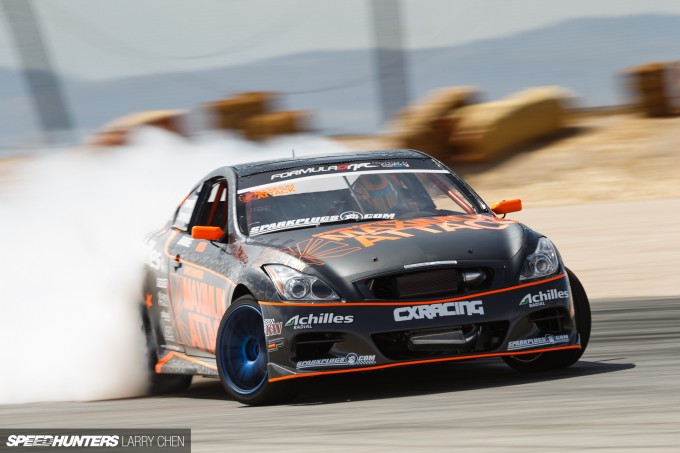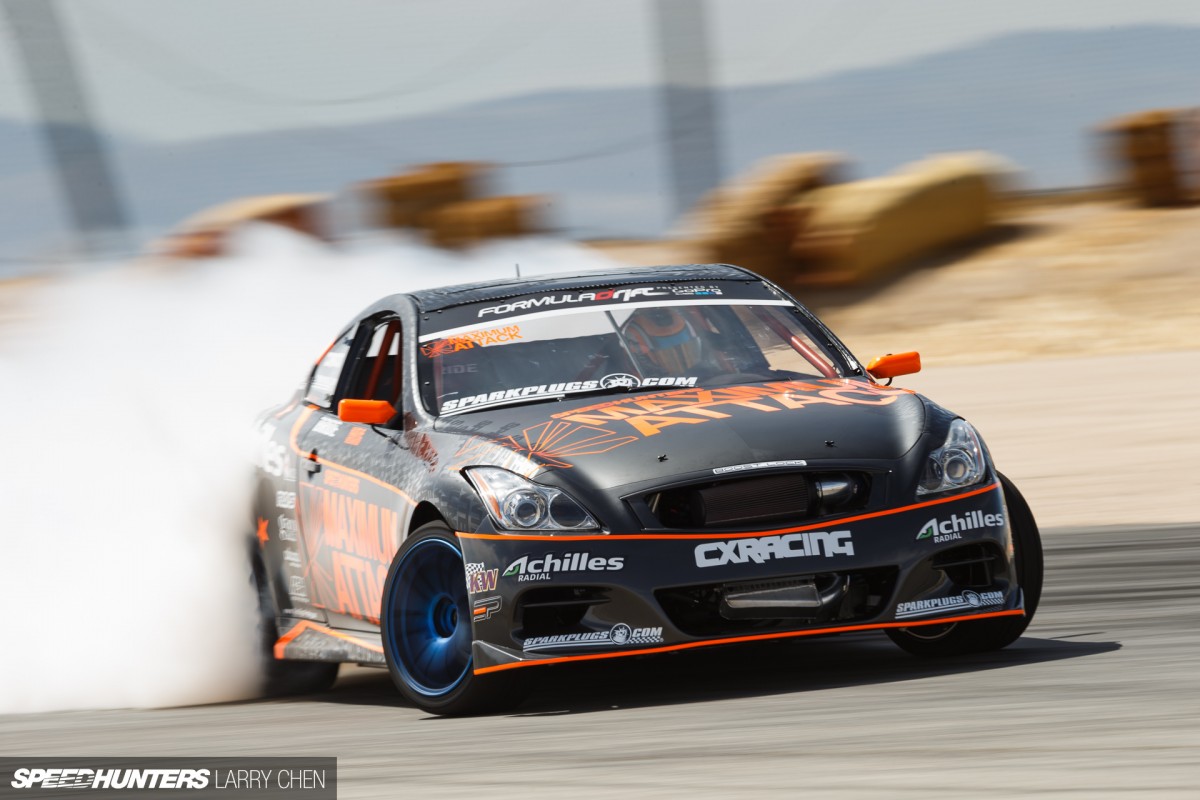 I've always been a big fan of the site so when I was approached to join the family at the end of 2013, without a second thought, I immediately said yes. I couldn't wait to share my passion and love for motorsport with you all through my racing endeavors around the world!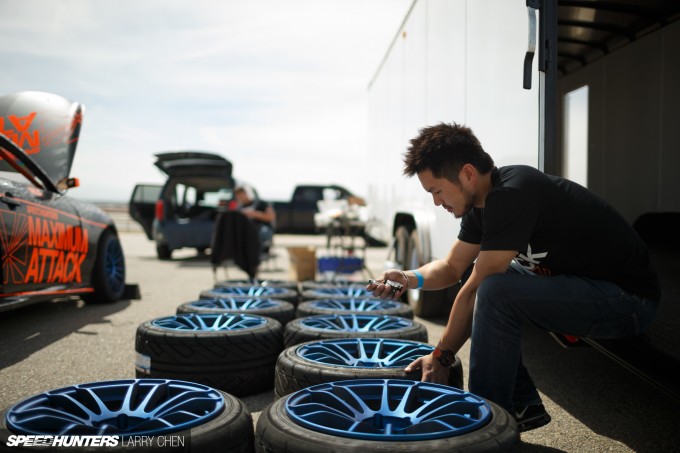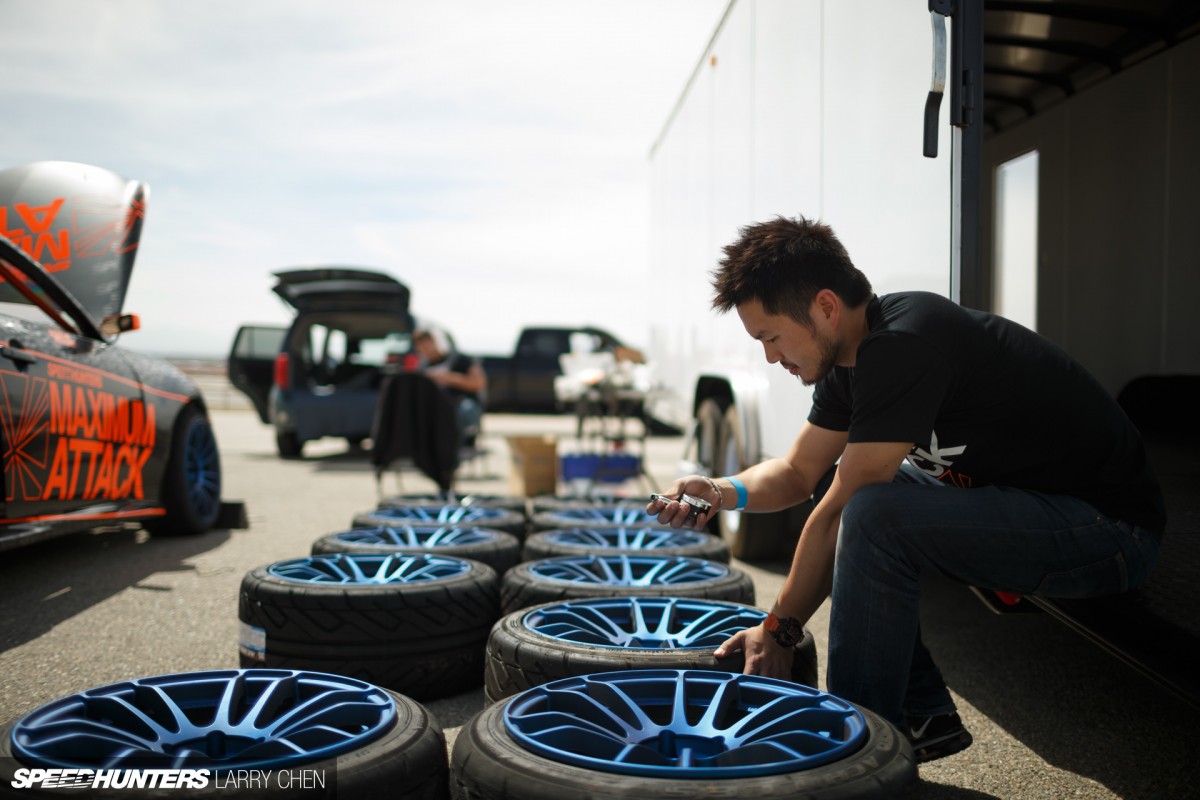 Some of you might have forgotten about this guy with the shortest last name on the grid and some of you might not even know me. My name is Charles 'Kaki' Ng and I'm from Hong Kong, China (not to be mistaken with the notorious serial killer, though I wish I was that famous). Back in 2010 and 2011, I used to drive an FC RX-7 originally built by the reigning Formula Drift champion, Mike Essa. This year, I'm back with my brand new Infiniti G37.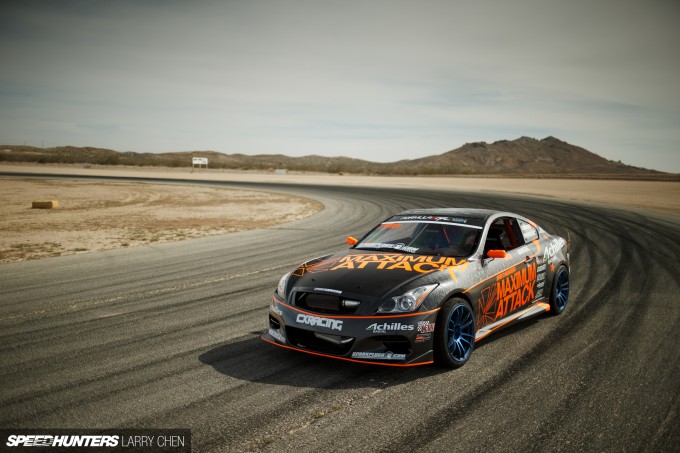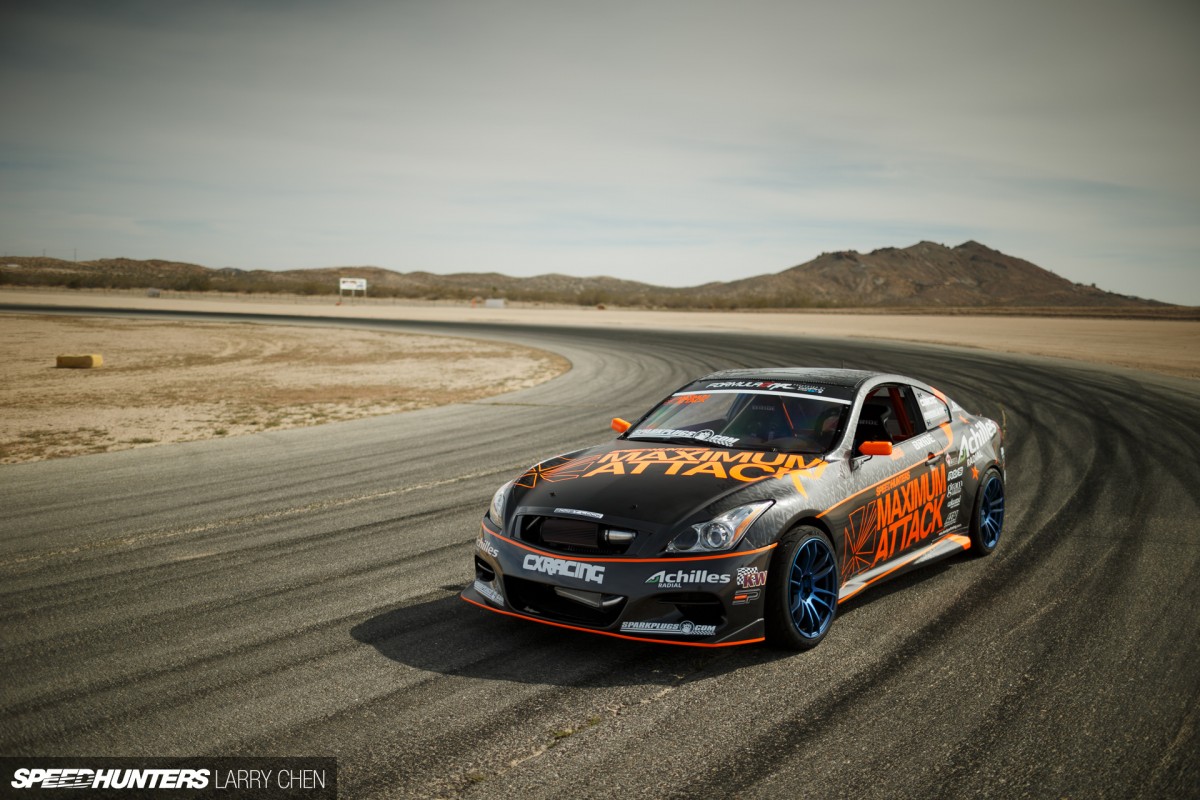 This G37 project actually started in 2011 but soon afterwards, I had a really good opportunity to race in the FIA World Touring Car Championship (WTCC), which was once my ultimate goal in life. So I packed up, moved to Europe and left the project behind.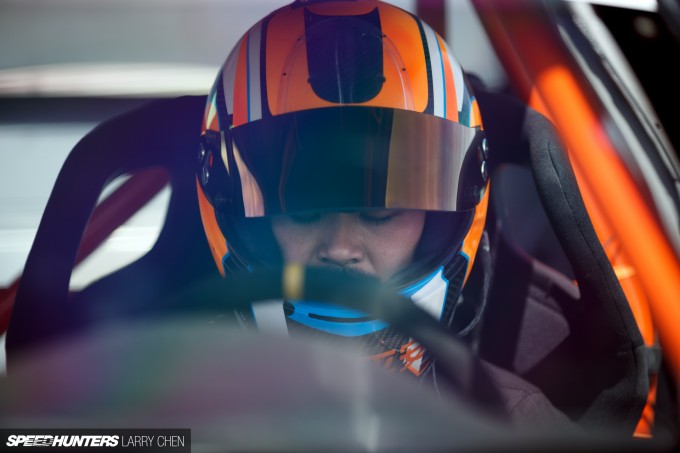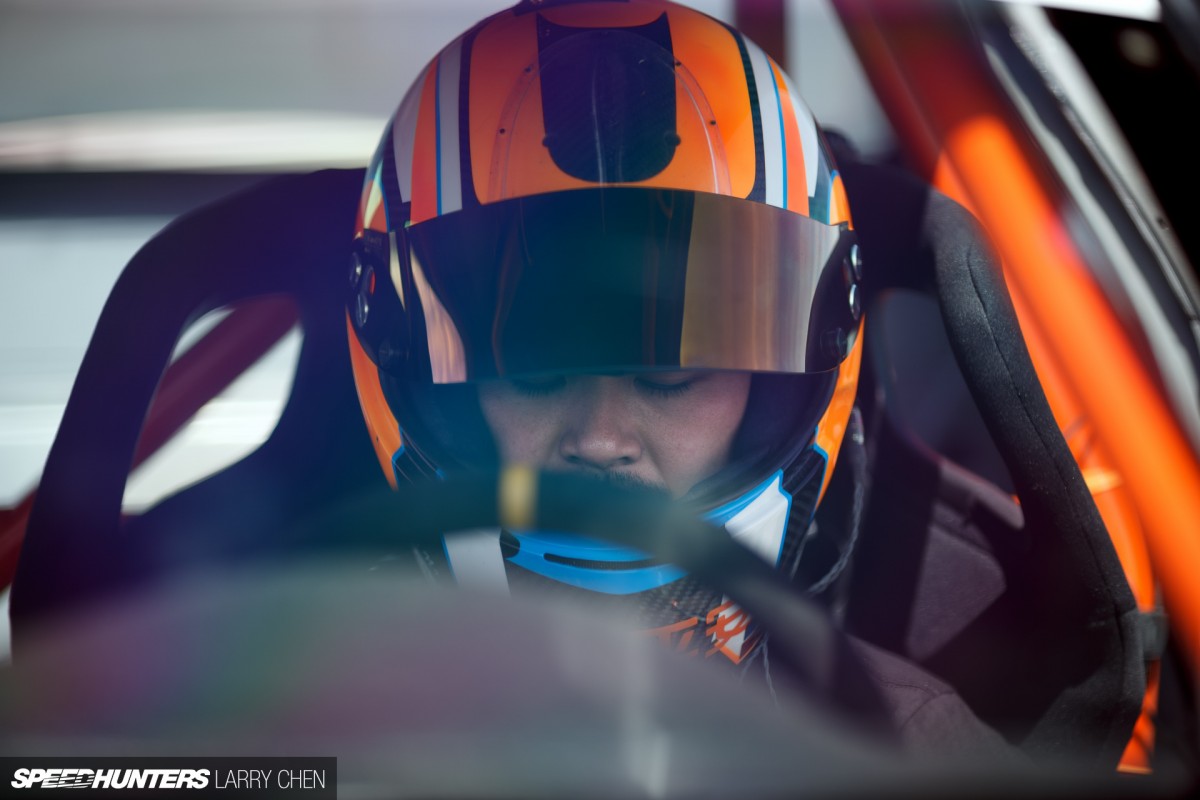 The past two years in WTCC have been an invaluable experience for me; I gained a lot of technical knowledge and learnt how to handle stress under extreme pressure. But one thing was for sure – I missed the challenge in competitive drifting and the pure pleasure that one can get from simply throwing a car sideways, making tons of tire smoke and seeing the world through the side windows.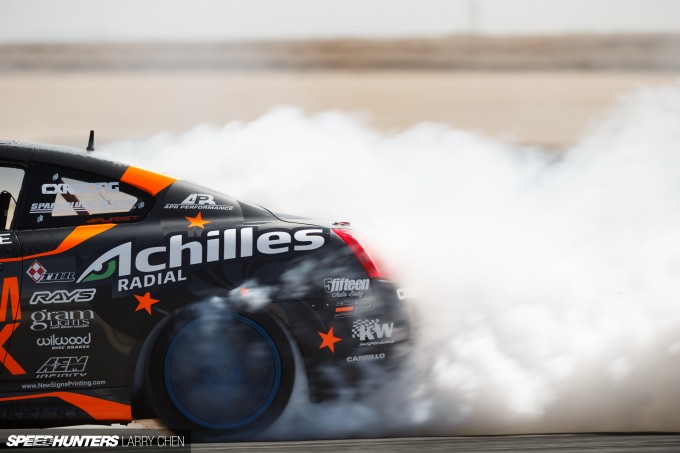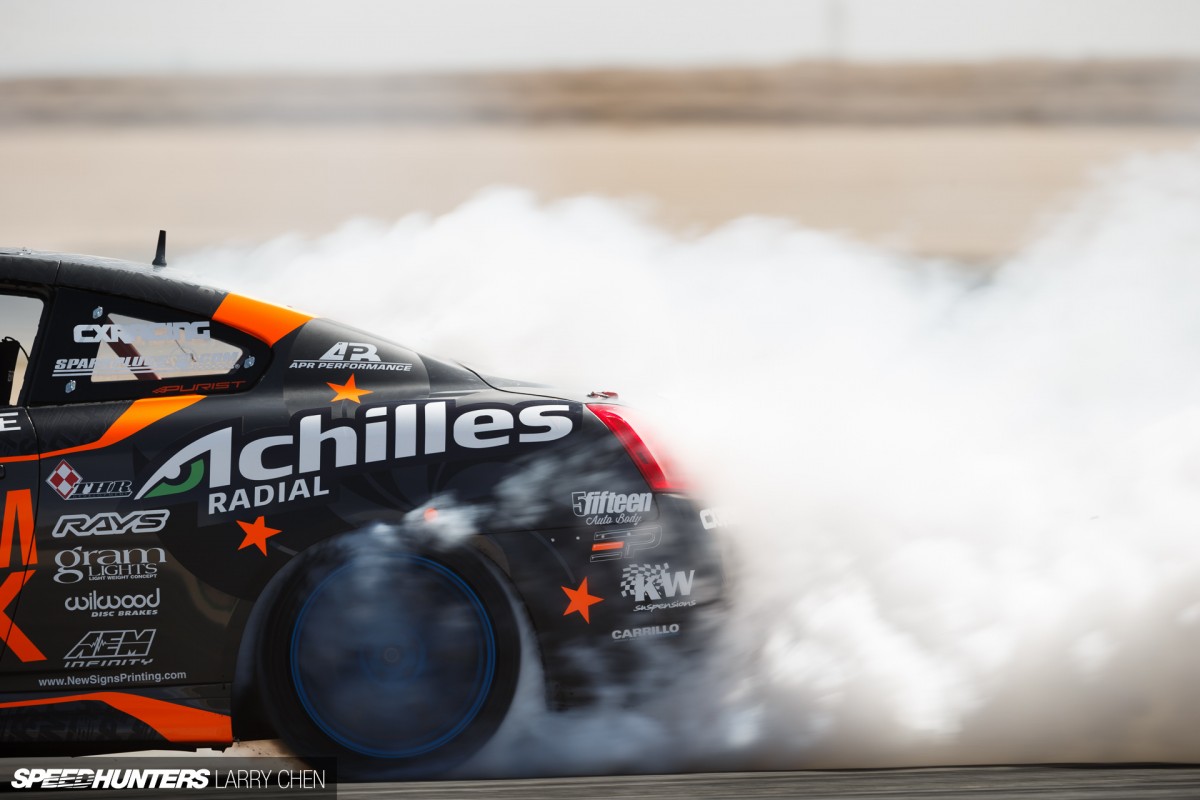 Whenever the schedule allowed and opportunity arose, I always tried to practice as much as I could to keep my skills sharp. I knew that one day I would make a comeback to Formula Drift to once again challenge myself against the best. Though this time, I'm coming back with slightly more beastly machinery.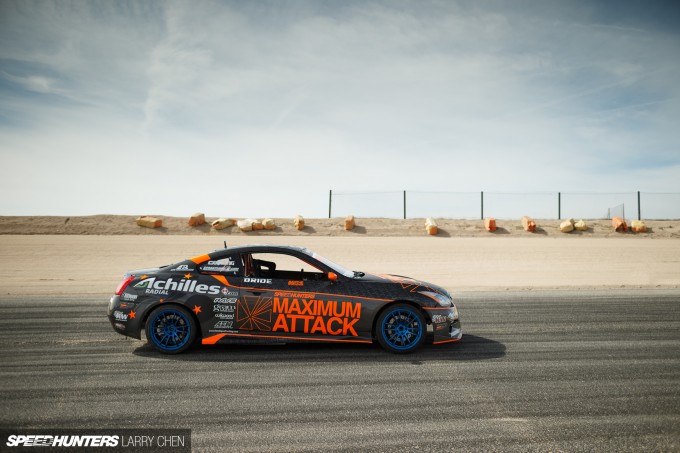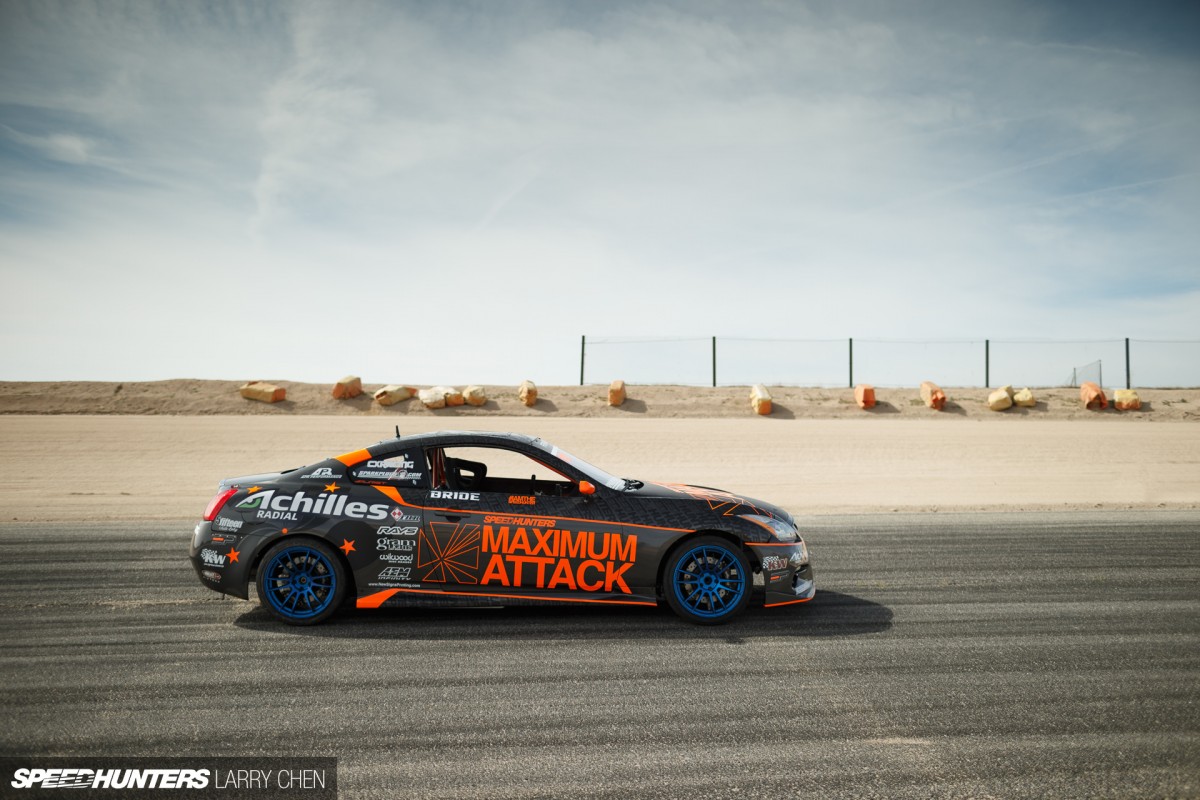 I've always wanted to compete with a large-sized vehicle. There were not many choices for a four-door sedan in the States, so I chose the G37 for its classy looks and long wheel base. In fact, it shares some of the characteristics with the Nissan Z chassis which was already proven in previous years of drifting. Then I found one on Craigslist for cheap that had a salvage title.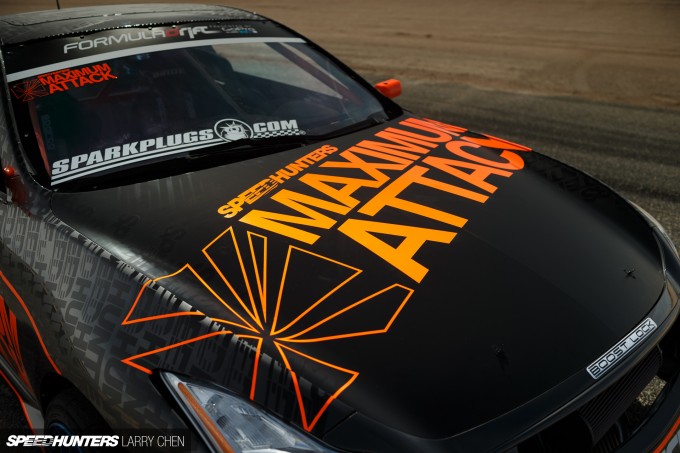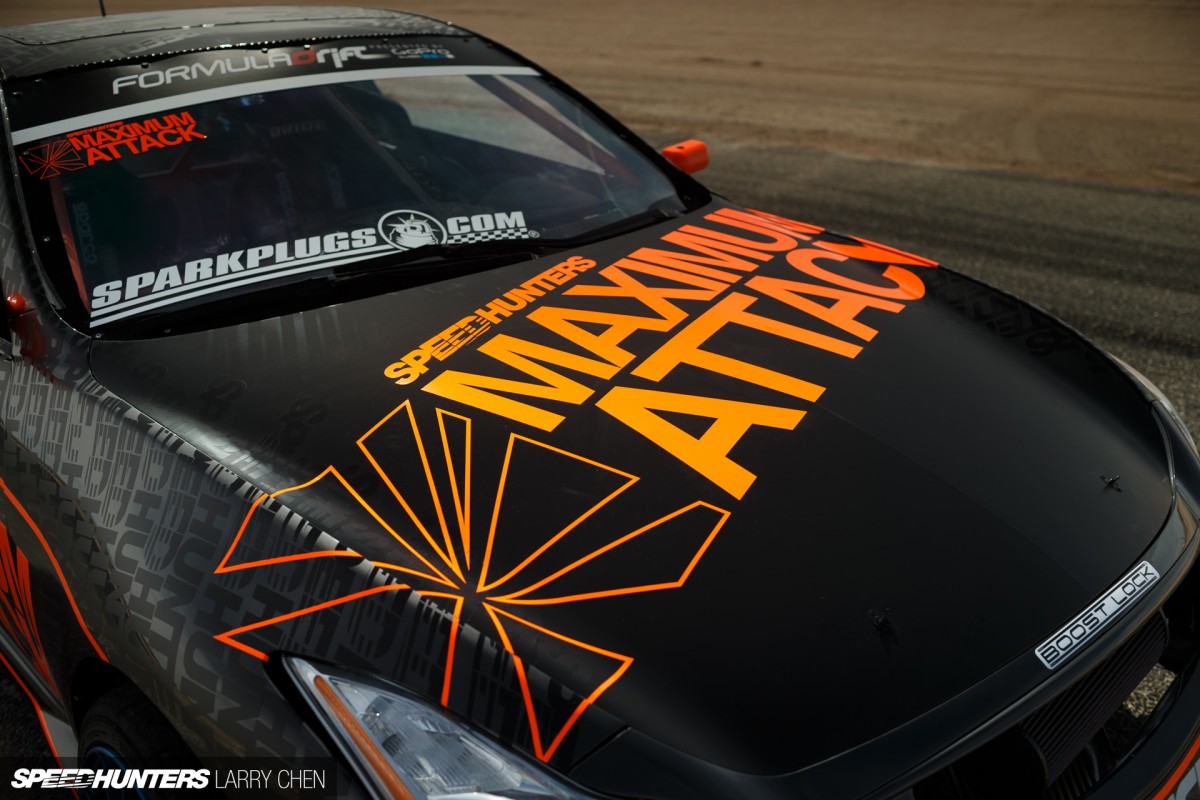 Plans changed. I took off and left the car at my friend's shop right after it was stripped and acid dipped. Then one morning in February 2013, while I was instructing at the Nürburgring Nordschleife, there was a fairly modified 370Z parked next to me. It reminded me of my G, so I called my friend to find out its latest status.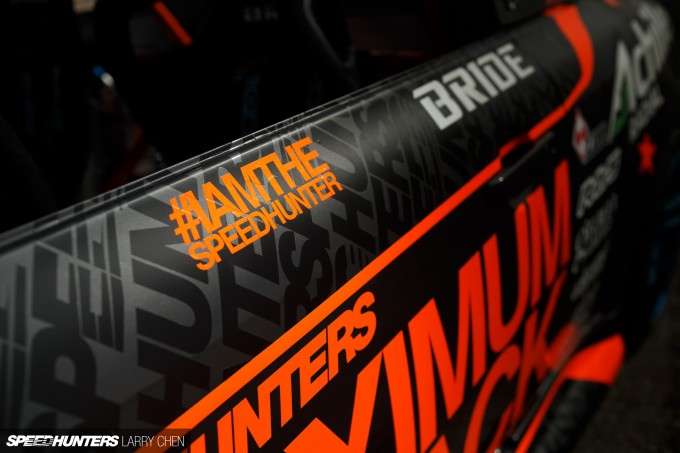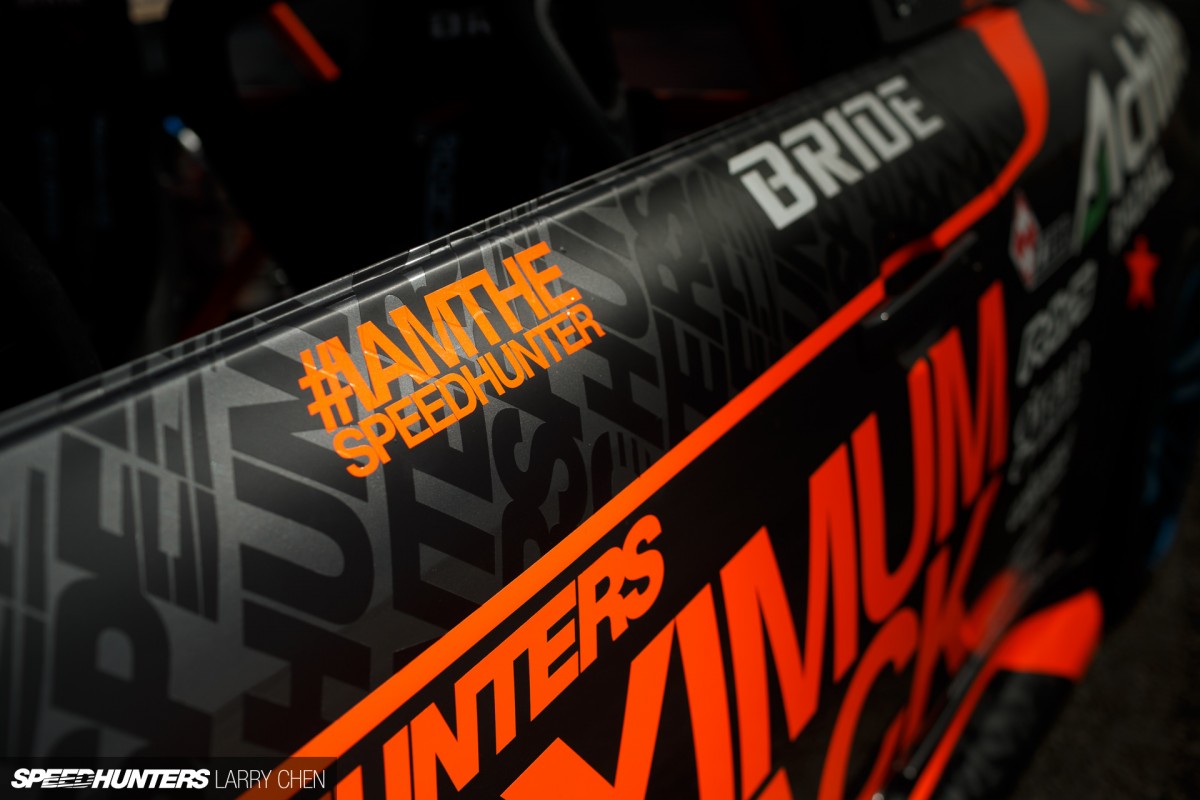 To my surprise, the bare metal shell had been sitting in my friend's shop all this time. I immediately messaged my good friend Matt Field to see if he could help and this was where it all began.
So it begins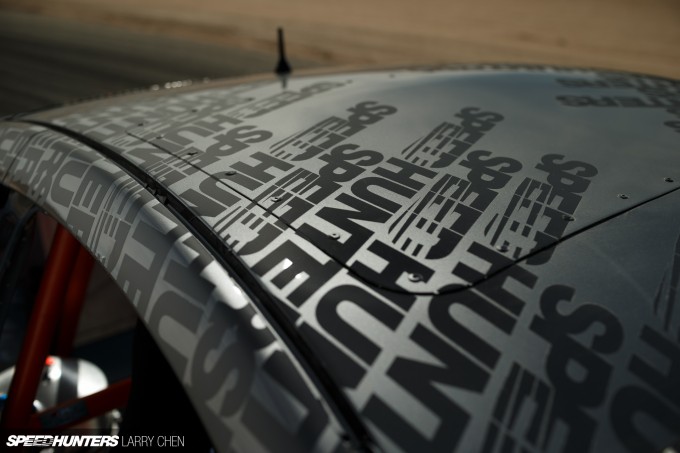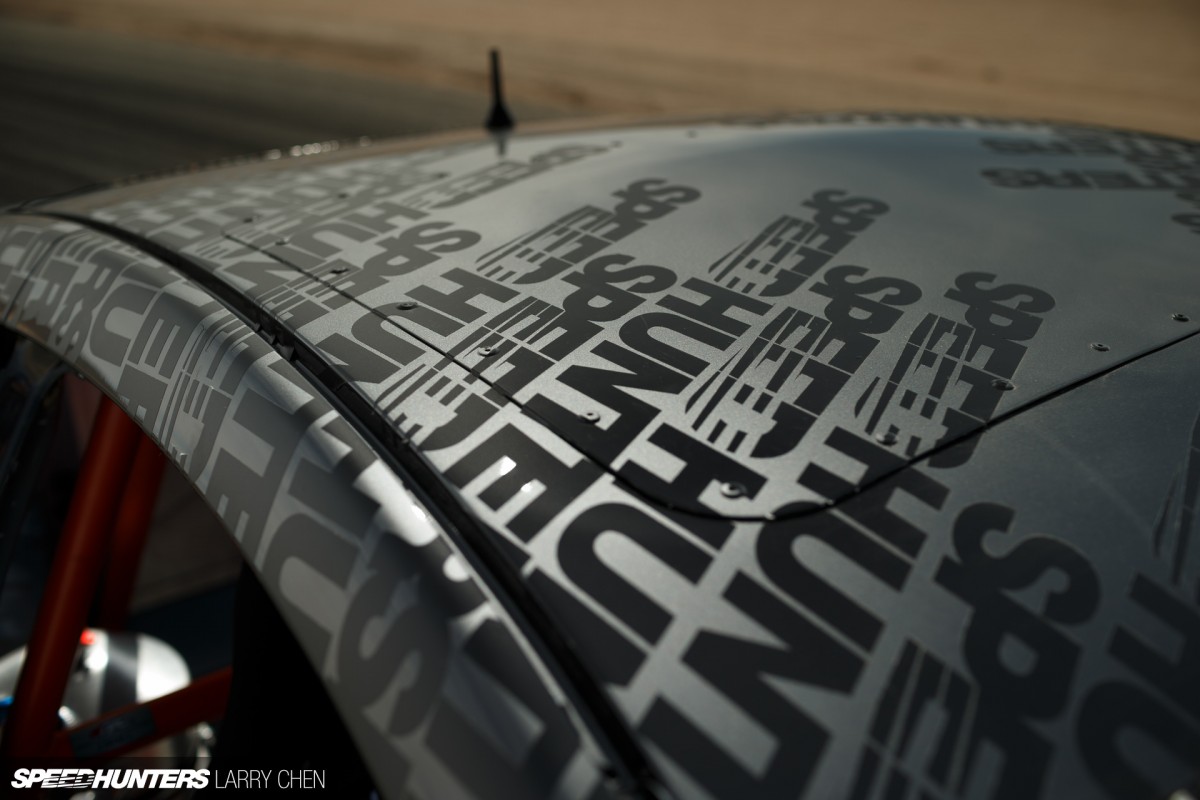 Matt and his crew at Drift Cave picked up my car and built it up while I was away racing in Europe and the rest of the world.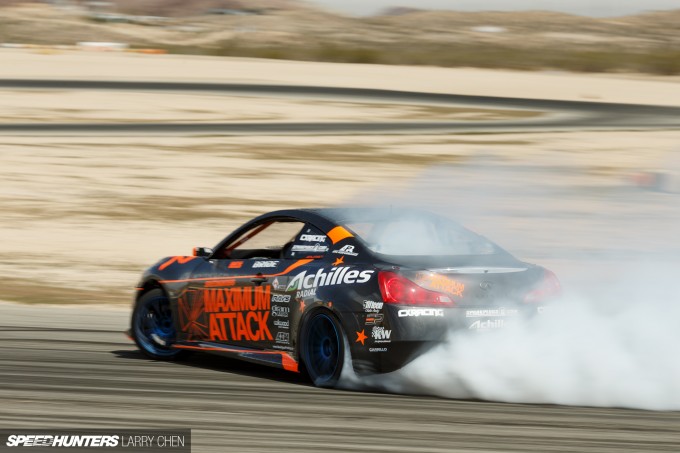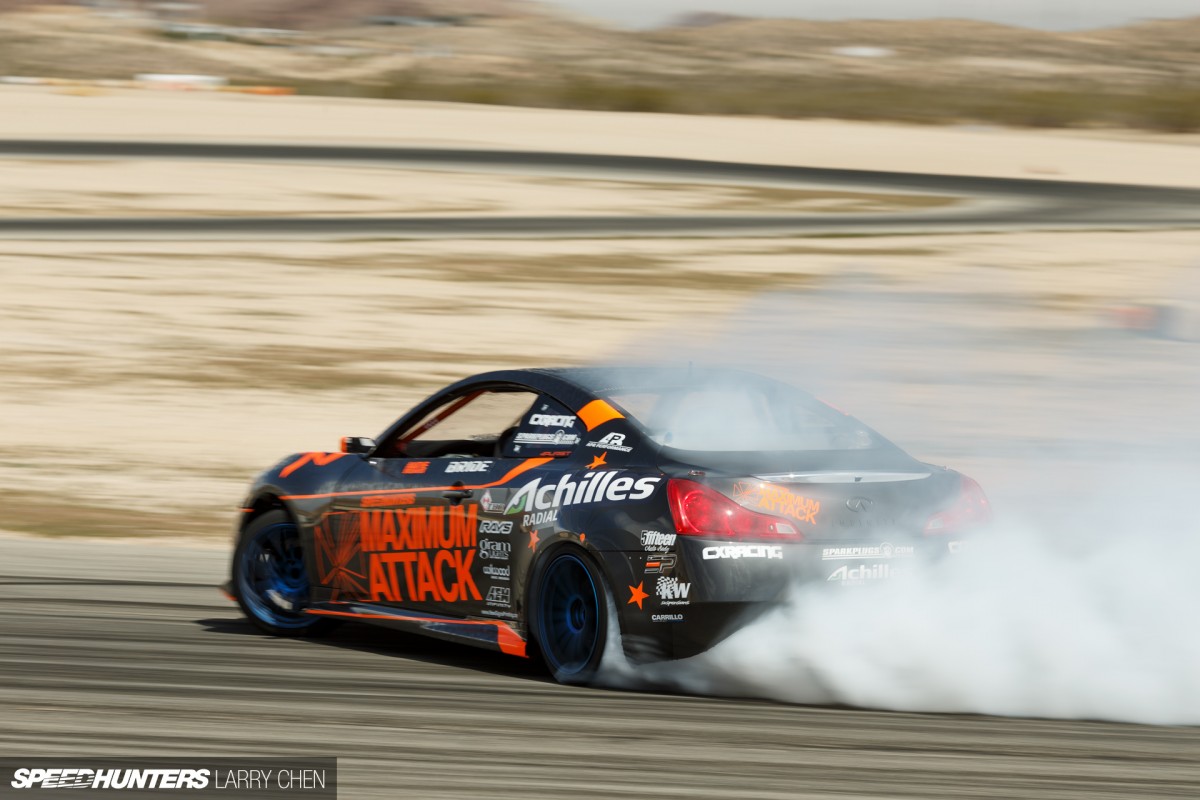 At that time, I didn't put much emphasis on power, because I was more of a firm believer of having usable power and a balanced set-up, especially after driving the perfectly balanced 1.6 liter turbo WTCC BMW for two consecutive years. The original plan was to run with an engine of 600hp at the crank, plus 100 shot of nitrous.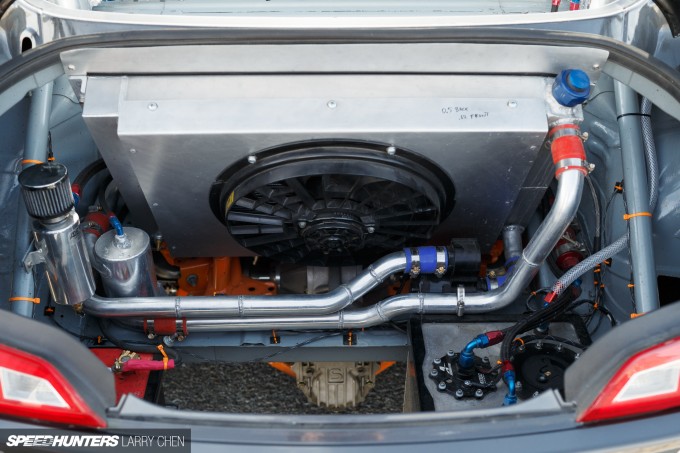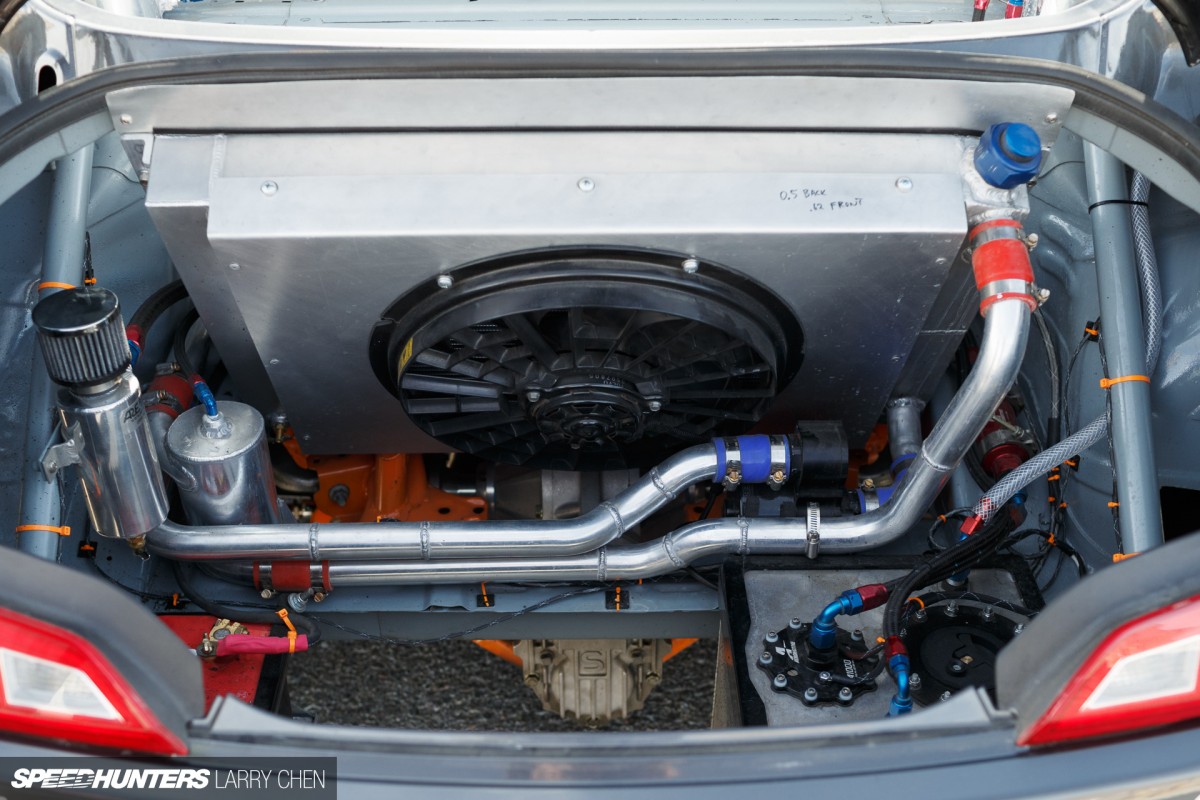 The car was close to completion at the end of 2013 except for some bodywork, wiring, dyno tuning and the angle kit which we have been waiting to buy off the shelf in the market.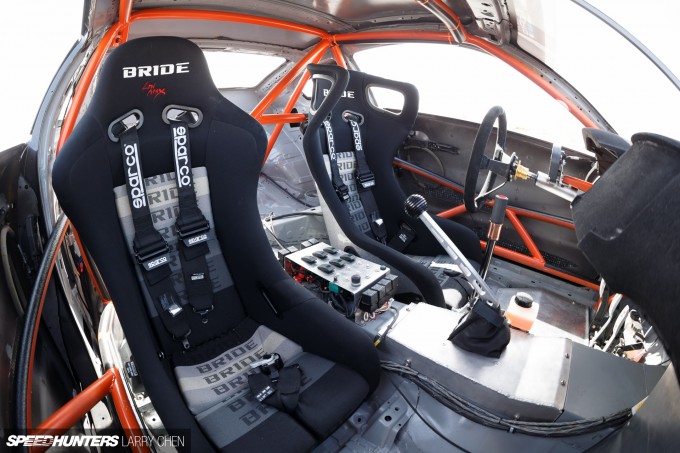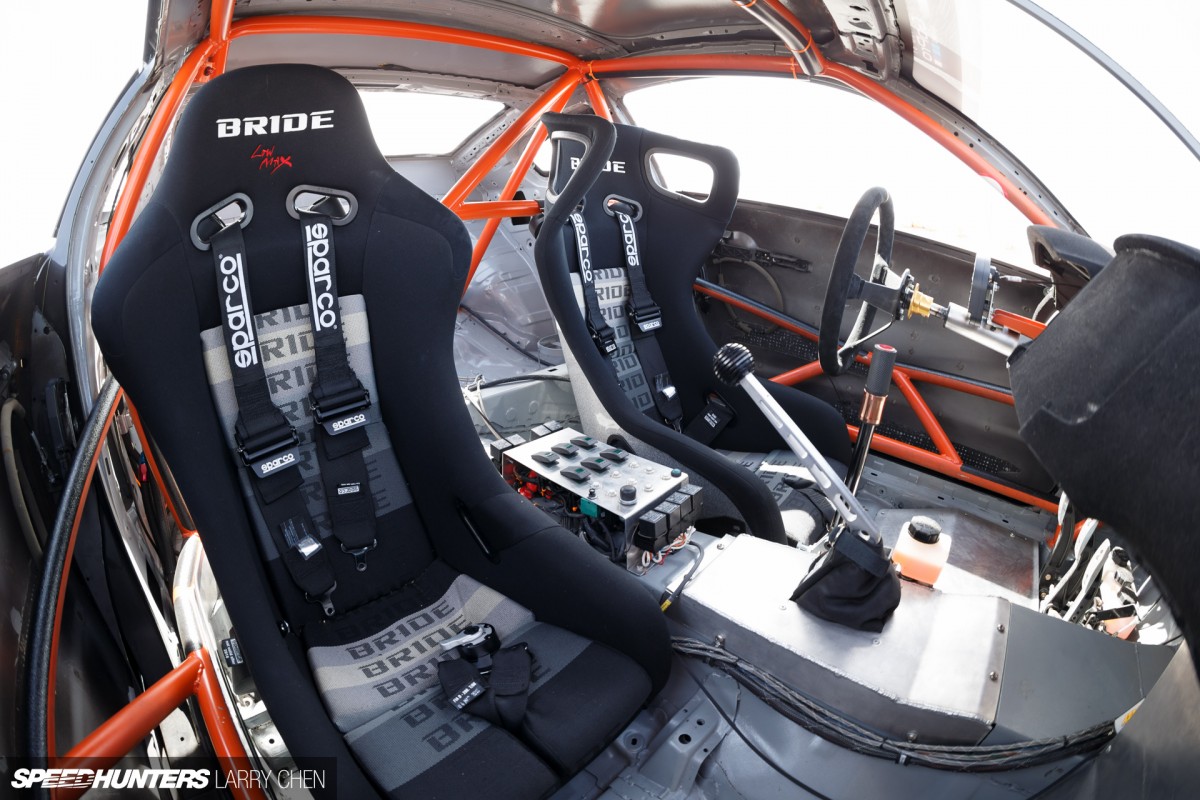 I felt very lucky that after all this time away, I was still able to reconnect with the majority of my old sponsors and partners, and even managed to pick up a few new ones. Since this G project restarted, all of them have been putting so much effort into getting me the right set-up to keep up with the top runners. I definitely don't want to let them down.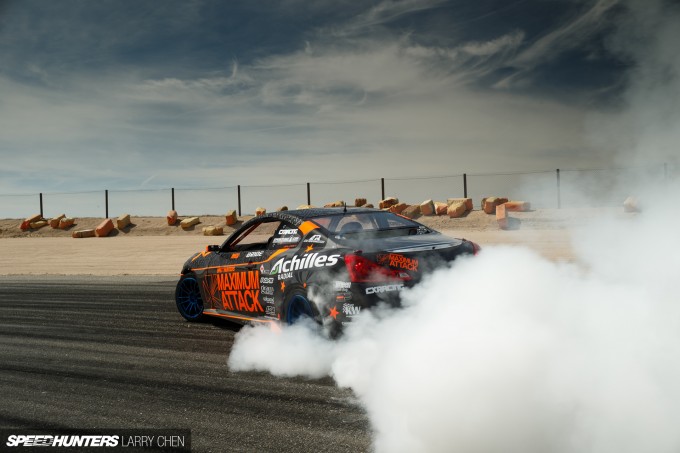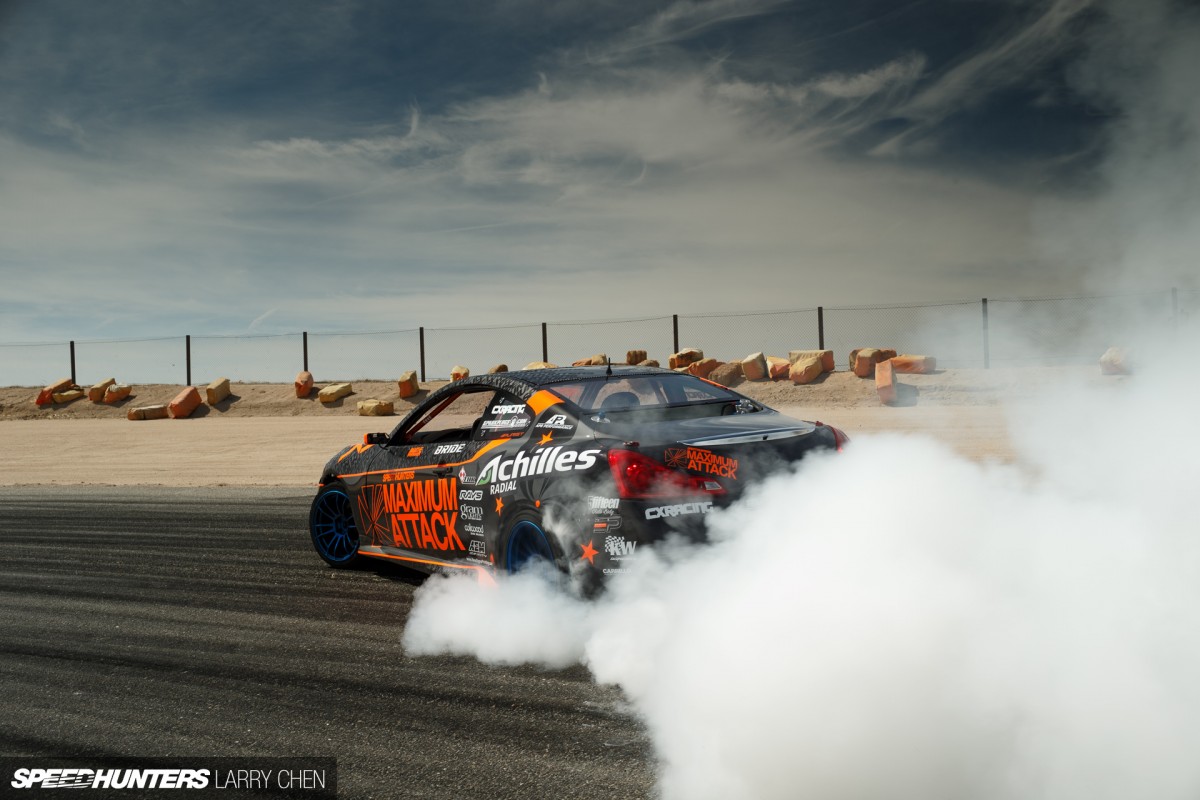 I'm honestly not a big fan of the horsepower war but this was the only thing that all of my sponsors and partners stressed about the most. They insisted I should boost it up.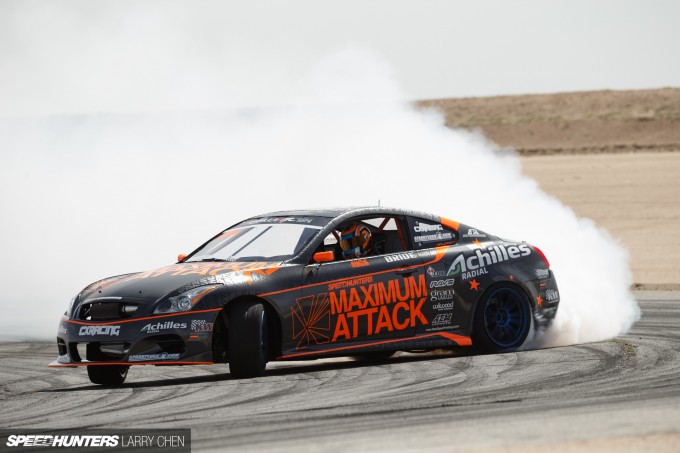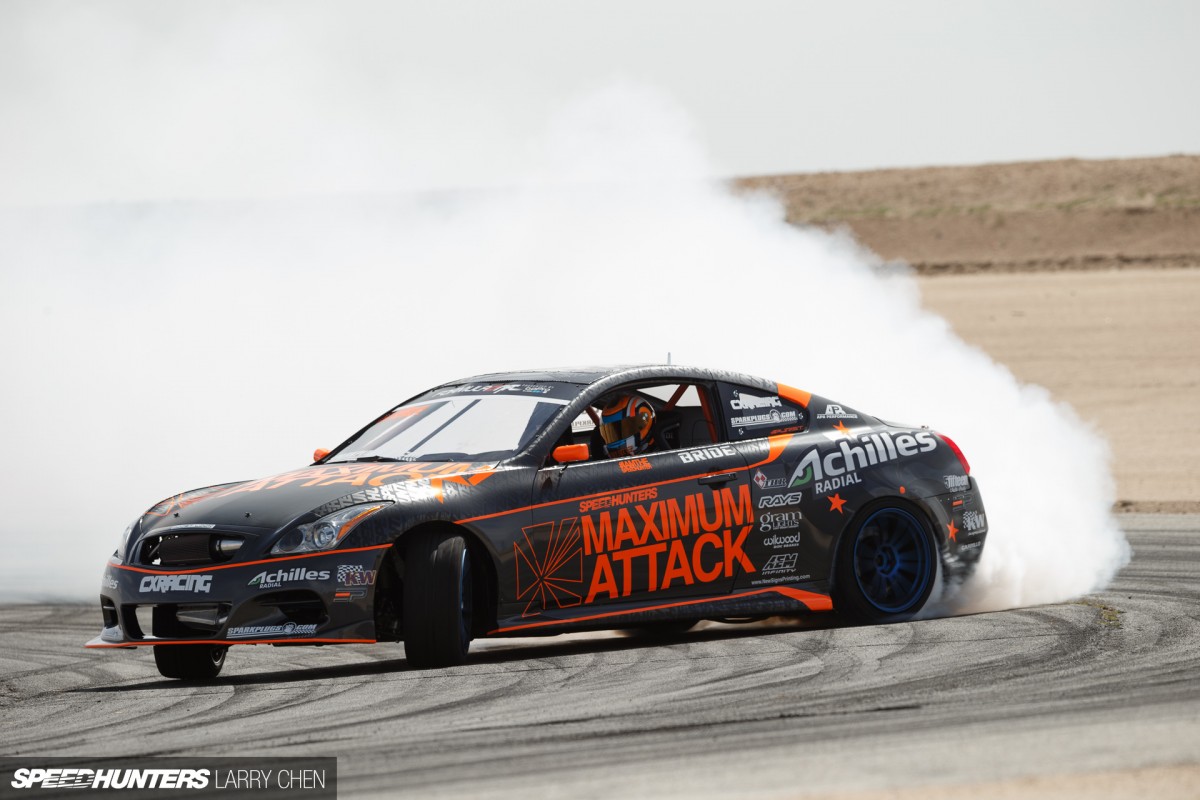 So I brought my car over to CX Racing for the power upgrade. We began to develop a custom supercharger set-up and angle kit with all the necessary parts supplied by CX Racing and Sparkplugs.com.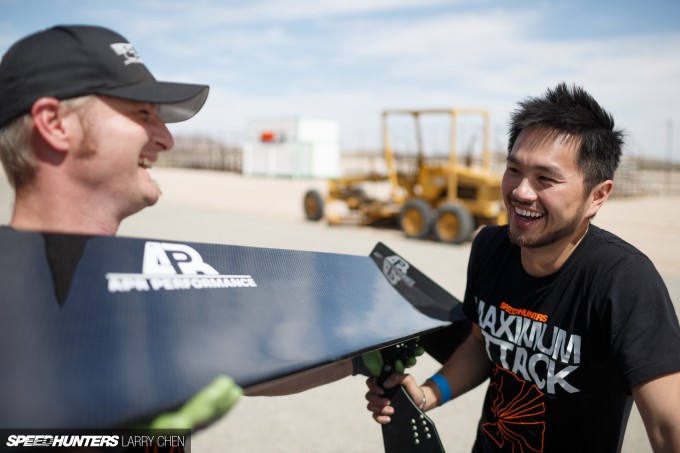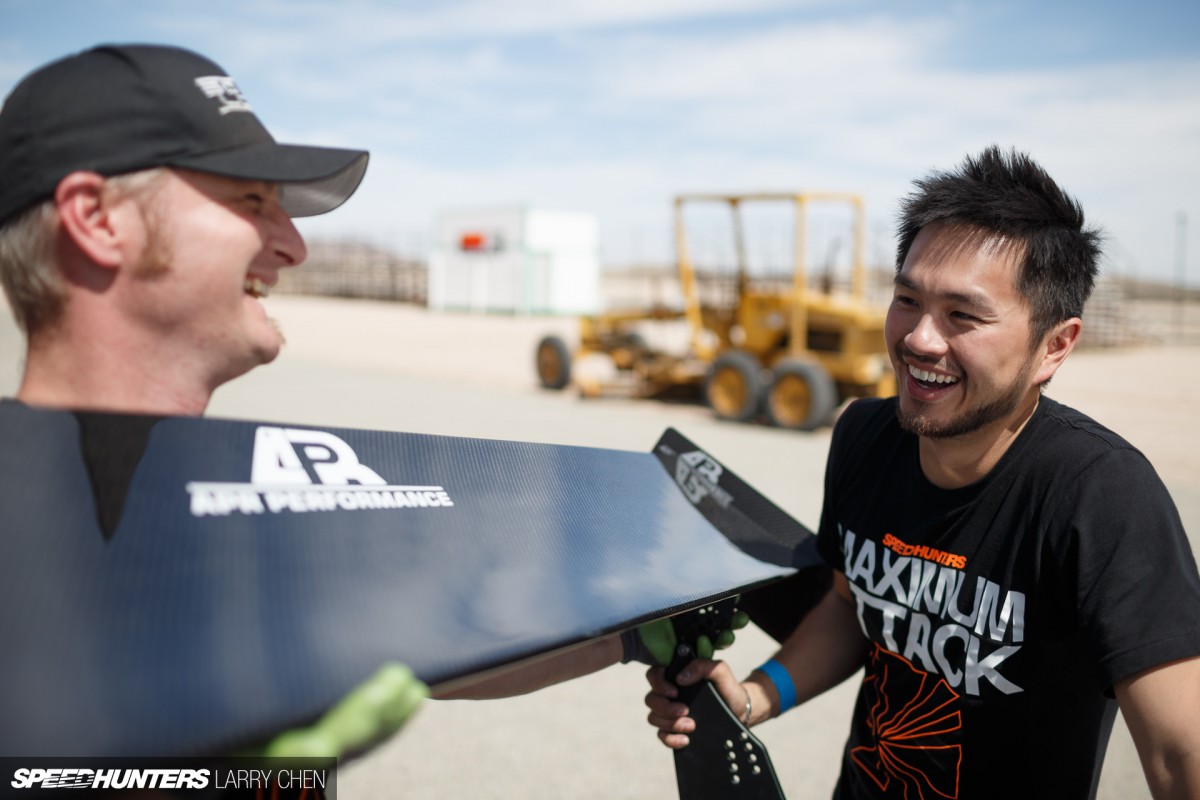 I have two great crew members working with me this season: Jonas, an ex-WTCC Chevy team crew chief from Sweden, and Tom, the engine builder/tuner/fabricator at CX Racing and THR Development. The development work of the supercharger set-up and angle kit turned into countless sleepless nights for the three of us.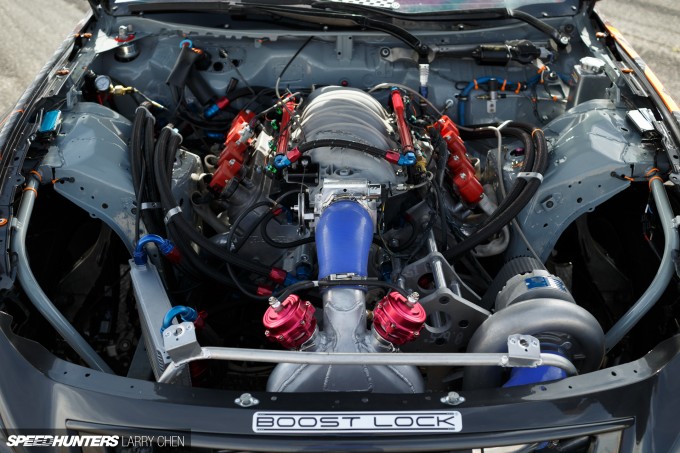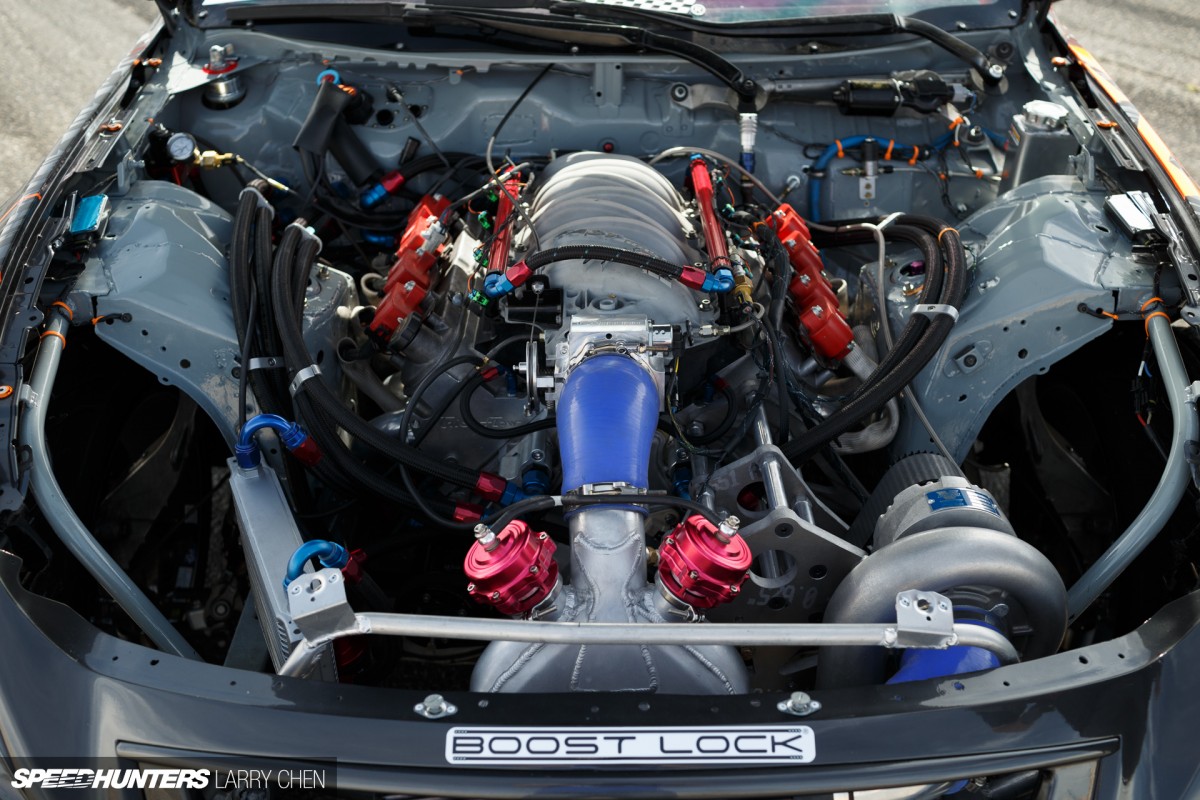 We blew the first engine on the first test day. All eight pistons and various parts of the block were destroyed. Needless to say, we needed a completely new engine build which would be capable of the targeted horsepower. This time we got a stronger and more reliable engine block with a lower compression ratio. Tom then worked his magic overnight on the engine build. On the second dyno run, the car ran stronger than ever! It made the same amount of power with half the amount of boost we had before.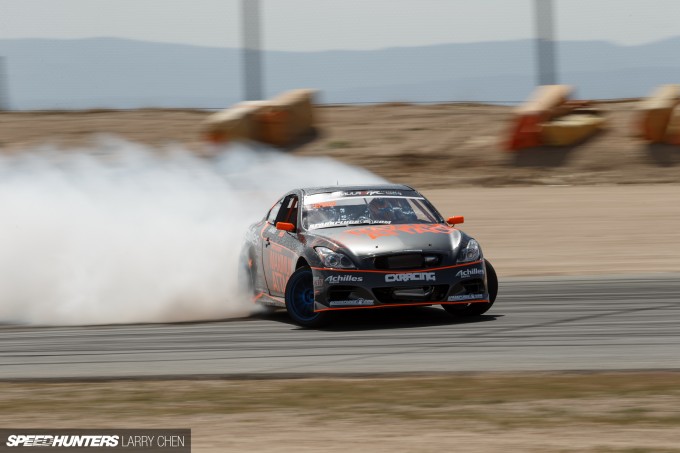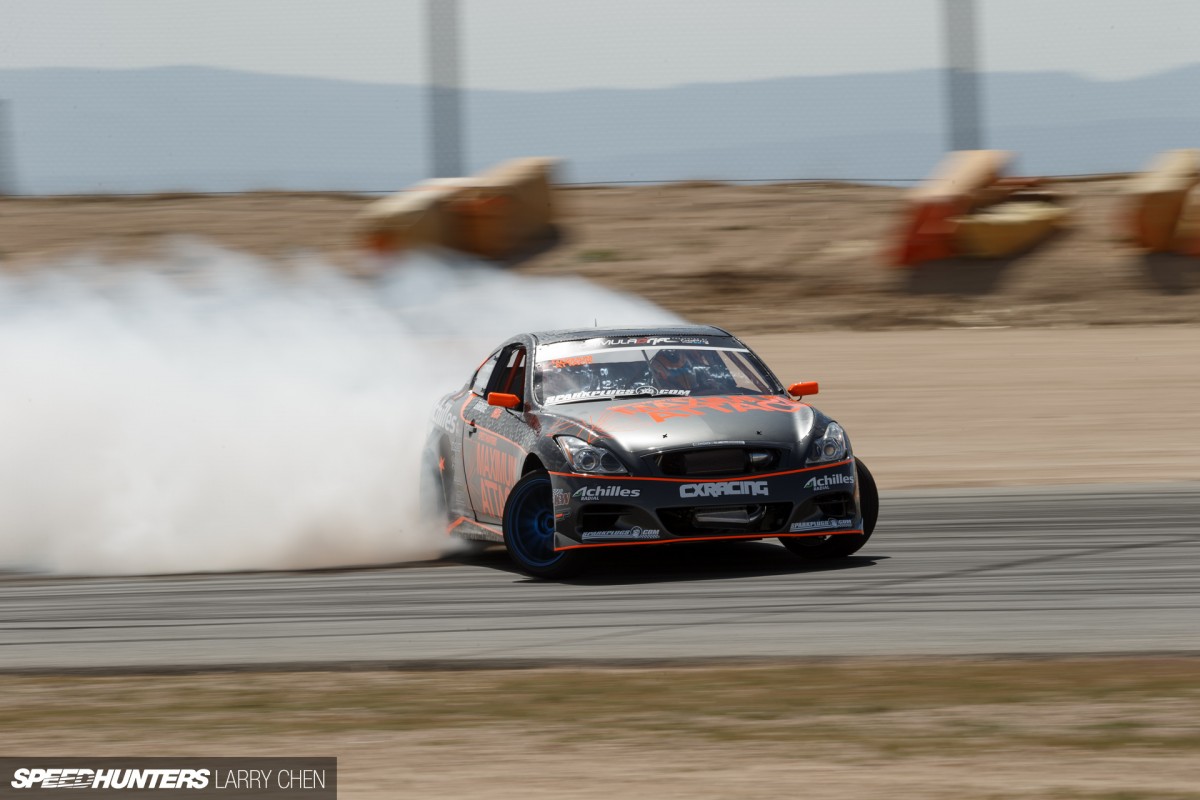 Track testing the next day turned out to be an ultra successful outing. The angle kit still needs further development and we have yet to iron out all the bugs on this new car but all in all, the performance of the engine was top notch. Frankly, I had never felt so much usable power on my right foot throughout my entire racing career!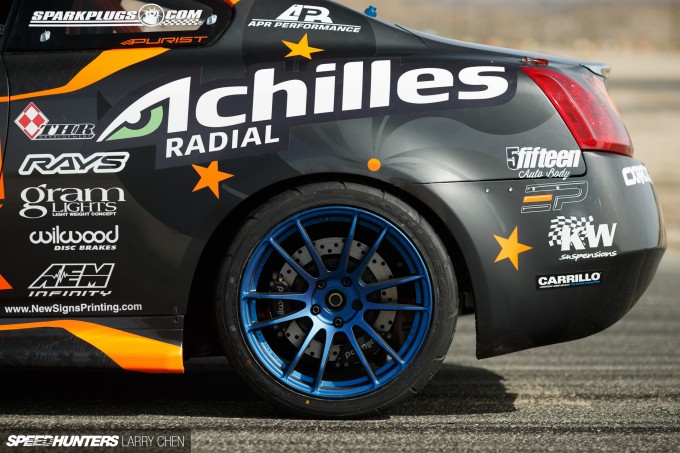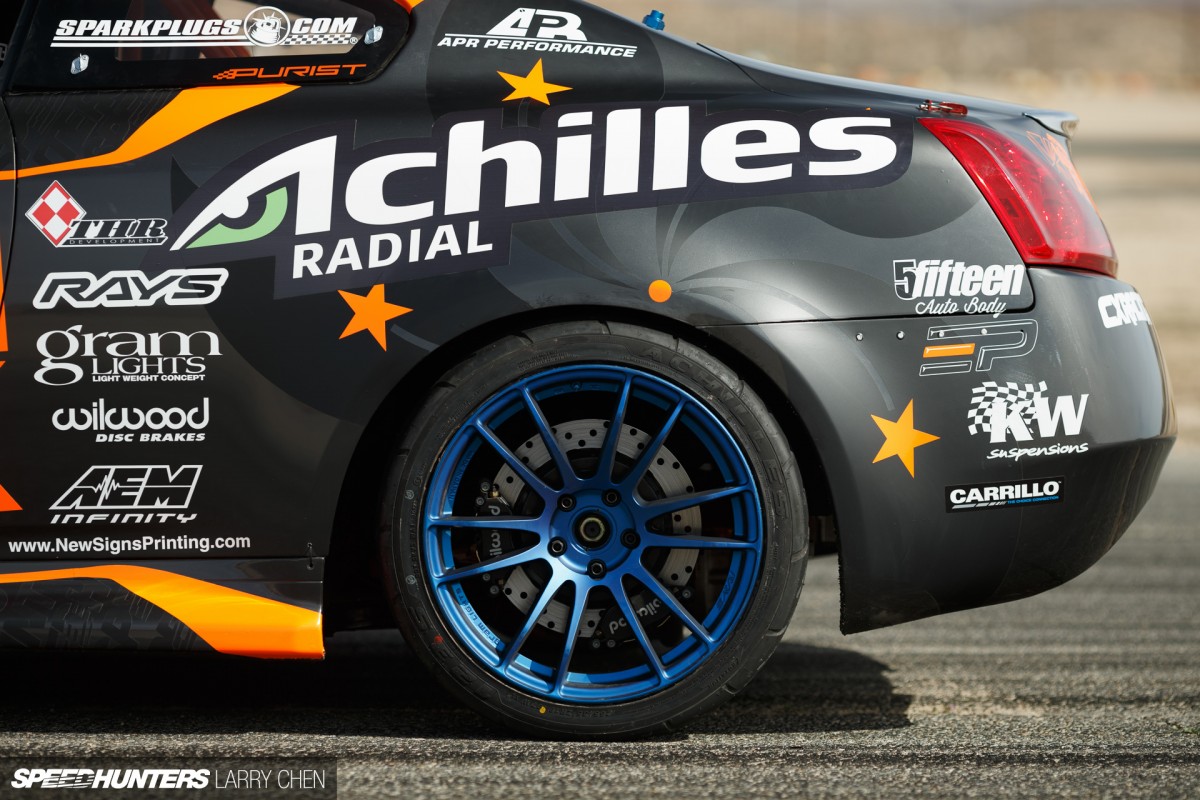 Some of you might have noticed the flower on my G bears some resemblance to the one on my old RX7. I have to give it up to the one and only Andy Blackmore for this whole new design and my good friend Terry Liu for applying the vinyl graphics. The car may look stock for now but I can assure you that it will keep evolving throughout the season so stay tuned for updates.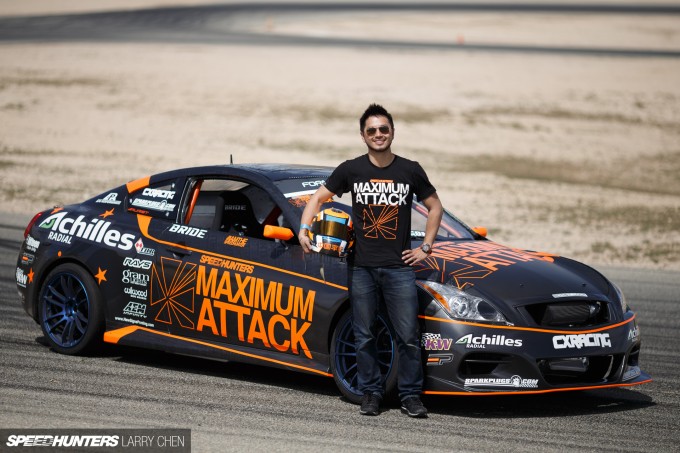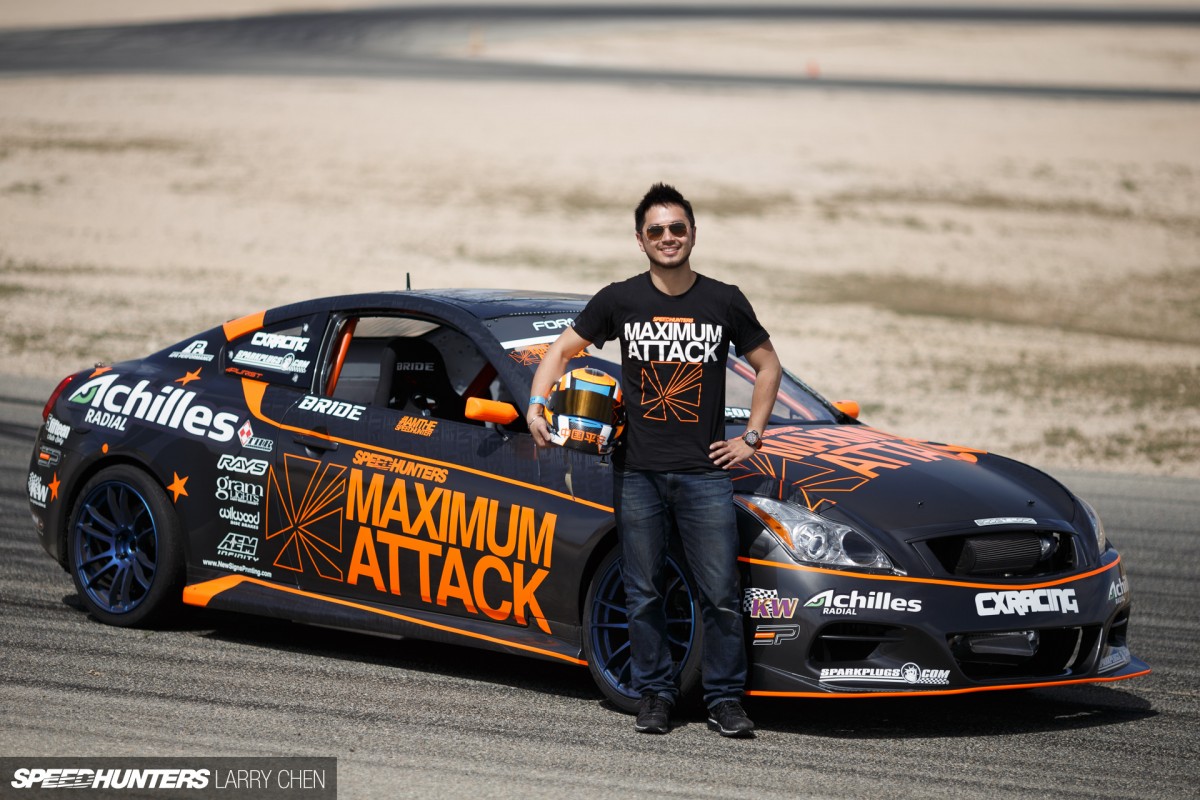 As Long Beach is just around the corner, we're very positive about our first outing but not over-confident about it. Lastly, mega thanks to all my sponsors, partners and those who have helped me throughout the build. The G has officially been brought back to life! This is going to be a great season!
Charles Ng
Instagram: charlesngracing