The trip in our time machine continues, and up next I want to share a bit of Supra love with you guys. More specifically, VeilSide's JZA80 drag monster.
Just like the company's BNR32 R-1 and famous BNR34 high-speed car, this Supra is one of the demo machines helped put VeilSide on the map, years before the Fast & Furious franchise boosted its fame.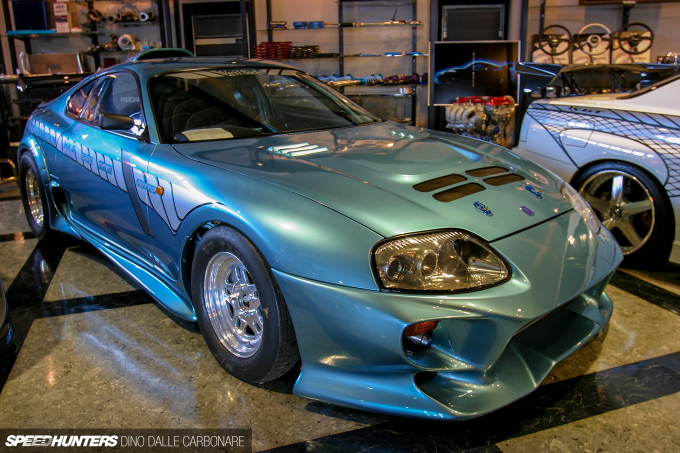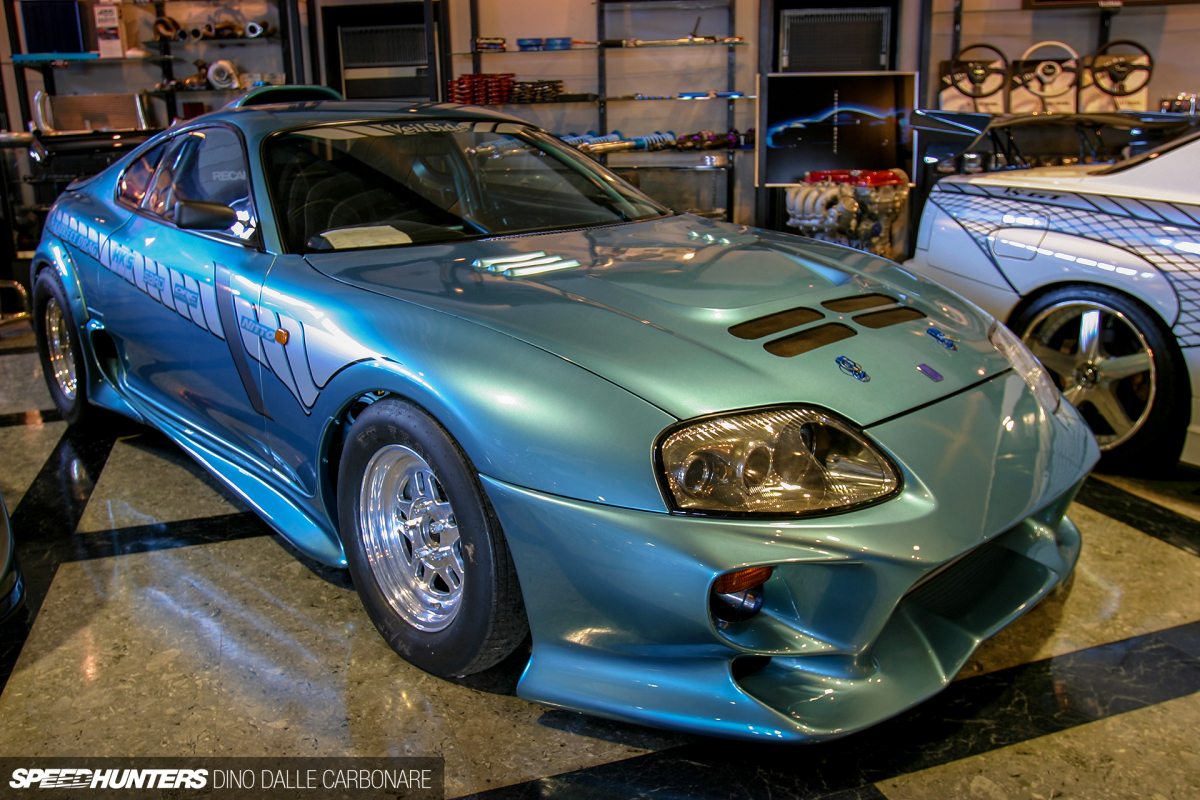 Back in the late '90s, this was VeilSide's way to promote its products; company president Hironao Yokomaku designed and sculpted his aero kits, and then fitted them to cars which competed in various Video Option events.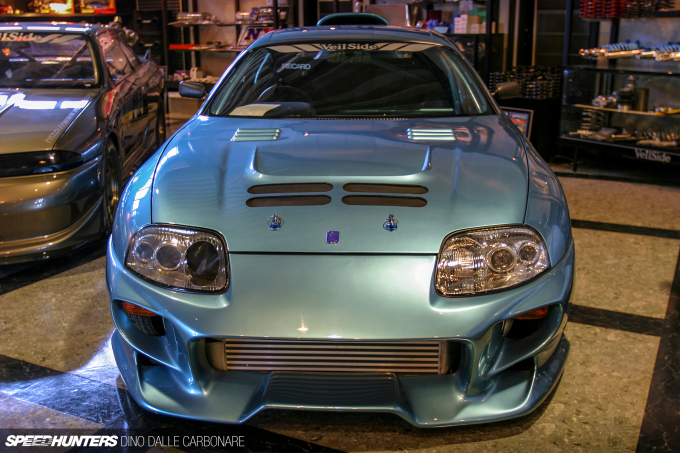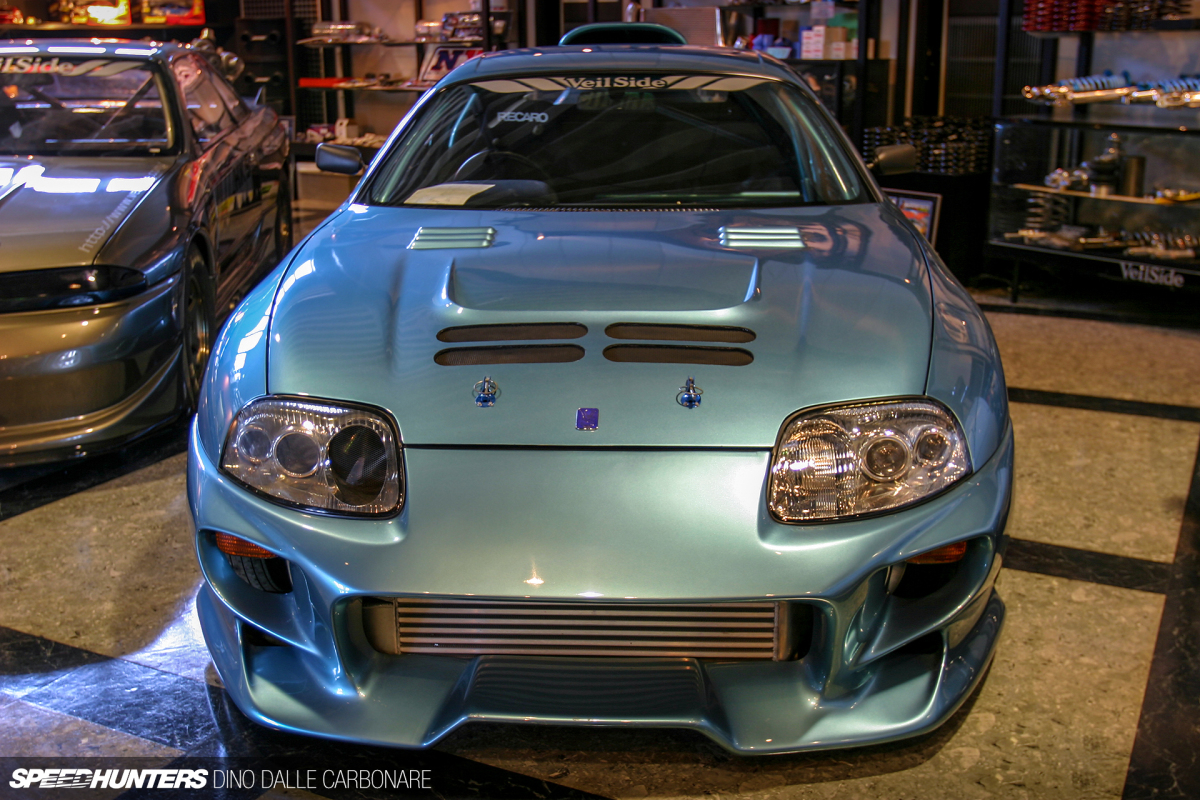 And that's how this car came to be. It was built for the quarter mile and wore what would go on to become one of the most recognisable aftermarket exterior treatments. Unlike the R32 GT-R parked next to it, which stood out for its far cleaner lines, Yokomaku went a little crazy with air intakes, scoops and outlets for the Supra project. It was this exaggerated style that made so many people fall for VeilSide's aero products during the '90s.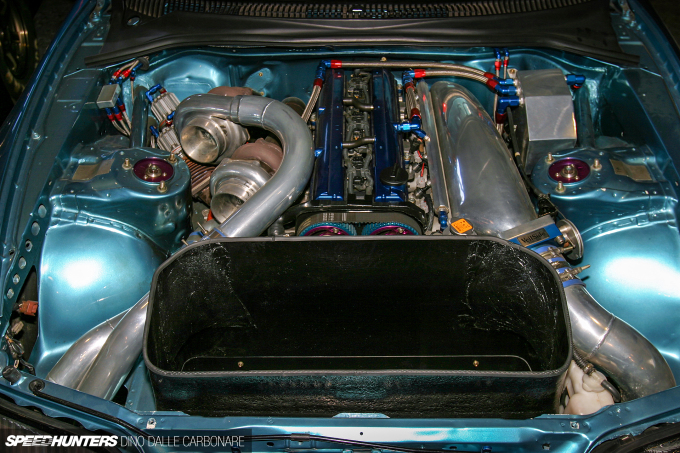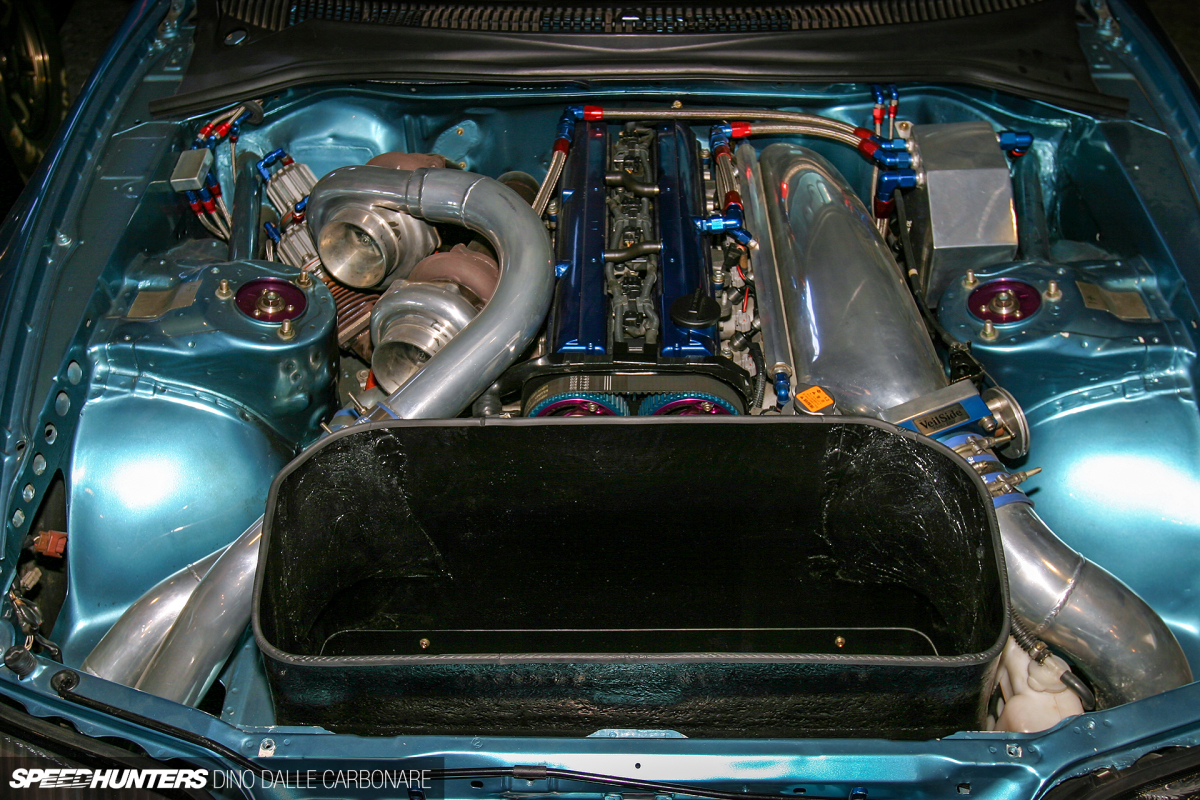 Back then, you knew that anything that came out of VeilSide's Tsukuba shop was not only going to look pretty crazy, it was going to be packing a ton of performance to boot. Functionality was always part of the equation.
The 2JZ engine pumped out well over 1200hp thanks to a rather large pair of top-mounted turbos, but because I never actually got to feature the car, even for a magazine, I never found out the exact spec of the engine. Aside from the big boost injection however, it also ran a large-core intercooler making full use of the bumper's gaping mouth. To free up space, Yokomaku also relocated the radiator to the rear, hence the massive snorkel scoop plumbed into the redesigned hatch.
There is very little info on the car out there, and this is the only video I was able to find – a successful 9-second pass at Sendai Hi-Land.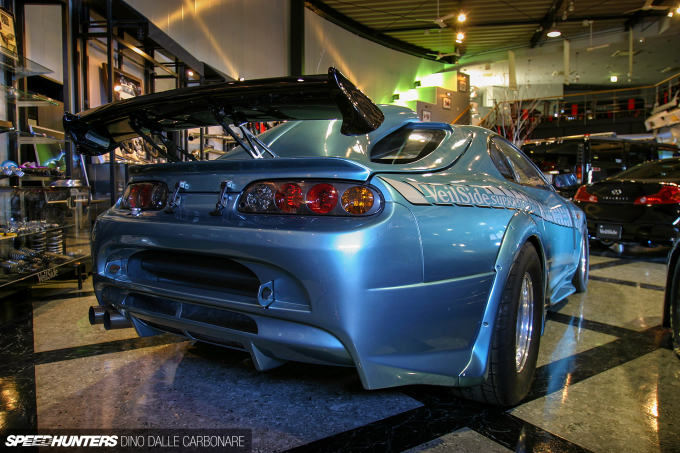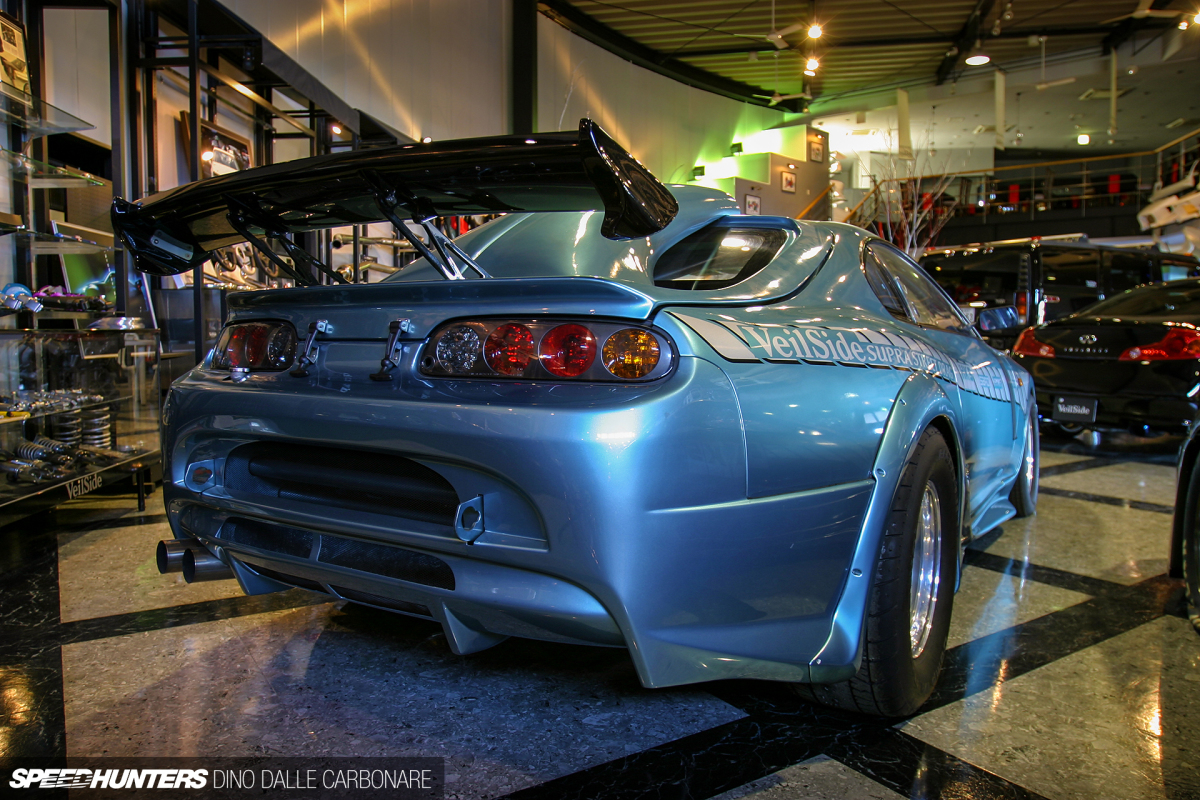 With all of this looking back at the old days, I've decided that on my next trip up to Tsukuba I will definitely drop by VeilSide and see what the guys are up to. I'll keep my fingers crossed that Yokomaku has kept some of his old legendary machines, and if that's the case, maybe I'll have the chance to shoot some of them properly…
Dino Dalle Carbonare
Instagram: speedhunters_dino
dino@speedhunters.com