The Root Of Our Passion
The build. The transformation. Taking a base car in dire need of attention and modifying it into something more special. Isn't that the absolute goal of every enthusiast out there?
Personalising something you truly love and value defines what this car culture we are all involved in stands for. For me, and I'm sure for many of you guys out there, it all started in the virtual world; playing games on consoles and embracing the customisation capabilities. I was obsessed with getting 'my' cars to look and drive just like how I wanted them to. The amount of time I dedicated to this may seem a little excessive in retrospect, but I wouldn't have had it any other way, because it fuelled an inherent passion and prepared me for being able to enjoy and personalise and fine tune performance cars in real world. That, and it was a damn good way to entertain myself, of course!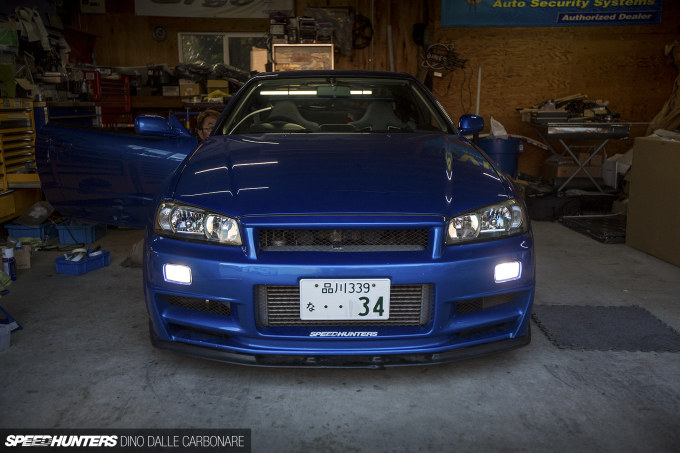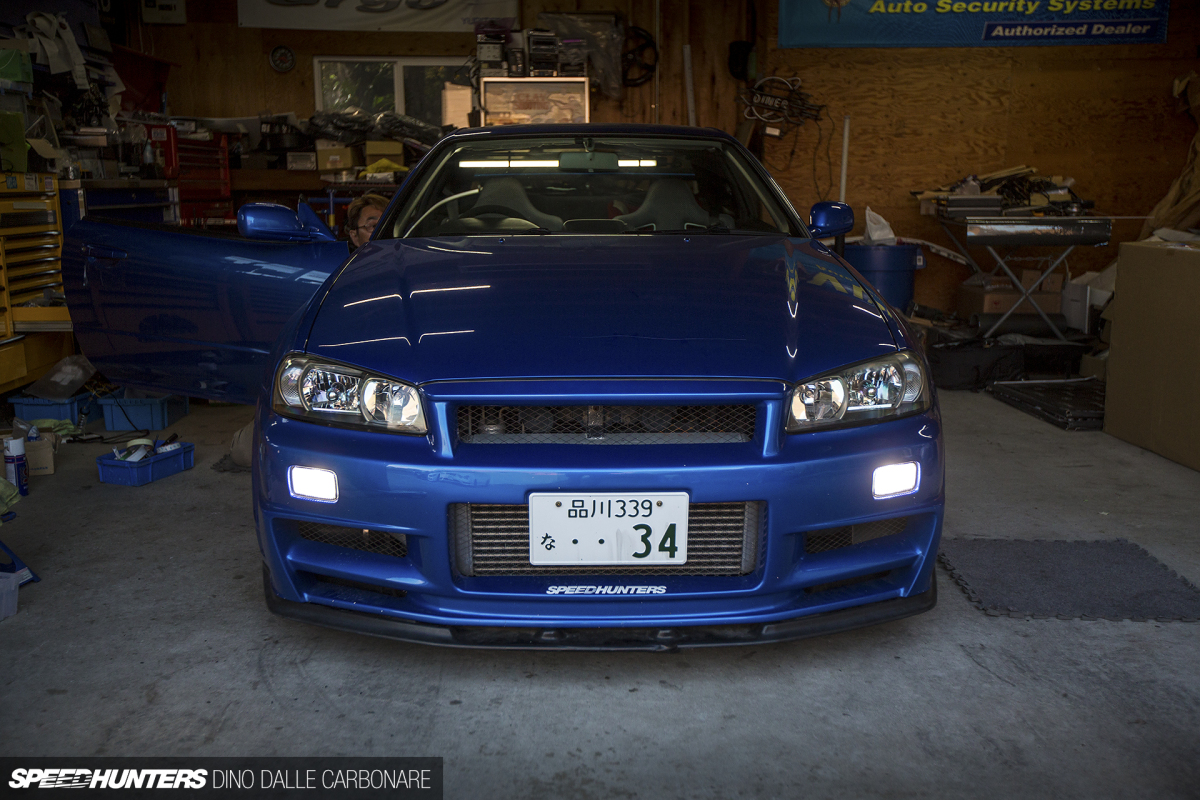 That's how Project GT-R came to be. Granted, I started with a brand new car, but it was never going to stay stock for very long. With every little upgrade I've enjoyed noting the small yet perceivable improvements that have slowly but surely sculpted the car into what I want it to be, feel and look like. The BNR34 is the perfect base car for something like this; it's become quite a legendary model in the GT-R lineage and there's just so much out in the aftermarket to transform it.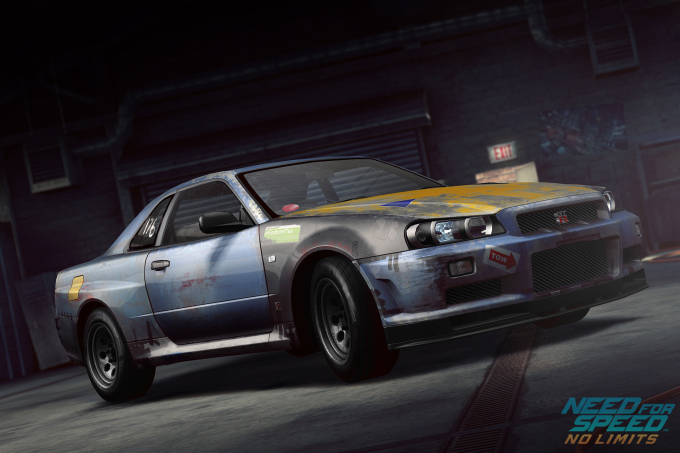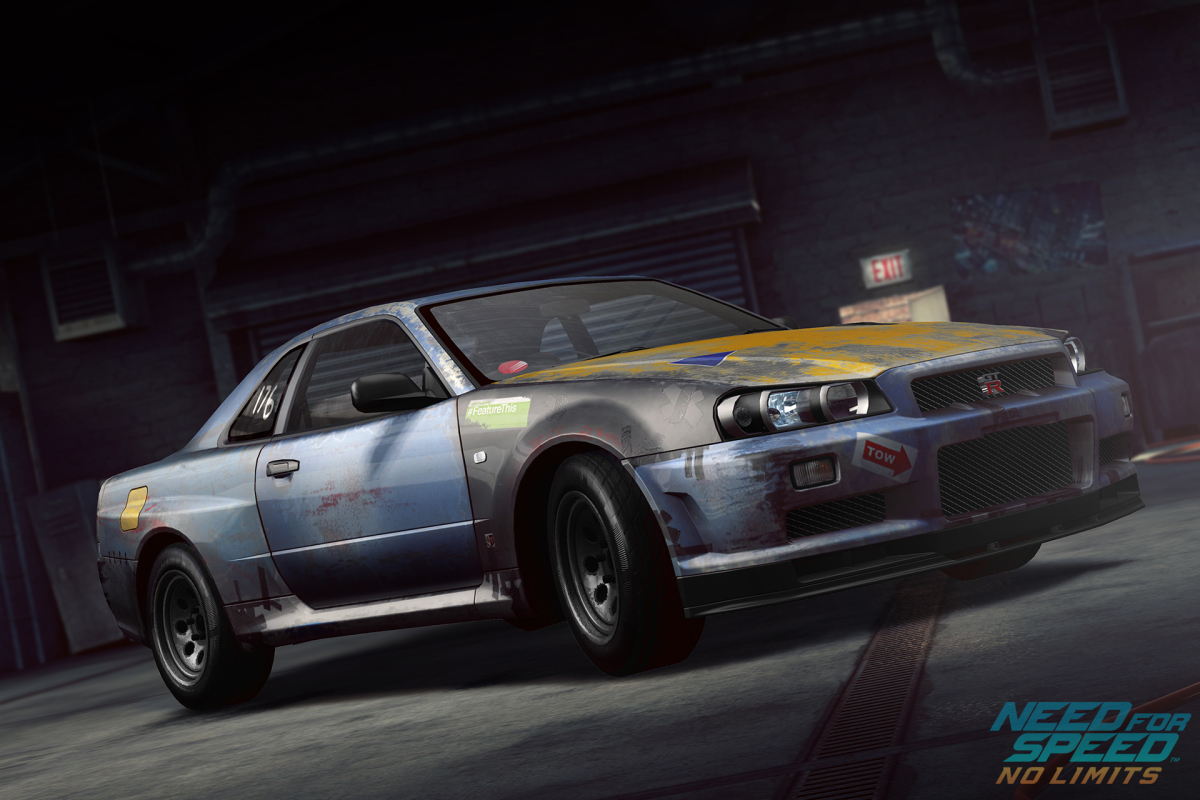 And this is a journey you too can have in the latest release of Need for Speed No Limits. I was called in to collaborate on a cool update that would see the NFS No Limits crew join forces with Speedhunters and lay out a limited Special Event where I summon you to drive for me.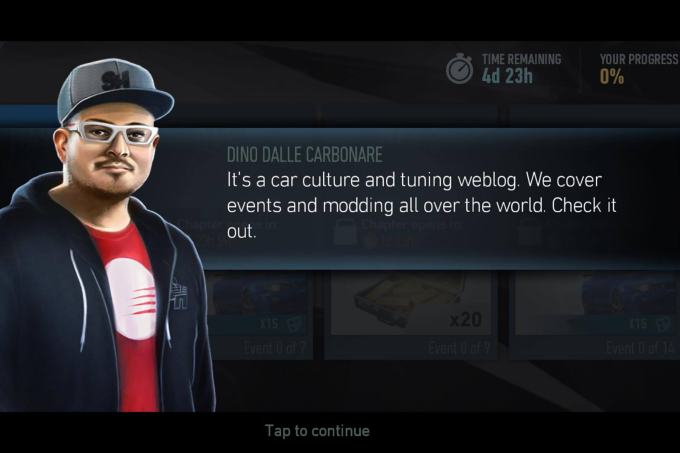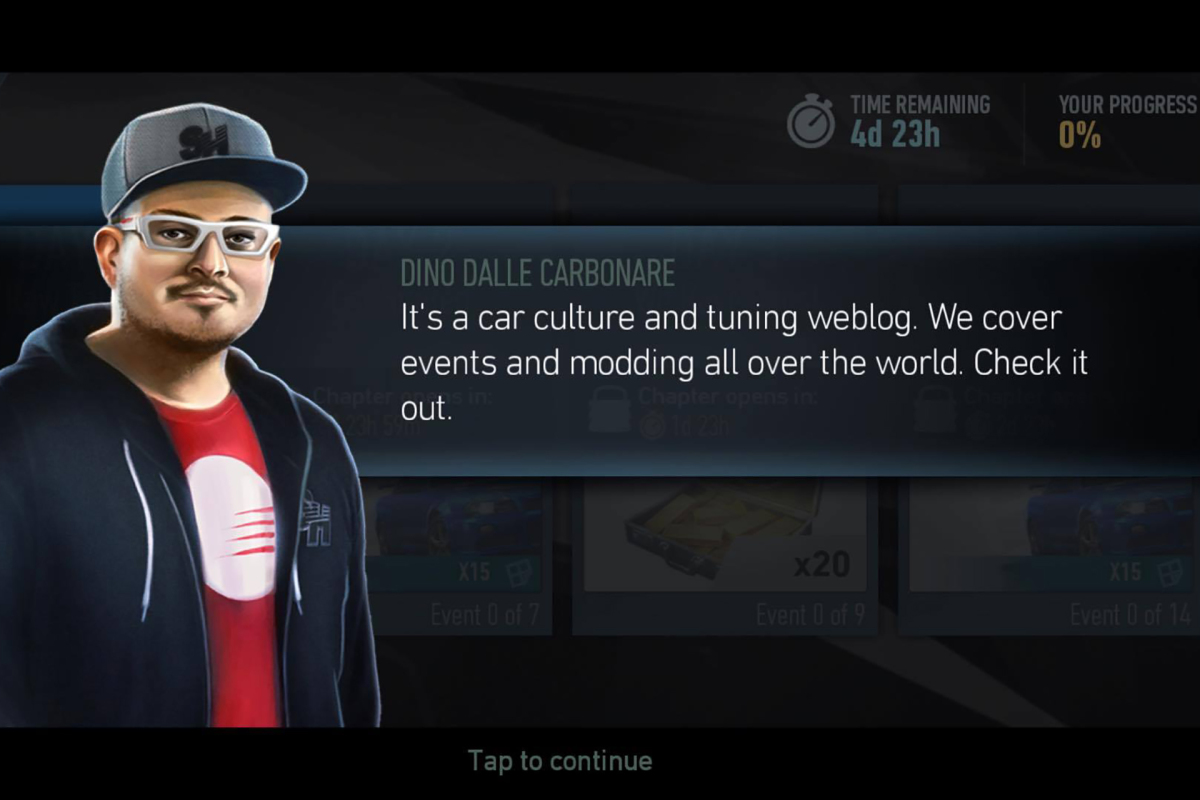 Yes, that is a digital representation of yours truly, which to me feels bizarre but strangely cool at the same time!
In the game I will hand you the keys to a pretty beaten up base R34 Skyline GT-R as you can see in the video above.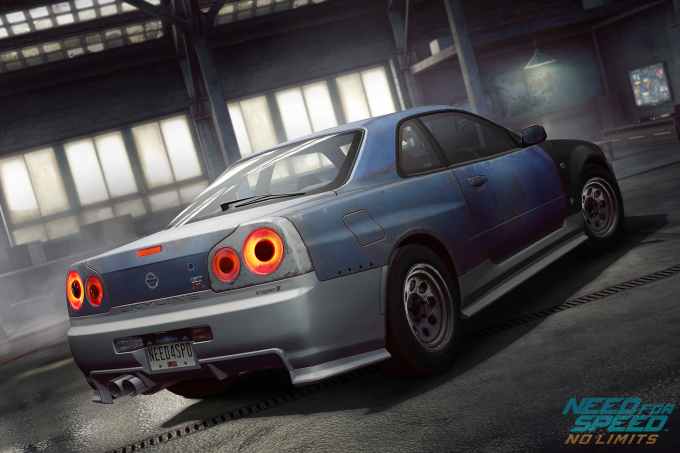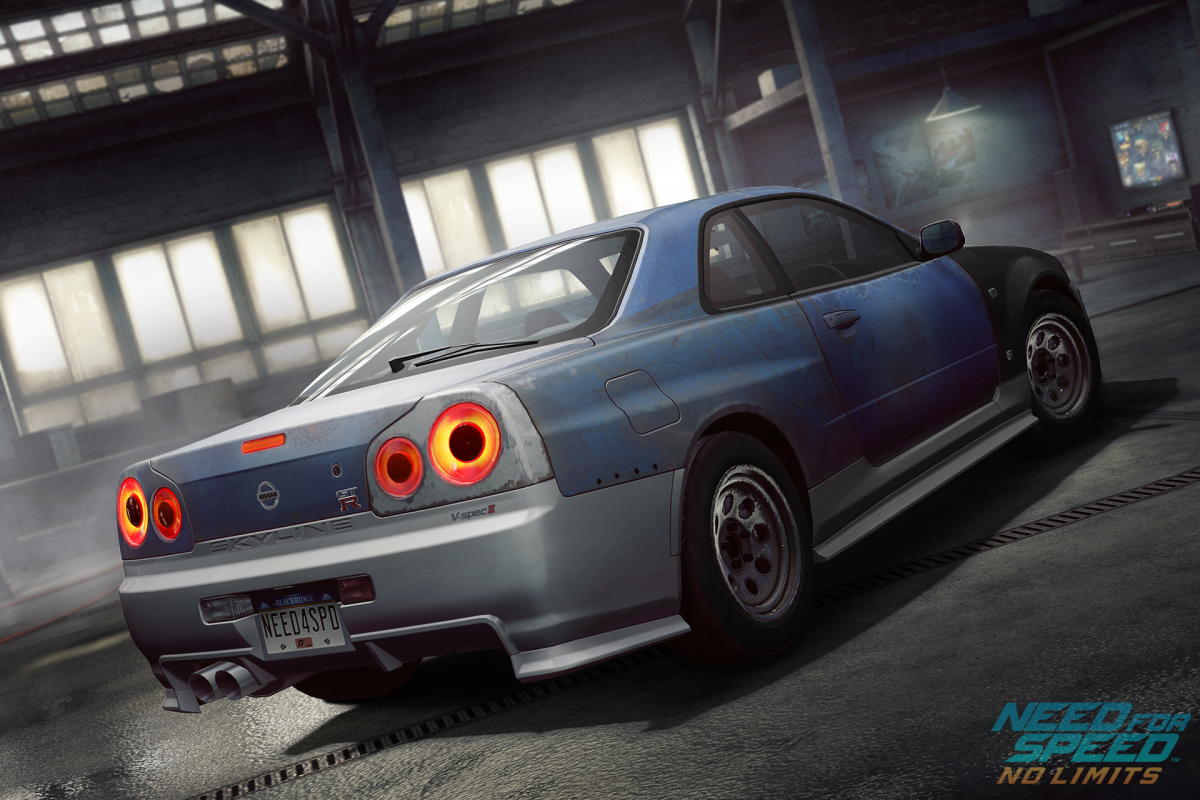 Your job will be to get your driving on par, and utilize all of your skills to beat the competition so you can progress through the ranks. Then you can restore, modify and make your own Project GT-R faster and better in every way.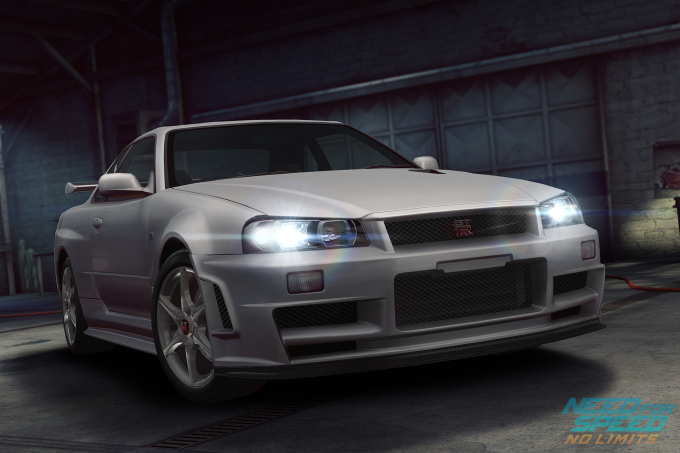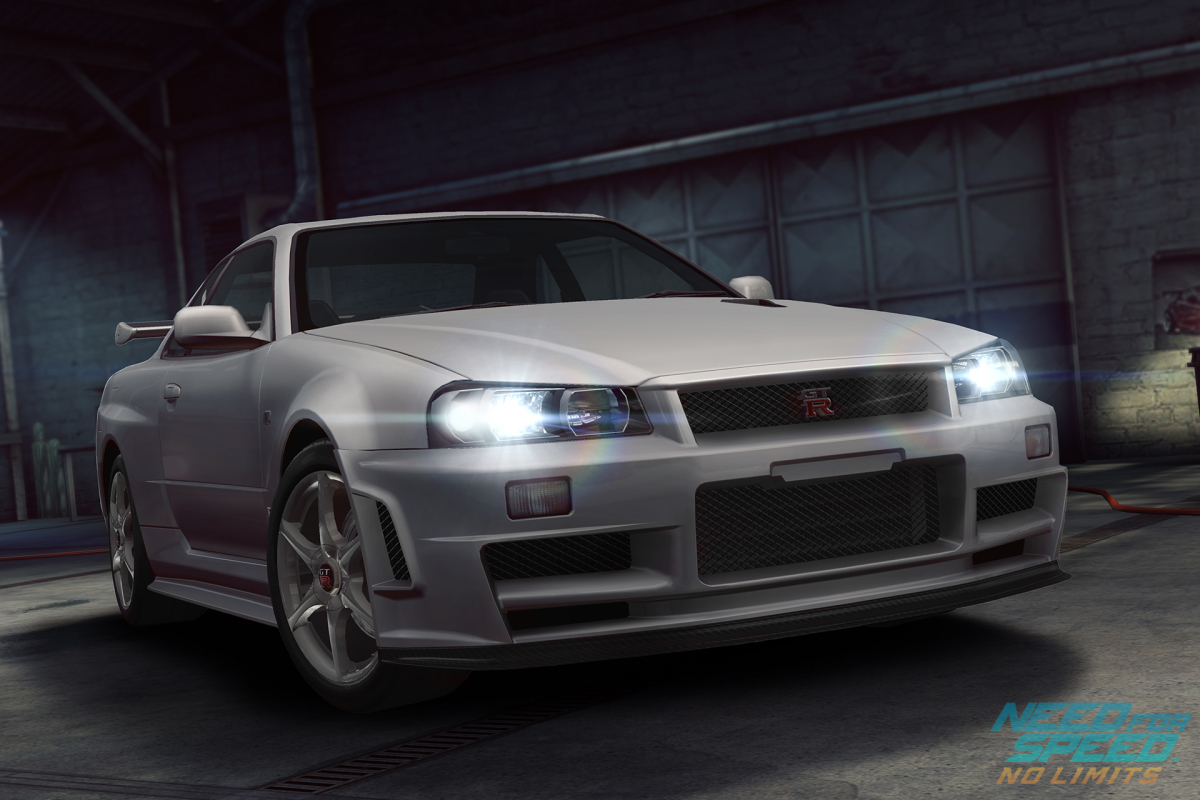 And that includes the looks of course, working towards the full Nismo conversion.
I was asked by the NFS No Limits crew what would be the ultimate look and feel for a globally well-respected, well-tuned BNR34, which is a tough question if you think about it. Because there are a variety of ways that a san-yon can be prepared…
Outright Performance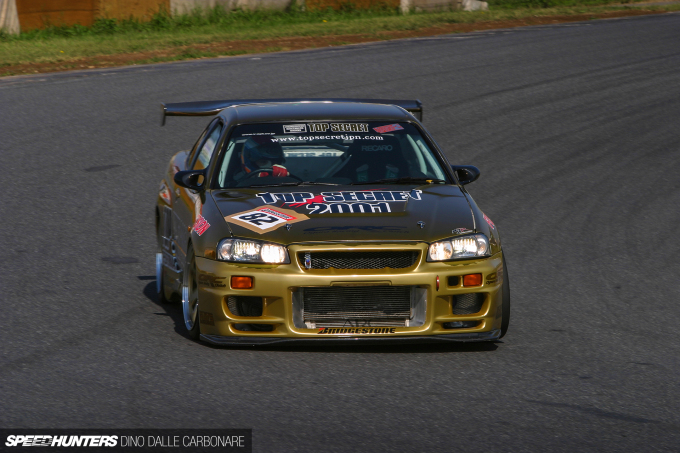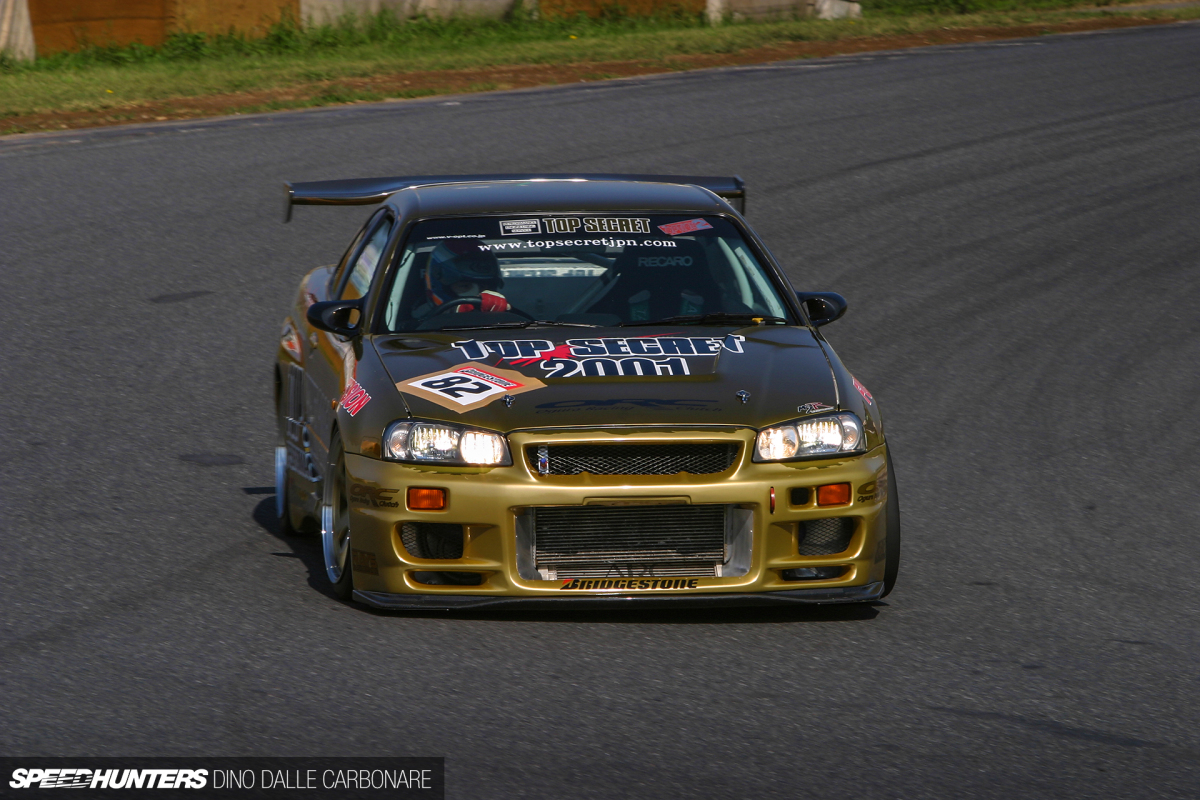 I cast my mind back to the history of this final RB26DETT-powered iteration of the Skyline and the best tuner cars that over the years have fuelled my love and admiration for the model. Each car I've shortlisted has been an inspiration is some way or another.
To start things off, I have to give a nod to Top Secret and Smoky Nagata's way of doing things. Despite the above car being the first R34 time attack car that Top Secret built over a decade ago, it's the way in which the Chiba-based tuning workshop has prepared street cars that's always stood out. It's all about show, big numbers and high speeds on the Wangan – things that aligns perfectly with what the BNR34 stands for.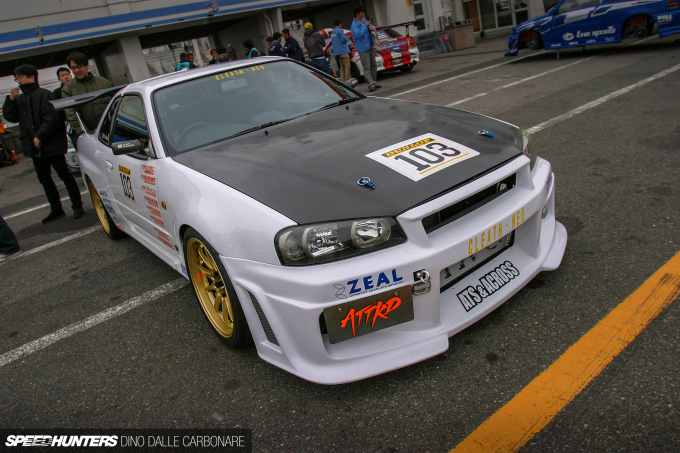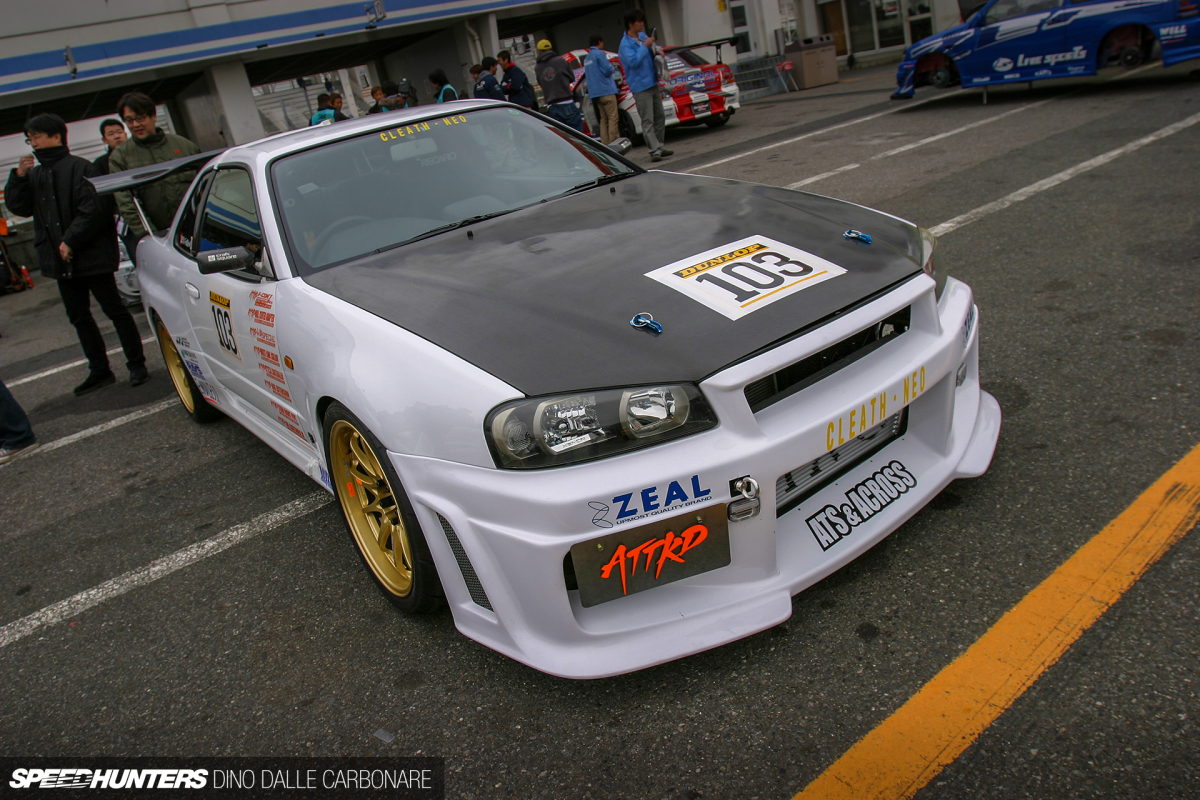 We then move to Autech Tsukada, aka ATTKD. This shop has always created impressively quick track beasts without concentrating much on the looks or form. It's all about raw power and outright functionality. The car above was one of the first to ever run the HKS GT-RS turbo upgrade, which when mated to a 2.8L bottom end and a V-Cam resulted in over 700hp and a massively useful spread of torque across the midrange. A true weapon.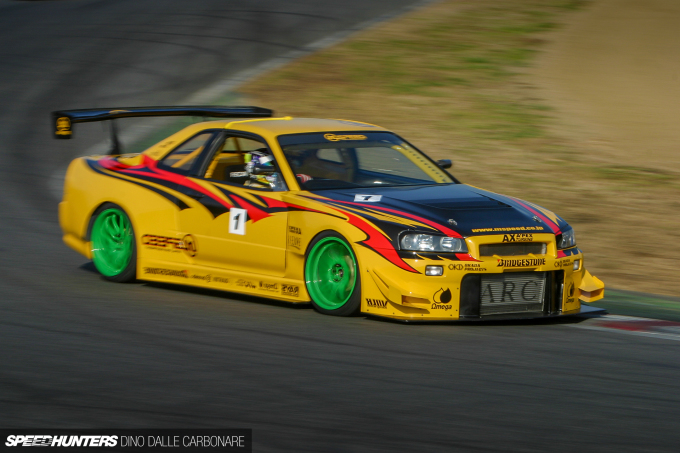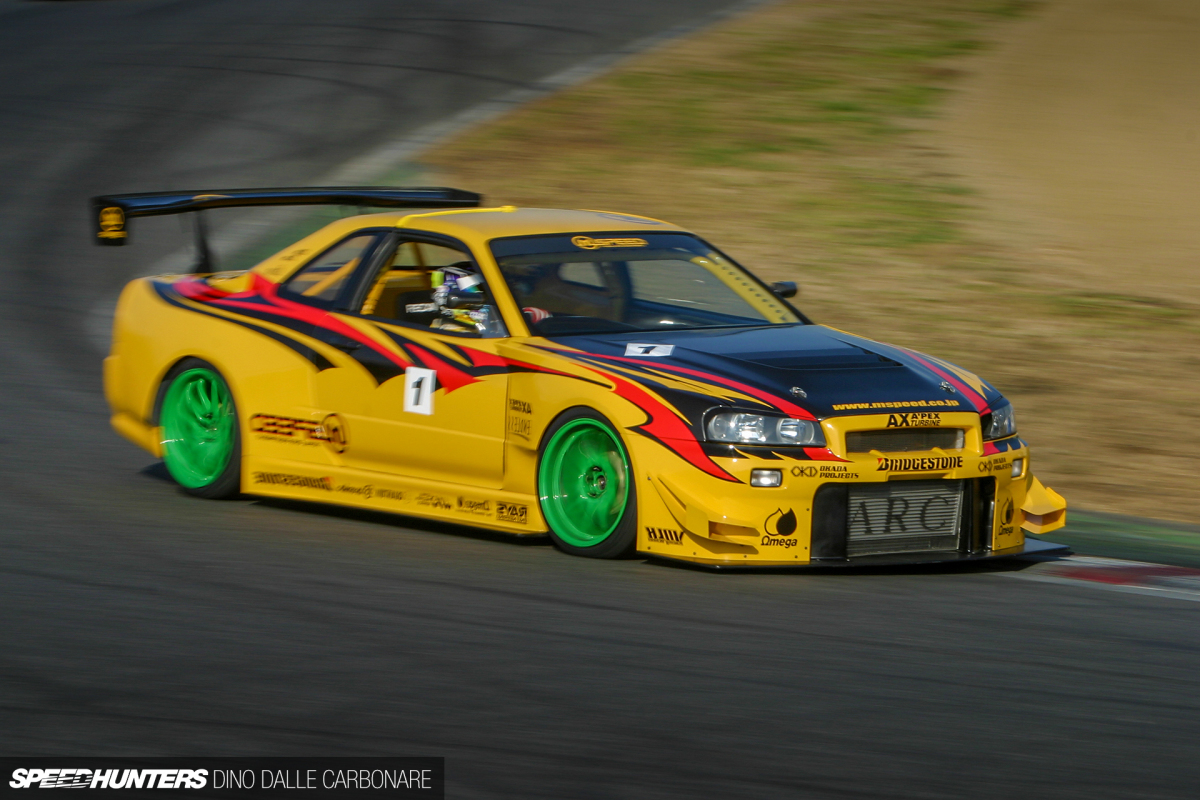 When it comes to time attack, nothing comes close to the M-Speed R34. This is what an unlimited budget can create; one-off, widened carbon fiber body panels, a Super GT look, stripped down to nothing and with a superbly well-tuned and well-rounded engine capable of mid 50-second lap times at Tsukuba Circuit. And like a true legend, it came, it conquered and then, just like that, it disappeared, never to be seen or heard from again.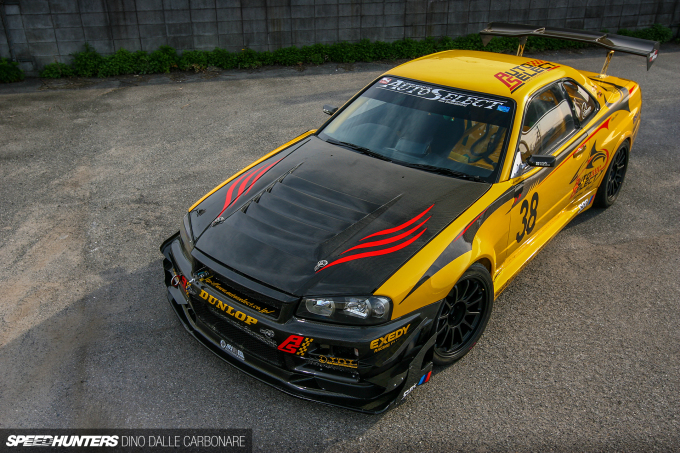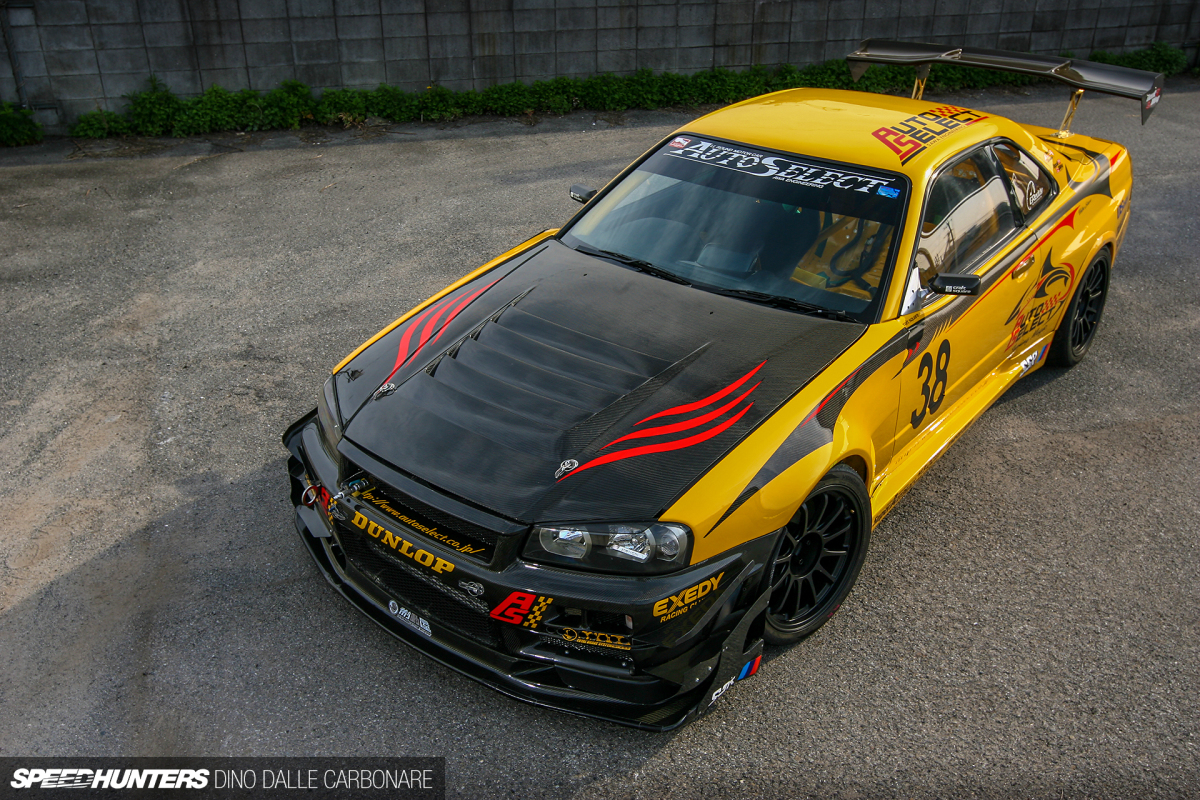 While fine tuning and balance has always been the way to approach time attack cars and well-prepared street cars, Auto Select has always preferred the more 'in your face' approach. And that, I like. There is nothing quite like hearing this Yellow Shark shoot down a straight with its external wastegate screaming and spitting fire as all of the motor's might is channeled though a clunky sequential gearbox. This car will give you goosebumps!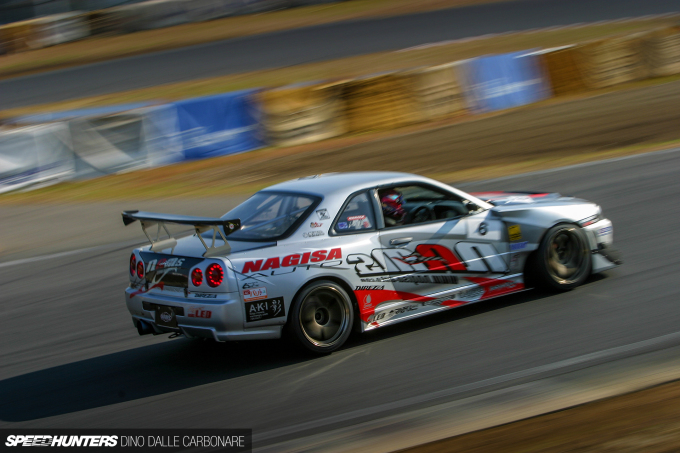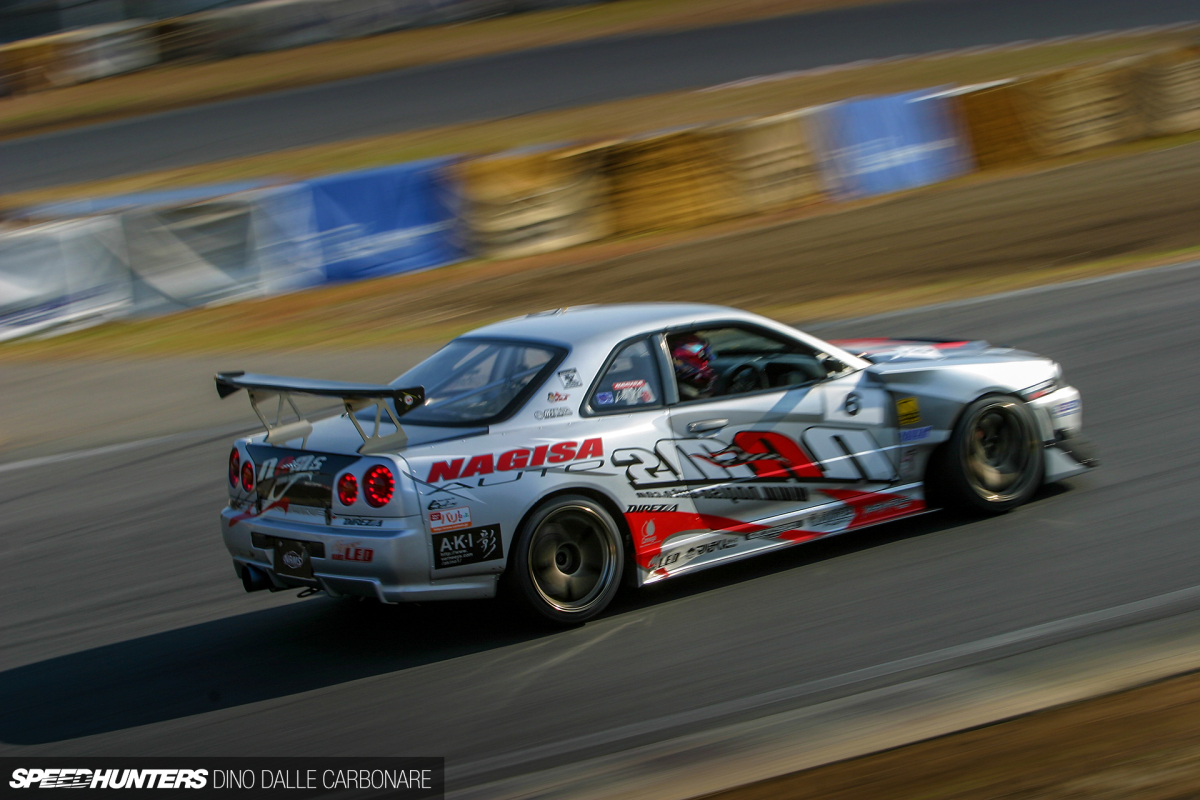 The Nagisa Auto R34 GT-R played on that Kansai-style just as much as the Auto Select car, but managed to forge its own identity. That's why it's always been a favourite.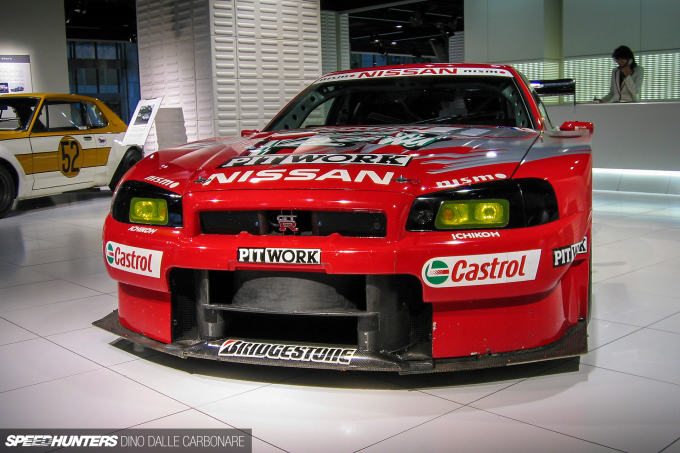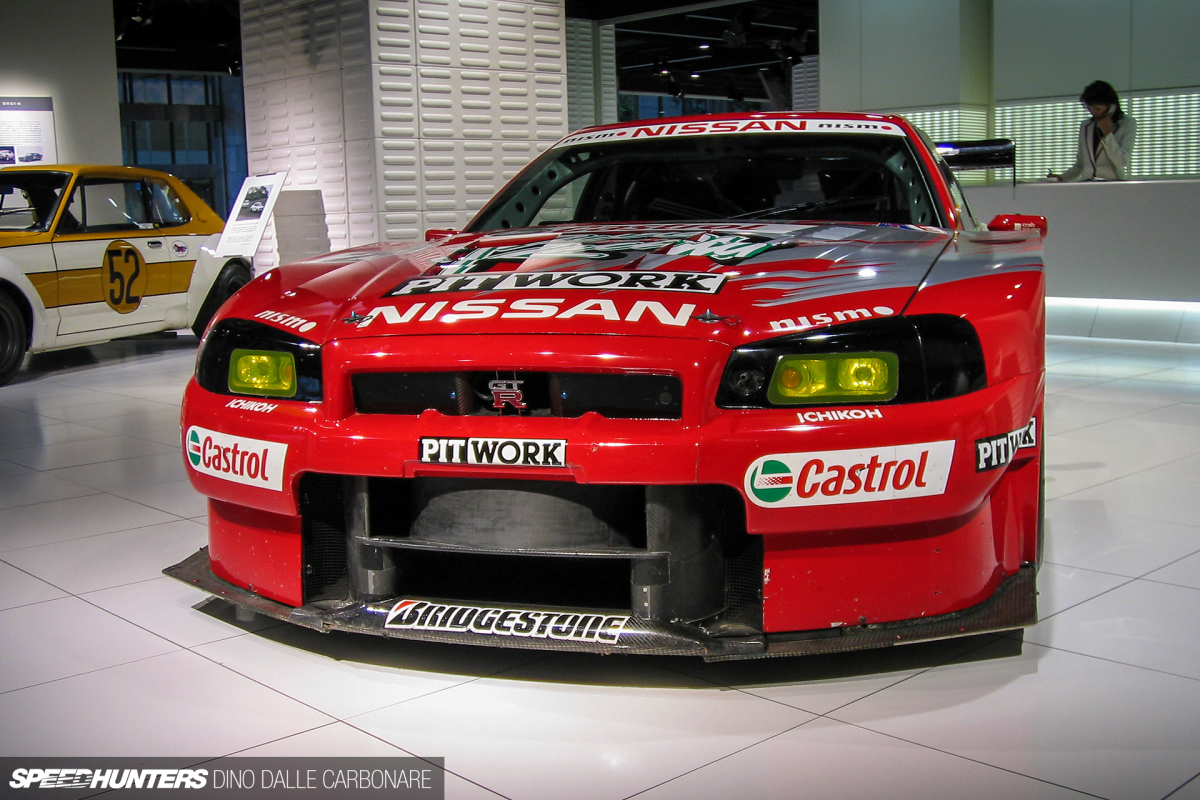 And with all this talk of track racing, how can one not draw inspiration from the daddy of all R34s – the JGTC GT500 race car. No matter how small, when building the ultimate GT-R there should always be a nod to the official race car, especially as it emphasises why Nissan actually made these cars in the first place.
Style & Balance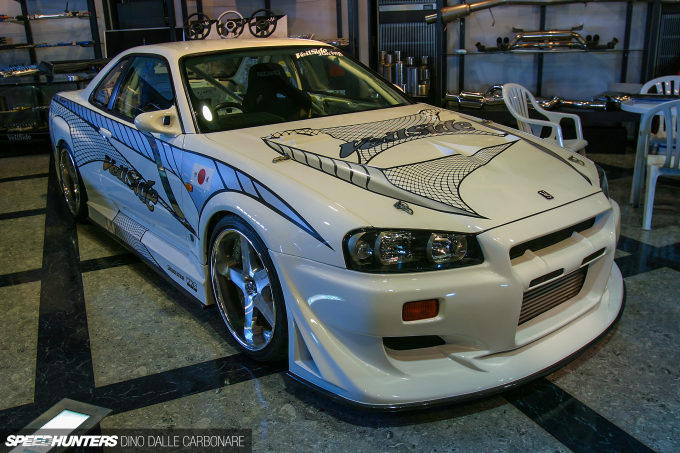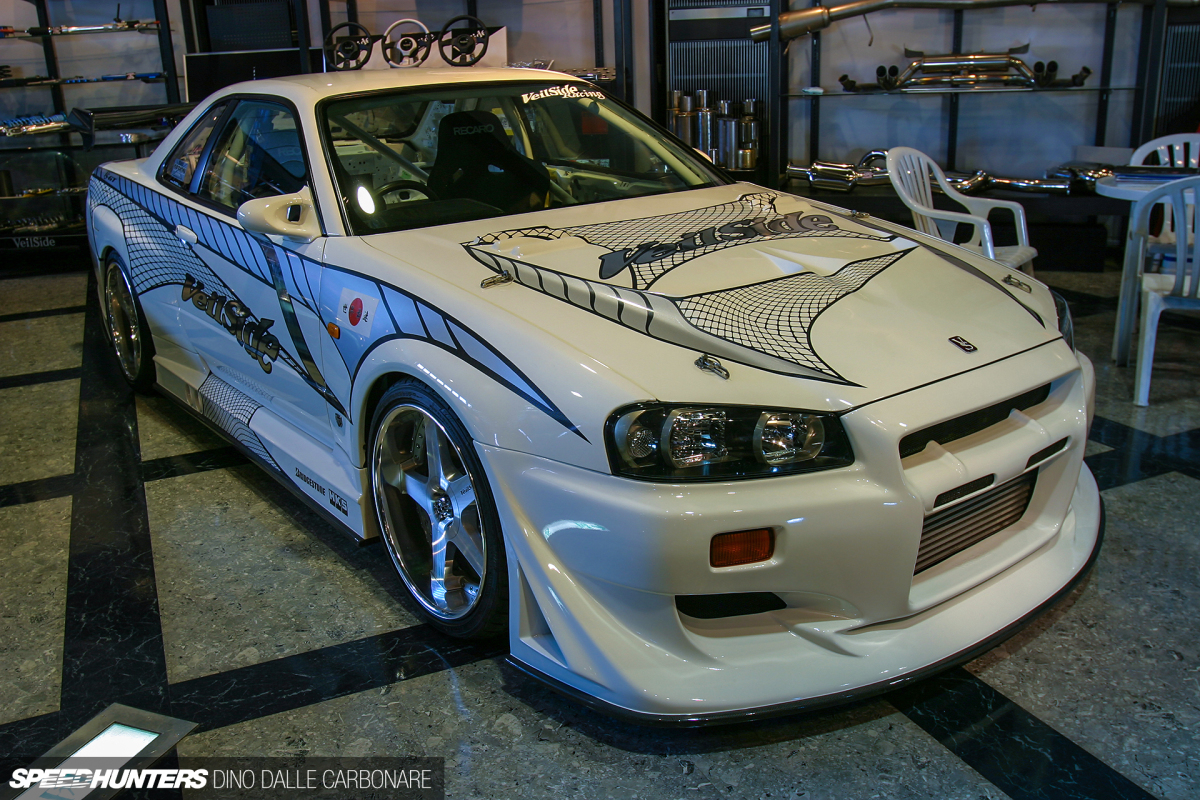 And when it comes to going really wild, how much wilder than the Veilside R34 can you go? This thing was built when Veilside was still Veilside, and when the world famous company was addicted to going really fast. The aero Yokomaku-san sculpted remains one of the strangest yet most recognisable kits out there.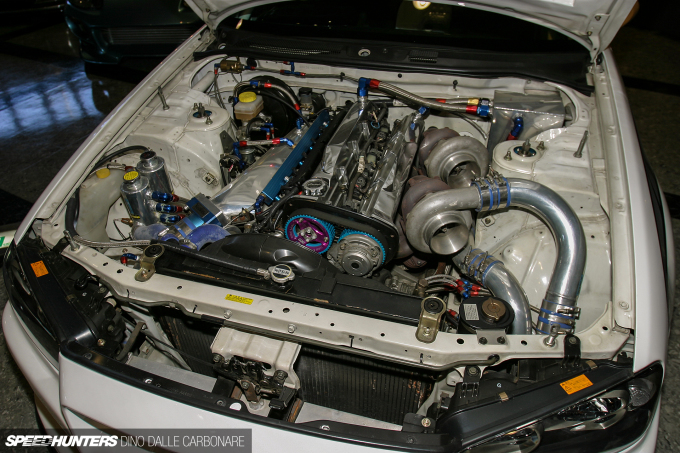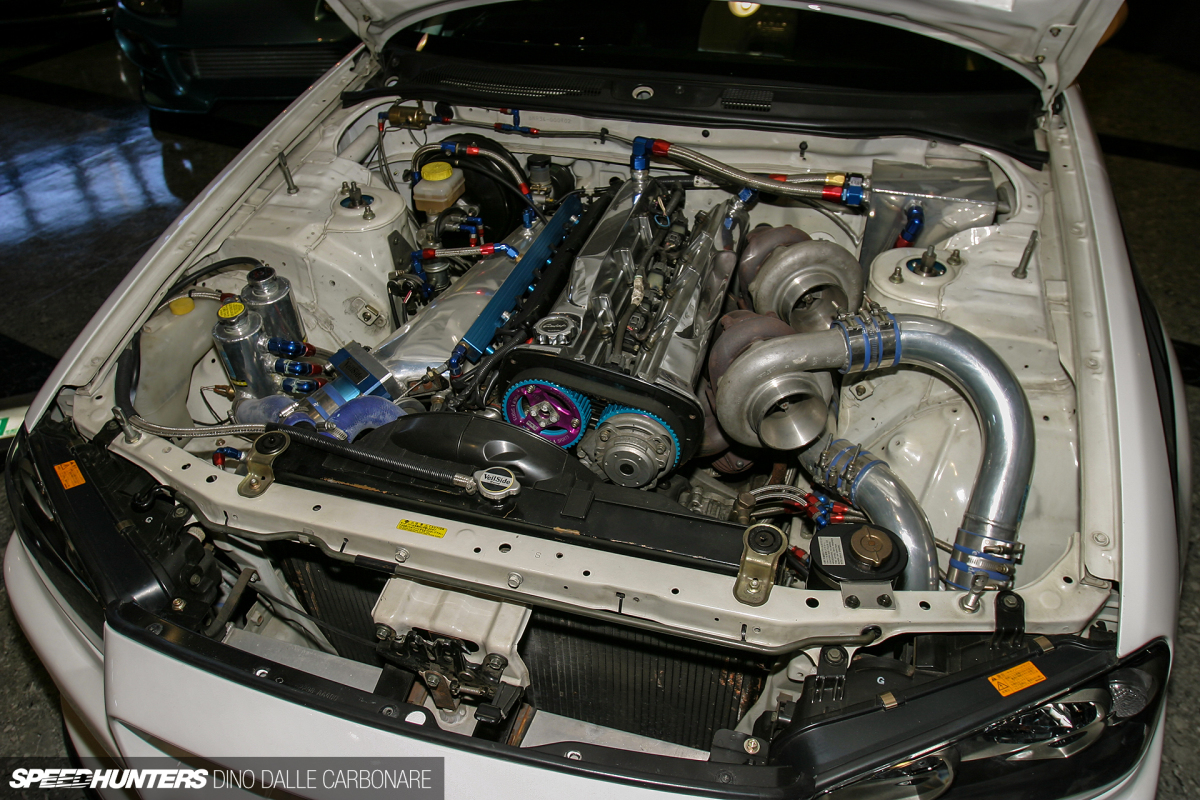 But for me it was always the engine that did it. This is what a close-to-1200hp RB26 looks like; not a figure that impresses so much these days but let's not forget this car was built 16 years ago!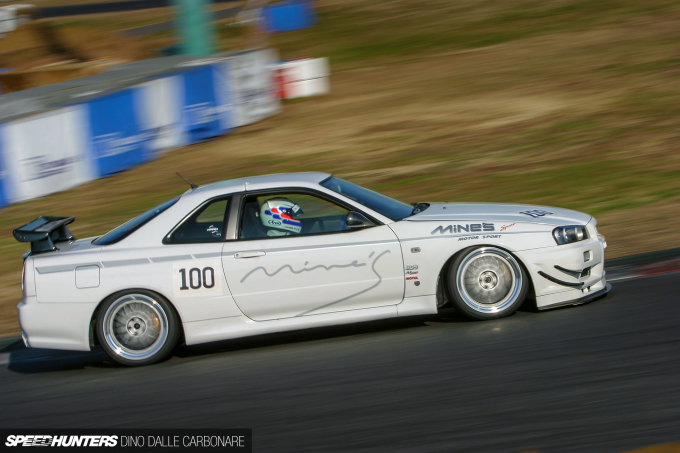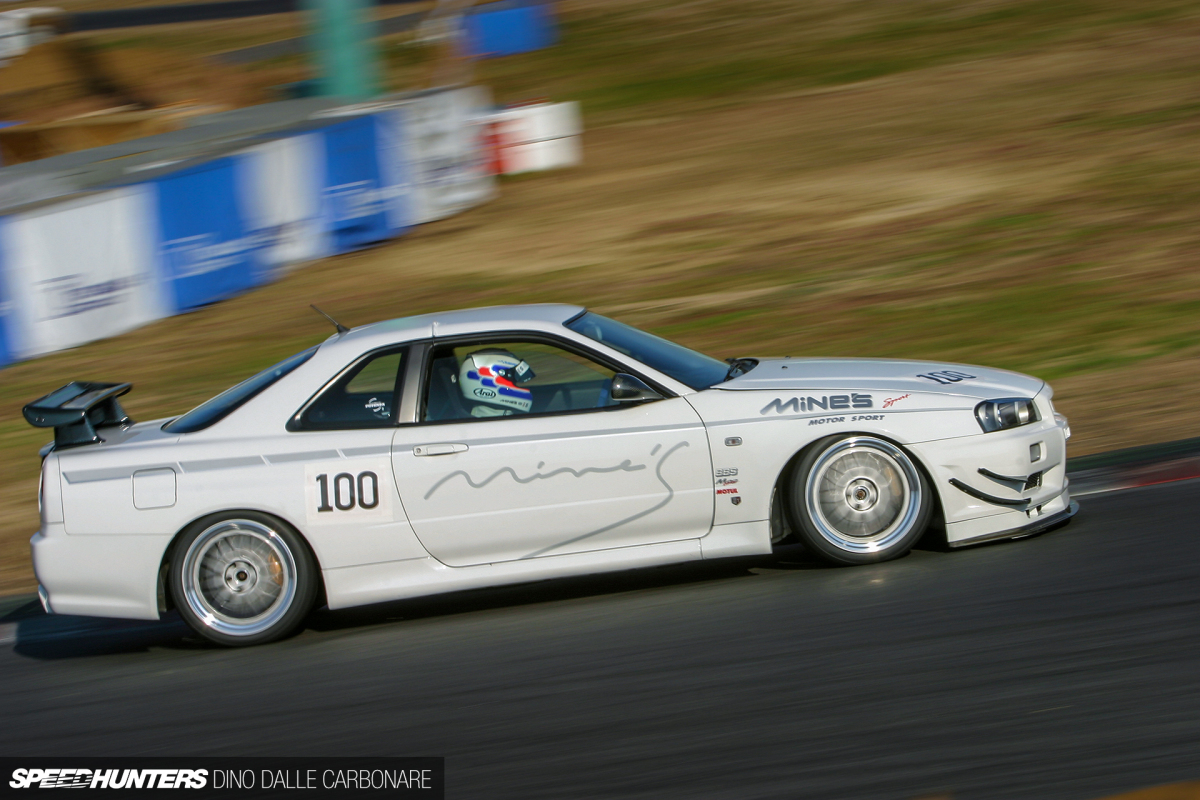 Is the Mine's demo car the ultimate incarnation of the BNR34? It certainly is for most people. Back in its heyday this car was untouchable, and while it might have lost out to the more extreme 'Open Class' cars that came into the scene, it always shined for its incredible balance.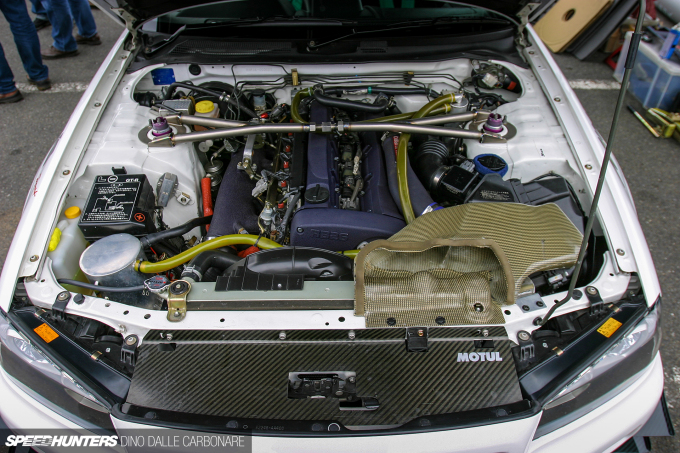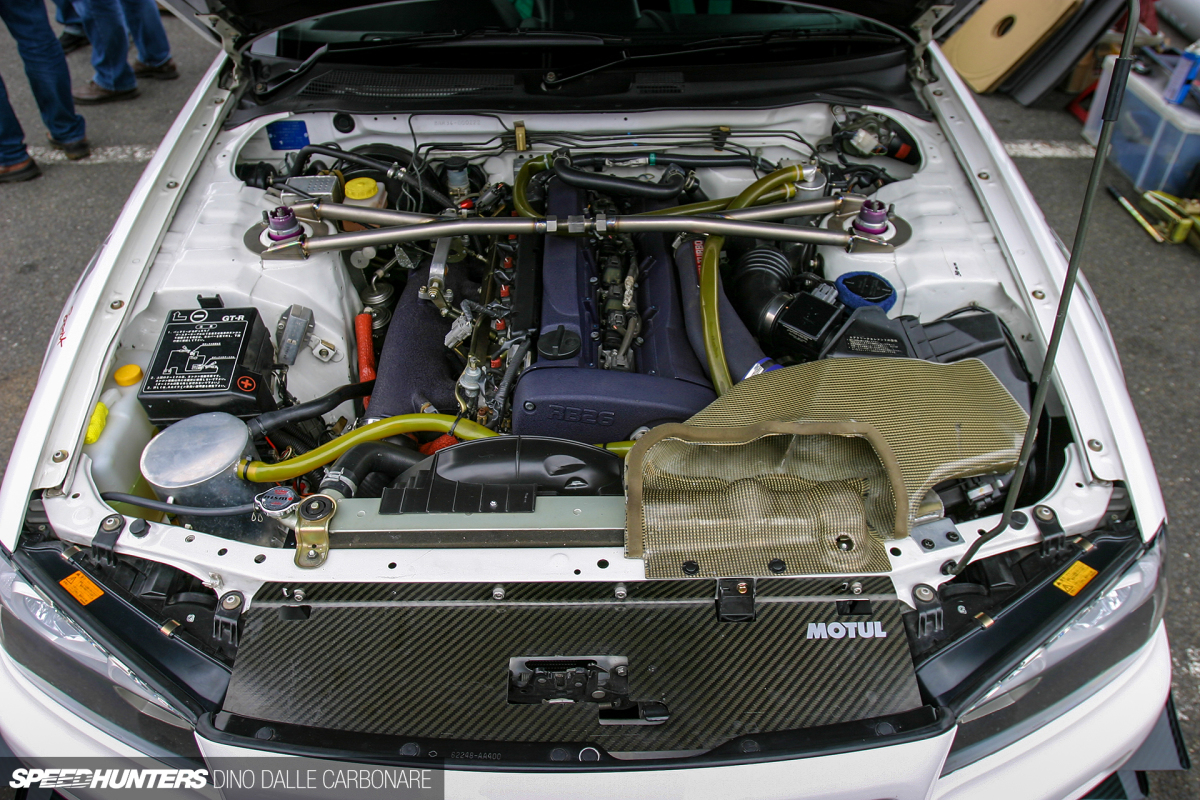 Under the hood, 600hp – just enough to make the car's performance explosive. The stock capacity 2.6L engine loved to rev and produced a very accessible spread of torque, all topped off with a shorter final drive and a very trick rear differential.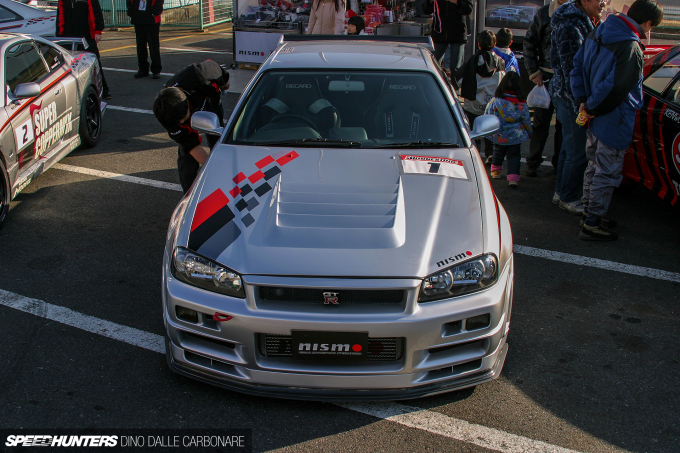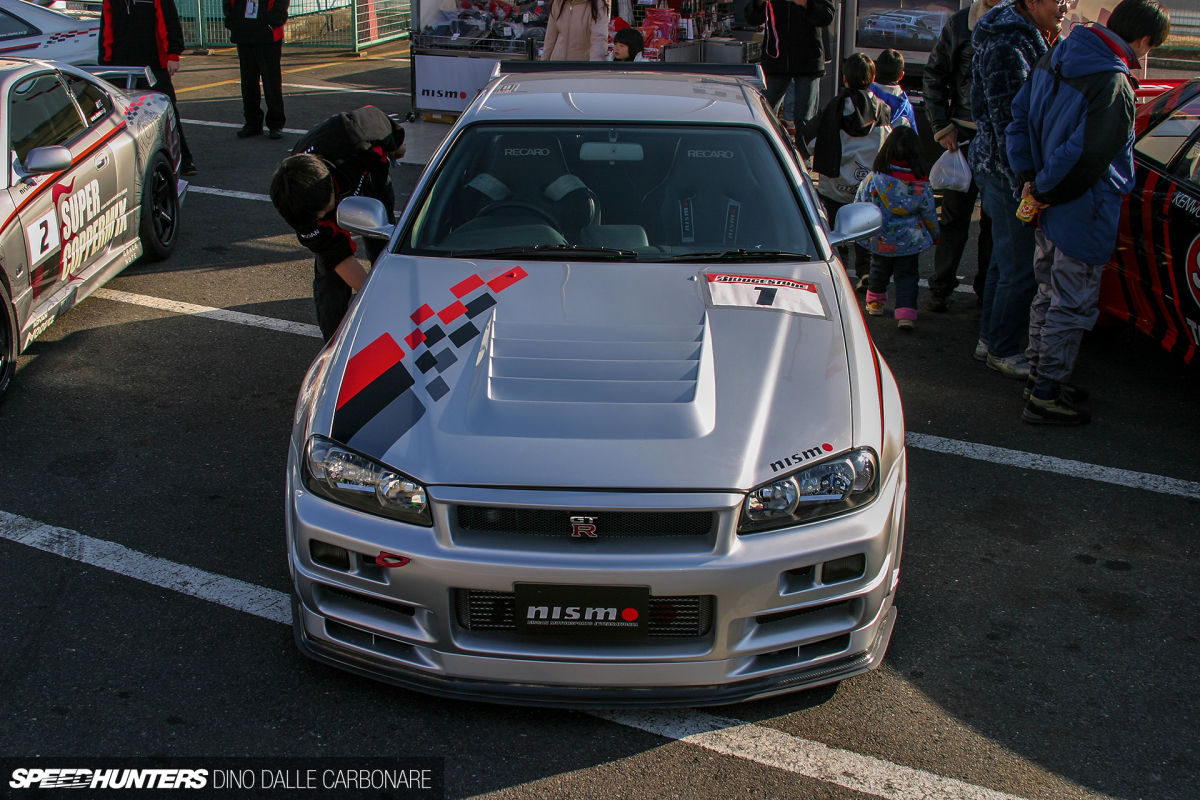 However, the aggressive yet subtle visual elements of the Nismo Z-tune is what always did it for me. The example you see here is actually the Z-tune development machine, which ran the more powerful 600hp engine, but was later detuned to 500hp for the production run of customer cars.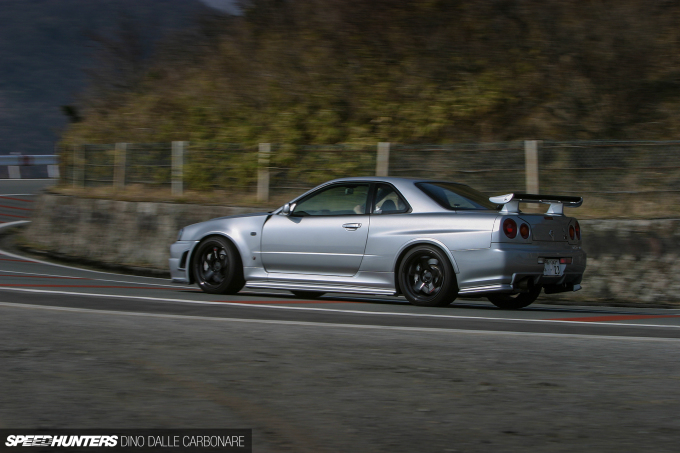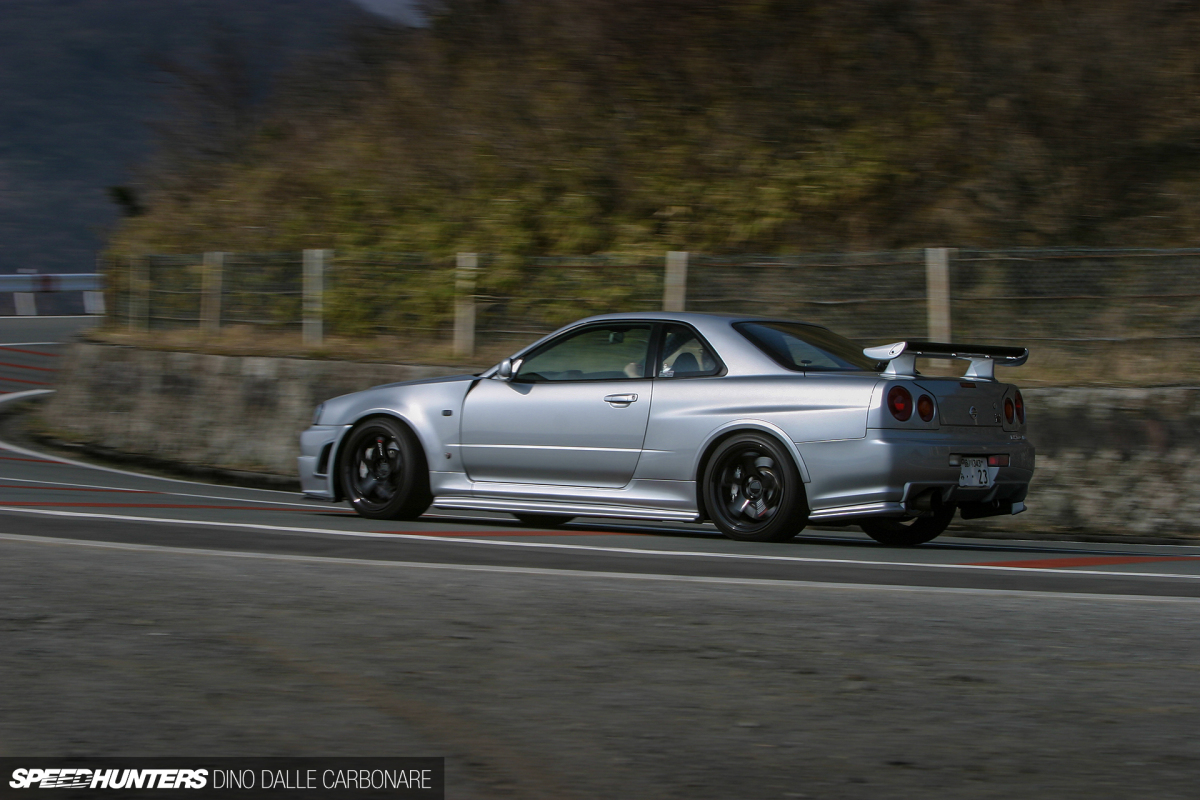 The Z-tune too the base BNR34 and added a touch of modernity and comfort to it. It wasn't all about performance, high speed, track times or expressway runs – it just did everything well.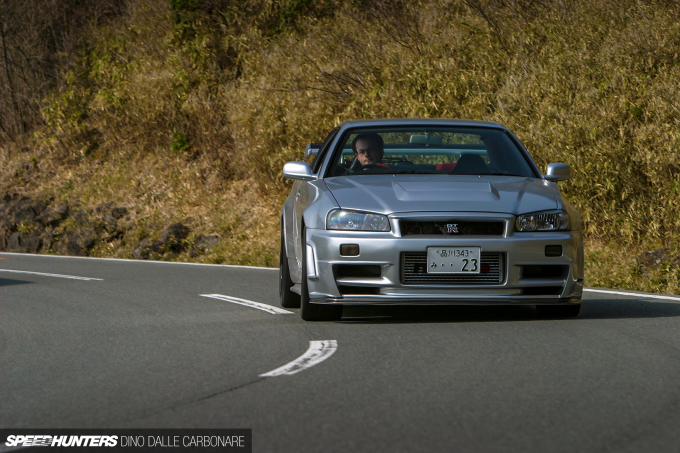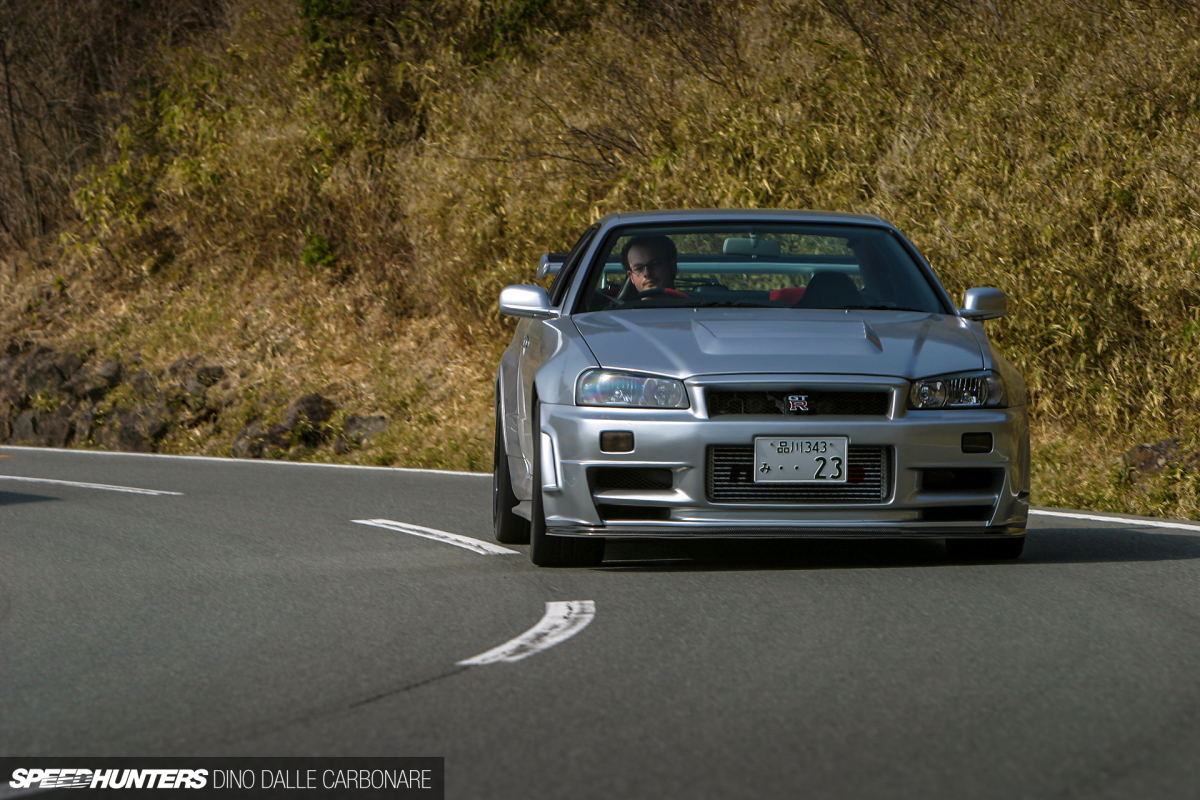 It's why the GT-R you will build up in Need for Speed No Limits will ultimately resemble this rare and legendary interpretation of the BNR34. Head over and download it now as the tournament won't be active for ever!
Dino Dalle Carbonare
Instagram: speedhunters_dino
dino@speedhunters.com